There's a fine line between genius and insanity. Are ultralight backpackers innovative mavericks or gram counting oddballs? Is their quest for trail minimalism avant-garde and erudite, or simply dirt-baggery gone too far?
Whichever way you see it, travelling light is on-trend in the world of long-distance walking. And hikers across the globe, from the PCT to the Camino de Santiago, are converting to this no-frills approach to trail life. Is it time you got on board?
Why opt for ultralight backpacking?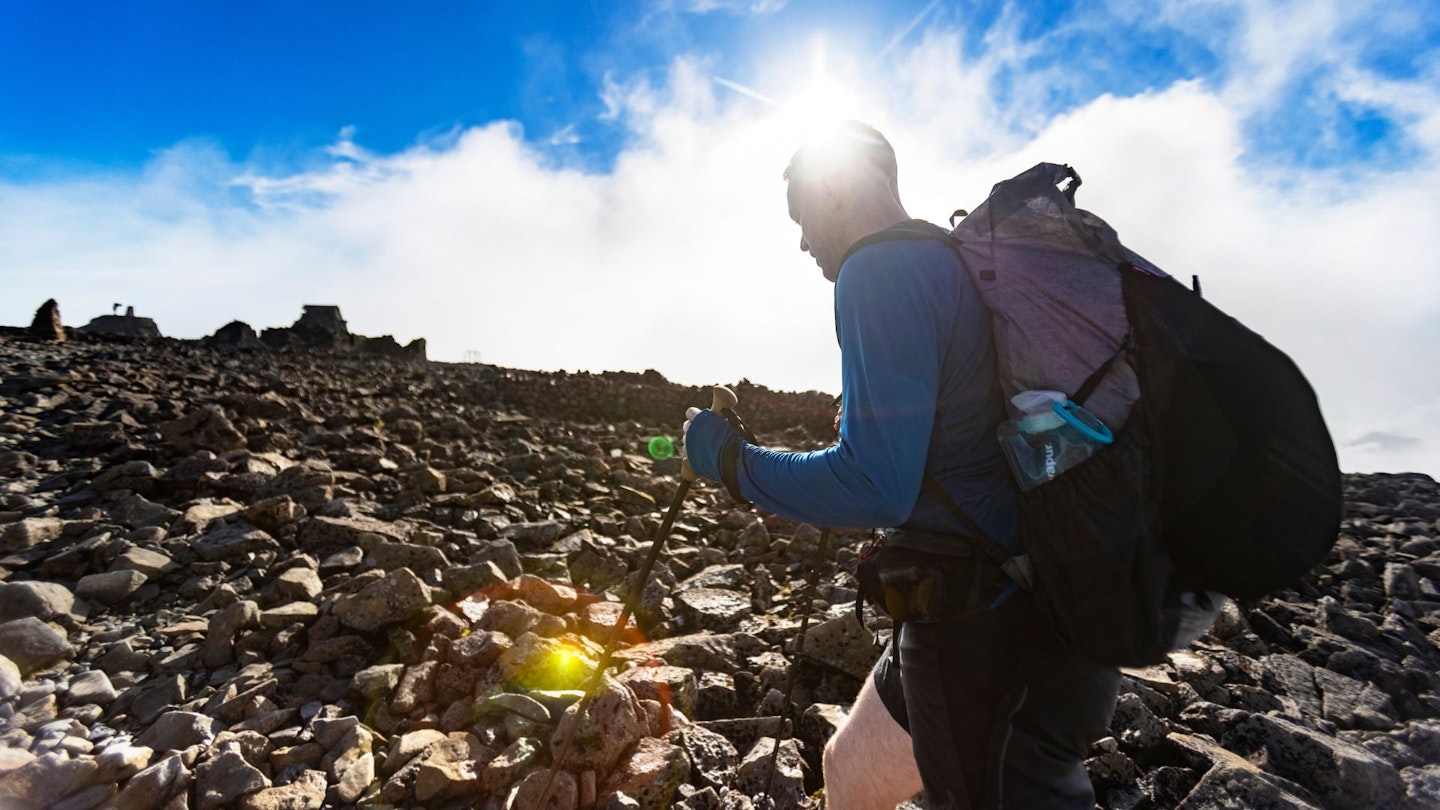 - Less physical strain 
- Easier to enjoy the trail 
- Faster, more agile, less sweating 
- Easier to pack and unpack
It's easy to become obsessed with reducing the weight of your hiking backpack. Toothbrush chopped in half? Check. No spare pants? Check. Labels cut out of clothing? Check. With military precision, you can swap and tweak, refine and re-refine, research and upgrade, until your base weight is as low as humanly possible. It can be a total revelation, as if the shackles have been released.
The physical benefits are obvious, which our team have experienced first hand, including walking the 299km Pembrokeshire Coast Path in six days with a 4.1kg base weight. We've also gone ultralight on the West Highland Way, Hadrian's Wall Path, Wainwright's Coast-to-Coast, and a 500-mile Three Peaks trek between Ben Nevis, Scafell Pike and Snowdon.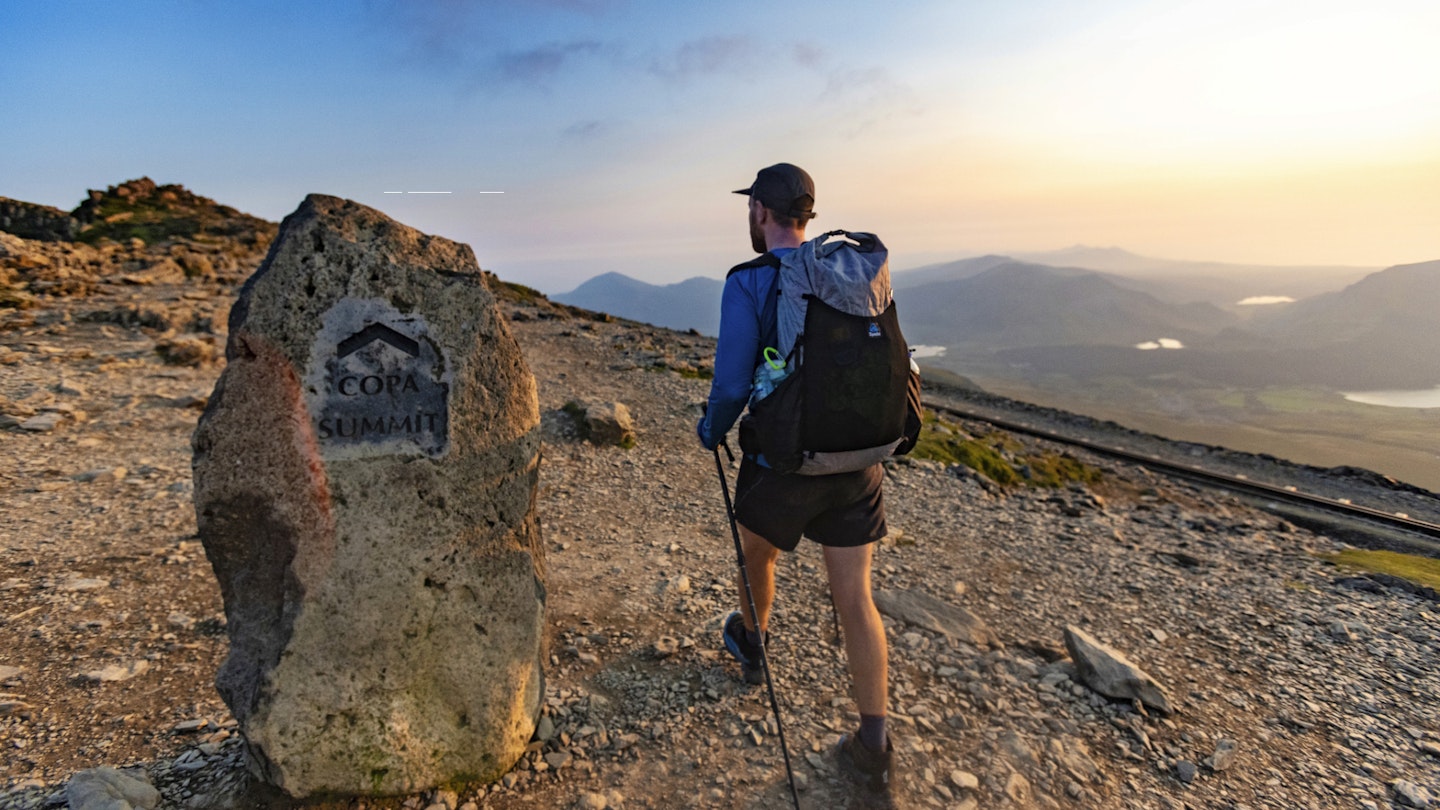 With a light load, your back, shoulders, and neck doesn't immediately ache, and the strain and stresses on hips, knees, ankles and feet are lessened too. In short, you can actually enjoy the walking, rather than struggling through it, and feel nimble and fleet-footed.
The miles tick over easier, and there is far less sweating, swearing, and teeth-gritting than usual. You can hike faster for longer, and without fear of injury niggles or excessive fatigue. Plus, there's something wonderful about the back-to-basics simplicity and efficiency of a minimalist kit-list. It's easier to find things, packing and un-packing is hassle-free.
Sometimes trail happiness and backpack weight are inversely proportionate.
Ultralight packing done right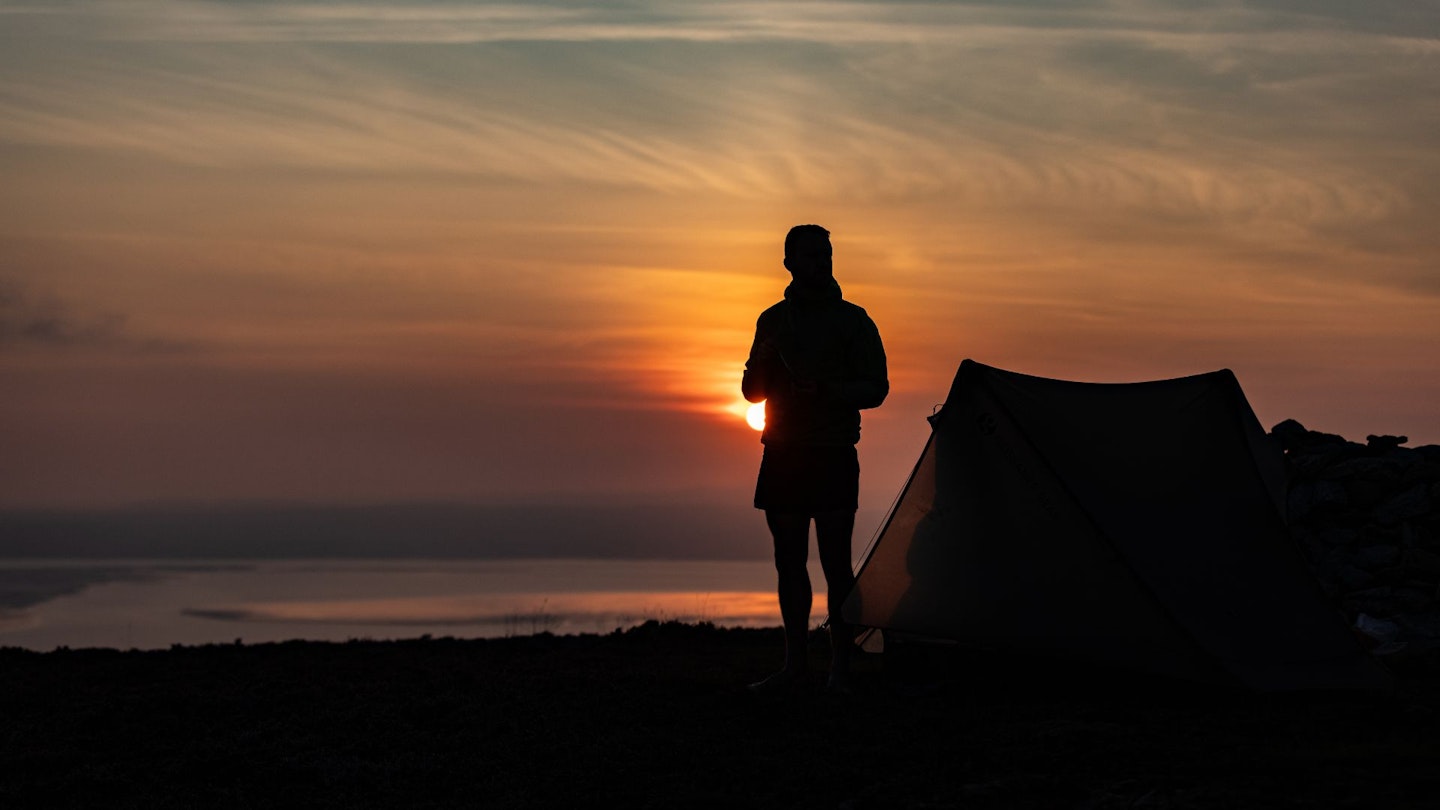 But, of course, no one achieves such a light load without compromise. Herein lies the conundrum of ultralight backpacking – how much are you willing to sacrifice?
After a few days of no washing, you yearn for some fresh clothing. And on cold nights, extra insulation inside your lightweight summer sleeping bag can certainly be appreciated.
When do you reach the point of diminishing returns? Everything's a judgement call – is it worth the extra 200g for a warmer sleeping bag? Do you really need a camping pillow? And how many pairs of pants are essential?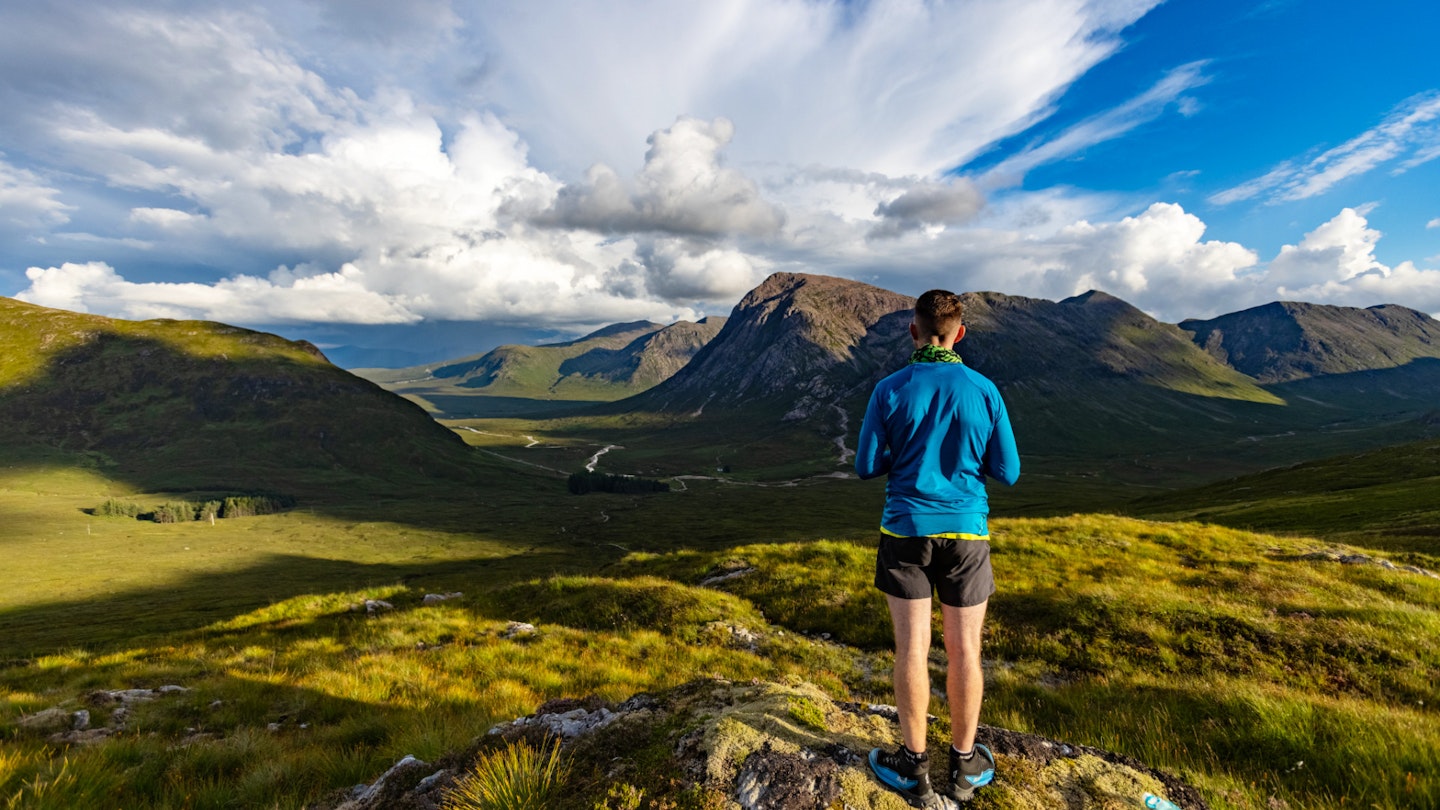 But having no set rules is also an opportunity. The beauty of trail minimalism is that there's no one fixed answer. Everyone can make their own mind up, depending on their personal preferences. The goal isn't necessarily the lowest weight possible. The goal is to find the perfect balance between weight, comfort and performance, specifically for you.
Ready to give it a go? Then here are some of our top tips, tricks, and strategies for minimising the weight of your backpack. And if you're a runner too, you can combine ultralight backpacking and running in fastpacking.
Just before we move on, it's important to note that ultralight backpacking is generally only possible in spring and summer, thanks to higher temperatures and drier conditions. In winter, heavier packs are a necessity.
How to pack ultralight
Streamline your sleeping system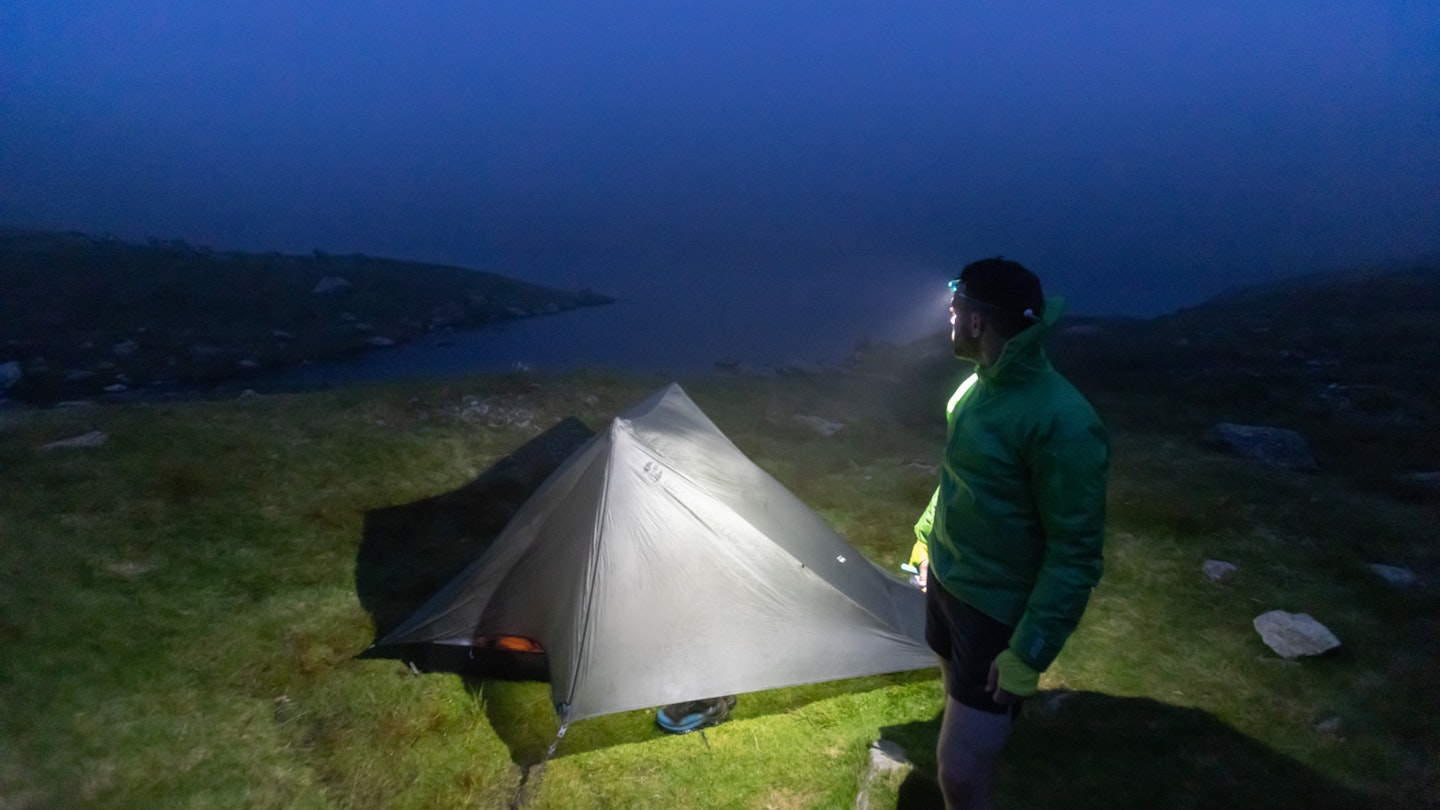 Your sleep system – tent, sleeping bag and sleeping mat – is the heaviest and bulkiest thing in your pack. It's the best place to start for big weight savings. A reduction of a few kilograms should be achievable simply by investing in lighter equipment. The weight savings can rack up pretty quickly.
The problem with this approach is the cost. Ultralight equipment doesn't come cheap and, unless you've got very deep pockets, it might take a while to upgrade all of your kit. A quicker and more affordable strategy is to ditch the traditional tent in favour of a tarp or bivvy. These simple yet effective shelters are the best of both worlds – light and cheap.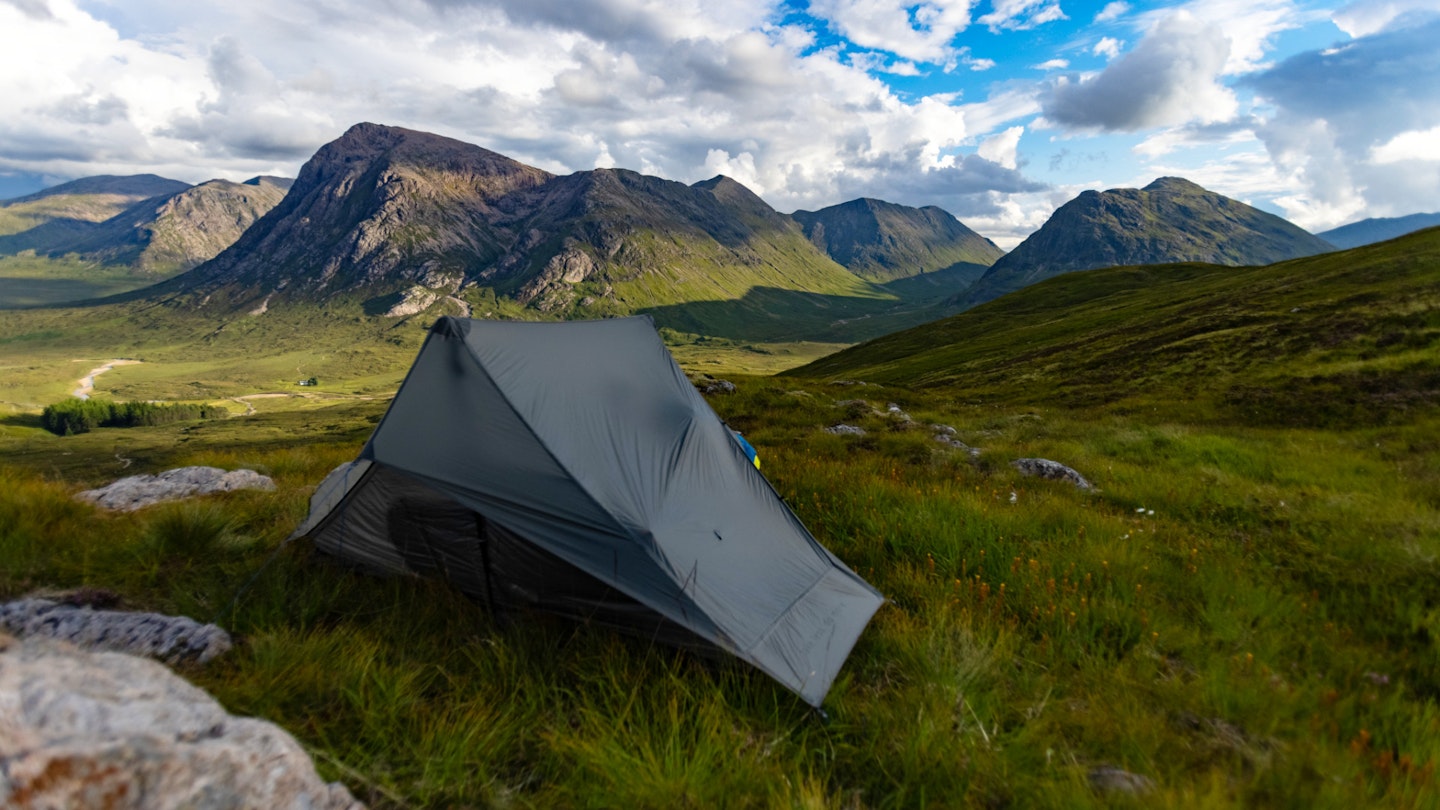 You can ditch the traditional sleeping bag in summer in favour of an ultralight quilt – a duvet-like cover that provides a superb weight-to-warmth ratio. If sticking with a sleeping bag, increase the quality of your down fill. Buy a sleeping bag with a higher fill power (800+) to get the best possible warmth-to-weight ratio.
You can also use lightweight, waterproof dry sacks to store your sleeping system instead of regular tent and sleeping bag stuff sacks.
Use a frameless backpack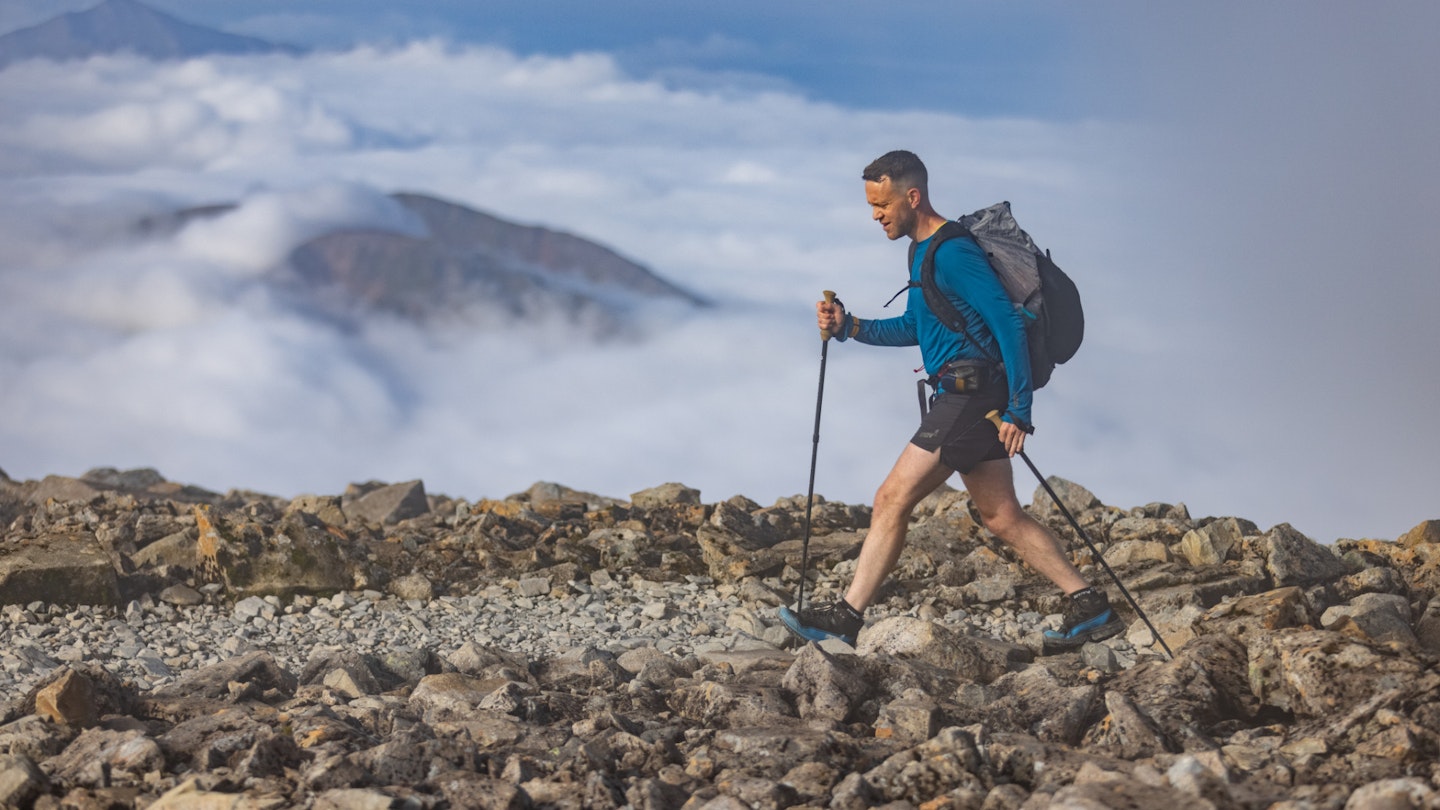 It'd be pointless obsessing over the weight of your kit, like a spreadsheet-wielding perfectionist, only to then cram it all inside an unnecessarily heavy and unwieldy backpack. Instead, to be a true ultralight guru, you'll need your actual pack to be light and minimalist too.
The lightest of all are frameless backpacks: simple, minimalist bags with no aluminium stays (rods) or structural back systems, often weighing up to 1kg less than traditional packs. Of course, they are far less rigid and supportive, but with a light load that doesn't really matter.
Aim for a pack of about 35L to 50L. Whatever you do don't buy a 60+L gear hauler – you'll only end up filling it.
Make minimalist meals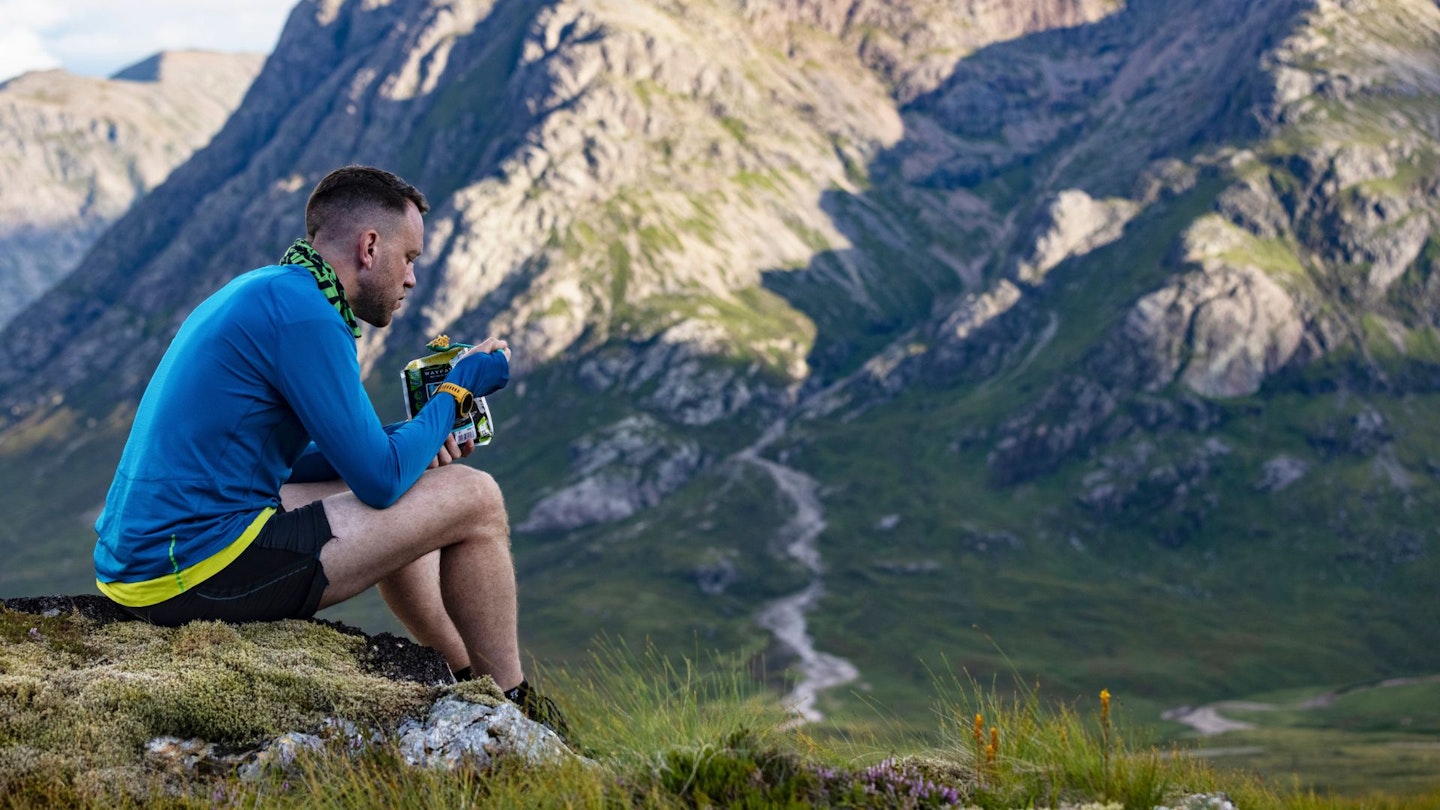 The fear of hunger or running out of food or water pushes some backpackers to heave half the contents of their kitchen cupboards around with them. But there are many ways to avoid this pitfall.
Re-supply as frequently as possible, whenever you pass a shop or supermarket; eat out in cafés or pubs along the way, rather than lugging around spare meals; focus on high-energy snacks such as peanut butter, trail mix or protein bars, for the best calorie-to-gram ratios; get rid of surplus packaging; and plan your meal-by-meal consumption carefully, in line with your re-supply options.
In terms of hydration, you don't necessarily need a full water quota of 3L in your pack at all times. In the wet UK, you're likely to pass innumerable streams every day. With a water filter, you can simply quench your thirst on-the-go, without carting extra (and heavy) litres on your back constantly. To save even more weight, you could ditch the filter in favour of purification tablets or iodine solution for a lighter filtering process.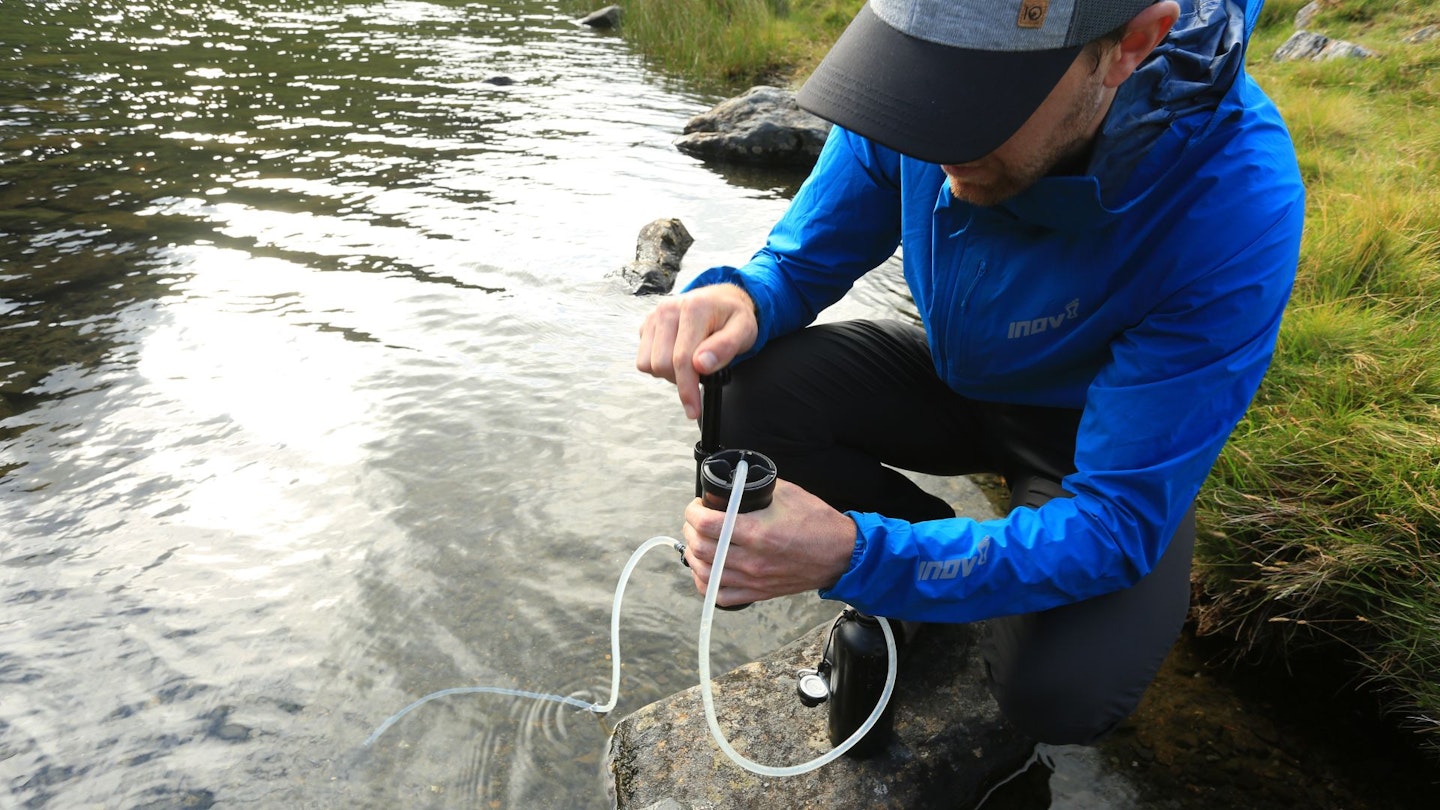 A more radical option is to go stove-less. This means a sandwich or pasta salad from a supermarket, or noodles or an expedition meal 'cooked' via cold soaking – a simple technique that involves adding cold water to dry food.
It downgrades meals from a simple pleasure to a necessity, but you save the weight of a gas canister, camping stove and pot (about 500g).
If you are keeping your stove, remember – you don't need a brand new gas canister for every trip. Instead, pack a half-used one. Undertake a little experimenting with weights and boil times, and you can be confident it'll have enough juice for your excursion.
Ditch unnecessaries and pack like a perfectionist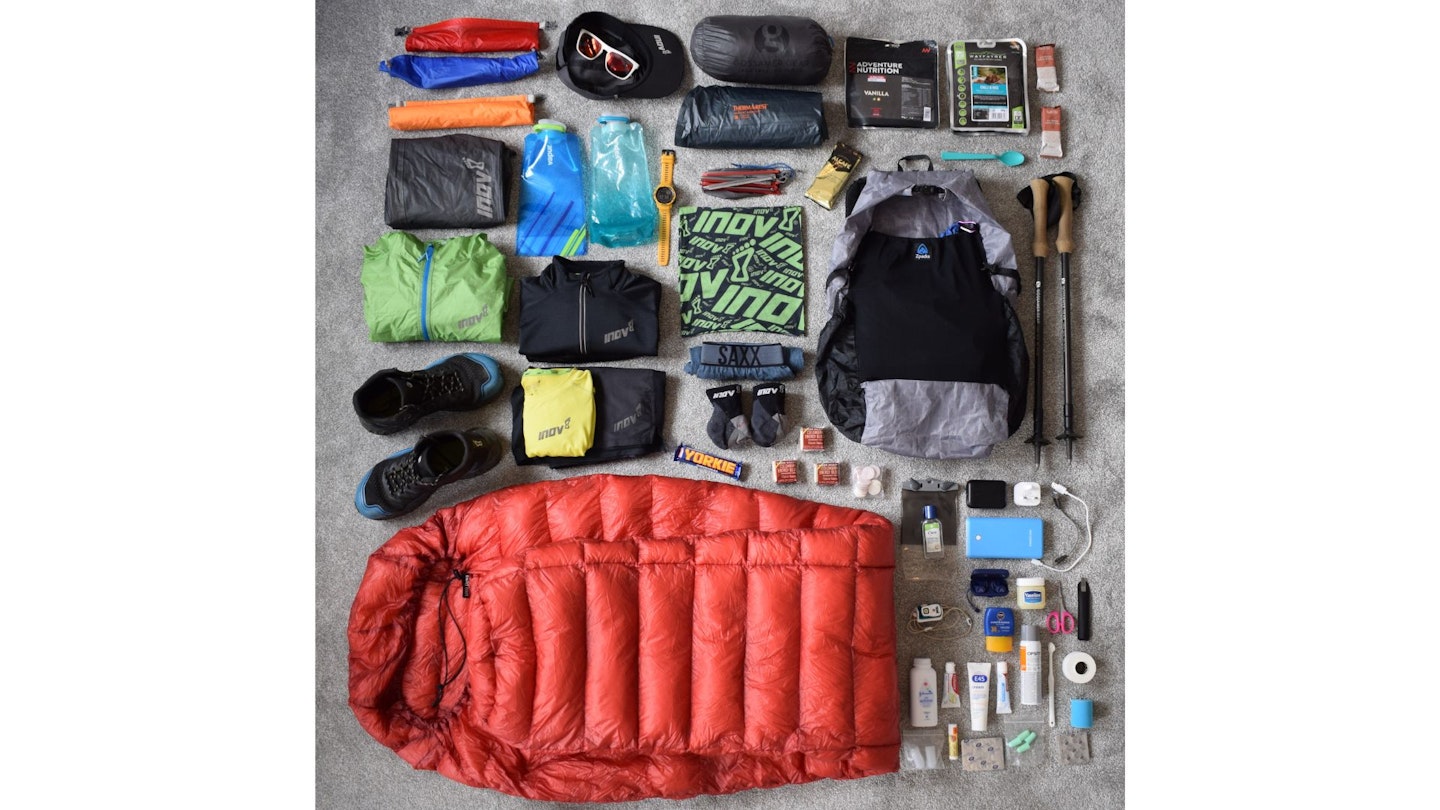 'I'll take this just in case' is the type of thinking that ruins ultralight packing. To be clear, packing light should never compromise your safety, and it's vital not to scrimp on essentials such as waterproof jackets or a first aid kit. All of the usual mountain safety advice still applies, even to ultralight gurus.
But by sensibly filtering out non-essential items, we found we had a big pile of rejected stuff, including spare pants, socks and t-shirts, sleeping bag liner, sit-mat, gloves, cap, camping stove, mug, pillow, deodorant, sunglasses, and compression sacks. It amounted to a mega saving. Perhaps you can do the same.
If you're struggling to axe items, simply lay out everything you think you need, and then halve it. It sounds drastic but it works. Some of the biggest savings can be made with your clothing. You can swap out relatively heavy waterproofs and insulation layers for ultralight alternatives.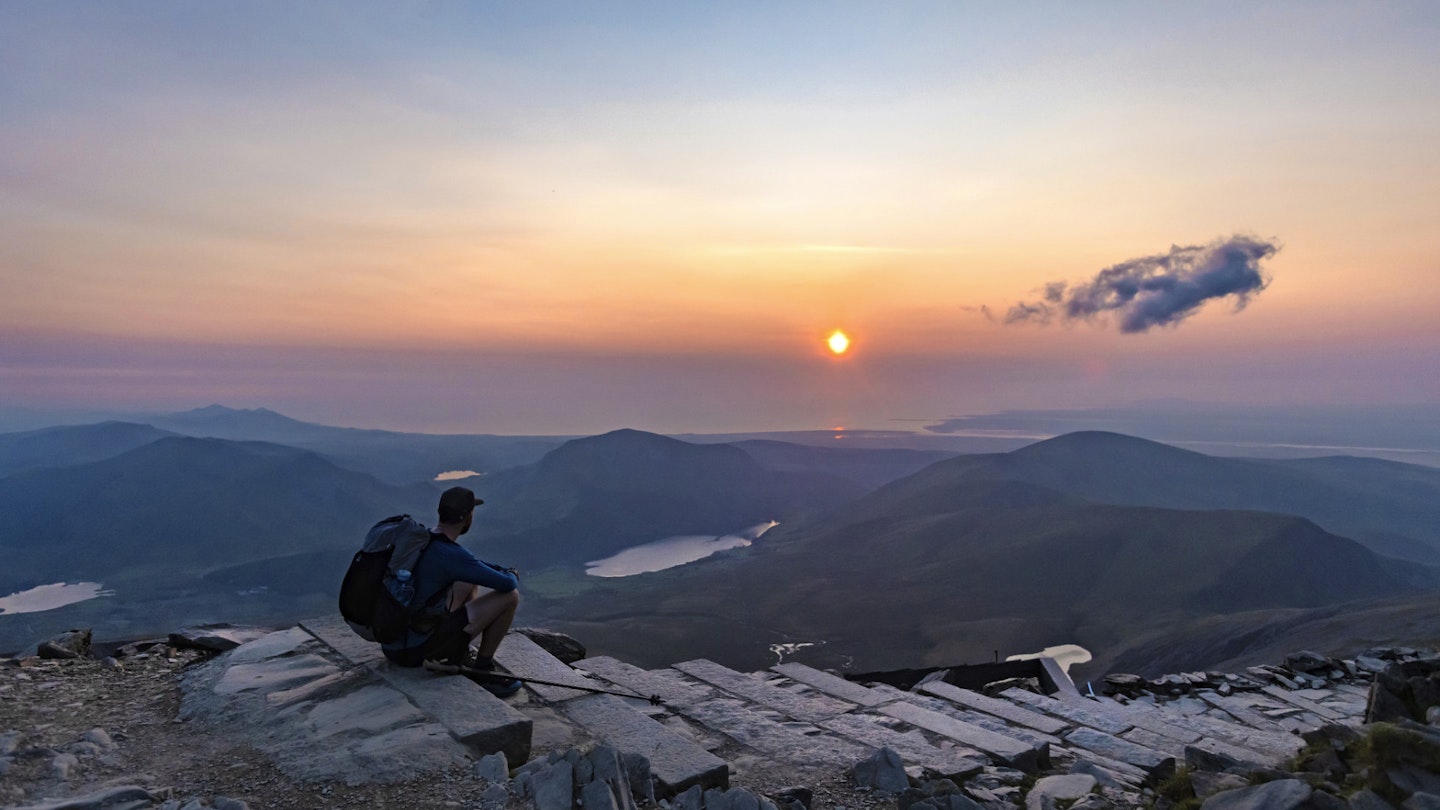 Numerous little changes and tweaks can chip away at the weight. Classic examples include decanting toiletries such as suncream into miniscule bottles and cutting your toothbrush in half.
Another key strategy is swapping like-for-lighter-like products. Take a lighter plastic spork instead of a heavy metal one; pack an ultralight collapsible water bottle instead of a solid one; ditch the 125ml toothpaste in favour of a miniature 5g sample portion you can buy online, and so on.
Find items with a dual-purpose. For example, a dry sack can double as a camping pillow when stuffed with your down jacket. A buff can be incredibly versatile – a balaclava, scarf, hat, and sun protector all-in-one. Take a look at your gear and see if you can find more double uses!
Get half-price digital OS Maps. Trail and Country Walking magazine members get 50% off an annual subscription to OS Maps for 12 months. Find out more here.
Don't forget to subscribe to the Live For The Outdoors newsletter to get expert advice and outdoor inspiration delivered to you inbox!