The hiking jacket category is a very broad one. Within it is a variety ranging from waterproof jackets to fleeces. It's therefore easy to get bogged down when trying to choose one for your outdoor escapades. Lightweight insulated jackets are great winter mid layers and outer layers for chilly days throughout the year.
We've been testing a collection of lightweight insulated jackets to find the best. The ones we've recommended here vary quite a bit from each other, so there's something for everyone.
Lightweight insulated jackets are a category that has proliferated in the twenty first century. Advances in lightweight fabrics have made this possible. Down feathers still lead the insulation pack in terms of insulating efficiency, but class-leading synthetic insulation is very impressive these days, while outperforming down in damp conditions, and certainly beating it on price.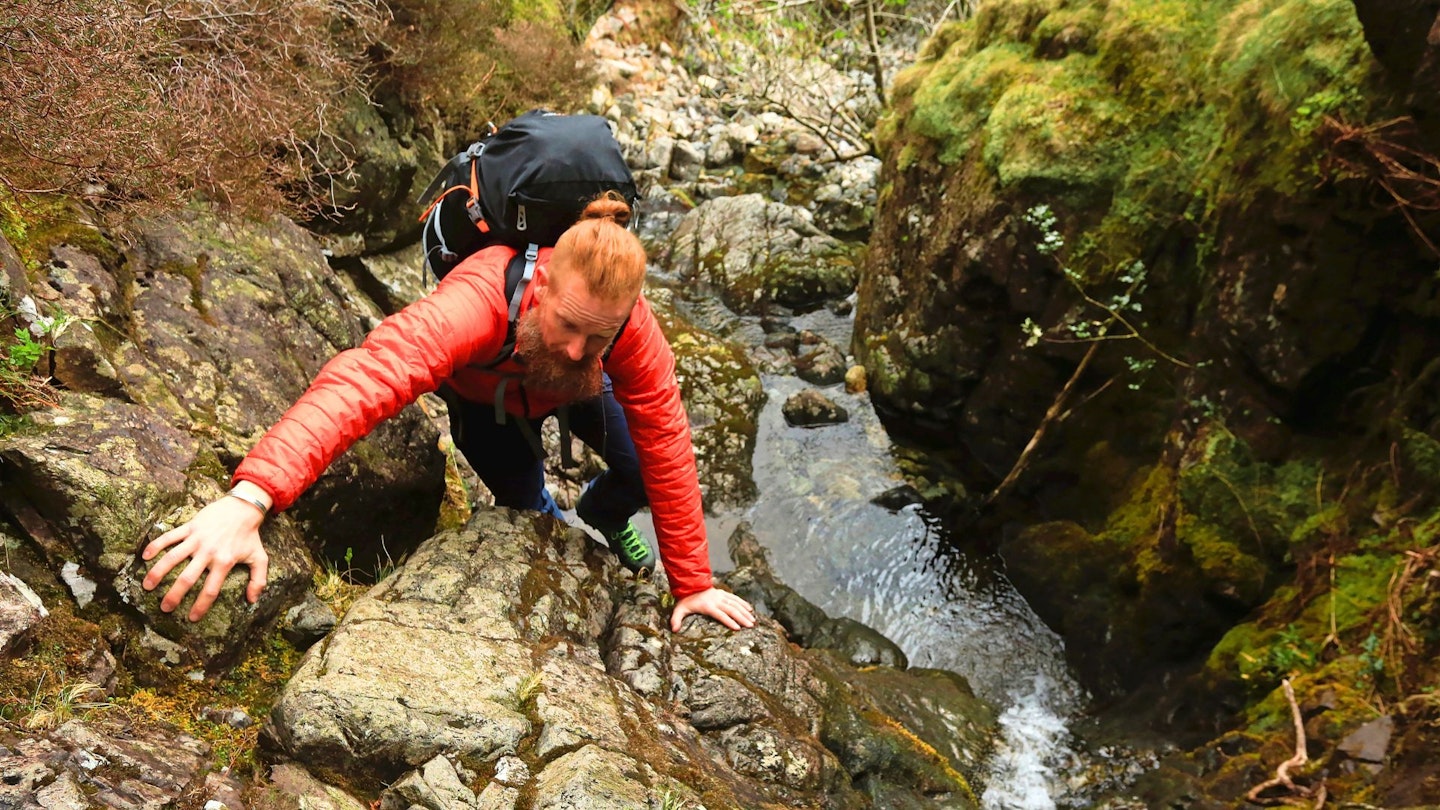 Best lightweight insulated jackets at a glance:
Best in Test: Artilect Divide Fusion Stretch - View on artilect.studio
Best Value: Kathmandu Heli Thermore - View on kathmandu.co.uk
Best warmth to weight ratio: Rab Mythic G - View on cotswoldoutdoor.com
Best for breathability: Montane Fireball Lite Hooded - View on montane.com
In this guide, we have included a range of down and synthetic insulated jackets that excelled during our tests, albeit for different reasons. In this way, we can suggest a variety of jackets to suit a wide variety of needs and budgets.
Best lightweight insulated jackets in detail:
Best in Test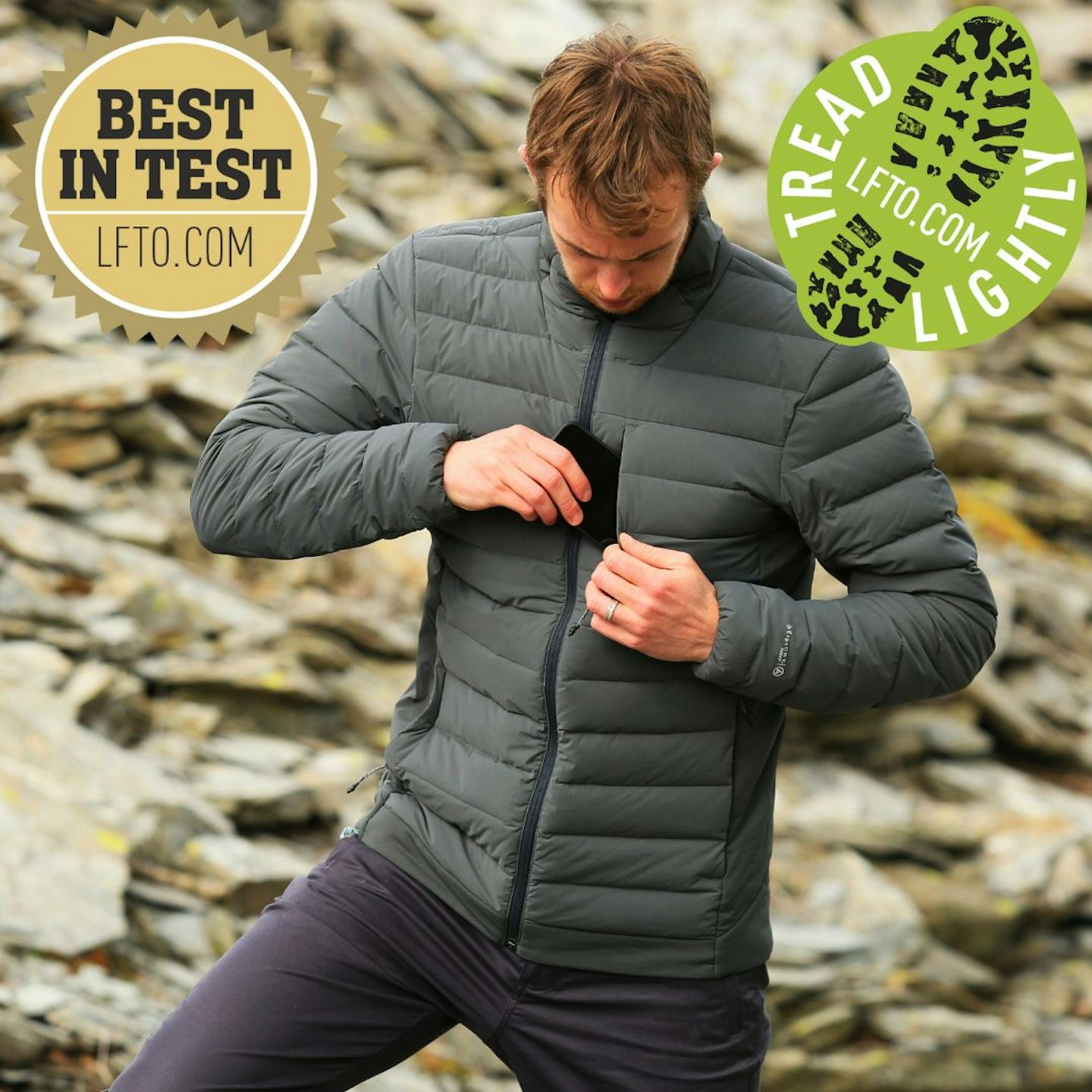 Live For The Outdoors
Description
It's only when a jacket like this comes along that you realise the outdoor industry's innovation
Pros
Innovative approach to water-repellency
Versatile
Sustainable
Highly functional yet stylish
Cons
Not worth it for casual hikers
Best Value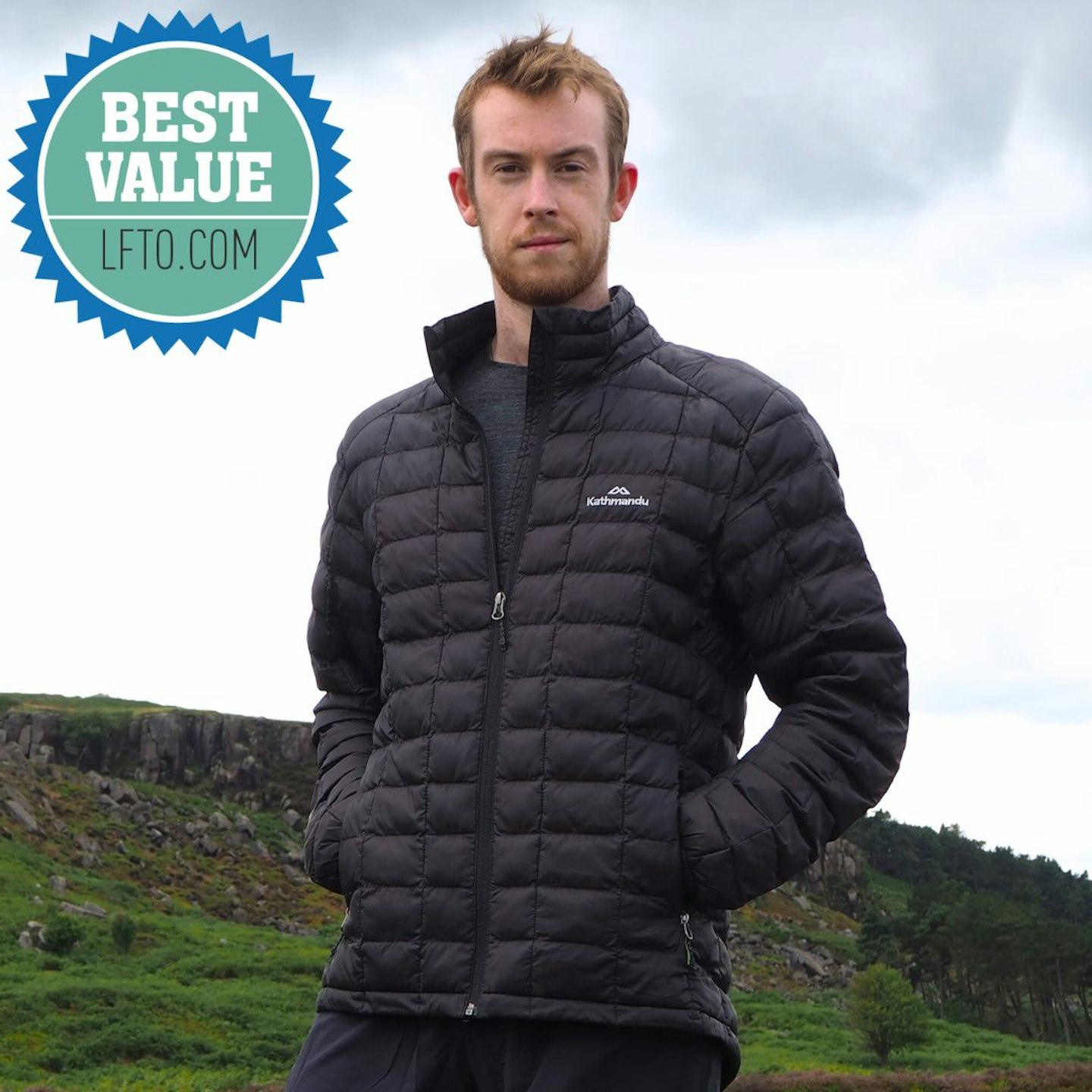 Live For The Outdoors
Description
Northern Hemisphere dwellers will likely never have heard of this brand. But far away in the
Pros
Affordable
Still reasonably sustainable
Good for layering
Performs in damp conditions
Cons
You might want a more athletic fit
Quite light on features
Best value lightweight down jacket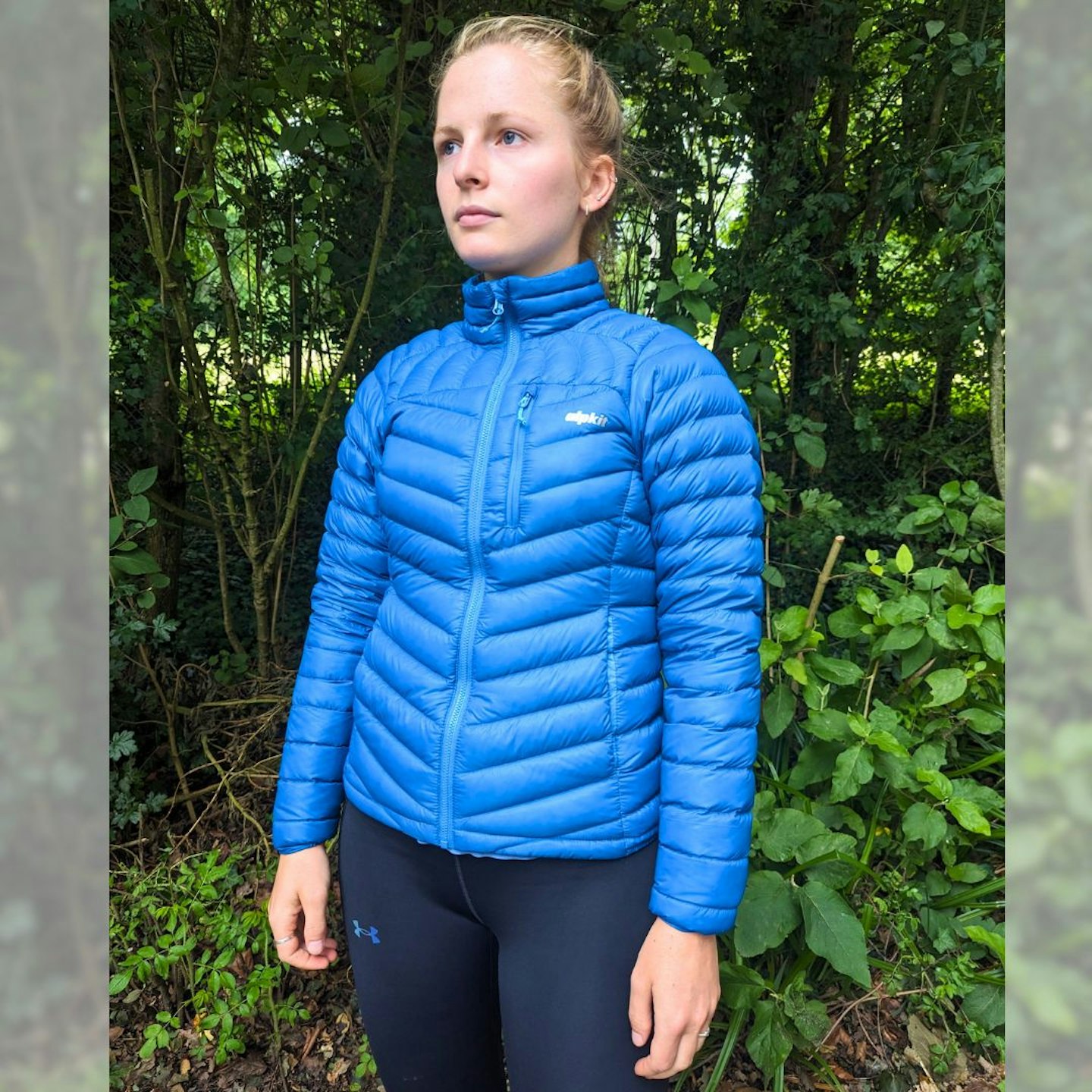 Live For The Outdoors
Description
Those with a desire for a lightweight down jacket but neither the want nor need for the top end
Pros
Athletic, tailored fit
Excellent warmth-to-weight ratio
Lightweight
Stylish
Cons
DownTek treatment isn't PFC-free
One zip pocket,
Doesn't fit stuff pocket
Best for climbing and scrambling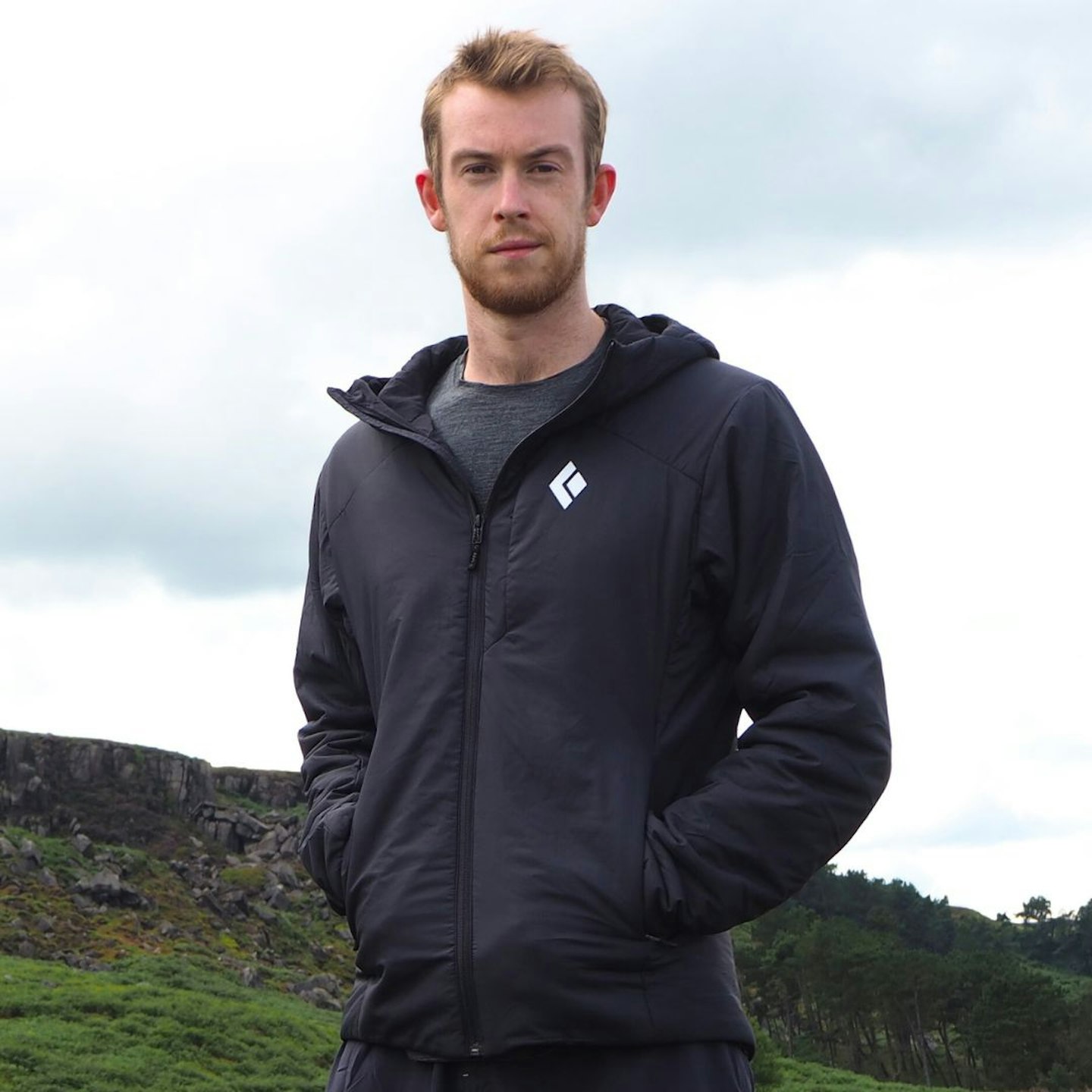 Live For The Outdoors
Description
The Black Diamond First Light Stretch Hoody employs cutting-edge materials and thoughtful design
Pros
Impressive weatherproofing
PFC-free DWR
Comfortable 'athletic' fit
Excellent breathability
Cons
Only works as 'active' insulation
Best warmth-to-weight ratio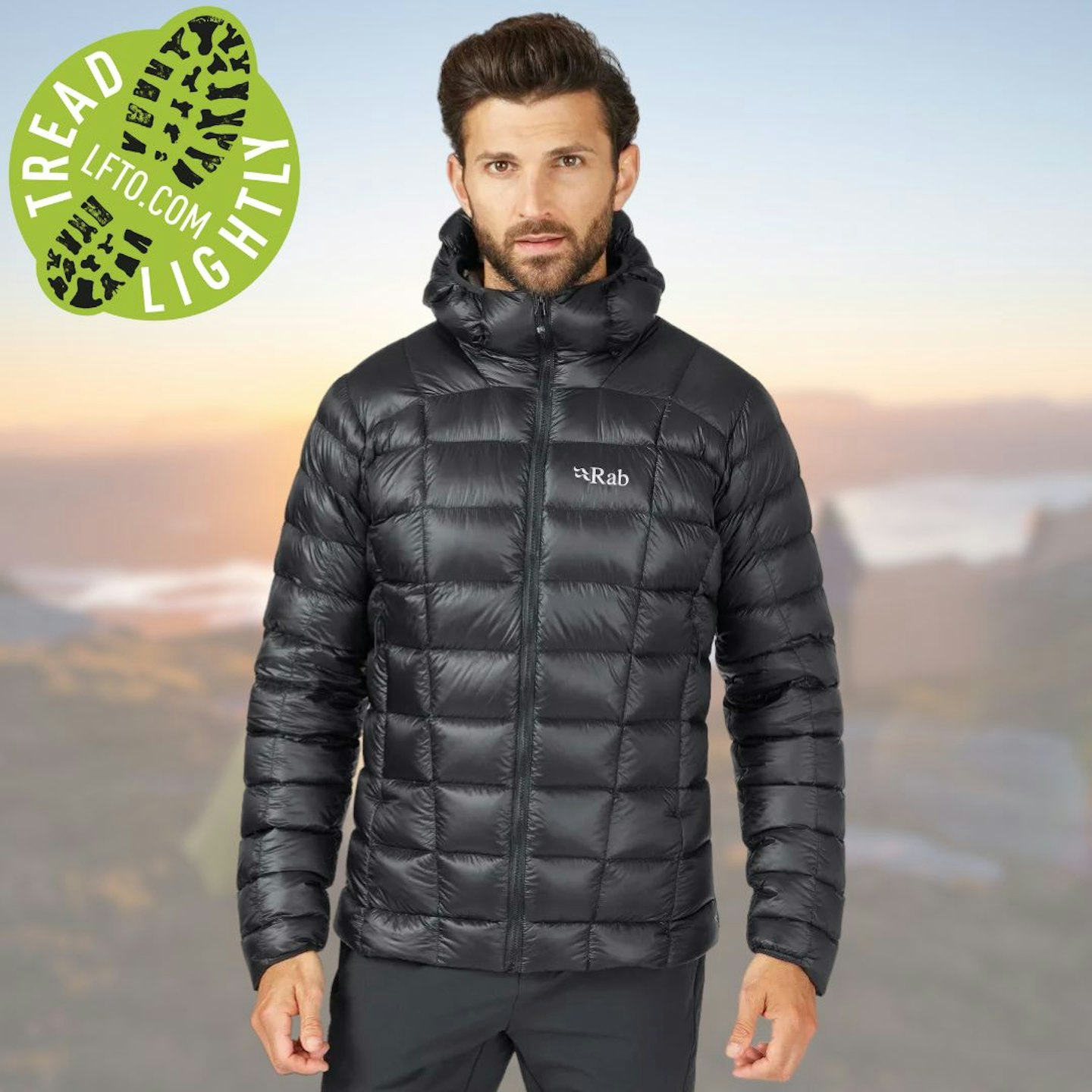 Description
Seeing jackets and sleeping bags with 800 fill-power ratings is impressive. It denotes very high
Pros
Remarkable warmth-to-weight ratio
Quite sustainable
Ideal for mountain use
Allows for good freedom of movement
Heat-reflective lining
Cons
Too niche for most
Outer fabric might prove too delicate for those harsh on their gear
Best for breathability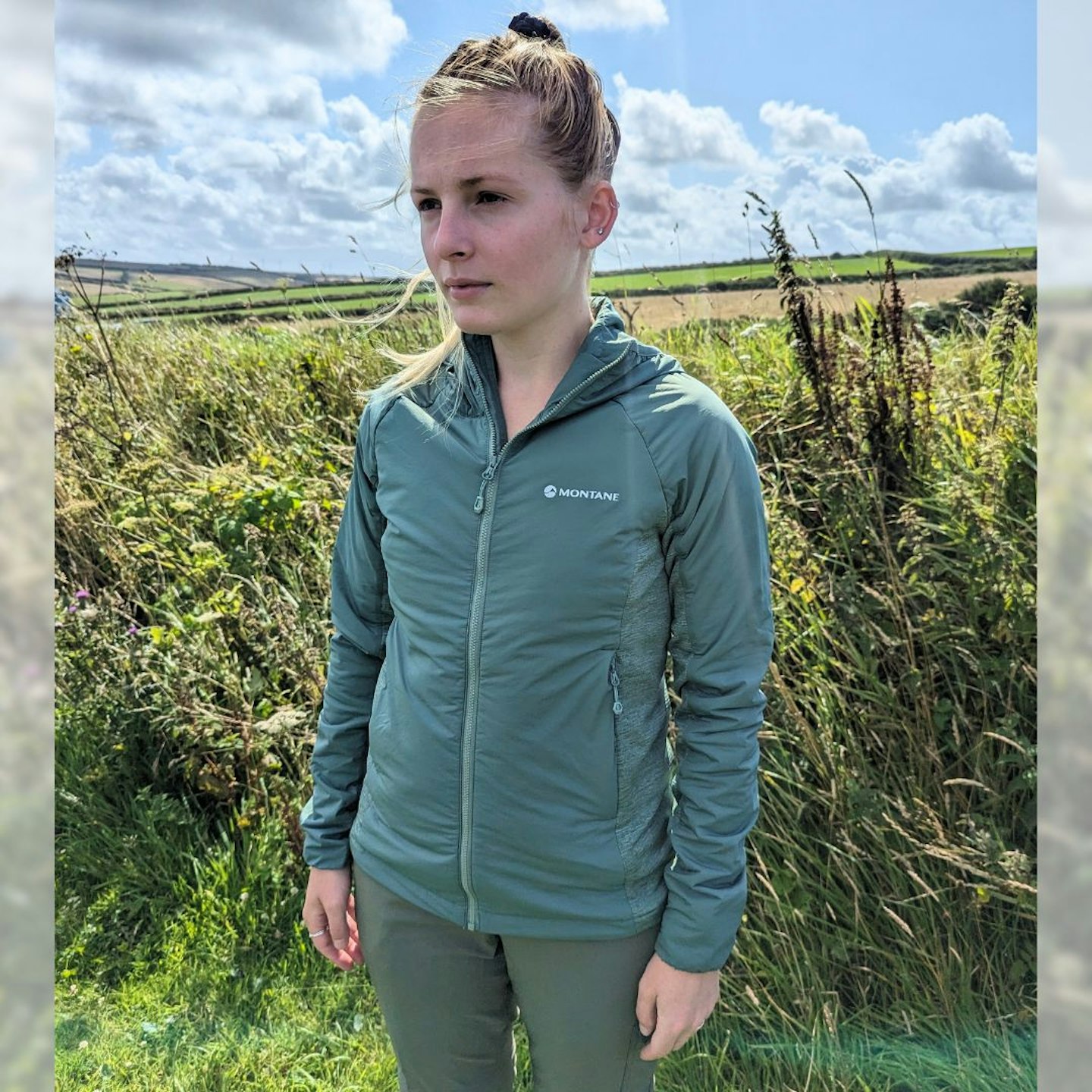 Live For The Outdoors
Description
Designed primarily for hiking, climbing and fastpacking, the Montane Fireball Lite Hooded
Pros
Lightweight and breathable layer
Effective active insulation
Performs in damp conditions
Montane a Fair Wear Foundation member
Cons
Not super warm
Arguably overpriced
Best for peak-to-pub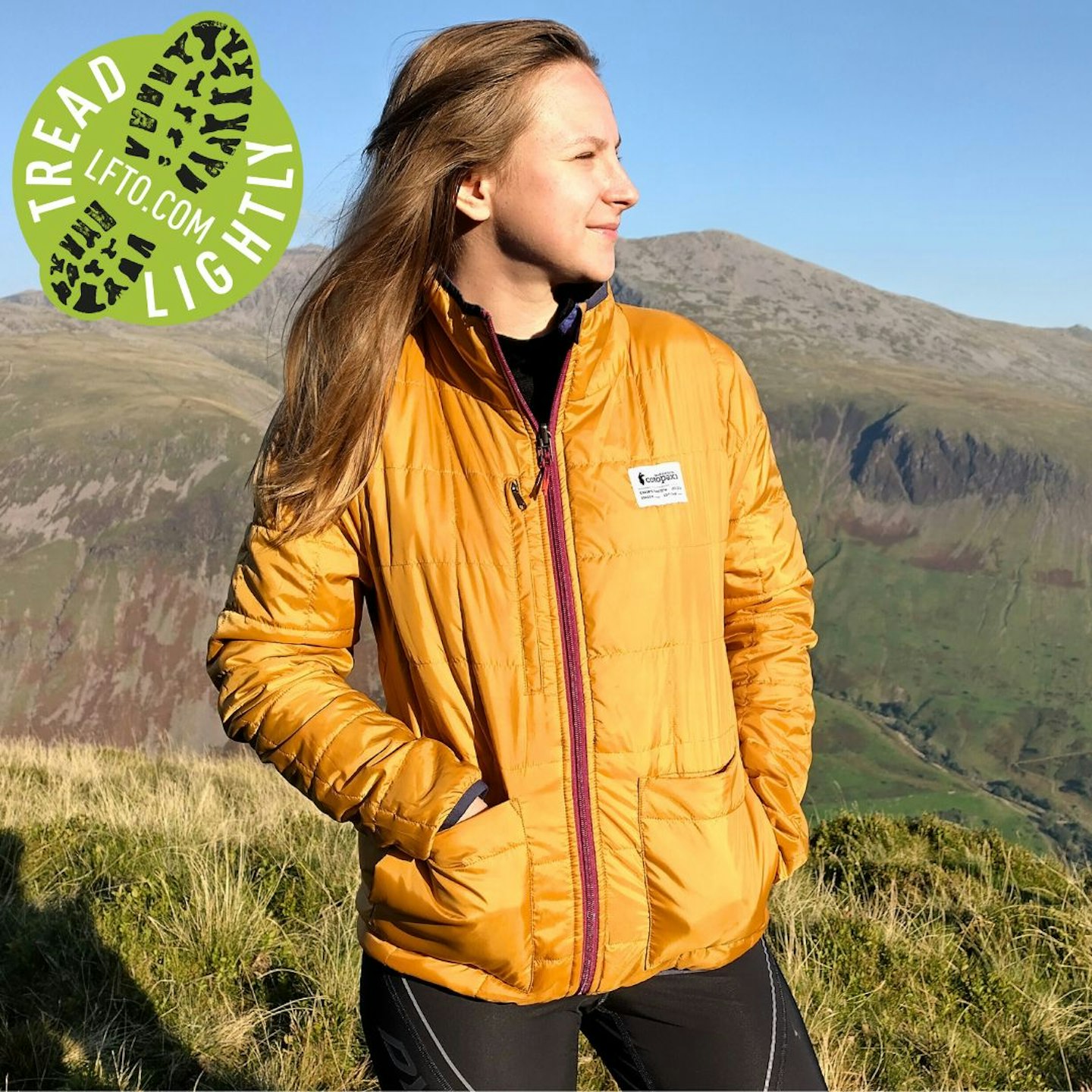 Live For The Outdoors
Description
For those after a lightweight insulating layer for casual hillwalks and hikes, it's always nice to
Pros
Reversible
Comfortable
Sustainable
Versatile
Cons
Not suitable for demanding or technical outings
Best lightweight insulated vest/gilet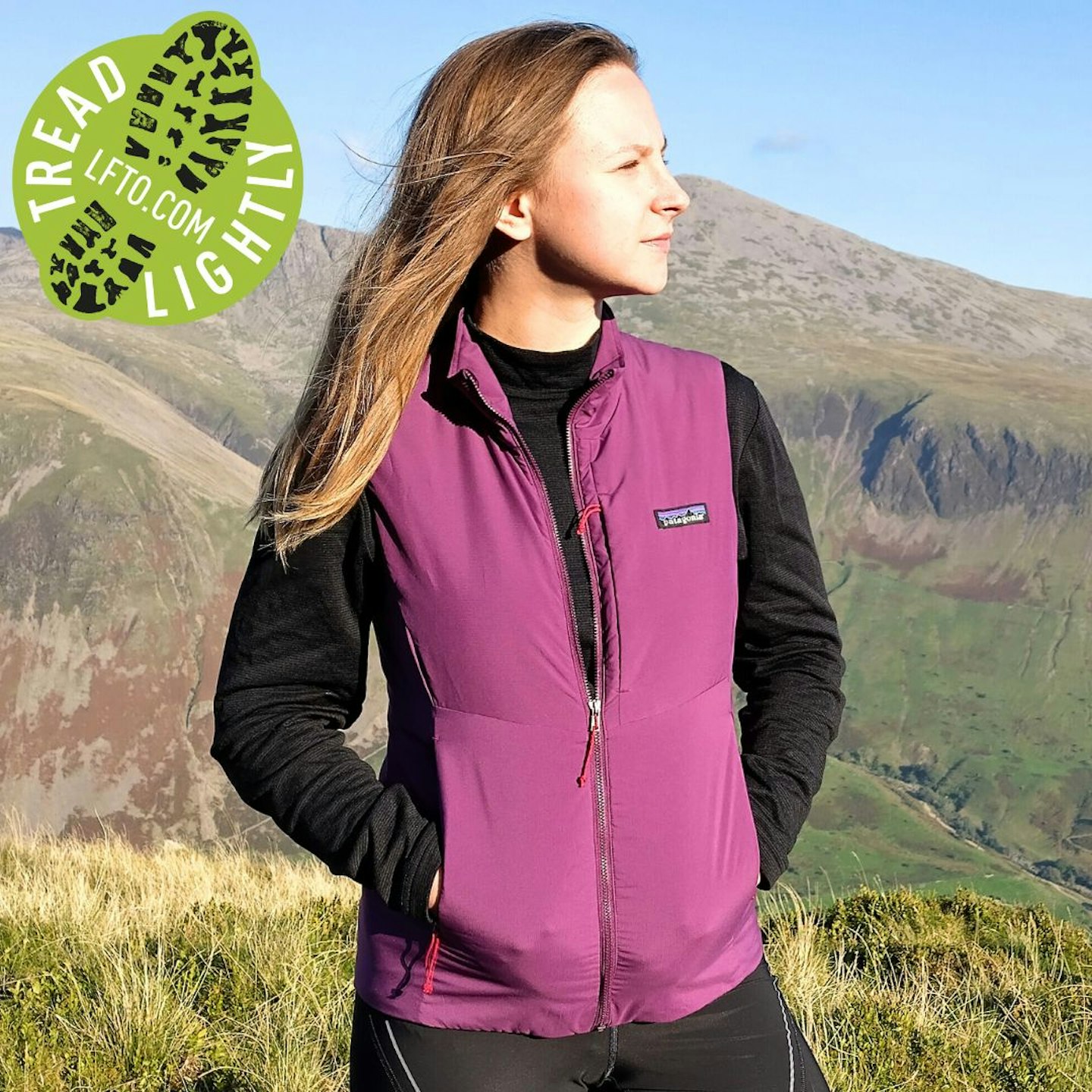 Live For The Outdoors
Description
The ultimate put on-keep on insulating layer is the vest (or gilet if you insist on using the
Pros
Very breathable
All-day comfort
Sustainable
Ideal for high-octane outings
Cons
Not that warm when you're idle in cold conditions
What to look for in a lightweight insulated jacket
What is warmth-to-weight ratio?
Ideally with insulated jackets, you want the maximum possible warmth from as little insulation as possible. This keeps weight down, mobility and breathability up. A high warmth-to-weight ratio is achieved through high quality insulation. With down, a higher fill power means a higher warmth-to-weight ratio. Synthetic is a bit trickier but technologies like PrimaLoft ThermoPlume work to mimic down.
What is fill power?
With down insulated product you'll see fill power ratings (700-fill, for example). The higher the value, the more loft the down has – i.e., the 'fluffier' it is and the better it is at insulating. High fill power is great for lightweight insulated jackets because it requires less down than lower fill power down to provide greater warmth.
Does an insulated jacket need water repellency?
Many of us like the security of water repellent jackets. With down jackets, this can be useful if it's being worn as an outer layer, but it's not a necessity. You'll probably have a hardshell waterproof with you on the hill anyway, and synthetic insulated jackets are good performers in damp conditions anyway.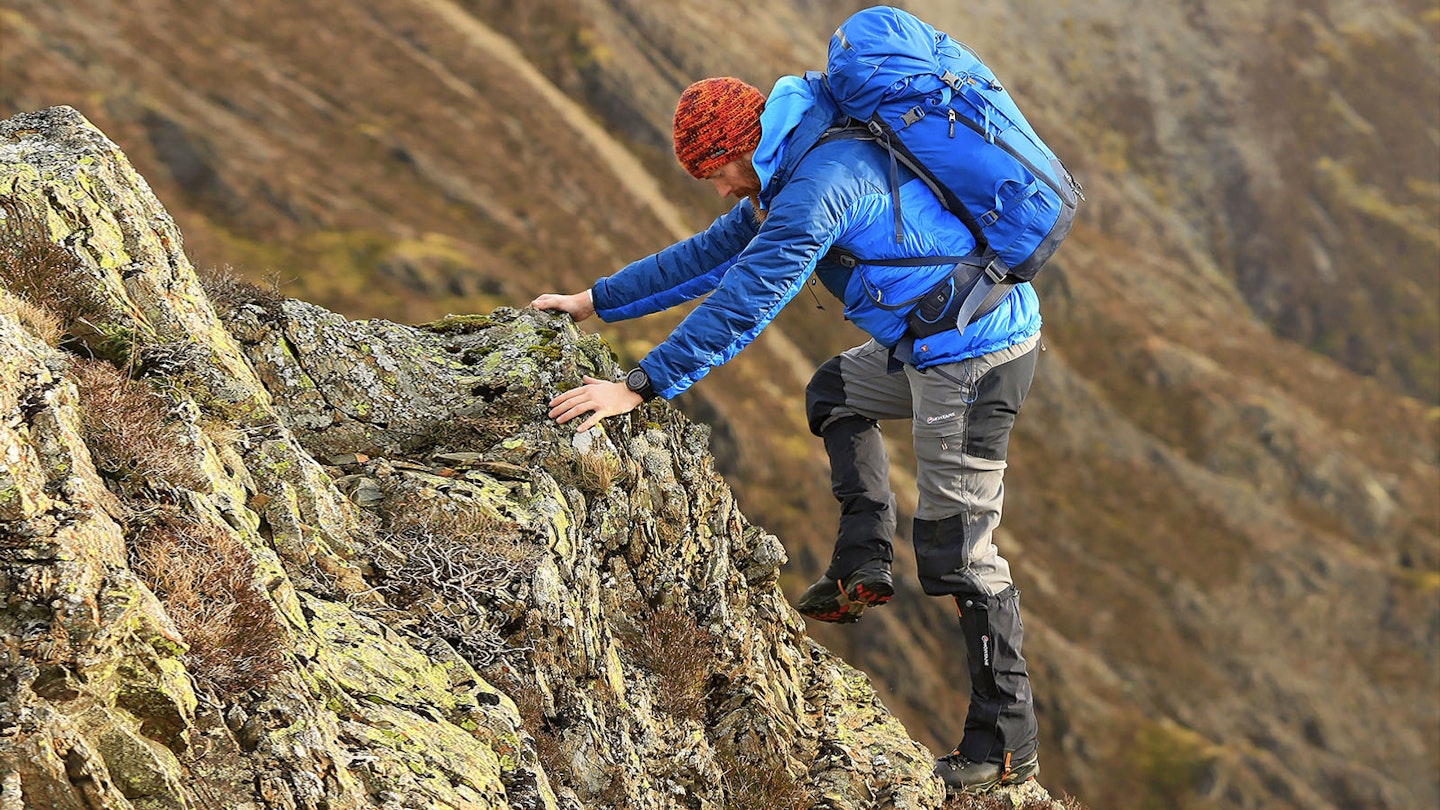 How should a lightweight insulated jacket it?
A lot of lightweight insulated jackets will have a leaner, more athletic fit than thicker jackets. This is because lightweight ones are usually designed for fast-paced outings where the wearer wants something where comfort and mobility are of equal importance to warmth.
Are lightweight insulated jackets durable?
Lightweight insulated jackets will usually be made from lightweight materials – go figure. This is great for breathability, comfort, and other important things, but durability can take a hit. All the lightweight jackets we've recommended here have the potential to last a very long time. But it does require the wearer to avoid being too rough.
What features should I look for in a lightweight insulated jacket?
Heat reflecting: A clever and useful feature to keep an eye out for with lightweight insulated jackets is heat reflective technology. This is where the inner fabric or lining has a finish that reflects body heat. It's a great way to improve a jacket's warmth-to-weight ratio.
Hood: It falls to your personal preferences as to whether you want a hood or not. Your head and neck are sensitive to cold (and heat), so a hood is a great help in that regard. But don't forget about your beanie, and a hoodless insulated jacket is often easier to layer with.
Pockets: Beyond storage, zipped pockets with a mesh-lining can also be opened to improve ventilation. Make sure that pockets are still accessible even when wearing a rucksack with a hipbelt – many users like chest pockets for this reason.
Hem and cuffs: Look for elasticated hem and cuffs to ensure a closer fit, which helps to prevent heat loss and stops chilly draughts from creeping up your back or arms.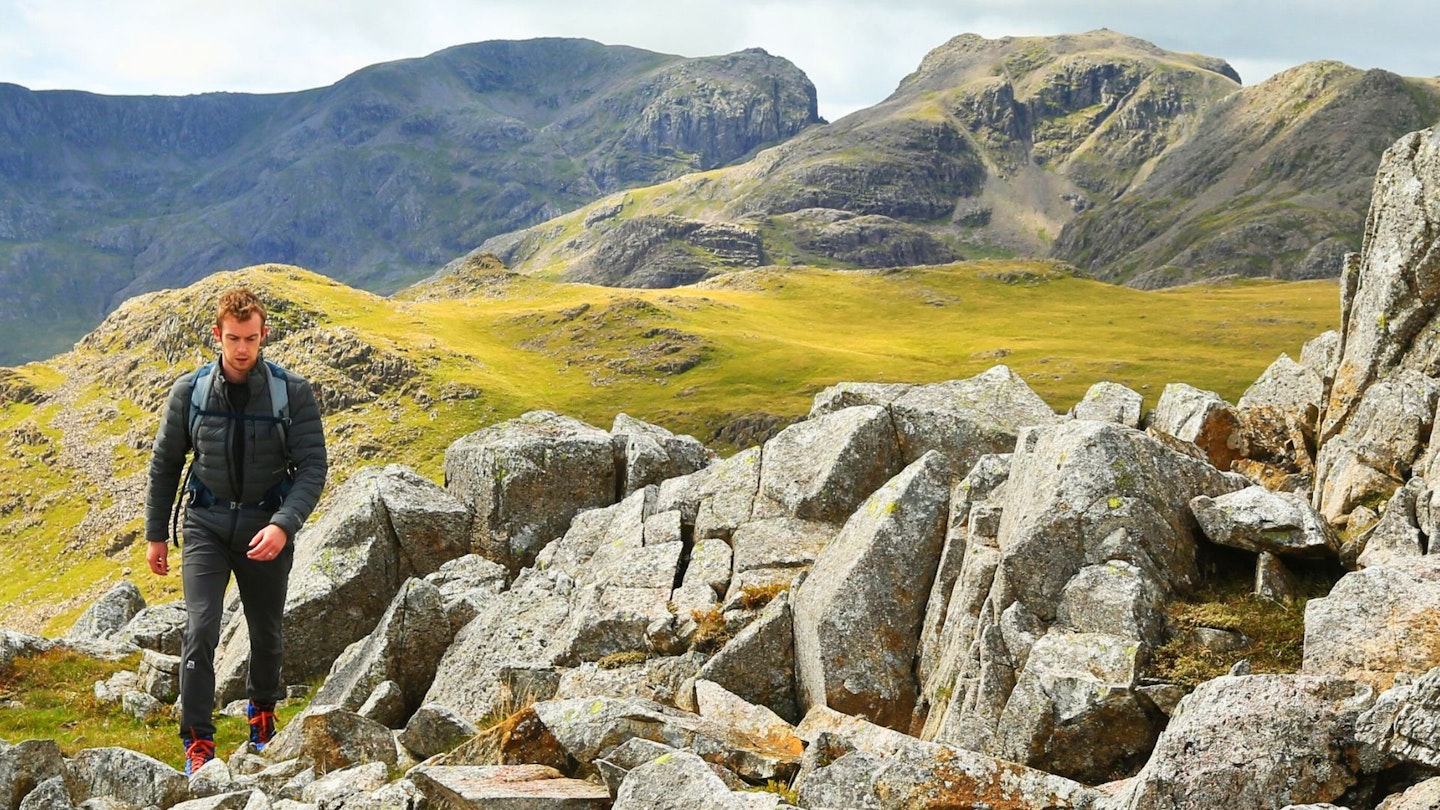 How to clean an insulated jacket
You can and should keep your insulated jackets clean by washing them as needed. Doing so keeps the fabrics and insulation free of dirt and sweat, which inhibit their ability to insulate.
You can wash insulated jackets either by hand or in the washing machine. But avoid using laundry detergent because it leaves behind residue that is detrimental to the jacket's performance. Instead, use Grangers Down Wash (down or synthetic), or Nikwax Tech Wash if synthetic or Nikwax Down Wash.Direct if down. These clean effectively while rejuvenating breathability and water repellency.
Best down wash
Description
This specialist down wash is eco friendly and effectively cleans down-insulated gear while also
Best down wash
Description
Nikwax Down Wash.Direct is very similar to Grangers' product. You can't go wrong with either. This
How to repair an insulated jacket
A wide range of brands and retailers offer repair services for gear. For insulated jackets this covers most things, from tears to zips to Velcro cuff replacements. Make use of these services, you can invariably book these online. It's great value for you and a very important aspect to sustainability.
How we test
Our testing process involves not just thorough real-world trialling, but also a deeper dive into how it's made.
So yes, we find out how our test jackets perform, fit, and how comfortable they are. But we are also interested in whether it is durable and produced in a responsible, sustainable manner.
Don't forget to subscribe to the Live For The Outdoors newsletter to get expert advice and outdoor inspiration delivered to your inbox.
For the latest reviews - including extra photos and kit that won't appear online - pick up a copy of the current issue of Trail Magazine.
Chris Williams is a Digital Content Writer for Live For The Outdoors. He trained as a journalist in New Zealand and has been working on Live For The Outdoors since 2021.