If you're itching to get out there for a solo hill-top overnighter or backpacking trip, then check out our pick of the best one-person tents first. Though compact and lightweight, these hikingtents can still offer excellent liveability and weather resistance.
Tent shopping can feel a bit like those restaurant menus with so much choice you're rendered utterly indecisive. Which tents are actually worth the price tag? There's so much to consider – weight, size, durability, features, comfort and price – and balancing these competing priorities can be tricky.
If protection is your number one consideration, opt for a bombproof tent with an aerodynamic profile, high hydrostatic head (HH) rating like 3000mm+, bathtub-style floor and flush-to-the-ground flysheet. However, it'll be heavier, more expensive, and the tapered walls will feel cramped. Moreso, if you add a thick sleeping mat.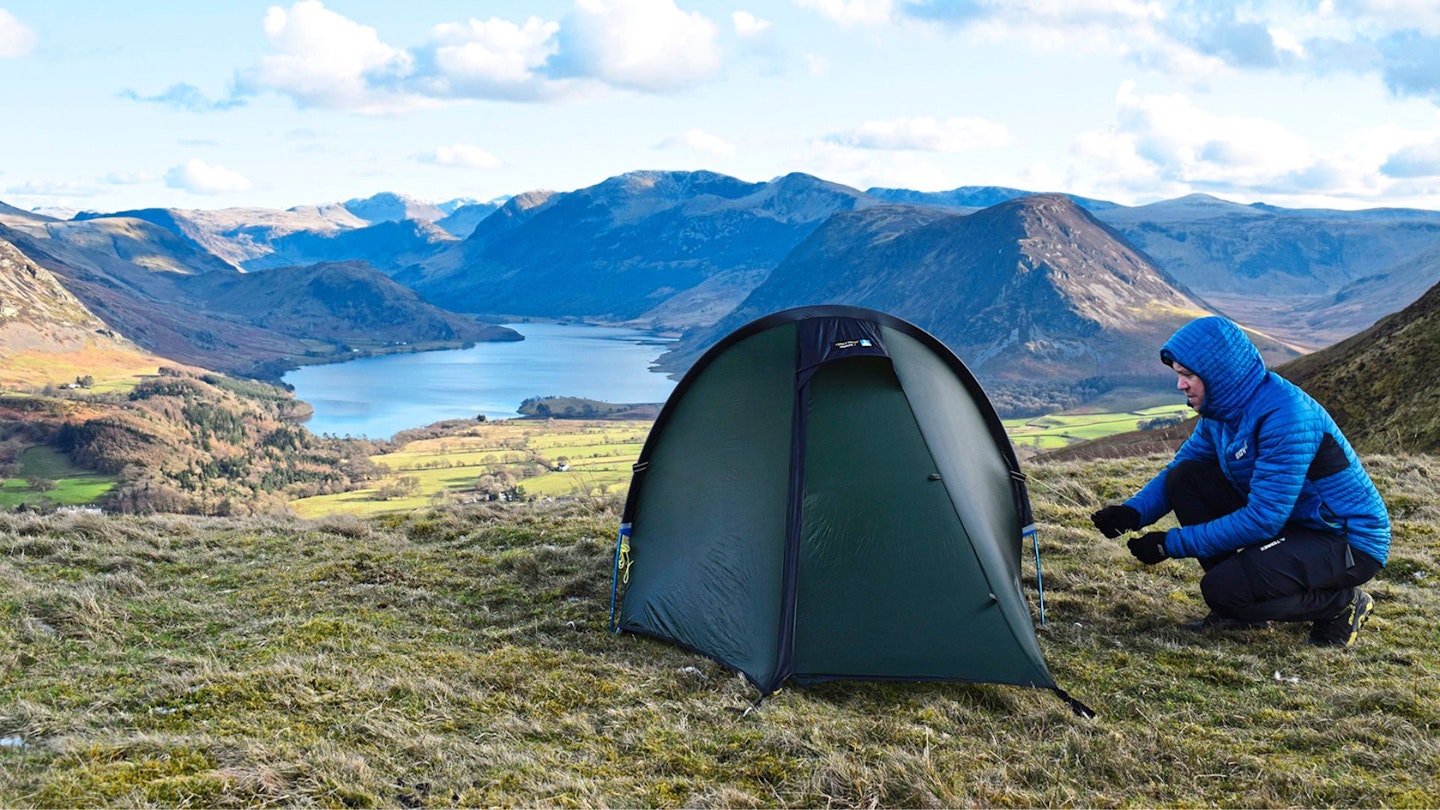 Best one-person tents at a glance
Best hiking tent 2023: Wild Country Helm Compact 1 - View on Winfields Outdoors
Best in Test: MSR Freelite 1 - View on Ellis Brigham
Best Value: Vango Nevis 100 - View on Alpinetrek
If space and comfort are more important to you, choose a tent with a skeletal pole structure, high walls, good headroom, well-sized vestibule and impressive dimensions – but it may not cope as well with torrential rain and high winds. A two-person model may even suit you better. Everything has a trade-off. Choosing the right tent can be an indecision-inducing minefield, whichever way you turn, but thankfully, our list of the best one-person tents is here to help.
Best one-person tents in detail
Gear of the Year 2023 winner
Description
The Helm Compact 1 won 'Best Tent' in our Trail Gear of the Year Awards for 2023. The reasons are
Pros
Great price
Small pack-size
Reliably durable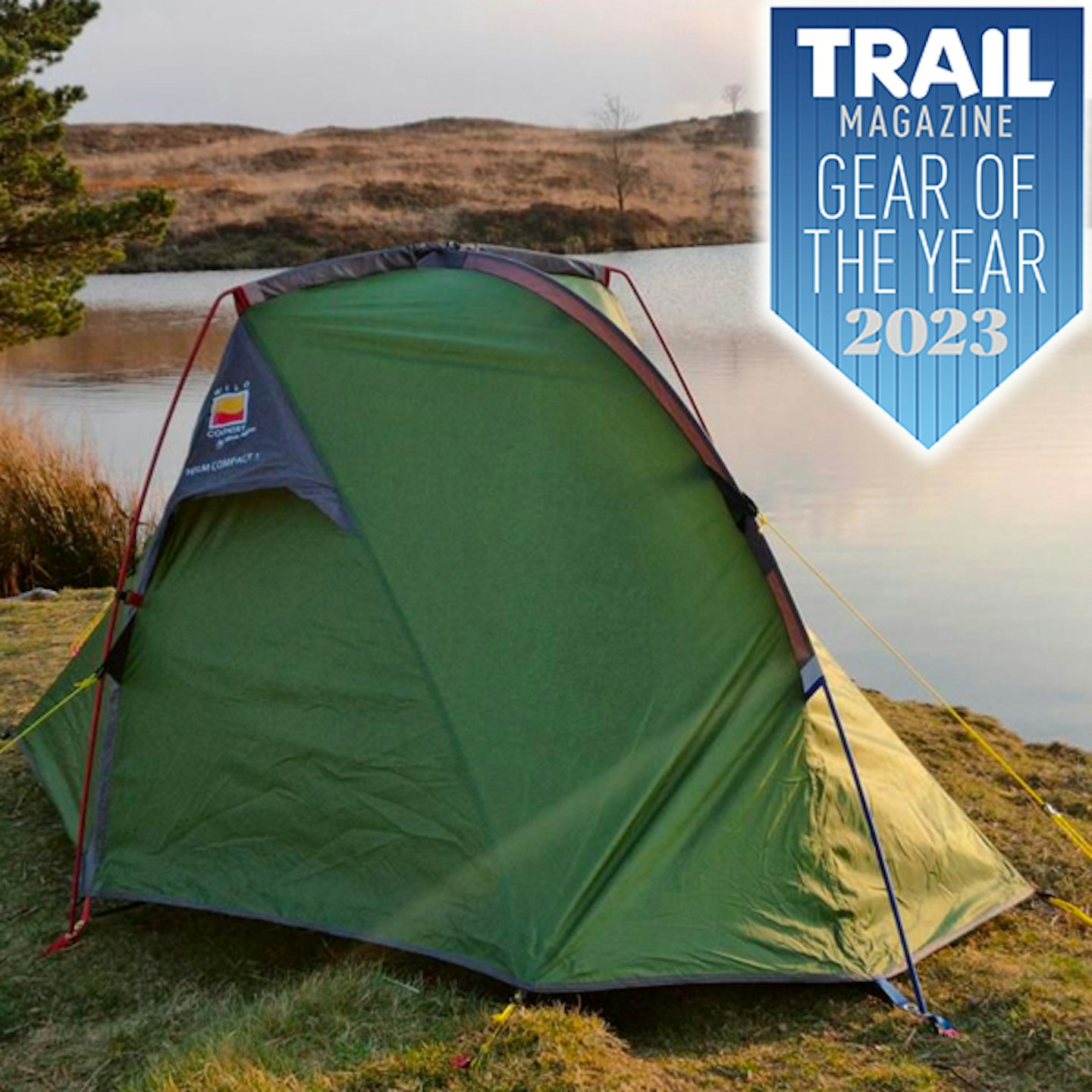 Best in Test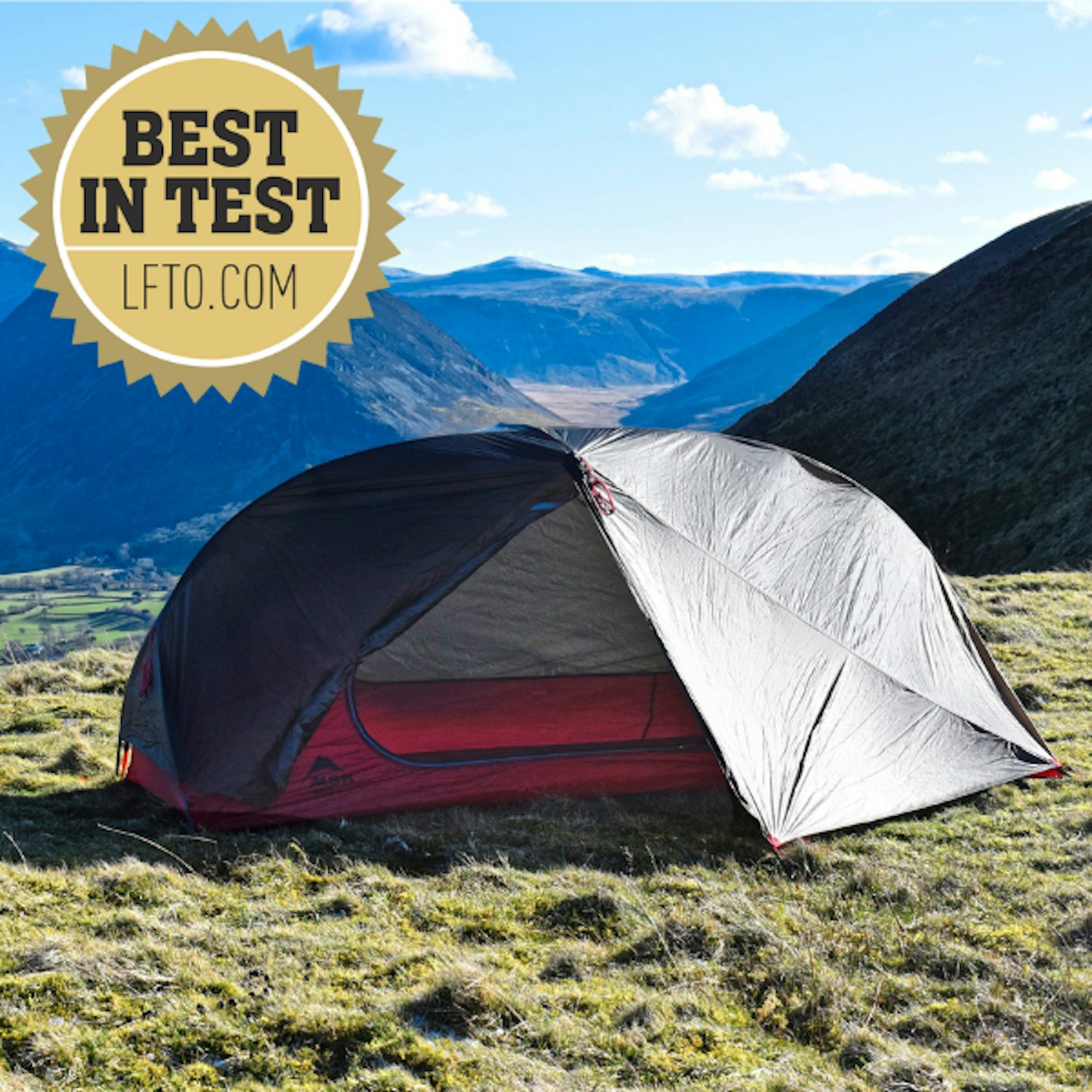 Live For The Outdoors
Description
Tents with the most comfortable and spacious interiors feature hub-connected pole systems, like
Pros
Fantastic internal space
Good ventilation
Semi-freestanding
Cons
Can catch the wind
Inner first pitching not ideal for wet conditions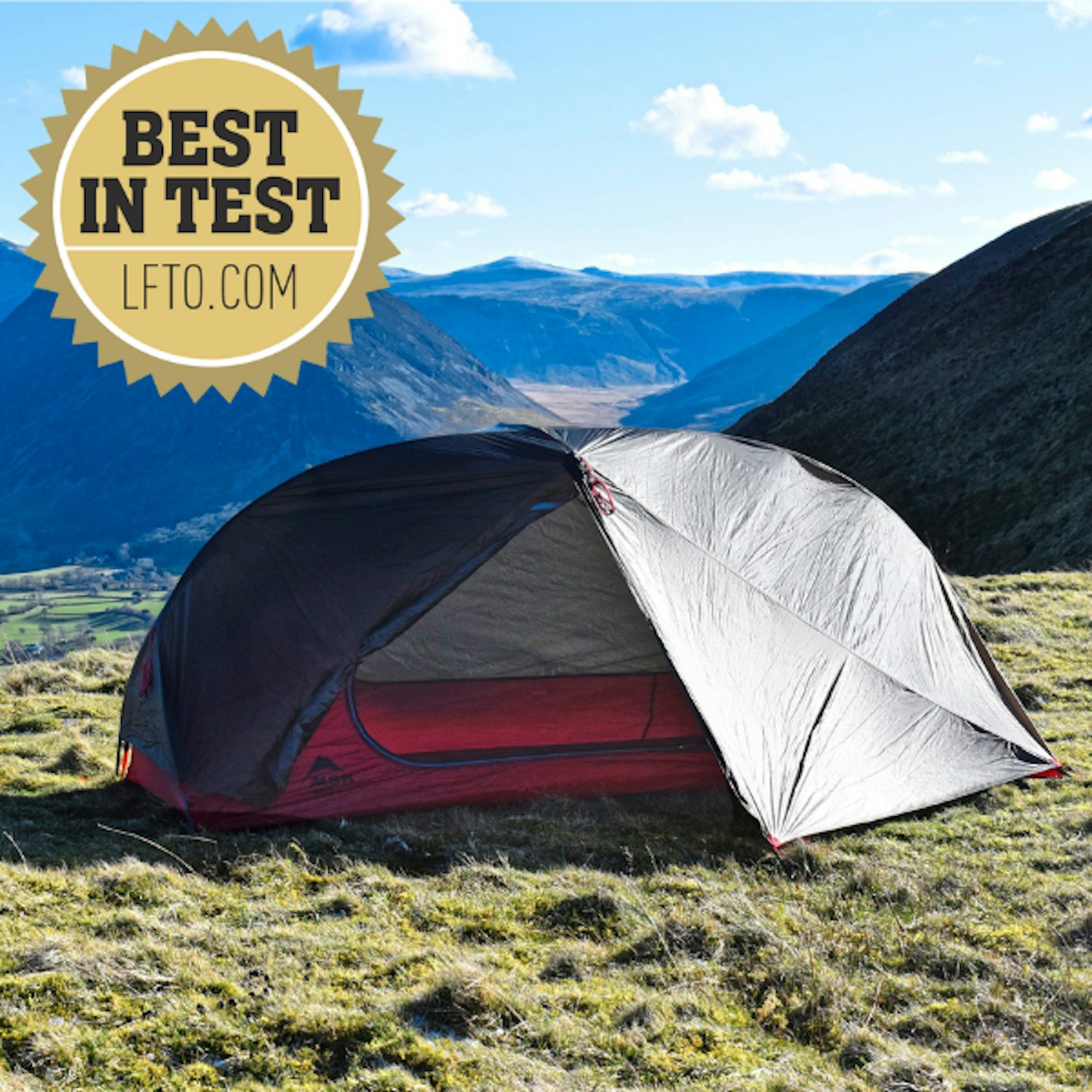 Best Value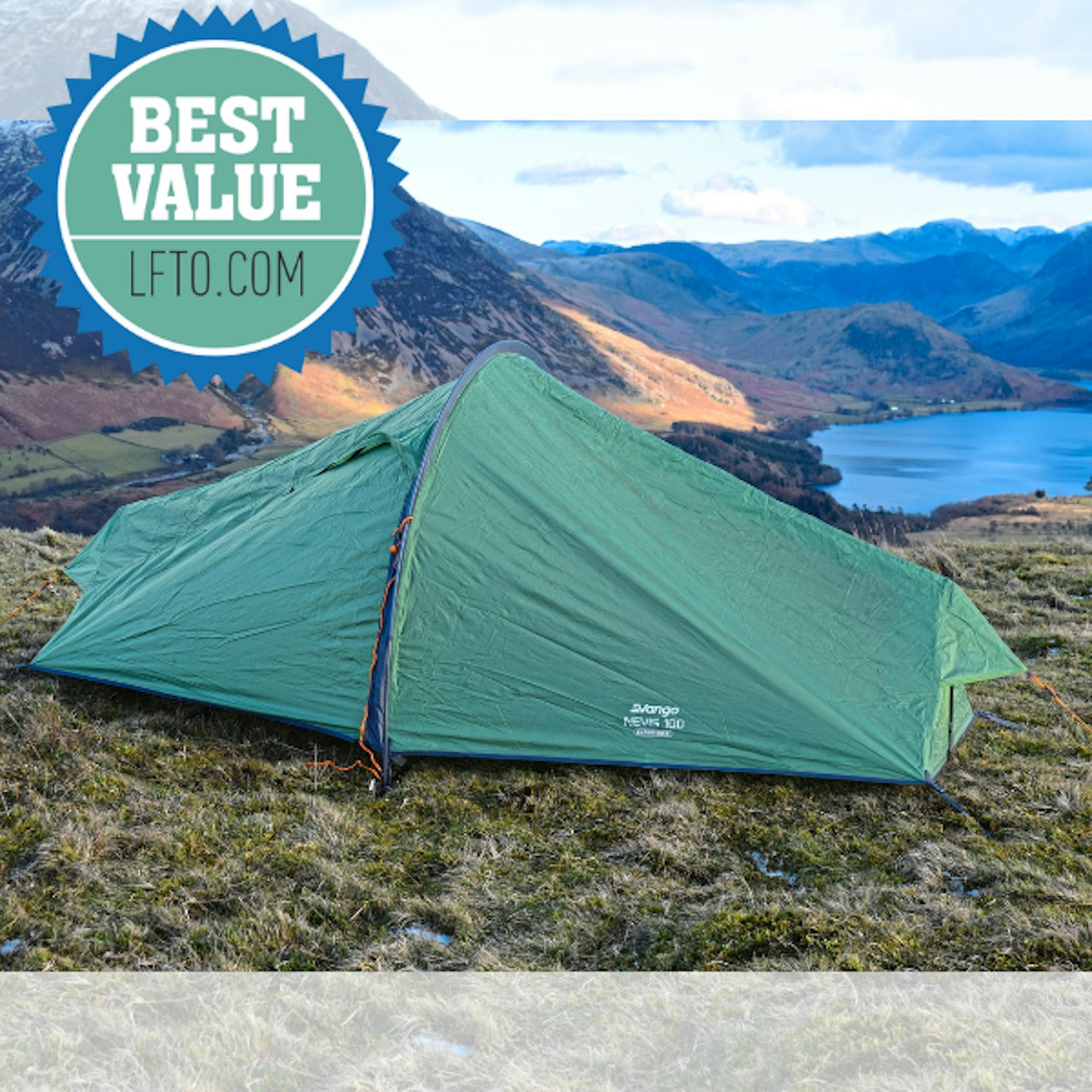 Live For The Outdoors
Description
Officially recommended as Duke of Edinburgh expedition kit, the superbly priced Vango Nevis 100 is
Pros
Very affordable
Tough and weatherproof materials
Proven shape
Cons
Relatively heavy and bulky
Hard to pitch taut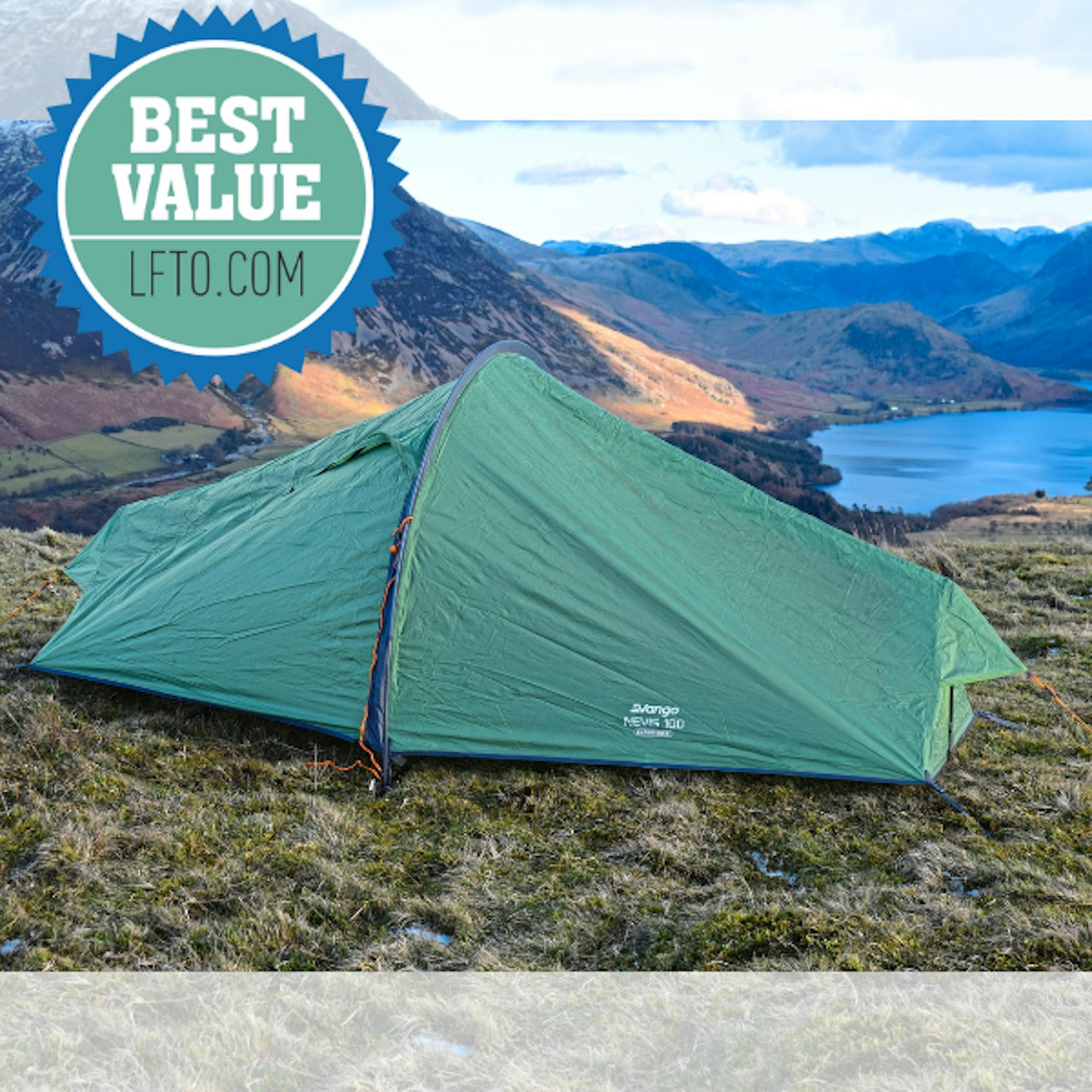 Best for headroom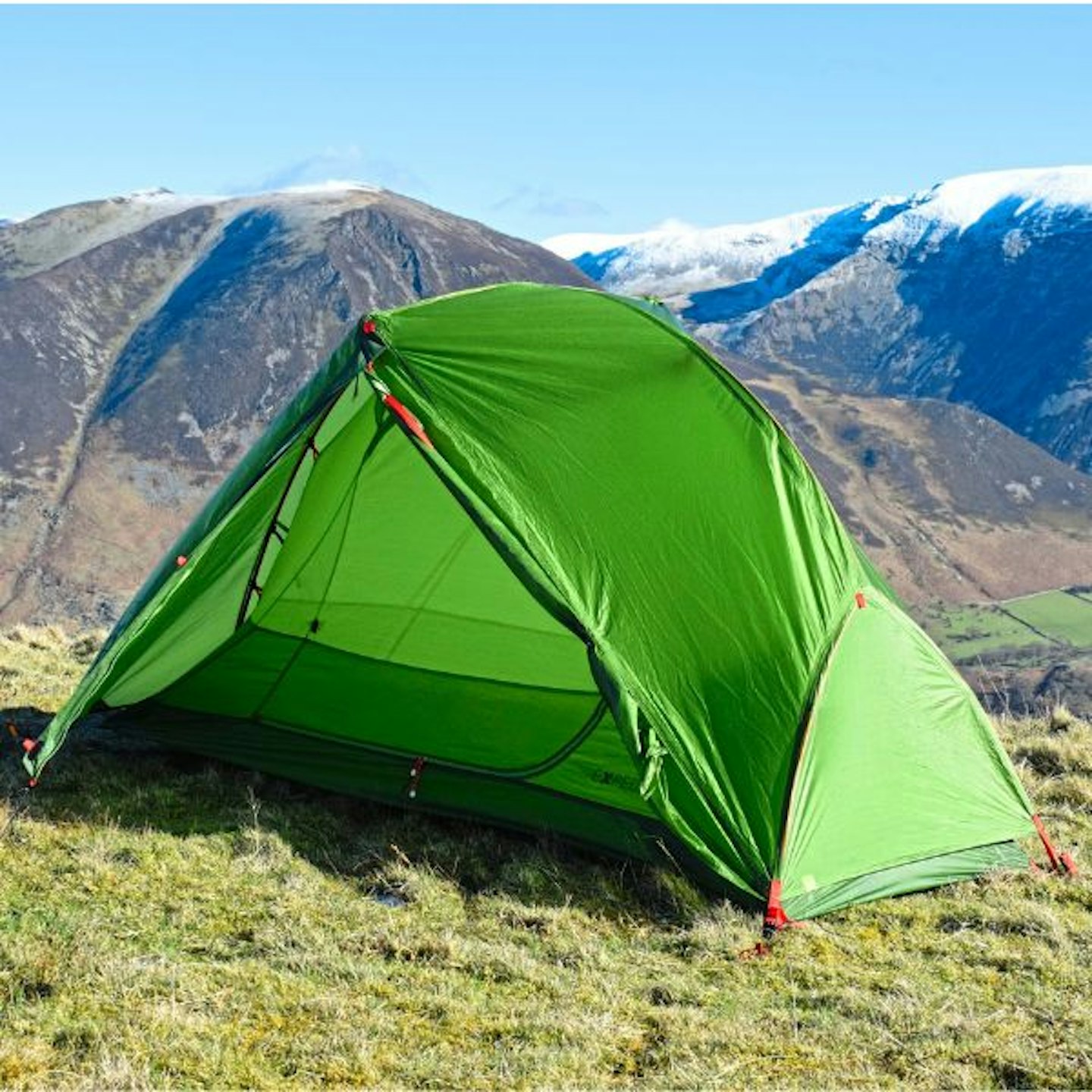 Live For The Outdoors
Description
This tent is very similar to the MSR Freelite 1. It uses a near identical hubbed pole design
Pros
Great headroom
Good flysheet coverage
Two vestibules
Cons
Quite narrow
Inner pitching first not ideal in the wet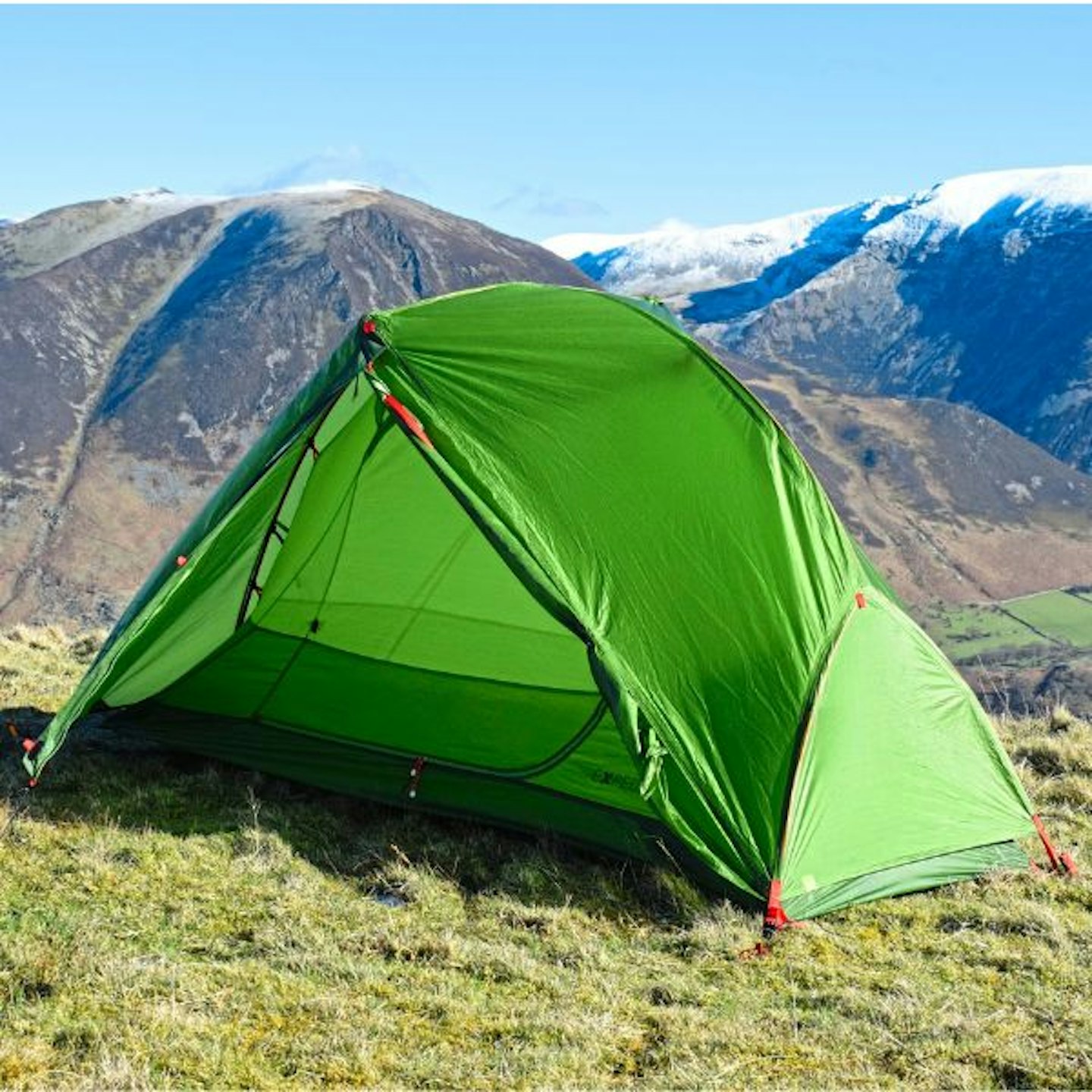 Best 3-season one person tent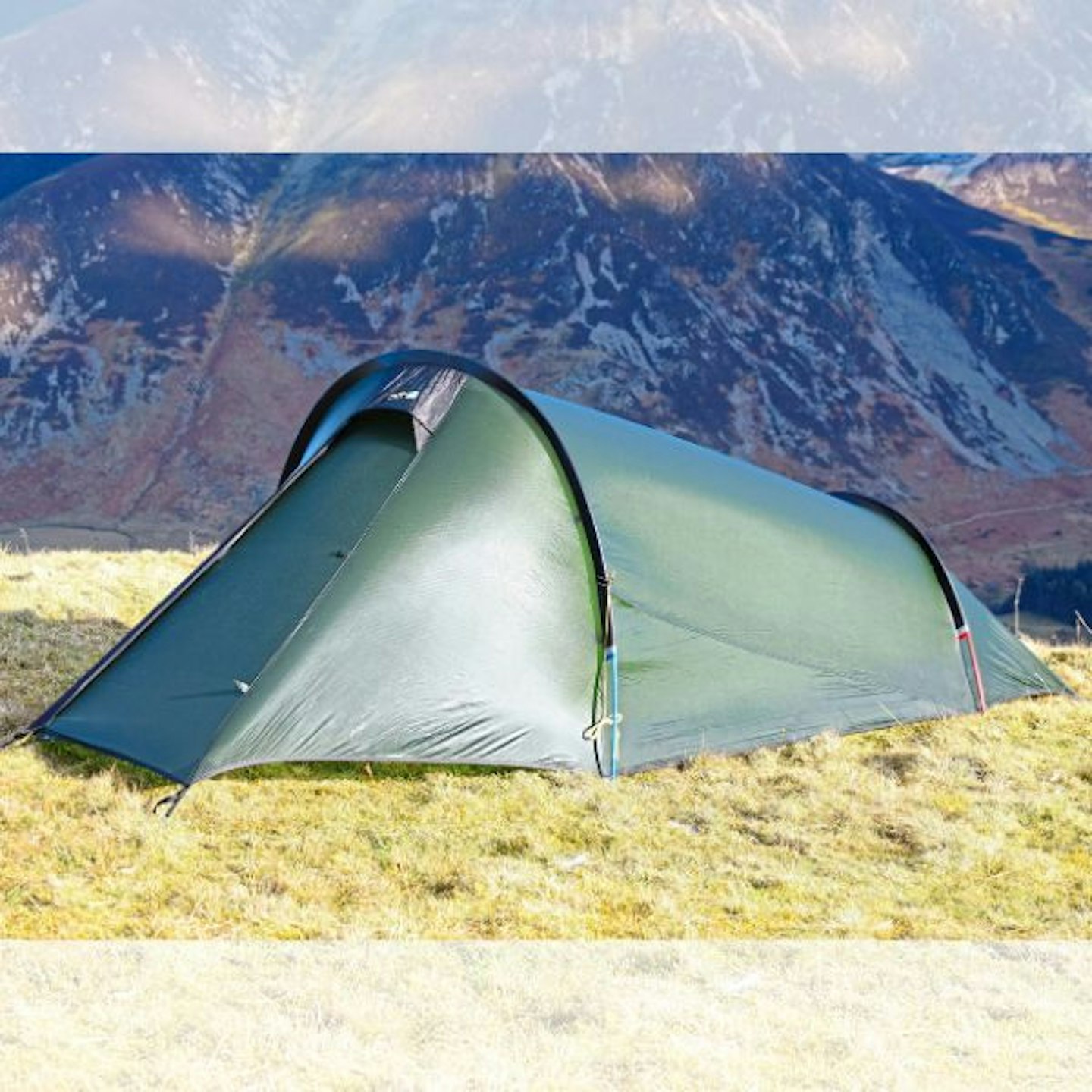 Live For The Outdoors
Description
Terra Nova is a safe bet if you're looking for a strong, stable, well-designed tent capable of
Pros
Strong and stable
Great for coping with rough UK weather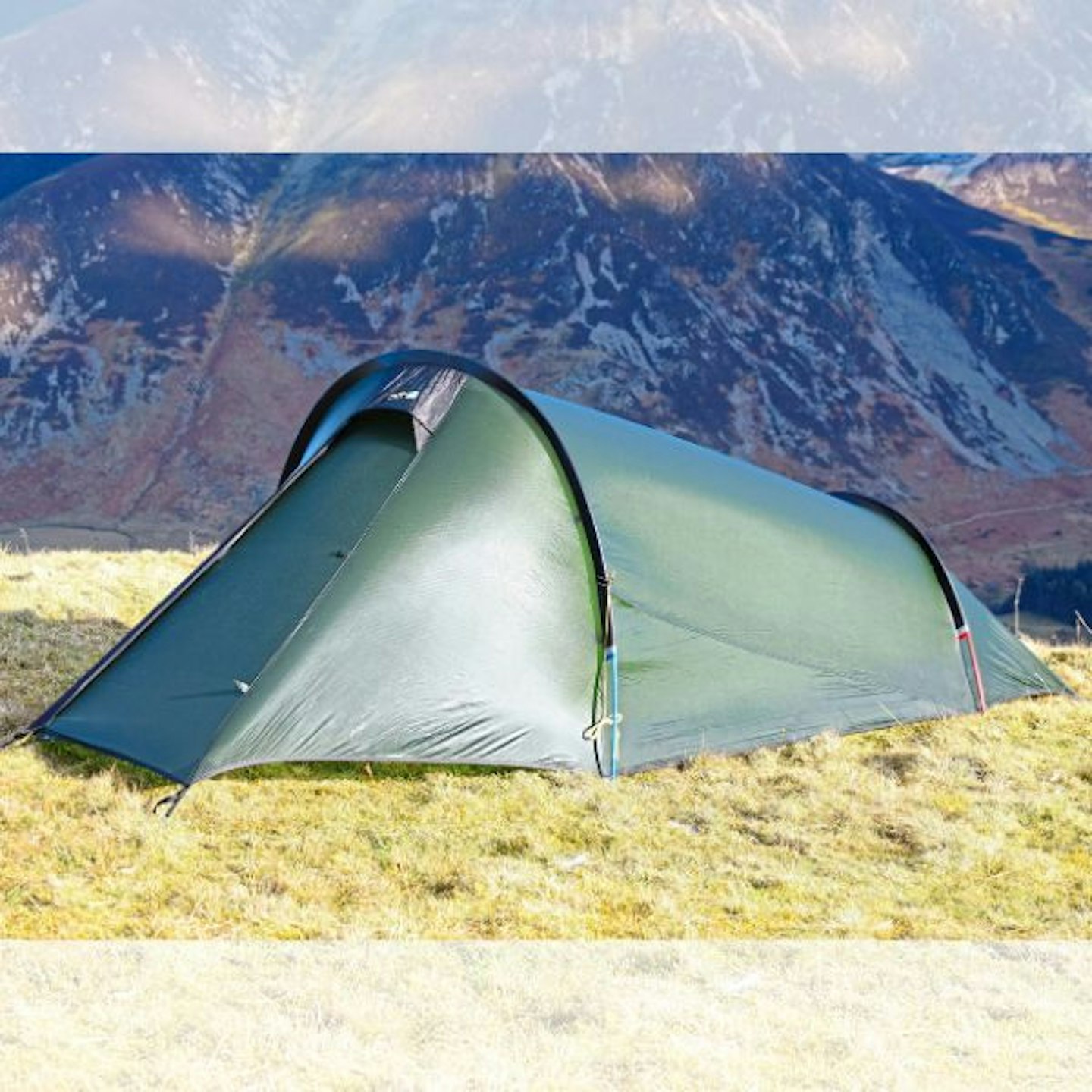 Best for eco credentials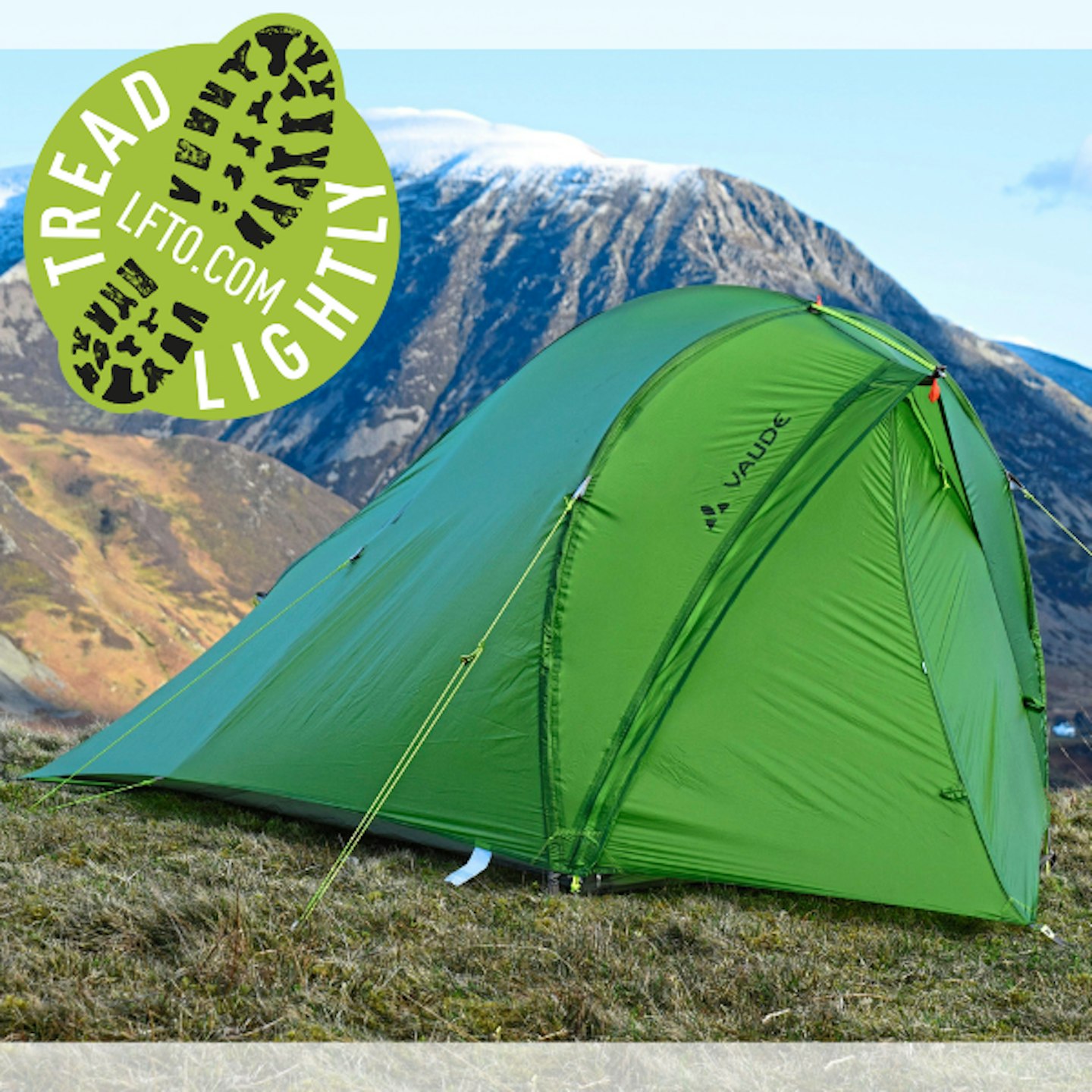 Live For The Outdoors
Description
The Taurus features Vaude's 'tripod dome' structure, with one long pole forming a lengthwise ridge
Pros
Stable
Quite spacious
Good eco credentials
Cons
Slightly awkward porch shape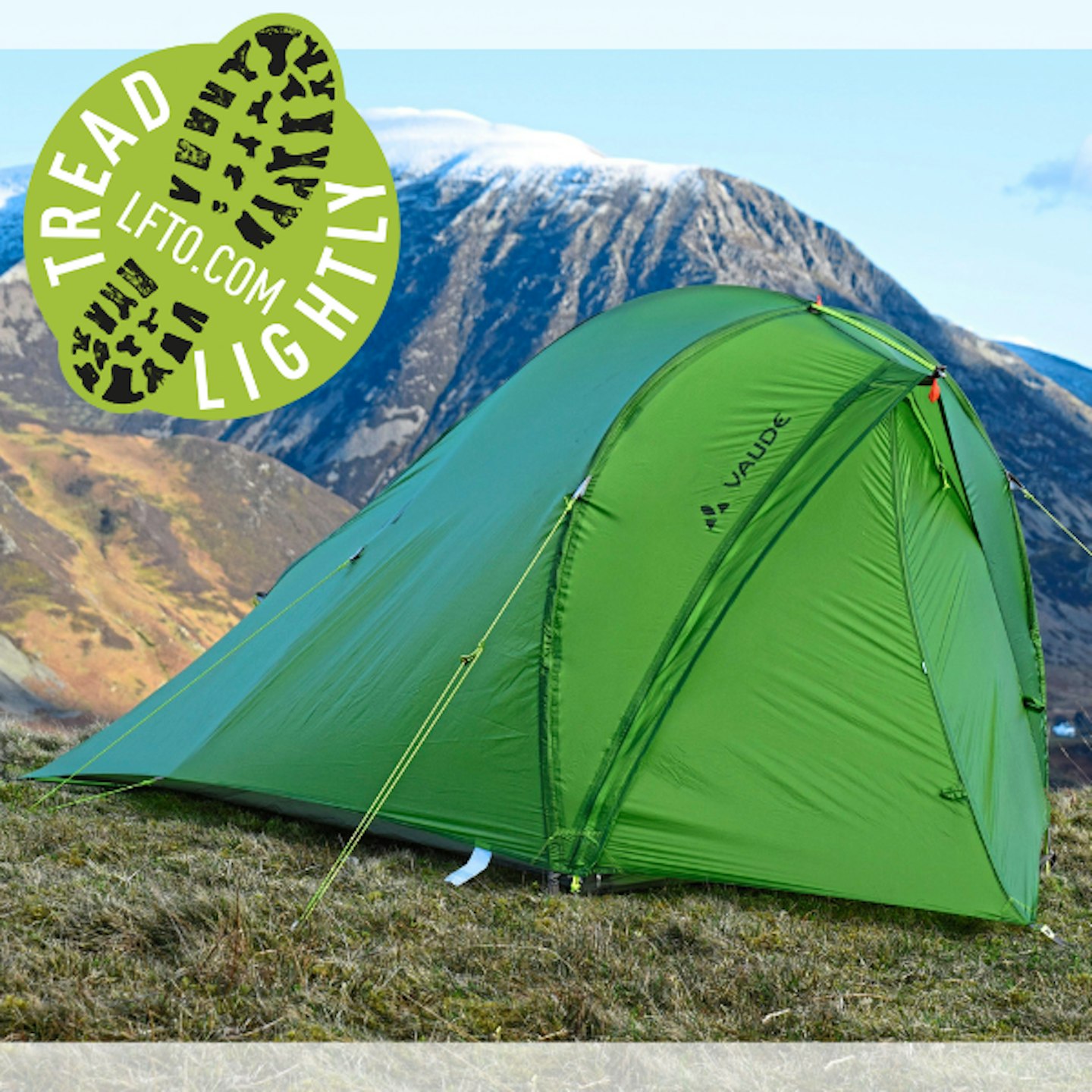 Best lightweight one-person tent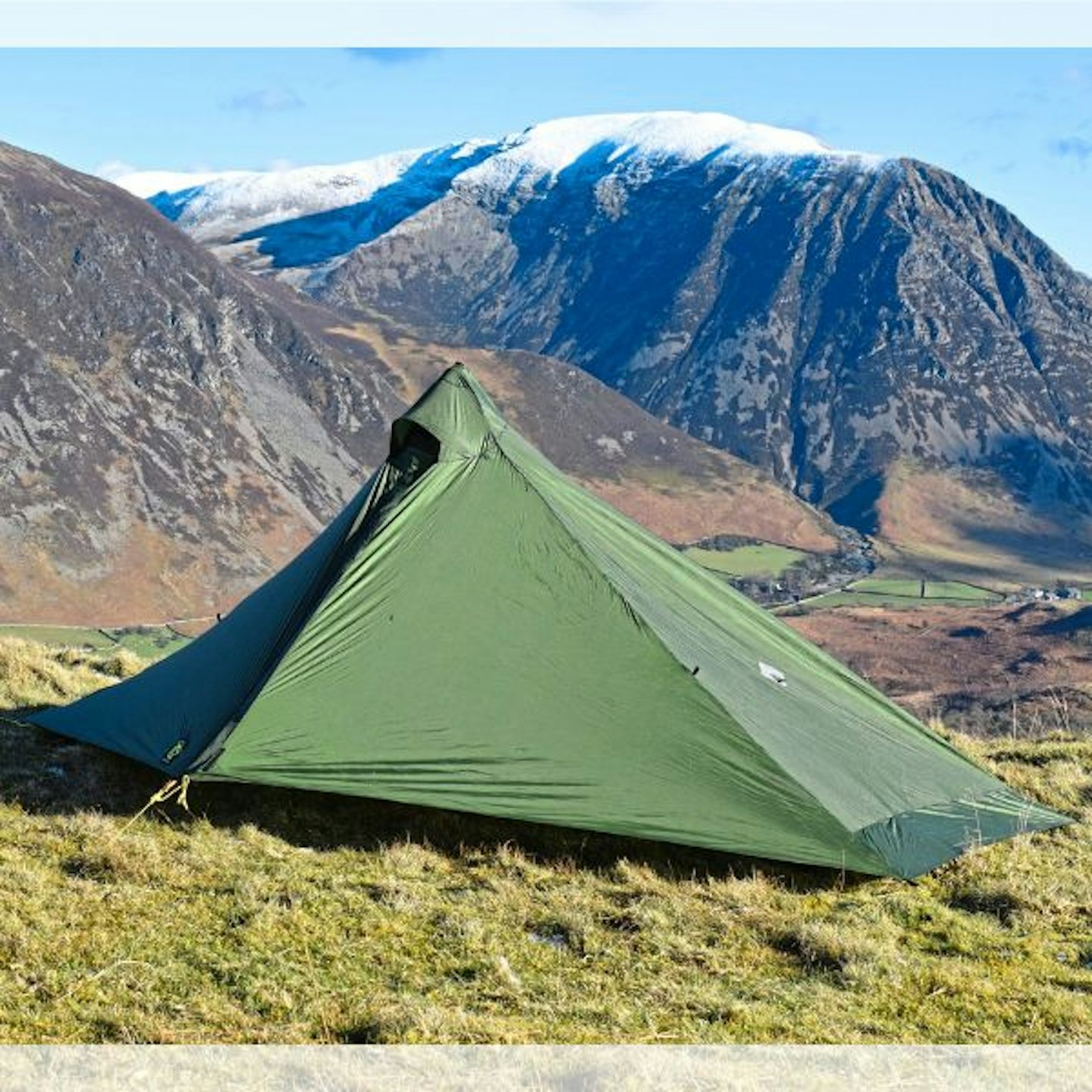 Live For The Outdoors
Description
This ultralight, single-skin tent is pitched using a trekking pole and appeals to gram-counting
Pros
Super lightweight
Fantastic liveability
Cons
Not suitable for very wet or windy conditions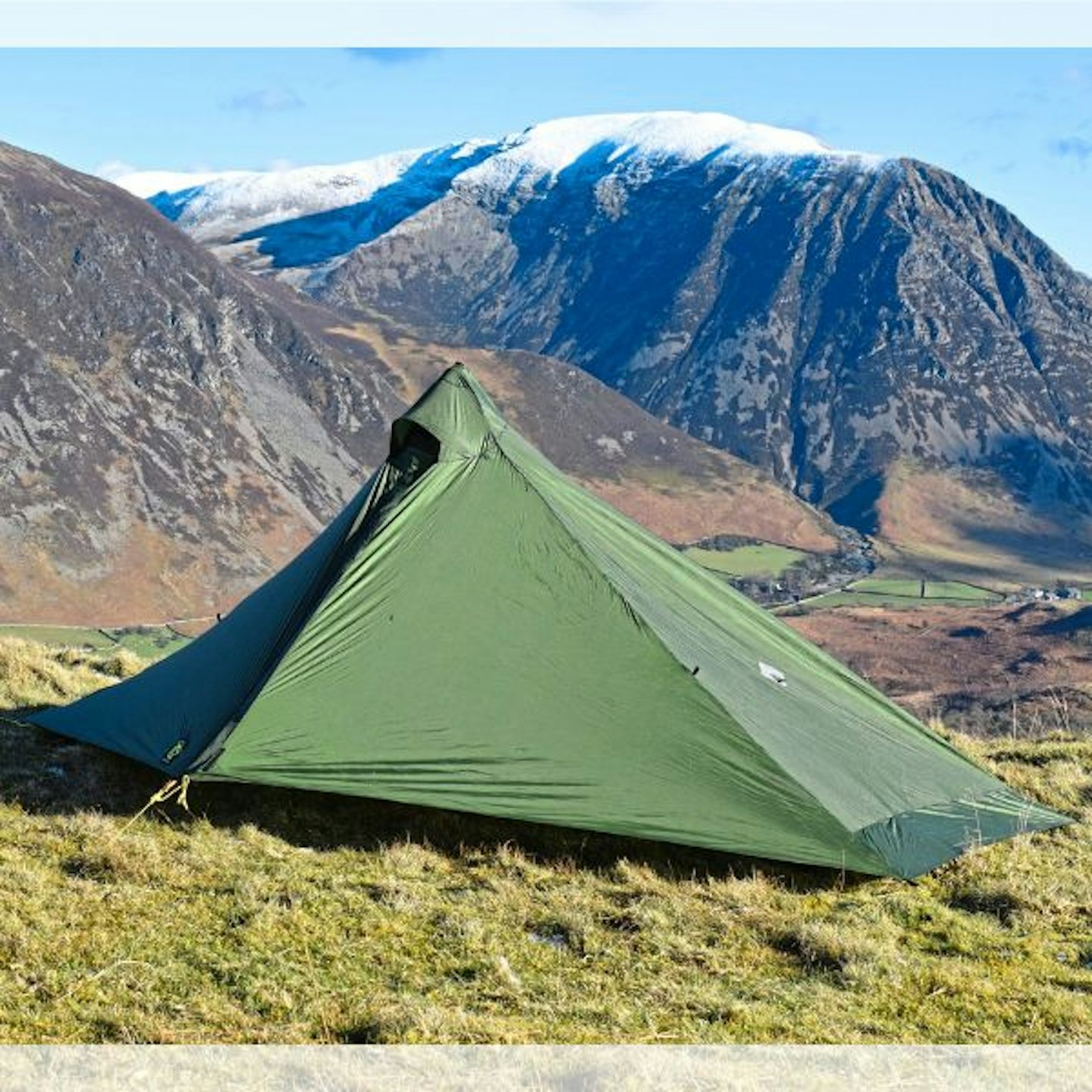 What to look for in a one-person tent
Wind resistance: A good backpacking tent will allow wind to flow over it smoothly without buffeting and flapping like crazy. Tents with a low-to-the-ground, aerodynamic profile will 'shed' wind better than tents with higher, more vertical walls. Either way, pegging out guy lines will increase stability in high winds.
Flysheet: For maximum weatherproofing, a tent's flysheet – the waterproof outer – should peg out flush to the ground. It should also be easily adjustable via tension straps so that it's taut, stable and well-shaped. Some flysheets don't quite reach the ground, which aids ventilation but risks water ingress.
Weight: If you're carrying a tent up a mountain, you'll naturally want it to weigh as little as possible. But, the lighter a tent is, the more expensive it'll be. For a good quality, 3-season tent for UK use, 1kg or under is extremely light, 1.5kg is good, and 2kg is a tad on the heavy side.
Pitching: Some tents, particularly from US brands, are pitched inner first – which isn't ideal if it's raining (and let's face it, it probably will be!). Others are pitched outer first or all-as-one, enabling the inner to be kept dry while the flysheet is pegged out. Ease of pitching is another important consideration.
Ventilation: Condensation can be difficult to avoid in the UK's wet climate, so good ventilation is key. Mesh vents on the inner and vent windows on the flysheet will help increase airflow, as will mesh panels on the inner walls. Good clearance between the inner and outer is very important too.
Comfort: The most comfortable tents have roomy interiors with vertical walls and ample head and shoulder room. It's not necessarily essential, but the ability to sit up and move around without touching the inner is desirable. Lower profile tents will have aggressively tapered walls, which can feel cramped and claustrophobic.
Groundsheet: The groundsheet – the bottom of a tent's inner and the bit you lie on – needs to be strong, durable and waterproof because it's constantly in contact with the ground. 'Bathtub' groundsheets have waterproof material stretching a few inches up the walls, creating a 'tub' of protection around you.
Waterproofing: For an indication of how waterproof a tent really is, check the hydrostatic head of the flysheet and groundsheet. A good baseline is 3000mm. However, many other factors, including silicone or PU coatings, the tent's shape, sealed seams, and the tightness of a fabric's weave, affect waterproofing.
Features: Other important features include: a good-sized porch for stashing your backpack and wet boots, a wide door for easy entry and exit, sufficient length and width for lying down (check carefully if you're 6ft+), a stormflap over the main zipper, internal pockets for gear organisation, an easy-to-fill carry bag, strong poles, good pegs, sturdy pegging out loops and robust guy lines.
Tent care and maintenance
To maintain the performance and waterproofing of your tent, you need to care for and clean them properly.
Tent cleaning and care is easy and primarily involves cleaning them after use with the correct cleaning products and making sure they're completely dry before storing them away.
Best tent care kit
Description
Grangers' effective and eco-friendly care kit for tents and outdoor gear such as packs. It even
Pros
Water-based and PFC-free
Easy spray-on water repel
Good value
Cons
Reproofing spray needs applied quite regularly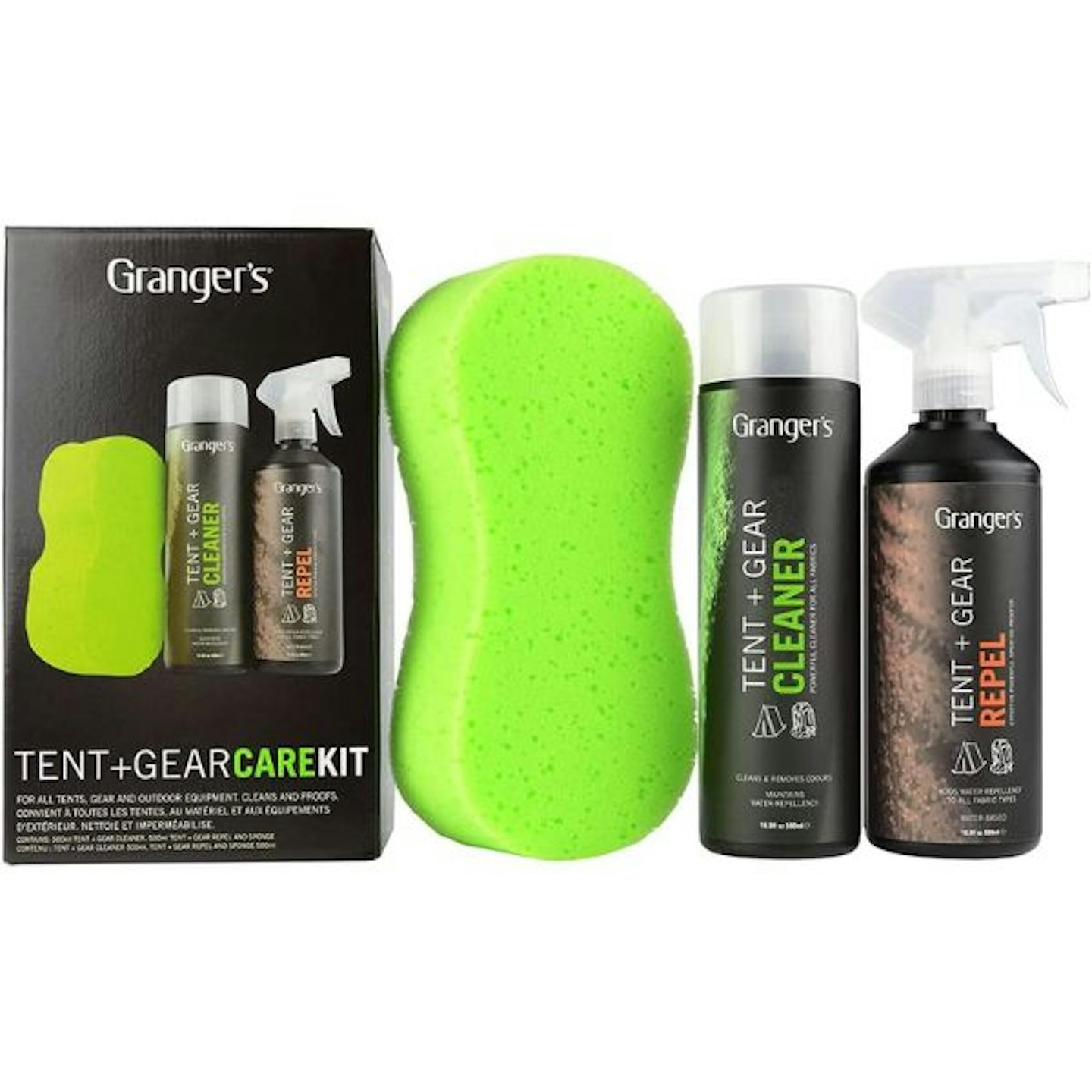 Best tent care kit
Description
Nikwax's tent and gear care kit. It's just as good as the Grangers kit and also water-based and
Pros
Water-based and PFC-free
Dry bag included
Cons
Reproofing spray needs applied quite regularly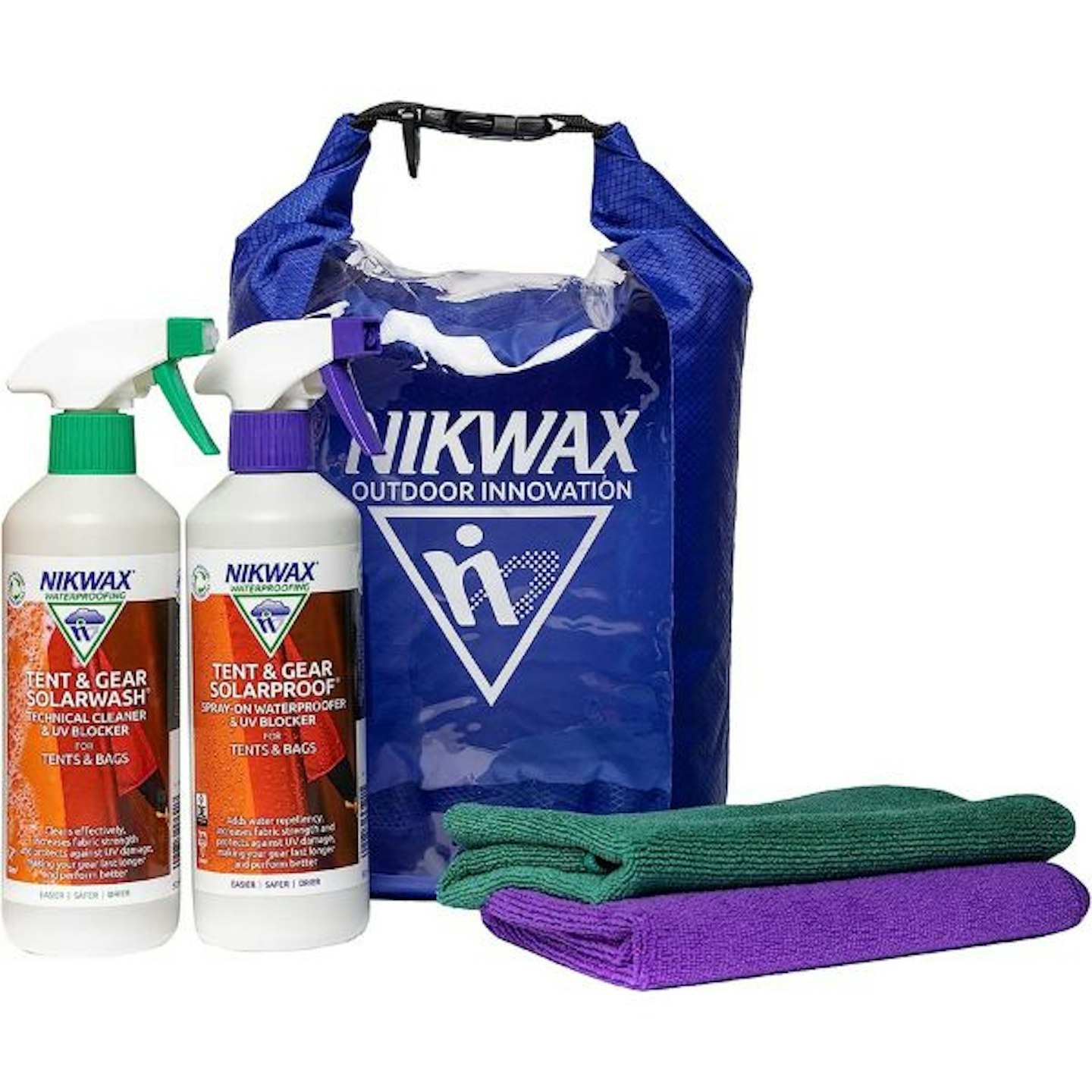 How we test
We take our test tents out on proper excursions. The one-person hiking tents we tested spent many hours pitched on hillsides. We, of course, use them for sleeping in on our trips, but we also spend a lot of time examining every detail about them, from living space and ease of pitching to material quality and sustainability.
Get half-price digital OS Maps. Trail and Country Walking magazine members get 50% off an annual subscription to OS Maps for 12 months. Find out more here.
Don't forget to subscribe to the Live For The Outdoors newsletter to get expert advice and outdoor inspiration delivered to you inbox!
James Forrest is a freelance gear tester for Live For The Outdoors and Trail Magazine. He's a prolific peak-bagger and wild camper who's climbed hundreds of mountains in the UK and abroad, James gives his gear a serious thrashing on every trip.