When it comes to staying hydrated on the hill, there are options beyond water bottles. With a water filter or purifier, you can make wild water drinkable, which allows you to top-up on the go and carry less liquid to start with. Negating the need to carry litres of water with you on a trek is a reasonably compelling case in itself.
But the world of portable filters and purifiers for hiking and outdoor use is as murky as the water they allegedly cleanse. This is primarily because there are no mandatory regulations for this market. There are voluntary standards, which we look at further down this guide, but even these aren't perfect.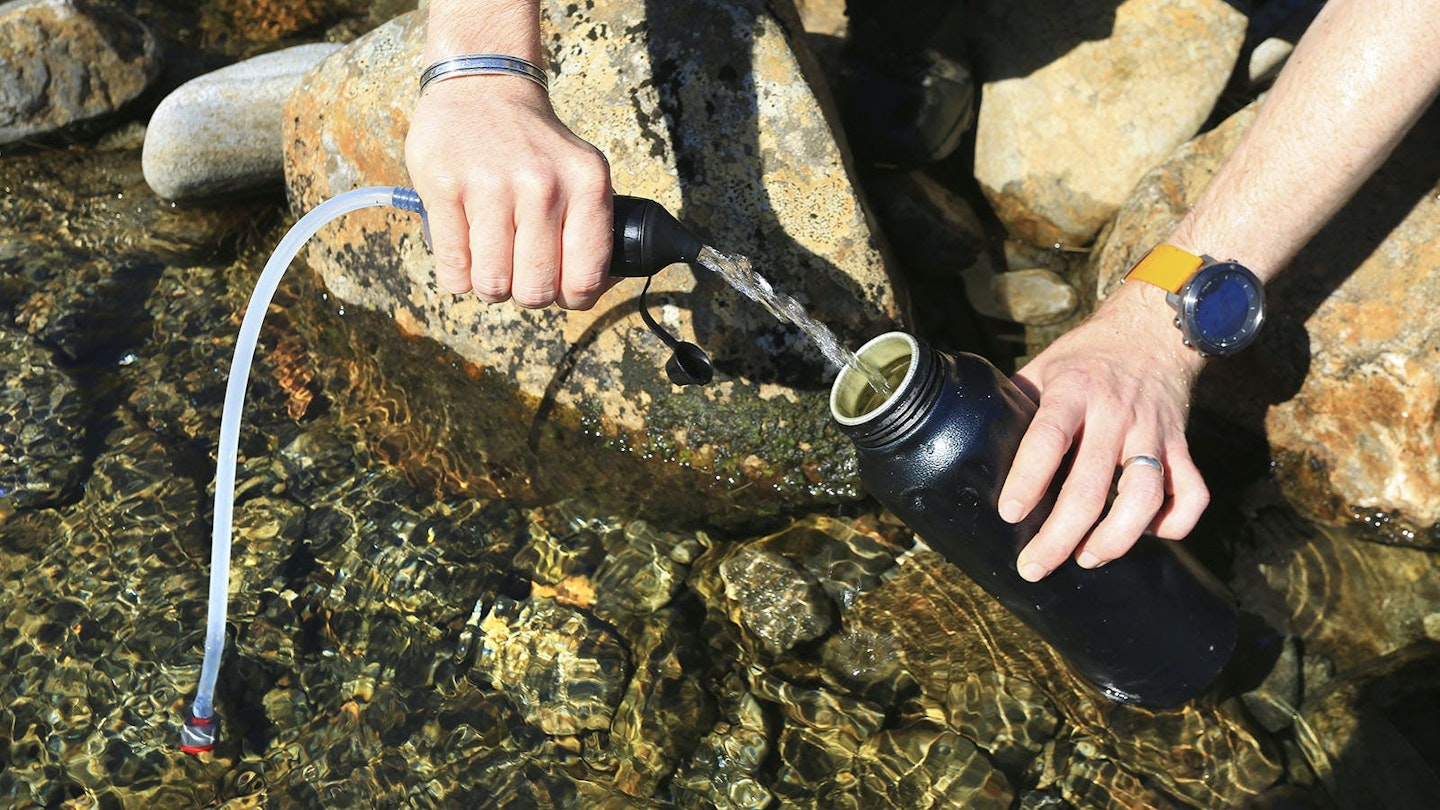 Our shortlist:
LifeSaver Wayfarer - Best in Test
LifeStraw Personal Water Filter - Best Value
Lifesystems Chlorine Dioxide Water Purification Tablets - Best water purification tablets
Katadyn BeFree Gravity Water Filtration System - Best gravity water filtration system
Katadyn Steripen Adventurer Opti UV Water Purifier - Best UV water purifier
Platypus QuickDraw Microfilter - Best compact water filter
Grayl GeoPress Water Purifier - Best filter water bottle
LifeStraw Peak Series Collapsible Squeeze - Best lightweight filter water bottle
MSR TrailShot Pocket-Sized Water Filter - Recommended
As a very useful gadget for hikes, we've put together a guide to help you understand what to look for in water filters and purifiers at the bottom of this article. First, here's our recommendations for the best models.
The best water filters and purifiers in detail
Best in Test
Description
While many filters or purifiers will remove two out of three when it comes to bacteria,
Pros
Removes cysts, bacteria, viruses, and particulates
Tough
Also reduces chemicals and heavy metals
Cons
Not the fastest flow rate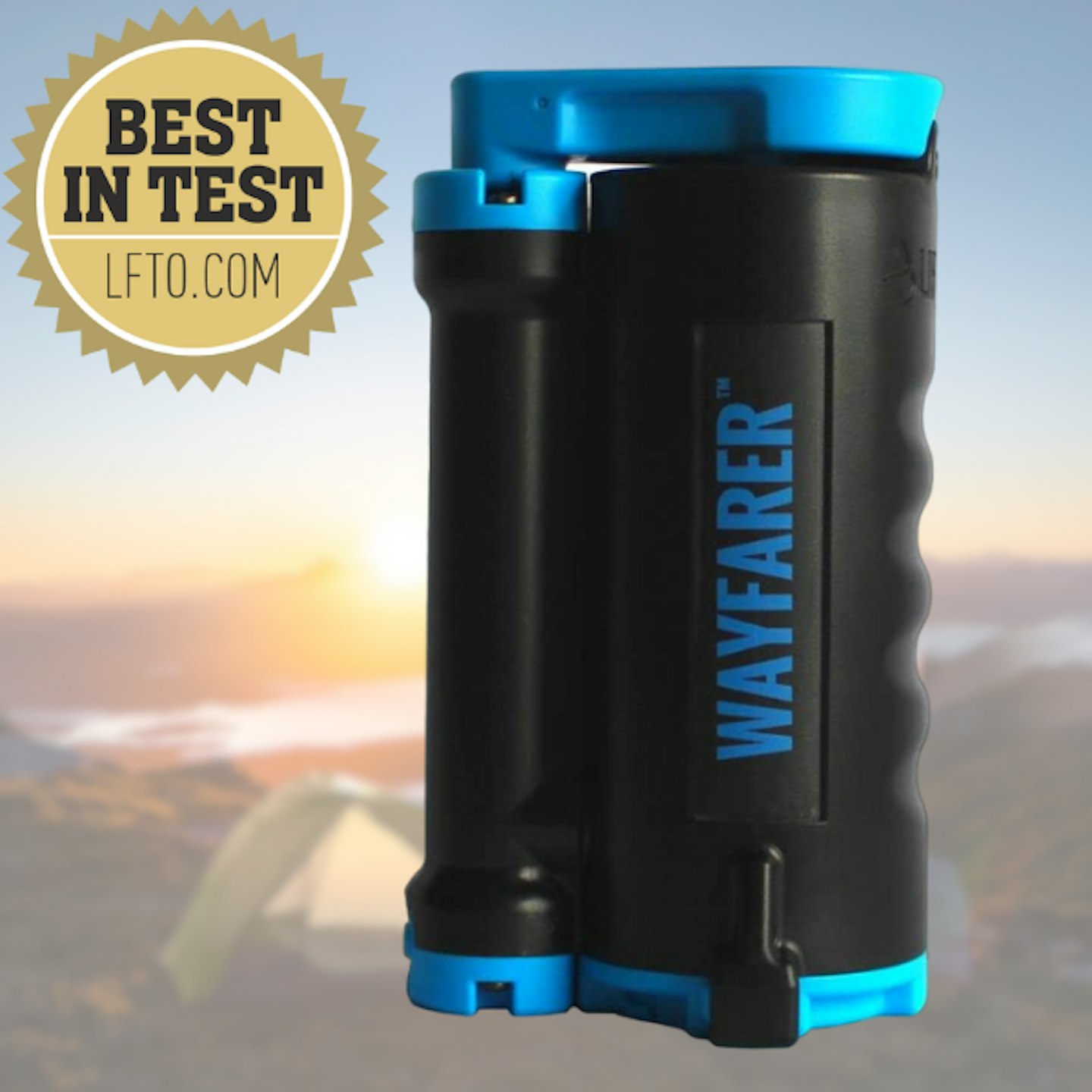 Best Value
Description
This device is used like a straw to filter water as the individual sucks it up, whether drinking
Pros
Tiny and weighs next to nothing
Couldn't be simpler to use
Unlimited shelf life
Cons
Lasts for 4,000 litres but is, ultimately, disposable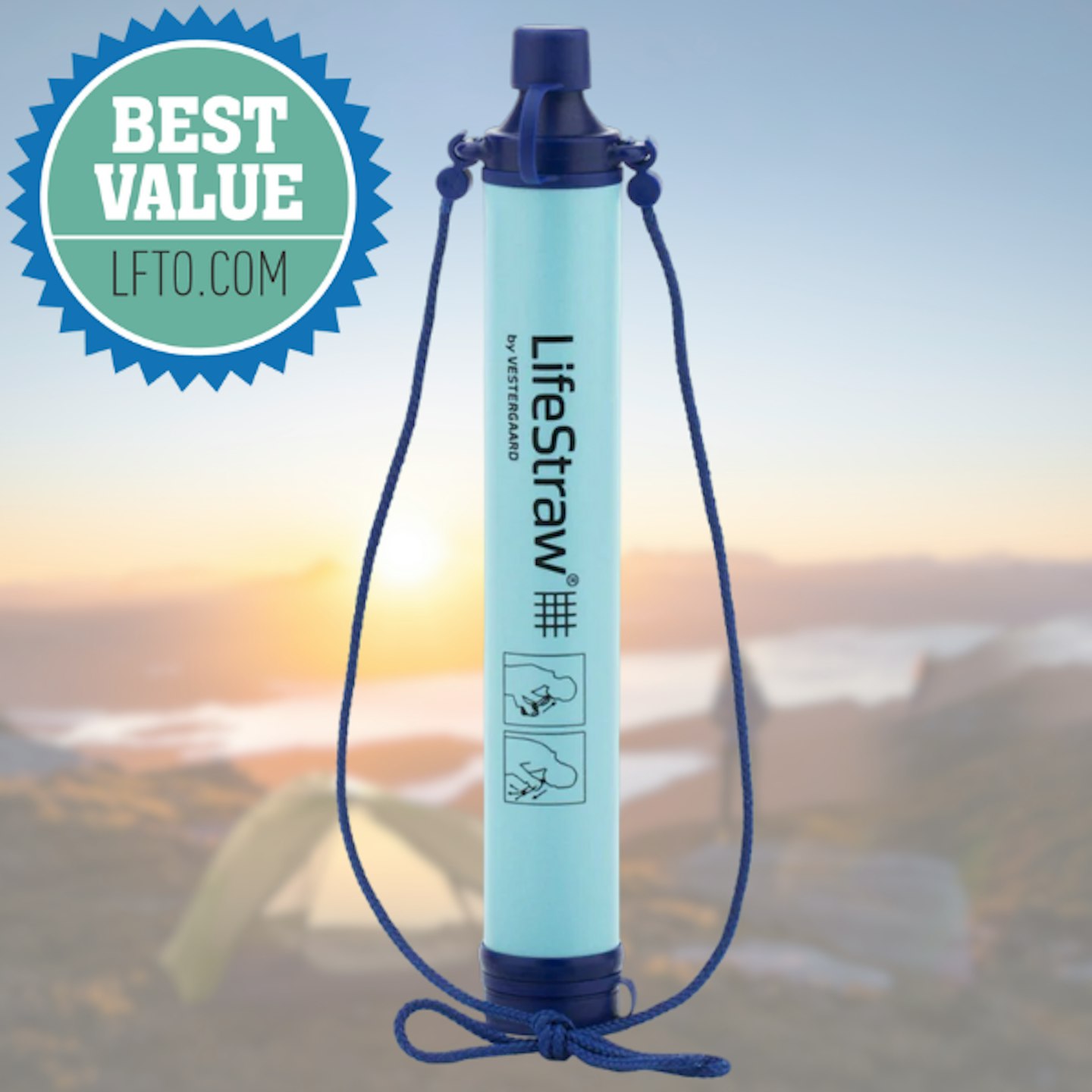 Best water purification tablets
Description
Unlike typical chlorine treatments, these chlorine dioxide tablets leave no noticeable aftertaste.
Pros
No bad tastes
Removes cysts, bacteria and viruses
Cons
Doesn't deal with particulates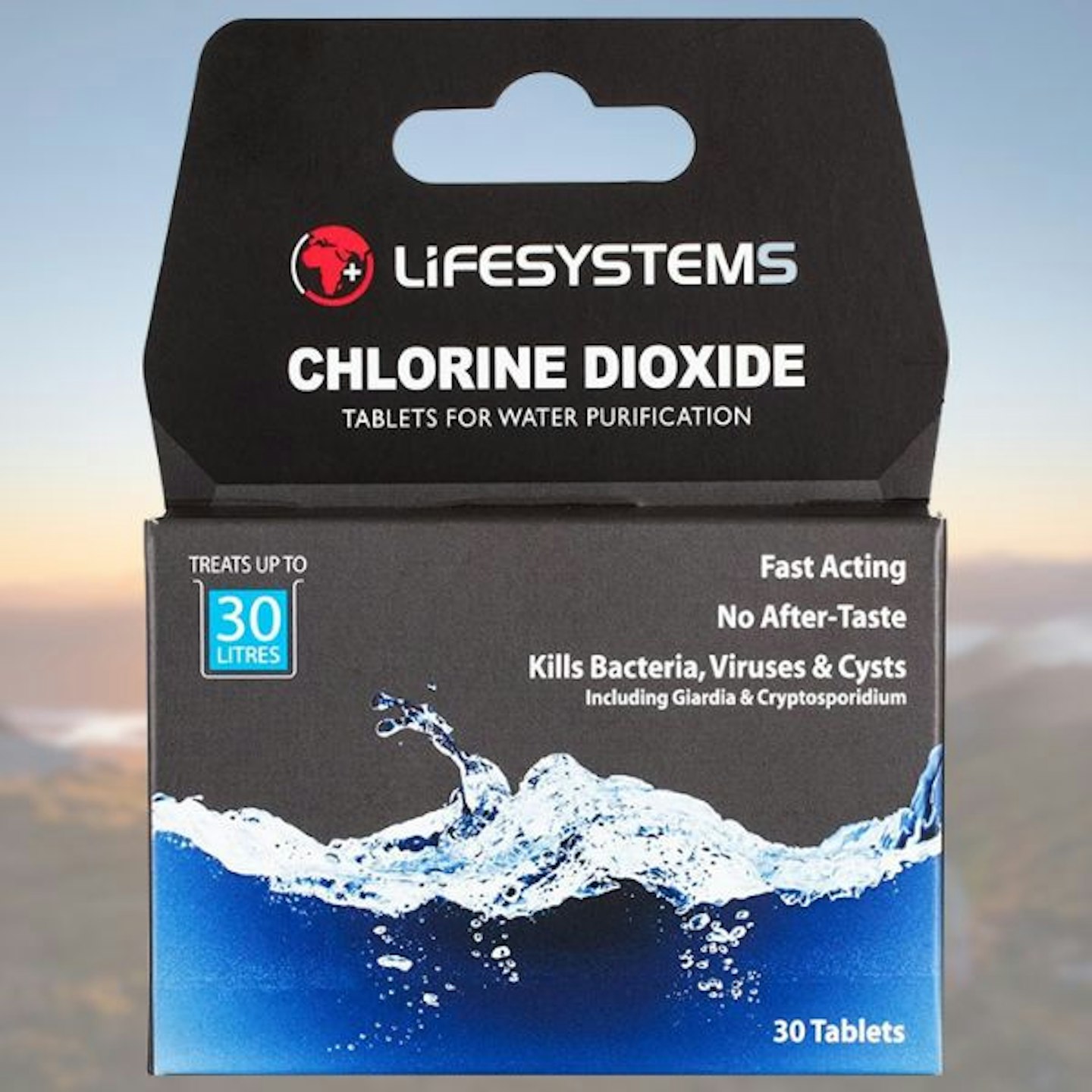 Best gravity water filtration system
Description
Holding 3 litres of water, the BeFree Gravity system is perfect for larger groups or base camps
Pros
Easy way to filter larger volumes of water
Lightweight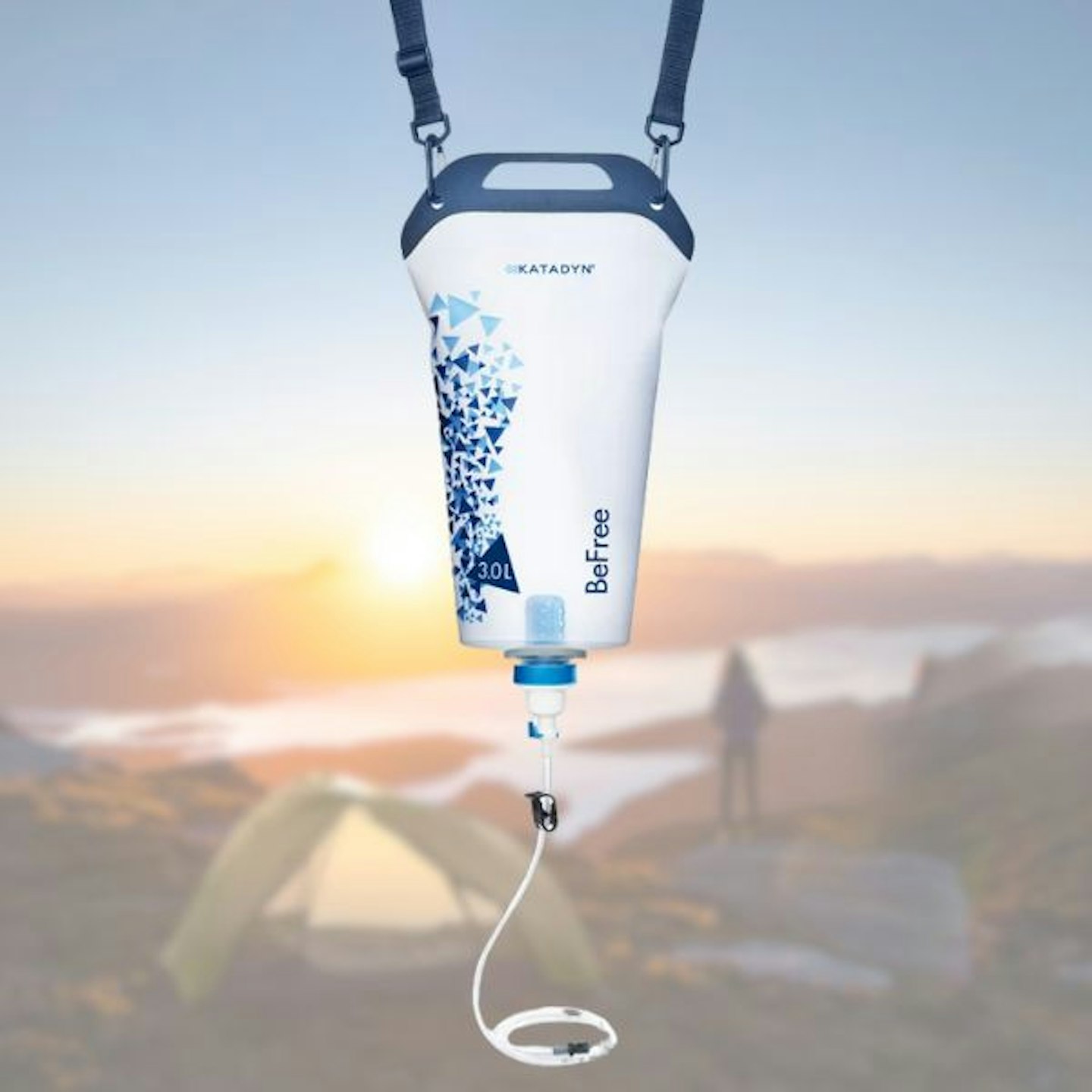 Best UV water purifier
Description
The Steripen utilises UV light to eliminate bacteria, protozoa and viruses. It doesn't remove
Pros
Removes cysts, bacteria, and viruses
Batteries included
Very compact and lightweight
Cons
Can't be used in non-clear water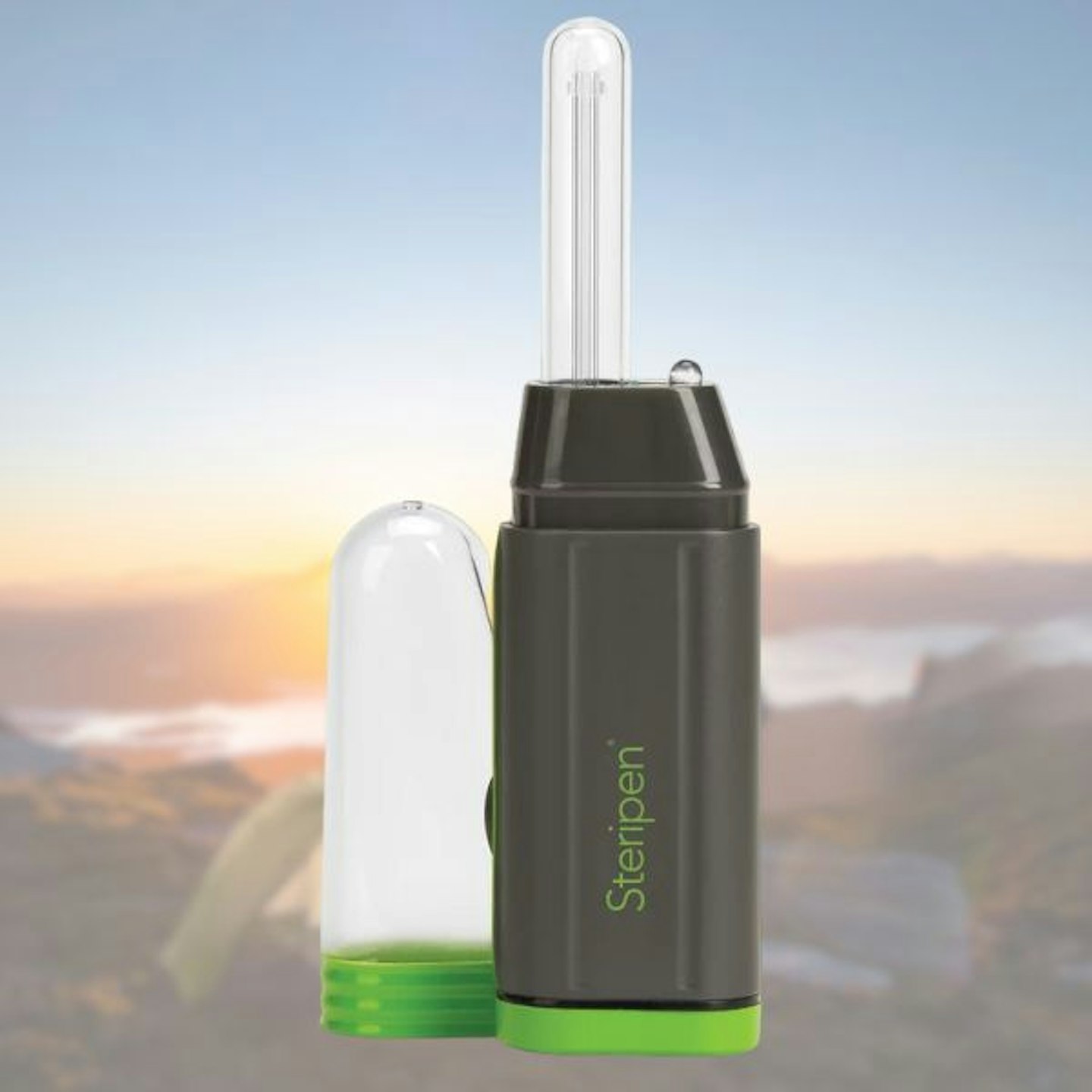 Best compact water filter
Description
One of our bugbears with hydration systems and water filters is a slow flow rate – it's
Pros
Fast flow rate
Very lightweight and compact
Adaptable
Cons
LifeStraw Personal Water Filter is considerable cheaper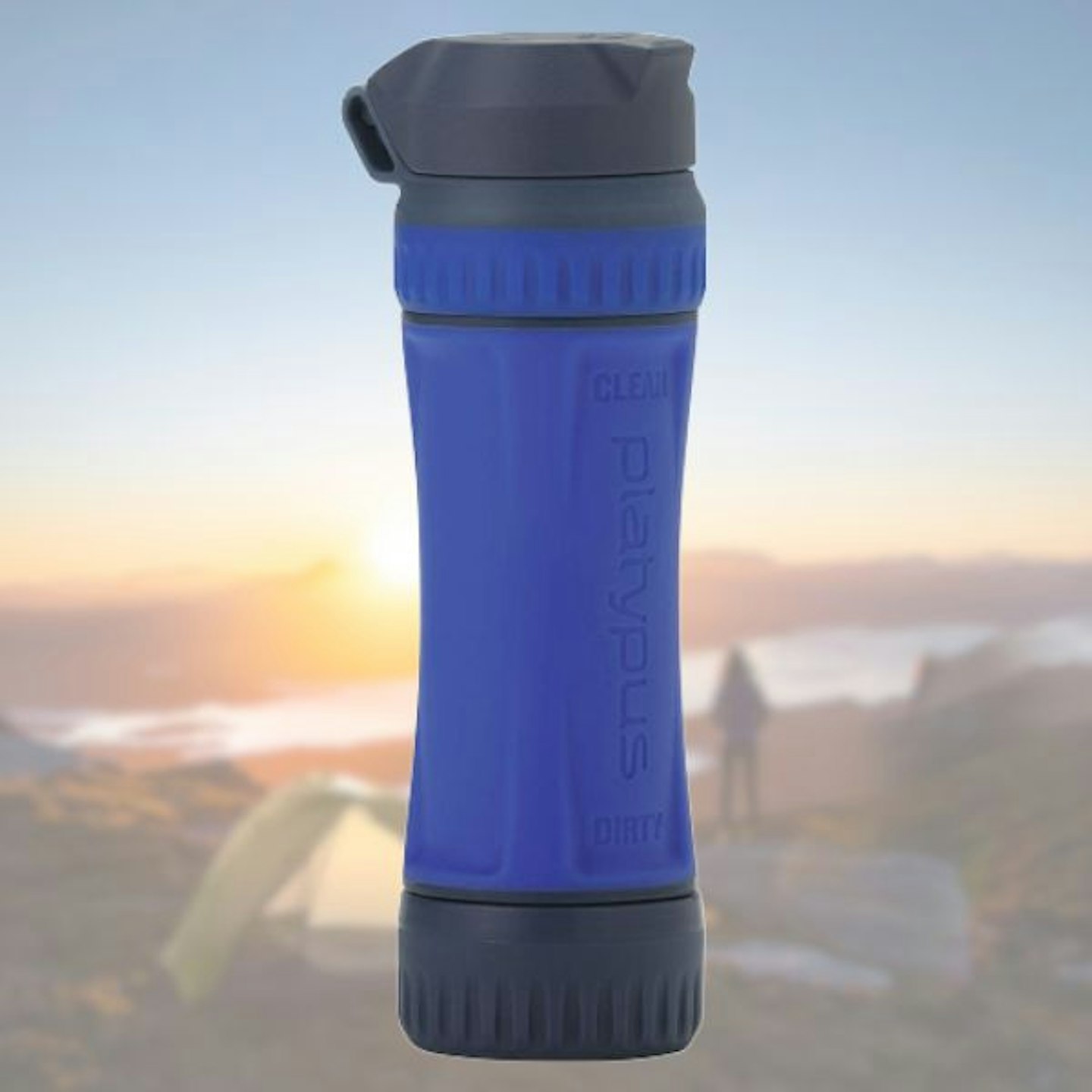 Best filter water bottle
Description
Lots of nasty things can lurk unseen in sketchy water sources: Hepatitis A, Norovirus, Giardiasis,
Pros
Super simple to use
Very effective filtering system
Cons
Not the lightest drink bottle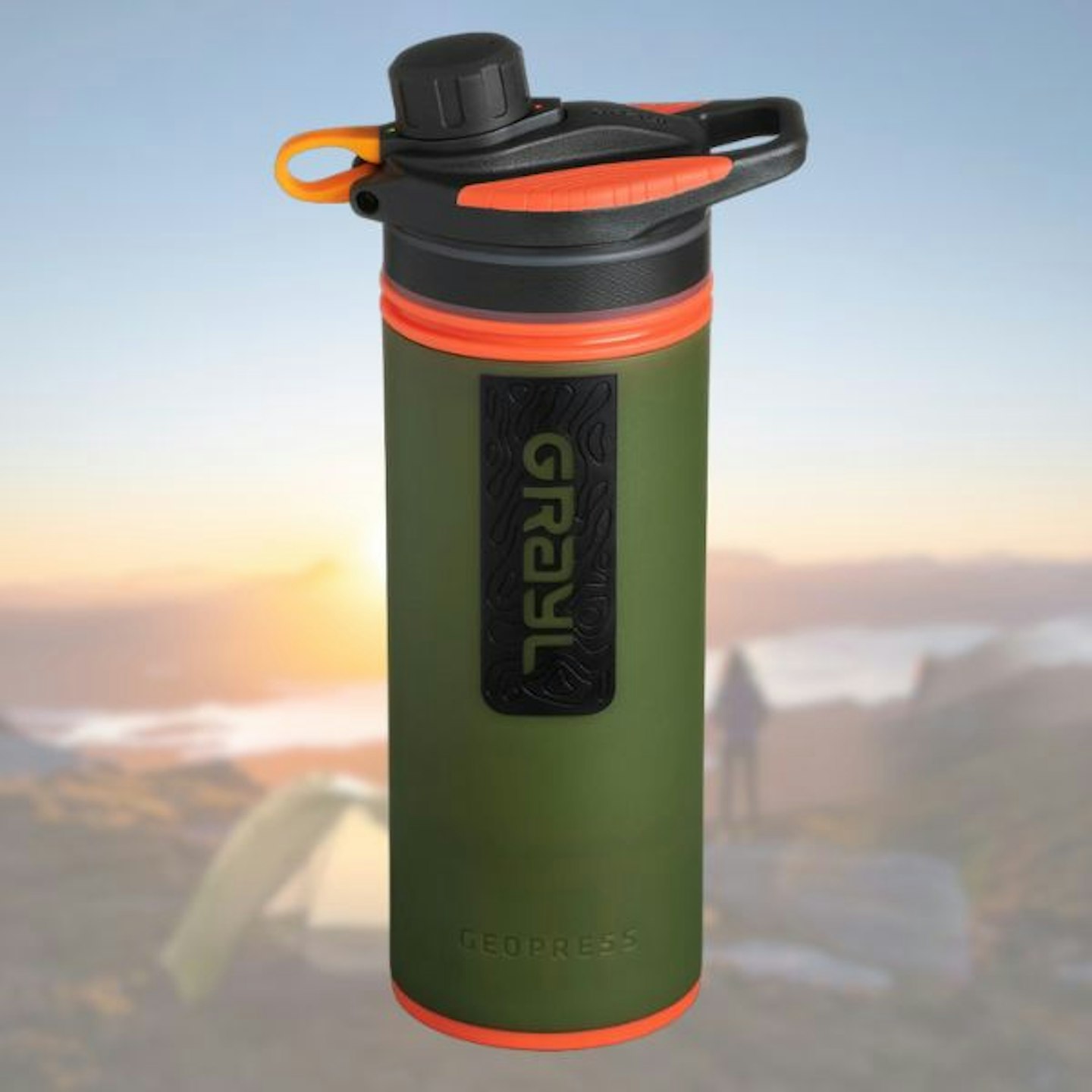 Best lightweight filter water bottle
Description
When weight and size need to be kept to a minimum, this LifeStraw bottle/flask/sack gives you a
Pros
Lighter and more compact than solid water bottles
Durable
Long-lasting filter
Cons
Grayl GeoPress has an even better filter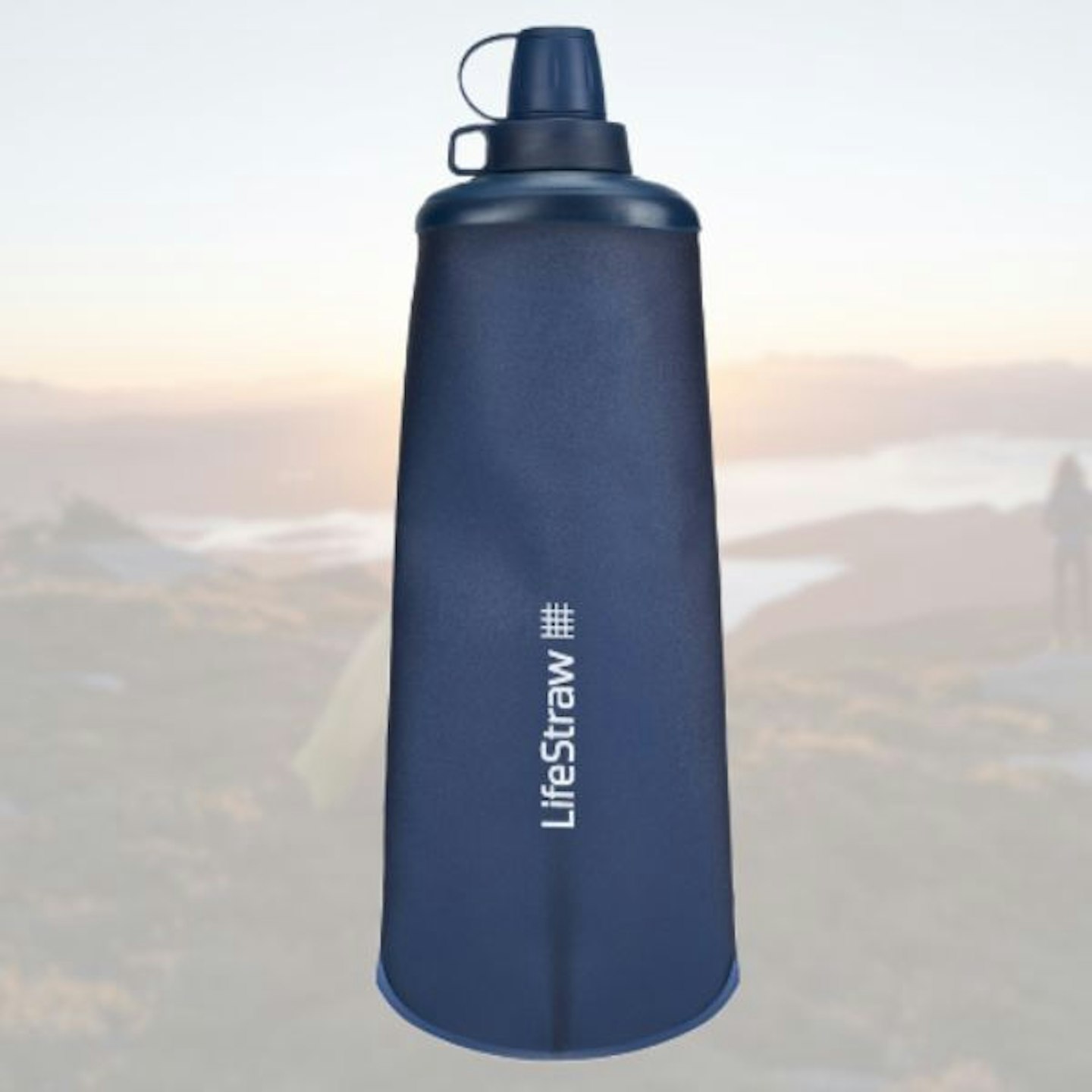 Recommended
Description
Whether being used to drink direct from the source, or to fill up a bottle or bladder, the
Pros
Small and lightweight
Simple and reliable design
Cons
Relatively slow flow rate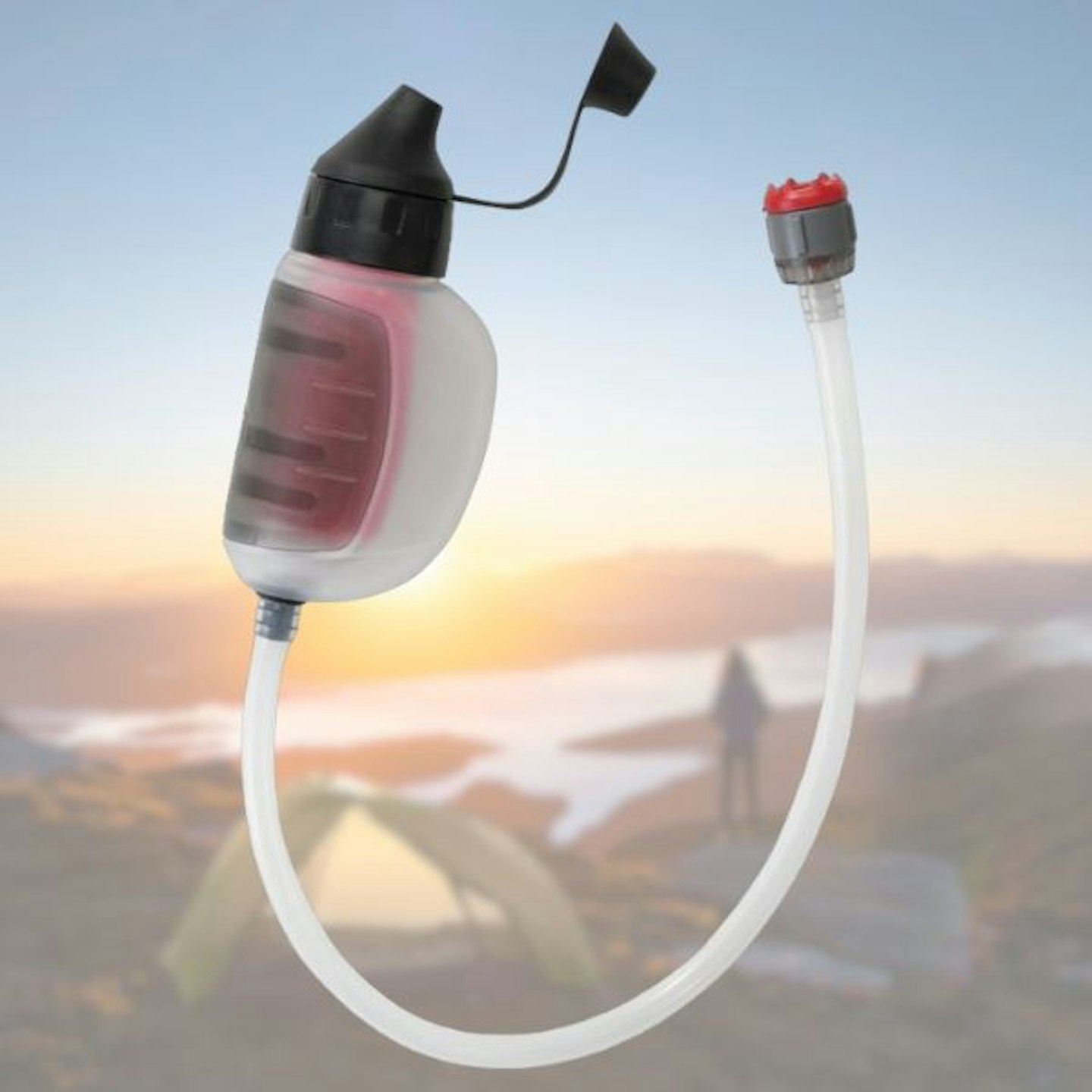 Water filter and purifier standards
Because the water filter and purifier market is unregulated, it's very easy for products to be all mouth and no substance.
However, some voluntary standards have been set by NSF. The ones to look for are NSF Protocol P231 and NSF Protocol 248. These standards test devices thoroughly for the removal of waterborne pathogens, which is what you want for wild water sources.
This sounds ideal, but there's a hiccup with NSF P231. Testing includes with tap water and water with increased levels of organic matter, dangerous microorganisms and turbidity (more murky) to simulate contaminated wild water. Products don't necessarily have to be subject to the wilderness water and therefore aren't subject to as thorough testing as other products might.
The best way to get a completely clear answer on how a filter or purifier has been tested, is to contact the manufacturer.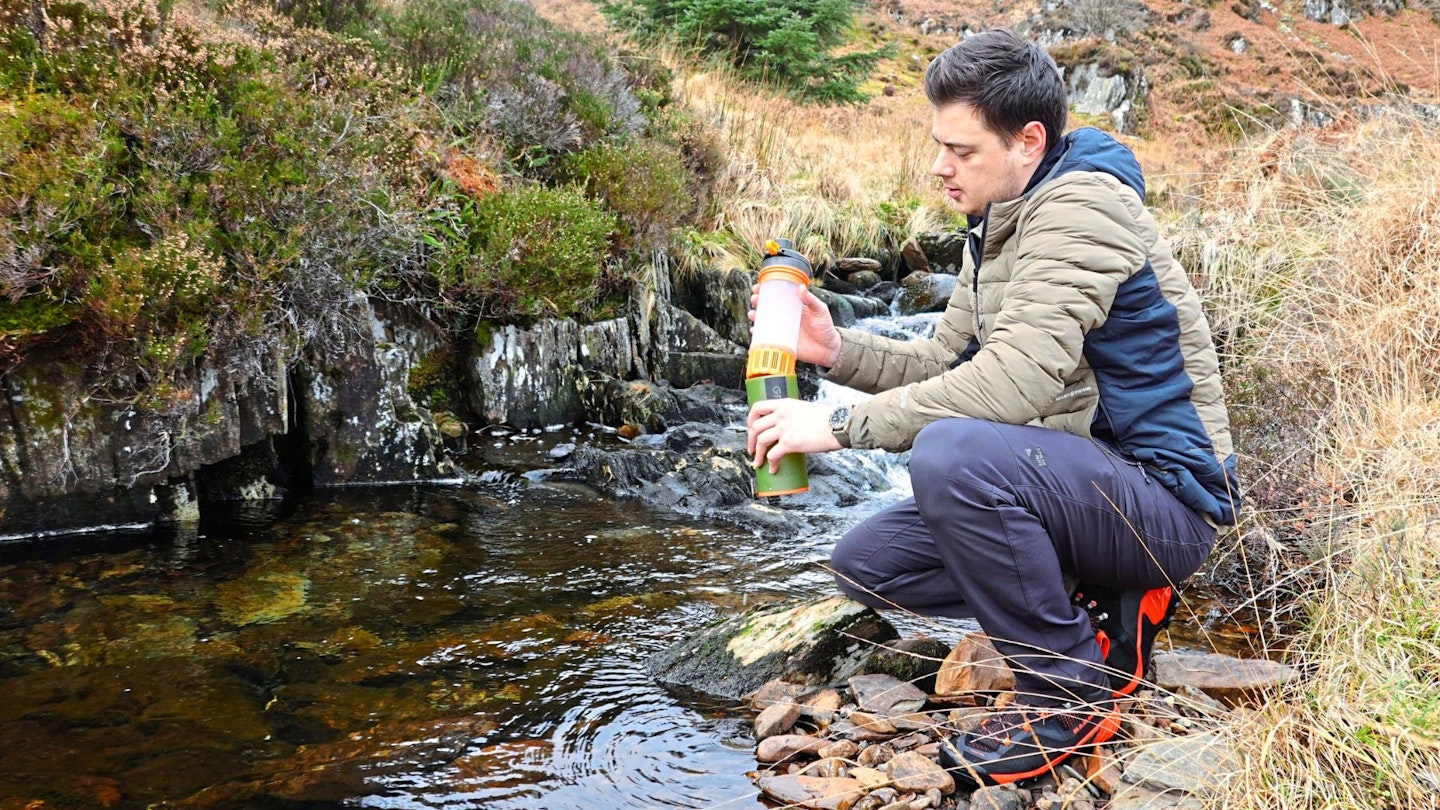 Contaminated water
The risk of contaminated water can occur anywhere, but increases in certain areas or scenarios. The three types of pathogenic microorganisms filters and purifiers help remove from water are:
- Protozoa: Single-cell organisms that form cysts, and are common in unfiltered water sources. 
- Bacteria: Single-cell organisms, but smaller than protozoa that thrive in warmer water. 
- Viruses: Parasites that are even smaller than bacteria that propagate in living cells.
The safest places to source wild water from are at higher elevations, above the vegetation line. Here, you are closer to the water source and the risk of contamination is lowest.
Below the vegetation line you encounter farmland, and more wildlife, which increases the level of water contamination (particulates, protozoa, and bacteria). Inside built-up habitation zones are where the risks of unsafe drinking water are highest, especially in developing countries.
What to look for in water filters and purifiers for hiking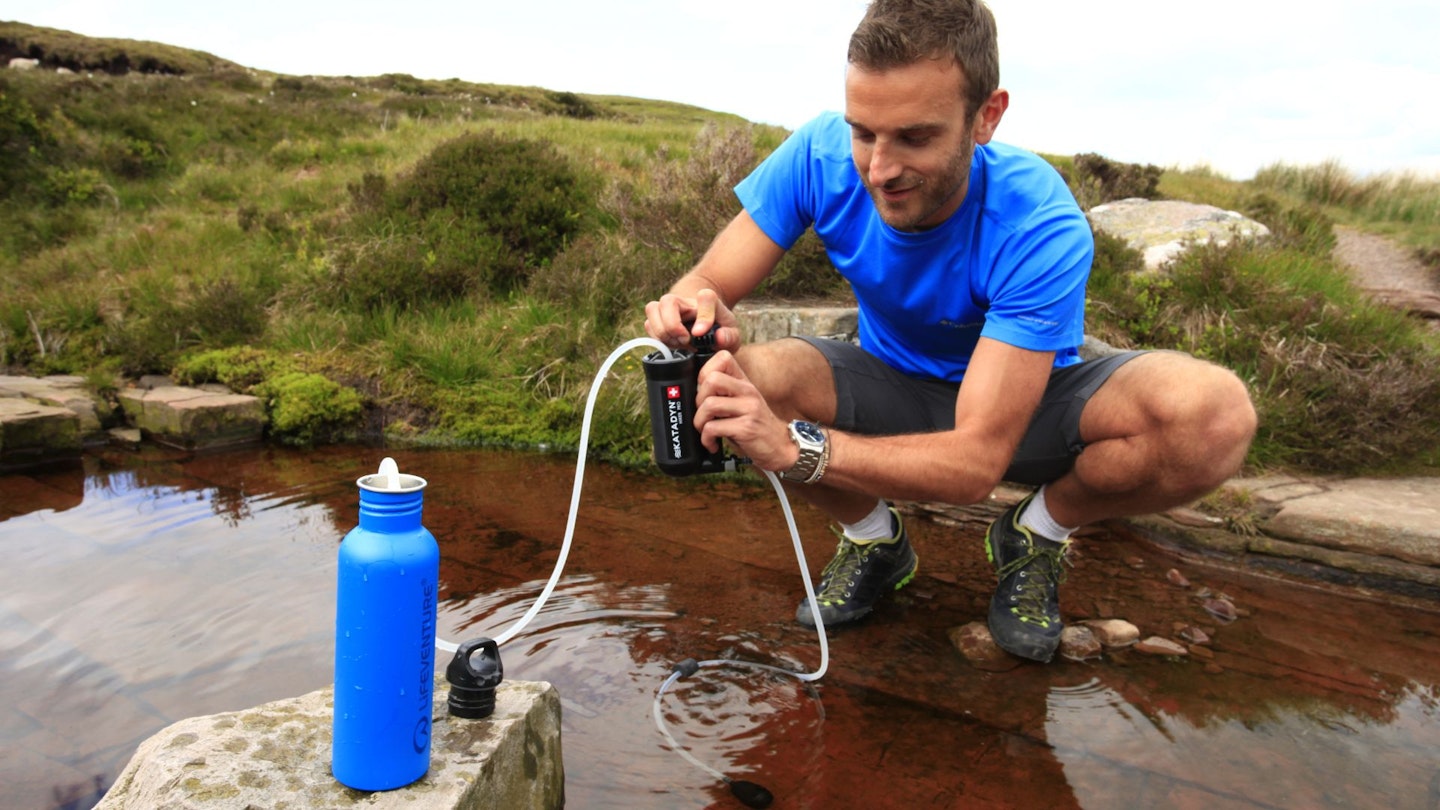 Filter vs purifier: Before making any decisions, this is the most important piece of information you need to know. A water filter will remove cysts and bacteria from water. A water purifier will remove viruses as well.
Sterilising and filtering: Some treatments will sterilise water but won't remove impurities. Tablets can remove bacteria, cysts, and viruses but not particulates, for example. Some filters will deal with bacteria and particulates but not viruses. But there are some purifiers that deal with bacteria, particulates, and viruses, and even other contaminants like heavy metals. Know what water dangers you're likely to face and choose the most appropriate treatment for those risks.
Weight and bulk: Most water purification options are relatively compact and lightweight, but some are more so than others. It all depends how much water you're likely to need to purify. A big, heavy filter that takes up as much space in your pack as a large bottle of water may be of limited value on a short day-hike.
Volume of water: Do you only need something that will purify a small amount of water at a time, allowing you to top up your bottle or bladder, or will you need to treat greater quantities of water for multiple drinkers? Some devices are designed specifically for higher volumes, while others are intended for individual use.
Taste: Some chemical treatments, such as chlorine tablets, can give the water an unpleasant taste, making it much less palatable, albeit safe to drink. Chlorine dioxide is much better.
Water storage: Do you need a device that cleans and stores water, or will you be carrying a separate water bottle or bladder into which clean water can be transferred?
Get half-price digital OS Maps. Trail and Country Walking magazine members get 50% off an annual subscription to OS Maps for 12 months. Find out more here.
Don't forget to subscribe to the Live For The Outdoors newsletter to get expert advice and outdoor inspiration delivered to your inbox!