A common question I was asked of sleeping bags in my retail days was 'Which sleeping bag can be used all year?' The answer is none. Heading out in high heat? Grab yourself a summer sleeping bag.
The closest you get is a three-season sleeping bag, suitable for use in all but high summer and winter. On either side of this, you get dedicated winter sleeping bags and summer sleeping bags (two-season sleeping bags).
Summer sleeping bags incorporate two types of sleeping bag: simpler options for family camping and super lightweight options for summer treks and bikepacking.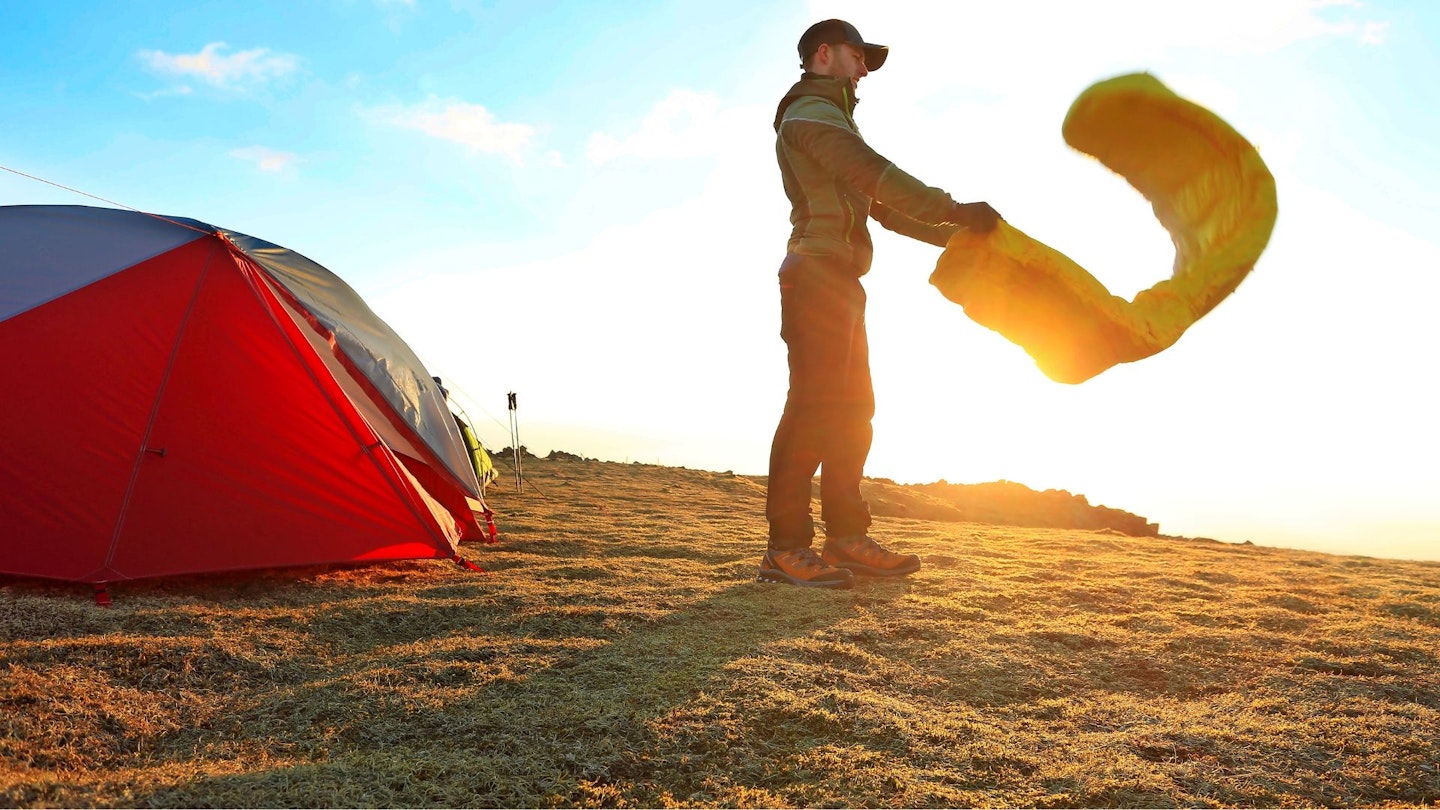 Our shortlist
Exped Ultra 0° – Best in Test
deuter Orbit 0° – Best Value
Sea To Summit Ascent AcI -4° – Best for mountain treks
Alpkit Pipedream 200 – Best lightweight summer sleeping bag
Jack Wolfskin Athmos Down +5 – Best for easy access
Marmot NanoWave 35° – Best affordable summer sleeping bag
Below, we go into detail of the best summer sleeping bags, explaining why they've made our shortlist. Beyond the reviews, you can also find some summer sleeping bag buying and care advice.
The best summer sleeping bags in detail
Best in Test
Description
This is a fantastic lightweight sleeping bag that is also quite deceptive. Deceptive because it
Pros
Sustainable
Lightweight and compact
Five sizes available
Impressive warmth-to-weight ratio
Zip coupling
Cons
Alpkit Pipedream 200 is even lighter and compact
Best Value
Description
When you see the word 'value' you also expect 'compromise' to accompany it. It's not really so in
Pros
Durable
Soft, snug material
Sustainable
Zip coupling
Best for mountain treks
Description
With a temperature range that ventures into the low negatives, this sub-1kg sleeping bag is
Pros
Bursting with features
Warmest sleeping bag on test
Can double as a quilt
Zip coupling
Cons
Overkill for irregular users
Best lightweight summer sleeping bag
Description
Alpkit's Pipedream 200 is a fairly basic but incredibly lightweight and compact two-season
Pros
Superb for lightweight trips and bikepacking
Sustainable
Good value for a down sleeping bag
Cons
Not ideal for those sensitive to cold
Best for easy access
Description
Jack Wolfskin's Athmos Down +5, with its unique zip design, is a very good mid-range option in
Pros
Sustainable
Water-resistant stuff sack
PrimaLoft insulation around the hood
Easy-access S zip
Cons
Exped Ultra 0° is lighter, warmer, and more compact
Best affordable summer sleeping bag
Description
This simple, affordable, and effective two-season sleeping bag ticks the important boxes for most
Pros
Compact for a synthetic sleeping bag
PFC-free
Much higher quality than super budget sleeping bags
Cons
You can go even cheaper if you really want to
What to look for in a summer sleeping bag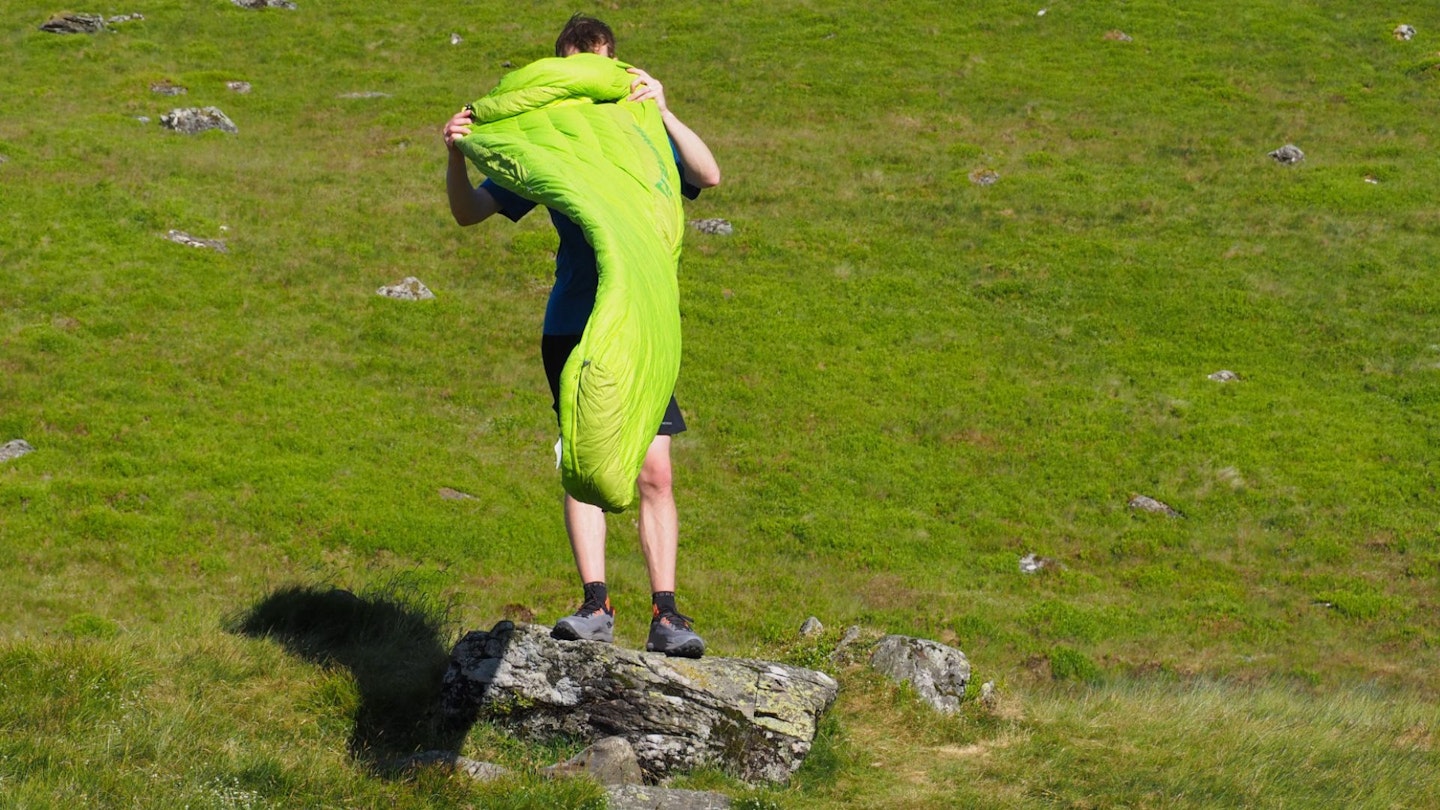 Insulation: Down or synthetic – down is lighter and warmer, synthetic is cheaper and more hydrophobic. High-performance and super lightweight sleeping bags generally use down insulation often treated with a hydrophobic finish. Family camping sleeping bags are usually synthetic-filled. But synthetic insulation is continually improving and some synthetic-insulated sleeping bags are suitable for hiking and trekking.
Shape: Sleeping bags are generally a rectangular or mummy shape, with some having an in between tapered cut. Mummy-shaped sleeping bags save weight and are the most efficient for insulating. But they can feel restrictive. Rectangular sleeping bags address the issue of claustrophobia but are more bulky and less efficient.
Size: Sleeping bags usually come in Long and Regular sizes. But some brands offer more choice, with women's specific and wider options.
Fabric: This will be nylon or polyester. Nylon is lighter and stronger and used on higher end sleeping bags. Polyester is cheaper but can be softer and feel more comfortable. Sleeping bag outer fabrics are sometimes finished with a water-repellent coating to help fight against damp.
Weight and packed size: The very lightest summer sleeping bags can pack down to very little indeed. These are ideal for those embarking on lightweight treks. For family camping trips, this isn't such a priority. But, if you're after a multi-purpose sleeping bag to bring on the trail, weight and size are high priority.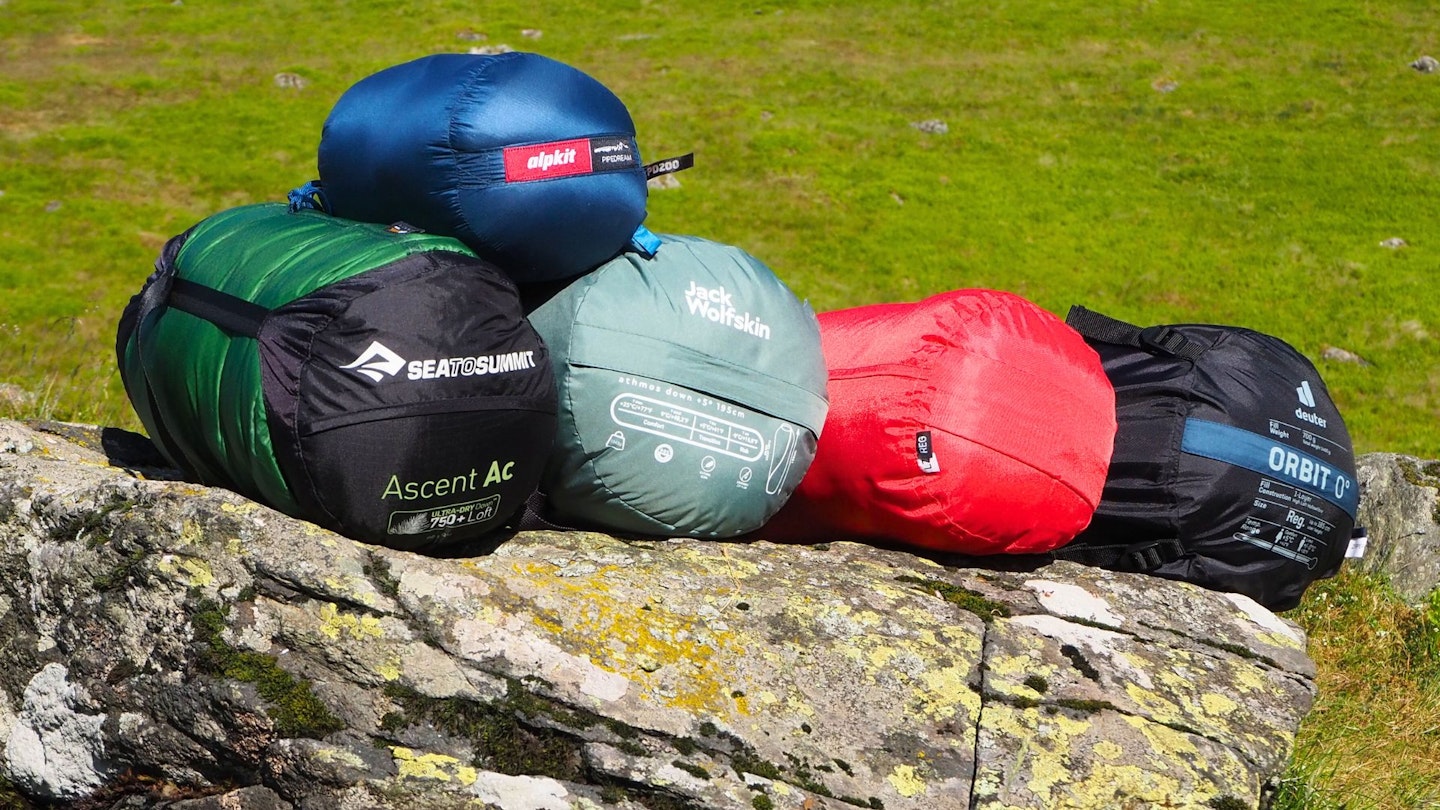 Temperature ratings: Comfort and Limit temperature ratings are a guide, indicating the suitable temperature range for women and men respectively. But it's more important to know yourself. If you feel the cold, get something warmer. It's a rule of thumb to opt for something a bit warmer than you need anyhow.
Zips: Zip length impacts access, weight, and insulating ability. Full-length zips make for easy access and good ventilation but add weight and compromise insulating efficiency a bit. Shorter zips save weight and improve insulating efficiency. Some sleeping bags also allow for zip coupling with other sleeping bags.
Hood: Adjustable hoods are good for versatility. They mean you can make the hood more close-fitting if there is a cold snap.
Sleeping bag care and maintenance
Down sleeping bags need to be stored in their bigger storage sacks when not in use to allow the down to loft. They also need to be cleaned with dedicated down wash, instead of regular detergent.
Synthetic sleeping bags don't need a separate storage bag but should also be cleaned with a dedicated outdoor gear cleaner in order to keep the fabrics breathable and maintain water repellency if it has it.
Best down wash
Description
Bluesign-approved, PFC-free, and water-based, this is a sustainable and effective wash for down
Pros
Sustainable
Effective
Concentrated formula
Get half-price digital OS Maps. Trail and Country Walking magazine members get 50% off an annual subscription to OS Maps for 12 months. Find out more here.
Don't forget to subscribe to the Live For The Outdoors newsletter to get expert advice and outdoor inspiration delivered to you inbox!