When someone mentions a 'hiking rucksack' the mind's eye often sees this great big backpacking pack half the size of the human carrying it. But in summer, if you pack light, you can use a smaller, mid-size overnight backpack for one or two nights away in the hills.
Doing this makes your hikes more comfortable and agile. With an overnight backpack of 35 to 50 litres, you feel more like an energetic adventurer and less like a beast of burden lugging a large backpacking pack.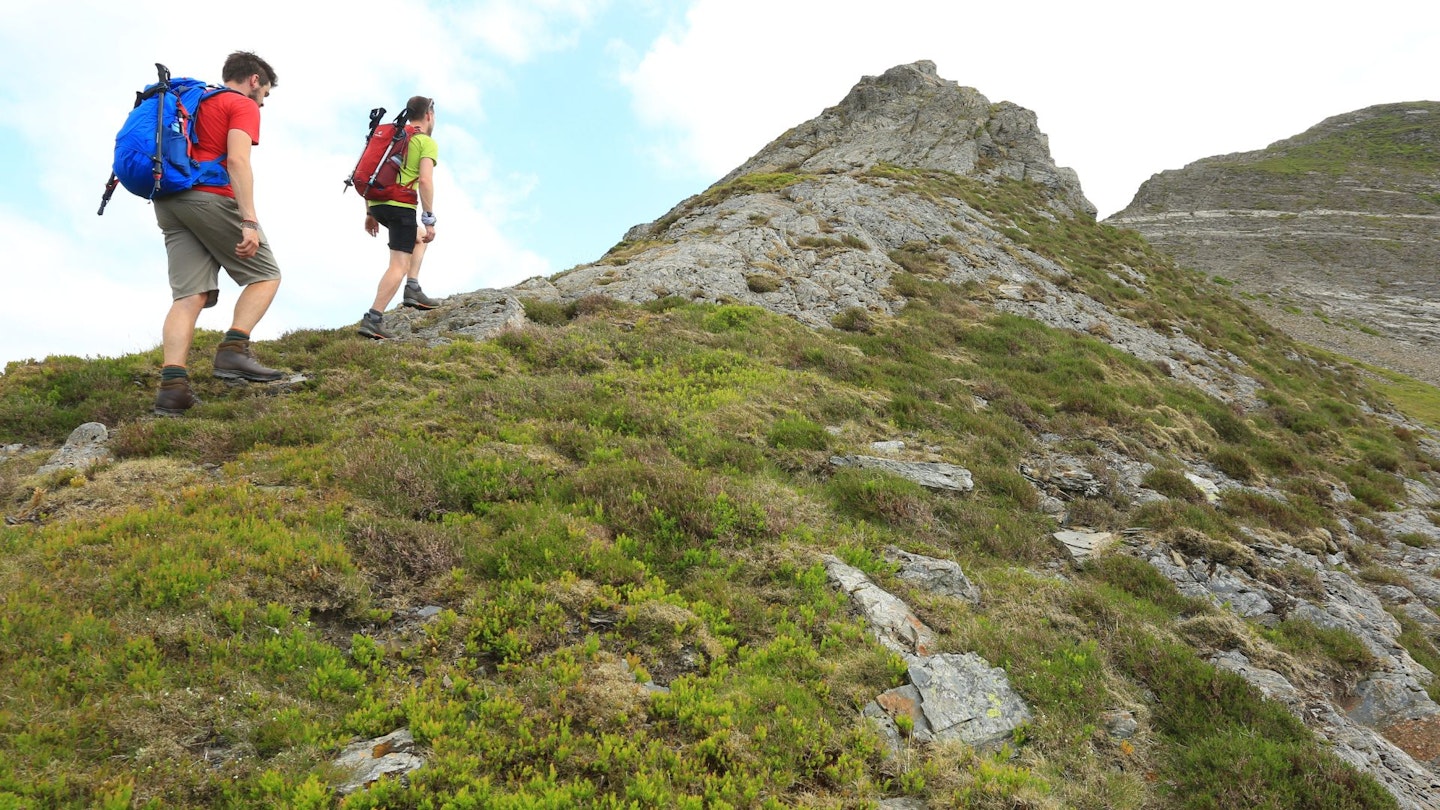 The mid-size hiking pack market is fierce and varied because it contains the most versatile packs. 35 to 50-litre hiking backpacks, depending on their design and features, can be used for overnight hiking trips, multi-day hut-to-hut trips, long mountain day treks, or as winter daypacks.
Our shortlist
Lowe Alpine Cholatse 42:47 - Best in Test
Mammut Lithium 50 - Best Value
deuter Futura Pro 36 - Best for breathability
Osprey Kyte 48 - Best for carrying heavy gear
Exped Lightning 45 - Best lightweight overnight backpack
ORTLIEB Atrack 45 - Best waterproof overnight backpack
Jack Wolfskin 3D Aerorise 40 - Best innovation
In this roundup, we've tested and recommended our favourite overnight backpacks for hiking. They all fit within the 35 to 50-litre volume size, and are each part of a wider range of packs. This means that there are larger and smaller versions of each, which may suit you better. You can also find useful buying advice below.
The best overnight backpacks in detail
Best in Test
Description
Just how much thought that's been thrown into the design of this pack is remarkable. And it's
Pros
Brilliant features
Very versatile
Durable
Comfortable
Cons
Maybe too many features for some (but not for us)
Best Value
Description
Like the Lowe Alpine Cholatse 42:47, this is a versatile pack which is suitable for wild camp
Pros
Versatile
Clever features
Sustainable
Cons
Only one hip belt pocket
One size only
Best for breathability
Description
Designed for longer treks and adventures, deuter's Futura Pro packs are armed with fantastically
Pros
Super breathable
Sustainable
Zipped base compartment
Cons
A close-to-body fit is better for technical terrain
Curved frame cuts into compartment space
Best for carrying heavy gear
Description
The Kyte (or men's Kestrel) packs are dependable and durable mainstays of the Osprey range. The
Pros
Tough
Great for heavy loads
Very stable and comfortable
Sustainable
Cons
Heavier than other packs here
Best internal storage and organisation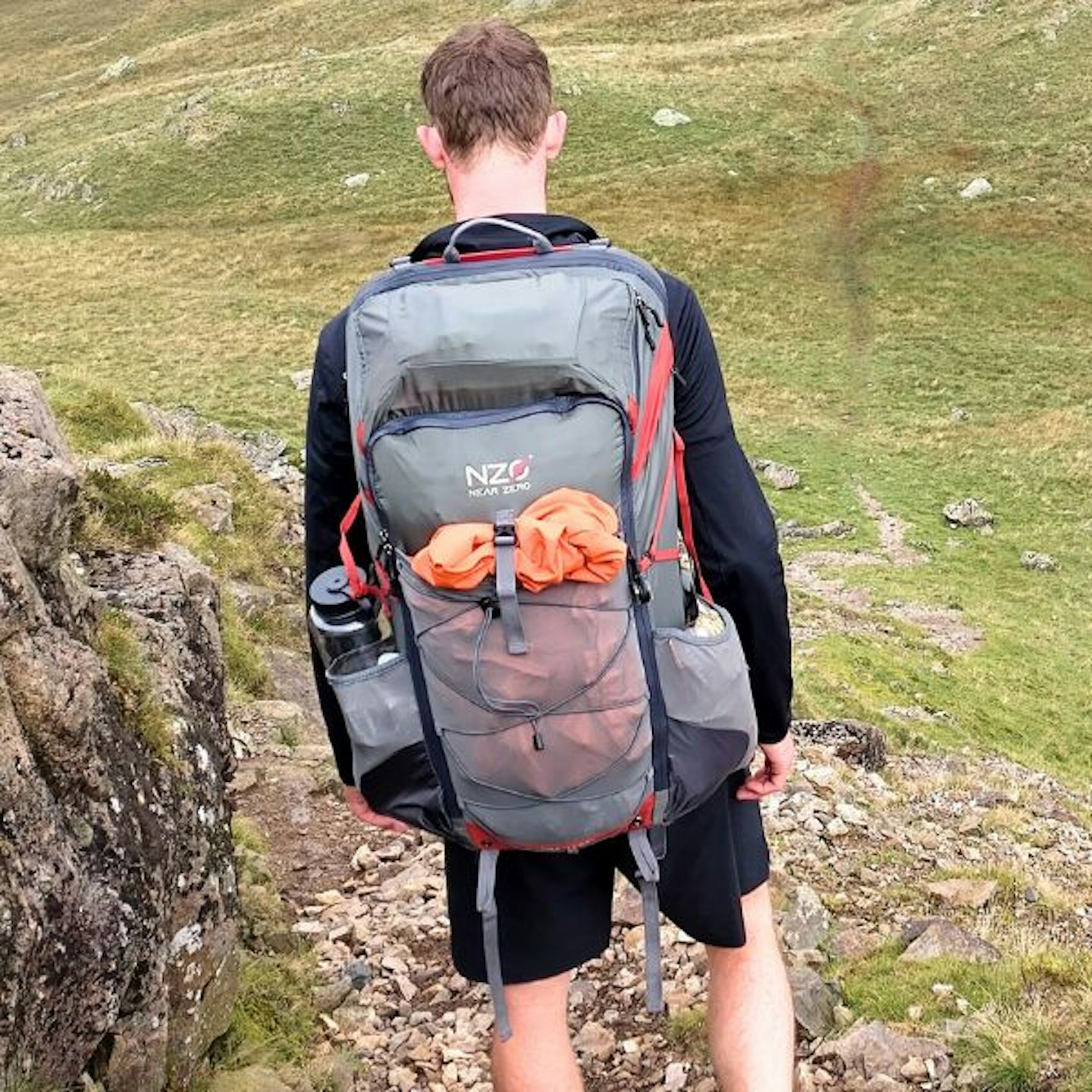 Live For The Outdoors
Description
Arizona-based brand Near Zero takes a unique approach to its overnight pack design. Instead of
Pros
Stable, secure fit
Fantastic internal organisation
Reasonably lightweight
Easy-access front zip
Good back panel breathability
Cons
Base material could be tougher
Hipbelt straps sometimes wiggle out of their storage sleeves
Best lightweight overnight backpack
Description
Fans of the minimalist style of hiking and trekking will love the aptly named Lighting 45. In
Pros
Lightweight
Copes with heavier loads better than other lightweight packs
Utilitarian spec level
Cons
Pretty basic carry system
Best waterproof overnight backpack
Description
Fully waterproof hiking backpacks are few and far between. And good ones are rarer still. German
Pros
Properly waterproof
Durable
Best innovation
Description
Jack Wolfskin has its Aero carrying systems for its packs and has added Aerorise to the lineup.
Pros
Very lightweight
Sustainable
Ideal for ultralightweight trips
Cons
Not suitable for heavy loads
Hardly the best value
Not the toughest pack
How to buy the best overnight backpack
Measure your back: There are different fit sizes and back lengths for backpacks to suit different body sizes. A lot of packs come with adjustable back lengths to home in on the ideal fit but begin by measuring your back length first.
Back systems: There are essentially three types of backpack back system. A padded foam design fits provides excellent cushioning, comfort, and stability. Channelled back systems use grooves to improve ventilation. Suspended mesh systems hold the pack away from your back for ultimate ventilation. It is largely a personal choice.
Compartments and storage: Big single compartment designs are great for simply piling in your gear and getting on the move. Multi-compartment designs are much better for organising your gear. And having multiple zips or entry points on the front or side of the pack helps with easy gear access.
Pockets and attachment points: Generous side/stash pockets, hip belt pockets, and gear attachment points are very useful for accessing items on the go and stowing gear on the outside of your pack.
Sustainability: As packs are made from synthetic materials, try and get one made from recycled material if you can. All the best backpack brands are using recycled material now so this shouldn't be an issue. Also keep an eye out for PFC-free products and DWRs. Bluesign is another useful certification to look for, as are fair labour certifications like Fair Wear Foundation membership.
Weatherproofing: The vast majority of hiking packs aren't waterproof. Many have some water repellency thanks to a Durable Water Repellent (DWR) coating. Packs often come supplied with a detachable rain cover but use dry bags as well to ensure gear stays totally dry.
Hiking backpack care and maintenance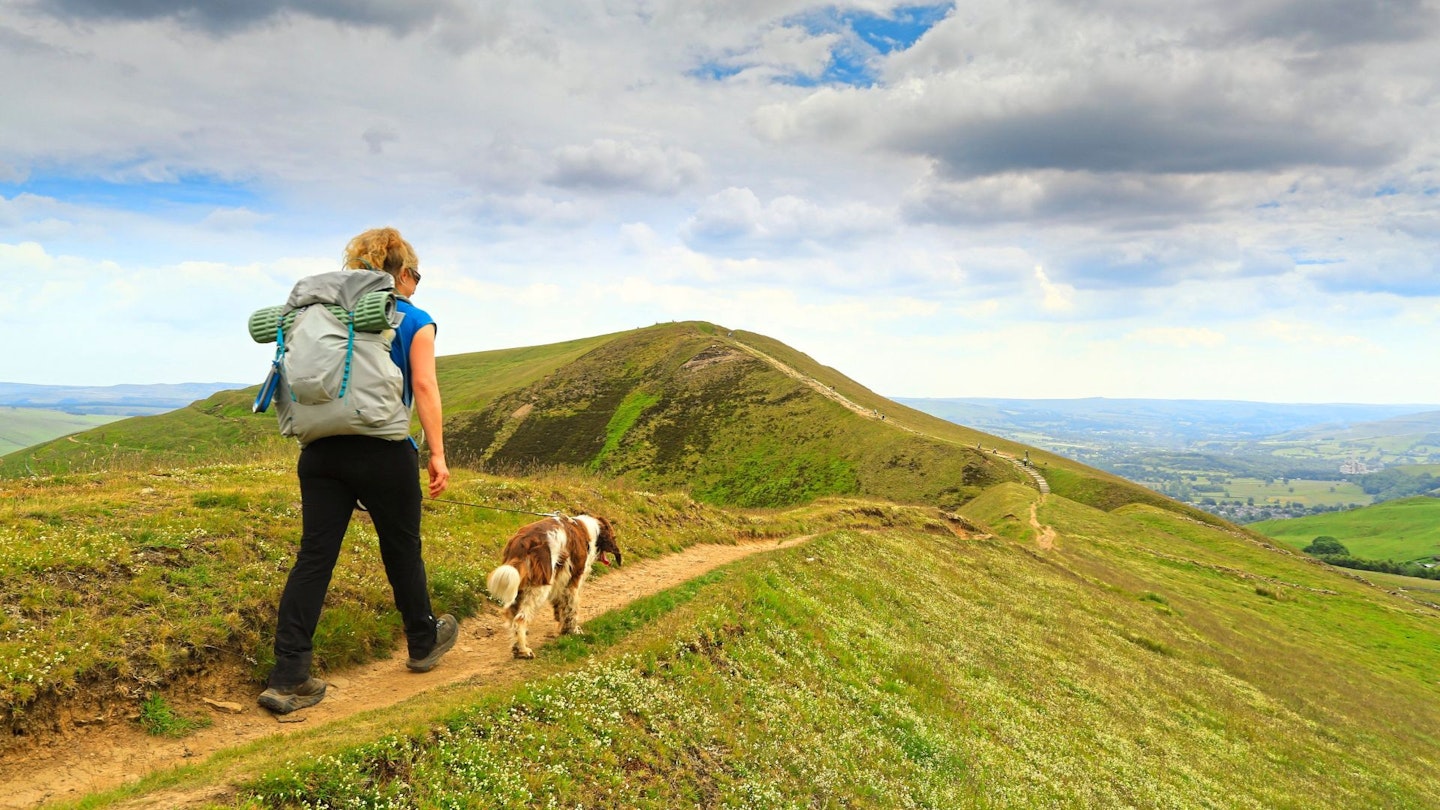 Hiking packs use tough and durable fabrics that are able to last a very long time. But to achieve that, they need to be cleaned occasionally. Neglect will lead to accelerated degradation.
Fortunately, cleaning your pack properly is easy. It needs doing every season or after heavy use and requires the right cleaning product.
Backpacks are also one of the most repairable pieces of outdoor equipment. So, if a zip is busted, a buckle broken, or a piece of fabric torn, make use of the repair services offered by retailers and brands to get your pack fixed. It's far more cost effective and eco-friendly than throwing away and buying new.
Best backpack care kit
Description
Grangers' effective and eco-friendly care kit for outdoor gear such as packs and tents. The
Pros
Water-based and PFC-free
Easy spray-on water repel
Good value
Cons
Reproofing spray needs applied quite regularly
Highly recommended
Description
Nikwax's gear care kit is just as good as the Grangers kit and also water-based and PFC-free.
Pros
Water-based and PFC-free
Dry bag included
Cons
Reproofing spray needs applied quite regularly
Get half-price digital OS Maps! Trail and Country Walking magazine members get 50% off an annual subscription to OS Maps for 12 months! Find out more here.
Don't forget to subscribe to the Live For The Outdoors newsletter to get expert advice and outdoor inspiration delivered to your inbox!