You may think that, like sleeping bags, sleeping mats are all pretty much the same, but you'd be wrong. We actually see a boatload of variation from one mat to another, which is why we send our lovely testers out for several nights' sleep. After the better part of a week in the wilderness, we've selected the five best sleeping mats.
When choosing a sleeping mat, you need to consider your body, your sleeping habits, and of course, your budget. Like every area of outdoor gear, the ceiling for both price and quality is staggeringly high. But the floor isn't half bad either – there are some very respectable mats with reasonable prices out there. You just need a group of dedicated campers to try them all out and let you know what's what.
The best sleeping mats at a glance:
Best 3-season sleeping mat: Exped Ultra 3R – View on alpinetrek.co.uk
Best self-inflating sleeping mat: Therm-a-Rest ProLite Plus – View on cotswoldoutdoor.com
Best winter sleeping mat: Robens Polarshield 80 – View on Robens.de
Best compact sleeping mat: Klymit Inertia Ozone – View on alpinetrek.co.uk
A good mat is more than a luxury like a camping chair. It's an essential component of a restful night's sleep. It immensely improves your comfort and insulates your sleeping body from the cold ground. Not to mention, aesthetically, a nice mat can really tie the whole room – or tent – together.
Before you start getting into portable coffee makers and foldable solar panels, invest in a sleeping mat and maybe a camping pillow too. Make sure you've got the right kit to rest and regain energy for the next day's hike.
The best sleeping mats in detail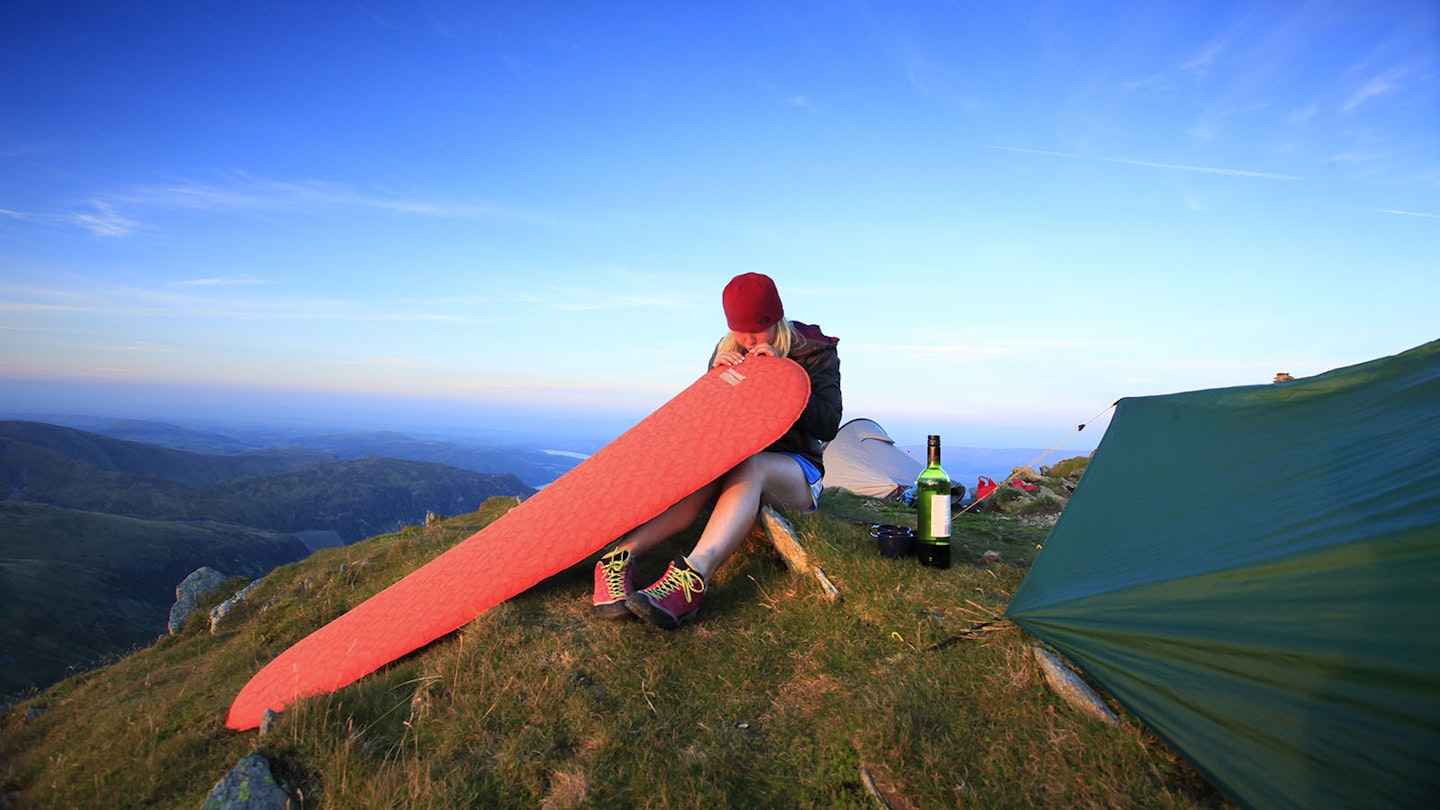 The best sleeping mats in detail
Best 3-season sleeping mat
Description
The lightweight and packable Exped Ultra 3-season inflatable mat has impressed us for its
Pros
Ultralight for long hikes
Sustainable construction
Pump bag included for easy inflation
Cons
Long-term durability may be an issue
Best self-inflating sleeping mat
Description
A great combination of weight, pack size and warmth, and at a good price. The Therm-a-Rest ProLite
Pros
Compressible foam allows easy packing
Efficient design gives good insulation for weight
Convenient self-inflating function
Cons
Tapered shape won't suit all campers
Can still require some manual inflation
Best winter sleeping mat
Description
Using new foam profiles and fabric bonding techniques, this chunky Polarshield self-inflating mat
Pros
Spacious and plush for increased comfort
Highly durable construction
Light for its size
Carry pack included
Cons
Takes up a lot of space
Not ideal for fast 'n' light hiking
Best compact sleeping mat
Description
Astoundingly lightweight and packable, albeit not the warmest, the Inertia Ozone relies on your
Pros
Ultralight with tiny pack size
Air pockets create loft for your sleeping bag
Compatible with Klymit USB Rechargeable Pump
Cons
Doesn't offer standalone insulation
best budget sleeping mat
Description
Light, tough and exceptionally budget-friendly, this Multimat Camper 8 mat is suited to warmer
Pros
Fantastic price
3-season rating
Constructed in the UK
Cons
Less insulation than inflatable mats
What to look for in a sleeping mat
Type: Mats fall into one of three categories:
Foam mats are lightweight, cheaper and weather-resistant but provide minimum cushioning and are bulky to carry.
Self-inflating (take this with a pinch of salt) mats pack down small but are not always the most supportive.
Inflatable mats are like compact air beds and tend to be more comfortable, but unless they have some kind of insulation inside, they can be cold.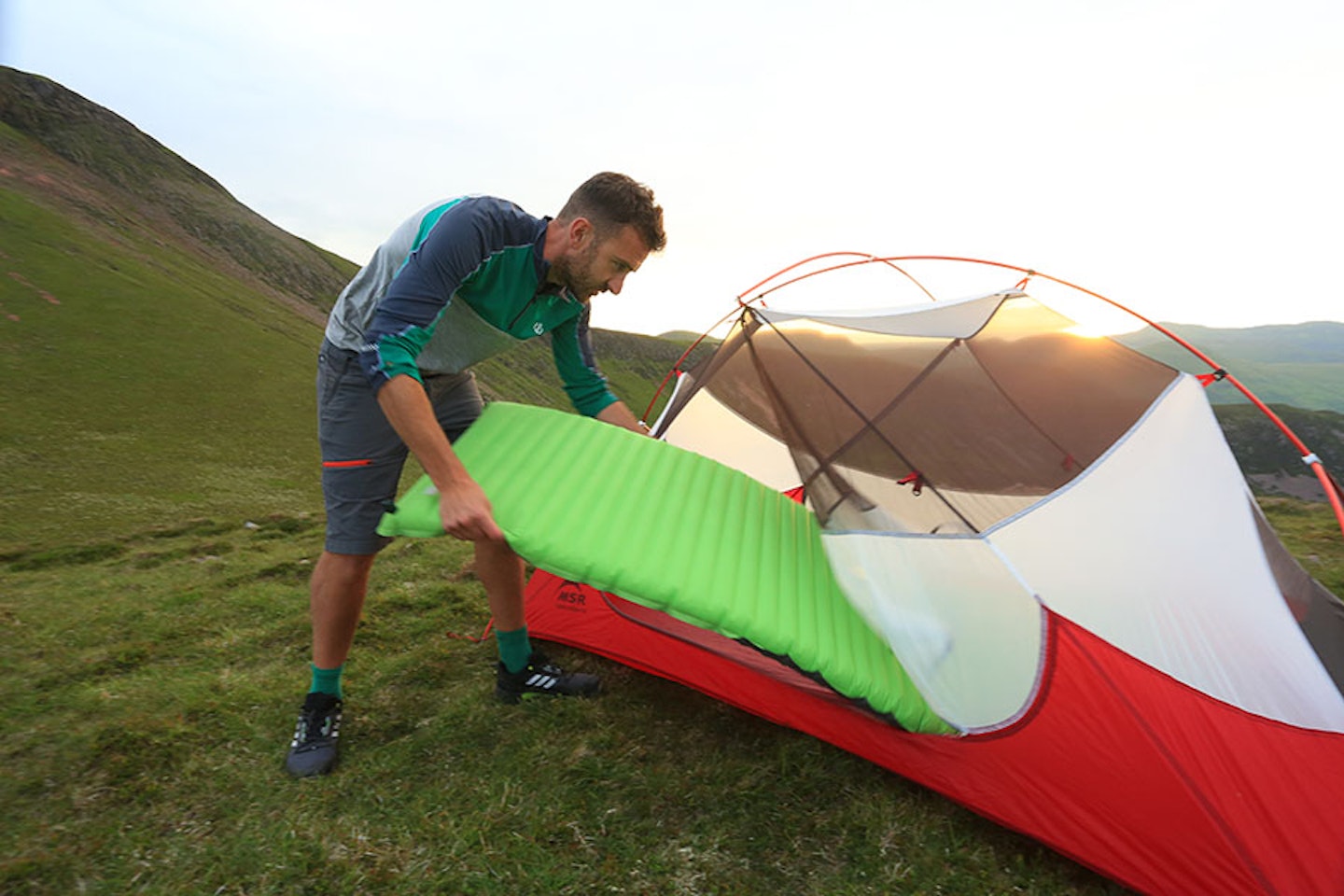 R-Value: R-value is a measure of thermal resistance; the higher the R-value, the warmer the mat. As of 2020, a new industry standard was adopted by most brands to standardise the measurement of R-value – the ASTM FF3340-18 R-value standard.
Weight: A sleeping mat will spend more time being carried in a pack than being slept on, so lighter is better, but toughness can diminish with weight, so there's a balance to be found.
Packed size: Mats with smaller packed sizes are easier to fit into a rucksack along with your other camping gear. Warmer mats tend to be bulkier, so really compact mats are best saved for summer.
Repairability: Self-inflating and inflatable mats become unusable if punctured, so usually come with some kind of repair kit. Foam mats are far more resilient and continue to offer insulation even when wet.
How we tested these sleeping mats
Our team is constantly hitting the hills, either for easy wild camping adventures or mad mountain bivvy expeditions. All of these outings demand the use of sleeping mats, so the ones we test always receive a huge dose of real-world use in order for us to reach our verdicts.
Ben Weeks is Trail Magazine's Gear Editor and has been with Trail and LFTO for over 10 years. Ben is a qualified Mountain Leader and Climbing Instructor.
Get half-price digital OS Maps. Trail and Country Walking magazine members get 50% off an annual subscription to OS Maps for 12 months. Find out more here.
Don't forget to subscribe to the Live For The Outdoors newsletter to get expert advice and outdoor inspiration delivered to your inbox!