Finding your ideal walking boot can be tough, so we've tested and reviewed the best options for use throughout most of the year – these are often referred to as '3-season walking boots'.
Promising all-day comfort and sure-footed traction in wet or dry weather, as well as support and stability on broken or uneven ground, 3-season walking boots offer both value and versatility across a range of different conditions and seasons.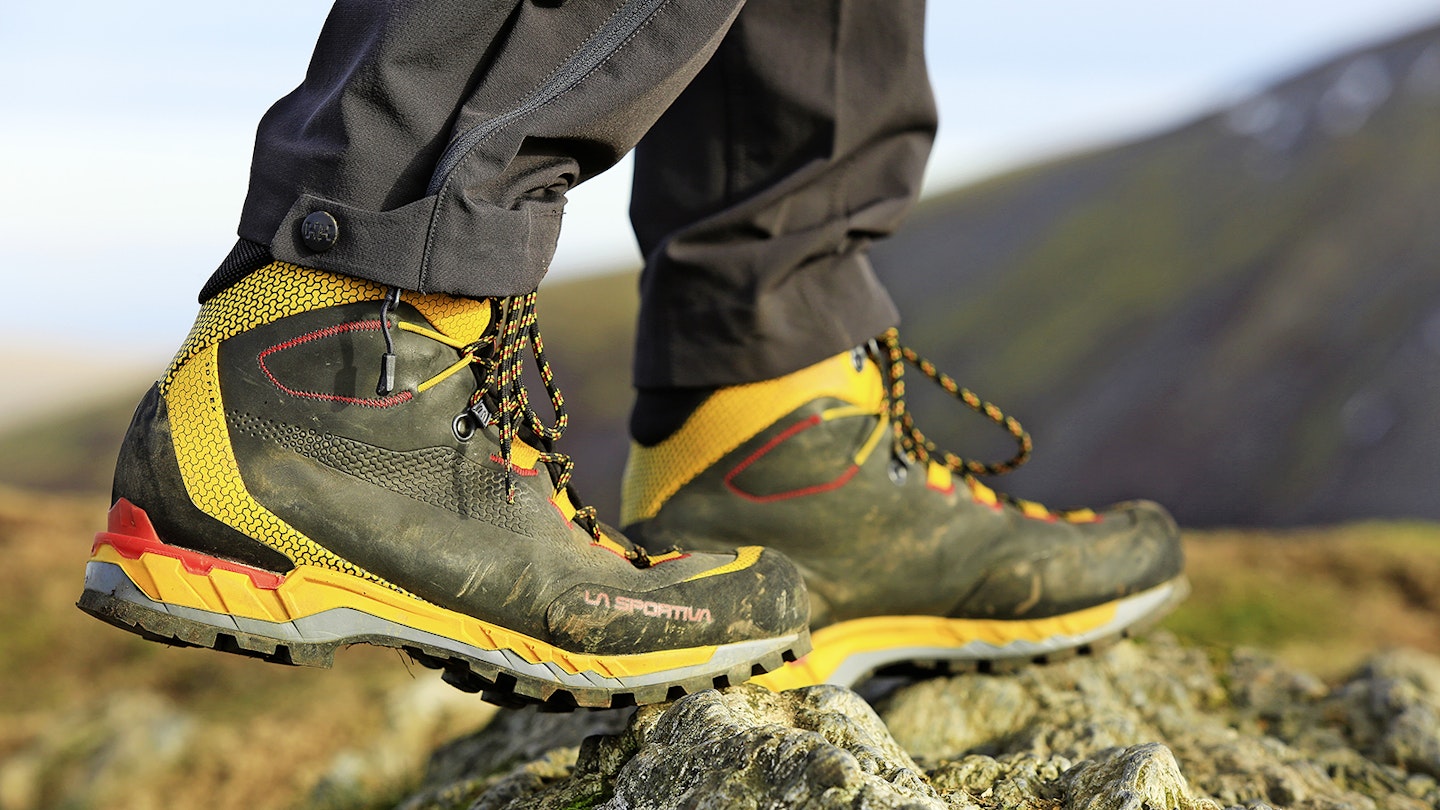 The best 3-season walking boots at a glance:
Best in Test: Scarpa Rush Trk Pro GTX – View Snow And Rock
Best Value: Vasque Breeze – View on Vasque
Best lightweight 3-season boot: Inov-8 Roclite Pro G 400 GTX V2 – View on Inov-8
Naturally, some hillwalkers prioritise certain boot attributes over others. Those who like to go 'fast and light' might consider low weight the most important quality. Others might want cushioning, stability, or long-term durability above all else. But really, the ideal 3-season walking boot should be a consummate all-rounder. That's why we've picked out those that strike the best balance overall.
The best 3-season hiking boots in detail:
Best in Test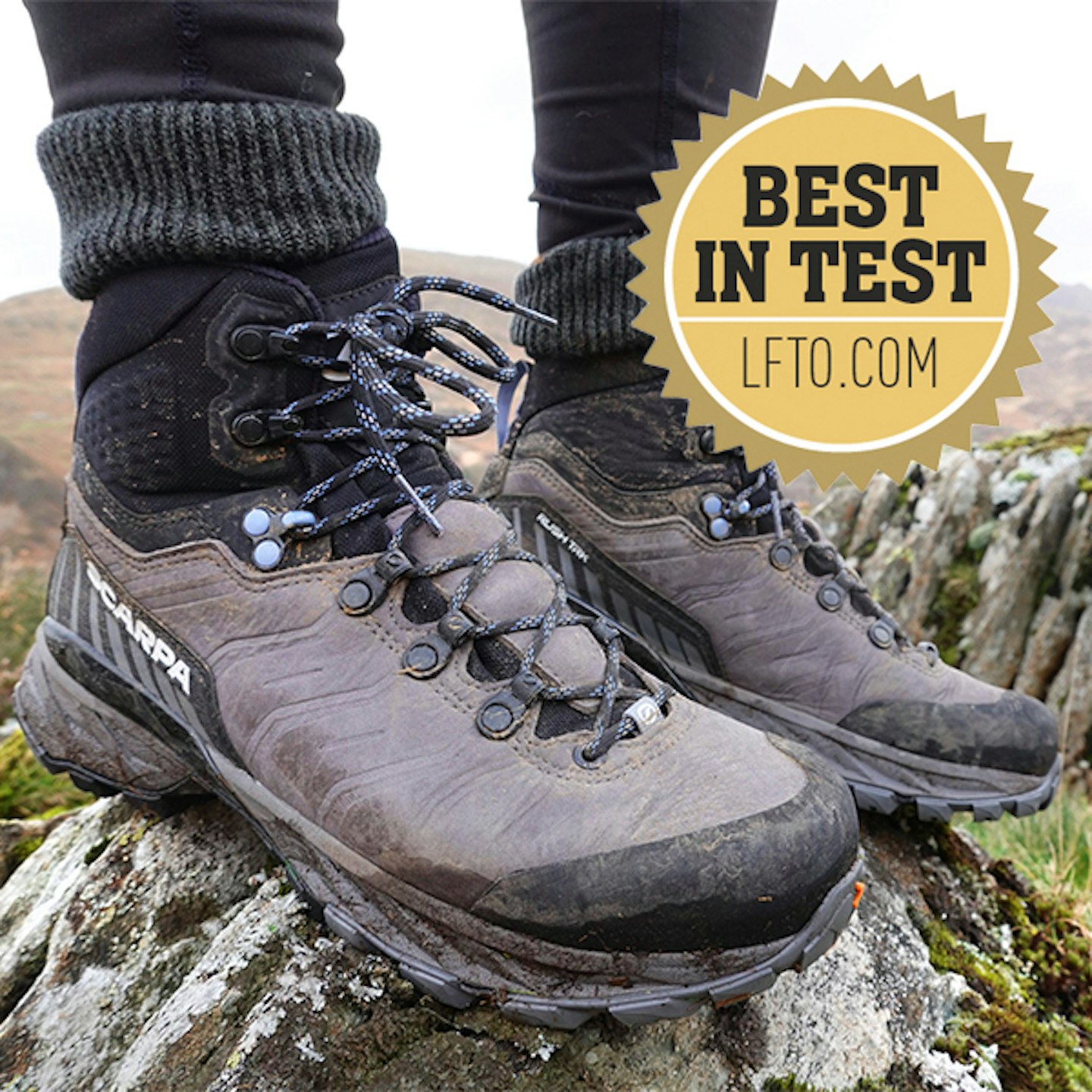 Live for the Outdoors
Description
Ellie loved the new women's Rush Trk Pro straight out of the box. Men's and women's versions are
Pros
Impressive performance for a relatively lightweight boot
Can be re-soled
Good cushioning
Excellent grip
Cons
Boot last won't suit everyone
Best Value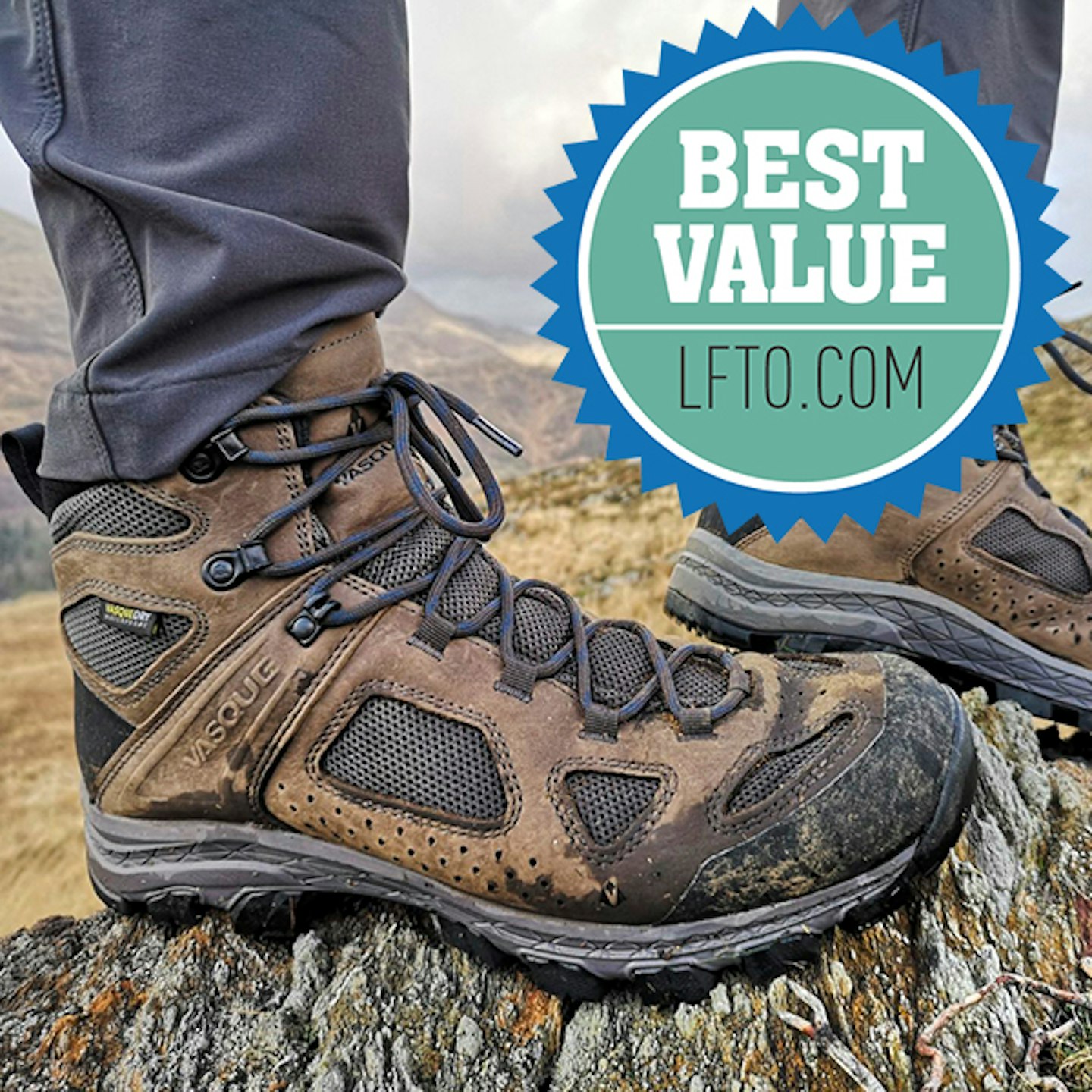 Live for the Outdoors
Description
The Vasque Breeze is a well-proven design that's been part of this US bootmaker's range for the
Pros
Good value
Uses recycled material
Comfortable
Versatile outsole
Cons
Midsole too flexy for technical terrain
Best lightweight 3-season boot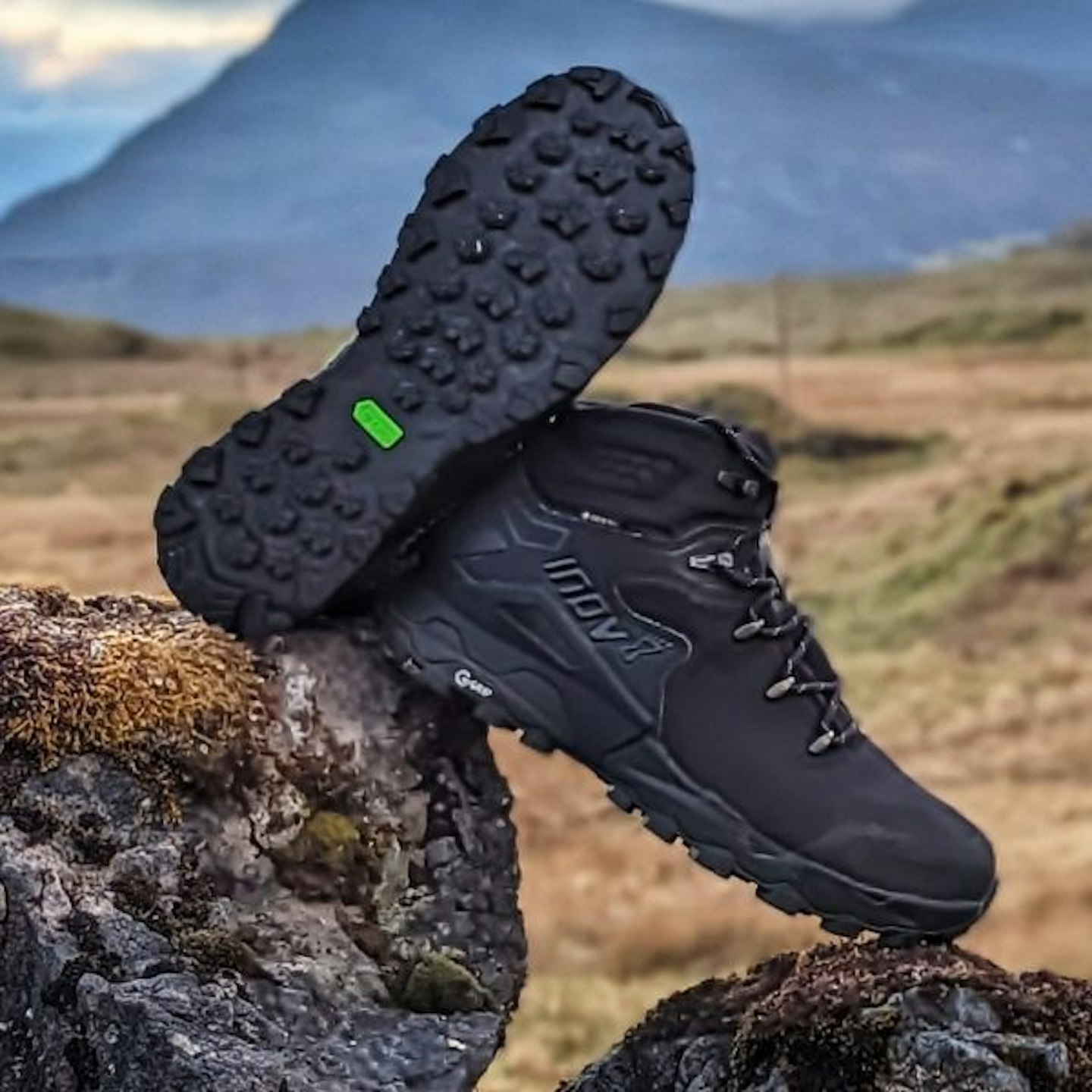 Live for the Outdoors
Description
Perhaps too similar to the original boot to be called 'new', but 'improved' they very much are,
Pros
Very durable for a lightweight boot
Ideal for fast-paced walking
Impressively versatile...
Cons
However, you might want something stiffer or sturdier for technical terrain
No wide fit
Best beginner walking boot
Description
Being one of the most durable picks on this list, Keen's Circadia Waterproof boot makes up for its
Pros
Protective
Durable
Accommodating fit
Sustainable
Cons
Wide fit not for everyone
Relatively heavy
Best 3-season mid boot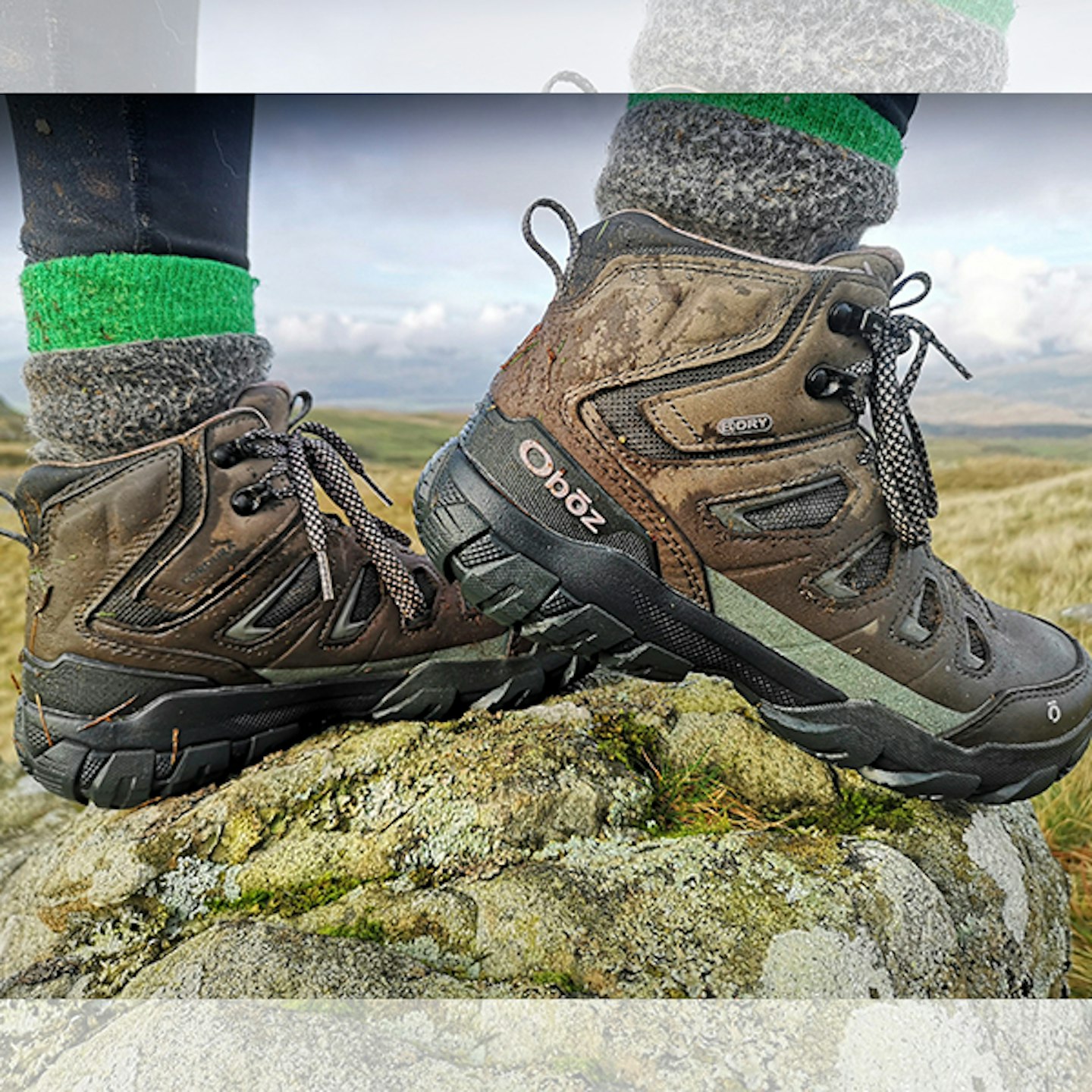 Live for the Outdoors
Description
Oboz is another US footwear brand, and the Sawtooth Mid is one of its most popular models. It's a
Pros
Excellent insole
Robust
Good midsole cushioning
Dependable lugs
Best 3-season boot for hillwalking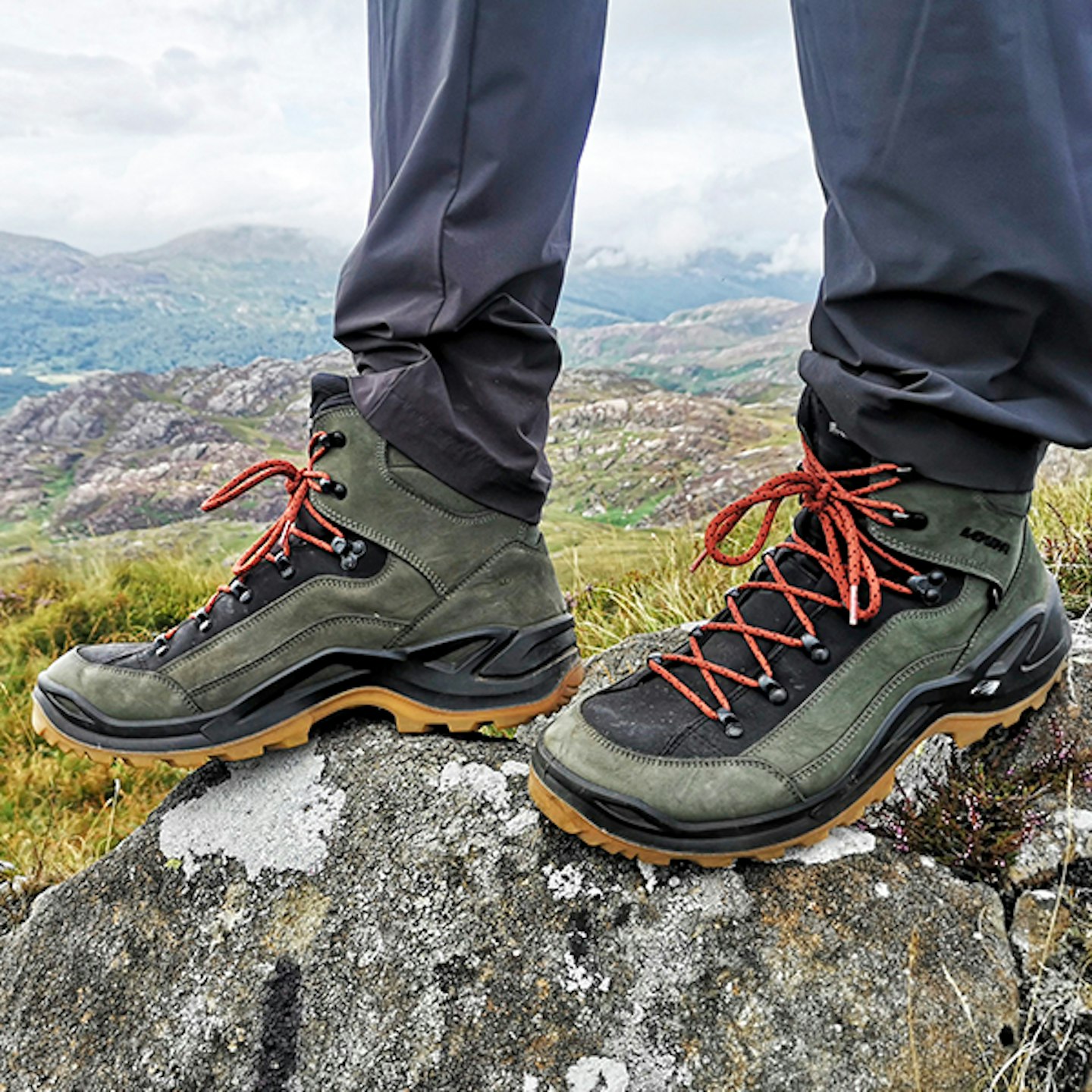 Live for the Outdoors
Description
This is a perennially popular model from the German bootmaker that has serious hiking heritage.
Pros
Very good outsole
Time tested design
3 widths available
Cons
Others have better midsole cushioning
Stitching around flex points a possible issue
Best 'classic' 3-season boot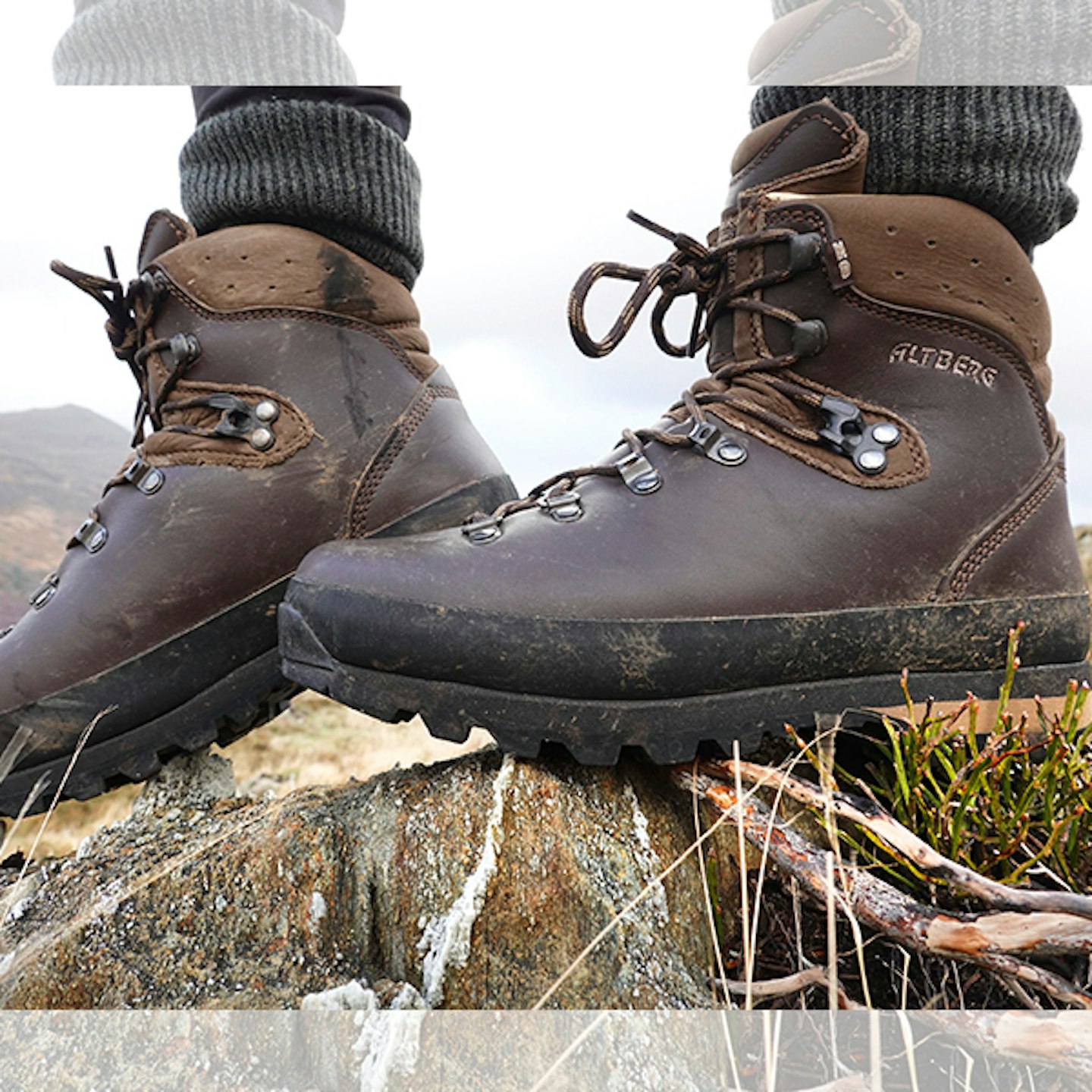 Live for the Outdoors
Description
A classic 3-season boot with sturdy uppers and a firm midsole, the Tethera seems custom-built for
Pros
Robust
Can be re-soled
Available in 5 widths
Fully gusseted tongue
Cons
Outsole not great on wet rock
Heaviest boots on test
Best 3-season boots for scrambling
Live for the Outdoors
Description
This is a more-than-capable hiking boot that is at its best when applied to steeper, more scrambly
Pros
Excels on the mountains
Still comfy on walk-ins
Durable construction yet not too heavy
Highly recommended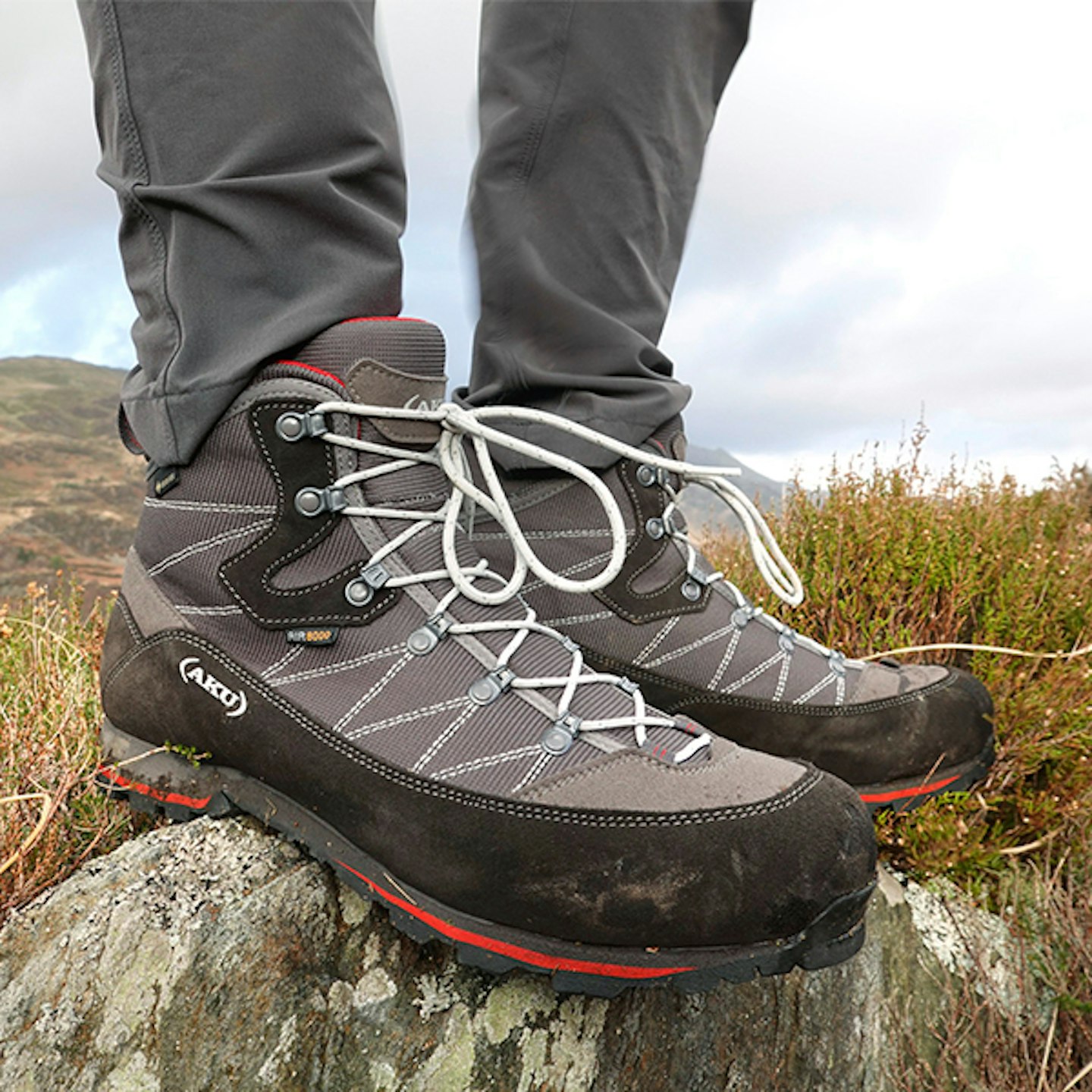 Live for the Outdoors
Description
This is a well-made hillwalking boot that is better equipped to tackle tougher and more technical
Pros
Stiffer midsole great for mountains
Still relatively lightweight
Versatile lug pattern
Good breathability
Cons
No rand or toe bumper
Not much midsole cushioning
How to buy the best 3-season walking boots:
Fit: Everyone's feet are shaped differently. Your best bet is to try for size in a shop. Aim for a secure, comfy fit at the heel and space in the toe box for your toes to splay.
Upper: Traditional leather uppers have minimal stitching and are renowned for being long-lasting and bombproof. Synthetic uppers have no break-in time, are lighter with enhanced flex and breathability, and can be vegan-friendly.
Waterproofing: A waterproof-breathable membrane liner will help keep your feet dry. This is often Gore-Tex or a brand's proprietary technology.
Tongue: A padded tongue provides improved comfort. And a gusseted tongue fully attached to the uppers offers better protection from water and debris.
Lacing: A good lacing system runs smoothly and enables precise, bespoke adjustment to your foot shape.
Ankle cuff: A higher cuff helps fend off water and debris from entering the boot and provides ankle support. But it may feel heavy and restrictive. Lower cuffs make boots lighter with a more flexible feel.
Toe bumper and rand: A strong toe bumper will protect your toes from rocky ground, while a rand offers additional protection and durability.
Heel counter: This stiffened cup at the heel helps lock the foot in place and offers additional stability and support.
Insole: Bootmakers usually skimp on insoles. Getting a specialist insole is a great way to enhance comfort and stability.
Midsole: The midsole provides cushioning and stability. Boots can vary a lot when it comes to these two aspects. Winter boots are stiffer for climbing. Lighter boots are more cushioned and have more flex for speed.
Outsole: The outsole provides traction via a tread pattern of rubber cleats and lugs. Deep and widely spaced lugs provide won't get clogged with mud. A deep heel breast aids braking power in descents.
Hiking boot care
If you expect your 3-season walking boots to take care of you, you have to take care of them in return. This is vital for boot performance and longevity. Some of our favourite gear care products come from Granger's. Its products are both effective and Bluesign-approved.
For cleaning any fabric, including leather and suede, use Granger's Footwear + Gear Cleaner. The best option for maintaining water repellency is Granger's Footwear Repel Plus. However, if you've got full-grain leather boots, its G-Wax is best for conditioning and waterproofing. An alternative is Nikwax's footwear cleaner and all-fabric proofer.
How we tested these 3-season hiking boots
To find the best 3-season walking boots, we gathered together a range of contenders and put them to work in Snowdonia. Our testing involved everything you'd expect a 3-season walking boot to do, including general hillwalking, tramping through wet and muddy patches, and a bit of scrambling.
Get half-price digital OS Maps! Trail and Country Walking magazine members get 50% off an annual subscription to OS Maps for 12 months! Find out more here.
Don't forget to subscribe to the Live For The Outdoors newsletter to get expert advice and outdoor inspiration delivered to your inbox!
Matt Jones and Ellie Clewlow are freelance gear testers for Live For The Outdoors and Trail Magazine. They have walked several long-distance backpacking trails in New Zealand, the USA and throughout the UK.