The right walking socks depend on a number of factors, with season being a major one. If you're someone that goes out for treks in cooler and warmer months, you really ought to have the correct socks for each occasion. If you've tried doing a summer hike in thick winter socks, you'll know that's no fun, and the reverse is true too.
The same logic applies to walking boots. You wouldn't use winter boots for fast summer day hikes or lightweight summer boots to tackle the CMD Arête in winter.
We've put this guide together to help you not only know what to look for in walking socks but also to recommend our top-rated pairs.
Our shortlist:
Darn Tough VanGrizzle Boot Midweight Hiking Sock -Best in Test
1000 Mile Approach Repreve Double Layer Sock - Best Value
Icebreaker Merino Multisport Light Micro Sock - Best walking socks for summer
Bridgedale Explorer Heavyweight Merino Comfort Boot Sock - Best walking socks for winter and long treks
Lorpen T3 Light Hiker Eco Shorty - Best walking socks for year-round use
Geckowear Calf Length Classic All Action Waterproof Sock - Best walking socks for very wet days
The above walking socks all excel in different conditions, but they all have a couple of commonalities. One is that they're all very well made; the other is they're all very comfortable and don't invite blisters.
The best walking socks in detail
Best in Test
Description
Heralding from Vermont in the U.S. of A., Darn Tough has some real fans of its socks on the Trail
Pros
Great name, great graphics
All-day comfort
Versatile
Cons
No recycled material used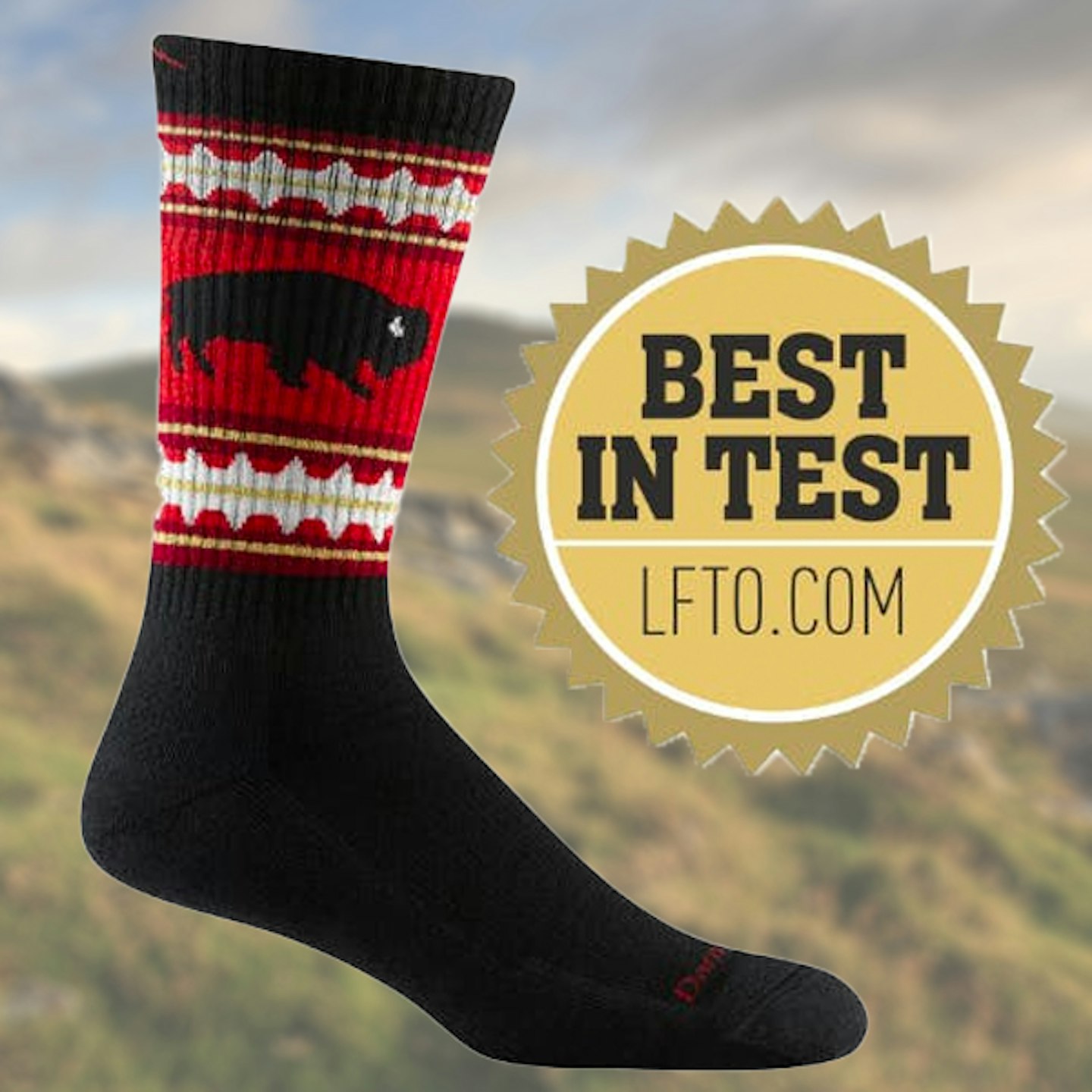 Best Value
Description
Can you even call yourself a proper hiker if you've never had blisters? Truth be told, modern
Pros
Includes recycled material
Blister prevention
Great value
Cons
Darn Tough VanGrizzle is more versatile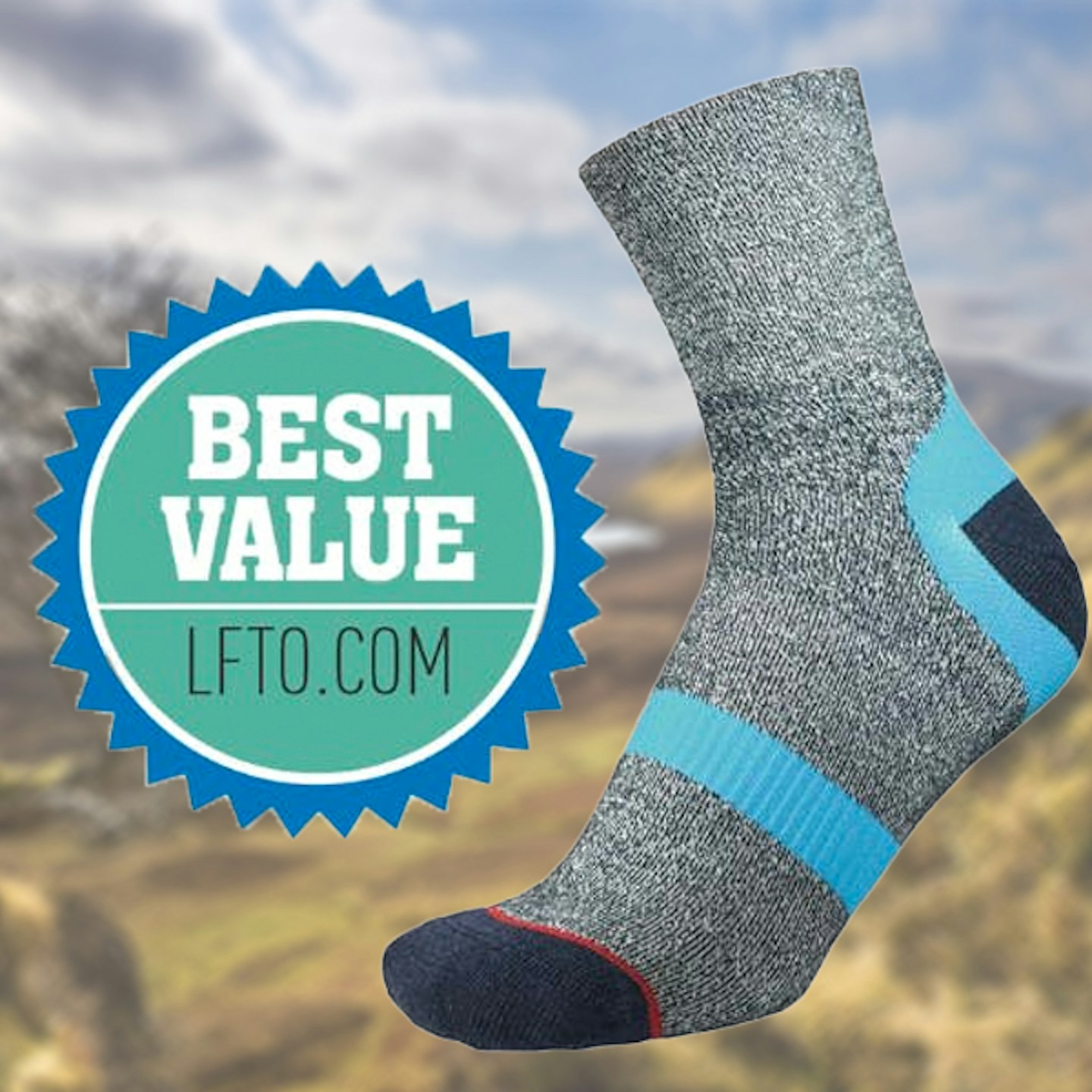 Best walking socks for summer
Description
If these don't look like your regular hiking socks, it's because they're not. To be clear, these
Pros
Naturally odour-resistant
Highly breathable
Still features zoned construction
Cons
Not suitable for use with boots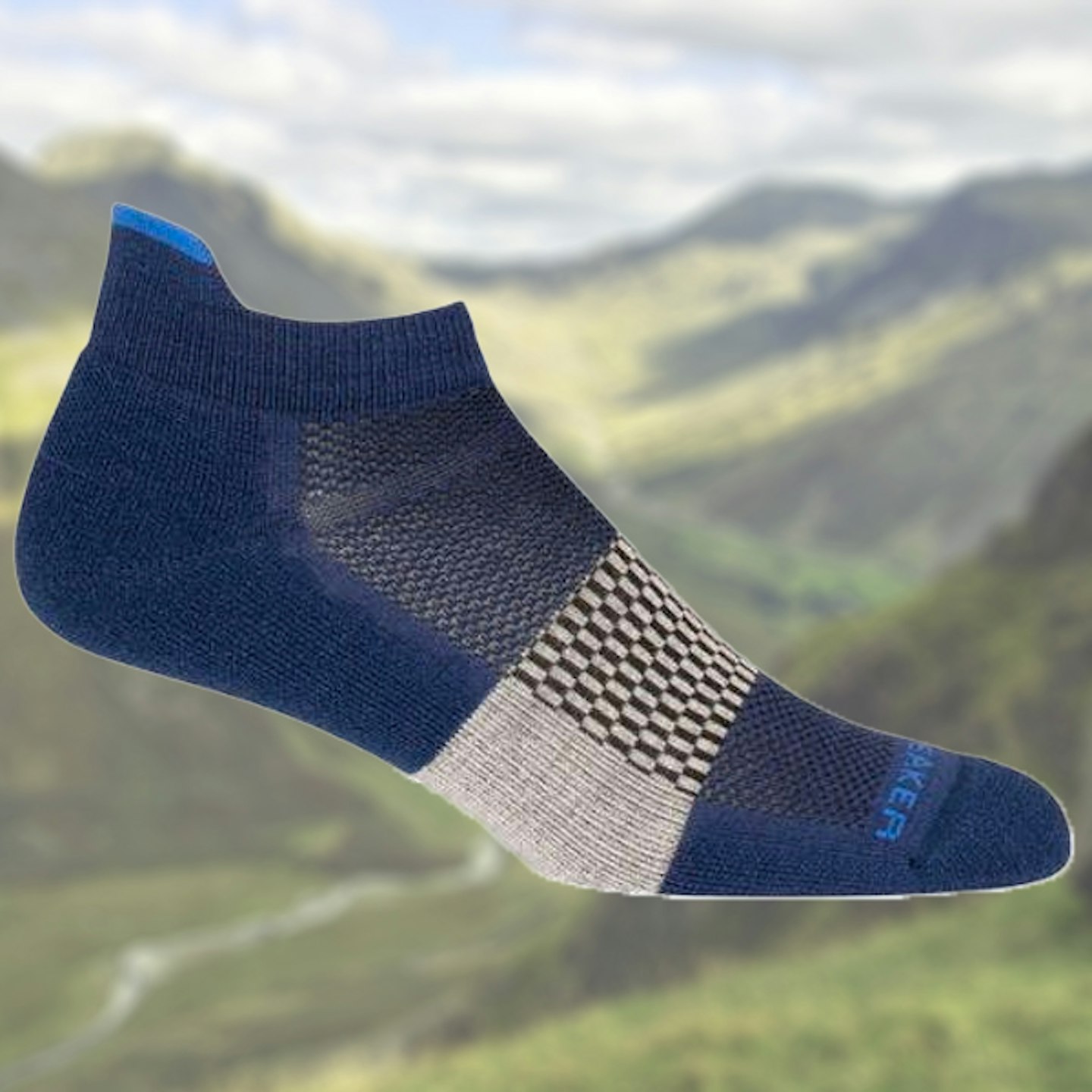 Best walking socks for winter and long treks
Description
Bridgedale is the undisputed king of UK hiking socks. Made just outside of Belfast (we've seen the
Pros
Warm
Breathable
High level of comfort
Cons
Darn Tough VanGrizzle has higher merino content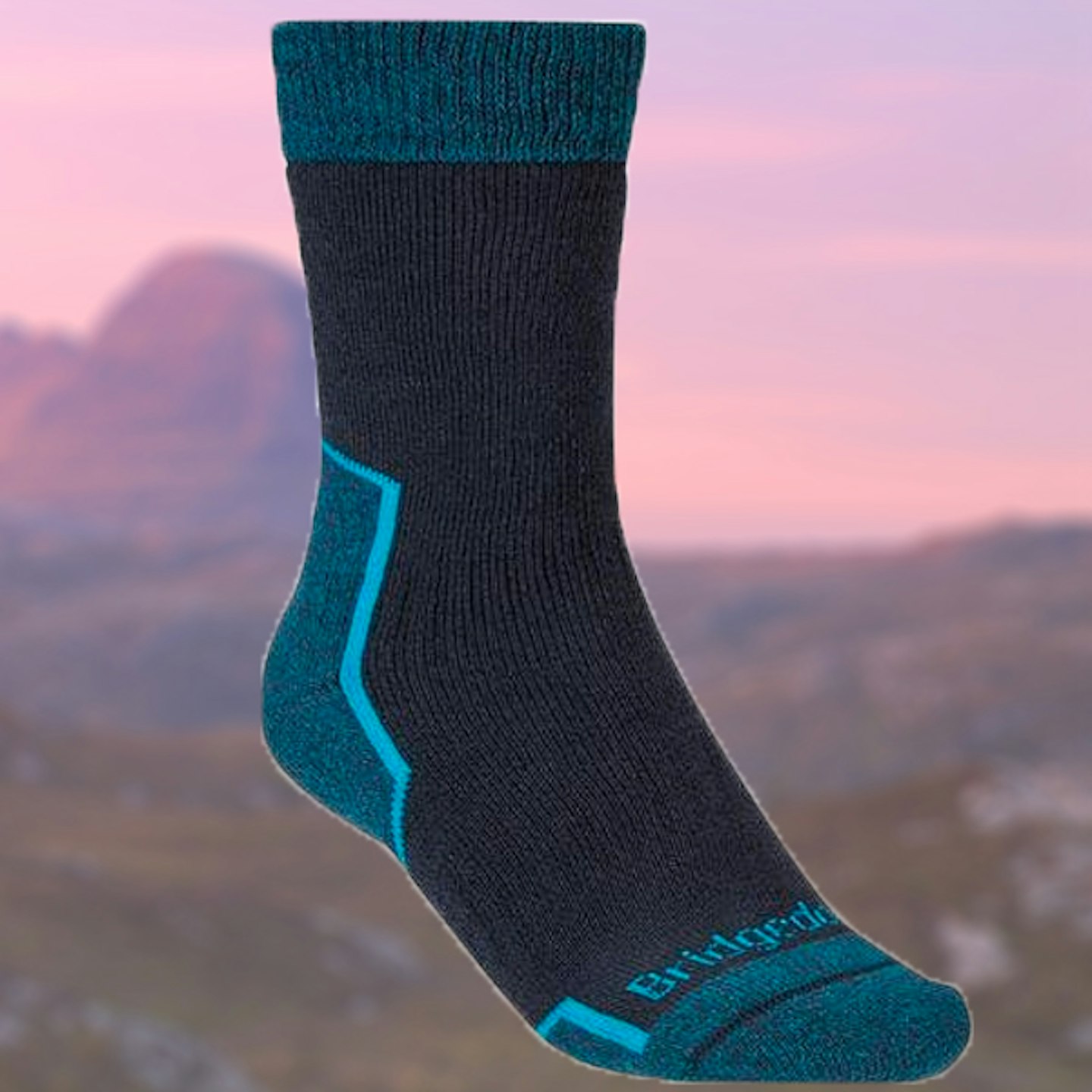 Best walking socks for year-round use
Description
For those that like hiking almost year-round, this is such a good walking sock. It's made with a
Pros
Very comfortable
Highly breathable
Low and crew heights available
Cons
Not suitable for mid-winter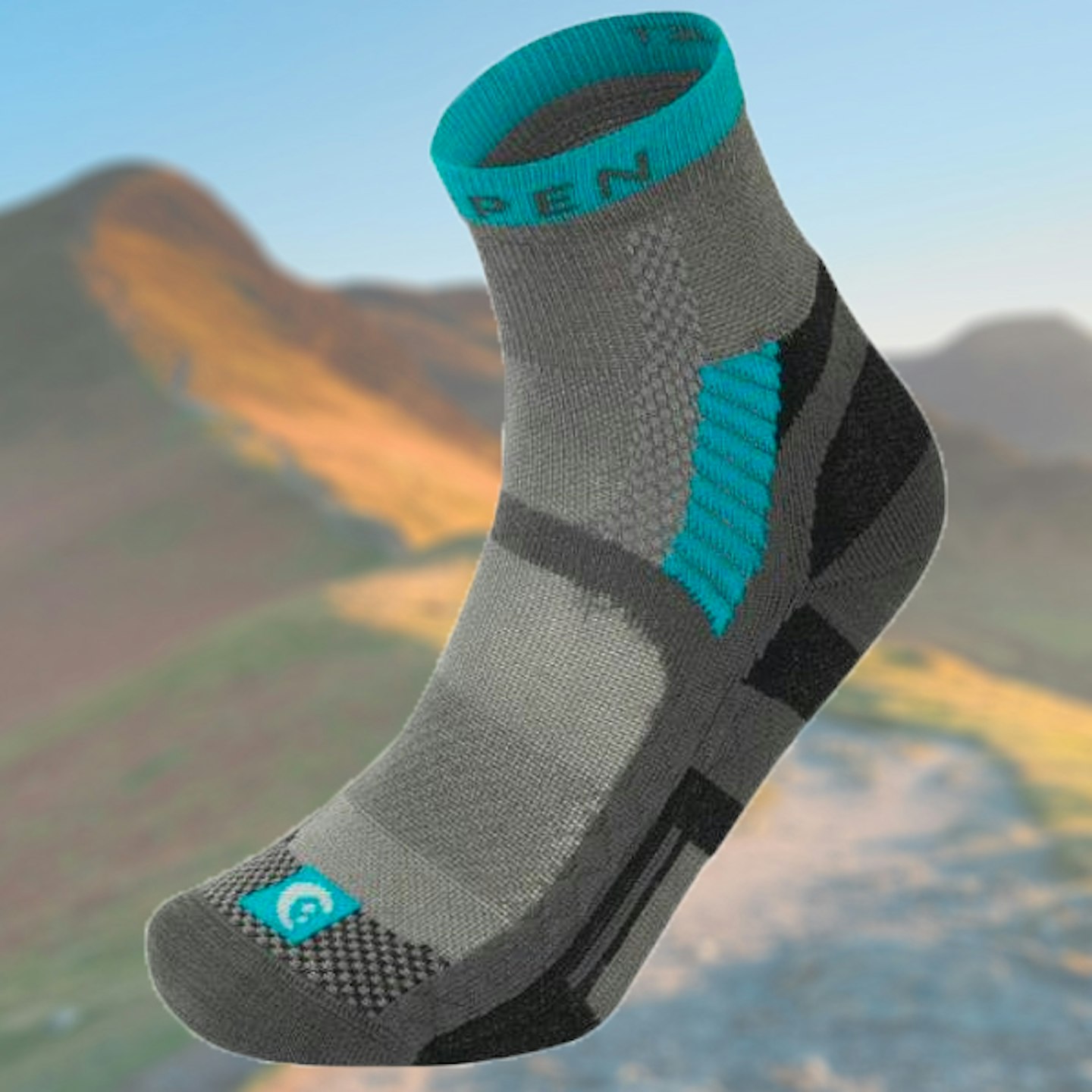 Best walking socks for very wet days
Description
If geckos wore socks, we're not sure they'd look like this. Luckily, these are for human feet,
Pros
Waterproof
Retains breathability
Ideal for harsh winter conditions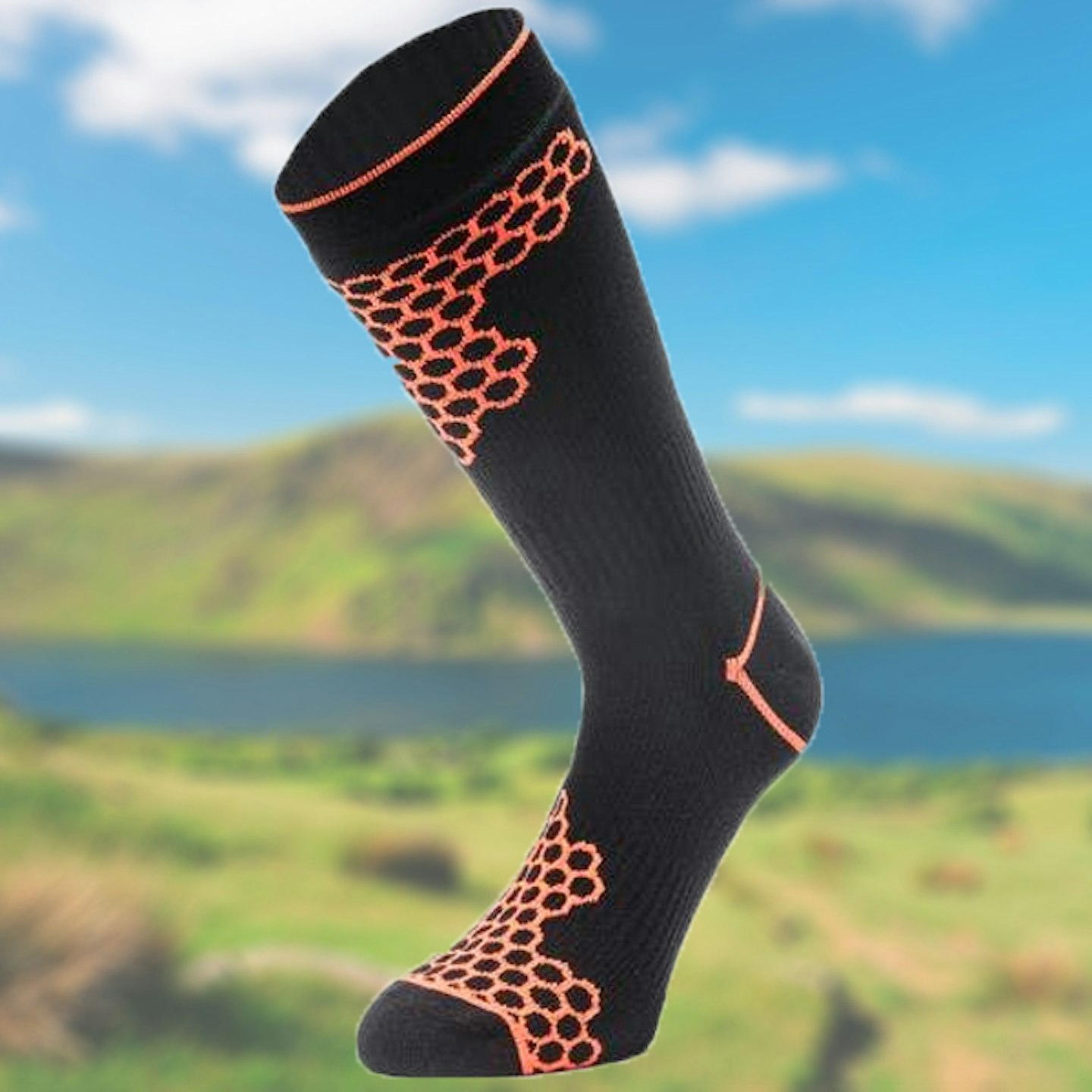 Why use special walking socks for hiking?
There are three main reasons. Firstly, for hiking in colder conditions, an everyday cotton sock will not keep your feet warm. In fact, it'll do the opposite. It'll sap heat from your feet and they'll get very cold. Merino and some synthetic materials can keep your feet warm even when the material itself gets damp.
Secondly, proper walking socks often feature carefully placed padding and other comfort features like flat seams. Additions like these help prevent blisters and keep your feet comfortable mile after mile.
Finally, walking socks are far more durable than their everyday counterparts. Types of construction like Nuyarn not only boost performance but durability too.
What to look for in walking socks
Fabric: Walking socks need to offer total comfort to the wearer but also be able to cope with many miles of trekking without disintegrating. In other words, they need to be soft, wicking and tough. Most sock brands achieve this by using combinations of natural fibres like wool (but not cotton – it holds onto moisture) and synthetic material such as nylon. They vary the mix depending on the specific intended use of the sock.
Fit: If the socks are too big, they can ruck and wrinkle and potentially cause blisters. Too small, and they can restrict circulation, leading to cold feet. Consider whether or not you intend to wear liner socks when choosing your size. Some socks are sold in shoe size ranges, while others will be sized as small, medium or large.
Cushioning: The ball of the foot, the heel and the Achilles are key pressure points on the foot. Cushioning in these areas, combined with light elastic compression, provides extra padding and support for long days on your feet.
Liners: Liner socks are worn under your main walking socks. They tend to be thin, highly wicking, and as seam-free as possible. This 2-layer system reduces friction between the foot and the boot to prevent blisters. Some socks have an integral liner built in, avoiding the need for a separate pair.
Seams: Seams can be points of friction leading to discomfort. The best walking socks are seamless or have flat seams to minimise rubbing and hot spots.
Height: Socks designed for use with walking boots tend to be around calf height to prevent rubbing between your shins and the boots' ankle cuffs. Ankle-height socks are suitable for use with hiking shoes or mid-height boots. Meanwhile, knee-high socks provide more warmth and insulation to your lower leg. Some also provide compression to improve circulation around your calf muscles.
Keep a fresh pair for the destination: There's nothing better than peeling off manky socks from an eight-hour hike and pulling on a fresh pair once you've reached the camping ground.
Get half-price digital OS Maps! Trail and Country Walking magazine members get 50% off an annual subscription to OS Maps for 12 months! Find out more here.
Don't forget to subscribe to the Live For The Outdoors newsletter to get expert advice and outdoor inspiration delivered to your inbox!