When it comes to short hikes, fast hikes, and summer hillwalking, some lightweight walking boots or shoes might serve your purposes better than your heavier hiking boots.
It's worth stressing from the outset that lightweight walking boots have a different set of strengths to heavier three-season ones, and they both exist for a reason. Boots (often leather boots) are generally better for longer treks because their construction is more supportive and they are more durable. Meanwhile, lightweight hiking boots and shoes are much more breathable and don't sap stamina.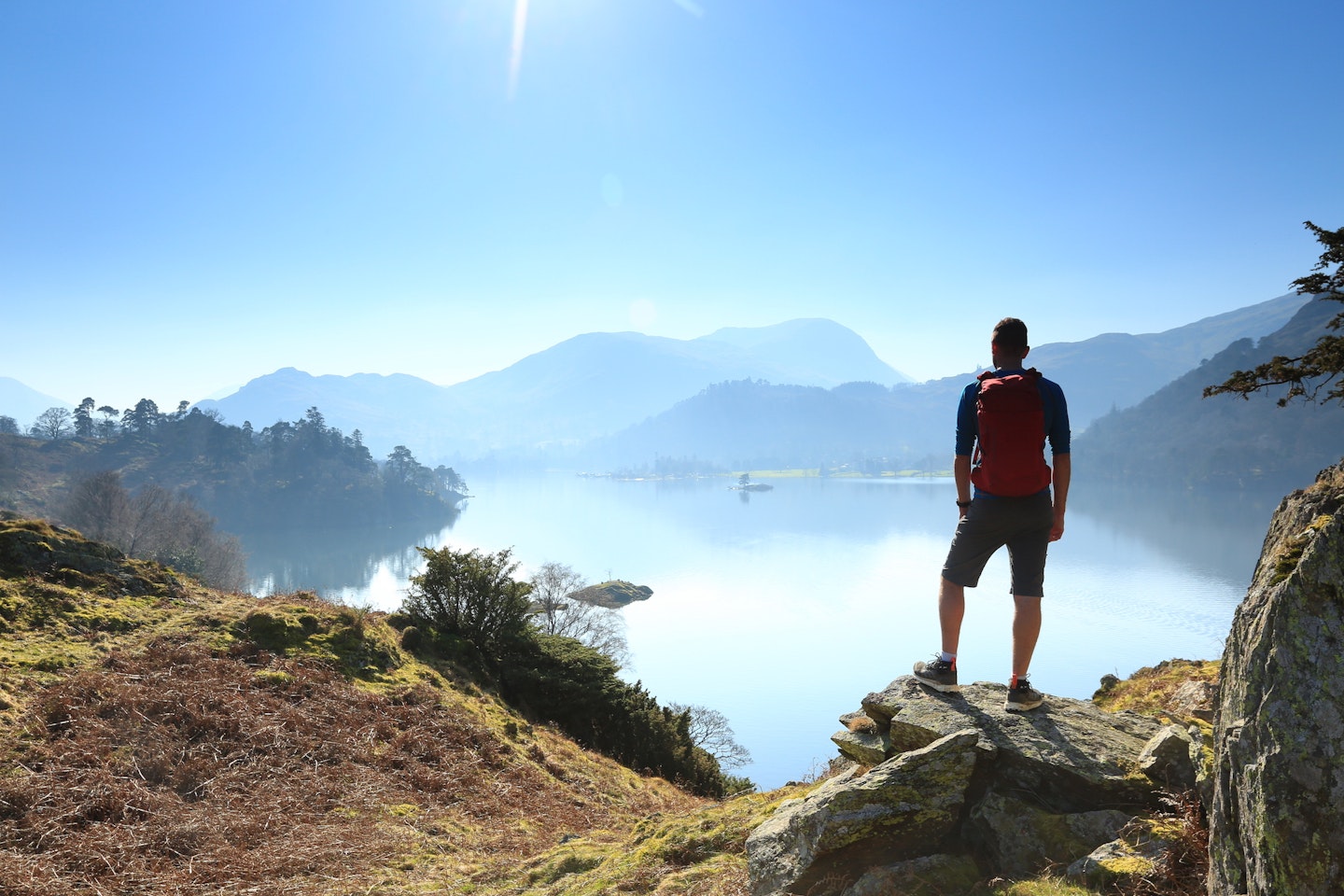 Last chance! Black Friday deals are sticking around until the end of November. Here at LFTO, we're tracking and reporting the very best Black Friday discounts on our top-rated hiking boots all month long.
Most popular: Inov-8 Roclite G 345 GTX V2 – 50% off on Inov-8
Huge saving: Hoka Anacapa Mid Gore-Tex Walking Boot – save £70 on Sportsshoes
Save 20%: Scarpa Rush TRK LT GTX Boots – save £40 on Cotswold Outdoor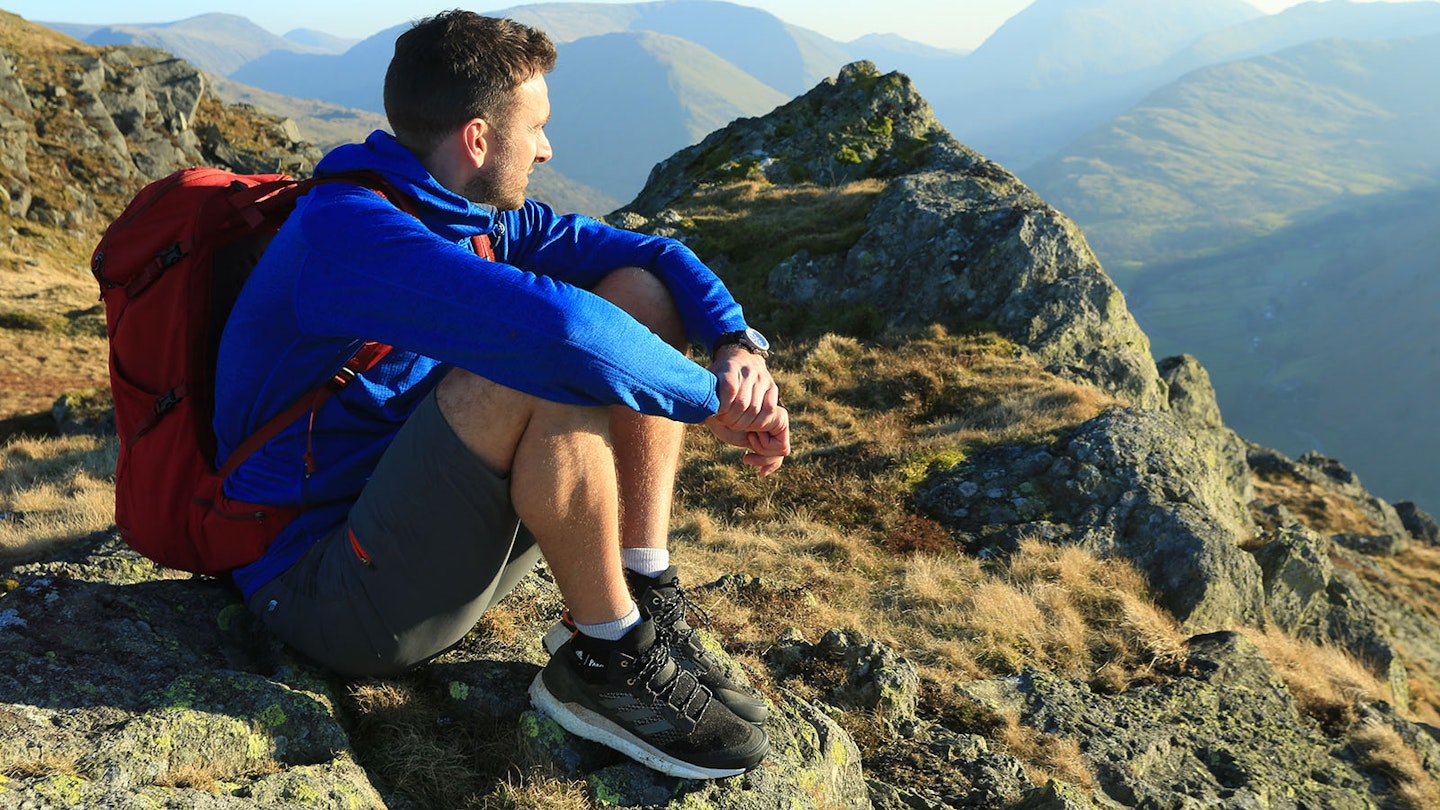 Some tougher and more supportive trail running shoes can also be used as lightweight hiking shoes. But mid-height, low-weight boots can offer a good balance between weight and support.
Our shortlist:
Best in Test: Inov-8 Roclite G345 GTX V2 - View at inov-8.com
Best Value: Columbia Facet 75 Mid - View at columbiasportswear.co.uk
Best for comfort: Hoka Anacapa Breeze Mid - View at hoka.com
Lightweight hiking and fastpacking have boomed in popularity over the last five to 10 years. As a consequence, the corresponding footwear category has boomed with it. To trim down your vast array of candidates, we've been field-testing many lightweight walking boots and shoes to find the best currently available.
Best lightweight hiking boots and shoes in detail:
Best in Test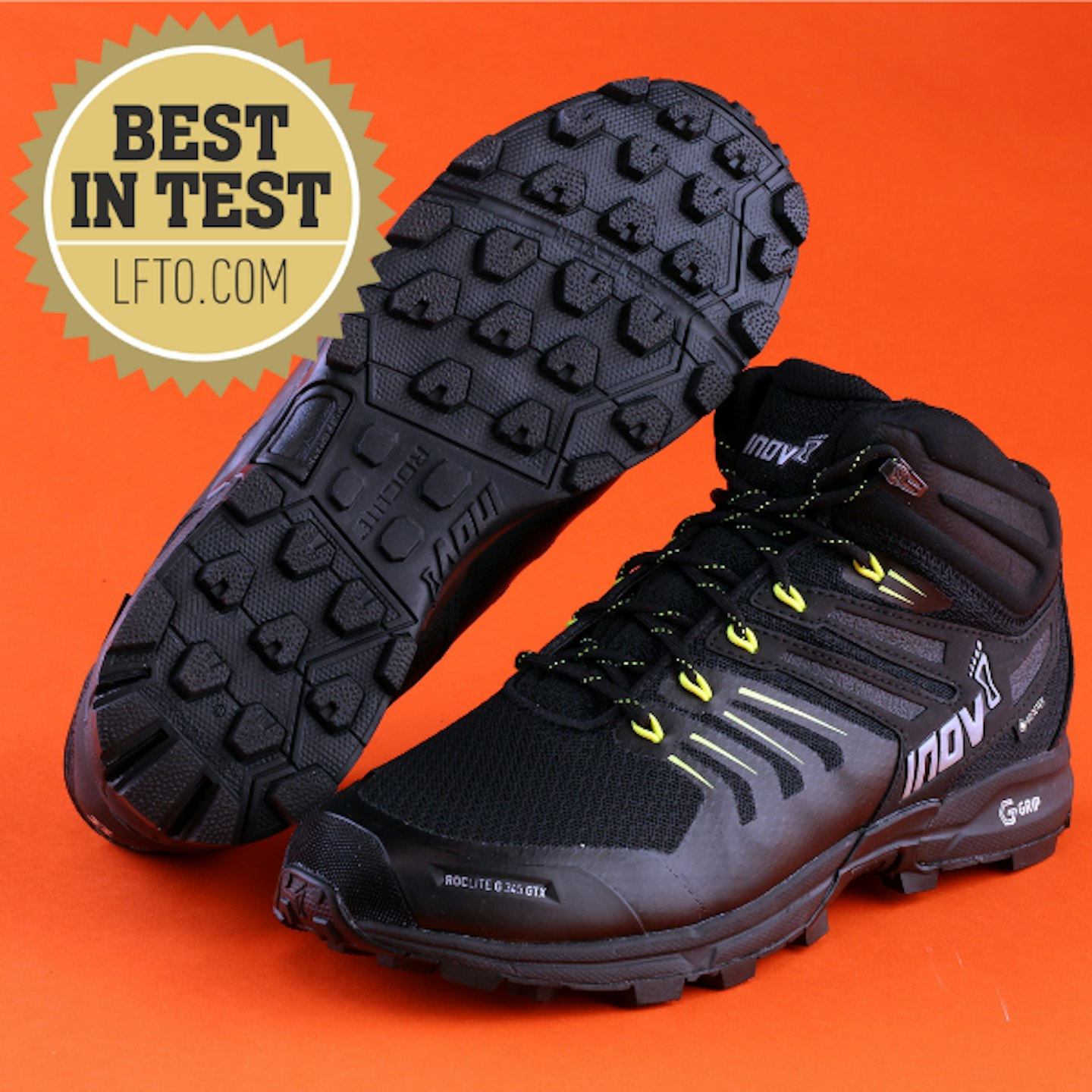 Live For The Outdoors
Description
You rightly assume that with walking boots, you get durability or lightness. This boot shows we no
Pros
Deceptively tough
Very lightweight
Vegan
Best Value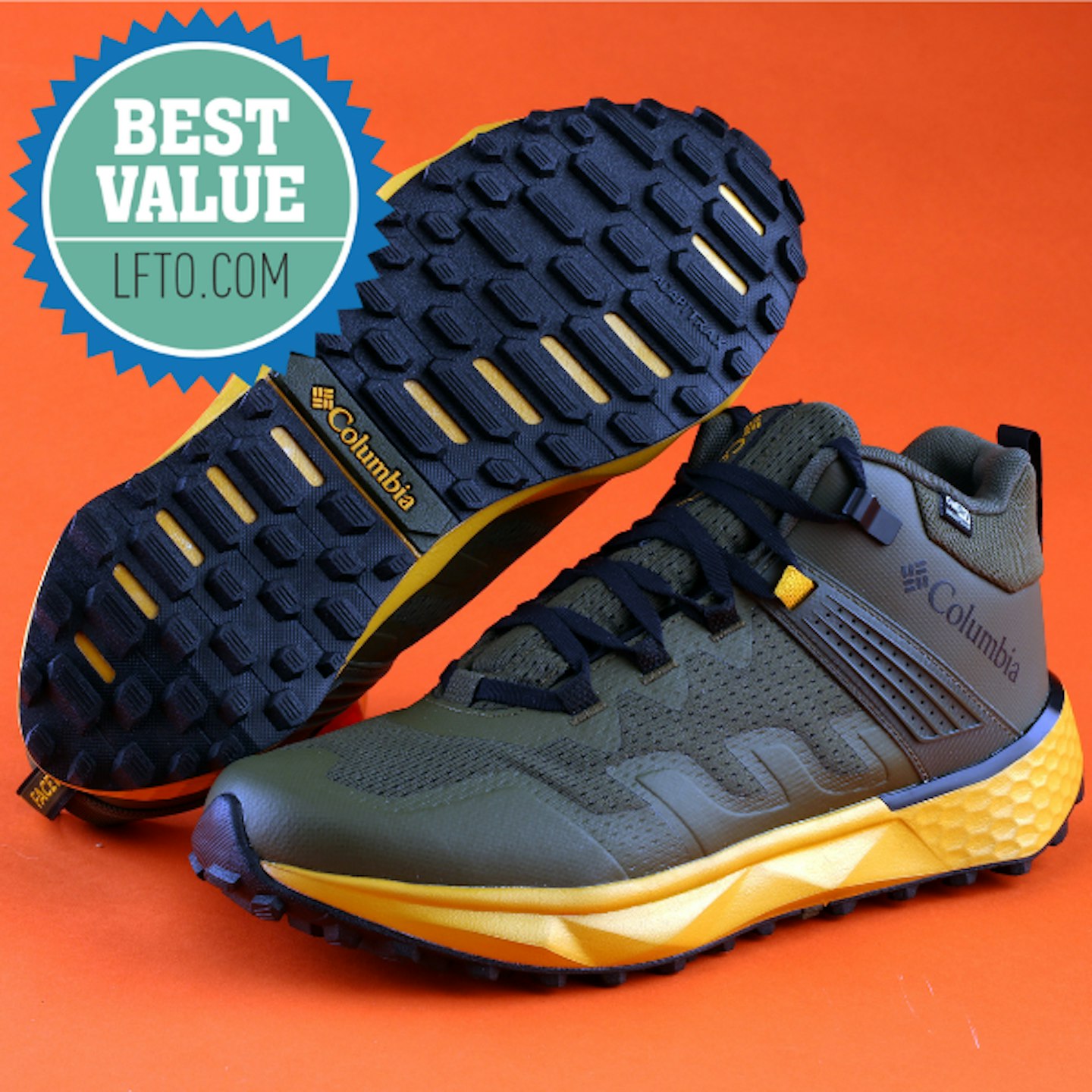 Live For The Outdoors
Description
In terms of fit, the Facet 75 Mid feels quite similar to the Inov-8 Roclite G345 GTX V2. And
Pros
Nicely cushioned
Good grip for trails
Good value
Cons
Could be more sustainable
Not especially thick midsole
Best for comfort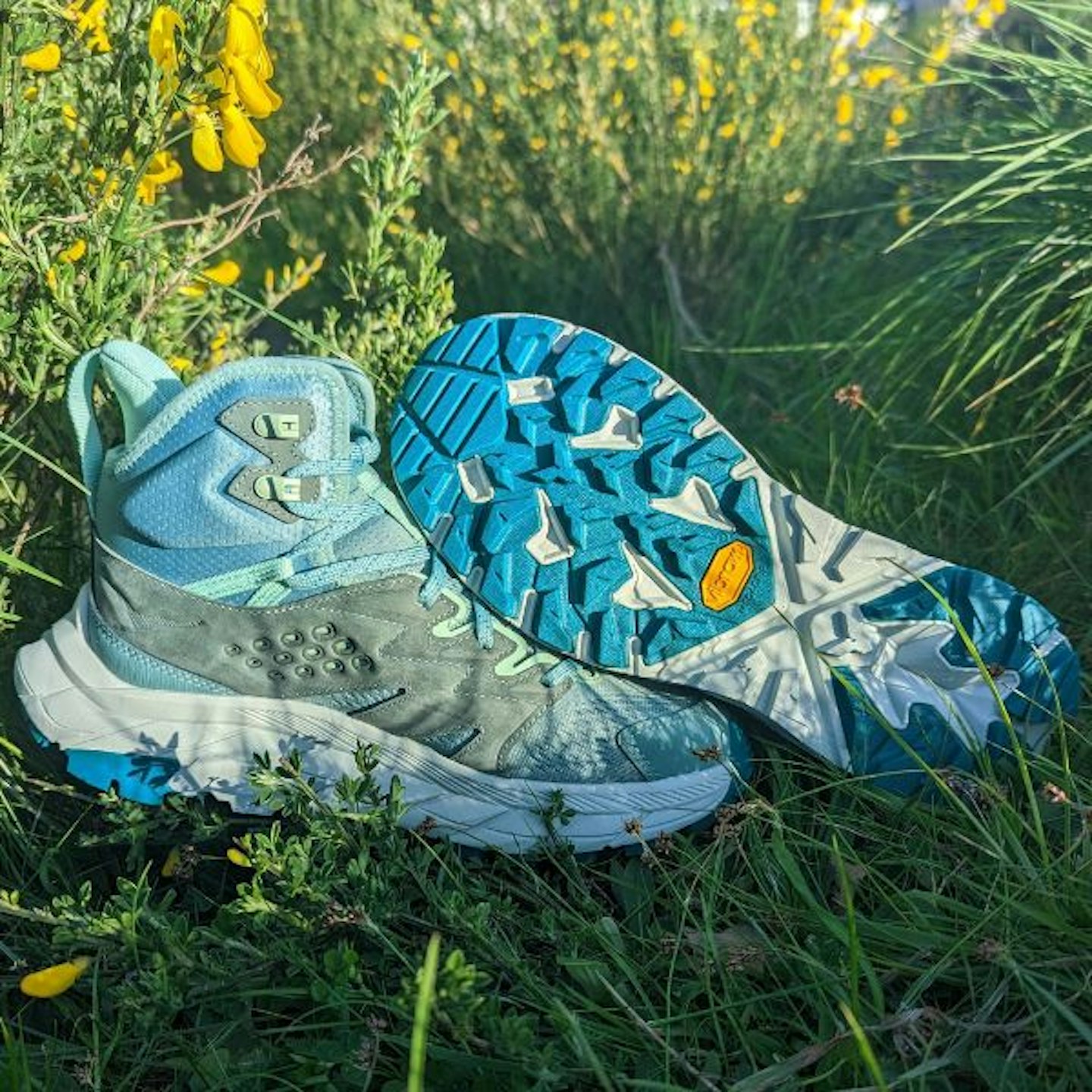 Live For The Outdoors
Description
The main aim of Hoka's Anacapa Mid is to be as lightweight and breathable as possible, and the
Pros
Lightweight and breathable
Super comfy
Handy quick-lace system
Cons
Won't keep water out
Pretty aesthetic gets grubby quickly
Best lightweight 3-season boot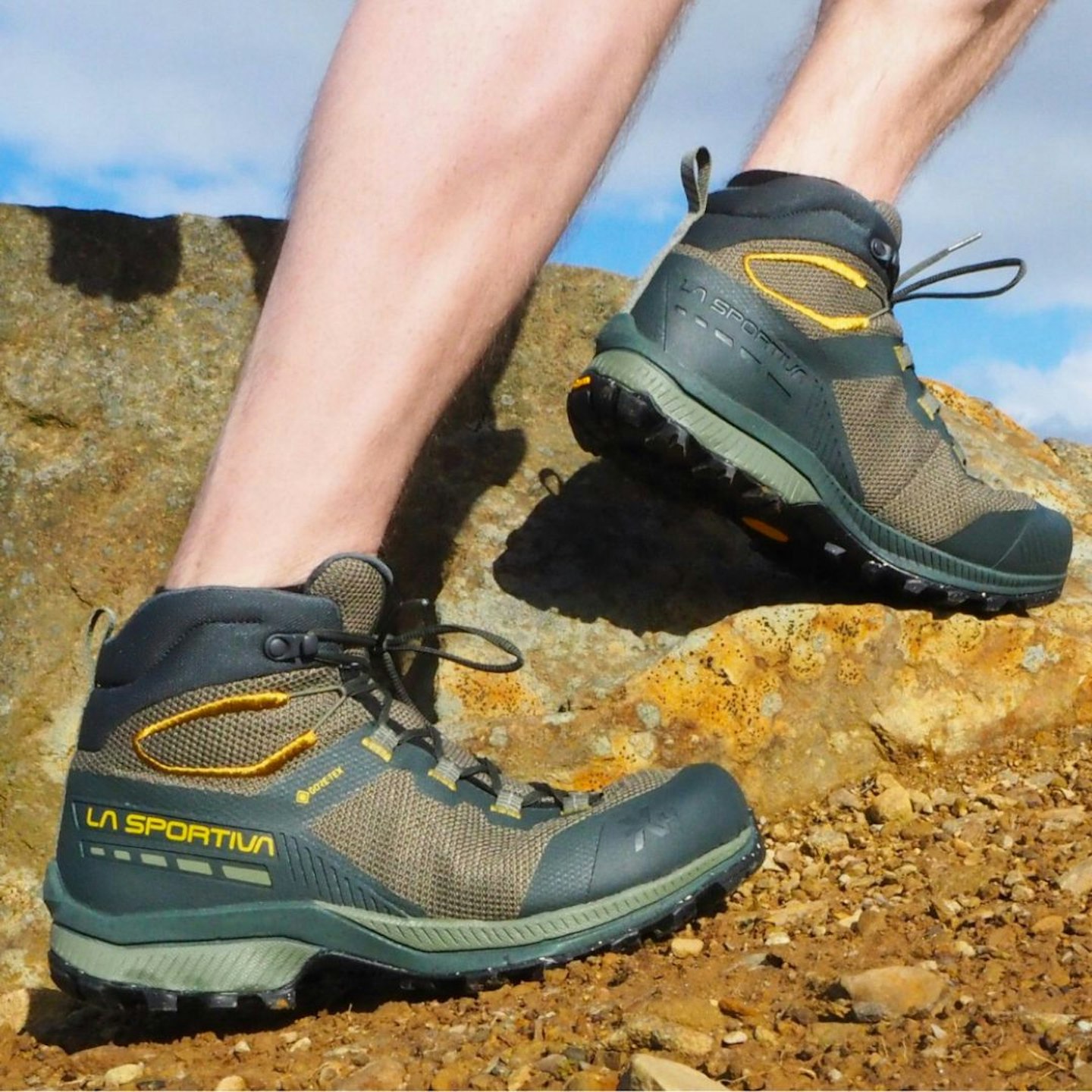 Live For The Outdoors
Description
La Sportiva has managed to keep footwear ingenuity constantly flowing from the northern Italian
Pros
Best ankle support on test
Best soft ground grip on test
Uses plenty of recycled material
Cons
Others are even better for agility
Best for breathability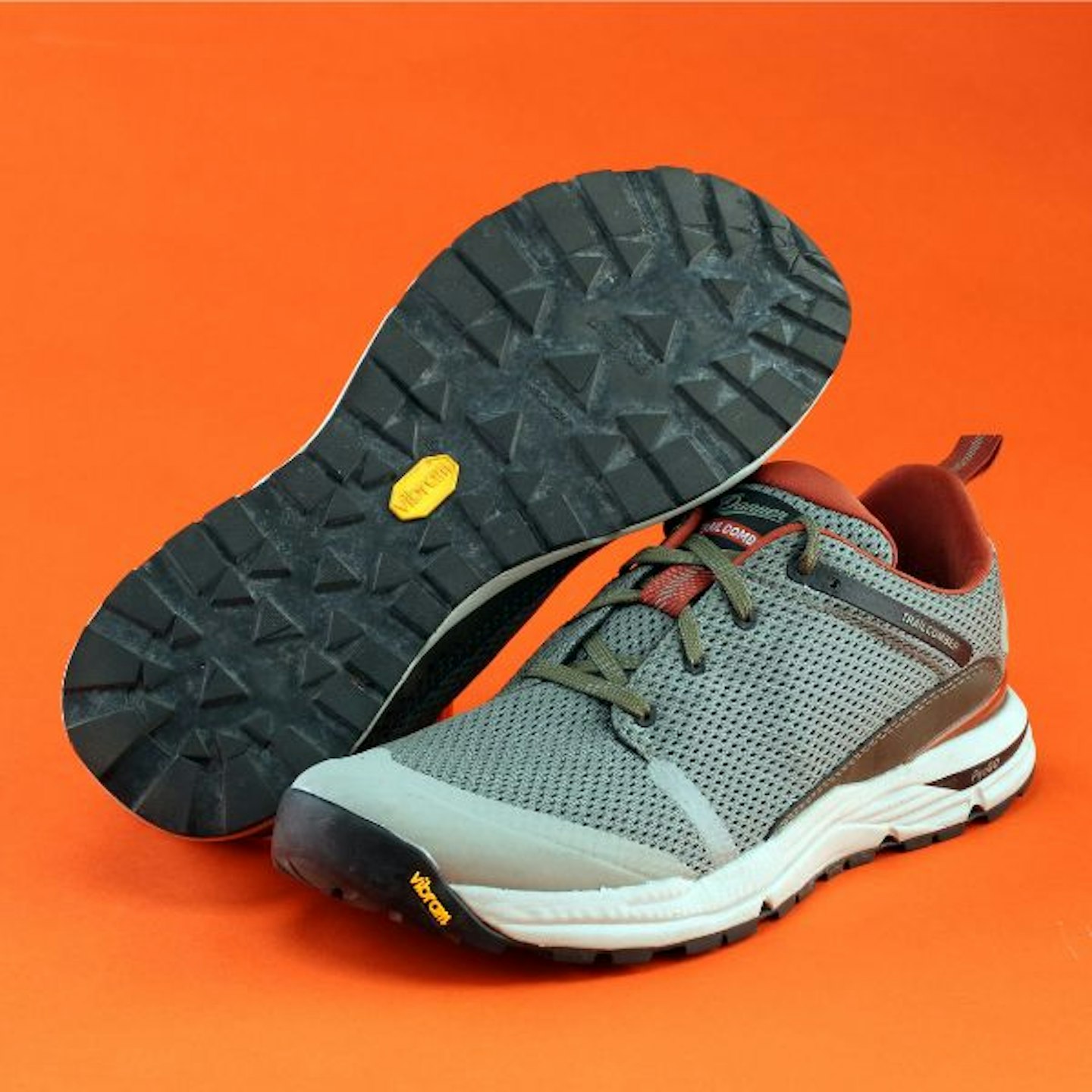 Live For The Outdoors
Description
When the name of the game is breathability, Trailcomber takes the win. At less than 270g per shoe,
Pros
Fantastically breathable
Lightest footwear on test
Vegan
Good grip on firm ground
Best waterproof lightweight hiking shoe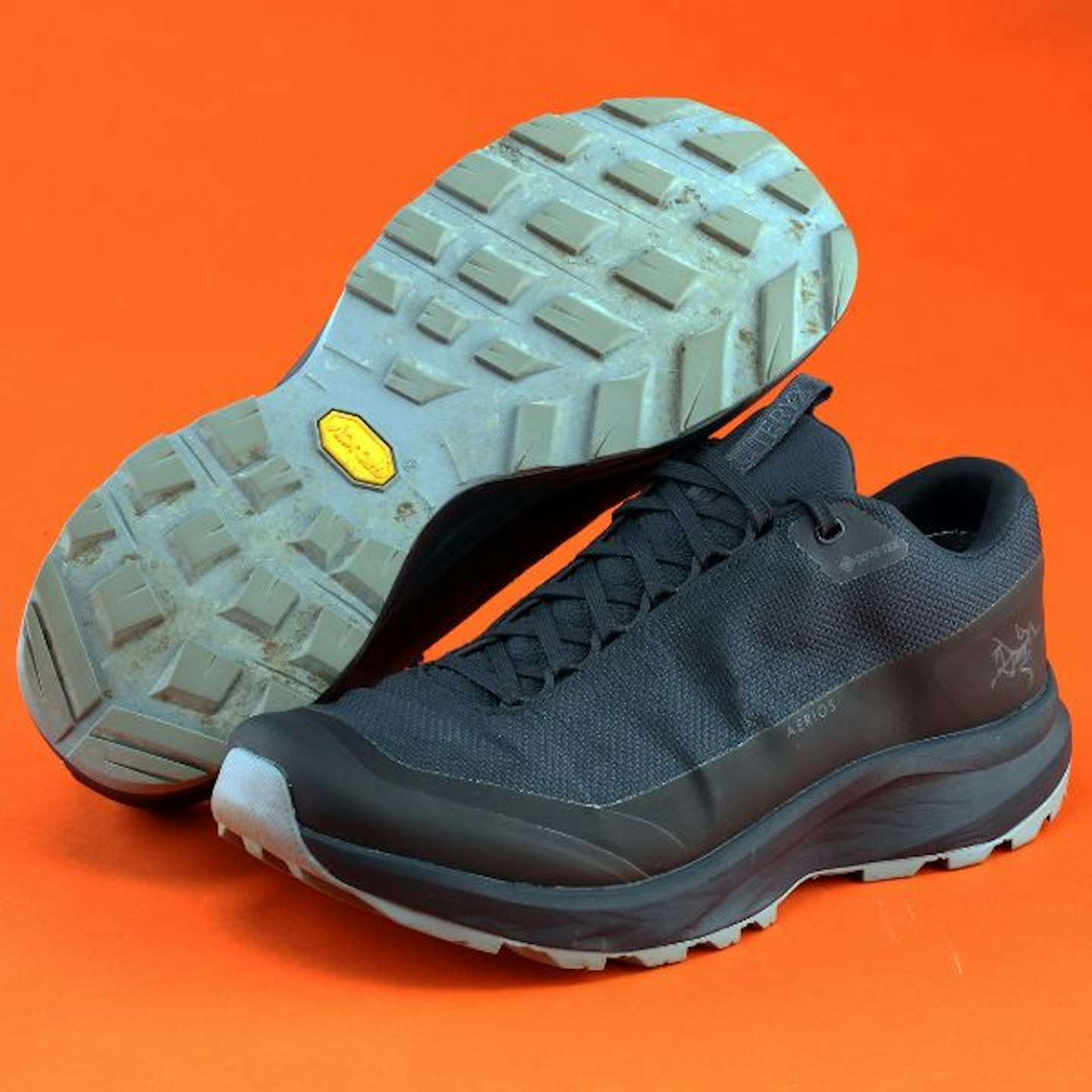 Live For The Outdoors
Description
You could be forgiven for thinking upon first glance that the Aerios GTX is a trail running shoe.
Pros
Good midsole for longer walks
Recycled upper
Excellent Vibram outsole
Cons
Mids and boots offer better ankle support
Best for fastpacking and trail running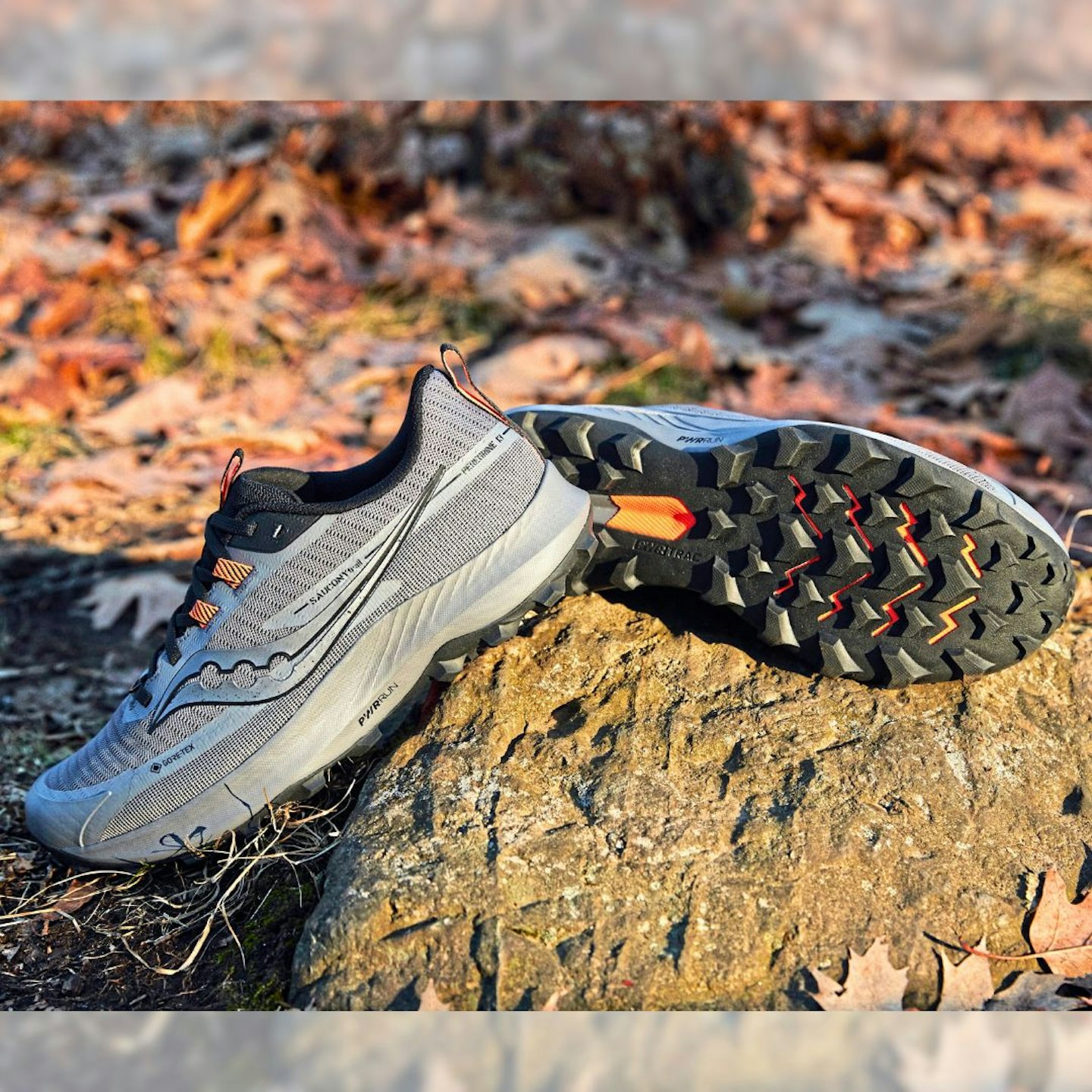 Live For The Outdoors
Description
Named after the fastest bird on Earth, the Peregrine is a tried and tested trail running
Pros
Suitable for trail running too
Vegan
Waterproof and non-waterproof versions
Cons
4mm drop may not suit everyone
Best lightweight boot for wide feet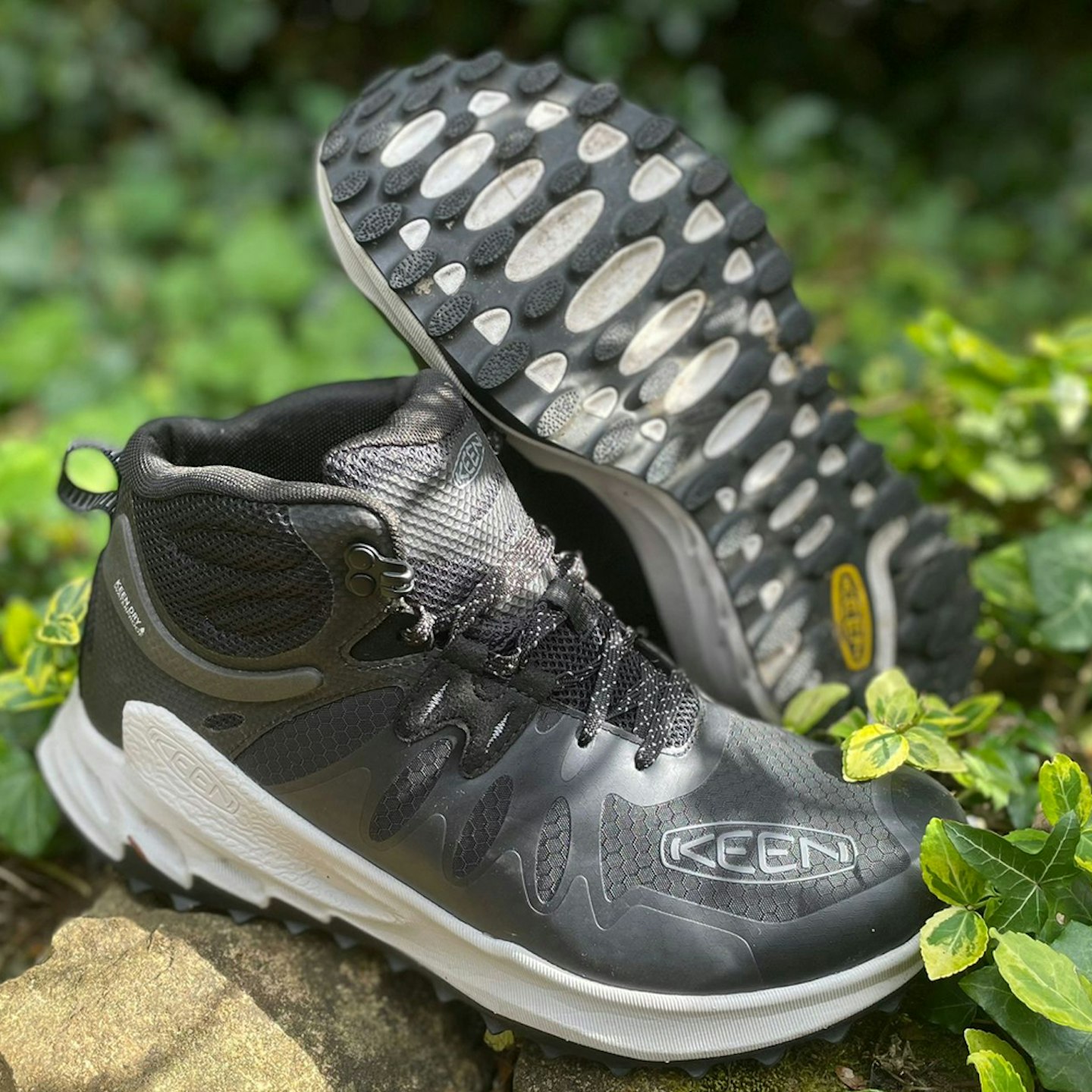 Description
With an athletic fit and aggressive, low-profile lugs, this latest offering from Keen is all about
Pros
Exceptionally comfortable
Nimble contoured fit

PFC-free
Cons
Only suitable for marked trails and easy off-path terrain
Best minimalist walking boots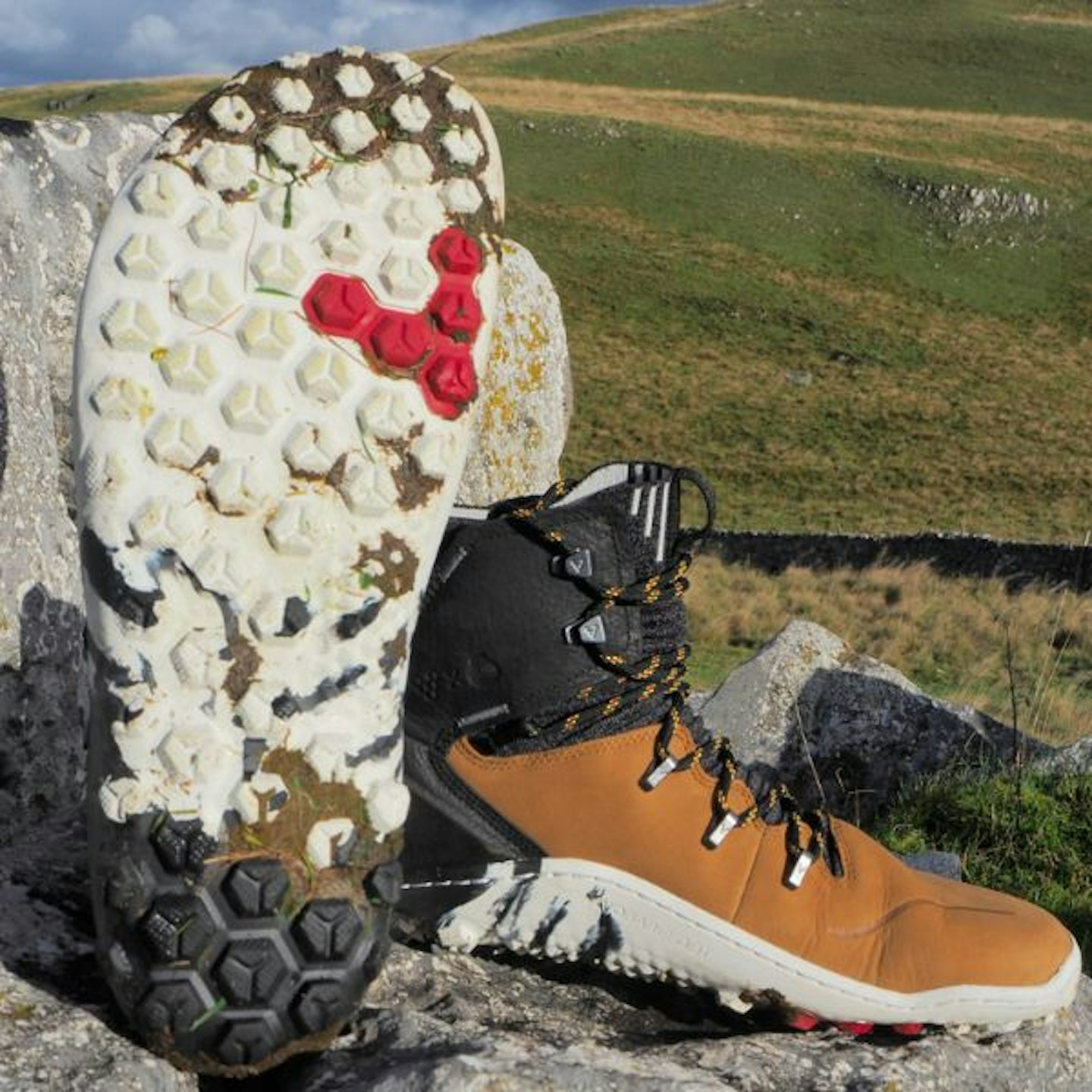 Live For The Outdoors
Description
Outdoor footwear makers normally spend a lot of time and effort on foot protection. Vivobarefoot
Pros
Durable construction
Aid balance
Sustainable
Great for speed
Cons
Sole struggles on wet rock
Best lightweight walking boot for traction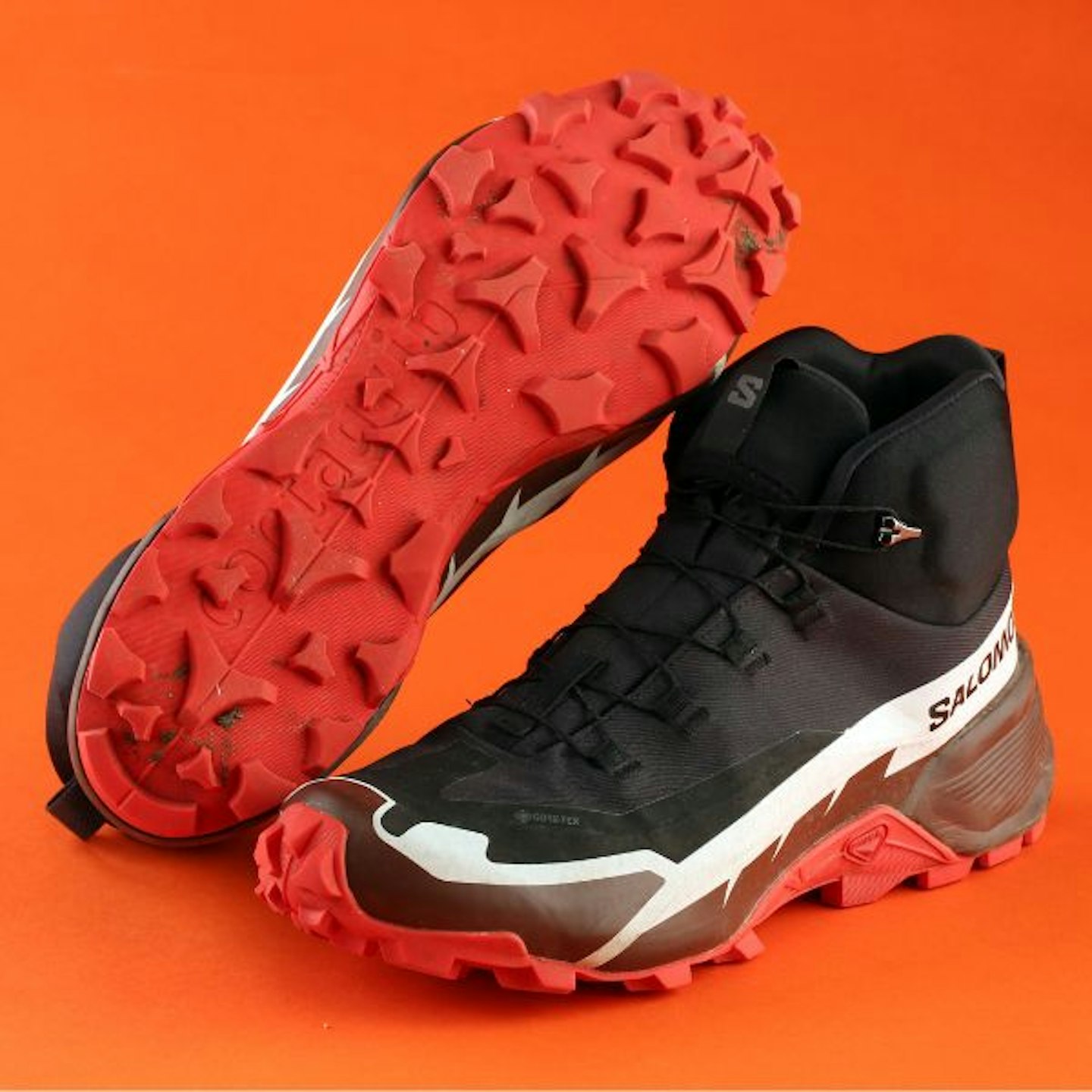 Live For The Outdoors
Description
It's been a very tough choice between the Salomon Cross Hike 2 Mid GTX and Inov-8 Roclite G345 GTX
Pros
Superb traction
Fast Quicklace system
PFC-free
Good midsole
Cons
Could do with better ankle support
Best lightweight boot for mountain treks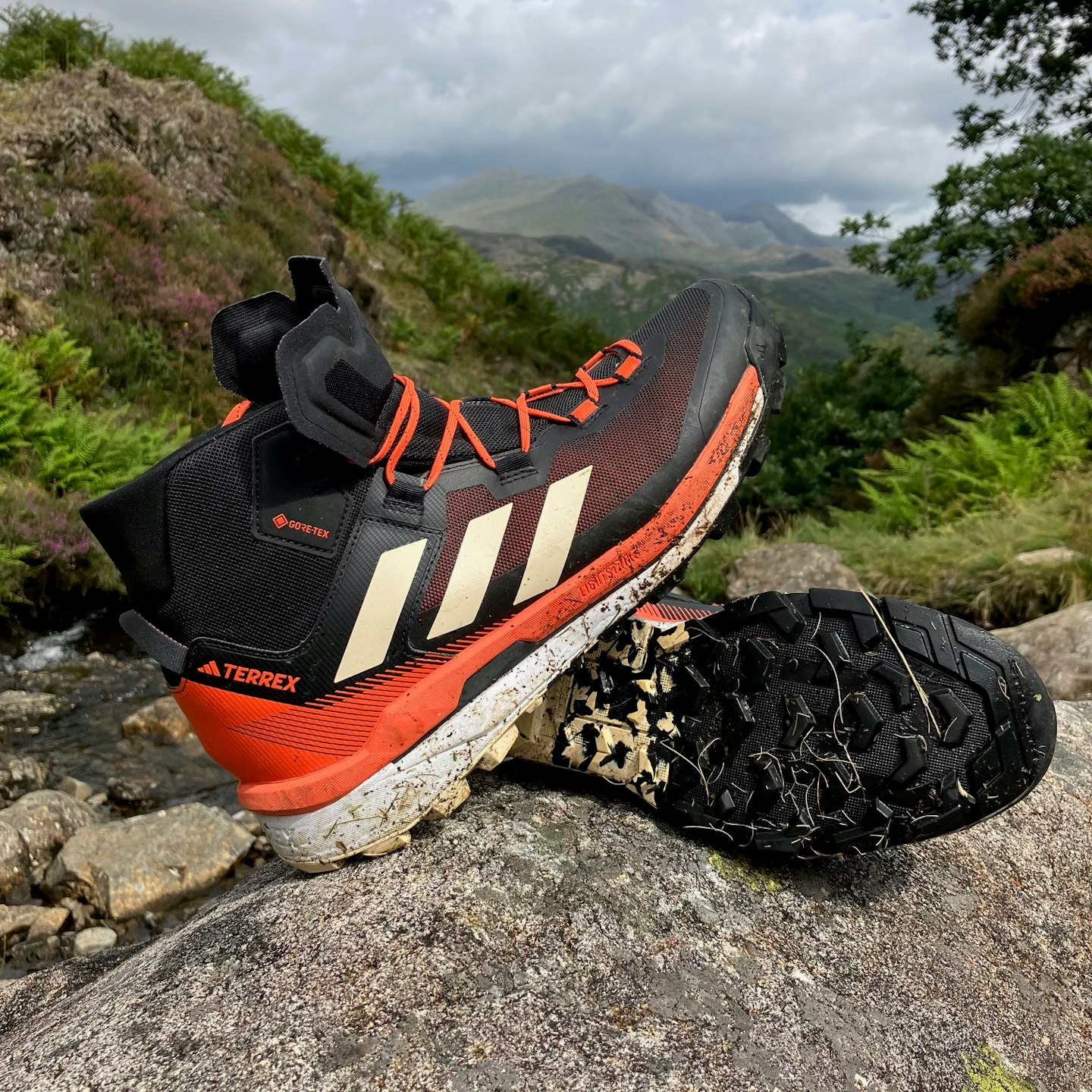 Live For The Outdoors
Description
While these look like trendy trail shoes for wandering around city parks and easy trails, they
Pros
Excellent cushioning
Superb comfort
Good grip on a variety of terrain
Lightweight and flexible
Recycled materials in the upper
Cons
Higher price than much of the competition
What to look for in lightweight walking boots
How should lightweight hiking boots fit?
Fit for hiking footwear is very important. The magic mark you want is a firm enough fit so your feet don't slide around, causing blisters, while taking into account that your feet swell a bit when walking (or running). You want the heel to be cupped nicely and the forefoot to have ample room, encouraging splayed toes and a natural gait.
Wide feet or high arches need more room. Check there's adequate space around the forefoot. Too little causes pinching, too much allows the boot to roll around your foot on uneven ground.
Brands vary a lot in shoe shape and sizing so it's very helpful trying on hiking footwear before you buy.
Can I wear running shoes for hiking?
If you're considering going down that path, we suggest opting for trail running shoes in particular. These have the aggressive lugs needed to give you grip over uneven and slippery terrain. Road and general use running shoes don't have the right grip for hiking.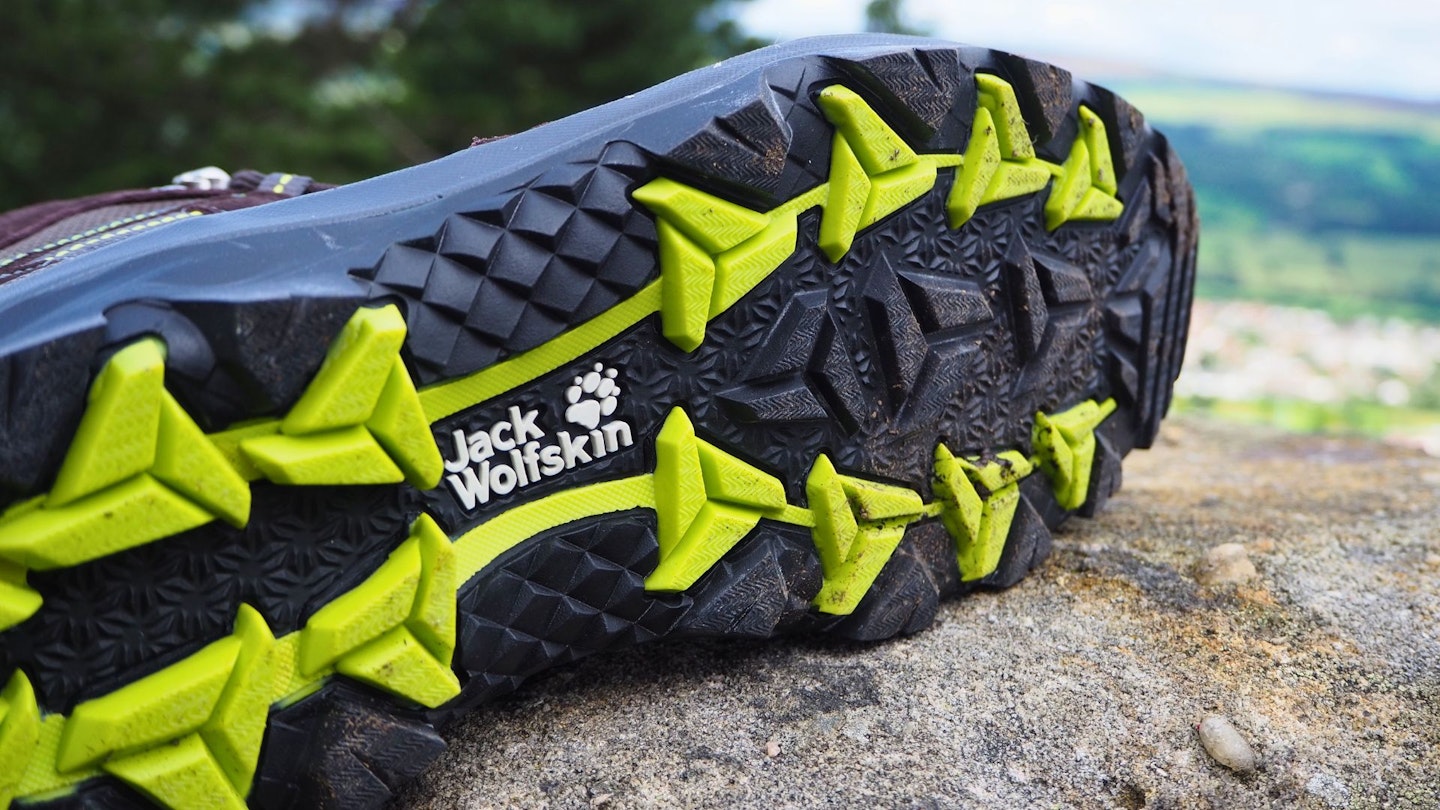 What kind of sole is best for lightweight hiking boots?
Lightweight hiking footwear generally have lug patterns that favour hard-packed terrain. They're less suitable for mud and boggy ground and mountains.
The midsole provides cushioning and stability. It is usually comprised of a stiff shank embedded in either EVA or PU, two different types of foam rubber. EVA offers lightweight cushioning but compresses over time. PU is heavier but more durable, resulting in a stiffer boot with a firmer feel underfoot.
What kind of upper should a lightweight hiking boot have?
Lightweight walking boots and hiking shoes typically employ a mix of suede or nubuck and fabric, mesh or other synthetic materials. Some also eliminate stitching in favour of a welded construction to further reduce weight. A waterproof lining is often desirable but not essential if you're after the best breathability.
What are other important features to look for?
Toe bumper: A toe bumper provides additional durability and protection for the front of the foot, particularly on rocky ground.
Toe box: A broad toe box gives more space for the toes to splay when walking and more room if you're wearing thicker hiking socks. A narrow toe box allows for more precise footwork when moving fast on technical terrain.
Heel counter: This is the stiffened cup that encloses the heel, providing protection and support. A firm heel counter helps to lock the foot in place and offers additional stability.
Tongue: A padded tongue is essential for comfort, but also look for a gusseted or bellows tongue. This prevents water and debris from entering the boot or shoe.
Ankle cuff: A mid boot has a lower ankle cuff than a standard boot, which saves weight and gives a more flexible feel while still offering some support and protection. Trail shoes are cut like trainers for maximum freedom of movement.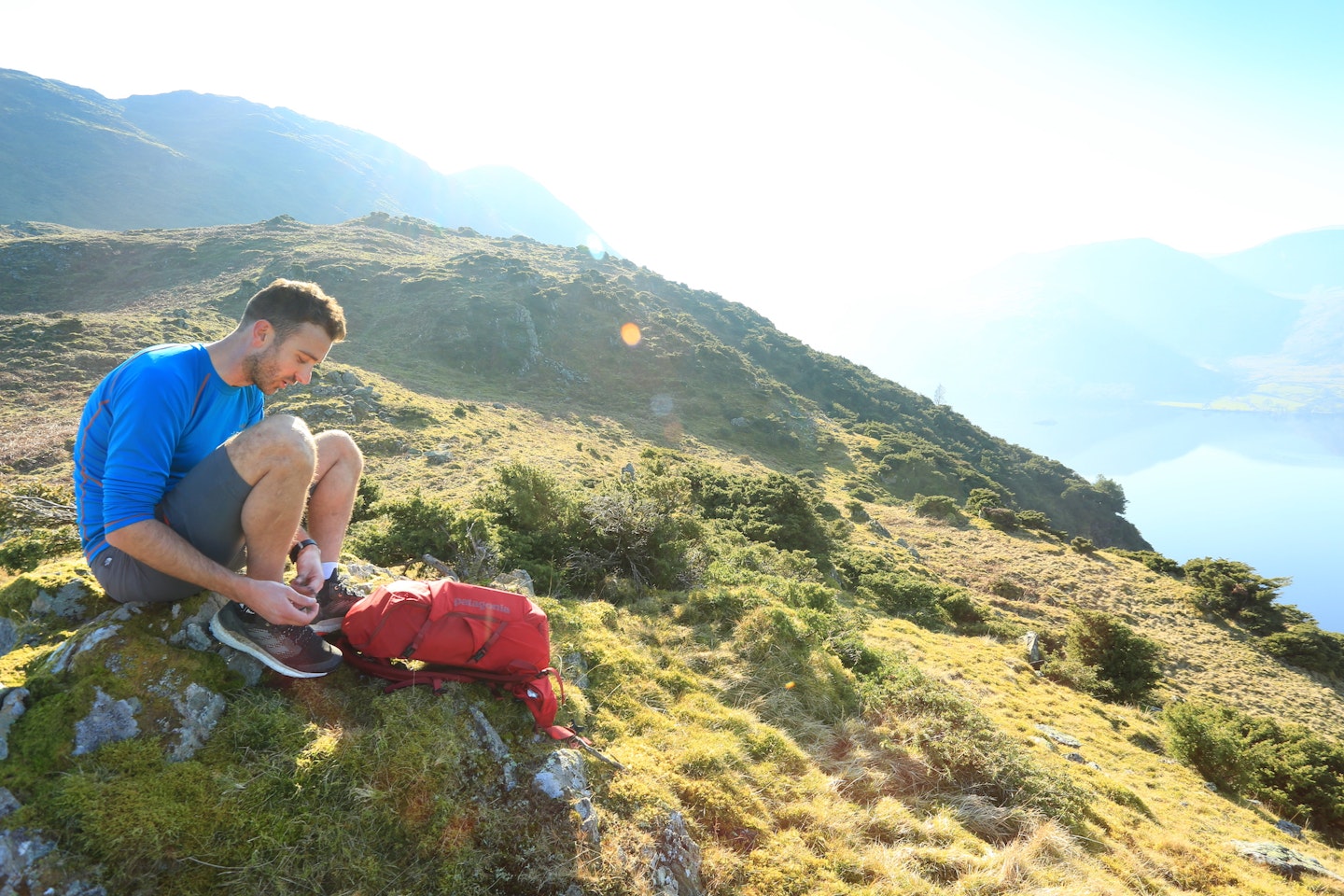 Footwear care
The relationship between hiker and gear is of a reciprocal nature. Or at least it should be if the hiker expects longevity and performance from their gear. Footwear needs to be cared for properly if it is to last and continue to perform as intended.
Footwear care is easy, whether for synthetic fabric or leather. Use water-based and PFC-free footwear cleaners and proofers from Grangers or Nikwax:
Description
Eco-friendly, PFC-free footwear and gear spray-on spot cleaner. It's versatile and can be used on
Description
Eco-friendly, PFC-free footwear spray-on reproofer. The Footwear Repel Plus from Grangers is our
Description
Leather and fabric footwear care kit including brush and dry bag. The sustainability credentials
How we test
The hiking footwear we test undergoes thorough, real-world testing. As soon as they arrive with us, they get latched to one of our experienced gear testers and stomp off into the hills.
We consider myriad factors when testing and reviewing hiking footwear, from the obvious, such as comfort and performance, to the less obvious and intricate, such as sustainability.
Get half-price digital OS Maps! Trail and Country Walking magazine members get 50% off an annual subscription to OS Maps for 12 months! Find out more here.
Don't forget to subscribe to the Live For The Outdoors newsletter to get expert advice and outdoor inspiration delivered to your inbox!
Chris Williams is a Digital Content Writer for Live For The Outdoors. He trained as a journalist in New Zealand and has been working on Live For The Outdoors since 2021.