The Rush Trk Pro is the latest in a long line of versatile mountain walking boots from the renowned Italian brand. It's our standout women's boot of the year, although the men's version is also a solid performer. We're huge fans, even giving the Rush Trk Pro a Trail Gear of the Year award.
The Rush Trk Pro in Detail
Scarpa has used newly developed gender-specific lasts for the construction. A last is a carefully crafted foot-shaped model around which the boot is designed. Scarpa went for a slim heel and mid-foot, providing optimal control on technical trails. They've also designed a roomy toebox to give plenty of space for toes to splay – ideal for long yomps.
There's one caveat: it seems that this slightly unusual shape doesn't suit everybody. We can't be too surprised – everyone's feet are different, after all. But this does mean it's absolutely vital that you try this particular boot on before taking the plunge. Like a lot of Scarpa boots, it also only comes in one width, so this model will either work for you or it won't. But if the boot fits, as they say, it's a truly excellent all-rounder.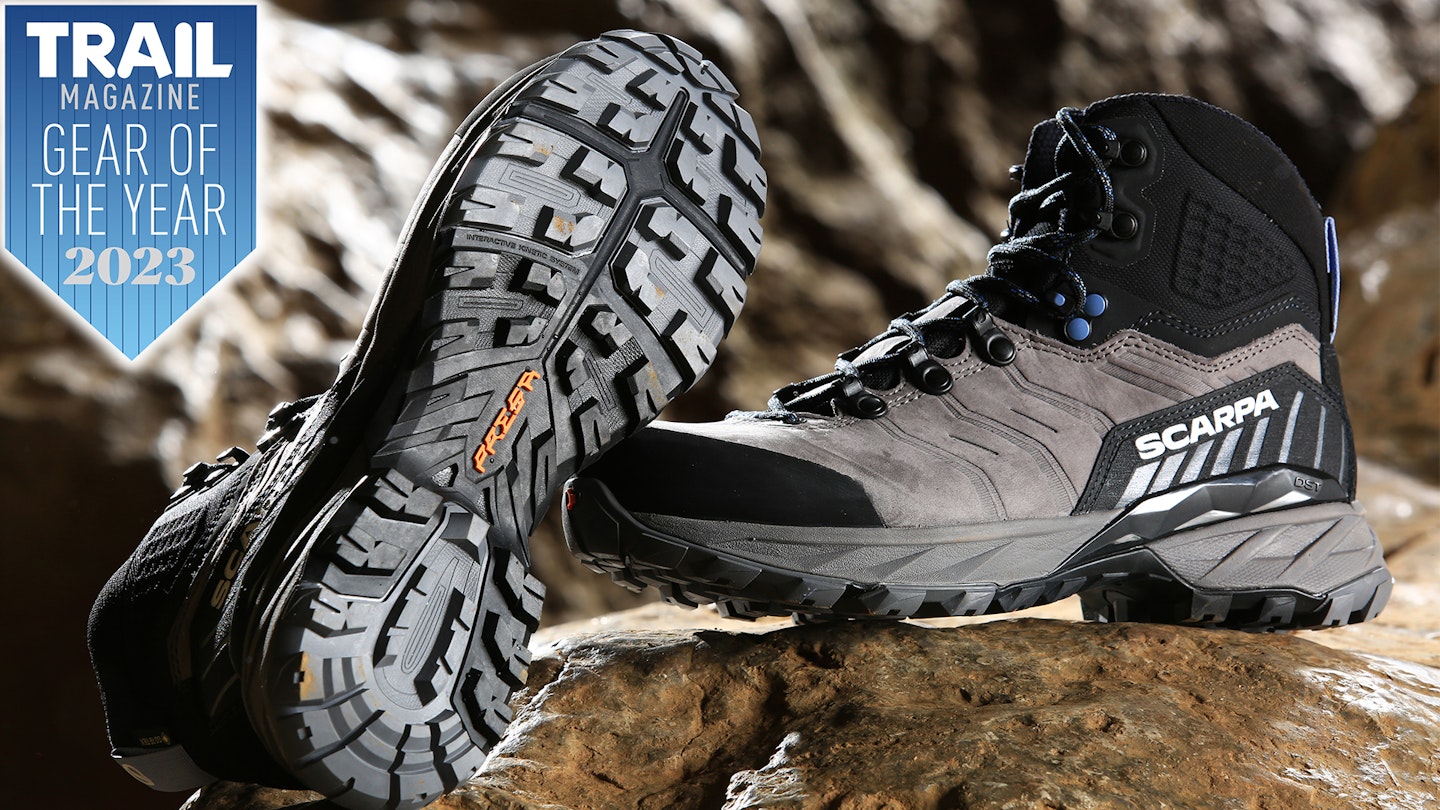 The Rush Trk Pro boasts plush and forgiving ankle padding and underfoot cushioning. Additionally, the grippy Presa Supergum outsole provides excellent traction. The boot really impressed us with it's light and agile feel, especially given the leather upper and mental lace hooks. Ultimately, the stability and protection this boot provides is remarkable. Not to mention the nice cushioning! All of this comes together to make the Rush Trk Pro one of the best walking boots of 2023.
Our Three Favourite Things
Comfort
This boot features Scarpa's supple 3D Autofit collar, which uses stretch soft shell fabric and moulded foam to give a well-padded yet supportive fit around the ankle. It's also nice and forgiving underfoot, thanks to dual-density compression moulded EVA foam rubber cushioning in the midsole.
Stability
Though it feels light and agile for a leather boot, the Rush Trk also provides excellent stability on broken, uneven ground. According to Scarpa, this is down to the innovative insert at the heel. The brand calls this a 'DST frame': Dynamic Stabilizer Torsion, which helps to keep the rear foot even and stable on impact, while preventing the boot from twisting.
Durability
The Rush Trk Pro costs £20 more than the standard Rush Trk boot. But for that extra cash, you get oiled nubuck leather uppers rather than suede, plus a hardware upgrade to all-metal lace hooks and eyelets. That gives added long-term durability with only a minimal weight increase, which makes it a worthwhile upgrade in our view. The boot is also resoleable, further extending its lifetime.
Best in Test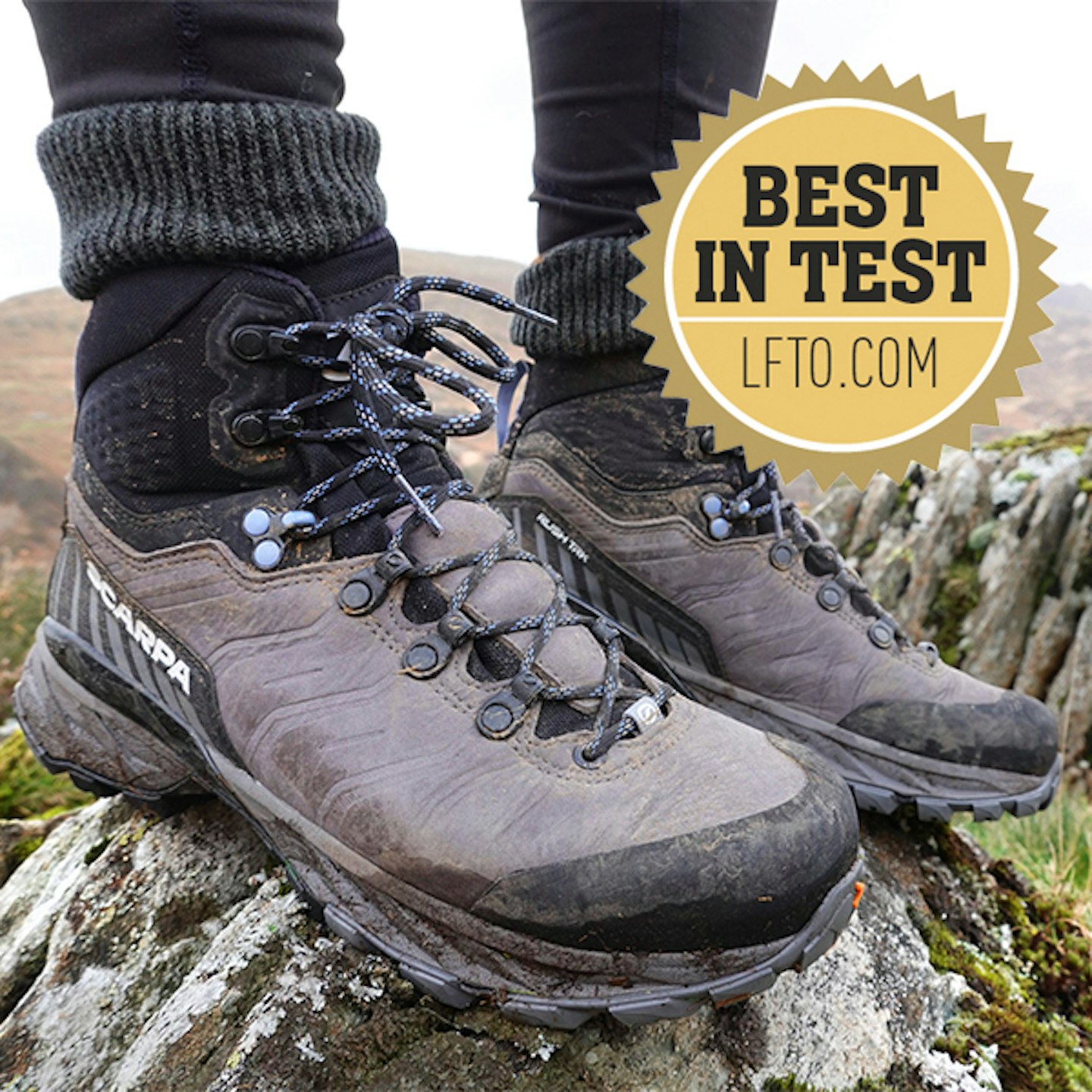 Live for the Outdoors
Description
Pros
Impressive performance for a relatively lightweight boot
Can be re-soled
Good cushioning
Excellent grip
Cons
Boot last won't suit everyone