'What kind of hiking jacket do you have?' someone asks their mate. 'Gore-Tex,' replies the friend, totally ignoring or oblivious to the actual brand name stitched onto the jacket's chest.
That's right, Gore-Tex isn't a brand of clothing, it's a fabric used by numerous outdoor brands. But so synonymous is Gore-Tex with waterproof hiking jackets in particular, that many people don't know or remember what brand of jacket they have, just that it's Gore-Tex.
Here, we're looking at exactly what Gore-Tex is and how it works, answering a lot of commonly asked questions as we go.
What is Gore-Tex?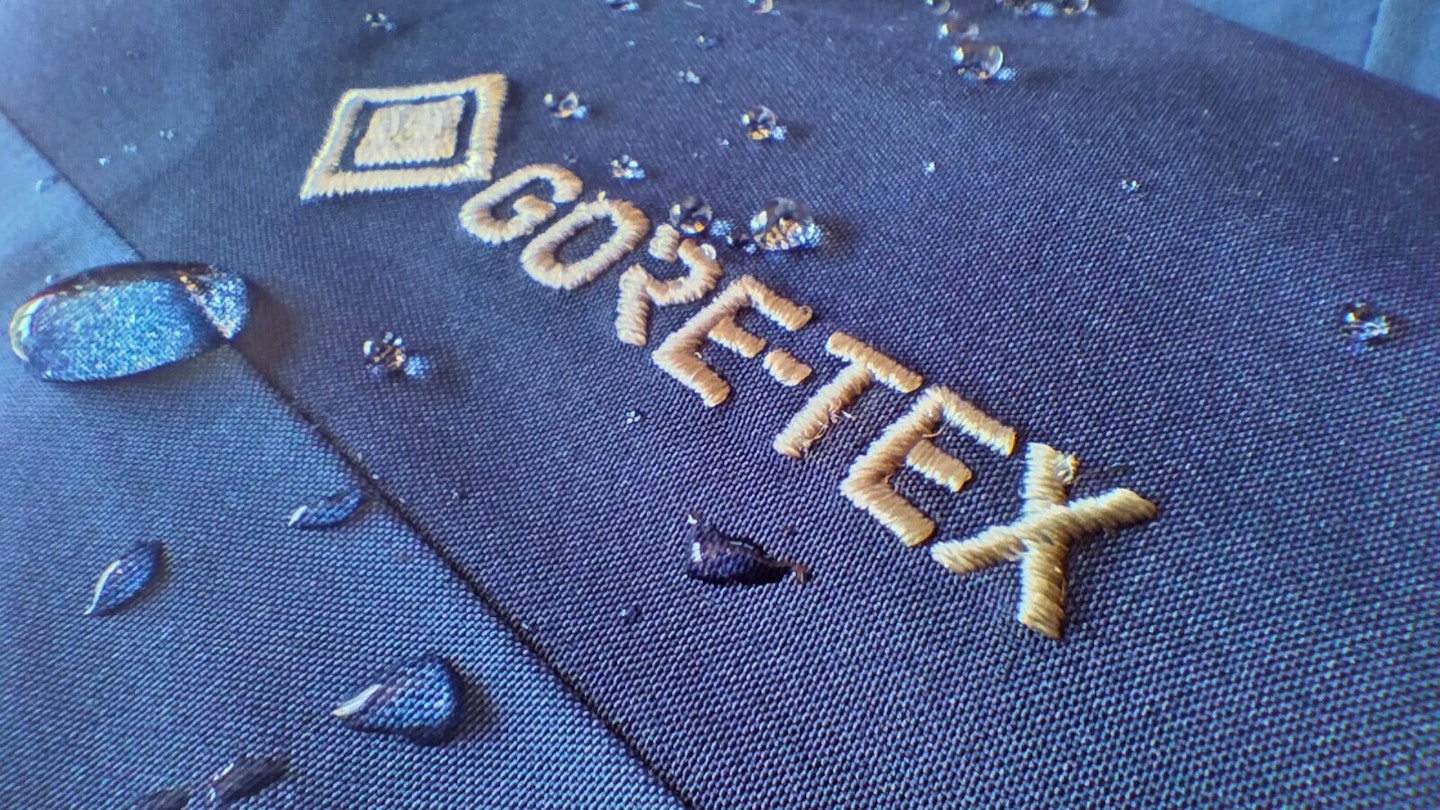 Gore-Tex is a membrane produced by Gore. Gore refers to itself as an ingredient brand because it supplies waterproof and water repellent fabrics to other brands to use in their garments, footwear, and accessories.
Gore-Tex is made from polymers (large molecules) called ePTFE (expanded polytetrafluoroethylene) and ePE (expanded polyethylene). Gore uses these because, when made into a membrane, they act as effective barriers to water while also allowing perspiration to escape.
This is possible because Gore-Tex is microscopically porous, with billions of pores per square inch. Water droplets can't get through these tiny pores but moisture vapour, like perspiration, can. So, your sweat can escape while the water stays out. It's also windproof.
Garments, footwear, and accessories that use Gore-Tex, bond the membrane to a face fabric (and sometimes a backer) in a 2-, 2.5-, or 3-layer construction.
Gore produces a range of Gore-Tex products based on its membrane technology. The one most of us know are the Gore-Tex products carrying the 'black diamond' label boasting the 'Guaranteed To Keep You Dry' promise. Gore products with this label include standard Gore-Tex, Gore-Tex Pro, Gore-Tex Paclite, and Gore Tex Active, for example.
All of these are reasonably self explanatory. Standard Gore-Tex is aimed at the everyday and lifestyle use, Gore-Tex Pro brings heightened ruggedness, Paclite is lightweight, and Active is more breathable. However, Gore also produces a non-waterproof but windproof Windstopper fabric too. This completely cuts out windchill while aiming to be highly breathable.
What is so special about Gore-Tex?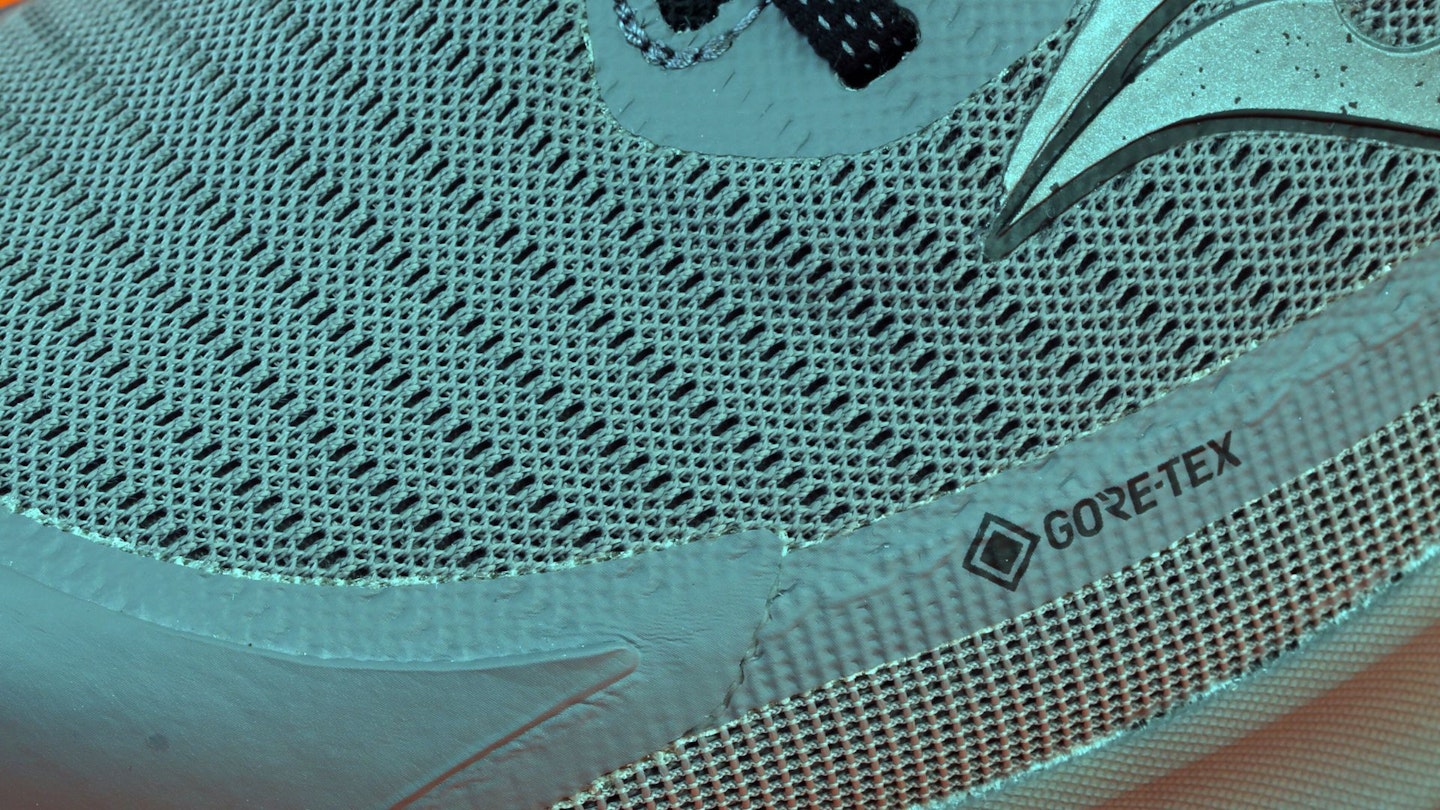 Bob Gore was the first to create ePTFE – this waterproof, breathable synthetic material. He did so back in 1969. This innovation gave Gore the edge back in those early years but why is it still so dominant in the sector today?
A lot of brands produce their own proprietary membranes (such as Jack Wolfskin's Texapore, and KEEN's KEEN.DRY), and Gore has competition from other specialists such as Pertex. But Gore has managed to keep itself at the forefront of waterproof fabric research and development.
Gore's product lineup speaks to this, including in footwear with its clever Gore-Tex Invisible Fit, for example.
Gore tests all its products in the lab, in person, and out in real world conditions. Gore says this is in pursuit of not just performance and comfort, but durability too. Clearly Gore-Tex users think this method is effective because Gore is unquestionably top dog with waterproof fabrics. Adding our two cents' worth, we have consistently found Gore-Tex to be the yardstick for years. It has always lived up to its promises. That said, we are finding that Gore-Tex is facing increasingly capable and impressive competition as time goes on.
Gore-Tex waterproofing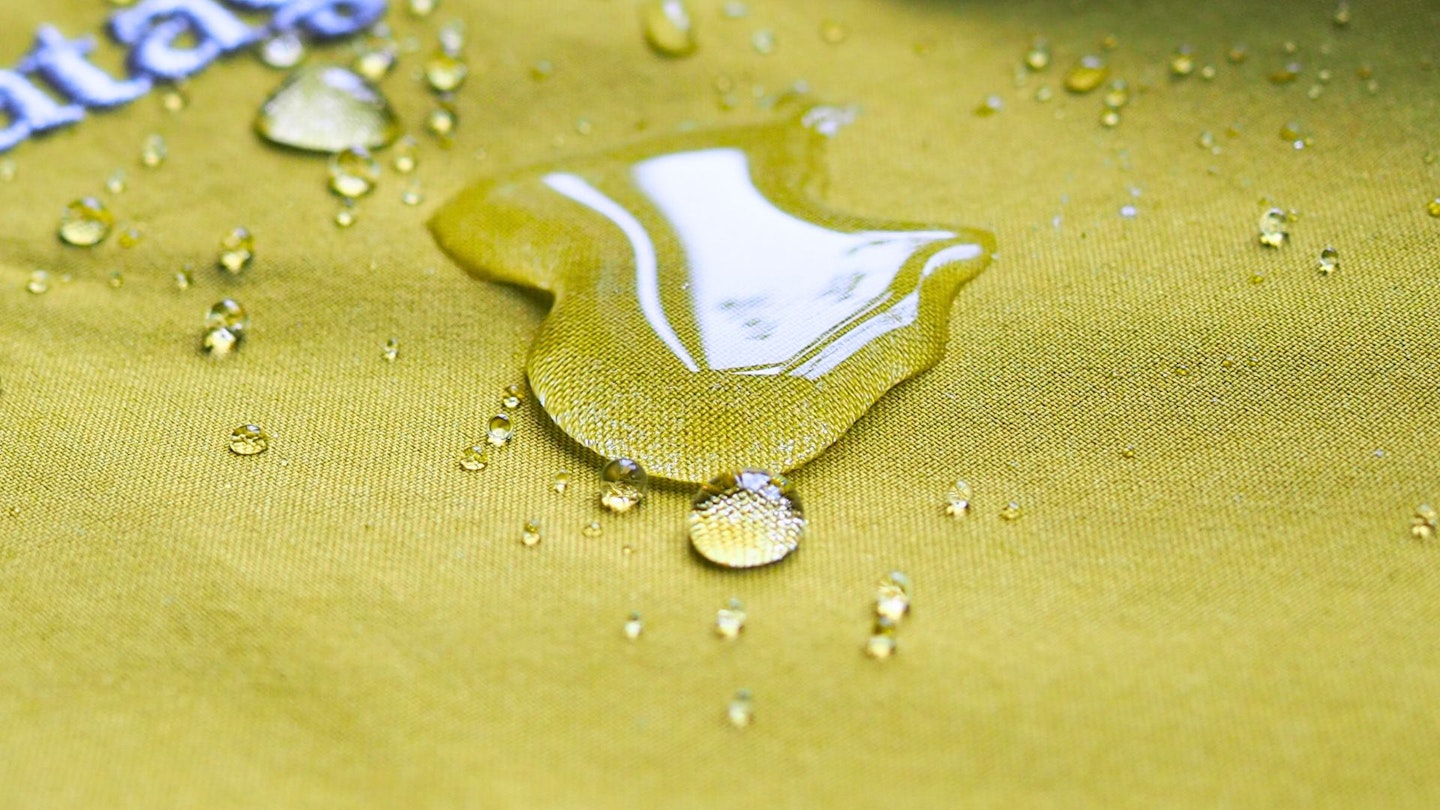 The unit of measurement for waterproof fabrics is hydrostatic head (HH) represented in millimetres (mm HH). This is needed because some waterproof fabrics repel water ingress better than others. A hydrostatic head rating indicates how much water pressure a fabric can withstand before water penetrates it. For example, 15,000mm HH means the fabric can withstand pressure from the equivalent of a 15-metre column of water. For high-performance waterproof hiking clothing, 15,000mm HH is a minimum. Ideally, you want 20,000mm HH or more.
One of the reasons Gore-Tex has remained so dominant in its area of expertise is because it has a higher waterproof rating than almost any other membrane. Gore itself doesn't quote a hydrostatic head figure, but its waterproof Gore-Tex gear rates at 28,000mm HH. Membranes produced by other brands usually (but not always) rate between 10,000-20,000mm HH.
Gore-Tex durability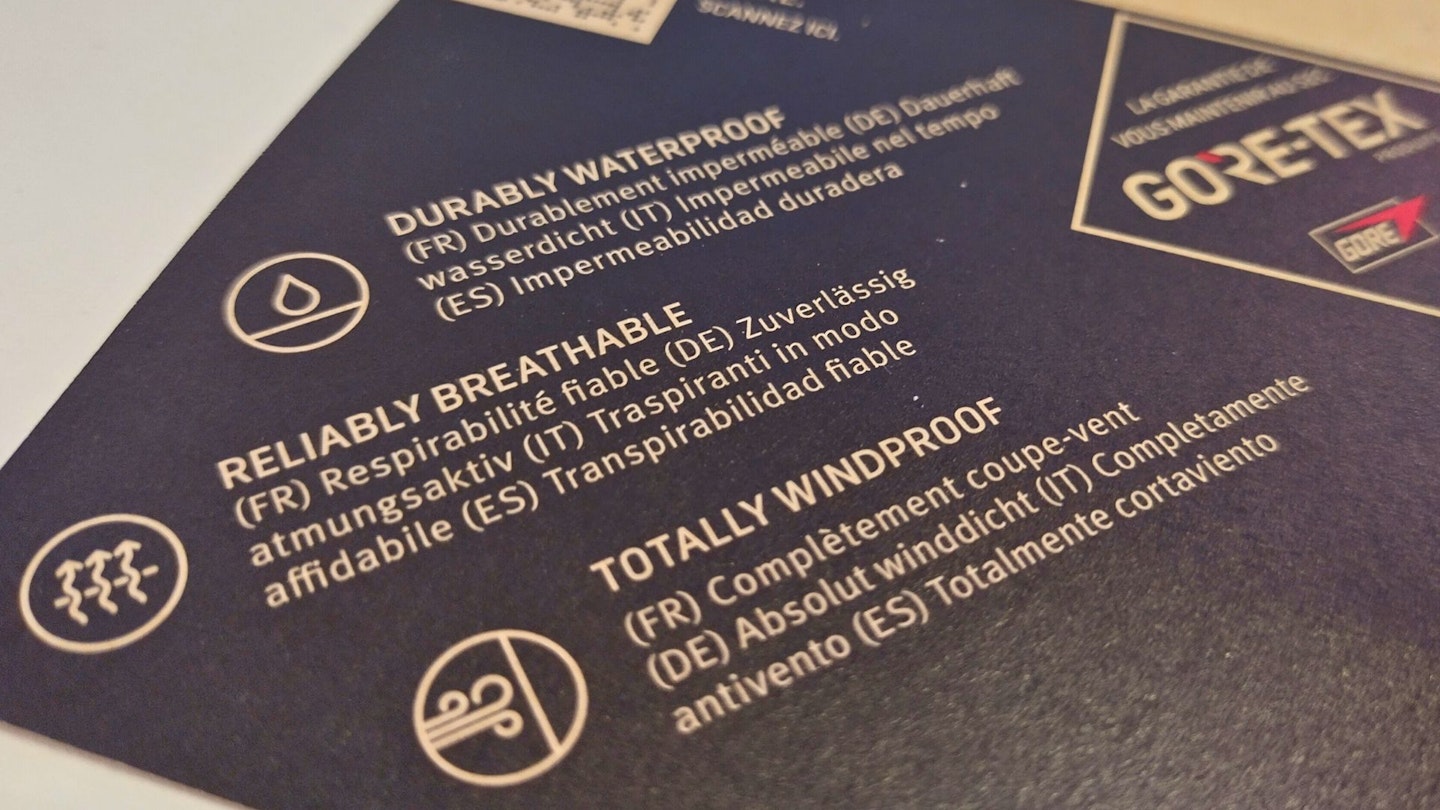 Gore's dedication to durable waterproofing is one of its key performance promises as a brand, along with reliable breathability and total windproofing. Durability is also one of Gore's primary sustainability arguments too.
Gore-Tex products do have a proven track record of durability, with the caveat they're cared for properly. Waterproof membranes don't last forever. But with care, users can get a decade or more out of their Gore-Tex gear.
Gore-Tex is also repairable. As some brands that use Gore-Tex ratchet up their own sustainability efforts, expanding or introducing their in-house repair services have been an important aspect of this. These repair services offer a wide range of repairs for Gore-Tex (and other waterproof membrane) gear, such as patch repairs, zip replacements, and cleaning and reproofing treatments.
Gore also has its own annual Gear Tour repair service in partnership with Ellis Brigham.
Gore-Tex sustainability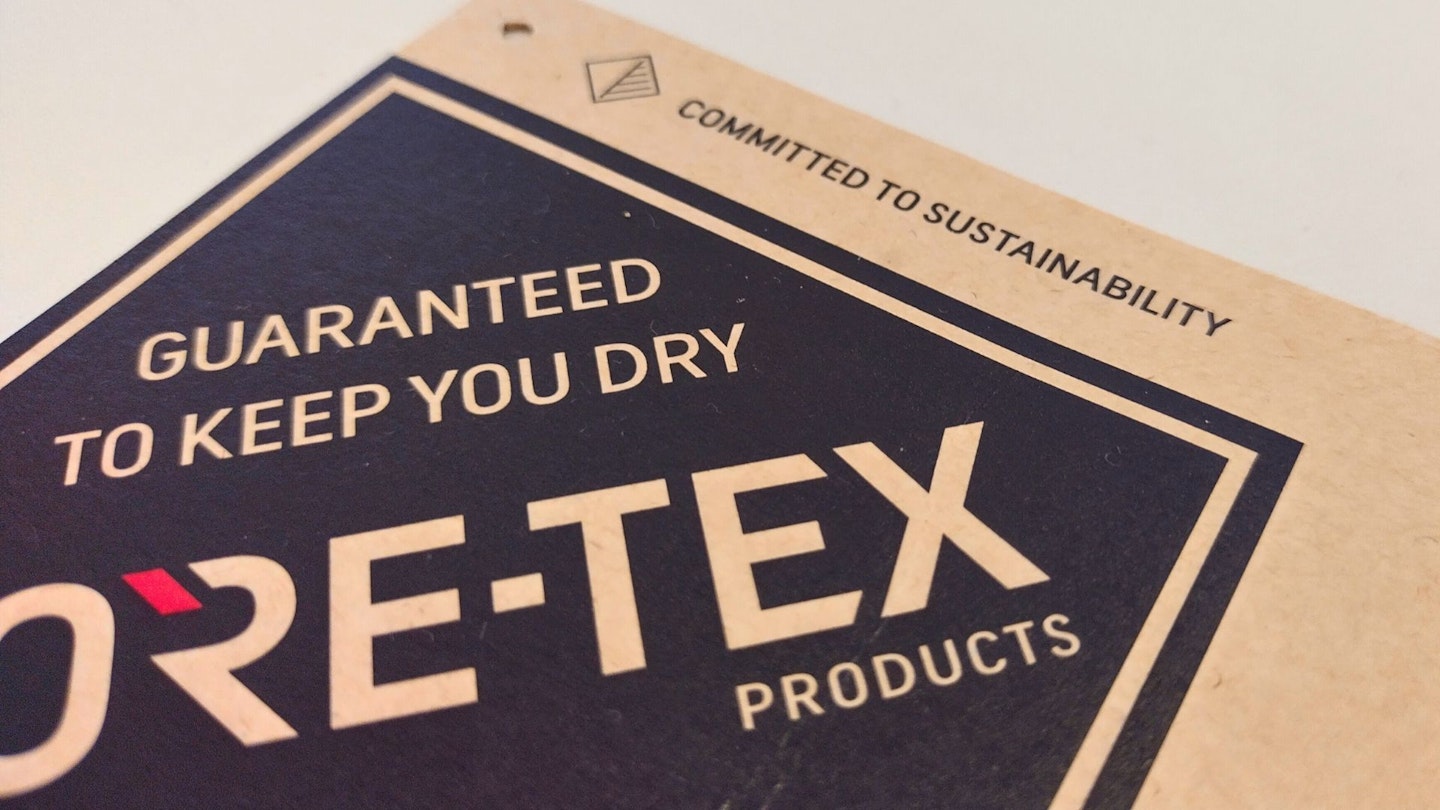 While Gore-Tex delivers on the durability front, Gore's core fabric, ePTFE isn't very environmentally friendly because it contains fluorocarbons – PFCs. However, in 2017 Gore created a plan to eliminate its use of PFCs, with a caveat. The caveat was to eliminate 'PFCs of Environmental Concern'. Gore agreed on a list of these PFCs of Environmental Concern in partnership with Greenpeace.
Gore says these PFCs of Environmental Concern are 'highly fluorinated, small enough to be bioavailable, and persistent [in the environment]'. With this in mind, Gore aimed to:
- Introduce a non-fluorinated DWR for use beginning in autumn/winter 2018.
- Remove PFCs of Environmental Concern from 'laminates that correlate with 85% of finished consumer product units (jackets, shoes, gloves and accessories) by end of 2020, and 100% by 2023'.
- And introduce a new membrane 'that is based on non-fluorinated materials', with the first products landing in 2022.
According to Gore's January 2022 progress report, Gore achieved the first goal, which was applied to over 80% of its 'general outdoor and lifestyle' products (so, not its specialist gear).
Goal number two hasn't been achieved within the original timeframe. Gore has had to delay this 'due to product development and scaling challenges' but says it 'is now on track to transition the vast majority of its portfolio by end of 2025'.
Gore has also rolled out its new non-fluorinated membrane. It's called ePE (expanded polyethylene), which we've tested. It performs exactly like the original Gore-Tex membrane, albeit a bit thinner but is equally capable of delivering Gore's promises.
Is Gore-Tex worth it?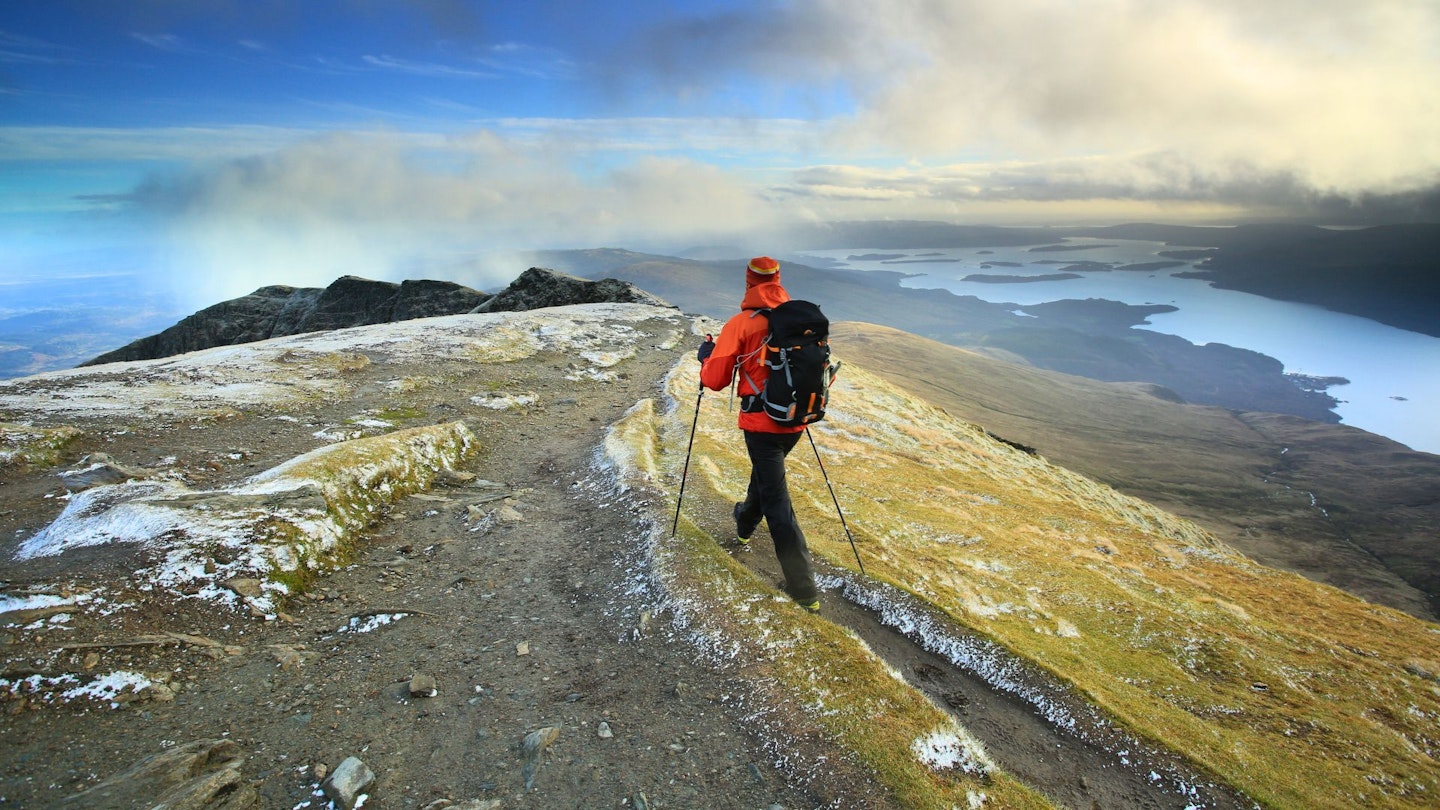 Our opinion is that Gore-Tex garments are worth it for those who need the performance – keen hikers, cyclists, and mountaineers for example. But we'd also say it's worth those people expanding their horizons and considering some alternatives because these days, there are some very good ones.
For example, Helly Hansen's Odin 1 World Infinity Jacket won a Gear of the Year award from us, using a proprietary membrane. We've also spoken to the founder and owner of American outdoor clothing brand, Artilect. His brand's waterproof jackets use an innovative treatment called EMPEL, which he says is a more durable (i.e., completely permanent), sustainable, and higher performing waterproof treatment than the status quo.
In the world of footwear, we've found Scarpa's HDry waterproofing system to be both ingenious and effective.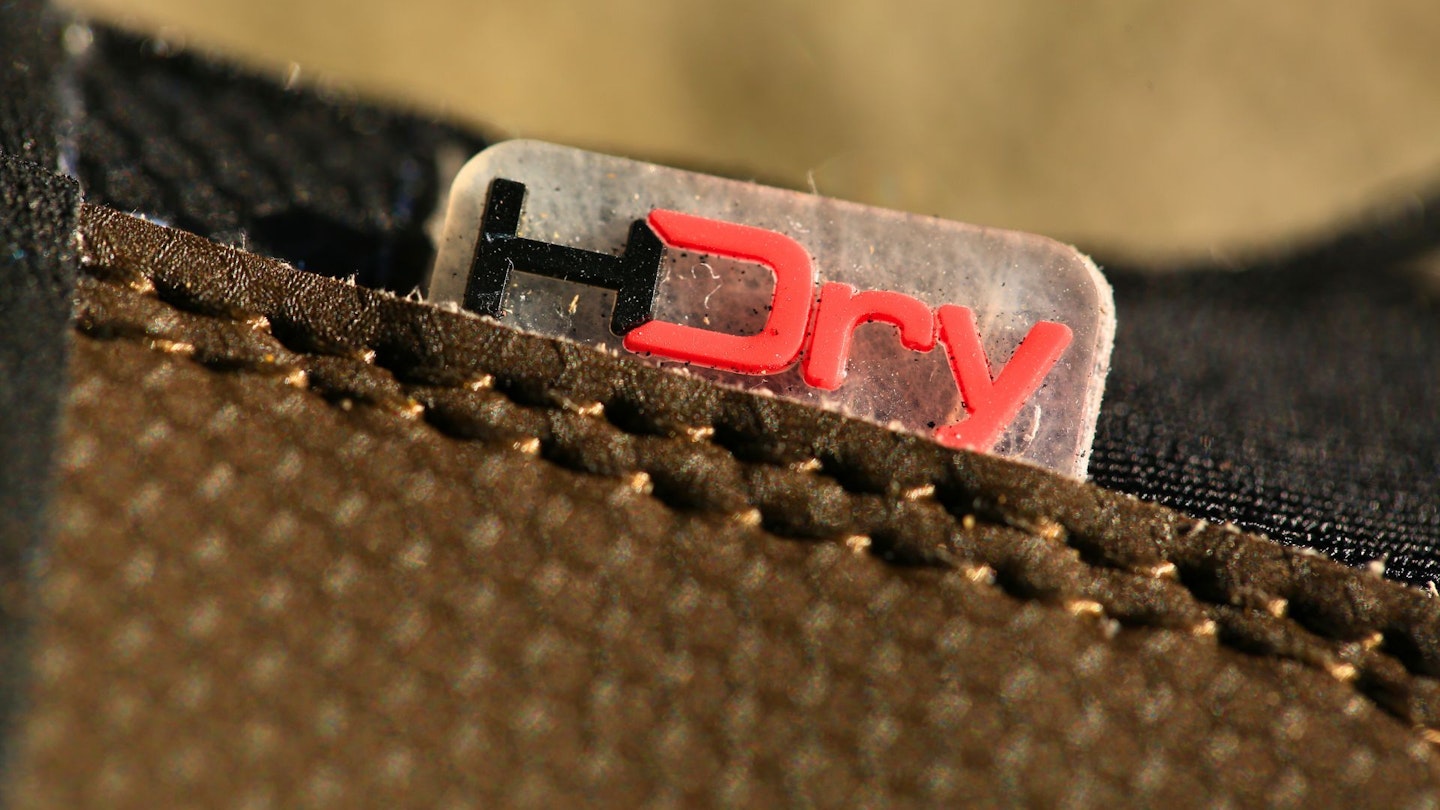 The thing with Gore-Tex is that for as long as most of us remember, it has served as the yardstick for waterproof membranes. Garments using Gore-Tex usually cost more than those that don't, but it's proven, reliable, and you get what you pay for.
So, Gore-Tex still maintains its place as the ubiquitous name in waterproof gear. But some competition that was once lagging behind is now catching up fast, while some new innovations have swept in out of the blue, looking to dethrone the ruler.
Get half-price digital OS Maps! Trail and Country Walking magazine members get 50% off an annual subscription to OS Maps for 12 months! Find out more here.
Don't forget to subscribe to the Live For The Outdoors newsletter to get expert advice and outdoor inspiration delivered to your inbox!
Chris Williams is a Digital Content Writer for Live For The Outdoors. He trained as a journalist in New Zealand and has been working on Live For The Outdoors since 2021.