Sturdy high-ankle walking boots or trainer-like hiking shoes – which are best in the mountains? This question has become one of the great gear debates of modern times. Truthfully, with impressive strengths on each side, the answer will always depend on what you're looking for.
Obviously, the major advantage of going for shoes over boots is their lighter weight. This makes even more sense in the prime hiking seasons, from late spring through to early autumn. Experienced hillwalkers often ditch their heavier gear for minimalist options once winter starts winding down. Once the sun's out, even super breathable lightweight walking boots aren't immune to overheating. And nobody wants hot feet!
Another oft-quoted bit of walkers' wisdom – 'One pound on your feet equals five pounds on your back'. This rule of thumb was (supposedly) developed by Sir Edmund Hillary and fellow climbers training for the 1953 Everest expedition. It's a sage bit of advice, still repeated by some of the greatest exponents of 'fast and light' backpacking.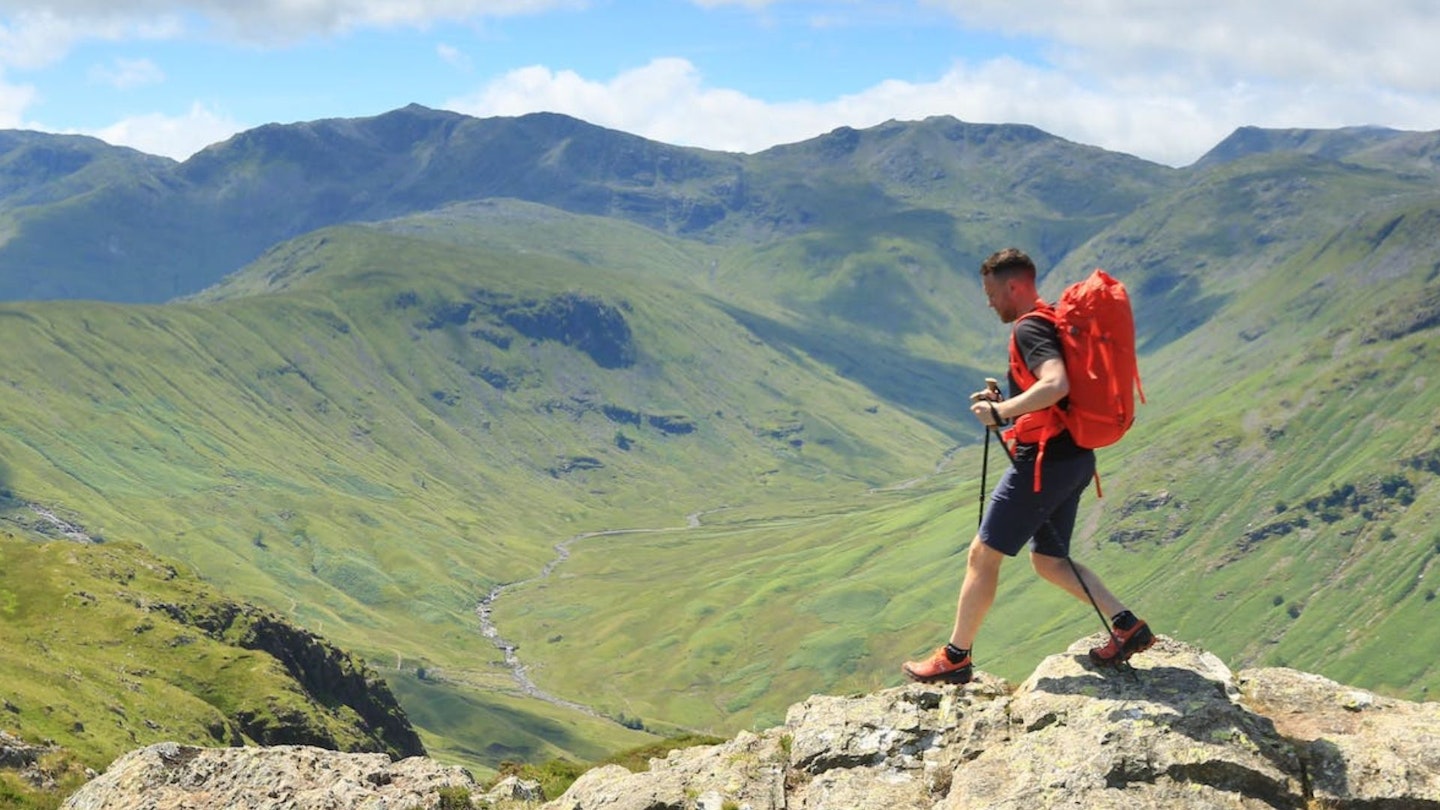 The best hiking shoes at a glance:
Gear of the Year 2023 Winner: Hoka Ancapa Breeze Low - view offer on Hoka
Best in Test: Arc'teryx Norvan LD3 - view offer on Arc'teryx
Best Value: Keen WK400 - view offer on Sports Shoes
Best women's hiking shoe: Salomon Outpulse GTX - view offer on Sports Shoes
If you're attracted to the idea of being a bit swifter and more agile in the hills, you've come to the right place. We've selected those that struck the best balance between comfort, support, cushioning, weight and grip – while also presenting something for everyone. So, there are stiffer, more technical approach shoes for hillwalkers who love rocky scrambles, plus a few lightweight, trainer-inspired hikers that promise instant out-of-the-box comfort – perfect for fast-paced hill-bagging.
The best hiking shoes in detail
Trail Gear of the Year 2023 Winner
Description
These hiking shoes are unique, bold and succeed in their singular aim: comfort. While they aren't
Pros
Immaculate cushioning
Innovative geometry in construction
Durable for ultra-long distances
Cons
Heel shape isn't for everyone
Loud style isn't for everyone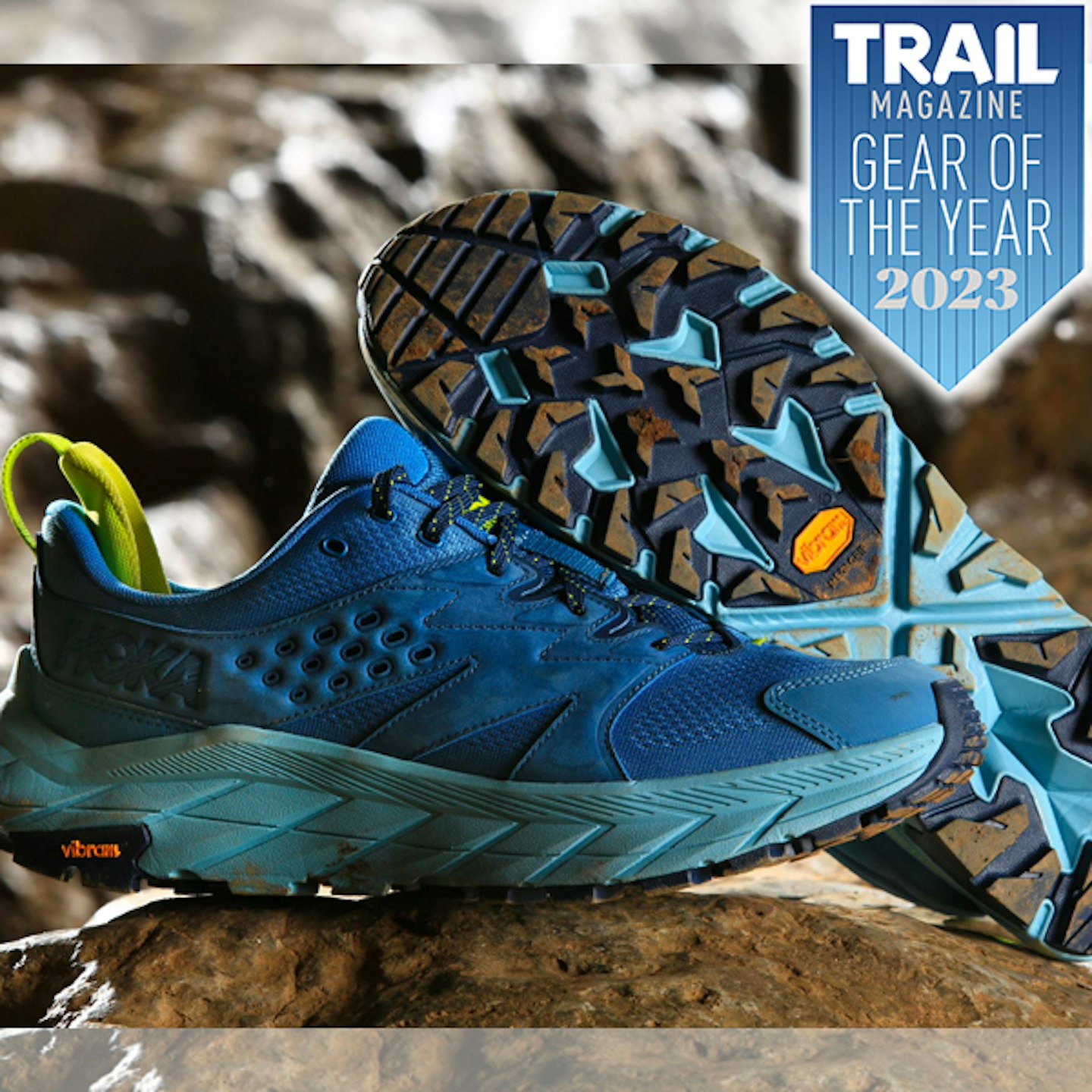 Best in test
Description
Another trail running trainer that hits all the right notes as a hiking shoe, the Norvan LD3 is
Pros
Ultralight

Generously cushioned

Precise, technical design
Cons
Cushioning won't suit all tastes
Only 4mm lugs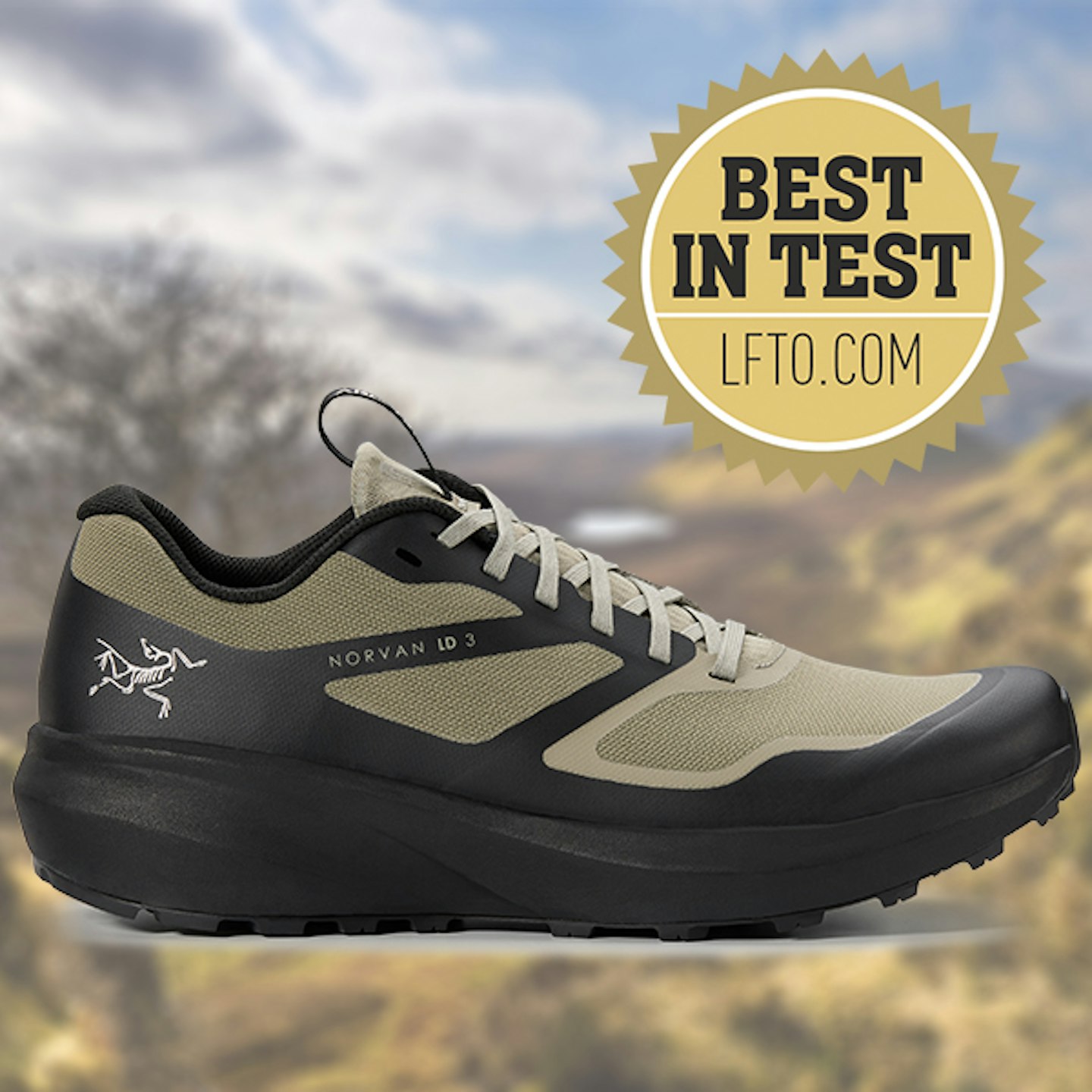 Best Value
Description
This new-for-2023 shoe polarises opinion. Some hikers adore it, others despise it – as evidenced
Pros
Plush, unique midsole
Superb energy return
Lovely 'ride' to each step
Cons
Outlandish design
Not suited to very rugged, technical terrain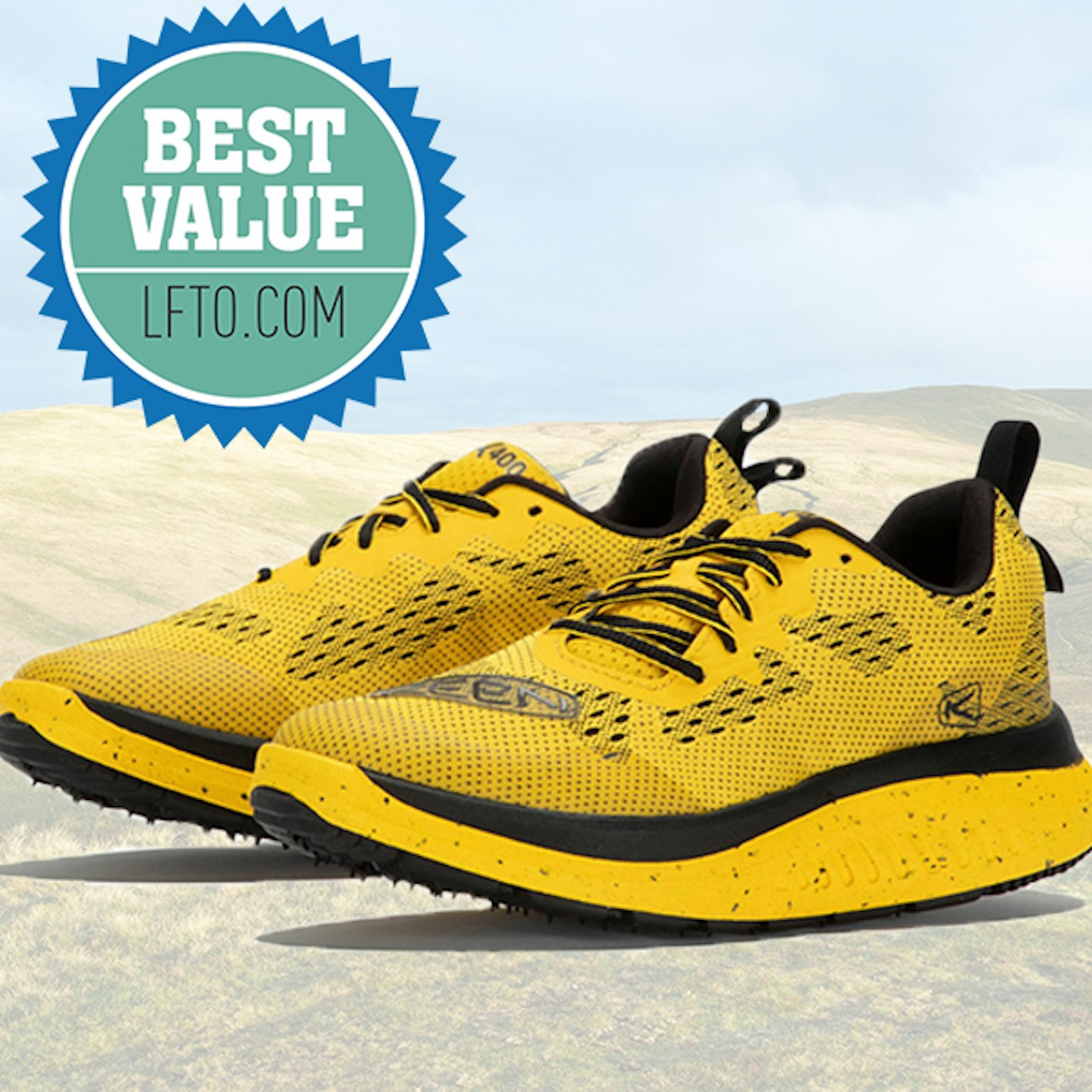 Best women's hiking shoe
Description
The Outpulse is a very capable lightweight option pitched at 'fast and light' hikers who like to
Pros
Snug trainer-like fit
Soft padding around cuff and tongue
Good breathability 
Cons
Not the most durable hiking shoe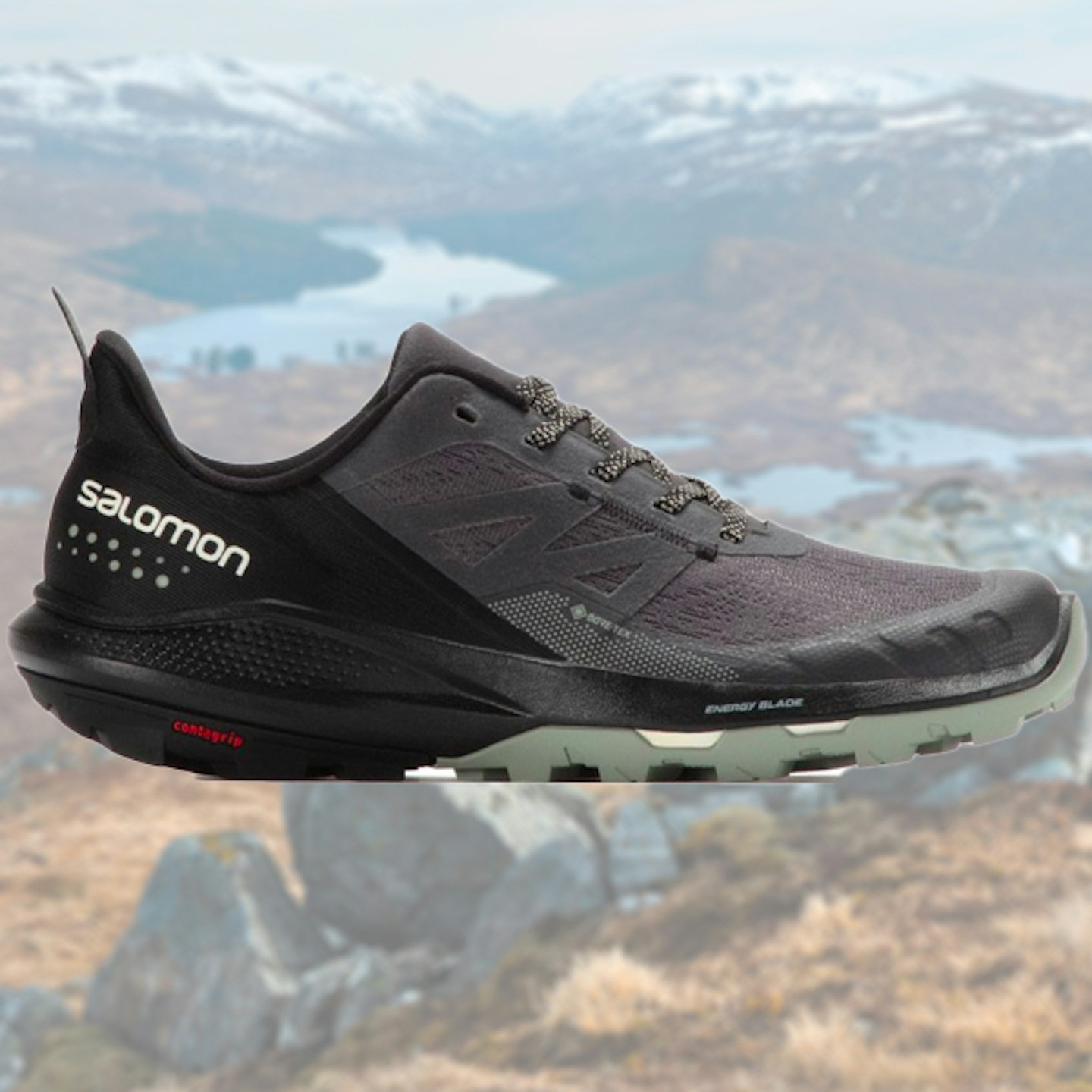 Best rugged hiking shoe
Description
This is a La Sportiva classic that, with a few tweaks and the use of additional fabrics, now
Pros
Extremely protective
Stable and rigid construction
Wide fit available
Cons
There are better options for speedy hiking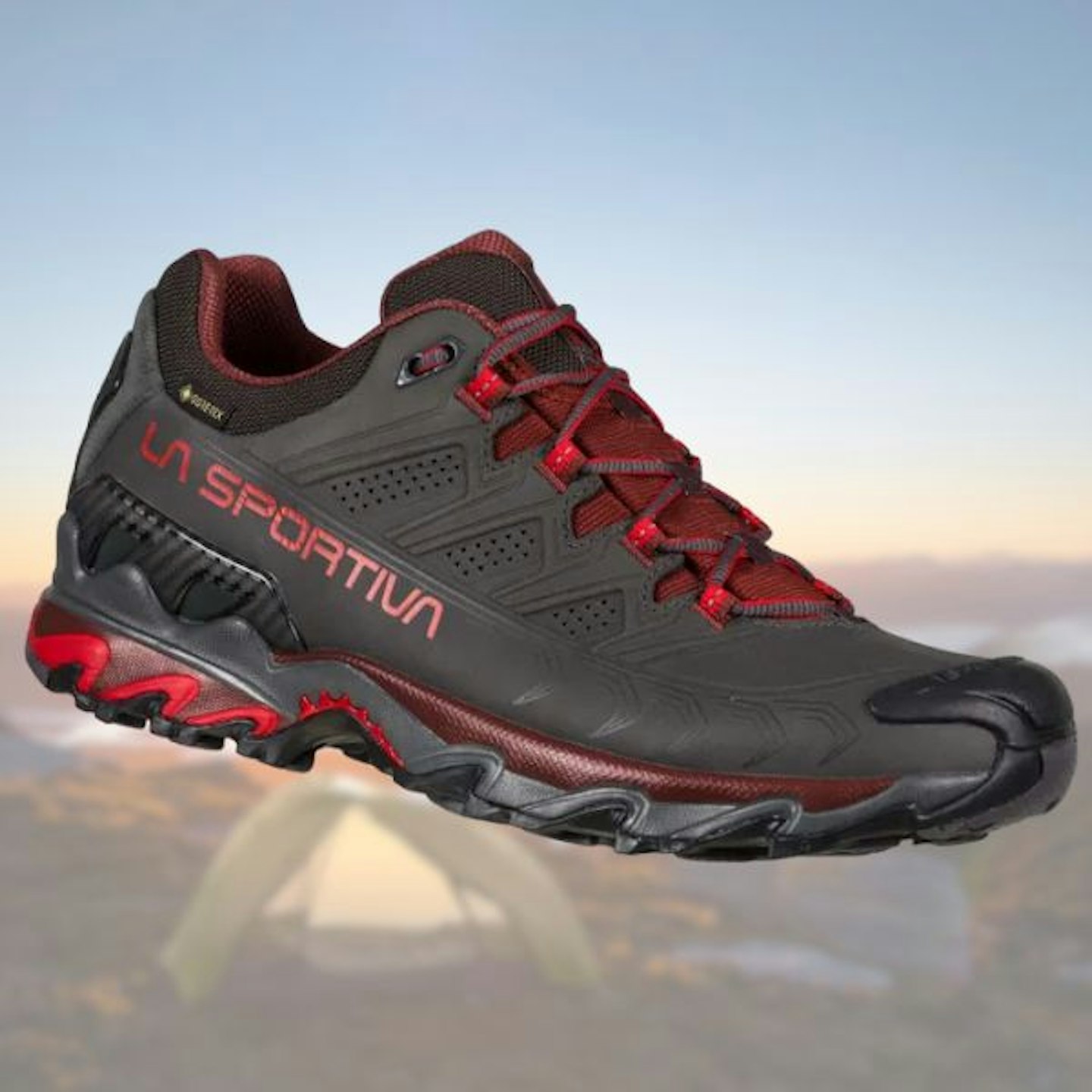 Best lightweight hiking shoe
Description
Lake District-based brand Inov-8 is much-loved amongst the fell-running community for its
Pros
Excellent grip
Fantastic features
Gore-Tex liner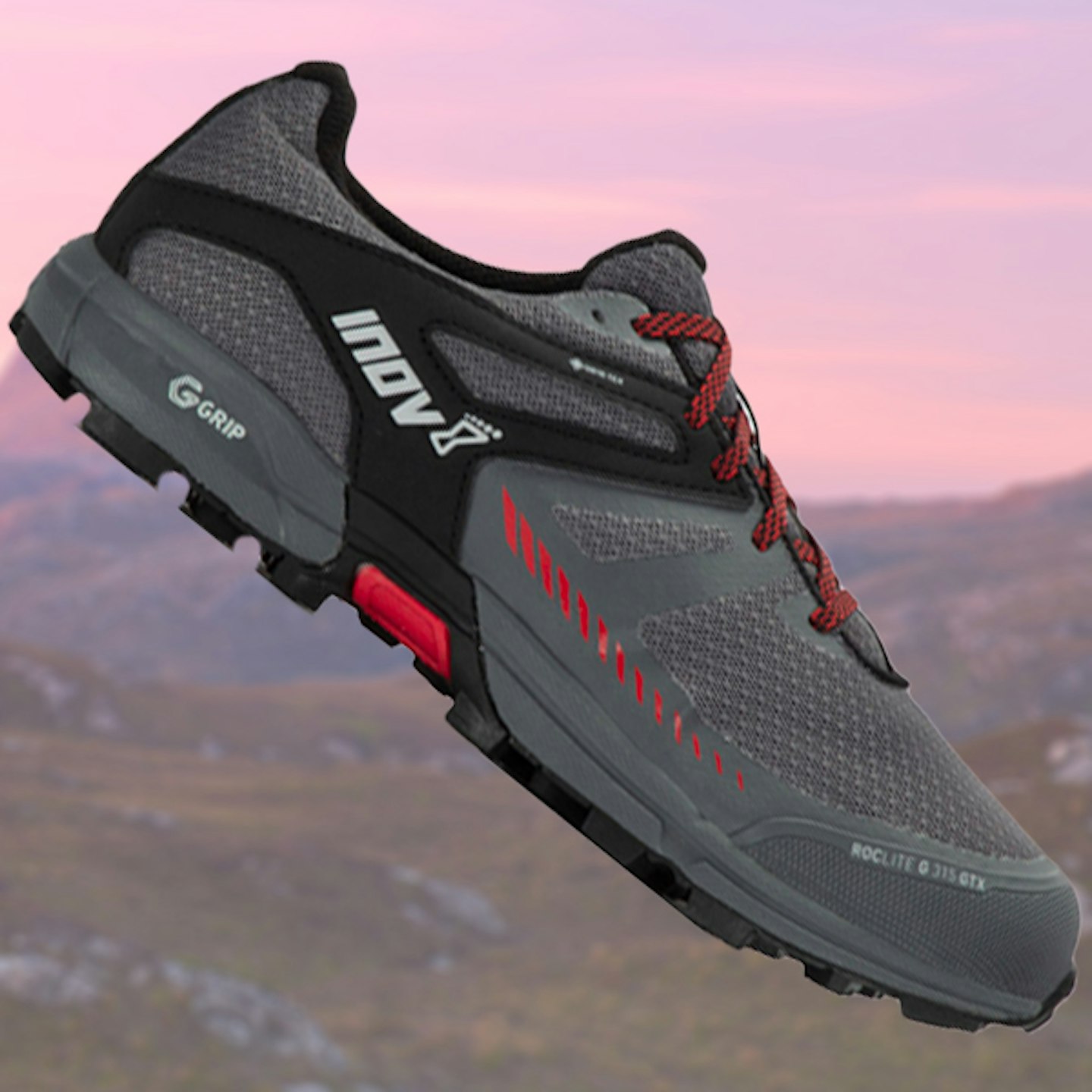 Best waterproof hiking shoe
Description
With the Cloudventure Waterproof, Swiss brand On has engineered a shoe with a unique, eye-catching
Pros
Stylish look
Quality waterproof construction
Clever design for performance
Cons
Slightly stiff
Outsole can clog with debris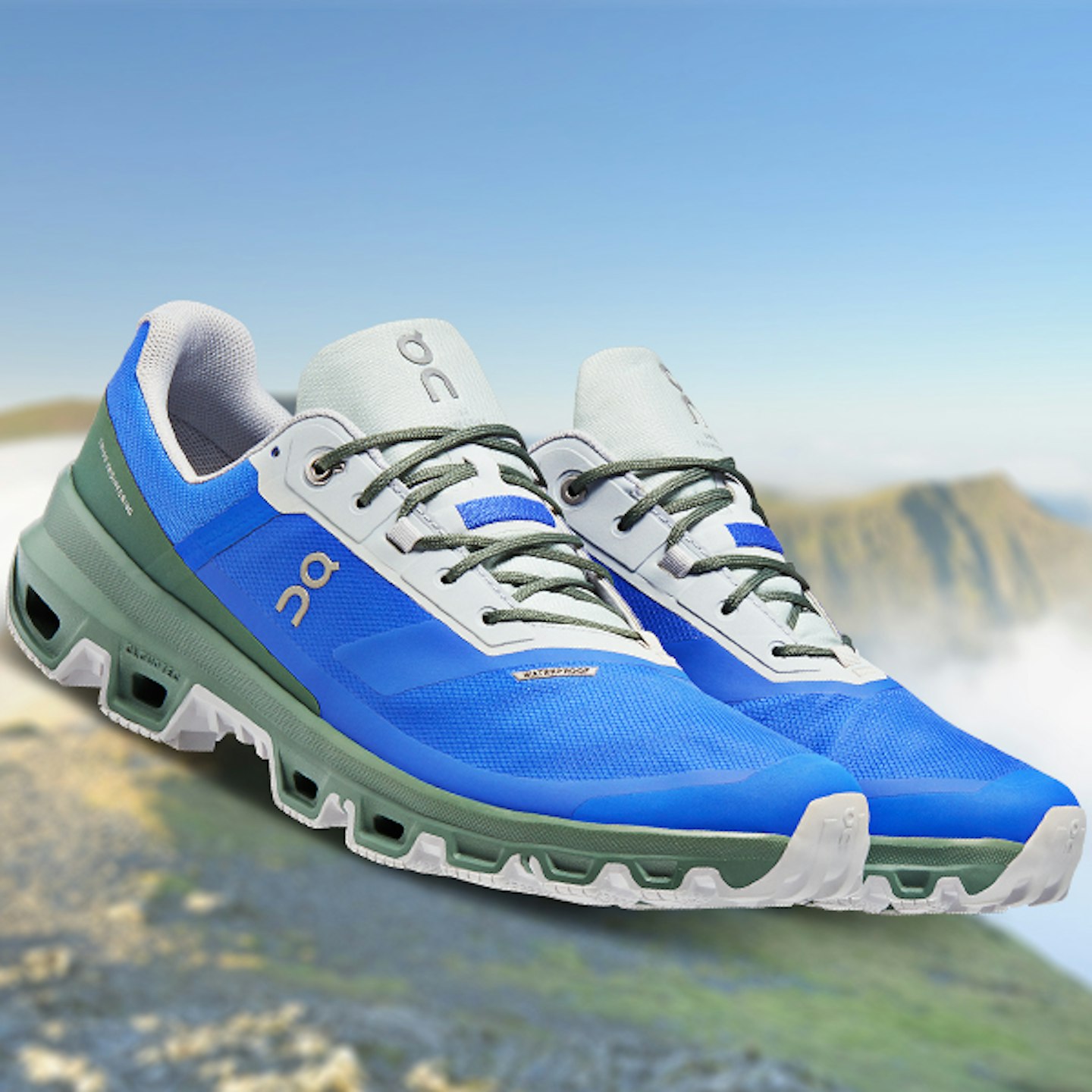 Best traditional hiking shoe
Description
Reviewing this traditional, chunky, leather and waterproof walking shoe side-by-side to the
Pros
Strong and stable

Gore-Tex waterproofing

Highly protective underfoot
Cons
Chunky

Outsole and lugs could be more aggressive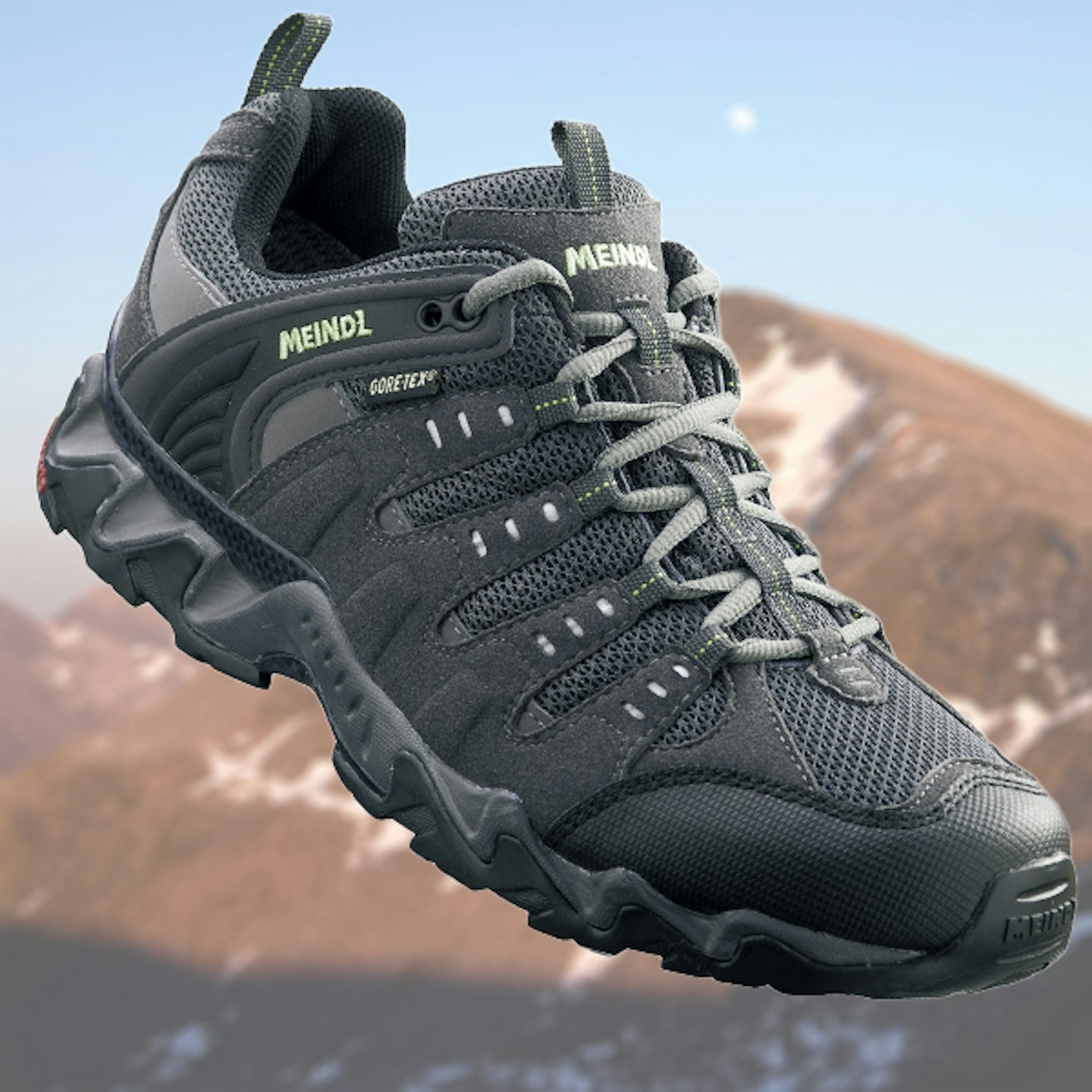 Best for long distances
Description
Named after the 2650-mile Pacific Crest Trail, this shoe is excellent for big mileage day hikes
Pros
Long-distance underfoot comfort
All-round performance
Proven design
Cons
Others offer more foot support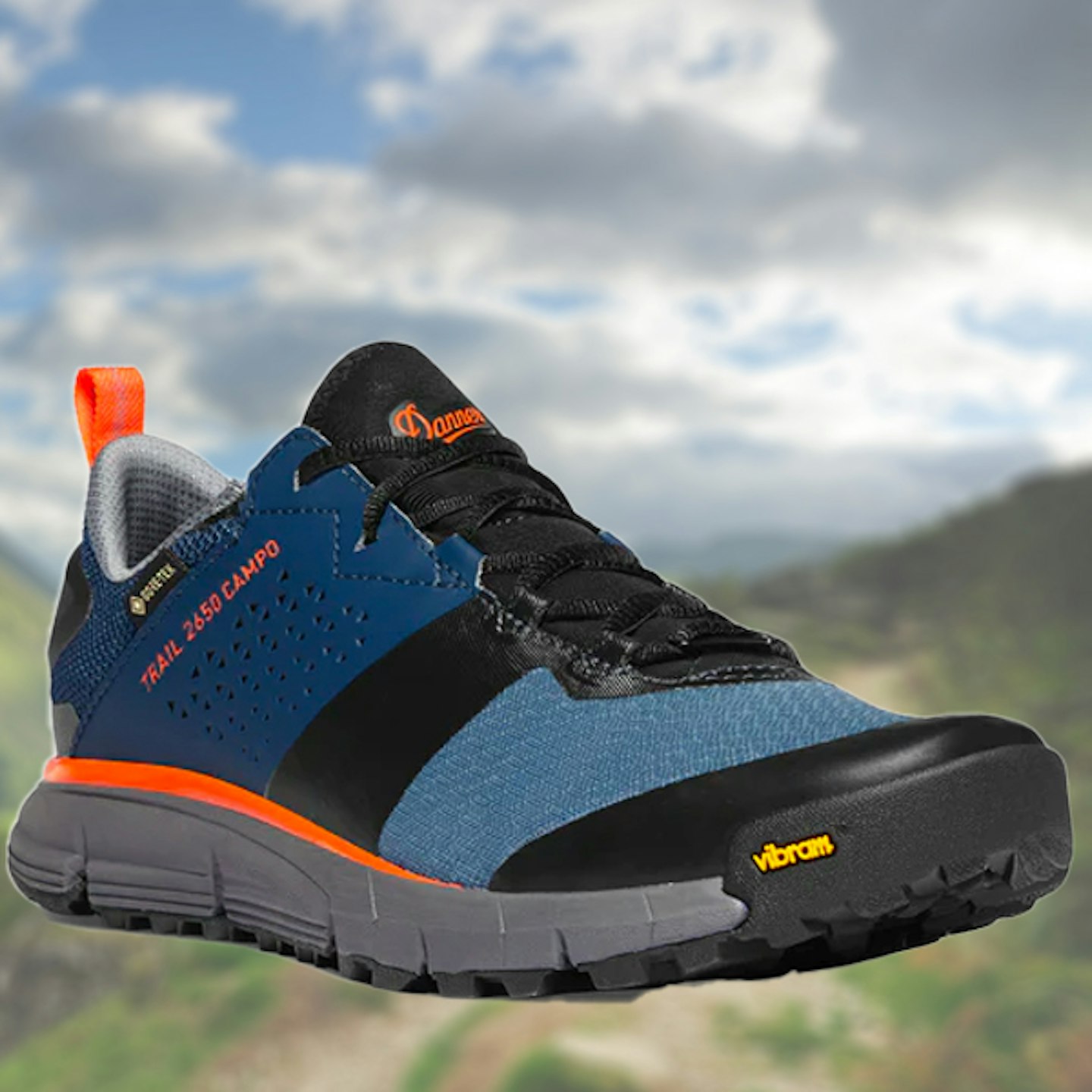 Best trainer-style hiking shoe
Description
The Ribelle Run is a technical trail running shoe, but it works just as well for hiking. It is
Pros
Breathable

Highly responsive

Great on technical terrain
Cons
Not very cushioned
precise fit may not suit everyone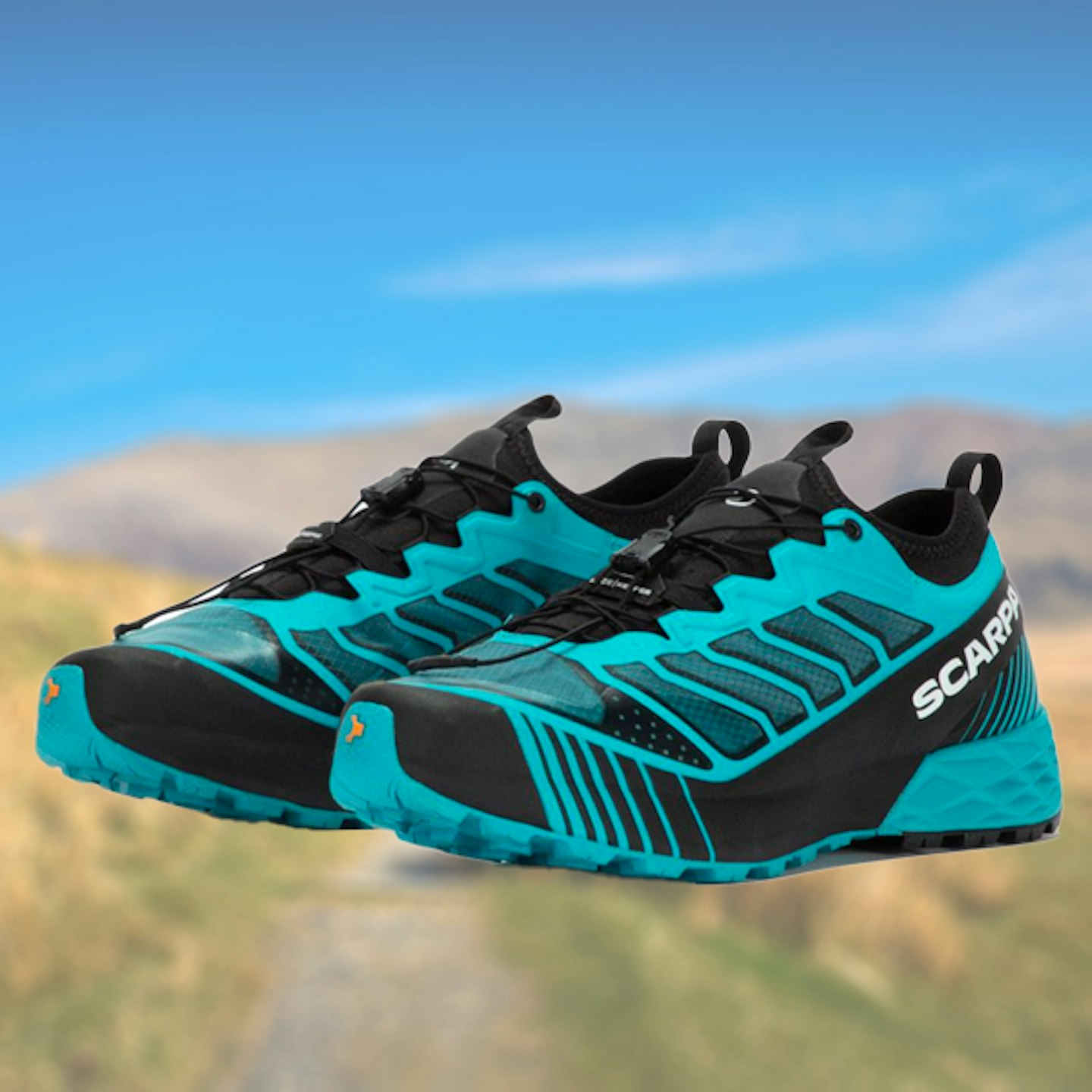 Best for hard-packed trails
Description
Light, agile, and as comfortable as a trainer, these are perfect for gobbling up the miles on
Pros
Spacious toebox
Gaiter keeps out debris
Breathable
Very comfy
Cons
Edgy styling not for everyone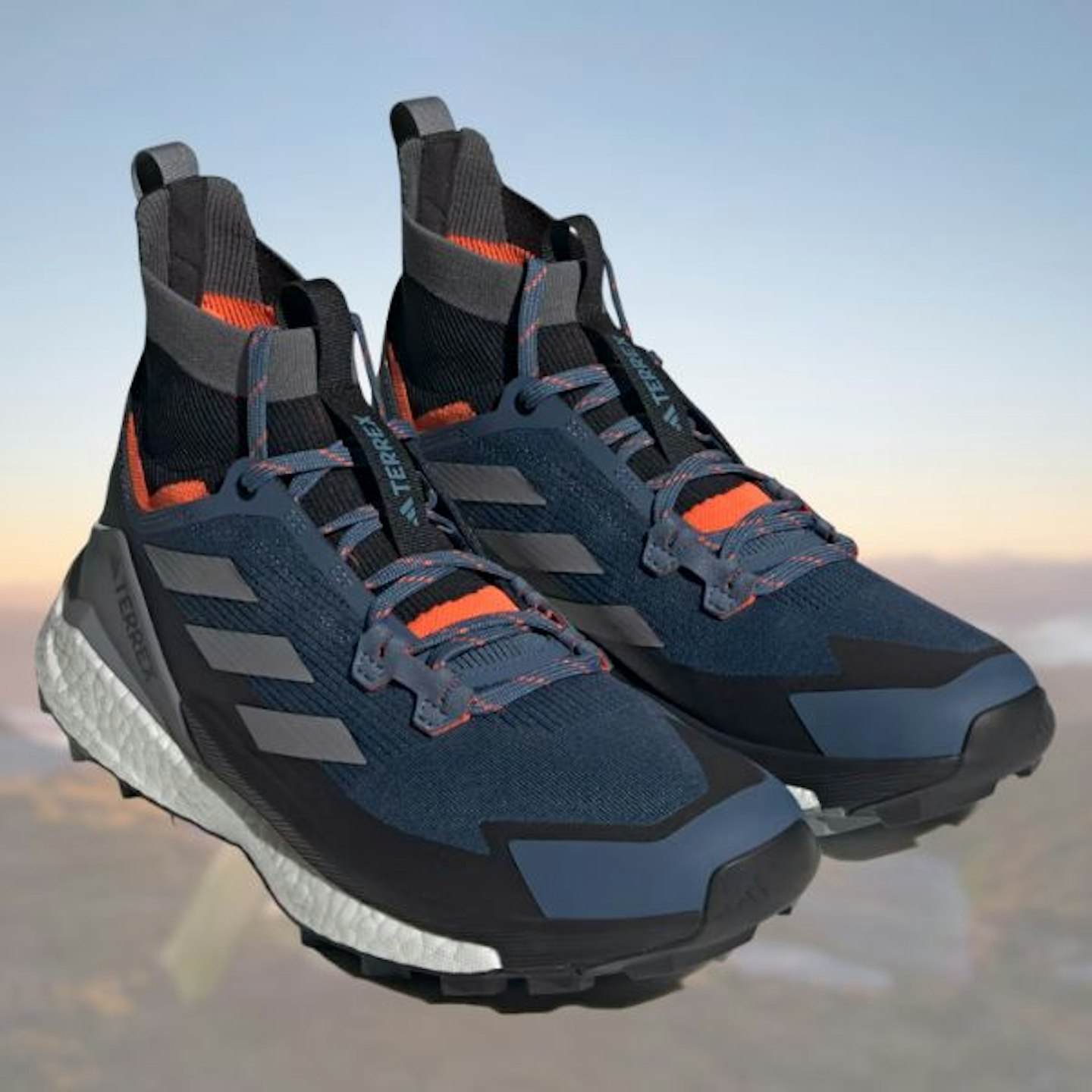 Best for kids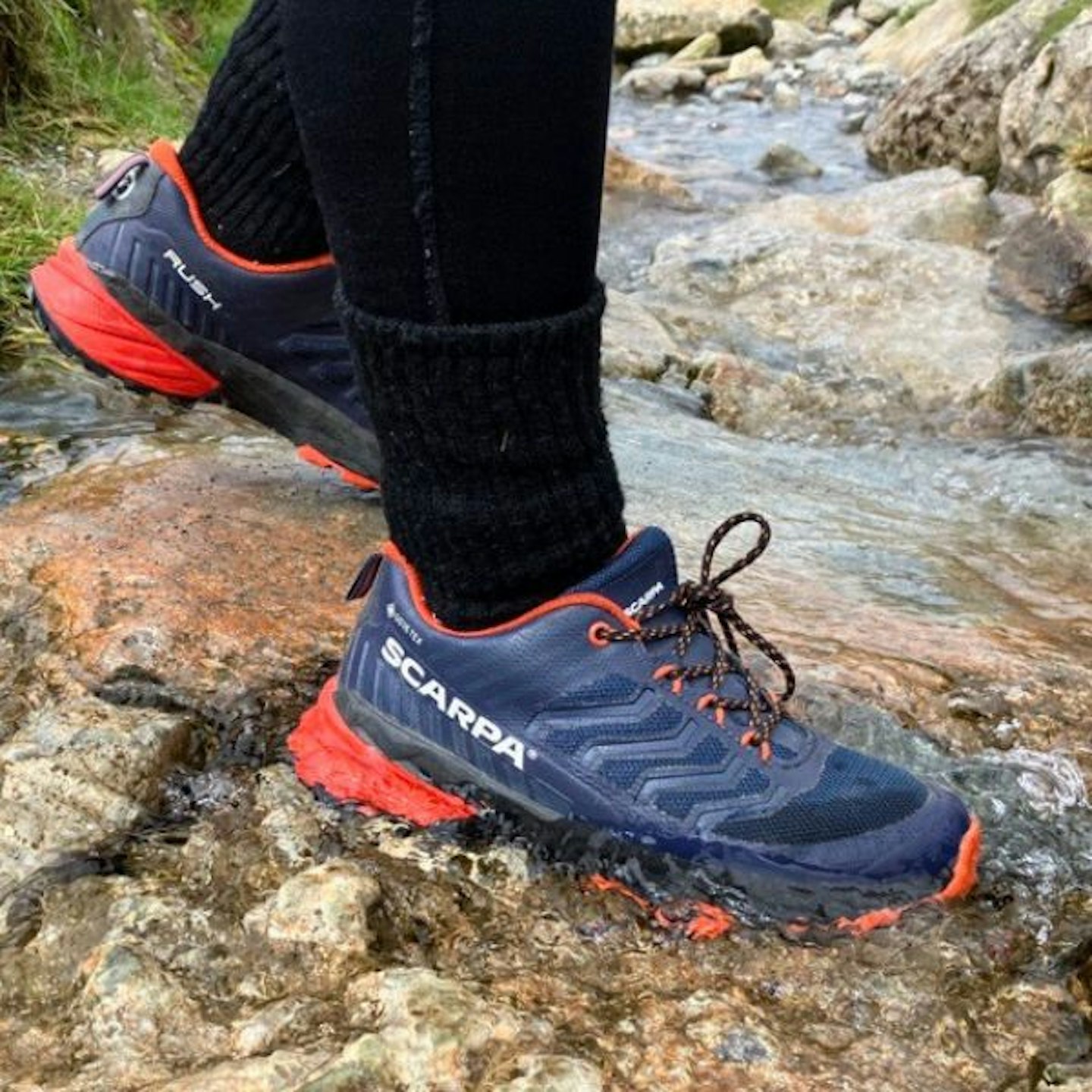 Live For The Outdoors
Description
The quality of Scarpa's footwear will need little introduction to regular hillwalkers because
Cons
They'll outgrow them before they wear out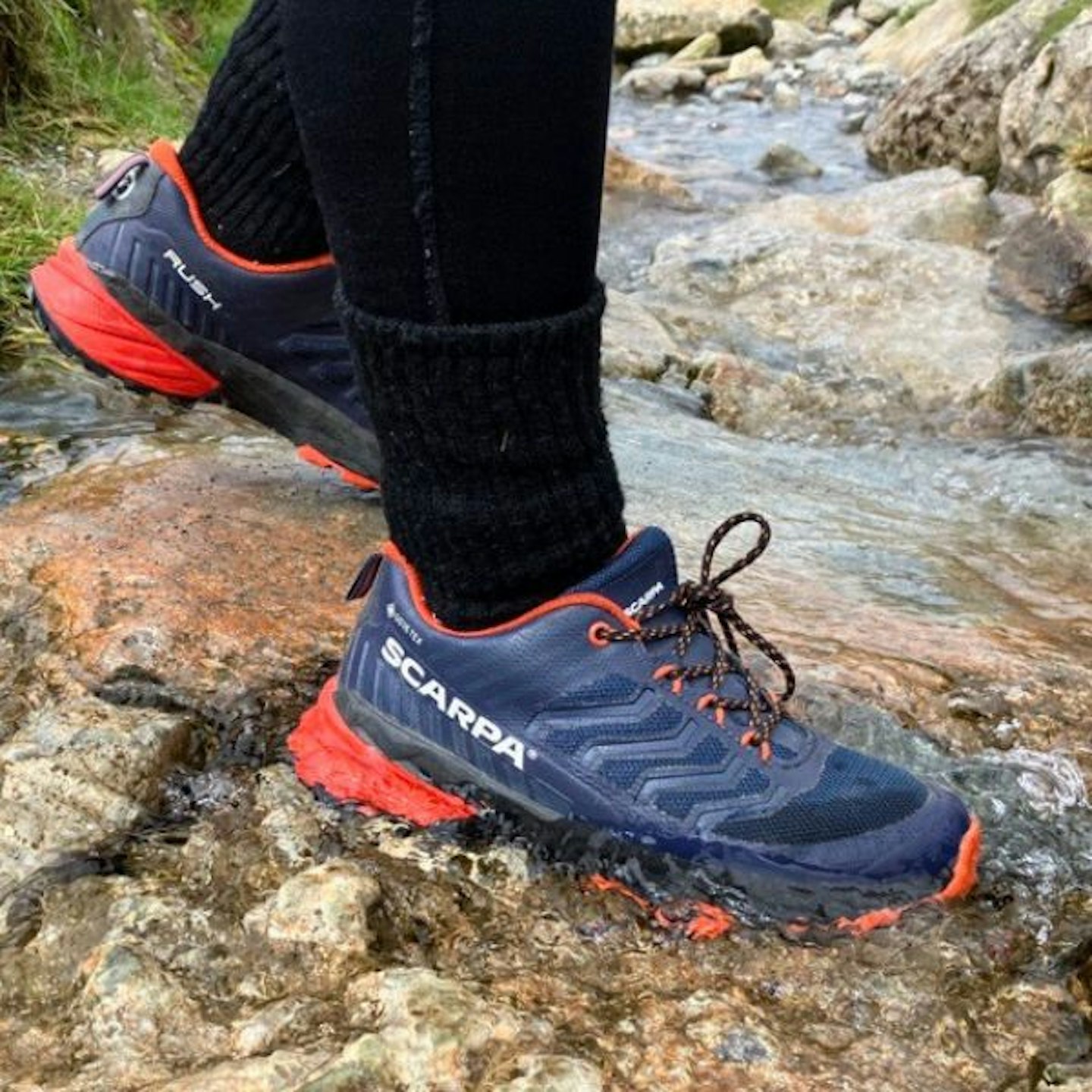 How to buy the best hiking shoe
Walking shoes vs. trail running trainers: There is a huge variety in hiking footwear now. A current trend is to wear modern trail running trainers for hiking – they can be light, fast and grippy with excellent energy return, thanks to cutting-edge tech. Alternatively, you can go for shoes specifically designed for hiking, which tend to be slightly heavier and less cushioned but with better stability, protection and durability.
Upper: The upper is the exterior material of a walking shoe. Leather uppers (nubuck or suede) are generally stronger and firmer. Synthetic uppers are less durable but will be comfier and lighter, with enhanced flex and breathability.
Fit: Everyone's feet are shaped differently, and what fits comfortably for you might be blister-inducing for someone else. Fit is, therefore, absolutely critical. Even sock thickness affects fit. Your best bet is to try for size in a shop, ideally with a skilled footwear fitter. Aim for a secure, comfy fit without excessive compression or pinching. Space in the toe box for your toes to splay and the right volume at the forefoot are important.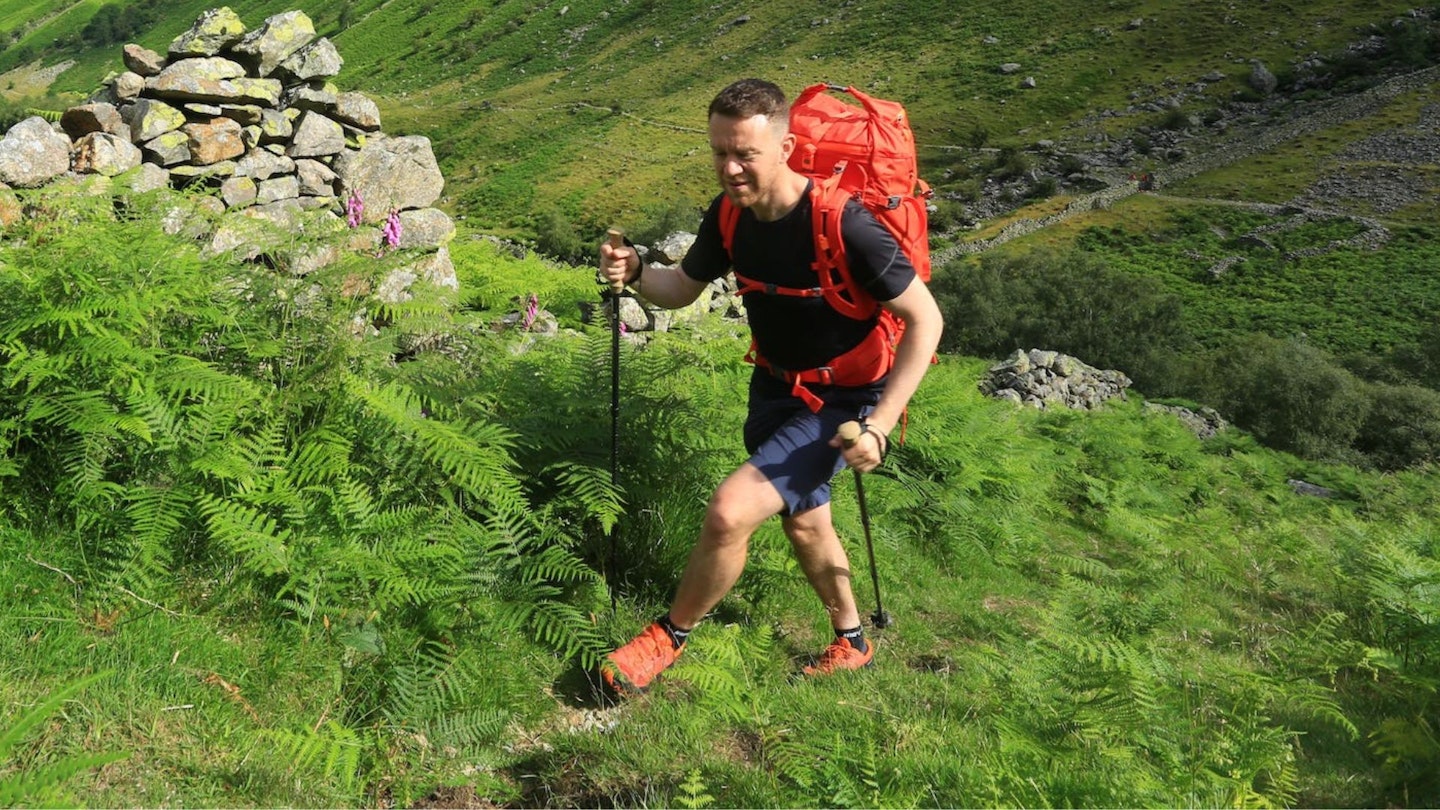 Weight: One of the advantages of shoes is that they're lighter than boots. But a reduction in weight can mean a loss of protection and support, so consider what's important to you. All weights quoted are per individual shoe.
Tongue: A padded tongue will provide improved comfort, while a gusseted or bellows tongue – which is fully attached to the uppers – will provide better protection from water and debris.
Toe bumper: A toe bumper provides additional durability and protection for the front of the foot, particularly on rocky ground.
Heel counter: This is the stiffened cup that encloses the heel, providing protection and support. A firm heel counter helps to lock the foot in place and offers additional stability.
Ankle cuff: Unlike boots, walking shoes have a low cuff around the ankle. Some will be cut a little higher than others, helping to prevent water, mud and debris from entering the shoe, but all walking shoes generally prioritise comfort and flex over ankle support and protection.
Waterproof lining: A waterproof-breathable membrane liner will help keep your feet dry. This is often Gore-Tex or a brand's proprietary technology. But do you really need a waterproof shoe? In spring and summer, a non-waterproof shoe will be far more breathable, quick-drying and ventilated – an approach favoured by many experienced hillwalkers.
Insole: For enhanced comfort and stability, you might prefer to switch out the shoe's supplied insole for a higher quality, specialist insole instead.
Midsole: The midsole – usually made from EVA or PU foam rubber – provides cushioning and stability, and its design will affect how rigid and energetic a shoe feels underfoot. Oversized and mega-cushioned midsoles are currently popular, providing a very springy, forward-propelling sensation as you walk.
Outsole: The outsole provides traction via a tread pattern of rubber cleats and lugs. Different rubber compounds are employed – softer compounds offer better grip, but harder compounds will last longer. In general, deep and widely-spaced lugs will provide improved grip and won't get clogged with mud.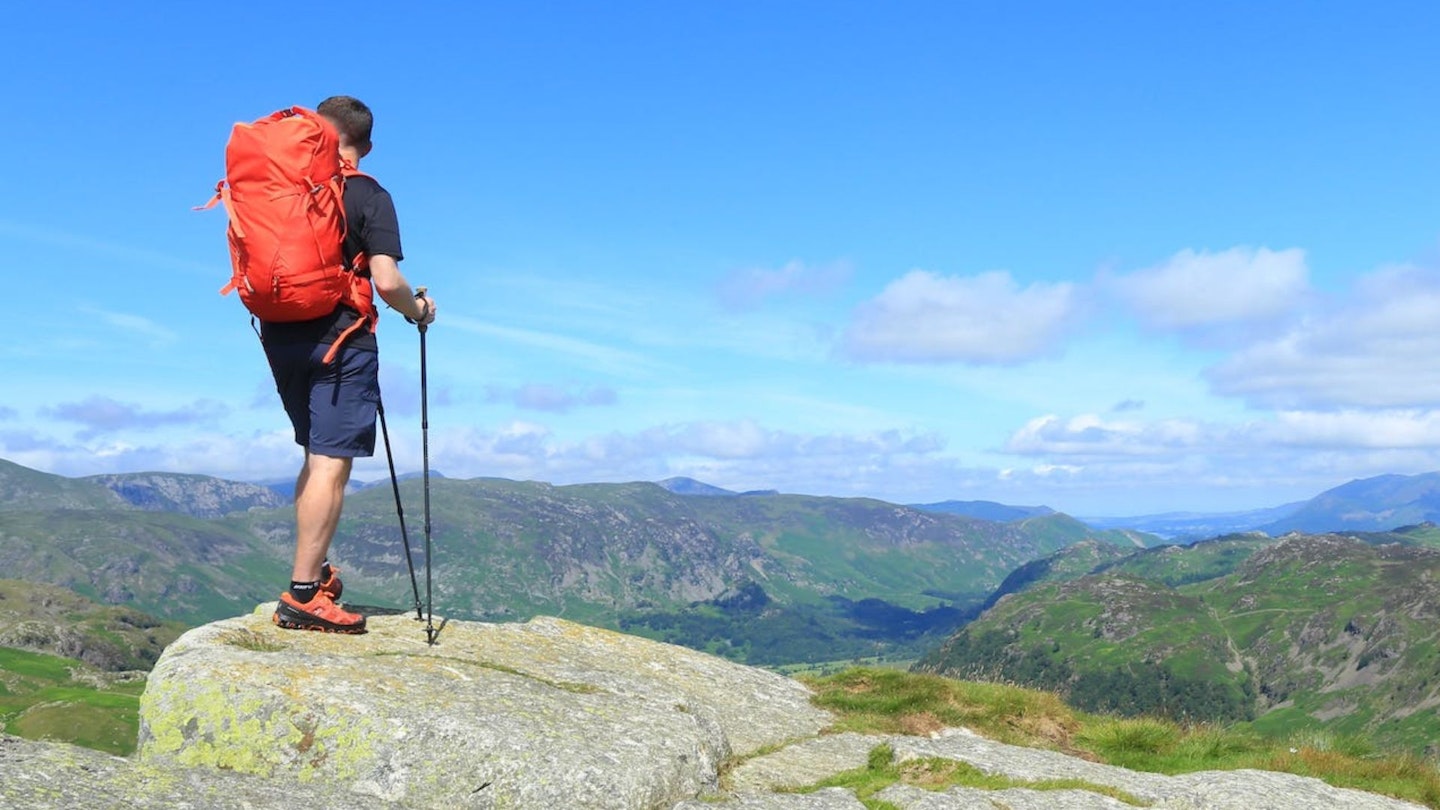 Hiking shoe care and maintenance
Hiking footwear get a hard life, and it's a wonder some of them last as long as they do. In order to keep your hiking shoes (or boots) performing as well as they can for as long as they can, proper cleaning and care is key. Fortunately, it's very easy. Head to our comprehensive guide to find out how to care for your hiking footwear.
How we tested these hiking shoes
Our test footwear are always subject to many miles of walking and hiking in the terrains they're designed to be used for. Our experienced and professional reviewers are thorough and objective, with the aim of finding the best options for our audience.
These hiking shoes were all (except one) rigorously tested by the author, Matt, on testing trips across the UK. The Hoka Ancapa shoe was tested as part of our Gear of the Year trip, which saw James Forrest scuttling around the Lakes in these plush footpillows.
Get half-price digital OS Maps! Trail and Country Walking magazine members get 50% off an annual subscription to OS Maps for 12 months! Find out more here.
Don't forget to subscribe to the Live For The Outdoors newsletter to get expert advice and outdoor inspiration delivered to your inbox!
Matt Jones is a freelance gear tester for Live For The Outdoors and Trail Magazine. He has walked several long-distance backpacking trails in New Zealand, the USA and throughout the UK.