For a long time, opting for vegan or the 'eco' version of something meant an almost inevitable compromise in performance (or flavour for vegan food). These days, things have changed. Alongside tasty fake meat, there is now a decent range of vegan walking boots and shoes.
The availability of animal-free walking boots used to be scarce, just like women's-specific walking boots. It's taken long enough, but now things are going in the right direction. We've been on a mission to find a range of the most talented vegan outdoor footwear.
Although the absence of animal products is the common characteristic of vegan hiking footwear, it shouldn't be a defining trait. It's not an excuse for sub-par performance, and we hold vegan hiking footwear to the same high standards as we do to all walking boots and shoes.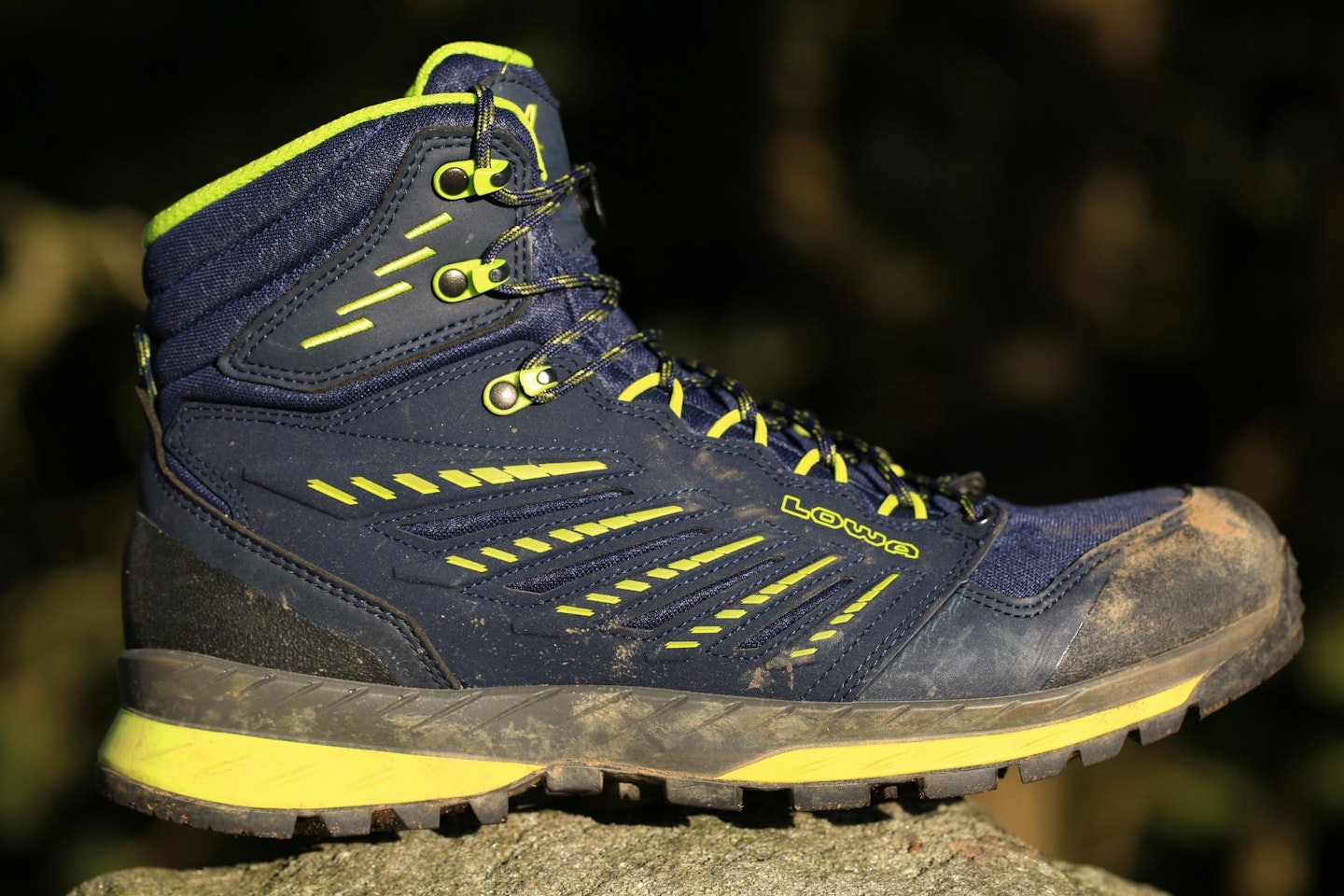 The best vegan walking boots at a glance:
Best in Test: Lowa Trek EVO GTX Mid - View on Sportsshoes
Best Value: Merrell Speed Eco - View on Merrell
Best vegan mountain boot: Scarpa Ribelle Lite HD - View on Sportsshoes
We wanted our shortlist to be broad and inclusive. Therefore, we've recommended a range of top-performing vegan walking boots that range from lightweight hiking shoes to crampon-compatible mountain boots.
The best vegan walking boots
Best in Test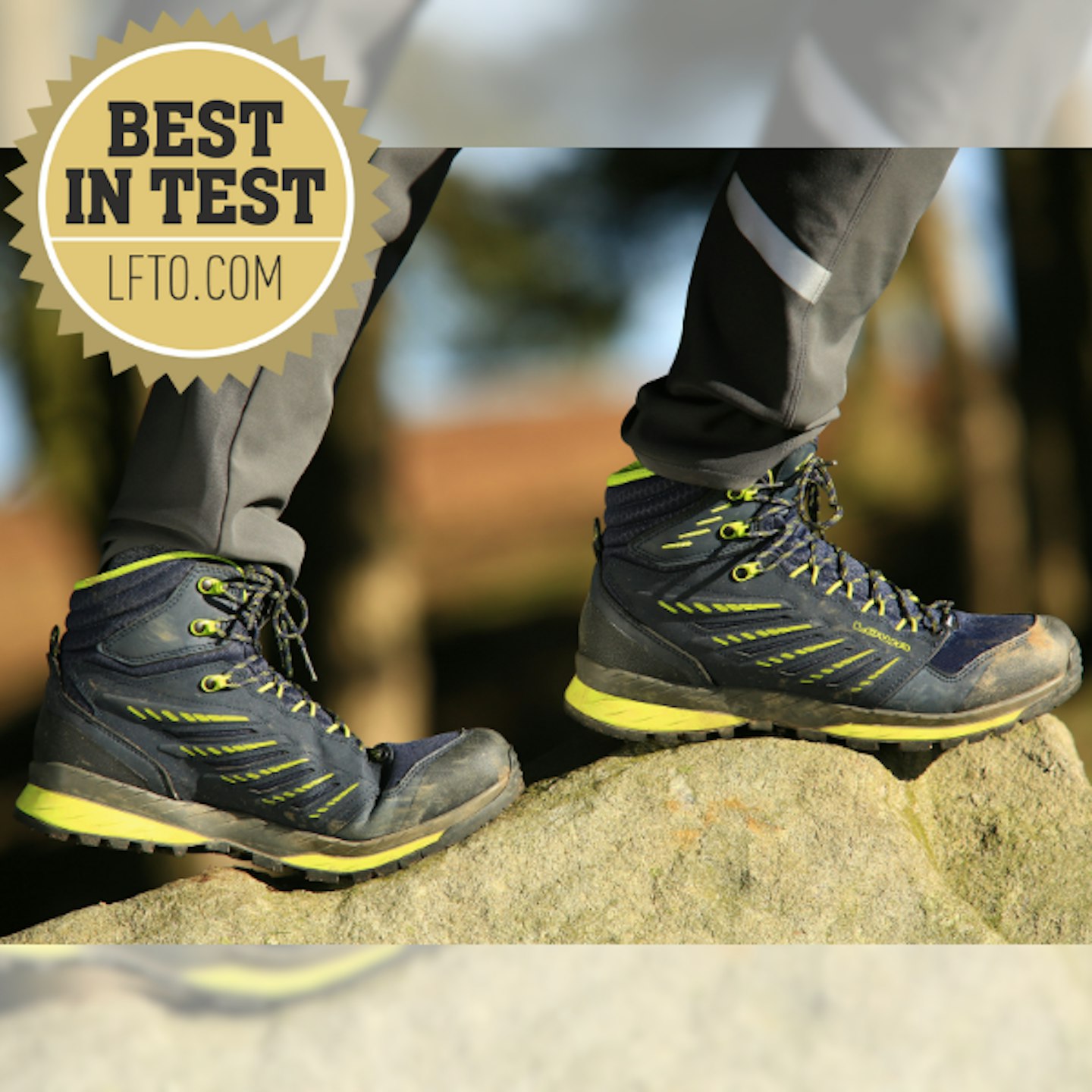 Live For The Outdoors
Description
Finding a high-performing walking boot that you hardly notice you're wearing is a challenge. Such
Pros
Great for long walking days
Excellent waterproofing
Comfortable
Can be re-soled
Best Value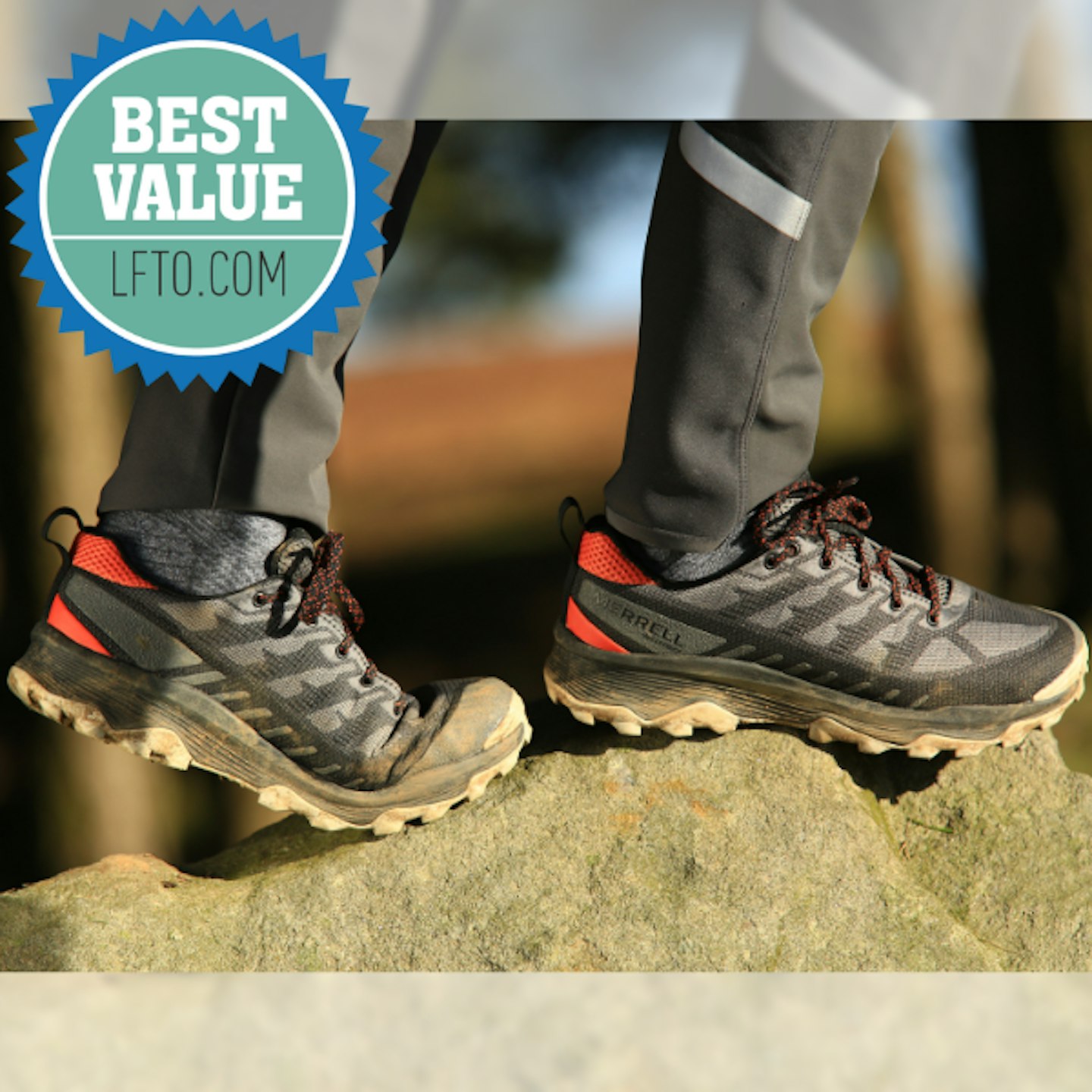 Live For The Outdoors
Description
To date, The Speed Eco is the brand's 'most sustainable, eco-friendly hiking shoe'. It contains a
Pros
High percentage of recycled content
Lightweight yet protective underfoot
Good value
Cons
Not for super technical terrain
Minimal toe protection
Best lightweight vegan boot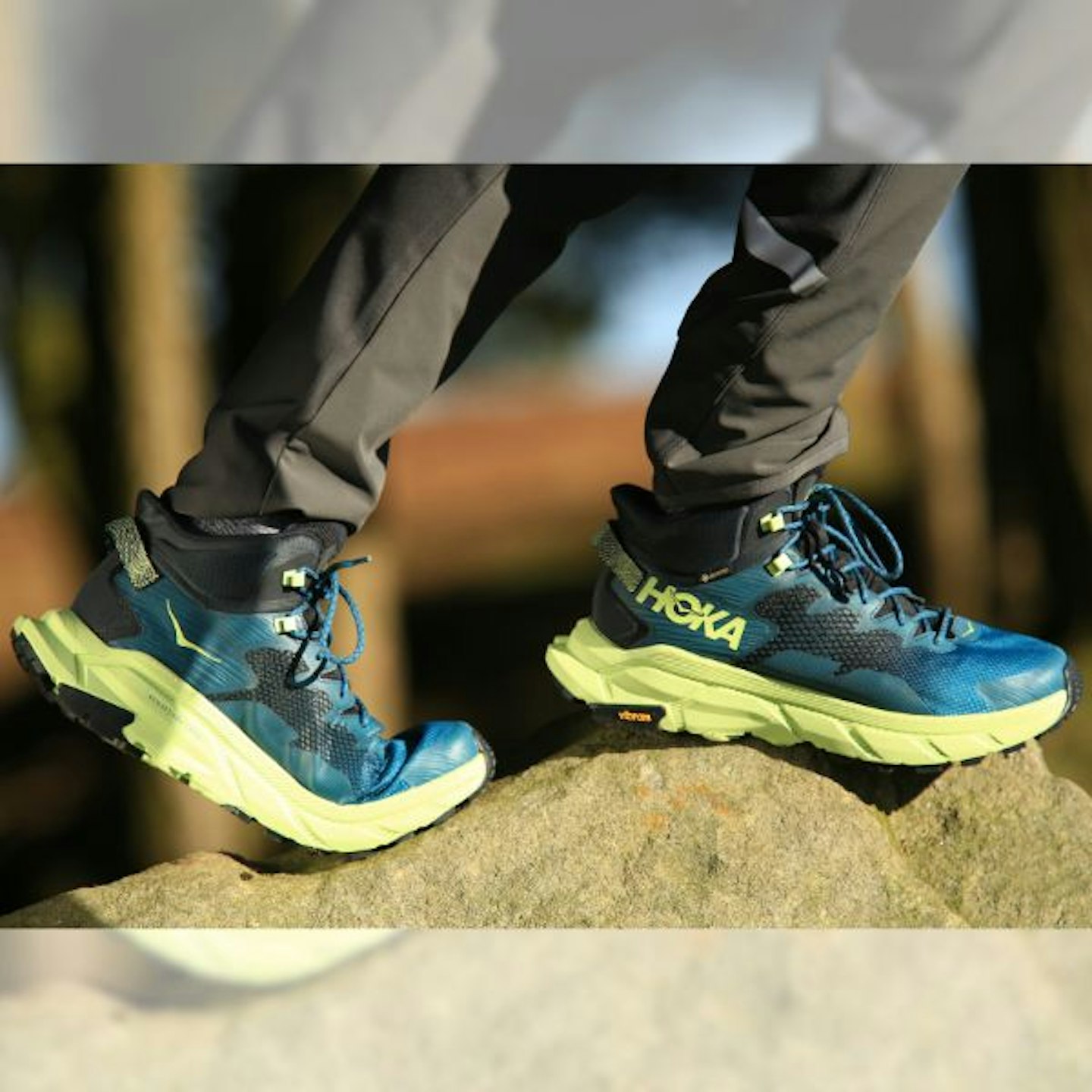 Live For The Outdoors
Description
Hoka has always been bold with its styling. The Trail Code is thoroughly on brand, especially with
Pros
Roomy toe box
Lots of cushioning
Versatile outsole
Neat colour options
Cons
Bold Hoka styling not for everyone
Not the most rugged hiking boot
Best 3-season vegan hiking boot
Description
The Deception Trail GTX is a modern and inoffensive-looking boot that offers enough performance
Pros
Quite good value
Excellent grip
Suitable for most hiking trips
Cons
Mid-height doesn't provide full ankle support
Best vegan mountain boot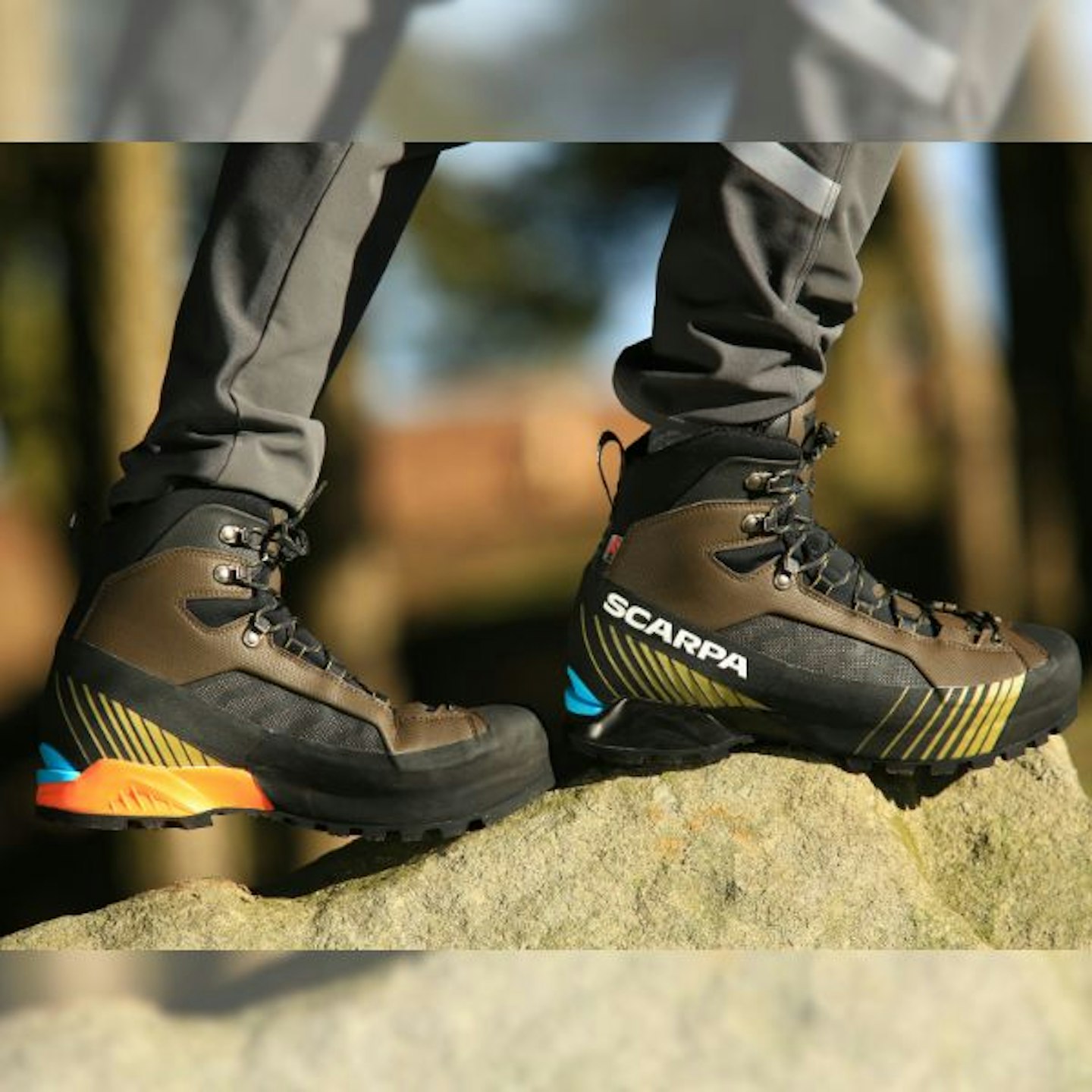 Live For The Outdoors
Description
Veganism doesn't get in the way of alpinism, thanks to Scarpa. The Ribelle Lite HD is a B2-rated
Pros
Intelligent features
Impressive alpine performance
Can be re-soled
Cons
Suitable for avid mountain hikers only
Best vegan hiking shoe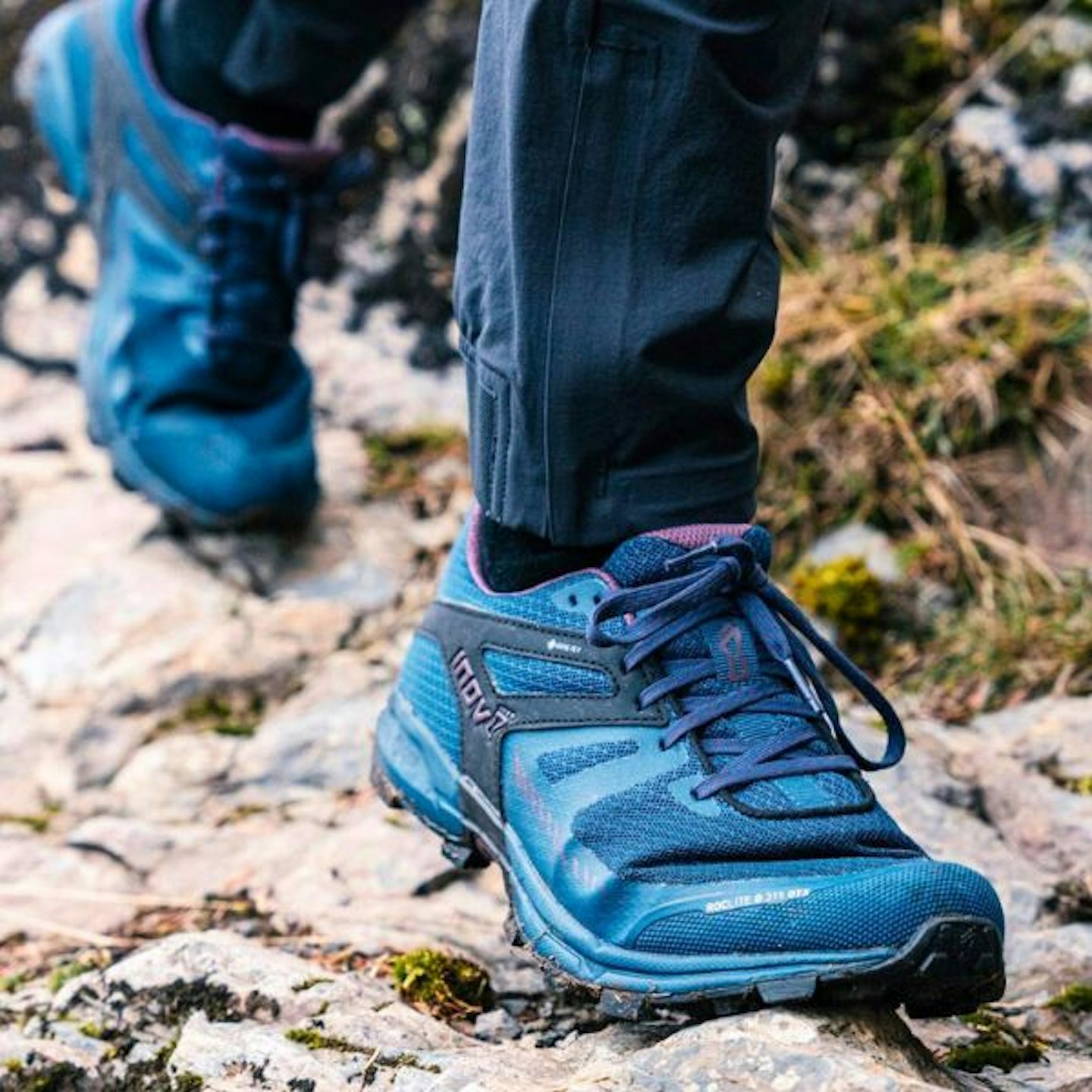 Inov-8
Description
Inov-8's Roclite badge has been around for several years now, and has accumulated a fanbase that
Pros
Impressively versatile
Protective and cushioning midsole
Durable construction for a lightweight shoe
Cons
No stiffened toe cap
A non-waterproof option would be good
Best leather-look vegan boot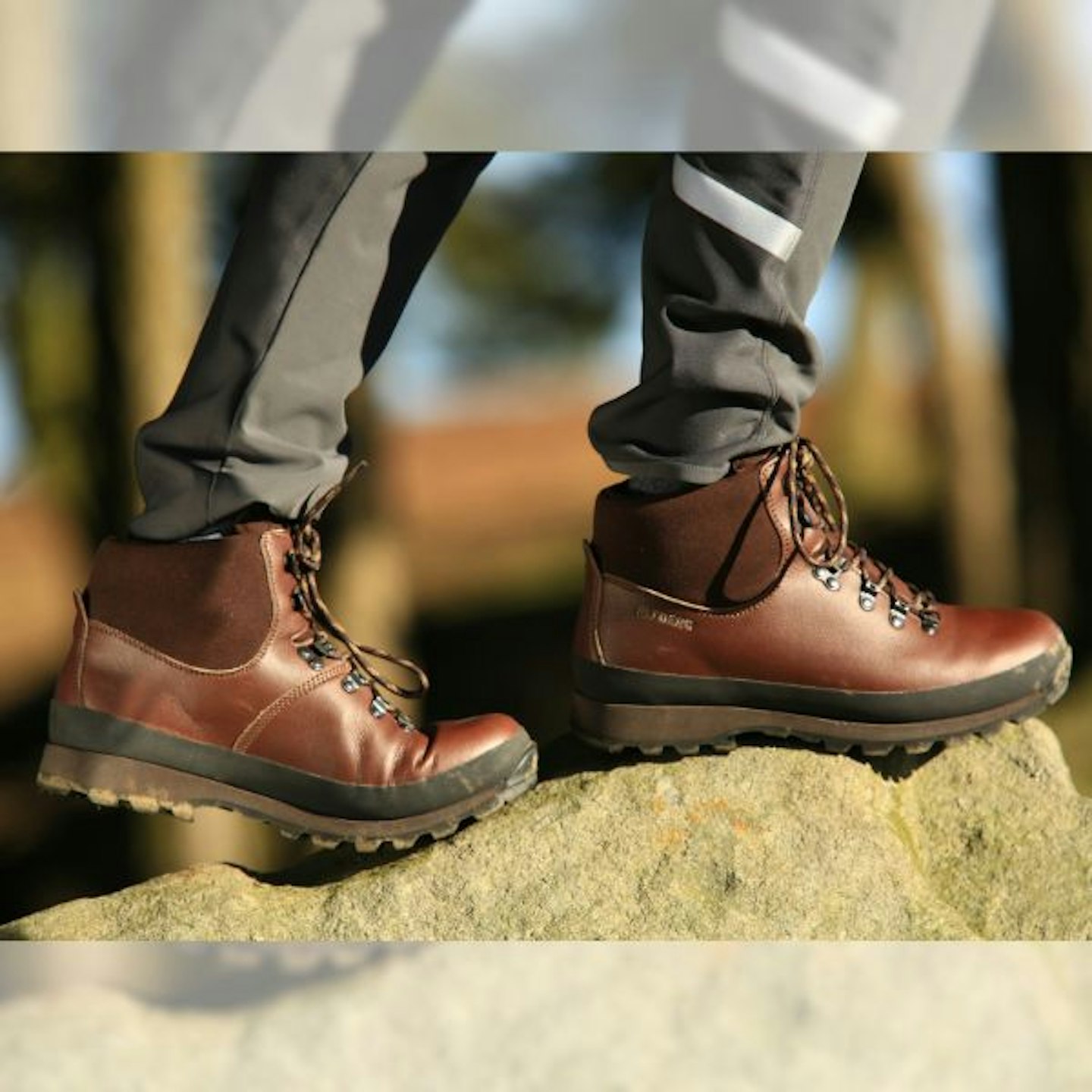 Live For The Outdoors
Description
Pros
Great in mud
Classic leather look
Altberg build 'em tough
Can be re-soled
Cons
Not much cushioning
Vibram Masia sole struggles on rock
Highly recommended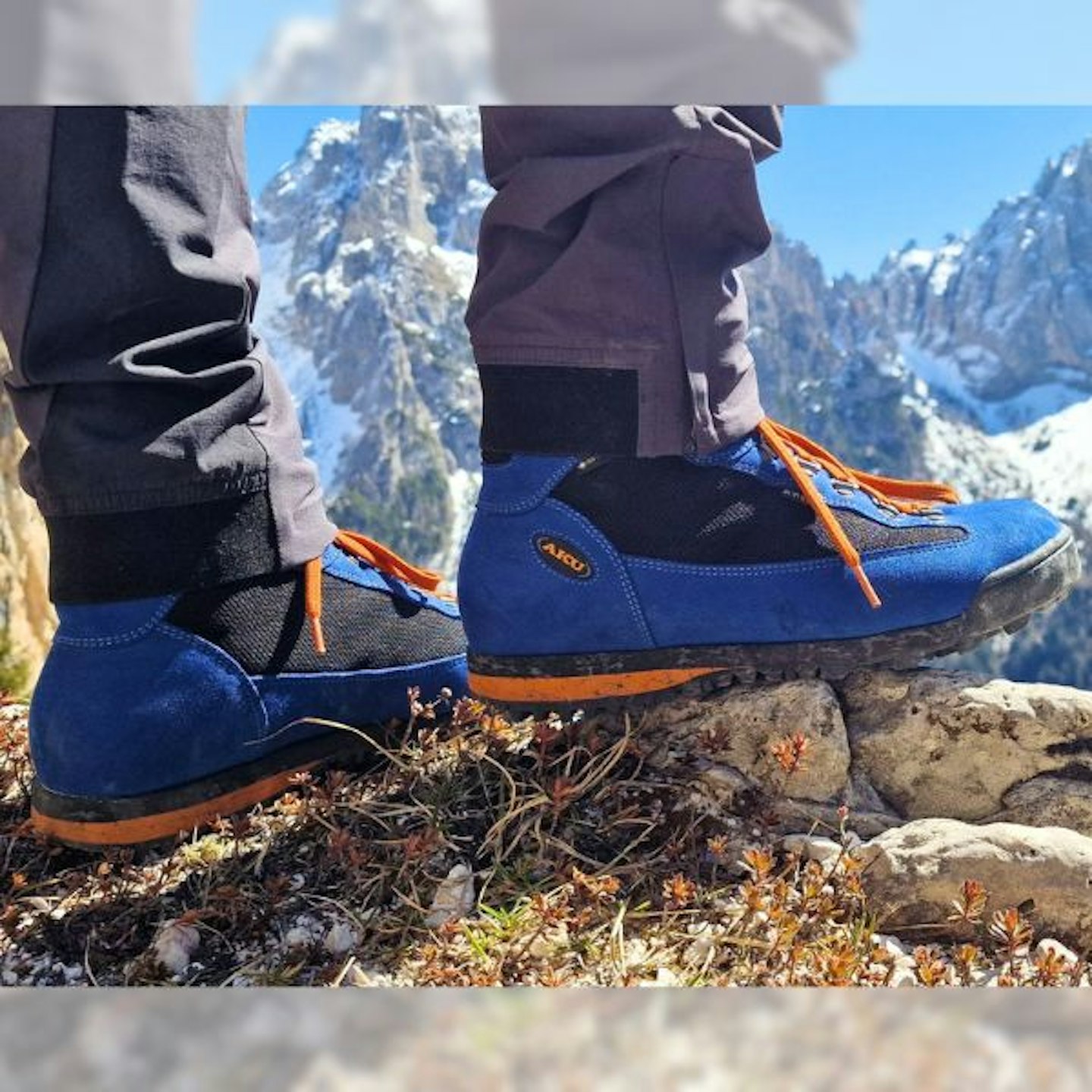 Live For The Outdoors
Description
We tested these in dry conditions in the Dolomites in Italy. Up among the high-altitude limestone
Pros
Eco credentials
Excellent craftmanship
High levels of comfort
Breathable
Grippy traction
Cons
Not the most cushioned
Not especially lightweight
Not suitable for more technical ground
Minimal ankle support
What to look for in vegan walking boots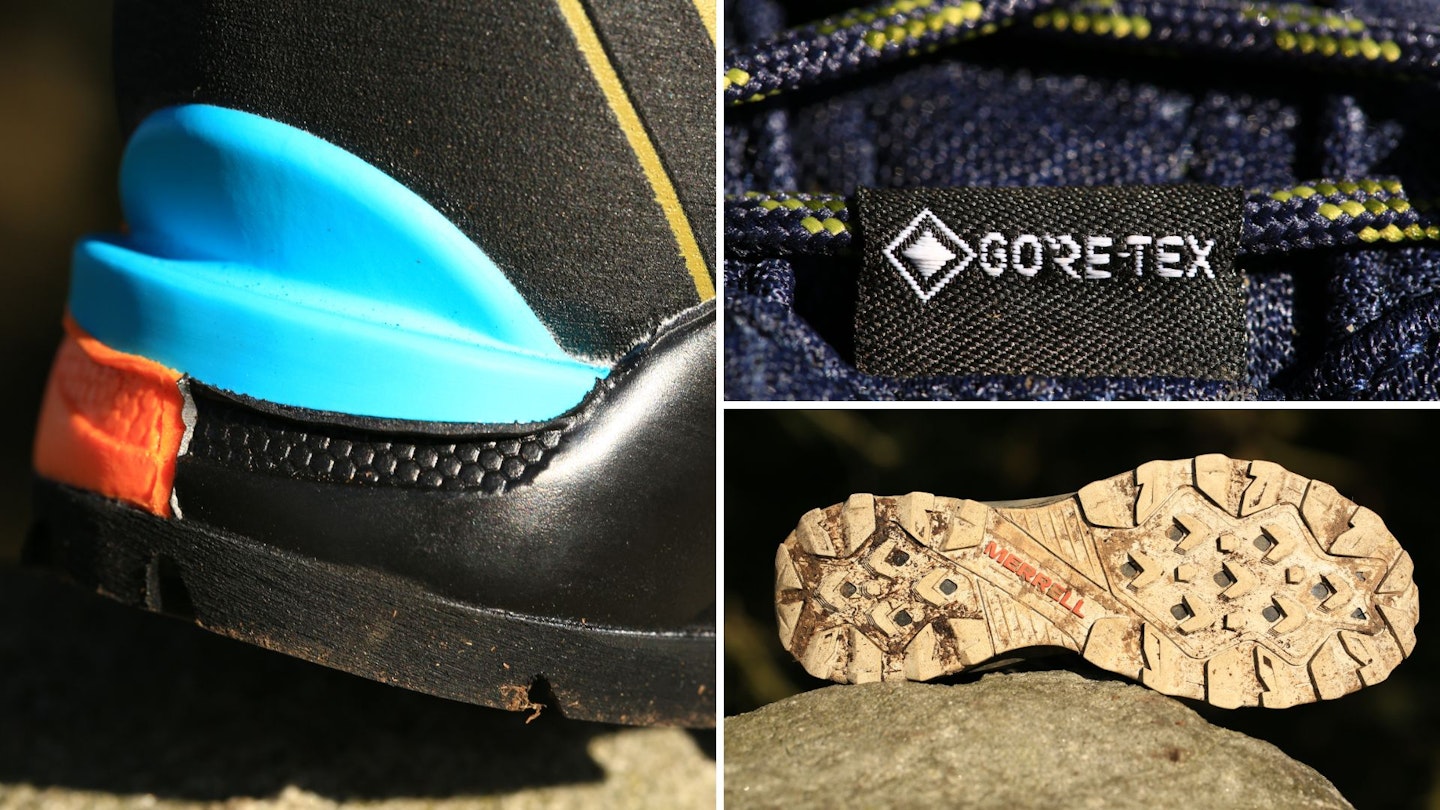 The absence of animal products is the key place to begin. But if you're after a more ethically made boot or shoe, consider the use of recycled materials. Whether a boot or shoe can be re-soled is also of key importance to longevity and, therefore, sustainability.
Beyond this, the same considerations apply to vegan walking boots as any other. Is the sole designed for the terrain you prefer? Does the footwear shape match your foot? What's your budget? If you need something tough, does the model you want have features like a rand and toe cap?
The best thing to do is first decide what you need your hiking footwear for, make a list of the features it needs, the ones you'd like it to have, and your budget. You can use this system to quickly narrow down the best walking boots or hiking shoes for you.
Vegan walking boot cleaning and care
The synthetic fabrics used in vegan hiking boot uppers can take the same cleaning products we'd recommend for cleaning all hiking footwear.
But given vegan boots don't use leather, you can use a re-proofing spray instead of a wax to replenish its water-repellency when you need to. The best option is Granger's Footwear Repel Plus. However, Nikwax Fabric and Leather Proof is another excellent choice. The exception here is Altberg's Dalesway boot, which the brand recommends takes the same Leder-Gris wax used for its leather boots.
How we tested
The footwear we review are always put to thorough testing aimed to push them on the types of terrain they're designed for. Our testers are fastidious and objective, always focused on the ultimate aim of finding the best options for our audience.
Get half-price digital OS Maps! Trail and Country Walking magazine members get 50% off an annual subscription to OS Maps for 12 months! Find out more here.
Don't forget to subscribe to the Live For The Outdoors newsletter to get expert advice and outdoor inspiration delivered to your inbox!
Chris Williams is a Digital Content Writer for Live For The Outdoors. He trained as a journalist in New Zealand and has been working on Live For The Outdoors since 2021.