The best winter hiking boots offer unique qualities: reassurance and security. These traits give you an air of confidence in your next step. Get these in addition to some other key ingredients, and you have the perfect all-round winter boot for the mountains.
Winter hillwalking and mountaineering is more challenging than your average hiking or backpacking trip. This therefore makes it even more important that your kit is fit for purpose. So, when it comes to boots, you need more technical capability in addition to the non-negotiables of fit and comfort.
The best winter hiking boots
La Sportiva Aequilibrium LT GTX
Best in Test
Description
The ideal mountain boot should strike a balance between walking comfort, technical performance,
Pros
Ideal traits for winter hillwalking
Cons
Less precise fit with crampons than others
Salewa Crow GTX
Best Value
Description
The Crow GTX is the least expensive of Salewa's mountain boots, but it's just as capable as its
Pros
Good value
Lightweight
Very nimble compared to other winter boots
Cons
Less cushioning and protective than others
Meindl Antelao Pro GTX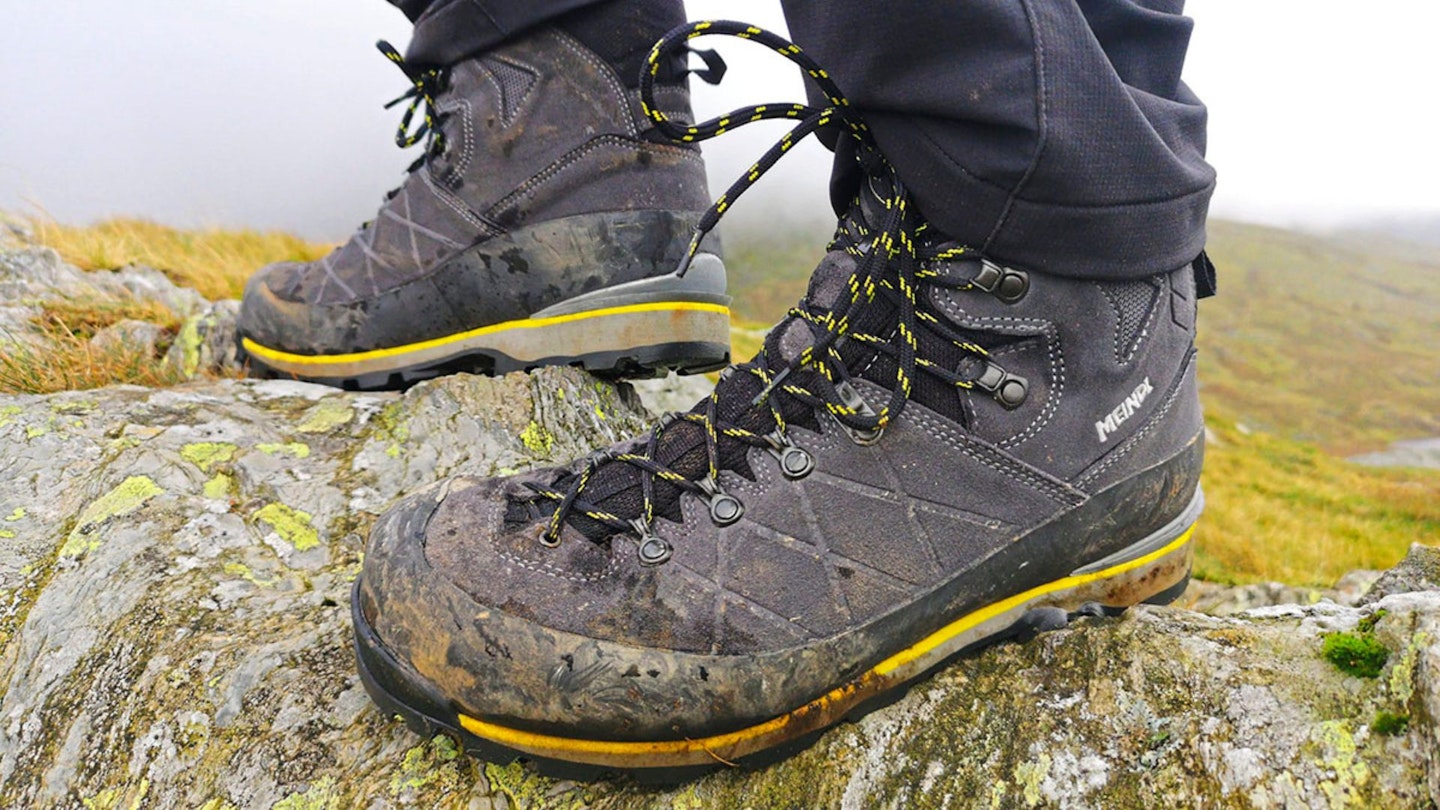 Best winter hiking boots for comfort
Description
With tough suede uppers, a Gore-Tex lining and a full rubber rand, the Antelao Pro offers both
Pros
Superb comfort
Protective
Supportive
Warm
Cons
Not the best for technical terrain
Lugs aren't especially aggressive
Lowa Tibet GTX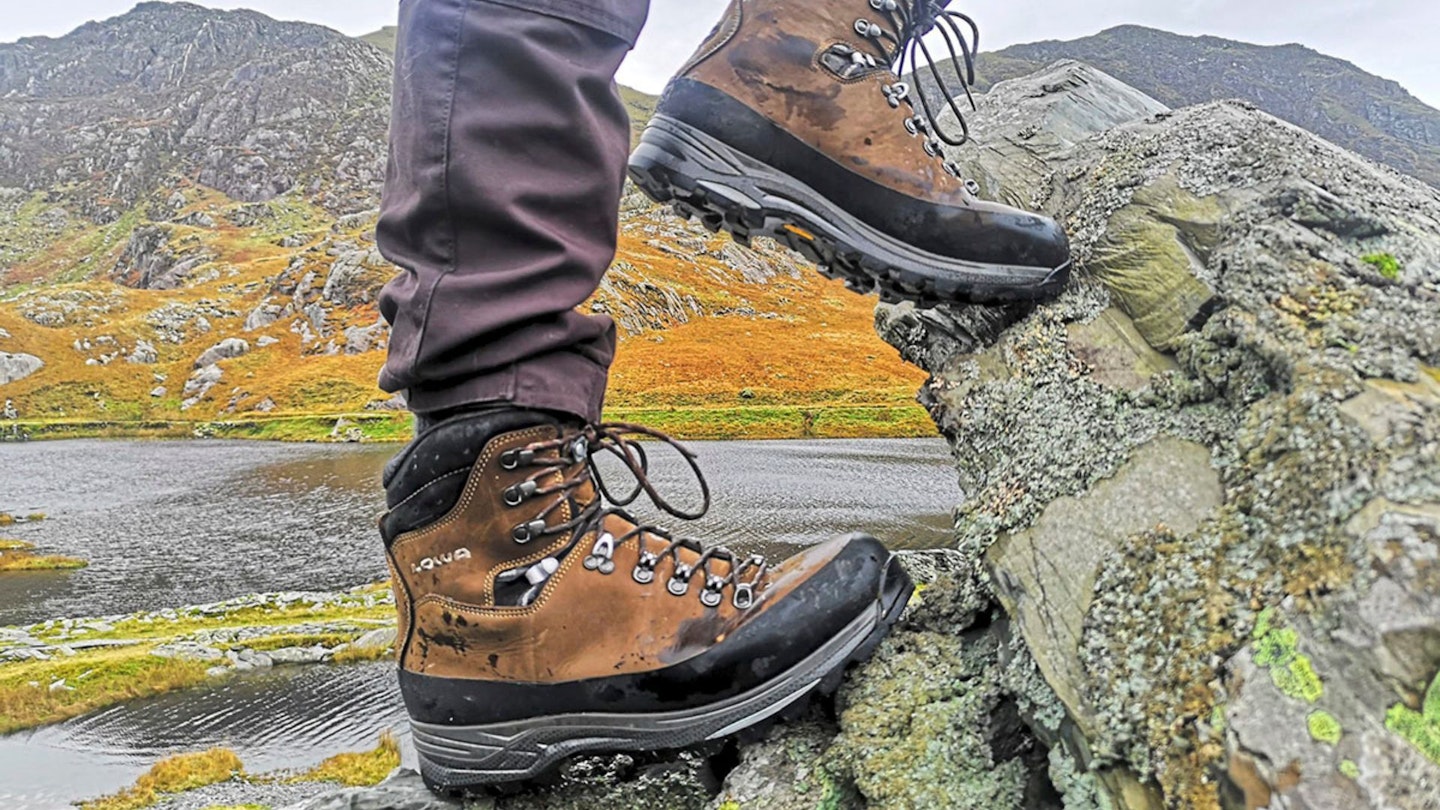 Best 'classic' leather winter hiking boot
Description
This is an honest and unpretentious B1 boot with an all leather upper and a high cut that
Pros
Great all-rounder
Very durable
Excellent comfort
Cons
Heaviest on test
Others better for technical terrain 
Arc'teryx Acrux LT GTX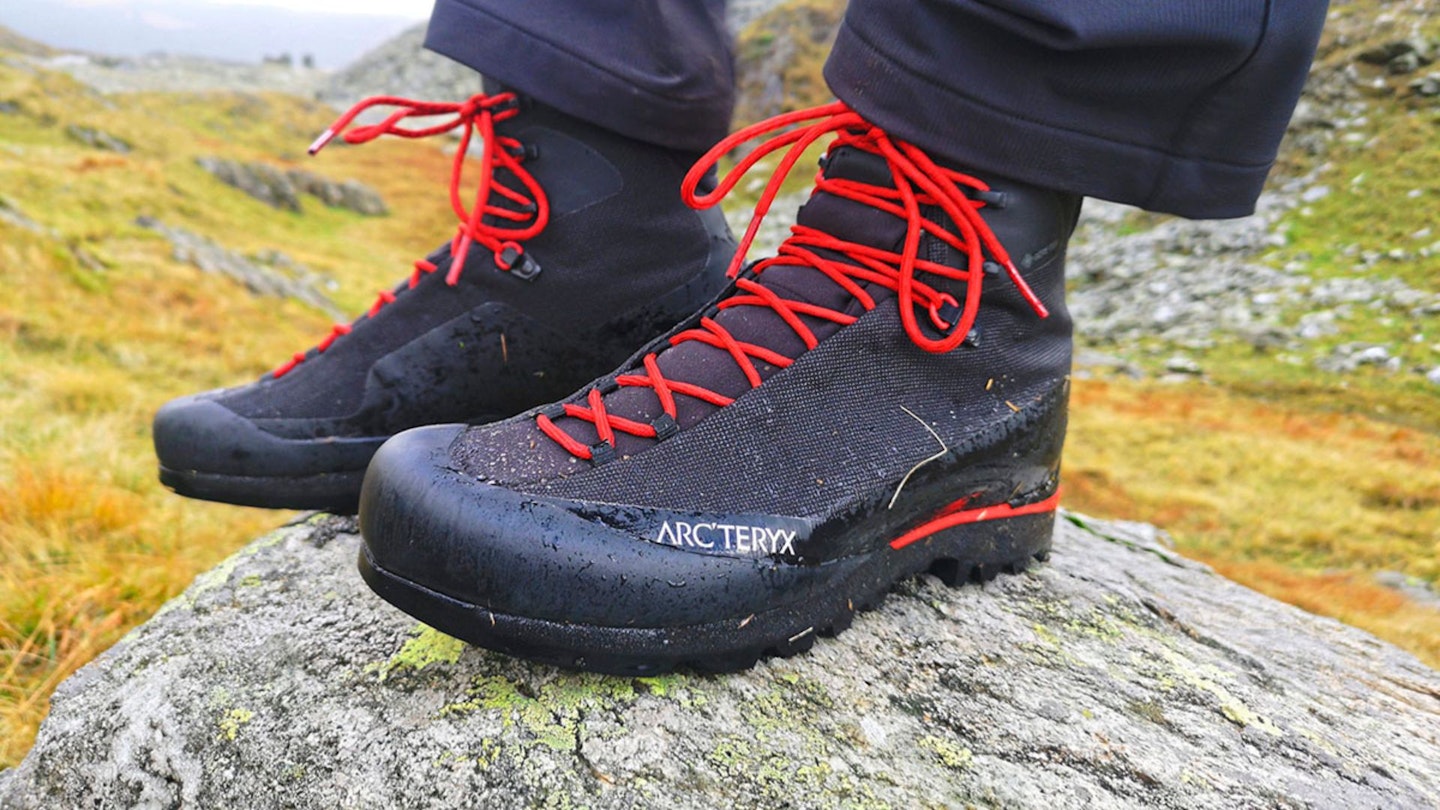 Best winter hiking boots on steep ground
Description
A sleek and stylish boot with striking looks, the Acrux LT certainly grabs attention. But then,
Pros
Relatively lightweight
Best on test on steep ground
Cons
Quite niche design won't suit all
Mammut Taiss Light Mid GTX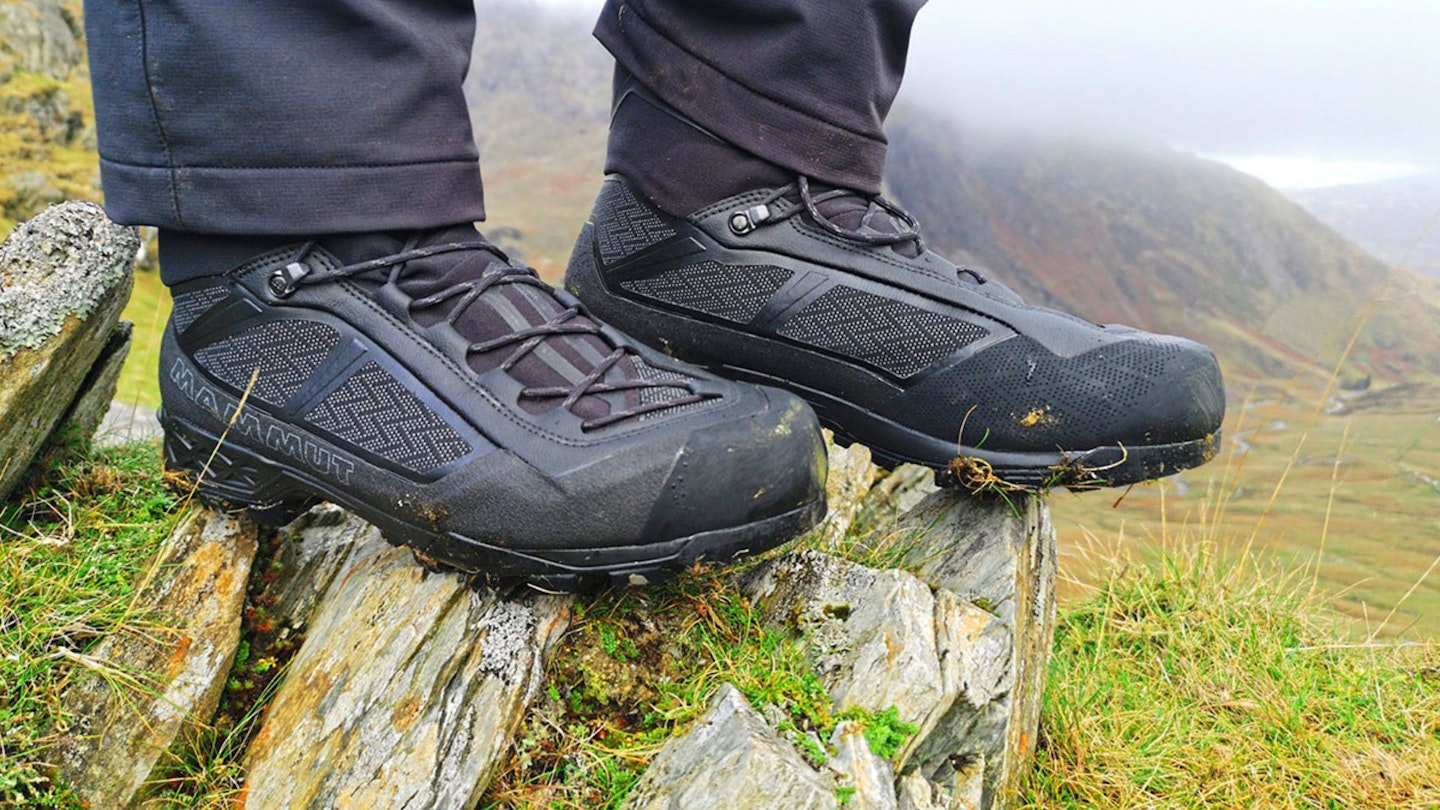 Best lightweight winter hiking boots
Description
Mammut bills these as the lightest crampon-compatible mountaineering boots on the market. When it
Pros
Very light
Great for technical terrain
What to look for in winter hiking boots
Ankle cuff: The ankle cuff helps prevent mud and grit from entering the boot. It also protects the ankle. Stiffness in the ankle cuff reduces strain on the ankle on slopes and scrambling by adding support. This makes the boot less tiring to wear on rockier ground or snow.
Crampon compatibility: Not all boots are designed to be used with crampons, due to their stiffness. Flexible crampons rated as C1 can be fitted to B1 boots, while stiffer crampons rated as C2 can be fitted to B2 and B3 boots. Hikers' 3-season walking boots aren't normally crampon compatible.
Durability: Look for uppers with minimal stitching. For maximum durability, also look for a rubber rand that encloses the whole boot. Durable designs are most important for those regularly heading out onto rockier ground and ice-covered mountains.
Fit: The upper should be snug and comfortable across the foot, and the inside of the boot should be around 13-15mm longer than your foot. Put the boot on without the laces tightened and place your forefinger down the inside of the boot at the heel to check.
Midsole stiffness: Winter boots must be stiff enough to take a crampon, so that you can safely negotiate ice and hard-packed snow. The best options are either a B1 boot for use with strap-on crampons, or a B2 boot to take a semi-automatic crampon. The stiffer the midsole, the better the boot will perform on snow and ice and be compatible with crampons.
Outsole lugs: Deep, widely-spaced lugs bite into soft mud and snow without clogging, while also providing many years of wear before they are too shallow to give a good grip on soft ground. A heel breast between the forefoot lugs and heel of the sole adds valuable braking power on descents.
Winter hiking boot care and maintenance
It's important to remember boot care and cleaning. This is vital to boot performance and longevity. We recommend footwear cleaning products from Grangers and Nikwax. These products are both effective and environmentally friendly.
For cleaning any fabric, including leather and suede, use Grangers Footwear Car Kit or Nikwax Hiking Care Kit. If you want a proper wax for leather, use Grangers Waterproofing Wax or Nikwax Waterproofing Wax for Leather.
Get half-price digital OS Maps! Trail and Country Walking magazine members get 50% off an annual subscription to OS Maps for 12 months! Find out more here.
Don't forget to subscribe to the Live For The Outdoors newsletter to get expert advice and outdoor inspiration delivered to your inbox!