As 2023 ends and the new year approaches, it's a great time to start thinking about planning adventures and setting goals. We reckon there's no better challenge to set yourself than to walk a long-distance trail.
Whether you're a seasoned backpacker or a first-time long-distance hiker, tackling a big walk is an unforgettable experience. But, it requires a lot of planning. If you're curious about this rewarding challenge, take a look at our guide, in partnership with Trekitt, for how to plan a long-distance hike.
Picking a trail
There are 15 official National Trails in England and Wales, taking in a huge variety of landscapes. National Trails are managed to a high standard and waymarked with distinctive acorn signage.
This ensures they're generally easier to follow than some other long-distance paths. Ranging from the 79-mile Yorkshire Wolds Way to the mammoth 630-mile South West Coast path, the trails vary in distance, terrain and scenery.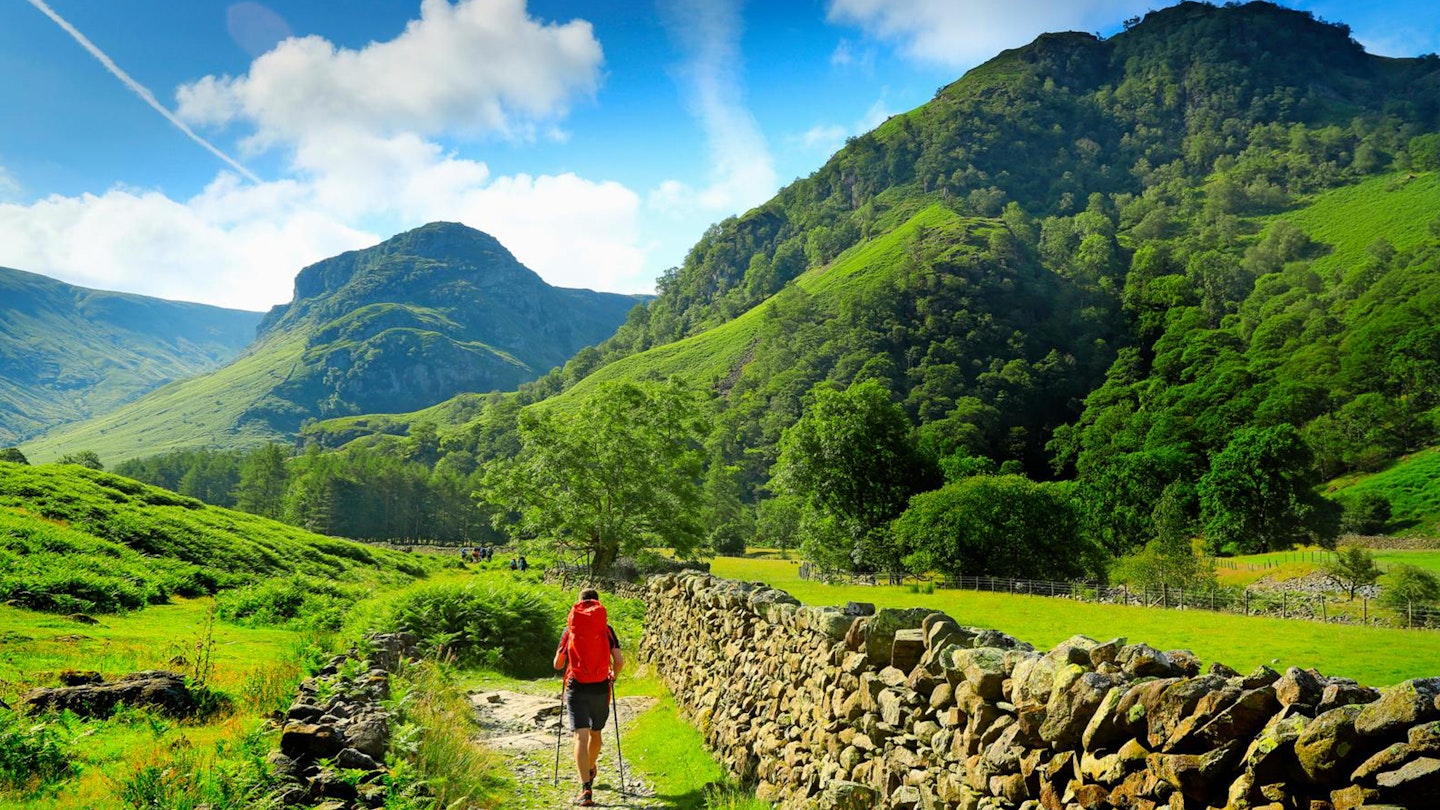 The best place to research these routes is at www.nationaltrail.co.uk. That's the official website of the National Trails. It's an essential resource that allows you to plan daily stages, find campsites and other accommodation, as well as places on the trail to eat and drink and more.
Scotland also has 29 spectacular Great Trails. They are fully waymarked and can be tackled as end-to-end expeditions or in manageable sections. Visit www.scotlandsgreattrails.com for more information.
The Long Distance Walkers Association (LDWA) has a database of more than 1,500 long distance paths across the UK, many of which are ideal for multi-day backpacking trips to suit different abilities. Visit www.ldwa.org.uk.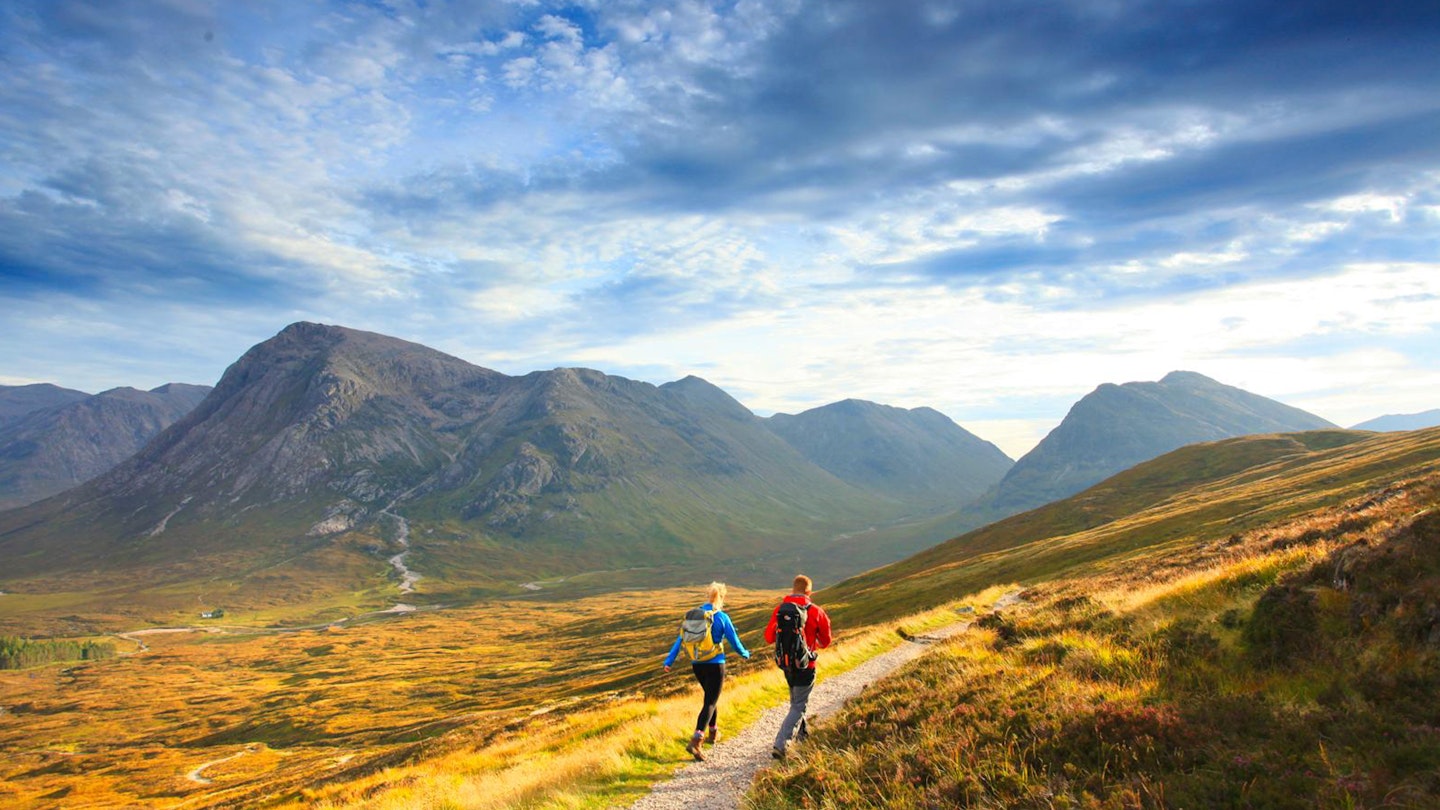 Good trails for novices include the West Highland Way and the Coast to Coast path. For those wanting to walk a longer National Trail, perhaps consider the Pennine Way or Offa's Dyke Path. You can even go for the South West Coast Path, though you may need to tackle it in stages.
If you'd rather get off the beaten track and want to really challenge yourself, there's the rugged Cambrian Way and the epic Cape Wrath Trail. These are arguably the two toughest long-distance walks in Britain.
How to plan your long-distance route
A range of guidebooks are available for the more popular long-distance routes. These generally include useful info like suggested stages, accommodation, and facilities on the route, as well as detailed directions. While you can use these for reference, you'll most likely want to develop your own trail itinerary.
Consider the distance you want to cover each day, how many days you can take to walk the trail, and where you want to sleep at night – whether you want to wild camp, stay on campsites, book B&Bs or mix it up.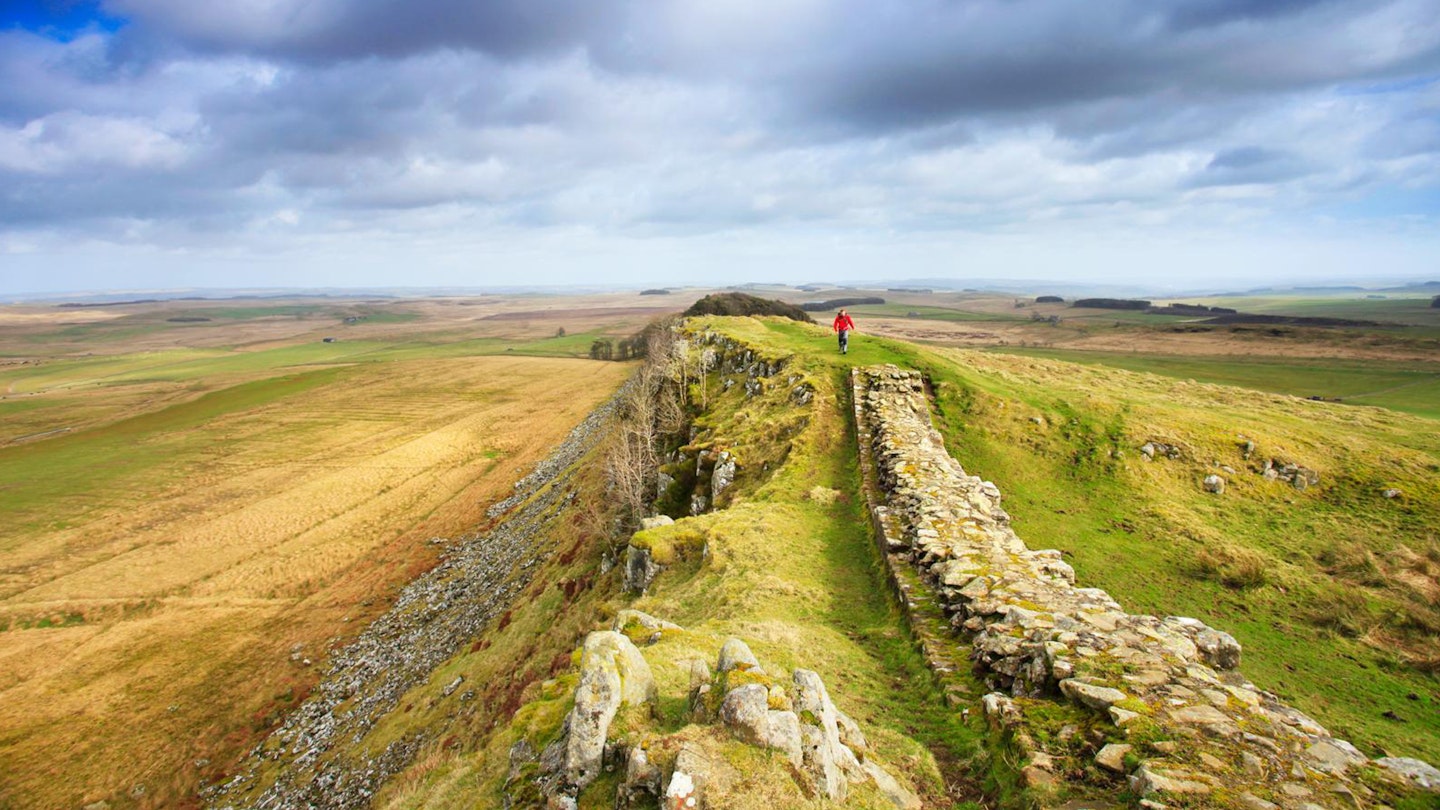 It might help to create a spreadsheet with your proposed stages and accommodation. If you add re-stock points to the spreadsheet, you can figure out how much food you'll need to carry. This will help to avoid carrying more food than you need, which can be a real game changer when it comes to travelling lighter and enjoying your walk more.
On the most popular trails such as the Pennine Way and West Highland Way, baggage transport services are available.
These companies collect your bags from your campsite or B&B in the morning and drop them off at your evening accommodation. This does mean committing to fixed daily mileages, but if you're not used to carrying a heavy pack, it can be a good option for easing into long-distance walking.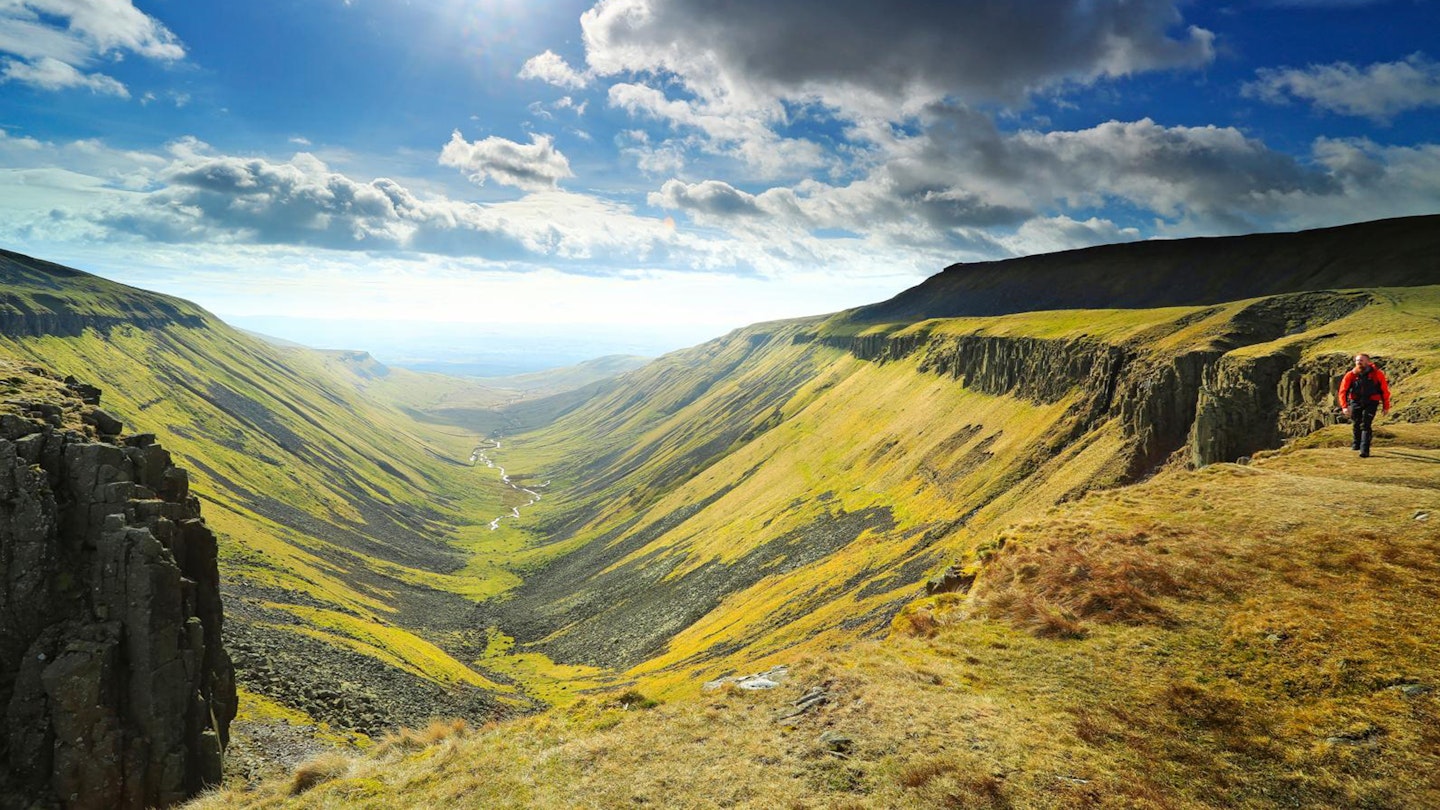 If you want to tackle the longest and most demanding trails in the UK, you might want to consider having someone send you re-supply boxes. This means you can pick up extra food, toiletries, maps and other trail essentials.
This approach requires an extra element of organisation in terms of working out where you can get these care packages sent to, but many bunkhouses, B&Bs and campsites are used to this – just check in advance if it's okay to get a package sent there.
How do I navigate on a long-distance walk?
While we generally advocate taking a paper map and compass on any hike, in reality this can be challenging on long-distance trails, as it would mean carrying multiple maps, which often just isn't feasible. Of course, if you are posting resupply boxes ahead, you can include a map for your next stage.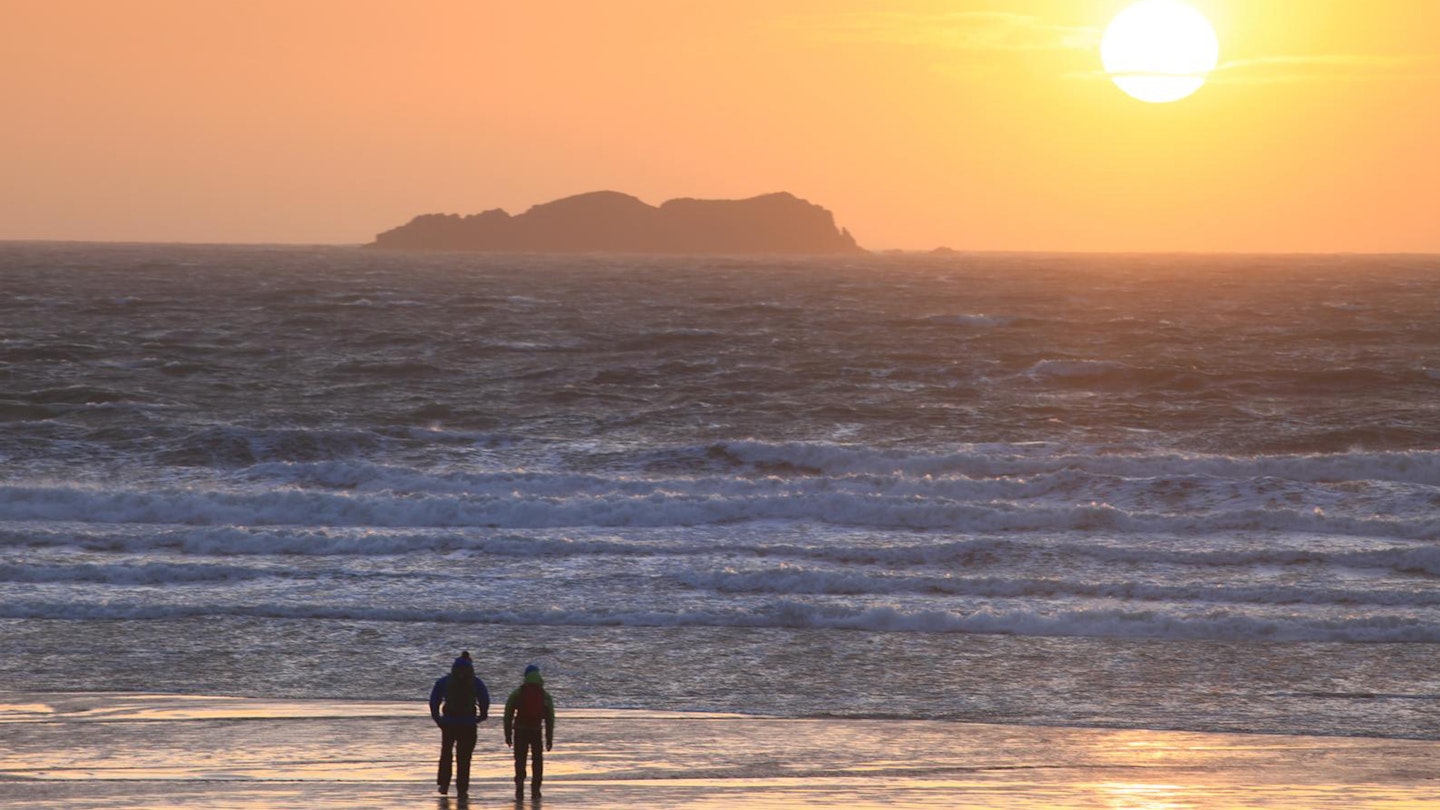 But digital mapping has made long-distance navigation much easier. You can plot or download multiple GPS tracks for each daily stage of an entire trail to a GPS unit or a smartphone with a mapping app. In more remote parts of the UK, it is sensible to have a backup on another device, plus the ability to download offline maps.
What to take on a long-distance hike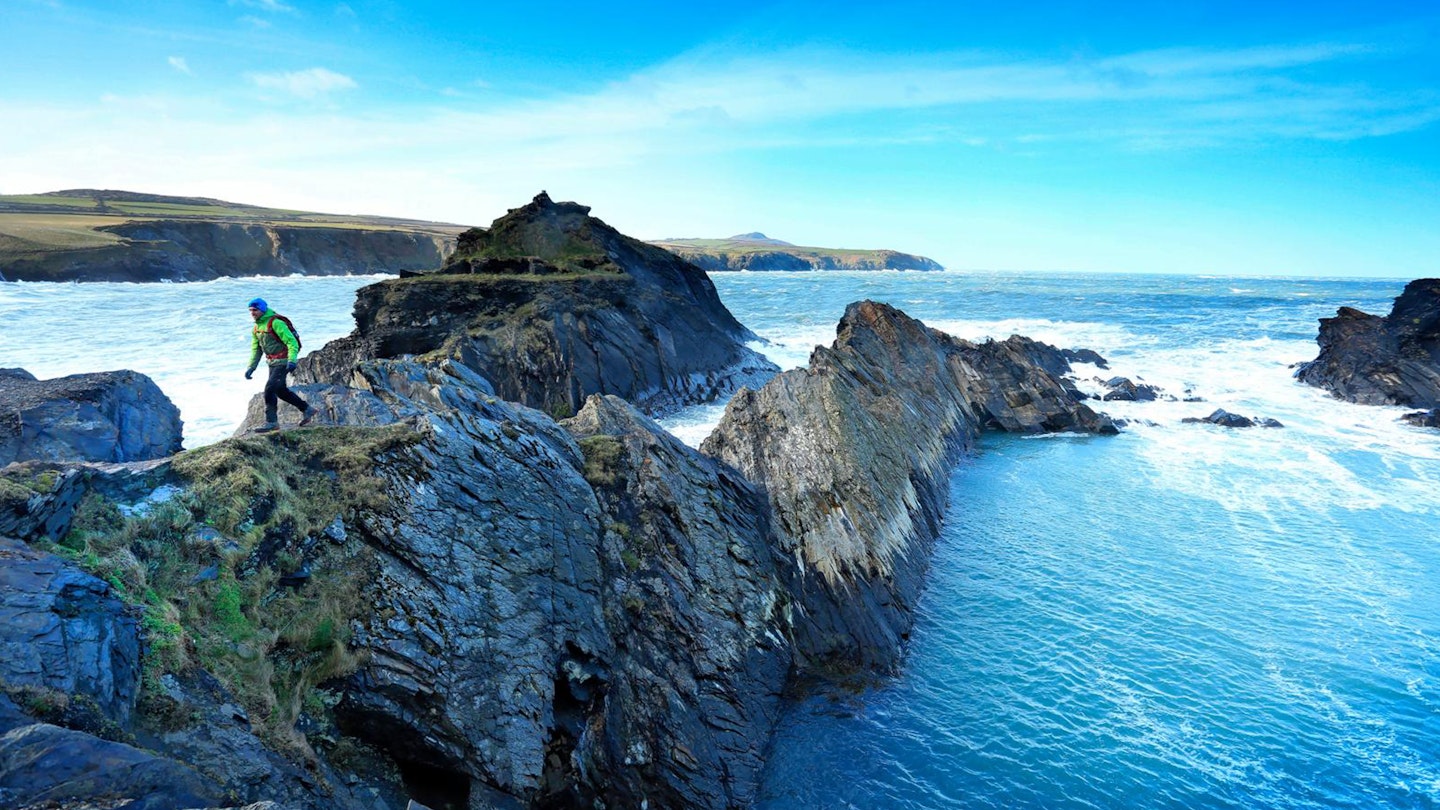 This largely depends on whether you are camping or staying in B&Bs. In turn, this will dictate the size of rucksack you'll need. However, campers will need a light and packable shelter such as a backpacking tent or a bivvy, plus a sleeping mat and sleeping bag suitable for the season you're planning to hike in. Most backpackers also carry a stove and cook set, so you can make a brew and a hot meal.
You'll also need either a map and compass, a GPS device or smartphone and a power bank and charging cable. A reliable head torch is a must. Also pack a first aid kit including painkillers, plasters, blister plasters and antiseptic wipes. A tick removal tool is a good idea too.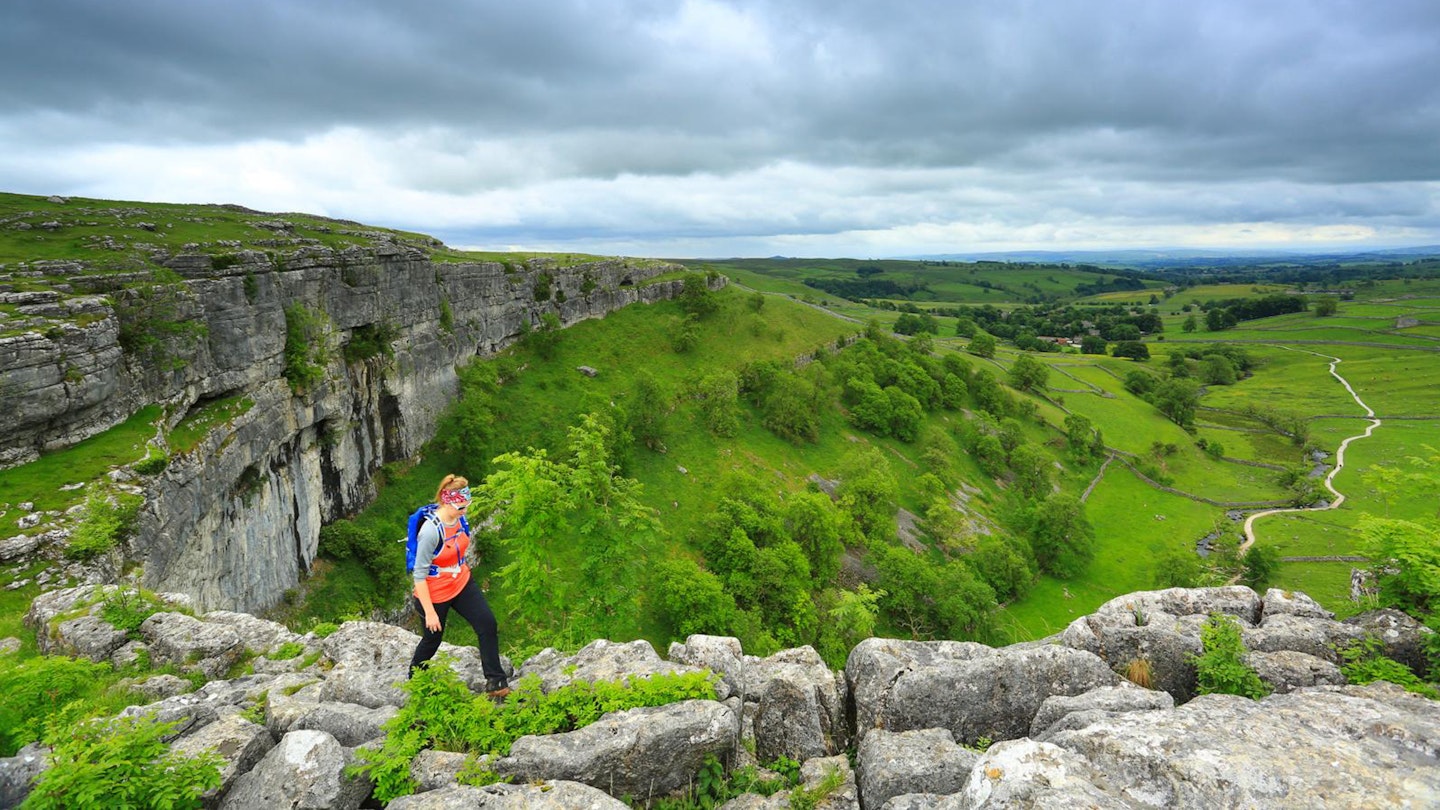 Then there's food and water. You can carry the latter in bottles, soft-sided flasks, or a hydration bladder. A water filter is always handy on a long-distance walk, as it gives you ready access to clean, safe drinking water.
Deciding which clothes to wear and pack is down to personal preference, but employing a classic layering system works well. A hat and gloves are sensible additions for wild camping in the hills, even in summer, as is an insulated jacket and warm spare socks.
You'd be mad not to take a waterproof jacket and overtrousers in the UK. As for spare underwear – we'll leave that up to you!
About Trekitt
Established in Abergavenny at the foot of the Black Mountains in 1986, Trekitt started life as a small family-owned business and is now one of the UK's leading outdoor retailers. As well as having a website packed with all the latest hiking products, the hugely passionate Trekitt team also offers in-person sessions at its Hereford-based Service Centre, covering everything from boot and rucksack fitting to advice on how to pitch your tent. To find out more, visit the company website at trekitt.co.uk
WIN a Fjällräven pack and Scarpa boots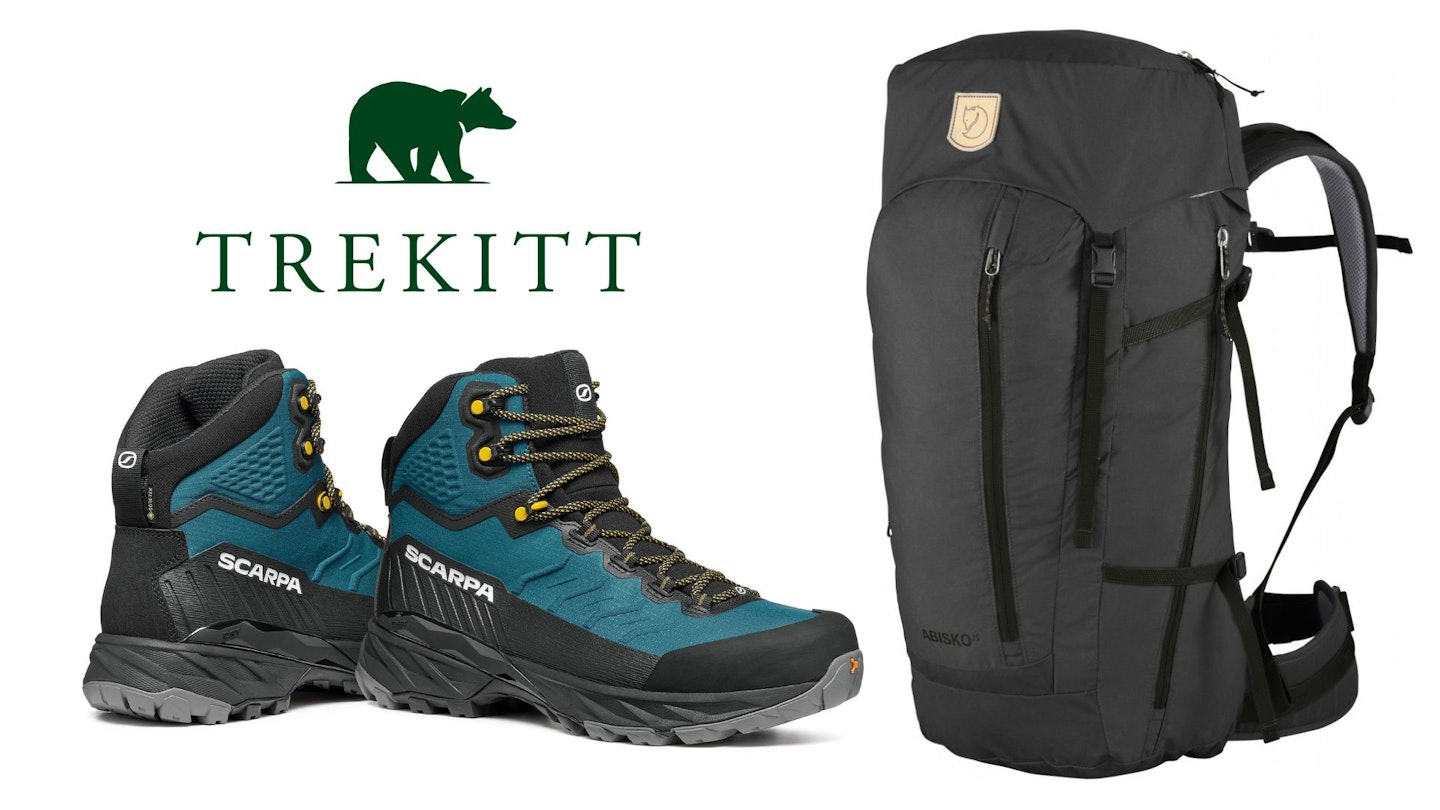 We've teamed up with Trekitt to give away a prize bundle of a Fjällräven Abisko 35 pack (worth £200) and Scarpa Rush Trk LT GTX boots (worth £190) to two lucky winners. Fill in the form below to enter:
The prize draw opens on 23.11.23 at 9am and closes at 23:59pm on 23.12.23 any entries submitted after this time will not be valid or counted.
This competition is open to UK residents aged 18 and over.
There are 2 prizes consisting of x1 Fjallraven Abisko Hike 35 Stone Grey Pack & x1 Scarpa Rush TRK LT GTX.
2 winners will be picked randomly from all valid correctly answered entries who have answered during the prize date. The winner will be contacted shortly after the closing date and notified by email and have 7 days to respond before an alternative winner is chosen.
Only one entry per person will be counted.
Prizes will only be delivered to an address within the UK. Should a prize winner's contact details change, it is their responsibility to notify us, or the contact person(s) detailed in the Competition's Specific Terms.
No purchase is necessary. To enter for free visit How to plan your next long-distance walk | LFTO
Full terms and conditions can be found at www.bauerlegal.co.uk/competition-terms.html
The prize is provided by Trekitt. We are not responsible for any aspect of the prize, including unsatisfactory quality or the entirety of the prize due to their own circumstances or restrictions. Prizes are non-transferable, non-refundable and no cash alternative will be offered.
Our employees (and their family members) or employees of any company involved in the Competition, including any Prize Provider, are not permitted to enter. H Bauer Publishing is the promoter of this Competition, see: http://www.bauerlegal.co.uk/ for details of our registered office and company number.
Don't forget to subscribe to the Live For The Outdoors newsletter to get expert advice and outdoor inspiration delivered to your inbox!