If there's one hiking accessory that you should always remember to pack in your sack, it's the humble head torch. You might think it's your walking poles, but it's a head torch. Even as the world's most accomplished mountaineer, if you find yourself out in the hills after dark and can't see anything, you're still basically screwed.
It doesn't matter what time of year it is, a head torch should always be in your pack. A headtorch is your illumination salvation. It's a vital bit of safety kit, not least because it can also be a useful way of signalling to Mountain Rescue in an emergency. If you're planning to wild camp in Fells, a dependable headtorch is a must.
A couple of must-dos: before venturing out, always make sure your headtorch works and that you've packed a set of spare batteries (or a fully juiced power bank and charging cable). And then consider taking a lightweight spare or backup headtorch.
Black Friday deals on head torches
Black Friday has officially kicked off, with some massive online deals from top hiking brands. Luckily for you, this means you've got even more chance to nab a high-value headtorch, waterproof jacket, tent, or any other hiking kit you've been eyeing up, at an affordable price tag. Here are some of the best headtorch deals we've spotted so far...
HALF PRICE: Silva Trail Runner Free H – 50% off on Sportsshoes
Save £122: Ledlenser H19R Core – 49% off on Amazon
Save £20: Petzl Nao RL – 15% off on AlpineTrek
Save £70: Silva Trail Speed 5R –35% off on Sportsshoes
Save £6: BioLite HeadLamp 325 – 12% off on Blacks
Find some of the best Black Friday hiking deals at these retailers: Sportsshoes | Decathlon | Inov-8 | Cotswold Outdoor | Amazon | Alpinetrek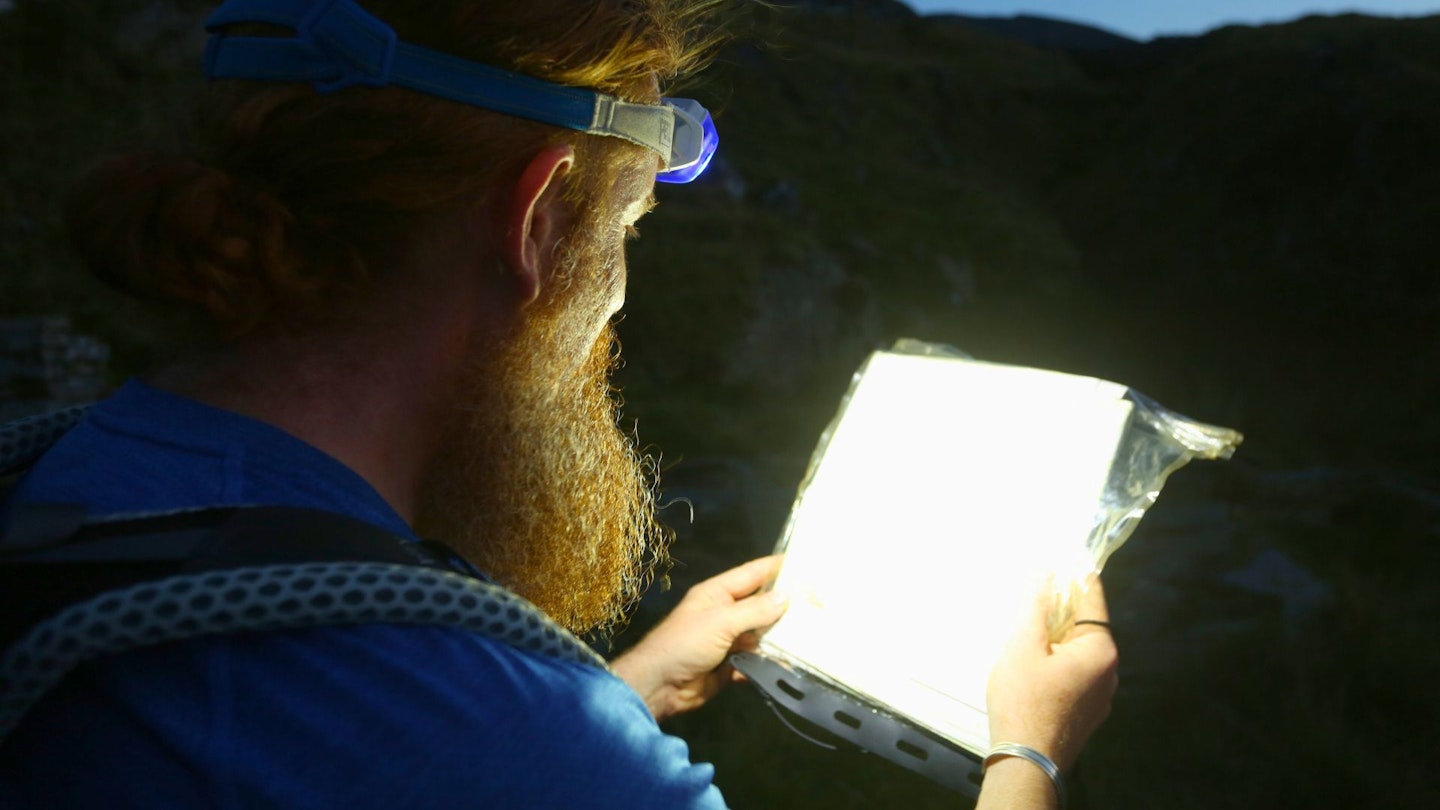 Our favourite head torches at a glance:
Best head torch: Black Diamond Storm 500-R - View on blackdiamondequipment.com
Best value: Alpkit Qark - View on alpkit.com
Best head torch for sustainability: Silva Terra Scout H - View on cotswoldoutdoor.com
Today, the choice of hillwalking headtorches is greater than ever. The widespread adoption of the Light Emitting Diode (LED) and the lithium-ion battery have both revolutionised headtorch design. They are now lighter, brighter, more robust and longer lasting than ever before.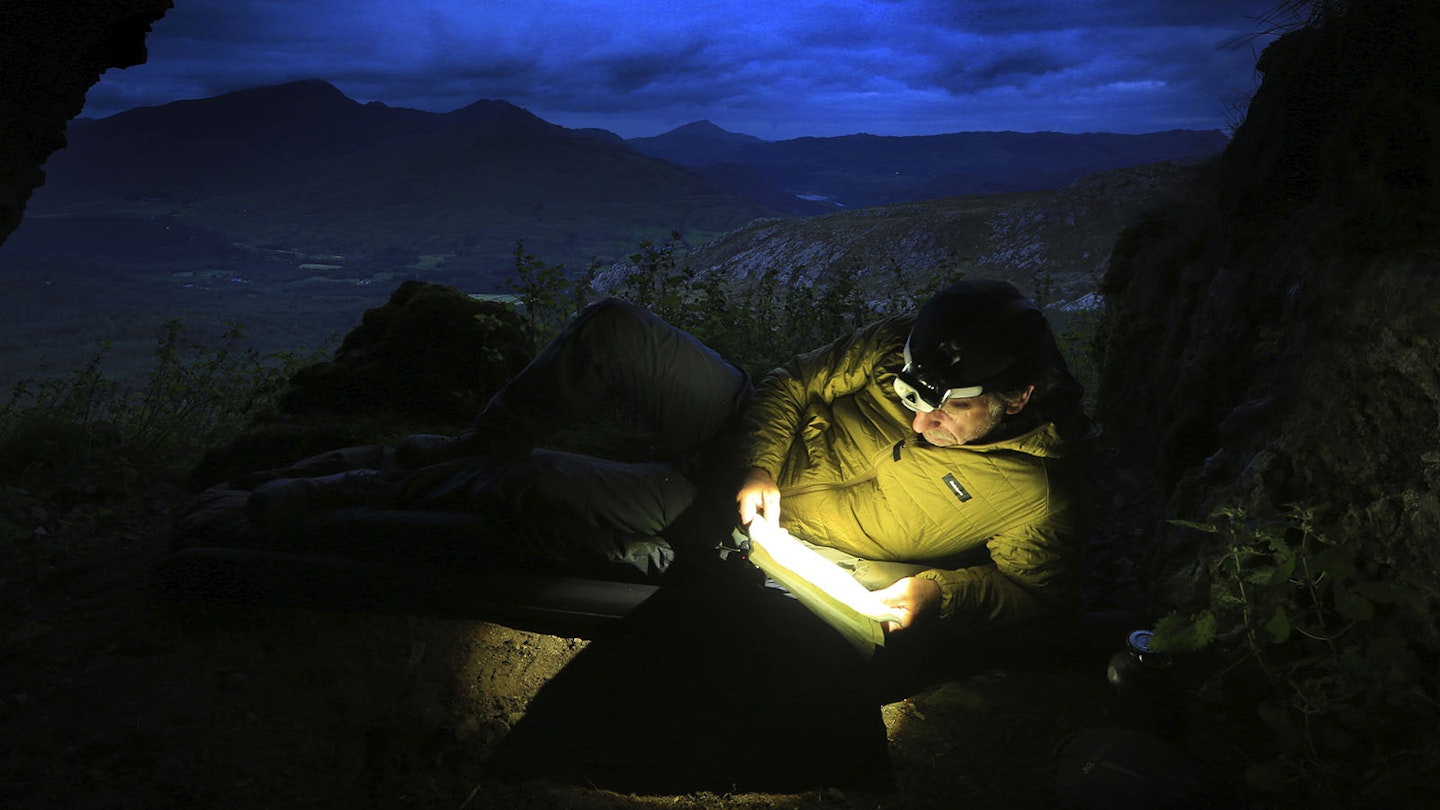 Best head torches 2023
Best overall head torch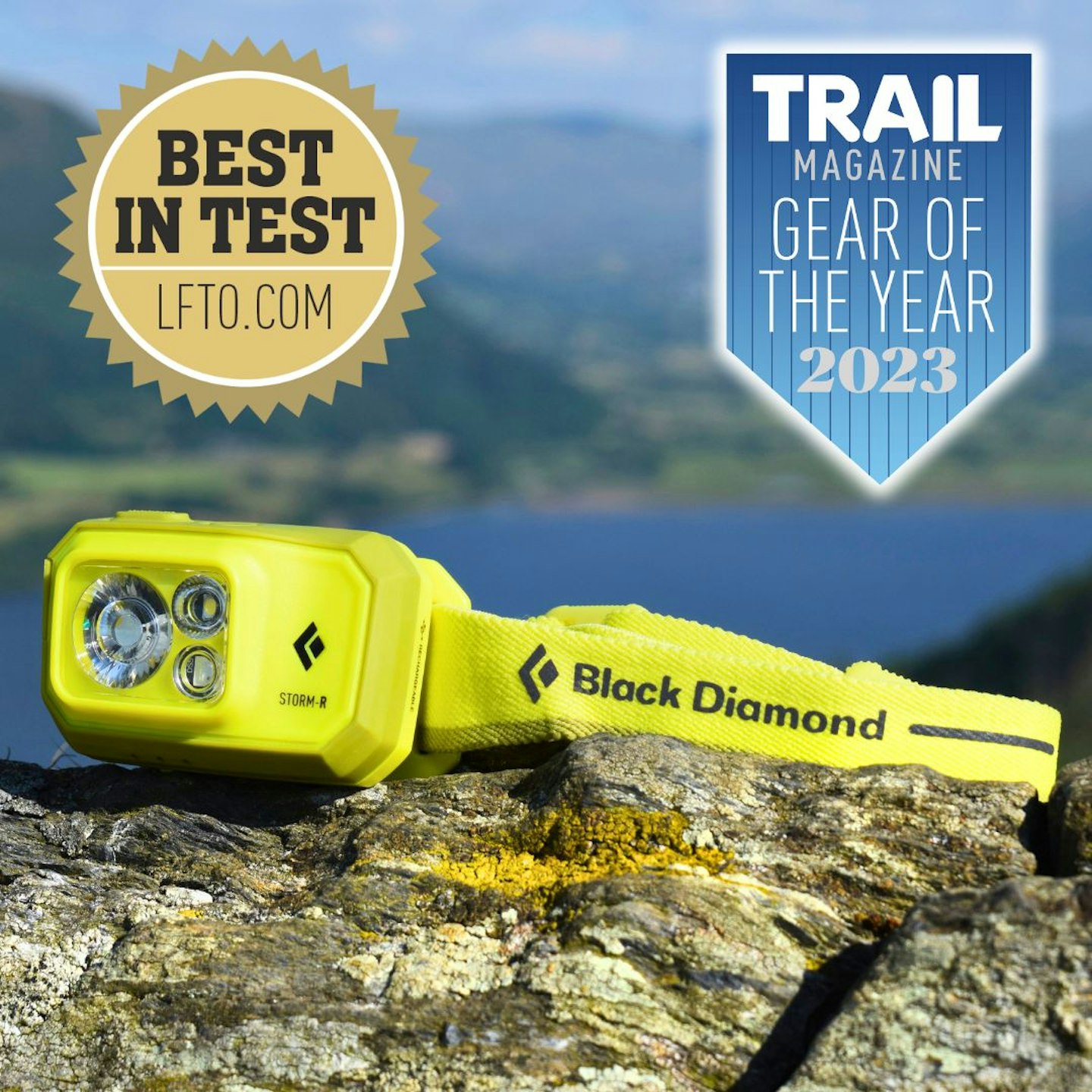 Live For The Outdoors
Description
The powerful and multi-functional Storm 500-R is one of the brightest and best-equipped headlamps
Pros
Light modes for map reading
Very bright
Great weatherproofing
Good value
Cons
Ergonomics take getting used to
Hybrids can be more versatile
Best value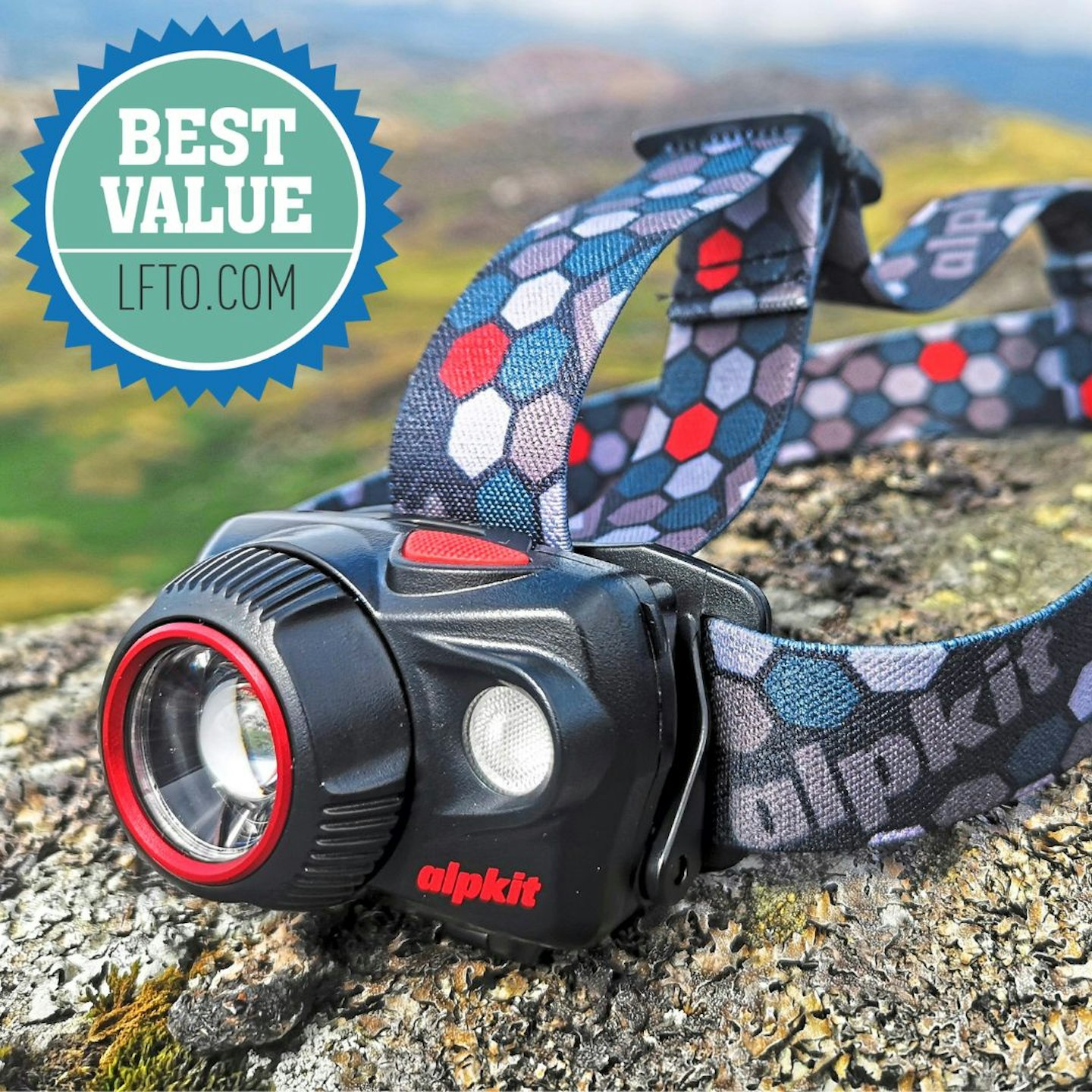 Live For The Outdoors
Description
This Alpkit Qark head torch undercuts many rivals in terms of both performance and price. Despite
Pros
Good value
Lightweight
Comfortable
Cons
Not as tough as some
No battery level indicator
Best head torch for sustainability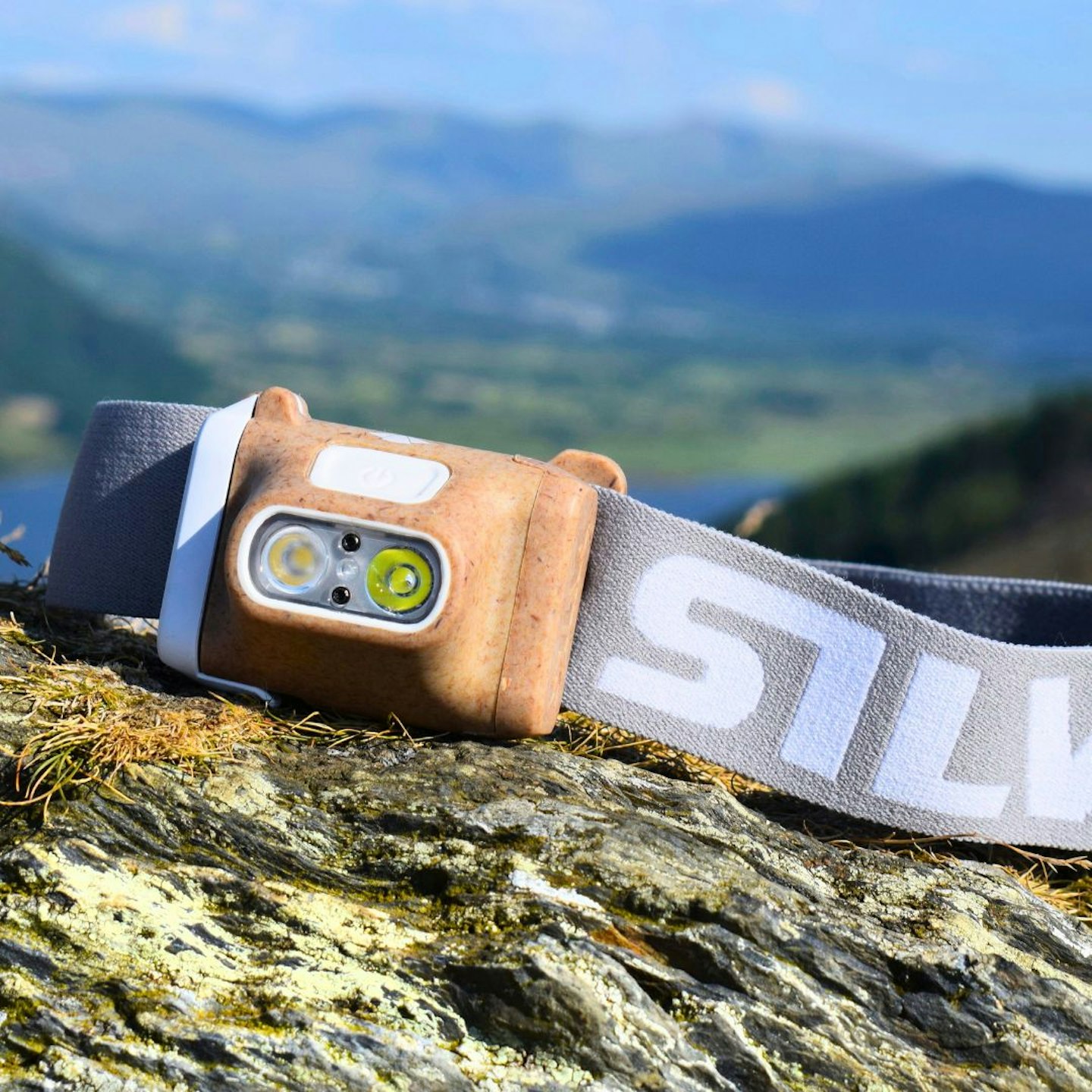 Live For The Outdoors
Description
Product sustainability is becoming more important in the outdoor industry, and increasingly this
Pros
Sustainably made
Lightweight
Easy to operate
Comfortable
USB-C charging
Cons
No dimming function or SOS strobe
Best head torch for running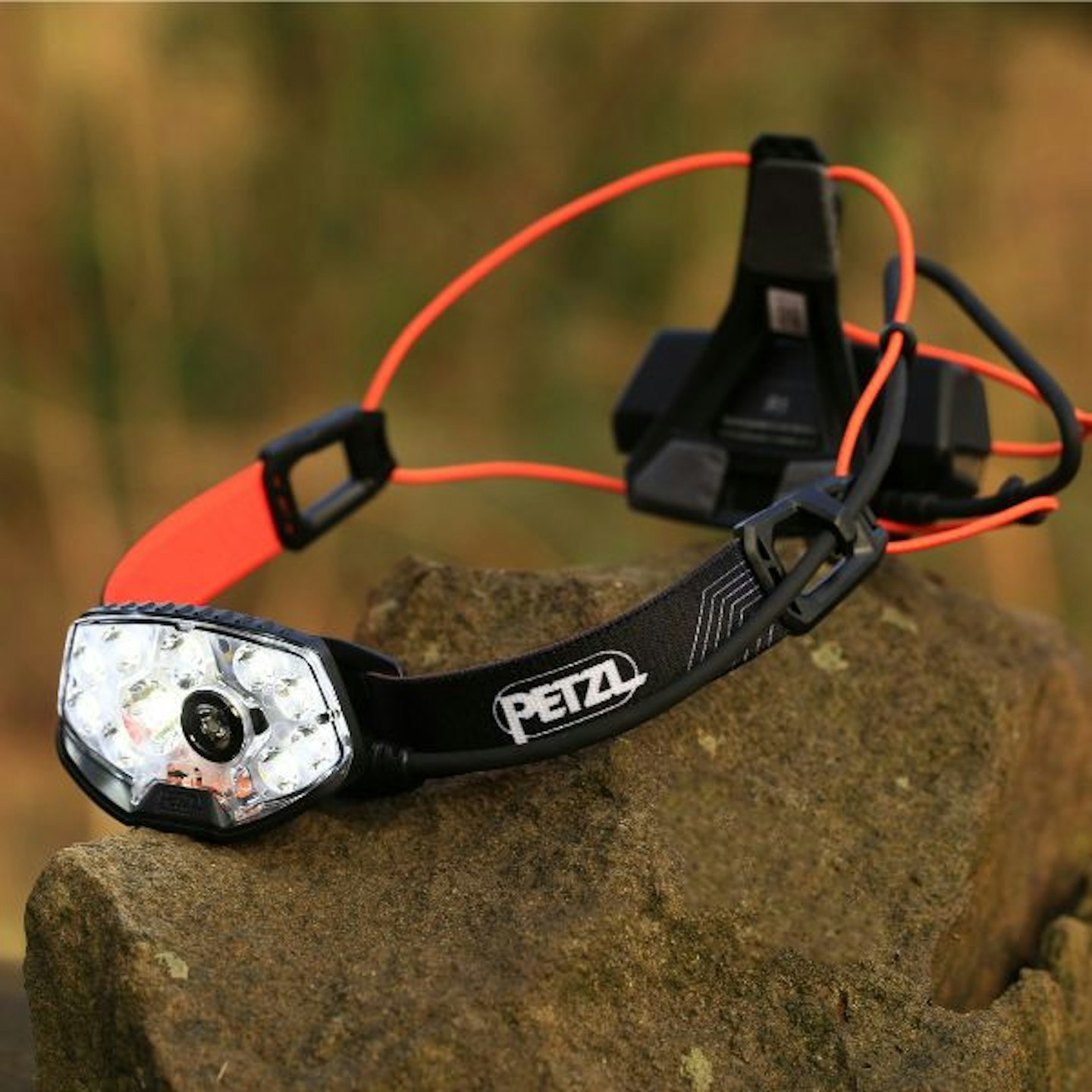 Live For The Outdoors
Description
The headline-grabbing 1500 lumens on offer here are eye-catching to be sure. But this is only for
Pros
Very bright output
Comfortable
Easy to use on the go
Best for durability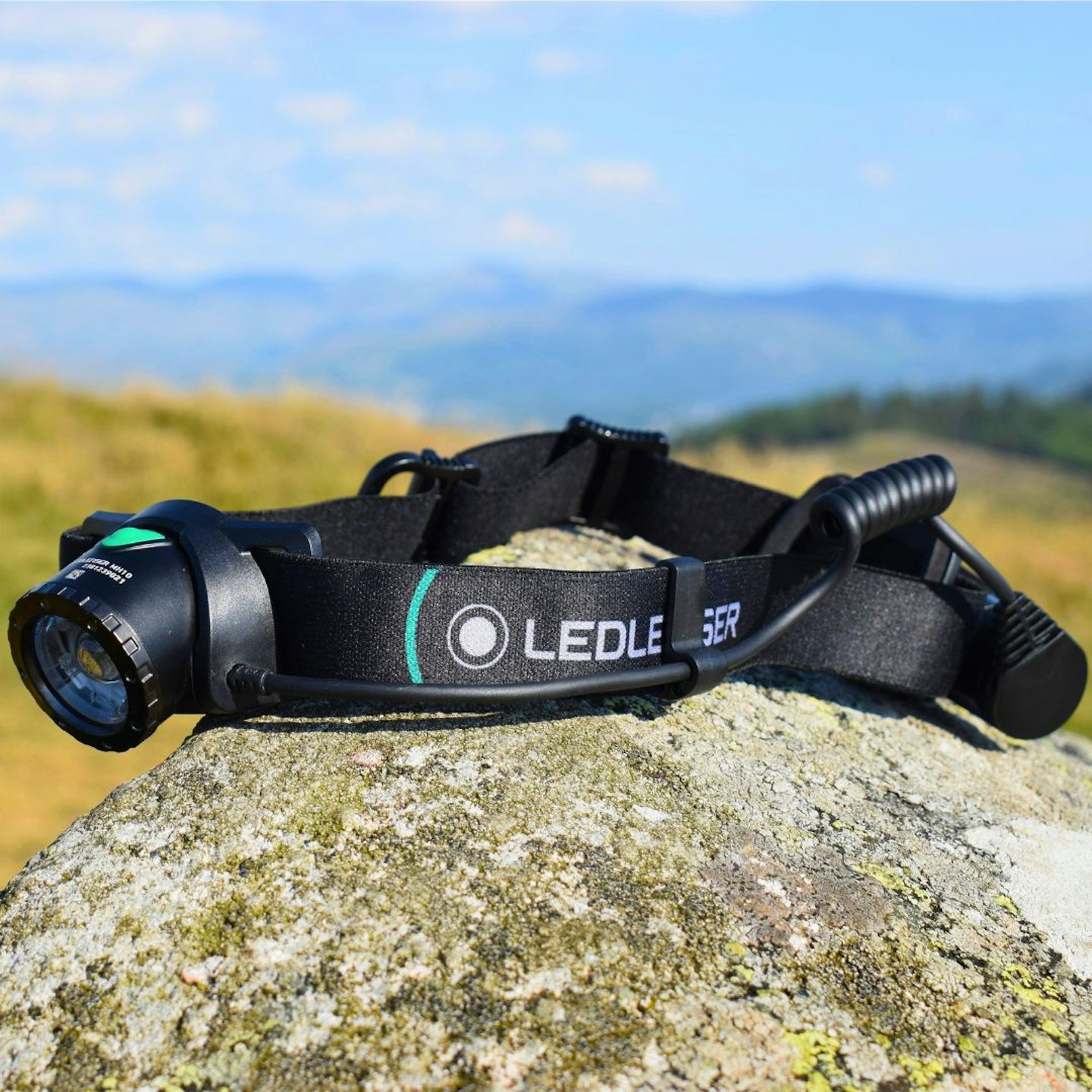 Live For The Outdoors
Description
While some other headtorches can feel a bit plasticky and flimsy, the lasting impression
Pros
Long run time
Powerful
Durable
Cons
Relatively heavy
IP rating could be higher
Best basic head torch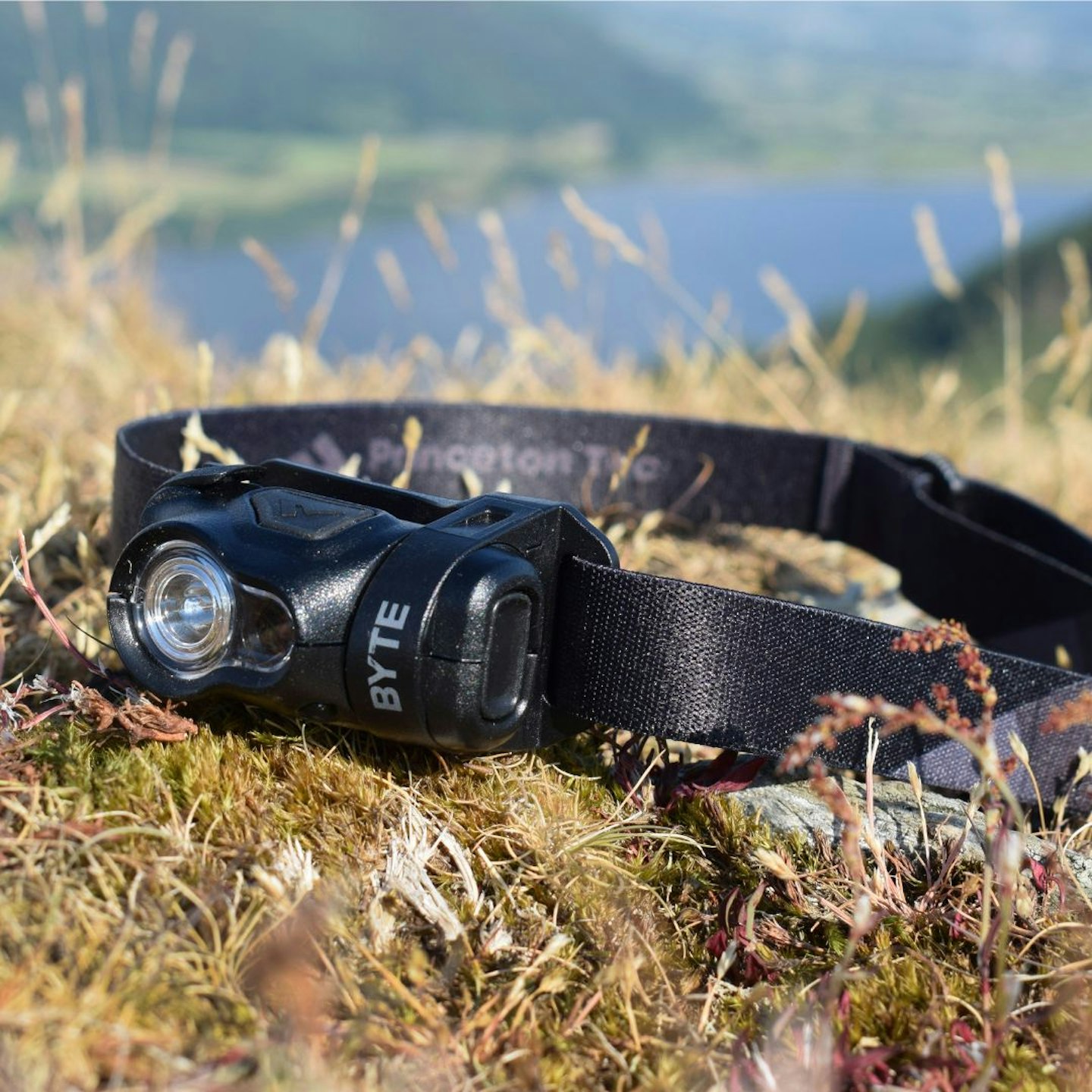 Live For The Outdoors
Description
Perhaps predictably, our testing revealed this no-nonsense headtorch is a good option for more
Pros
Affordable
Lightweight
Good for campsite use
Cons
AAA only
Not suitable for night hiking
What to look for in a head torch
How much should I spend on a head torch?
As LED technology gets cheaper, it's also led to a proliferation of junk lights. In our experience, these promise incredible many features, but they invariably fall to pieces (figuratively, but sometimes literally) in bad weather or when they take a bit of a beating. That's why we've picked out the best hillwalking headtorches from various tried and tested brands that promise durability and reliability. These, in addition to balancing size, weight and real-world performance.
How many lumens should a head torch have?
For casual use around a campsite, 100 to 200 lumens is about right. With nighttime walking and navigation, you'll want to look at 200 to 500 lumens. Then for trail running, mountaineering, or skiing, you'll want to consider upwards of 500 lumens in order to get clear illumination of a wide area in front of you.
The brighter a head torch, often the greater its maximum distance. But a very long distance of hundreds of metres normally requires a focused beam. Consider how important this is for your outdoor pursuits.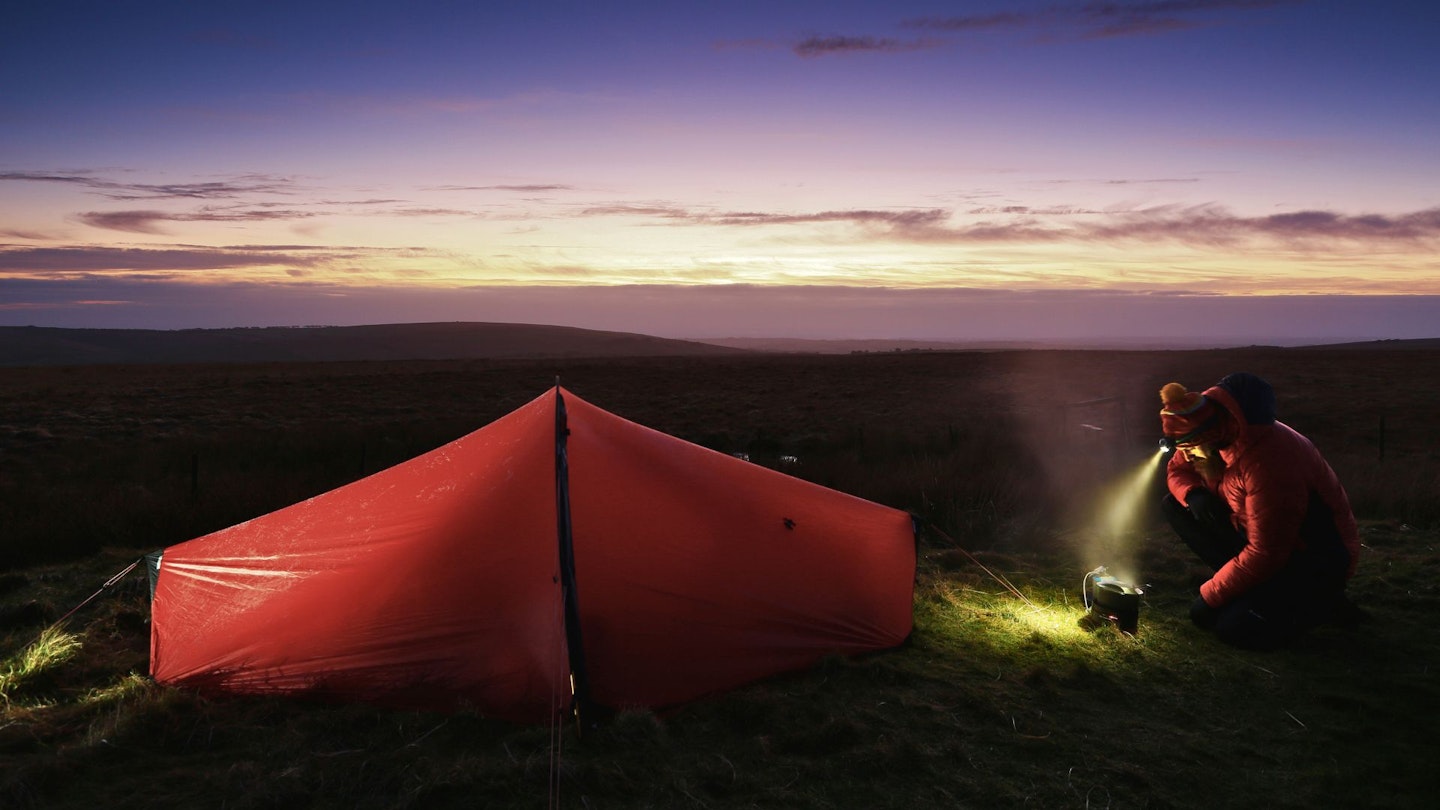 What sort of battery life does a head torch have?
Size and settings influence run times. Head torches that allow you to turn down the brightness boost run time. Likewise, with a larger battery. But a bigger battery is heavier too, which is worth remembering.
Consider rechargeable versus standard batteries too. The former is very convenient but might require you to take a power bank with you. With AAA and AAA batteries, it's easy to take spares with you, and you can also get rechargeable ones these days too.
What IP rating should my head torch have?
A head torch's ruggedness is heavily influenced by its IP (ingress protection) rating. The IP is followed by two digits - the first determining dust protection (scale of 0 to 6), the second against moisture (scale of 0 to 9). Head torches don't often have a first digit in their IP rating, and instead, use an 'X'. This means they haven't been tested against dust protection, but this doesn't necessarily matter if the head torch has good moisture protection (IPX4 or more) because it should result in good dust proofing too.
How much should my head torch weigh?
This is mostly dependent on the battery size. So while a head torch with a bigger battery might be heavier, you'll get longer running time and/or brightness in return. And vice versa.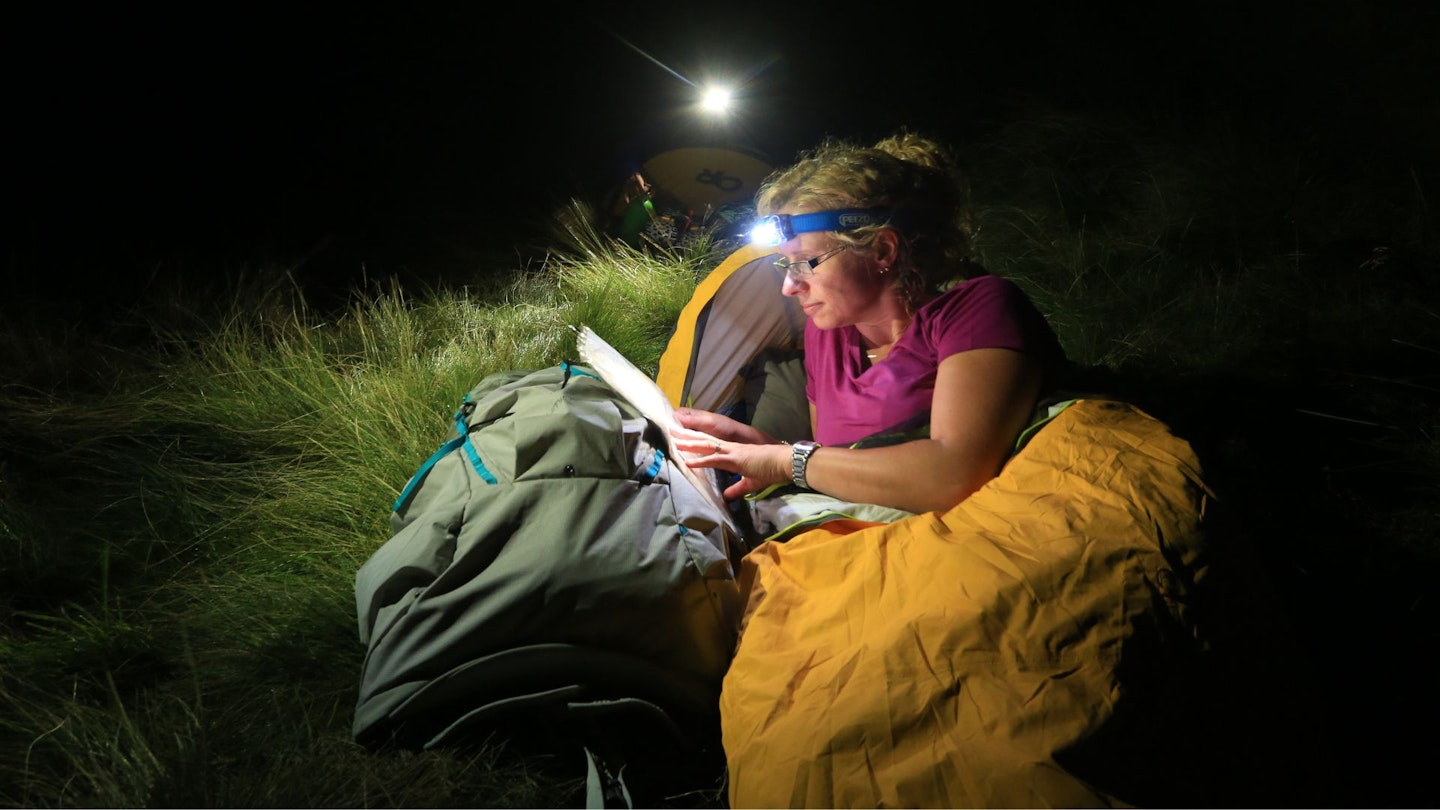 What light modes should my head torch have?
Beyond basic 'On' and 'Off' settings, flood lighting modes are good for illuminating the path directly ahead. Focused, spot beams are helpful for picking out objects at a distance, which is ideal for navigating. A strobe mode is useful for attracting attention. Red and green coloured beams help preserve your own night vision. Red is best for this, but green lets you see with greater clarity.
Head torches that have a lot of lumens and several light settings are very versatile. But the design of the buttons on the headtorch is very important here. You want to be able to use them while wearing the head torch and, therefore, to be intuitive. You may also want to be able to operate the buttons while wearing gloves.
What sort of strap is best?
A headband is the easiest to fit and adjust, even when wearing a helmet. But head torches with an overhead strap offer a more stable fit and are, therefore, better for activities like trail running, although they are more fiddly.
How we test
Head torches come with us every time we head out into the hills. We're testing them year-round in all sorts of conditions and in all sorts of scenarios, from bedtime reading to nighttime mountain navigation in winter.
We know that different people have different requirements when it comes to head torches, so we make sure to always recommend a range of options and price points. However, all head torches we recommend have tried and tested reliability.
Get half-price digital OS Maps. Trail and Country Walking magazine members get 50% off an annual subscription to OS Maps for 12 months. Find out more here.
Don't forget to subscribe to the Live For The Outdoors newsletter to get expert advice and outdoor inspiration delivered to your inbox!
James Forrest is a freelance gear tester for Live For The Outdoors and Trail Magazine. He's a prolific peak-bagger and wild camper who's climbed hundreds of mountains in the UK and abroad, James gives his gear a serious thrashing on every trip.