If you've spent the summer feeling jealous of wild campers sharing epic photos on social media, then it's probably time to start planning a similar trip of your own. We've teamed up with TREKITT to bring you some tips and tricks so you'll be ready to go at the first sign of a favourable forecast.
We all dream of that perfect mountain wild camp – a great walk in, glorious weather, the ideal spot to pitch, an amazing sunset and a star-studded night sky. And though we can't always guarantee that all those elements will align perfectly, we can help to make your first wild camp one to remember, for all the right reasons.
It really just requires a little prior planning and some basic outdoors know-how. Read through our tips for making that first trip as memorable as possible, then enter our competition below to win an Exped Ultra 5R sleeping mat worth over £200!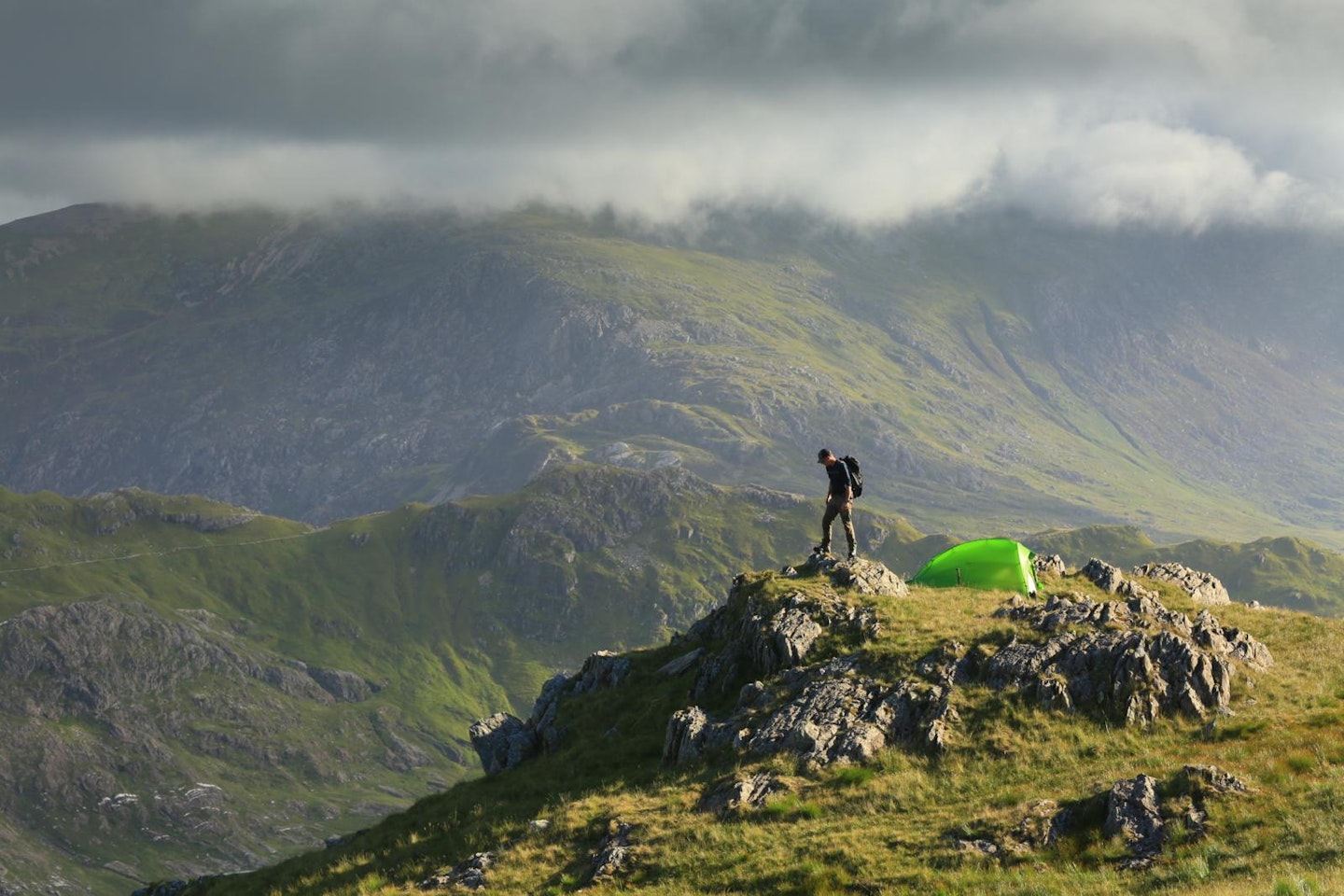 1. Location, location, location
In Scotland, the Outdoor Access Code allows wild camping so long as it is done respectfully, while many national parks in England and Wales have a long tradition of tolerating wild campers. If you're a first-time wild camper, you might not want to venture anywhere too remote. Smaller peaks or upland lakes and tarns tend to be easier to reach but still make for picturesque wild camp spots.
2. Prior planning
Wild camp spots are often closely guarded secrets. If you're a first-time wild camper, Google is your friend. Try search terms and phrases like: 'best views in…', 'highest point in…', 'best sunset in…' to find some useful starting points. And few people can resist posting Instagram pics of an epic wild camp, so search hashtags like #wildcampinguk, #wildcamp and #wildcamping for inspiration.
3. Check the weather
Look for a window of calm and settled weather. Also check the phases of the moon. A new moon and clear skies can mean superb stargazing. If you're heading for the hills, also read the Mountain Weather Information Service (MWIS) forecast. This will give you a good idea of what to expect in terms of rain, wind, visibility and temperatures.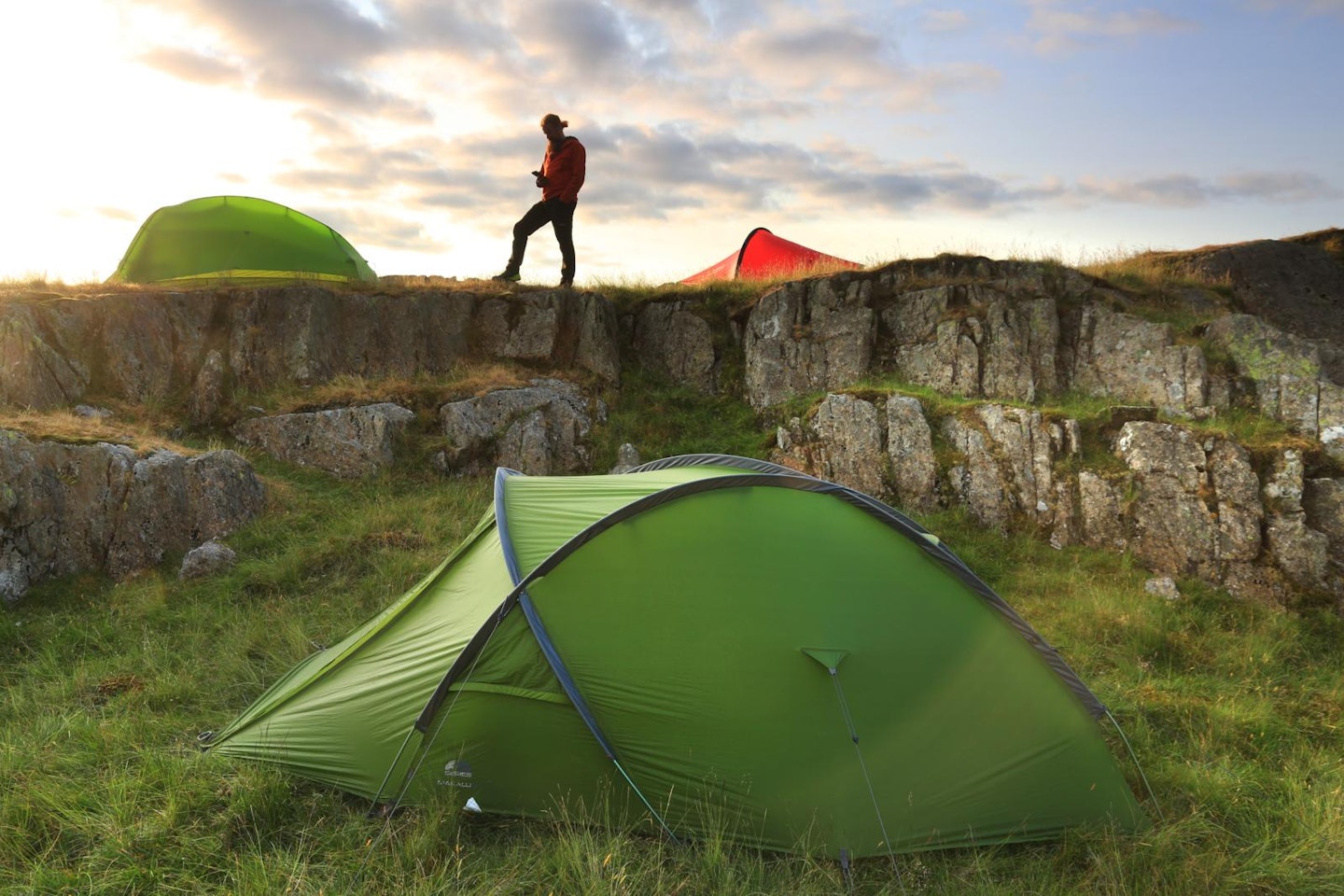 4. Read a map
Maps will give you the best sense of the local terrain and surrounding landscape. As a starting point, look for open access land, depicted within an orange border on 1:25k OS maps. This includes mountains, moors, heath and downland, as well as common land. You have a legal right to walk across this land. You don't have the right to camp here, but it is often tolerated in more remote areas.
5. What to look for
Level, well-drained ground is preferable to anywhere too sloped, boggy or rocky. Look for flat areas where you'll be able to pitch a tent. Use map contour lines to work out changes in elevation – the closer together the lines, the steeper the terrain. Green dashed lines are used to indicate public footpaths and bridleways, while green diamonds show a long-distance trail. It's better to camp slightly away from these paths. Ideally, you also want to be close to a water source such as a lake, stream or spring (marked 'Spr' on maps).
6. Where to avoid
Don't camp close to houses, farms, roads, railway lines, working quarries or fields that might contain crops or livestock. Don't camp on MoD land, or archaeological and historical sites. Also avoid nature reserves, especially between 1 March and 31 July, in order to protect ground-nesting birds. Your goal is to enjoy nature, not destroy it.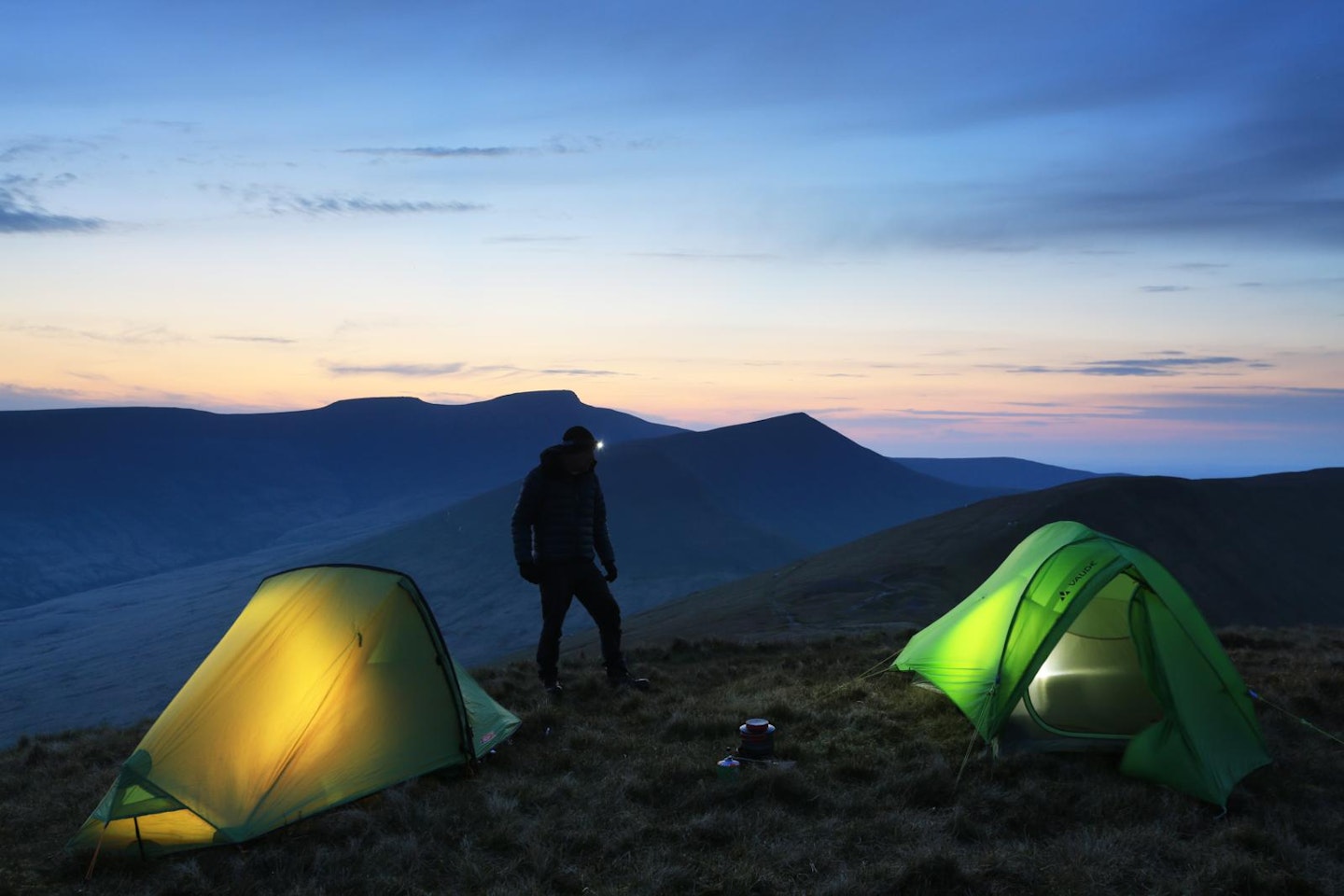 7. What to take
In addition to your usual hiking gear, you'll need some form of shelter, like a small backpacking tent or a bivvy bag, plus a sleeping bag or backpacking quilt and a sleeping mat. Take warm layers including an insulated jacket, hat, gloves and spare socks. You'll also want some food and water, plus a small camping stove and cook set.
Pack a large water bottle or hydration bladder and perhaps a water filter. Other useful camping kit includes a headtorch, a portable power bank, a small trowel, toilet paper, hand sanitiser and a sturdy ziplock bag for carrying out waste. Lastly, don't forget a small washbag with basic toiletries and any regular medication you take.
8. Leave no trace
Leave No Trace is the wild camping code. It means that after you've spent a night wild camping, no one should be able to tell that you were ever there. It also means respecting the environment and not hindering the enjoyment of other people in the great outdoors, or those who live and work in the countryside.
9. Pitching up
Don't be disappointed if you end up having to camp somewhere entirely different to your original plan. The weather often plays a part. A prominent summit or outcrop might offer the best views, but you won't sleep if your tent is battered by wind all night. On gusty nights it's generally better to seek somewhere sheltered.
Check the wind direction and the aspect of your proposed wild camp site (which direction of the compass it faces). Try to pitch your tent out of the prevailing wind. If you want to see sunrise you'll need to be facing east, with a clear view to the horizon.
When you arrive, ditch your pack and have a scout around for a good spot. Check the ground is fairly level and not too damp. If all is quiet, you're probably good to go. Wait until dusk and then pitch up. Happy camping!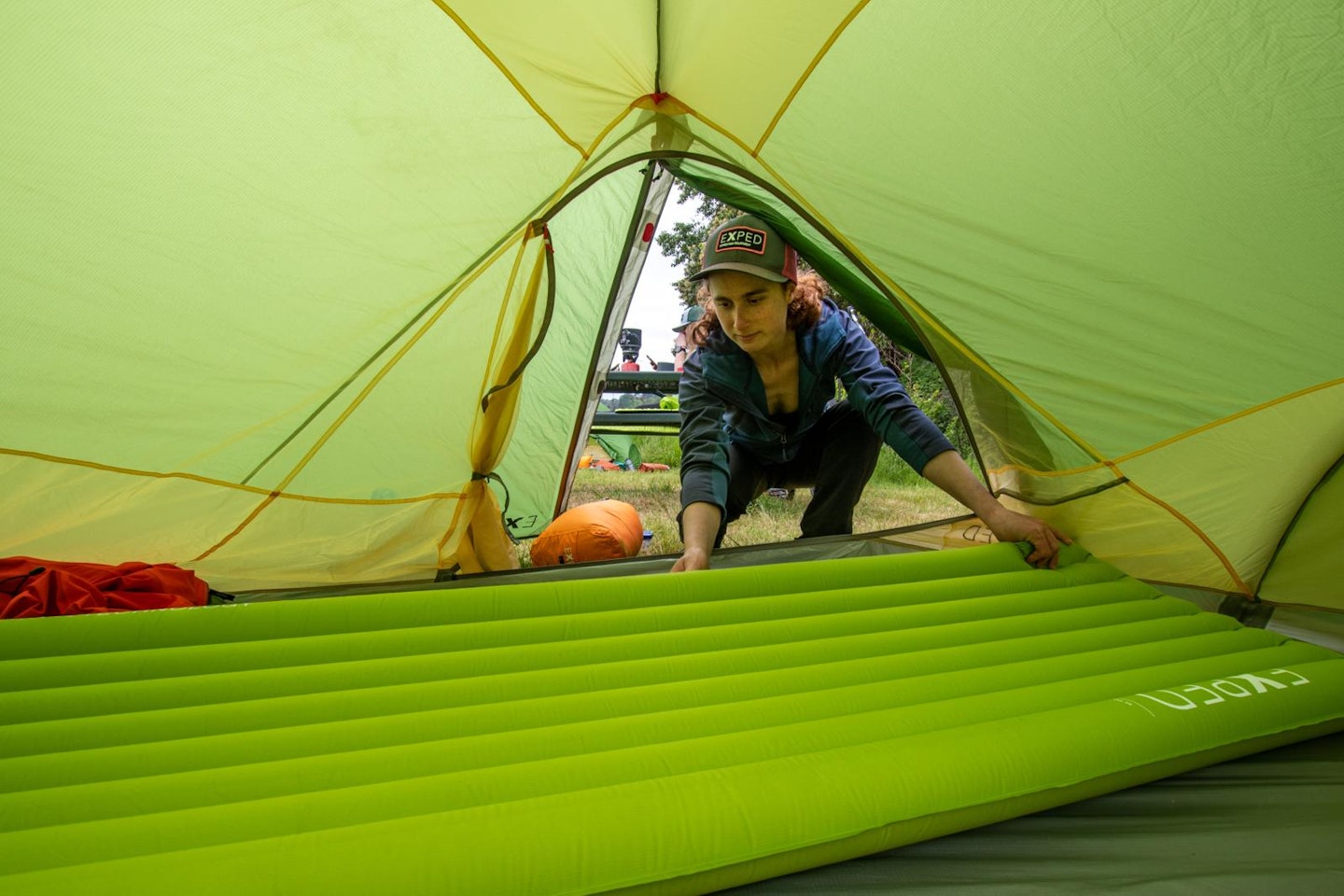 WIN an Exped Ultra 5R sleeping mat
We've teamed up with Trekitt to give away two Exped Ultra 5R sleeping mats worth over £200 each. The competition opens on 28 September and closes at midnight on 28 October. Enter below...
The prize draw opens on the 28.09.23 at 9am and closes at 23:59pm on the 29.10.23 any entries submitted after this time will not be valid or counted.
This competition is open to UK residents aged 18 and over.
There are 2 prizes consisting of Exped Ultra 5R Sleeping Mat
2 winners will be picked randomly from all valid correctly answered entries who have answered during the prize date. The winner will be contacted shortly after the closing date and notified by email and have 7 days to respond before an alternative winner is chosen.
Only one entry per person will be counted.
Prizes will only be delivered to an address within the UK. Should a prize winner's contact details change, it is their responsibility to notify us, or the contact person(s) detailed in the Competition's Specific Terms.
No purchase is necessary. To enter for free visit https://www.livefortheoutdoors.com/outdoor-features/discover/wild-camping-planning/
Full terms and conditions can be found at www.bauerlegal.co.uk/competition-terms.html
The prize is provided by Trekitt.  We are not responsible for any aspect of the prize, including unsatisfactory quality or the entirety of the prize due to their own circumstances or restrictions. Prizes are non-transferable, non-refundable and no cash alternative will be offered.
Our employees (and their family members) or employees of any company involved in the Competition, including any Prize Provider, are not permitted to enter.
H Bauer Publishing is the promoter of this Competition, see: http://www.bauerlegal.co.uk/ for details of our registered office and company number.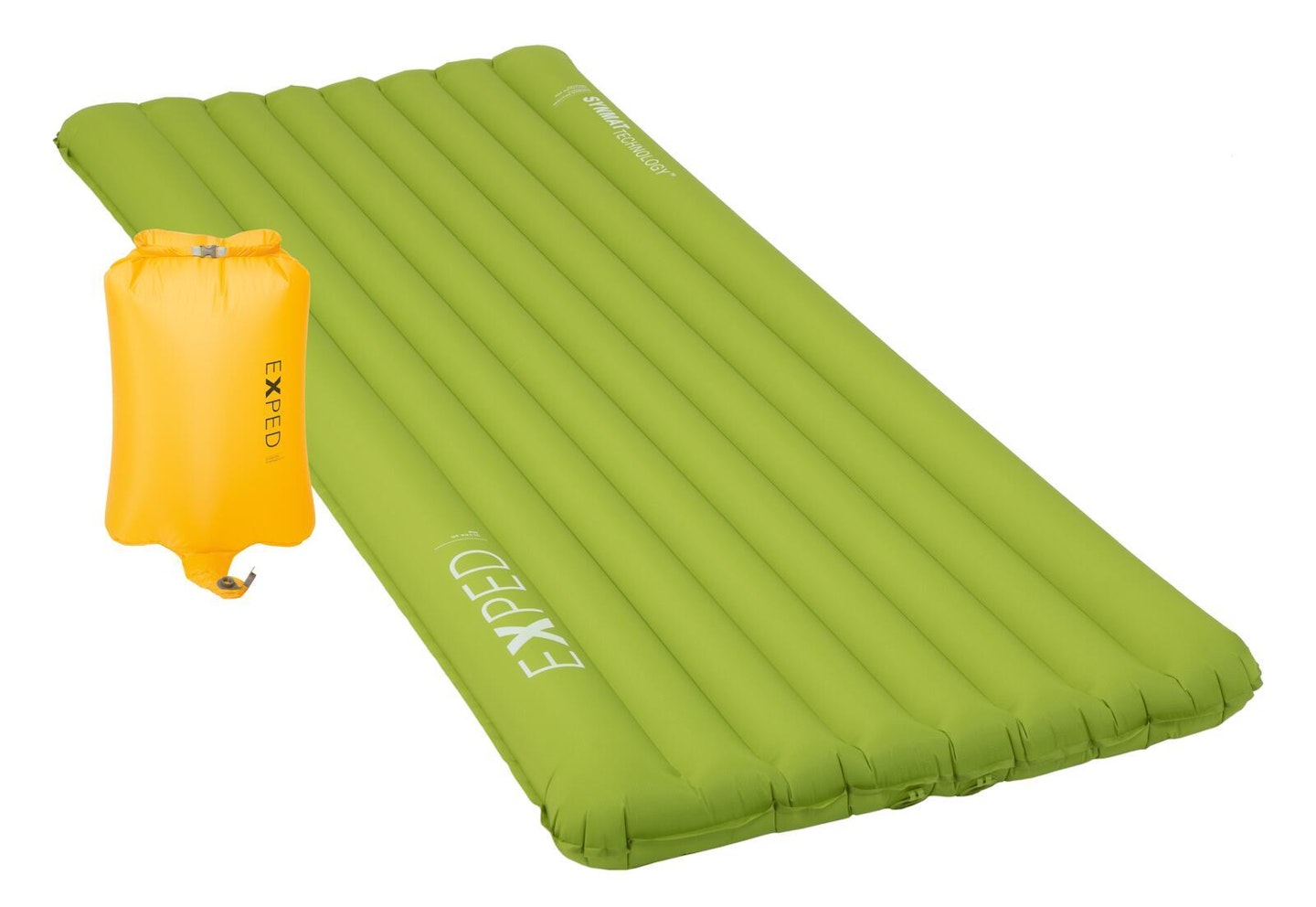 About Trekitt
Established in Abergavenny at the foot of the Black Mountains in 1986, Trekitt started life as a small family-owned business and is now one of the UK's leading outdoor retailers. As well as having a website packed with all the latest hiking products, the hugely passionate Trekitt team also offers in-person sessions at its Hereford-based Service Centre, covering everything from boot and rucksack fitting to advice on how to pitch your tent. To find out more, visit the company website at trekitt.co.uk