Do you remember that pair of shoes you had as a kid that made you feel like a superhero? Maybe that was just me, but I very definitely remember having a pair of high-topped trainers that made me feel like I could run at the speed of light. I'd pull them on, lace them up, and I was The Flash. Or Superman. Or, at the very least, Linford Christie. I'm 43 now, and it's been a long time since I've felt that 'magic shoe' phenomenon, but I was reminded of it when I first tried on the new NXIS EVO mid boots from KEEN.
The first and perhaps most obvious thing to say is that they are ridiculously comfortable. I don't think I've written a review of KEEN footwear without using the phrase 'slipper-like comfort' to describe how unusually un-hiking-boot-like their shoes feel on your feet. So it was reassuring, if not surprising, to discover that the NXIS EVOs continue that heritage. It's not always easy to balance this level of comfort with the kind of protection you need from a versatile hiking boot, and while KEEN have certainly managed to do just that hugely successfully in the past, this new boot takes it to a new level.
With the aim of creating a fast-paced hiking and backpacking boot that's both reassuringly supportive and nimble on the foot, KEEN took all the stability and comfort of their legendary, multi-award-winning Targhee hiking boot and combined it with the flexibility and lightness of a trail running shoe. The result is the NXIS EVO.
There's no mistaking this for anything other than a KEEN boot; the DNA is obvious. But aside from the spaced toe box, the attention to design detail and (sorry, I'm going to have to use that phrase again) the straight-outta-the-box slipper-like comfort, there's plenty about the NXIS EVO that's unlike any other KEEN shoe I've worn. It doesn't quite make me feel like The Flash, or Superman, or Linford Christie, but it does offer a spring to my step that makes me feel that the miles will just breeze under my soles.
Five things you need to know about the Keen NXIS EVO Mid WP lightweight hiking boot
Unrivalled comfort
KEEN's trademark 'comfort fit' provides plenty of room at the forefoot for toes to spread out. The Speed-lace webbing system with top collar hooks and the Konnect Fit heel-capture system combine to hold the foot securely in place. KEEN's Comfort Heel Control for Achilles adds additional padding at the rear, while underfoot the high rebound, responsive EVA midsole provides a lightweight yet comfortable ride on the trail.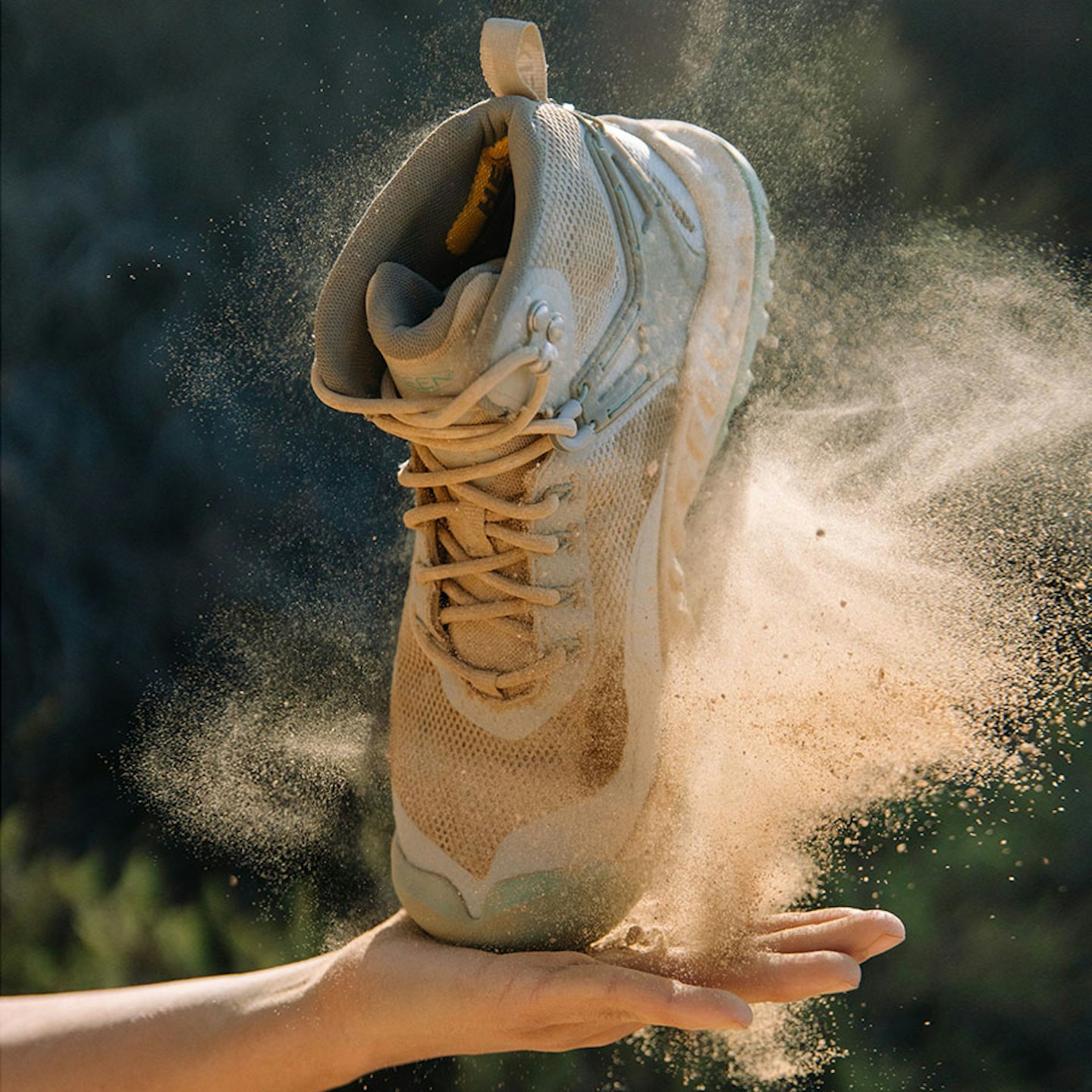 Lightweight upper
No leather here. A vented performance synthetic mesh upper treated a PFC-free water repellent treatment keeps the shoe light, breathable, and protective. Durability is boosted with the use of TPU overlays in exposed areas.
Grip on any surface
The KEEN All.Terrain rubber outsole features a new proprietary horseshoe pattern with deep 4mm lugs for higher-traction grip on any trail.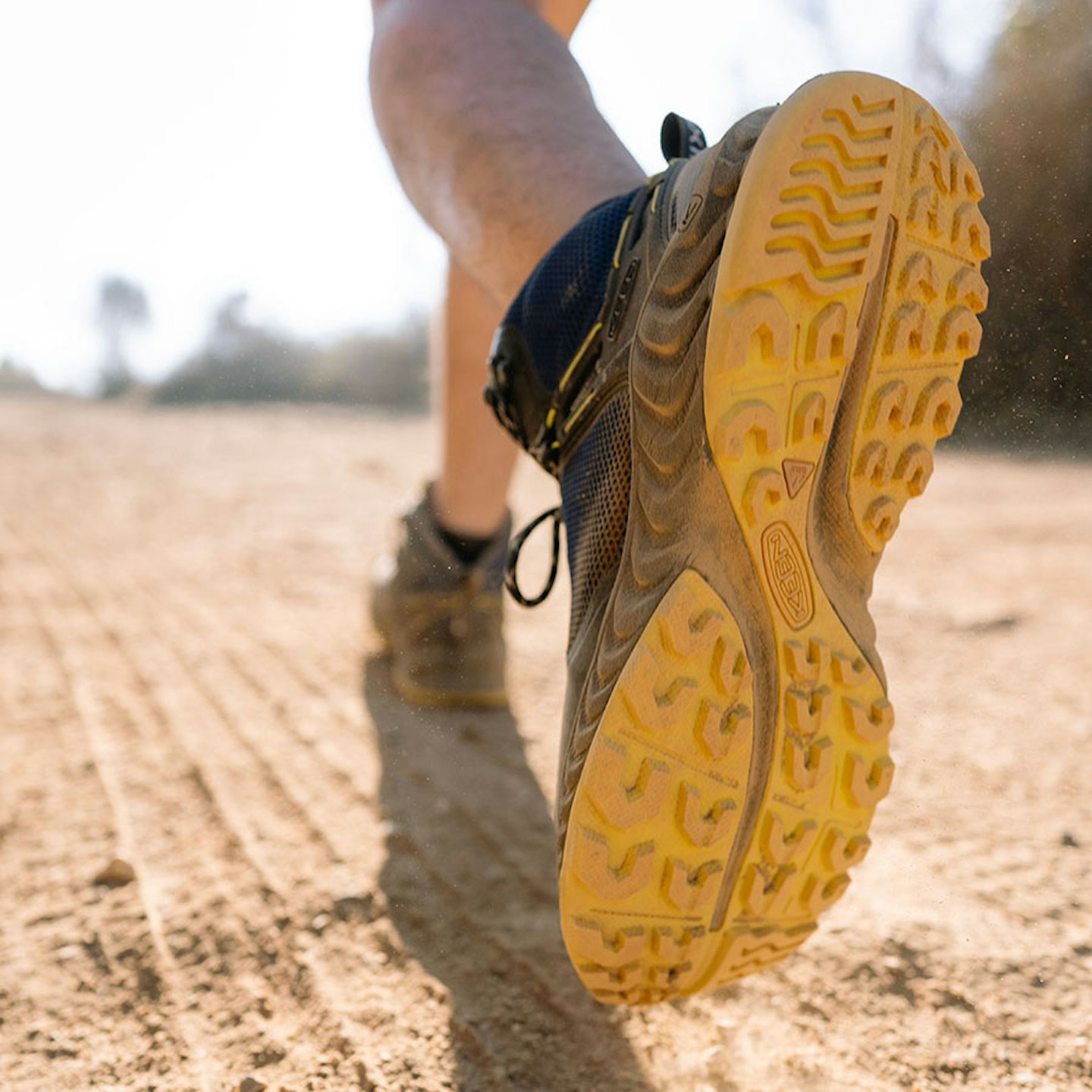 Split toe
KEEN's patented toe protection system allows you to travel fast in confidence over a variety of terrain without worrying about your toes. The NXIS EVO WP makes use of a distinctive new split-toe designed which reduces weight and provides additional flexibility whilst maintaining the important foot protection for which KEEN is famous.
Odour management
The breathable textile lining and planet friendly Eco Anti-Odor treatment on the dual density PU footbed naturally control odour without the use of harmful chemicals so the footwear remains fresh however hard and fast your feet are working in them.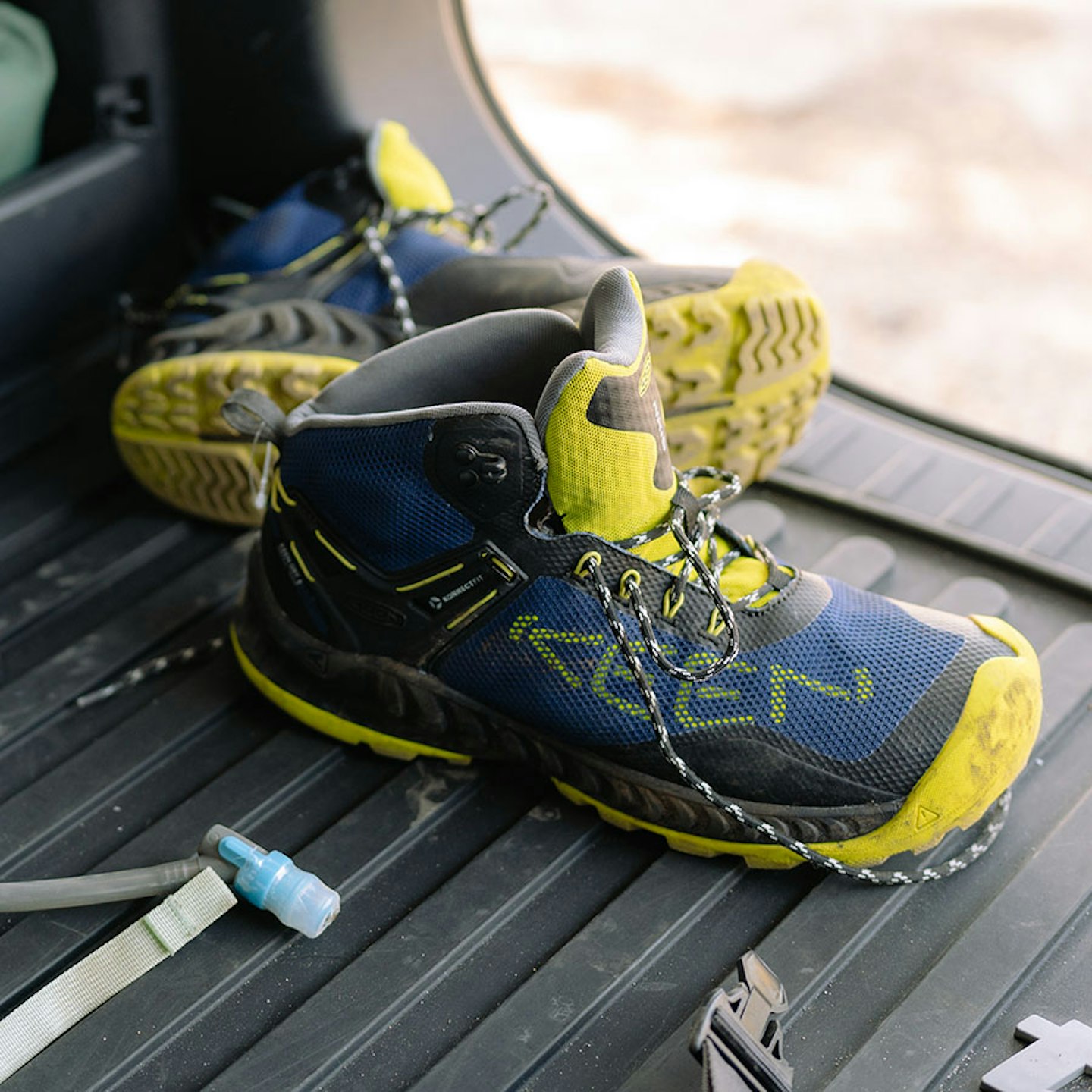 Keen NXIS EVO WP Mid specs
Upper Performance mesh upper with TPU overlays for durability | Lining Breathable textile lining | Membrane KEEN.DRY waterproof, breathable membrane | Footbed Removable PU insole for long-lasting comfort | Outsole KEEN.ALL-TERRAIN rubber for higher-traction grip | Lacing Speed-lace webbing system with top collar hooks
Trail verdict
If you're sticking to marked trails or easy off-path terrain outside of the winter months, it's hard to think of any reason why the KEENS NXIS EVO wouldn't be perfect for you.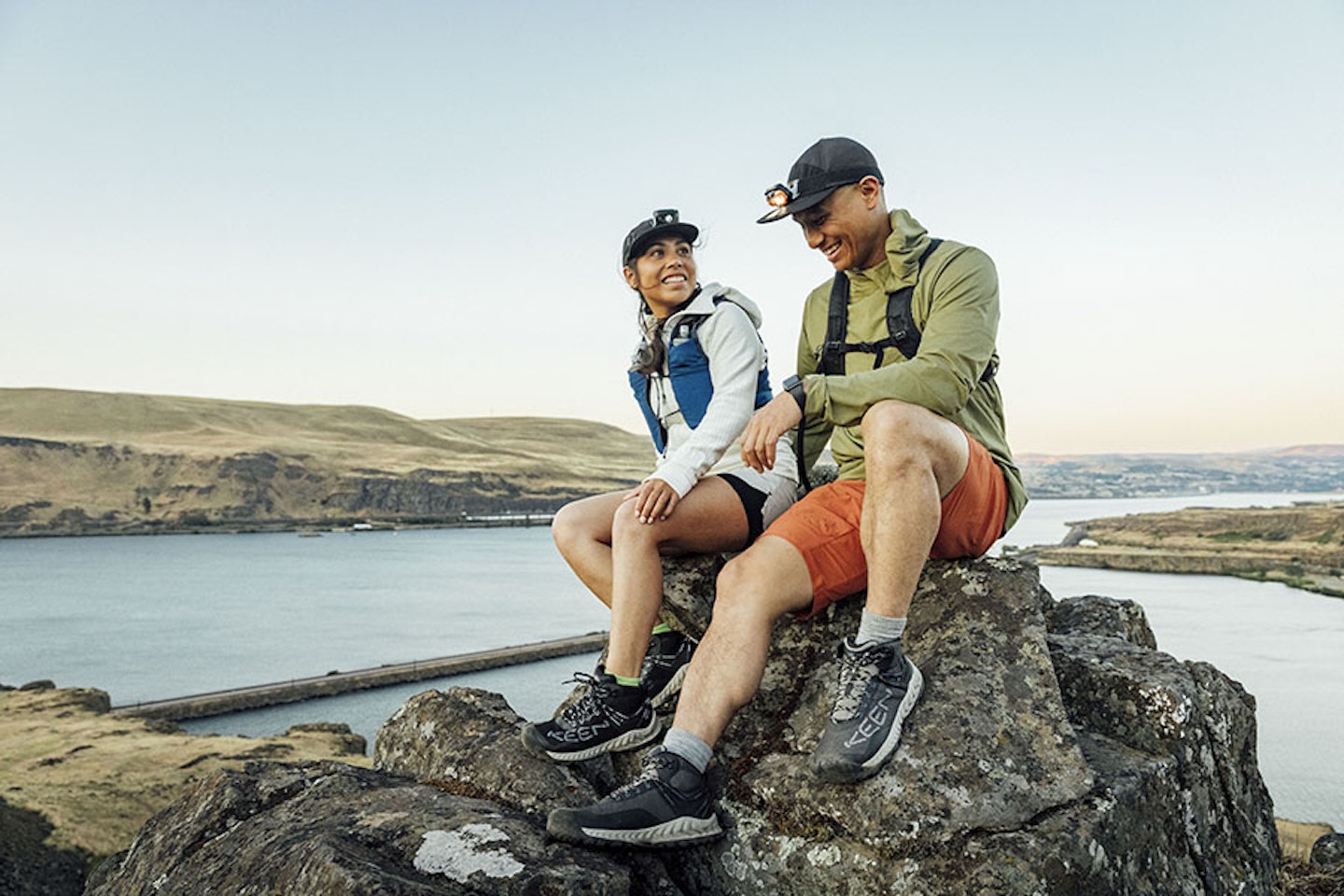 Don't forget to subscribe to the Live For The Outdoors newsletter to get expert advice and outdoor inspiration delivered to your inbox!
For the latest reviews - including extra photos and kit that won't appear online - pick up a copy of the current issue of Trail magazine!