The La Sportiva TX Hike Mid GTX joins the brand's line-up of lightweight footwear for fast hiking.
The TX Hike Mid GTX combines some of the technology seen on La Sportiva's Mountain Running range so hikers get that ideal balance between grip, lightness, and support.
La Sportiva has also used vegan-friendly and more sustainable materials in the TX Hike Mid GTX too. Let's take a closer look.
Weight
The TX Hike Mid GTX weighs just 435g per shoe. That's only 40g per shoe more than its low cut sibling.
Hiking often shoes have the edge over boots for fast hikes because they don't sap energy as much as heavier boots do. It isn't the case here, however.
The upper and ankle support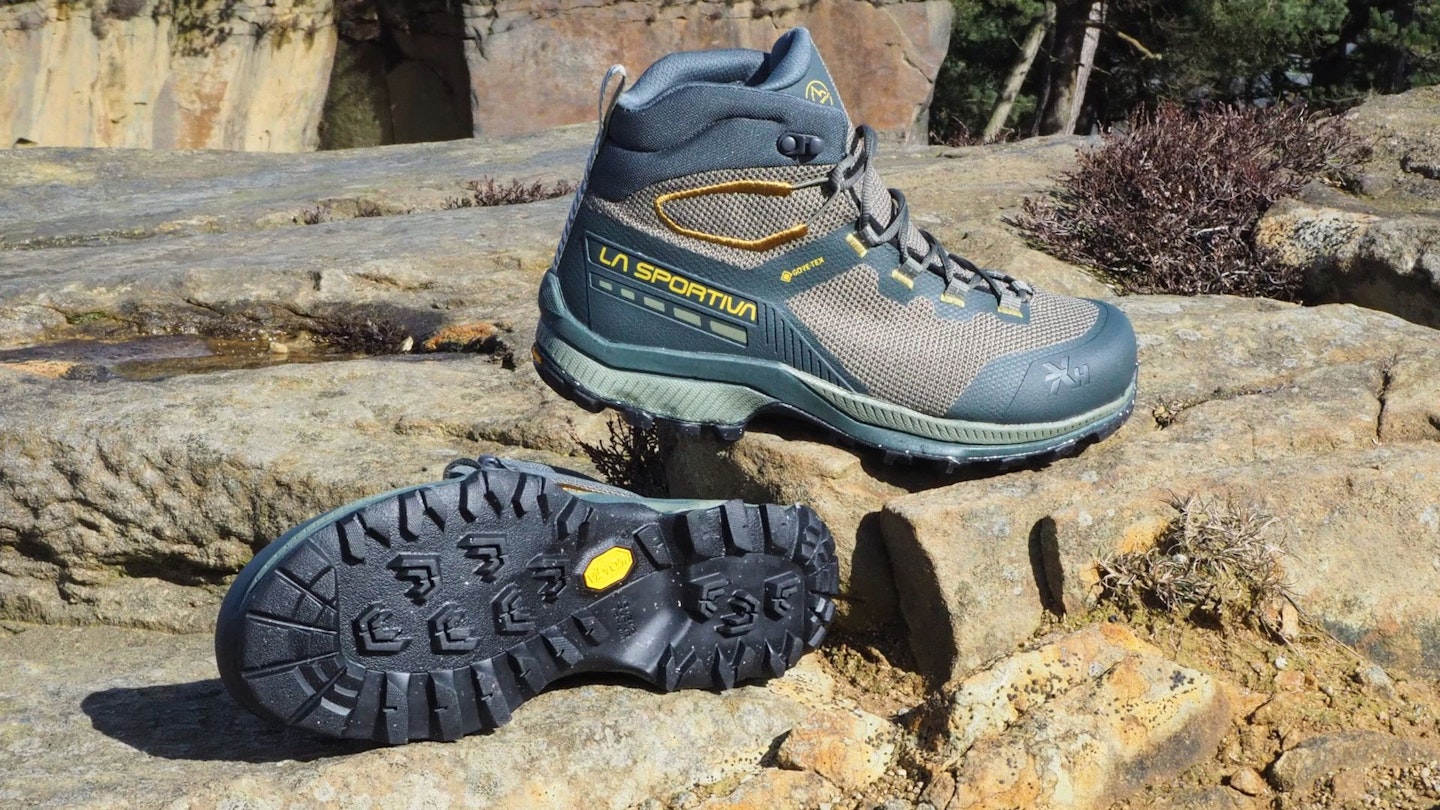 The higher cuff of the TX Hike Mid GTX supports the ankle, which is helpful when you're walking on uneven and steep terrain. But the benefit of a low-cut hiking shoe is that without the higher ankle support, you're more agile.
The TX Hike Mid GTX has an upper made from a tough recycled mesh. The Gore-Tex membrane is recycled too, and Bluesign-approved. We found it's very breathable but the gusseted tongue and stiffened toe cap provide good protection too.
Regarding the shape of the shoe, you get a snug heel but more generous toe box. This makes the TX Hike Mid GTX quite good for longer walks and suitable for use with thicker socks if you need to. The footbed is OrthoLite Hybrid, containing partially recycled content, but you might wish to fit your own insole.
Midsole and outsole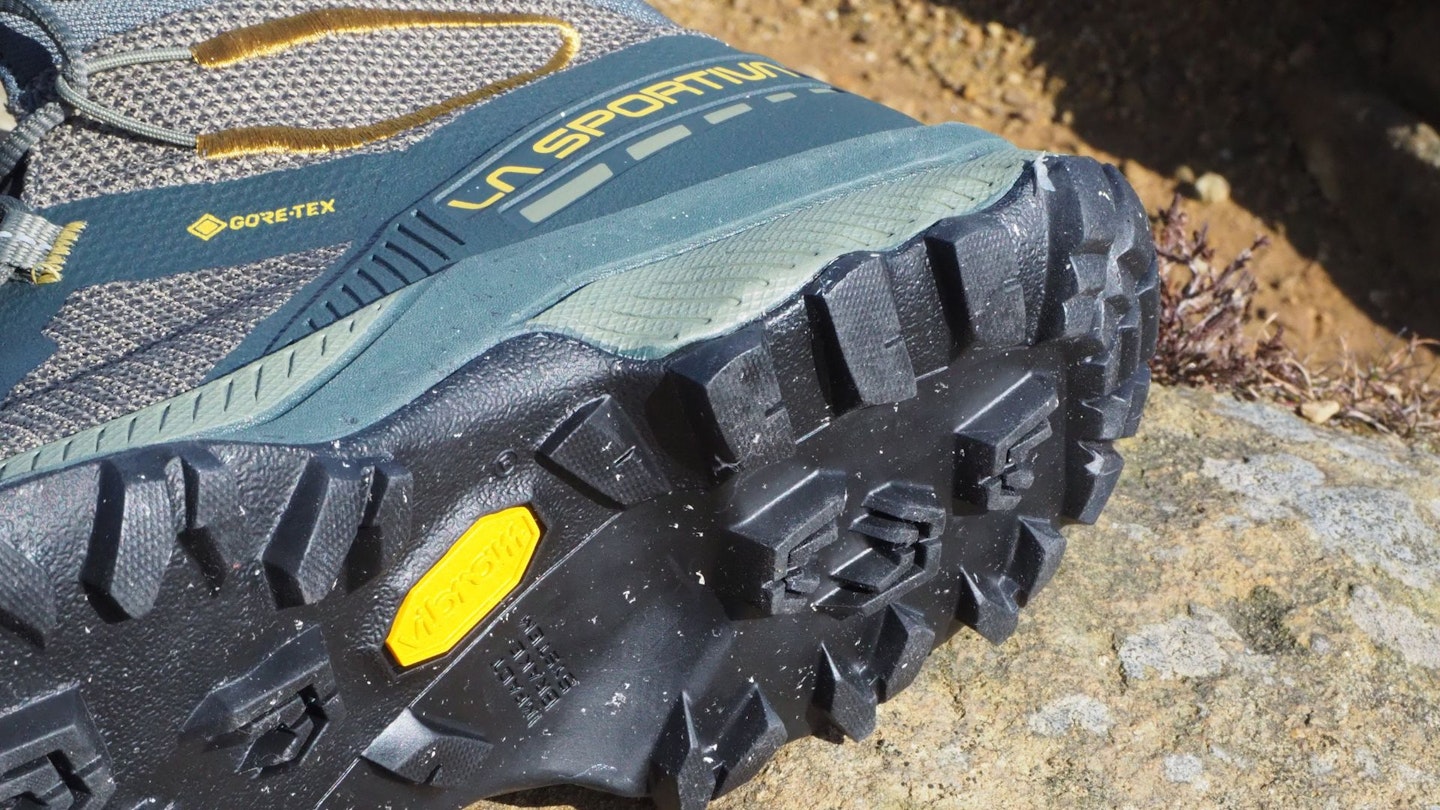 The midsole is made from partially recycled EVA and has quite a lot of flex and cushioning, as one would expect of a lightweight hiking shoe.
The outsole comes from Vibram. It's called EcoStep EVO and - you guessed it - is made from partially (at least 30%) recycled rubber. The lugs are widely spaced and quite deep, certainly more so than you find on most lightweight hiking footwear. This means the TX Hike Mid GTX grips very well on a range of terrain, including muddy and slippery surfaces, which is often where lightweight hiking footwear struggle.
The other impressive part of the outsole is the heel brake. As with the lug pattern, it's unusual to find such as deep heel brake on such lightweight footwear. It's incredibly effective for improving grip when walking downhill.
Climate and breathability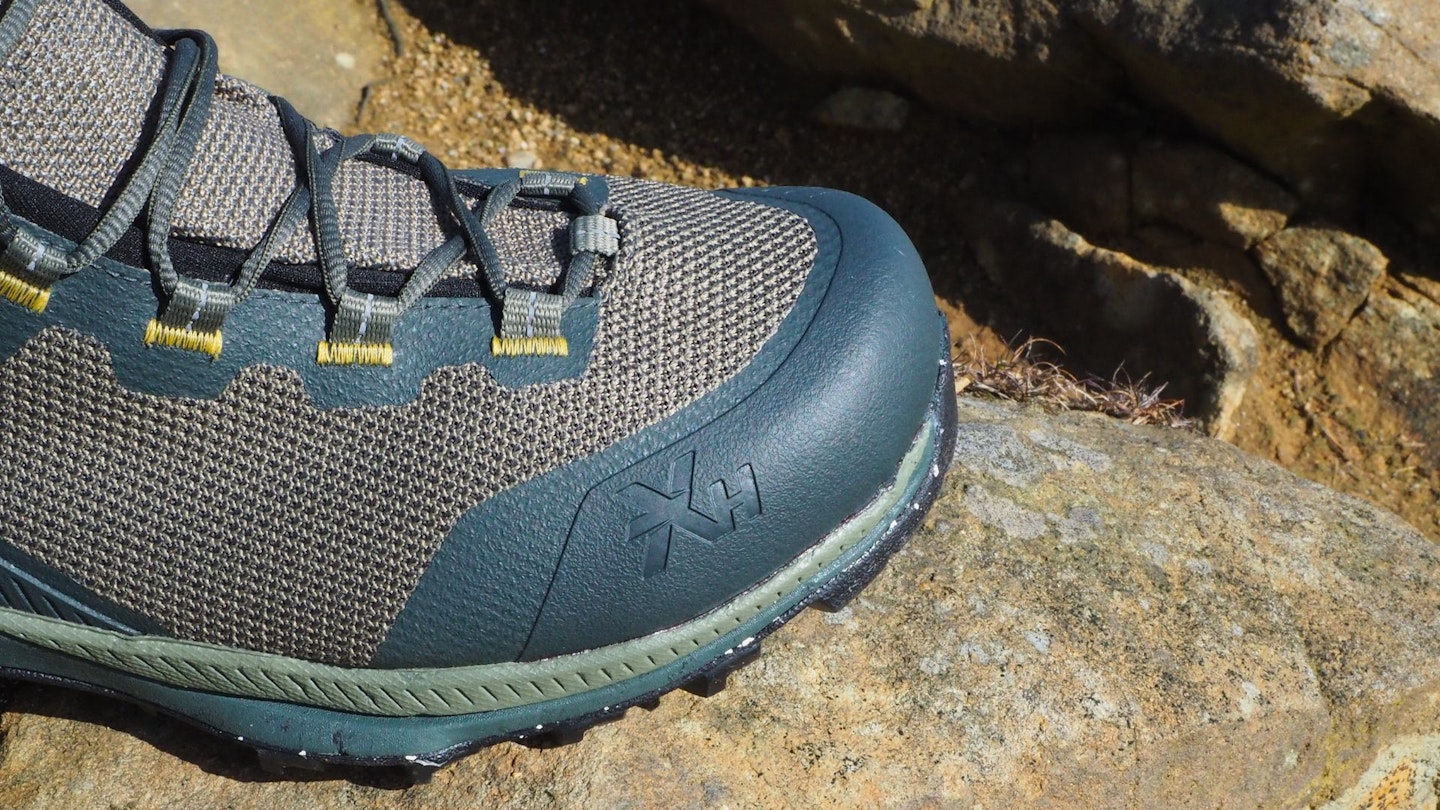 The TX Hike Mid GTX is light and has a breathable upper. It therefore suits warmer conditions and high-intensity hikes best. However, the impressive outsole, reliable Gore-Tex membrane, and durable construction means it's also useable as a 3-season option, too.
Verdict
By combining a low weight design with a very impressive outsole and good levels of foot protection, La Sportiva's TX Hike Mid GTX is very good at fast hiking even on tougher terrain. The use of more sustainable materials adds peace of mind when you're out exploring, too.
La Sportiva TX Hike Mid GTX at a glance
Price: £190
Weight: 435g (per shoe)
For: Fast hiking
Lining: Gore-Tex Extended Comfort
Outsole: Vibram EcoStep EVO
Get half-price digital OS Maps! Trail and Country Walking magazine members get 50% off an annual subscription to OS Maps for 12 months. Find out more here.
Don't forget to subscribe to the Live For The Outdoors newsletter to get expert advice and outdoor inspiration delivered to your inbox.