The best fell running shoes will provide support and stability when running over rough, off-road terrain. Running shoes for the fells are made to instil confidence when bounding through the thickest mud and most slippy ground.
We've gathered our favourite seven pairs of fell running shoes and tested them over all conditions and distances on extreme trails and rough fells. Our favourite fell running shoes have two features at the forefront of their designs: grip and agility.
To be able to tackle fells, which include some of the hardest off-road terrain imaginable, then you need a pair of trail running shoes that dig in and provide grip even in thick mud, sloshy underfoot ground, wet rock, and sections of water. Grip is extremely important in a pair of good fell running shoes and it is our top priority when recommending a shoe to you.
Secondly, agility. With this comes a lightweight shoe, that's breathable and has a good drainage system. A fell running shoe shouldn't get clogged up with five kilos of mud, or be as water-logged as your garden paddling pool. Fell running shoes will feel light and energised on your feet and get rid of any excess debris as soon as you run through it, allowing you to run efficiently, conserve energy, and not get tripped up on the ground you're navigating.
What is fell running?
Fell running is an apt description of the centuries-old sport of running and/or racing across upland terrain called fells. In the UK, we're lucky enough to have miles of untouched fells at our doorstep, including the beautiful Lake District, the Pennine Dales, and the Scottish Highlands. A fell is generally considered to refer to a mountain or hill (upland) with open and barren landscape. They're often water-logged and lack shelter from high winds and weather systems.
Roughly, a fell can be considered a rough and hilly landscape without many clearly defined paths. Alfred Wainright defined 214 fells in his books on the Lakeland Fells, and it's this number that many walkers and fell runners aspire to when challenging themselves to summit these peaks now referred to as the 'Wainrights'.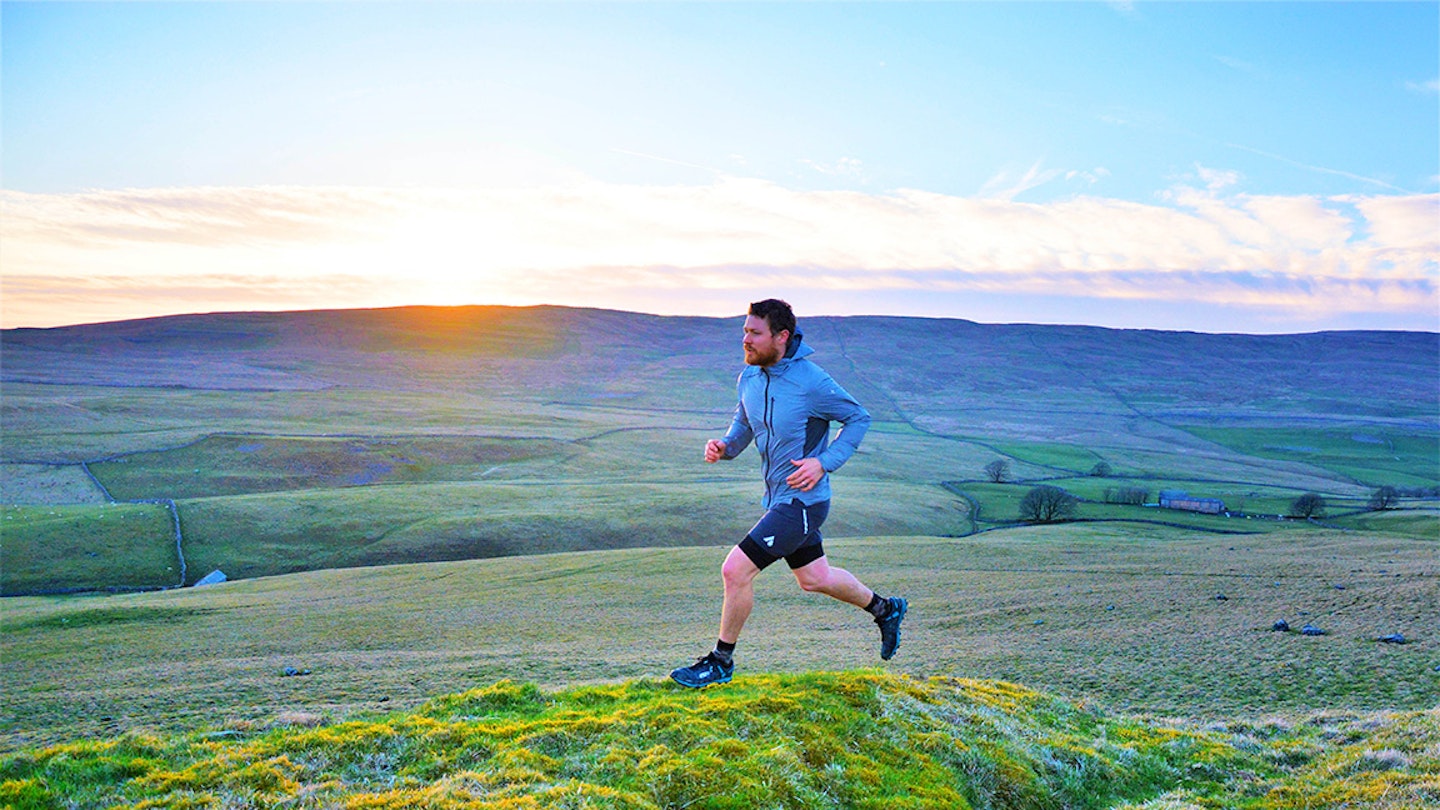 Best fell running shoes at a glance:
Best in Test: La Sportiva Mutant – View on La Sportiva.com
Best Value: Higher State Soil Shaker 2 – View on Sportsshoes.com
Best long-distance fell running shoe: Inov-8 X-Talon Ultra 260 V2 – View on Inov-8.com
Best waterproof fell running shoes: Salomon Speedcross 6 – View on Salomon.com
Don't forget that the best fell running shoes for you will be those suited to the environment you're running in, as well as your own preferences. Many shoes on this list would also make great winter trail running shoes as they prioritise foot protection and additional durable features.
While we've also suggested some options with added waterproofing. If you like the idea of tackling the wilds of the fells, but aren't such a fan of getting your feet wet, then a waterproof trail running shoe with an extra injection of grip, while remaining lightweight might be the way to go.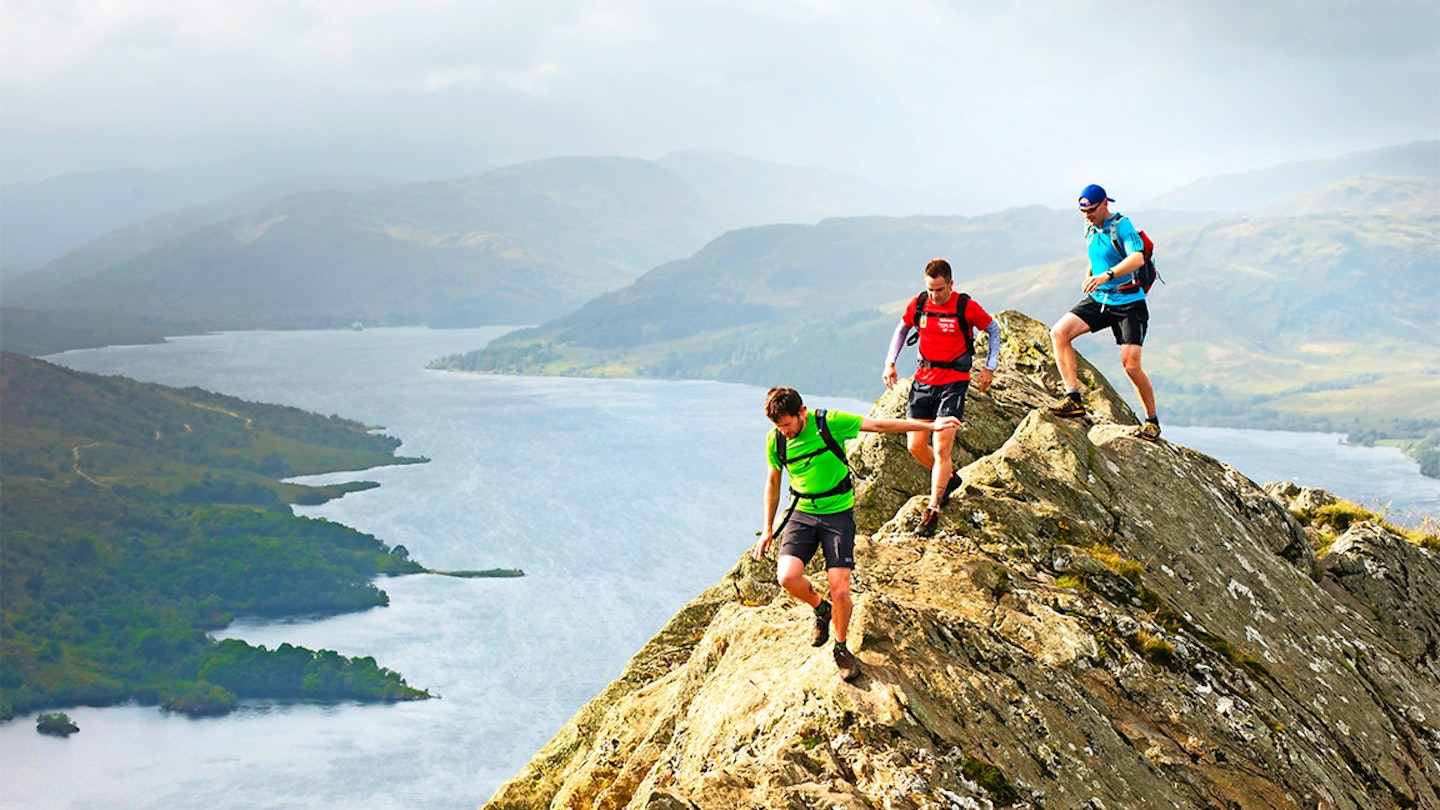 Best fell running shoes in detail:
Best in Test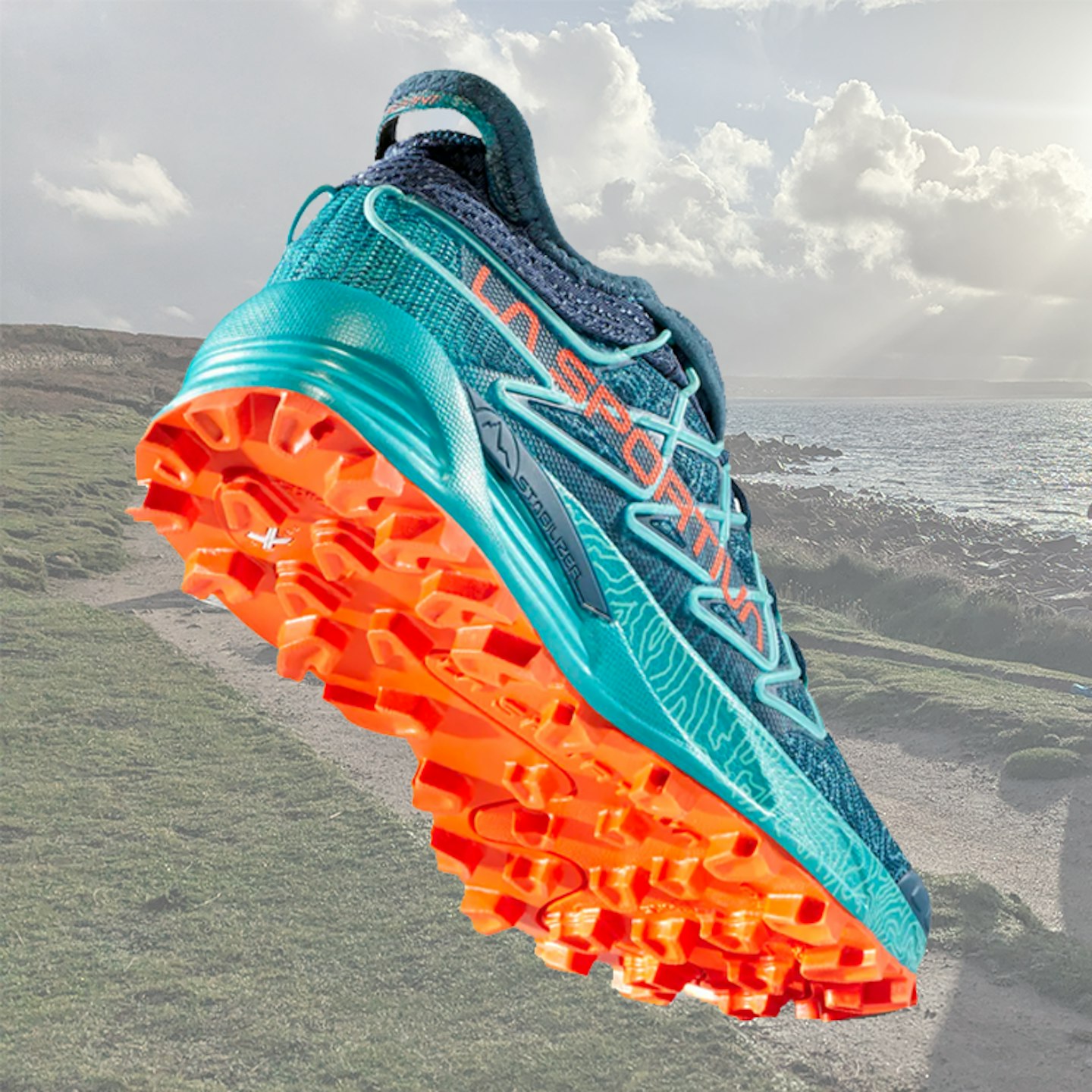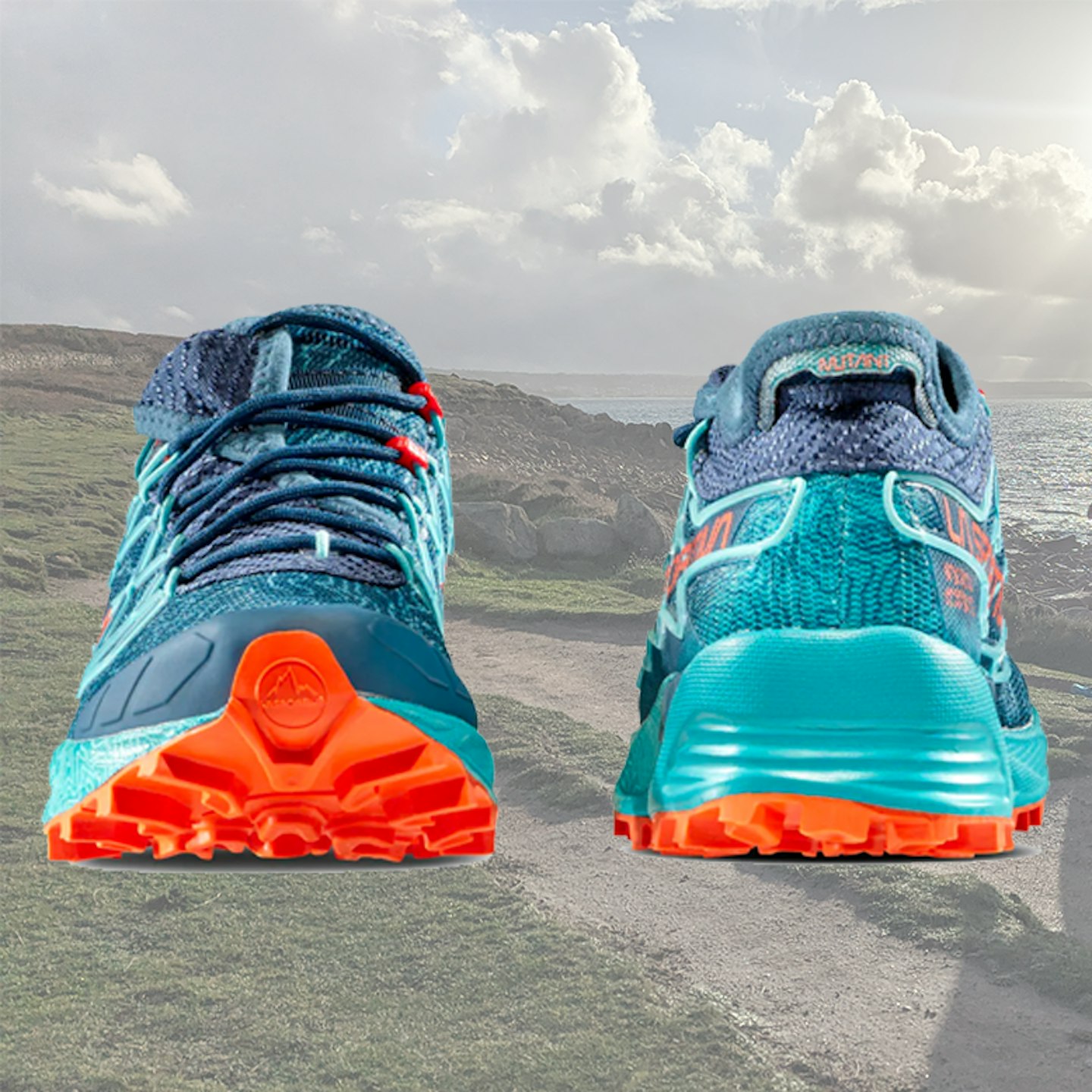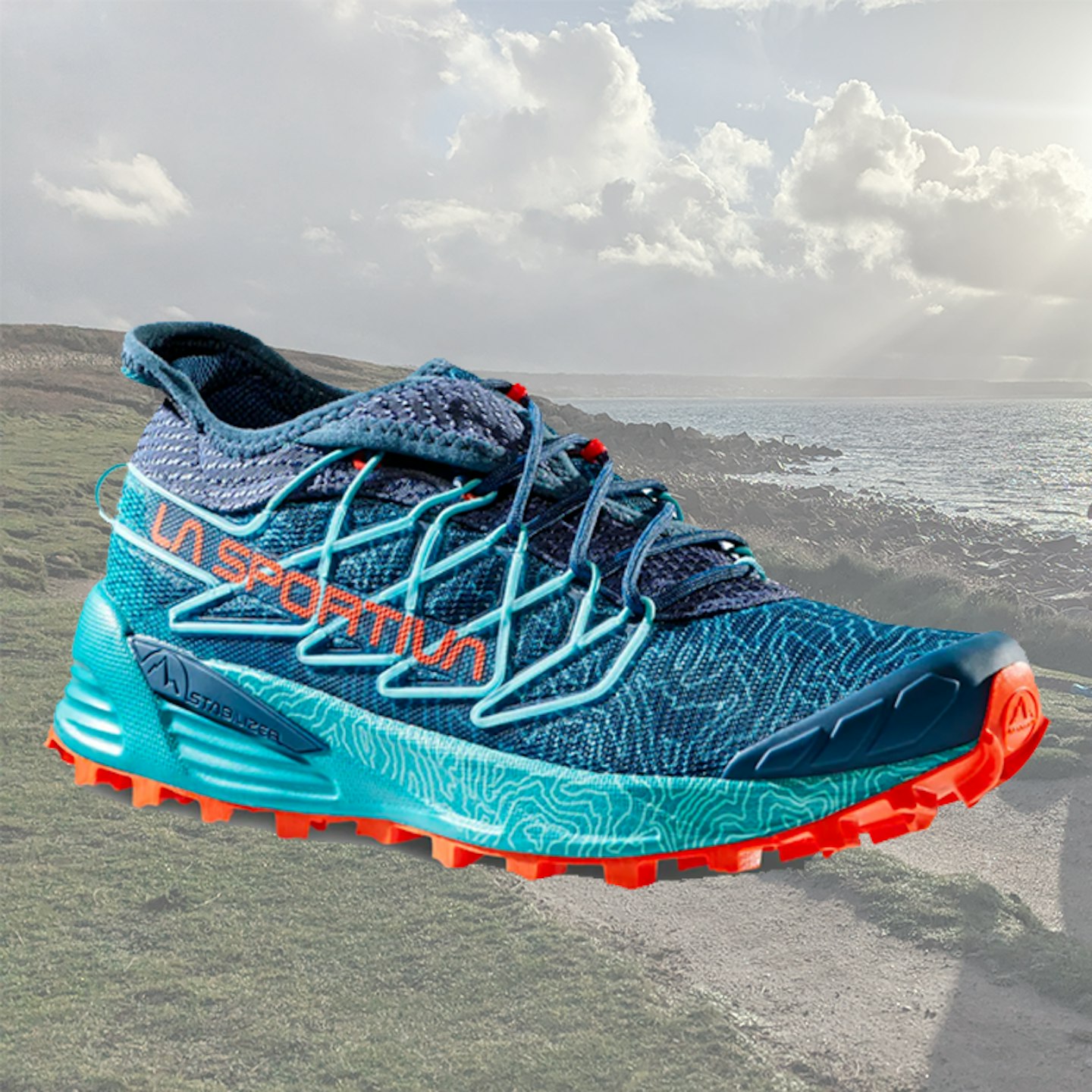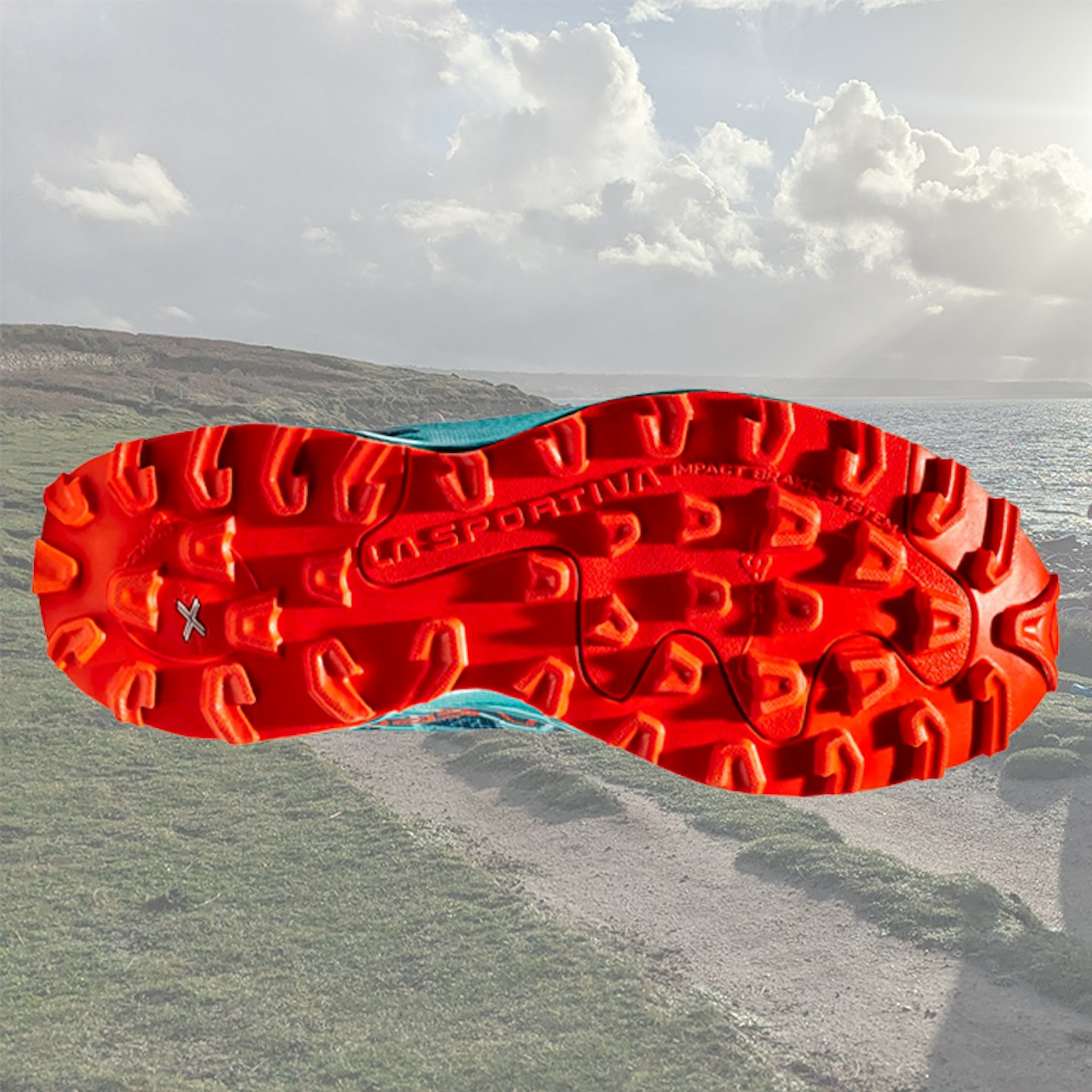 Description
The La Sportiva Mutant is a stylish mountain running shoe designed to handle challenging trails.
Pros
Good foot hold
Great grip and traction with 6.5mm lugs
Comfortable for longer distances
Best Value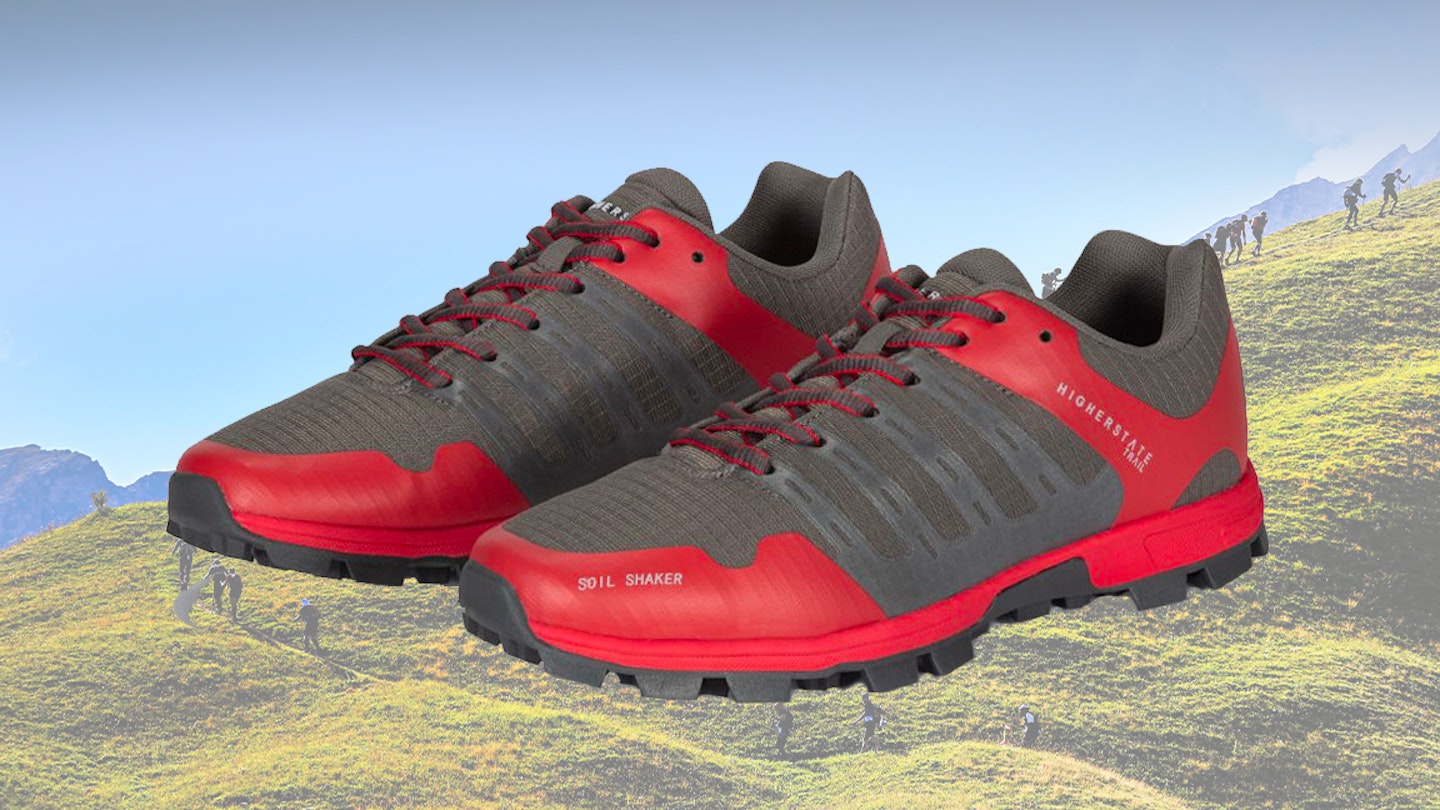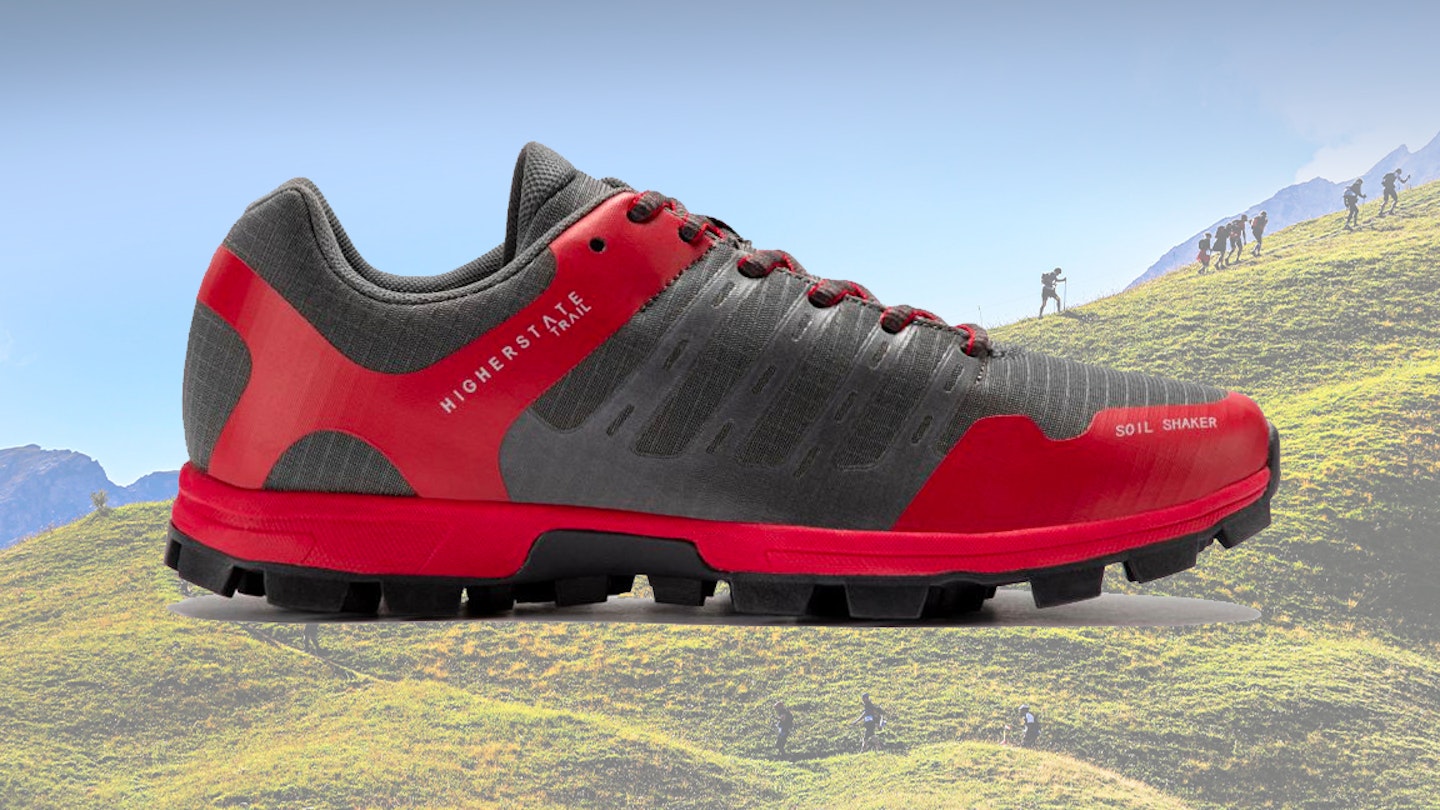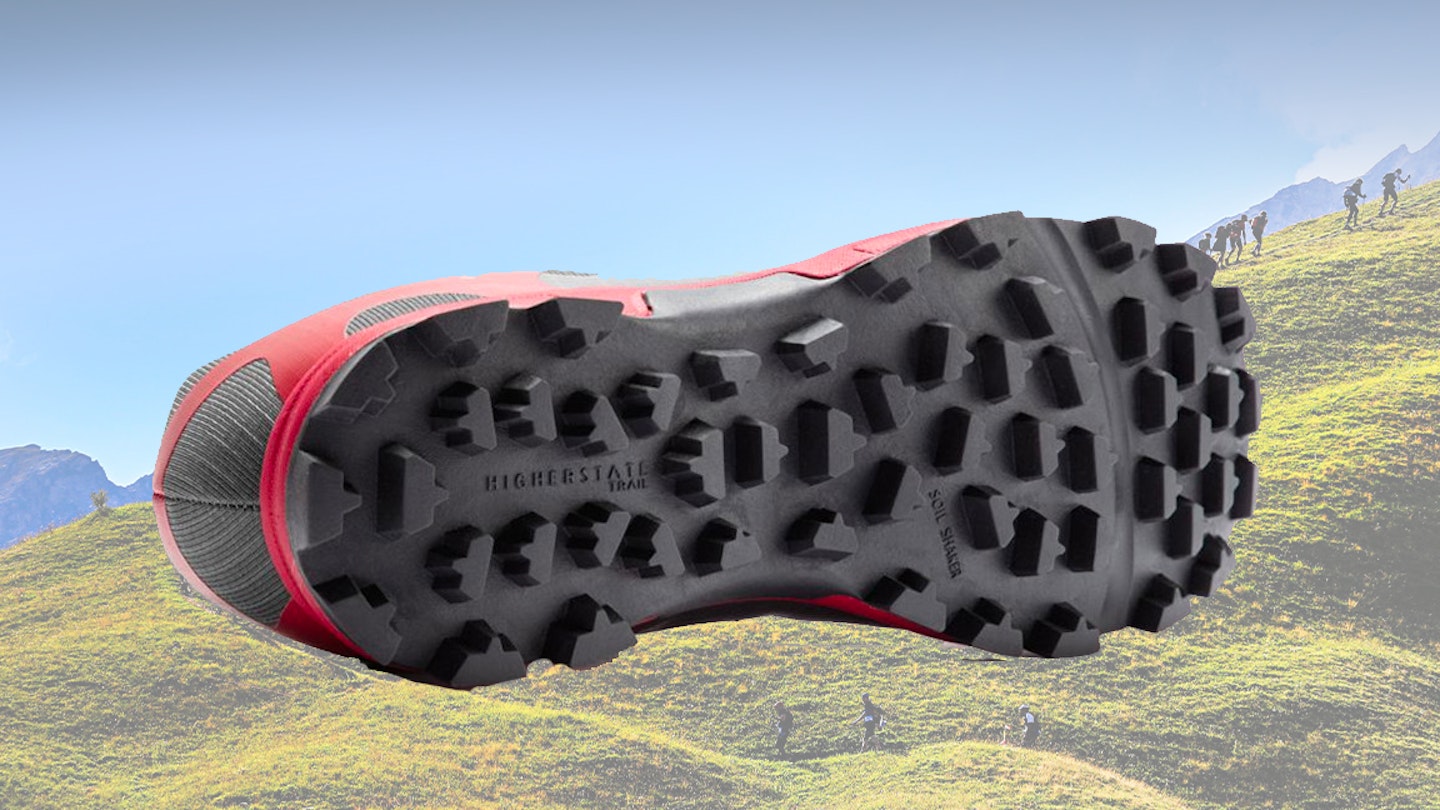 Description
The Higher State Soil Shaker 2 is a fell and mountain running shoe from Sportsshoes.com's own
Pros
Great grip
Good drainage
Lots of padding
Amazing value for money
Cons
Heavier and more clunky than some
Questions over longevity
Best lightweight fell running shoe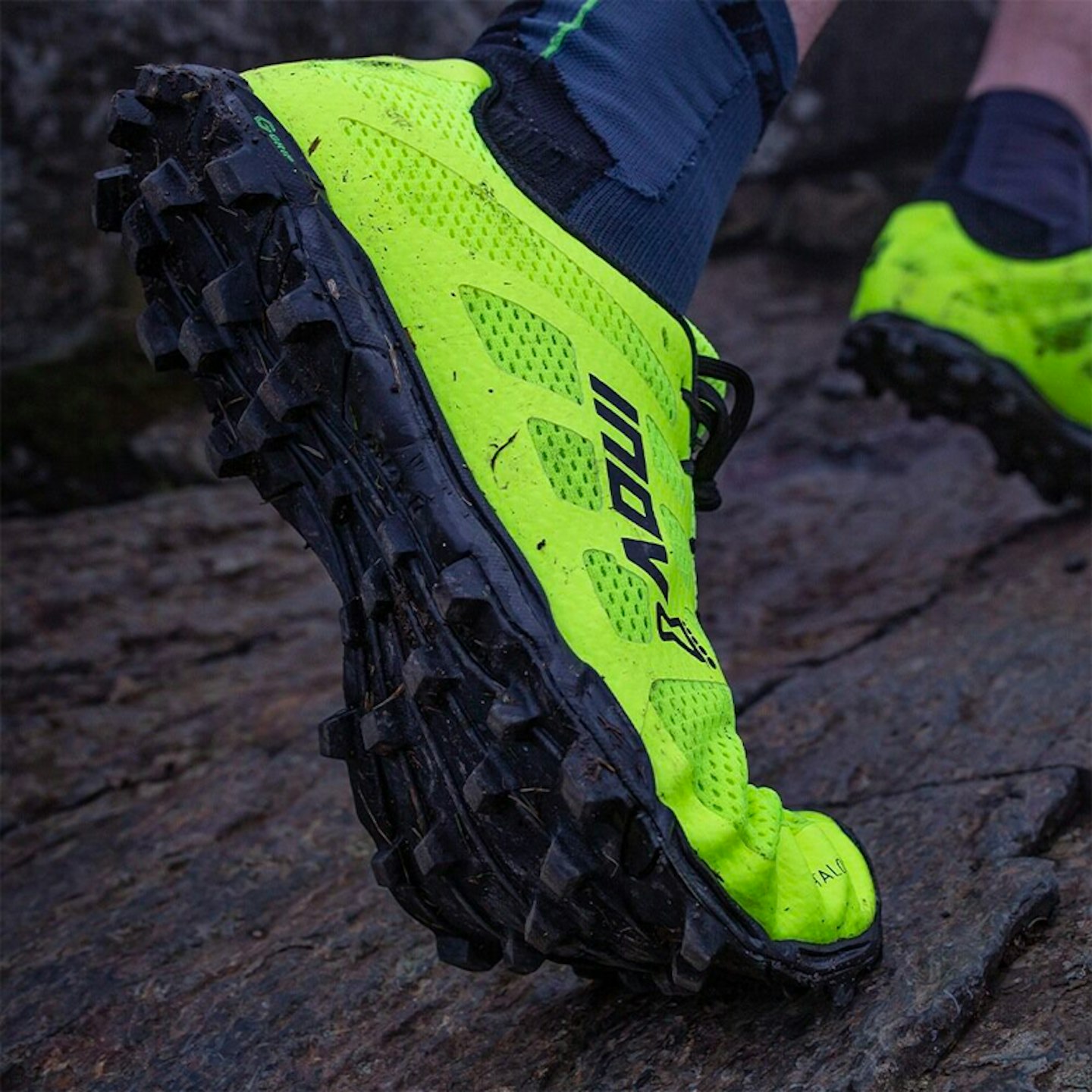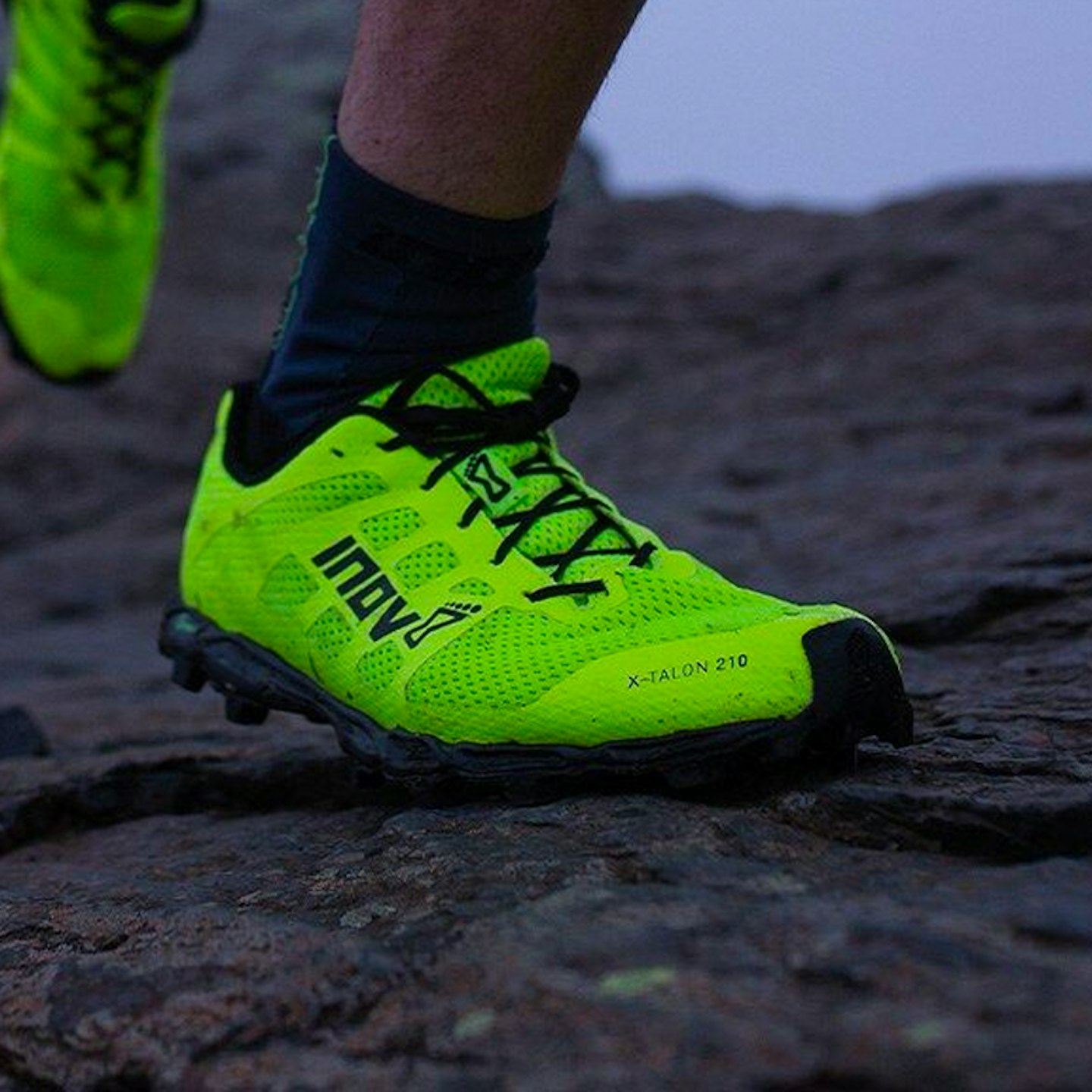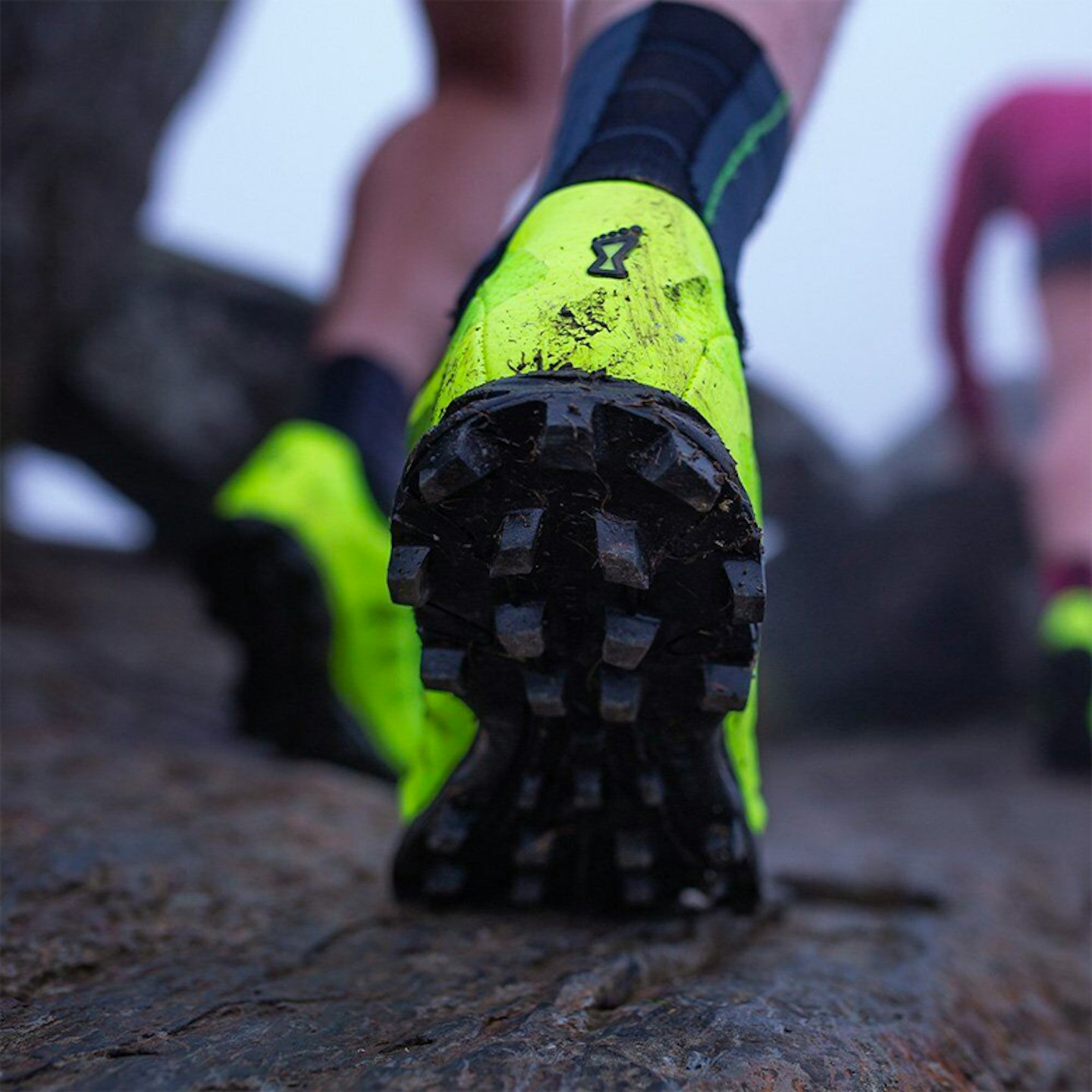 Description
The Inov-8 X-Talon G 210 V2 is a trail running shoe designed for fast running over uneven and
Pros
Lightweight and nimble
Very grippy Graphene outsole
Adds to visibility
Cons
Not very cushioned
Low drop won't suit all
Best waterproof fell running shoe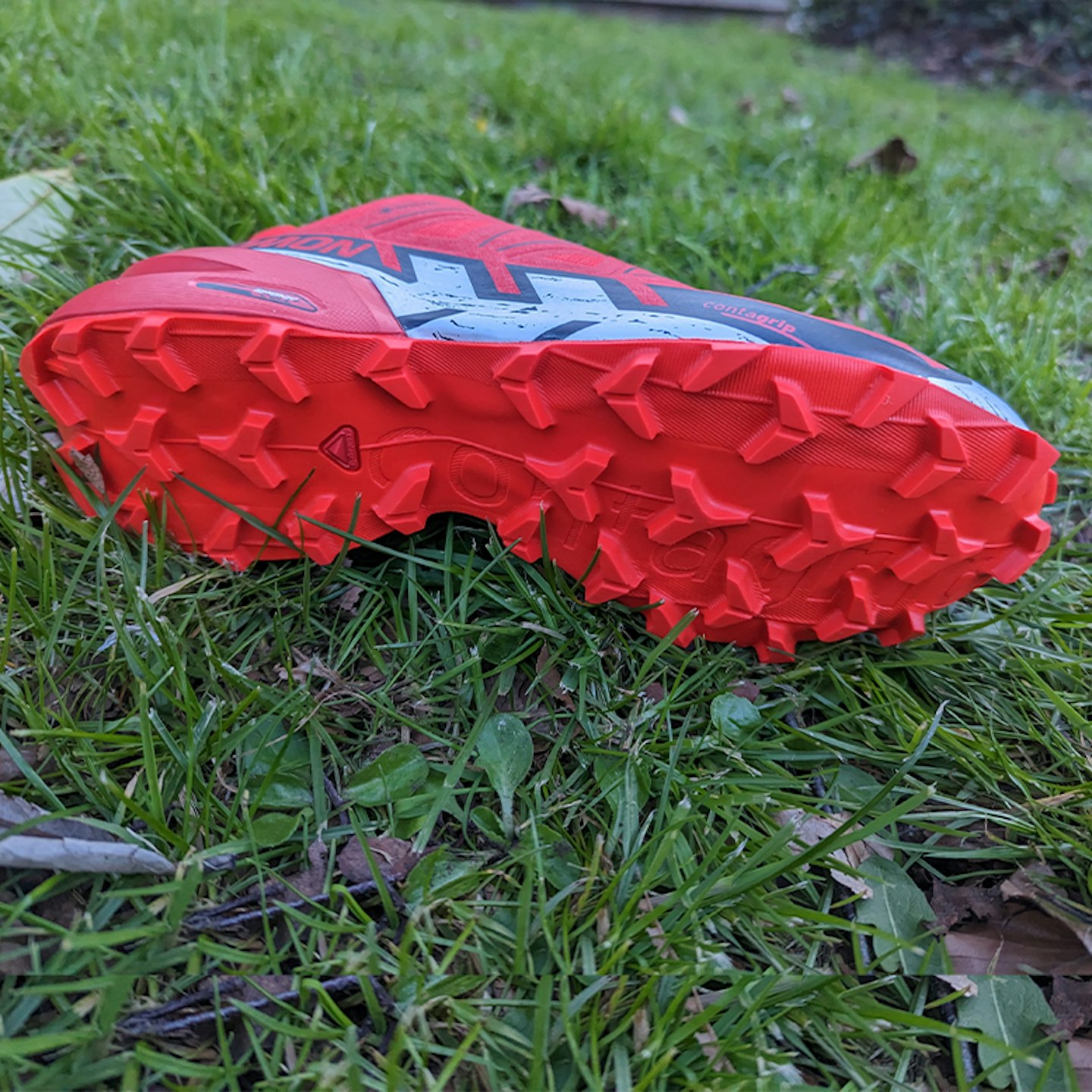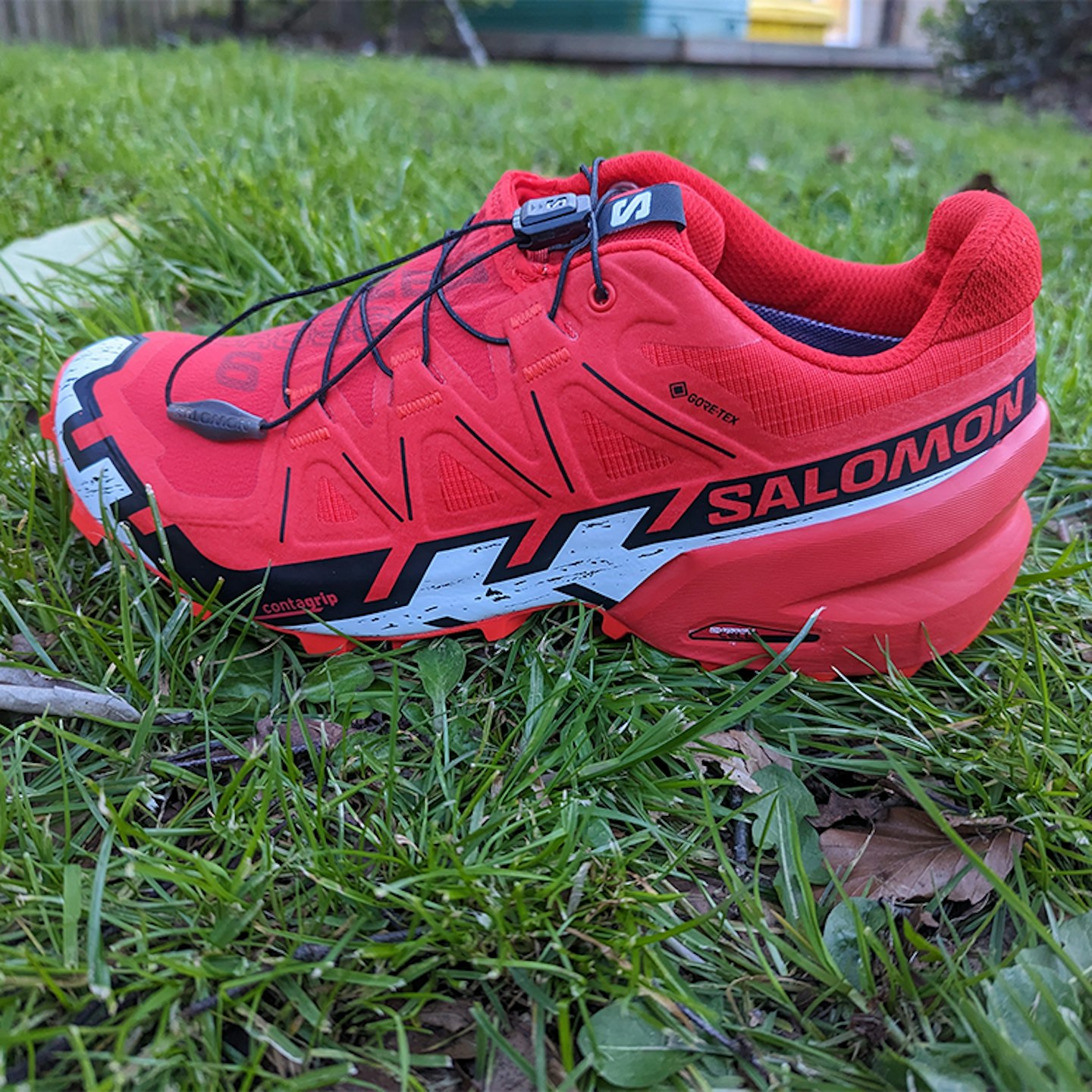 Description
The newest iteration of Salomon's much-loved Speedcross trail running shoe, the Speedcross 6 GTX
Pros
Fully waterproof and easy to clean
Quicklace system
Firm heel lock
Grippy lugs
Made from recycled materials
Cons
May be a touch too heavy and rigid for some
Best suited to narrower feet
Best for fast fell running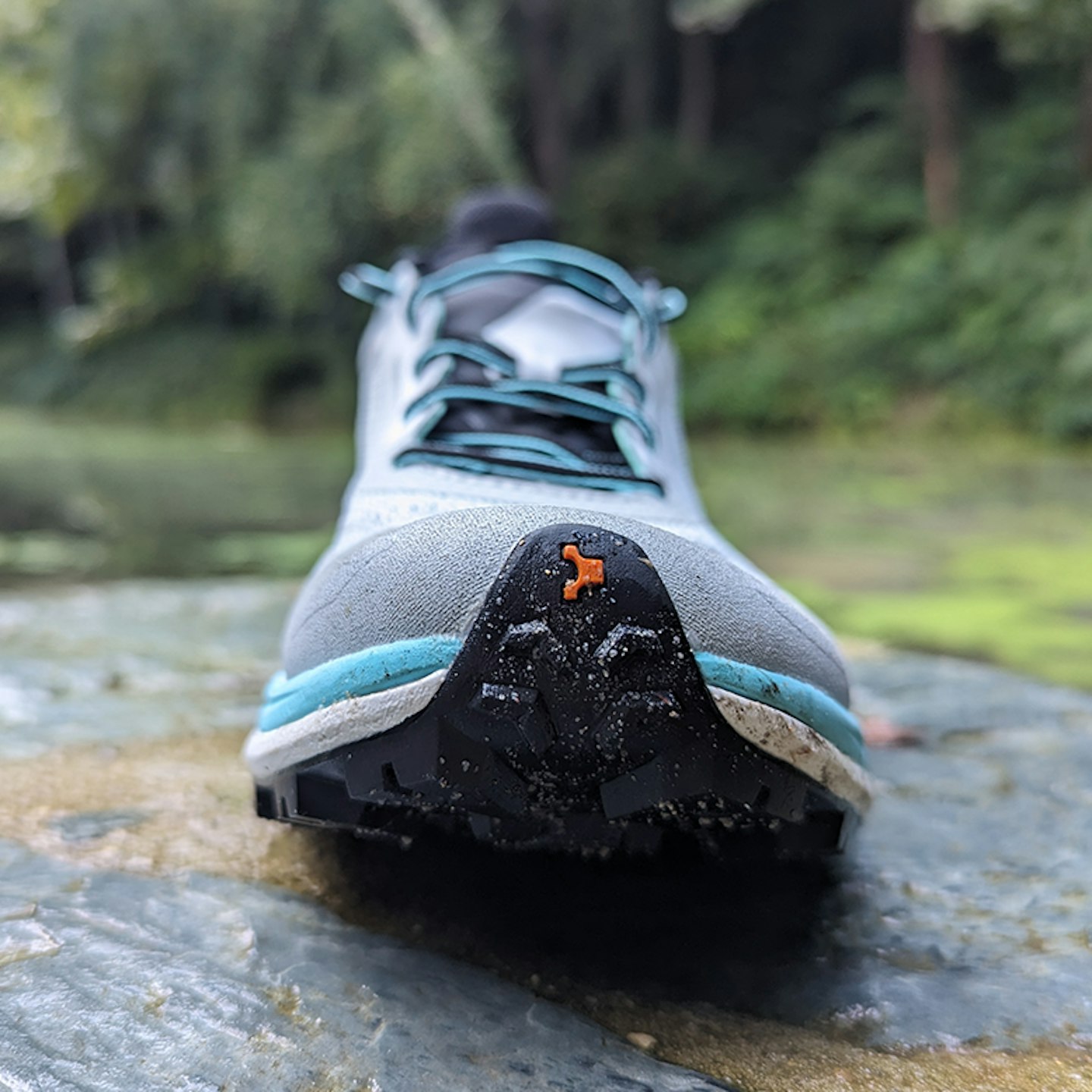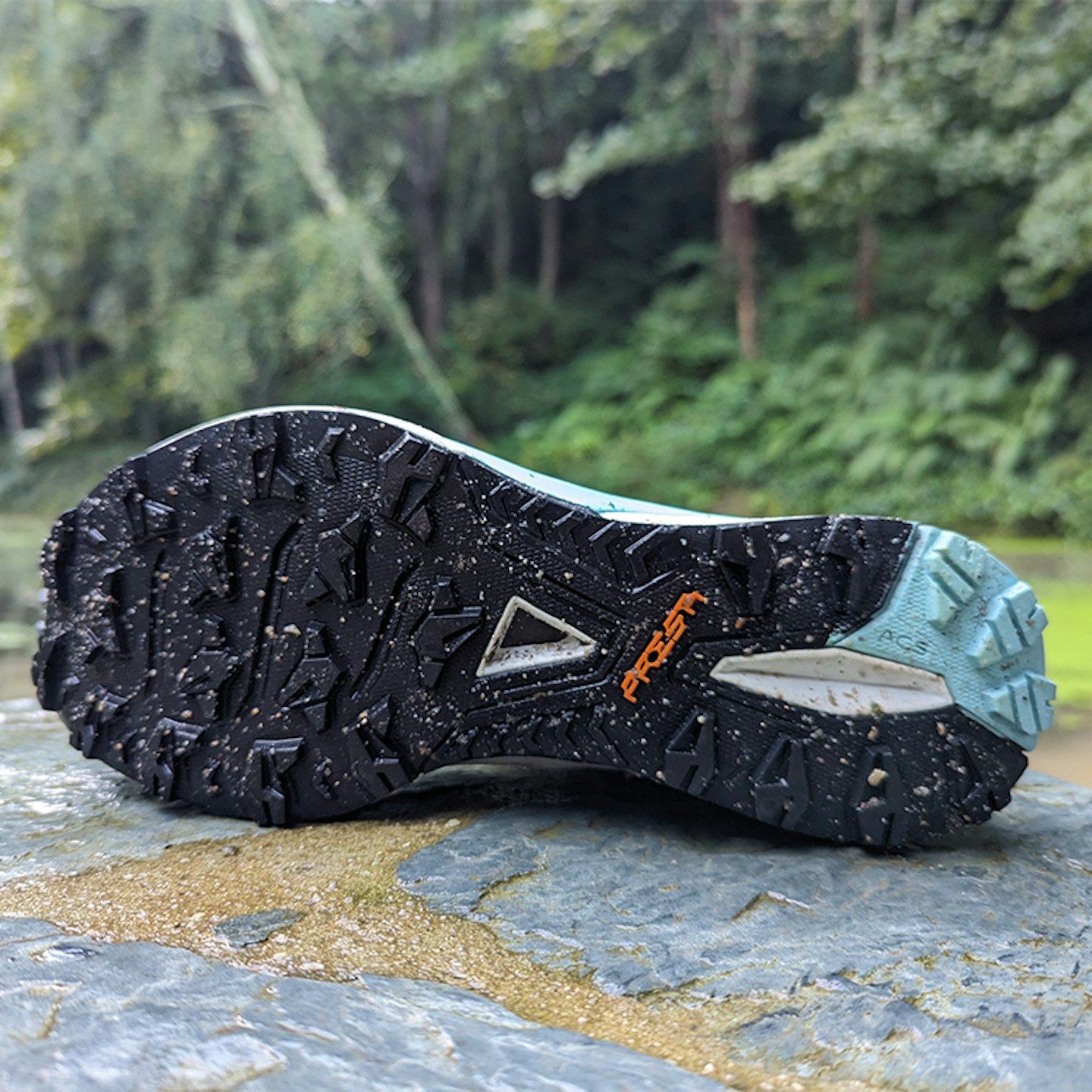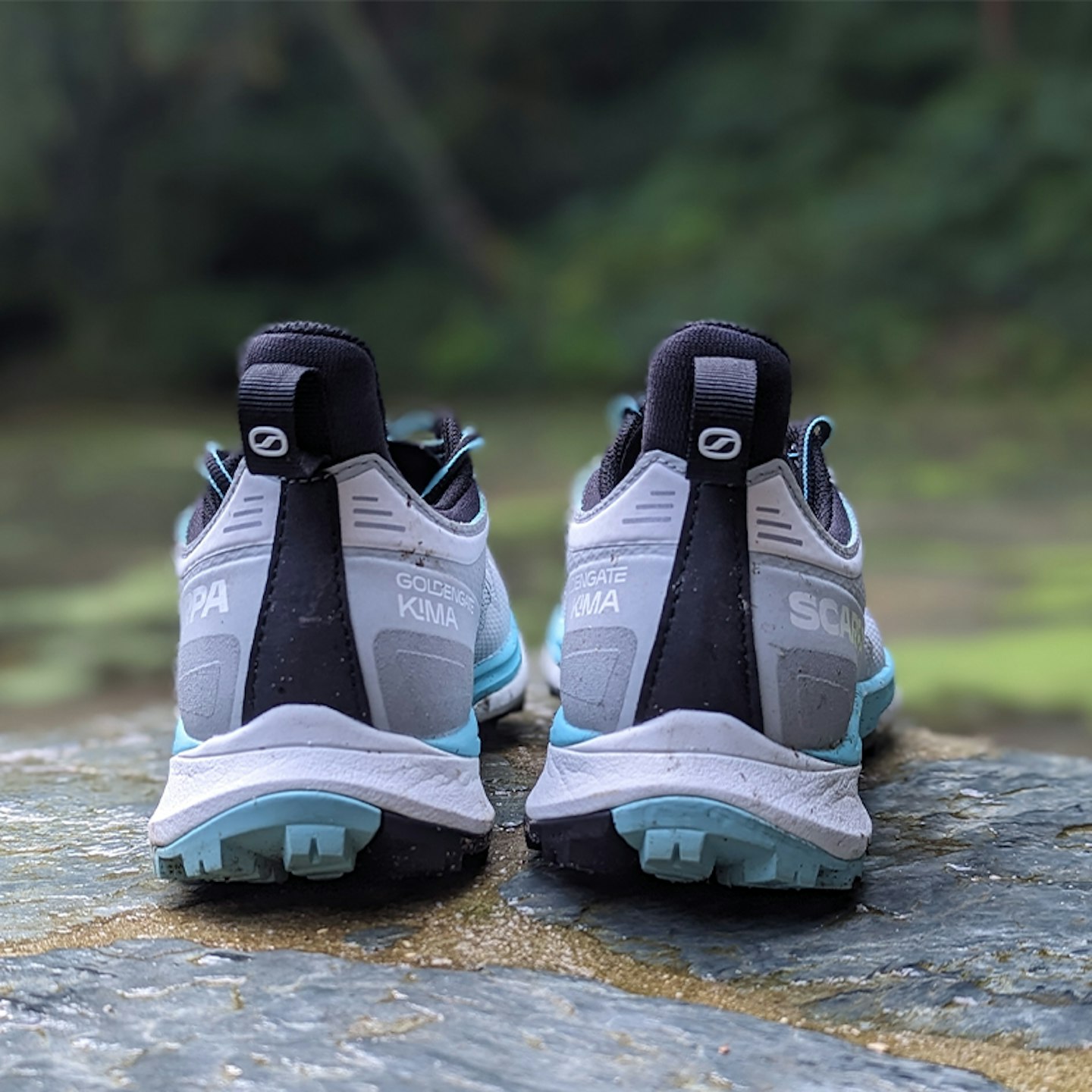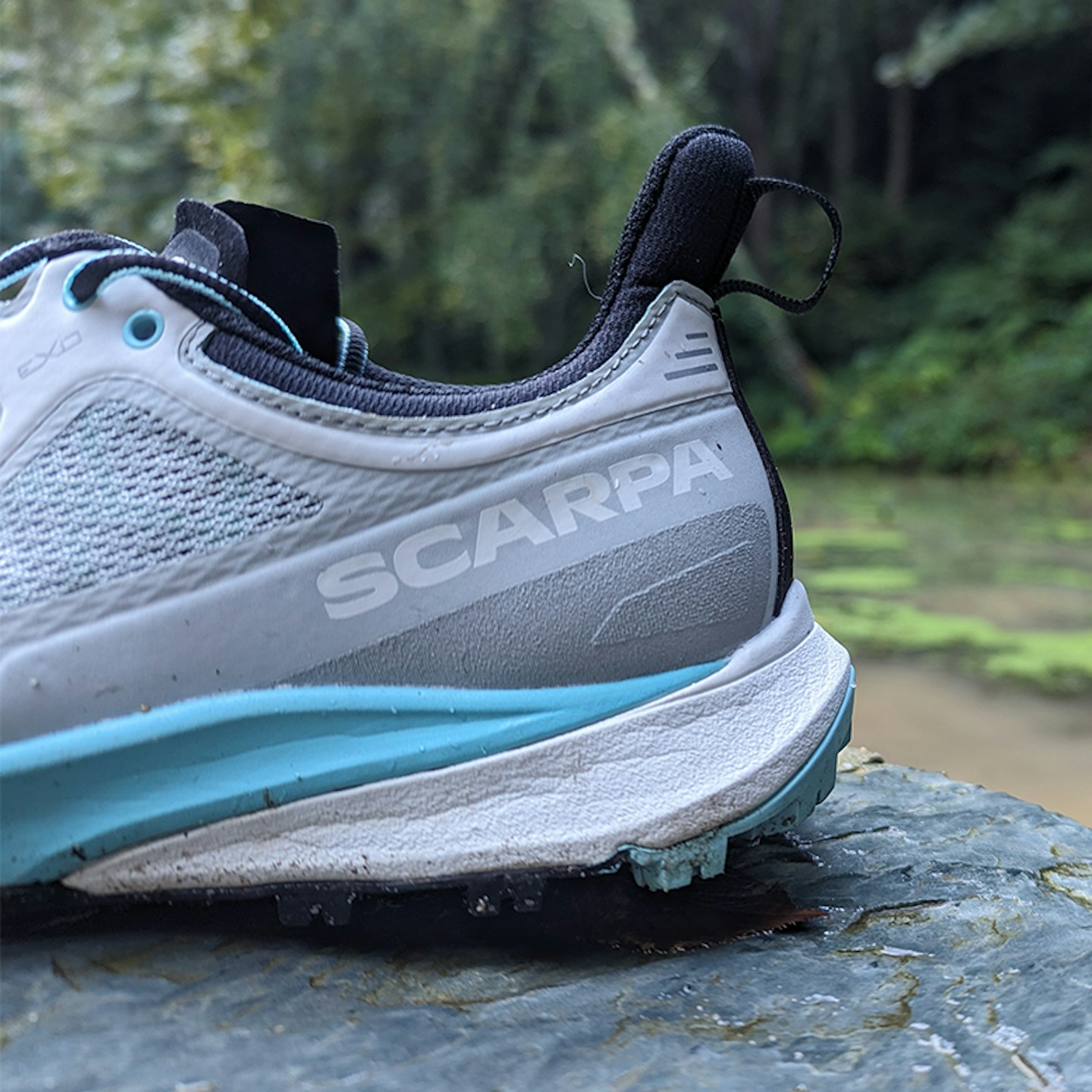 Description
The Scarpa Golden Gate Kima RT is a specialised trail running shoe designed for fast fell running.
Pros
Great rebound and power
Improves energy and running efficiency
Lightweight and agile
Good ground feel without compromising on comfort
Cons
Less affordable than others
Best for swimrun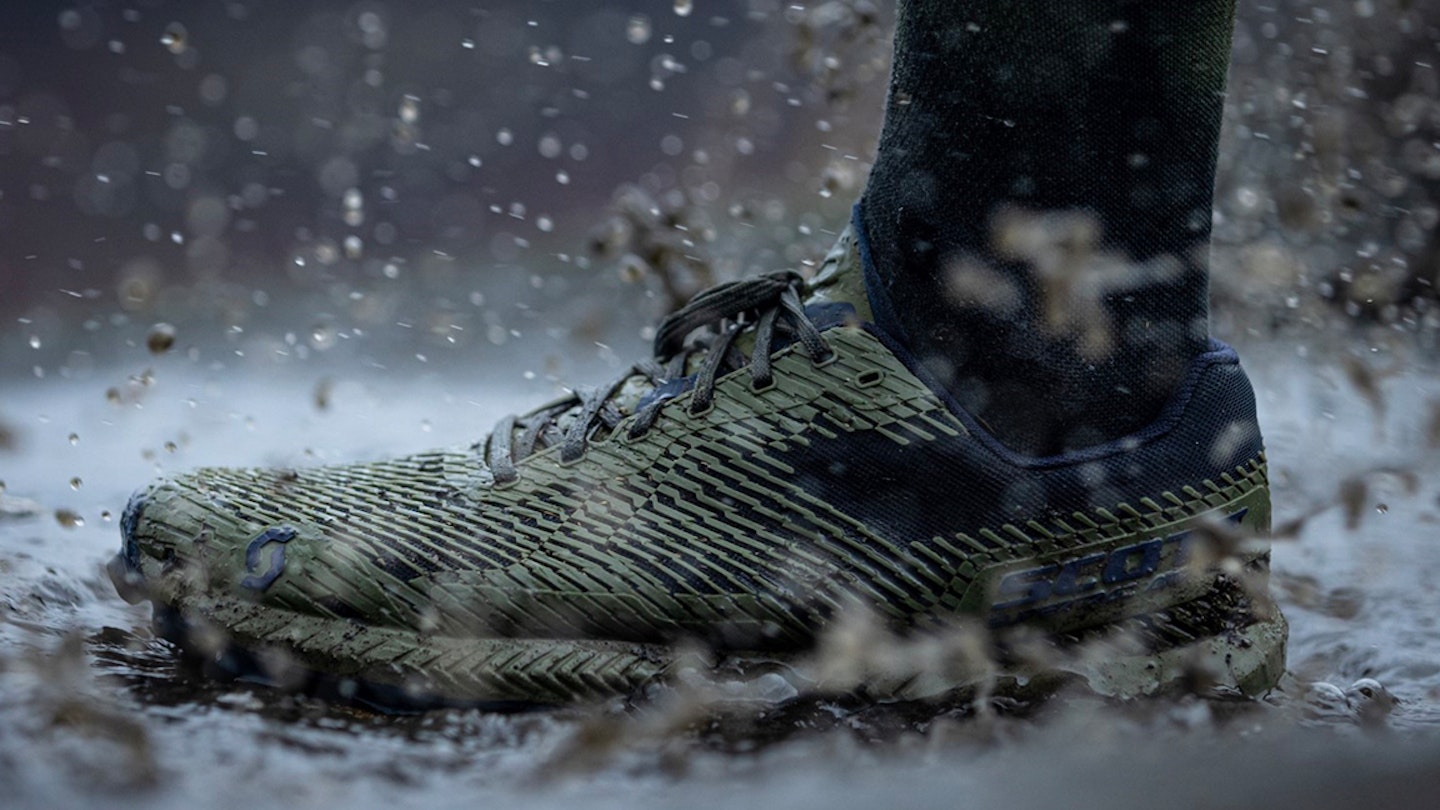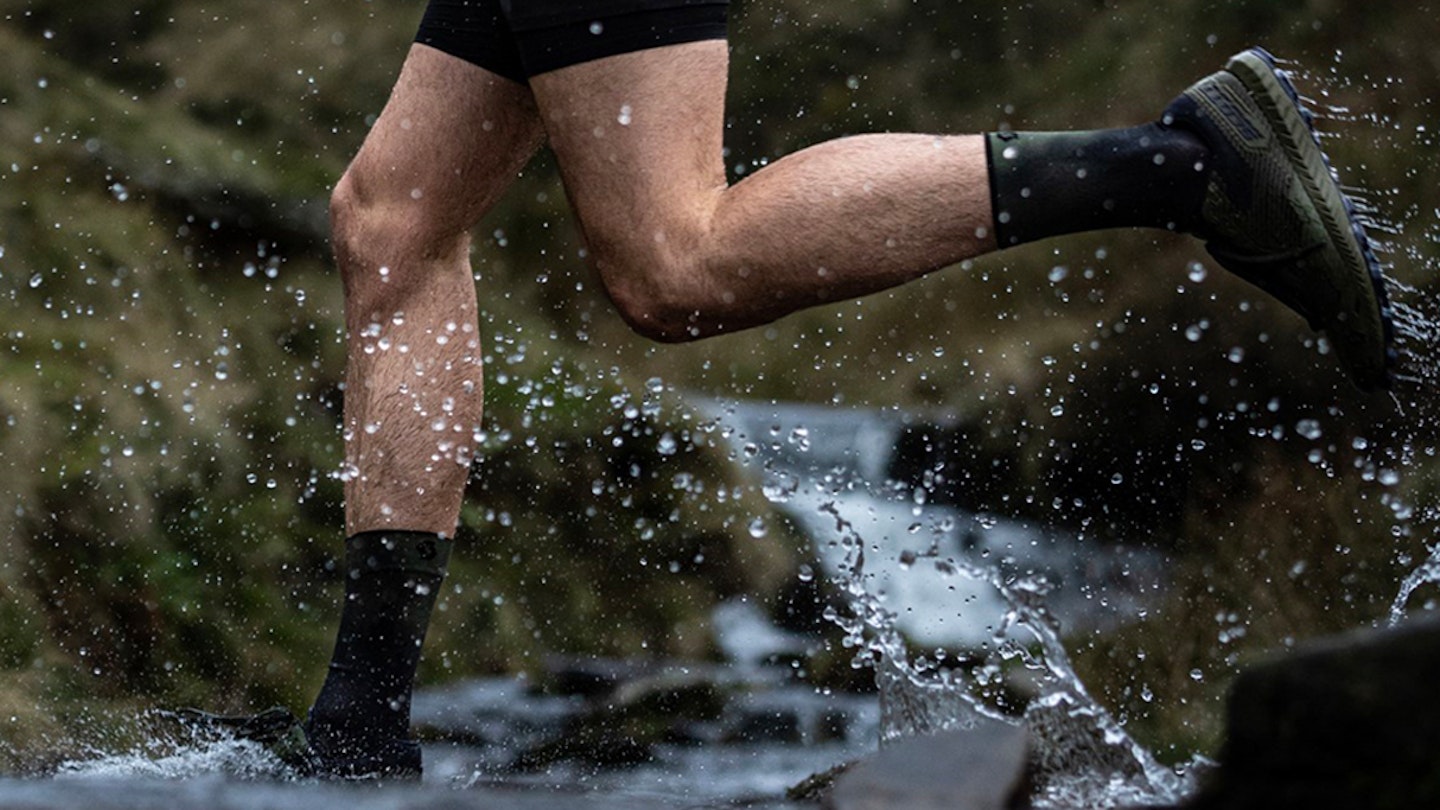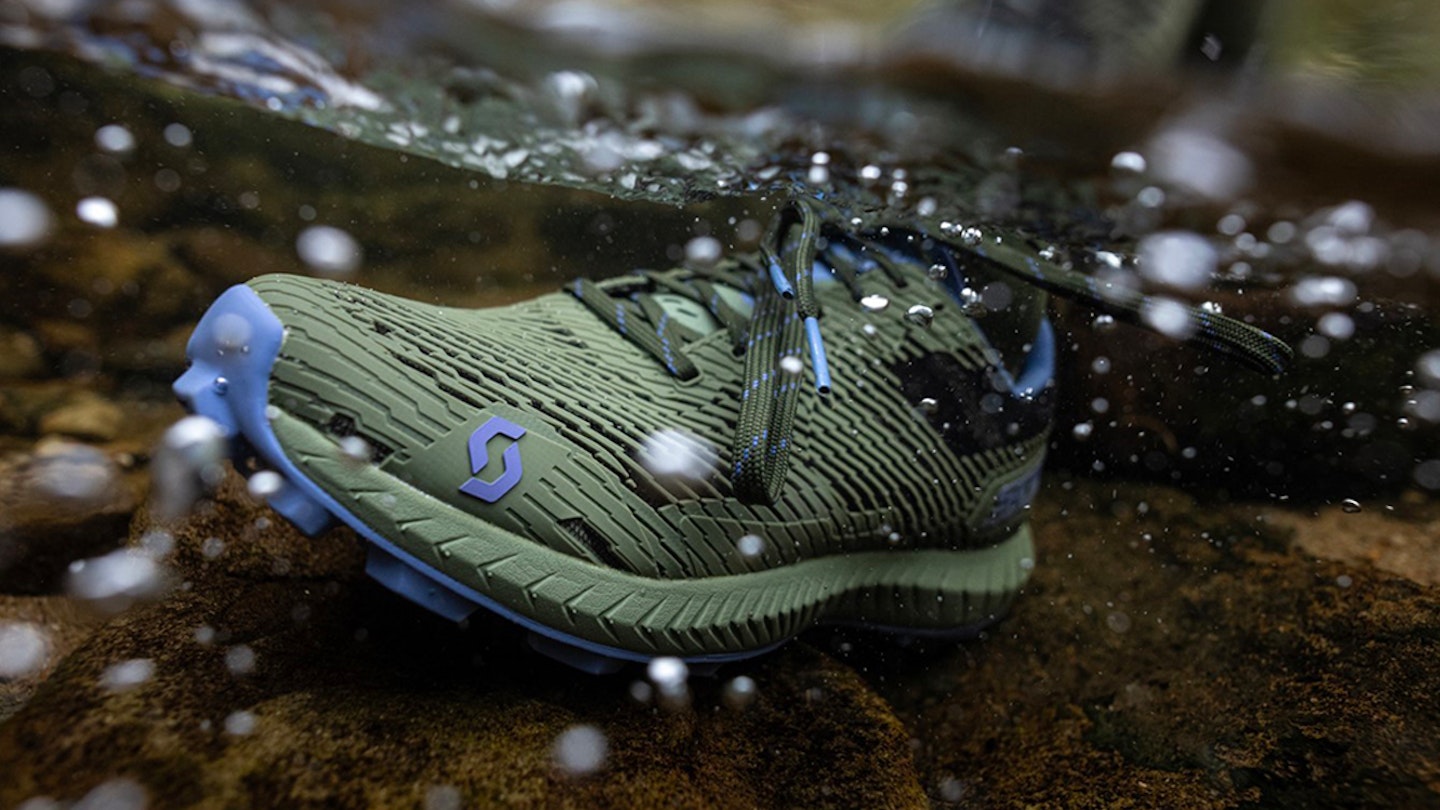 Description
The Supertrac Amphib are Scott's first shoe designed specifically for multi-sport events,
Pros
Great drainage and copes in wet conditions
Lightweight and agile
Cons
Lack of grip on wet rock
Concerns over durability
Best long-distance fell running shoe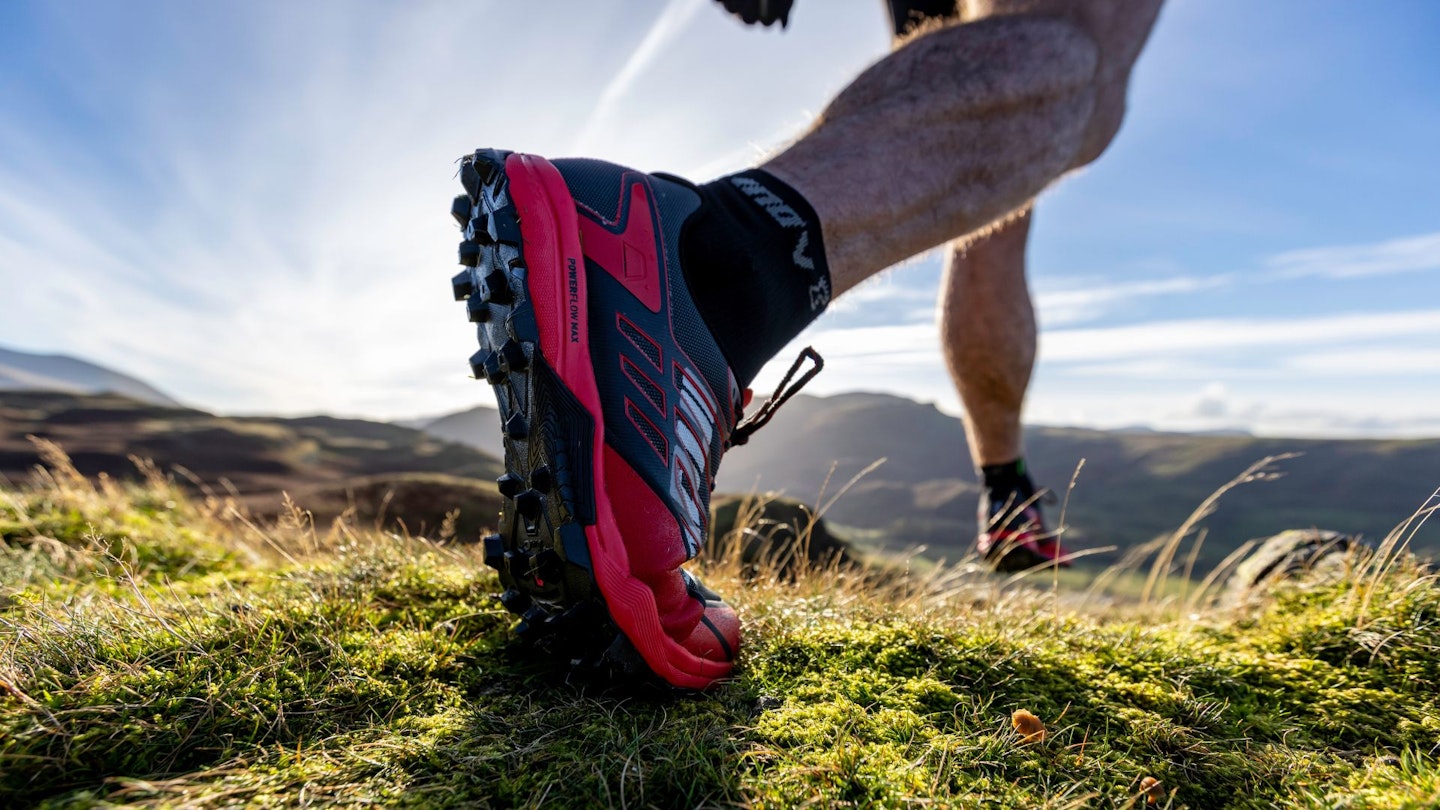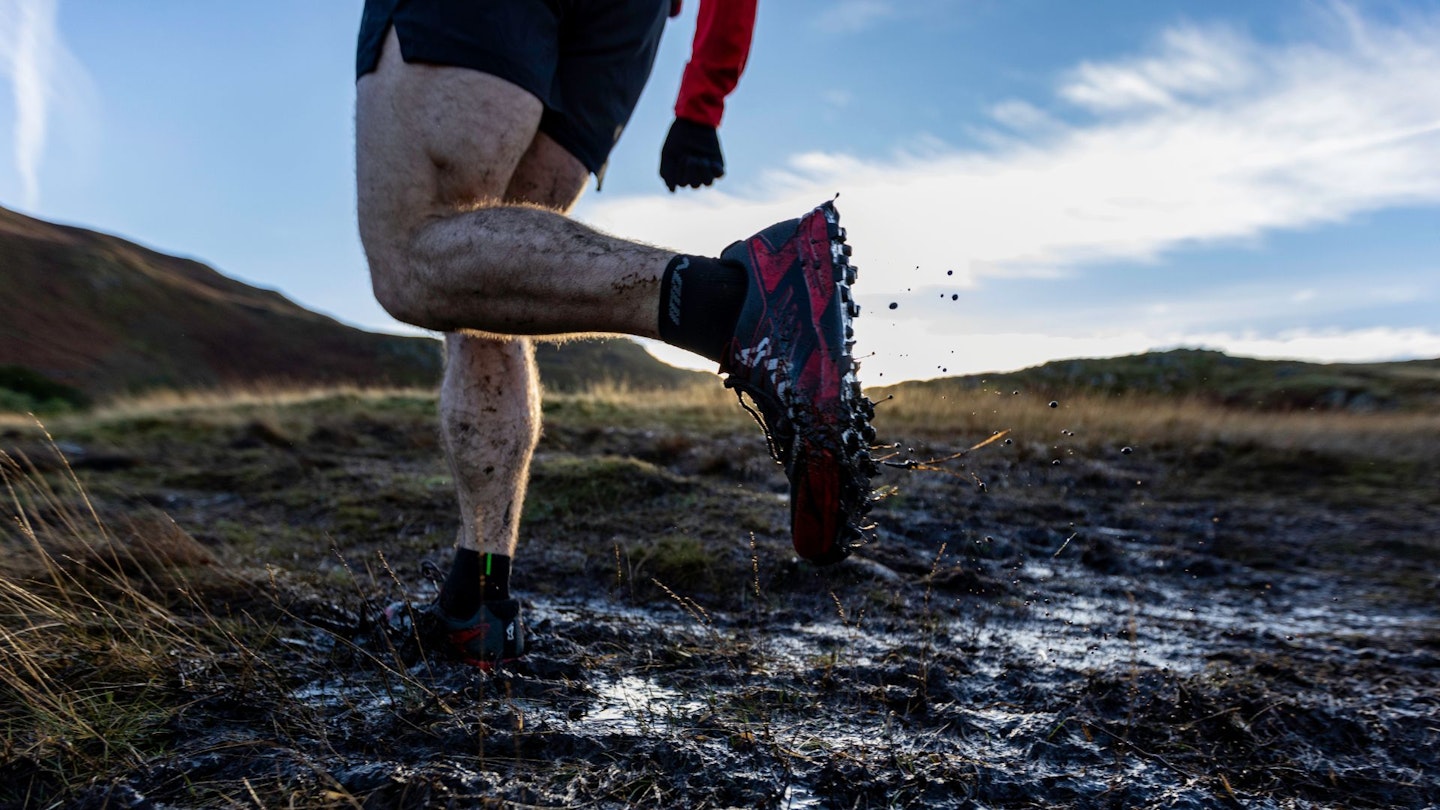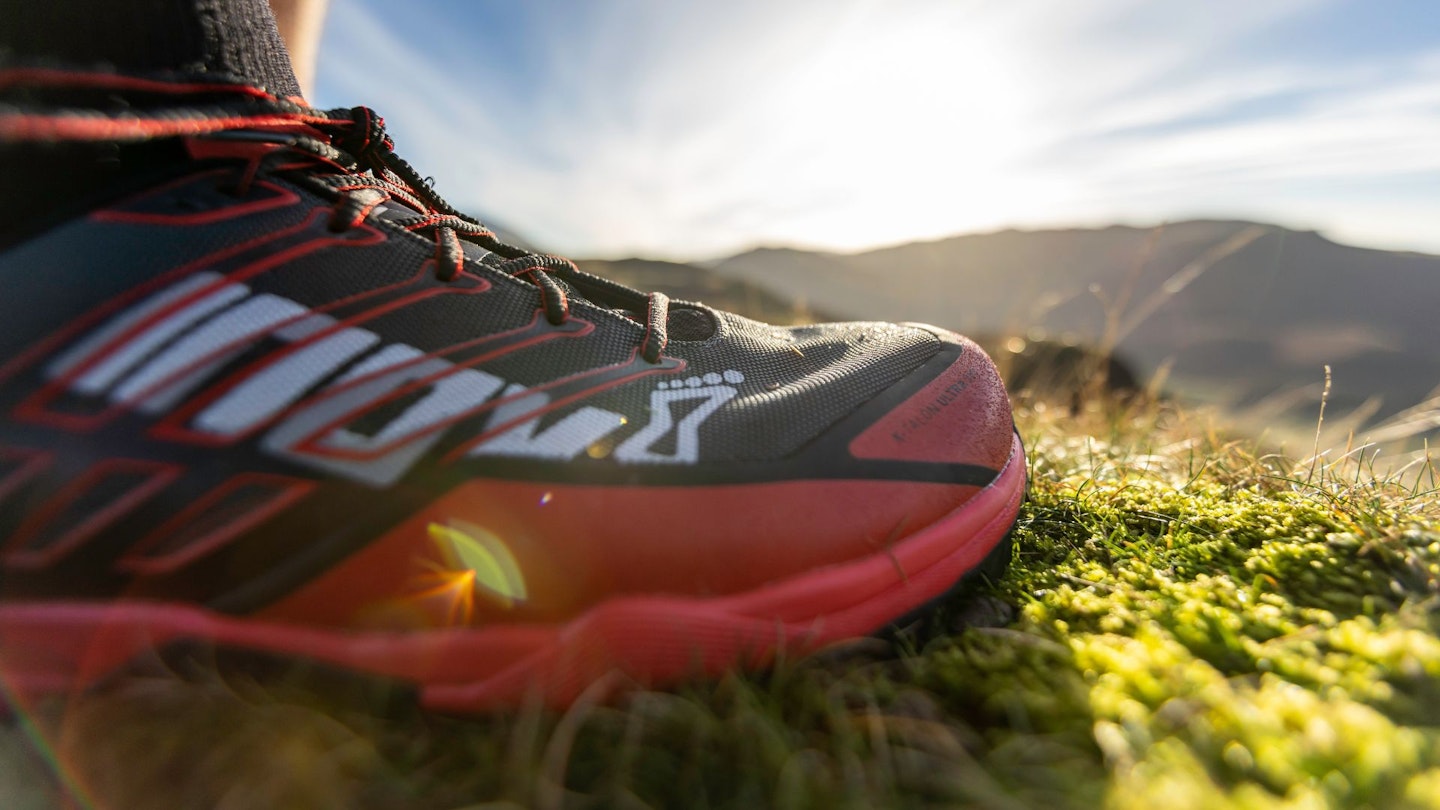 Description
Inov-8 says the new and updated version of the popular X-Talon Ultra 260 V2 trail running shoe now
Pros
Provides traction in thick mud
Robustly built
Reliable for longer distances
Cons
The 3mm drop not for everyone
Not as light and agile as others
Best fell running shoe for durability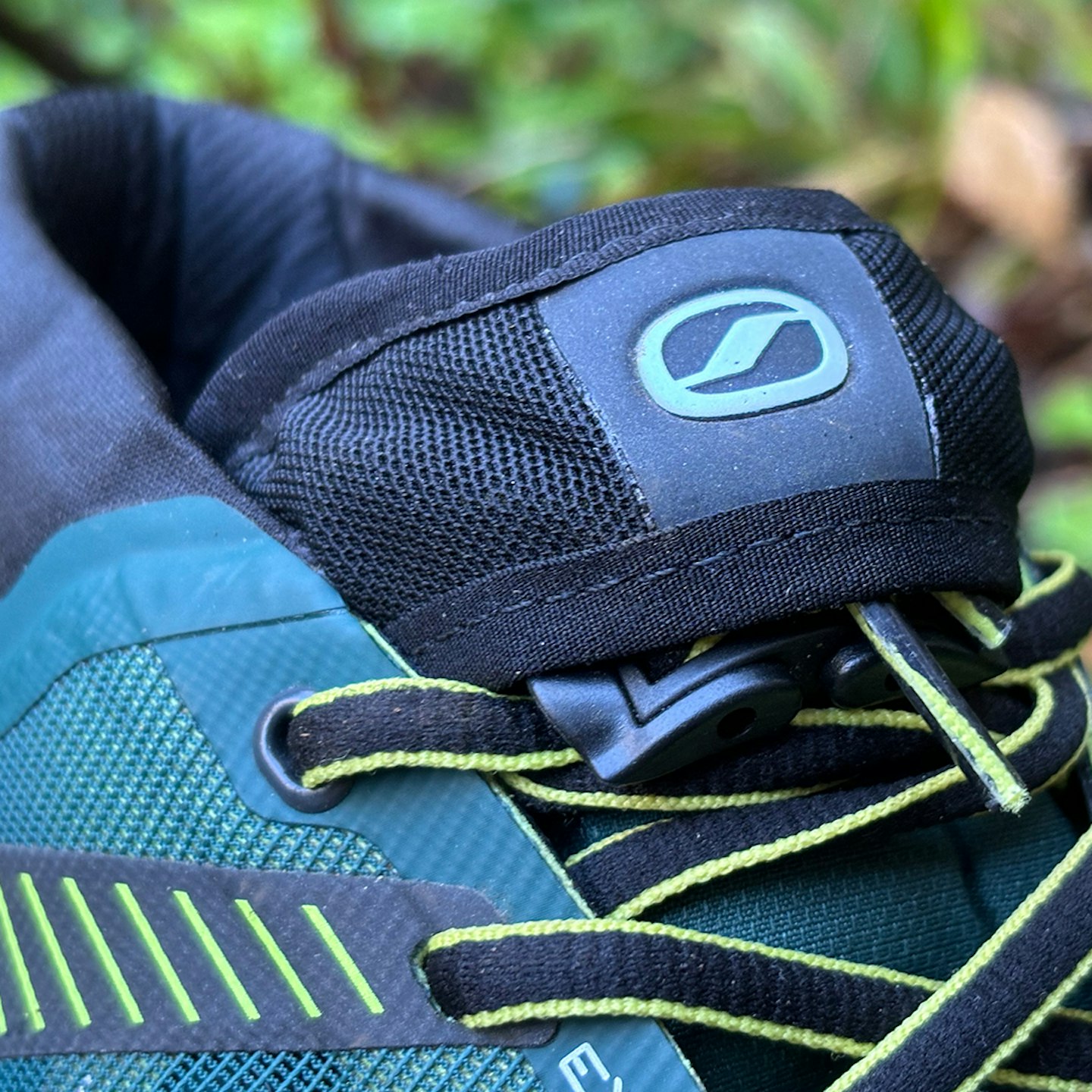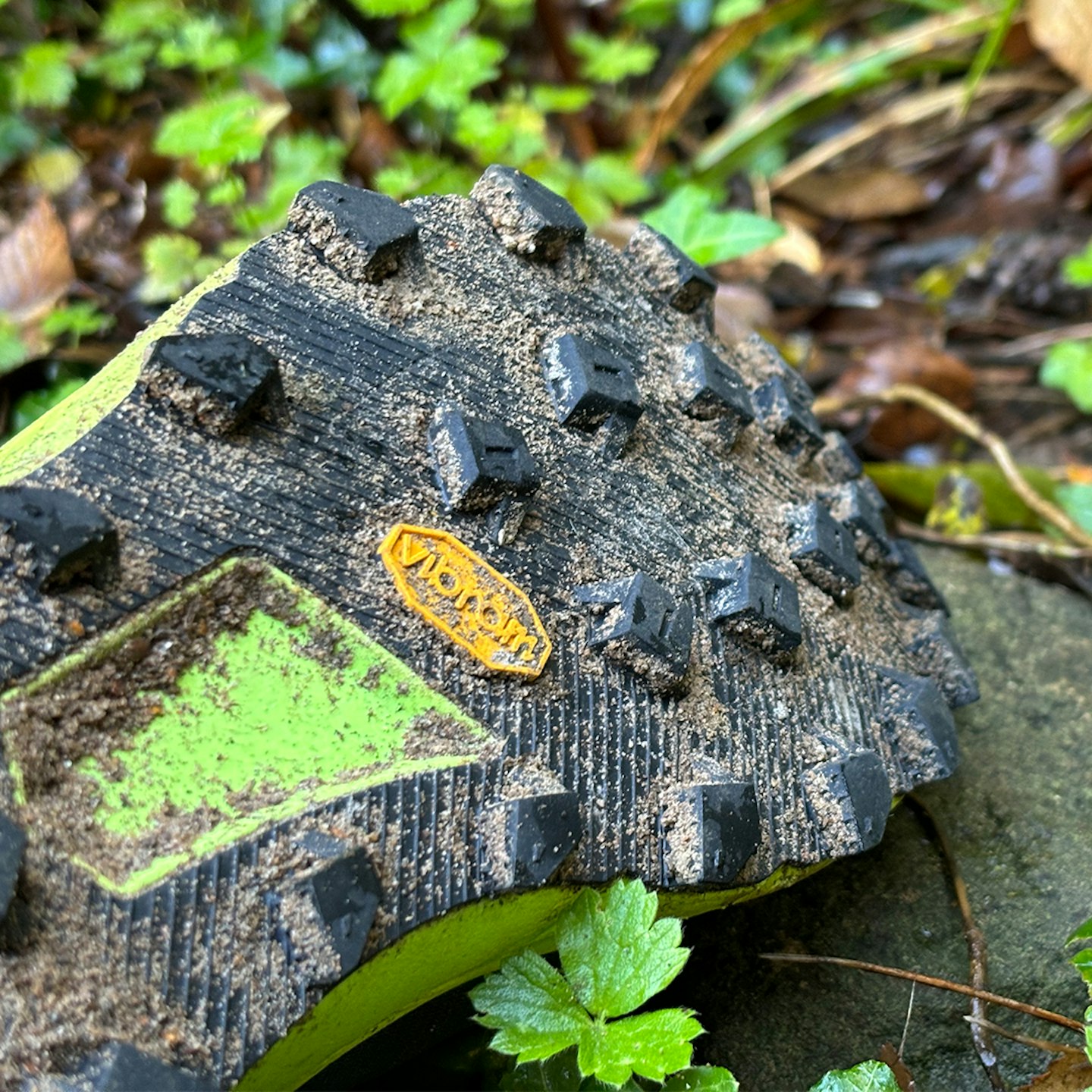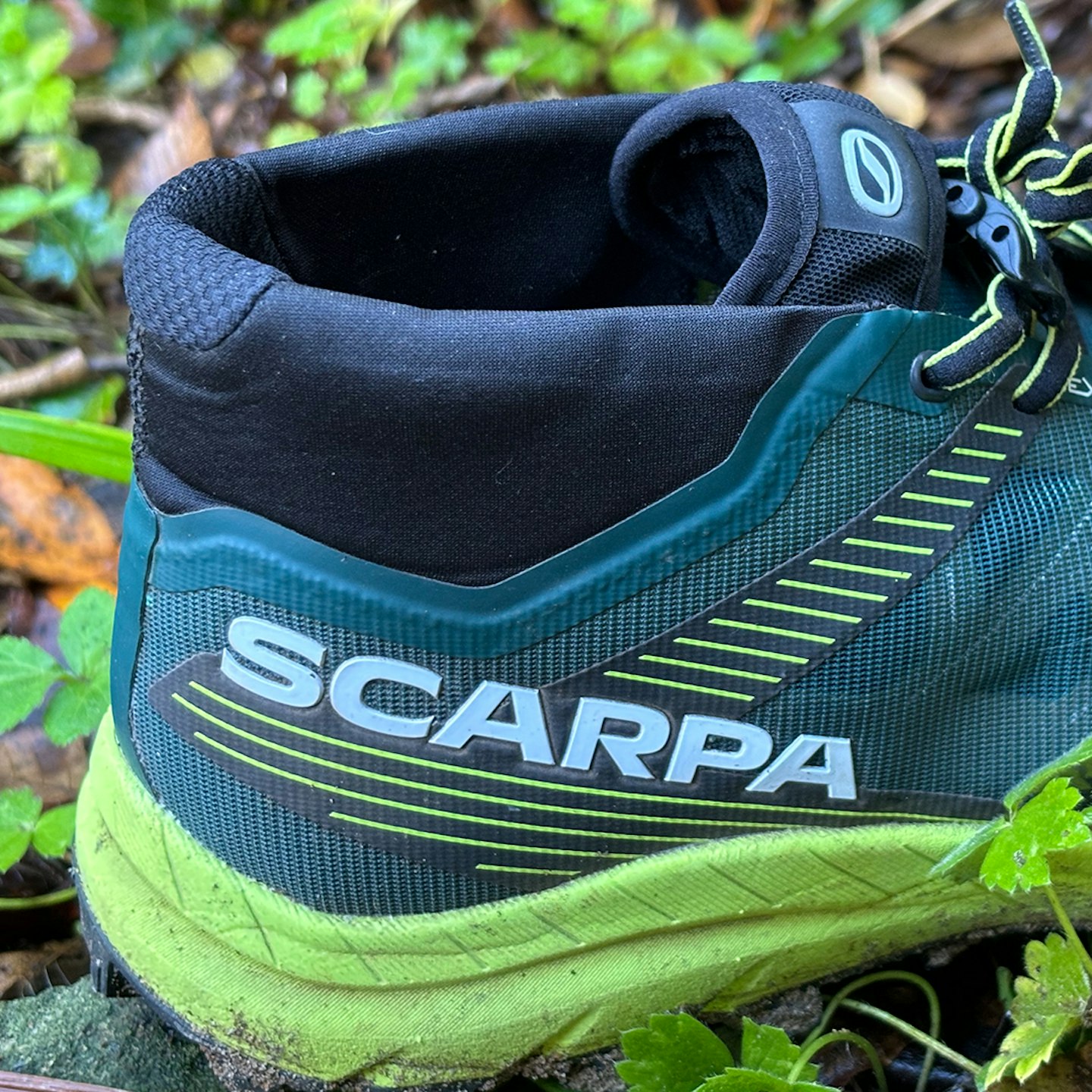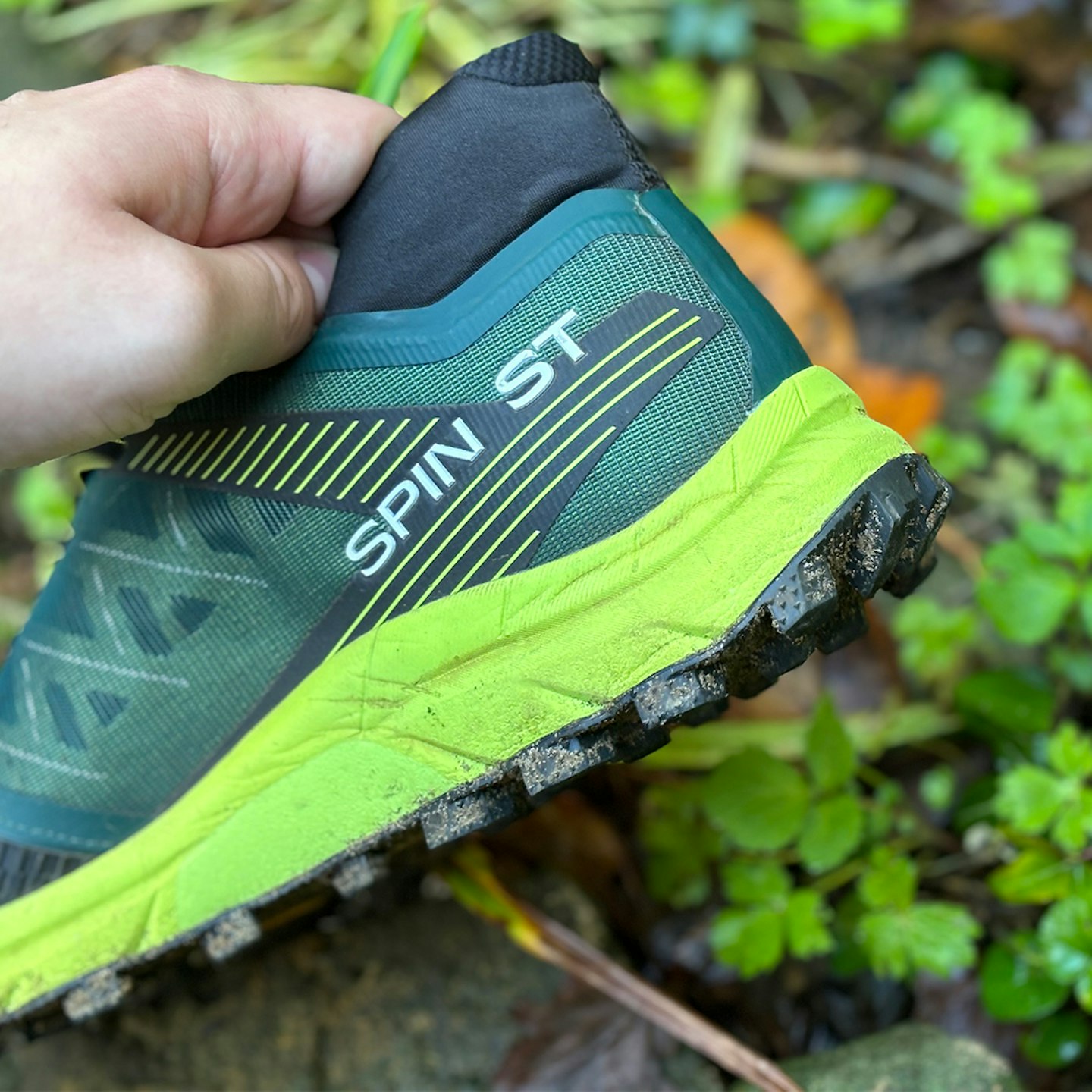 Description
Chunky and aggressive lugs are an essential component for any fell running shoe worth it's salt.
Pros
Surprisingly lightweight
Tough lugs in an aggressive pattern
Mesh provides good drainage
Cons
Precise fit works best with narrow feet
Key features: What are fell running shoes?
Fell running shoes are trail running shoes with specific features that prime them for particularly rough and extreme off-road running. If you're not familiar with shoe anatomy jargon, our trail running shoe buying guide will tell you everything you need to know. Here are the key features we'd recommend in a good fell running shoe:
Long lugs – Possibly the most important feature of a fell running shoes. Long lugs are needed to grip into the uneven and muddy ground, to provide good and stable traction. A minimum length of 5mm is recommended, and some fell running shoes can have lugs as long as 8mm.
Grippy outsole – Fell and mountain running shoes will have an outsole made form particularly grippy, or sticky, rubber. This is so that they can help to provide good grip across a range or surfaces, even when wet. In particular, a sticky outsole should be able to provide traction over wet rocks.
Drainage system – Fells are often water-logged and since they often don't have a particular path or trail on them, they can be wet and muddy too. Hence, it's key that a fell running shoe can quickly and efficiently drain away any water that does get inside the shoe. This will be via a breathable upper, or sometimes even through drainage holes in the outsole.
Waterproofing – If you prefer to avoid getting wet feet all together, then you'll need to opt for a pair of waterproof fell running shoes. Most will have a Gore-Tex lining on the upper to make them impregnable to water, just make sure they have a gaiter or a good seal on the top to avoid water getting inside and staying there!
Quick-tie laces – You're pretty much guaranteed to get wet shoes when fell running, so to make your life easier, look for shoes that have a quick lace system, also called lock lace, which just needs a simple pull on a drawstring to do up and push of a button to release. This will keep the weight of your shoe down, and avoid you'll having to deal with soggy laces after or during a run.
Lightweight – Since fell running involves a lot of running up and down hills, as well as navigating technical and uneven terrain, a lightweight and agile fell running shoe will help to keep the effort down, regulate temperature, and mean they're quick-drying after a run.
Protective – Some protective features will be appreciated when fell running, as you can easily bump into rocky sections, be surprised by roots, and big clumps of mud. Look for shoes with a protective toe bumper, extra durable rip-stop style upper, and a reliably solid outsole with rockshield.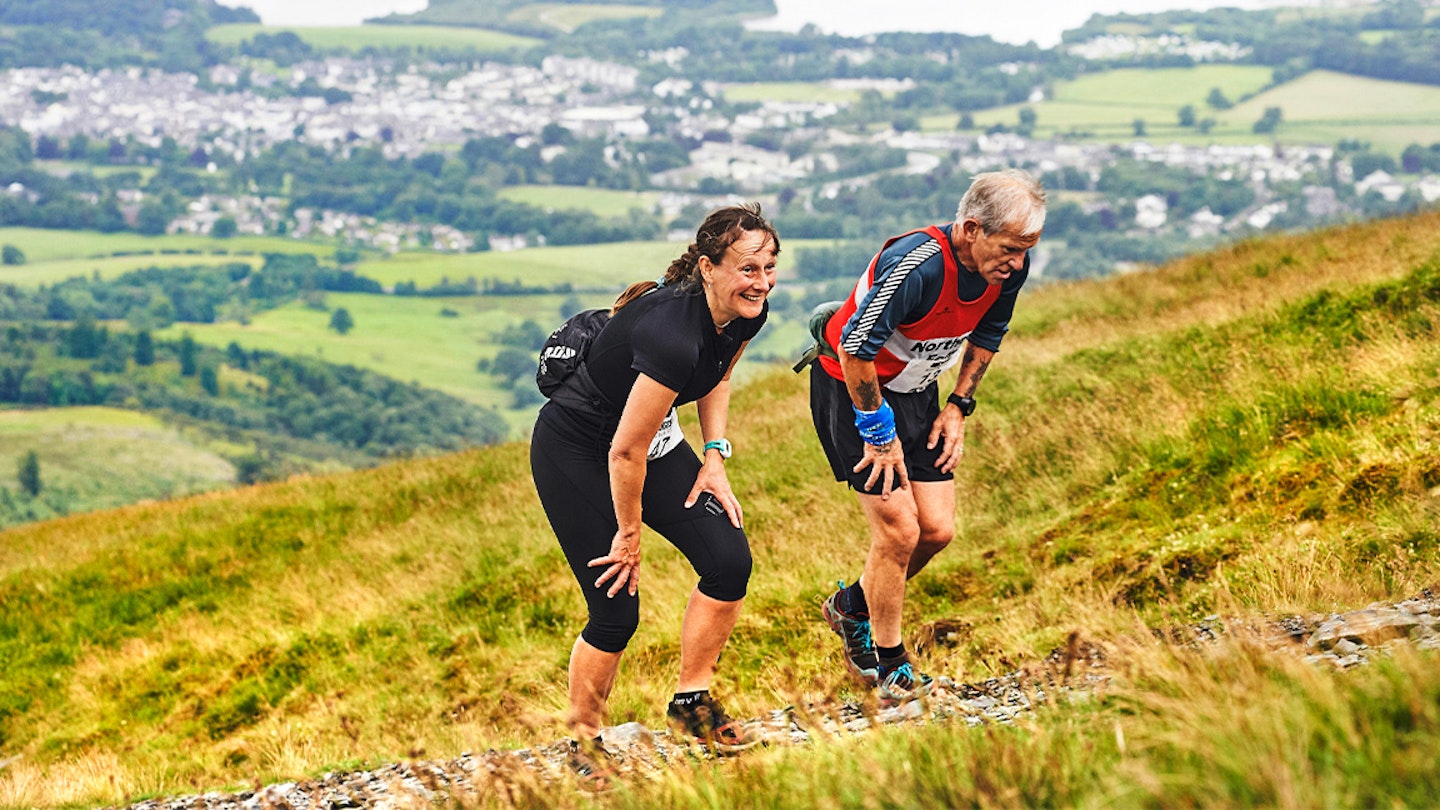 Are trail and fell running shoes the same?
While fell running shoes are a type of trail running shoe, they do have distinct characteristics that set them aside from your everyday trail running shoes. As mentioned in our key features advice above, a fell running shoe should prioritise grip and agility above all else.
Since fell running can often mean running over rough and untouched off-road terrain, which will often be thick with mud or boggy with water, it's important that your fell running shoes has long enough lugs (spikes on the outsole) to dig into the ground and create traction at toe-off. Without these, you'd be slipping all over the place and unable to run, not to mention at a much greater risk of injury from falling over.
Another reason why lugs and grip is even more important in a fell running shoe than a general trail running shoe is that fell running involves more uphill and downhill efforts, so you'll need that multi-directional traction to help propel you where you need to go.
As you might have guessed, you want your fell running shoes to be lightweight because you're working much harder on the fells to stay steady and find a good line across the uneven ground. It's important that your shoes are light and breathable, with either a waterproof outer or a good drainage system to avoid them getting clogged up with mud and water. An agile pair of fell running shoes will equate to much less energy expenditure and a faster pace while running.
Can I fell run in hiking shoes?
If you were being chased by an angry dog, you could absolutely run in hiking shoes. However, walking and running are quite different, and the differences in walking and hiking shoes generally reflect this. Hiking shoes often have a bigger drop to suit a walker's stride, while running shoes have a lower drop to serve a running gait. Hiking shoes don't tend to have the same level of cushioning as running shoes either, so it's usually more comfortable to hike in a fell/trail running shoe than run in a hiking shoe. That said, there are many shoes that are a bit of a crossover and could potentially be used for both – so it very much depends on the shoe.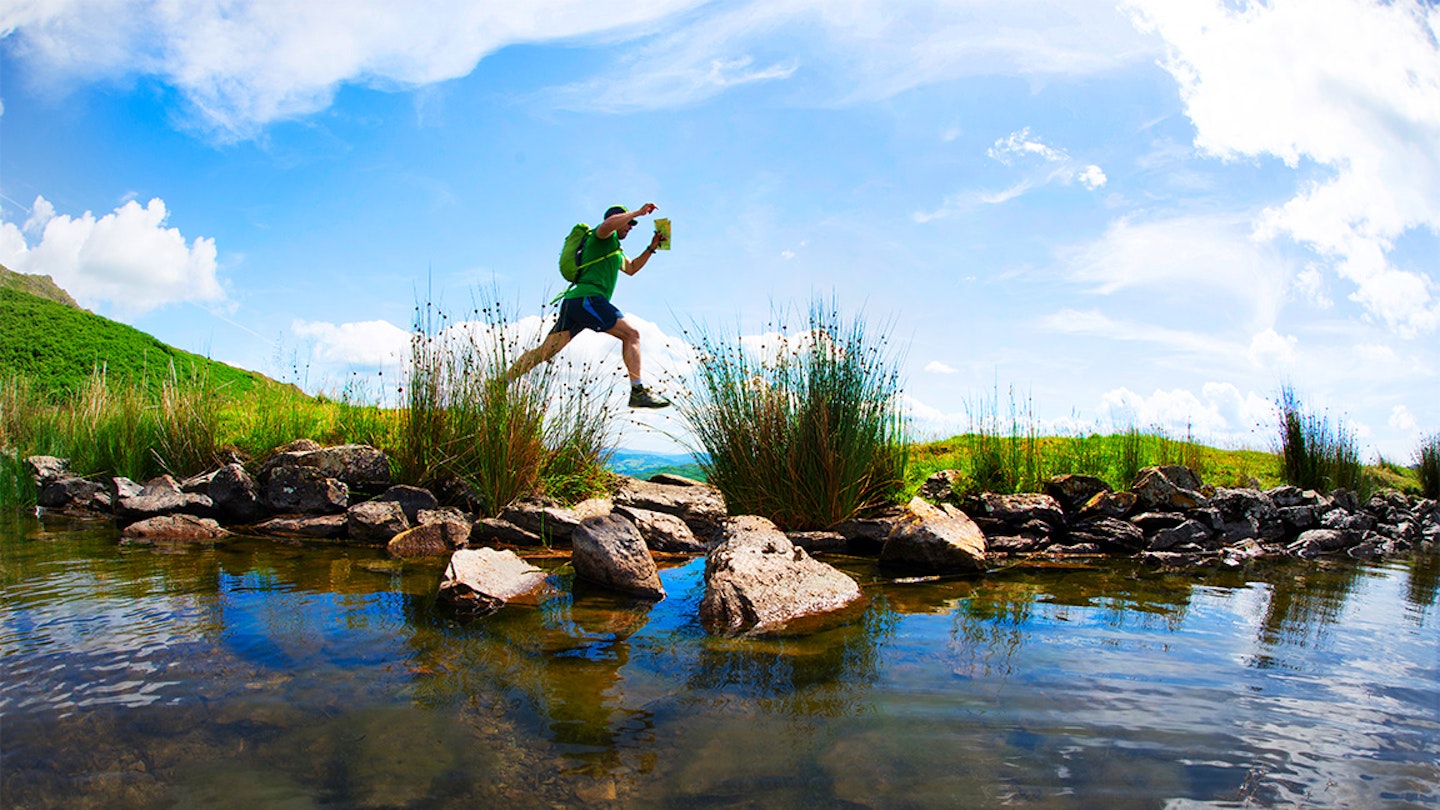 How long should fell running shoes last?
While a normal pair of trail running shoes can last anywhere between 500-800km total mileage before it'd recommended that you refresh them, fell running shoes may need to be replaced more often due to the simple fact that they will take much more of a beating. Out on the fells, the terrain can be extremely muddy, wet, rocky and above all, unforgiving. Your chosen running shoes will get caked in mud and debris, along with sodden from boggy sections, unless you've chosen to don a pair of waterproof trail running shoes.
That being said, fell running shoes should be made of more durable stuff than your everyday trail running kicks. Look out of extra durable uppers, exaggerated toe bumpers, and thick rubber outsoles with lots of inner shoe structure as all of which to increase the shoe's longevity. If you've been lucky and picked a high-quality fell running shoes like those in this list, then it could last as long as 800km. Just be sure to pay closer attention to your fell running shoes, because chances are they'll give up the ghost closer to up to 500km.
How should a fell running shoe fit?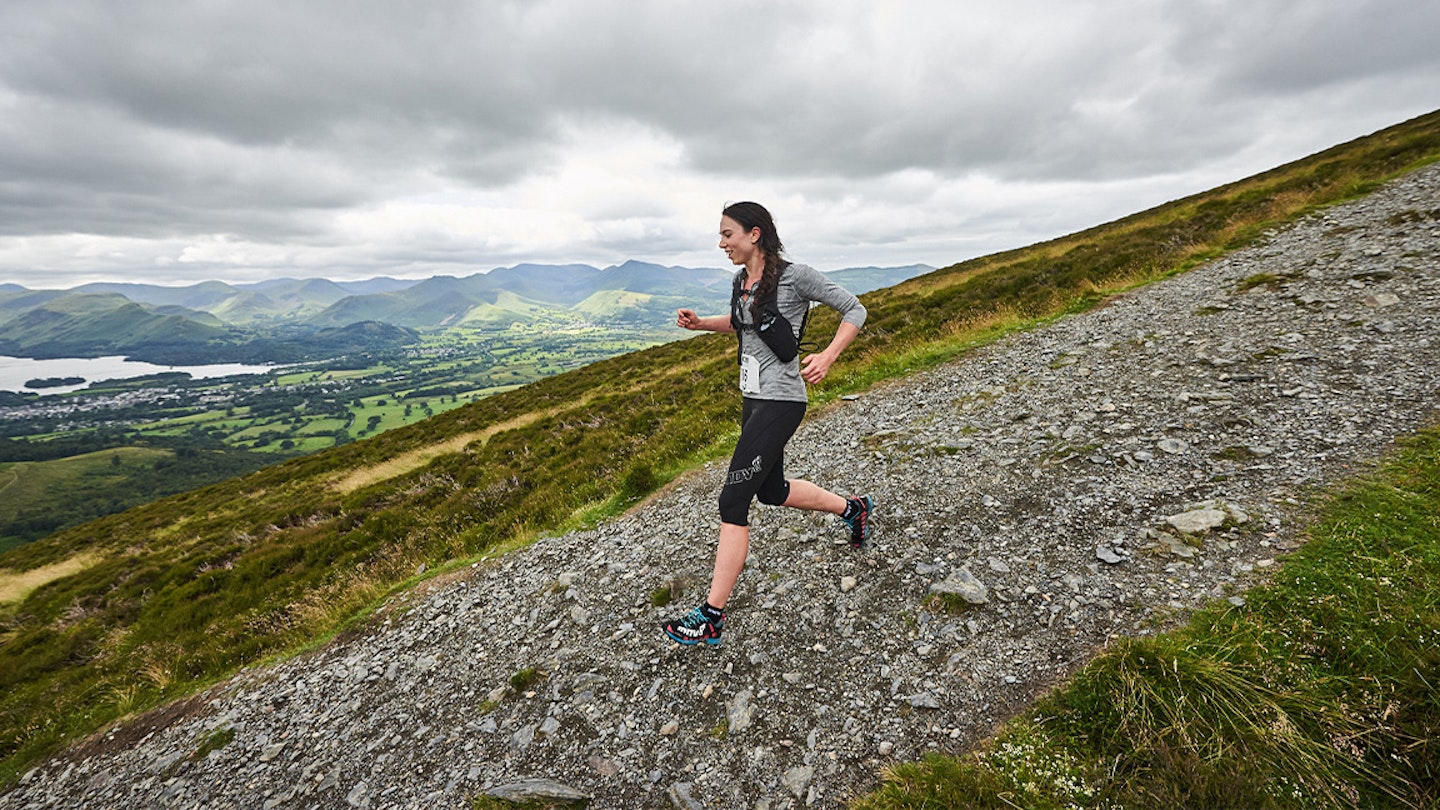 Fell running shoes tend to be closer fitting than your run of the mill trail running shoes, and certainly slimmer than an ultra trail running shoe. Fell running shoes generally tend to have a more moulded fit to your foot, while remaining flexible enough to expand with the foot and hug it snugly as you run.
A snug fit will help improve agility and to achieve a more streamlined stride. Since a fell running shoes tries to be as lightweight as possible, it won't have too much extra cushioning, an extra wide toe-box, or a multi-layer upper. It'll be as stripped down and functional as possible.
What drop is best for running shoes?
The drop of a running shoe refers to the height difference between the heel and the forefoot. Some shoes are zero drop, meaning they're completely flat and as such, provide little arch support. A zero-drop shoe or a shoe of up to 3mm drop will suit those with flatter feet, or those who prefer to have a more 'minimalist' shoe geometry.
On the other end of the scale, some shoes will have a drop of up to 10-12mm. A larger drop like this will likely be seen in a shoe with additional structural support and cushioning, and this can benefit a runner with higher arches or in need of additional stability and support.
In the mid-range therefore is a drop of 3mm – 8mm, which can be seen in many trail running shoes. If you think you have pretty average arches and want a little but not too much support and structure in your shoe, then this level of drop will probably suit you best.
As with anything, it's important you get to know your shoes and gait pattern in order to ascertain what set-up will work best for you. If you're not sure, we'd recommend you get a gait analysis done at your local running store, or ask a podiatrist if you often have issues with fit.
How we test
The trail running footwear we test undergo thorough, real-world testing. As soon as they arrive with us, they get allocated to one of our experienced gear testers who take them through their paces over a range of off-road terrain and distances.
We consider myriad factors when testing and reviewing trail running footwear, from the obvious, such as comfort and performance, to the less obvious and intricate, such as sustainability.
Natasha Breen is a contributing trail running gear tester for Live For The Outdoors, within which she specialises in testing women-specific gear and fell running shoes. Tash is a long-distance trail runner and loves taking her dog out on her daily runs.
Graham Sleightholme is an expert writer and trail running gear tester for Live For The Outdoors. He's tested copious trail running shoes and specialises in winter trail running gear. Graham enjoys racing half marathons and marathons out in nature on the trails.
How to clean fell running shoes
Fell running shoes get a hard life. If you want to keep yours performing as well as they can for as long as possible, a little TLC is needed. Keep your shoe clean to maintain breathability, and remember that waterproof fabrics need reproofing every so often to maintain water repellency. Here are the products we'd recommend to help extend the life of your trail running shoes...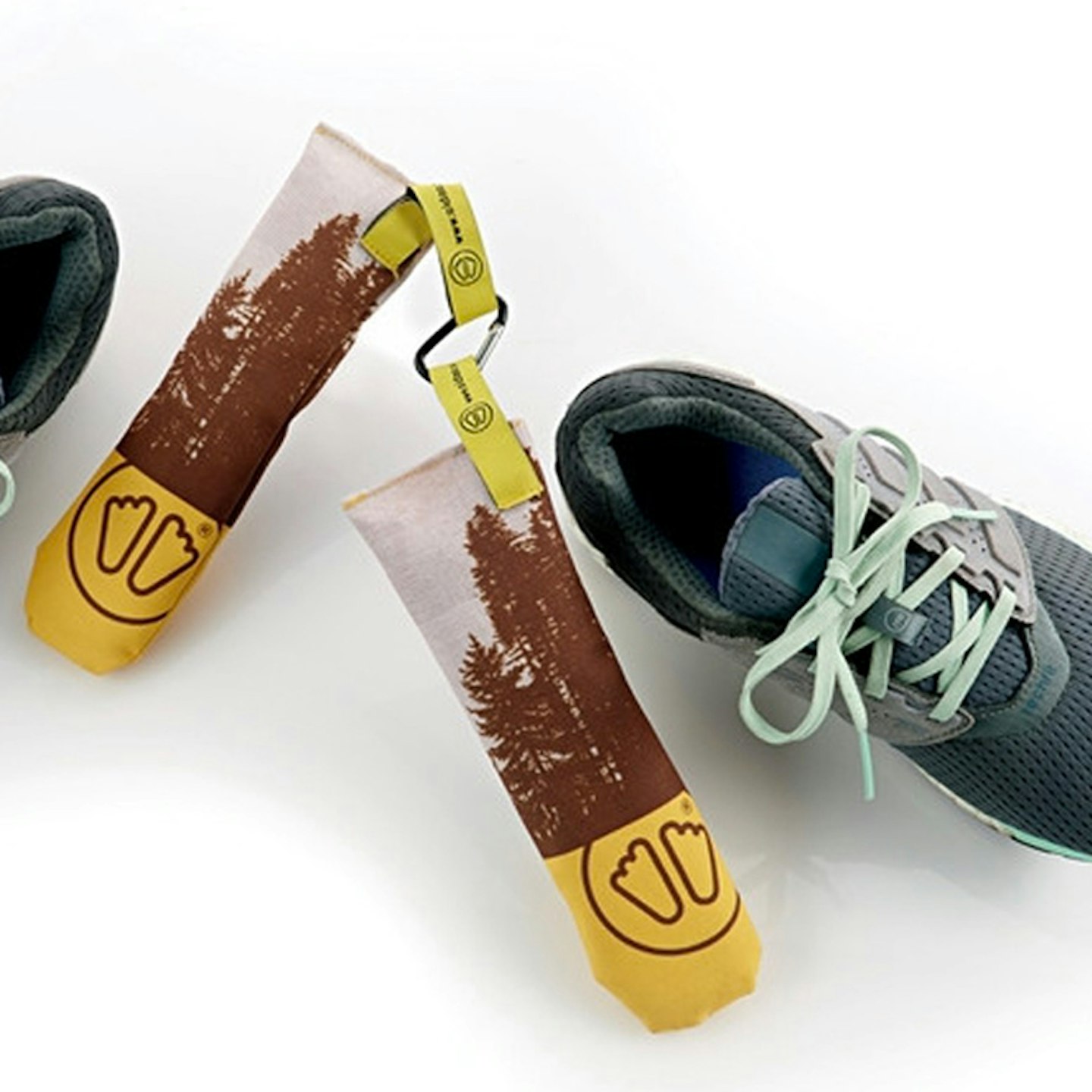 Sidas
Description
While the other products in this list will keep your shoes squeaky clean on the outside, these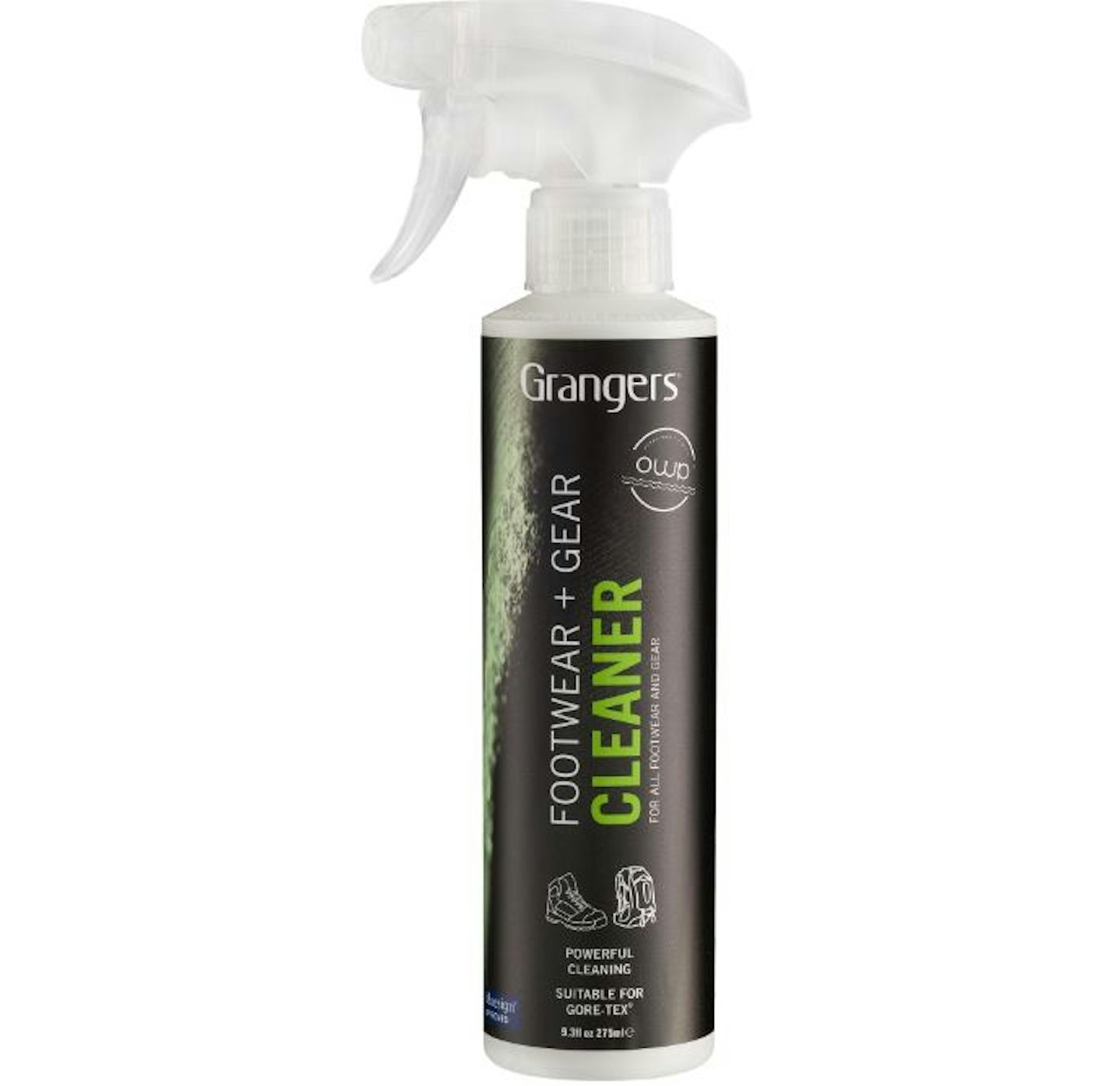 Amazon
Description
Extend the lifetime of your running shoes by keeping them well looked after. This spray is a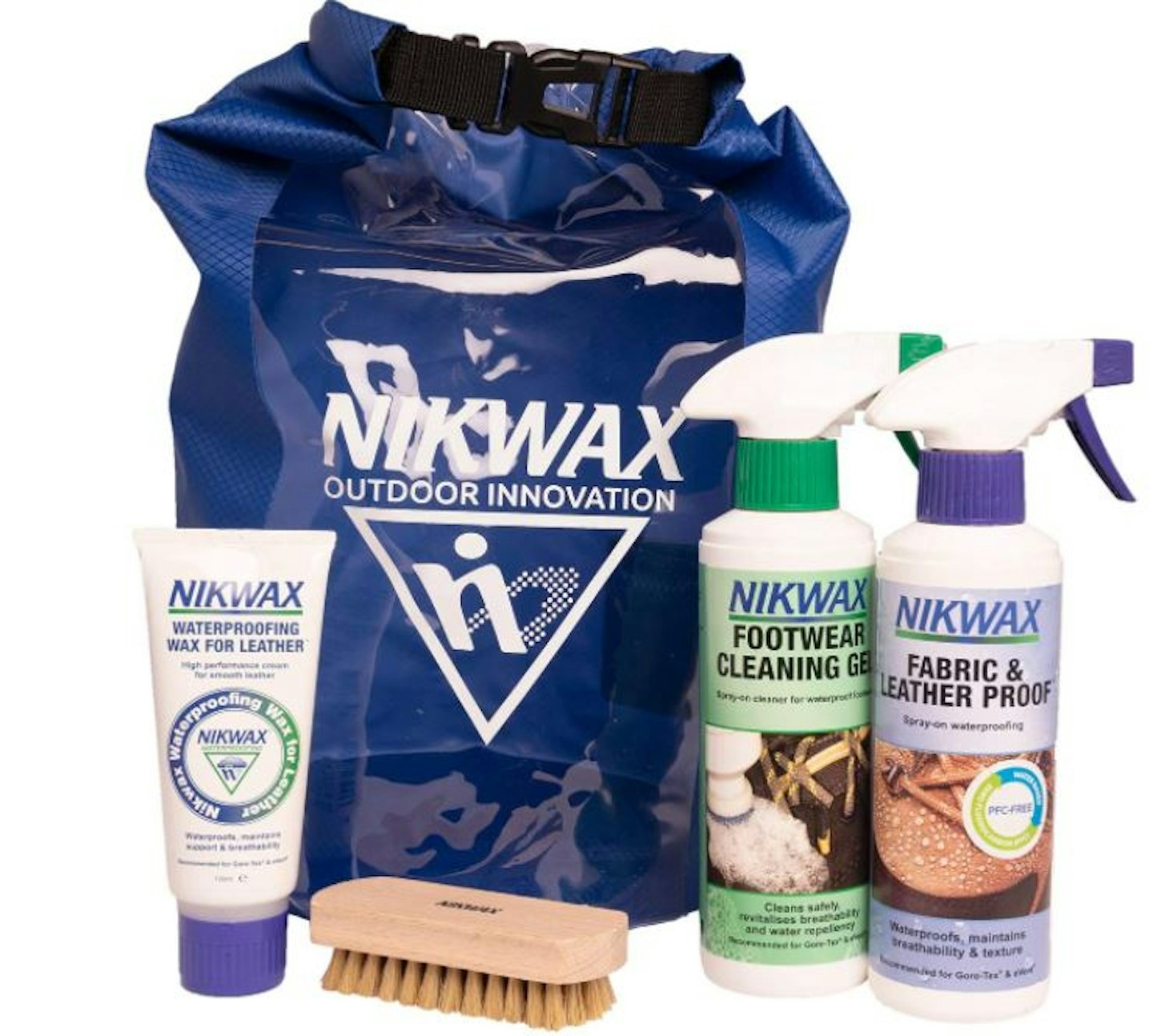 Amazon
Description
This Nikwax bundle is a footwear care kit for leather and fabric materials, complete with a brush
Top image credit: Inov-8 and Scott Sports
For all the latest news, tips and gear reviews, sign up to the Trail Running Newsletter.