Of all the sub-categories of trail running shoes, these are the most versatile option for the majority of runners. While many of us wish we could run on nothing but soft woodland trails or mountain rocks, chances are you're gonna hit some road on your way to the good stuff.
Road to trail running shoes require a range of features; you'll need cushioning for the road, but you'll also need high-traction grip, rock protection, and a lot of durability. A true road shoe might be able to take on easy trails at the height of summer, but come autumn, you'll need a pair that offers some extra security in slippery conditions.
In addition to good grip, you'll also want a degree of stability to support you on uneven ground. This will likely come in the form of a plastic insert in the midsole, or even a carbon fibre plate, which we'll get into in the advice section at the end of this round-up.
Best road to trail running shoes at a glance:
Best in test: Asics Trabuco Max 2 – View on Sportsshoes
Best value: Altra Outroad – View on Sportsshoes
Best grip for wet weather: Salomon Sense Ride 5 – View on Decathlon
Best for long distances: Scarpa Spin Infinity – View on Sportsshoes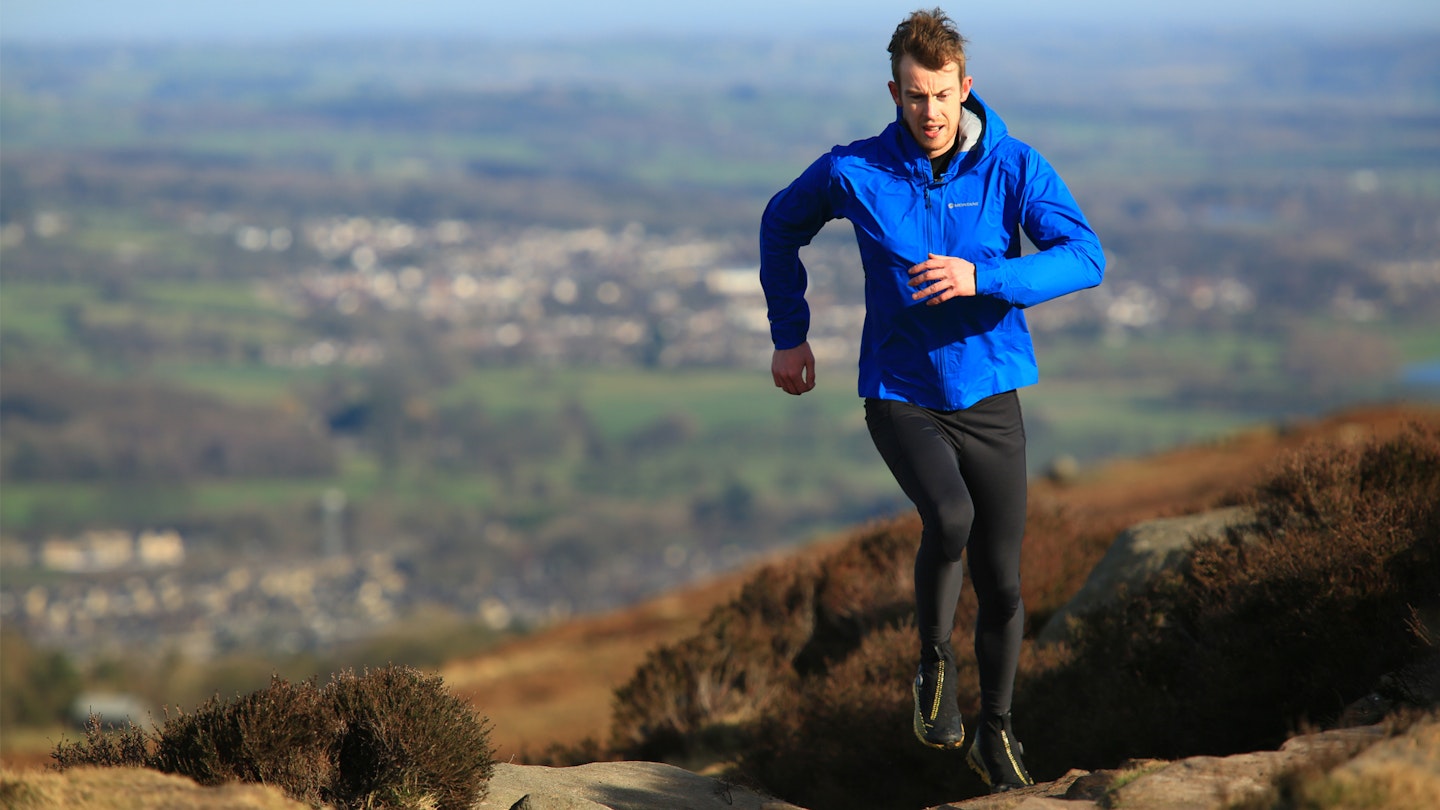 For our list, we've included a few winter trail running shoes as the cold is finally rolling in. But we've also picked a couple of lighter shoes that will perform better on the road and path sections of your run, provided you don't hit too much sludge!
Best road to trail running shoes in detail:
Best in Test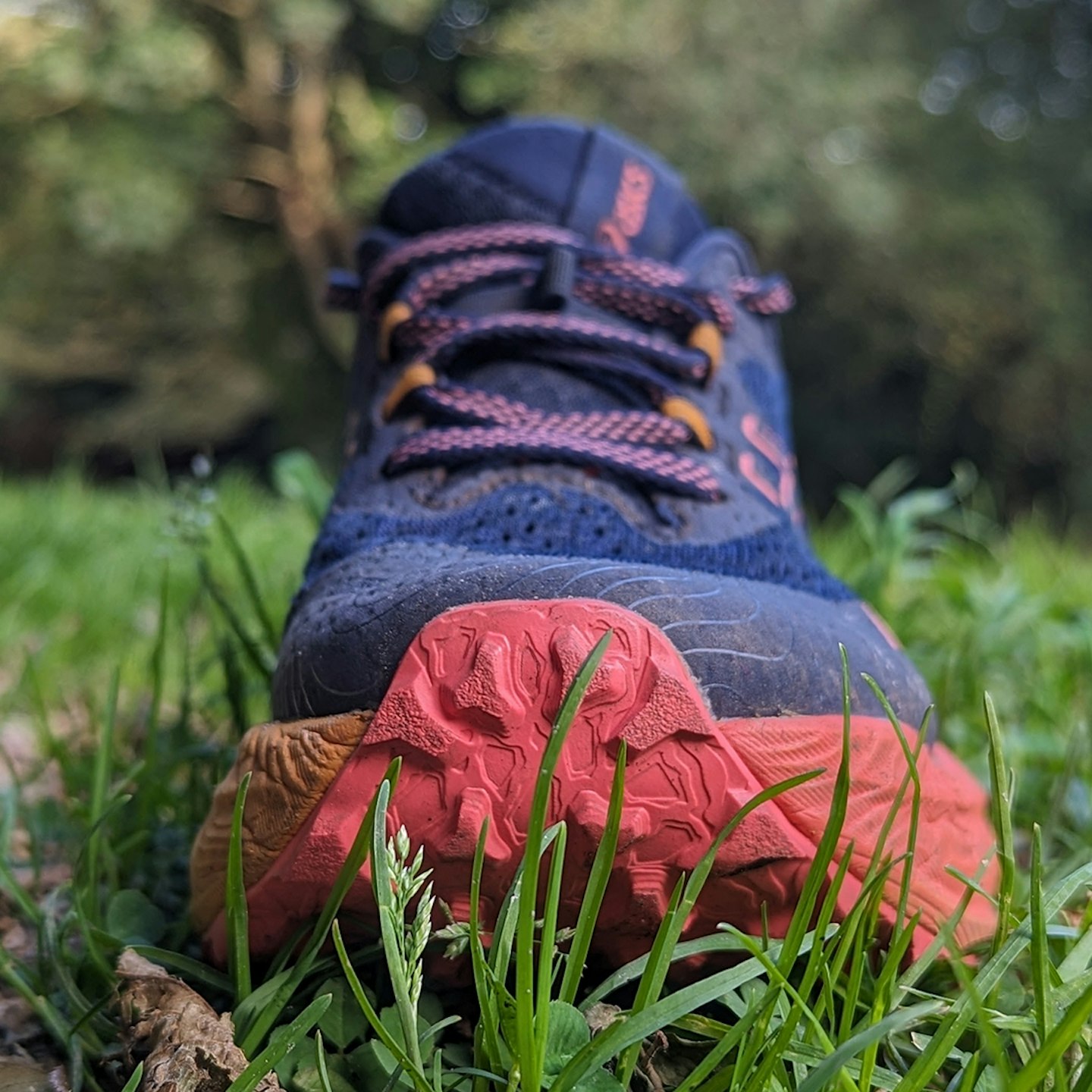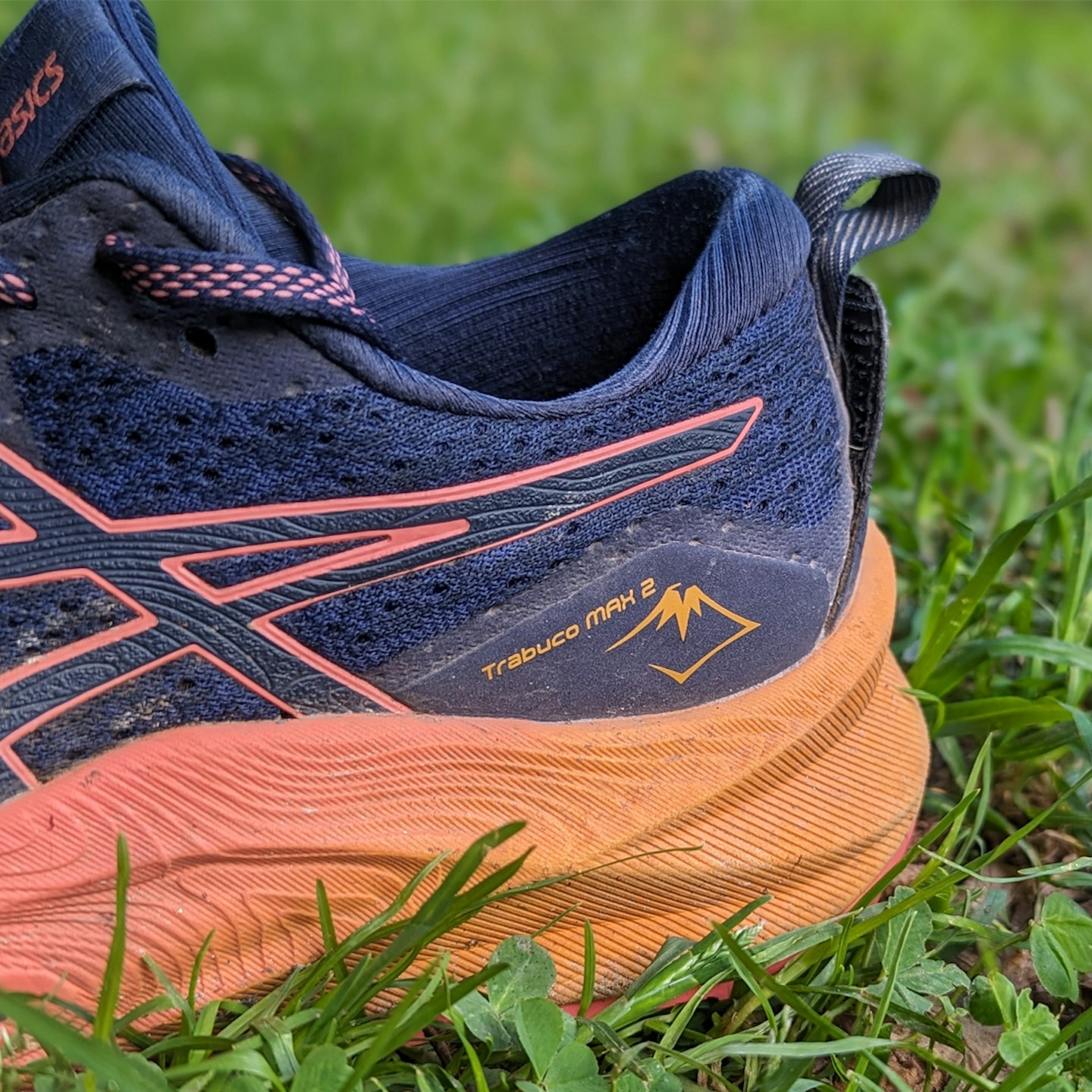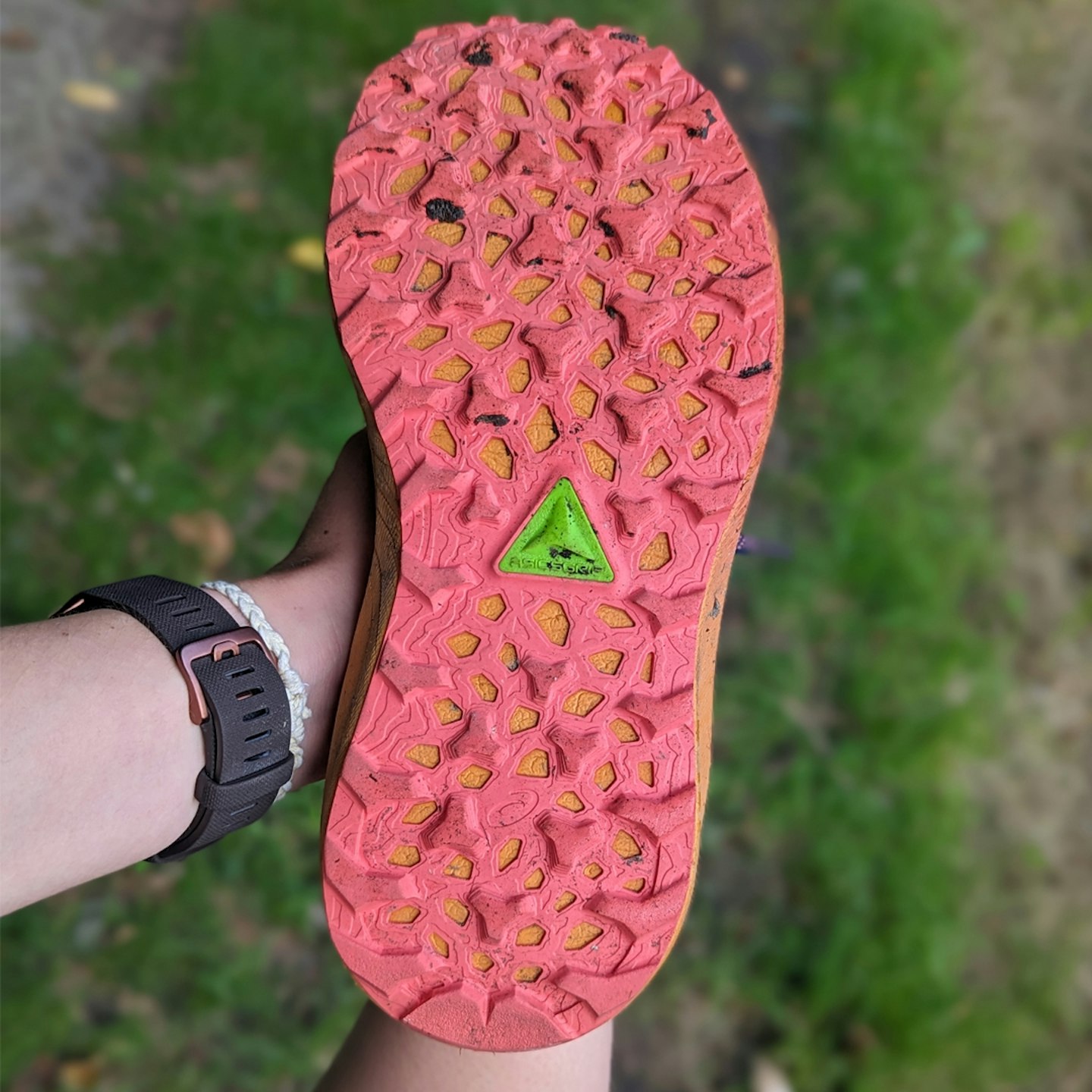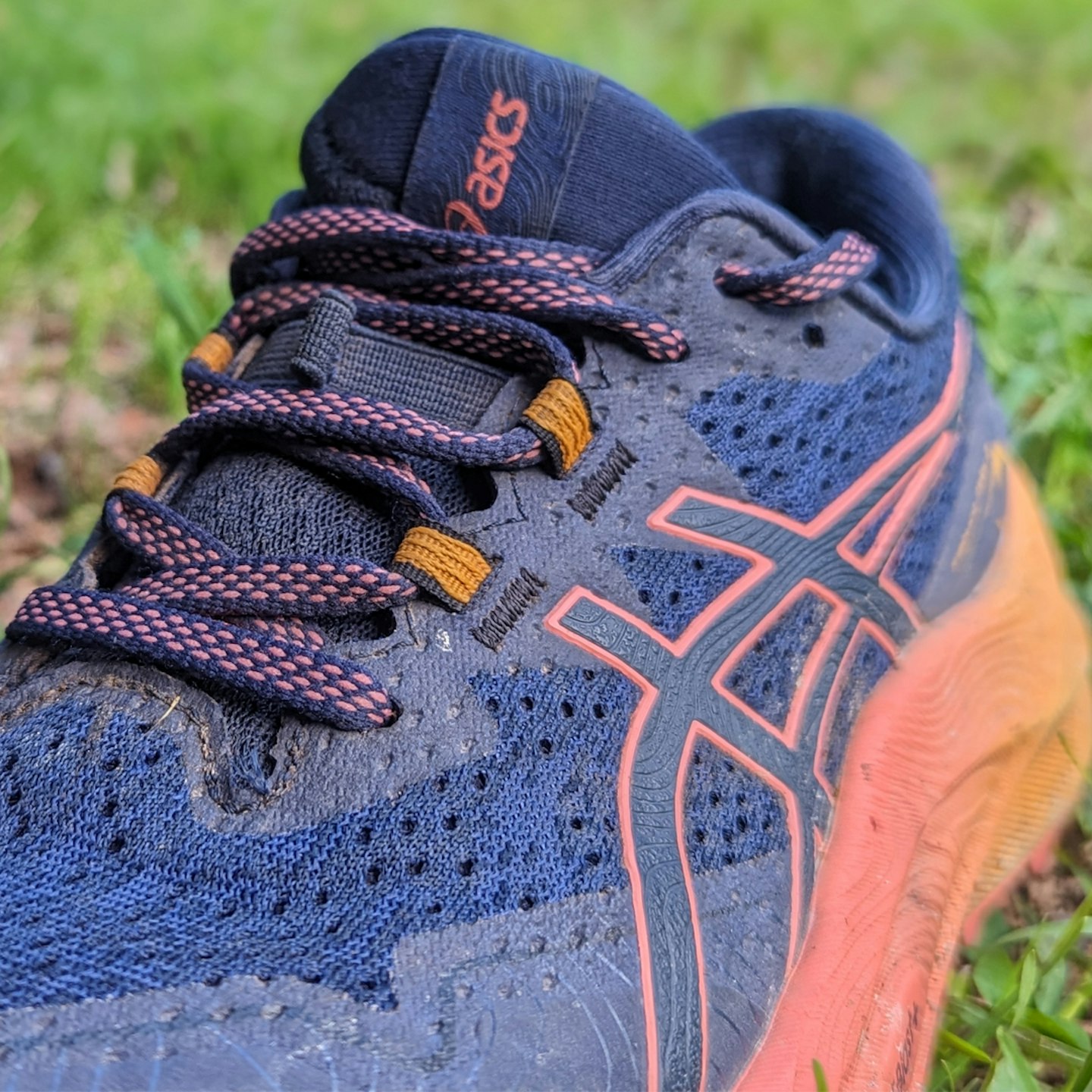 Description
The Asics Trabuco Max is quickly becoming one of our top picks for maximalist trail running shoes.
Pros
Highly cushioned
Well-structured and supportive
Traction of range of terrain
Stylish
Cons
Not as agile as some
Stack height may deter minimalist-lovers
Best Value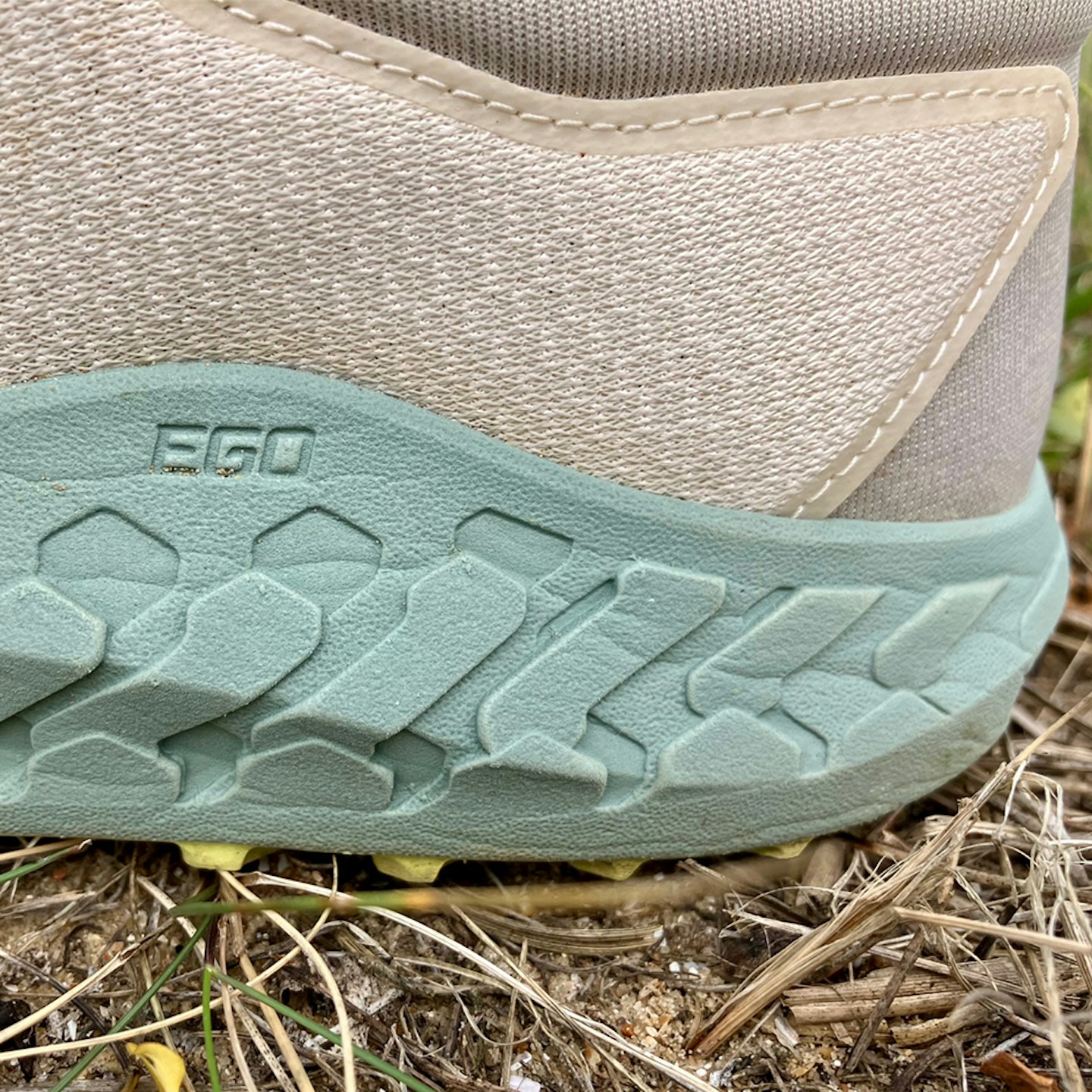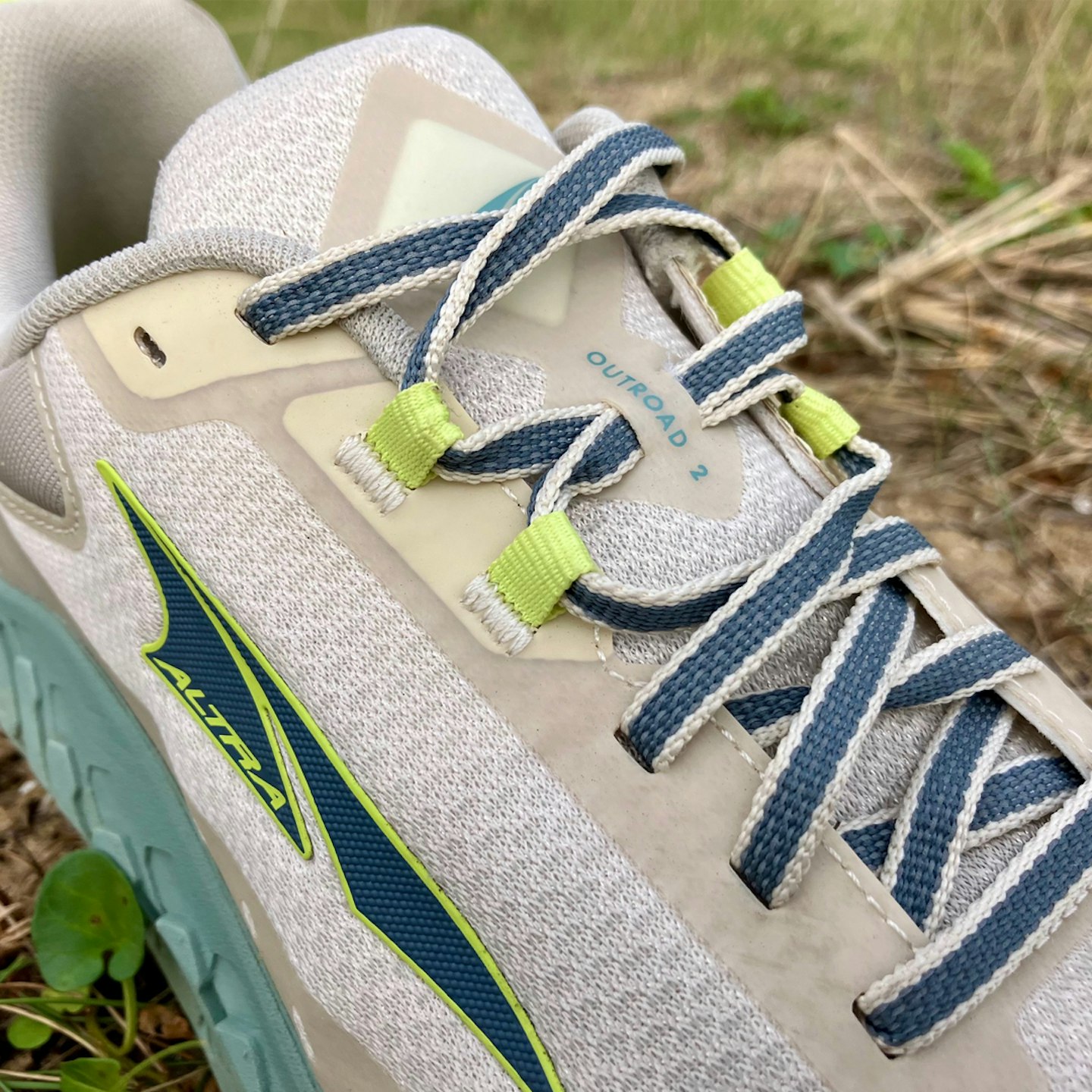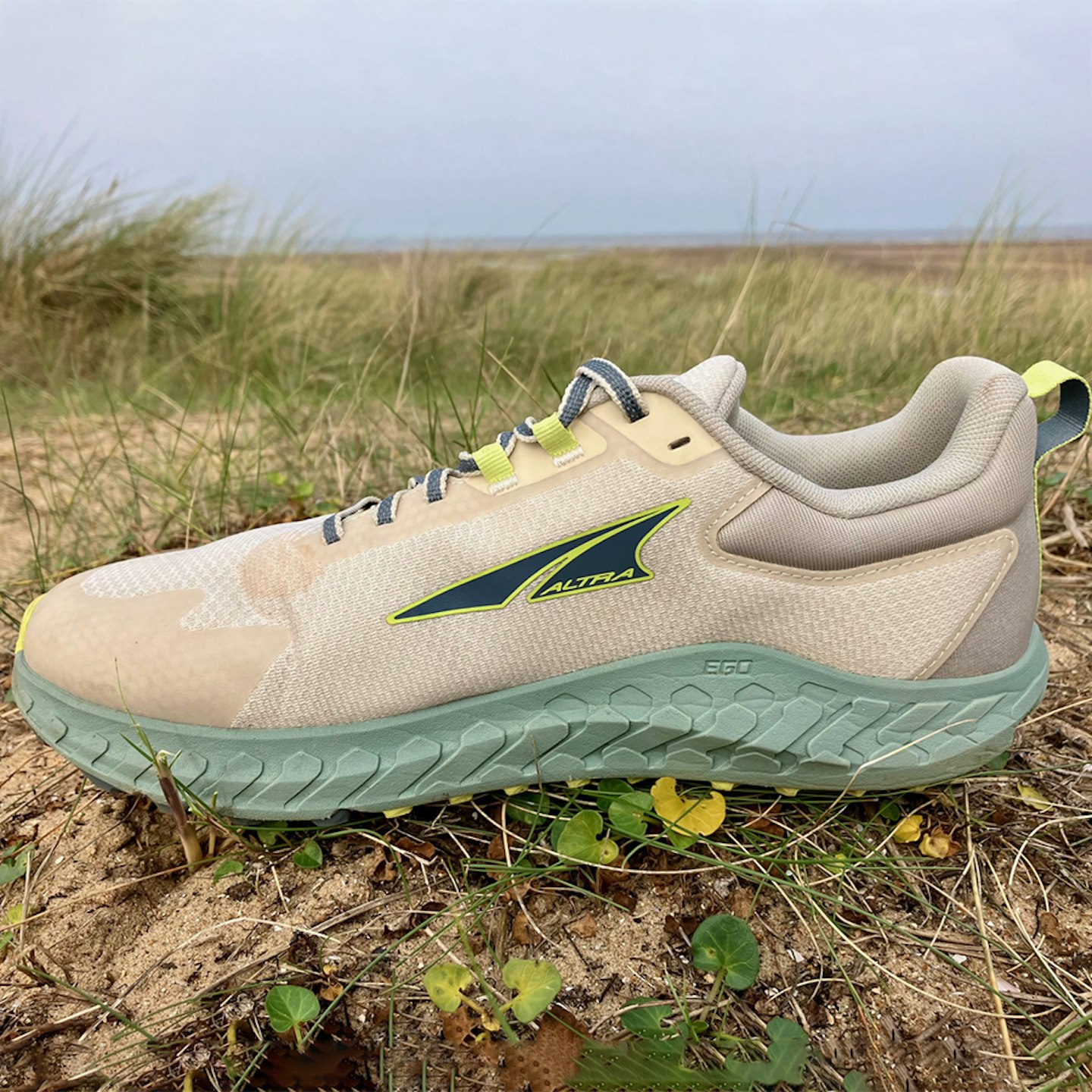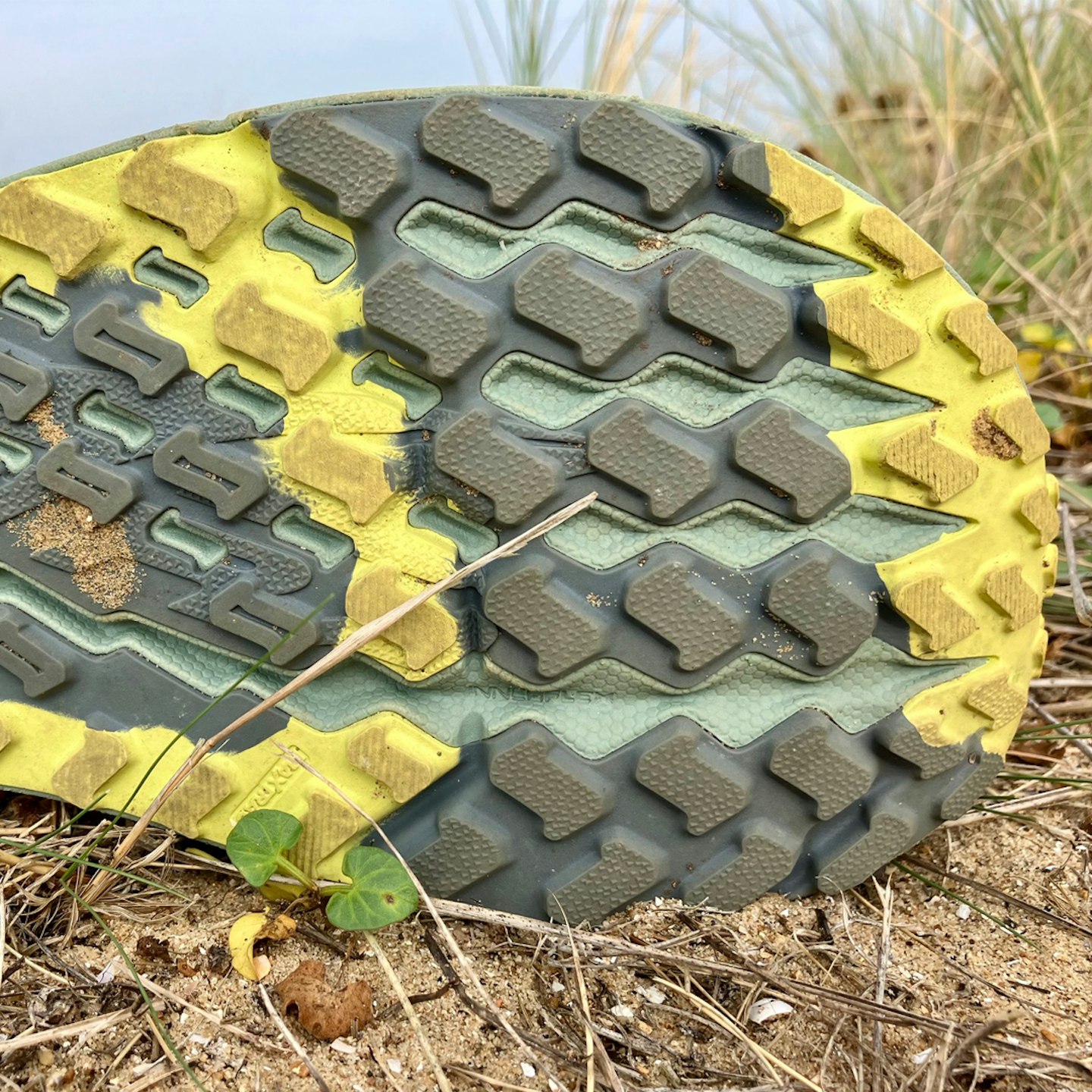 Description
The first thing that hit us when we opened the box of the Altra Outroad was the same thing that
Pros
Wide toe box lets your toes spread
Great for fans of zero drop shoes
Move between road and trail seamlessly
Comfort and breathability are good
Cons
You may hate that wide toe box!
Slim fitting, so you may want to up a size
Best grip for wet weather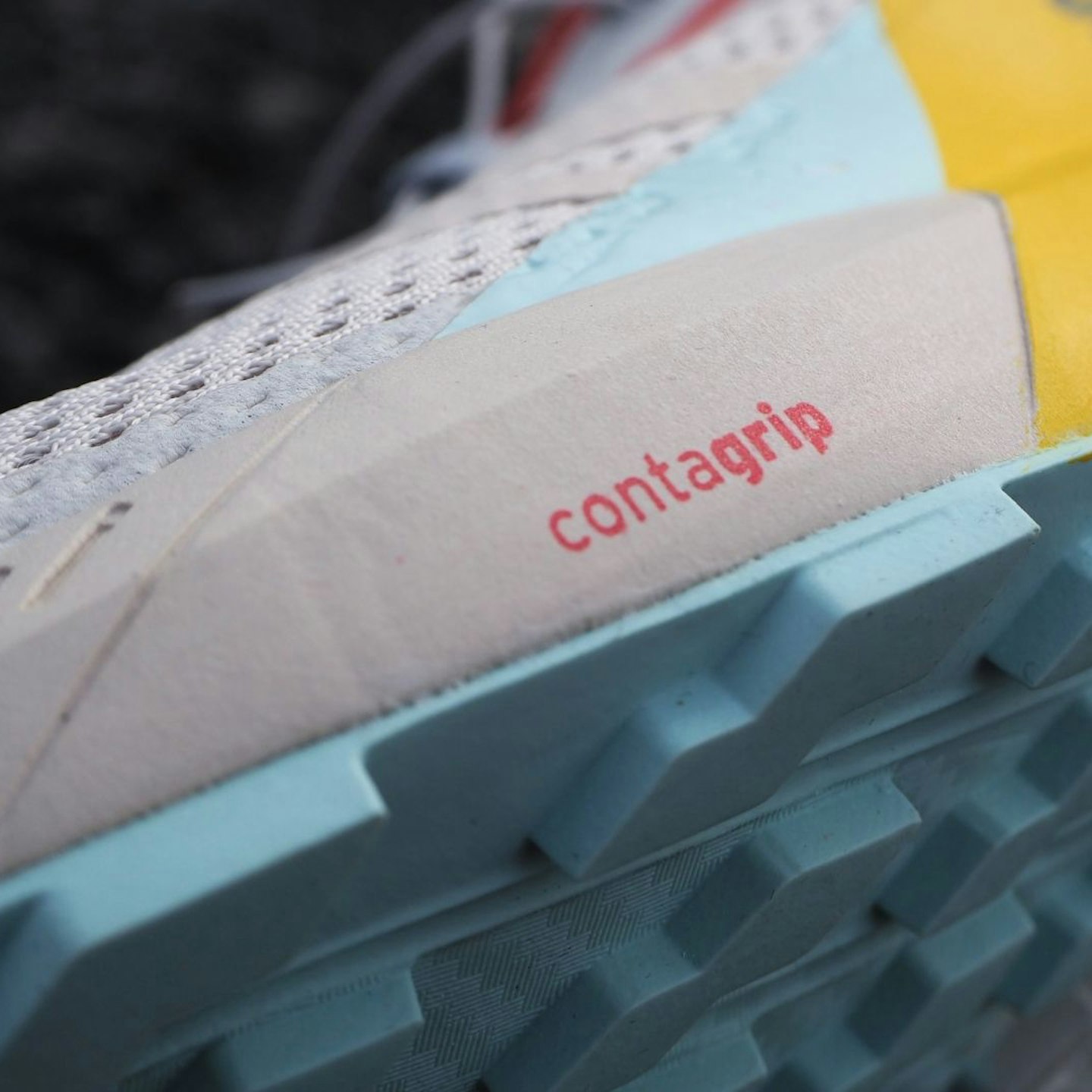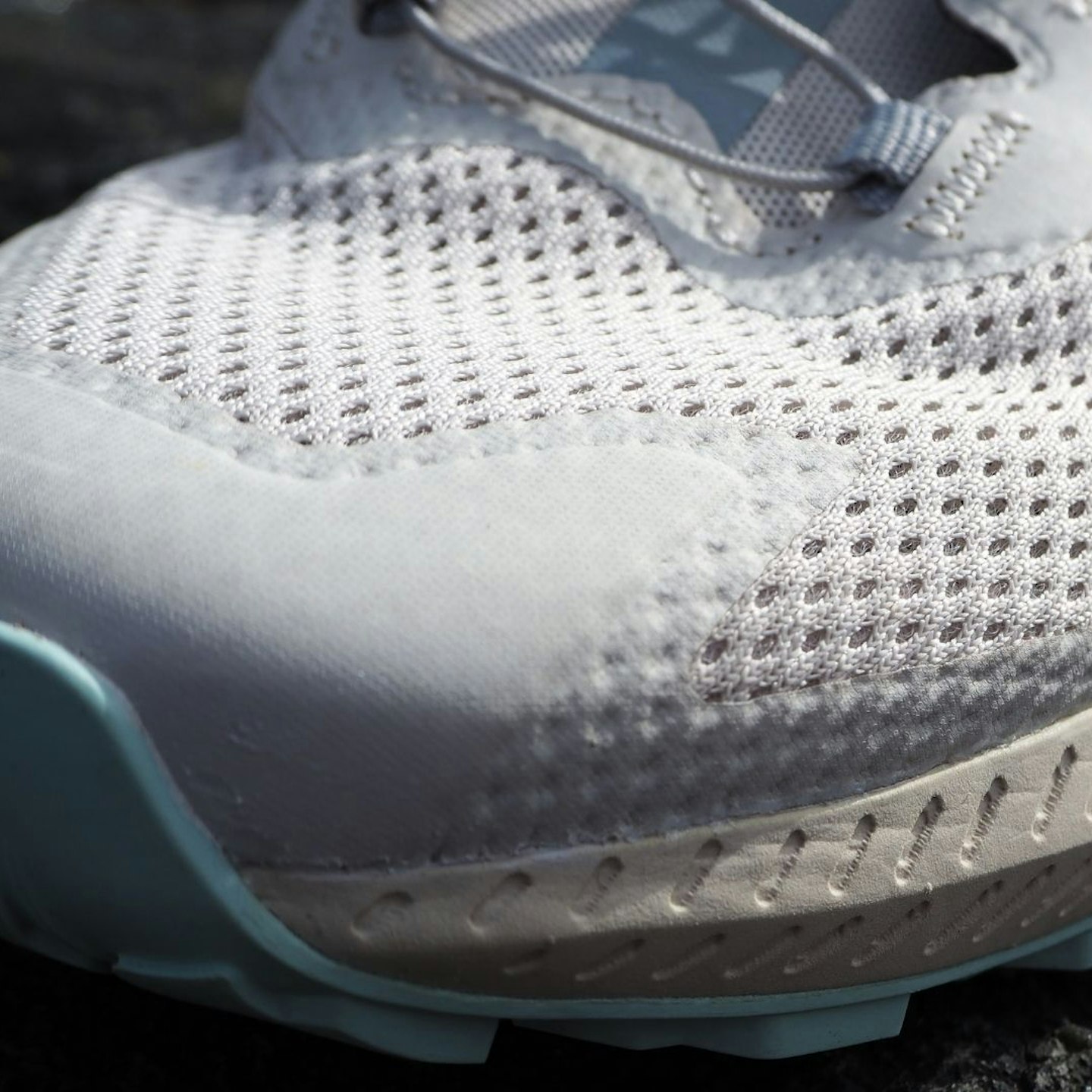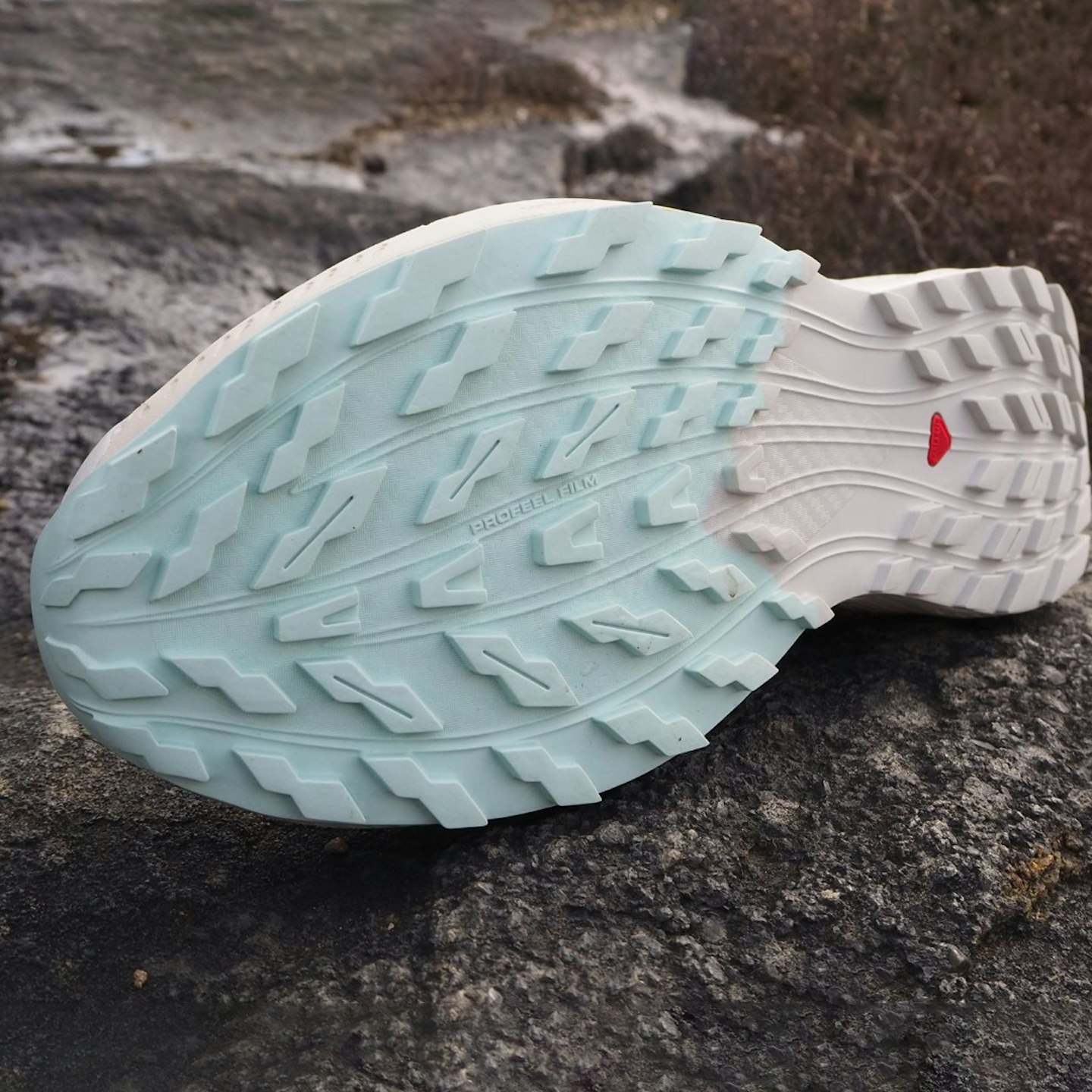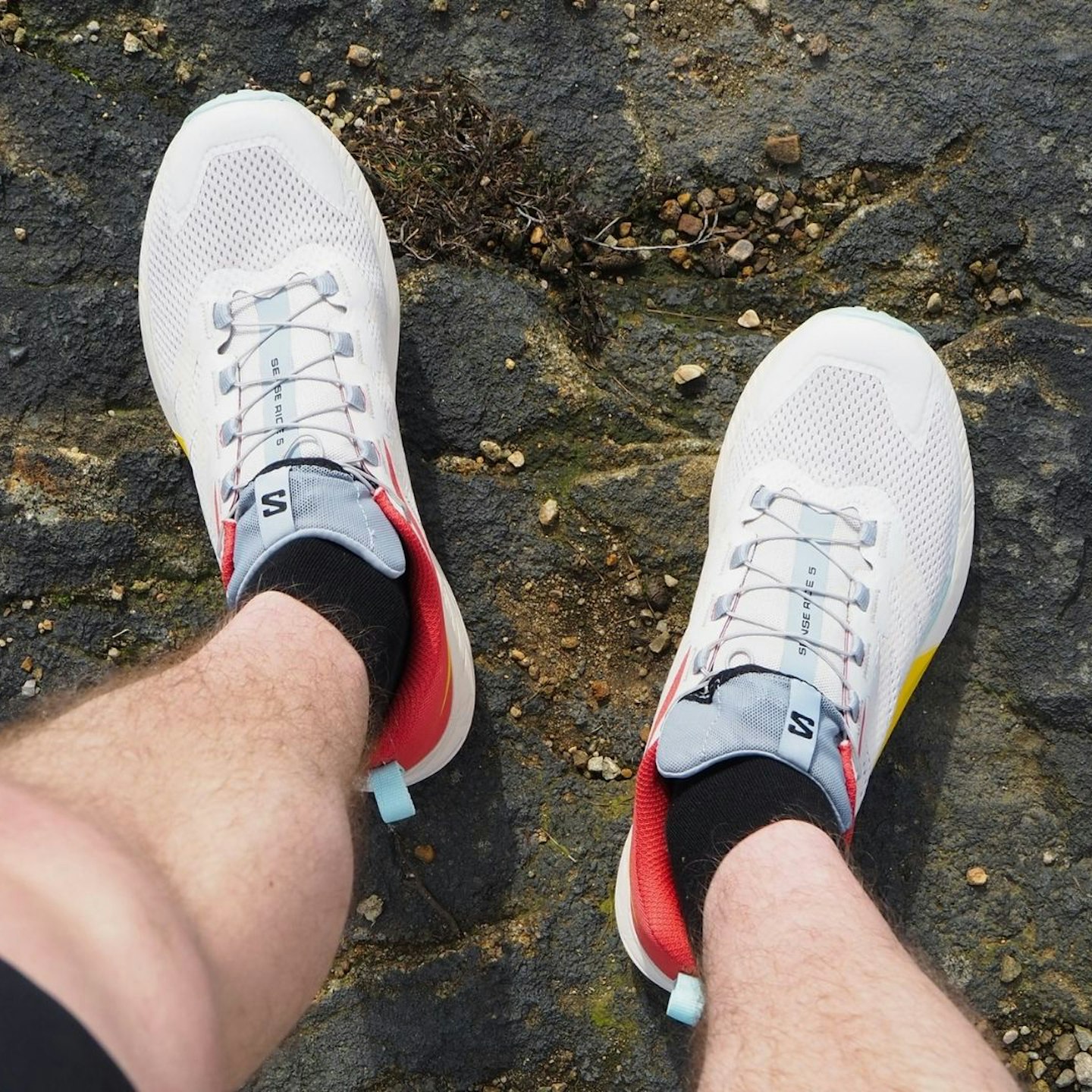 Description
The Salomon Sense Ride 5 is designed to be a lightweight, versatile trail running shoe for mixed
Pros
Good value
Great for a wide range of terrain
Balance of cushioning and responsiveness
Quicklace system
Cons
Mid to narrower fit won't suit all
Brand sustainability could be better
Best for responsiveness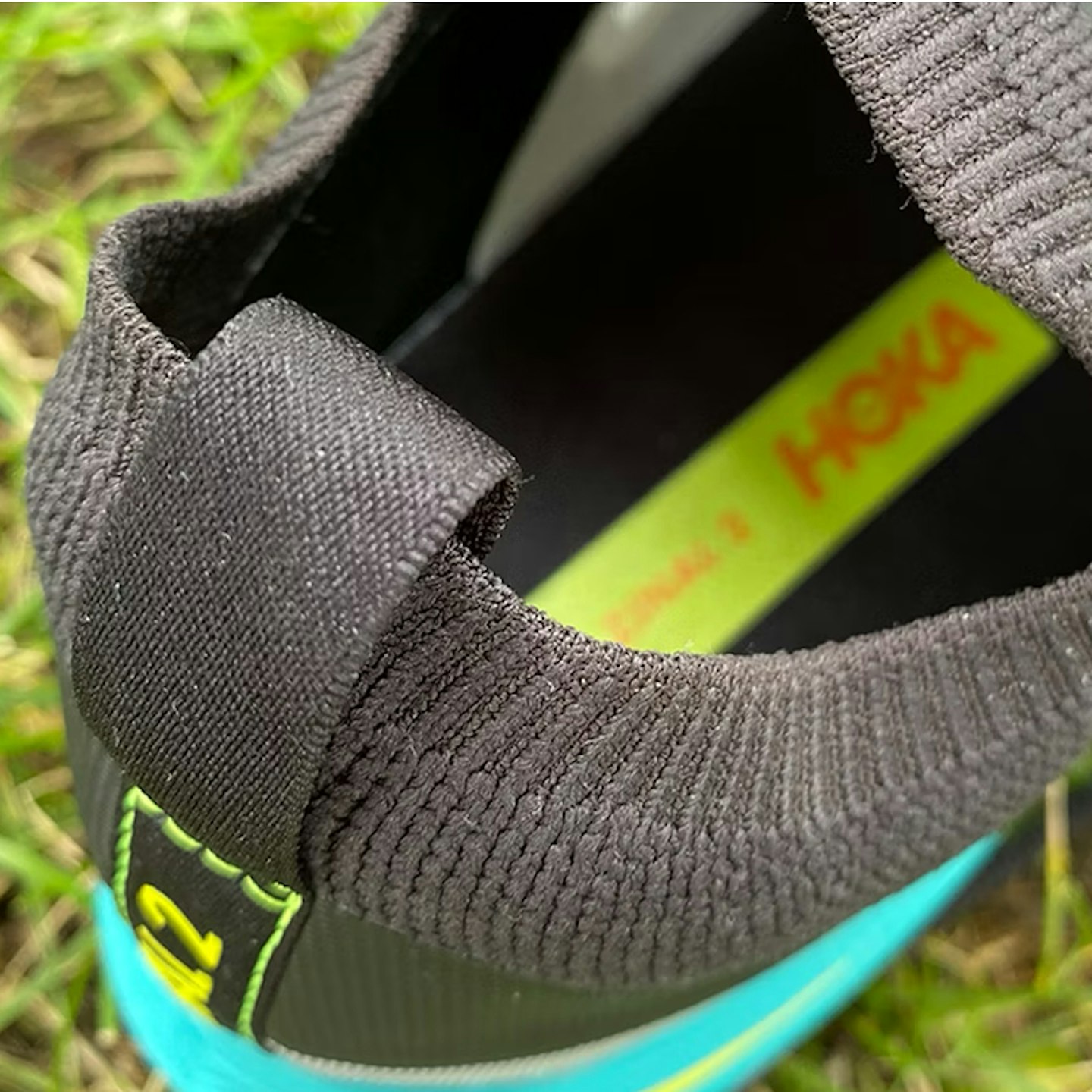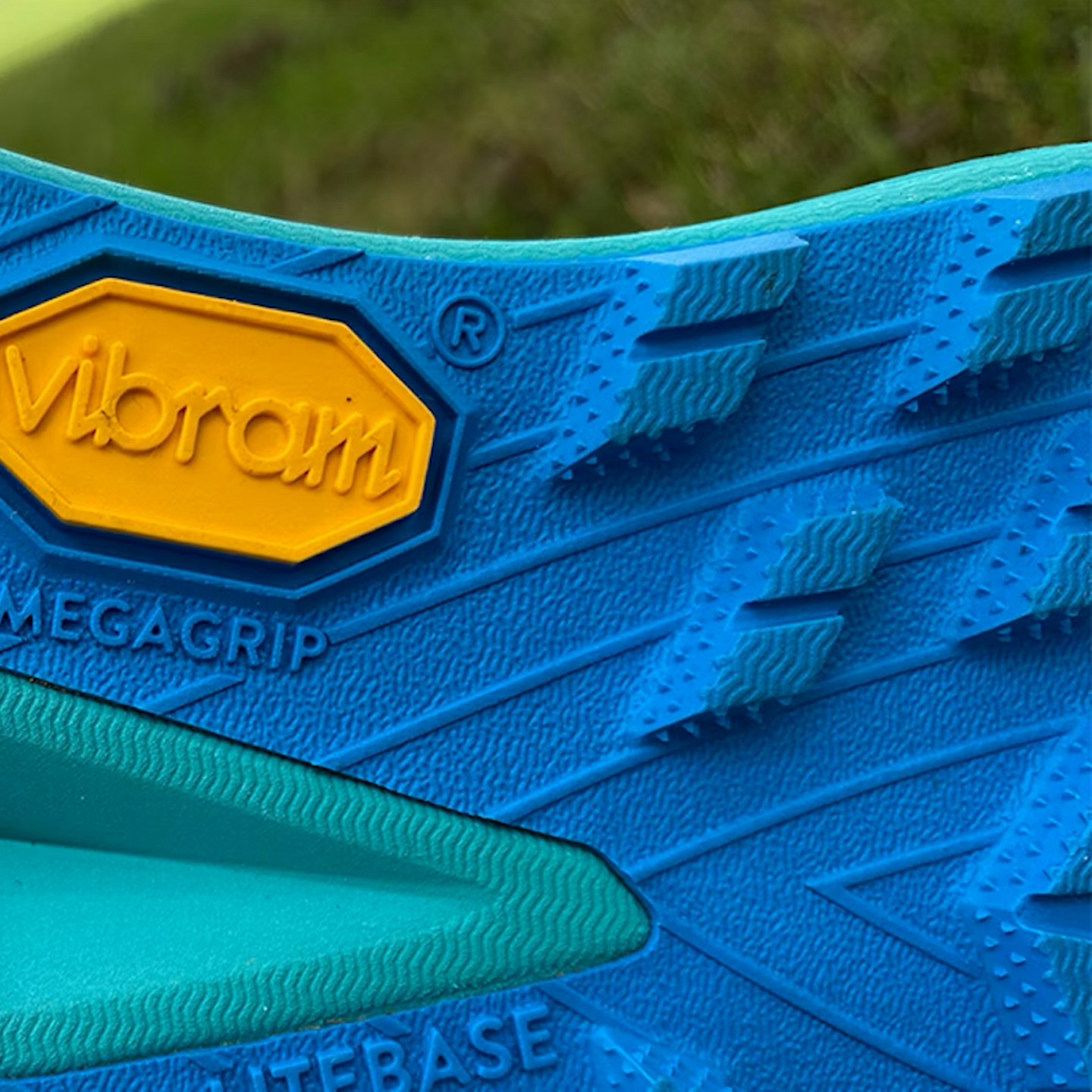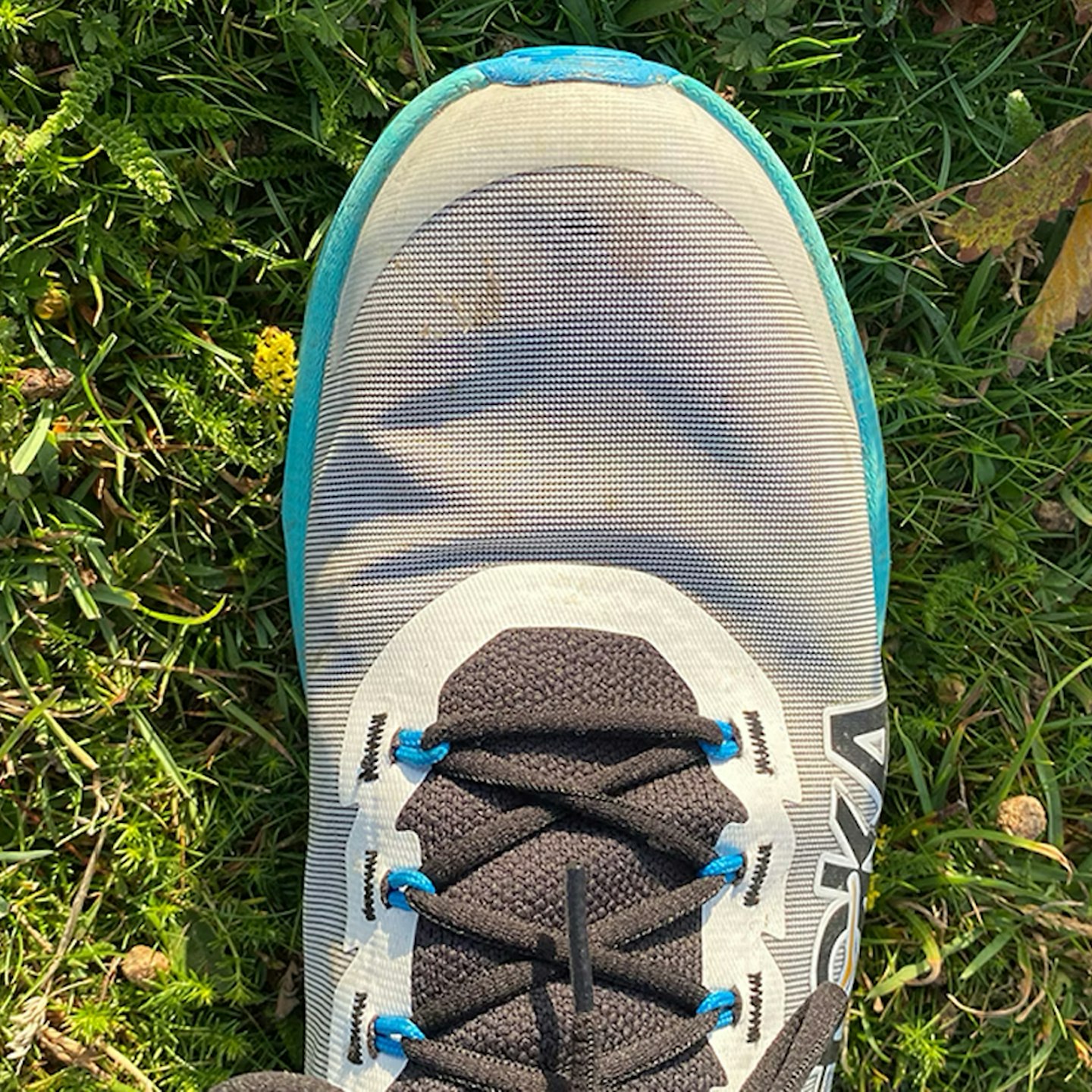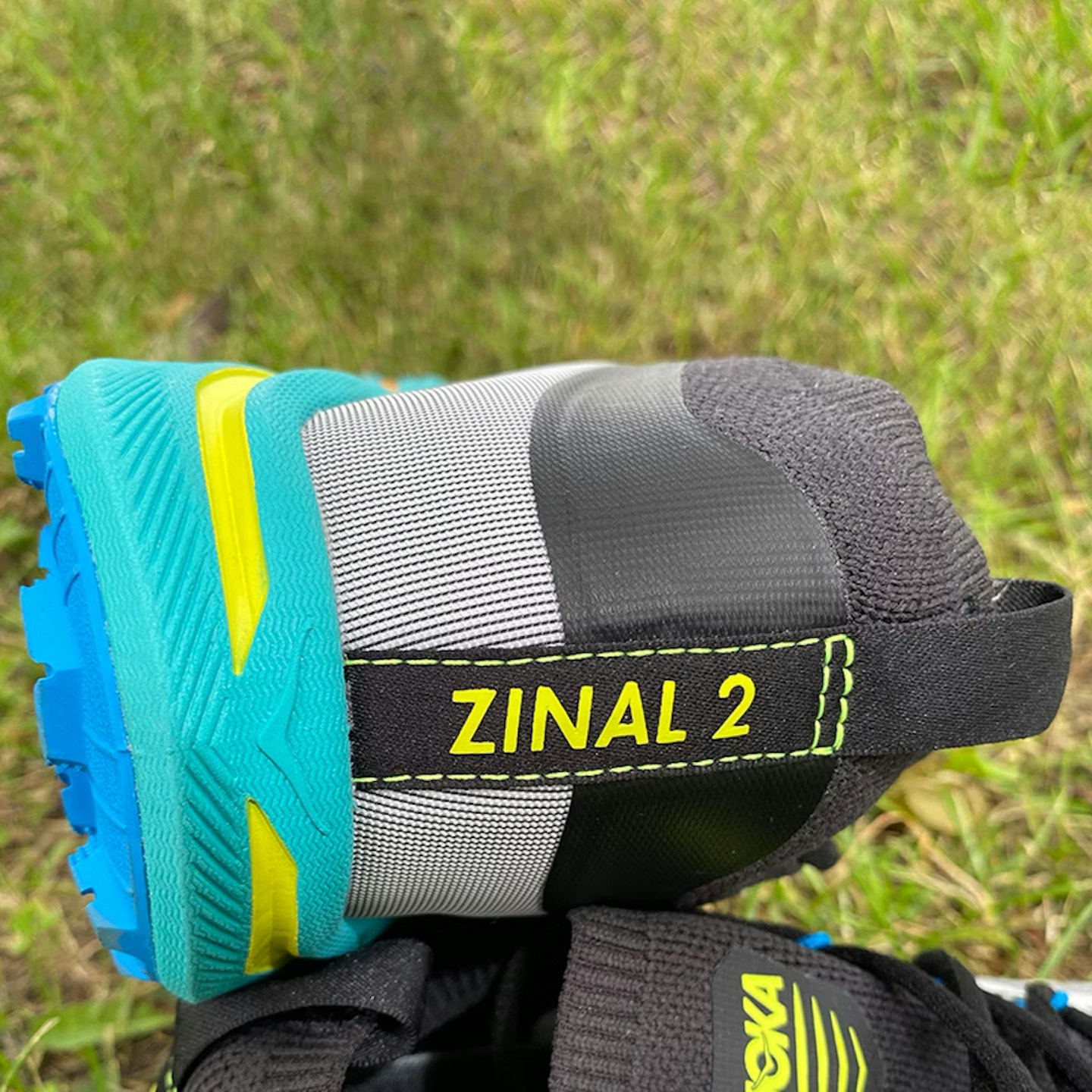 Description
The Hoka Zinal 2 has undergone significant improvements compared to its predecessor. It's notably
Pros
Incredibly lightweight
Aggressive outsole with great traction
Still has decent cushioning
Close fit and firm lacing
Stretch knit collar to keep out debris
Cons
Plasticky upper can affect breathability
Still too cushioned for some trail purists
Sits very low round the ankle
Best for long distances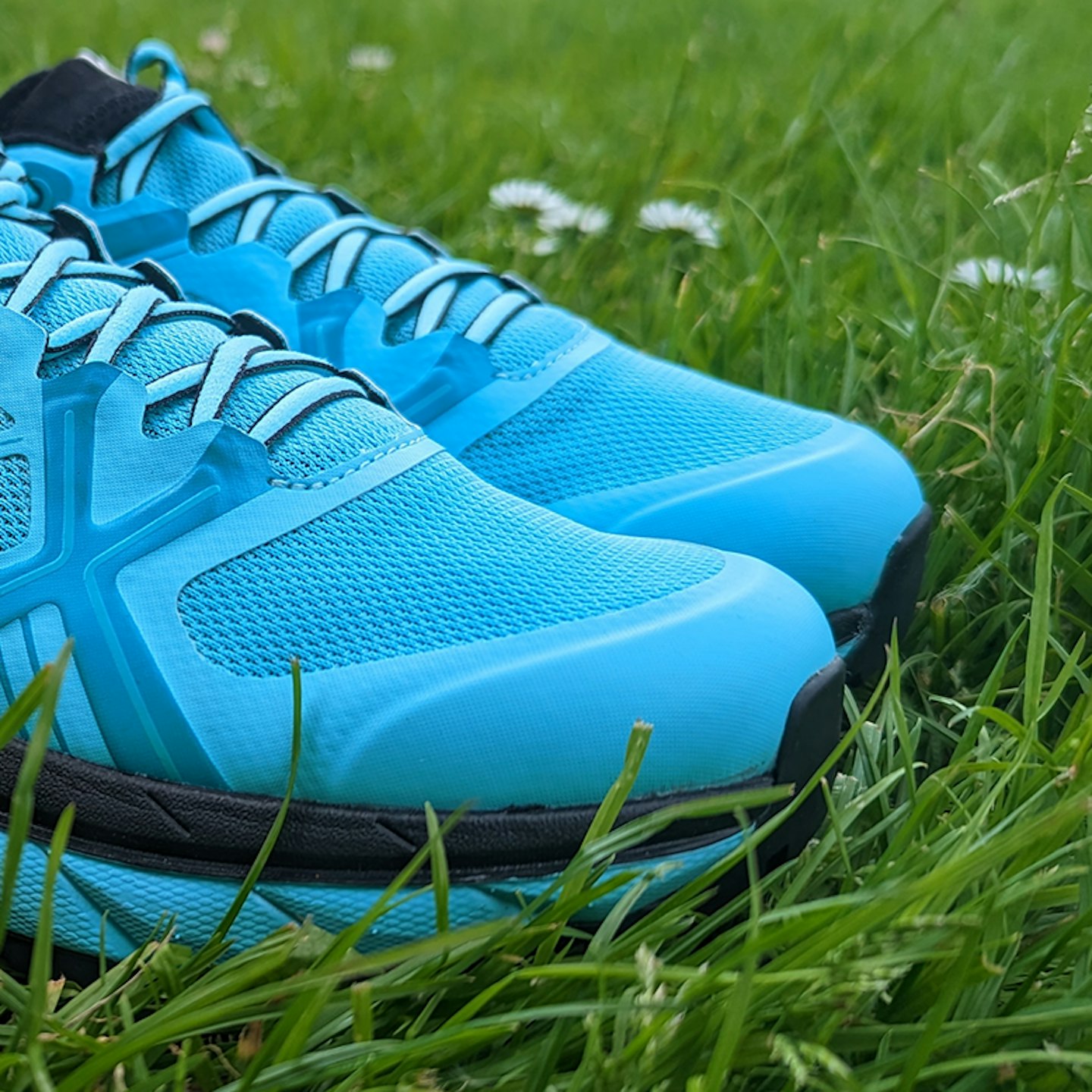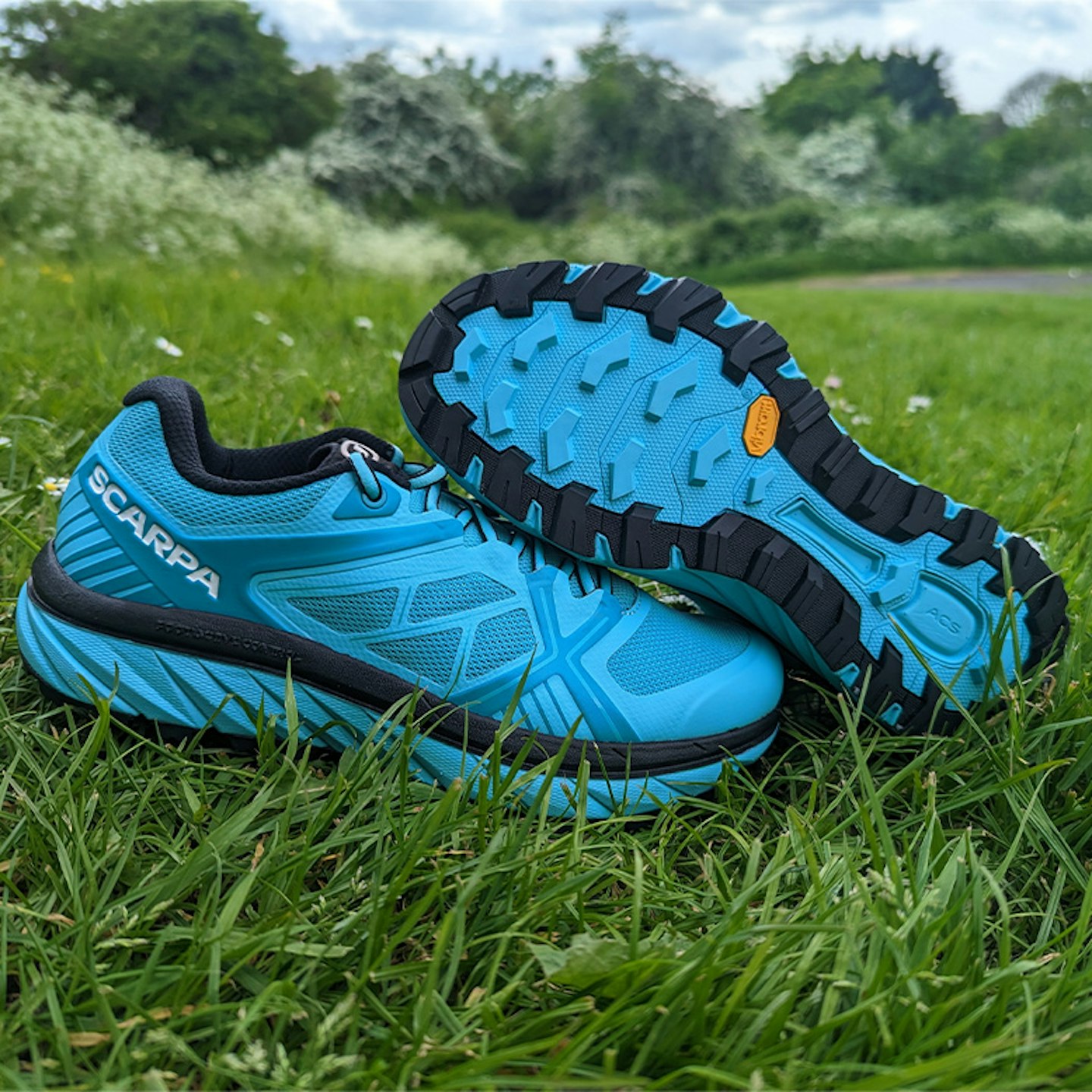 Description
Scarpa offers a diverse range of trail running shoes, but the Spin Infinity excels in providing
Pros
Sturdy and supportive
Enough cushion for longer distances
Breathable and comfortable
Grippy over range of terrain
Cons
Not as agile/propulsive as some
Best for plush cushioning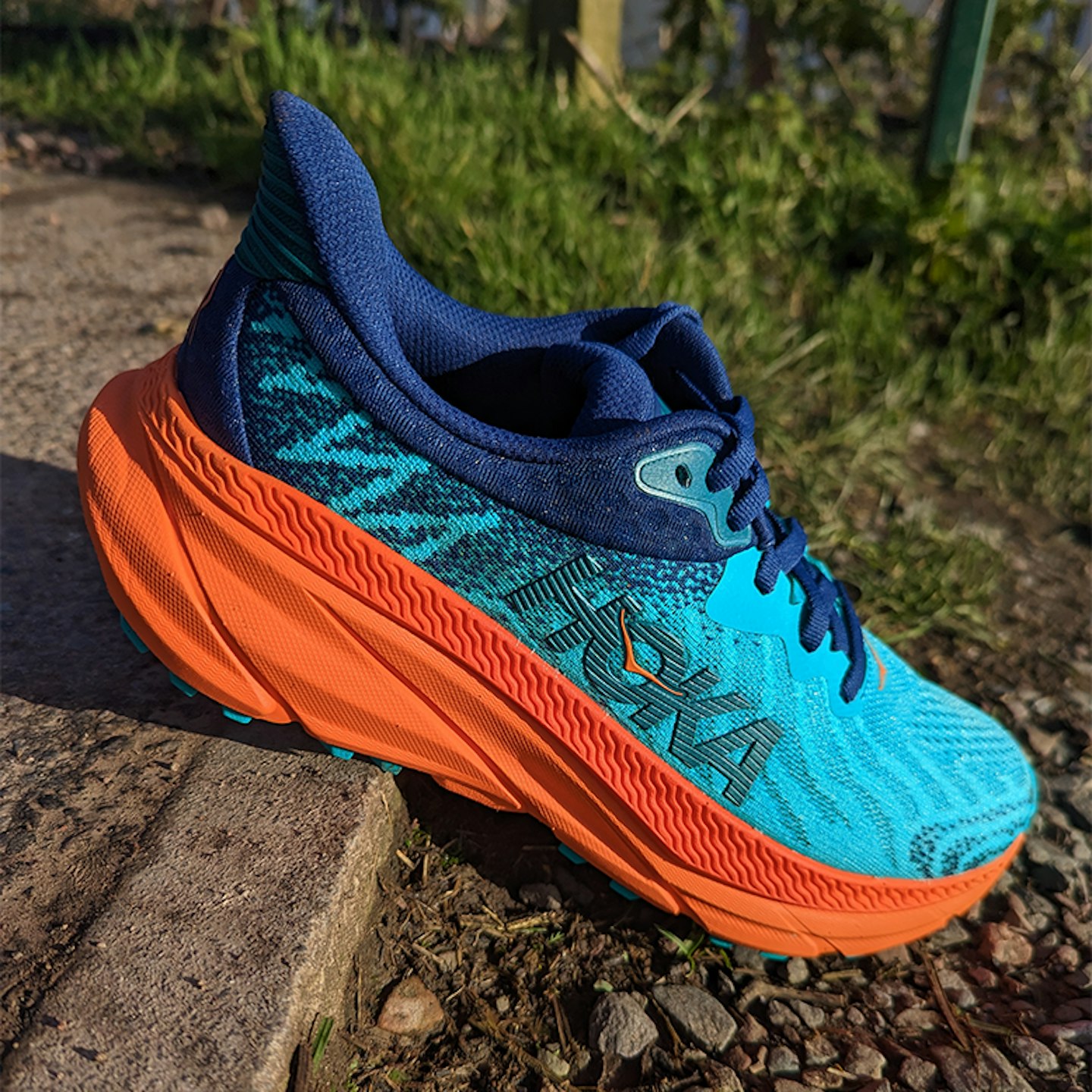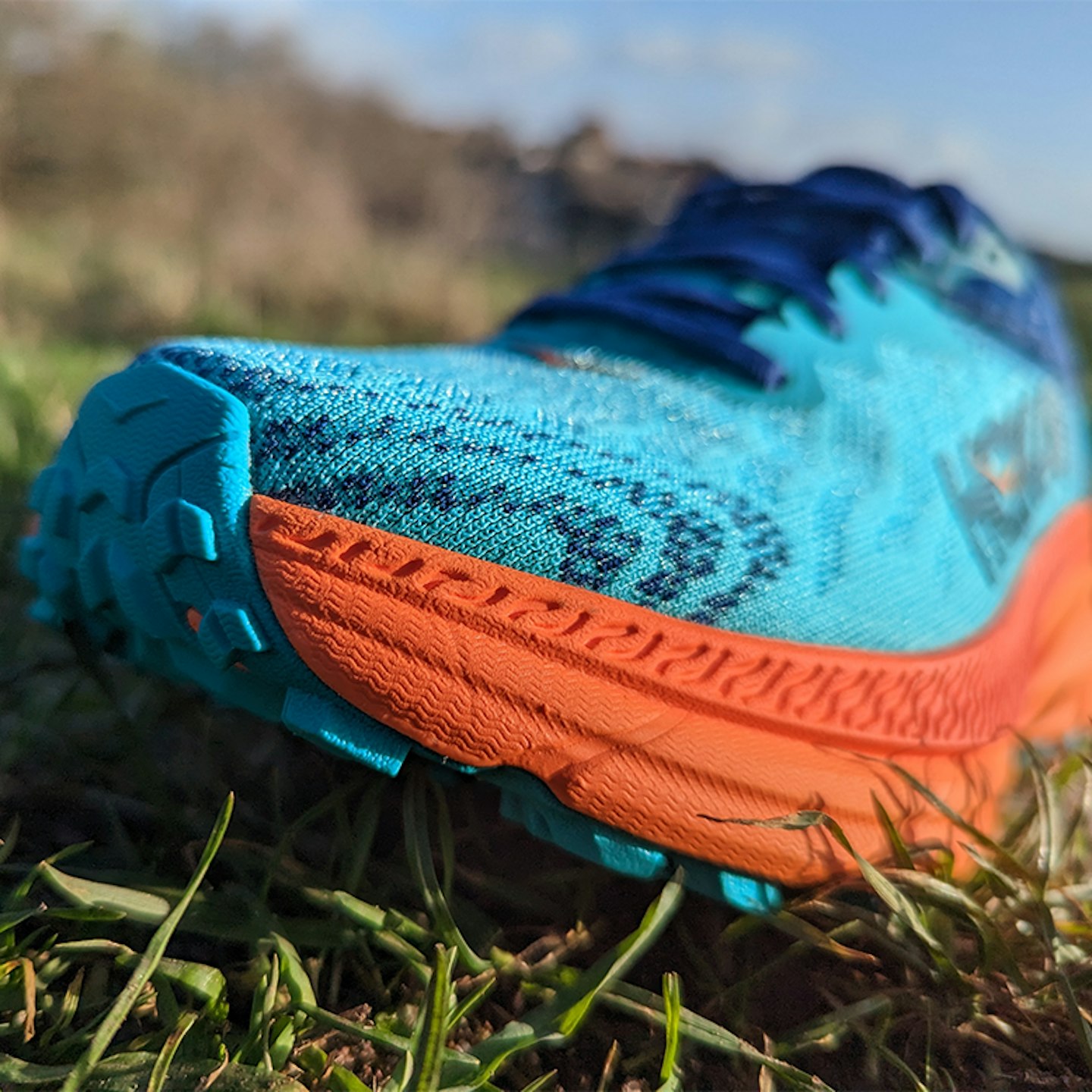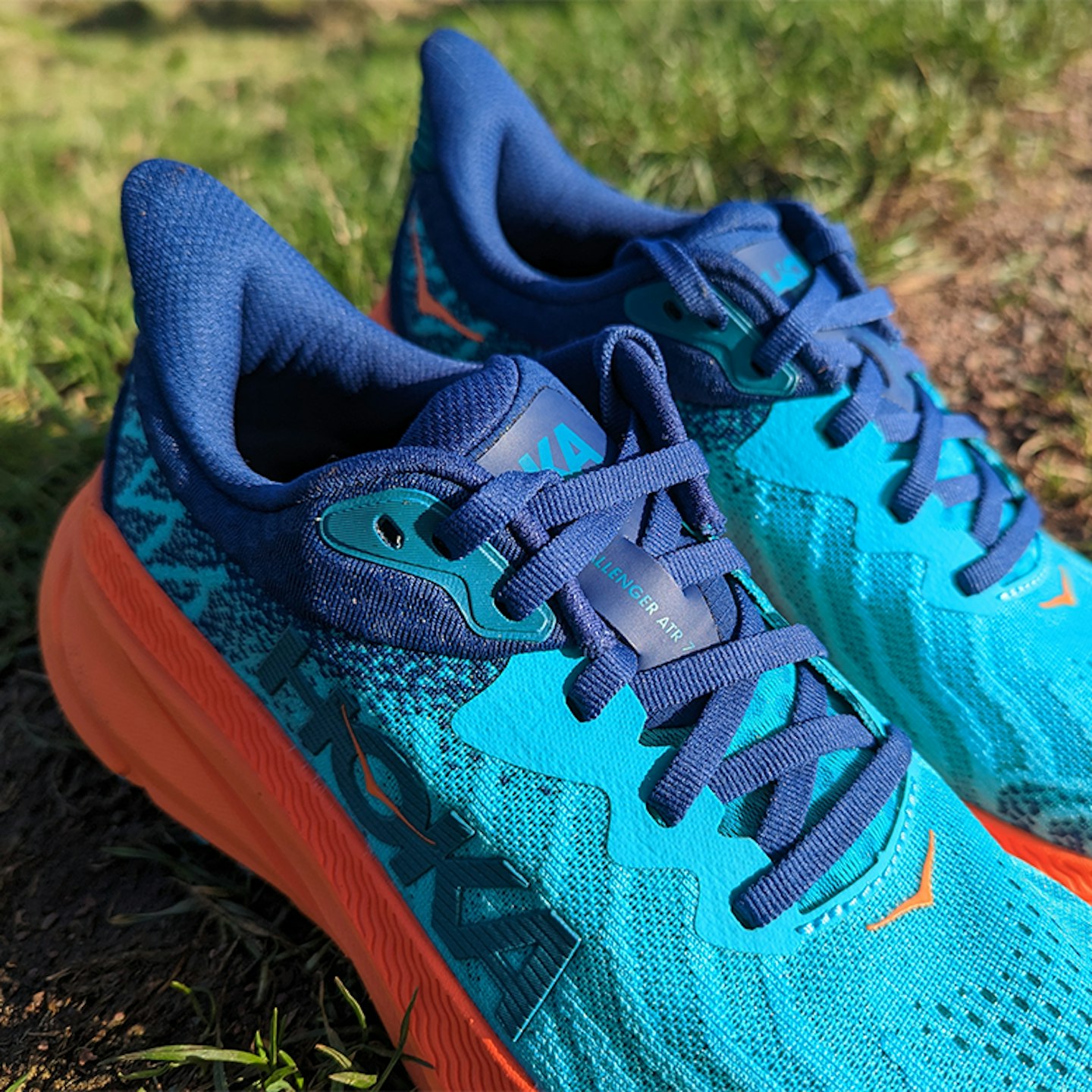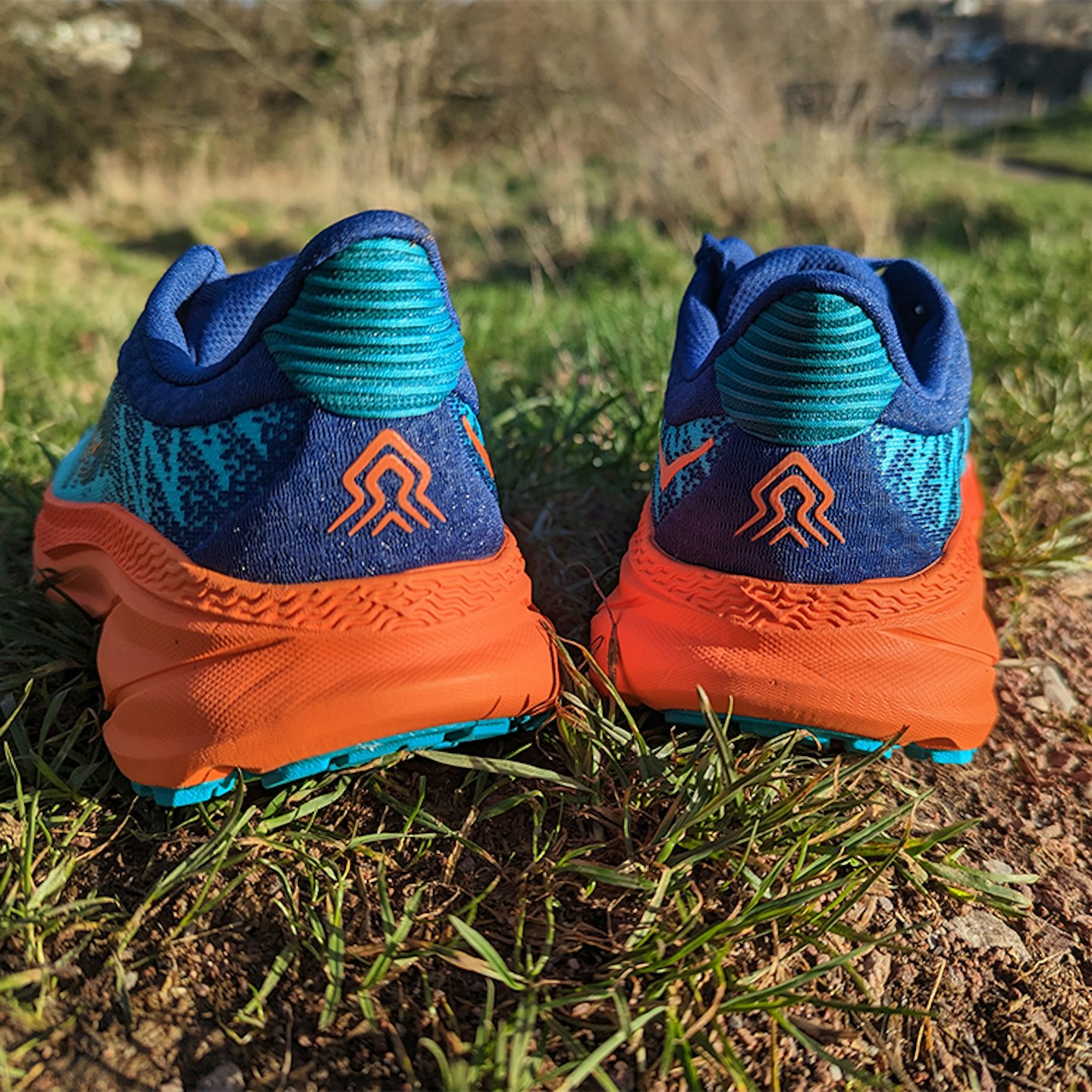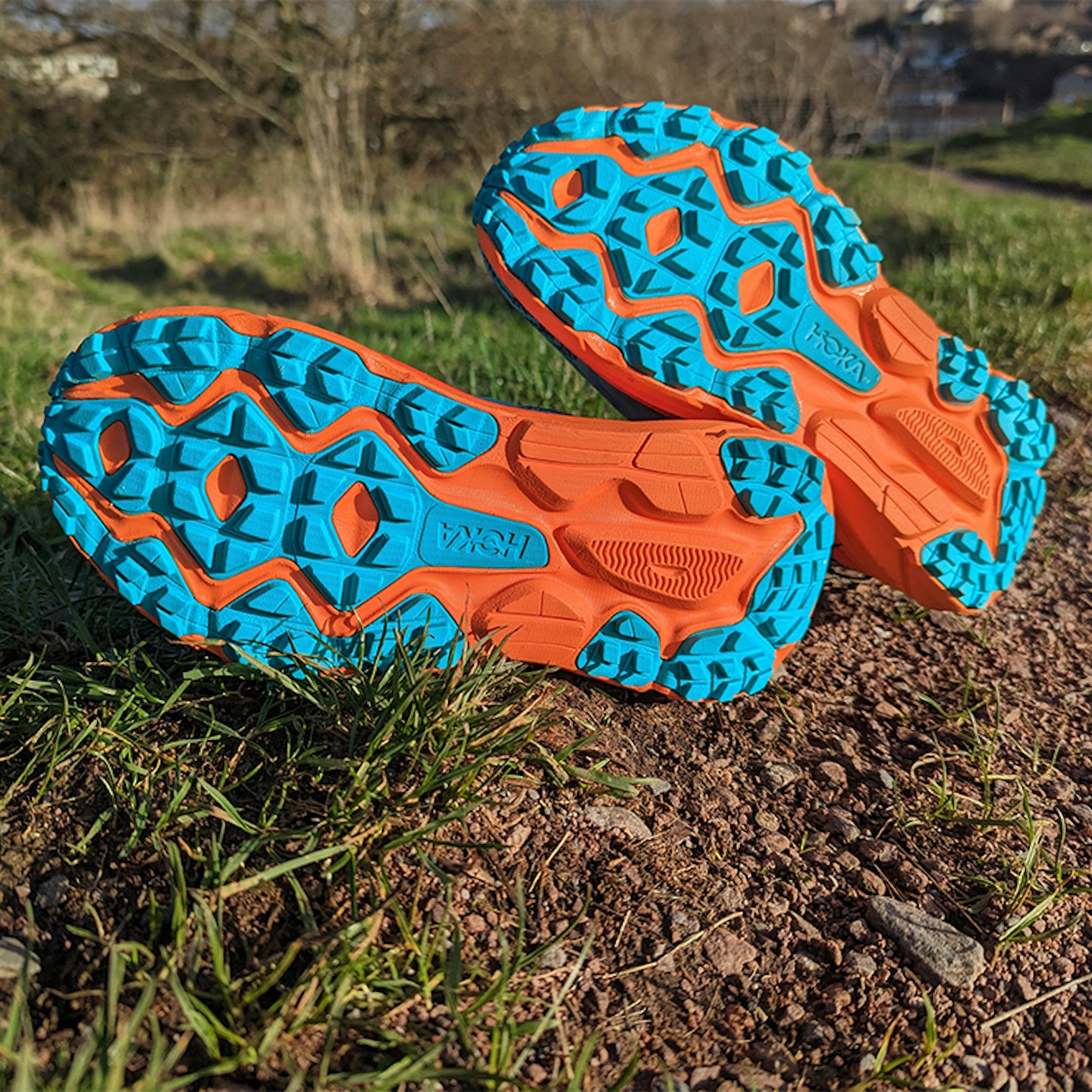 Description
The Hoka Challenger 7 is a boldly designed, plush road to trail running shoe with the typical Hoka
Pros
Cushioned and comfy
Thick midsole for impact absorption
Tack both road and non-technical trail
Cons
Not grippy in thick mud
Heavier than some
Best for road-heavy runs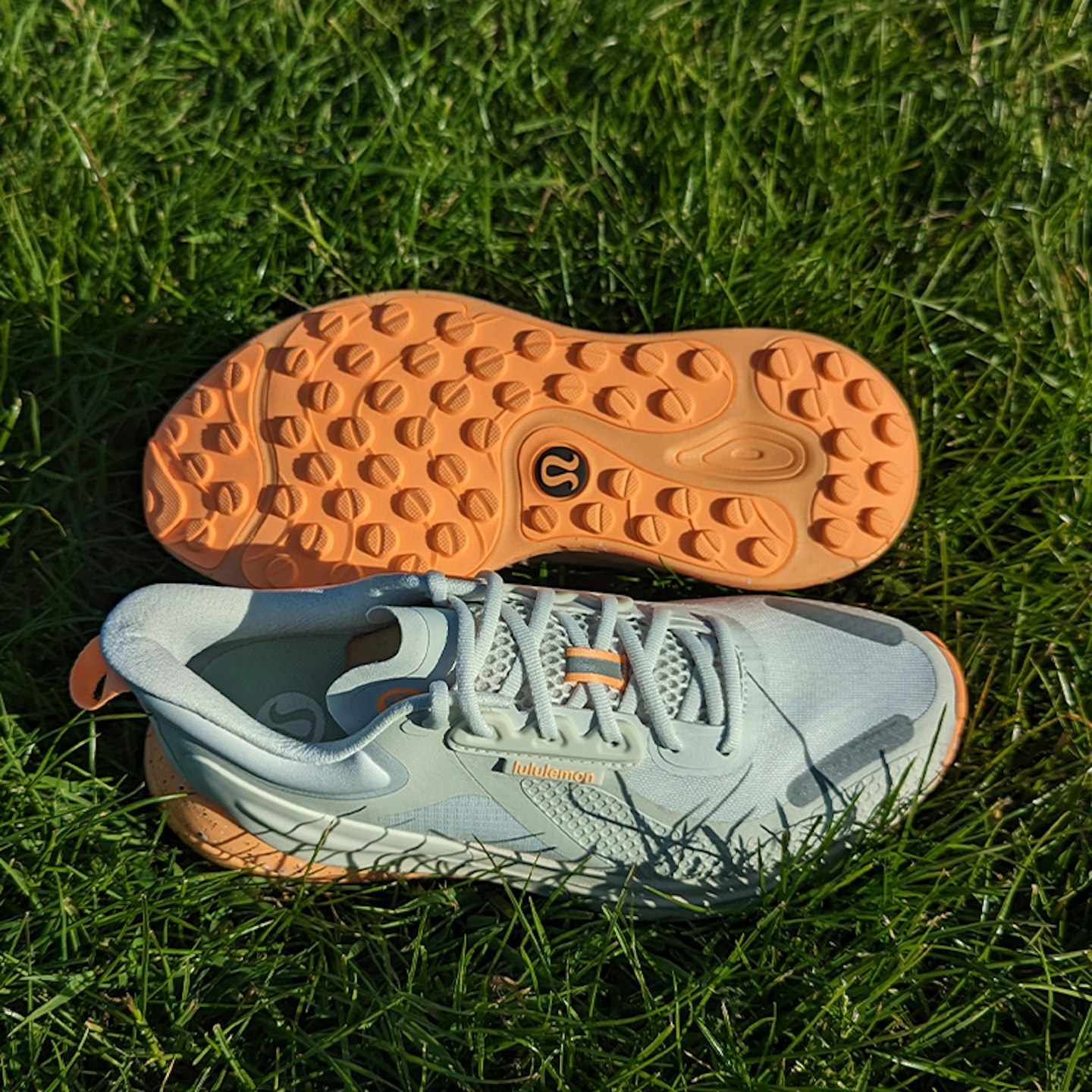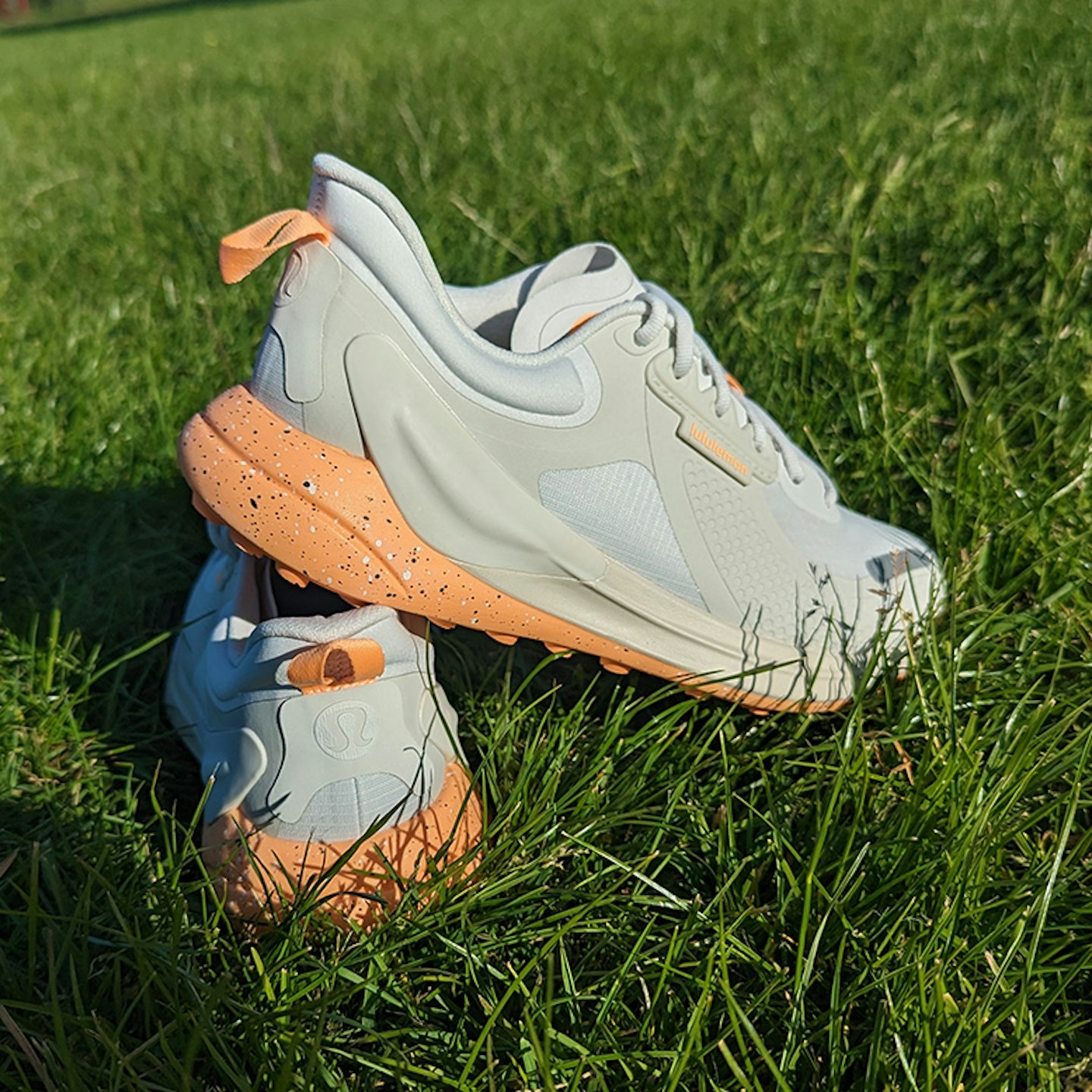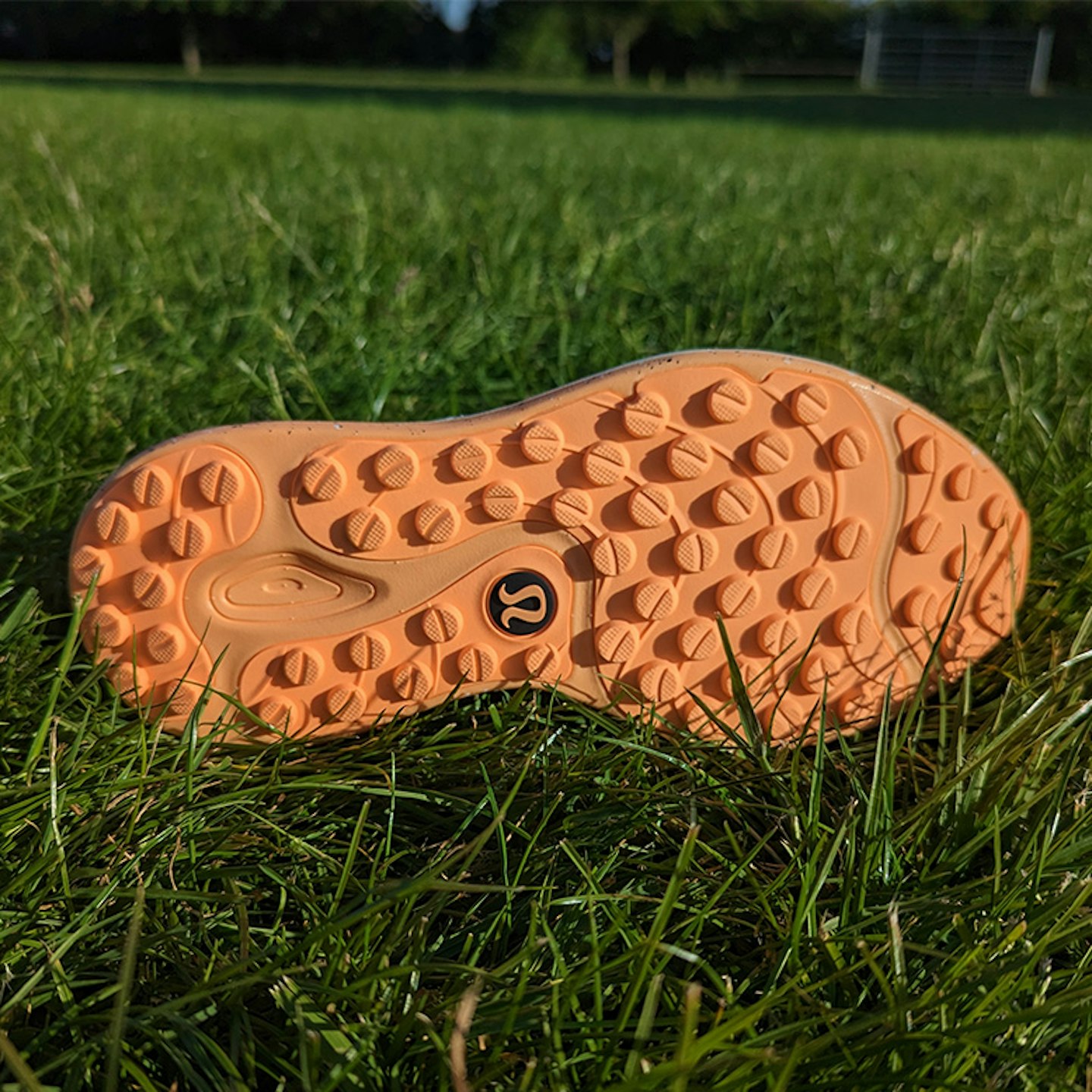 Description
The Blissfeel Trail is lululemon's first-ever pair of trail running shoes, the brand having
Pros
Road to trail entry shoe
Versatile
Good visibility
Mid price-point
Cons
Not super run-ergonomic
Lack propulsion
Could do with more cushioning
Best zero-drop choice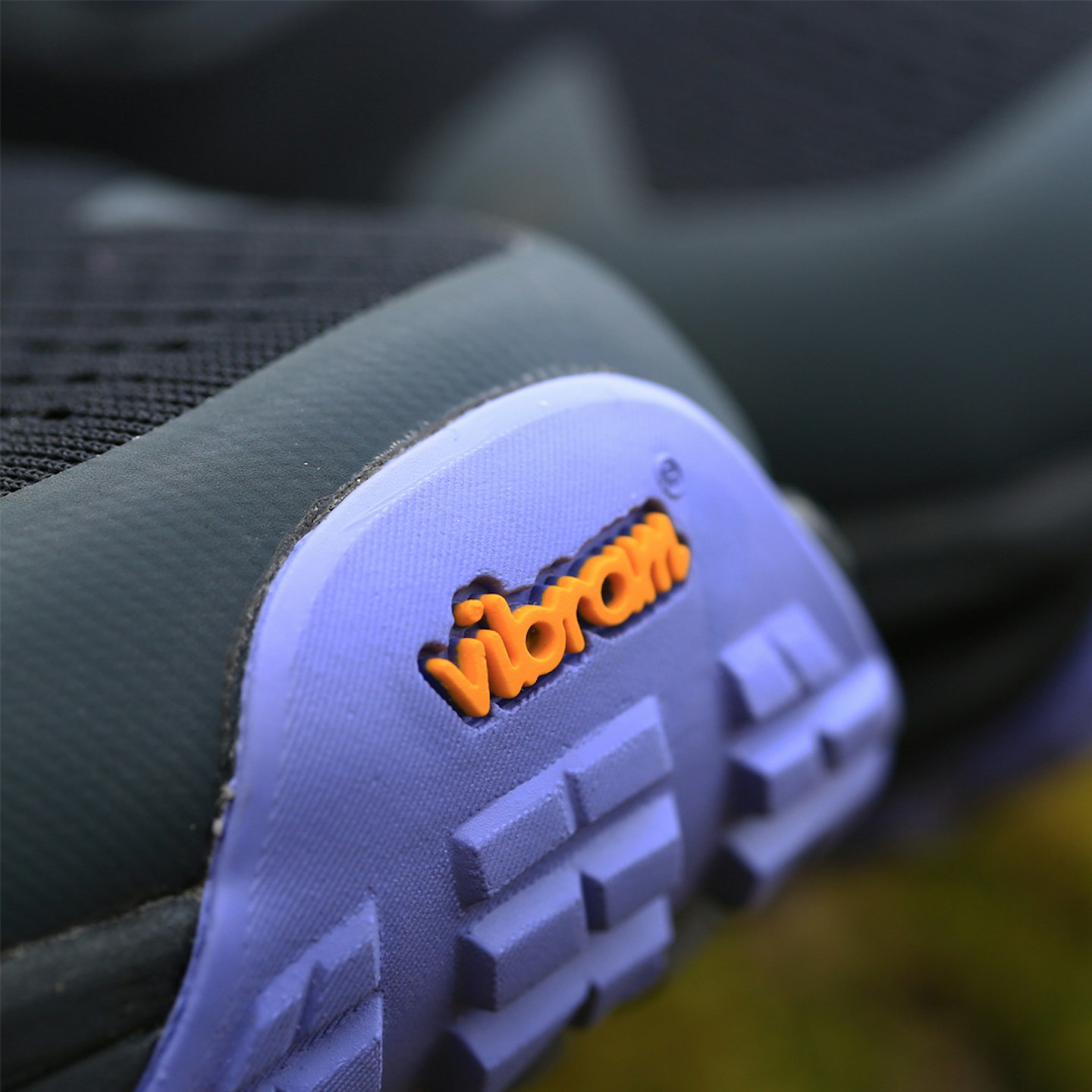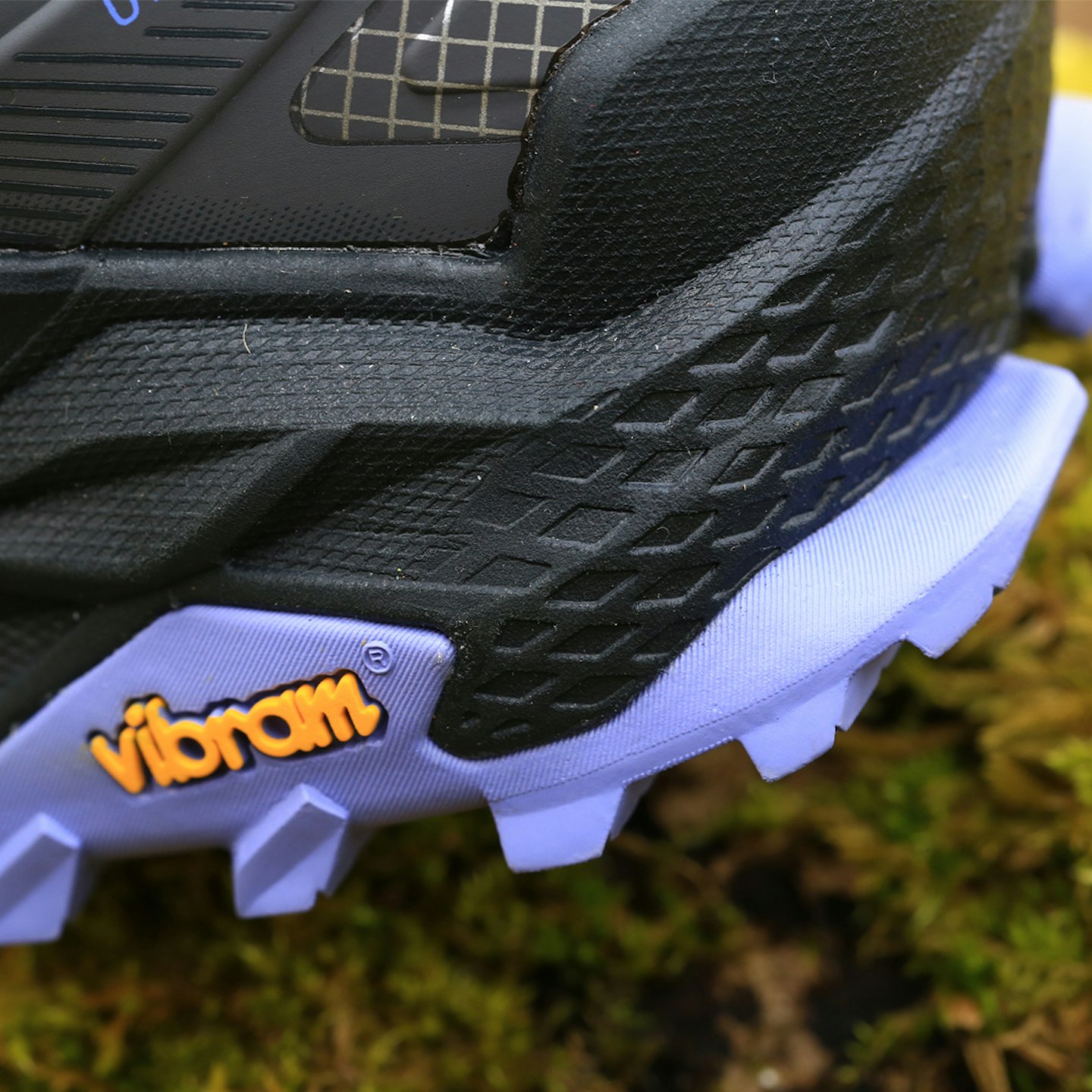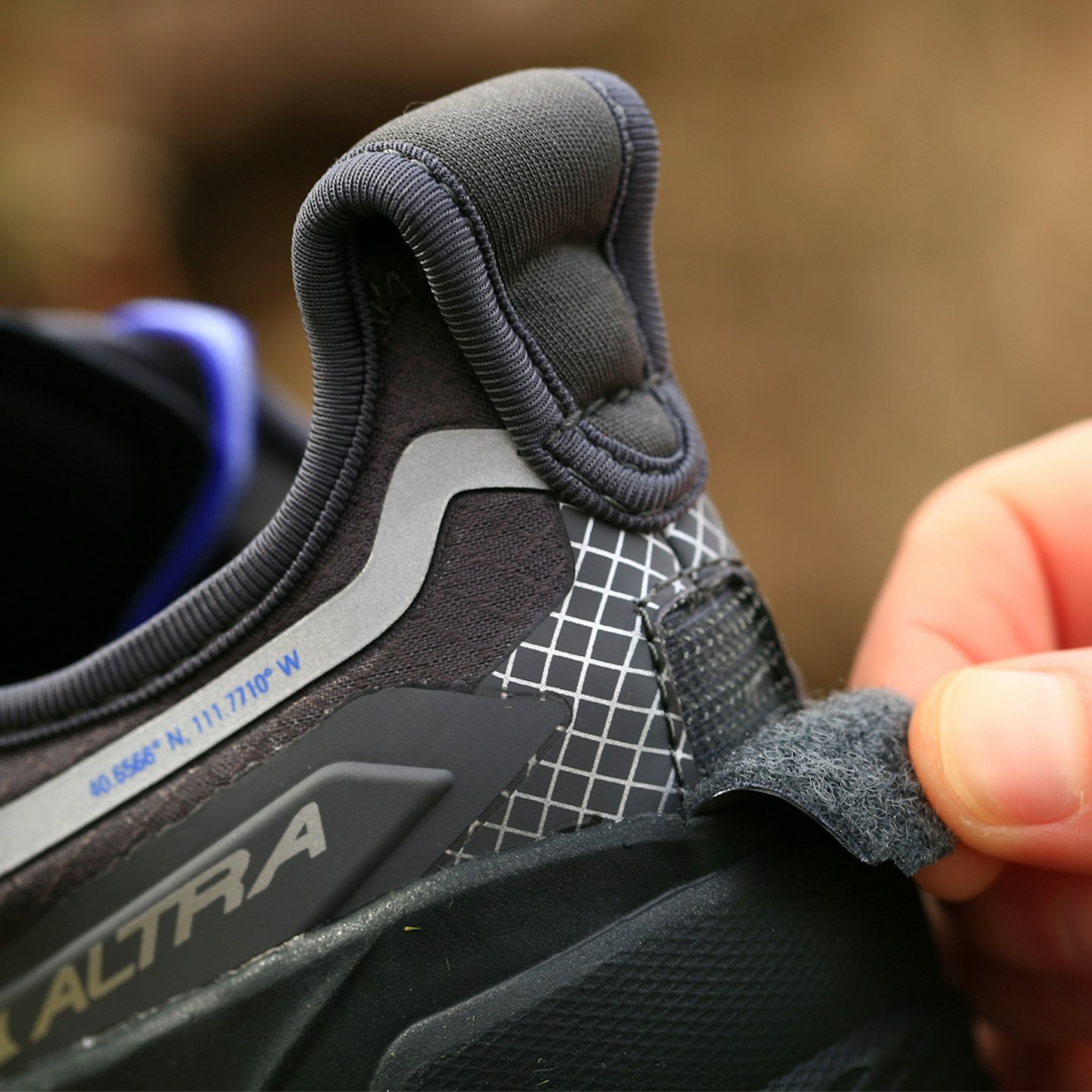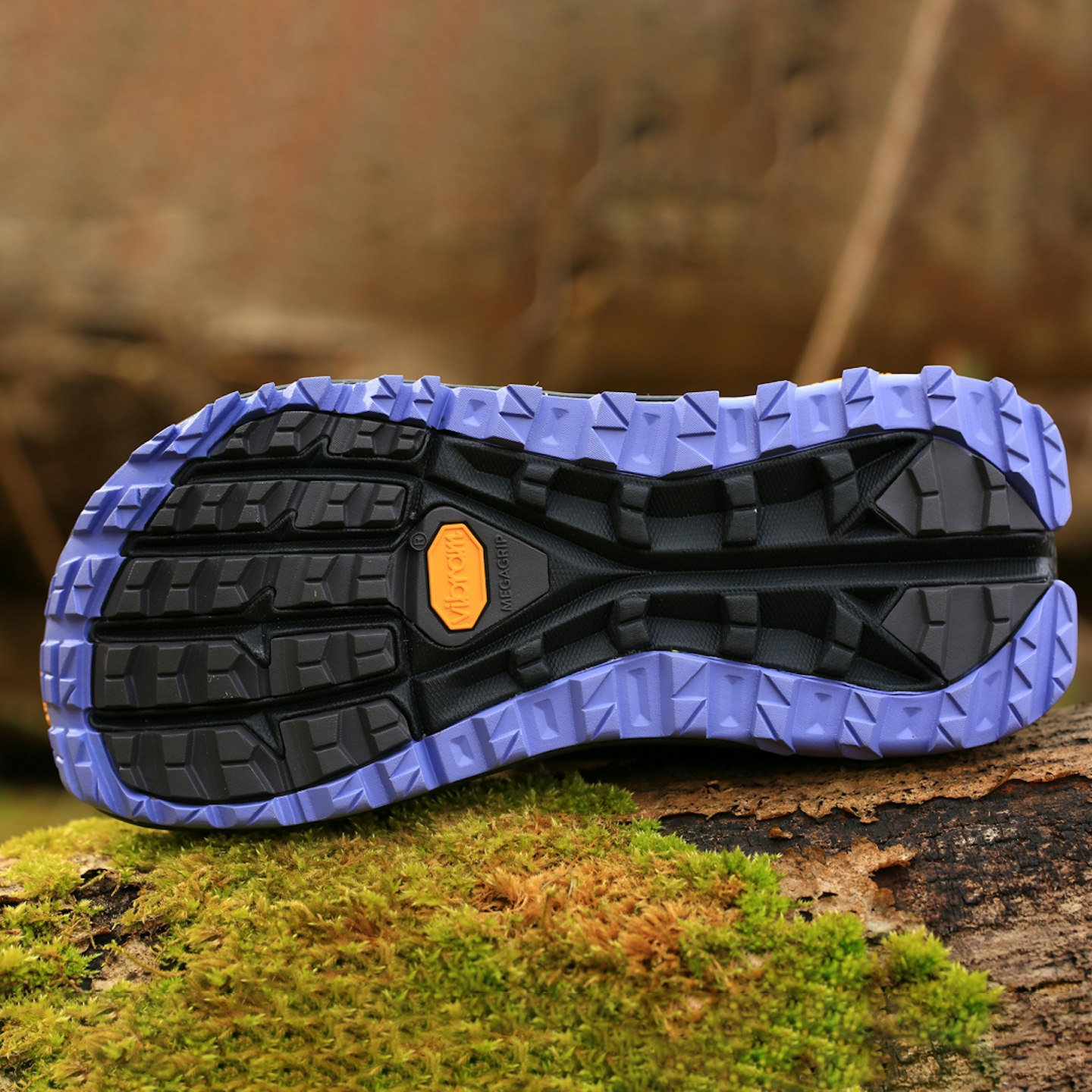 Description
With a stack height of 33mm, the Olympus 5 may be zero drop, but it's certainly not minimalist. 
Pros
Well-placed cushioning
Grippy lugs
Wide toe-box
Well built
Cons
Sizing runs a little small
Tongue digs into ankle
Zero drop won't be for everyone
Best for a precise fit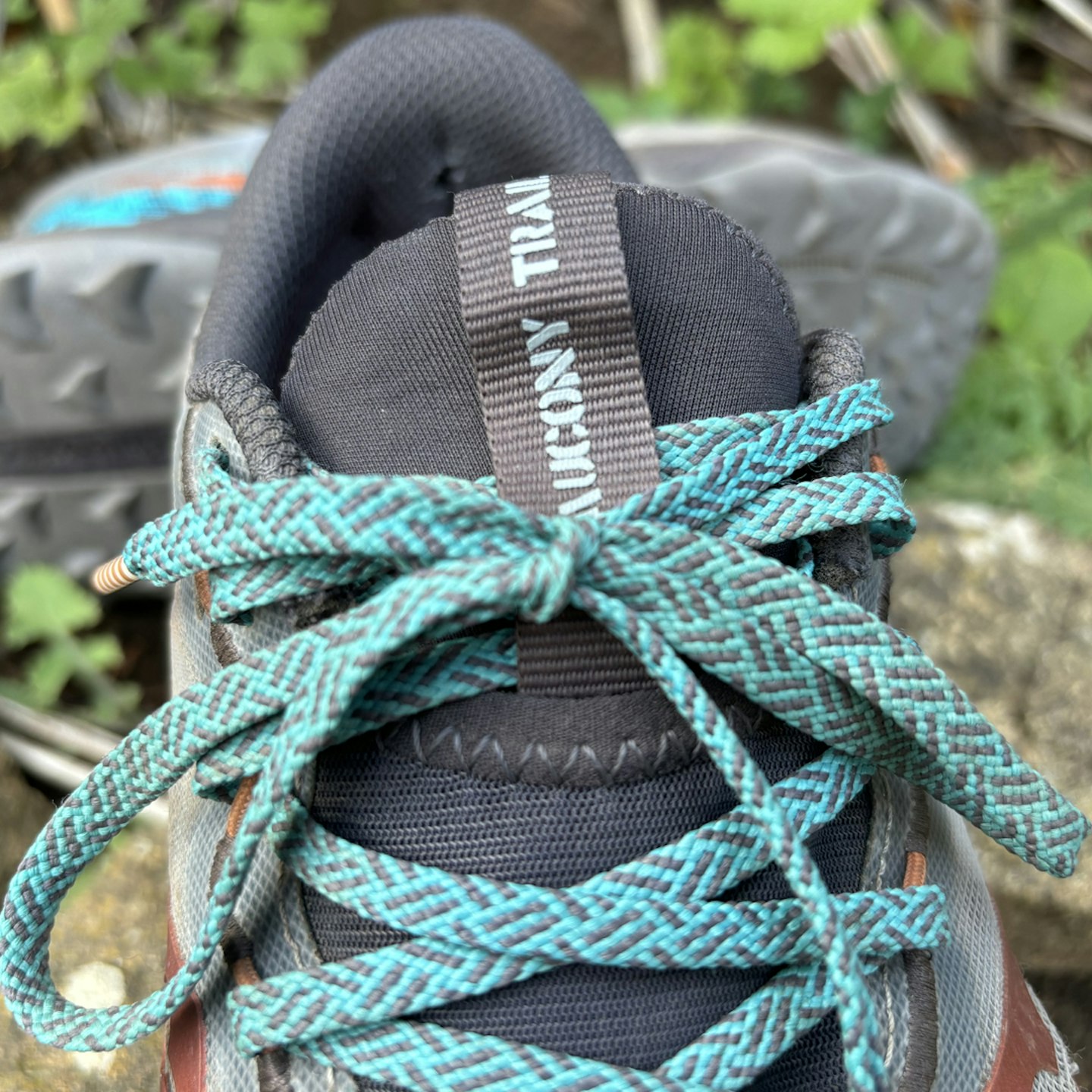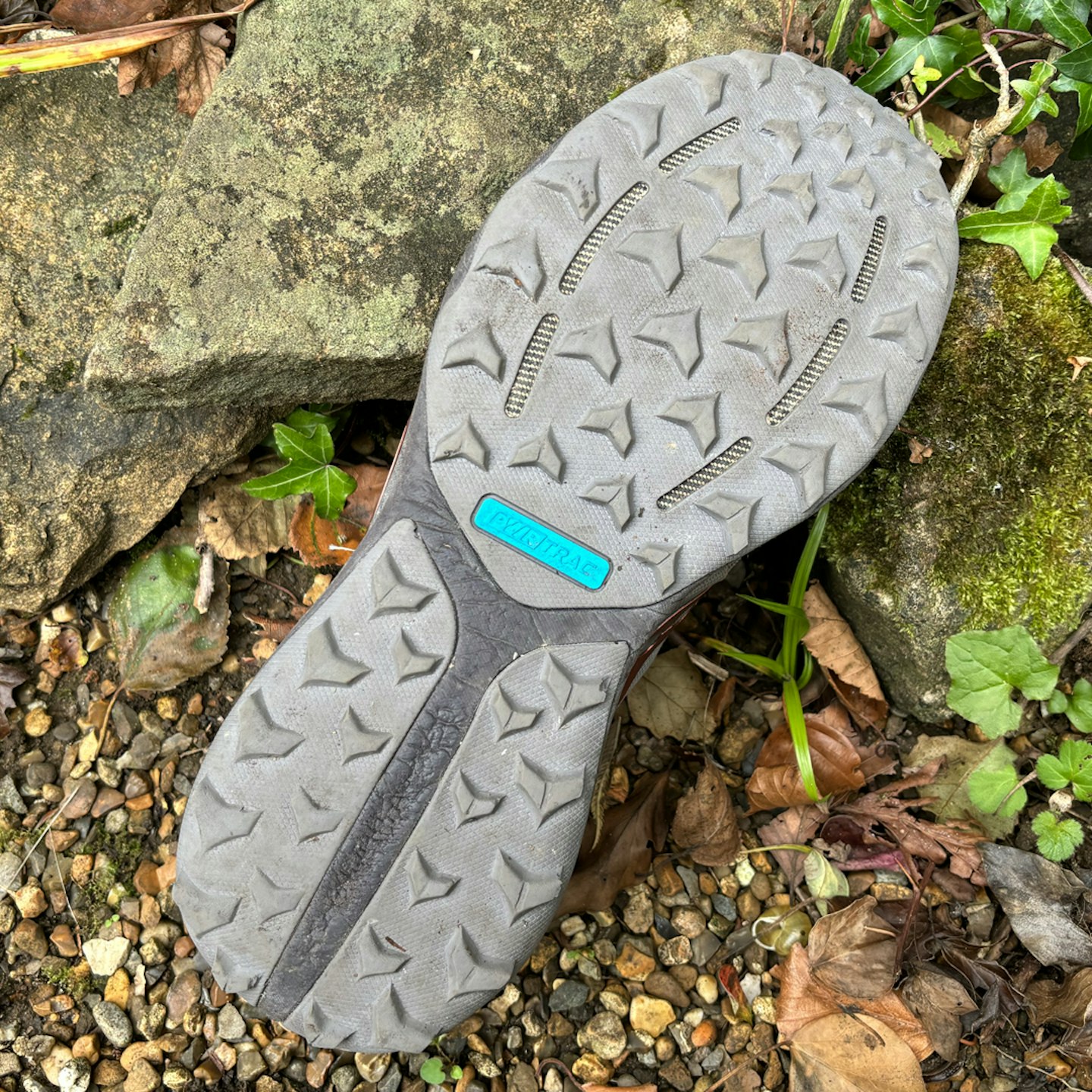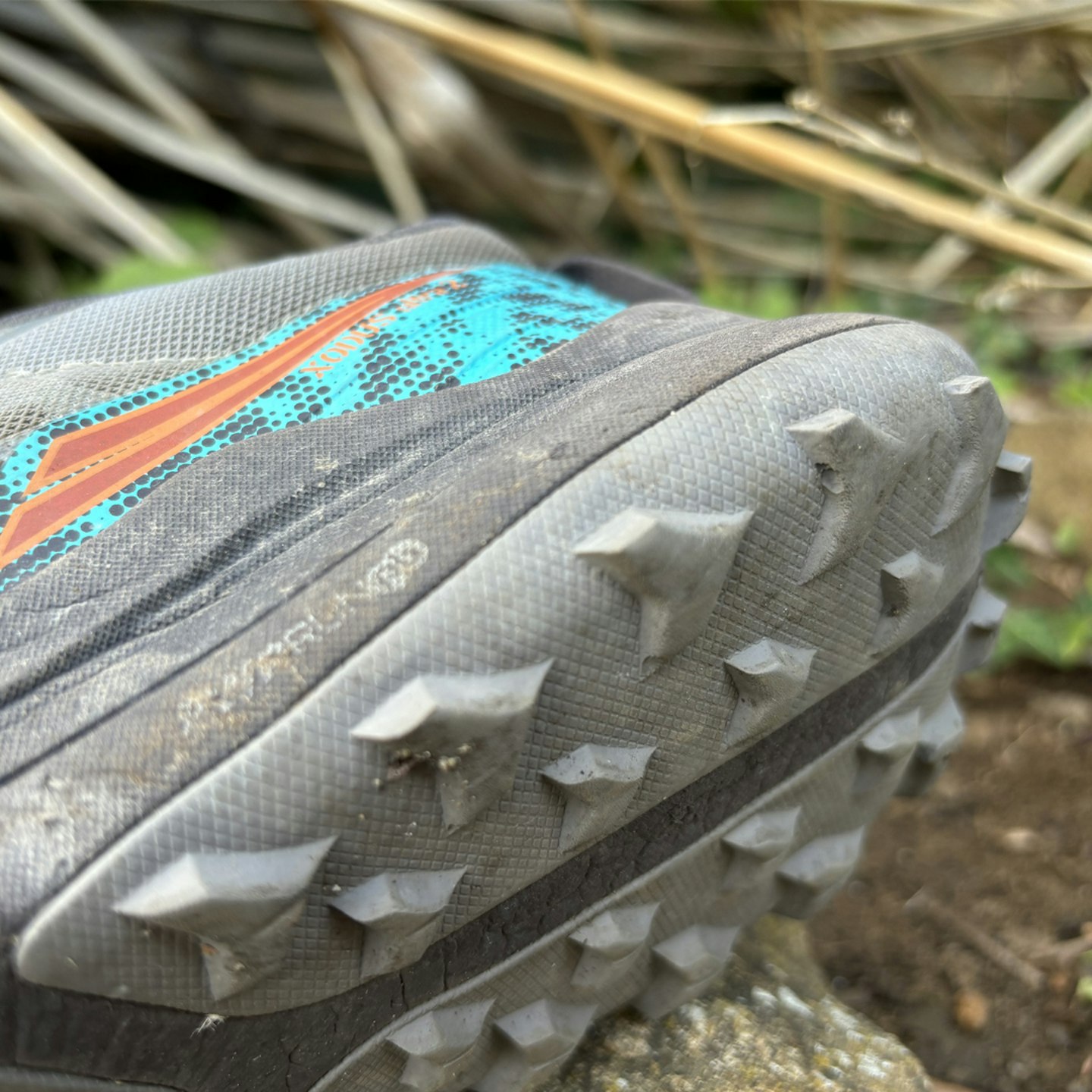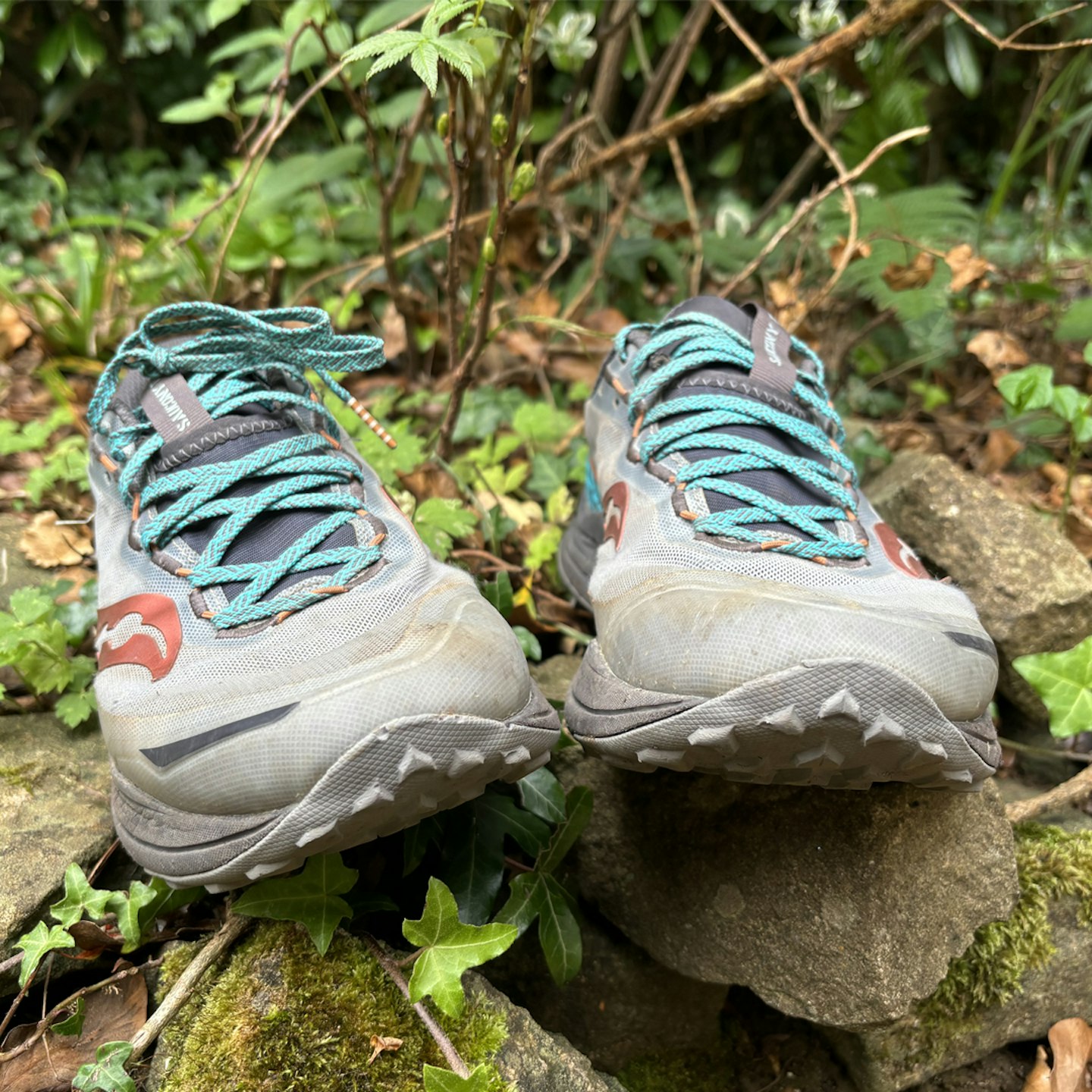 Description
These shoes, with their 6mm heel-to-toe drop, are a natural choice for long-distances across
Pros
Agile design
Protective toe box
Versatile multi-directional lugs
Cons
Not the best for wide feet
Some weak spots in the upper
Best winter shoe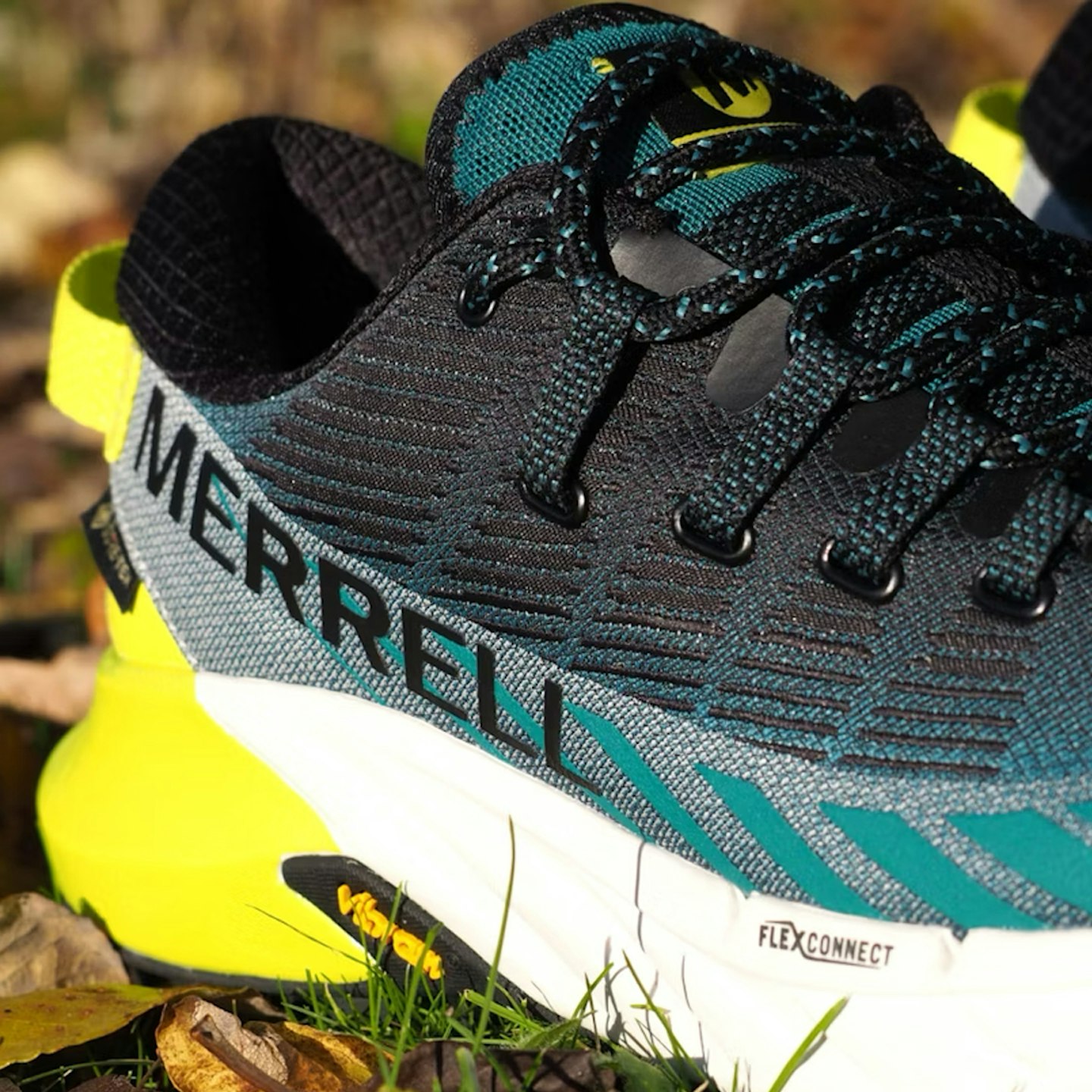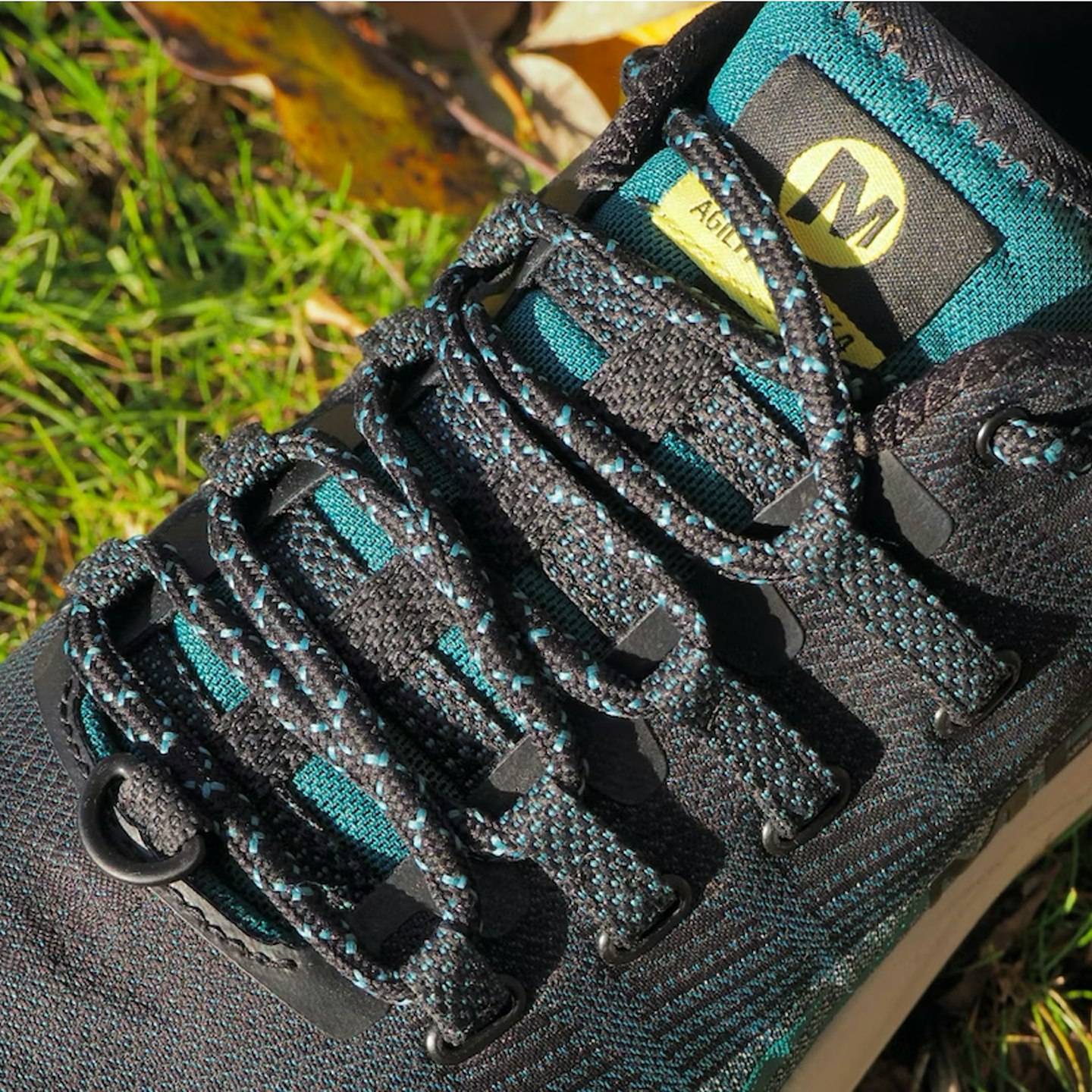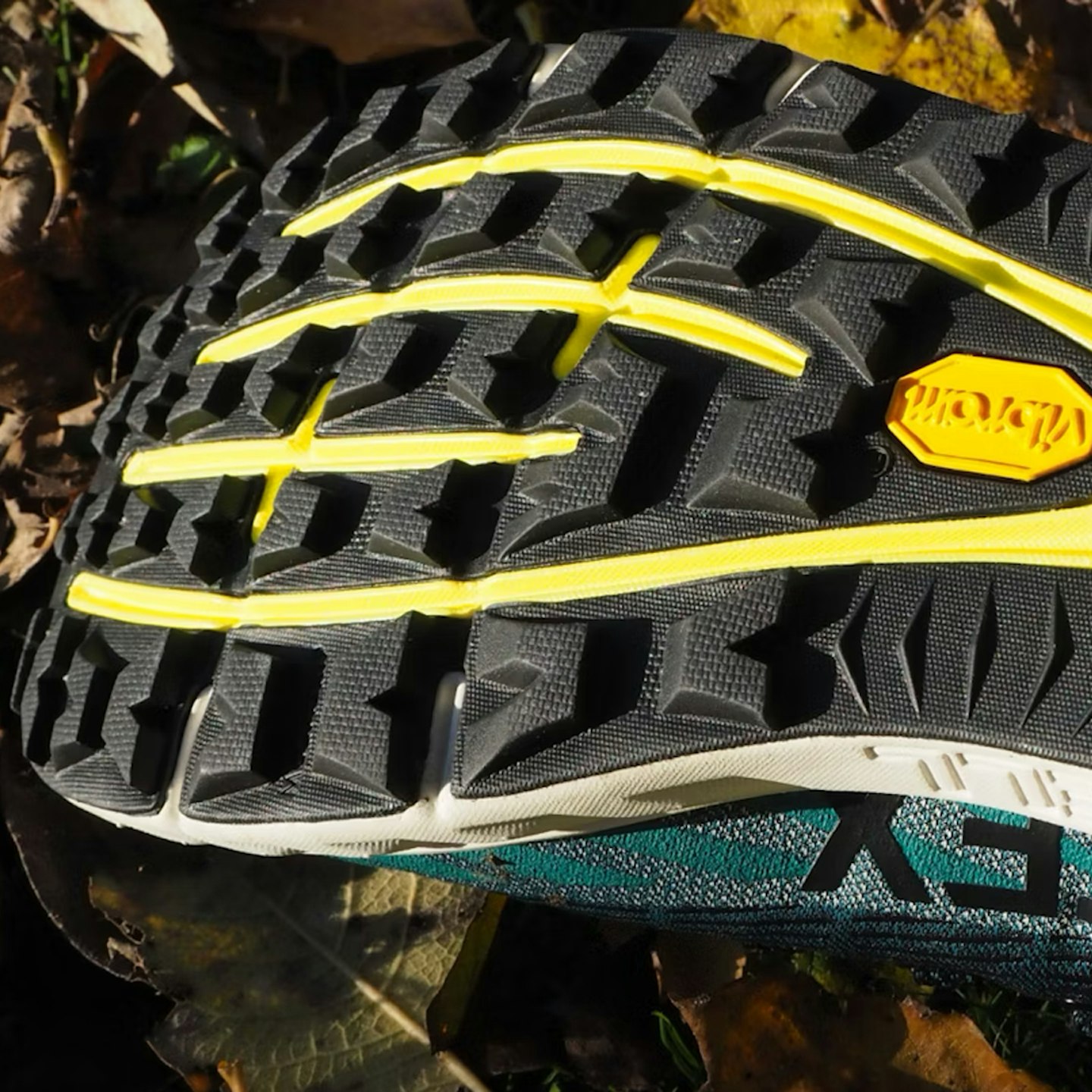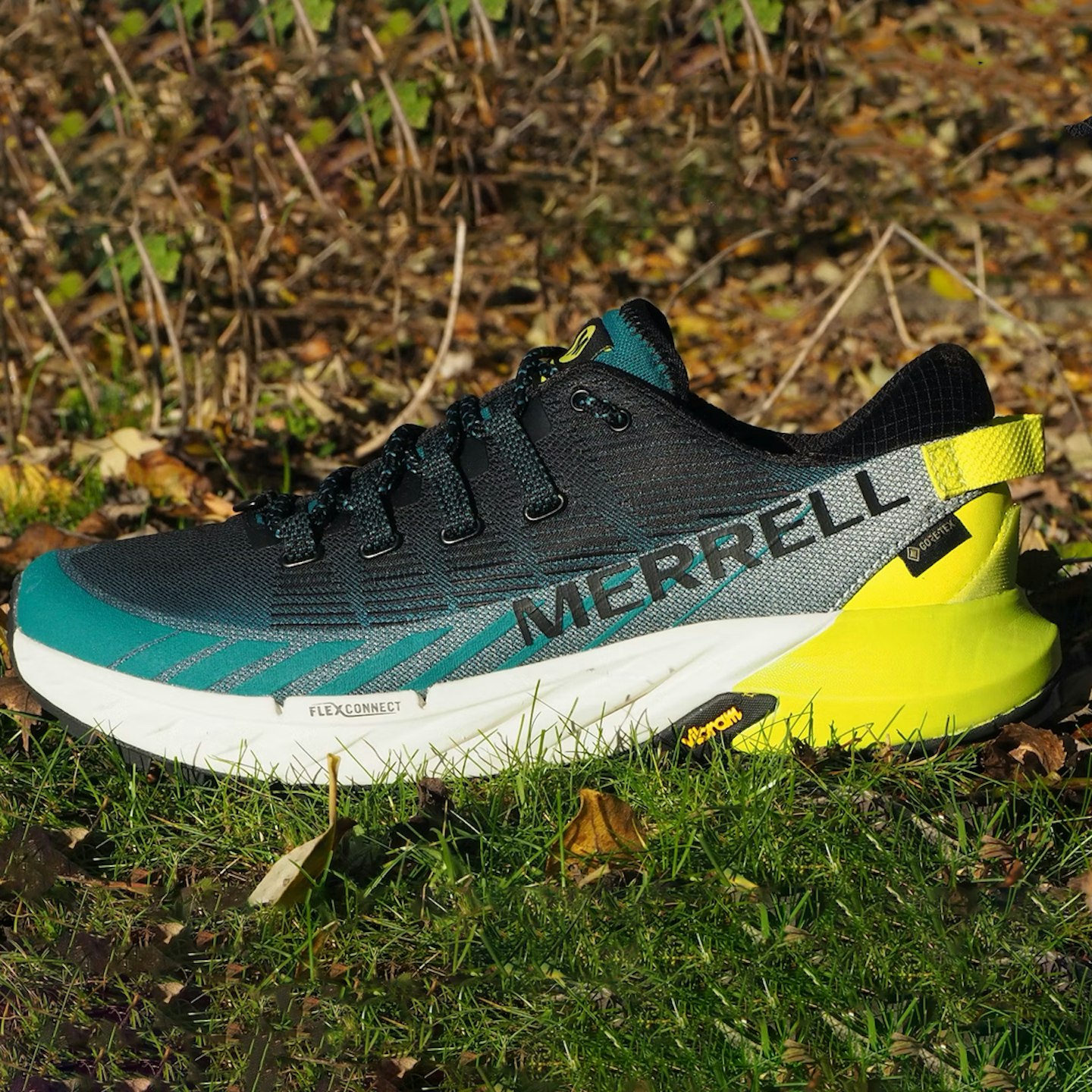 Description
The Agility Peak 4 GTX is quite a versatile running shoe for winter. Its Vibram sole doesn't offer
Pros
Waterproof
Good foot protection
Versatile
Cons
Longer lugs than other choices
What to look for in a road to trail shoe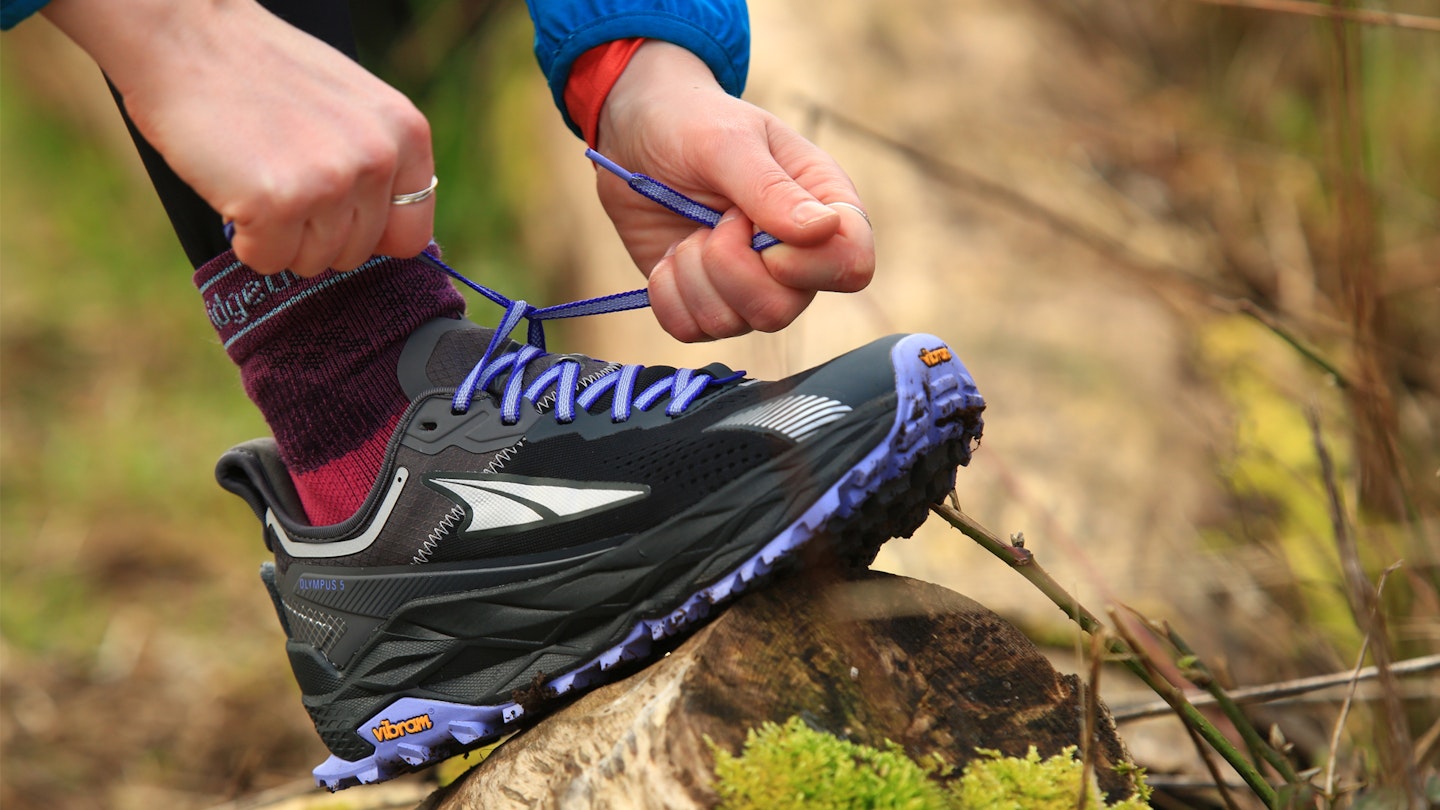 Carbon
For many of us, the road is all about running that bit quicker and there's no argument carbon provides runners with more response harder, more uniform trails. Some will run faster, while some will benefit from the reduction in impact carbon provides. Yes, there's a cost but it's well worth the investment.
Breathability
In the same way you'd look for fabrics that breathe in t-shirts, go for materials that allow air and water vapour to escape from inside the shoe, while also allowing cooler air from outside to enter.
Weight
Of course, there's no definitive weight in a running shoe as more than any other product, it's very much individual. But, as a general rule, summer shoes are lighter and swifter feeling, so you'll be thinking of shoes that weigh less than 300g for that rip roaring 10km PB. If you're thinking long distance though, think about additional cushioning and therefore in some, but not all, additional weight, bringing the shoes into the mid-300s.
Toe box
The rocks will be there summer, or winter so look for protection in that department year round.
Drop
There's almost a generational gap here. Older shoe models work off an 8mm-12mm drop for a higher, more cushioned ride while many of today's shoes come in at around 4mm-6mm for a closer to the ground, faster feel. As with any shoe advice, it's always about what feels good personally. In theory, it's worth progression to lower drop shoes as they do feel quicker (half the job), but it can be at a cost for your calf muscles. There are lower drops as well with 0mm replicating barefoot. The jury is out at the moment as to what is best!
Midsole
EVA, PU, TPU or Pebax are the foams of choice for most brands. All offer softness and flexibility to different degrees.
Fit
There's the traditional lacing system of course, but the Salomon system and the Boa fit in a variety of brands including La Sportiva and Adidas do offer superb stability on rough, steep terrain. Consider the surfaces you'll be running. Tough descents and contouring lend themselves to this new fit system.
Lug length
Summer shoes will offer less in the grip department, so lugs around 3mm at the most, while winter shoes go all the way up to 6mm and even beyond on occasion. Rubber, of course, wears quicker so longer lug length shoes need to stay strictly off-road!
Do I need road to trail running shoes?
If you're thinking of exploring beyond pavements and paths, then learning all about trail running shoes is an important step, for your own safety as much as comfort. A sleek pair of road running shoes is are a couple of knee-scrap time bombs if you start to take them into wet and wild woodlands or uneven rocky terrain.
You need running shoes with extra protection to ward off errant rocks and roots, and lugs along the outsole (grippy spikes on the bottom) to latch onto the ground and help propel you forwards as you enjoy the trail.
But, of course, mostly everyone will need to contend with both road and trail on their everyday run routes, so investing in a road to trail shoe can make your runs much more enjoyable and smooth. They strike the perfect balance between cushioning, midsole impact absorption, and grip, to deliver a shoe that can cope with extended sections of road running as well as some mildly muddy and gentle trails.
How trail running shoes should fit
The size you choose for your next pair of trail running shoes really depends on what distance you're planning to run. We're not suggesting you go crazy and order several sizes up from your usual digits, but it's worth bearing in mind that as you run, four-times your bodyweight goes through your feet upon impact with the ground. That's basically like repeatedly hitting the soles of your feet with a frying pan for the duration of your run.
Obviously, this is going to have an impact on your feet - they will swell. So to ensure you remain comfortable and rub-free, it's worth sizing up 0.5-1 sizes on what you're normally used to wearing, especially if you're planning on running long distances.
Other than that, make sure if your feet are particularly wide you get a wide-fit shoe or look at brands like Altra whose shoes are designed with extra room in the toe-box. Equally, if your feet are extra narrow, you'll need slimmer shoes like some Salomon ones, in order to still be able to achieve that locked-in, blister-free fit.
Caring for your road to trail running shoes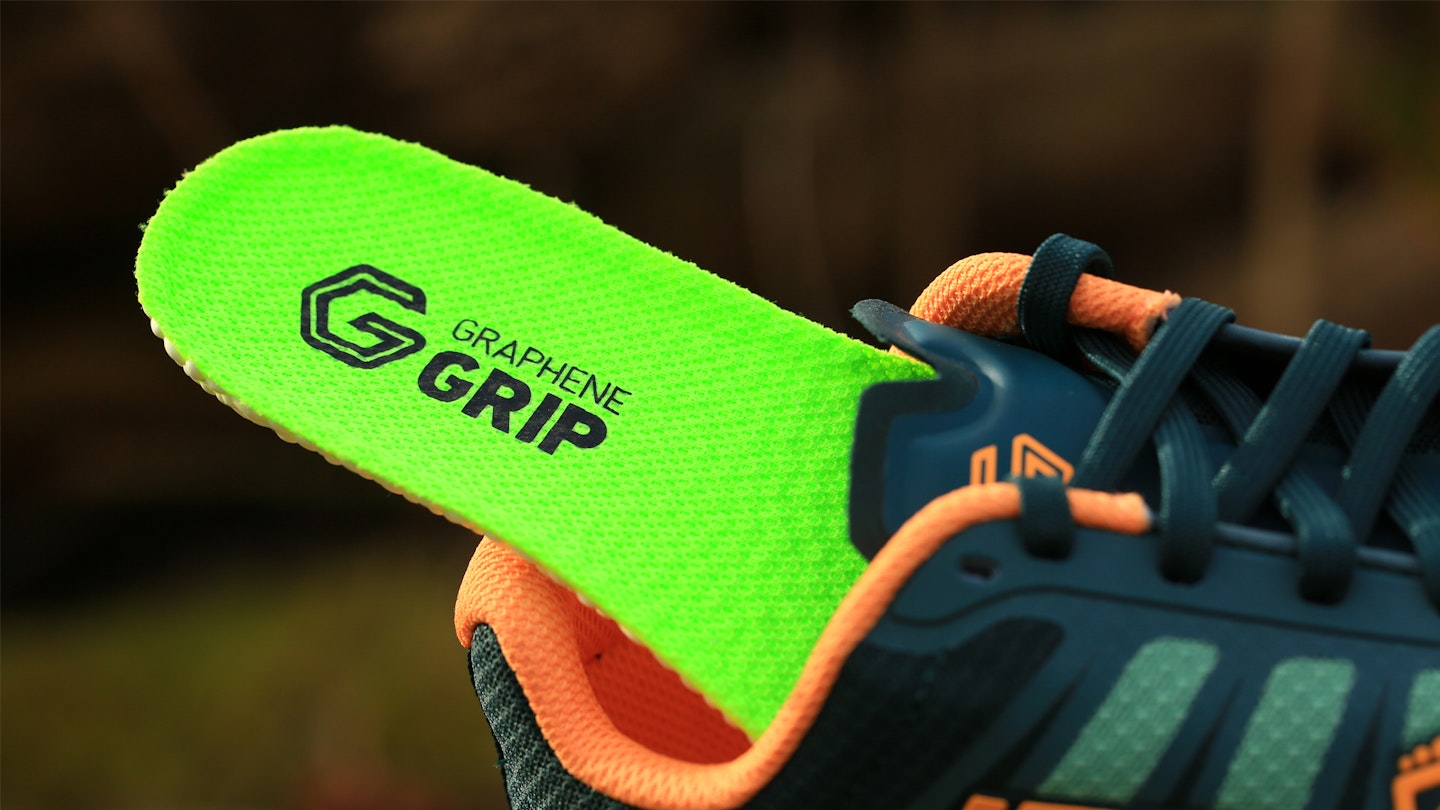 A bit of footwear care can seriously extend the lifespan of your outdoor gear. Keep fabrics clean to maintain breathability, and waterproof fabrics need reproofing every so often to maintain water repellency. Here are the main staples of our kit care collections...
Best dryer bags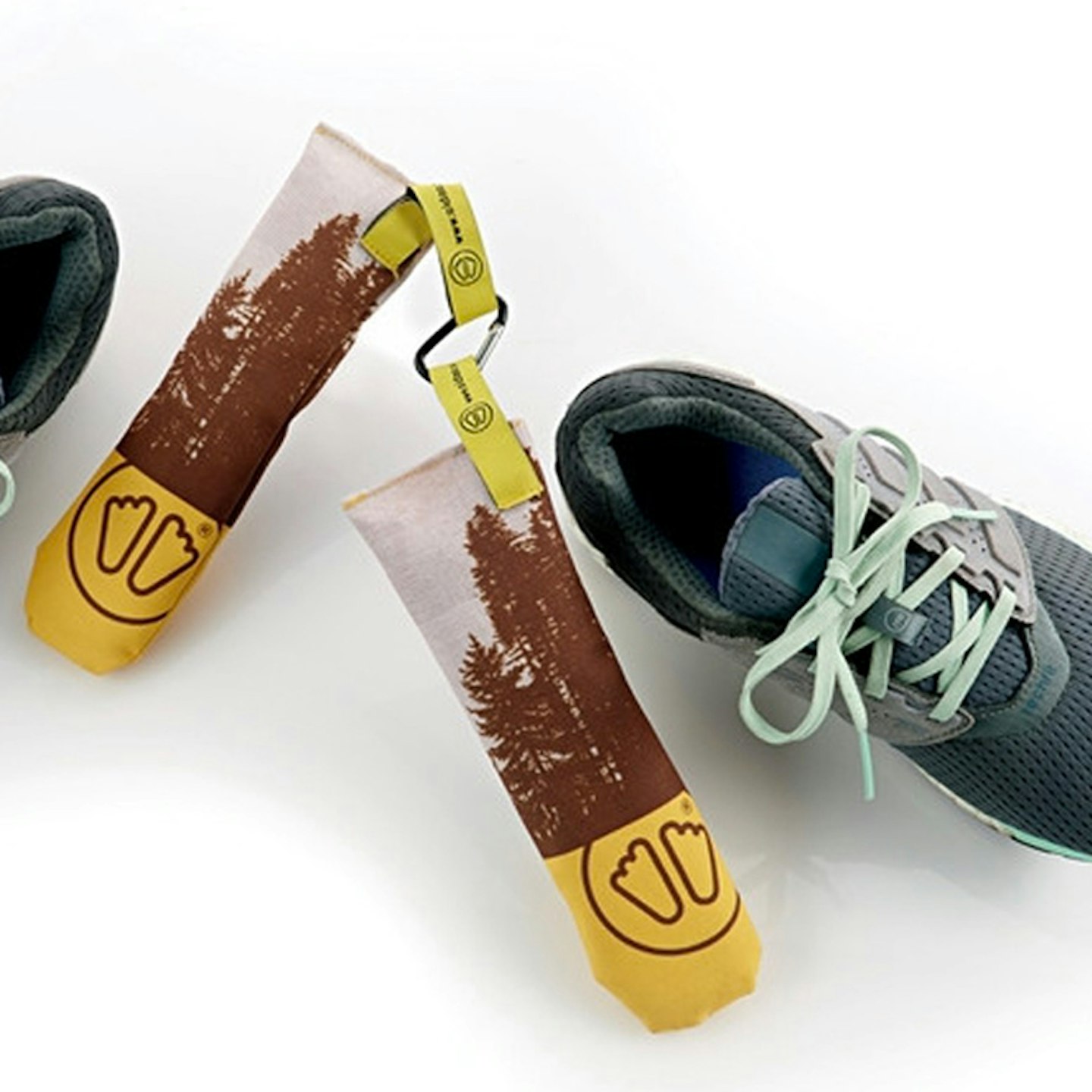 Sidas
Description
Especially as the weather is getting worse, we can't recommend these dryer bags enough. While the
Pros
Good for multiple uses
Greatly reduces chances of mould
Refreshes your shoes in 4 hours
Cons
Takes up to 6 hours between uses
Description
This spray is a PFC-free, environmentally conscious spot cleaner (275ml), designed for footwear
Pros
Sustainable ingredients
Cleans without reducing protection
Good value for long term use
Cons
Best used with a good amount of water
Best care kit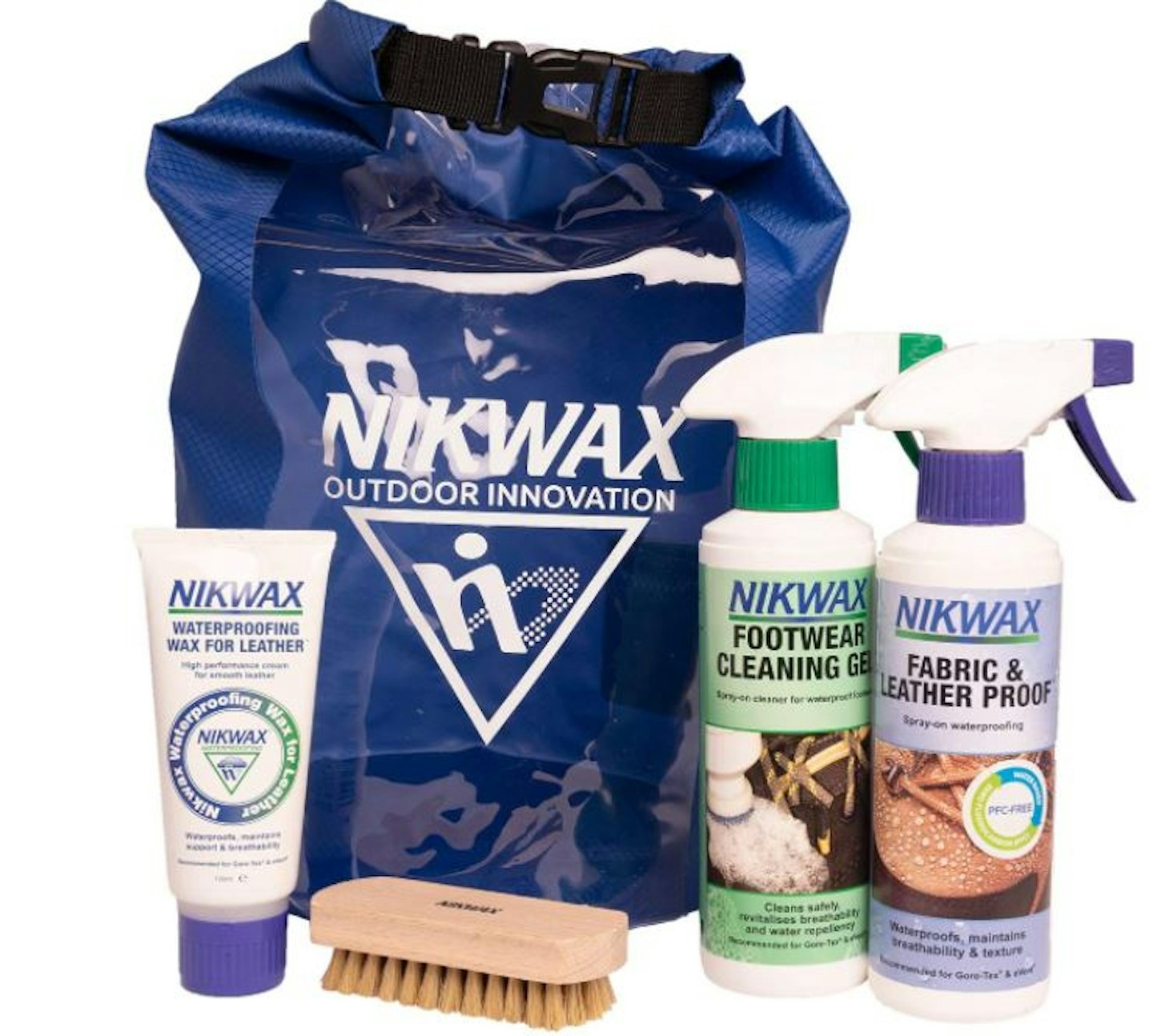 Amazon
Description
This Nikwax bundle is a footwear care kit for leather and fabric materials, complete with a brush
Pros
Versatile
Dry bag is effective
Can be used on multi-fabric items
Cons
Brush can be quite coarse
How we tested these road to trail running shoes
The trail running footwear we test undergo thorough, real-world testing. As soon as they arrive with us, they get allocated to one of our experienced gear testers who take them through their paces over a range of of terrain and distances.
We consider myriad factors when testing and reviewing trail running footwear, from the obvious, such as comfort and performance, to the less obvious and intricate, such as sustainability.
The shoes in this group test were mostly put to work by our fearless run editor, Kate, in the hills of Bristol. A few also went to Milo and Chris, who run in the Surrey hills and the Yorkshire dales respectively. None of us live in the middle of the woods, sadly, so we all get a good mixture of road and trail running – rain or shine.
CLICK HERE for more info on how we test gear at LFTO.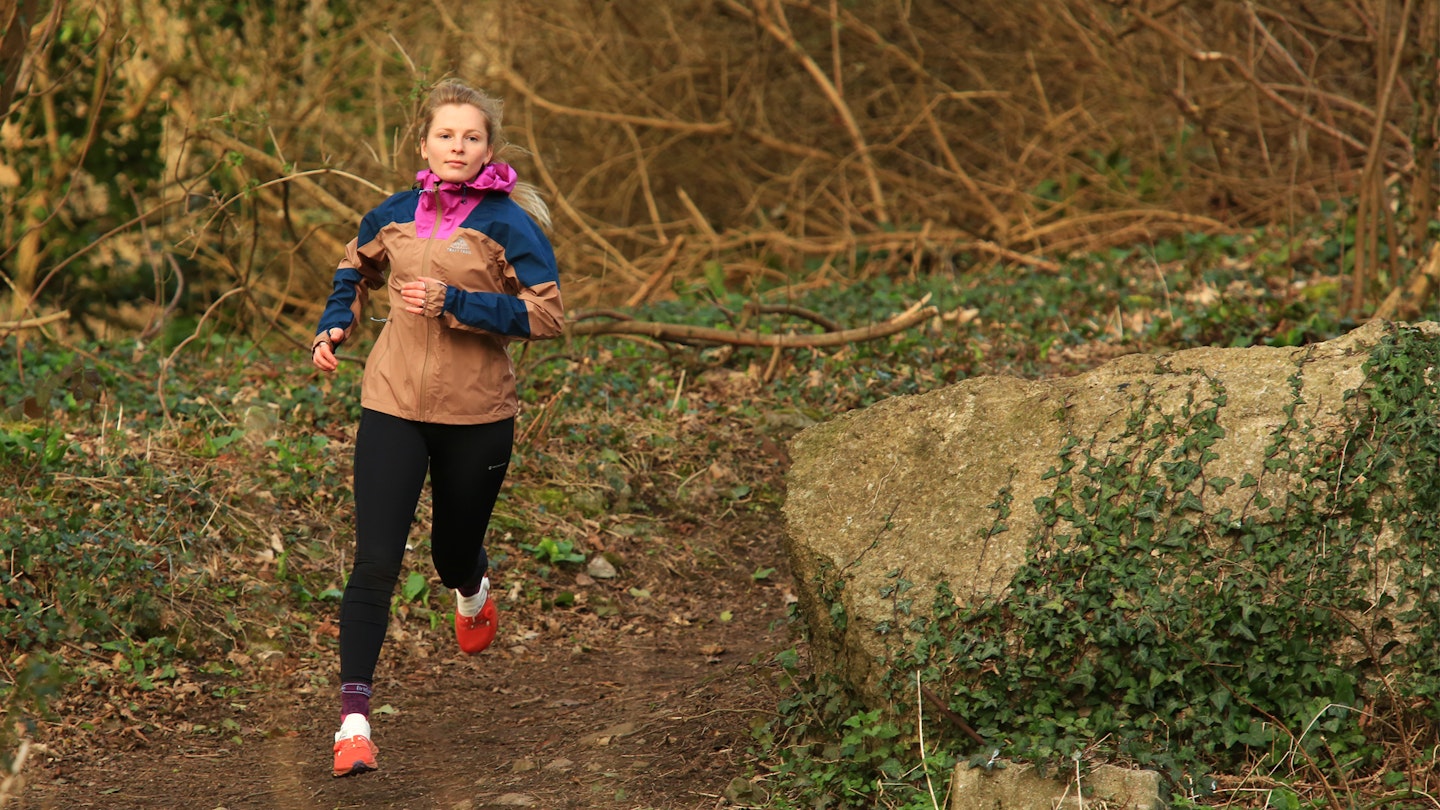 Kate Milsom is Digital Content Writer for Live For The Outdoors, within which she specialises in trail running content. Kate is an ultra runner and triathlete, having previously worked on cycling and triathlon publications. Kate has been working for Live For The Outdoors since 2022.
For all the latest news, tips and gear reviews, sign up to the Trail Running Newsletter.