Talk of fells conjures up all sorts of mist-filled images: runners bounding up steep hills and windmilling down sheer cliff faces, clad in nothing but a skimpy pair of shorts and a string vest. In reality, fell running is so much more than that.
As part of the Run 1000 Miles Challenge, we talked to the experts to find out what exactly fell running involves, how to train for fell running, and what a fell running race looks like.
What is fell running?
The word 'fell' comes from the Old Norse word 'fjäll'. In the strictest sense, it refers to a high and barren landscape feature, such as a mountain range or moor-covered hill. But, essentially, fell running is mountain or hill running in the north of England: the Lake District, the Peak District and the Pennine Dales.
Hill running can be traced back to feuding Scottish clansmen running through the mountains to tell of battles lost and won, but it's probably more useful to skip to 1040 and King Malcolm Canmore's Braemar race, an event designed to find the fastest runners. Nowadays, community fairs include fell races alongside shows of strength, such as wrestling, and livestock competitions.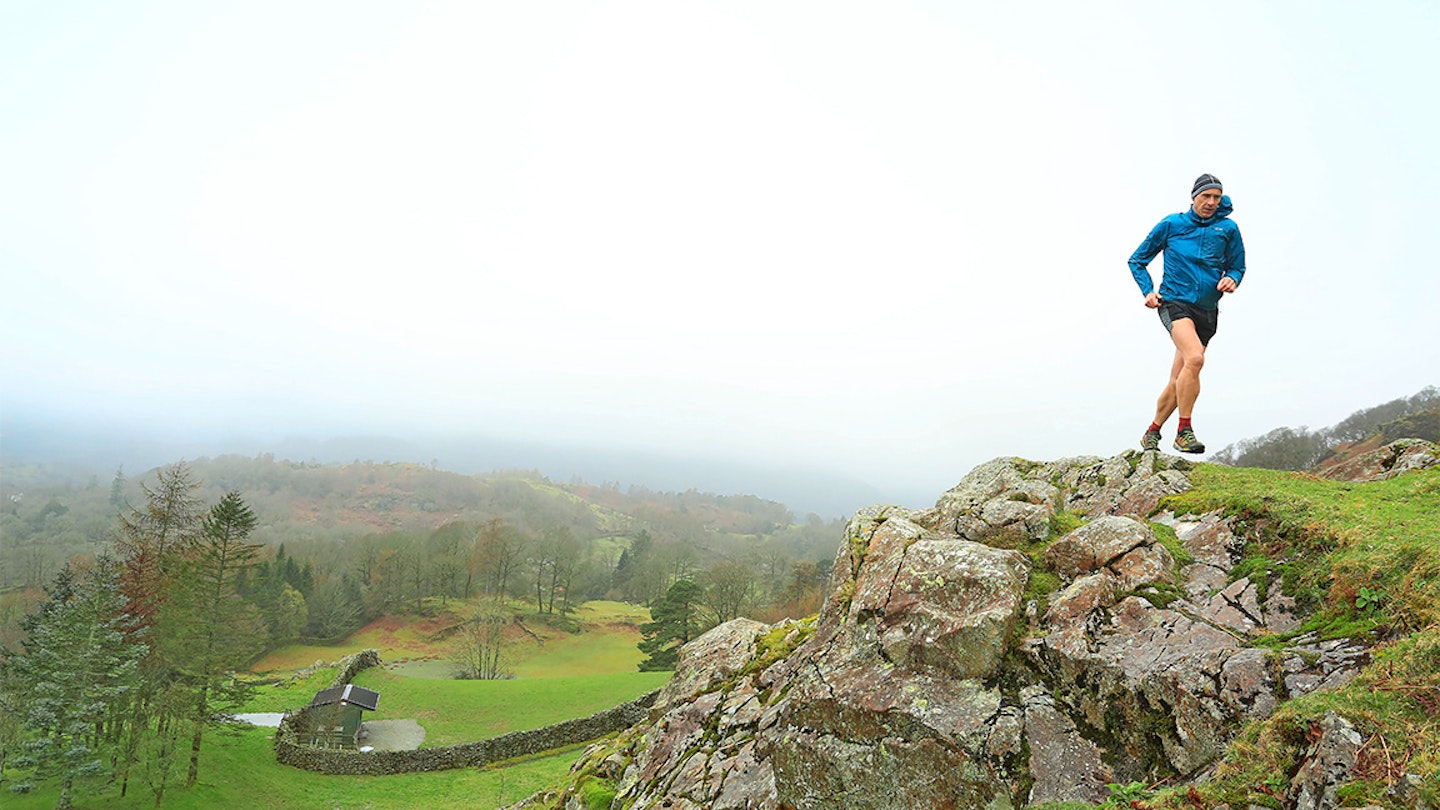 In Scotland, fell running is known as hill running, in Europe, it's called mountain running. But if you're running up a big hill in the UK, you can call yourself a fell runner! Wherever, whenever, fell running is often thought of as the fastest route to a summit and back down again; the runner finding their own route over open land, reading the landscape, and finding the terrain and lines that suit their strengths.
Go the distance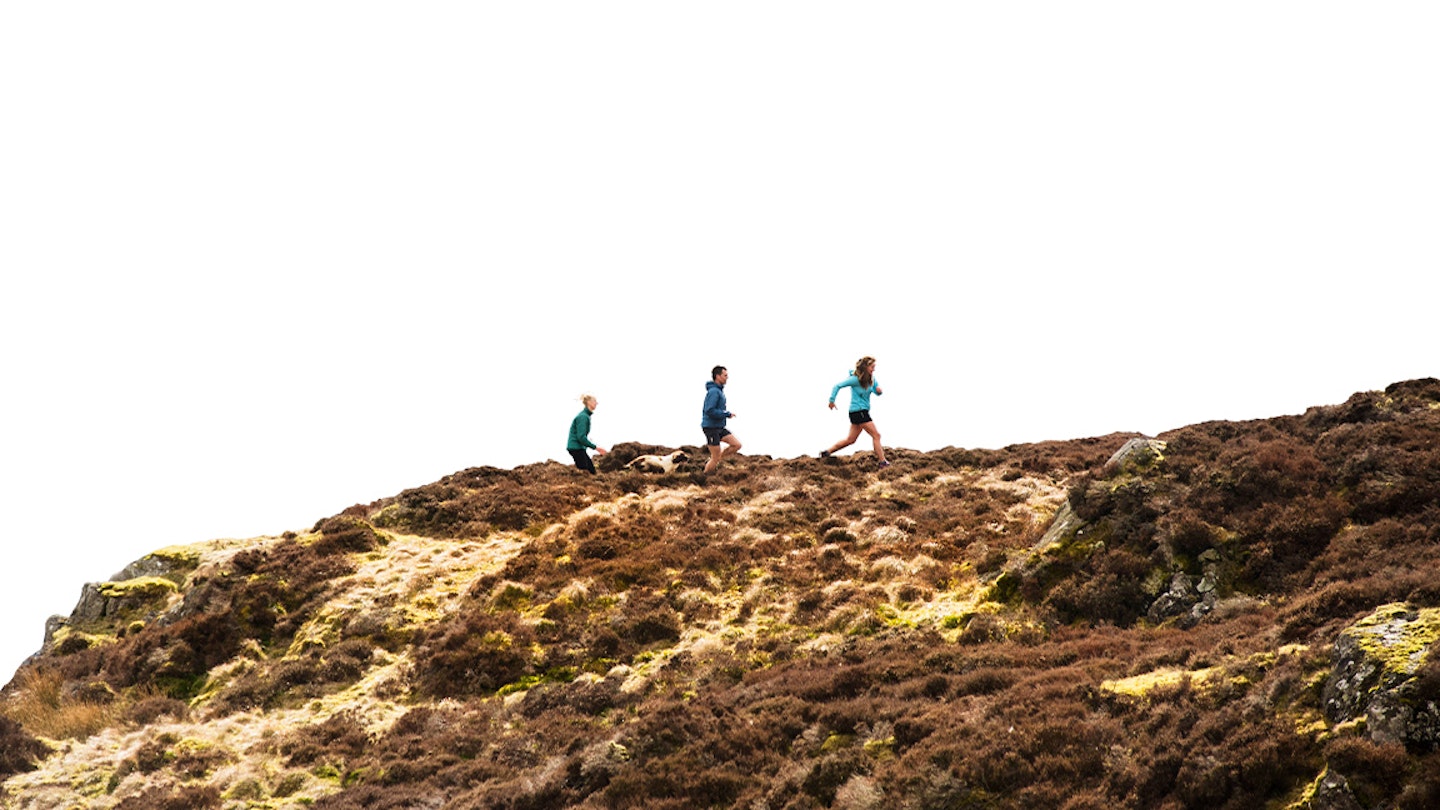 Fell races are typically 10km or 20km dashes up and down a local summit. There are many of these types of fell events held throughout the year, but it's really the long 'rounds' that have become the 'bucket-list' challenges. As long as your attempt is witnessed, and typically finished within 24 hours, you can make claim to completing one of these fantastic challenges.
The Ramsey Round in Scotland includes 24 peaks in 60 miles. The Paddy Buckley Round in Wales features 47 summits over 62 miles. The most famous is the Bob Graham Round, boasting 42 Lakeland peaks over 66 miles!
The fell-running scene in the UK is quintessentially British – small clubs with a strong sense of community, with members who train hard and race to quiet acclaim, then celebrate over a pint in their local.
In Europe, however, the mountain-running scene has exploded into festival atmospheres, with national heroes being cheered through crowds with horns and cowbells. The most famous and successful mountain runner is Kilian Jornet.
Who is Kilian Jornet?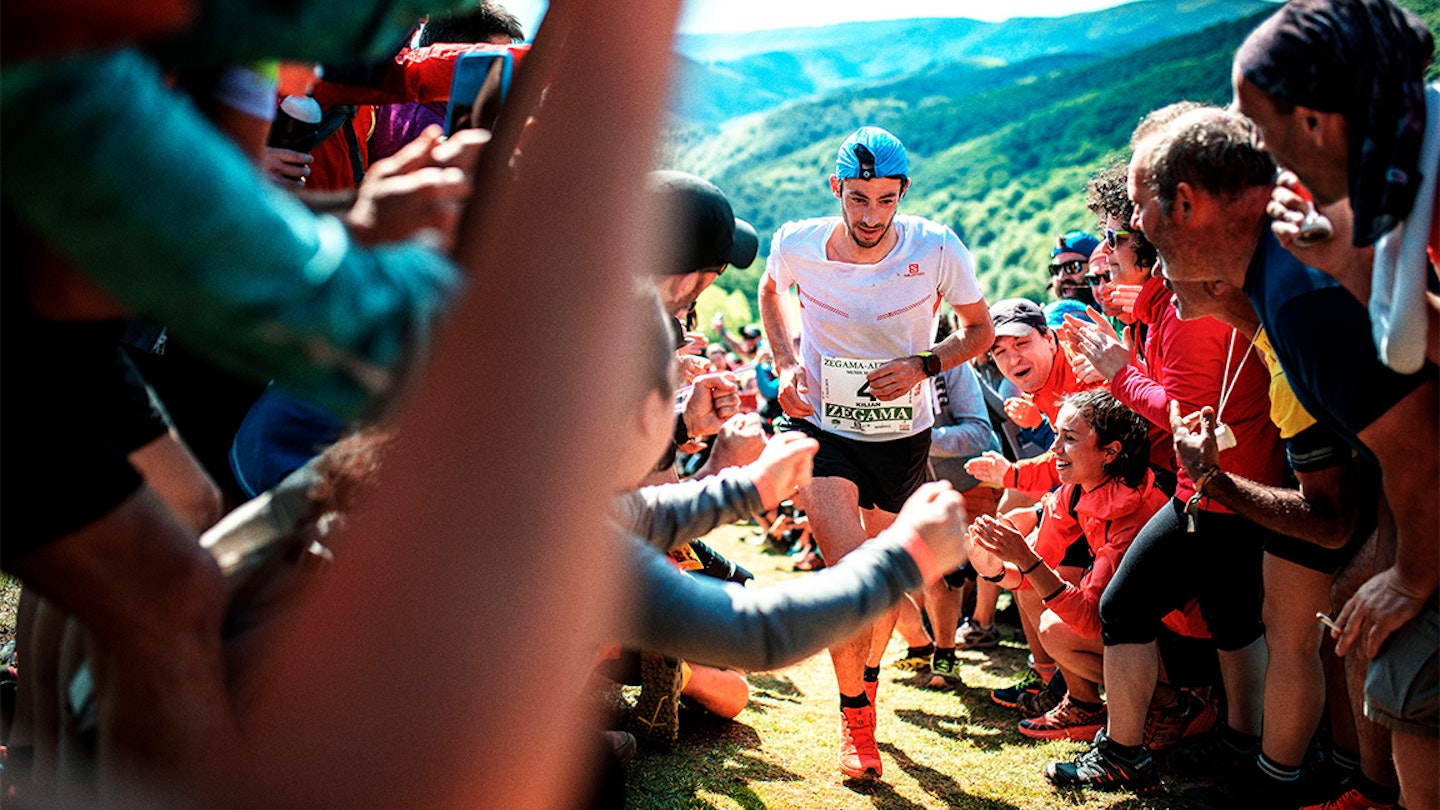 Growing up at altitude in Spain, record-breaking runner Kilian Jornet would cross-country ski, climb and run all year. He's best known for ultra-running and has won the most prestigious 100-mile races across the world, from the Western States and Hardrock 100 in the USA to the Ultra-Trail du Mont-Blanc (UTMB) in the Alps.
Jornet's fascinated by the history of mountain running and in 2017 turned his attention to the UK. "I want to try the Bob Graham Round, which has been motivating me for a while," said Jornet in an interview, after placing second in the UTMB 2017. "It's the history of fell running, and being the history of fell running means it's the history of running in the mountains and of ultra-running."
How to train for fell running
Any runner can try fell running, and many trail runners will find the additional technical aspects a fun challenge. Getting tips from some experts was always going to be a treat – and that's exactly what we got when visiting Keswick for a skills course with athlete Ben Mounsey.
Watching Mounsey demonstrate downhill technique was an eye-opener; he committed to the section of trail, tapping out a cadence that is best described as 'blurry'. Fast footspeed meant each step was less weighted, and any surprises under foot would be floated over without a hitch.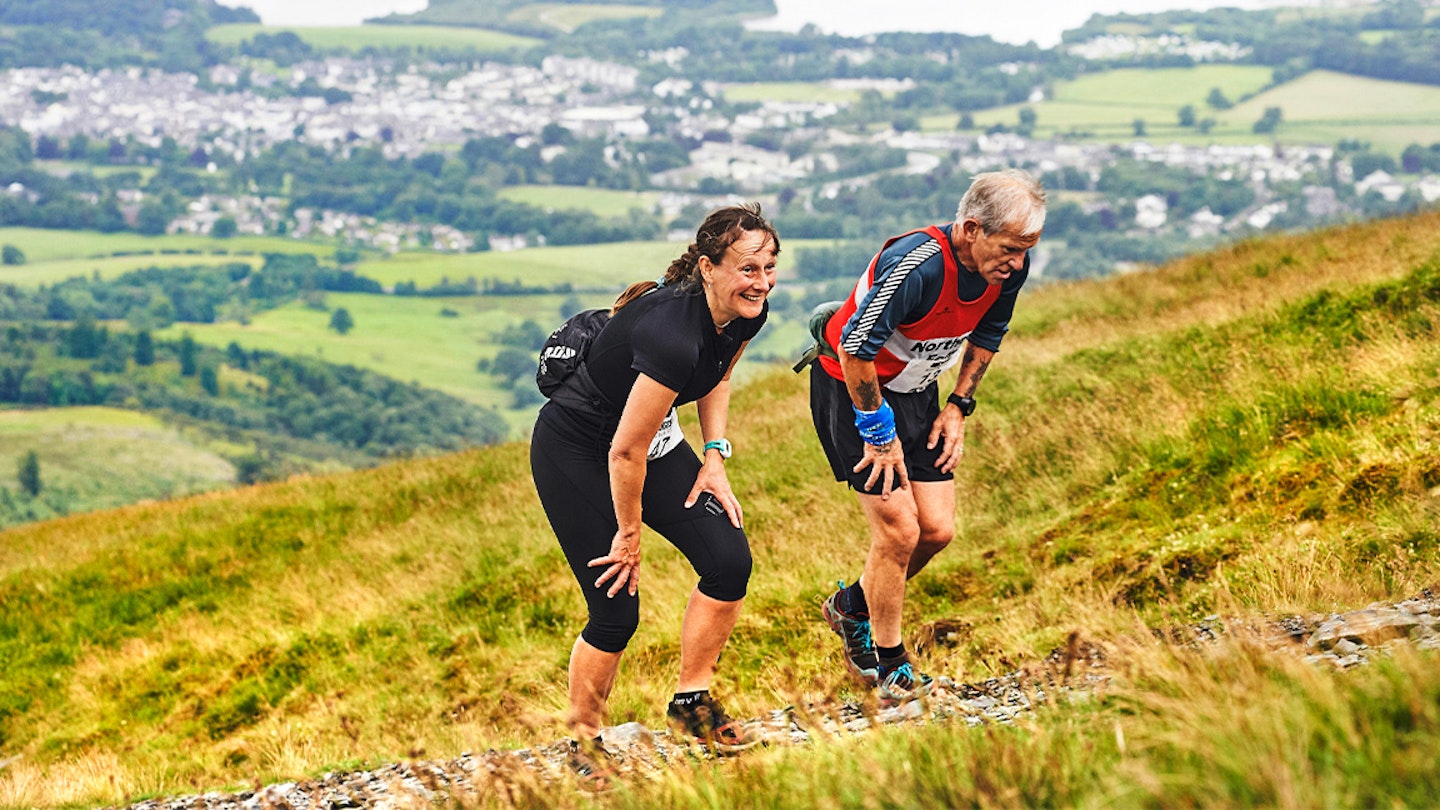 Pick your line – Mounsey advises picking a straight line as it's shorter; this sounds obvious, but many runners will tend to snake down a hillside, slowing down and running further than necessary.
Power hiking – Fell runners can often be seen 'power-hiking' the uphill sections. The technique involves keeping the hands as close to the knees as possible, pushing down on each step, lifting the head to open up posture for proper breathing, and keeping an eye on the terrain ahead.
Transition from trotting to power-hiking as the trail steepens, then get back to running when the incline allows – it's all too tempting to keep hiking as the ground levels off, and find your competitors running away from you.
Anticipate – When running over technical terrain concentration is key; rolled ankles are usually the result of relaxing the brain muscle a bit too much! Look two to four metres ahead, not down at your feet, and plan your line. Seek out flat areas to land your feet; stone slabs are good but avoid them if they look loose. And watch out for tussocks – those 'tufty' patches of grass that want to hurt your ankles and trip you over!
Fell running race categories explained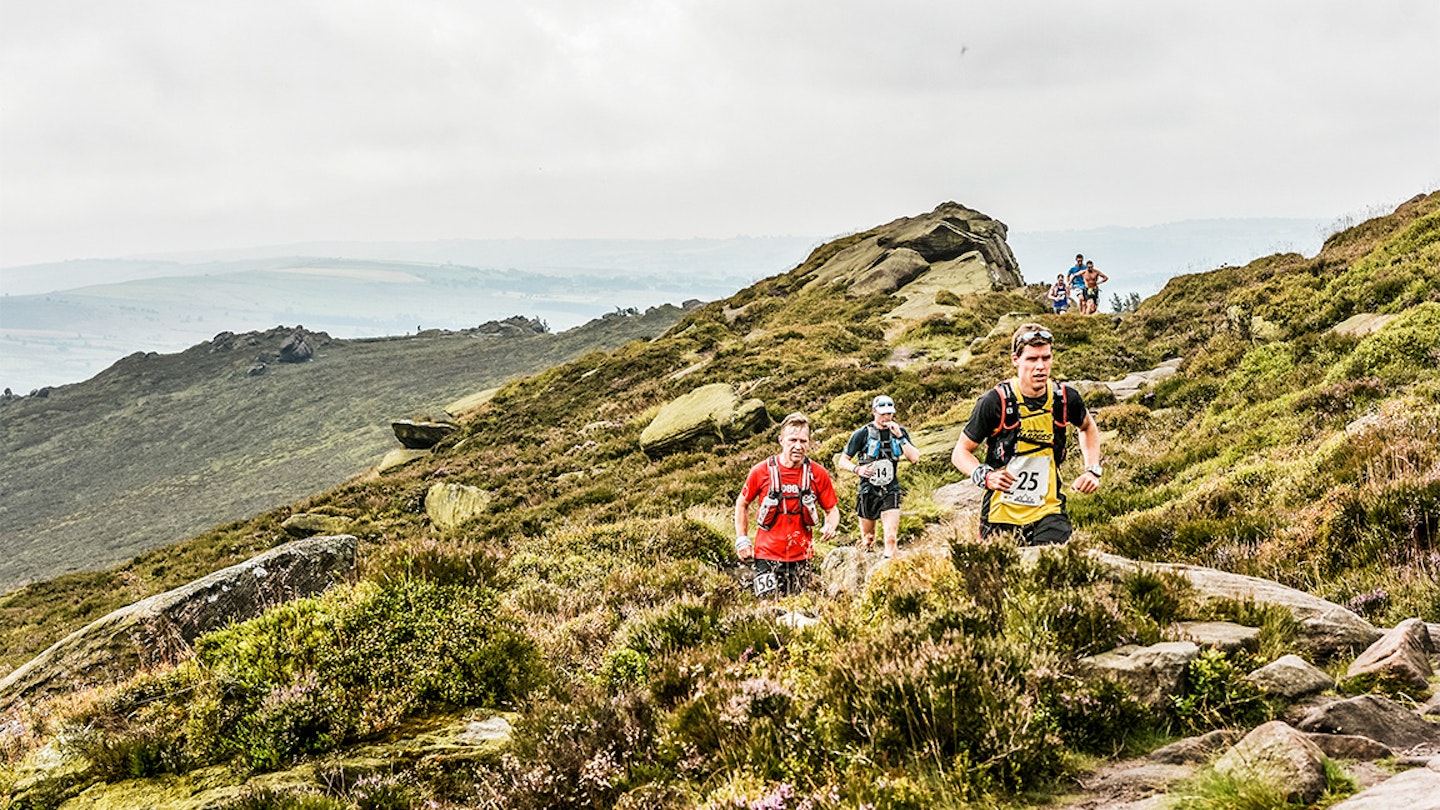 If you'd like to enter a fell race, visit www.fellrunner.org.uk. All races are categorised, so you can pick one to suit your experience. The first letter (A, B and C) refers to the severity of terrain and incline. The second (S, M and L) is distance.
Category A
Should average no less than 50m climb per kilometre.
Should not have more than 20% of the race distance on road.
Should be at least 1.5k in length.
Category B
Should average not less than 25m climb per kilometre.
Should not have more than 30% of the race distance on road.
Category C
Should average not less than 20m climb per kilometre.
Should not have more than 40% of the race distance on road.
Should contain some genuine fell terrain.
Distance
Category L: An L (long) race is 20k or over.
Category M: An M (medium) race is 10k-plus.
Category S: An S (short) race is less than 10k.
Benefits of fell running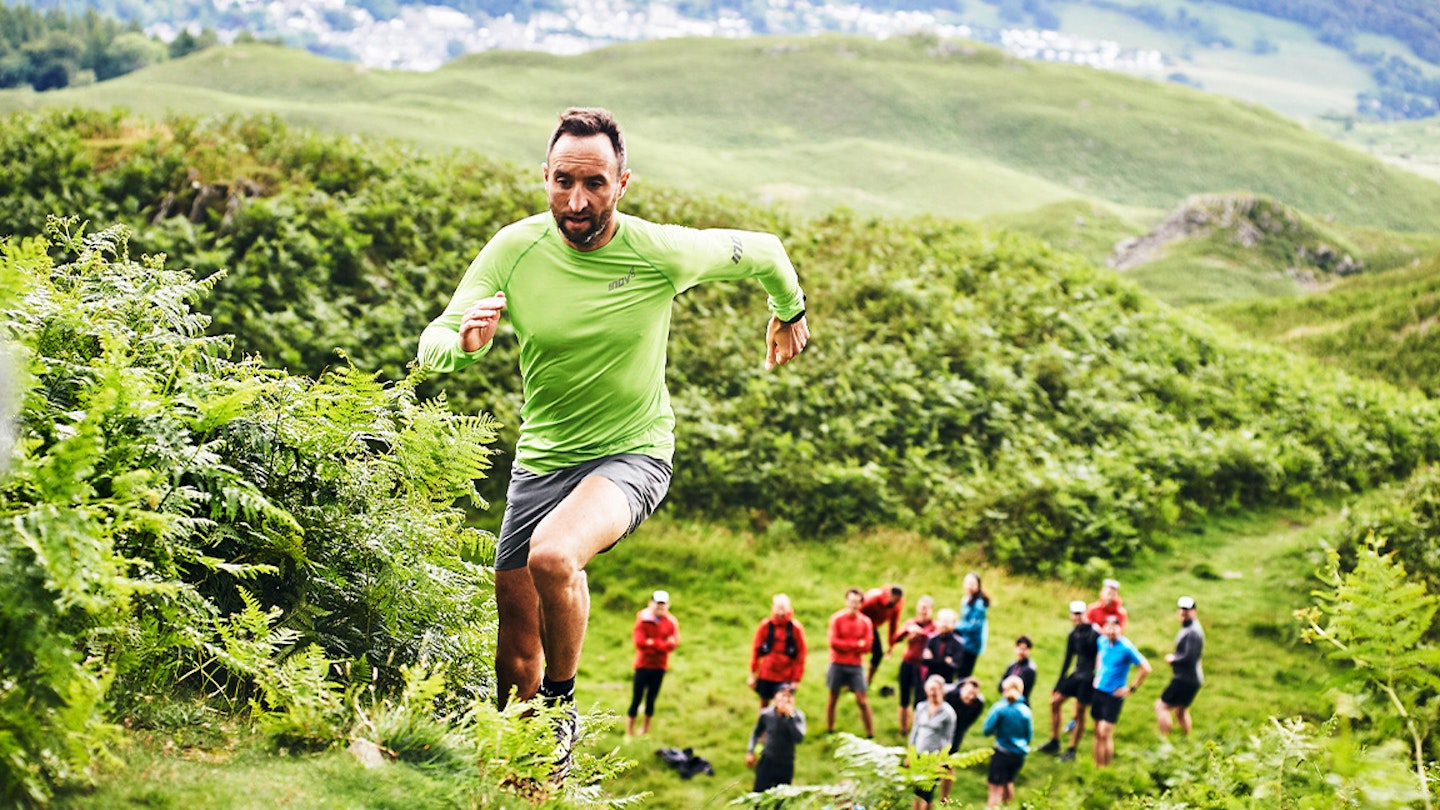 It's fair to assume that there's more chance of acute injury while fell running than road running – there may be steep slopes and cliffs to fall down, and rolled ankles are quite common.
However, the benefits compared to off-road running are plenty, and not just the lack of vehicles. Many physios cite the firm ground and repetitive nature of road running as causes for long-term damage. Of course, many 'roadies' don't suffer these issues, but bad habits like dodgy gaits can be punished by repetition.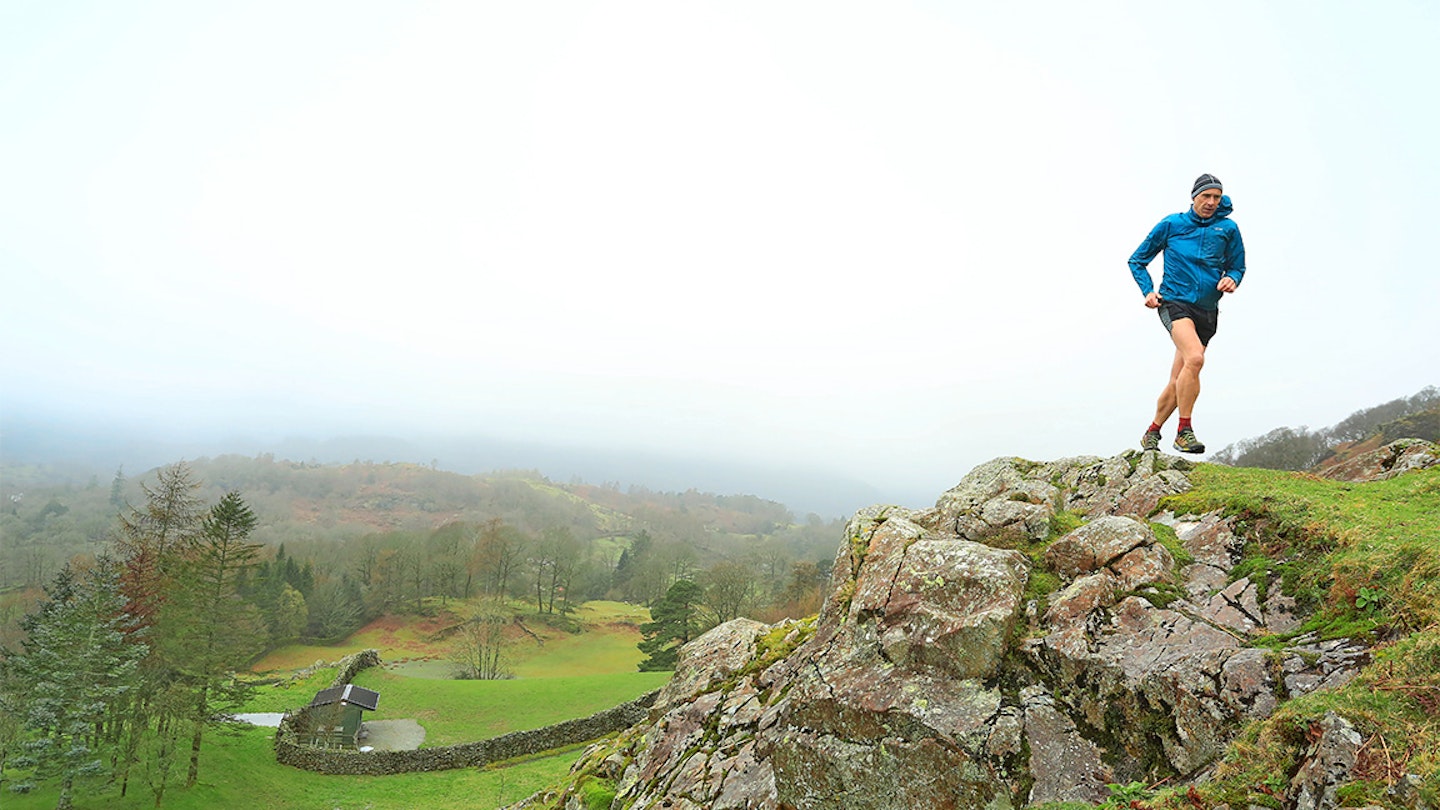 Fell running presents a constantly changing challenge of terrain and gradient; you'll feel like you've had a full-body workout as your legs, core and upper body react to the ground. And those climbs give you great calves.
The benefits don't stop there: without traffic noise, chatting is easier if you prefer to run with company. Running with a dog is also easy in the hills, and safer for them than near roads (always observe the Country Code). And the views can be stunning; it's amazing what a little altitude can do – the cloud-filled valleys of a temperature inversion are breath-taking.
Join the club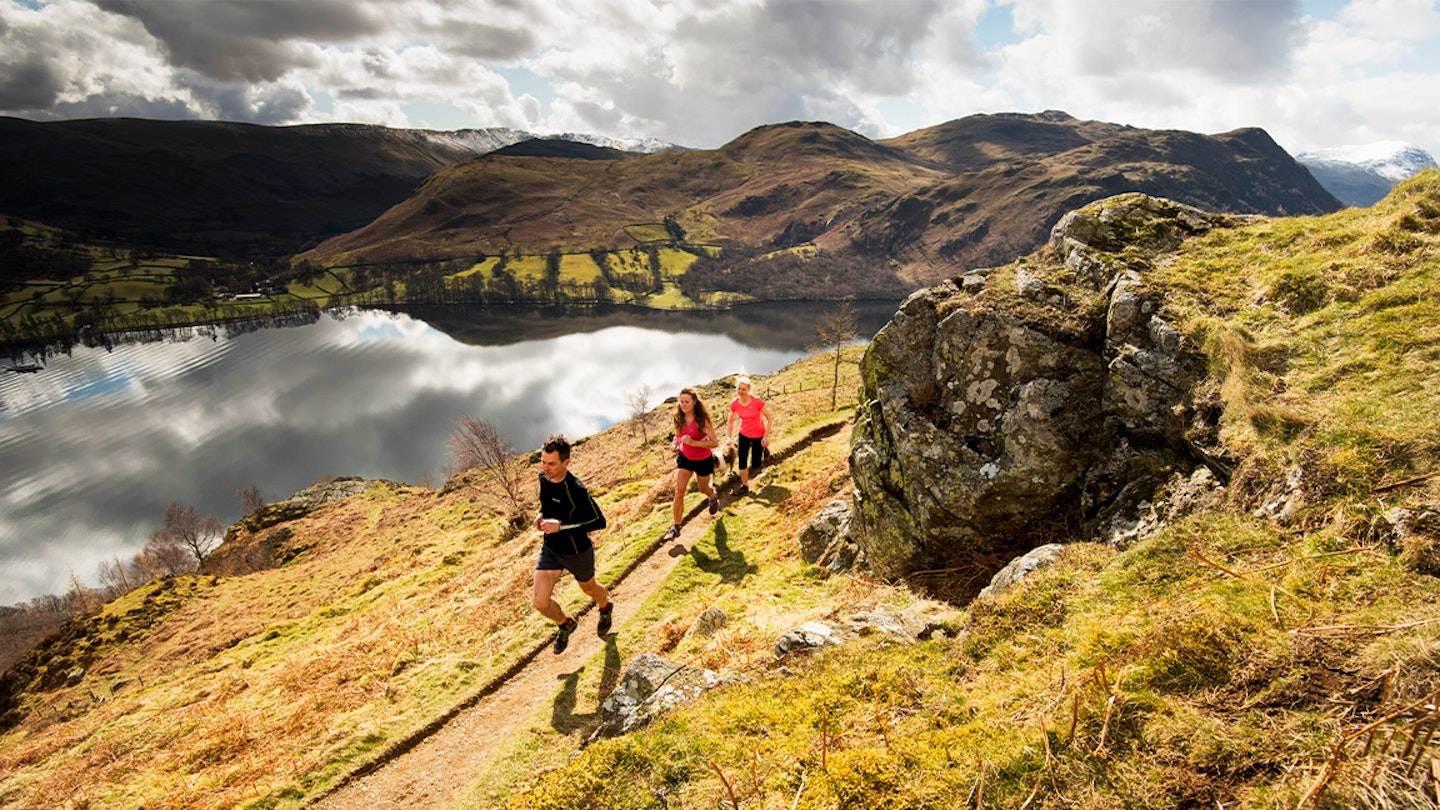 Running buddies are always good for motivation – make a plan to meet a friend and you'll stick to it. So joining a club is a great idea, and clubs in the Lakes and Peaks will be focused on fell running; there you'll find someone at your fitness level to take you out and show you some routes.
Fell races are a great example of the 'grass roots' nature of fell running. You can often turn up, pay a few pounds, register and race. A friendly atmosphere is guaranteed, and you'll usually be greeted with homemade cake and squash at the finish line.
It's worth mentioning that most races come under FRA (Fell Running Association) rules , and that includes mandatory kit: waterproof whole-body cover (with taped seams and integrated attached hood) including waterproof running jacket, running gloves, hat, map of the route, compass, whistle and emergency food. Those waterproof trousers often seem excessive, but on the occasion you need them, you'll be glad to have them!
Don't forget to subscribe to the Trail Running Newsletter to get expert advice and inspiration delivered to your inbox.
This article is brought to you by the official Trail Running Run 1000 Miles Challenge.