Waterproof trail running shoes, by definition, need to be able to cope with damp and soggy conditions. Of course, those underfoot conditions will vary depending on your chosen route – a lap around Hyde Park in London is a little different to traversing Scafell Pike, for example. But nevertheless, wet muddy, and slippery trails are good fun.
The type of off-road terrain you frequent will heavily influence what type of waterproof trail running shoe you need. Waterproof trail shoes aren't a special niche of their own, but rather, they're just standard models of trail running shoes with a waterproof lining added.
This means that there are waterproof trail running shoes for all types of trail running, from park runs to skyrunning and ultras.
Our shortlist:
Best in Test: Saucony Peregrine 13 GTX - View on sportsshoes.com
Best Value: Inov-8 Roclite G 315 GTX V2 - View on inov-8.com
Best for mud and soft ground: Dynafit Traverse GTX Running Shoe - View on trekkit.co.uk
Despite the bewildering array of choice, there are two things you want any pair of waterproof shoes to be: reliably waterproof and as breathable as possible. While they're never as breathable as non-waterproof shoes, some waterproof trail running shoes are better than others.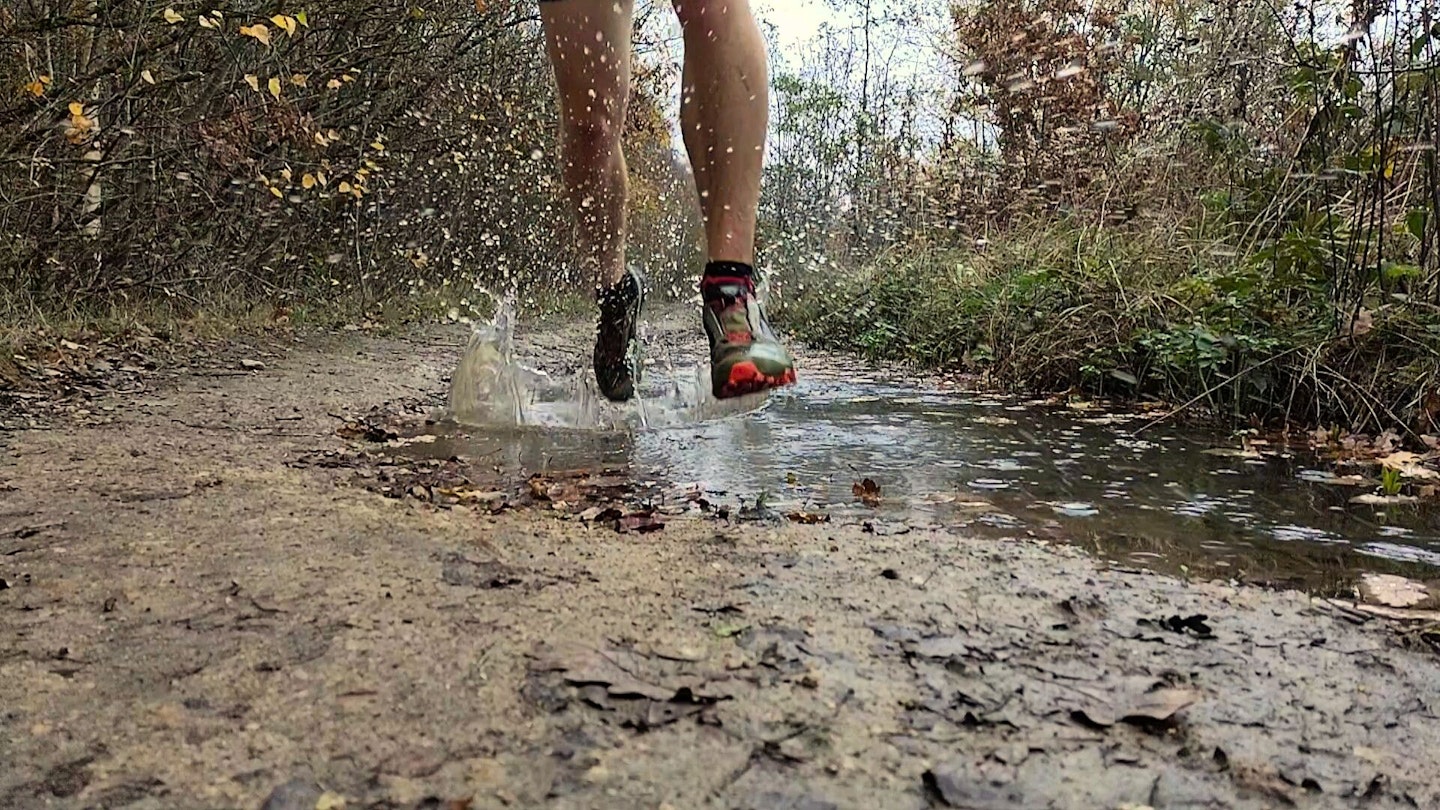 Best waterproof trail running shoes in detail
Best in Test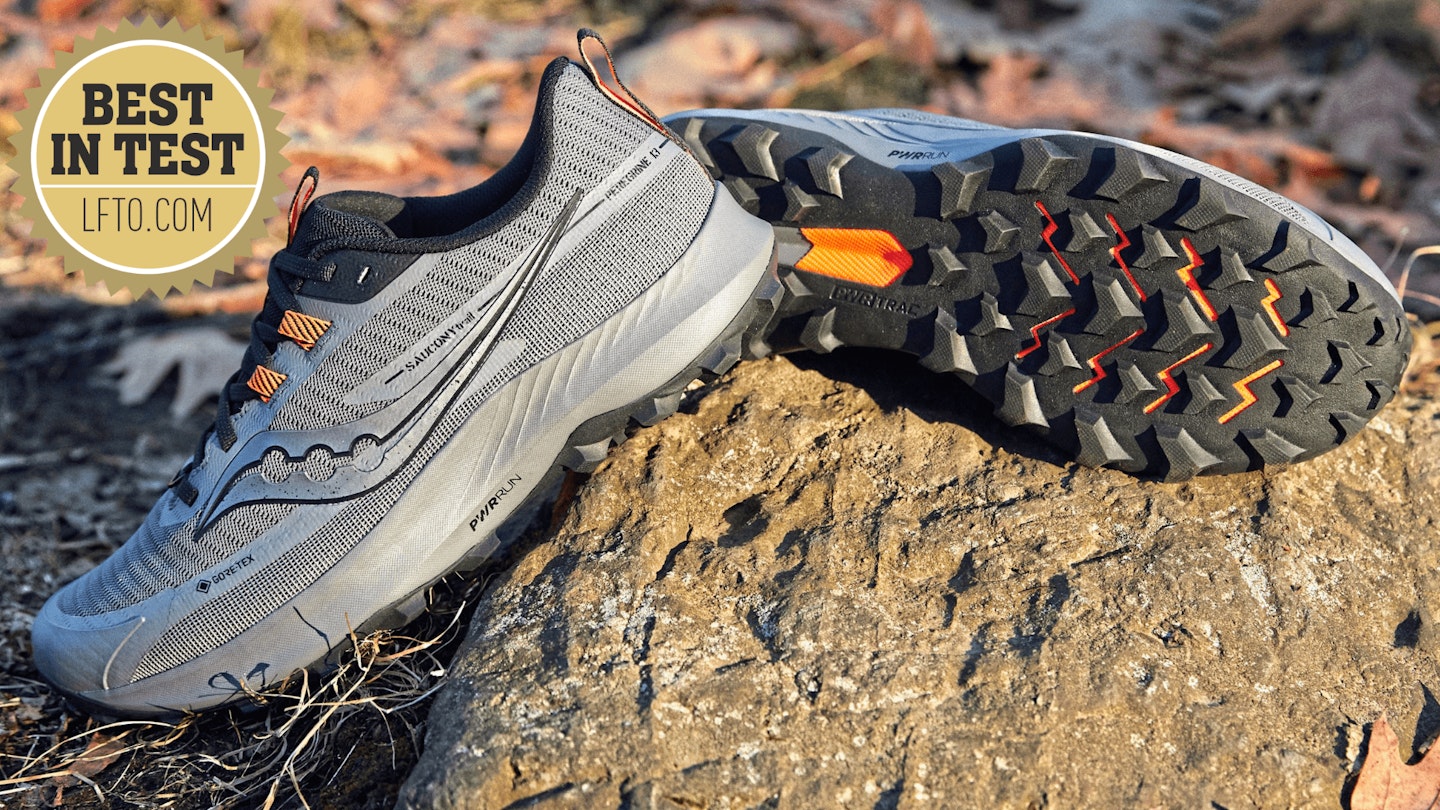 LFTO
Description
Now in its 13th iteration, the Saucony Peregrine has been honed and refined over many years. And
Pros
Highly responsive
Secure, cupped heel
3 different versions available
Vegan
Very grippy on almost all surfaces
Cons
Not ideal for long distances
Best value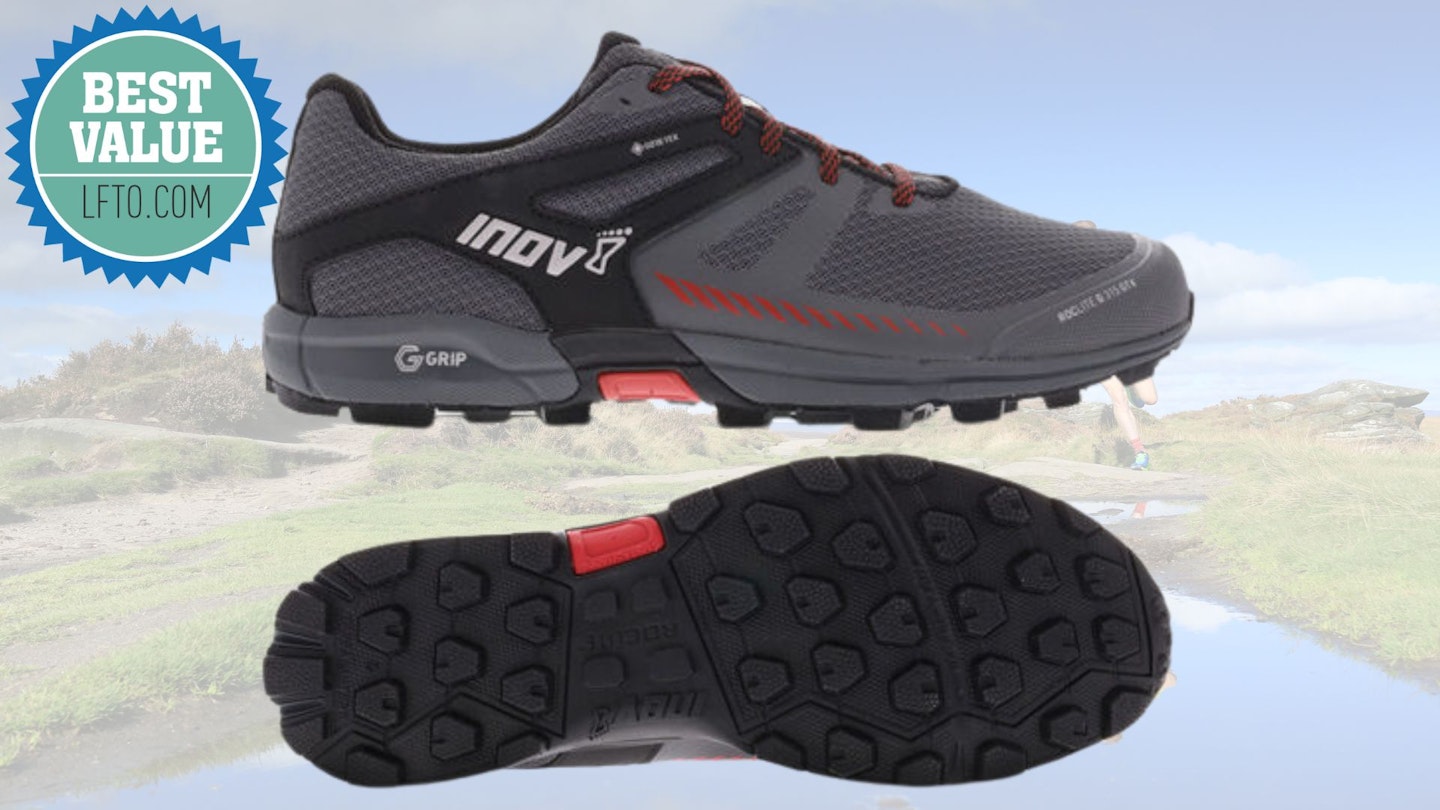 Description
Let's start with some numbers. The Roclite G 315 GTX V2 features 6mm lugs for grip and an 8mm drop
Pros
No bad weather they can't handle 
Durable outsole
Great for hiking too
Cons
Classed as a hiker likely off-putting to some runners
Best for mud and soft ground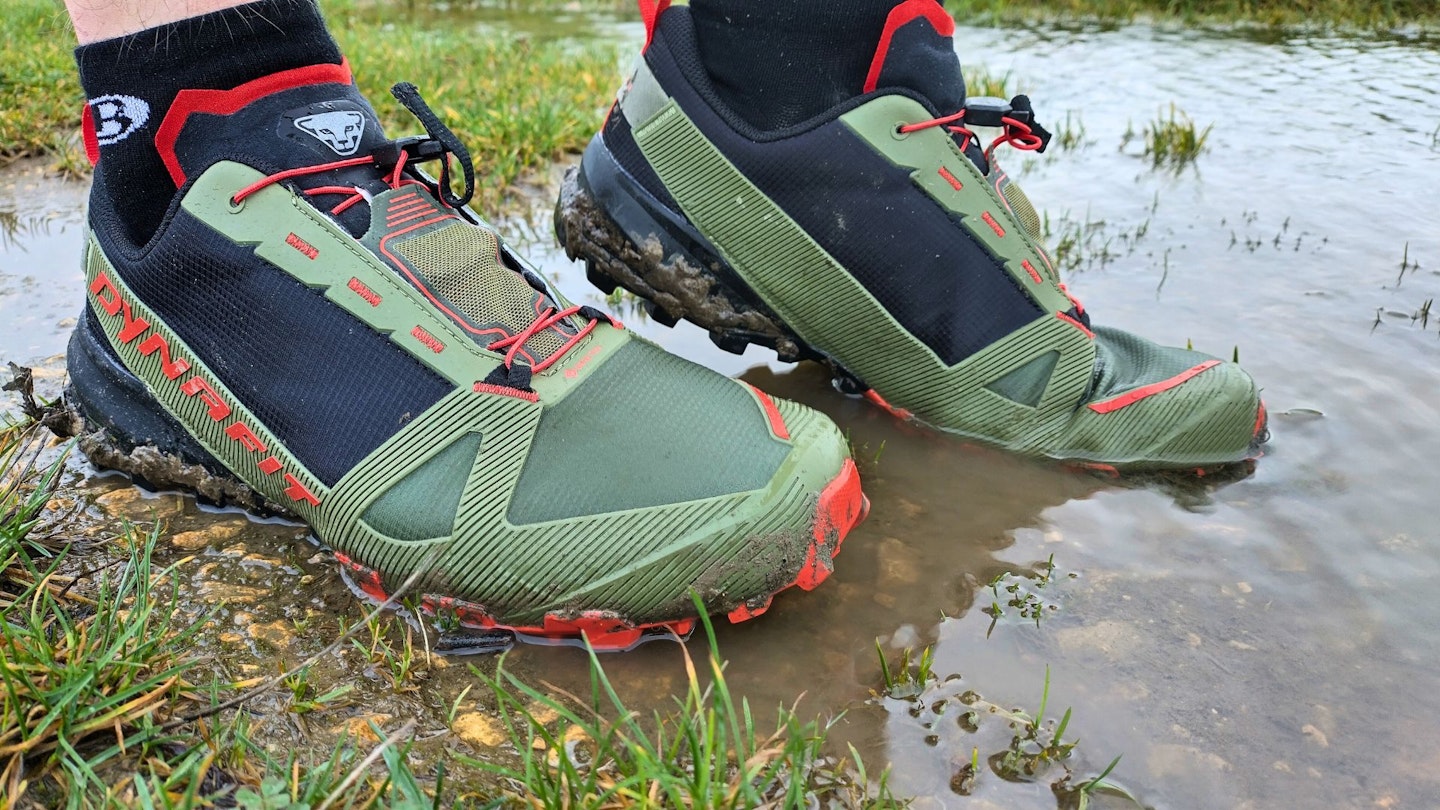 LFTO
Description
On first glance, you could mistake this for the very well-known Salomon Speedcross shoe. Indeed,
Pros
Durable construction
Aggressive, grippy lugs
Good padding around the ankle
Responsive
Cons
You may want more cushioning
Small sizing and narrow fit
Best waterproof ultra shoe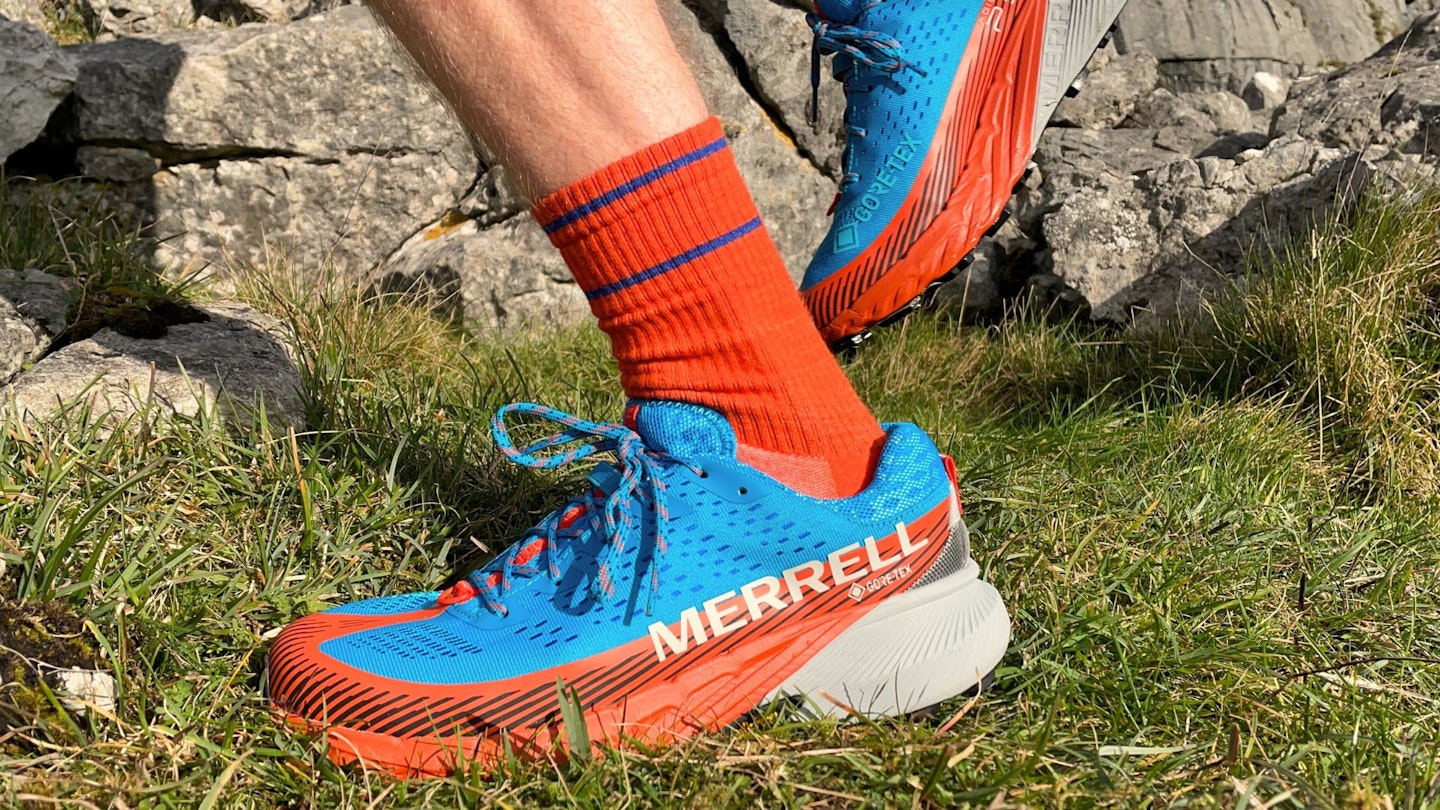 LFTO
Description
Having tested its predecessor and found it to be a sturdy and reliable, if not slightly heavy,
Pros
Ample cushioning and protection
Fantastic Vibram grip
Plenty of practical features
Quite lightweight
Cons
Not the most responsive trail shoe
Best waterproof road-to-trail shoe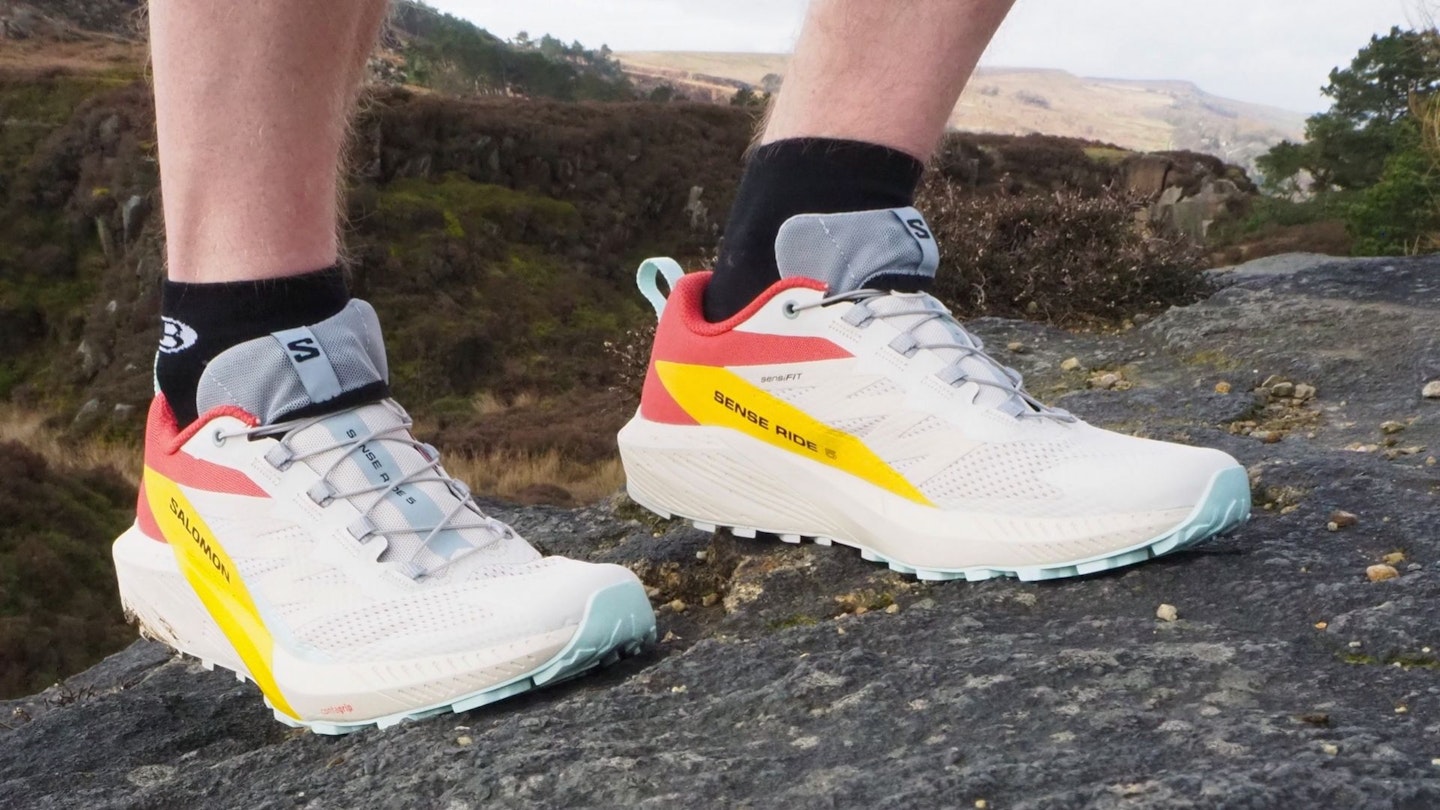 LFTO
Description
There are a lot of trail running shoes that claim to be versatile, but in our experience,
Pros
Impressive all-rounder
Quicklace system
Lightweight and responsive
Cons
Larger drop won't suit everyone
Best for winter trail running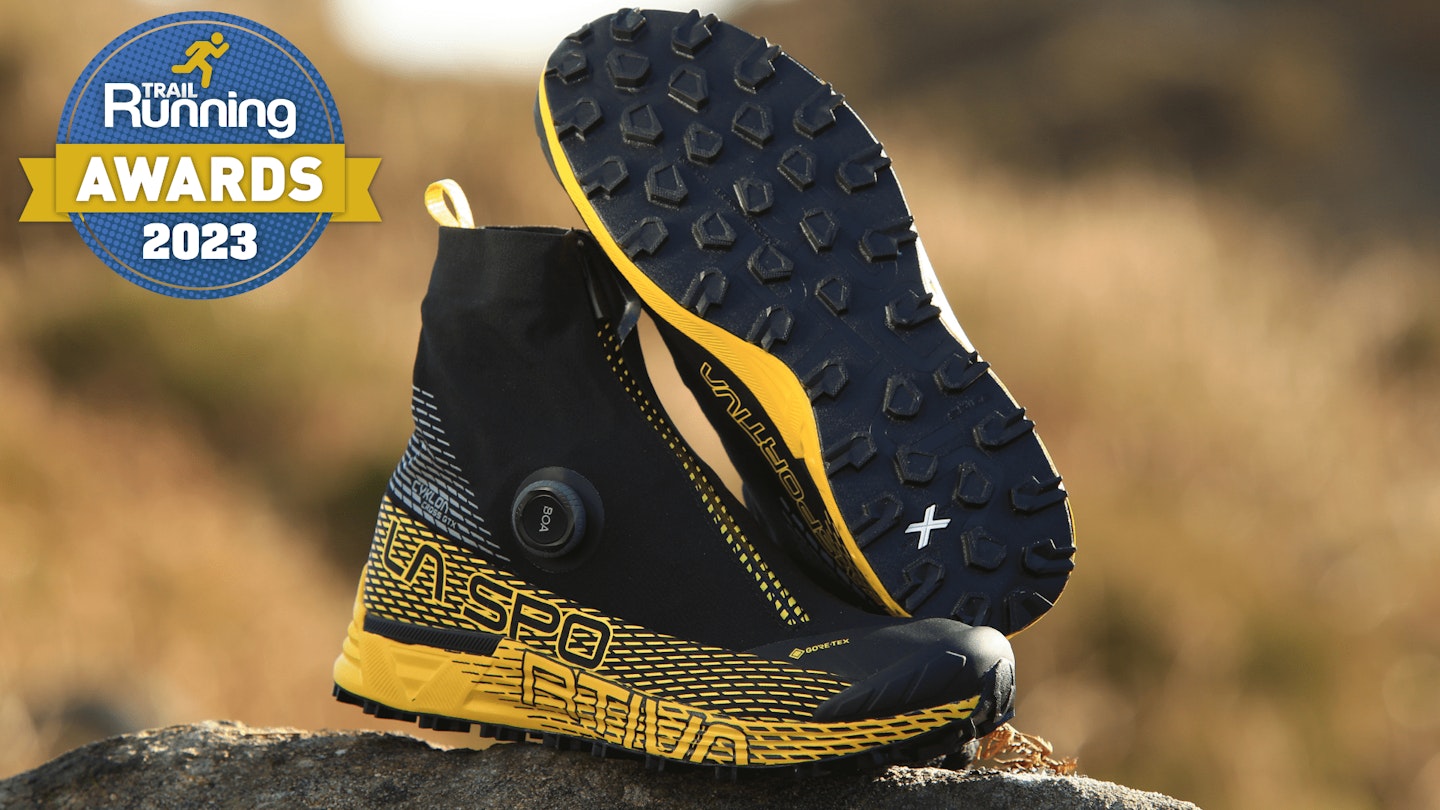 LFTO
Description
With its built-in gaiter and BOA lacing, the Cyklon Cross GTX looks like overkill for most trail
Pros
Versatile
Excellent debris protection
Incredible grip
Perfect for slushy British terrain
Cons
Minimal toe protection
On the pricy end
Best for technical mountain runs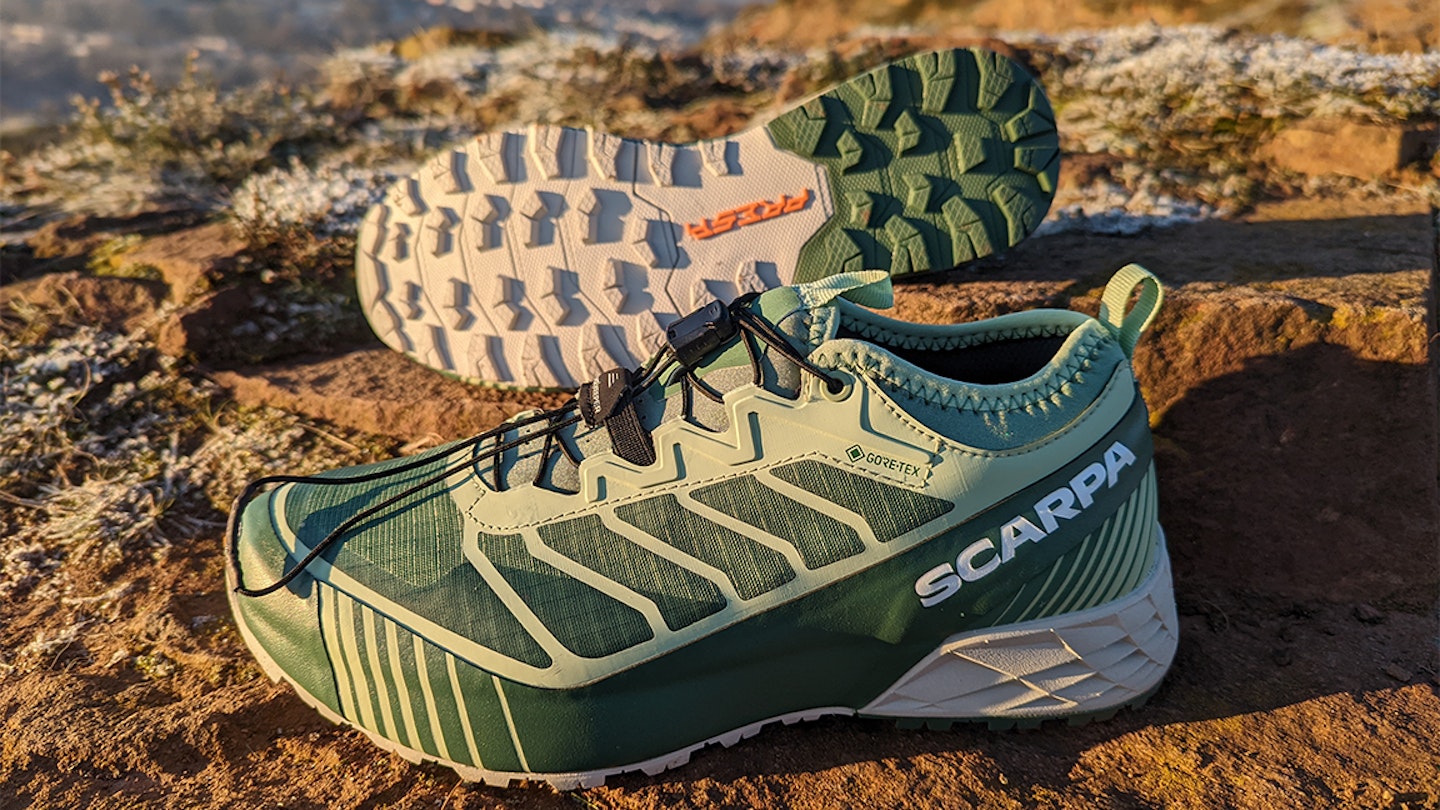 LFTO
Description
Designed for wet weather running on alpine trails, the Scarpa Ribelle Run GTX is made to be a
Pros
Excellent waterproofing
Secure sock liner and lacing system
Well-placed cushioning
Highly recommended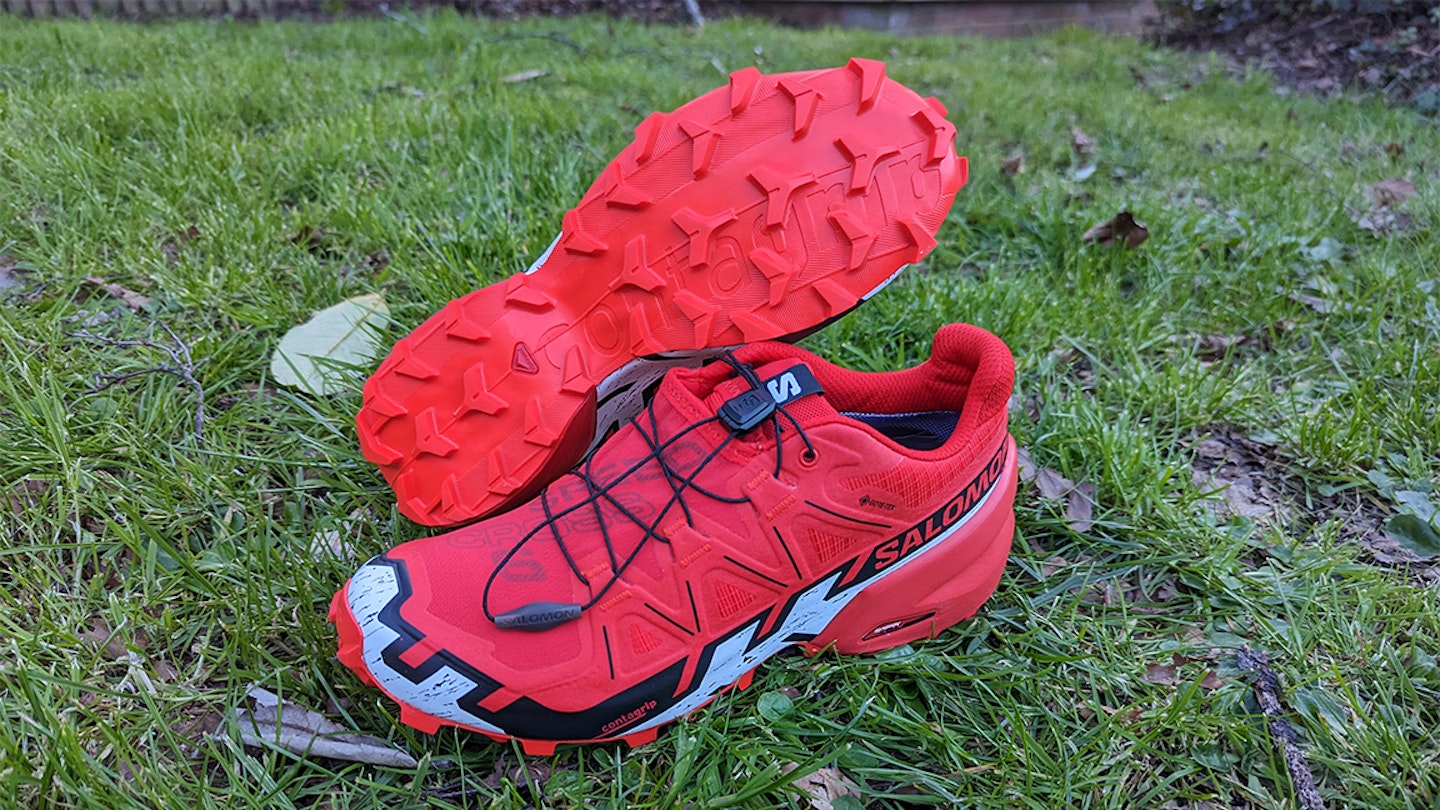 LFTO
Description
The Speedcross 6 GTX is one of our go-tos for trail running in wet, slippery, and soft terrain due
Pros
Quality grip
Light
Responsive
Cons
Others have more cushioning
Some may not like the lacing  
How we test waterproof trail running shoes
At LFTO, our gear testing is all about real-world performance with the ultimate objective being: does this item deliver on the promises its manufacturer made?
Regarding trail running shoes, each pair spends weeks with on of our testers who put them to work over many types of terrain and distances. Regarding waterproof trail running shoes, there is an emphasis on testing in damp conditions.
Most of the trail running shoes tested here were done by one of our staff writers, Chris Williams, who has been with us since 2021 and has several years of journalistic and outdoor industry experience.
Click here for more info on how we test gear at LFTO.
What to look for in waterproof trail running shoes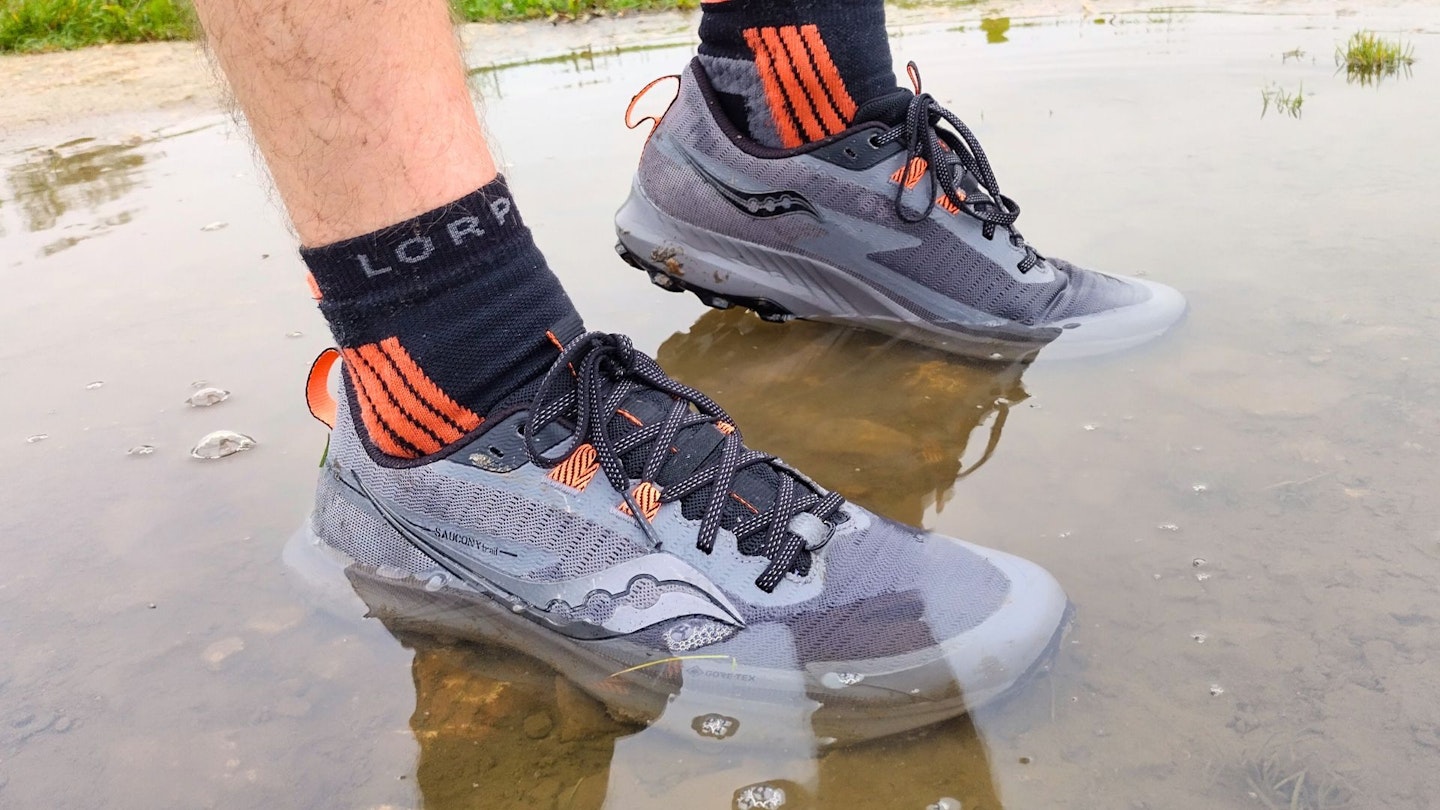 Are waterproof trail running shoes worth it?
The most common criticism of waterproof trail running shoes is that rather than keeping moisture out, they trap it in. This point is a bit fatuous because all waterproof footwear (even burly hiking boots) will let moisture in if submerged above the tongue gusset and cuff.
If you're using waterproof trail running shoes through shallow puddles and wet grass, they perform very well. But if you're going somewhere that's boggy with deep puddles, they will let moisture in. However, pair them with gaiters, and you're good to go.
Are waterproof trail running shoes breathable?
Waterproof trail running shoes are breathble but not, nor ever likely to be, as breathable as non-waterproof ones.
Although waterproof, they are still breathable because the added waterproof lining is porous. It lets the tiny moisture vapour pass through but blocks the larger water droplets.
What other features should you look for?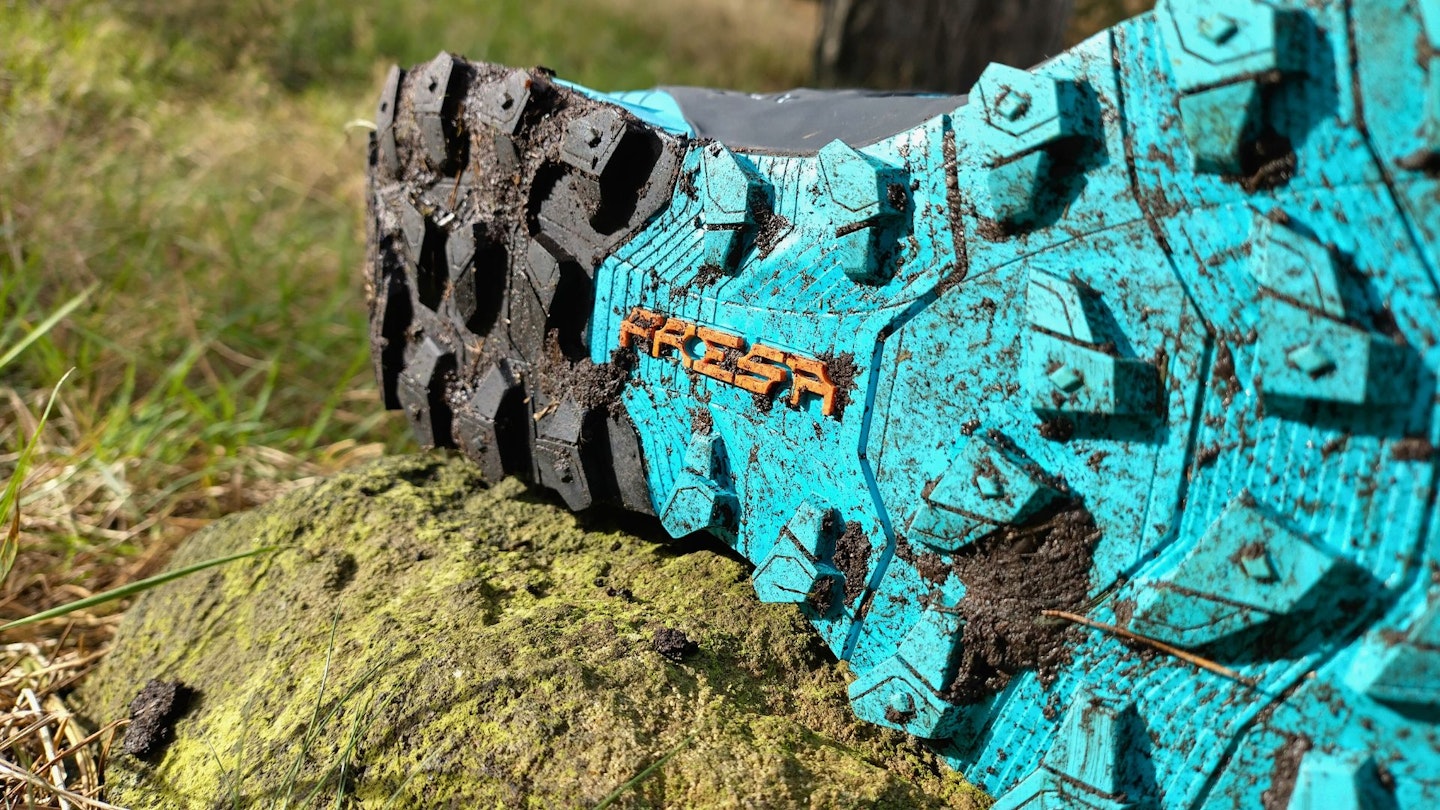 Cushioning: The jury is out on this one. Some may prefer softer rides (Hoka tend to top that chart), while others opt for a firmer under foot feel. It's your call, although muddier runs do tend to lend themselves to firmer rides.
Drop: Drop refers to the height difference between the heel and forefoot of the shoe. The closer you get to a zero drop (0mm), the closer the shoe is to a barefoot style of running.
Shoes with a low drop (under 6mm) suit runners who strike the ground with the forefoot or midfoot first. Shoes with a larger drop suit heel-strikers better.
Grip: Lug patterns vary to suit different terrain. Shallower, more closely spaced lugs suit hard-packed terrain better because they provide more surface area contact. Those that excel on soft ground and mud have deeper, more widely spaced lugs.
Lacing systems: Traditional tends to be favourite, but BOA and Salomon Quicklace-style systems are easier to use in really wet conditions if your shoes need adjusting enroute.
Fit: Shoes have different shapes and therefore suit different feet. Some brands make narrower or wider shoes than others - some models come with regular and wide fits.
What you want is a secure fit around the heel and good width in the forefoot. Feet swell a bit when running and walking so you need to allow about a thumb's width of space at the toe and be able to get a finger down each side of your Achilles tendon.
Waterproof trail running shoe care and cleaning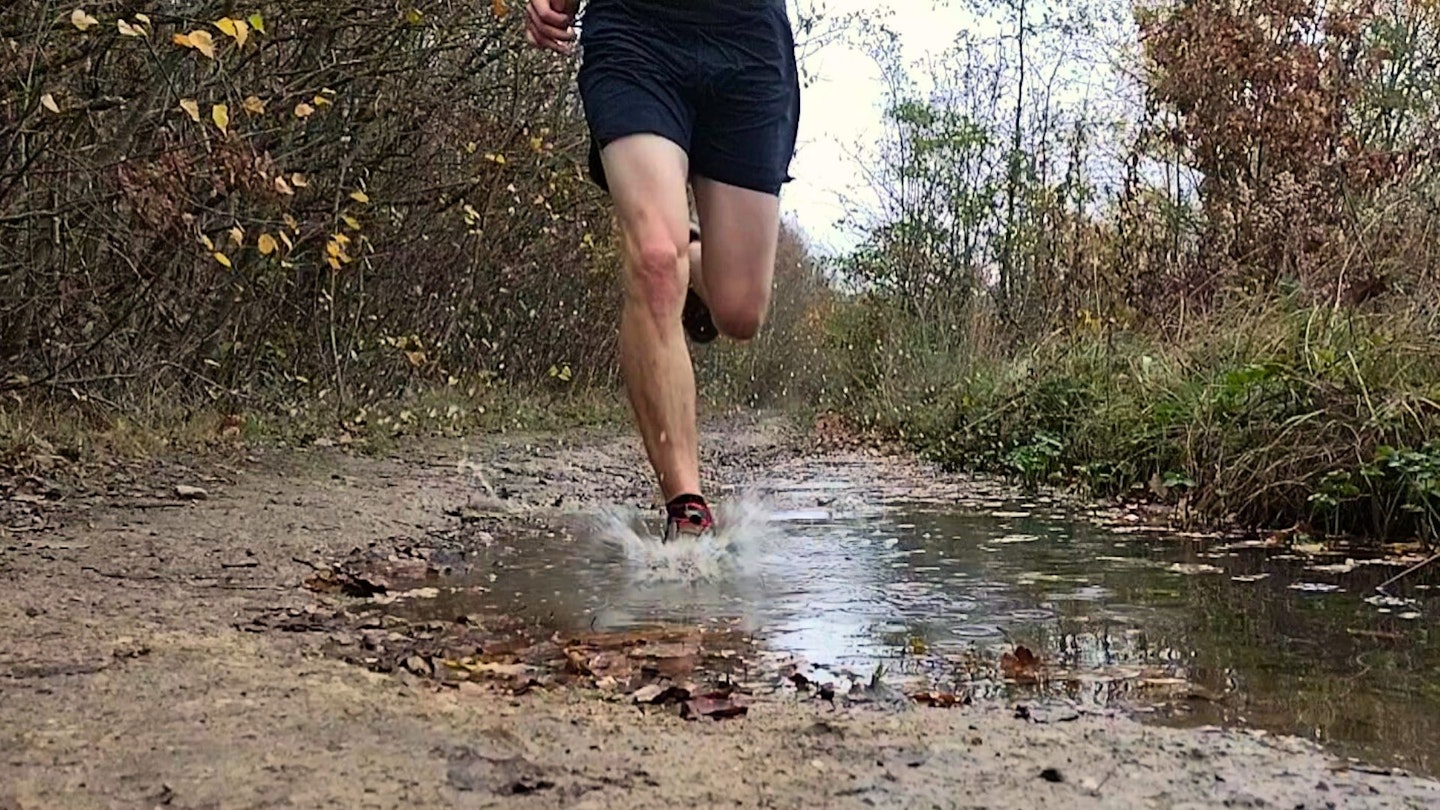 All outdoor footwear needs cared for if you want them to perform as well as they can for as long as they can. This is particularly true of waterproof outdoor footwear because in order for the waterproof lining to remain waterproof and breathable, it needs to be cleaned on a semi-regular basis.
This is very easy to do. All that's required is a couple of footwear cleaning products (see what we recommend below). One for cleaning the footwear fabric, the other for rejuvenating the water repellency.
Description
Eco-friendly, PFC-free footwear and gear spray-on spot cleaner. It's versatile and can be used on
Description
Eco-friendly, PFC-free footwear spray-on reproofer. The Footwear Repel Plus from Grangers is our
Description
Leather and fabric footwear care kit including brush and dry bag. The sustainability credentials
Top image: LFTO / Alamy
For all the latest news, tips and gear reviews, sign up to the Trail Running Newsletter.