Comfort is king when it comes to ultra trail running shoes. These are the shoes you should be able to rely on over long and arduous miles. The right shoe should make you feel like you can keep going forever, offering a blister-proof, supportive and lightweight ride.
First thing's first when you're looking to invest in any trail running shoe, you must have a good understanding of your own feet's anatomy and what structure of shoe works best for them. Consider the width of your feet, if they're narrower than average then you'll want to look for brands who are known for a narrower fit, like Salomon.
Or, for those with wider feet, a wider toe splay, or suffering with bunions, you'll probably want to reach for a shoe with more room in the toe-box to give your feet space to breathe. If your arches are high, you'll want to look at shoes with extra arch support, or even a stability shoe if you need some gait correction.
Once you understand what your feet need, you'll also need to consider features that optimise a trail running shoe for long distances. The first thing is comfort, but you should also consider the level of support, breathability, quality of the outsole and the terrain it's aimed at, and the fit. We expand on these below.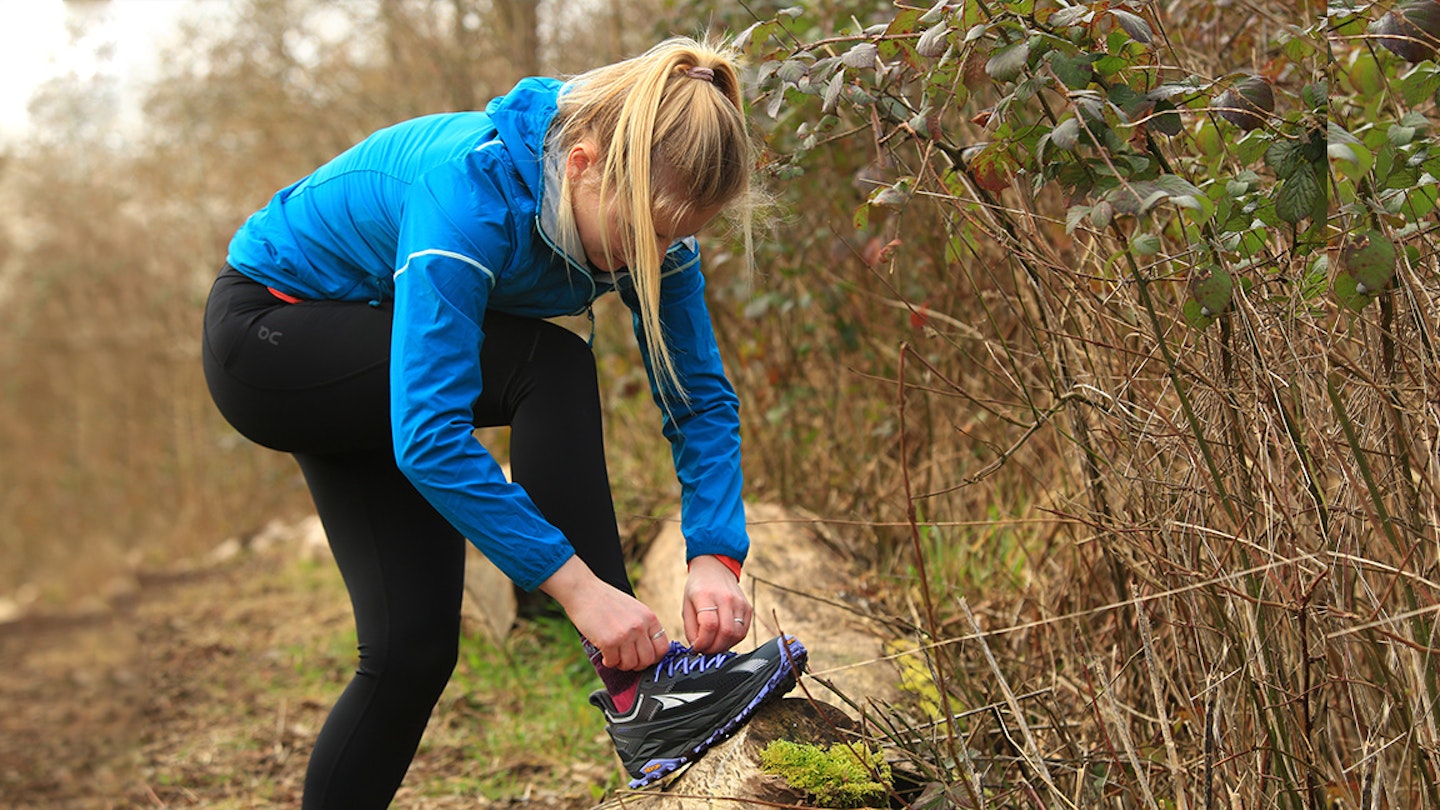 Our shortlist
Scarpa Spin Infinity – Best in Test
Decathlon Evadict MT2 – Best Value
Craft CTM Ultra Carbon – Fastest ultra shoe
Merrell MTL Skyfire 2 – Best lightweight ultra shoe
Saucony Endorphin Edge – Best carbon-plated ultra shoe
Altra Olympus 5 – Recommended for zero drop
Dynafit Ultra 100 – Recommended for stability
UA HOVR Ridge Trail Running Shoes – Recommended
Inov-8 Trailfly G 270 V2 – Recommended
Scott Ultra Carbon RC - Recommended
Arc'teryx Norvan LD 3 – Recommended
We asked trail running's top shoe brands to submit their best long-distance trail running shoes. In this article we thoroughly test a range of them, including ones with max cushioning, with carbon-fibre plates, and with zero drop, and share our honest and unbridled opinion on each.
Here, we take a look at the merits of a range of long-distance trail running shoes and test their features across different terrain and distances. This will help you decide on the best ultra running shoe for you. We've also explained key features to look out for in a pair of ultra trail running shoes.
Best ultra trail running shoes
Best in Test
Description
Scarpa has a range of trail running shoes for all eventualities, but what the Spin Infinity
Pros
Sturdy and supportive
Enough cushion for longer distances
Breathable and comfortable
Grippy over range of terrain
Cons
Not as agile/propulsive as some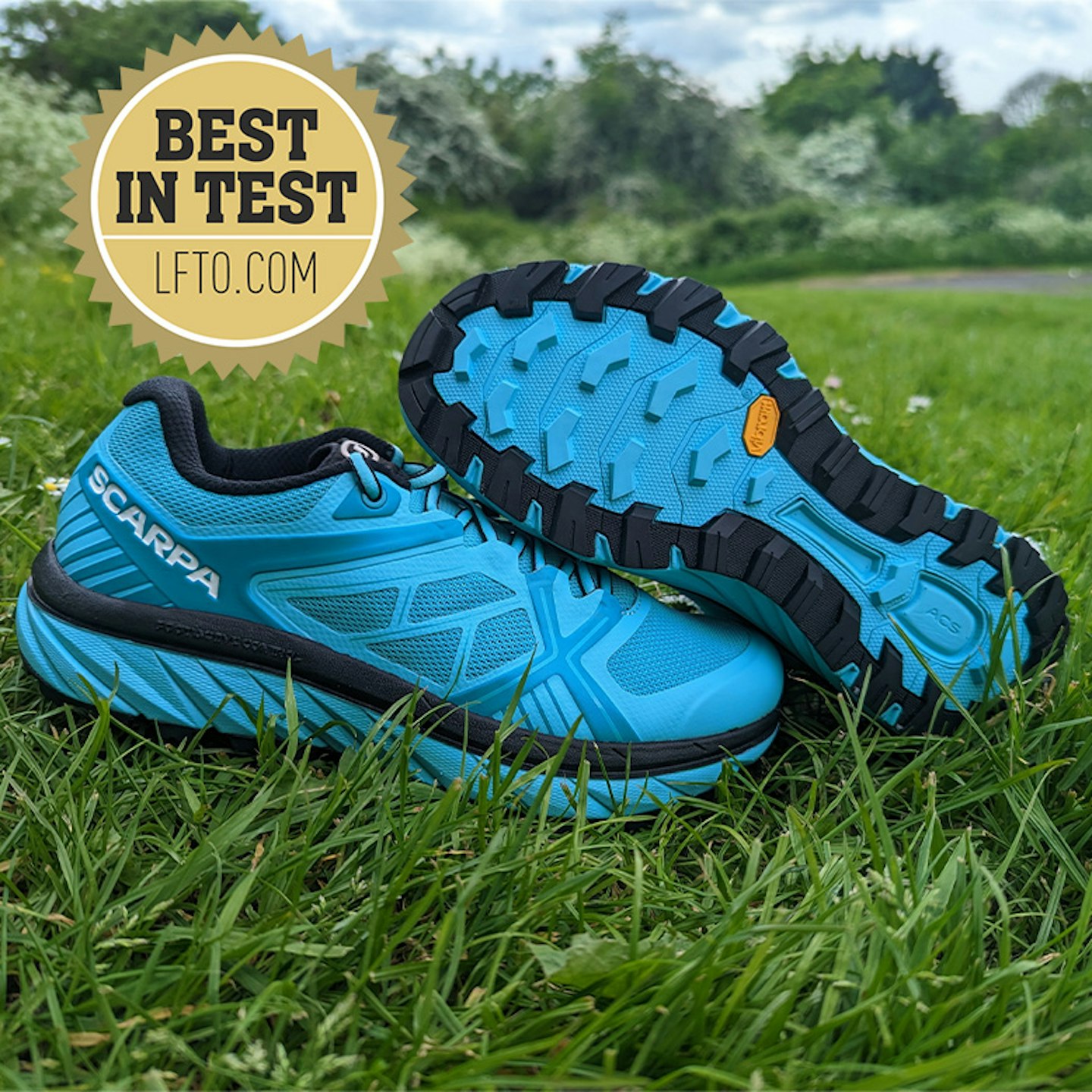 Best Value
Description
Decathlon says the Evadict MT2 is a mountain running shoe designed 'for distances of 0 to 170km'.
Pros
Structured and protective
Cushioned and comfortable
Affordable and performs well
Cons
May feel too rigid for some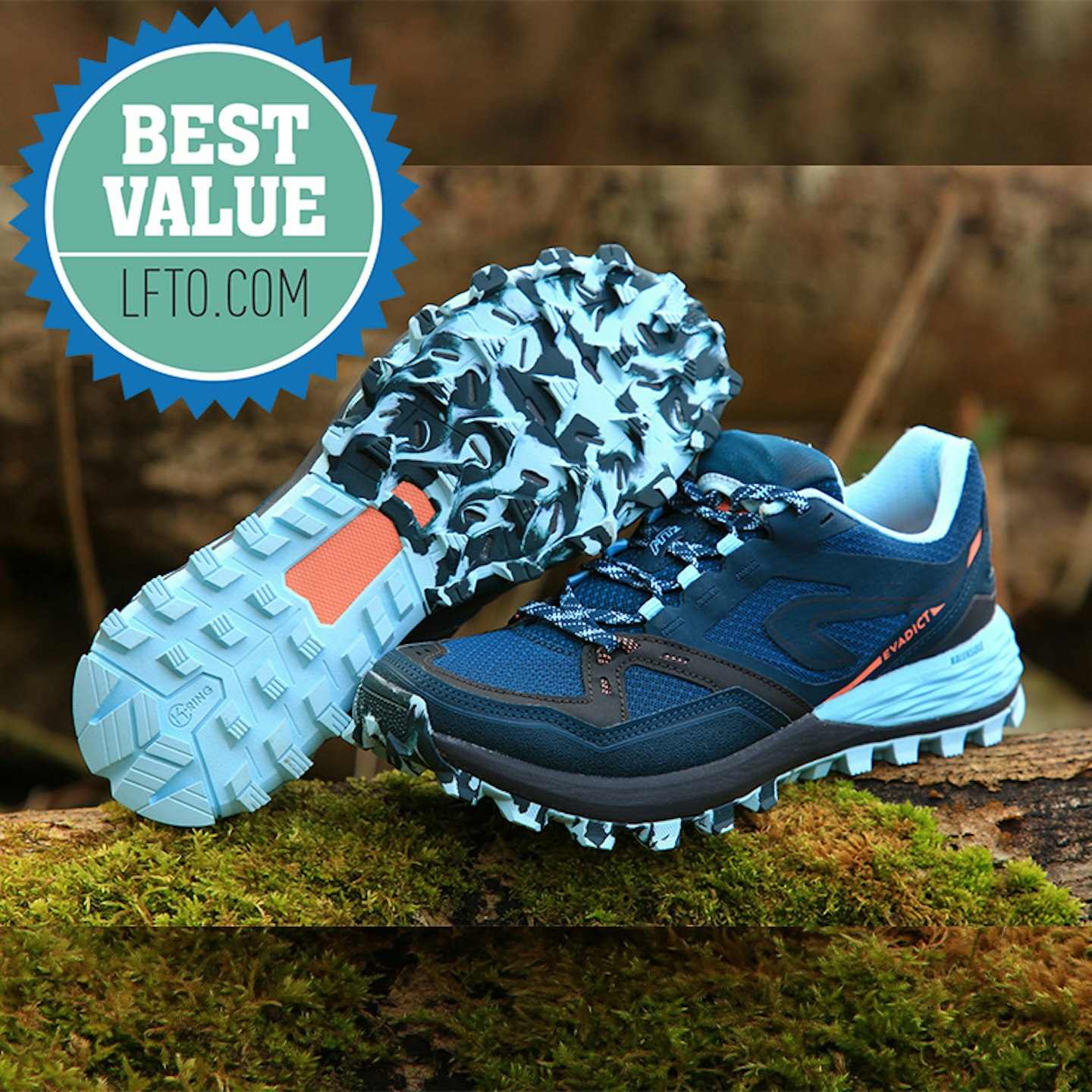 Fastest ultra shoe
Description
Donning the Craft CTM Ultra Carbon race shoes for the first time, the first thing that hit us was
Pros
Feels fast and propulsive
Shock-absorbing midsole 
Thought-out build
Cons
Heavier than some
Less affordable than others here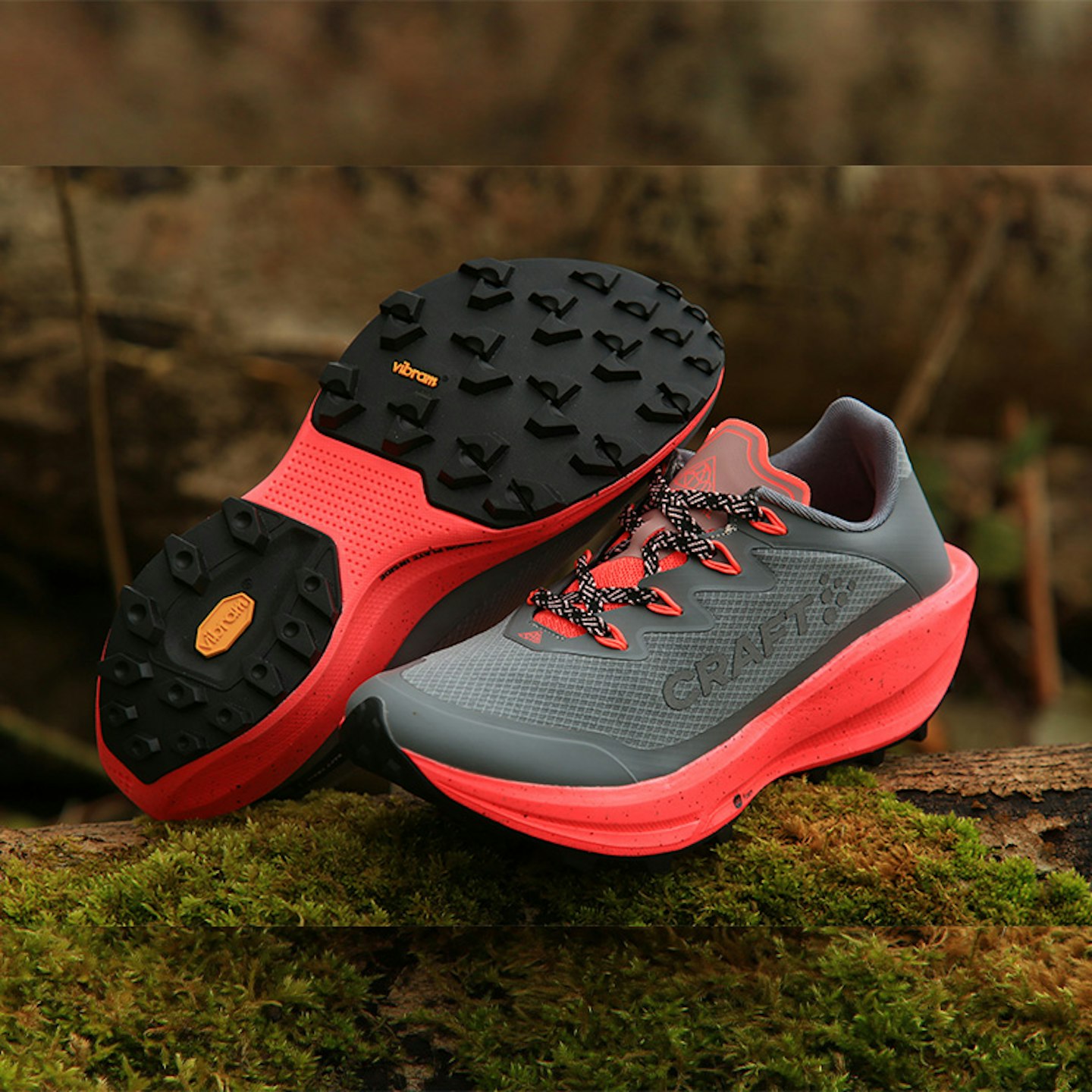 Best lightweight ultra shoe
Description
The MTL Skyfire 2 is the lightest trail running shoe Merrell has ever made. When on, the
Pros
Extremely light and breathable
Agile and fast
Good ground feel and precision
Cons
Less structural support and cushioning than some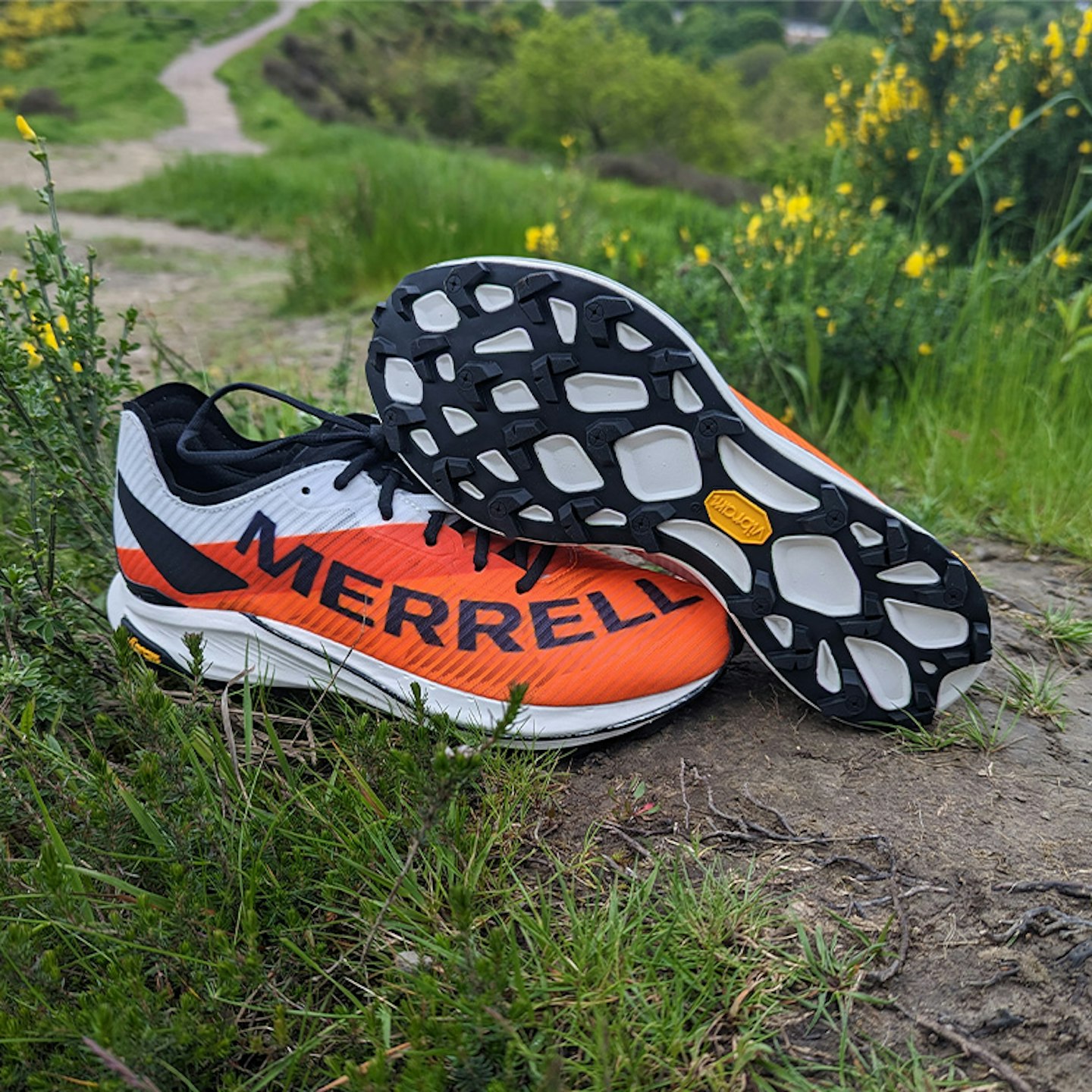 Best carbon fibre shoe
Description
Saucony's Endorphin Edge is a very focussed and lightweight trail shoe. It's intended for mixed
Pros
Lightweight and breathable
Propulsive midsole and carbon plate
Roomy toe-box
Great for long-distance comfort
Cons
Expensive
Less at home on soft mud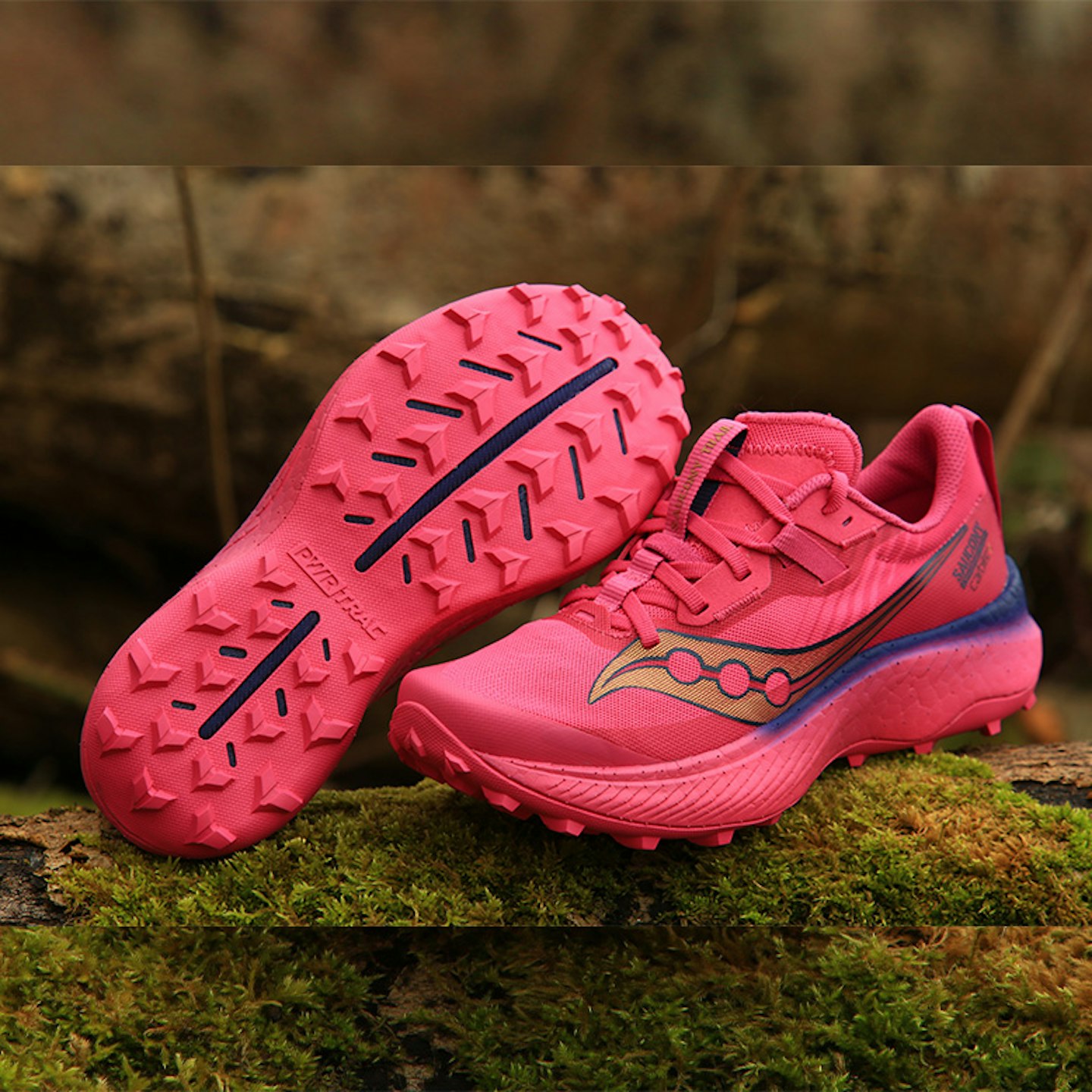 Recommended for zero-drop
Description
With a stack height of 33mm, the Olympus 5 may be zero drop, but it's certainly not minimalist. 
Pros
Well-placed cushioning
Grippy lugs
Wide toe-box
Well built
Cons
Sizing runs a little small
Tongue digs into ankle
Zero drop won't be for everyone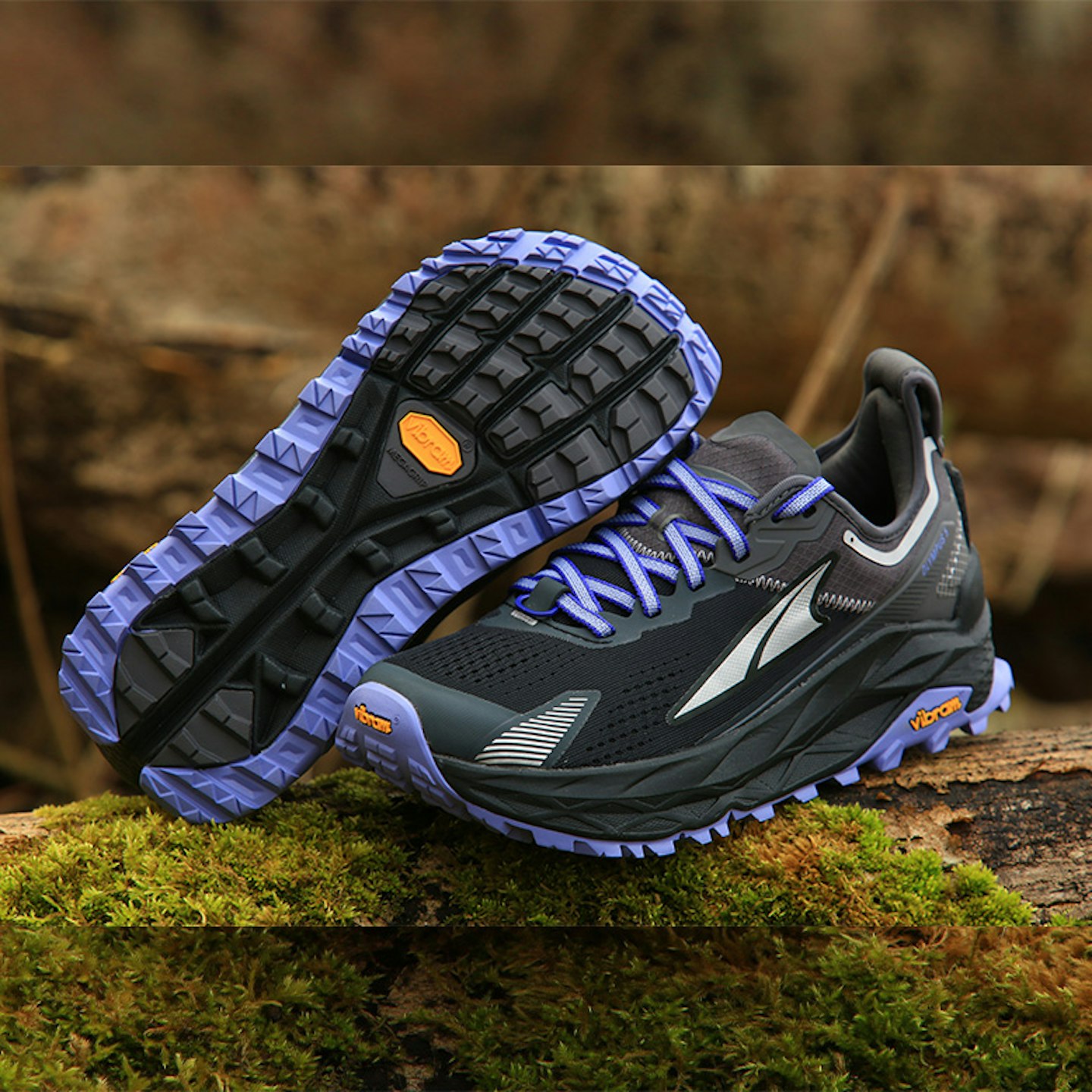 Recommended for stability
Description
The Dynafit Ultra 100 stands out in look and features, it's not your traditional trail running
Pros
Very sturdy and supportive
Protective over rocky terrain
Cons
Feel a little clumpy
Not for extreme mud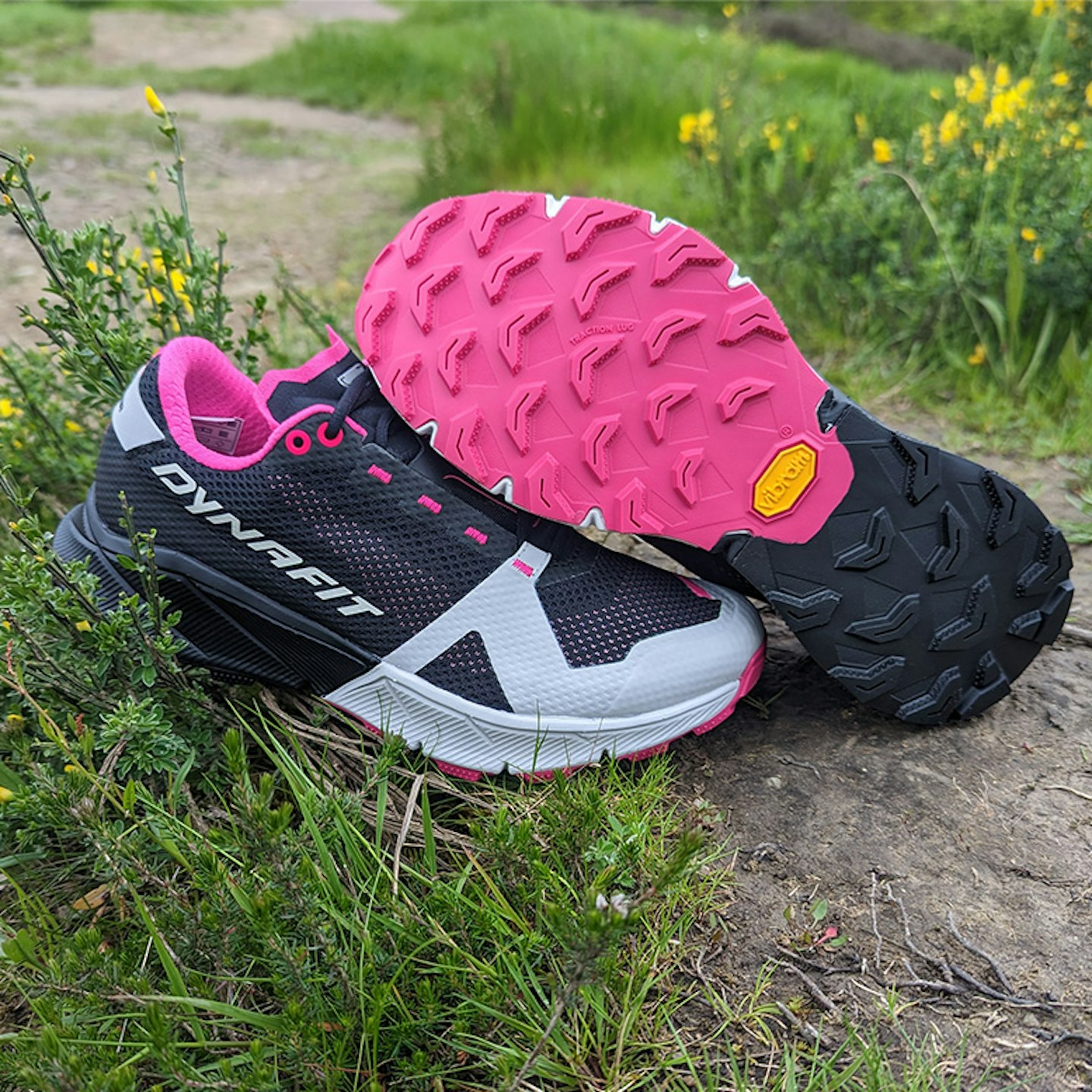 Recommended
Description
On the more affordable side of the scale, we have the unisex Under Armour HOVR Ridge trail running
Pros
Affordable sale price
Supportive and snug fit
Lugs give good grip  
Incorporates recycled materials
Cons
Not hugely high-tech
Heavier and less nimble than some 
Fit verging on narrow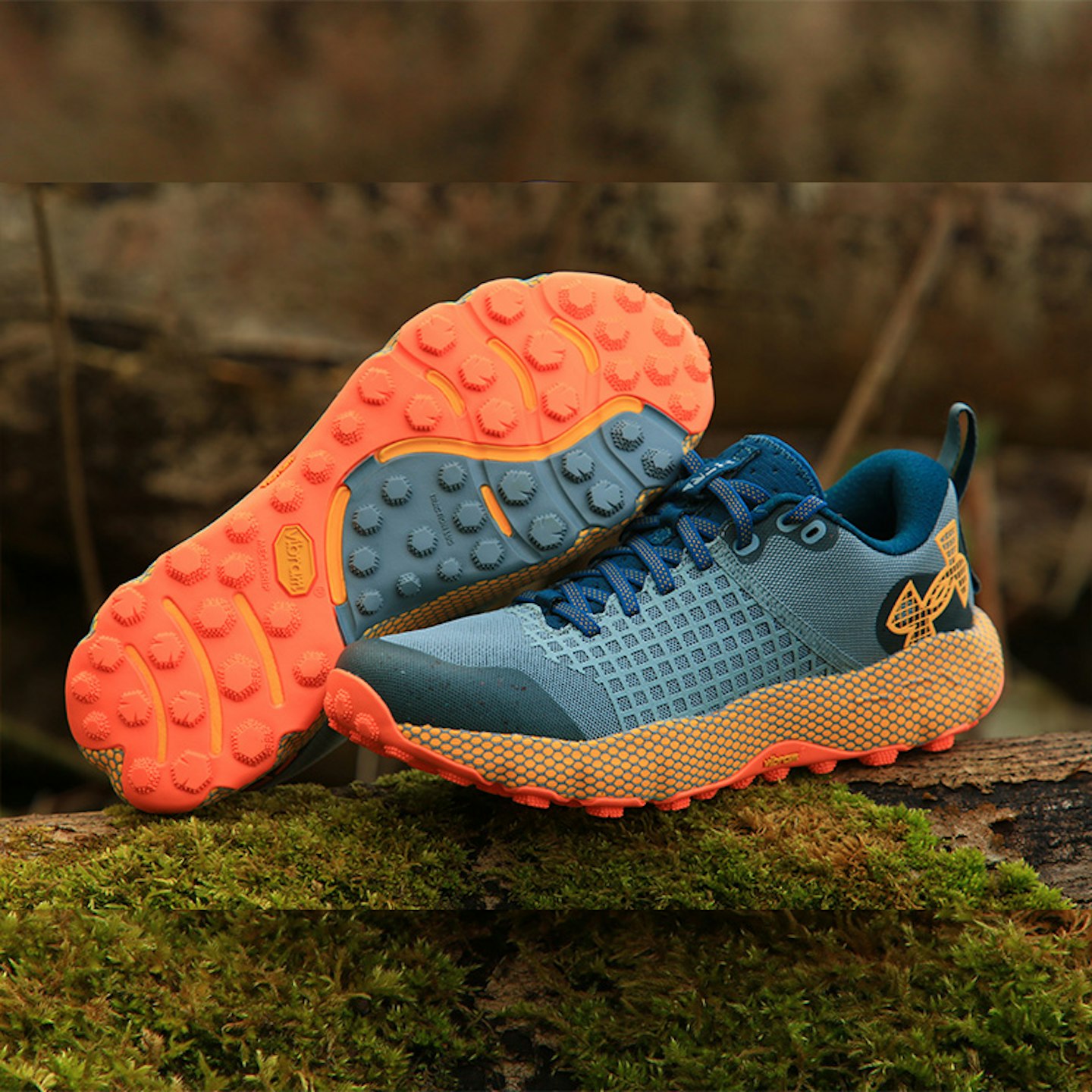 Recommended
Description
Inov-8 says this second version of their popular Trailfly G 270 (previously Terraultra) has had
Pros
Tough and grippy lugs
Good ground feel
Excellent stability
Cons
Zero drop won't be for everyone
Relatively costly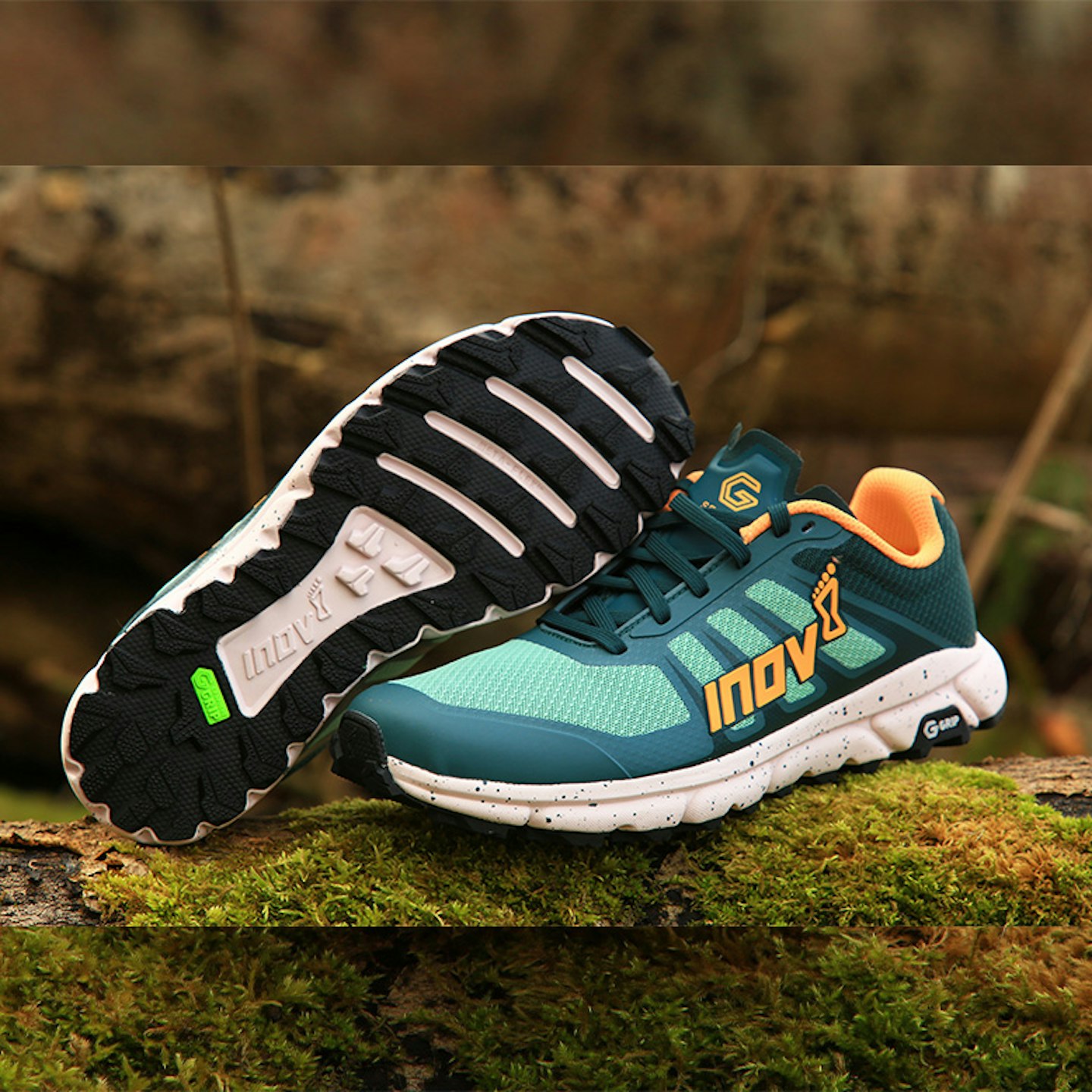 Recommended
Description
Scott pens the Scott Ultra Carbon RC as their 'most technological trail racing product to date'
Pros
Lots of stability and structure to the shoe
Rocker aids momentum 
Bright colourways 
Durable feel
Cons
Not as agile as others
Feels a little too rigid
Less affordable than others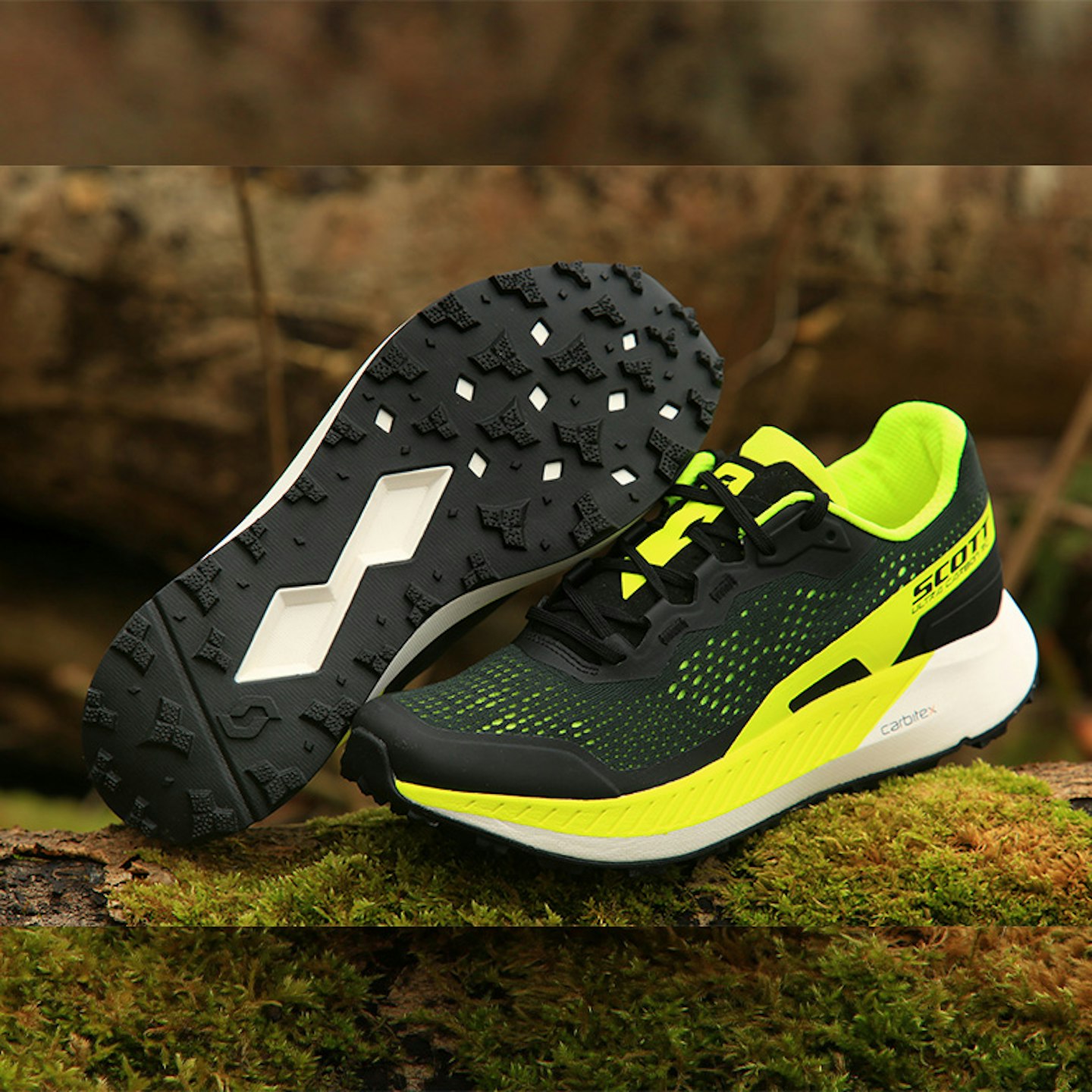 Recommended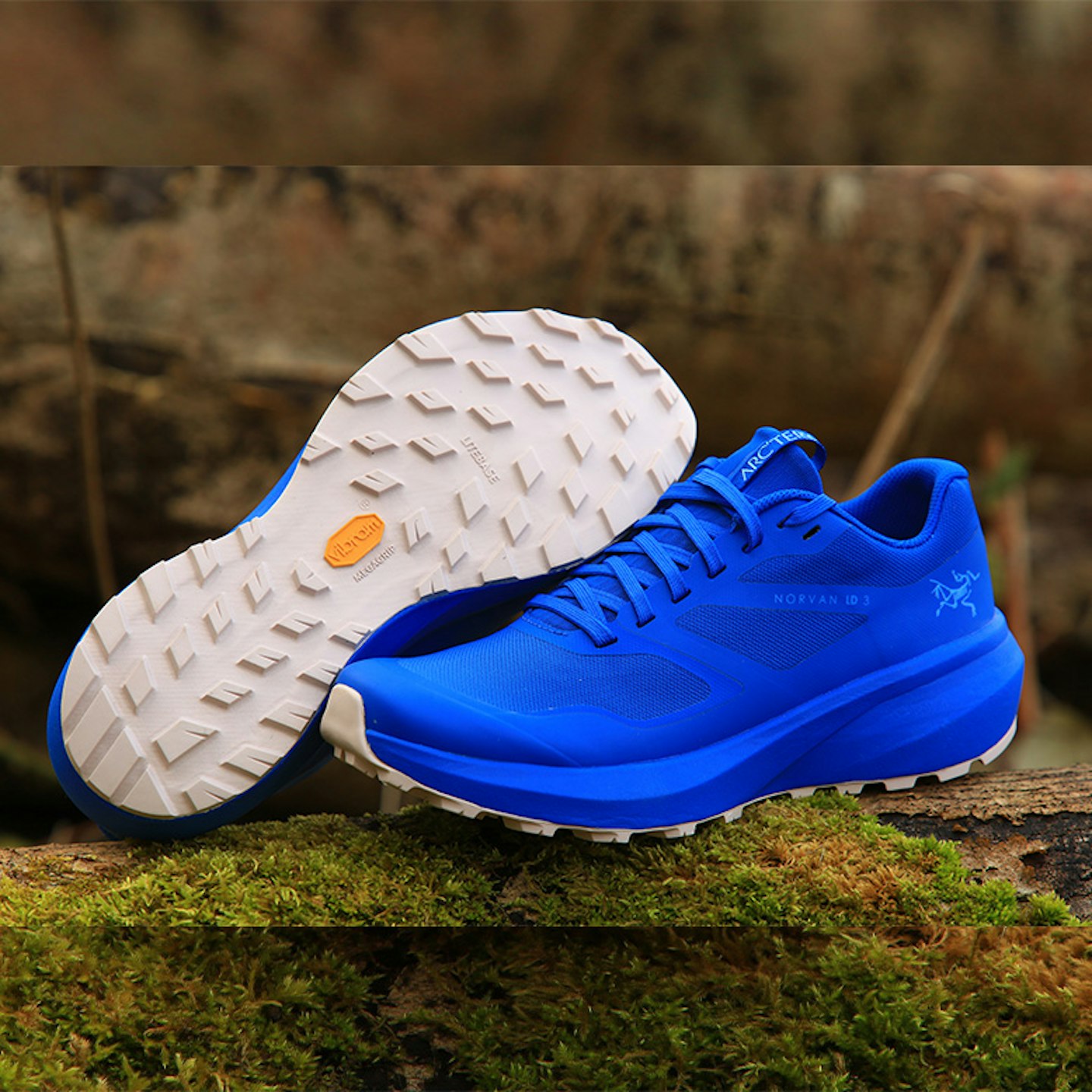 Live For The Outdoors
Description
With long-distance in the name (LD), we had high hopes for the comfort and durability of the
Pros
Lightweight and comfortable 
Good stability and grip
Stylish
Cons
Not as agile as others 
Relatively expensive
Monochrome colourways no longer appear available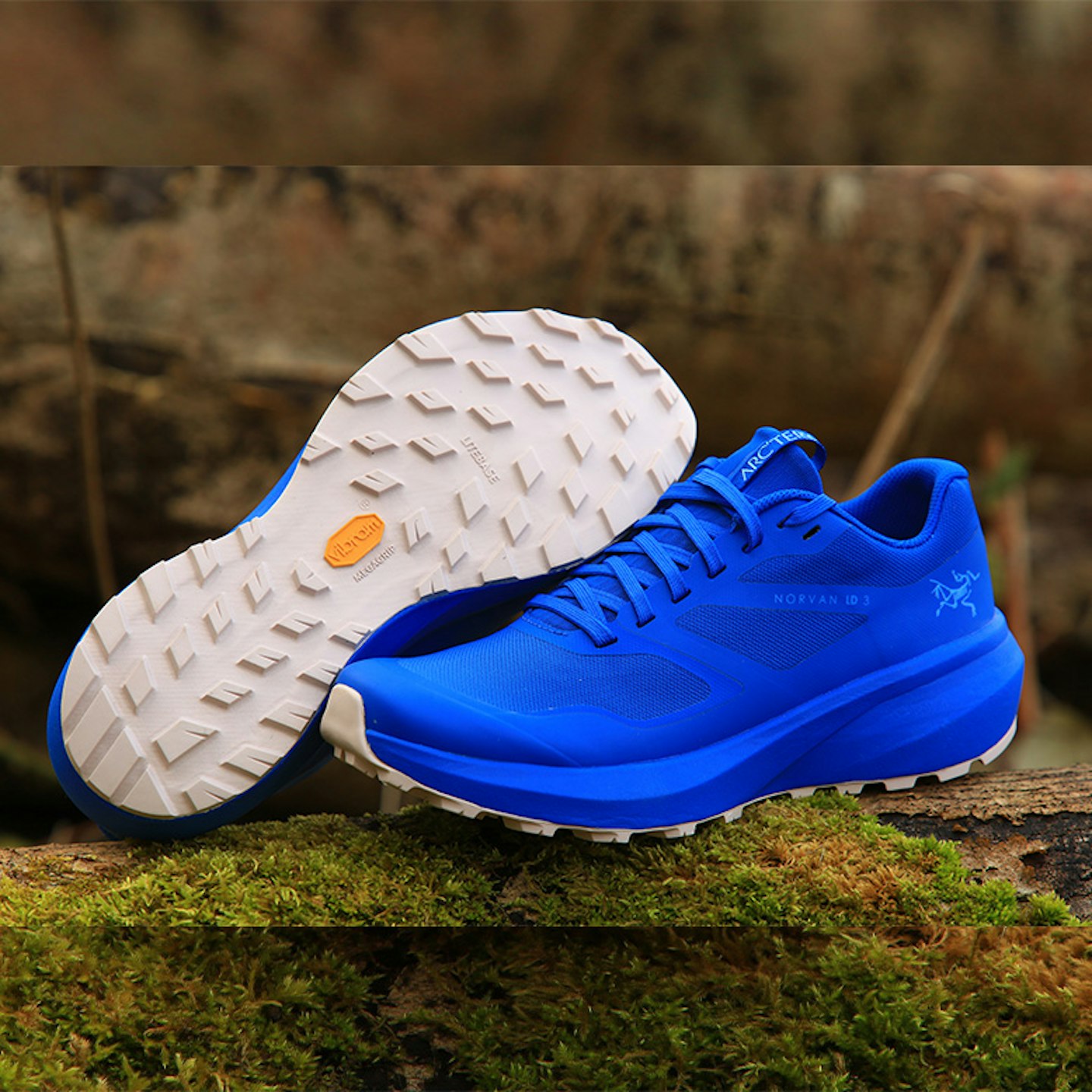 What to look for in a long-distance running shoe
The first thing is comfort, this can be seen in the level of cushioning, the materials used, and those little features that make your run smoother.
You should also think about how supportive the shoe is, does it offer good support in the arches (if you need that), heel, and overlays? What is the density and durability of the midsole foam?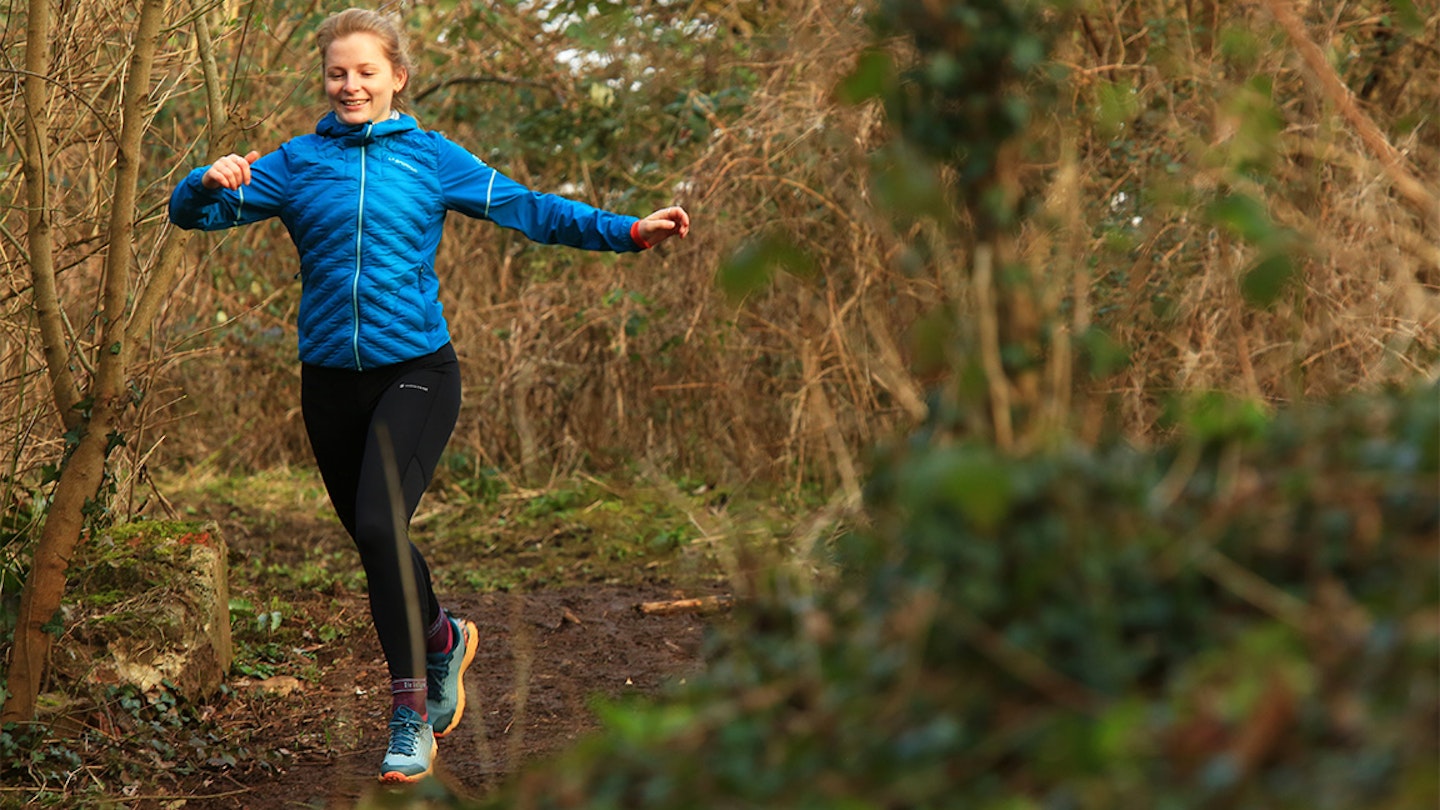 Most of all, the fit needs to be right for you. Fit could depend on many aspects such as: placement of cushioning, height of the heel collar, how the tongue sits, the width of the shoe, the size of the toe-box, and more. If these terms are confusing, take a look at our trail running shoe buyer's guide to better understand key features of a run shoe and how they fit.
We recommend you wear your shoes around the house before getting them muddy, to see whether the fit and level of support is right for you. Most shoe retailers will have a refund policy, so if you don't get on with them, you can send them back and find a pair that works for you.
Don't forget to subscribe to the Trail Running Newsletter to get expert advice and inspiration delivered to your inbox.