Inov-8 are one of the brands you immediately start to notice when you get into trail running. They are everywhere and they are popular. But we wanted to know, when it comes to tackling the rough stuff, will the Ultra 260 V2 X-Talons live up to the hype?
Inov-8 says the new and updated version of the popular Ultra 260 X-Talon trail running shoe now comes with an 'improved fit and locked-in feel', with the tongue in particular benefitting from a slimmed down design. Here tester Graham puts the Talon to the test over muddy and wet fells during the British winter…
Features and fit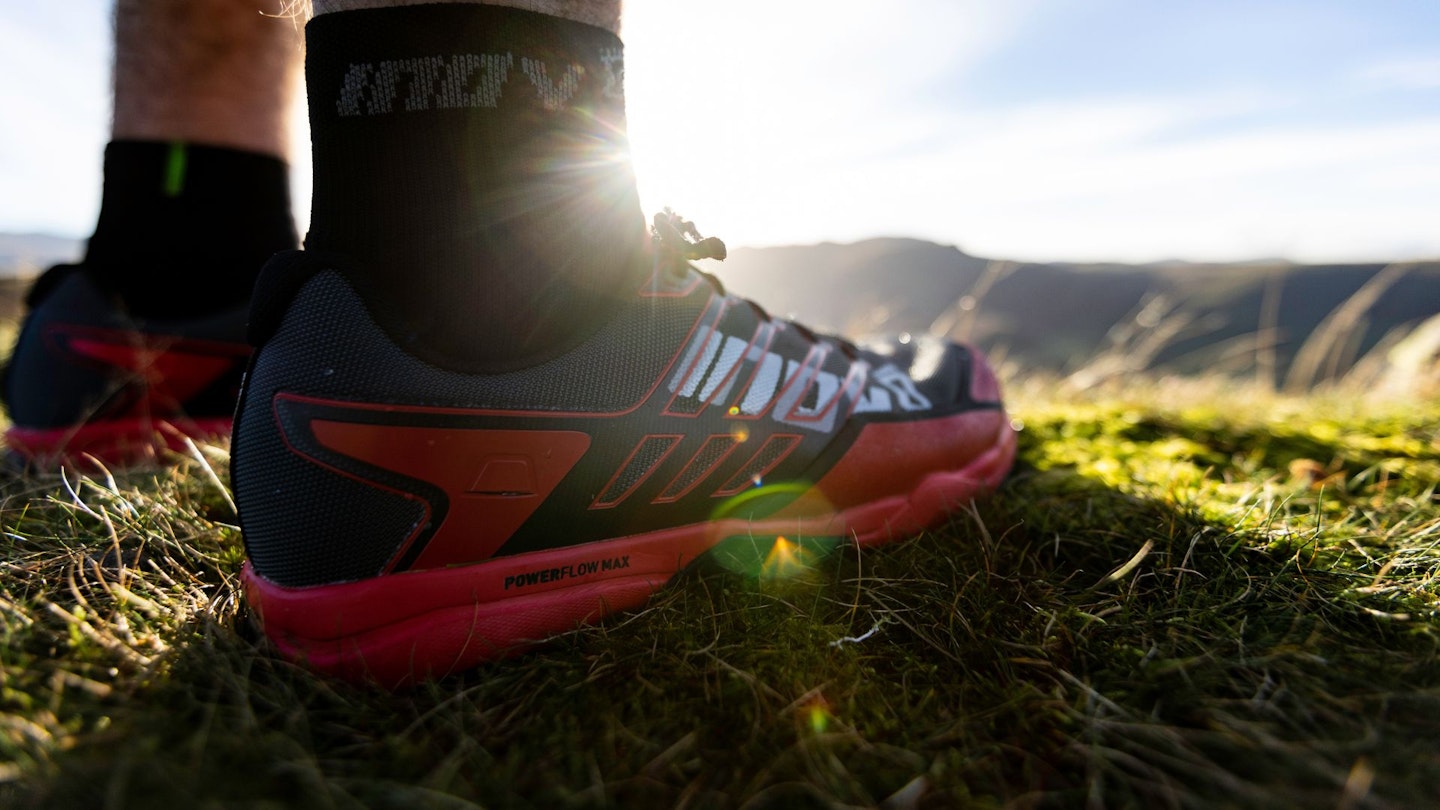 If a trail shoe doesn't pass the fit test, then everything else falls away instantly. Get it right and you'll likely be a repeat customer, that's how important fit and comfort are in a shoe.
The Inov-8 Talon models are known for being relatively wide in the toe, and having been cursed with narrow feet myself, I've steered clear of the brand until now. The fit of the Talon is graded by Inov-8 as a 4/5 for width, which had me worried. Surprisingly, the shoes slipped on and fastened snugly, with enough room left for foot swelling (yes, this happens) when my feet get a few hours under the belt.
Though it appears relatively short, the super flat and feather-thin tongue sits nice and smooth against the foot and once laced up, doesn't move around. The shoe feels great on and there's no annoying ankle rub or other moving around once the laces are done up. There's also a reassuring amount of padding going on in the ankle and along the footbed, which has a 9mm/6mm midsole stack.
The design is set up for comfort and mile upon mile of slogging it out across rough landscape, as any good fell running shoe should. The classic 'Graphene Grip' lugs on the Talon measure up at 8mm, which is pretty hefty as some other brands will tail off around 5mm.
With the ample 'Powerflow Max' padding and hardcore lugs, you'd expect this to be quite a heavy shoe, but coming in at 260g, the Talon is in the same ballpark as similar spec'd fell running shoes and certainly doesn't feel clumpy in action. If you're after a really light a fast fell shoe though, the Inov-8 X-Talon G 210 V2 could just edge it.
We all know that if you look good, then you feel good and by extension, you run well. And for what it's worth, the Talon looks pretty great out of the box. This doesn't really matter to me personally, but some people do take this into account.
Performance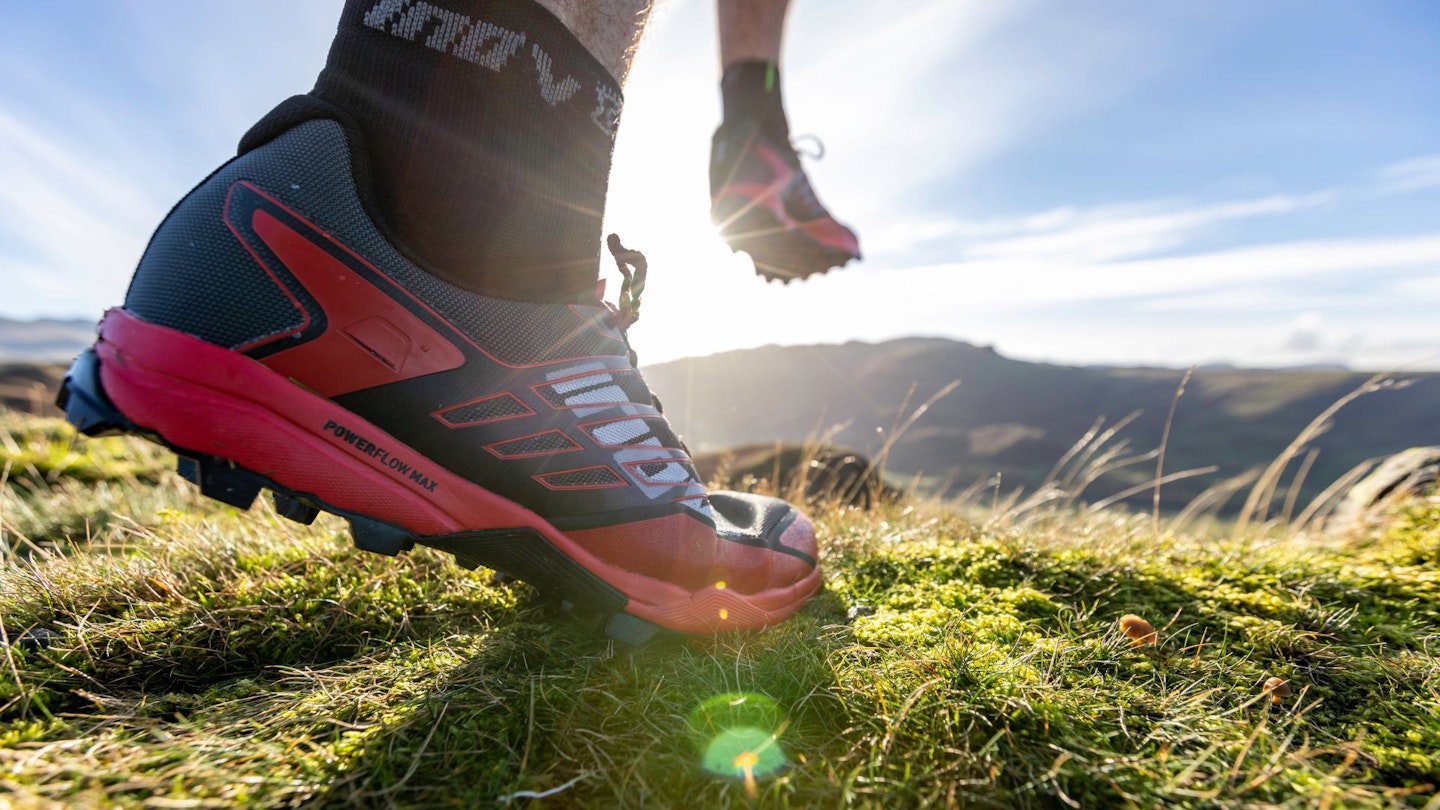 When testing the Talons during many a dark and muddy winter club run, my initial reaction was that compared to other winter trail running shoes, there was not as much flex as I expected going over tree roots and rocks on technical sections. However, at no point was I overly concerned about this. Night runs are a combination of confidence in your shoe and your step. The Talons held up their end of the bargain from the outset.
As someone who has suffered ankle injuries over the years, this felt reassuring. In fact, the whole shoe, whilst not as chunky as say a Hoka, did instil confidence that they'd perform and protect the feet across an entire day on the go.
The lugs are big and as expected, felt a bit tough when running over tarmac or solid country lanes. I found myself looking for softer ground like a grass verge if possible. The opposite side of the spectrum to a road shoe, the Talons had me aiming for the softer mud or straight up filth in front of me.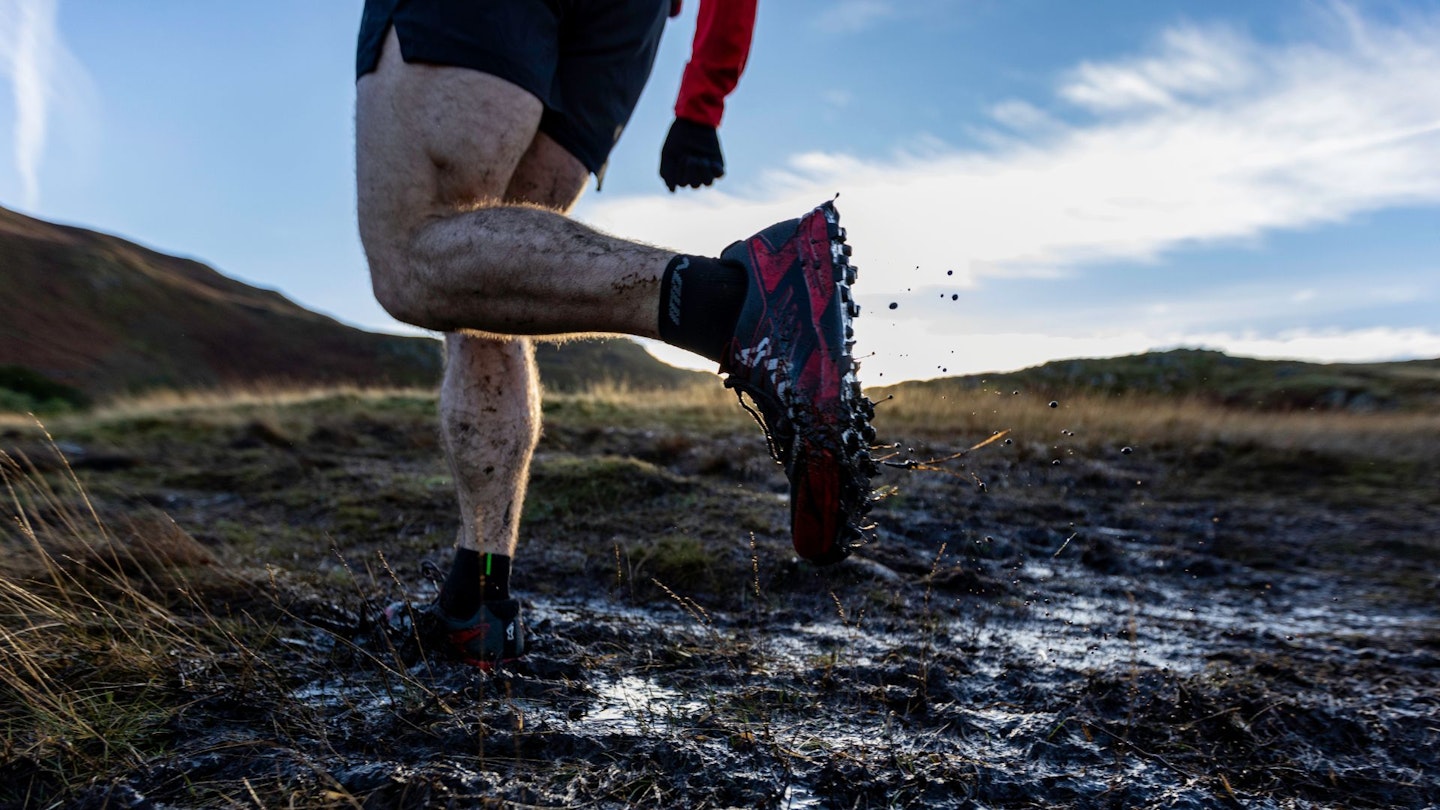 These shoes are designed to and can take the mud. Instead of getting caked and heavy, they shed most of the muck straight away. Even on the occasional ploughed field, they didn't become that 2kg ball of mud on the end of your foot that we've all experienced.
Where these shoes really deliver though is the grip. I ran a section down a very steep grassy bank I have done several times before and I began to smile. The multidirectional triangular lugs with super grippy 'Stickygrip™' rubber outsole gave an extremely solid grip, and there was no foot movement within the shoe, which my toes thanked me for!
It was a similar story on steep downhill gravel tracks and when going uphill. The Talon is the definition of consistency. You can power through your legs fully without having to worry whether the shoe will back you up. It just does.
As for coping in the wet, the large toe bumper definitely helps when pushing through wet grass and protects from loose rocks, while the 'ballistic nylon' upper felt appropriately tough. They're not as impermeable as a waterproof trail running shoe, but get the job done.
Verdict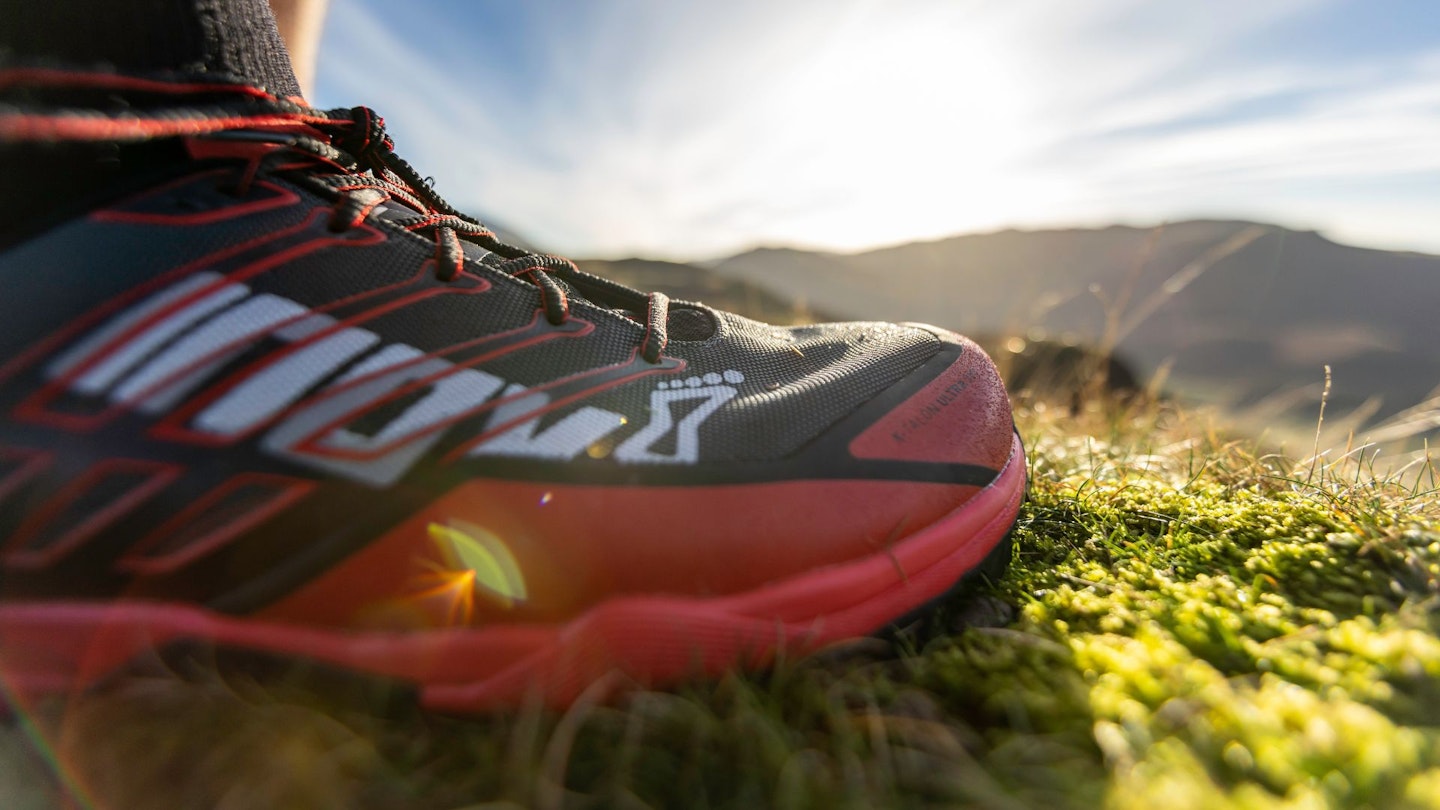 When trying to come up with negatives for these shoes, I came up short. The Talon is designed for fell running and for me at least, it ticks all the boxes and some. I could happily wear these through the bleakest of weather conditions without hesitation.
Features 4/5 | Performance 5/5 | Value 4/5 | Sustainability 4/5
Overall score: 83%
Pros: Provides traction in thick mud, robustly built, reliable for longer distance
Cons: Not as light and agile as others
For all the latest news, tips and gear reviews, sign up to the Trail Running Newsletter.