It's that time again, folks. We've put countless products to the test and picked our absolute favourite pieces. Here is LFTO's definitive list of the best running gear for 2023.
Below you'll find winners of the best running shoes, jacket, legwear, watch, pack, and accessories. We've also highlighted the best running brands, retailers, and running event. Let's get into it...
The Winners
Best performance trail shoe: La Sportive Cyklon Cross GTXL
Best value trail shoe: Adidas Terrex Souldstride Flow
Best running jacket: Montane Phase Nano
Best running socks: Bridgedale Trail Run T2 Merino Sport 3/4 Crew
Best running watch: Coros Apex Pro 2
Best running hydration pack: Inov-8 Ultrapack Pro 2in1
Best running legwear: Rab Talus Trail Light Shorts
Best running top: OMM Core+ Hoodie
Best running sunglasses: Goodr Whiskey Shots with Satan
Best running recovery aid: Riixo Recovery Cuffs
Best running innovation: Petzl NAO RL
Best app for running: Komoot
How we choose our Gear of the Year
In order to be selected for a coveted LFTO Trail Running Gear of the Year award, a product has to be rigorously tested by our team and pass with flying colours.
One thing's for sure with us, we won't recommend a product we wouldn't use ourselves, or recommend to a friend. We only write about running gear we believe in, and that couldn't be truer for the winners below.
This year's winners have been picked from numerous entries and have proved themselves when it comes to practicality, comfort, value and performance for trail running.
Best performance trail shoe: La Sportiva Cyklon Cross GTX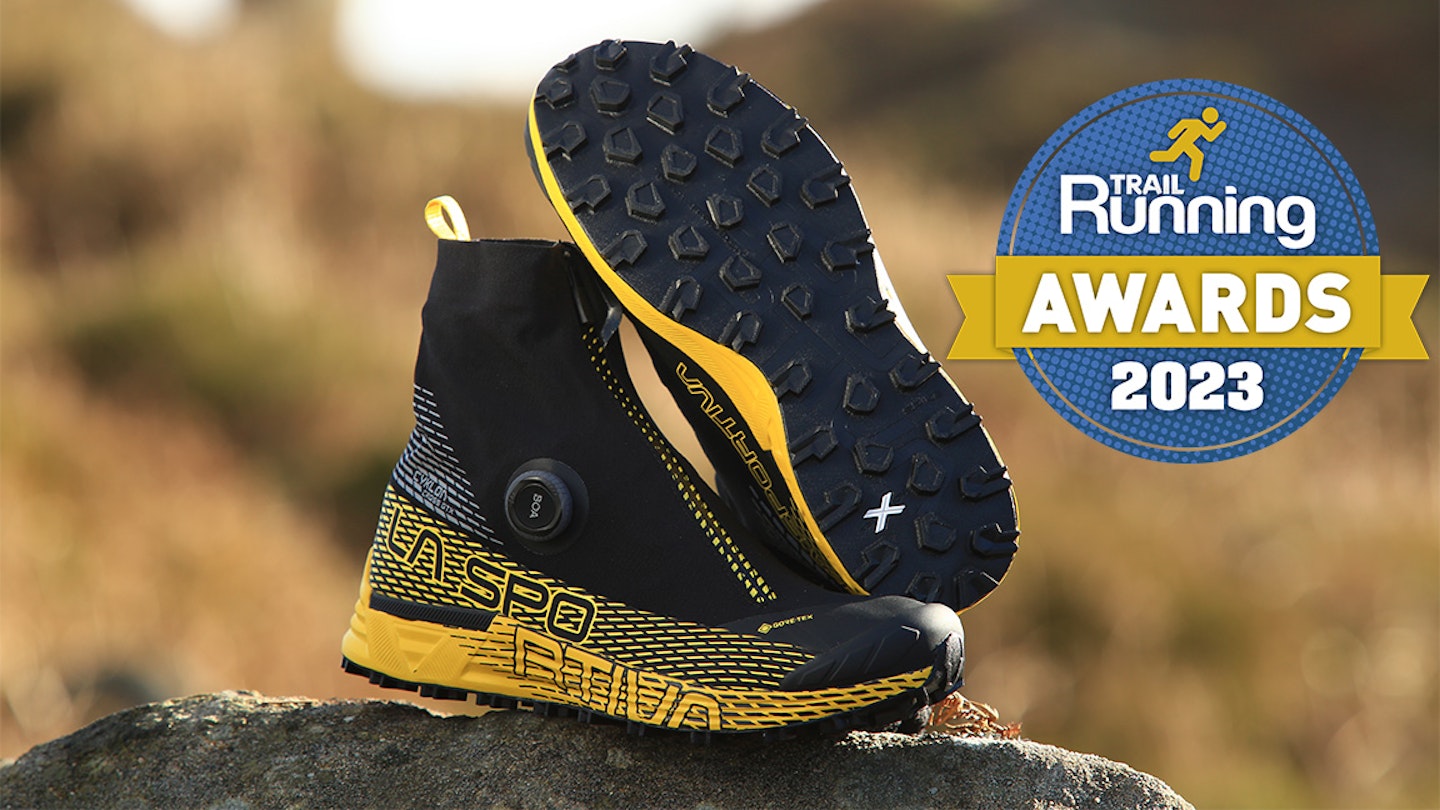 Best performance trail shoe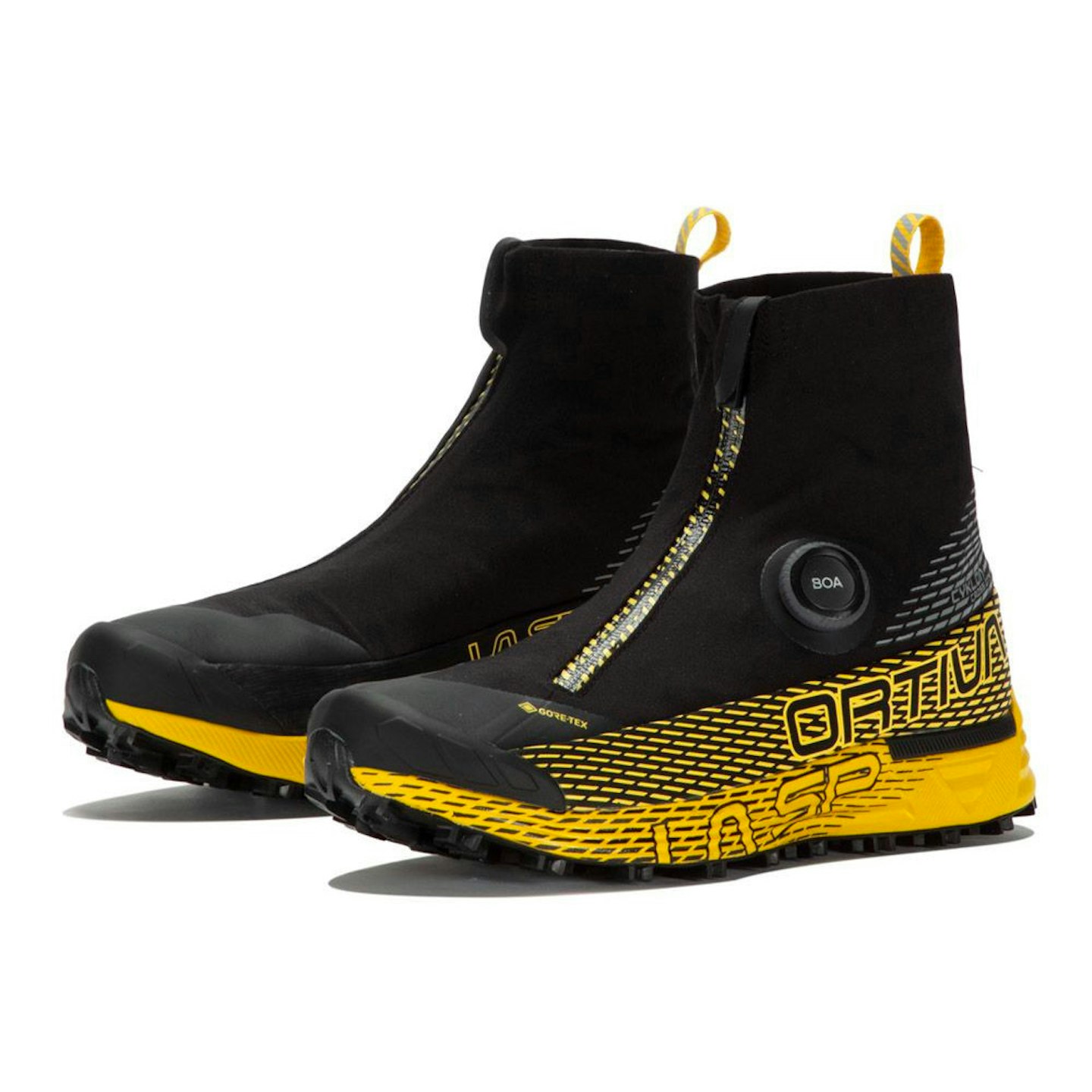 Despite appearing reasonably specialist, we found the Cyklon Cross GTX to be a surprisingly versatile and impressive trail running shoe. It's predominantly a cold weather shoe, but it tackles many terrain types with vigour.
Over hard and rocky ground, the midsole soaks up the harsh impact while the FriXion White rubber compound is super grippy. On soft ground, the aggressive lugs grip like tractor tyres. And if you're running in icy or slippery conditions, attach the La Sportiva AT Grip Spikes and away you go.
The most notable part of the Cyklon Cross GTX is the built-in gaiter. It's fantastic for keeping splashes from puddles and debris out. The BOA lacing is equally useful, providing a fast and secure system. For races and technical routes, this is a seriously impressive trail running shoe.
Read our full review of the La Sportiva Cyklon Cross GTX here
Best value trail shoe: Adidas Terrex Soulstride Flow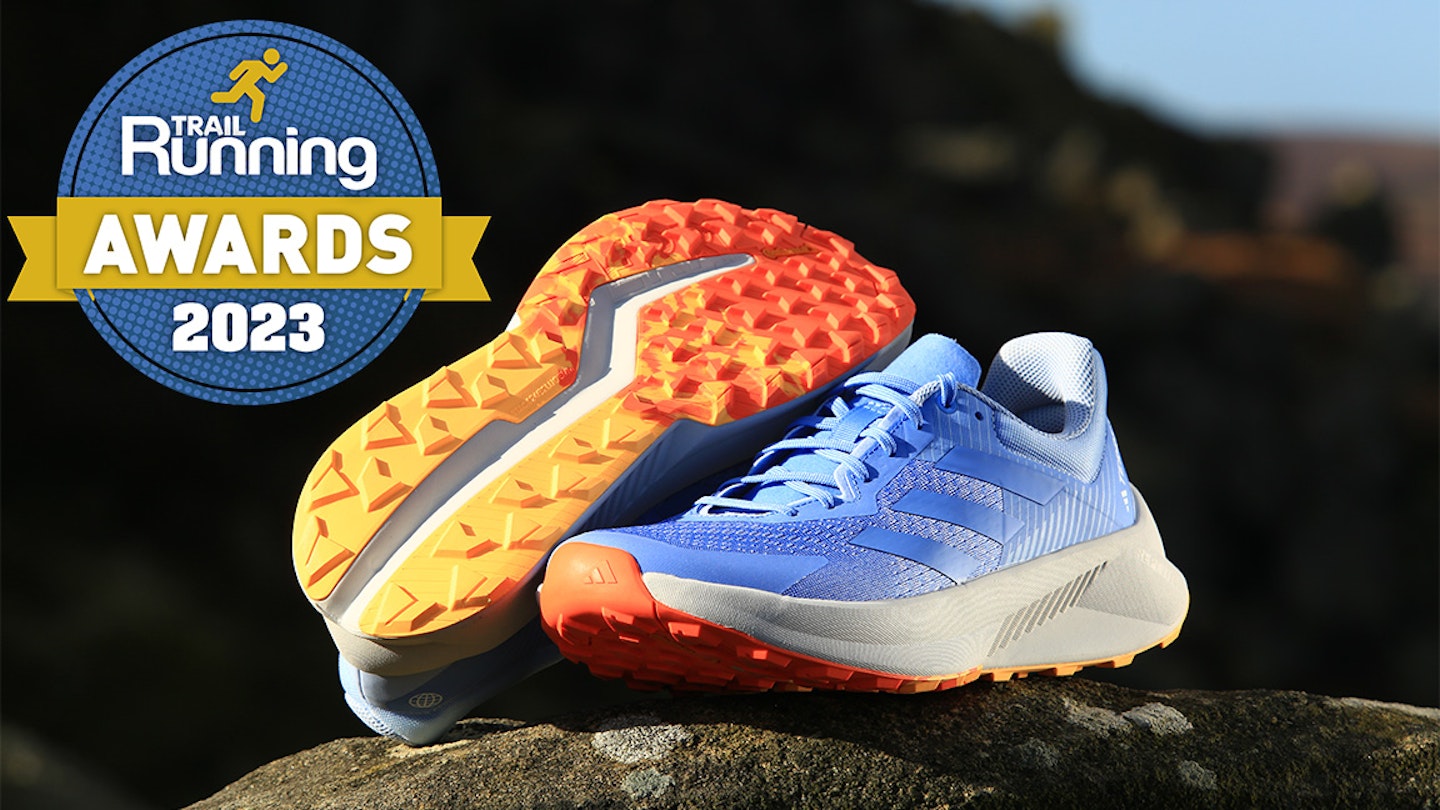 Best value trail shoe
The Terrex Soulstride is a great option for embarking on your first trail runs, exploring road to trail routes, or for existing trail runners. It's quite a crowd pleaser.
Adidas call the lug pattern a hybrid one, and it performs best along routes that consist of well-beaten trails and roads. In fairness, that's most peoples' everyday local routes.
It's got a very cushioned midsole and combined with generous width, it's a surprisingly good shoe for medium and longer runs. The tongue and ankle cuff are plush and padded too.
We like that although the Terrex Soulstride Flow is affordable, it's tough and durable. Moreover, a significant proportion of the upper material is recycled.
Best running jacket: Montane Phase Nano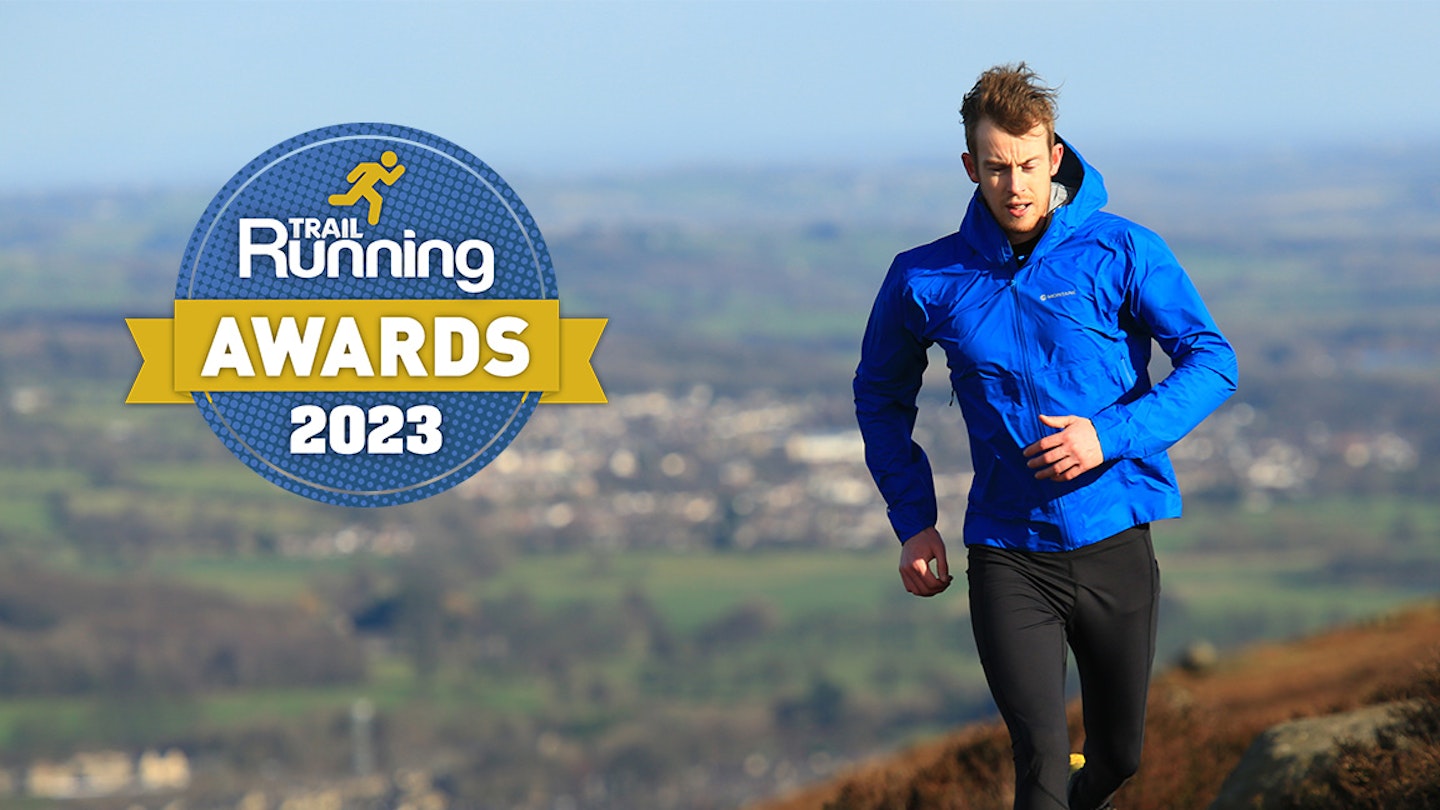 Best running jacket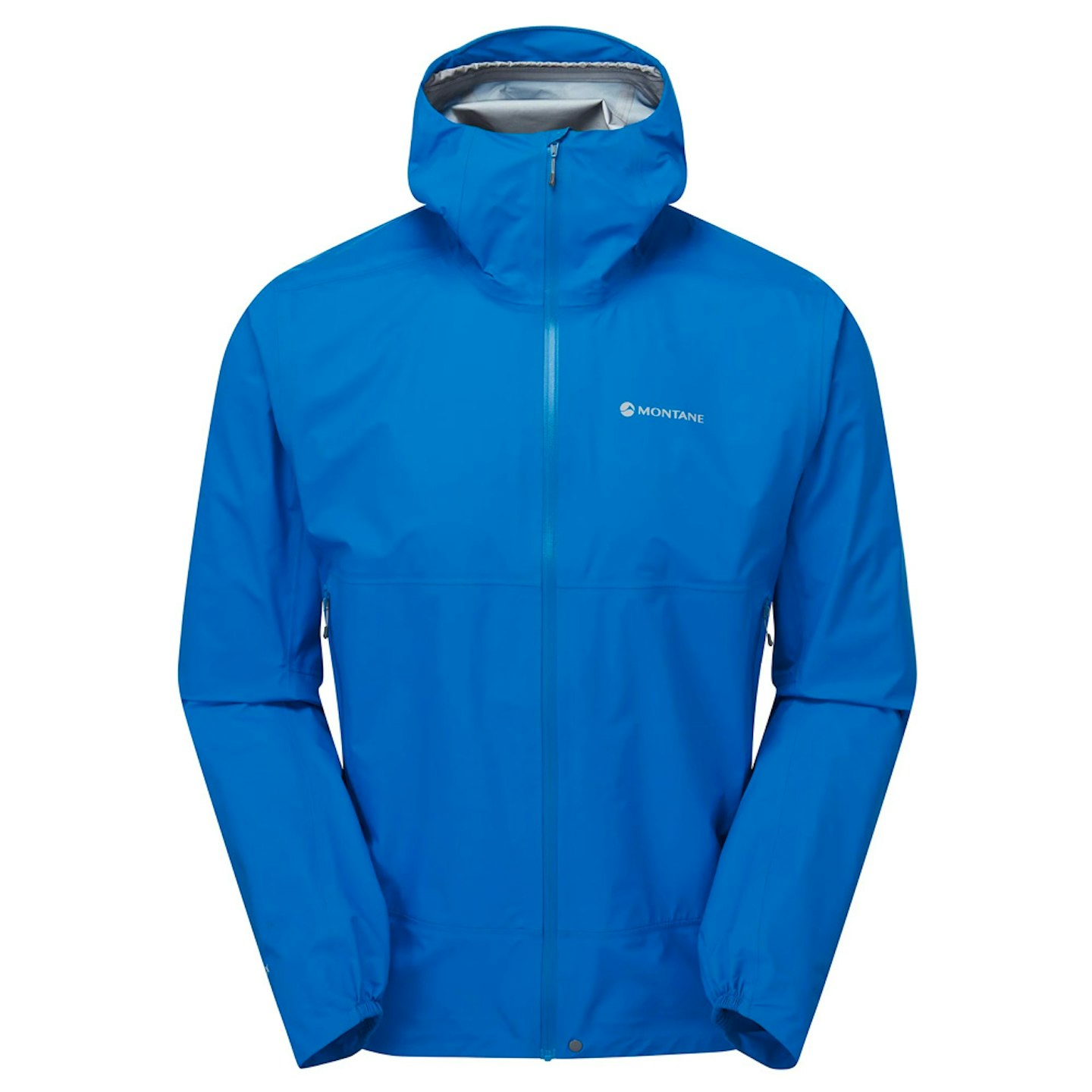 Montane's lightest waterproof Gore-Tex jacket shows how breathable a waterproof running jacket can be. There aren't many options out there that are truly suitable for running, but the Phase Nano absolutely is.
The waterproof fabric it uses is the aptly-named Gore-Tex Active. It's got typical Gore-Tex levels of waterproofing, while cutting weight right down.
Although the Phase Nano only weighs 250g, it's not like Montane has skimped on features. The main zip is water repellent and boosted by an internal stormflap. A brace of side pockets also have water repellent zips, and the hood is three-point adjustable with a stiffened peak.
Articulation and freedom of movement is remarkably good, considering this jacket's athletic fit. It's slim-ish but doesn't feel restrictive.
Best running socks: Bridgedale Trail Run T2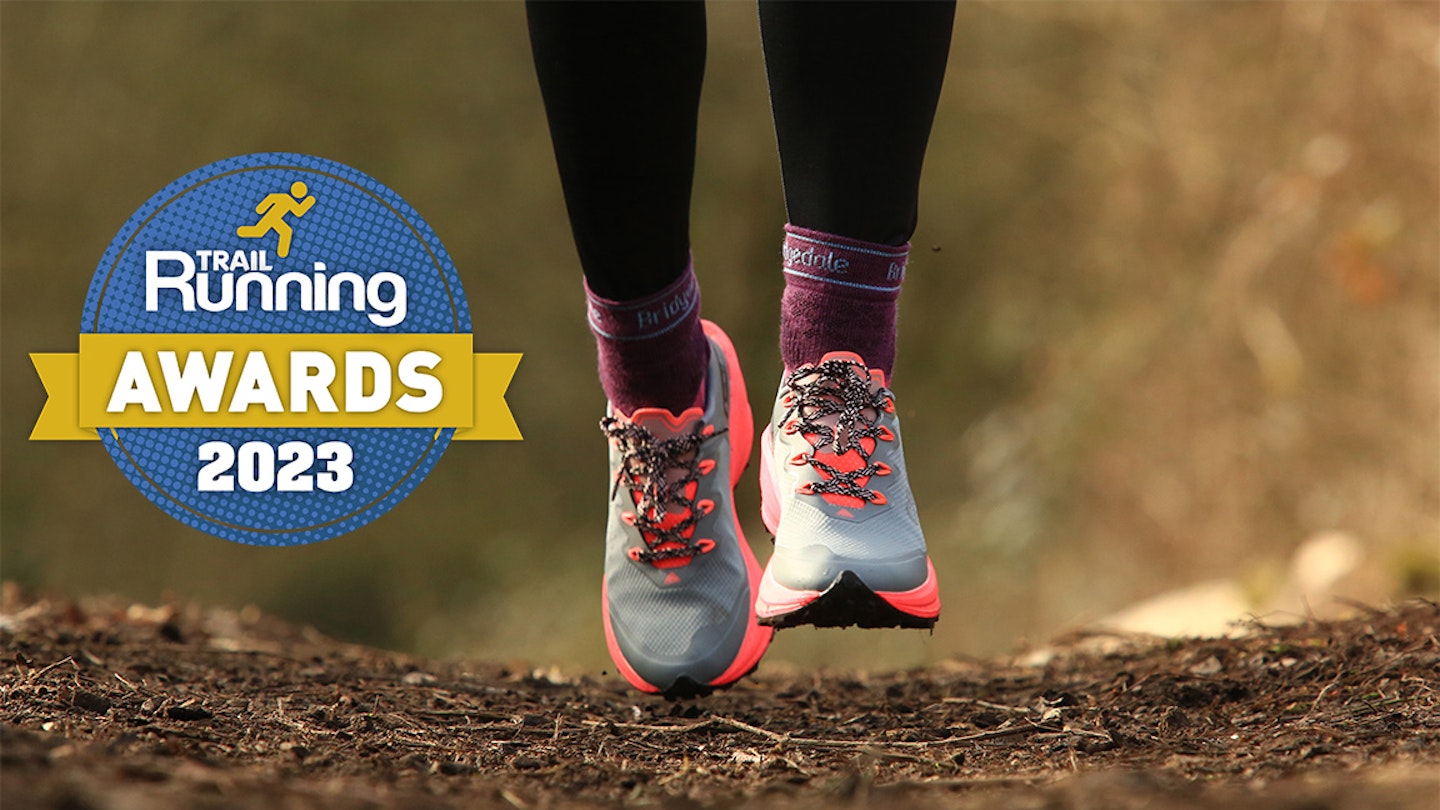 Best running socks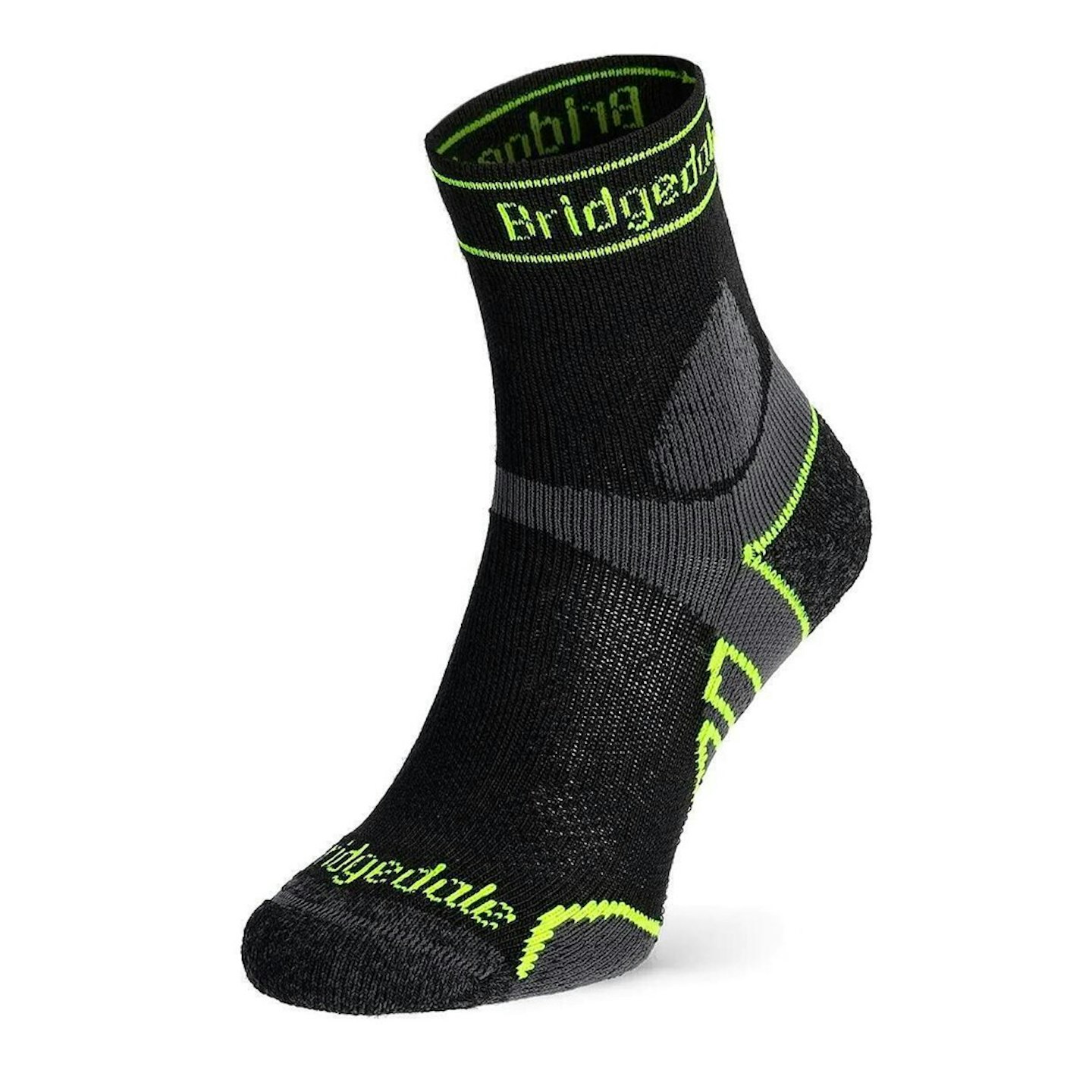 Ideal performance running socks are the ones you don't notice you're wearing. They're breathable, comfortable, and temperature-regulating. The (take a breath) Bridgedale Trail Run Lightweight T2 Merino Sport 3/4 Crew ticks these boxes.
The science of the sports sock is on full display here. A zoned construction adds extra ventilation over the foot and more padding beneath. The sock isn't too thick, and strikes a great balance between comfort and breathability. It's therefore ideal to wear pretty much year-round for long training runs, high intensity runs, and races.
The popular 3/4 crew is the go-to sock height for many of us, and the fit lets feet sit naturally without restricting them. Runners will also appreciate the durability of this sock. Seams are reinforced and Bridgedale's Thermo Fit process makes sure the sock keeps its shape.
Read our full review of the Bridgedale Trail Run Lightweight T2 Merino Sport 3/4 Crew here
Best running watch: Coros Apex Pro 2 Kilian Jornet edition
Best running watch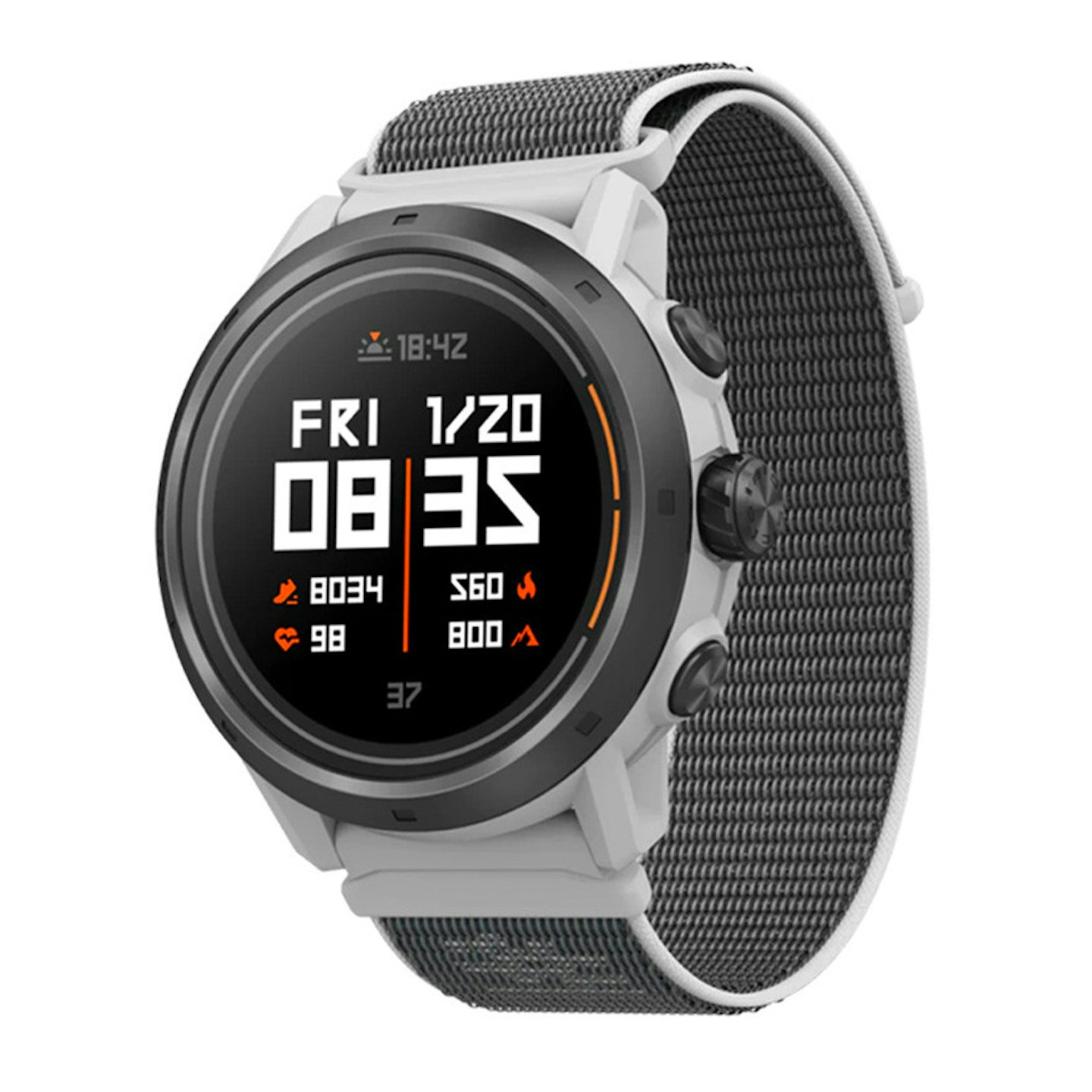 Generally, if something's good enough for Kilian Jornet, then it's good enough for us. The Coros Apex Pro 2 watch launched last year and was an immediate hit with our LFTO testing team, not least for its incredible 30 days of battery life in regular use.
We've used it on everything from urban trails to mountain routes in the past six months. The fact you hardly ever need to worry about charging it is a massive bonus compared to many running sports watches.
You get plenty for your money here too. Firstly, the Coros Apex Pro 2 looks great with a lightweight and comfortable nylon strap, 1.3-inch sapphire glass screen, plus chunky buttons and a titanium dial you can operate using thin gloves.
The dual GPS antenna feels reliable, the watch connects to all five major satellite systems, the free global offline maps are good, and since it can withstand water to 50m, we've felt safe enough jumping into a river or two for a wild swim to cool off.
You also get a touchscreen, MP3 music player, night mode, blood oxygen sensors and heart rate monitors, race predictor, recovery timer, and much, much more.
Best hydration pack: Inov-8 Ultrapac Pro 2in1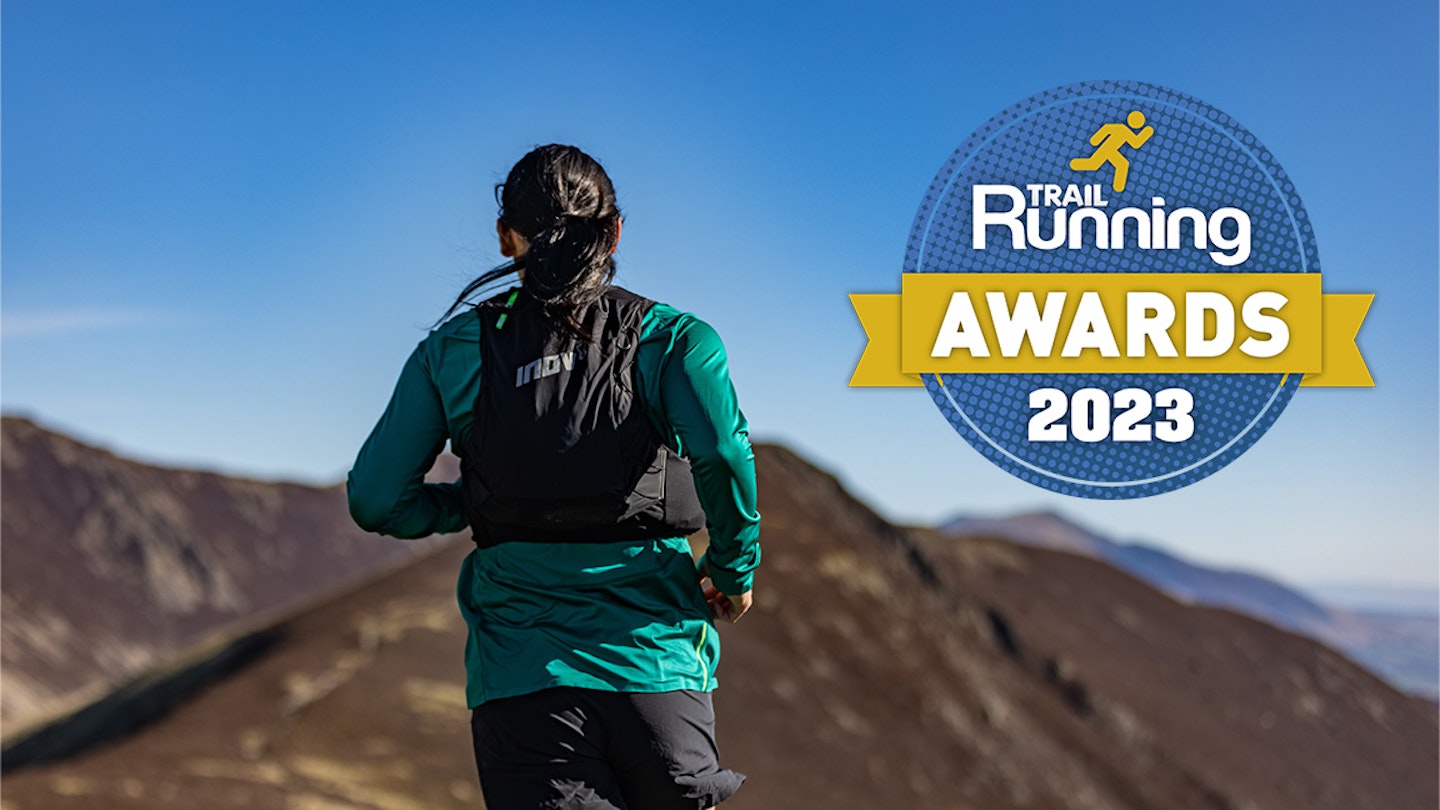 Best running hydration pack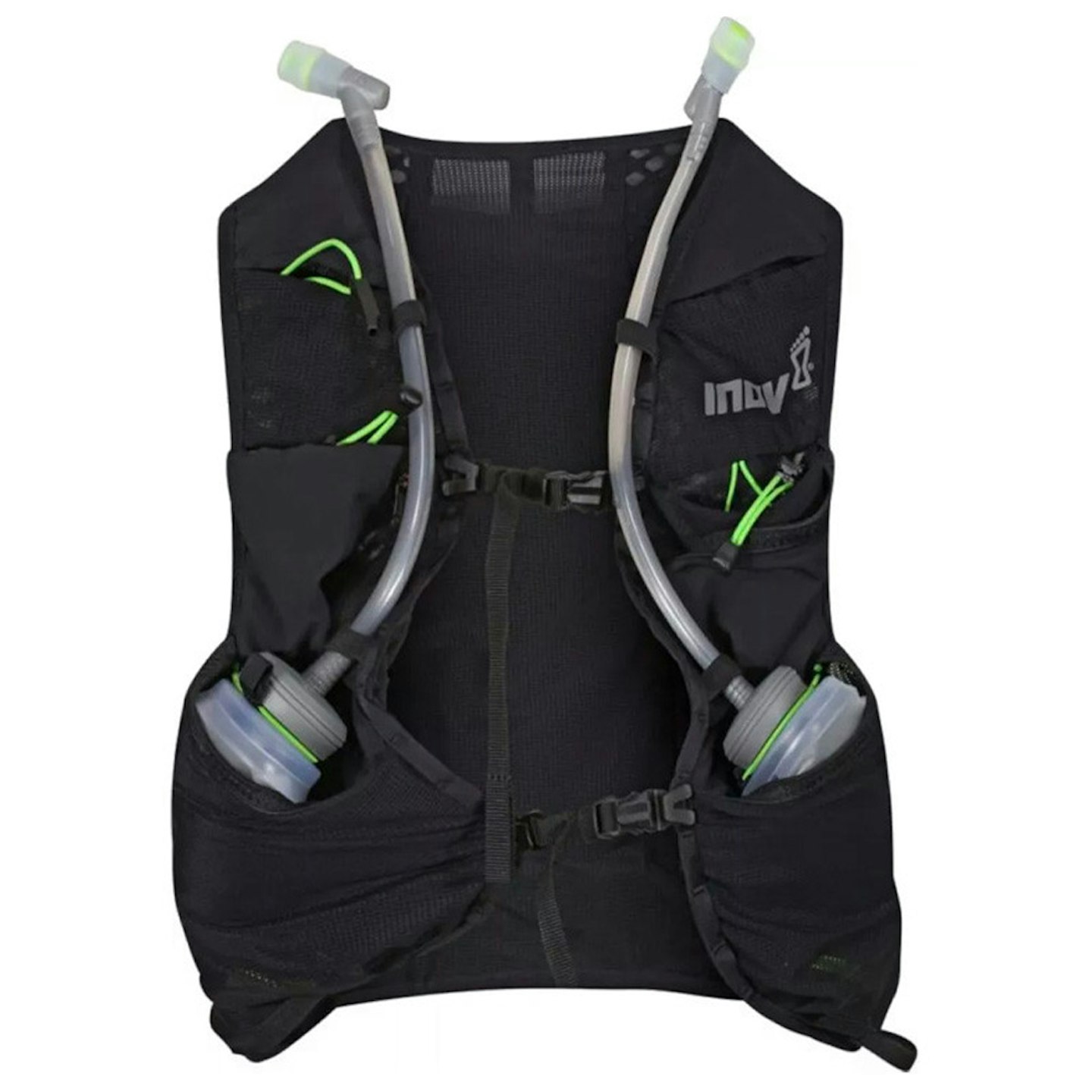 If you've ever deliberated between a running pack or slim hydration vest, you'll know how useful both styles can be for running adventures. The Inov-8 Ultrapac Pro 2in1 takes the guesswork away. it's a five-litre race vest with attachment points at the rear to secure an extra seven-litre compartment for those longer runs.
The Ultrapac comes with two 500ml soft flasks that sit comfortably along the sides of the pack, with long straws to avoid any stooping to drink while on the go. To avoid bounce, the pack can be tightened at the sternum and ribs via two thin yet sturdy clasps. The attachment points of these can be fixed at any section along the length of the pack.
This updated version of Inov-8's Race Ultra Pro 2in1 has worked on improving comfort, fit and pocket access while on the move. You're spoiled for choice, pocket-wise. There's large side mesh stash pockets for throwing in gear on the go, a phone-sized zipped compartment, and two upper mesh pouches for tucking away gels or bars. The extra rear compartment is simple to clip in, with drawstrings to hold any kit secure to the back.
Best running legwear: Rab Talus Trail Light Shorts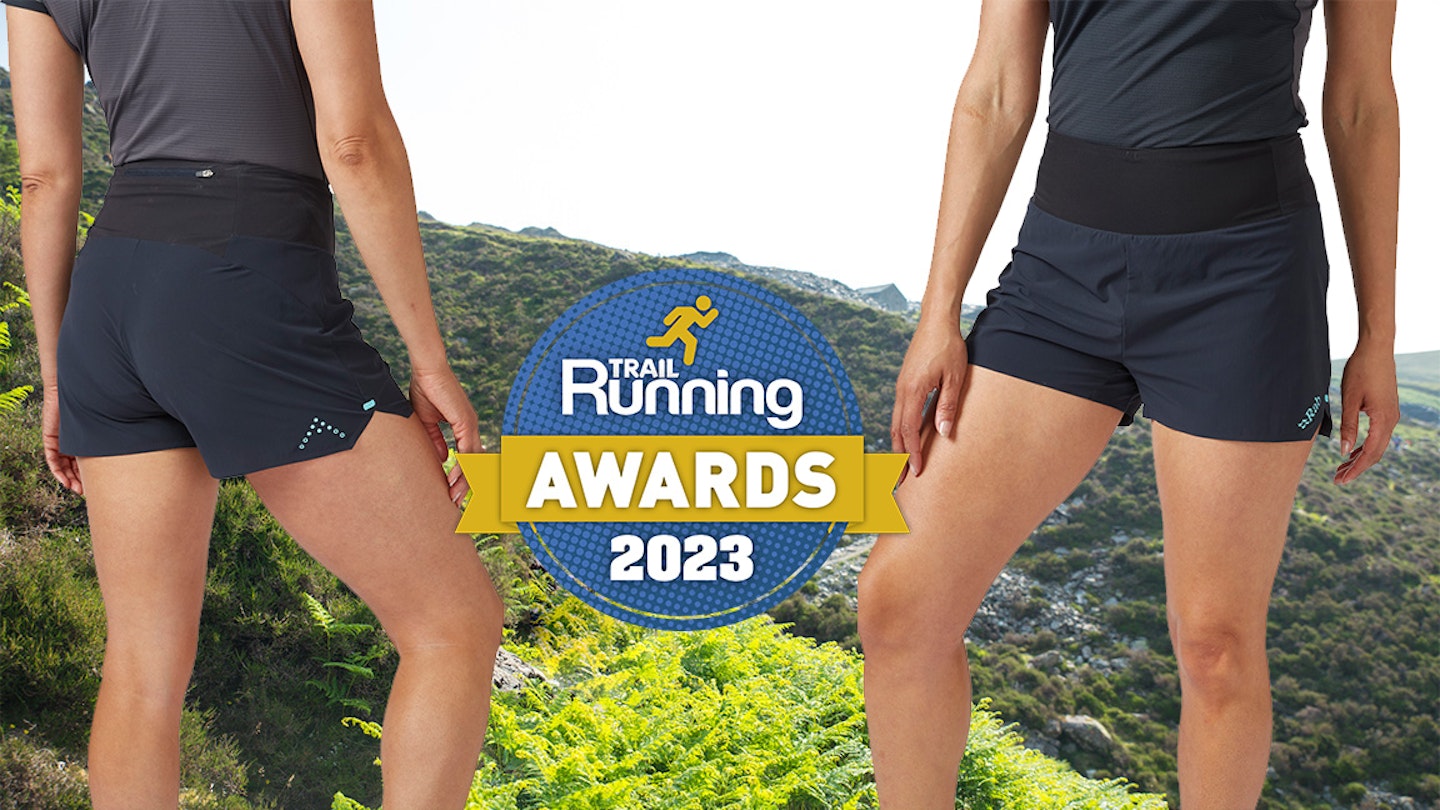 Best running legwear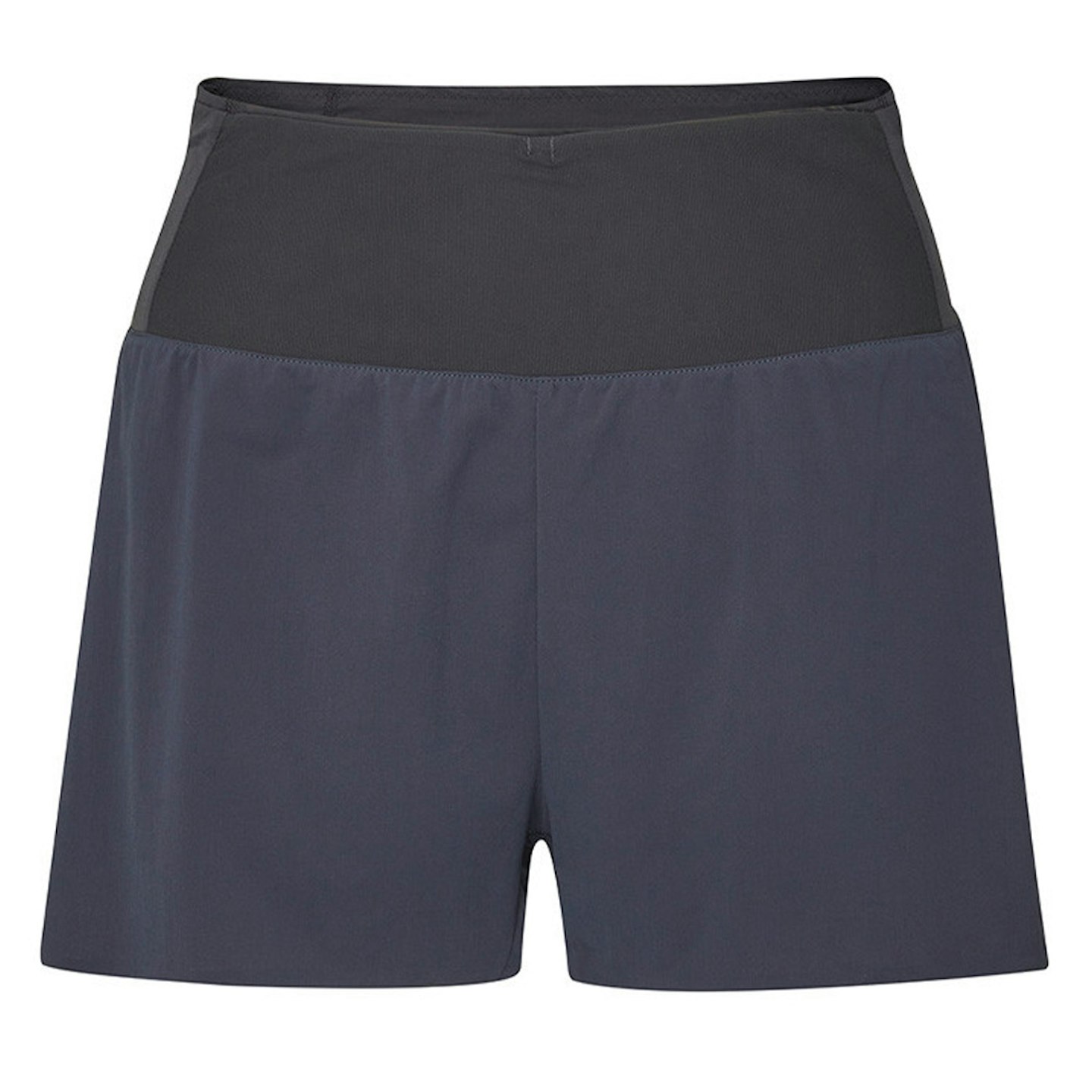 A pair of running shorts you can throw on and not think too much about because they do their job to a T. The Rab Talus Trail Light Shorts manage to be supportive and practical while remaining breathable on the move. This is down to the aerated MatrixTM Aero fabric on the outer layer of the shorts, which is a sublimely thin and breathable material, with an inner brief liner underneath to maintain modesty.
The key feature has to be the mesh outer layer on the waistband though, which sits wide and comfortably across the stomach and offers plenty of capacity for stashing gels, bars, or whatever you need when on the go. There's still a zip rear pocket to keep keys and valuables secure, which is also large enough for a standard sized smartphone.
Best running top: OMM Core+ Hoodie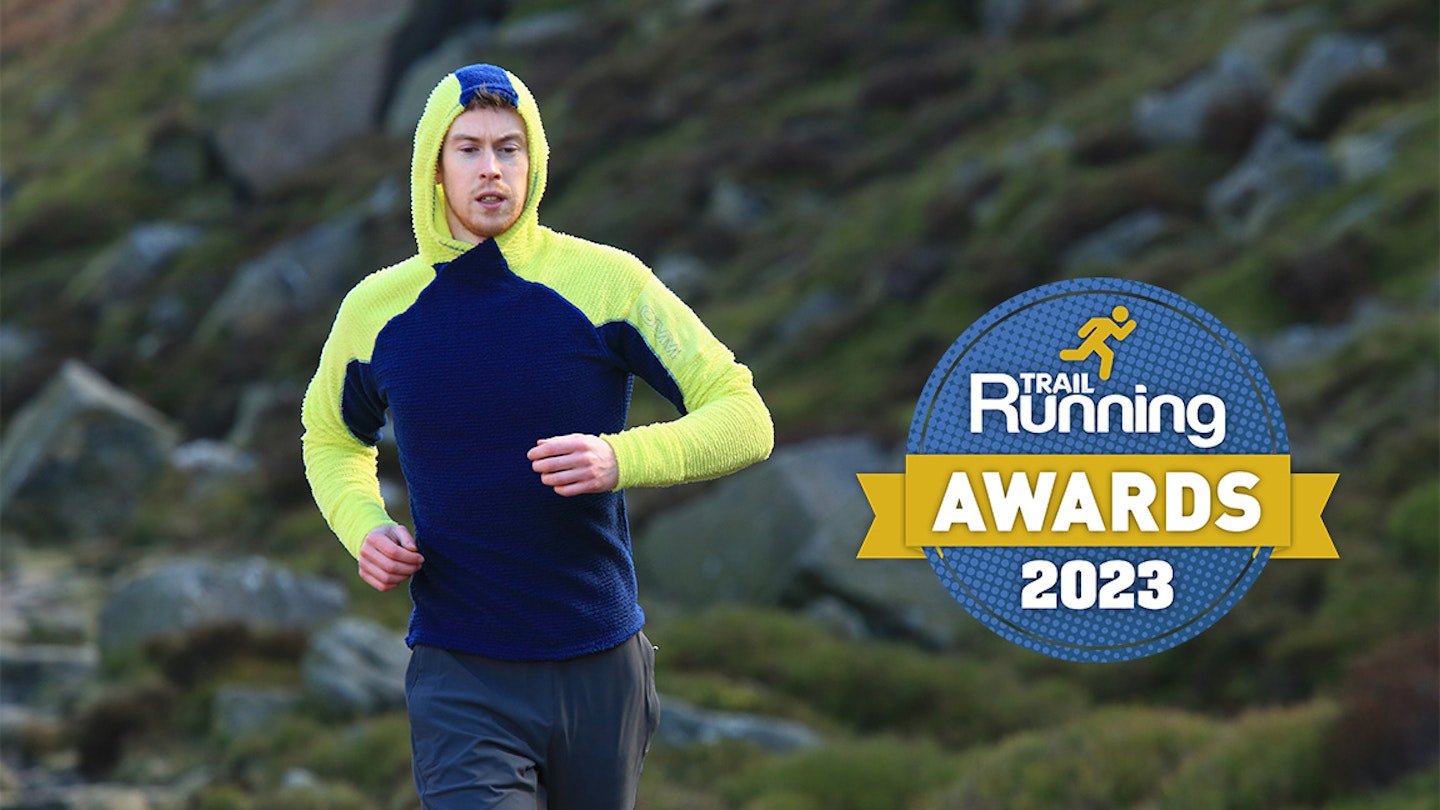 Best running top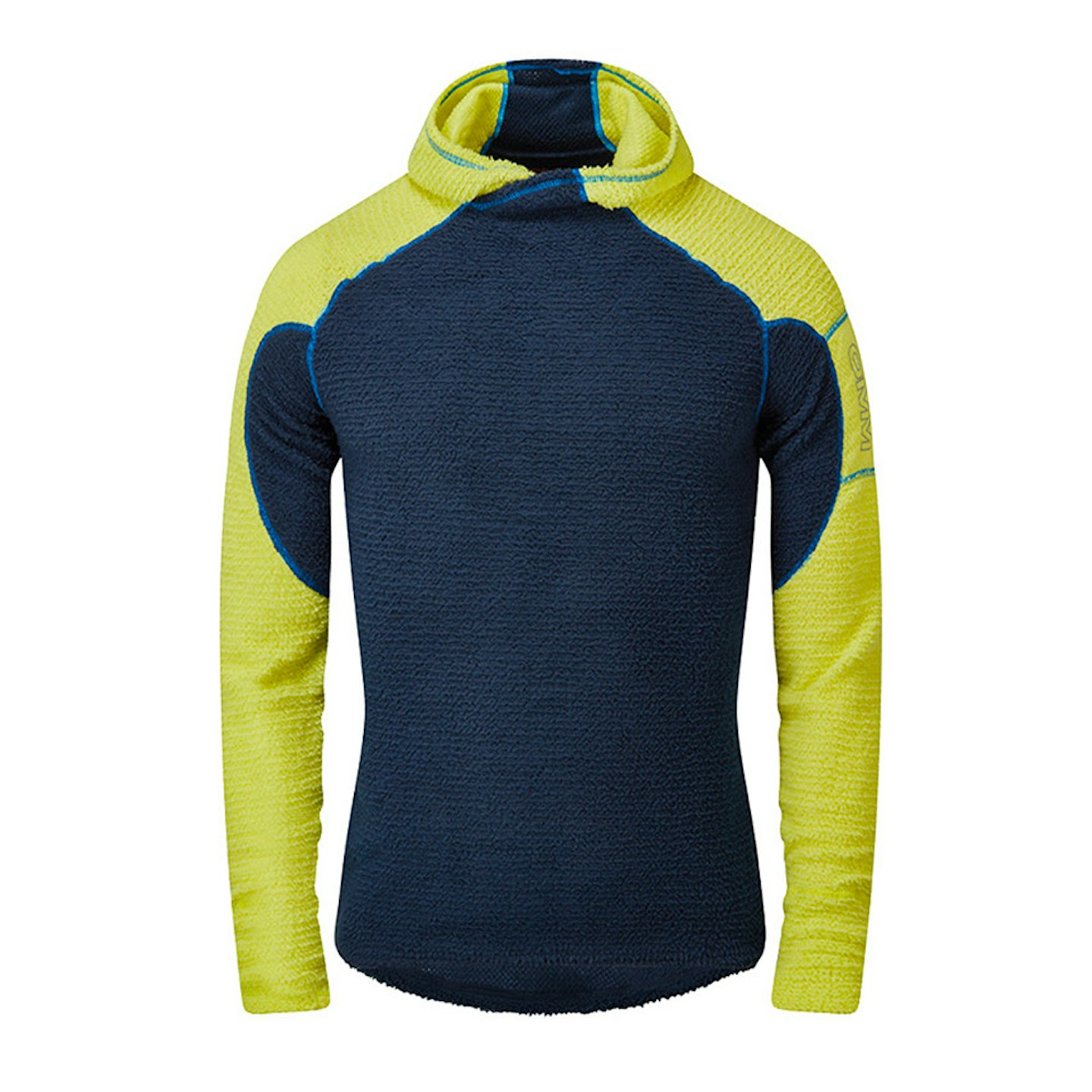 Made from OMM's PrimaLoft fibres throughout, the OMM Core+ Hoodie strikes the perfect balance between insulating and breathable. This is down to the synthetic plume which is woven through a knitted mesh to create a fully air-permeable layer.
Needless to say, the Core+ provides the ideal combination for running. Built into a cosy hoodie design, the mid-layer traps air within the mesh to insulate from the cold, while still allowing a breeze to permeate. We like the coverage provided, with great sweat-wicking properties helping to avoid overheating when running. What's more, the top is also made from 64% recycled material and bluesign approved.
Best running sunglasses: Goodr OGs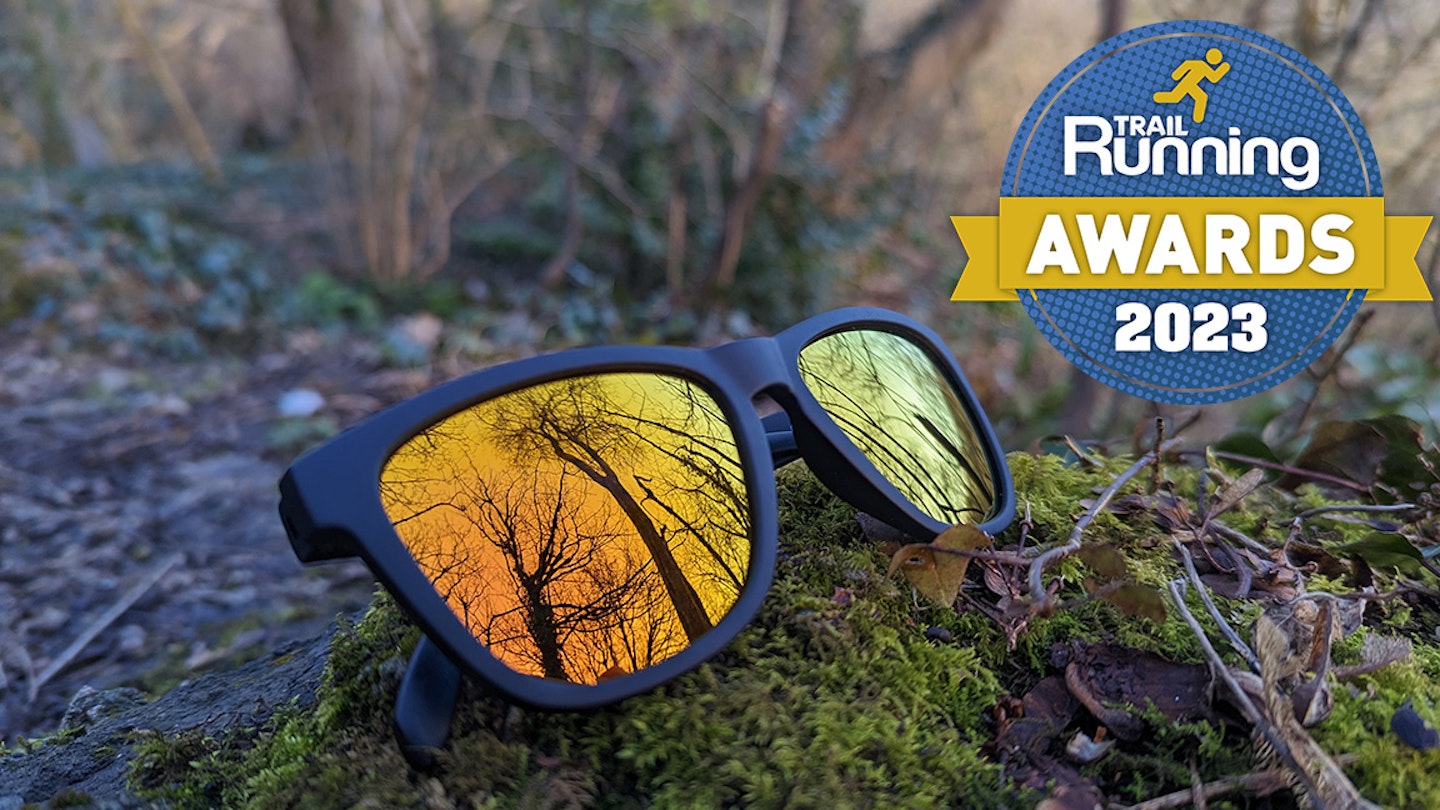 Best running sunglasses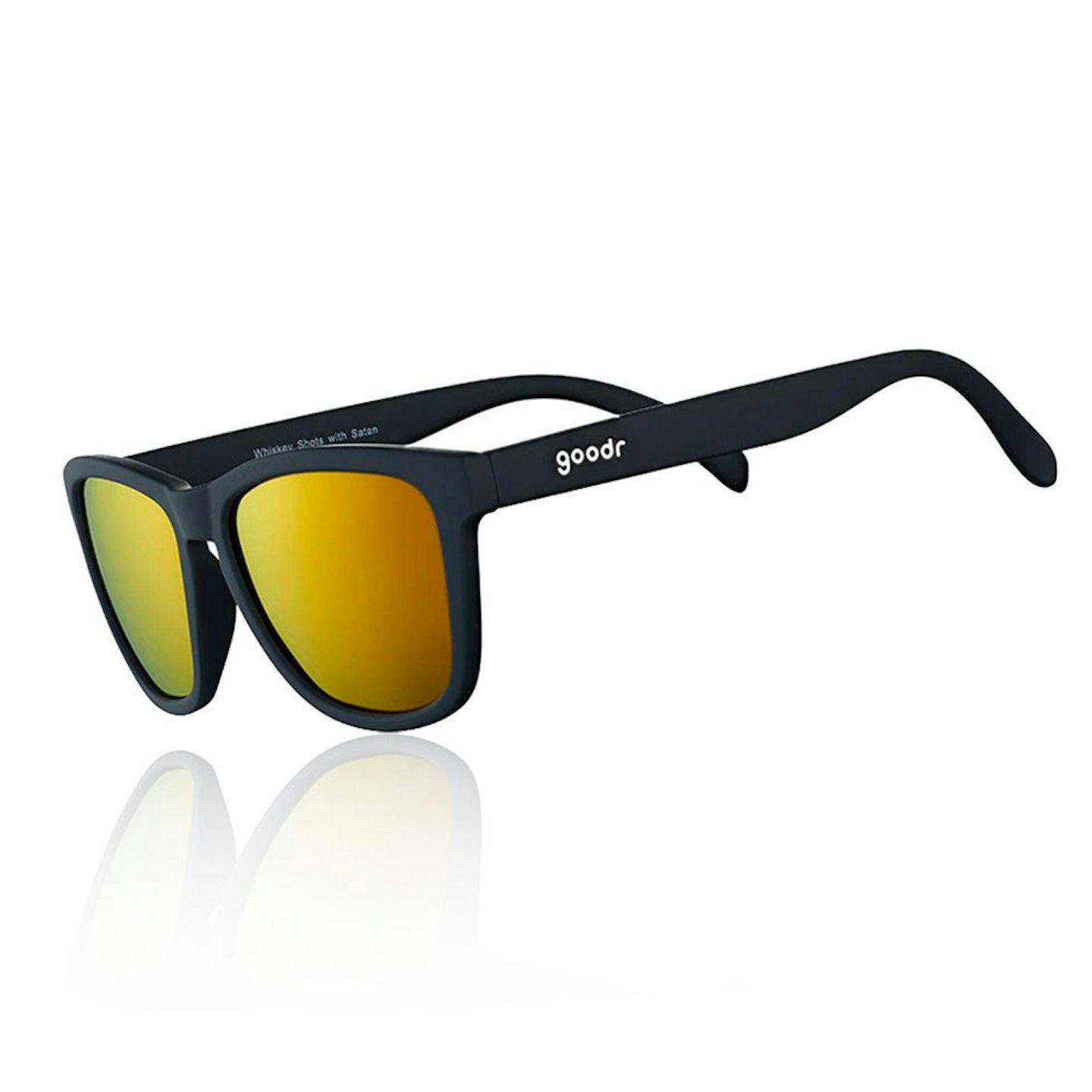 Goodr is a company committed to producing affordable (£30) and stylish sunnies that still offer high performance. The simple design of the 'OG style' sunglasses make them look the part on the trails, as well as when you're out and about in everyday life.
Despite there being no obvious adjustability, these sunnies fit well thanks to the grippy coating and lightweight frame which stays in place beautifully when running. Goodr have a wide variety of lenses; these 'Whiskey Shots with Satan' lenses are polarised, mirrored, and have UV400 protection and reduce glare.
What's more, the company's 100% carbon neutral and a 1% for the planet member – now that's a brand we can get behind.
Best running recovery aid: Riixo Recovery Cuffs
Best running recovery aid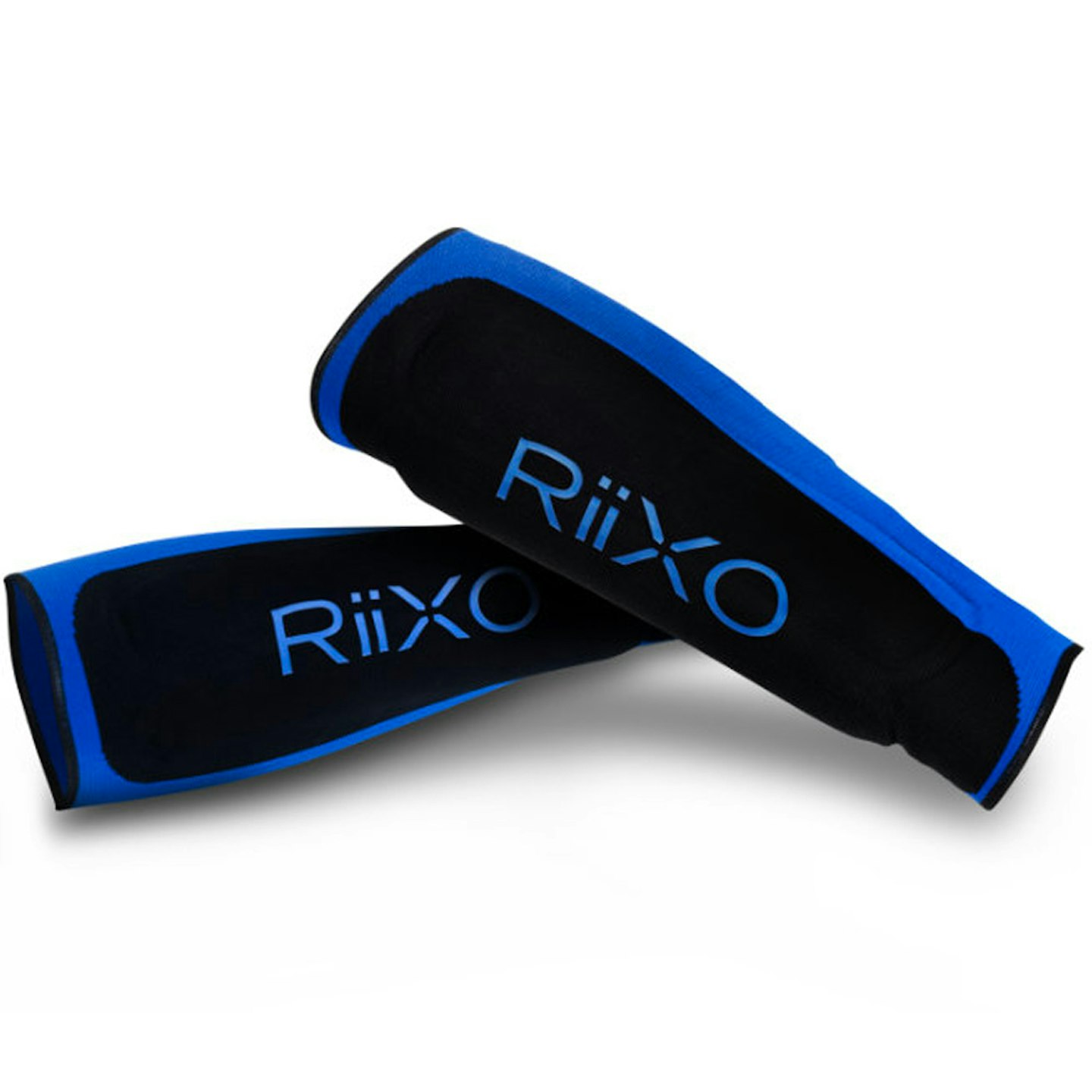 Riixo are making waves in the compression and recovery space with their recovery calf cuffs. Essentially, these cuffs aim to speed up your recovery after a tough run, reduce lactic acid, and aid in reducing muscle soreness.
The cuffs use '360-degree' compression, alongside heat and ice therapy. Let's unpick that. The calf cuffs are designed with GelTech inserts built into the interior of the cuff. To make the most of the cold therapy, the cuffs can be stored in the freezer for a couple of hours, then they're ready to be pulled on after a workout. Similarly, the heat therapy can be activated by heating them up in the microwave for a few seconds.
Simplicity and ease of use reign supreme here. The sleeves are easy to pull on hot or cold and remain in place thanks to their compressive qualities. We've used these sleeves for years and still find ourselves reaching for them after a long run, the use of ice in particular doing wonders to keep us fresh even after high tempo or endurance run efforts.
This is due to the gel inserts, which are placed at just the right spots to mould to the muscles. The cuffs also come with a ThermaCase, which keeps them at the desired temperature, so you can bring them to a track session or race, and stick them straight on after your run.
The technology behind the cuffs has been tested by an independent study, which found that using compression and ice after intense exercises resulted in faster recovery of muscle power compared to using compression alone. The ice also sped up muscle soreness recovery. Building on the success of their OG cuffs, Riixo have taken the same technology and applied it to quad, knee and back braces and cuffs, to cover a broader array of recovery needs for athletes.
Best running innovation: Petzl NAO RL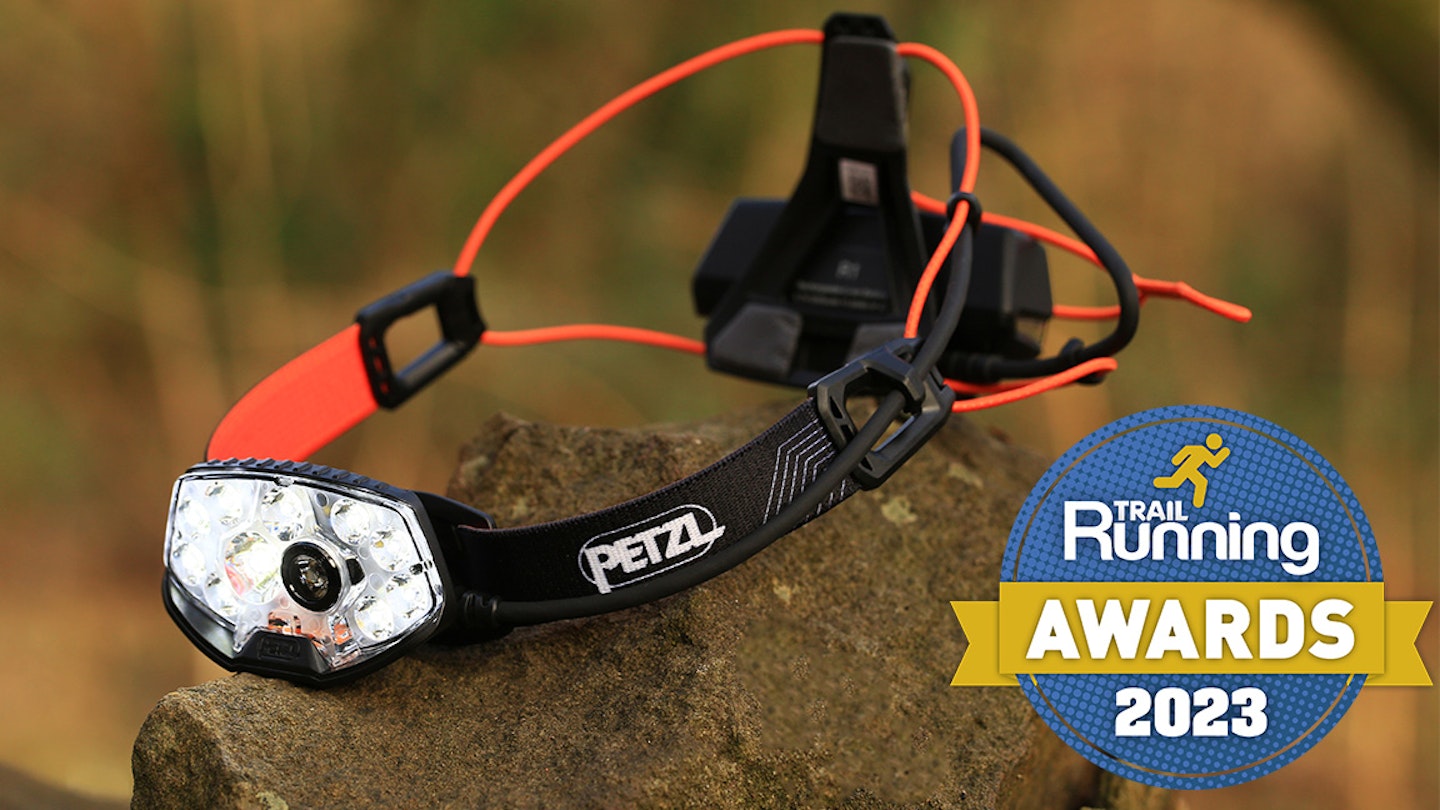 Best running innovation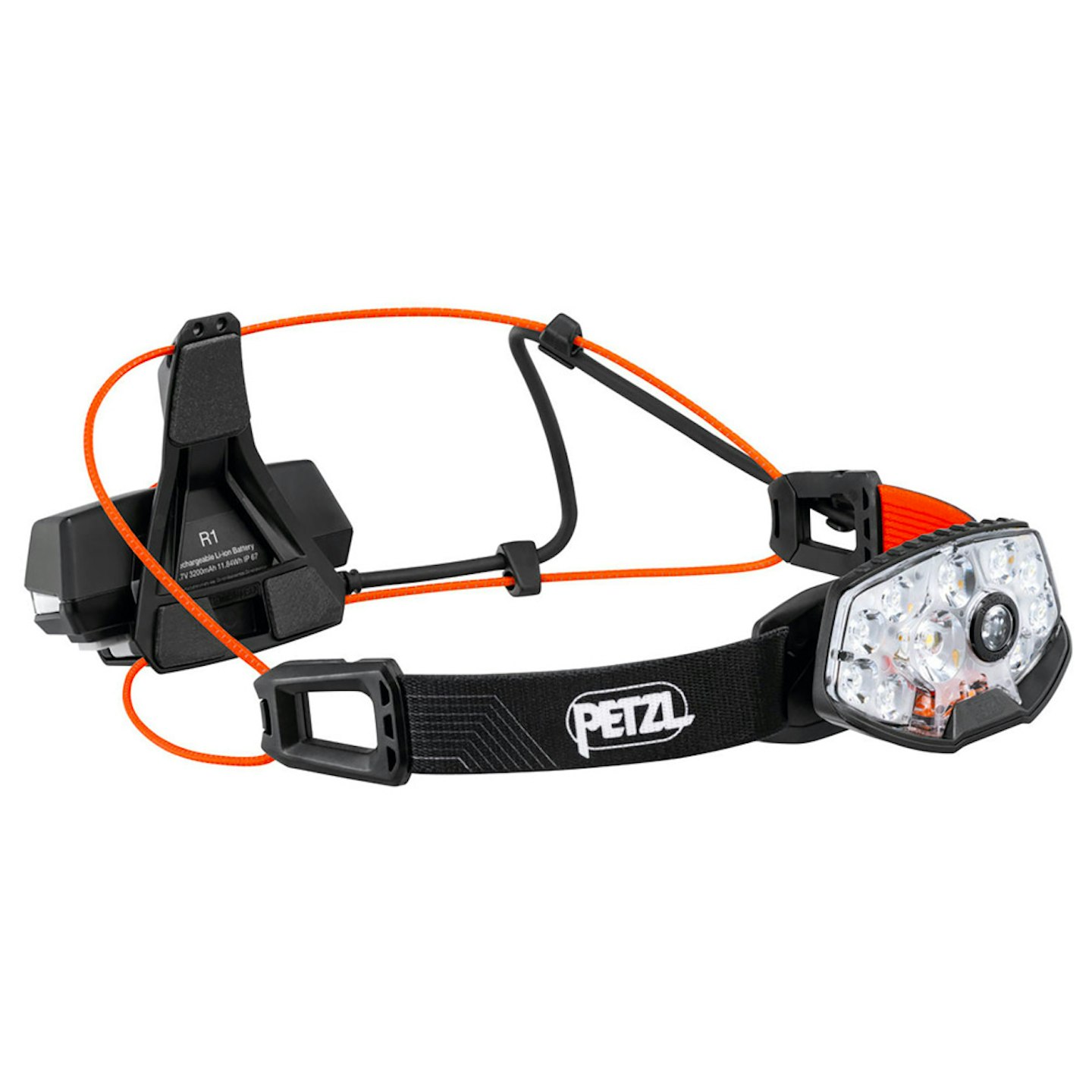 The first thing that grabs you about the Petzl NAO RL is the massive 1500 lumens on offer. That's double your average trail running torch. However, a closer look at the lamp uncovers that the 1500lm is only for the reactive lighting mode, on standard mode you still get a huge 900lm, with both of these max power outputs lasting for an impressive two hours.
Lower settings, including 250lm and 550lm, last a lot longer and still provide higher lumen count than you could wish for. When you're not running, the light can be stashed in the provided translucent pouch and strung up, acting as a lantern.
Best app for running: Komoot
Komoot is an online planning tool and navigation app combo that we've been using regularly for around three years now – we wish we'd been using it longer.
As well as being able to track your runs and share them with friends, which a lot of apps do, Komoot also opens up a whole new world of trails thanks to its ability to handpick local running routes it thinks you will like, wherever you are in the world. You can filter routes by distance and difficulty, pick the one you want, download it to your phone or smartwatch, then head straight out.
It's perfect for runners who like a bit of adventure. You get detailed and zoomable offline maps, plus key planning info for each route such as terrain type, elevation gain, and even weather forecasts. One really cool feature that's perfect for running off-road is the turn-by-turn voice navigation, so you don't even need to be looking at your phone to know where you're going.
Sustainable brand of the year: Rab
Climate regulations are coming forth at a snail's pace, so it's incredibly pleasing to see some brands taking the initiative.
What has earned Rab this accolade is the speed and comprehensiveness of its switch to an increasingly sustainable business model. Rab is showing that plans for sustainable adaptation spanning decades are, simply, lazy. Meaningful change can be made faster. Here are some highlights:
Rab has been clime neutral since 2020. It offsets its emissions through carbon credits and aims to be at net zero emissions by 2030.
On the product side of things, Rab's pack brand Lowe Alpine is PFC-free and Rab will join it in 2024. Rab now buys more recycled fabric and down than virgin, and it's also been collecting customers' down gear for recycling and re-use since 2021.
Rab has gear service centres for its UK, US, and European customers and a gear rental service (UK only, currently).
Labour standards and factory conditions are far better than most. Rab (and Lowe Alpine) have been awarded 'Leader' status by the Fair Wear Foundation. Rab ensures that all their manufacturing partners adhere to the Fair Wear Code of Labour Practices.
Best value brand: Decathlon
We've all heard of the French sports retailer giant that is Decathlon. Selling sports gear for over 70 sports in 56 countries, Decathlon is the largest sports retailer in the world. What's more, Decathlon is dependable. You can rely on the brand to stock what you need, when you need it, and at an affordable price.
The family-owned company was founded in 1976 on the belief that good quality sports products should be accessible to everyone. Almost half a century later, the retailer is still making good on its promise, being the favoured brand for both reticent beginners exploring a new sport for the first time, and seasoned pros looking for more reliable gear to continue practicing the sport they love.
Best performance brand: Inov-8
Known throughout the off-road running world as the go-to brand for durable and high-performing running kit, Inov-8 was also the pioneering force behind integrating graphene-enhanced materials into trail running shoes.
Initially introduced in their G-Fly midsole foam back in 2021, Inov-8's graphene injected more durability and grip to trail and hiking shoes, while at the same time maintaining that all-important light weight and flexibility.
This relationship with making the most of natural resources and improving the durability of their products goes hand in hand with the brand's commitment to sustainability. In production, Inov-8 have pledged to reduce their environmental footprint and use more sustainable materials, while also donating to environmental charities.
Regional event of the year: Silva Northern Traverse
Yes, it is as epic as it sounds. The Silva Northern Traverse takes competitors through a colossal 300km of fell, dales and moorland across the rugged northern English countryside. Starting at the west coast, the route follows Wainwright's coast to coast journey from St Bees, all the way to the east coast at Robin Hood's Bay.
This ultra race traverses three of the country's most stunning national parks - the Lake District, the Yorkshire Dales, and the North York Moors - over an average of five days and 6,500m of ascent. If you're after one hugely epic adventure, the Silva Northern Traverse would be hard to beat!
National retailer of the year: Ellis Brigham
Ellis Brigham is a family-owned mountain sports retailer whose humble beginnings can be traced back to the 1930s. Starting off as a walking boot and cycling shoe maker and fitter, the small shop soon expanded to activewear across a wide range of adventure sports.
Jump forwards to today and Ellis Brigham has16 shops across the United Kingdom and is known for selling high-quality gear for every outdoors adventure. This includes a large range of trail running kit. Along with trail running shoes, you can also find clothing such as jackets, shorts, t-shirts, fleeces, and equipment including running packs and poles.
Independent retailer of the year: XMiles UK
They call themselves the 'one stop nutrition shop' because if you need to restock on any of your favourite nutrition products, XMiles is the place to go. All the bars, gels, electrolytes and protein you need to fuel your training and races can be found here. What's more, the family-owned retailer also sells an assortment of running clothing and running accessories which are worth checking out.
Online retailer of the year: Sportsshoes
Sportsshoes is an online sporting goods retailer that distributes the latest clothing, shoe and equipment releases along with all your favourite sports products, often at the most affordable prices you'll find online. It's in the name, but Sportsshoes is one of the best places to purchase running shoes of all shapes and sizes.
Whether you're a road runner, a roadie looking to explore off the beaten path, or a seasoned trail runner who needs to refresh their kicks, Sportsshoes will have an option for everyone. Brands they distribute include some of the most respected in running, including Inov-8, Asics, adidas, Brooks, Hoka, Salomon, La Sportiva, Saucony, Scarpa, Scott, Nike, Altra... the list goes on.
For all the latest news, tips and gear reviews, sign up to the Trail Running Newsletter.