Choosing your perfect running watch can be a daunting experience; the market is complex and they're not cheap. You need to consider GPS, battery, activity functions, the list goes on.
We've got you covered with these expert-written reviews of the best sports watches out there today, and why we recommend them.
The reviewed watches here are certainly not an exhaustive list of all the options out there, but we hope it gives you an insight into some of the top brands and models to choose from when it comes to running watches. Don't forget that some of the best smartwatches for hiking are also top performers out on the running trails. Or if you're after a simpler lifestyle tracker, check out our fitness tracker reviews.
With so many watches on the market, it can be confusing knowing what features you need and which are surplus to requirements. Perhaps you're a data junkie yourself and will appreciate all the nuances of analytics you can gain from your smart watch.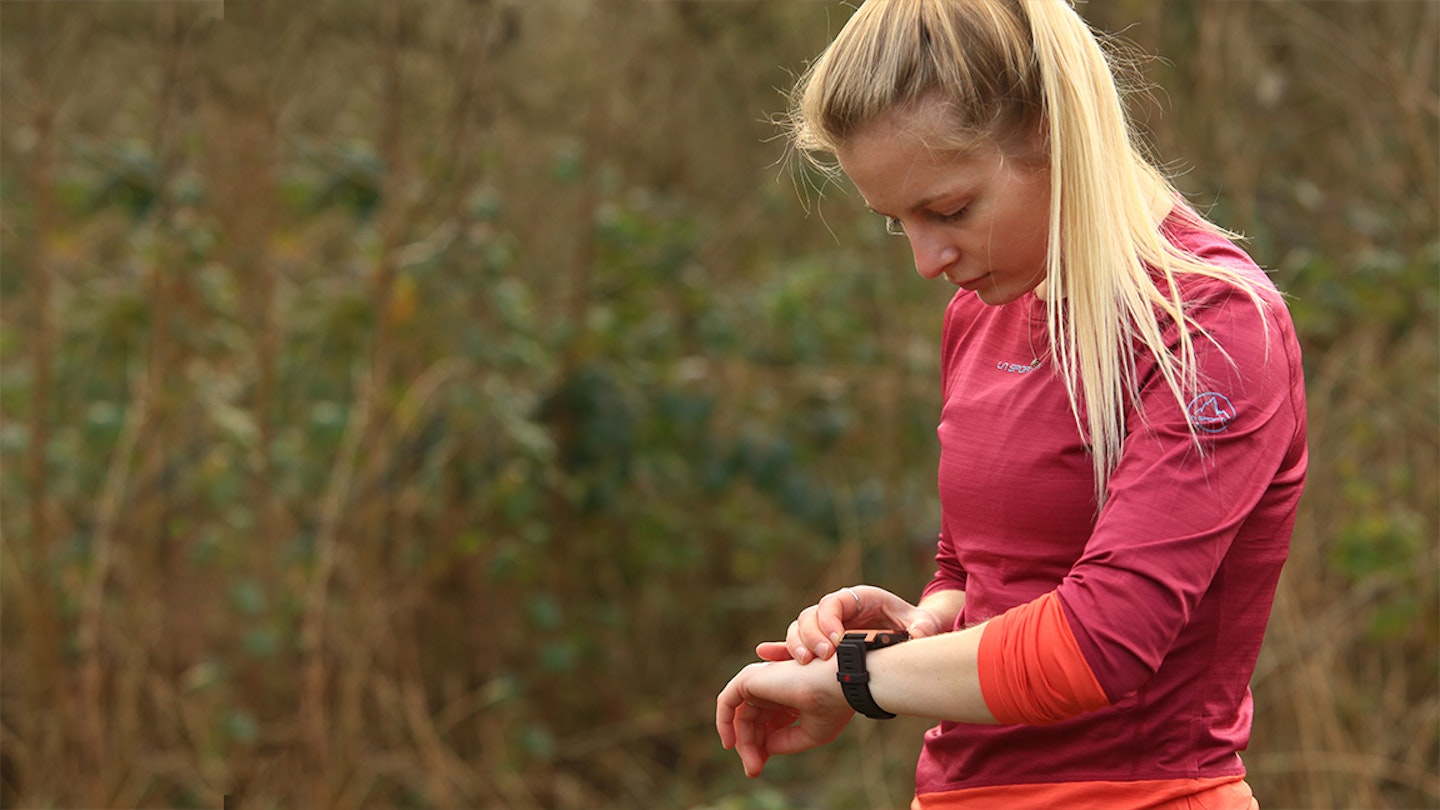 Our shortlist
Best running watches reviewed
Description
A cult classic, the Garmin Forerunner 245 is ideal if you just want to track your run and analyse
Description
The Garmin Venu 2 Plus health and fitness GPS smartwatch allows you to take calls and text as you
Description
When it first came out, the Vertix claimed to have a longer battery life any other watch on the
Description
So often the heart rate monitor of choice, trail runners might even be a bit surprised to learn
Description
Pretty obviously for such an advanced bit of kit, the Fenix 6 Pro is hot when it comes to GPS
Description
In recent years, GPS watches have changed out of all recognition. There's almost nothing they
Description
Running watches stand or fall on the strength of their data collection and presentation. No such
Description
The Suunto 9 is stuffed with useful sensors and built like a tank (and not much smaller, so not
Description
A rugged outdoor smartwatch equipped with a 25-day battery life and a high-precision, built-in
Description
The Suunto 7 boasts vivid, full-colour offline outdoor maps, plus wrist-based control of music
Description
There's all manner of super watches out there, but this looks like one to think about. This new
Description
Light and waterproof, the 935 features wrist-based heart rate monitoring, barometric altimeter,
How to choose a running watch: key features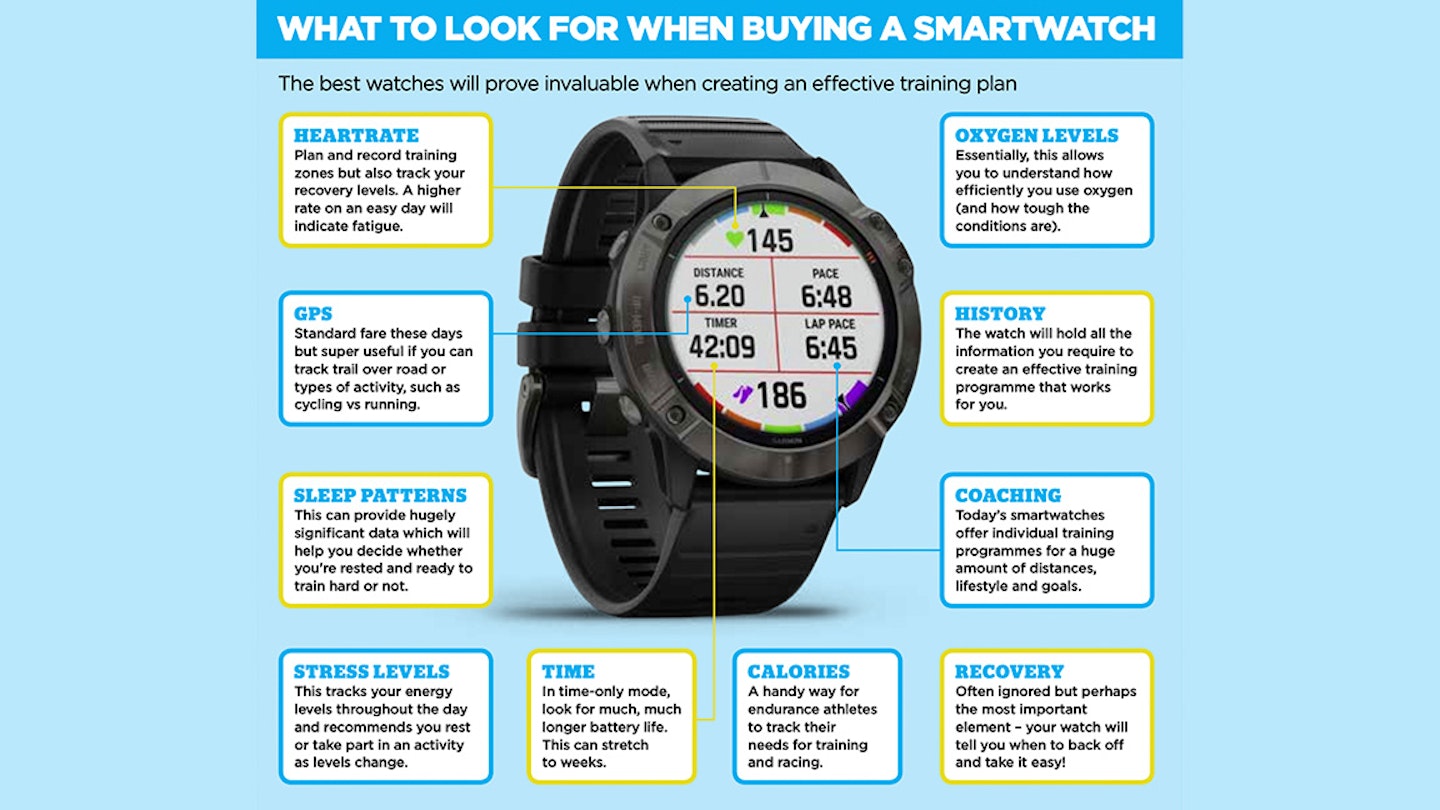 Heart rate tracking: The main features to look for are a heart-rate monitor (HRM). This will help you to train smarter, ensuring your runs are neither too hard nor too easy.
GPS: The cornerstone of a running watch, GPS will let you keep an accurate log of your mileage; particularly useful if you are training for a longer event.
Battery life: Certain watches allow you to alter the rate at which they gather GPS data and so eke out battery life. This is a great feature for ultra runners. Many only last a few hours between charges – no good if you're doing the UTMB. Pick one that will keep going as long as you need.
Navigation features: Mountain runners and explorers might want a watch that gives accurate grid references, a compass and altitude above sea level, but these may be surplus to your needs.
GPX enabled: Want to follow a route? Check if the watch lets you upload GPX files to follow a trail on screen. It won't show a detailed map but will keep you on course.
Alerts: Check if you can set alerts (audible or vibrate) that tell you when you fall outside a heartrate zone or let you know your split times. This can be really useful for race pacing. Some watches will also offer automated safety alerts to chosen contacts if you seem to have a fall or accident when out running.
Display: Choose a watch that displays the information you want to know on the run, and make sure it's large and clear enough for easy viewing. Most watches will have the option to customise your data screen, so you're viewing the metrics you care about as you run.
Don't forget to subscribe to the Trail Running Newsletter to get expert advice and inspiration delivered to your inbox.