Winner of the Trail Running gear of the Year awards for our favourite top. The OMM Core+ Hoodie may look like a simple mid-layer, but looks can be deceiving.
In 1968, the original mountain marathon was conceived with OMM products being designed to prosper in the race's tough conditions. The event is still running today – in its 54th iteration! It's a team challenge across two self-navigated and self-supported days of running in the Welsh mountains, 'held at the end of October to guarantee bad weather'.
To perform in such conditions, high-quality and well-designed kit is a must. This is where the Core+ Hoodie comes in. You can throw this mid-layer over just a running t-shirt, the Core+ offers that bit more insulation over its predecessor, the Core Hoodie. Here we have a 'warmer and sturdier' layer made to perform over a wide range of temperatures.
Design and features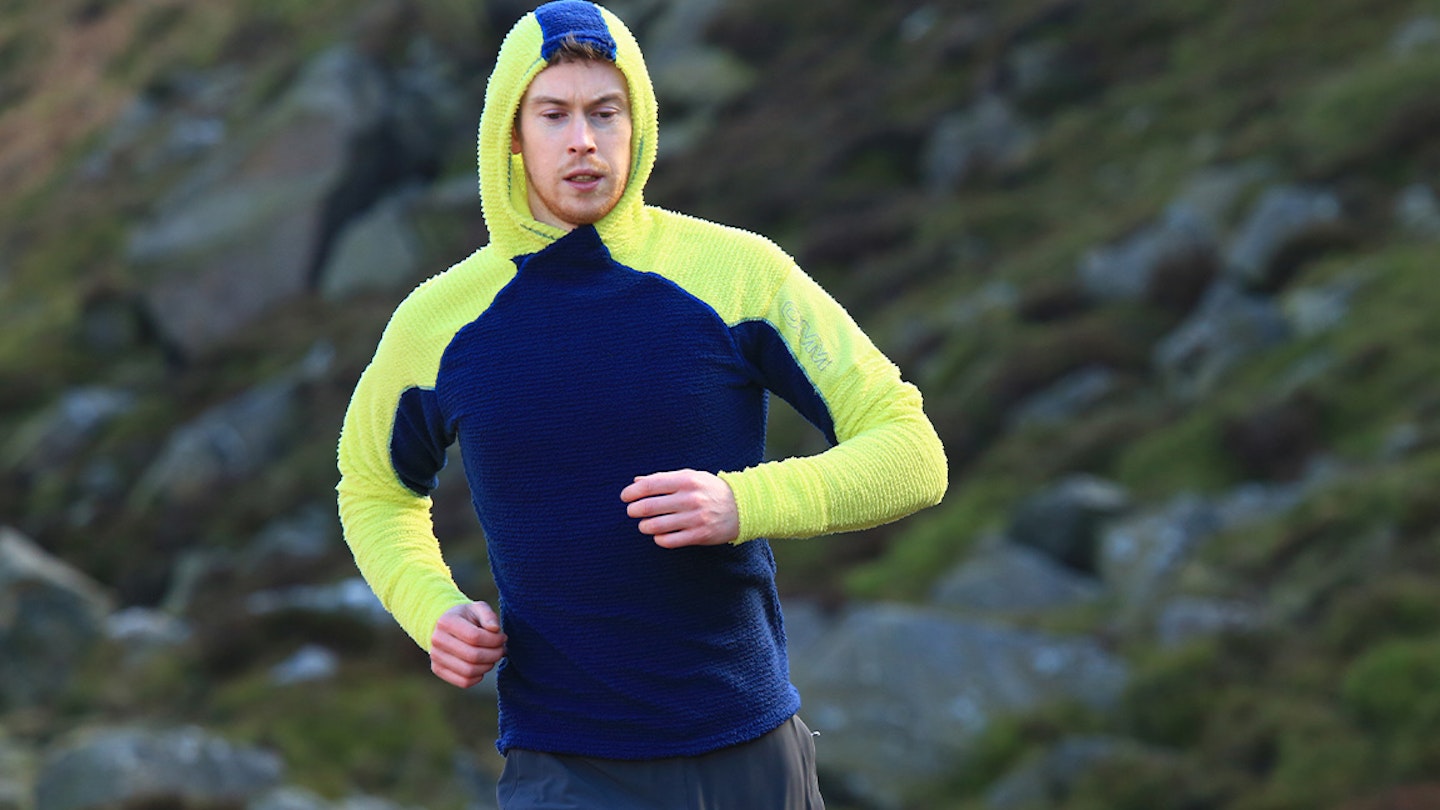 Made purely from OMM's PrimaLoft ACTIVE fabric, the OMM Core+ Hoodie strikes the perfect balance between insulating and breathable. This is down to the synthetic plume, which is woven through a knitted mesh, creating a fully air-permeable layer.
Needless to say, the Core+ provides the ideal combination for running. Built into a cosy, pull-on hoodie design, the mid-layertraps air pockets within the woven mesh to insulate from the cold while still allowing a breeze to permeate.
We like the coverage provided, with great sweat-wicking properties helping to avoid overheating when running. OMM suggest that you pair it with a lightweight shell in extreme conditions, but otherwise the hoodie does a great job of protecting from the elements.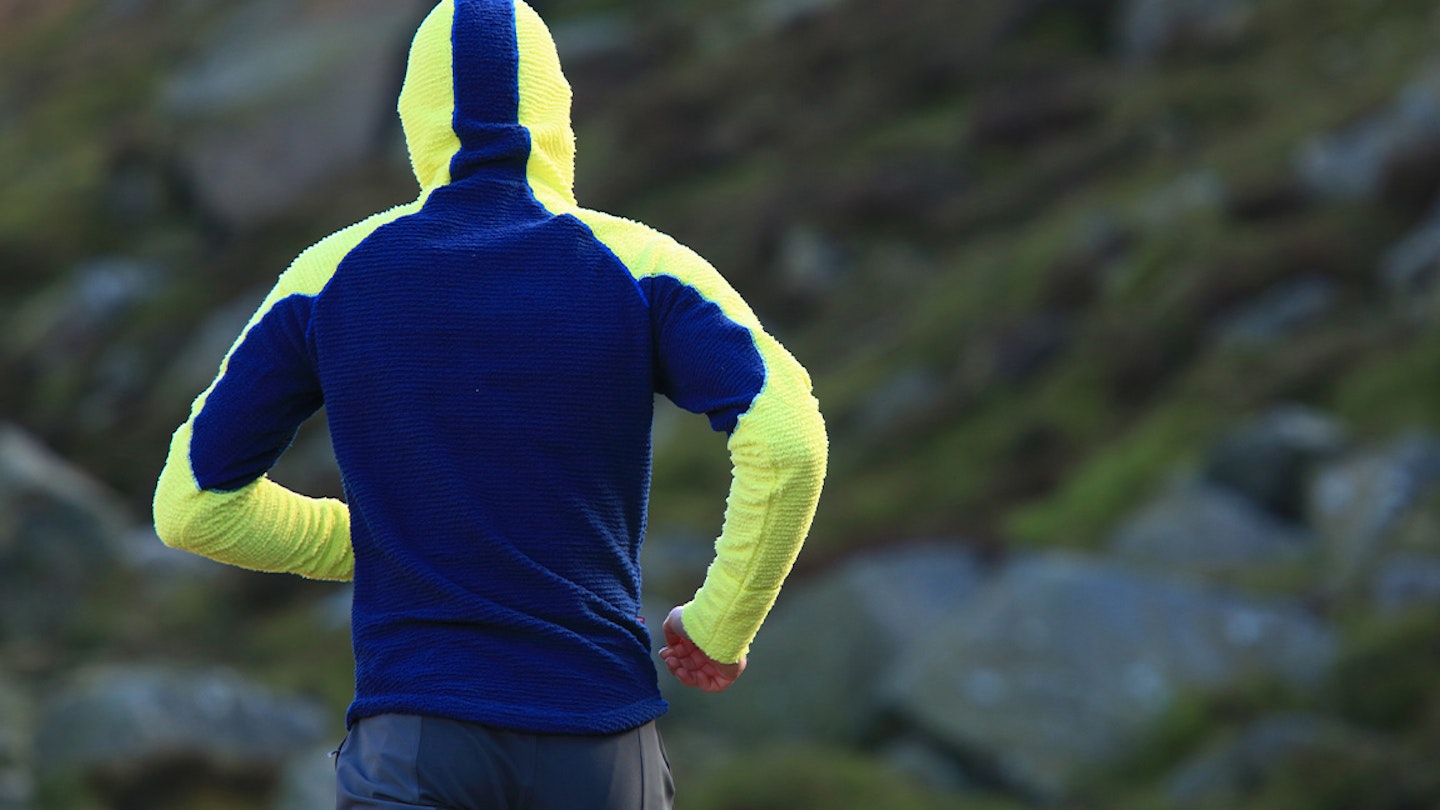 The slim hood stays up reasonably well if you get chilly while running. Plus, the pocketless design packs down well into a running pack when not in use. This synthetic PrimaLoft fabric should also provide better insulation than materials like down, even when wet. It's quicker to dry, too, which is a huge benefit.
You'll find the same cosy PrimaLoft material in OMM's Core Vest, Tee and Tights. OMM bills the hoodie as 'midweight' at 125g/m2, which though extremely lightweight, is a fair bit heavier than it's predecessor, the original Core at 75g/m2.
Sustainability
Following transparent and sustainable practices is crucially important for outdoor brands. The whole ethos of the outdoor community is about enjoying and respecting nature. We're pleased to see that the Core+ Hoodie is made from 64% recycled materials and is Bluesign approved.
In response to the growing concern for the planet, OMM launched their RE project. It's all about increasing the longevity of your kit and ensuring its recycled at the end of its lifespan.
The ultimate aim is to ensure no OMM products make it to landfill by offering to recycle or repair old OMM gear. They also run a Refurb Outlet where customers can purchase second-hand OMM gear.
Performance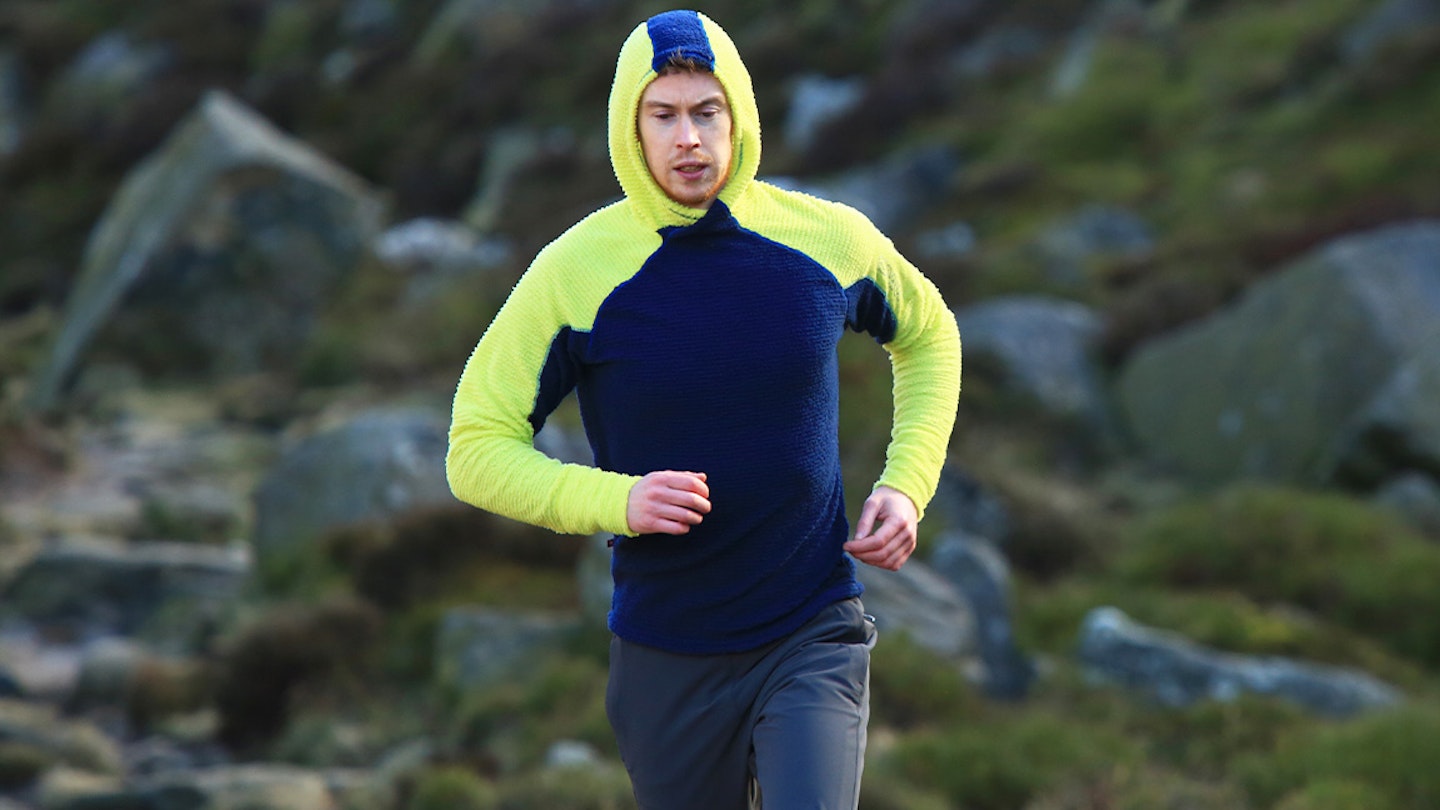 Donning the Core+ for the first time is an interesting experience. You've got the softness and thickness of a lightweight fleece, while at the same time the knit is open enough to let through a breeze and keep you cool.
We've tested both the men's and women's versions of the Core+, taking them on several sweaty long runs and interval sessions. The balance between warmth and breathability is truly astonishing.
Not only does the Core+ make a great sweat-wicking layer for spring and autumnal conditions (and the unpredictable British climate) it also keeps your run as simple and low-faff as possible. A rare achievement, its the only layer needed for a wide range of temperatures.
Verdict
A unique running mid-layer that is of the best temperature-regulating running tops we've come across. The OMM Core+ Hoodie has fast become our most reached-for running layer.
The almost £100 price-tag is a large one for a mid-layer. But after several weeks of testing – and with OMM's commitment to building robust gear – we're pretty confident in the hoodie's longevity and durability.
For all the latest news, tips and gear reviews, sign up to the Trail Running Newsletter.