Running base layers are essential for the colder months of the year. This additional tight-fitting layer gives you more warmth without inhibiting breathability too much. Pair them with an appropriate running jacket and you've got a great cold weather running combo.
In this guide you'll find our best tested base layers for running. The term 'base layer' is a bit of an umbrella term these days. So if you're really after running tops, you can find the best of those in our roundup of the best running t-shirts.
What to look for in a running base layer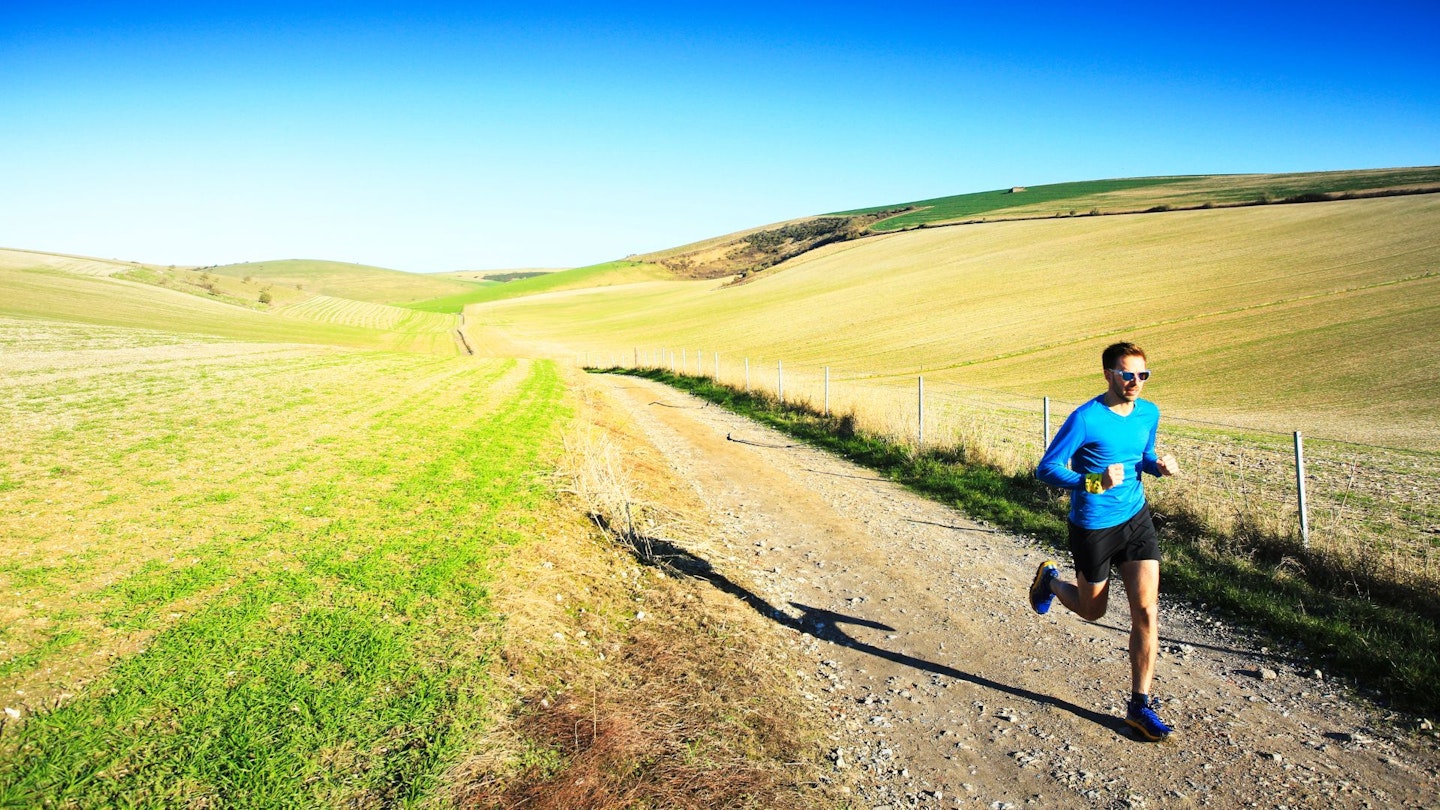 Comfort: Crew neck, zip, short sleeve - go for what you like best. It's a totally personal preference. But everyone should look for base layers with a seamless design to avoid chafing. Stretch is important too because it allows freedom of movement.
Breathability: Technical polyester such as Coolmax is great for breathability. Lightweight merino is too, and an excellent thermoregulator, meaning it helps keep you at a comfortable temperature irrespective of the ambient temperature. Mesh panels in base layers are always a big help to breathability. You can even find these on merino base layers now.
Material: Running base layers have diversified to be made of all sorts of materials, from polyester to merino to plant based Tencel. All focus on breathability and warmth but the balance of each varies between base layers.
Odour control: Merino is naturally antibacterial and therefore does a stellar job of battling odour. Synthetic fabrics need anti-odour treatments.
Sustainability: With running base layers made from synthetic material, the use of recycled material is always best. For merino look for mulesing-free or certification such as the Responsible Wool Standard.
When wet: Cotton is a no-no. It drains body heat when wet and gets super heavy since it's so absorbent. Polyester and nylon do a much better job of remaining effective when wet. Merino wool is the best.
Thumb loops: These are a non-essential feature that simply come down to whether you like them or not. If you tend to get cold hands when running but don't want to slip on a pair of running gloves, thumb loops could be a good compromise to kepeing you warm.
The best running base layers
Description
This is a remarkable merino base layer. For those after a dependable companion for winter runs, go
Pros
Versatile
Like merino on steroids
Sustainable 
Description
Those after a low-cost base layer will find it hard to go past this. This skin-tight mesh base
Pros
Very affordable
Very breathable
Short sleeve available
Cons
Only 3 size options
No mention of sustainable materials 
Best base layer for high intensity runs
Description
If you're a fast, hard, gritted-teeth kind of trail runner, Craft's Active Extreme X is for you.
Pros
Great for intense winter runs
Contains recycled material
Cons
Tad pricey (but worth it) 
Best running base layer for winter
Description
The first thing you notice about the Zerofit Heatrub Move, is that it's thicker than most base
Pros
Very warm
Very breathable
Big size range 
Cons
No recycled material used
Best short sleeve base layer
Description
Long gone are the days of wool being itchy and unsuitable for sport. The outdoor industry like to
Pros
Highly breathable
Naturally anti-odour
Sustainable 
Description
Inov-8's long sleeve base layer is a versatile option that will appeal to many. It is suitable for
Pros
Made from recycled material
Versatile
Short sleeve available
Cons
You'll want another option for summer 
Description
The Essential Lightwarm Half Zip is ideal for trail running in the cold or for warming up. Many
Pros
Lightweight
Highly breathable
Warm
Versatile
Don't forget to subscribe to the Trail Running Newsletter to get expert advice and inspiration delivered to your inbox!