Anyone who loves the outdoors will find a waterproof jacket very useful, and in the warmer months, you'll still want a hardshell jacket, albeit a lightweight waterproof jacket. That is, lightweight compared to heavier, bulkier winter waterproof.
A lightweight waterproof will stash neatly into the smallest of backpack pockets and weigh next to nothing, yet still keep you dry when the showers do come – and we all know the cruel British mountains can serve up apocalyptic downpours at any time of year.
You may have some questions about the strength of lightweight waterproof jackets. You may be wondering if a lightweight waterproof really delivers adequate weather protection or result in compromised performance?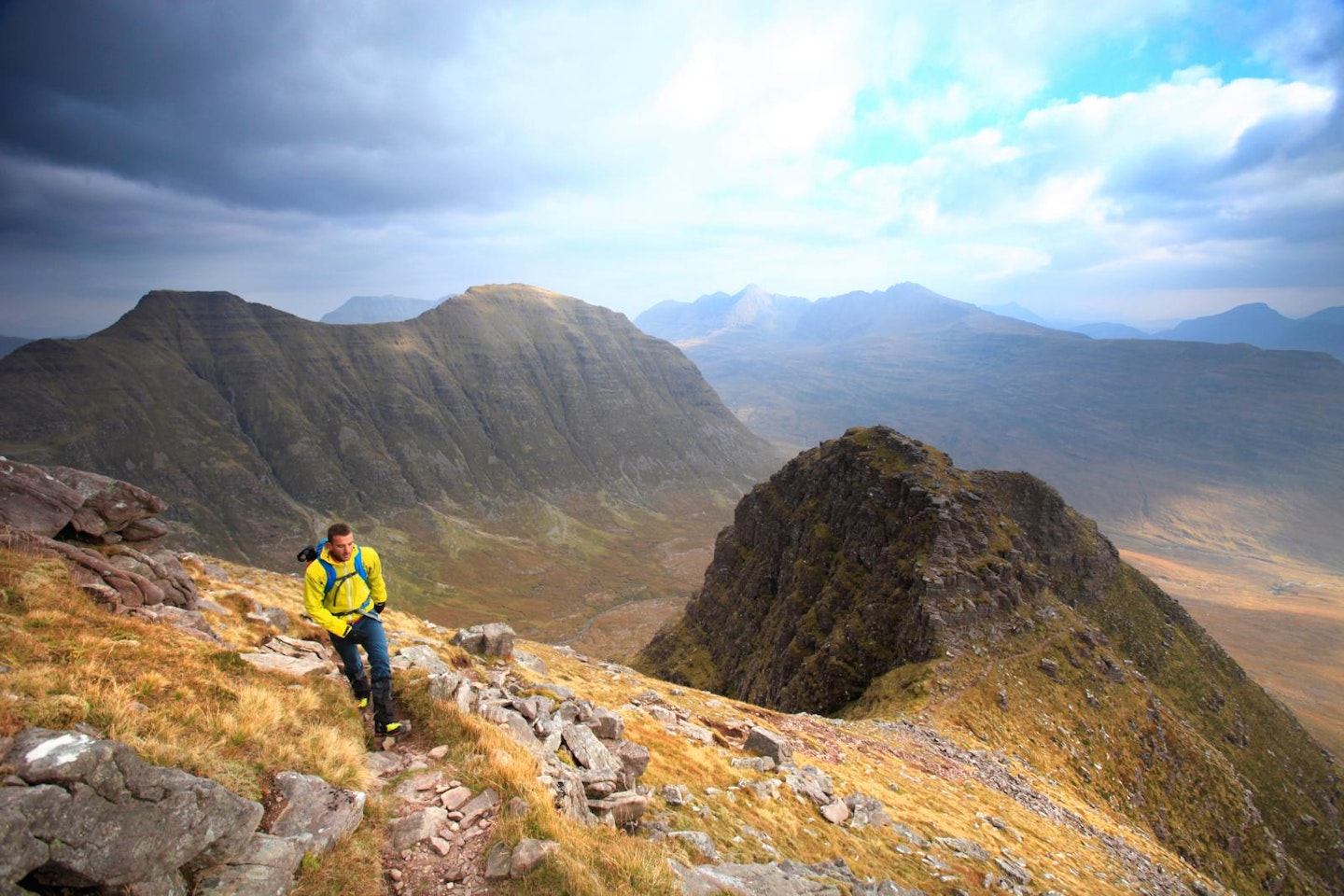 Best lightweight waterproof jackets at a glance
Best in Test: Arc'teryx Beta - View on Arc'teryx
Best Value: Berghaus Paclite Dynak Jacket - View on Berghaus
Some cheap lightweight waterproofs are wafer-thin, flimsy, and carry sub-par waterproofing and breathability stats. They are light and very compact, but they are also likely to let you down when you get caught in a sudden downpour or storm and in terms of durability. However, there are plenty of genuinely fantastic lightweight waterproof jackets available. We know because we've tried them. In this article, we review our favourite lightweight waterproof jackets.
The best lightweight waterproof jackets in detail
Best in Test
Description
Far more than a 'just in case' jacket, the Beta is a true 3-season mountain shell made from
Pros
Top-level performance
Very comfortable
Durable
Good features
Best Value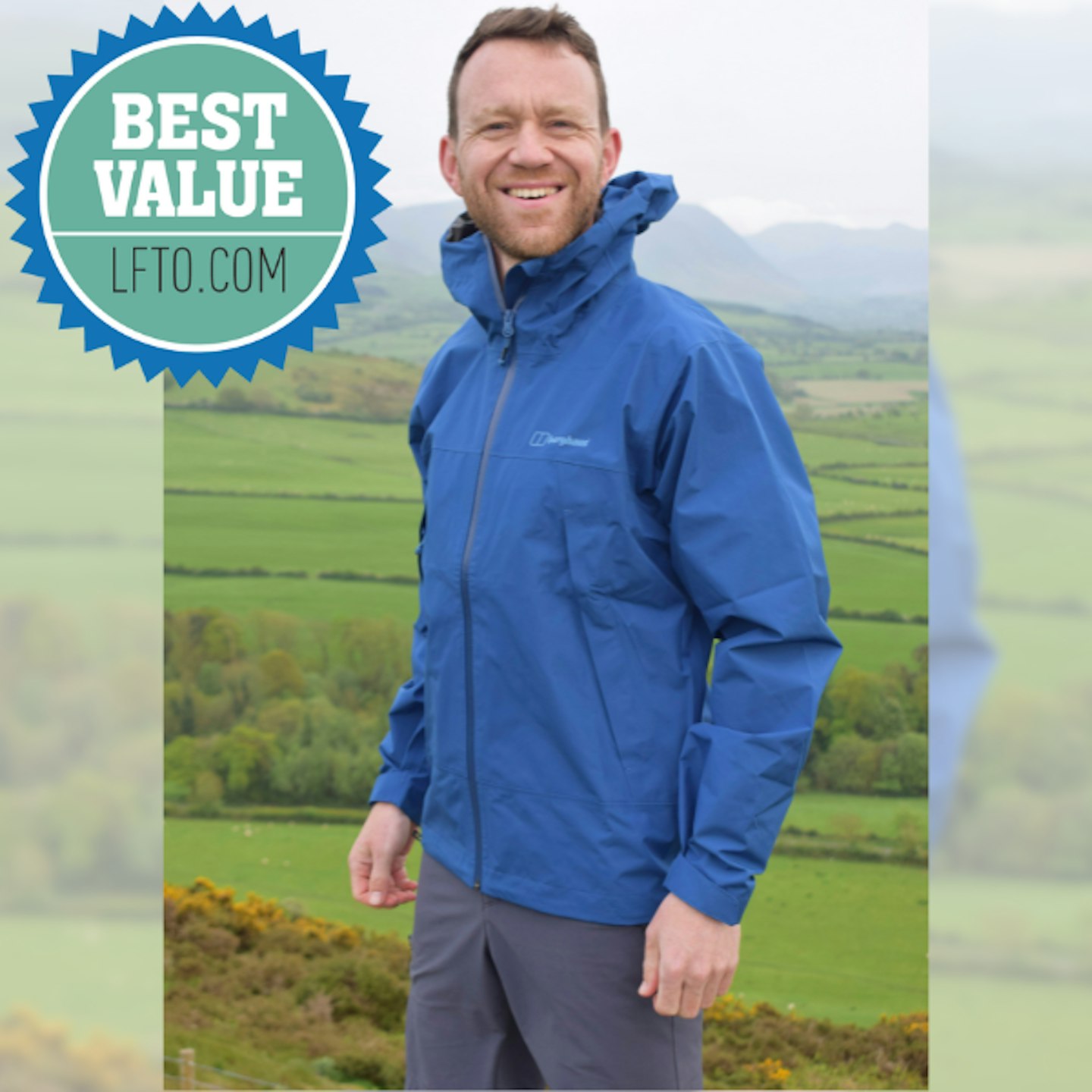 Live For The Outdoors
Description
The Paclite Dynak Jacket offers value while still giving you the reassurance and reliability of a
Pros
Very affordable Gore-Tex jacket
Ideal emergency rain layer
Good fit for layering
Berghaus a certified B Corp
Cons
Missing some key features
Best for climbing and mountaineering
Description
Weighing in at less than 260g, the Latok Gore-Tex Paclite Plus Jacket is remarkably lightweight
Pros
Very lightweight
Excellent design for mountain use and climbing
Rab a Fair Wear Foundation' Leader'
Cons
No women's version
One pocket only
Best for comfort
Description
This jacket combines striking looks with an innovative construction. It employs stretchy PFC-free
Pros
Top-level performance
Comfortable
Great cut
Cracking hood
Dynafit a Fair Wear Foundation' Leader'
Cons
Unusual vents
No hem or cuff adjustment
Best for breathability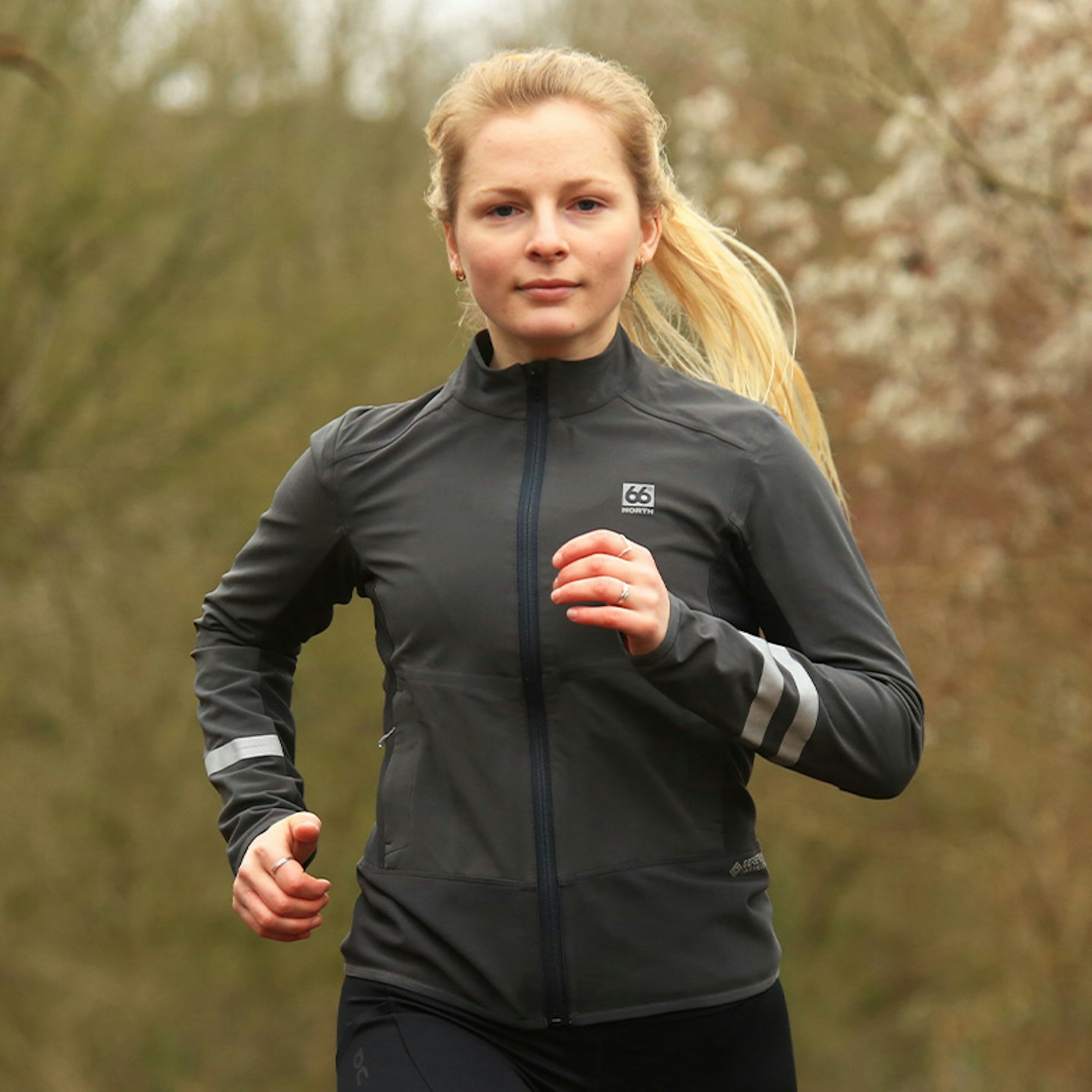 Live For The Outdoors
Description
If you're happy to trade top-end waterproofing for more a lot more breathability, the Icelandic
Pros
Highly breathable
Ideal for high-intensity hiking
Also good for winter trail running
66°North, a certified B Corp
Cons
Missing some key features
Highly recommended
Description
Haglöfs' L.I.M or 'less is more' series is highly regarded amongst ultralighters for its ethos of
Pros
Top-level performance
Comfortable
Neat cut
Haglöfs, a Fair Wear Foundation' Leader'
Cons
Unusual hood
No hem or cuff adjustment
Highly recommended
Description
The Storm10 is built for 'fast and light' Alpine-style pursuits but also works well for UK
Pros
Comfortable
Neat cut
Light and packable
Fair Trade Certified product
What to look for in a lightweight waterproof jacket
Breathability: The breathability of a waterproof jacket refers to how much water vapour can pass out through the fabric. Breathable jackets don't necessarily stop you sweating. But they should move moisture away from the body to keep you mostly dry and comfortable. However, performance depends greatly on other external factors like temperature and humidity.
Fabric: Most lightweight waterproofs are made from nylon (polyamide). It's a stronger fibre for its weight than polyester, meaning fabrics can be thinner and lighter.
Fit: Lightweight waterproofs tend to be cut shorter and trimmer, which saves weight. We tend to wear fewer layers in summer, so a more tailored fit can work well. But make sure the jacket doesn't feel tight across your shoulders or chest and that sleeves cover your wrists fully.
Hood: Lightweight jackets tend to have simpler hoods than full-on mountain shells. Some are elastic-bound, while others have a single drawcord to offer some adjustment. Either way, make sure the hood still offers decent protection without obstructing your visibility.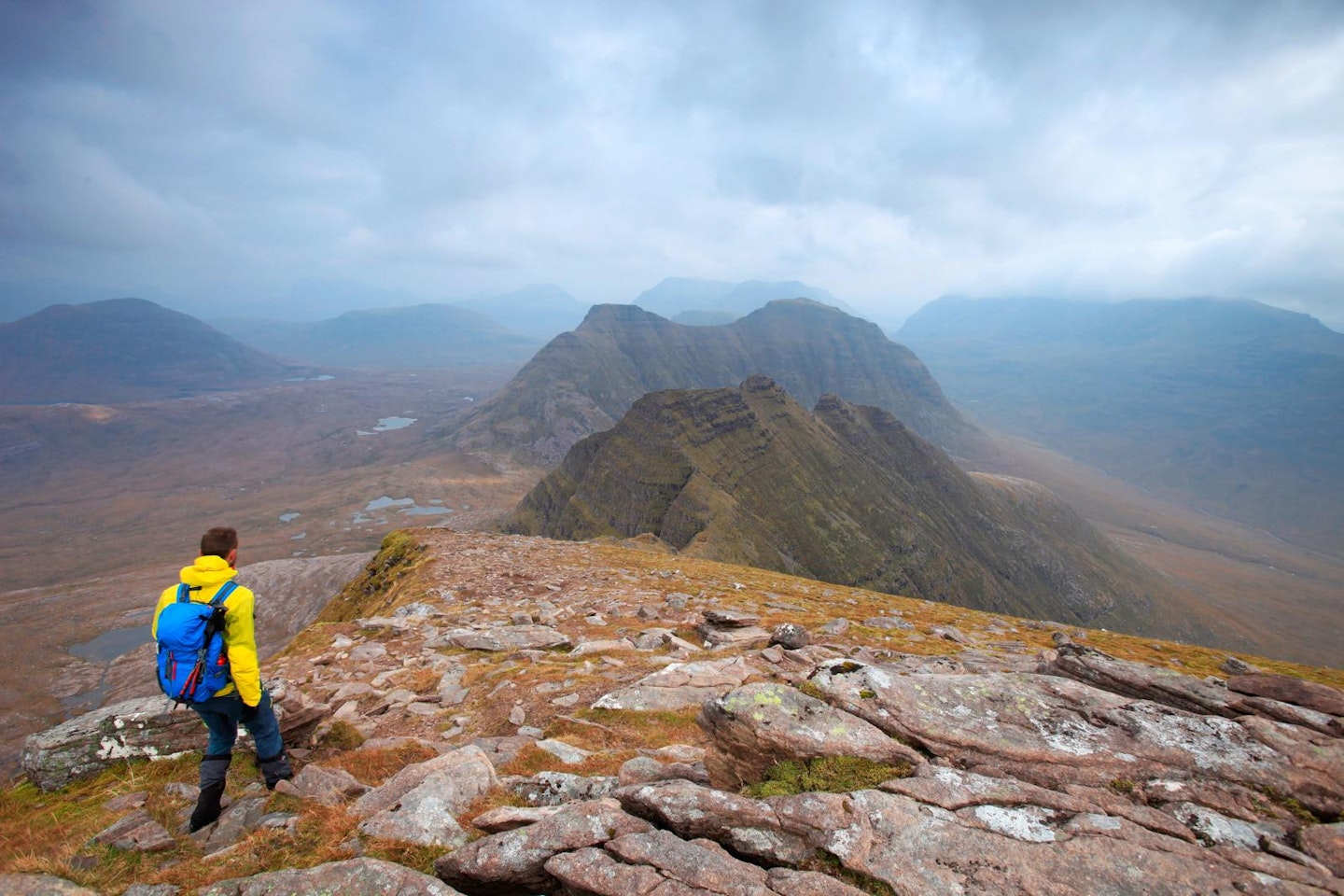 Pockets: Lightweight jackets tend to have fewer and smaller pockets, though a zipped chest pocket is still a useful feature. If a jacket has hand pockets, ensure these are not obstructed by a rucksack hip belt.
Ventilation: Some jackets feature pit zips or mesh-lined pockets, which can be opened to increase airflow. Wide cuffs that can be pushed up the forearm can also aid cooling.
Construction: The jacket's membrane or laminate provides waterproofing. Two or 2.5-layer jackets use a face fabric bonded to a membrane or laminate, with a thin film coating or sometimes a raised pattern (a 'half layer') to protect it. More advanced jackets use a 3-layer construction, which sandwiches the membrane between a durable face fabric and a soft tricot backer.
Weight and packed size: A summer waterproof jacket will often sit in your pack for most of the day. So, look for a light and packable shell, ideally with its own stuffsack or which packs into its own pocket. A lightweight waterproof should weigh less than 350g.
Zips: Most brands use laminated and/ or reverse coil zips and stormflaps to improve water resistance. Zips often have a 'zipper garage' at the top to guard against leakage. A chinguard at the top of the main zip will protect your face from irritation.
Waterproof jacket care and maintenance
Care and maintenance are vital to jacket performance and longevity. Our favourite gear care products come from Grangers and Nikwax. Their products are both effective and PFC-free. Nikwax products are good too. Waterproofs perform best when clean!
Grangers Performance Wash or Nikwax Tech Wash are both far better at cleaning waterproof gear than washing detergent because they maintain the fabric's DWR coating.
And regarding repairs, evermore outdoor retailers and outdoor gear brands are introducing or expanding repair services for equipment and garments. Make the most of these services as it promotes a more sustainable business model and saves you money.
Best waterproof jacket wash
Description
Bluesign-approved and PFC-free, this water-based fabric cleaning is ideal for any technical or
Highly recommended
Description
Like Grangers, this is water-based and PFC-free. It too is a very effective cleaner of outdoor and
Best waterproof jacket care kit
Description
This kit supplies a big one-litre volume of Tech Wash and the 300ml bottle of reproofing
Highly recommended
Description
This combo is perfect for cleaning outdoor garments and then adding durable water repellency to
How we test
As you would imagine, we do indeed spend a lot of time in the rain to find the best waterproof jackets for real-world conditions. But we do more than that. We consider every aspect of the garment, which, in addition to waterproofness, includes breathability, durability, comfort, value, and sustainability.
Get half-price digital OS Maps! Trail and Country Walking magazine members get 50% off an annual subscription to OS Maps for 12 months! Find out more here.
Don't forget to subscribe to the Live For The Outdoors newsletter to get expert advice and outdoor inspiration delivered to your inbox!
Matt Jones is a freelance gear tester for Live For The Outdoors and Trail Magazine. He has walked several long-distance backpacking trails in New Zealand, the USA and throughout the UK.