When window shopping in an outdoor gear store, it's nice to gaze in wonder at the top-end hiking jackets. But few of us really need them. While a waterproof jacket is hiking essential, there are some excellent budget waterproof jackets.
Some would argue 'cheap and waterproof' is an oxymoron and, of course, for the most part, you do get what you pay for. One of our most important pieces of advice is to get the outdoor gear that suits you best. If that means saving up for a little longer, we think it's worth it. But even so, many of us don't want or need to spend big money on a feature-rich winter waterproof jacket. Or a super high-tech, lightweight waterproof, for that matter. Just a reliable hillwalking waterproof please.
Waterproof jacket bargains are out there if you know where to look. In this round-up, we've selected the best budget waterproof jackets under £200. That's still a relatively hefty price tag, but we've tried to mitigate that age-old risk of 'buy cheap, pay twice'.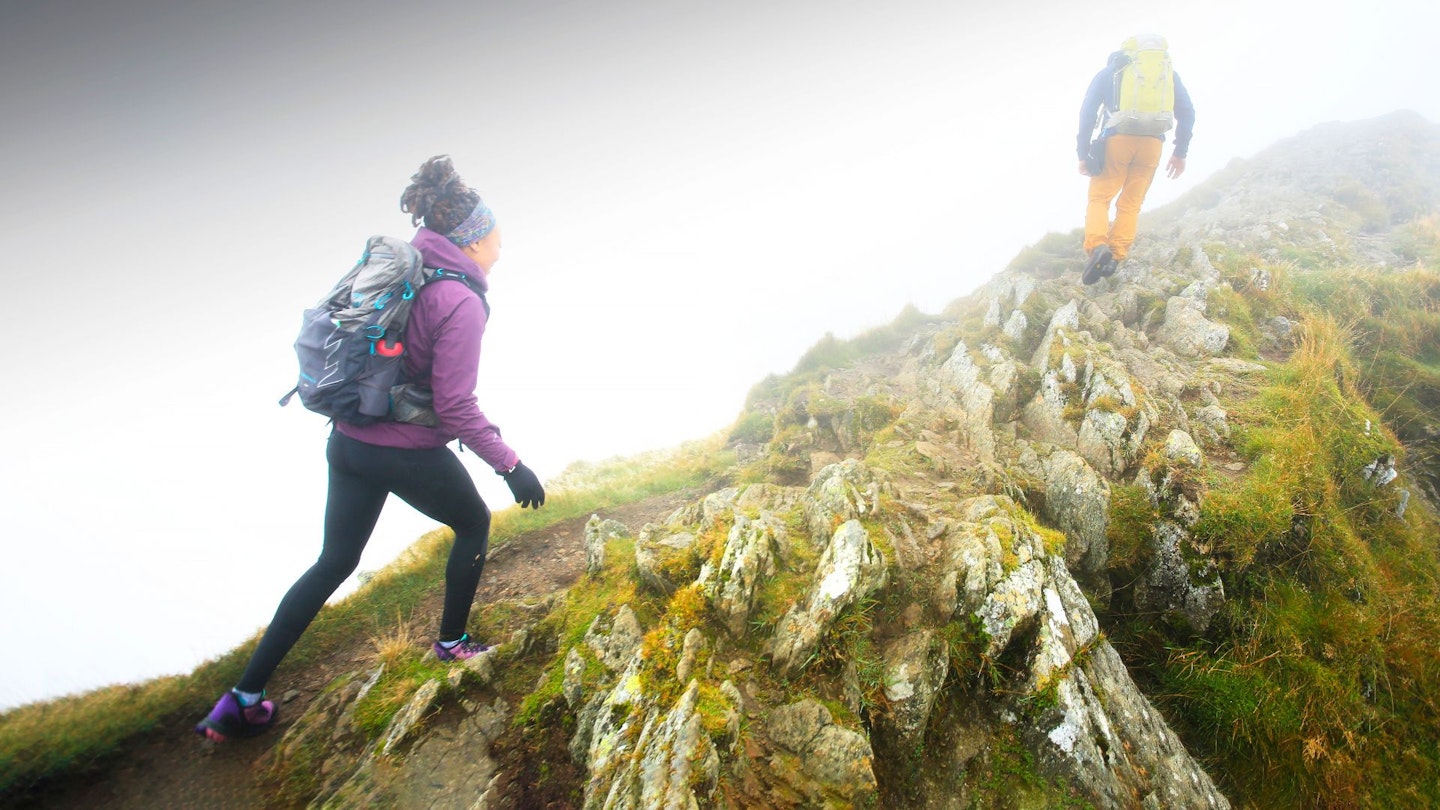 The best budget waterproof jackets at a glance:
Best in Test: Mountain Equipment Garwhal Jacket – View on Cotswold Outdoor
Best Value: Berghaus Paclite Dynak Jacket – View on Berghaus
Best waterproof jacket under £150: Rab Downpour Eco Jacket – View on Cotswold Outdoor
Each jacket selected (except one) has an impressive hydrostatic head rating of 20,000mm or higher – a solid guarantee that it can cope with a torrential downpour. We've also kept an eye out for rain-resisting features such as visored hoods, zipper stormflaps, durable fabrics and sealed seams.
The best budget waterproof jackets in detail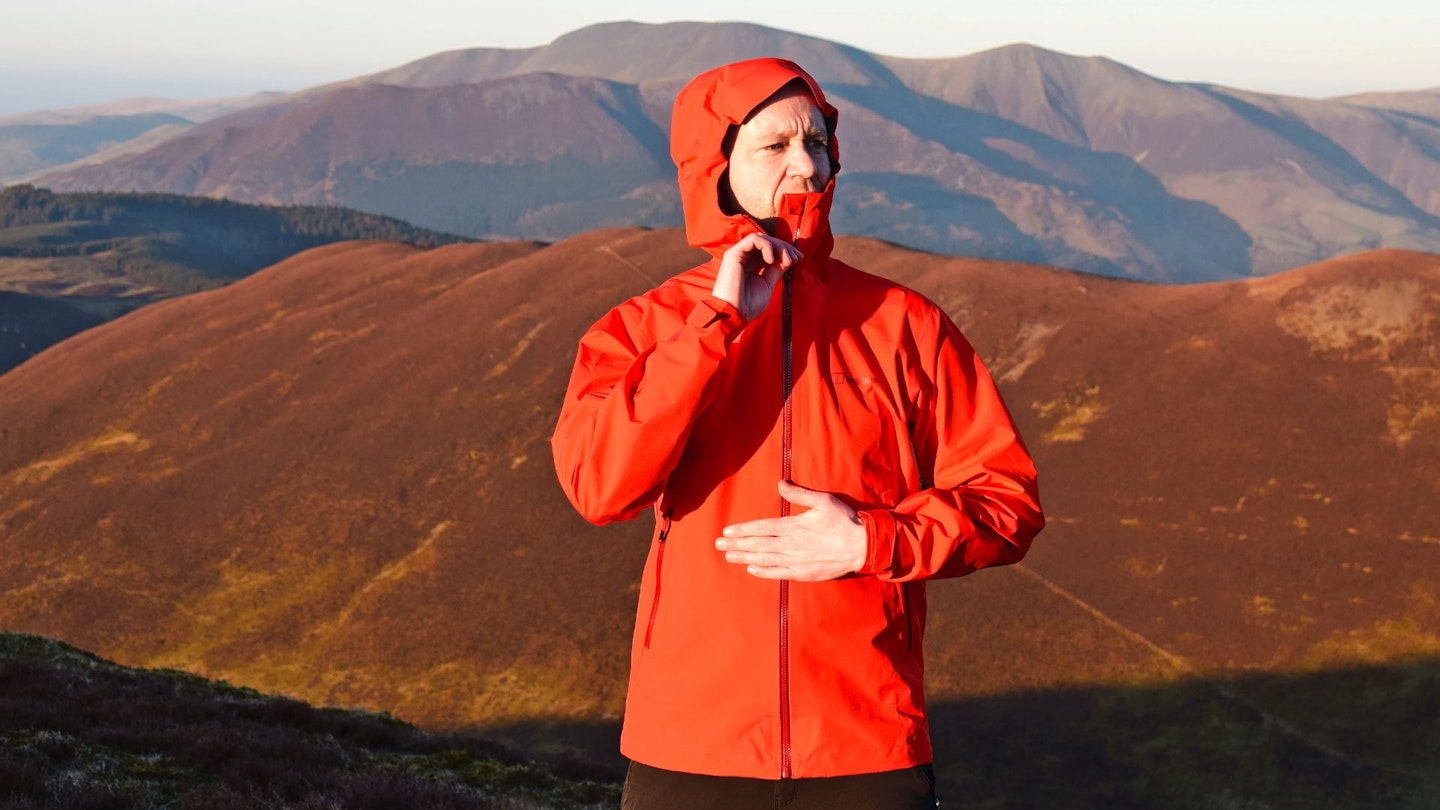 Best in Test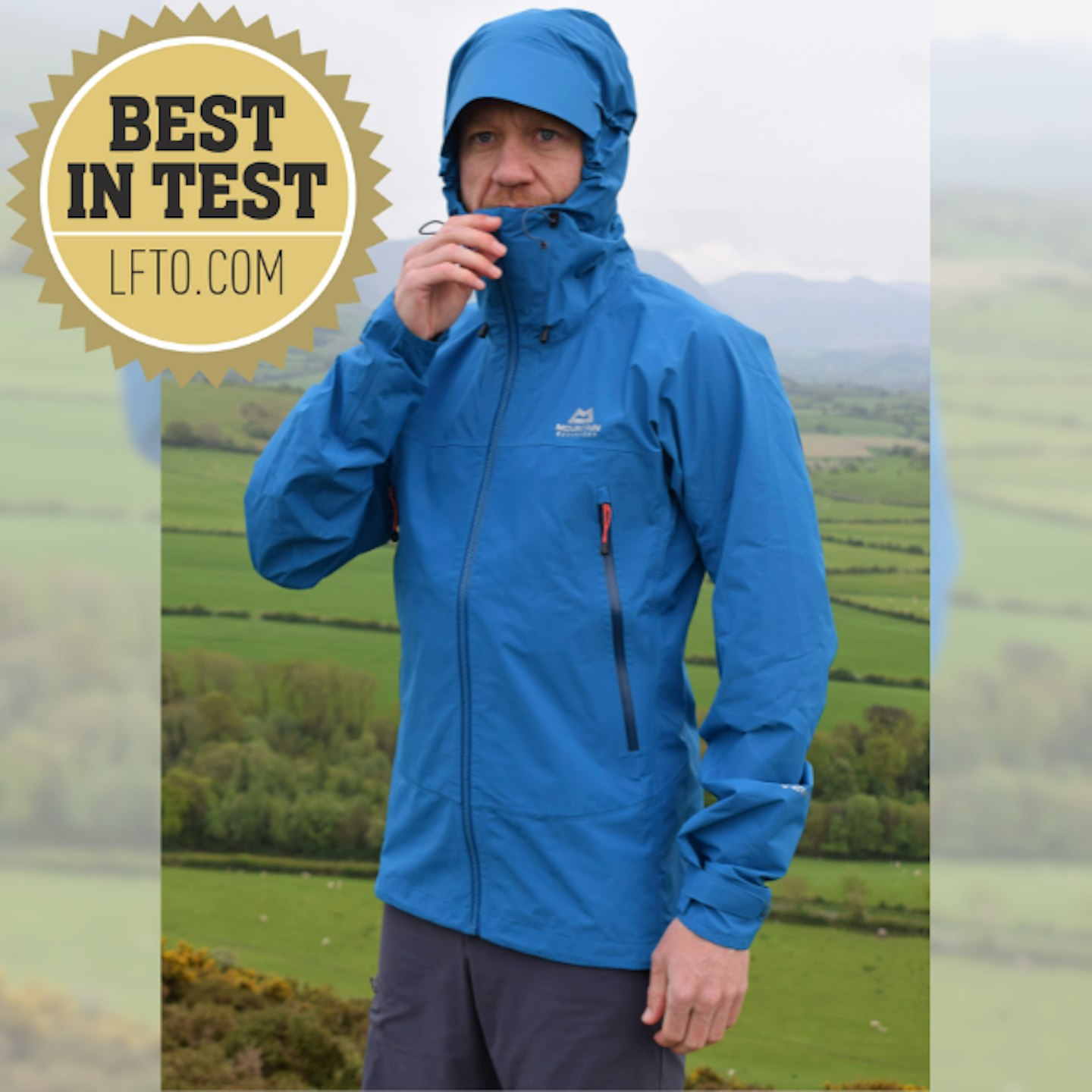 Live For The Outdoors
Description
Mountain Equipment has a long-standing reputation for reliable waterproof jackets. Garhwal is
Pros
Lightweight yet durable
High waterproof rating
Good breathability
Mountain Equipment, a Fair Wear Foundation member
PFC-free DWR
Cons
Not recycled
Slimmer 'alpine' fit won't suit everyone
Best Value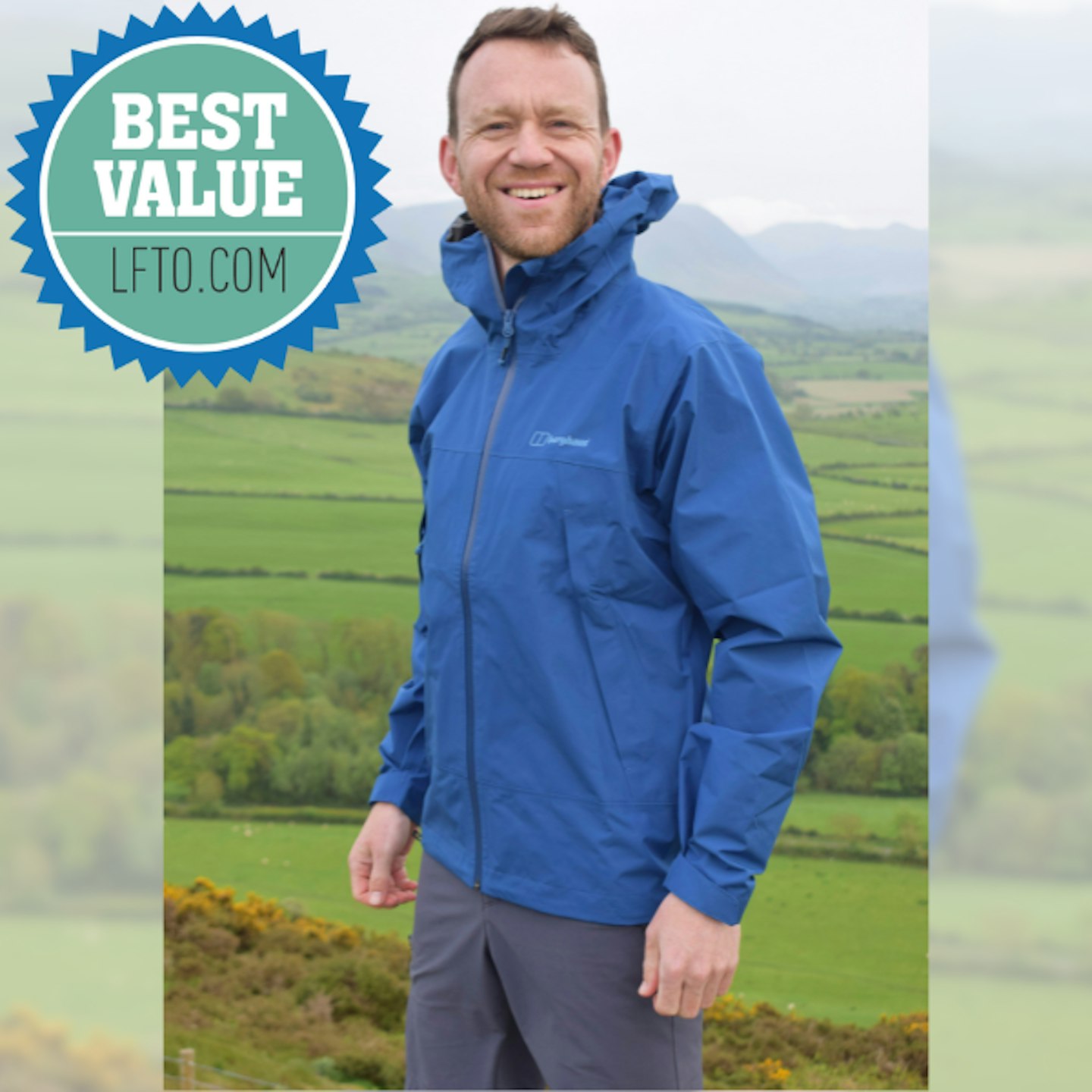 Live For The Outdoors
Description
This is the cheapest Gore-Tex jacket in this round-up and the most affordable option if you want
Pros
Very affordable Gore-Tex jacket
Ideal emergency rain layer
Good fit for layering
Bluesign approved
Cons
Missing some key features
Best waterproof jacket under £150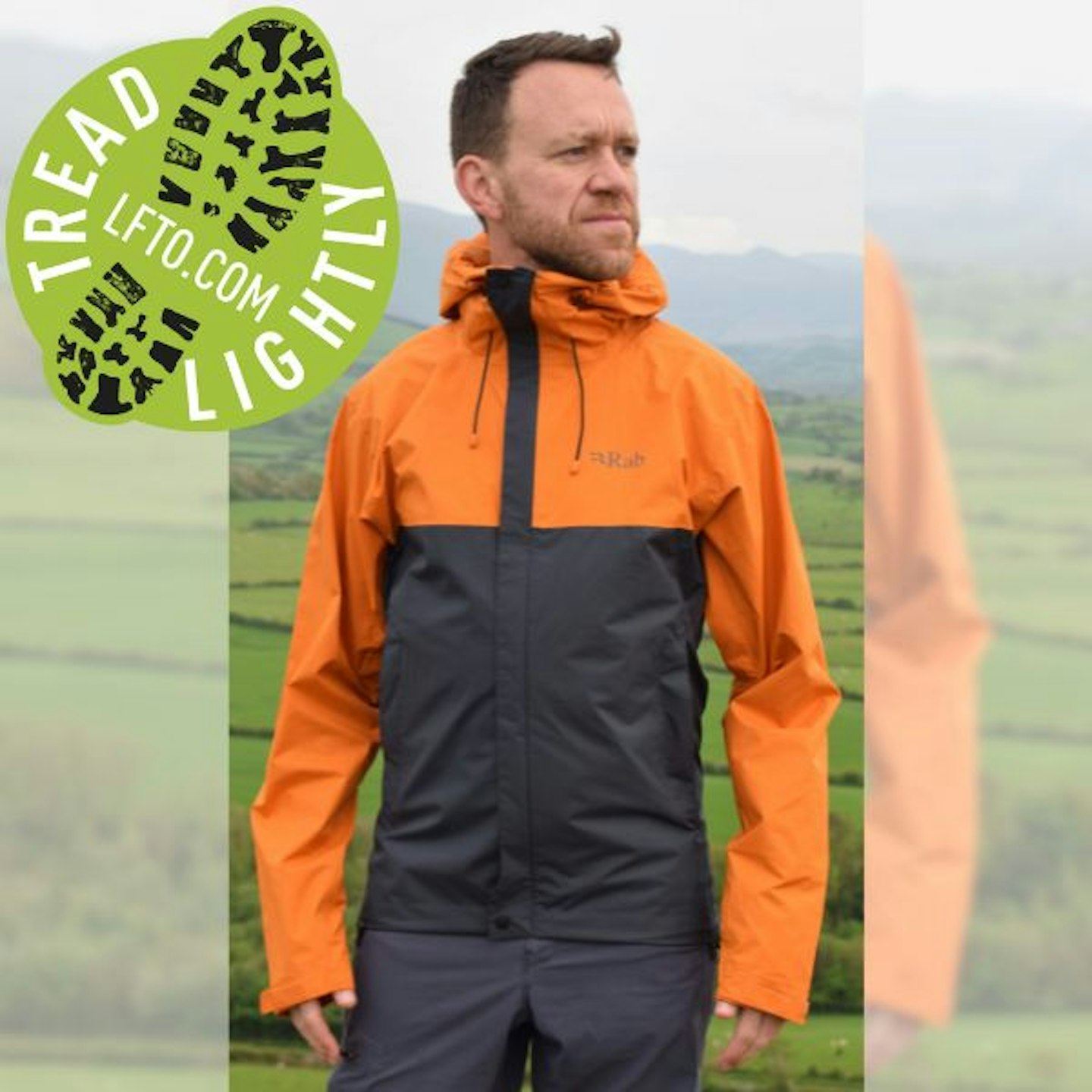 Live For The Outdoors
Description
This is Rab's cheapest waterproof jacket. The 50 denier Eco Downpour looks excellent on paper:
Pros
Very lightweight
Sustainable
Rab, a Fair Wear Foundation leader
Cons
Some others here are better for downpours
Best waterproof jacket under £100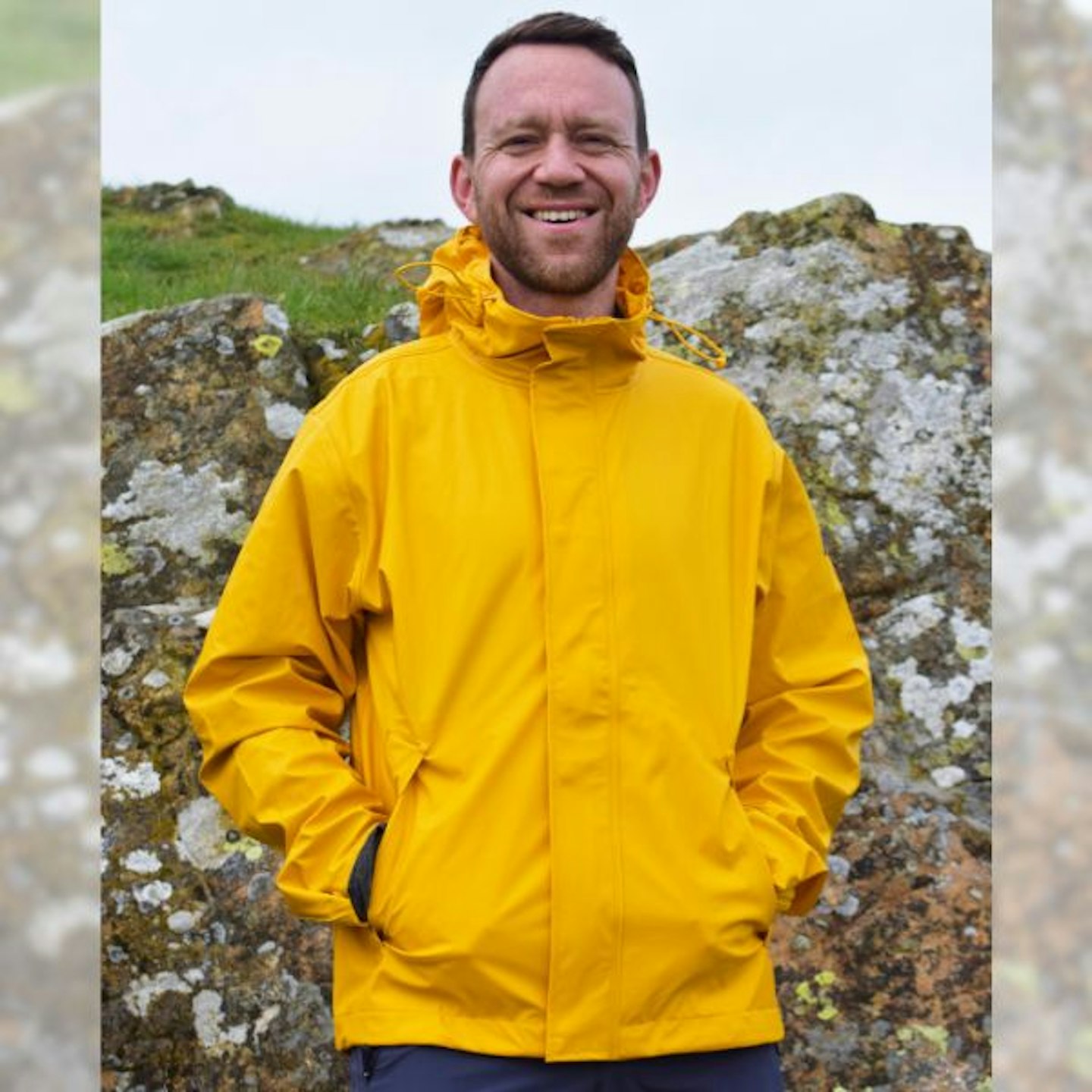 Live For The Outdoors
Description
This jacket is a total left-field option for hillwalkers, but we've included it as a maverick
Pros
Very waterproof
Great price
Durable
Best for versatility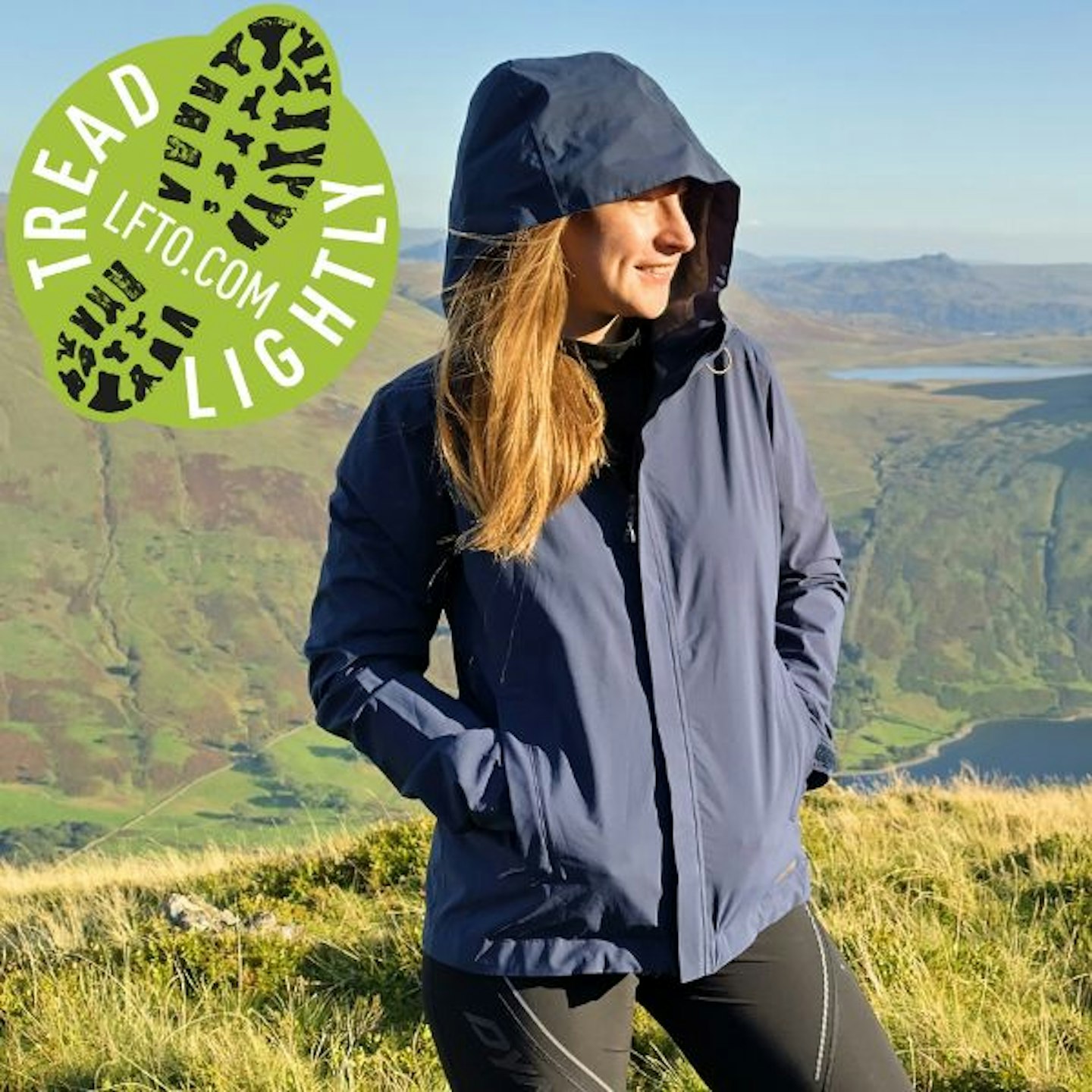 Live For The Outdoors
Description
With jackets sporting the Gore-Tex name you immediately categorise them as a proper hiking
Pros
Versatile
Sustainable
Mesh-lined pockets
Pit zips
Cons
Outperformed by Gore-Tex Paclite
Best for durability
Live For The Outdoors
Description
Like a throwback to the era when hillwalking jackets were uncompromisingly bombproof, this jacket
Pros
3-layer construction
Durable and bombproof
Plenty of features
Cons
Will be too heavy and bulky for some
Not PFC-free or recycled
Highly recommended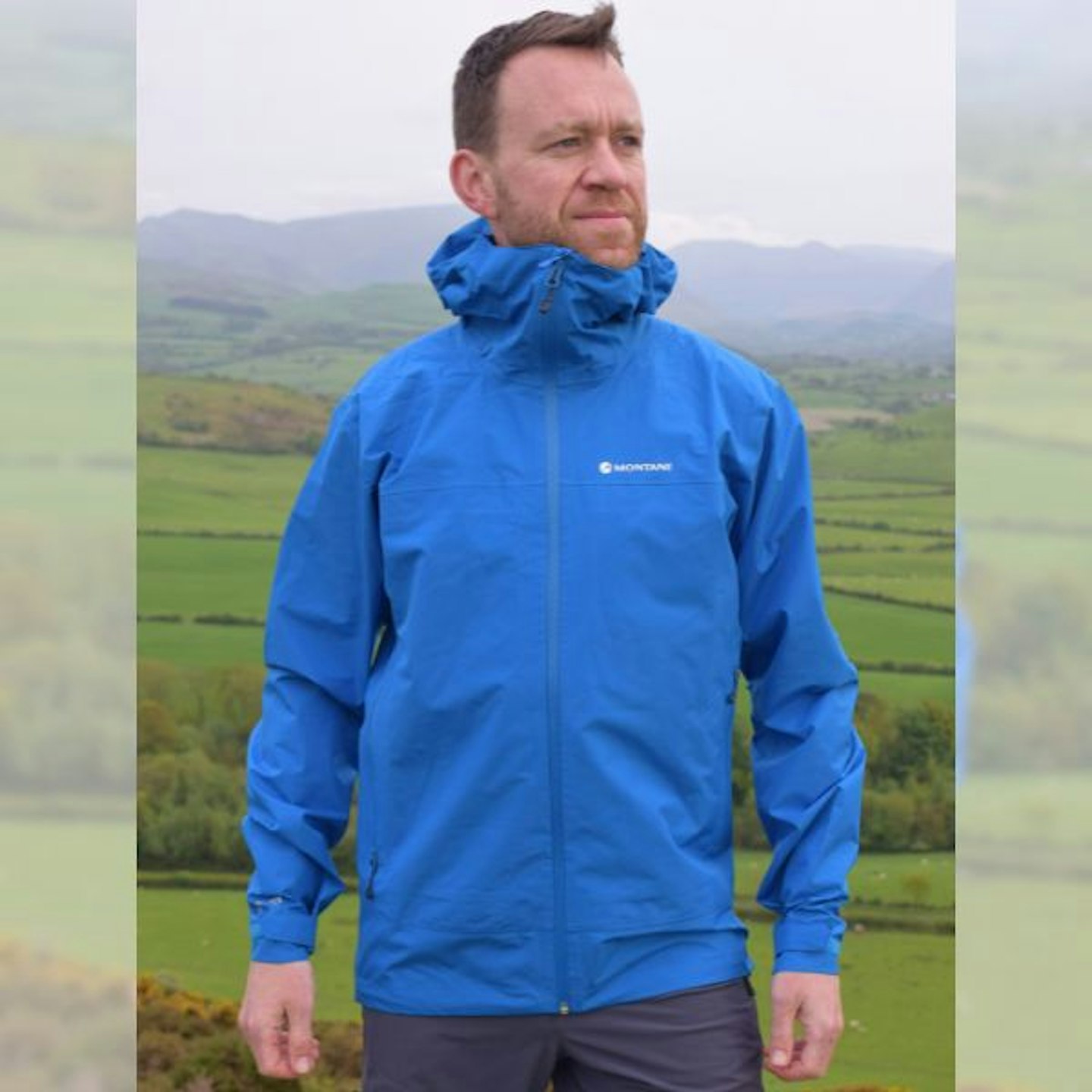 Live For The Outdoors
Description
There is minimal variation between the Montane Spirit and Mountain Equipment Garwhal. Same price,
Pros
High waterproof rating
Gore-Tex name brings peace of mind
Light and packable
Montane, a Fair Wear Foundation member
Cons
3-layer construction is more effective and durable
Not PFC-free or recycled
No pit zips
How to buy the budget waterproof jacket for you
Fit: Opting for a regular fit or something slimmer depends on what you're using your jacket for. If you're a summer hiker and don't need to layer much, you can go for something with a more athletic cut. But 3-season and year-round hikers are better served by a jacket you can layer with.
Fabric: In most cases, you can forget about Gore-Tex. In the lower price range, brands most often use their own waterproof membranes. That's not necessarily a bad, and some are pretty good. It's just worth being realistic.
Most affordable waterproof jackets are made from polyester because it's cheaper than nylon. Nylon is used in more expensive jackets because it's stronger, but polyester is still a good option.
Construction: Whether to go for 2-, 2.5-, or a 3-layer construction is a common question. Regarding budget waterproof jackets, when the price range gets under about £170, there aren't many 3-layer jackets to be found. A triple-layer construction is the most durable and suited for harsh conditions but, predictably, the most expensive.
The 2- and 2.5-layer approaches are more widely used. It's partly for cost reasons but also because not all jackets need to be suitable for mountain use. 2.5-layer waterproofs are generally quite lightweight and good for stashing away in your pack for when you need them. 2-layer waterproofs vary quite a lot in performance, depending on how they're made. Some are very weatherproof, others are more for everyday use.
Features: Although unlikely to carry a rich list of features, you should still expect a number of important additions on a more affordable waterproof jacket. These include Velcro-adjustable cuffs for a tight fit around the wrist, stormflaps, good pockets, and adjustable hood.
Waterproof jacket care and maintenance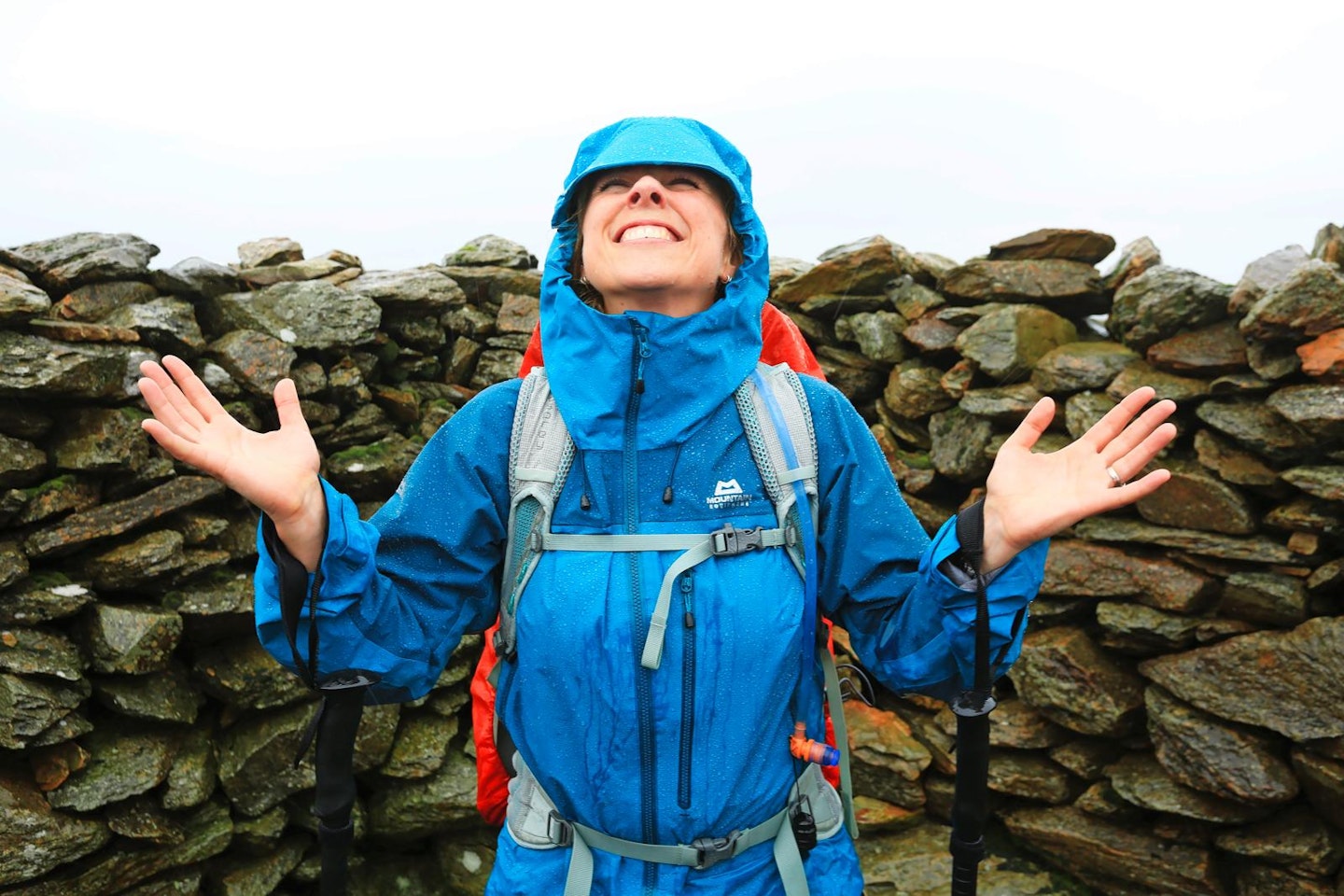 Care and maintenance are vital to jacket performance and longevity. Some of our favourite gear care products come from Grangers and Nikwax. Their products are both effective and PFC-free.
Grangers Performance Wash or Nikwax Tech Wash (below) are both far better at cleaning waterproof gear than washing detergent because they maintain the fabric's DWR coating. If you want to rejuvenate your gear's waterproofing, too, grab the Grangers or Nikwax kits.
And if you want to save yourself more money over the medium and longer term, remember to repair, not replace. If your jacket zip breaks, a seam needs fixed, or your jacket gets torn, investigate repair options. More often than not, you can get your jacket repaired as increasing numbers of outdoor retailers and outdoor brands are introducing or expanding their gear repair services. Use these, they save you money and promote sustainability.
Best waterproof jacket wash
Description
Bluesign-approved and PFC-free, this water-based fabric cleaning is ideal for any technical or
Pros
Bluesign-approved
PFC-free
Water-based
Highly concentrated
Cons
No larger bottle available (but 1L eco pouch refill is available)
Best waterproof jacket wash
Description
Like Grangers, this is water-based and PFC-free. It too is a very effective cleaner of outdoor and
Pros
PFC-free
Water-based
Simple to use
Best waterproof jacket care kit
Description
This combo is perfect for cleaning outdoor garments and then adding durable water repellency to
Pros
PFC-free
Fast and easy spray reproofer
Includes sample of Active Wash
Cons
Nikwax kit has larger volume of wash
Best waterproof jacket care kit
Description
This kit supplies a big one-litre volume of Tech Wash and the 300ml bottle of reproofing
Pros
Bigger Tech Wash bottle
Includes dry bag
PFC-free
Cons
Spray on re-proofing spray is more convenient
How we test
As you would imagine, we do indeed spend a lot of time in the rain to find the best waterproof jackets for real-world conditions. But we do more than that. While value becomes a greater priority for budget waterproof jackets, we still consider every aspect of the garment, which includes waterproofness, breathability, durability, comfort, and sustainability. After all, if you get a cheap waterproof that isn't comfortable and doesn't last, well, that's hardly good value, is it?
Get half-price digital OS Maps! Trail and Country Walking magazine members get 50% off an annual subscription to OS Maps for 12 months! Find out more here.
Don't forget to subscribe to the Live For The Outdoors newsletter to get expert advice and outdoor inspiration delivered to your inbox!
James Forrest is a freelance gear tester for Live For The Outdoors and Trail Magazine. He's a prolific peak-bagger and wild camper who's climbed hundreds of mountains in the UK and abroad, James gives his gear a serious thrashing on every trip.