Working in the outdoor media industry, I get so immersed in its technical terms. And I sometimes forget that not everyone is. 'PFC' is a case in point. More than one sporty/outdoorsy person told me recently they didn't know what it is.
I was incredibly surprised by that, but it was a handy reality check. For a long time PFCs have been used in water repellent outdoor gear. But you may have encountered ripples of bad PFC press. Why? It's high time we examined PFCs more closely and explain why.
Humans have become incredibly skilful in producing synthetic chemicals. Hundreds of thousands of them are registered worldwide, and we keep creating more. It's a multitrillion dollar industry that continues to grow, and so ubiquitous is our use of chemicals, we use them for pretty much everything, including agriculture, healthcare, and clothing.
Included in this vast collection of industrial chemicals are PFCs.
What are PFCs?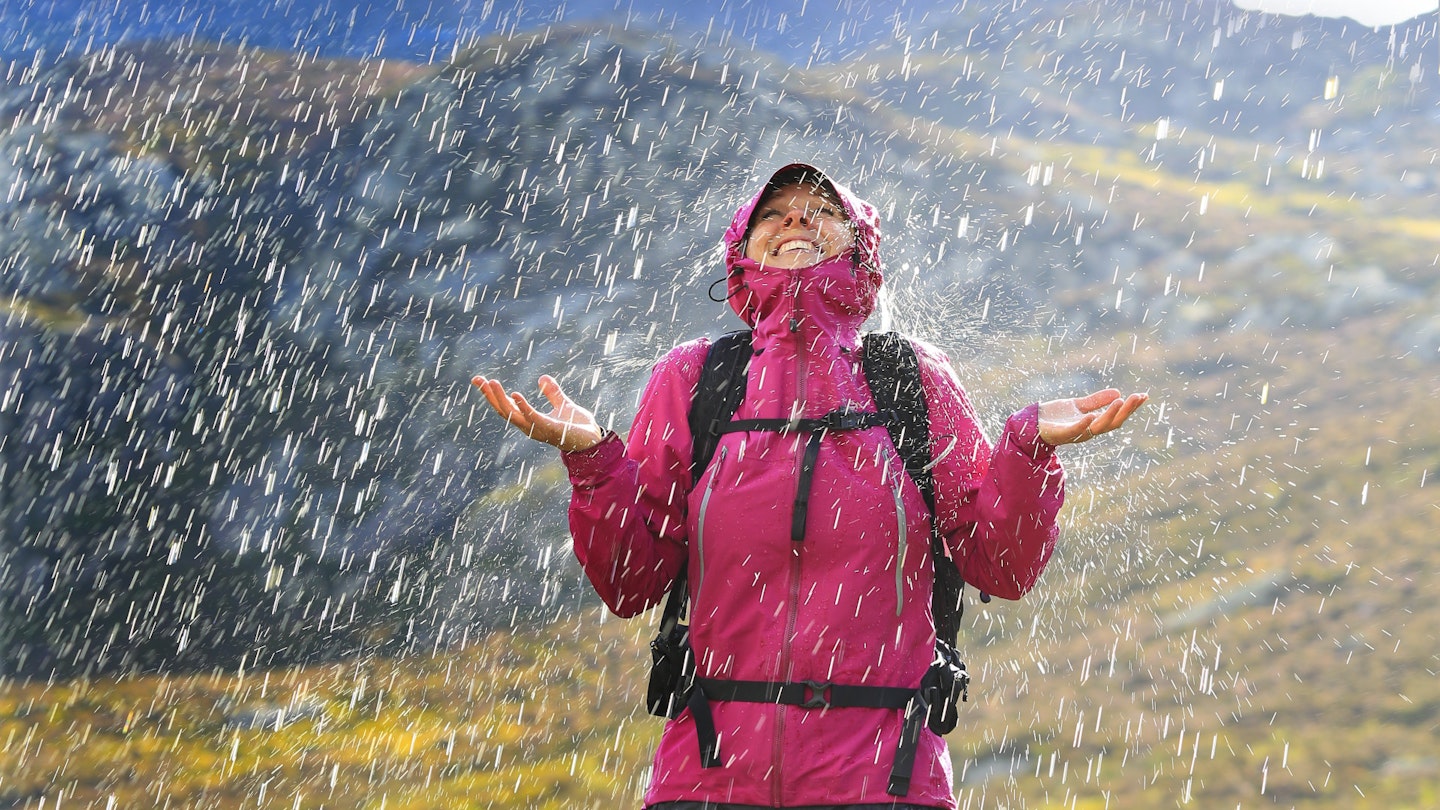 PFC stands for perfluorinated chemicals, or polyfluorinated chemicals. The term 'fluorocarbons' is also used. It's a family of synthetic chemical compounds made of carbon and fluorine.
Several decades ago, it was discovered that some PFCs are very stable and very effective and resisting heat, oil, stains, and water. Naturally then, PFCs have since been produced and used in wide array of consumer products ranging from cookware to water repellent clothing.
Weatherproof outdoor clothing needs a Durable Water Repellent (DWR) coating or waterproof membrane (like Gore-Tex) to stave off water. When you see water beading on your waterproof jacket rather than soak into the fabric, that's the DWR or waterproof membrane at work.
Should we avoid PFCs?
The challenge with PFCs is that they were adopted with such vigour and enthusiasm since the discovery of their practical applications and have remained largely unregulated since.
If you produce a stable, hardy, and hydrophobic chemical, what do you suppose it might do if it ends up in the environment? Perhaps predictably, stable, hardy, and hydrophobic PFCs take a very long time to break down in the natural environment and have thus been dubbed 'forever chemicals'.
Given our love affair with synthetic chemicals, we have produced an impressive quantity of PFCs. And they have been leaching into the environment by various means. The persistence of PFCs combined with the scale at which they're produced has meant that in a few short decades, PFCs have been detected in the environment and animals all over the world, even in Antarctica and in the human body.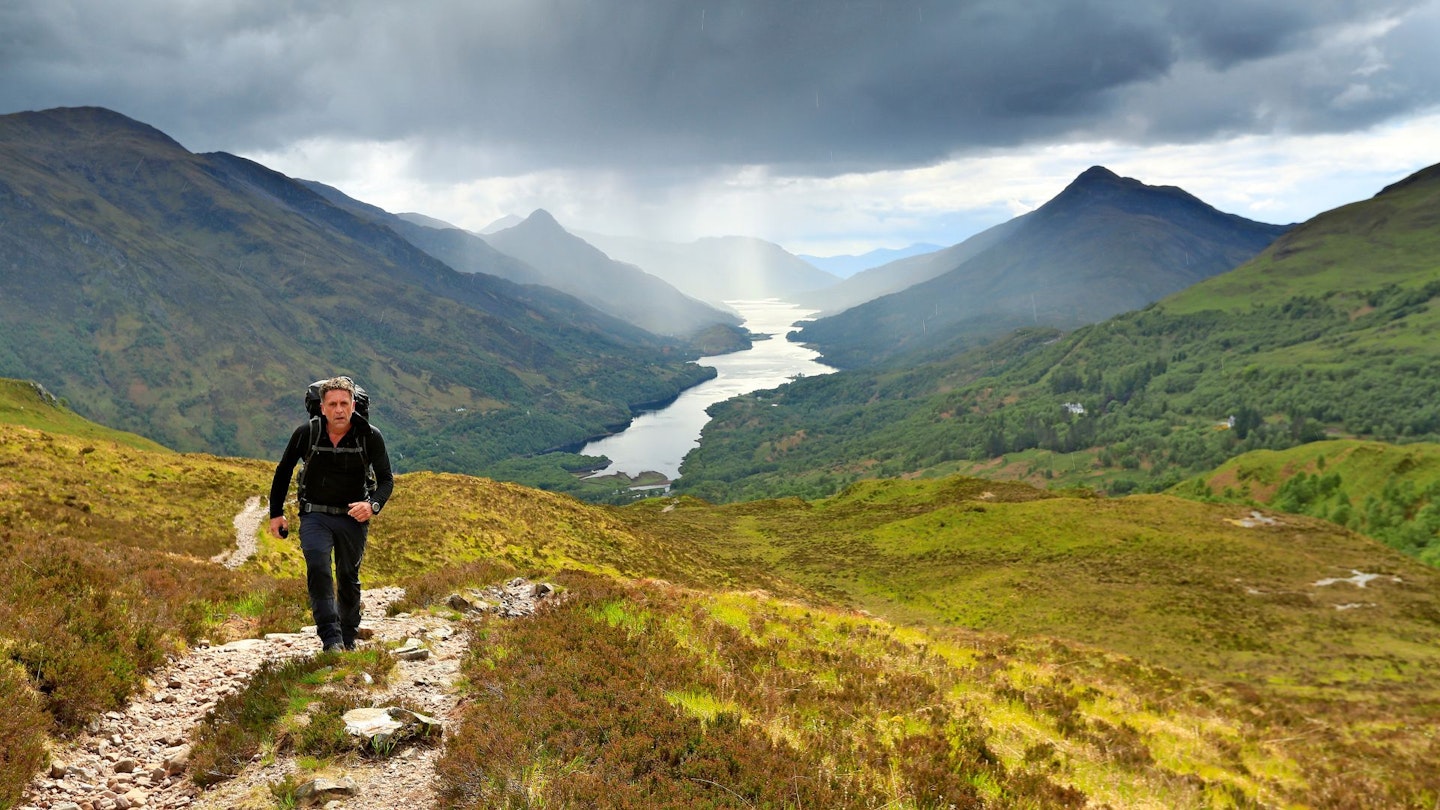 Photos of great wild places look untouched at the macro level, but in every one of them, there is PFC pollution.
Is this PFC pollution a problem? The first thing to know is that there are different types of PFCs. Long chain PFCs have more carbon atoms in them and are incredibly persistent in the environment. PFOS (perfluorooctane sulfonate) is one of these and has been banned in the EU since the early 2000s.
The outdoor industry used to use long chain PFCs for DWRs, but switched to short chain PFCs ccontaining fewer carbon atoms following the EU ban.
There has been ongoing research into the effects of PFCs on human, wildlife, and environmental health. One of the most well-known of these is the extensive research carried out by Greenpeace almost a decade ago called Footprints in the Snow. It found PFCs in samples taken all over the world, and concluded that short chain PFCs should not substitute long chain PFCs. Both need to be banned.
Other scientific studies continue to look at whether PFCs directly affect human health. While conclusive evidence is yet to emerge, there is a growing collection of studies linking PFCs to human health problems such as reduced immunity responses, ADHD, fertility, and cancer.
Today, PFCs continue to be used for DWRs, although a growing number of outdoor gear brands are self-regulating and choosing to reduce – or better still eliminate – their use of PFCs.
What does PFC-free mean?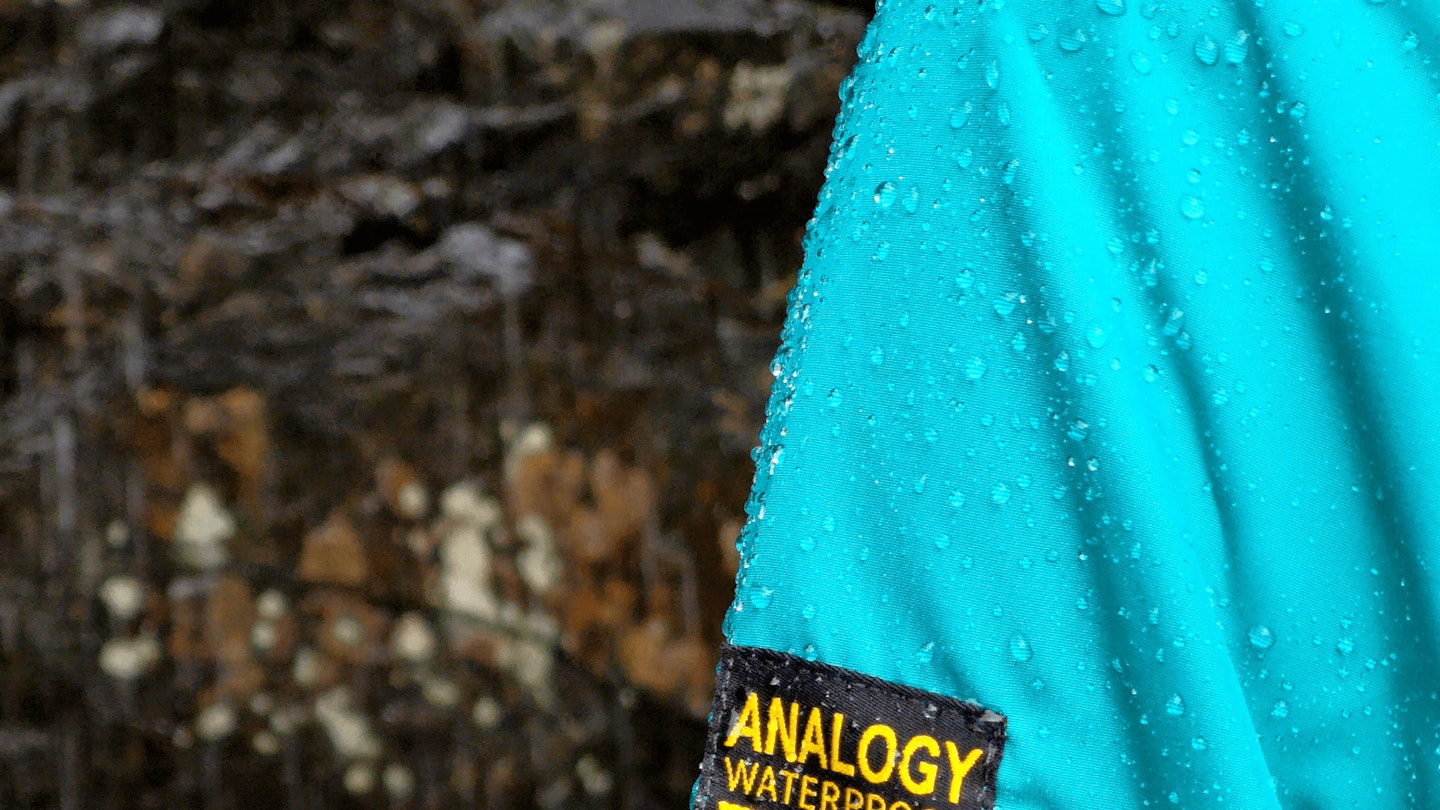 Alongside a growing number of outdoor gear brands choosing to go PFC-free, the brand synonymous with water repellent fabrics – Gore-Tex – is too.
Going PFC-free sounds absolute but exactly what that means depends on who's replying. For example, Páramo uses a Nikwax DWR that is completely free of fluorine. Meanwhile Gore-Tex will be free of Gore's PFCs of Environmental Concern (PFC EC). It will, however, use a fluoropolymer called ePTFE. Gore says that ePTFE, although still insoluble in water and persistent, isn't a PFC EC because it's non-toxic and doesn't degrade into a PFC EC.
Other forms of being PFC-free include a silicone coating, or sometimes a wax, which is usually used for leather hiking boots.
Does PFC-free mean worse performance?
No. PFC-free alternatives are also very effective at repelling water. But they aren't usually as durable, which simply means you'd need to apply a waterproofing spray to rejuvenate the DWR more frequently.
You might find you'll need to wash your PFC-free gear a bit more regularly too, purely because the DWR isn't as dirt or oil repellent as a PFC DWR. There are some excellent PFC-free cleaning and reproofing products available for footwear, apparel, and gear from Grangers and Nikwax.
Get half-price digital OS Maps! Trail and Country Walking magazine members get 50% off an annual subscription to OS Maps for 12 months! Find out more here.
Don't forget to subscribe to the Live For The Outdoors newsletter to get expert advice and outdoor inspiration delivered to your inbox!