The 66°North Straumnes family consists of a fleece base layer, trousers, and jacket. We've been testing the Straumnes trousers and jacket over the winter to find out if it's mission accomplished for Team Straumnes...
Back in antiquity, the Romans and Greeks used to only fight wars from spring to autumn in what's called campaign season. Over winter, they'd then down swords and wait out the cold. Come March, fighting kicked off again as fresh blossoms spread over Europe.
Unlike the Romans and Ancient Greeks' warring, we often don a running jacket and continue our own personal fitness campaigns into the winter. There is a lot to be gained from outdoor excursions during the cold months of the year. They're a great ego boost if nothing else, and you feel very accomplished.
But having suitable winter running gear is key. The summer t-shirt and shorts combo is suddenly inadequate. Icelandic brand 66°North knows this better than most, and has produced its Straumnes range to remediate the issue.
Features and design
Straumnes gear caters not to the casual keep fit runner, but to serious endurance runners in the depths of winter. 66°North says the only way to train in Iceland is to have the kit that allows you to get outside despite the conditions. Because if you're to wait for pleasant weather, you'd almost never train.
And so, this Icelandic outdoor brand has conjured up a set of protective yet stretchy and breathable Gore-Tex Infinium shells you can use to battle the trails when no one else will.
The Gore-Tex Infinium is the membrane specialist's super breathable and windproof fabric. In addition to the Straumnes jacket and trousers, Infinium is used for other garments such as gloves and insulated jackets. It has some water resistance but isn't waterproof.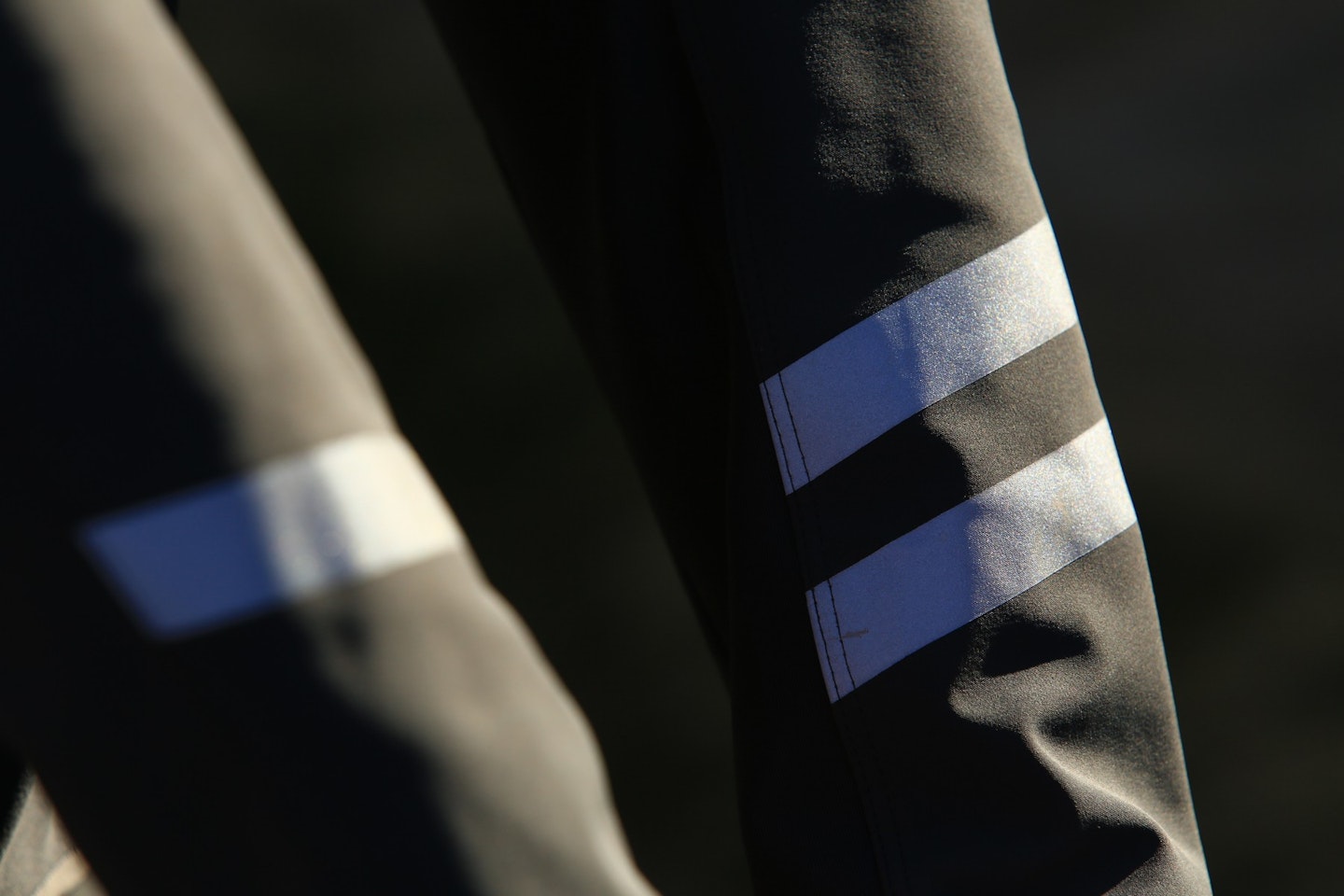 Reflective decals appear on the calves of the Straumnes trousers and on the jacket sleeves. This will help drivers avoid your wrists and calves in the dark, and hopefully the rest of you too. Both jacket and trousers also feature a pair of zip pockets each. The trousers have an elasticated waist with a toggle adjustment.
Performance
I used the Straumnes gear in sub-zero conditions and found that's certainly where this stuff works best for running. On a couple of runs when the fresh morning sun hoisted the temperature above 0°C, they became too warm.
66°North says Straumnes kit is suitable for cycling and hiking too, and indeed it is. The trousers in particular are superb for three-season hillwalking. They're lightweight, super comfortable but block out the wind and some drizzle.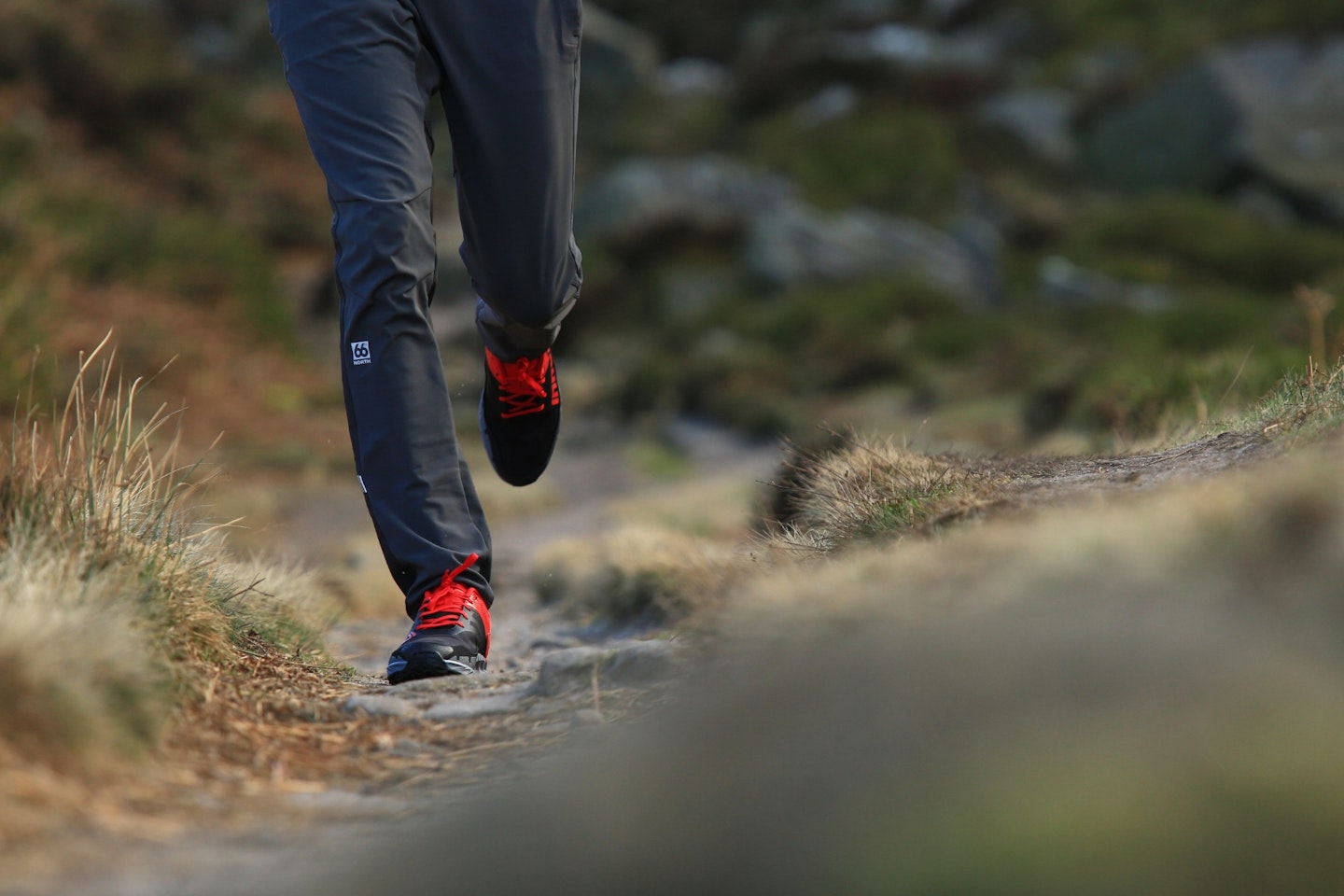 Runners and cyclists alike will enjoy the Straumnes jacket because it's cut shorter than many shell jackets – it sits on your hips. And the sleeves are long too, which is a welcome thing for me because I often find jacket sleeves too short in my size. If I go up one, then everything else is too loose and it looks like I'm wearing a big nylon sack.
The Straumnes jacket performs like an outer layer but fits like a mid-layer. If you want to apply the term 'athletic fit', then do so here. Its breathability is seriously impressive for the protection it offers. I usually paired it with just a skin-tight base layer.
The Straumnes trousers are slim too, and both achieve a subtle style that other sportswear often misses by a country mile. A piece of sartorial advice though: if you get both the jacket and trousers, make the jacket a different colour to the trousers unless you like the tracksuit look.
In terms of criticisms, I think the pockets are too big for runners. Their generous volume means contents bounce around, and for running that's very annoying.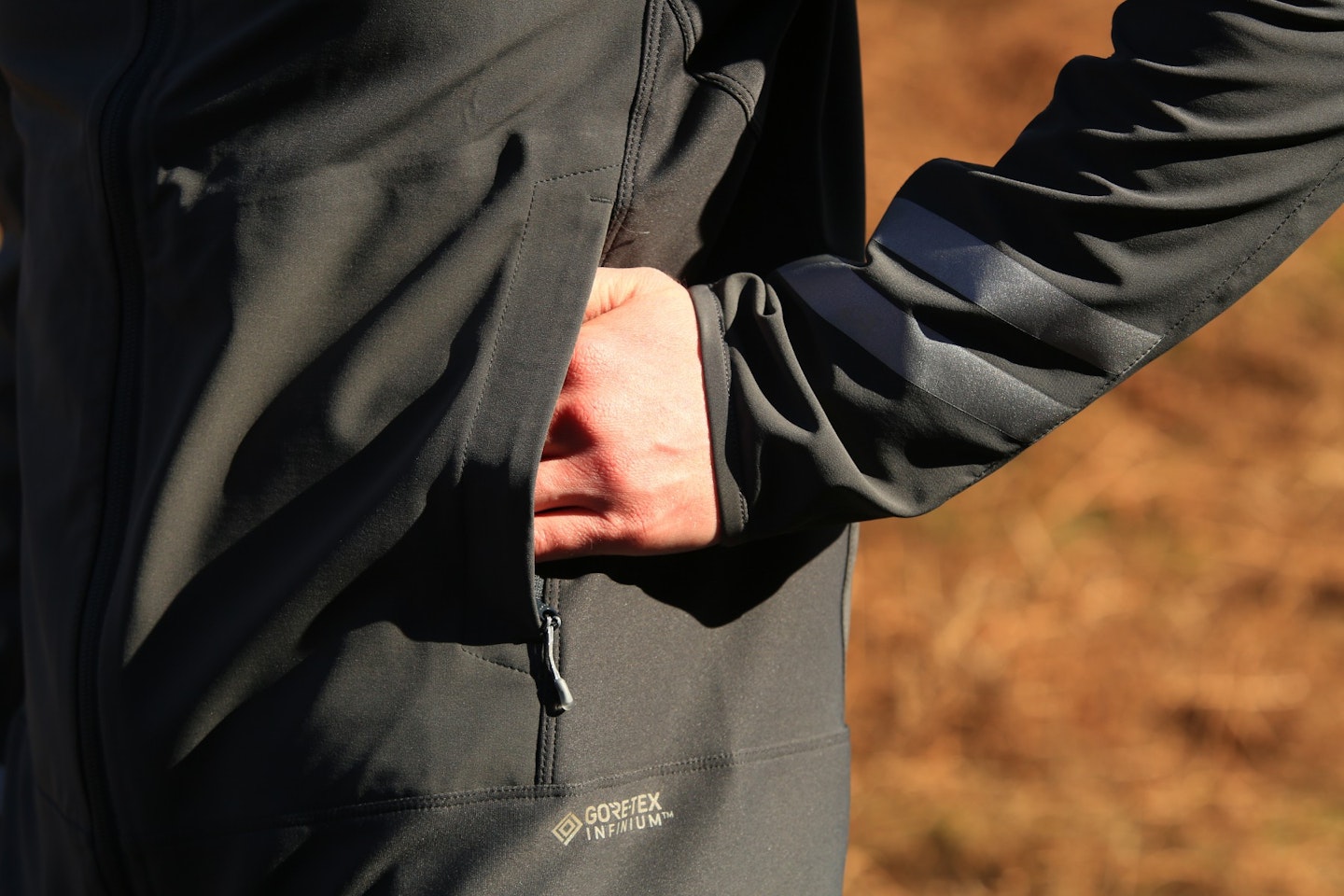 Sustainability
Clothing is notorious for its dreadful environmental track record. But the outdoor segment is, by and large, doing better than the rest. 66°North is a certified B-Corp. To gain this certification, the company's entire social and environmental impact is measured against an independent advisory council's strict standards.
66°North has also been climate neutral since 2019. It focuses heavily on product longevity and provides a repair service for all its products, even those made decades ago.
66°North also takes back its old kit for recycling or donation through its Indestructible Program. Customers send back their gear and get a discount on their next purchase.
Price and competition
The price is high (see below), and it depends on your circumstances whether the expense is worth it. For casual runners, it isn't. For casual hikers, it isn't.
The people who'd get their money's worth from the Straumnes gear are those who run just as much in winter as they do the rest of the year. Ideally, it would also help if that person cycles and hikes too, so they can use the Straumnes kit to its full versatility.
Other non-hooded windproof running jackets exist. Rab's Stormveil is a good example. The Stormveil also uses Gore-Tex Infinium, is made by a reasonably sustainable brand, and costs over £100 less than the Straumnes jacket.
Verdict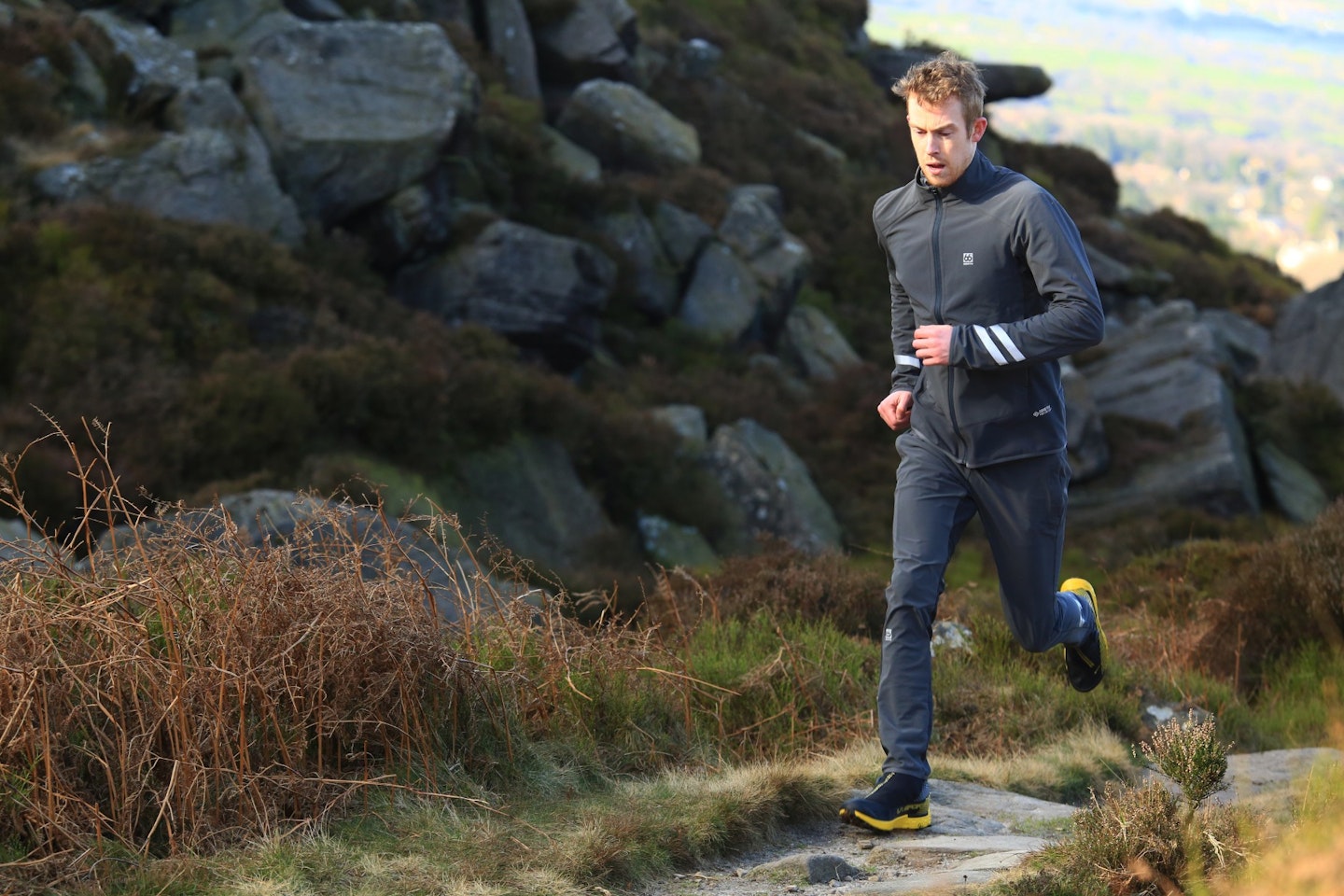 The Straumnes jacket and trousers are as impressive as they are expensive. Is it mission accomplished? The only people who are going to see a good return are ardent winter runners, hikers, or cyclists – ideally all three.
If that's you, you'll love this gear. And in that regard, the mission is a success. If it isn't, I wouldn't bother. You'll be better served by less expensive alternatives.
Features 4/5 | Performance 5/5 | Value 3/5 | Sustainability 4/5
Overall score: 80%
Pros: Perfect for running in sub-zero, very comfortable, reasonably sustainable brand
Cons: Expensive, pockets too big for running
For all the latest news, tips and gear reviews, sign up to the Trail Running Newsletter.