When snow falls, it's time to run for the hills. Along with the immense satisfaction of completing such an expedition, the views from summits on a clear day will stay with you forever. The rolling swells of settled snow and the rugged tranquillity are stunning.
But the hills and mountains in winter must be respected as much as they are enjoyed. There is no such thing as a safe impromptu winter hike. "By failing to prepare, you are preparing to fail", as Benjamin Franklin said. In order for you to be mountain-ready, we've put together this guide. It takes you through the best way to plan a day in the mountains and therefore get the most out of it.
How to plan a winter hike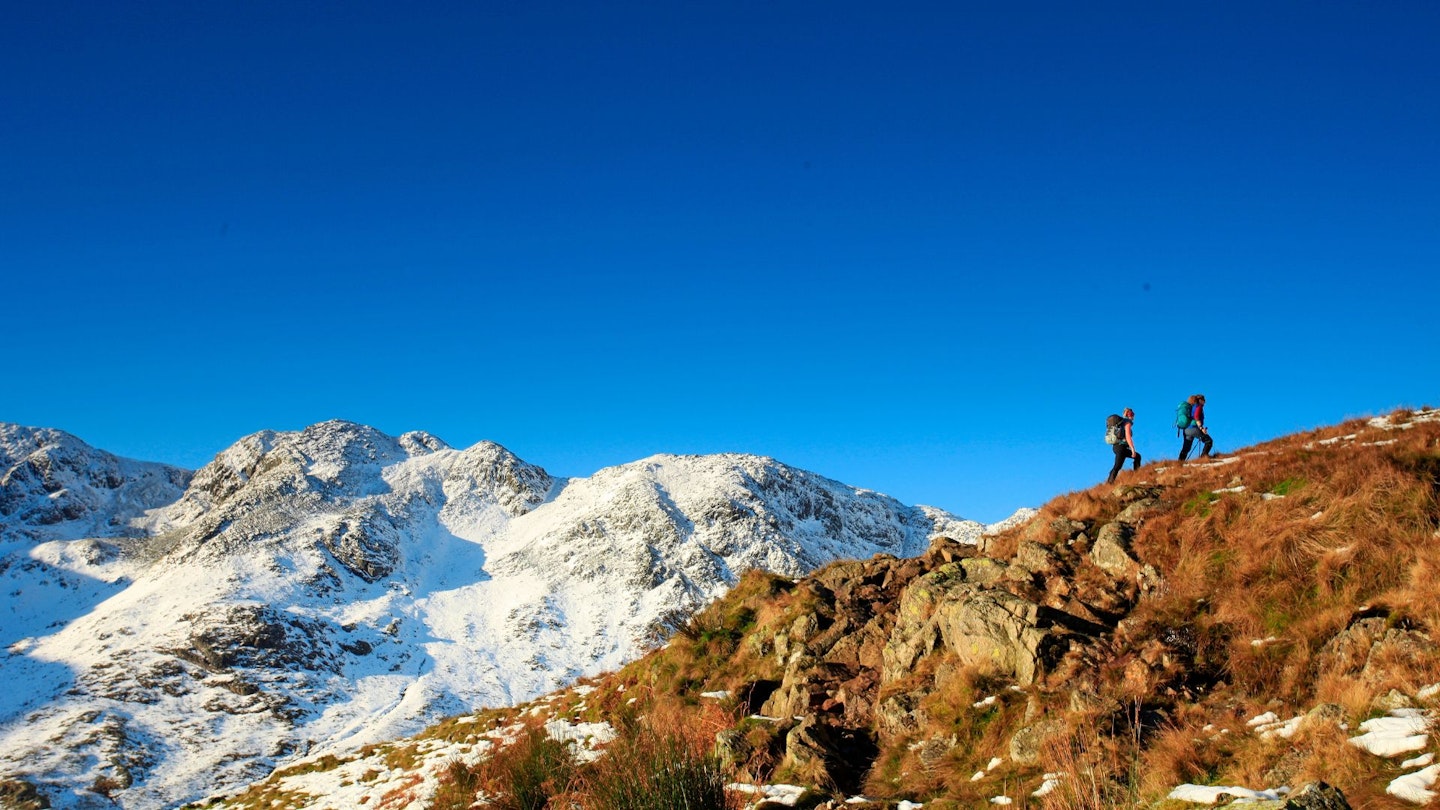 Winter kit
Gear is what comes to mind first when planning our next winter hike, so we'll begin here. Our guide on packing for a winter hike explains in depth what you need and how to pack it. But in essence, you'll need winter walking boots, winter clothing, an ice axe, crampons, goggles or sunglasses, and possibly a helmet. These are in addition to the usual kit you normally carry on a hike, such as a headtorch and navigating equipment.
Necessities for winter clothing include warm socks, winter gloves, base layers, warm trousers, a mid layer, a warm insulated jacket, and a waterproof jacket.
Before you head up a mountain, make sure you know how to navigate in winter conditions and how to use an ice axe and crampons. Knowing your gear inside and out will keep you out of trouble when you're trekking in more isolated areas.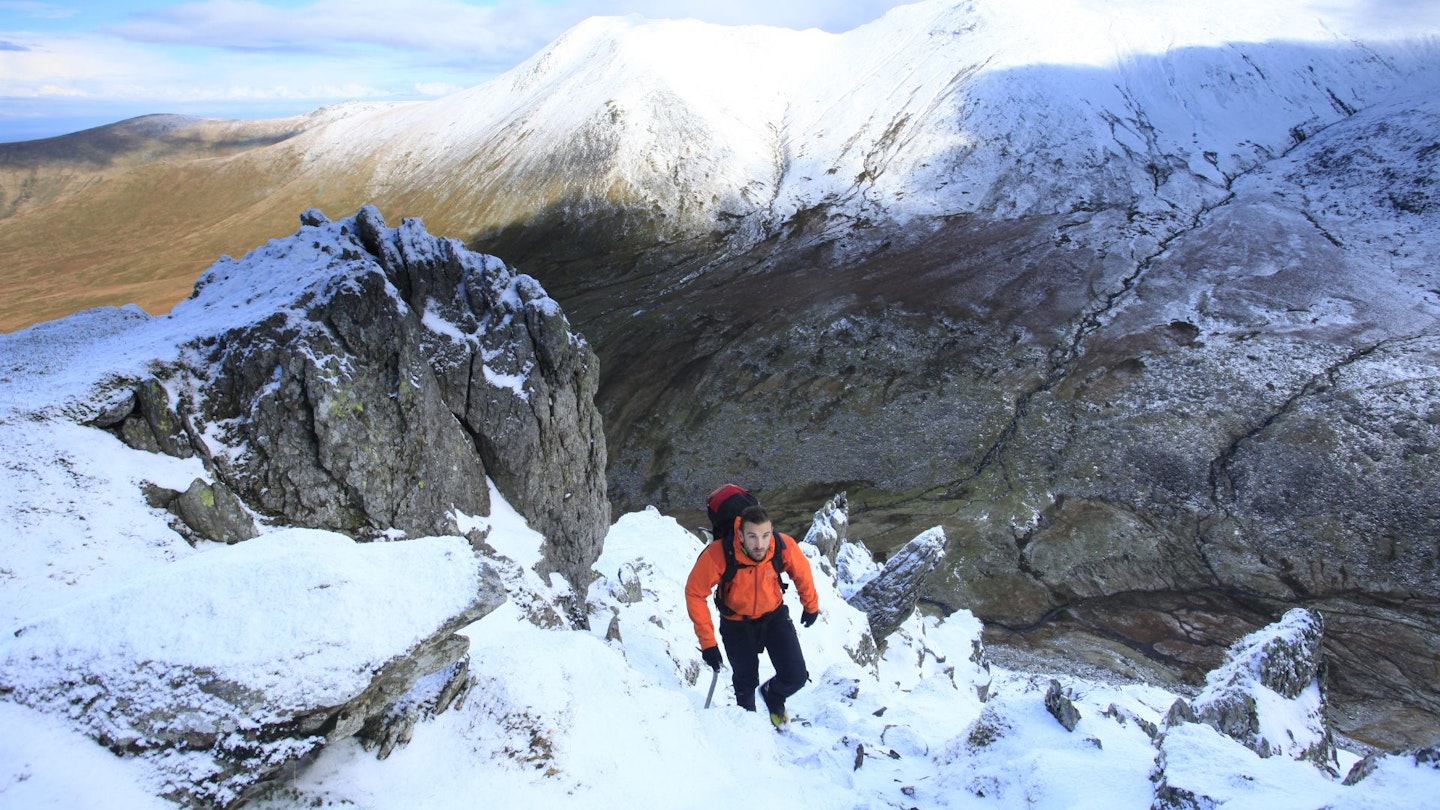 Level of challenge
Full winter conditions can make even one simple hill as exhausting as three consecutive peaks in summer. Don't underestimate how knackering it can be to wade through thigh-deep snow for an hour.
Winter hiking is a high-calorie activity and you'll need to take plenty of high-energy food to keep you fuelled. A blend of foods supplying a balance of carbohydrates, protein, and fats is ideal. The latter two provide a slower-releasing fuel, while carbohydrates are great for giving you a quick energy burst.
Route timing
Timekeeping ties in with the section above. For the entire route and for key points along the way, work through route timings. This will help you keep track of your progress and location. Factors such as fitness level and weather conditions affect progress. So if you're moving more slowly than expected, adjust your route accordingly.
If you're going in a group, take into account the levels of fitness and experience of everyone.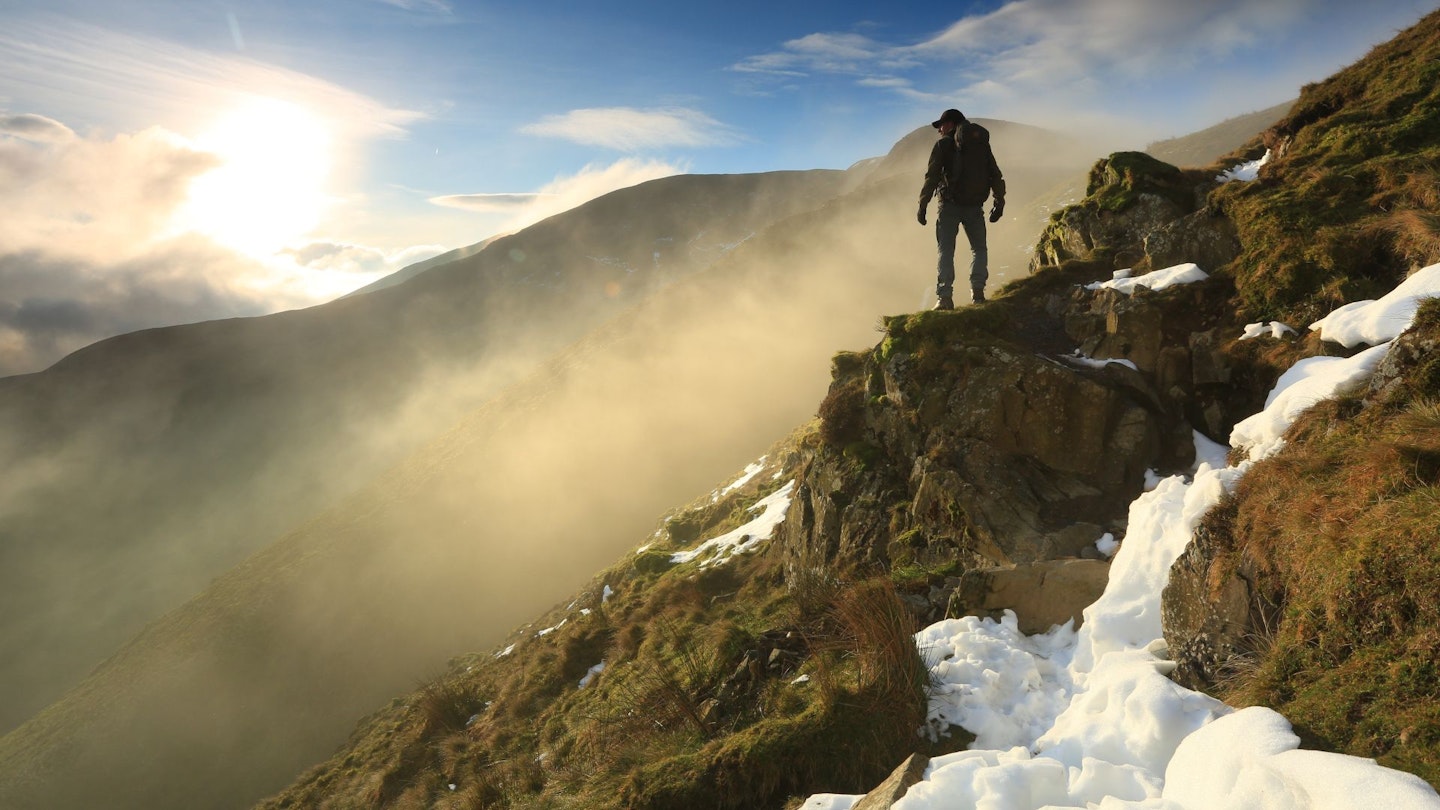 Check the conditions
In the days ahead of your walk, use specialist resources like the Mountain Weather Information Service, Met Office and The Scottish Avalanche Information Service. Look at the hills on your drive in. Where is snow accumulating? Do they look as expected?
Study the route
Study the entire route from the beginning to end, looking for features like scrambles and river crossings that can become significant obstacles in snow and ice.
Do you know anyone who has done your route before in similar conditions? It's likely, given many of us hear about exciting routes by word of mouth. Chat to those who have done it before to find out what to be wary of.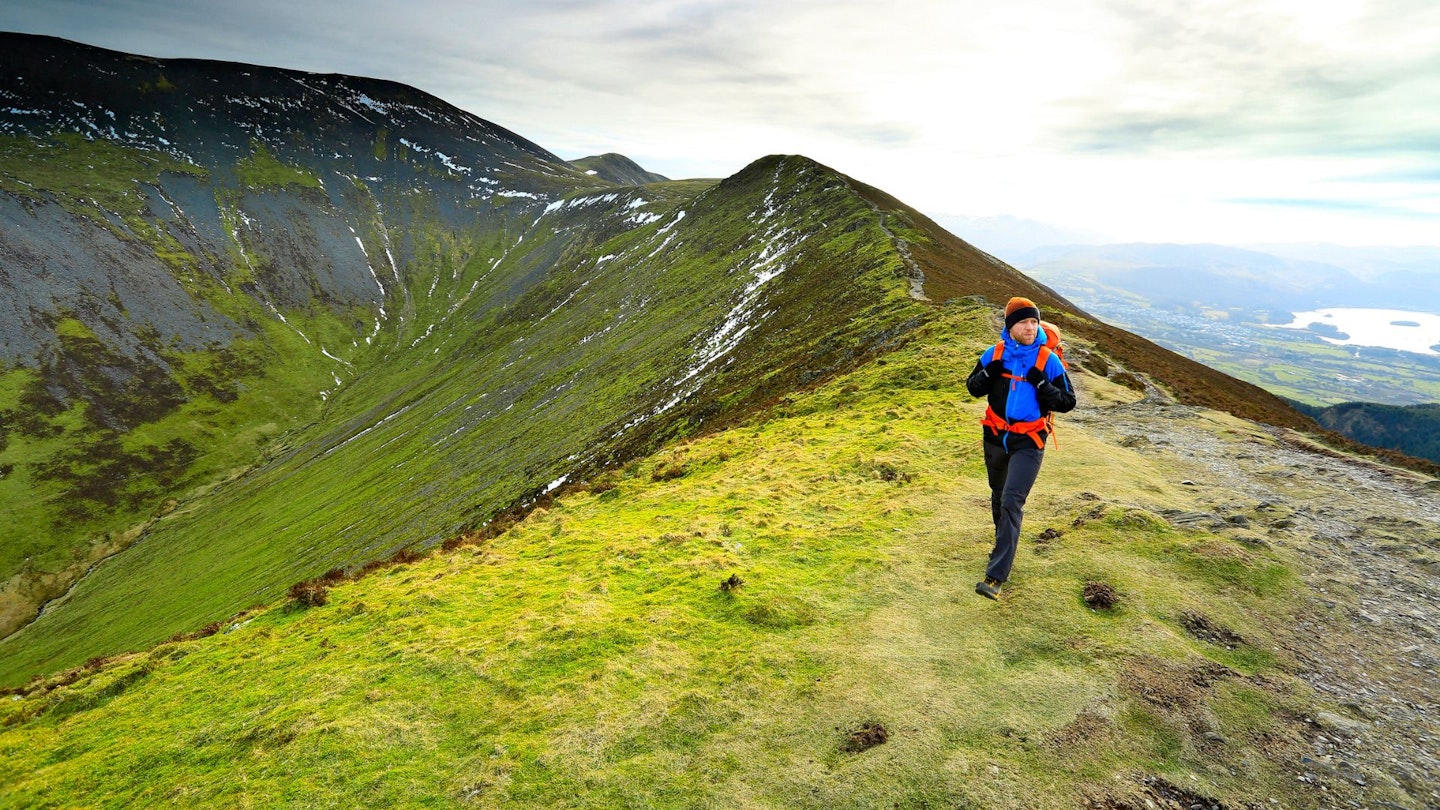 Avalanches
Although we tend to think avalanches are an event that occurs largely in the European Alps, they can happen in the UK too. Particularly in Scotland. Most avalanches occur on slopes of 30-45° and convex slopes are more likely to release.
Use tools such as the Scottish Avalanche Information Service (SAIS) to stay updated and informed about forecasts. The SAIS recorded 212 avalanches in the 2020/2021 season.
Backup plans
Make an alternative plan and make sure you have an escape route. Or plan a shorter day with a possible extension if you have the time and energy available. After all, a snow-covered hill under a blue sky is a thing to be grabbed with both hands and made the most of.
Don't forget to subscribe to the Live For The Outdoors newsletter to get expert advice and outdoor inspiration delivered to your inbox.
For the latest reviews - including extra photos and kit that won't appear online - pick up a copy of the current issue of Trail Magazine.