Car enthusiasts love to see water beading on their cars after giving it a coating of wax because it's an indicator the wax is working. Hikers should also relish seeing water beading on their hiking jackets and clothing because it means the waterproof fabric is working.
Quality waterproof hiking jackets (and trousers) will last many years but in order to achieve this you need to take care of it. Over time, perspiration, dirt and general wear leads to waterproof fabrics becoming less breathable and their Durable Water Repellency (DWR) compromised.
The good news is that revitalising waterproof hiking clothing to its former self is not difficult. All it needs is a proper clean, sometimes followed by a waterproofing treatment.
In this guide we'll show you how to take care of your waterproof hiking jackets, trousers, and other waterproofs.
How to clean waterproof hiking clothing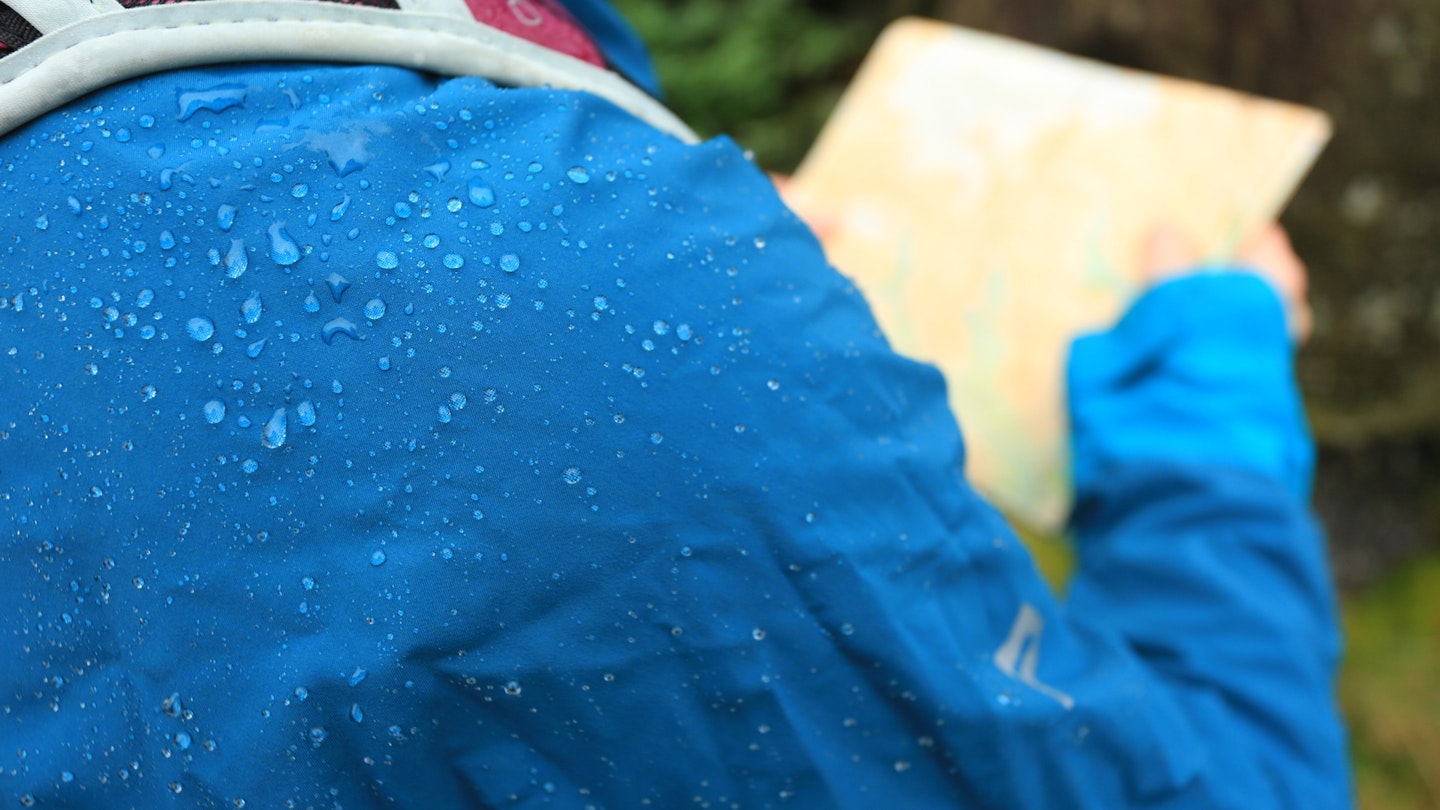 When you notice that your waterproof clothing is soaking up water instead of repelling it, it's time for a clean. Don't use a normal washing detergent because these make the problem worse. They leave behind residue that attracts water, thus being completely counterproductive.
There are specialist cleaners for waterproof garments and the two we recommend are Grangers Performance Wash and Nikwax Tech Wash. Both of these are water-based and PFC-free products that remove dirt and sweat from waterproof gear but without damaging the DWR coating or leaving behind water-attracting residues.
The process for these cleaners is the same, although you use far less Performance Wash per load than you do Tech Wash, which is something in favour of Grangers.
1. Put your waterproof gear into the washing machine and add the suggested amount of Grangers or Nikwax into the detergent dispenser, removing any leftover of regular detergent if you need to.
2. Run a cycle in accordance with the garment's care label.
3. Once the cycle is done, you can either apply a waterproofer if needed, or you can dry it. When drying, you can just leave waterproof gear on the washing line or tumble dry. It's a bit of a fallacy that waterproof gear can't be put through the dryer, but you can if the care label allows.
Reproofing waterproof clothing
Having cleaned your waterproof clothing as above, you can then apply a waterproofing treatment to revitalise the DWR coating if water is penetrating the fabric rather than beading on the surface.
Turn to Grangers and Nikwax once again to provide effective, eco-friendly, and easy-to-apply reproofing products: Grangers Performance Repel Plus and Nikwax TX.Direct Spray On.
1. When freshly cleaned gear is still damp from washing, spray Grangers Performance Repel Plus or Nikwax TX.Direct Spray On directly onto the outside of it, making sure no areas are missed. You may want to add extra to areas prone to more abrasion, such as around the shoulders on a jacket.
2. Remove any excess with a clean, damp cloth.
3. Allow the garment to dry naturally.
Repairs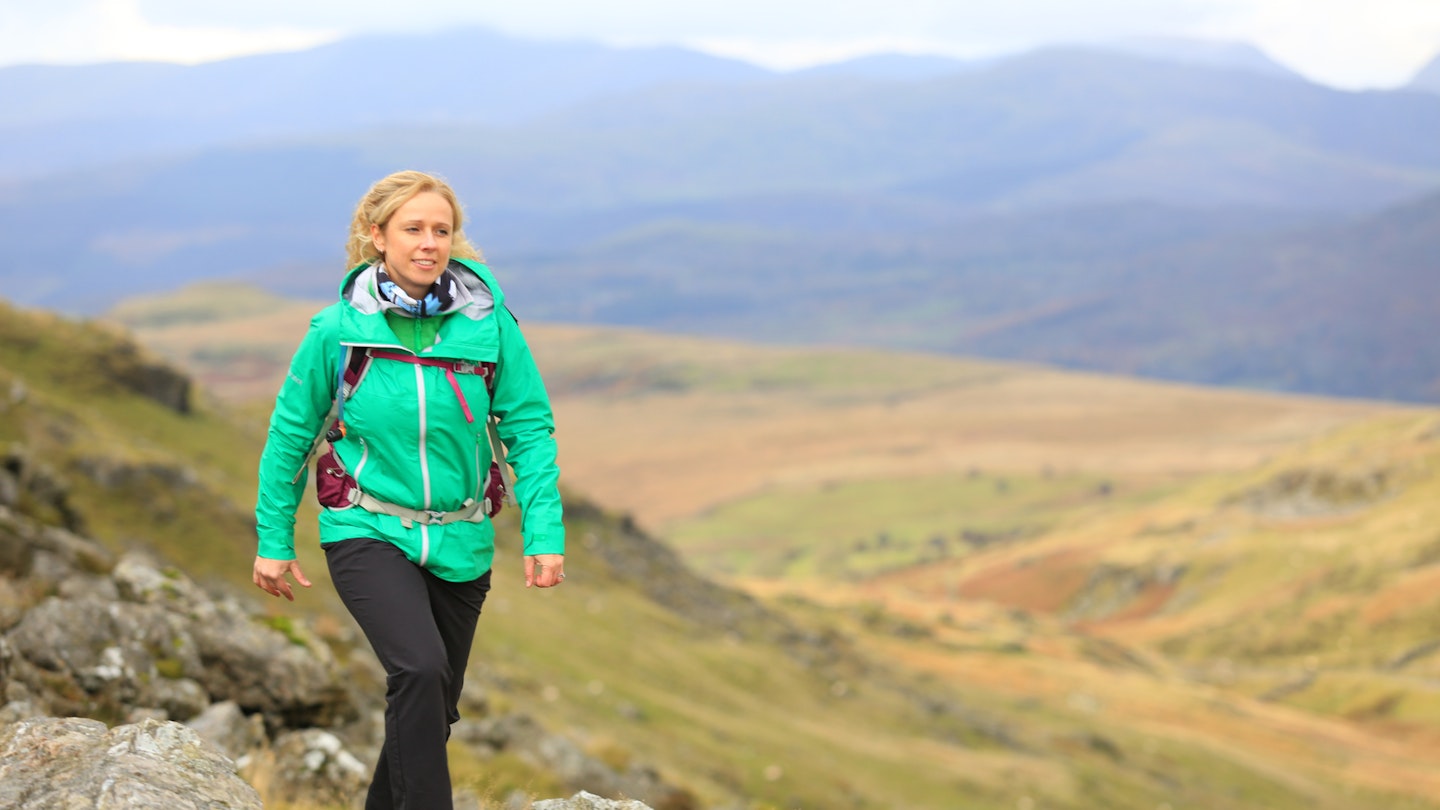 Thoroughly engineered gear that is constructed to a high standard will last a very long time and if something goes awry, such as a tear, zip, or piece of stitching, it can certainly be repaired. In fact, you'd be surprised at what can be repaired.
A lot of outfits offer repairs for outdoor gear, from small individual businesses to large nationwide retailers. Make the most of these services. They prolong the life of good gear and it's cheaper for you than getting a new garment.
Get half-price digital OS Maps! Trail and Country Walking magazine members get 50% off an annual subscription to OS Maps for 12 months! Find out more here.
Don't forget to subscribe to the Live For The Outdoors newsletter to get expert advice and outdoor inspiration delivered to your inbox!