One of, if not the biggest stigma that more sustainably focused outdoor gear faces is the alleged performance trade-off. The persisting view held by many is that if you buy more eco-friendly gear, you're doing it at the expense of performance. The new Gore-Tex ePE fabric aims to dispels this.
The shift towards and uptake of more meaningfully sustainable gear has been slow largely because of the aforementioned stigma. But these days, the foundations of the sustainability-performance trade-off argument are crumbling. Innovation – tried, tested, and heavily researched innovation – proves you can have both.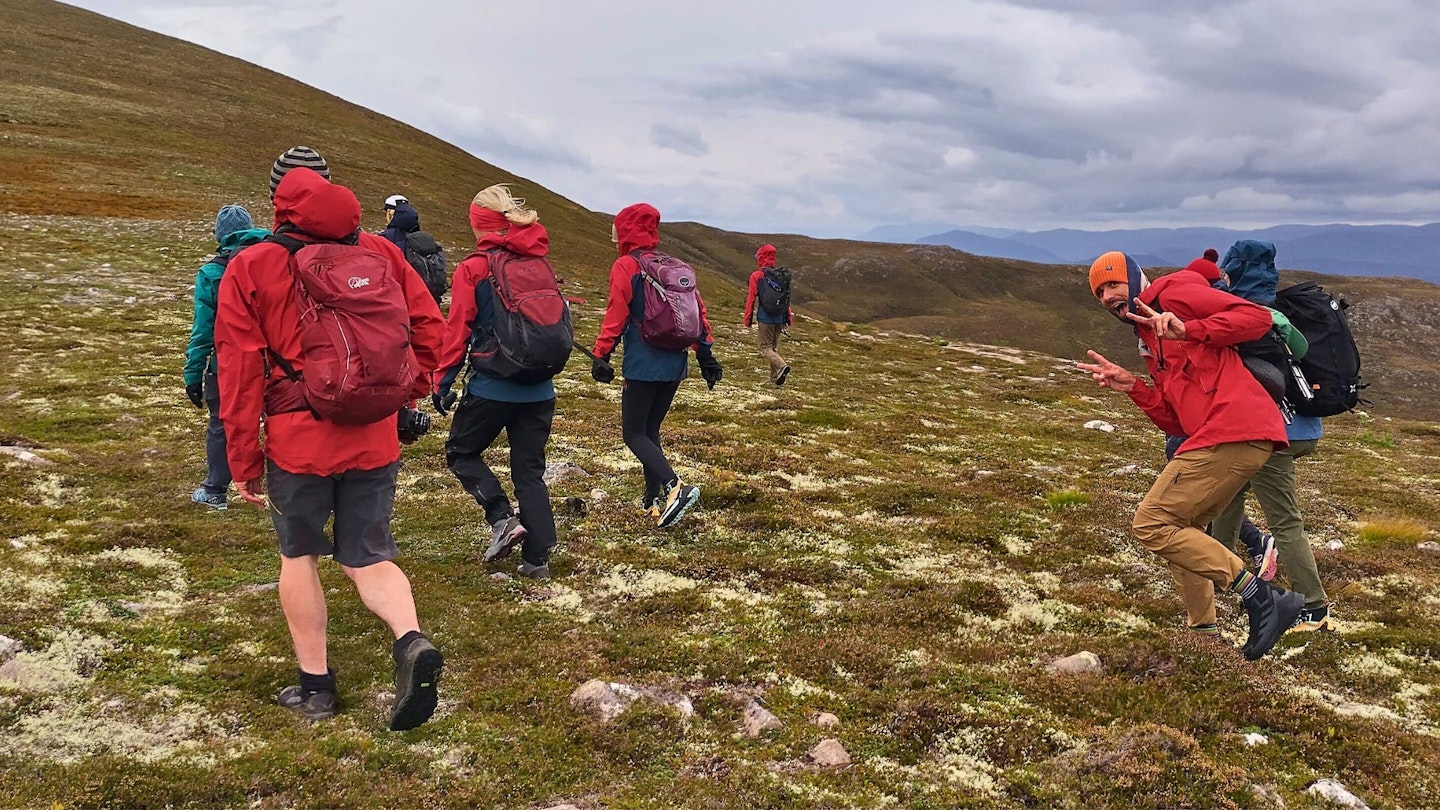 Gore-Tex has been at the forefront of waterproof fabrics ever since Bob Gore created expanded polytetrafluoroethylene (ePTFE) in 1969. This polymer has been the key to Gore-Tex's success since then. But we've also subsequently learned that fluoropolymers (otherwise called fluorocarbon polymers that sit within the wider classification of PFC/PFAS chemicals) are, while great for water repellency, rather detrimental to the environment.
These synthetic chemicals don't break down; they accumulate in organisms (bioaccumulate) like us, and have earned the nickname 'forever chemicals'. This isn't rosy stuff, especially for the outdoor industry and its customers who all enjoy and advocate for the outdoors. Doing so while wearing gear coated in polluting chemicals seems like the ultimate irony.
Gore-Tex ePE membrane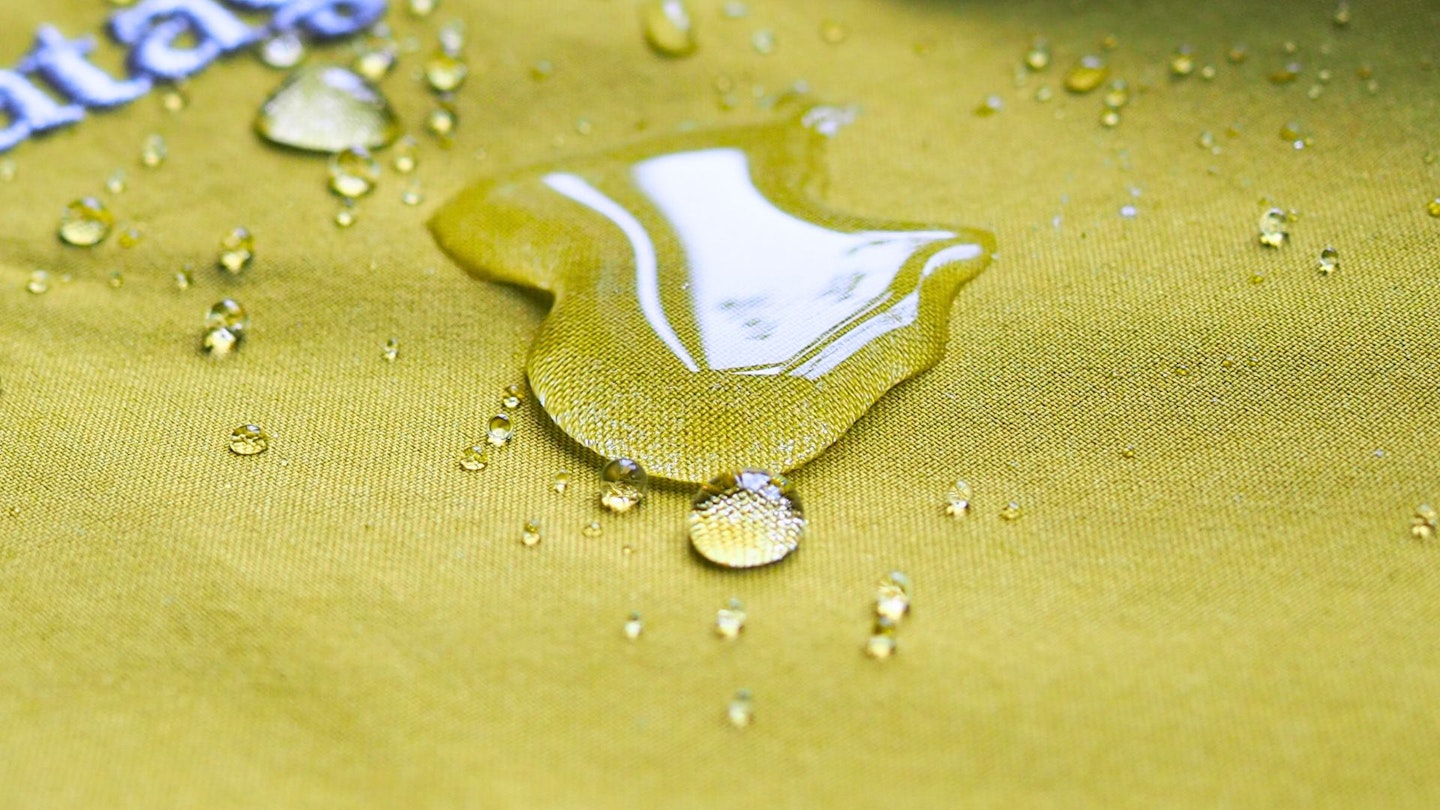 Taking this more enlightened view of the effects of its signature ePTFE polymer into consideration, Gore-Tex has been developing something new. Something that has better environmental credentials without putting Gore-Tex's 'Guaranteed To Keep You Dry' reputation in jeopardy. That's no small feat. Gore-Tex is so synonymous with hiking jackets in particular, that a lot of people don't even know the brand of jacket they have, just that it's Gore-Tex.
Over the last decade, the alternative to ePTFE that Gore-Tex has developed is ePE – expanded polyethylene.
What is ePE and how is it more sustainable?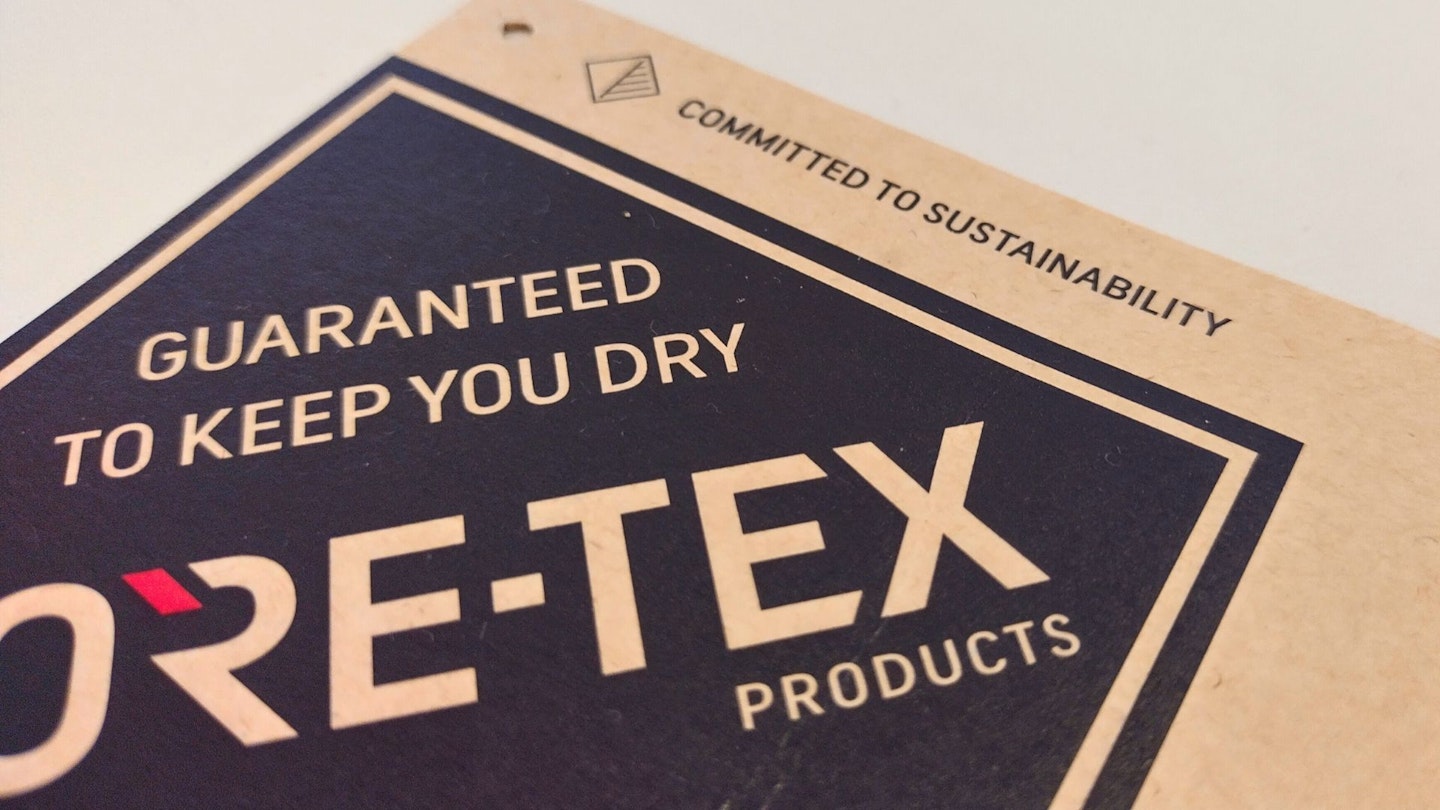 Gore-Tex ePE is a membrane just like ePTFE. Gore is emphatic that ePE is high-performing and durable like its original fabric, but with a lighter footprint. Gore says ePE's lower impact is fourfold:
- ePE is lighter and thinner than ePTFE. The reduction of material mass lowers ePE's carbon footprint.
- ePE is bonded to solution/dope dyed or undyed backers and/or face fabrics. Solution/dope dyeing uses vastly less water, electricity, CO2, chemicals, and is more colourfast than the conventional dyeing process.
- As with Gore's ePTFE, ePE is durable and long-lasting, which aids sustainability through longevity.
The fourth and most important aspect of ePE is around the use of fluorocarbons – PFCs/PFAS. In 2011, Greenpeace launched its Detox campaign. Detox was a challenge to clothing and fashion brands to eliminate 'toxic, persistent and hormone-disrupting chemicals from their products and production processes'. This included PFCs.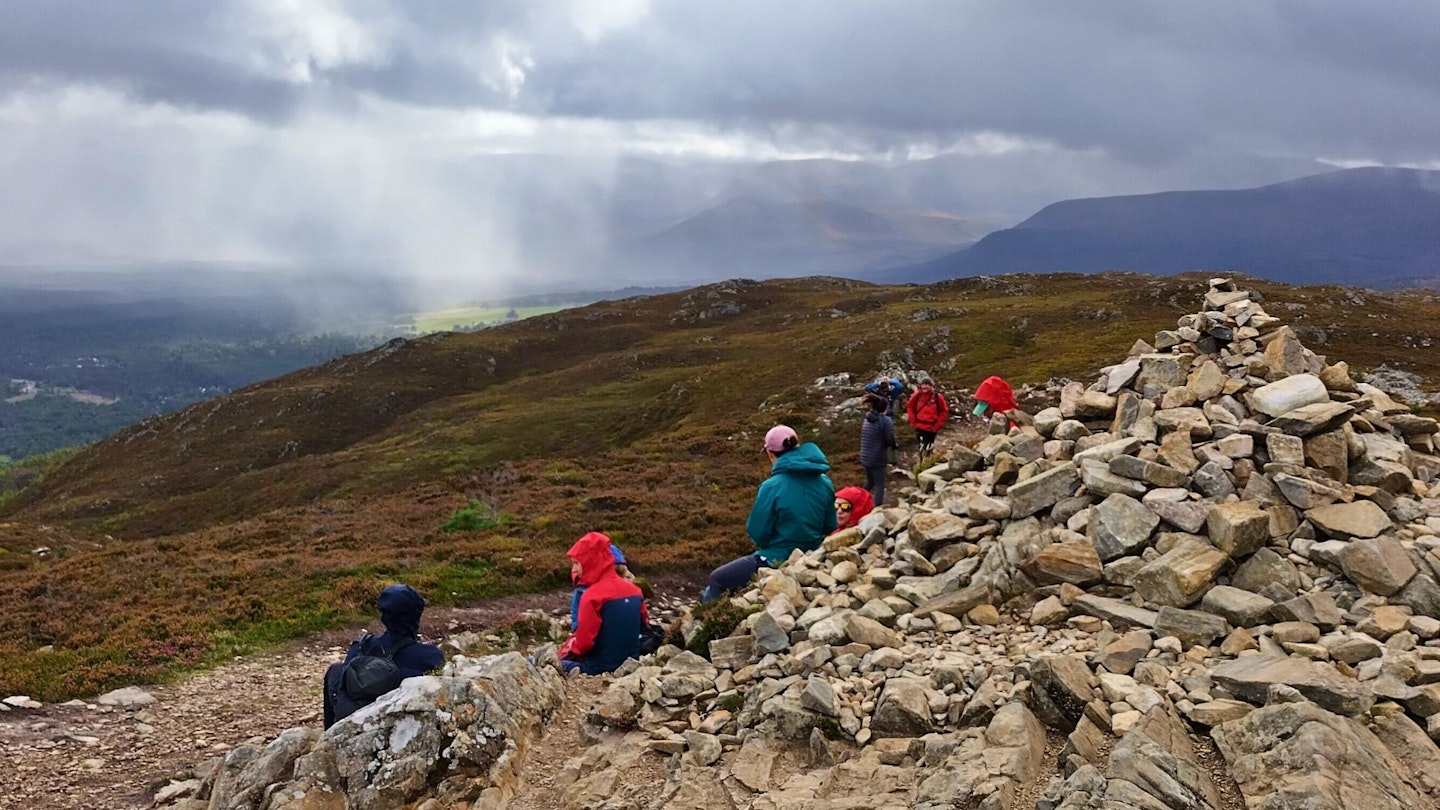 As part of the Detox campaign, Greenpeace Germany released reports on the hazardous chemicals used in outdoor clothing – primarily PFCs. The molecular construction of PFCs is separated into 'long' and 'short chain' compounds. Long chain PFCs have more carbon atoms than short chain ones, and the outdoor industry used to use long chain PFCs for the water repellent treatments because they were very effective.
When evidence of their harmful impact came to light, many switched to short chain PFCs in an attempt to be better. But the Greenpeace reports stated they 'weren't an appropriate substitute' because they were more likely to shed from clothing and be used in greater quantities due to them being less effective. Plus, they can transform into compounds that don't degrade in the environment and can't be filtered out – a point proven by another Greenpeace Germany study called Footprints in the Snow.
Gore's ePE membrane is free of PFCs it considers of environmental concern, which was agreed on in partnership with Greenpeace. The PFCs it considers of environmental concern are those that degrade into hazardous compounds, persist in the environment, bioaccumulate, or are highly fluorinated. So, note that Gore isn't eliminating PFCs completely, just the ones considered to be hazardous and/or persistent.
Does ePE perform like 'traditional' Gore-Tex?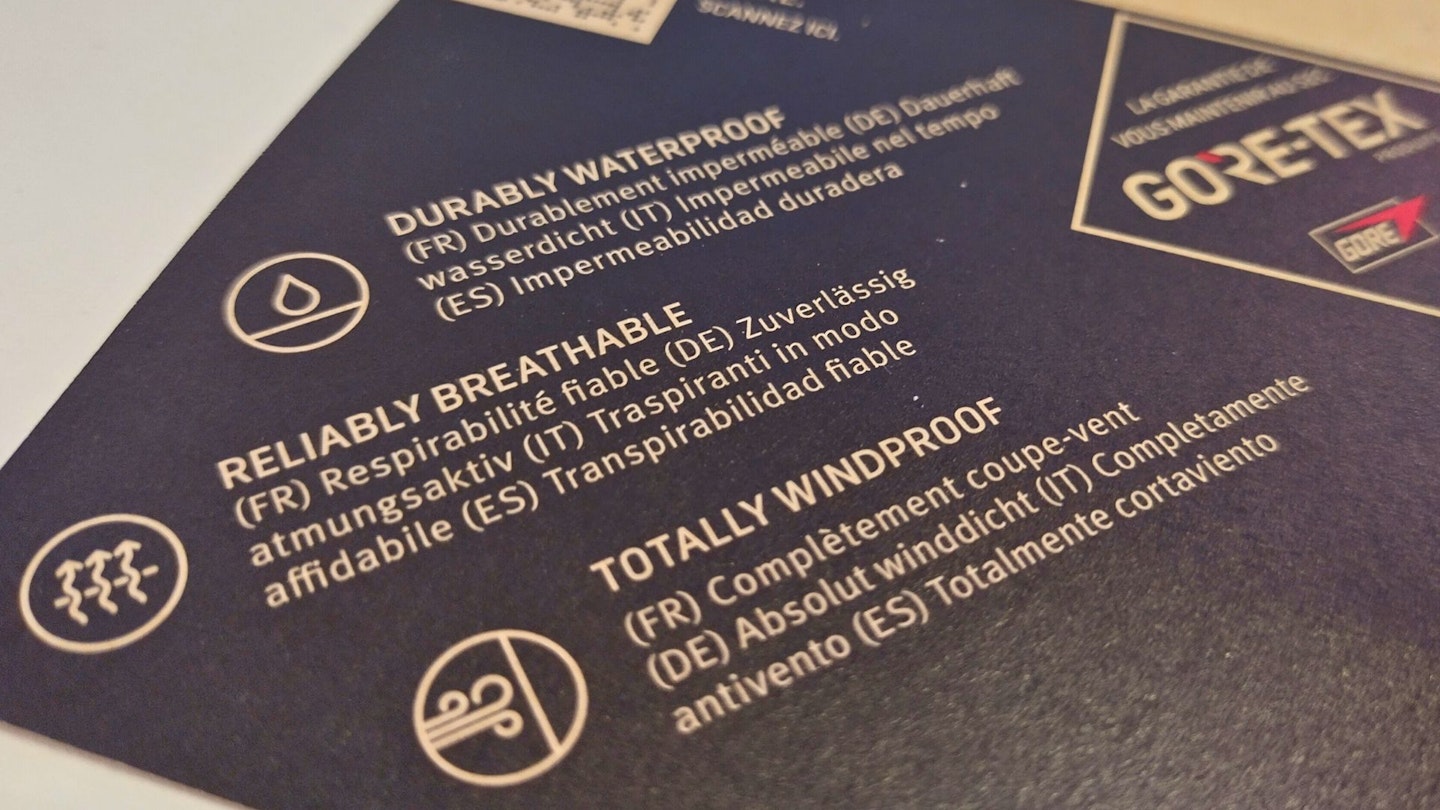 We've tested the Gore-Tex ePE membrane in waterproof gear from Patagonia and Mountain Equipment.
What's most obvious is that you don't really notice any difference. It's a bit thinner, but Gore-Tex ePE is completely windproof, highly water repellent, breathable, and tough – just like Gore-Tex. Regarding performance, it's business as usual. In a blind test, even the biggest fabric geek would struggle to detect a change.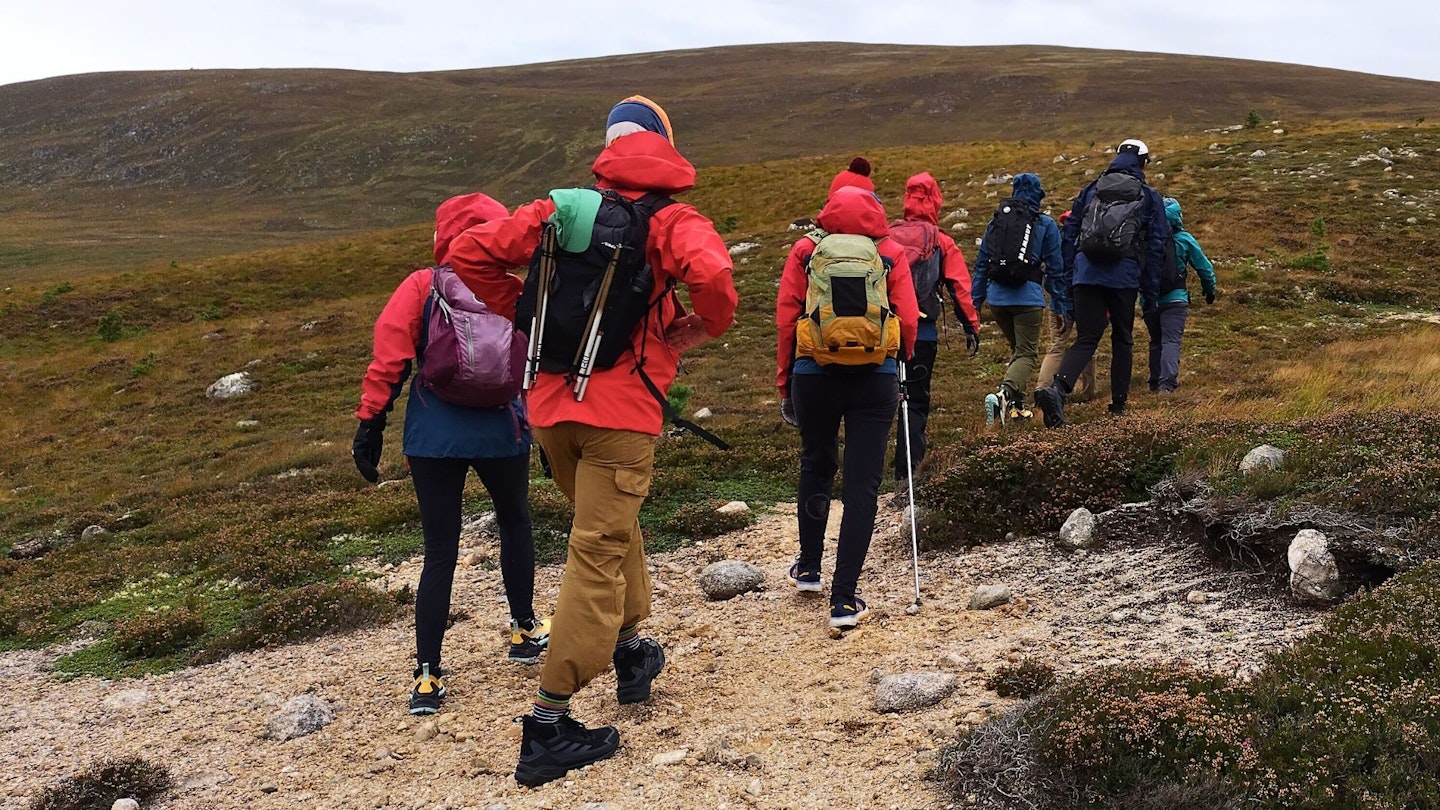 So in one way – the front end if you like – this is no big deal. The customer doesn't notice a difference. But in many ways – in the background – ePE is the biggest change to Gore-Tex since it began. And that seems to be how Gore-Tex has presented ePE. Gore-Tex ePE can be found on a range of garments, gloves, and footwear and Gore aims to transition to majority ePE by sometime in 2025.
This big rollout speaks to Gore's own confidence in ePE, but Gore is perhaps wary of unsettling some of its customer base by making a big song and dance about this new, more sustainable membrane. You can find the information on subtle garment tags, the press releases and web pages. It's not hiding, but it's not really obvious.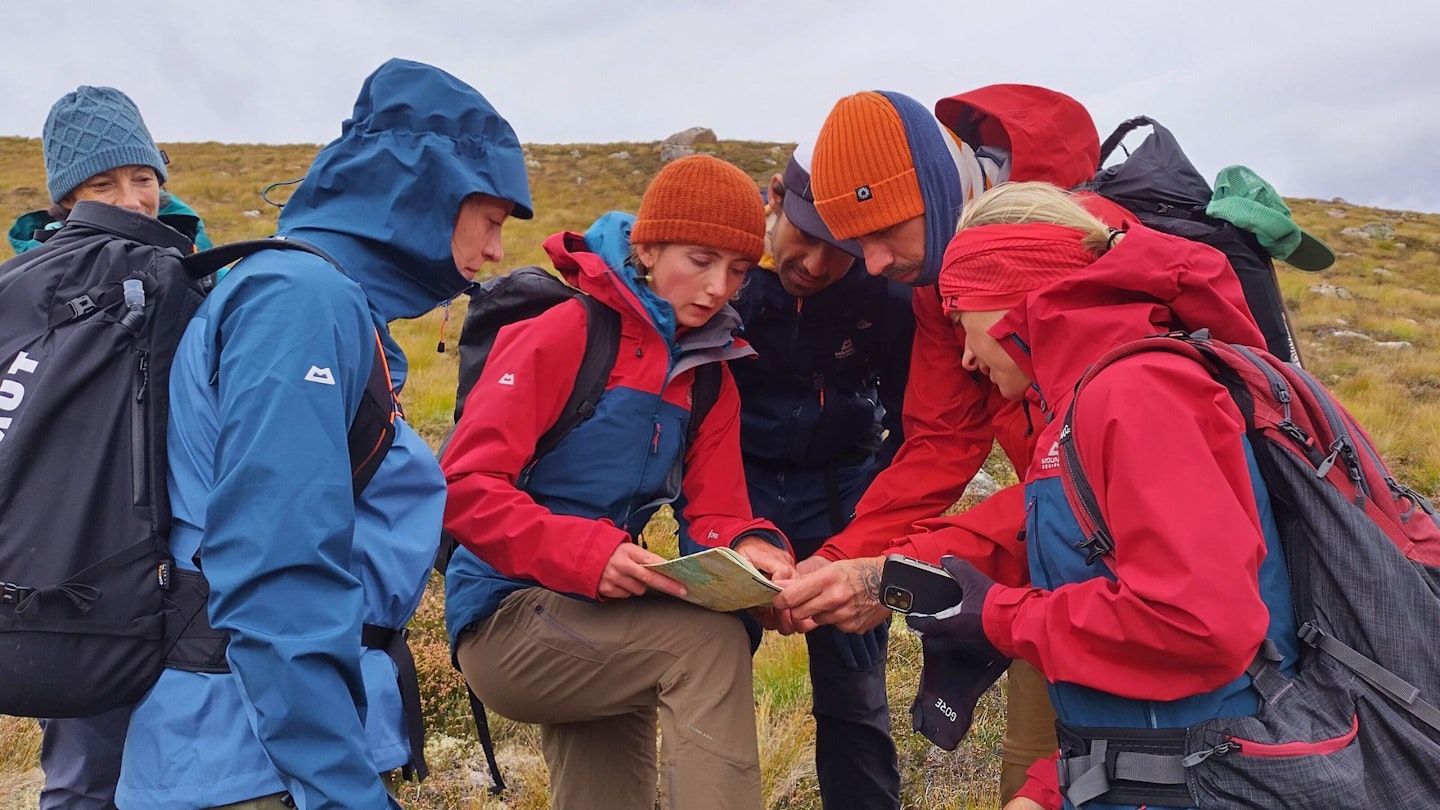 Our verdict? Gore-Tex ePE has been 10 years in the making and it shows. If Gore rolled out the new fabric without telling anyone, hardly anyone would notice. That would be exactly what Gore is aiming to achieve and, well, mission accomplished there.
Get half-price digital OS Maps. Trail and Country Walking magazine members get 50% off an annual subscription to OS Maps for 12 months. Find out more here.
Don't forget to subscribe to the Live For The Outdoors newsletter to get expert advice and outdoor inspiration delivered to you inbox!
Chris Williams is a Digital Content Writer for Live For The Outdoors. He trained as a journalist in New Zealand and has been working on Live For The Outdoors since 2021.