We've recently heard about Adobe Illustrator and ChatGPT. Irrespective of your opinions about them, these recent forms of AI are unquestionably big leaps forward for photo editing and chatbots. The need – not preference – for sustainable outdoor clothing and equipment demands progress that is equally impressive.
But over the past few decades, we haven't seen any advancements in the outdoor industry you could call big leaps forward. Modern zippers came along about a century ago; synthetic insulation and waterproof fabrics in the mid-20th century; and fleece shortly after.
But now we are highly aware of the impact outdoor gear is having on the world, where is the change and innovation to address it?
Green marketing: insincere sustainability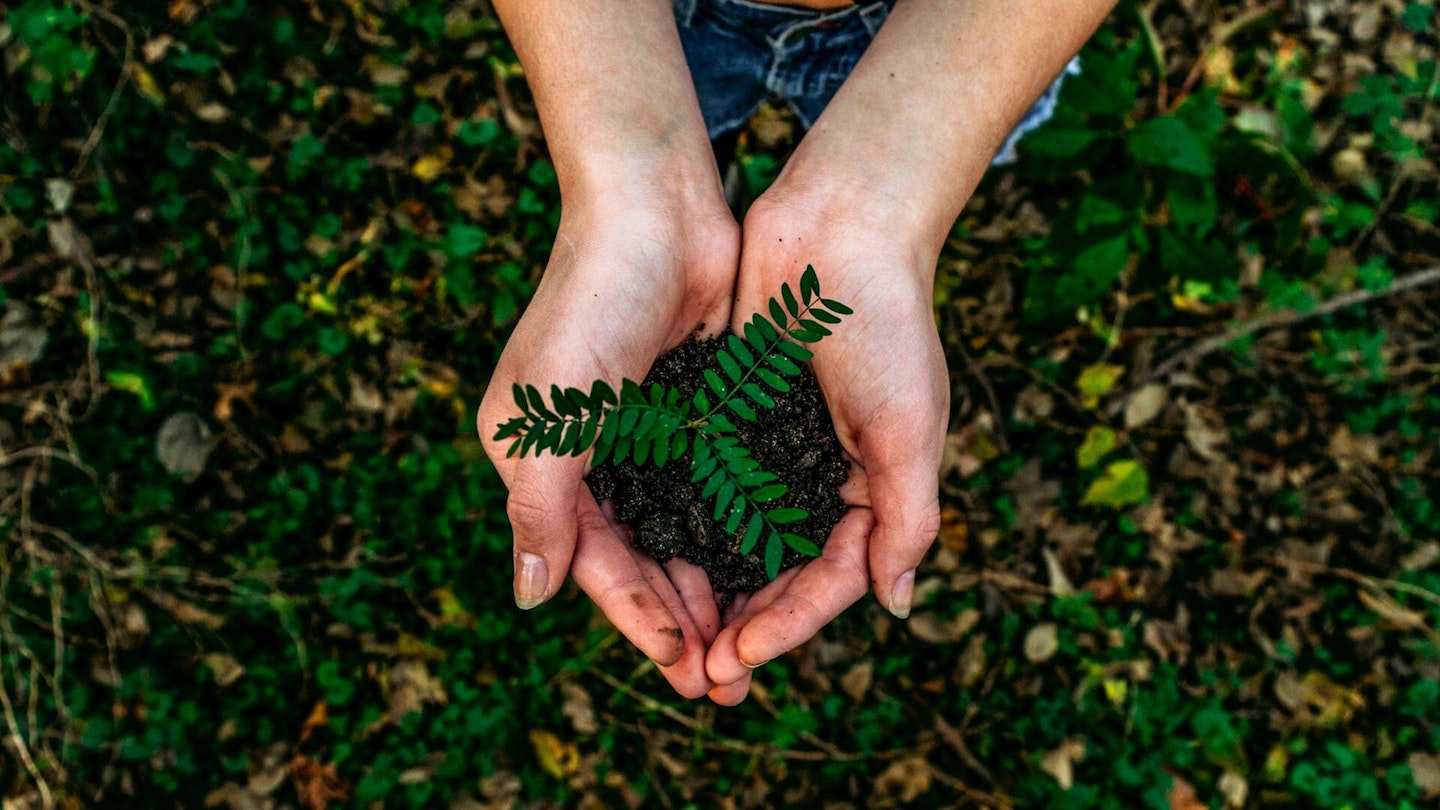 Being seen as 'green' is the trend for businesses now. Actually being green isn't necessarily important. The most obvious example of this have been the world's largest oil companies who have spent billions of dollars over the past 30 years to make themselves look greener without changing their practices at all.
You see it everywhere, like polystyrene meat trays in the supermarket coloured brown instead of white or black to look more like cardboard. Or the green leaf on the label of a waterproof jacket.
As marketing spin, greenwashing heavily relies on vague or even misleading statements. Brands sometimes make a big deal out of a small number of its sustainable products to reflect the brand as a whole, while the rest of its products aren't anywhere near as sustainable.
Even charging a higher price can be a strategy. After all, if you're paying more, it must be more sustainable, right?
The problem with disingenuous green marketing is that it not only misleads customers, but can make the whole industry look bad when wrongdoings from individual brands become news and general consumer mistrust grows. This is incredibly frustrating for brands that are genuinely trying to be better.
True change
Within the last five years or so, a few select companies have been exploring ways to overhaul outdoor gear in a way that is far less harmful to the planet yet without compromising performance. And it is a few of these efforts that we want to draw your attention to here.
Synthetic materials used for outdoor gear are seen as being the least eco-friendly because they're not 'natural' and aren't biodegradable. However, they are so ubiquitous in the outdoor industry that they need to be substantially adapted to be sustainable, rather than being ditched entirely.
Meanwhile, natural fibres used in outdoor gear and apparel, such as merino wool or down insulation, need to also be less resource-intense and of course ensure extremely high animal welfare standards while having very high performance.
PrimaLoft Bio: synthetic innovation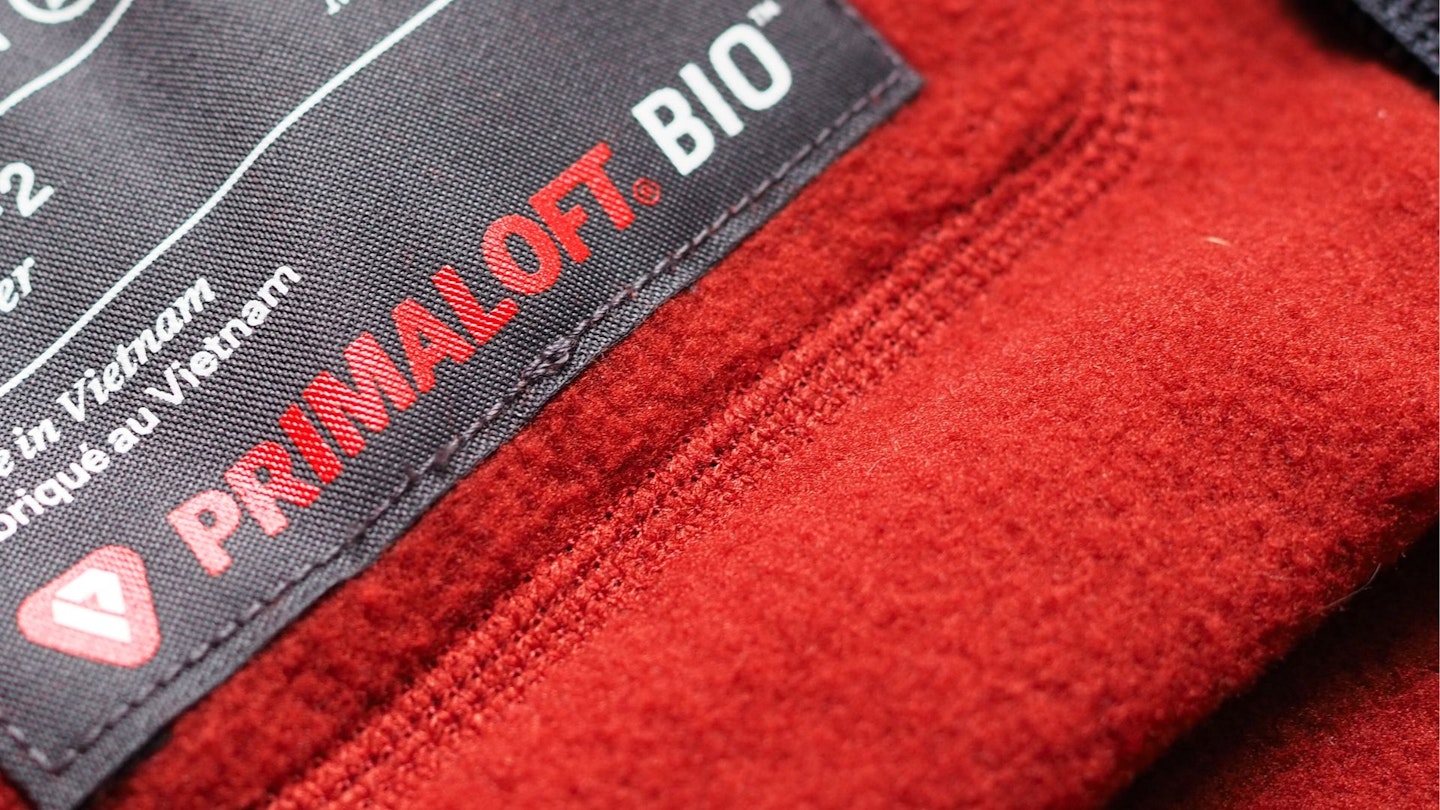 Synthetic fibres used in outdoor gear can be affordable, breathable, and warm. But they have a big problem. Whether disposed of as a whole or through microplastic shedding, synthetics don't break down and pollute our planet.
In trying to address this issue, fabric and insulation specialist PrimaLoft has created PrimaLoft Bio. Yes, it's recycled and yes, it's just as high performing as the next synthetic fibre. However, the polyester fibres in PrimaLoft Bio are tweaked to be appetising to microbes found in landfills, oceans and wastewater. Consequently, PrimaLoft Bio breaks down faster – a lot faster than other synthetic material.
Plastics can take decades or centuries to decompose. PrimaLoft Bio can, in landfills, oceans and wastewater, degrade at an accelerated rate, leaving behind water, CO2, methane, or biomass for example. There is an asterisk, though, and it's this:
93.8% biodegradation in 646 days under ASTM D5511 conditions (accelerated landfill environment); 76.6% biodegradation in 973 days under ASTM D6691 conditions (accelerated marine/ocean environment); 17.8% biodegradation in 241 days under ASTM D5210 conditions (wastewater environment). The stated rate and extent of degradation do not mean that the product will continue to degrade.
So, it's not quite as perfect as the 'Designed to return to materials found in nature' headline might suggest. But it's certainly a big step in the right direction.
We've tried PrimaLoft Bio for ourselves in the form of the Artilect Halfmoon Bio Pullover fleece. Indeed, it works well as a warm, breathable, lightweight mid layer.
Nuyarn: merino innovation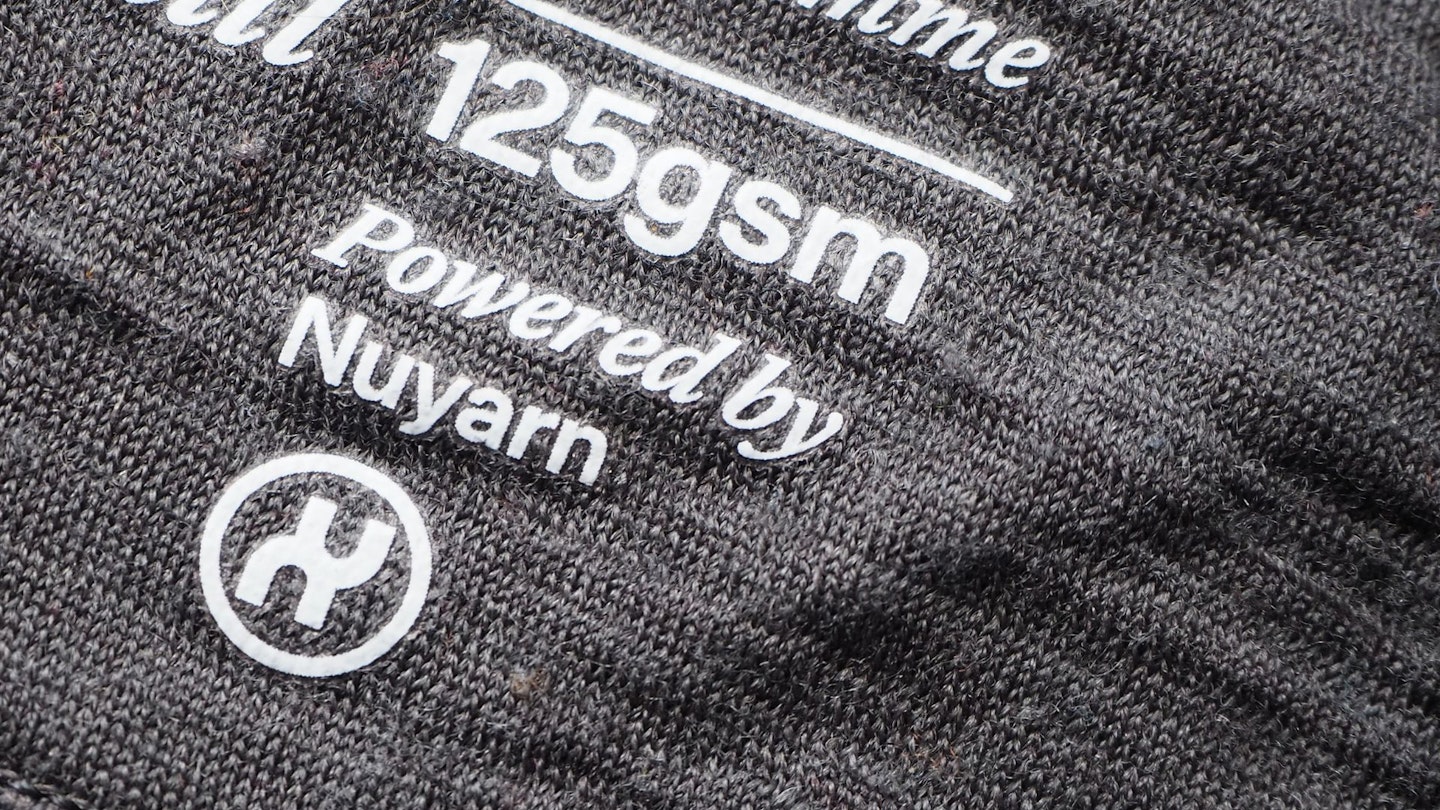 Merino wool has always had its hiking fans thanks to it being a natural fibre, and its ability to keep odours at bay and effectively regulate temperature, making it useful in warm and cold climates. But as Andy Wynne, the founder of Nuyarn points out, the established techniques of spinning merino don't let merino perform as well as it can.
Ring spun and core spun merino twists the wool fibres into a rope-like structure. These methods restrict the merino wool's breathability, weight, strength, and stretch. Nuyarn is a method of spinning merino that doesn't twist it.
Instead, Nuyarn 'drafts' the fibres in one direction along a filament. In plainer language, it means the merino is 'fluffier', lighter, and stronger. Let's break down the consequences of this.
Increasing the loft, or 'fluffiness', of the merino has multiple benefits. It keeps the air pockets within the structure, which helps fight against wind resistance while improving breathability and temperature regulation. In turn, your body uses less energy maintaining its core temperature compared to a ring spun merino garment.
Increasing the loft makes the garment lighter too. And Nuyarn is also five times faster drying than ring spun merino.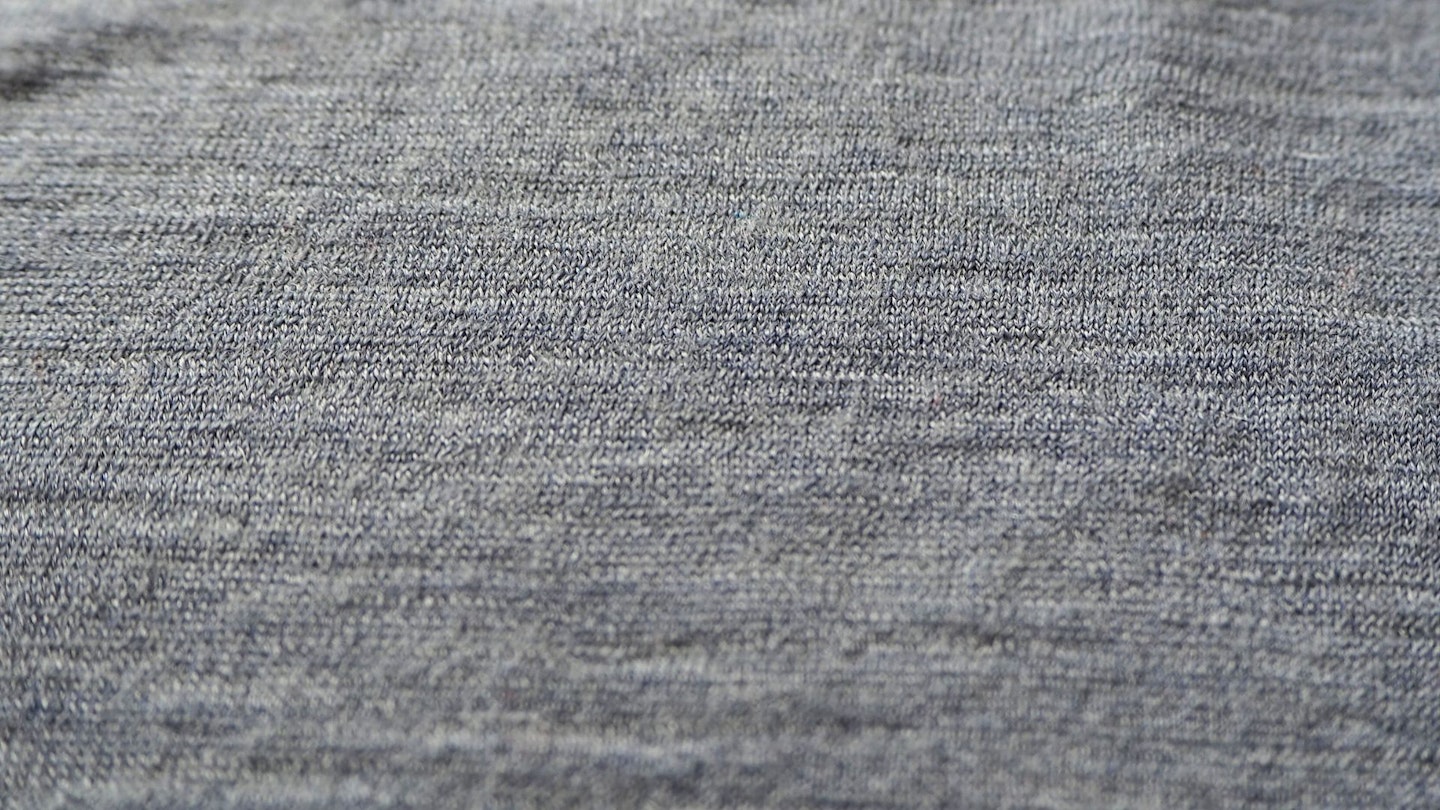 Because Nuyarn doesn't compress the wool fibres, it allows the wool to be elastic without deforming and never loses its shape. Fans of merino garments will be aware of their holey habits. Again, this comes down to its construction. Tradition spinning methods create tensions and the fibres often snap, causing holes. But Nuyarn doesn't create this tension, and combined with its increased elasticity, makes the garment far less susceptible to holes and abrasion.
Nuyarn states that 'In the industry standard Martindale abrasion test, Nuyarn Merino lasted to 123,333 rubs before the first sign of breakdown. Whereas traditionally spun merino lasts around 14,000-18,000 rubs before a hole appeared.'
Therefore, it's not only increased performance Nuyarn offers but greater longevity too. We've used Nuyarn base layers and have been amazed. It's easy to be a bit sceptical about these things but Nuyarn is every bit as impressive as it sounds.
Gore-Tex ePE and EMPEL: waterproof innovation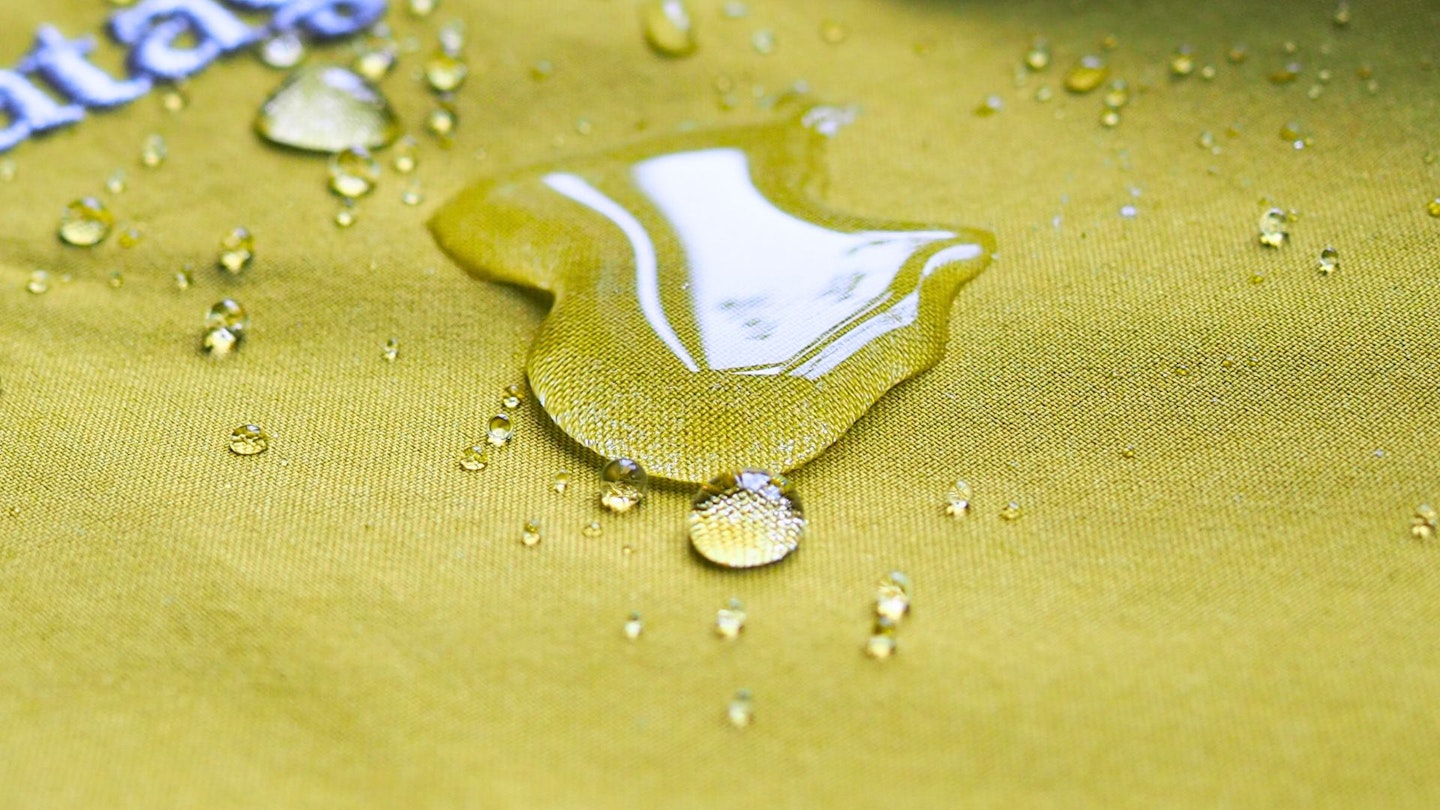 The biggest challenge with modern waterproof fabrics is the use of PFCs (short for perfluorinated compound), aptly named 'forever chemicals'. They are so called because they come off the fabrics that are treated with them and accumulate in the environment with no intention of breaking down.
The leaching of PFCs into the environment can happen at any stage of a product's life, from the PFC's manufacture to application to the product to its wear and use to leaking from landfill after product disposal.
These chemical compounds are now so widespread they have been detected all over the world, from Antarctic ice to seafood to human breast milk. The health implications of exposure to PFCs aren't concrete. There is lots of discussion around potential adverse effects.
Getting rid of PFCs from their products and especially their waterproof fabrics has become a key sustainability priority for some outdoor brands. The hard part has been coming up with an alternative that performs just as well.
Gore-Tex reckon they've cracked it with their ePE waterproof membrane. The ePE stands for expanded polyethylene and is a PFC-free alternative that doesn't drop in performance. Gore-Tex would never have compromised on that. We've tried it in the form of Patagonia's Triolet Jacket – a tough winter hardshell that uses a 3-layer version of the ePE fabric.
Result? Impressive. It's a superb winter jacket for the mountains, and in terms of praise for a waterproof jacket, it doesn't get much higher than that.
But another textile fabric specialist called Green Theme Technologies Inc. thinks it's done even better with its EMPEL fabric. We talked to Trent Bush, founder of Artilect (and self-confessed fabric-tech obsessive), about EMPEL, as Artilect is one of a few brands that uses this new waterproofing method.
Traditionally, waterproof treatments are applied to fabrics via spray-on or being washed into the fabric with water. Naturally, the treatment then washes out with water, which is why reproofing of waterproof gear is required.
EMPEL is different. It uses dry-curing molecular bonding between the treatment and the fabric, which is far more effective and durable. It also doesn't use such harmful chemicals, including PFCs. If you have even a passing interest in chemistry, it's a fascinating process.
Testing of EMPEL, including the common industry water repellency test called Bundesmann, has shown EMPEL to outperform PFC and PFC-free competition. Artilect, Black Diamond, Jack Wolfskin, and Marmot are among the brands that use EMPEL.
Communicating a product's eco credentials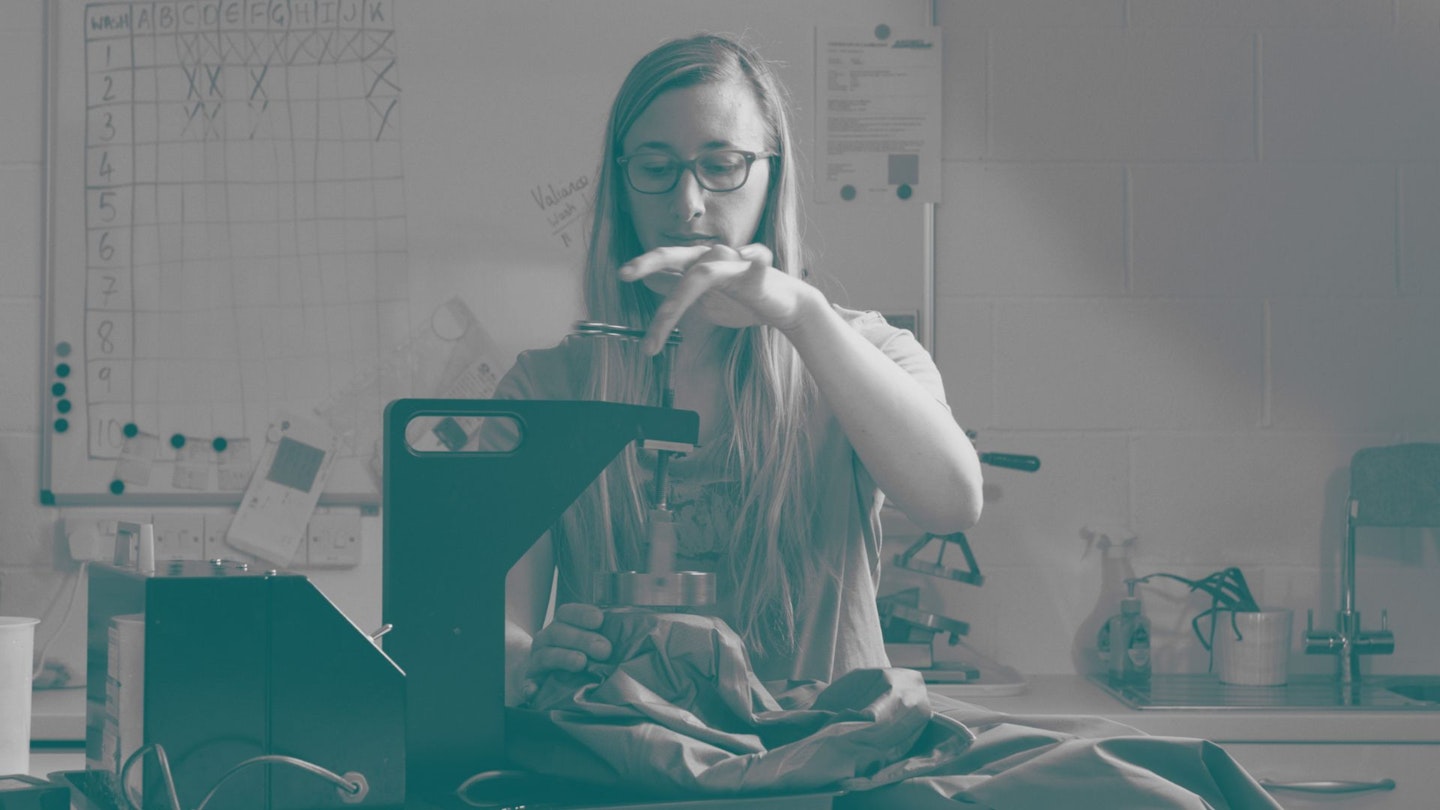 Creating eco-friendly outdoor fabrics is a challenge but communicating a product's true eco credentials is arguably just as significant. With marketing awash with greenwashing, it's so hard to know which brands are genuine and which aren't.
Equip, home of Rab and Lowe Alpine, reckons it's come up with a way to cut through the crap with its Material Facts program. Material Facts is a means of communicating a product's raw sustainability data in a clear and concise way, easily interpreted by anyone.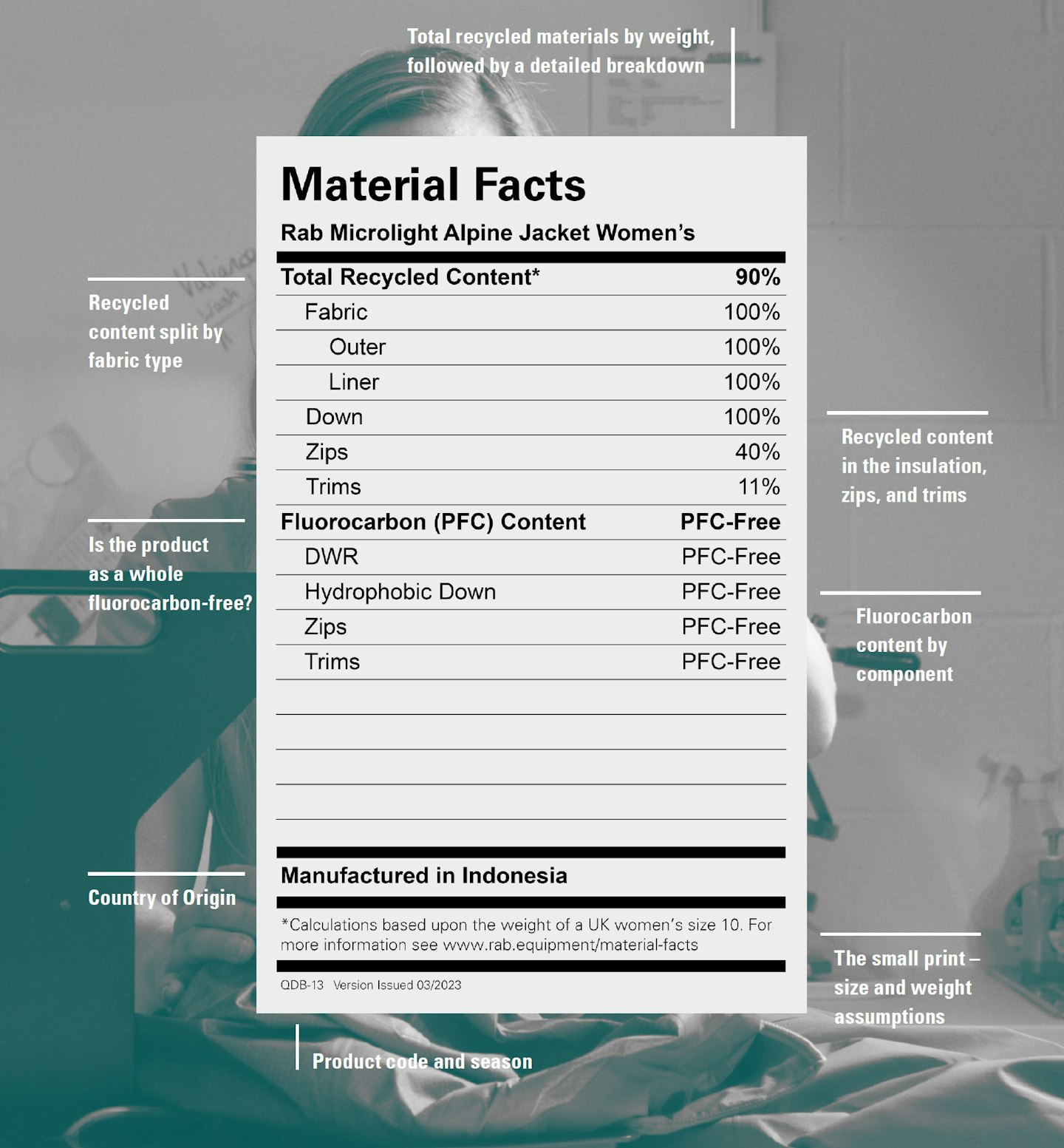 Equip will start introducing Material Facts tables on its Rab apparel and sleeping bag product pages from autumn 2023, extending to all Rab and Lowe Alpine products by spring 2024. Equip is encouraging other brands to adopt it too.
CEO of Equip, Matt Gower, said in a press release that the way in which sustainability is communicated varies between brands and ends up confusing the consumer. He says the Material Facts is a 'a non-branded simple way to convey data to the end consumer' and that Equip is happy to share it so the industry can work towards an agreed standard.
Equip has said it's already gained interest and support from other industry partners, but it will be from those who share Equip's determination to create a sustainable business model. Unfortunately, there are plenty of outdoor brands focusing more on green spin and bare minimum improvement rather than genuine change. These brands are unlikely to adopt such a program.
The cost of sustainability
By this we mean the monetary price. Genuinely sustainable outdoor gear doesn't sit in the bargain basement for a multitude of reasons.
One is of course that these are cutting edge designs and technologies that haven't yet become mainstream. The economies of scale haven't been applied.
Leading on from that, supply can be a challenge. For example, sometimes brands are unable to perform a blanket rollout of a more sustainable waterproof fabric across its entire range in one season simply because there isn't the volume of that fabric available.
Another reason is that sustainable outdoor gear means not just the fabrics involved but the people too. Those people that make or source materials for outdoor gear for brands that are Fair Trade Certified or members of the Fair Wear Foundation, for example, work under fairer labour conditions and are paid better.
Race to the bottom business economics has conditioned us to pay very little for products these days. But it means that product quality has taken a dive and it's very exploitative of people and the planet alike. Buying cheap upfront is expensive in the long term; paying for quality and sustainability is cheaper in the long term, both personally and on a global scale.
Changing our focus from lowest possible price to longevity, repairability, and sustainable business models means people and the planet can all be better off as a result. Failing or refusing to do so, who knows where we'll end up, but early consequences and forecasts don't paint a pleasant picture.
Get half-price digital OS Maps. Trail and Country Walking magazine members get 50% off an annual subscription to OS Maps for 12 months. Find out more here.
Don't forget to subscribe to the Live For The Outdoors newsletter to get expert advice and outdoor inspiration delivered to you inbox!