Hiking jackets, from waterproof jackets to fleeces, are what people tend to grab first when putting together their hiking wardrobe.
Hiking jackets vary a lot both in performance, purpose, and design. It's therefore important to learn about the different types of hiking jacket, and which are best for your particular needs.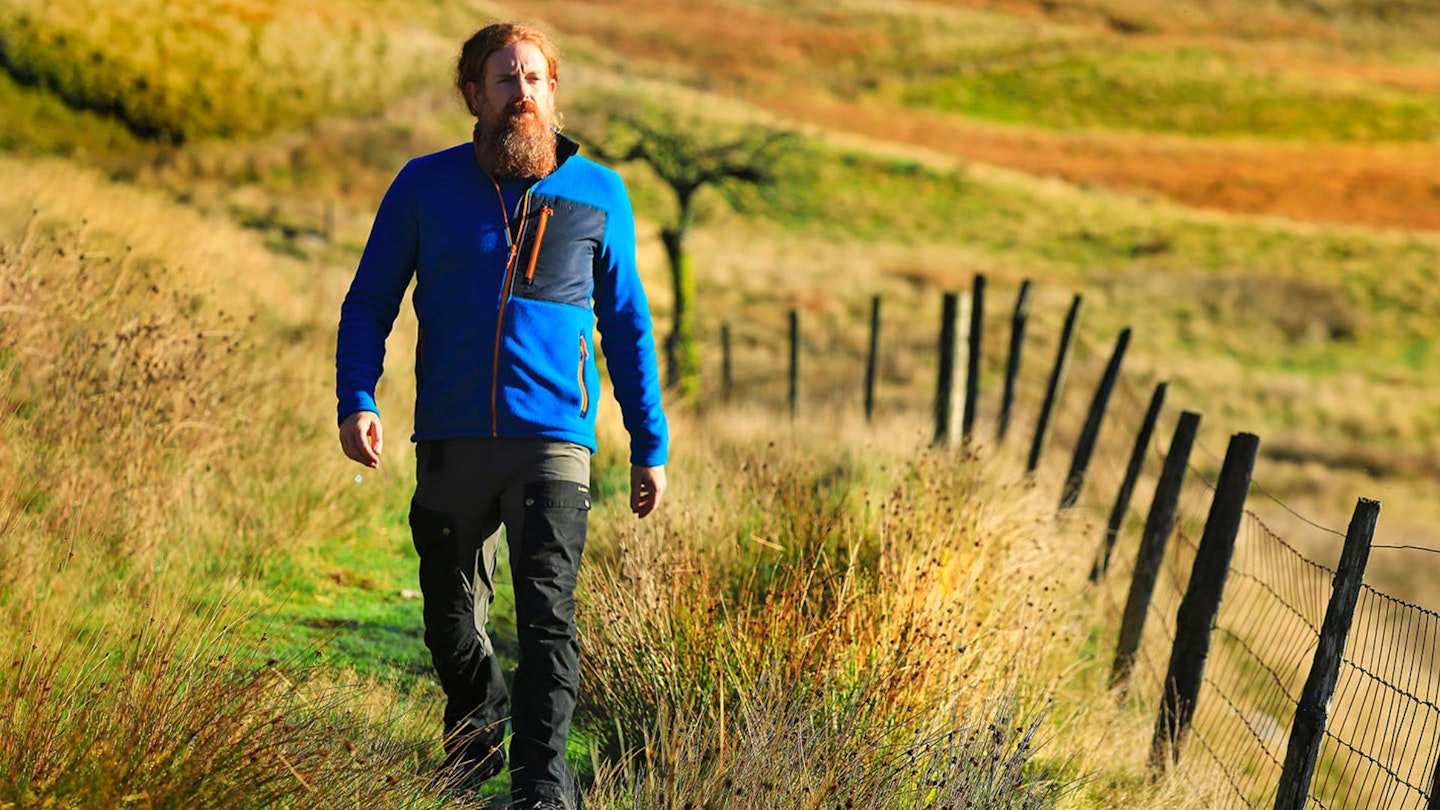 Best hiking jackets at a glance
Best waterproof hiking jacket: Helly Hansen Odin 1 World Infinity Shell - View on Helly Hansen
Best fleece jacket: Mountain Equipment Shroud Hooded Jacket - View on Ellis Brigham
Best down insulated jacket: Artilect Divide Fusion Stretch Jacket - View on Artilect
The term hiking jacket covers a broad range of garments. It basically means anything that isn't a base layer. A quick canter through the common types of hiking jacket includes fleeces, softshell jackets, insulated (synthetic and down), and waterproof jackets.
Fleeces, softshells, and lightweight insulated jackets are used either as mid layers in cold conditions and outer layers when it's milder. Meanwhile thicker insulated jackets and hardshell waterproof jackets are used as your outer layer.
Best hiking jackets in detail
Best waterproof hiking jacket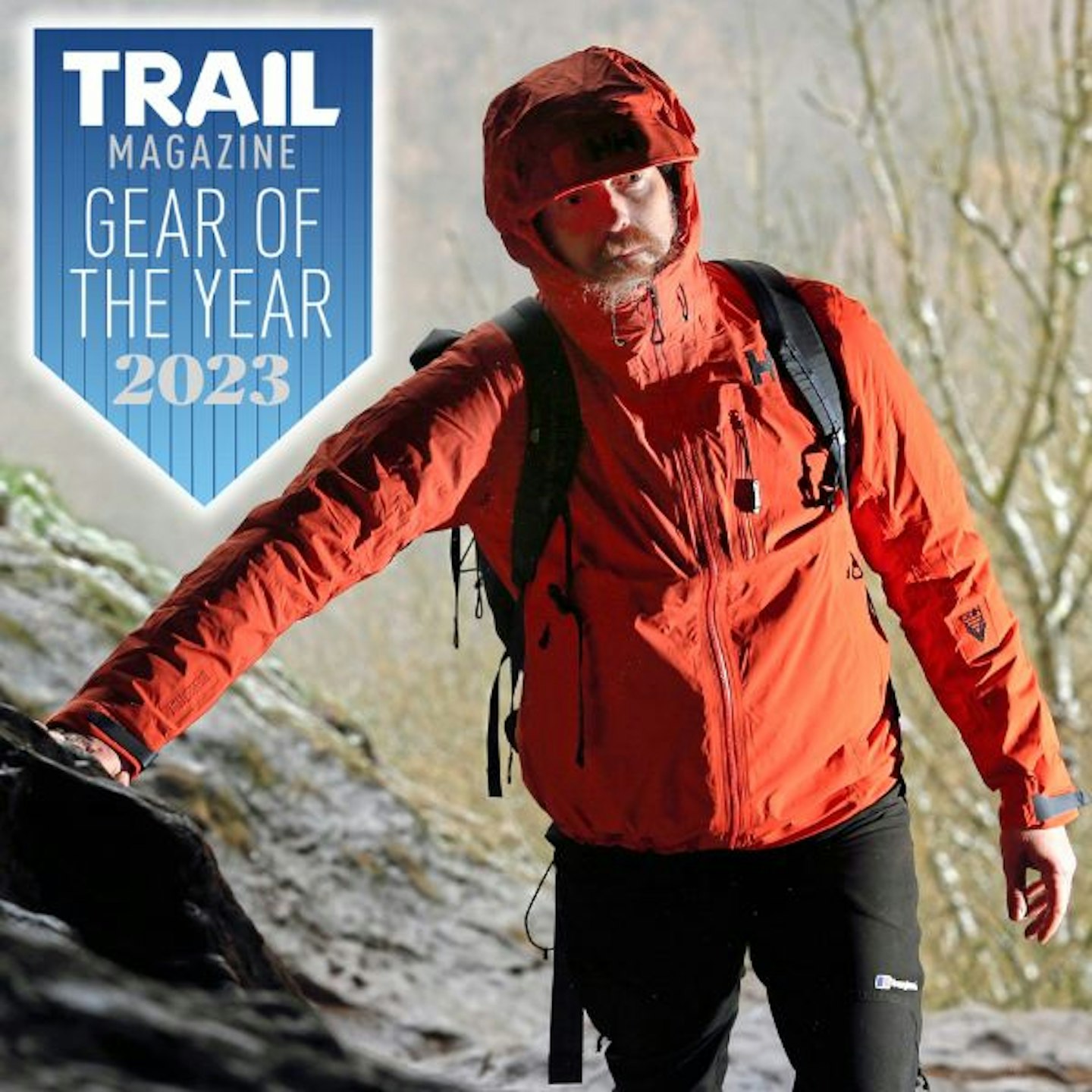 Live For The Outdoors
Description
Helly Hansen has delivered lightness, performance, sustainability, and durability with the Odin 1
Pros
Eco credentials
Excellent design
Innovative features
Lightweight
Cons
RECCO technology not widely used in UK
Small fitting
Best fleece jacket
Description
This crowd-pleasing piece is an exceptional insulation layer that has earned top-spot in the
Pros
Versatile
Durable
Effective zoned construction
Mountain Equipment a Fair Wear Foundation member
Cons
No mention of recycled fabric used
Best softshell jacket
Description
Softshells are excellent mid-layers and outer layers, sitting in-between fleeces and hardshell
Pros
Protective and sturdy
Flexible
Well cut
Great features
Haglöfs a Fair Wear Foundation member
Cons
Overkill for casual hikers
Best lightweight insulated jacket
Description
This hybrid jacket is part of Mammut's Eiger Extreme collection, the Swiss brand's showcase range
Pros
Stretchy
Warm
Comfortable
Highly breathable
Mammut a Fair Wear Foundation 'Leader'
Best synthetic insulated jacket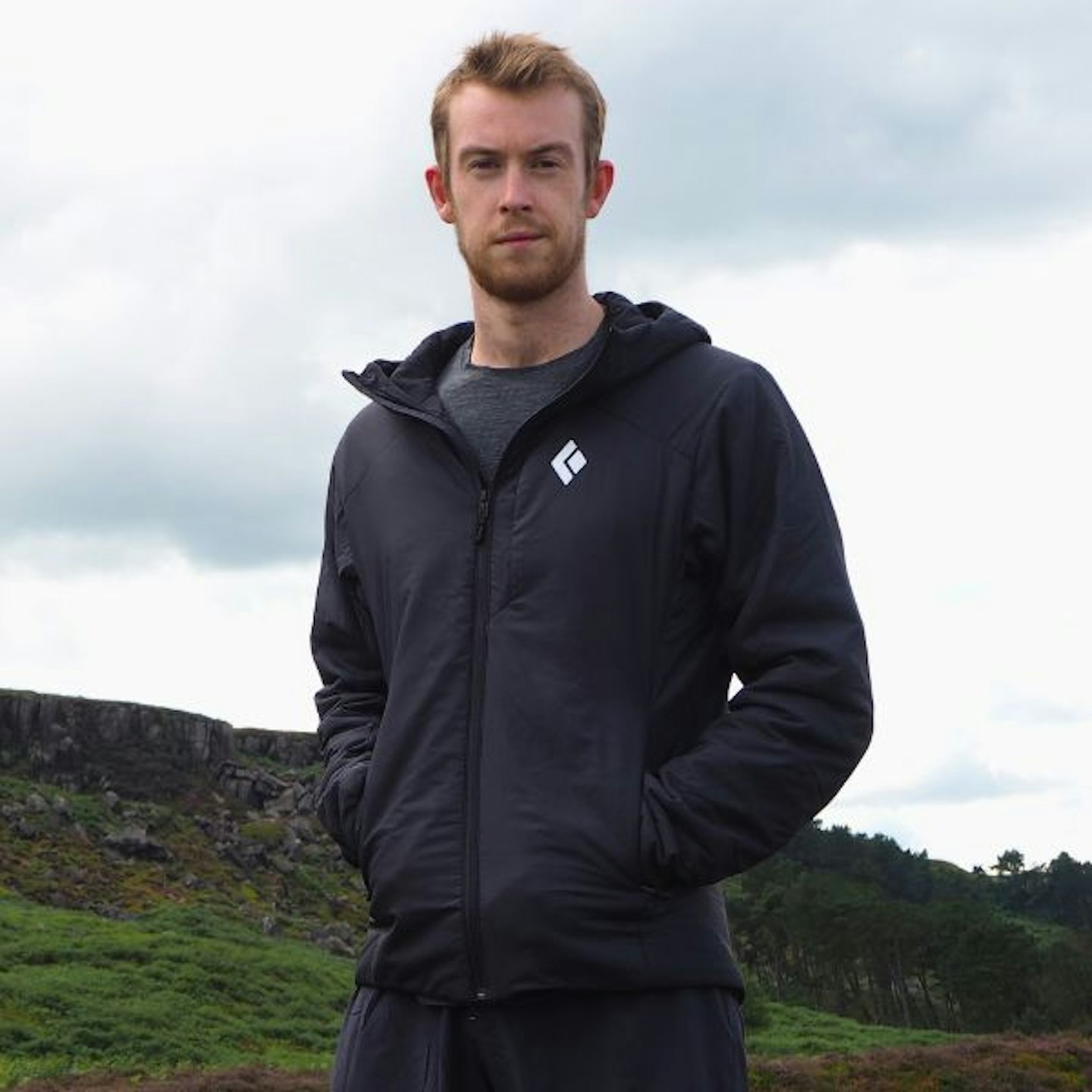 Live For The Outdoors
Description
This jacket makes the most of high-tech materials and intelligent design for high-intensity
Pros
Impressive weatherproofing
PFC-free DWR
Comfortable 'athletic' fit
Excellent breathability
Cons
Only works as 'active' insulation
Best down insulated jacket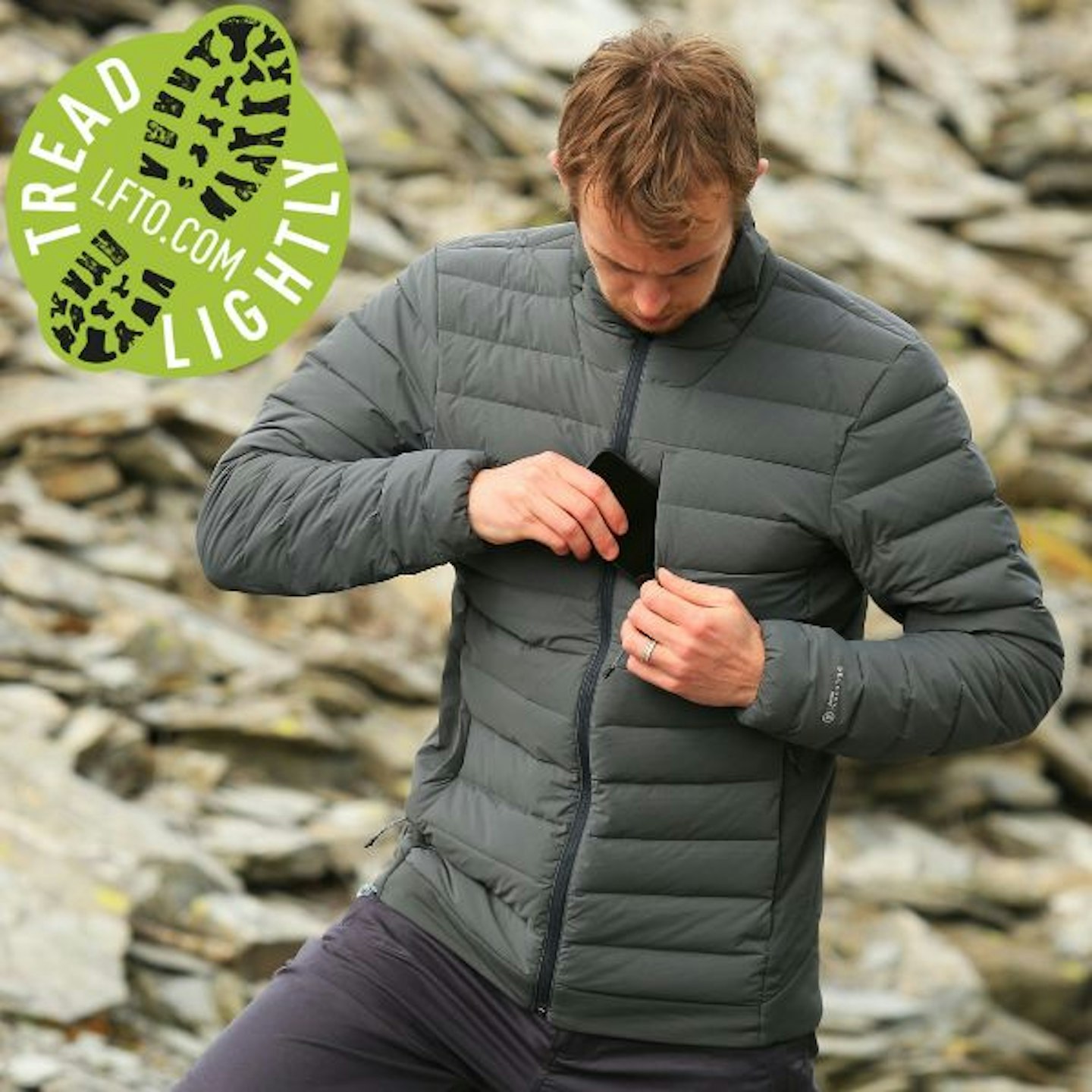 Live For The Outdoors
Description
Features for the sake of features can leave a garment suffering from the law of diminishing
Pros
Innovative approach to water-repellency
Versatile
Sustainable
Highly functional yet stylish
Cons
Not worth it for casual hikers
Best budget waterproof jacket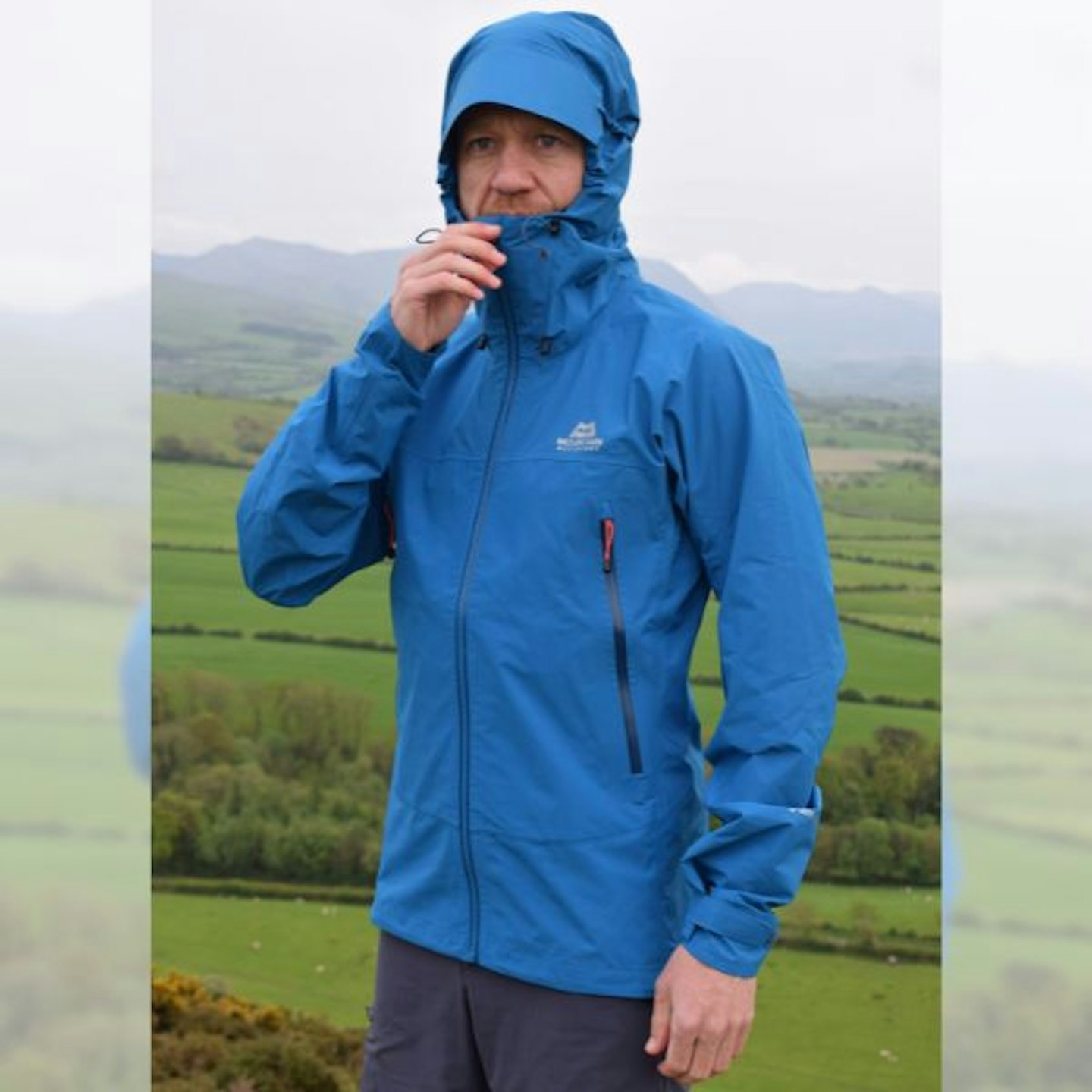 Live For The Outdoors
Description
We've seen many reliable waterproof jackets from Mountain Equipment before. At the time of
Pros
Lightweight yet durable
High waterproof rating
Good breathability
Mountain Equipment a Fair Wear Foundation member
PFC-free DWR
Cons
Not recycled
Slimmer fit won't suit everyone
Hiking jackets: what you need to know
Layering
In the onion-style layering system that works best for hiking, you have your base layer, mid layer, and outer layer. In a broad sense, you can consider a 'hiking jacket' to mean any mid or outer layer. This means you have a large range of insulated, non-insulated, waterproof, and non-waterproof options.
Depending on the conditions in which you're hiking (i.e., temperature, intensity, etc.), build your layering system accordingly. Layering is all about temperature regulation. Therefore, your layering system for winter will be different to your summer one; likewise with high-intensity hikes compared with leisurely peak-to-pub walks.
What is the best type of hiking jacket?
There is no universal answer to this. It depends entirely on your personal requirements, so think carefully about what it is you need. Make a requirement list if you need to. Does the jacket need to be waterproof? Highly breathable? Lightweight? Insulated? Tough? It's all down to your demands.
Armed with specific requirements, you can start narrowing down your options. For example, you know you need a lightweight, breathable mid layer to go under a waterproof jacket. Fleeces, merino, and softshells are great candidates for this. Check out our hiking jacket characteristic breakdown below to help you.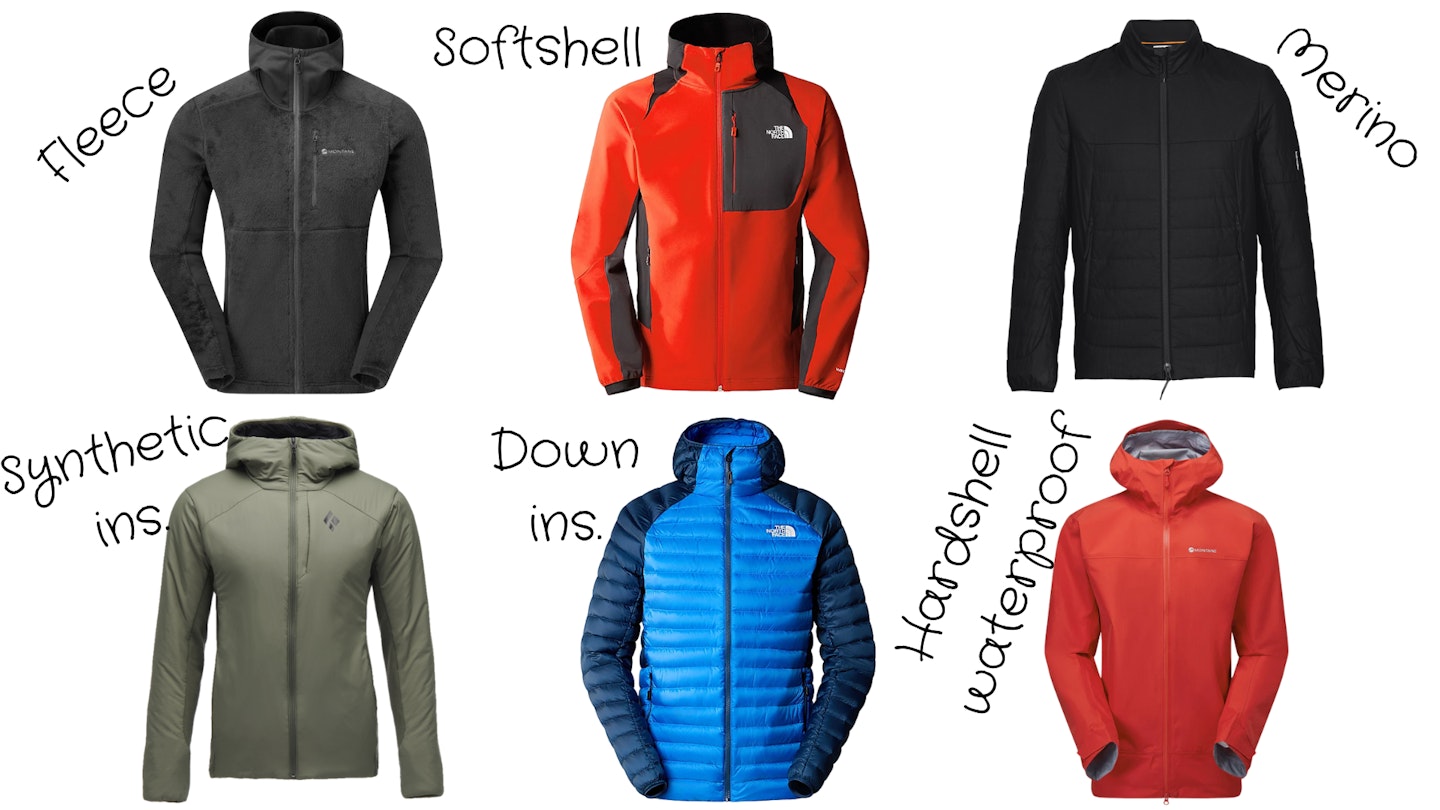 Fleece jackets: Big range of weights, breathable, fast drying, value, big range of styles, not usually eco-friendly
Softshell jackets: Wind and water resistant, breathable, stretchy, big range of weights, versatile
Merino jackets: Breathable, temperature regulating, anti-odour, works when wet, expensive
Synthetic insulated jackets: Insulated when damp, inexpensive compared to down, bulkier than down
Down insulated jackets: Best warmth-to-weight ratio, breathable, highly compressible, big range of 'thicknesses', slow drying
Waterproof jackets: Weatherproof protection, varying waterproof ratings, breathability, weights, and durability
How do you clean a hiking jacket?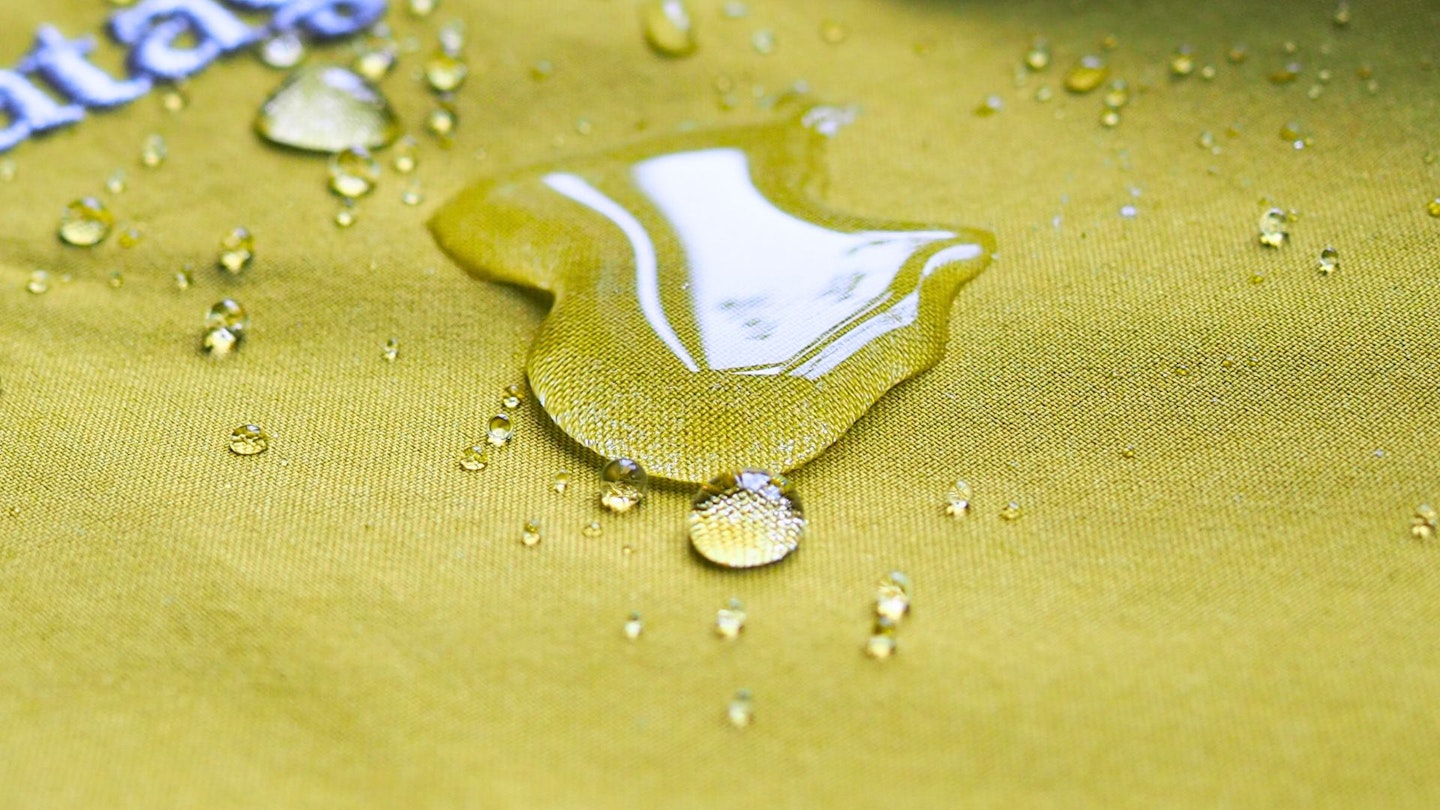 Because most hiking jackets use high-performing fabrics and have water repellent coatings, they require different cleaning products than your everyday clothes. Brands like UK-based Grangers produce a range of effective, eco-friendly products ideal for your hiking gear. Another UK brand called Nikwax is one we also highly recommend.
Whether applied by spray, sponge, or added to your washing machine, these products are very easy to use.
Cleaning your gear regularly maintains the fabrics in top condition, and free from sweat and dirt, which keeps them breathable, water repellent (if applicable), and prolongs the life of your gear.
How to choose the best hiking jacket
Breathability vs weatherproofing: While a good level of wind- and waterproofing is desirable in shell layers which form the outer face of your protection, for mid-layers it's more important that they are breathable, allowing moisture from your sweat to escape without making you feel clammy or cold.
Warmth: Hiking jackets come in a variety of forms, from thin fleece to thicker insulated fabrics. Consider the time of year, the intensity of the activity, and your own tendencies to run hot or cold when deciding how warm you need your mid-layer to be.
Bulk: Whether worn under as a mid layer or outer layer, it's important to try and keep weight as low as possible. This is reasonably easy in summer, but harder for winter jackets, which are naturally heavier. That said, brands are making some impressively lightweight winter gear these days, and you can consider factors such as high loft down to get a lighter jacket.
Fit & stretch: A snug, close fit works better for layering but can feel restrictive unless the material has a good level of stretch. This is particularly important for more upper-body-intensive activities such as scrambling and climbing. With a waterproof jacket, you might find a slightly looser fit is advantageous for layering underneath it.
Venting with zips: Pull-over jackets may only have a short zip, while other jackets will undo halfway or all the way down allowing more warm air to escape if required. Side or pit zips are very helpful for ventilation too.
Quick drying: Part of a mid-layer's ability to keep you comfortable is how quickly it dries. It should not only wick your sweat rapidly but also get rid of it pronto. Saturated jackets rapidly drain your body of heat and cause problems. Fast drying is also helpful if you're caught in a sudden downpour before you can get your waterproof on.
Gilets: Unless you suffer from particularly cold arms or hands, a sleeveless mid-layer may be the best option. It will keep your body warm without increasing bulk within the arms of your shell layer.
Get half-price digital OS Maps! Trail and Country Walking magazine members get 50% off an annual subscription to OS Maps for 12 months! Find out more here.
Don't forget to subscribe to the Live For The Outdoors newsletter to get expert advice and outdoor inspiration delivered to your inbox!
Chris Williams is a Digital Content Writer for Live For The Outdoors. He trained as a journalist in New Zealand and has been working on Live For The Outdoors since 2021.