Here at LFTO, we track the best Black Friday deals on everything outdoors. Black Friday 2023 has passed, but file us away in a bookmark folder and be the first to know when hiking jacket deals go live for Black Friday 2024.
Quality hiking gear often comes with a significant price tag, which is sometimes justified by the level of design, and long-lasting performance. Ordinarily, we shoulder the initial expense, because we recognise it as a smart investment that will yield substantial returns.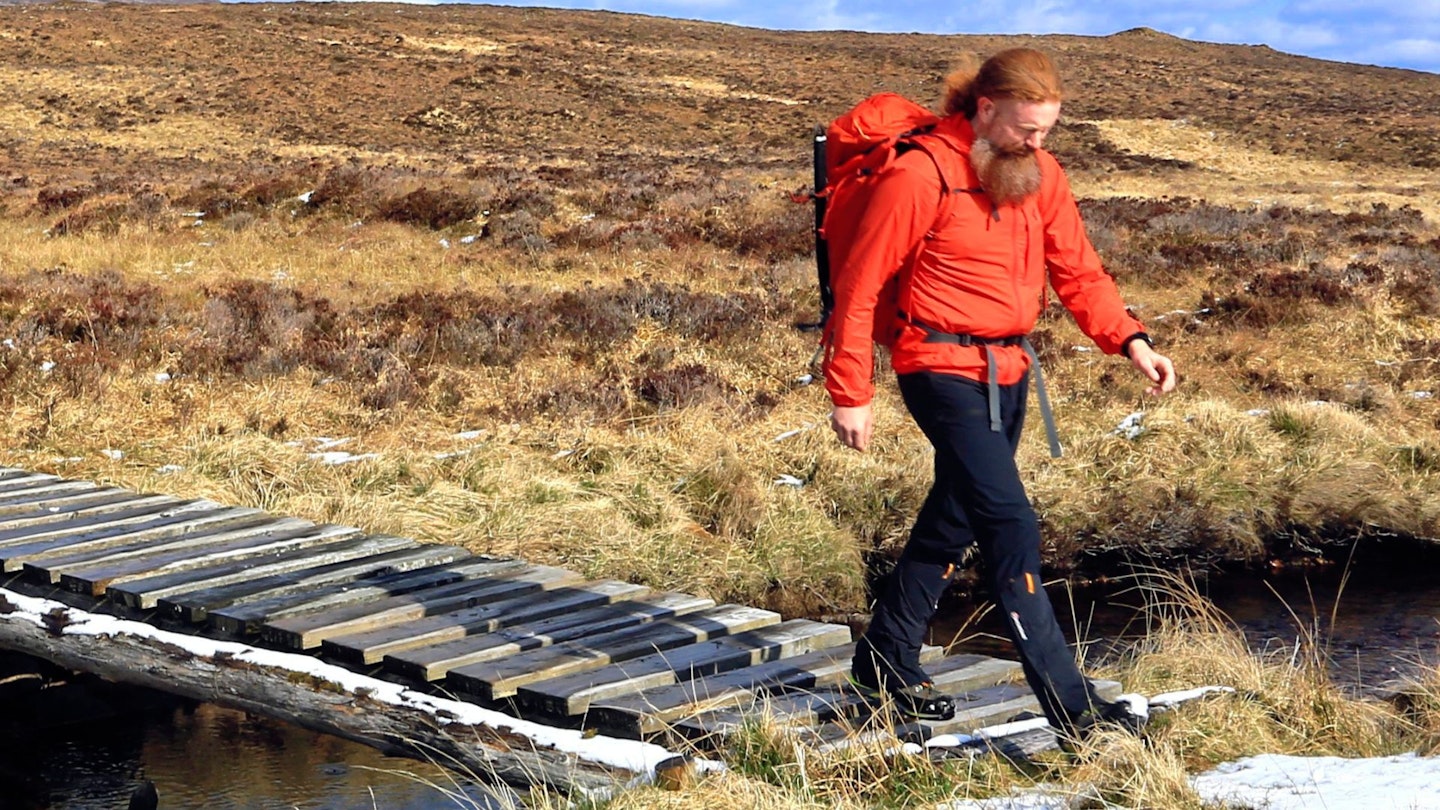 For those in search of top-notch outdoor equipment at a reduced cost, Black Friday presents an ideal window of opportunity. Numerous retailers participate in this events, offering enticing discounts.
Regardless of whether you're an avid shopper or not, everyone appreciates a good bargain, making these occasions worth exploring if you're in need of a certain piece of kit.
Important: know that any down jackets we recommend will only contain traceable, responsibly sourced down. We will not recommend any without this certification.
Retailer list: where to find the best Black Friday hiking jacket deals
Black Friday deals on hiking jackets:
Description
Wind resistant, water resistant, and stuffed with Helly Hansen's Lifaloft insulation. The coup de
Description
Featuring a warm hood and reliably sustainable insulation, the Vaskye from Berghaus is a winner
Description
Constructed from Polartec Thermal Pro
Description
Versatile winter mid layer or spring/autumn outer layer; employs synthetic insulation at the
Description
This two-layer waterproof uses a reliable
How do I find the best Black Friday deals?
Bookmark this page to keep track of all the best Black Friday deals on throughout the sale season.
We've got our top gear testers scouring retailers we trust, and we even use plugins to check the original price of the gear, so we're 100% sure the deals we share are the very best.
Looking for more? We've also got deal roundups for:
Our top tips for coping with Black Friday:
Sign up for newsletters and updates
They might clog up your inbox for the rest of the year, but you'll find that newsletters will bring you discounts and alerts about bargains before anything else.
You can also sign up to the LFTO Newsletter, where we'll keep you to date with our 'best of' articles and Black Friday deals.
Stick to your budget
You might be tempted into all and every deal that you see on Black Friday, but set a budget and stick to it. Experts also say that you should use a credit card (it's the safest way to pay, as the bank will end up footing the bill if there is any kind of mishap).
Stick around afterwards...
Previously, waiting until Black Friday was one of the best strategies for saving money on big-ticket items, but recent years have taught us that many of the biggest online sales will come under the 'Cyber Monday' banner, which can last until the end of November. So, always keep your eyes peeled, the bargain hunt isn't quite over yet.
Milo Wilson is a digital content writer for Live For The Outdoors. He has been testing gear professionally since January 2022. Milo is constantly getting caught in the rain, which means he's serious about high quality hiking jackets.
Don't forget to subscribe to the Live For The Outdoors newsletter to get expert advice and outdoor inspiration delivered to you inbox!
For the latest reviews - including extra photos and kit that won't appear online, pick up a copy of the current issue of Trail magazine!