WHAT TO LOOK FOR
HOODS
The hood should fit your head snugly so it does not blow down, but also it must move with your head so you can see where you are going. The hood peak may become bent when the jacket is stashed in a rucksack, so look for a wired peak that can be easily reshaped to allow good vision, even in the wind.
FABRICS
High-priced jackets generally have the most waterproof and most breathable fabrics to minimise condensation. In contrast lower-priced jackets generally have fabrics that are less breathable and may be less durably waterproof in the long term. Fabrics described as 2-layer or 2.5-layer tend to gather more condensation than fabrics described as 3-layer. Thin fabrics also tend to buckle in the wind, so they feel colder than stiffer fabrics that can trap warm air inside.
ZIPS
Normal zips are not waterproof, so when used on jackets they are normally covered by an external single or double stormflap. These additions increase weight though, so are often removed on lightweight jackets. Water-resistant zips are commonly used on high-priced jackets but these aren't waterproof either. As these zips may leak they are often fitted with an internal flap that is designed to channel away any water that enters. Jackets without this internal flap may leak in this area.
POCKETS
Big pockets are great for storing maps, guidebooks and GPS receivers, but they can also be used to protect your hands from wind and rain. In less well designed jackets, rucksack belts may inhibit access to some pockets.
VENTILATION
Even the best waterproof and breathable fabrics allow condensation to form, so it is important that you can increase ventilation of the jacket. A front zip can be used for venting, as can underarm zips, also called pit zips, while mesh linings in pockets can also increase airflow through the jacket. However, note that mesh pockets may also allow water to pass through the jacket.
ALPKIT ARGONAUT £89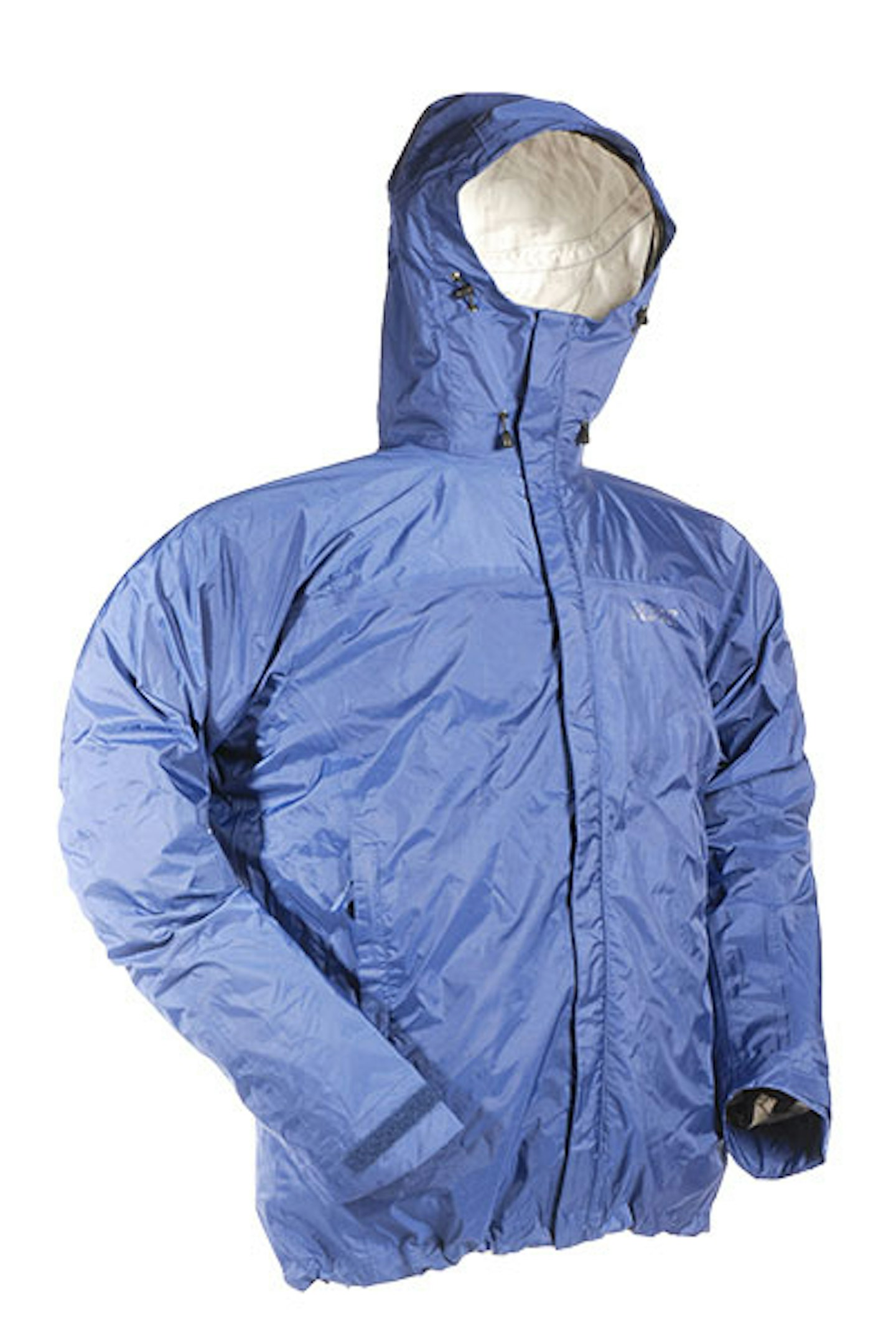 Material 2.5-layer PU-coated nylon
IT'S GOOD
The price is very good for what you are getting here, as this is a robust jacket made from a 2.5-layer fabric which is stiff enough to resist the buffeting wind. Unusually the front zip gets internal and external flaps to keep the wind and rain out, and also the hood has a wired peak and offers a great fit and movement, which at this price is superb. The two main pockets are OS map-sized and can be accessed while wearing a rucksack with a hipbelt. Furthermore the sleeves don't ride up easily when reaching up during scrambles. So this jacket has all the key features a hillwalker needs at a great price.
HOWEVER
There are drawbacks, as the material does not offer the level of breathability of higher-priced jackets, or 3-layer fabrics, so condensation is slightly more likely to develop inside this jacket.
Also the pockets are mesh-lined, so water can creep through them to garments underneath more easily than others. In terms of the design, this is a short jacket, although typical of many lightweight designs. Like many jackets there is no third chest pocket either. So there are drawbacks, but at this price and weight it is fair to say they are probably quiet tolerable for most hillwalkers.
VERDICT
Superb lightweight jacket at this price point and hard to beat, but pay more and benefits are available if you really need more than is offered here.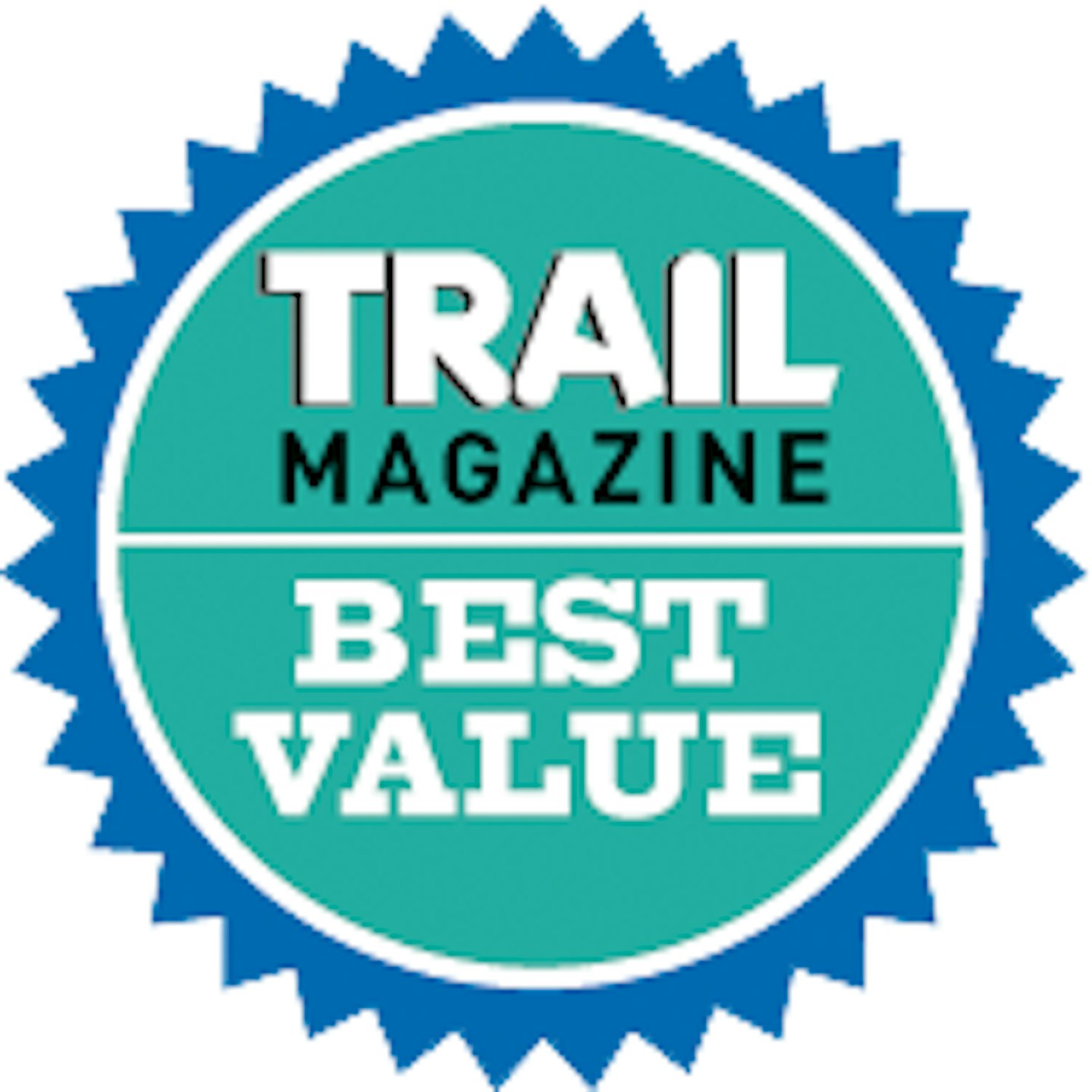 MONTANE ATOMIC £110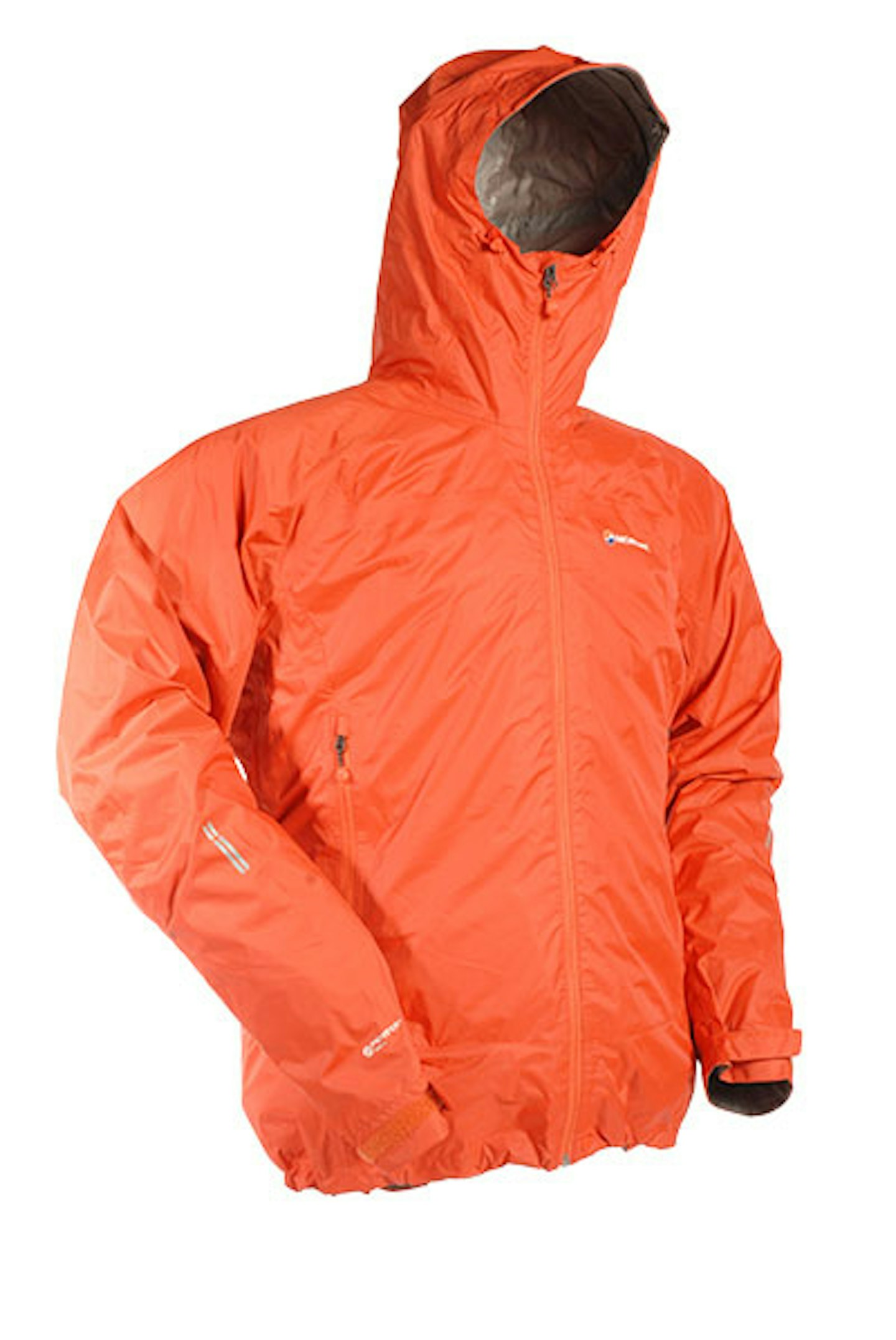 Material 2.5-layer Pertex Shield with a Dry Touch backer
IT'S GOOD
This very low-priced jacket makes use of a 2.5-layer Pertex Shield, which features in many jackets but here it is combined with mesh-lined pockets and pit zips to increase airflow for better condensation management. The fabric feels a little more robust than others, so it does not distort quite so easily in a breeze, which is useful in blustery weather. The two main pockets are OS map-sized and well placed for access above rucksack hipbelts. The hood is superb, with a wired peak, adjustment, fit and movement that is outstanding. There's even a soft piece of fabric to protect the chin from the zip. For most walkers this is all you need.
HOWEVER
Those pockets are mesh-lined, rather than sealed, so water and wind can creep through them unless they are securely closed. This means the jacket feels a little chillier if the weather turns during a typical British mountain day. The sleeve movement is not perfect, as the cuffs ride up a little when scrambling. Also there is no third pocket for easier access to a GPS receiver or guidebook on the move. It is also not the lightest jacket available. If you pay more you can get even more breathable fabrics for even better condensation control.
VERDICT
For the price this is an exceptional buy, and there is only a small benefit in paying more, but other jackets are lighter and you can get better condensation control.
RAB DOWNPOUR PLUS £130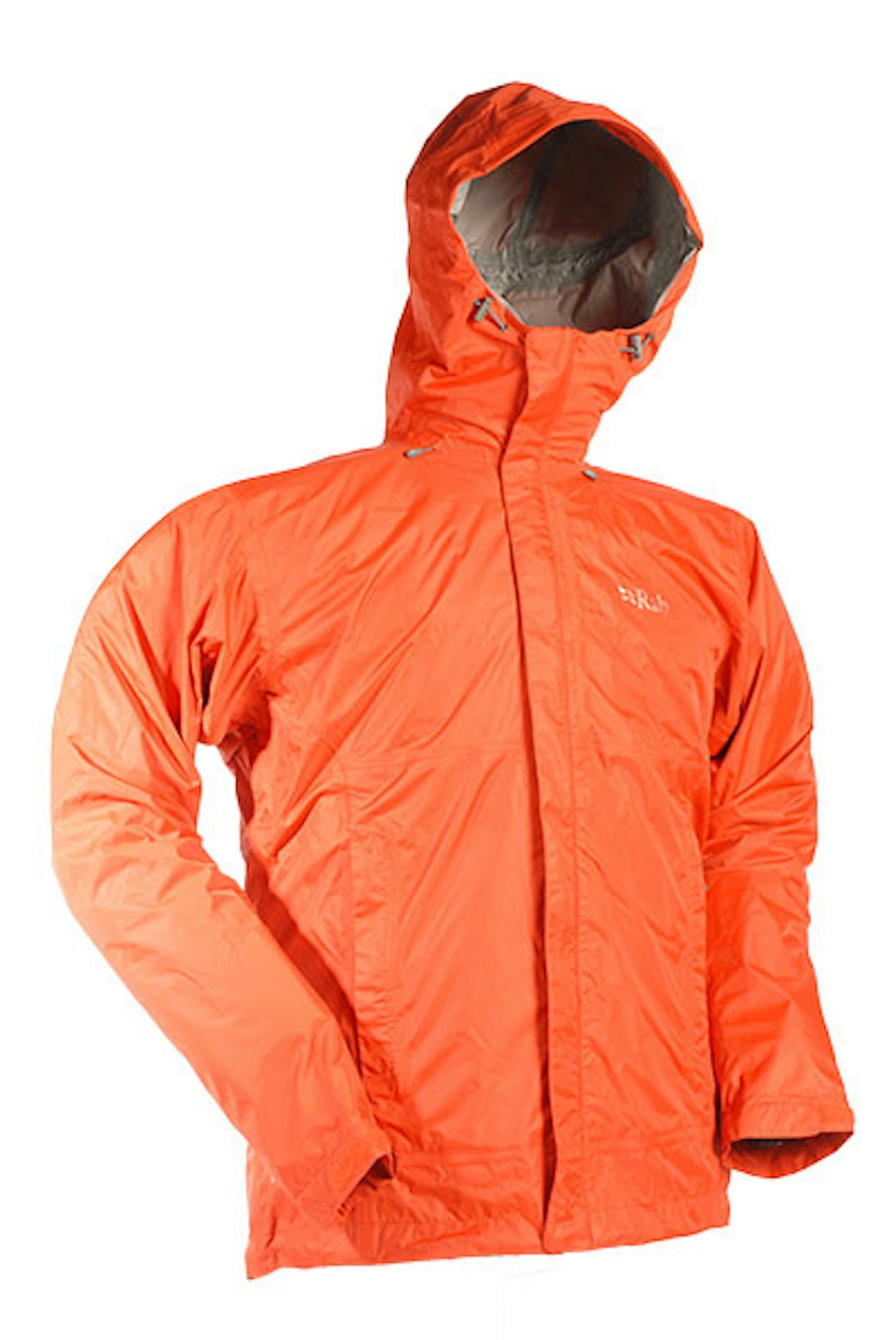 Material 2.5-layer Pertex Shield with a Dry Touch backer
IT'S GOOD
Rab's Downpour Plus is a well-proven lightweight jacket made with a 2.5-layer material with a Dry Touch treatment on the inside to improve its condensation management. The jacket has two main pockets that are map-sized and accessible while wearing a rucksack with hipbelts. Most importantly the pockets are sealed rather than mesh-lined, so they don't let water pass through the jacket easily. In addition, the main front zip gets an external stormflap to keep rain out. The hood is exceptional too, with a wired peak, great adjustment and great movement. Pit zips add to this fully featured design.
HOWEVER
While there is not a great deal
to be critical of here, you can definitely get lighter jackets, although of course they may lack some of the features offered here. A jacket made with a 3-layer fabric will handle condensation even better than this jacket, and so the Downpour Plus is slightly more clammy than would be ideal.
It has two great pockets, but a third chest pocket would be useful for stowing a GPS receiver or compass. It is hard to criticise this jacket though, and for most walkers it is all that is needed. The main reason to look elsewhere is probably to get a lighter option.
VERDICT
Ideal lightweight jacket for most hillwalkers, but small additional benefits are possible if you are prepared to pay more.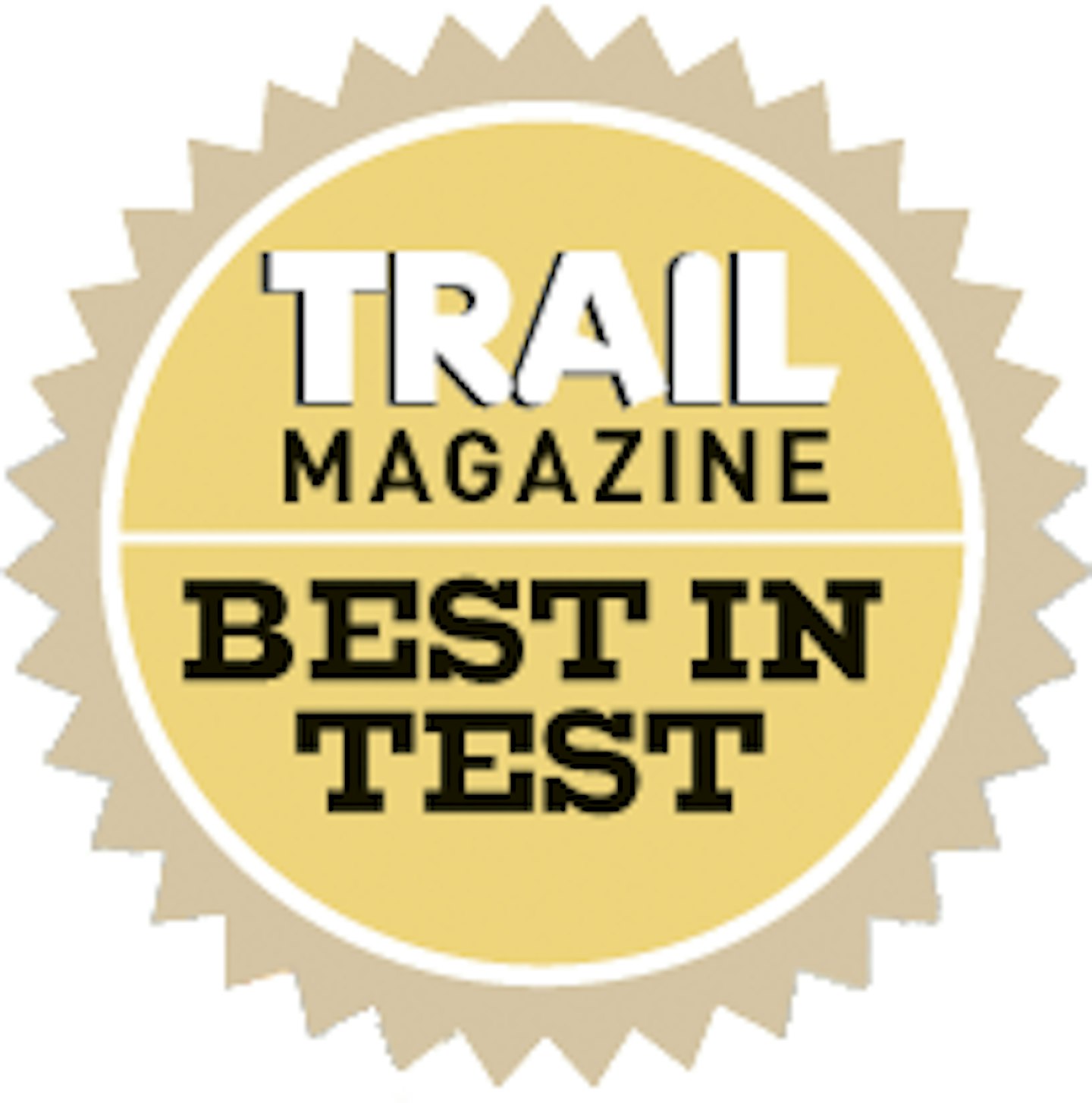 BERGHAUS GR20 STORM £300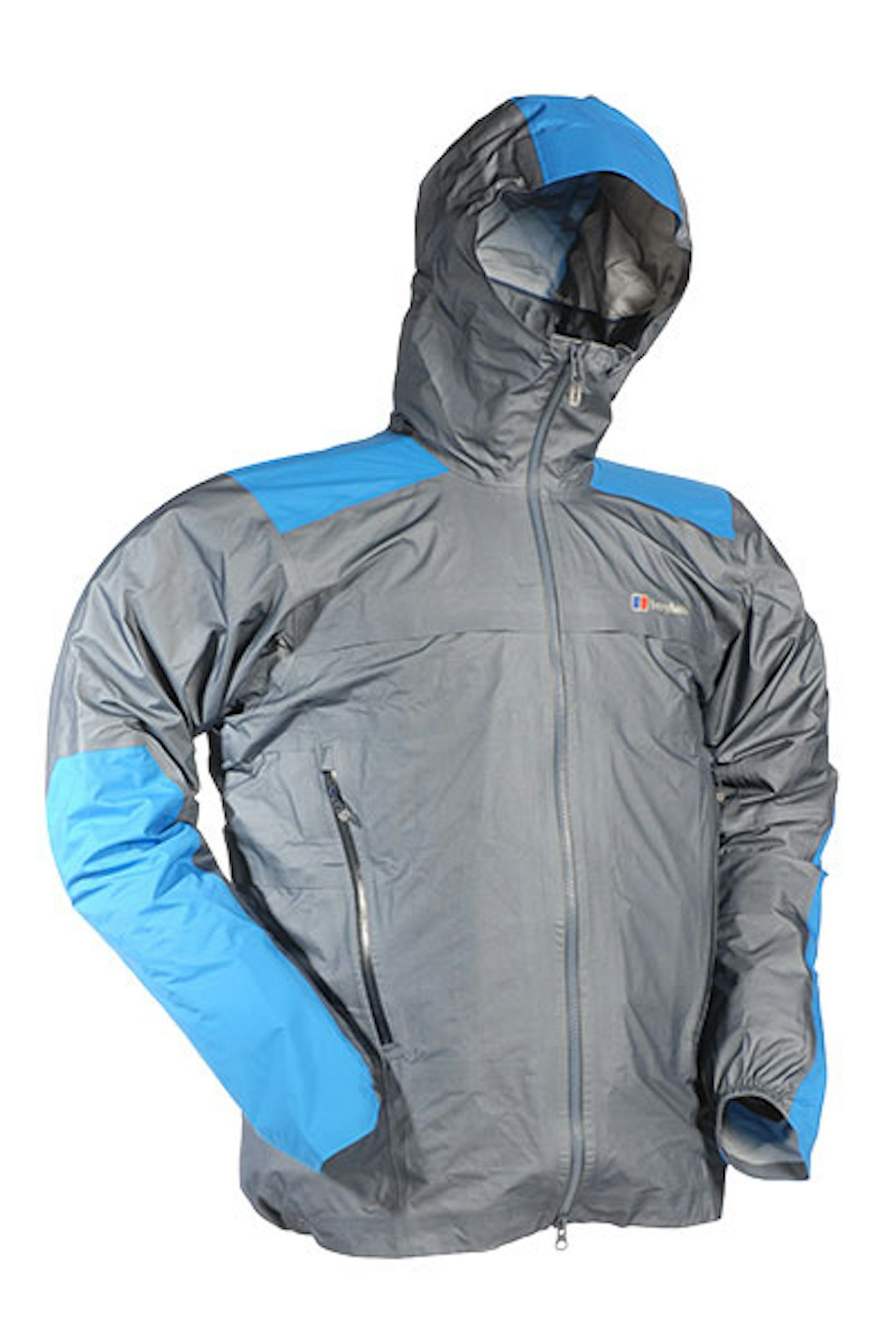 Material 3-layer Gore-Tex Active
IT'S GOOD
Introduced in 2018, this jacket features the new 3-layer version of Gore-Tex Active fabric, which is more durable than previous versions, as well as providing better condensation management. Interestingly the jacket also features vents on the chest, armpits and back to increase airflow to improve condensation control further. The two main pockets are OS map-sized, well positioned and mesh lined for airflow. The result is that condensation control is up there with the best. The sleeves have a superb cut that ensures the cuffs and hem of the jacket don't ride up easily, while the hood has a close fit and moves well with the head.
HOWEVER
The cuffs are just elasticated, so they cannot be adjusted to fit neater or loosened for more airflow. Furthermore, the jacket pockets are mesh-lined, which saves weight and increases airflow, but does mean that if they are slightly open or your hands are in them then water can pass through the jacket. The hood fits and moves well but offers less protection than some, meaning your face feels quite exposed to the elements. Finally, the GR20 Storm is quite a short jacket. It is lightweight, but overall it's less protective than some. And that price tag is high.
VERDICT
Great condensation control for such a lightweight jacket, but some features are better on heavier jackets.
MOUNTAIN EQUIPMENT LHOTSE ATMO £340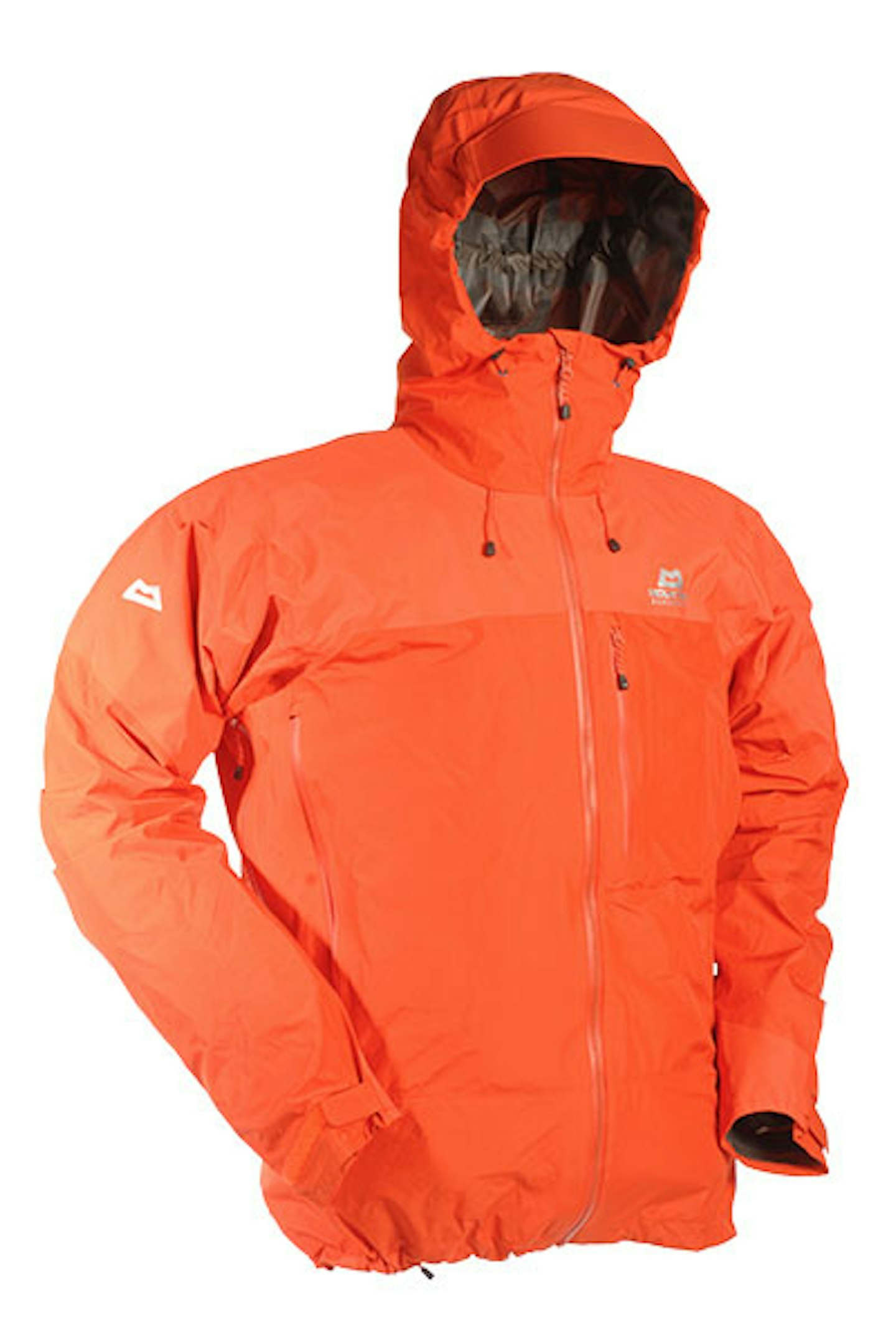 Material 2.5-layer Gore-Tex Paclite Plus, 3-layer Gore-Tex
IT'S GOOD
By combining the weight and compact nature of 2.5 Gore-Tex Paclite Plus with the condensation management of 3-layer Gore-Tex, this jacket aims to provide the best compromise between low weight and high performance. Pit zips aid condensation management further. The two main pockets are huge, not mesh and well placed above rucksack hipbelts, while the additional third chest pocket is ideal for a compass or GPS receiver. The movement in the sleeves is outstanding without the cuffs riding up, while the hood fits and moves really well with the head.
HOWEVER
While good, the 2.5-layer Gore-Tex Paclite Plus still results in more condensation than the 3-layer fabrics, so this is not the best option if condensation is your concern. It's great that there's a third chest pocket, but a pity it's not quite big enough for an OS map. Again, not a deal-breaker but perhaps frustrating. The hood doesn't have a wired peak – which is unusual for a Mountain Equipment jacket – so you can't reshape it if it doesn't sit right. These are all small details though, and may not affect performance too much, but there are lighter jackets available and certainly plenty with lower price tags.
VERDICT
With some additional and better features than lower-priced jackets, but not the lightest or the lowest price option.
For the latest reviews - including extra photos and products that won't appear online -
pick up a copy of the current issue of Trail magazine!