Conduct a Google search of 'backpacking gear list' or something similar and you'll be inundated with suggestions of what to cram into your hiking pack.
But Arizona-based outdoor gear brand Near Zero goes a step further. It offers a range of customisable gear bundles centred around the brand's flagship product: its hiking pack.
Intrigued as to whether this concept and indeed the products themselves worked in the UK, we took a Near Zero bundle for a workout in the Lake District.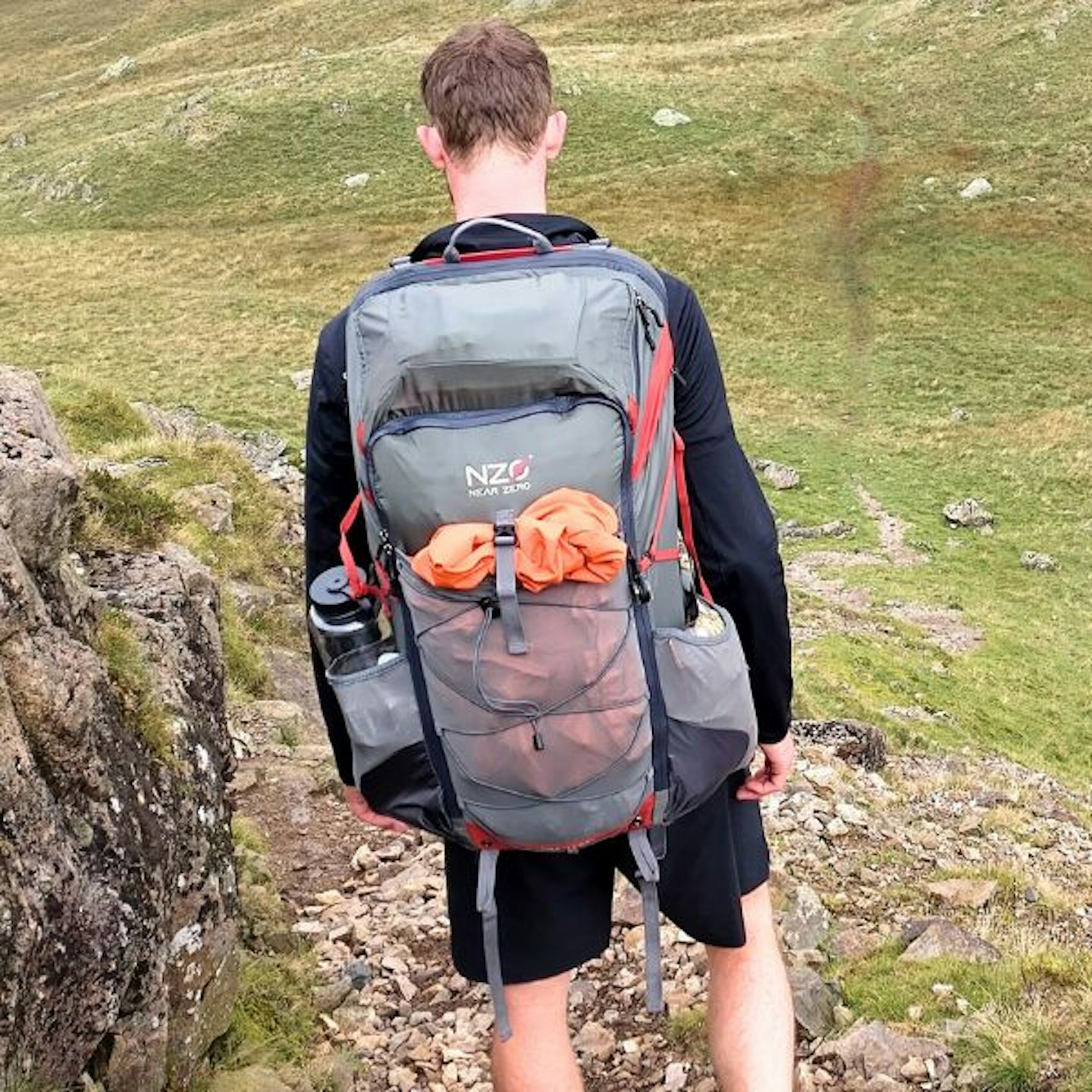 Live For The Outdoors
Pros
Stable, secure fit
Fantastic internal organisation
Reasonably lightweight
Easy-access front zip
Good back panel breathability
Cons
Base material could be tougher
Hipbelt straps sometimes wiggle out of their storage sleeves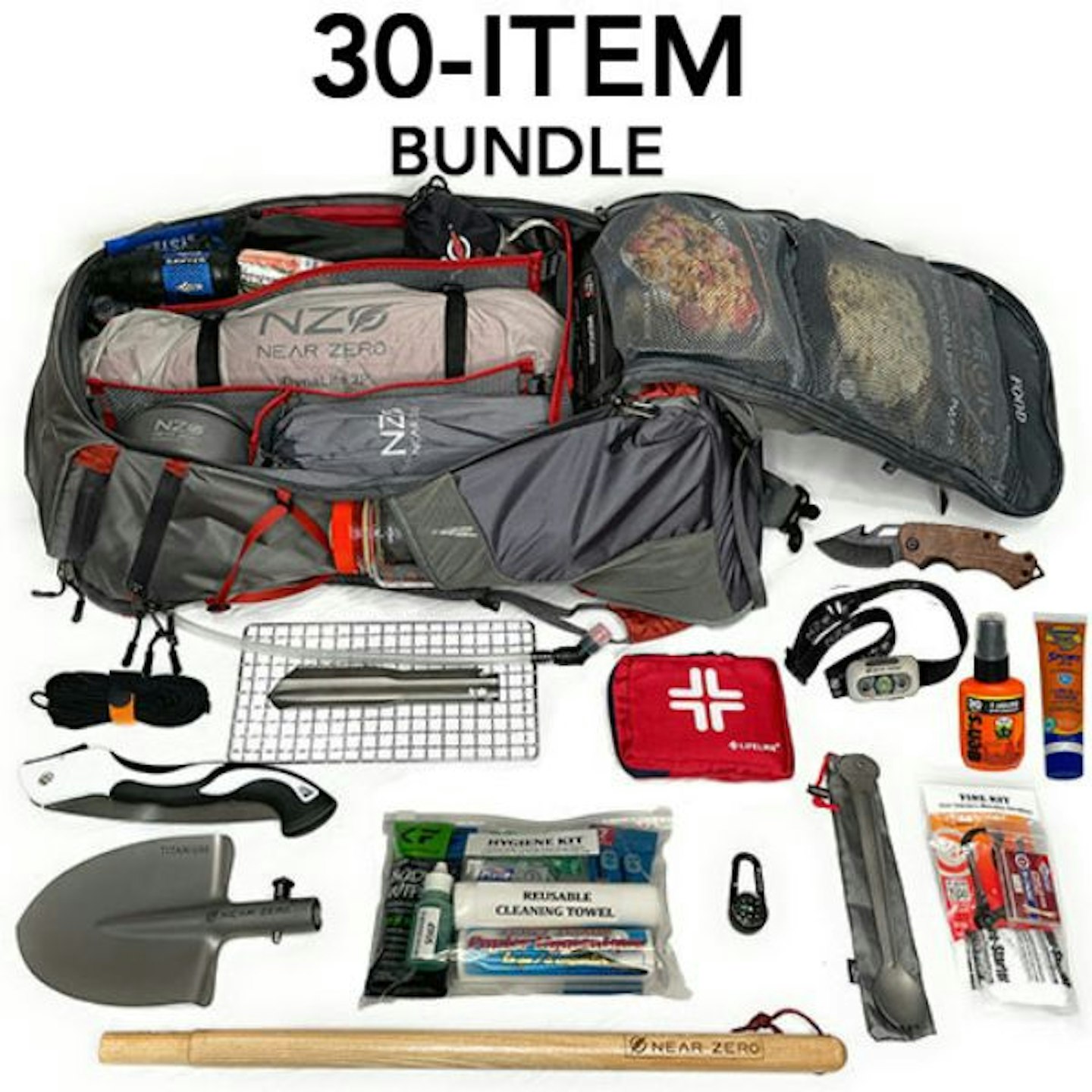 Near Zero
Pros
Fantastic backpacking starter kit
Excellent value
Customisable
Cons
We prefer a collapsible kettle
About Near Zero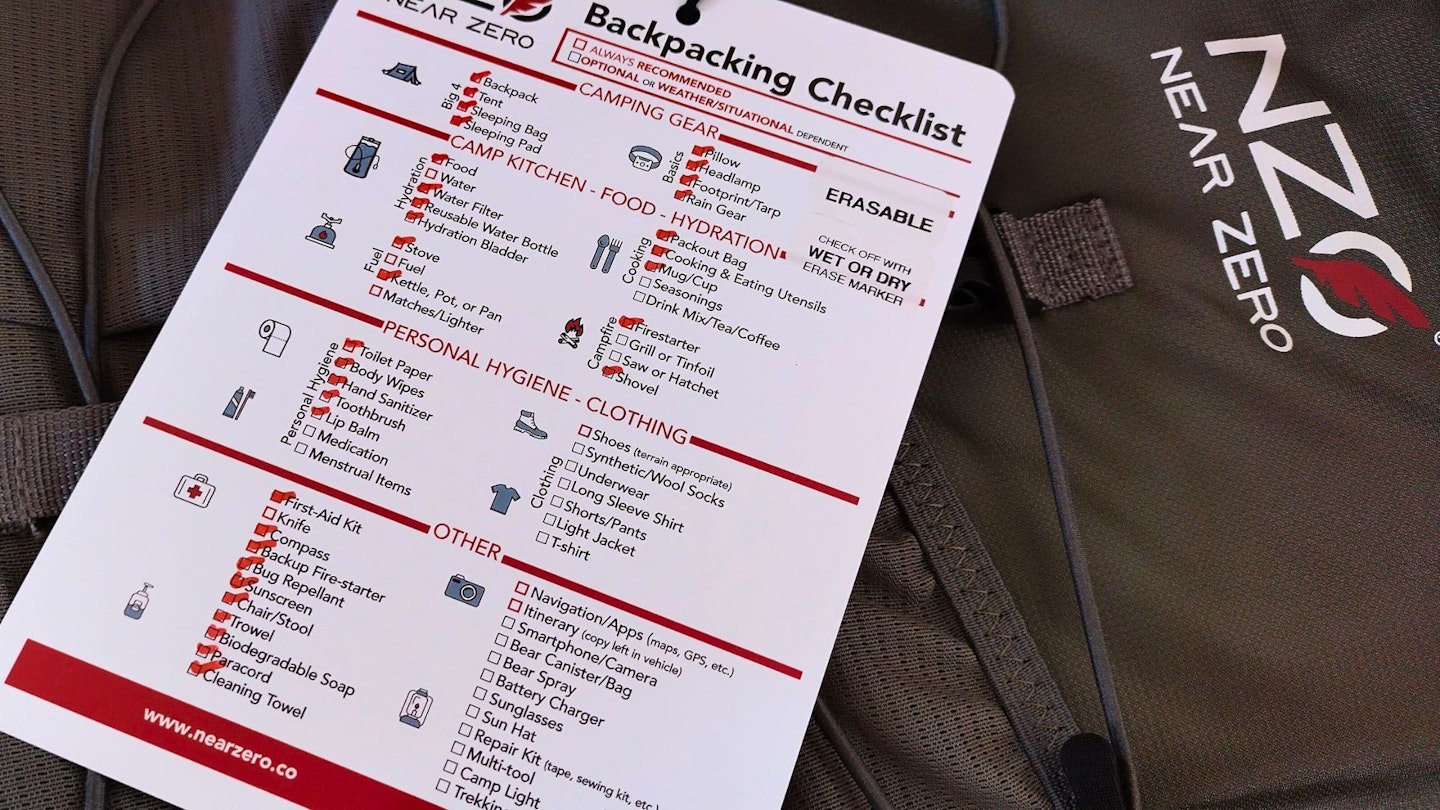 At this point in time, Near Zero is a newcomer to the outdoor gear industry. It emerged in 2019 from an idea between Scott Jensen and his late father Dean. In 2021, Scott went on to work on Near Zero full time, releasing the brand's unique backpacking system in 2022.
Near Zero's ethos, alluded to in the apt company name, homes in on lightweight gear for wild camping and backpacking 'far from the campground and city lights', as Near Zero says.
But the other crucial drive behind Near Nero is making hiking easier, especially for those new to it, which is demonstrated in Near Zero's The Dean hiking backpack, and the hiking bundles customers can buy.
The Dean backpack we'll get into shortly, but the bundles consist of (at the time of writing) five, 20, or 30 pieces. The main items include The Dean backpack, tent, and sleeping system, with the 20 and 30-piece kits consisting of accessories from cooking gear, head torch, and first aid kit, through to bug spray and hygiene kit.
You can customise the bundle, choosing which sleeping bag and tent you want (one, two, or three person) for example, with the additional option of de-selecting anything you don't want or need.
The Dean 55L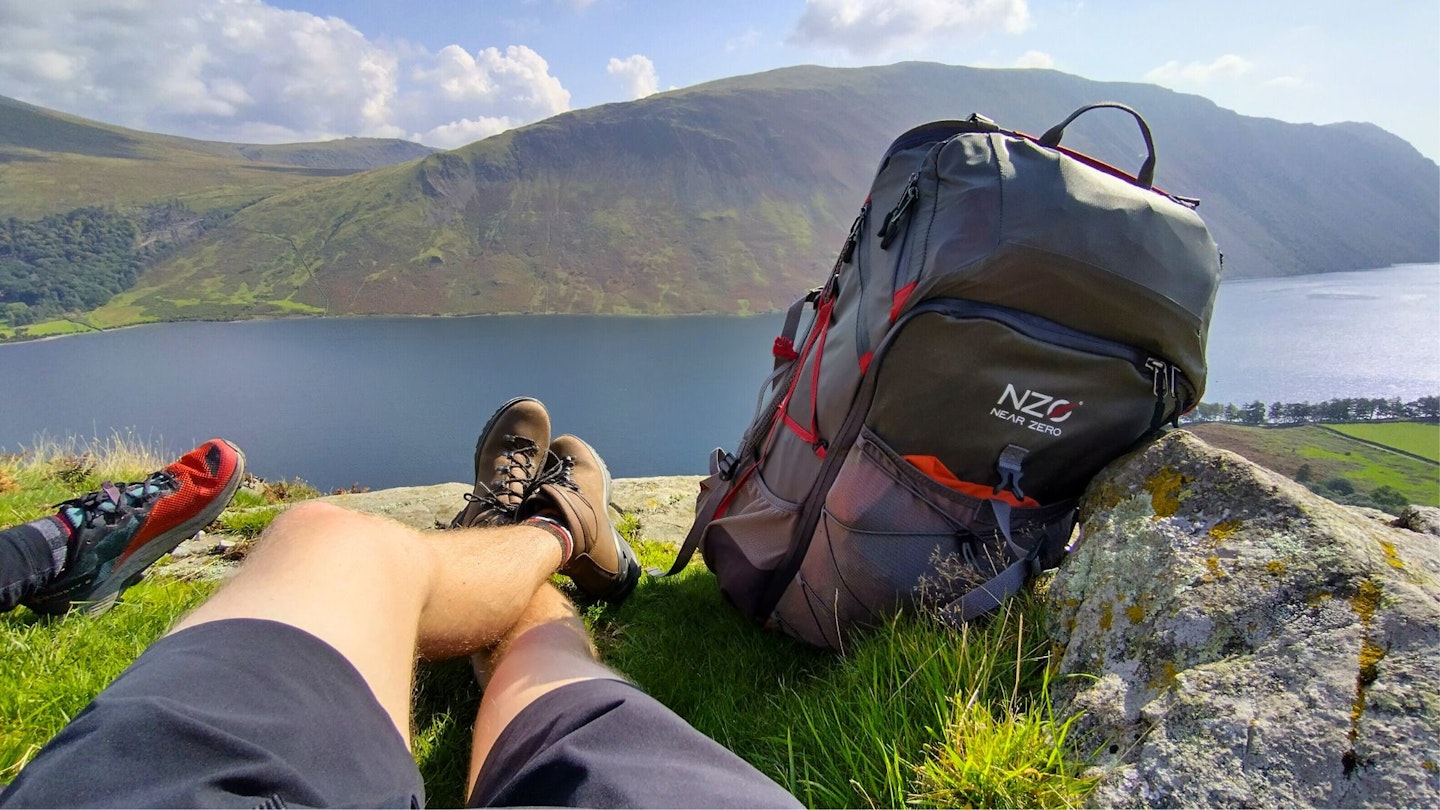 The Dean 55L isn't Near Zero's backpack debut. It's 2.0, building on and improving from the brand's first backpack – The Dean 50L. The Dean 2.0 fixes teething issues such as slipping straps and adds features such as a raincover, larger adjustable torso strap, and increasing the volume.
To see what makes this pack different to others you have to open it up. In the main compartment you find a labelled, removable, organisational storage system. This is how Near Zero tackles the matter of making hiking easier.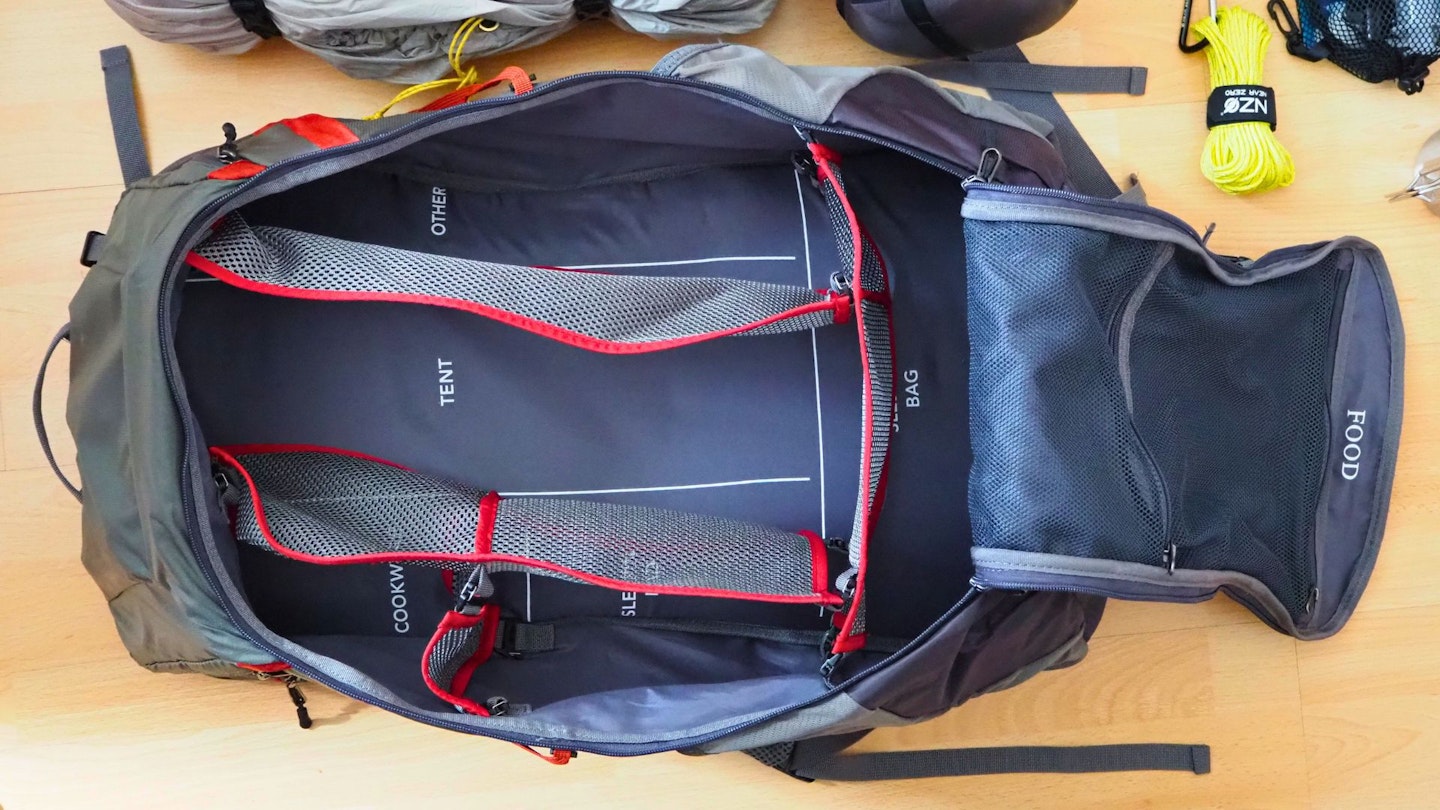 This addresses quite an important aspect of hiking in that, like most pursuits, its enthusiasts love the technical aspects. This applies to all outdoor gear including backpacks where we've found many brands dish up these deliciously complex and ingeniously designed packs that leave the new or everyday hiker bewildered and often discouraged.
It's therefore very pleasing to see a brand extending a hand to those people and saying "Hey, we've got you."
It's also pleasing to report that The Dean 55L is a very capable backpack.
We took The Dean 55L and a 30-piece bundle (not including the knife, saw, grill, or fuel) for an overnight backpacking trip in the Lake District. We made sure the trip included not just hillwalking but some scrambling as well to get a true feel for how The Dean 55L performed.
By using a zipped front access design, The Dean 55L is much easier to access compared to a top-loading pack. Storage and pockets are also very well thought out, and that's not just because of the novel storage system. The storage area on top of the pack is standout. Like everywhere else, it's compartmentalised, but you can stuff the pockets full and still zip the whole section closed with ease.
Large elasticated pockets on each side and the front are fantastic too – ideal for securely stashing things you need easy access to on the trail.
The Dean 55L feels well made and the use of reasonably durable lightweight fabrics means it weighs about 1.7kg. Near Zero calls it 'ultra-lightweight' but bear in mind a lot of overnight packs of 50-60 litres can weigh under 2kg – quite a few even under 1.5kg.
However, what's most important is comfort. The pack's shape is quite rectangular and flat. There's a mesh panel that allows for a slight ventilation gap but holds the pack quite close to your back. It therefore feels stable even over steep and uneven terrain. Breathability is good too – we spent a sunny afternoon slogging uphill in about 25°C and were as comfortable as you could expect to be.
The carry system is great too, it distributed the 12(ish)kgs nicely and didn't cause shoulder strain. Near Zero says the weight capacity of The Dean 55L is about 16kg and we'd agree with that. This pack is a unisex fit and there are three back lengths you can choose. It gives a decent variety of back lengths (from 35cm to 56cm). We also got one of our female testers to try The Dean 55L, particularly for shoulder width, who reported it sat comfortably.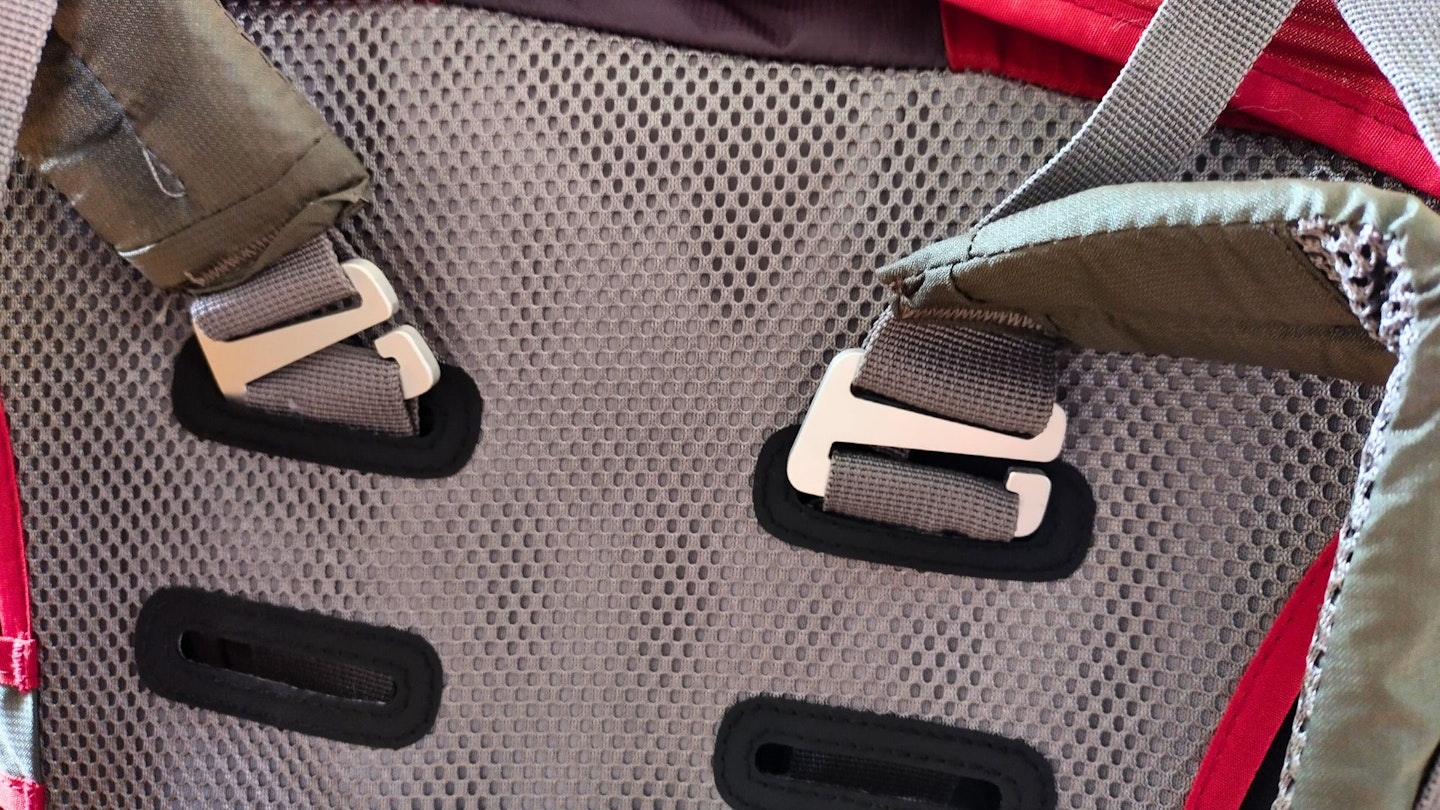 In terms of problems, they were few and amounted to niggles such as the hipbelt straps needing stuffed back into their sleeves semi-frequently. We also think that perhaps the material at the bottom of the pack could be tougher. It feels reasonably light and potentially prone to abrasion over time.
The tent
Besides the backpack, Near Zero's Dynalite tent is the other major player in the bundle. Available as a solo, two-, or three-person model, we used the Dynalite two-person.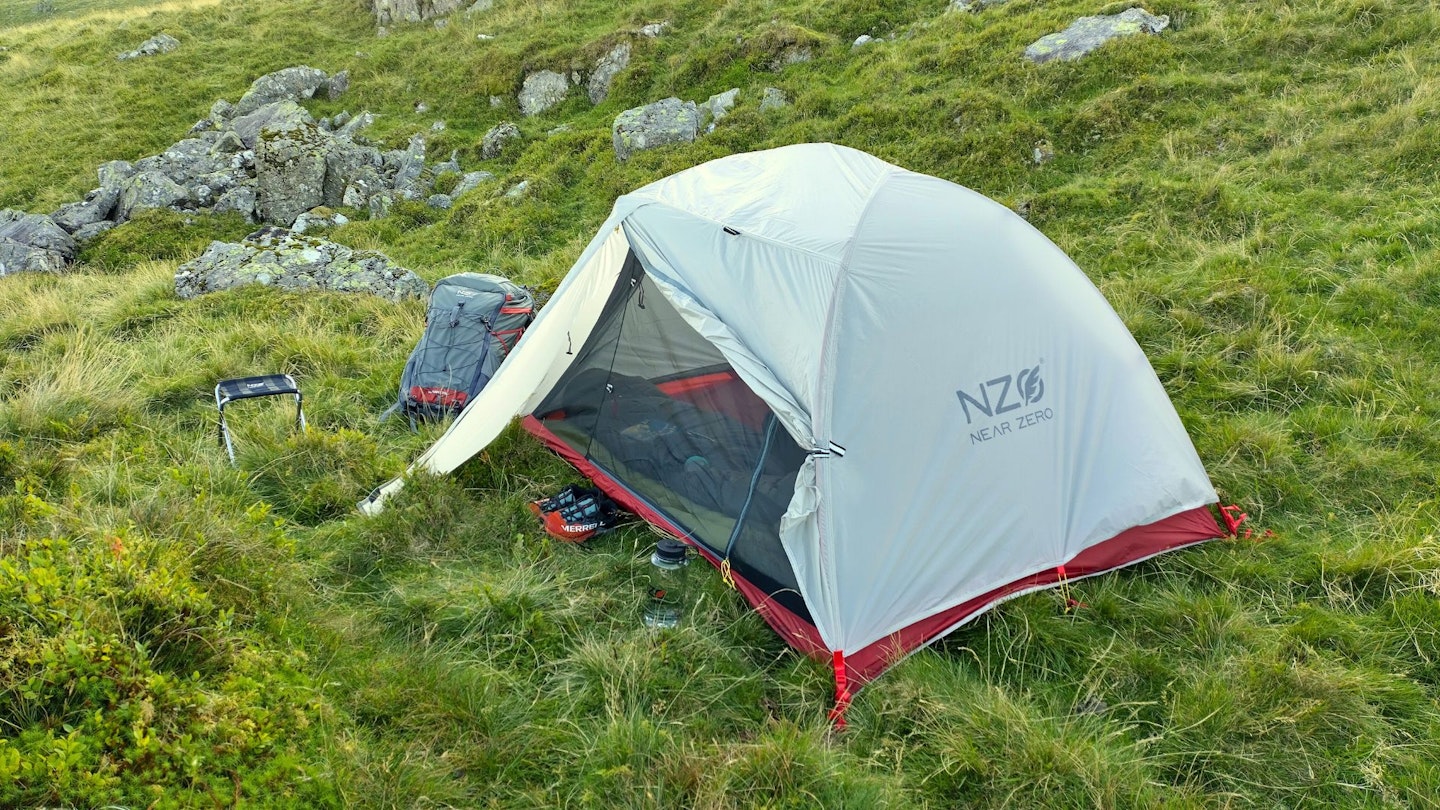 It's unquestionably a summer backpacking tent. The Dynalite 2P weighs less than 1.8kg with everything included and achieves that largely due to the use of lightweight materials. The inner (apart from the floor) is all mesh, and the fly and floor use 20D, silicone and PU-coated nylon. The groundsheet (included in the bundle) is too.
Ventilation is superb, thanks to both the full mesh inner and generous gap between the fly and ground. The flip side of course is that in colder conditions it'll feel draughty. But if you're a year-round wild camper or backpacker, you could be persuaded to invest in both this and a tougher 3/4-season tent given that the Dynalite 2P costs less than £250.
We liked the layout of the Dynalite 2P. It easily caters for two people, which is more than can be said for some two-person backpacking tents we've tried. It's got plenty of width and headroom, plus a collection of useful pockets. There are also two entrances with a generous vestibule each.
The sleeping gear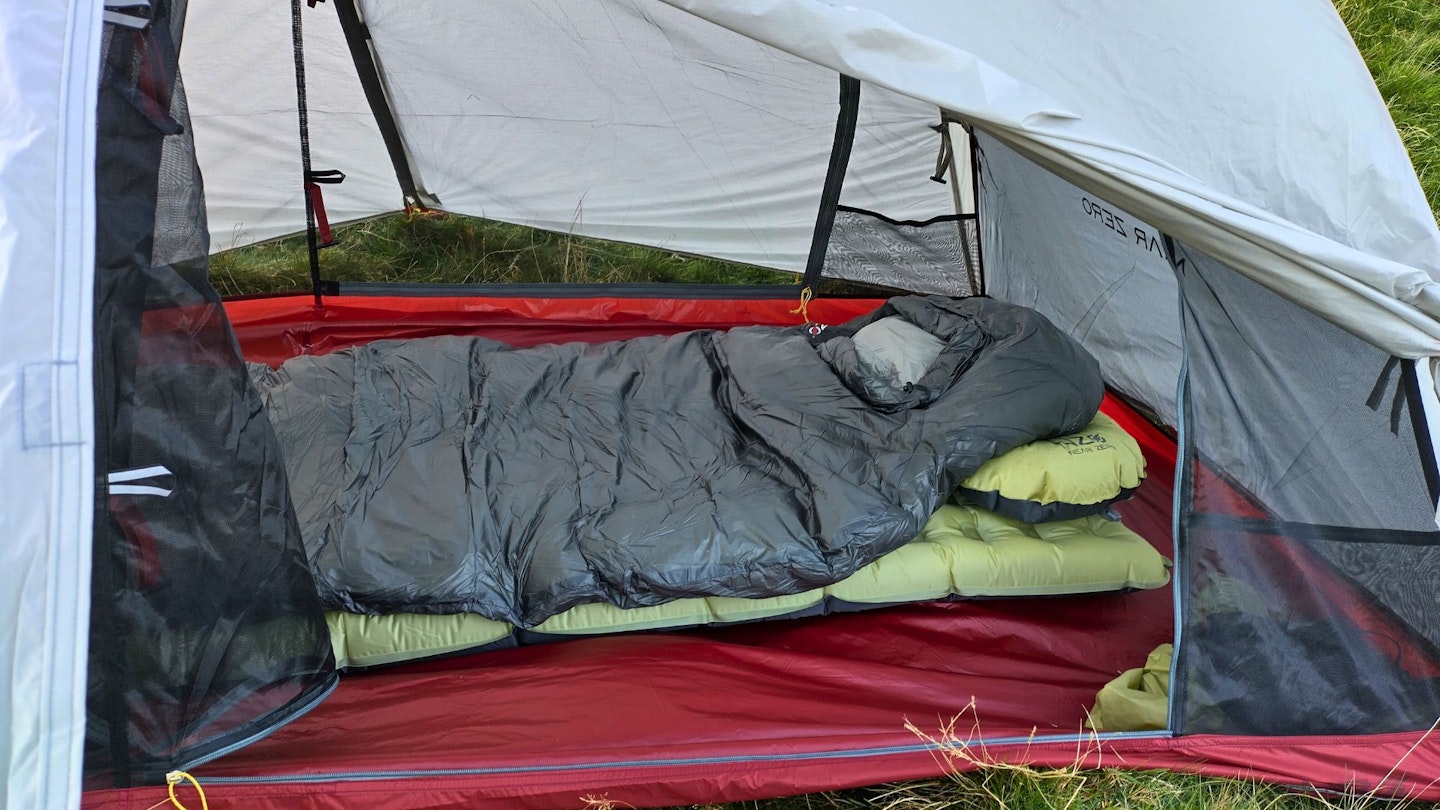 Of the four sleeping bags on offer (including a quilt) we used the second warmest – the NZ 20, which has a comfort rating of -2°C. Sleeping on an English mountain, even in summer, things still get cold overnight so we were glad of the extra insulation.
The mummy-shaped NZ 20 is effective with an impressive warmth to weight ratio and remarkable value. At the time of writing, NZ 20 costs just around £228-£260 depending on size, which is roughly £200 less than one of our current favourite hiking sleeping bags, Rab's Neutrino 400, which has a similar weight and warmth.
The sleeping mat we used was the wide version of Near Zero's Insulated Inflatable Sleeping Pad. With an R rating of 3.7, weight of about 740g, and packed size of 23 x 10cm (wide), it's an impressive performer for the price. It provided excellent insulation from the ground and also comfort from the inescapable lumps and bumps.
It's worth noting we sometimes found the pump sack a bit uncooperative – though probably more to do with the mat's valve, which didn't seem to always open fully when trying to squeeze air in.
Near Zero also includes an inflatable pillow, which we think makes a massive difference to wild camping sleep.
The cooking gear
The 20 and 30-piece bundles come with a super lightweight stove, aluminium kettle, stainless steel mug, titanium spork, and a freeze-dried breakfast and dinner/lunch.
The stove weighs just 47g and pumps out 2800W, which is a little bit more power than one of our other favourite lightweight stoves, Alpkit's Kraku (2600W). Near Zero's aluminium kettle is a reliable, durable option. Although, in pursuit of compactness we prefer Sea To Summit's collapsible X-Pot Kettle. The weight difference is negligible and X-Pot Kettle squashes down flat.
In terms of hydration, the 20-piece kit includes a hydration bladder, while the 30-piece adds in a drink bottle too.
Everything else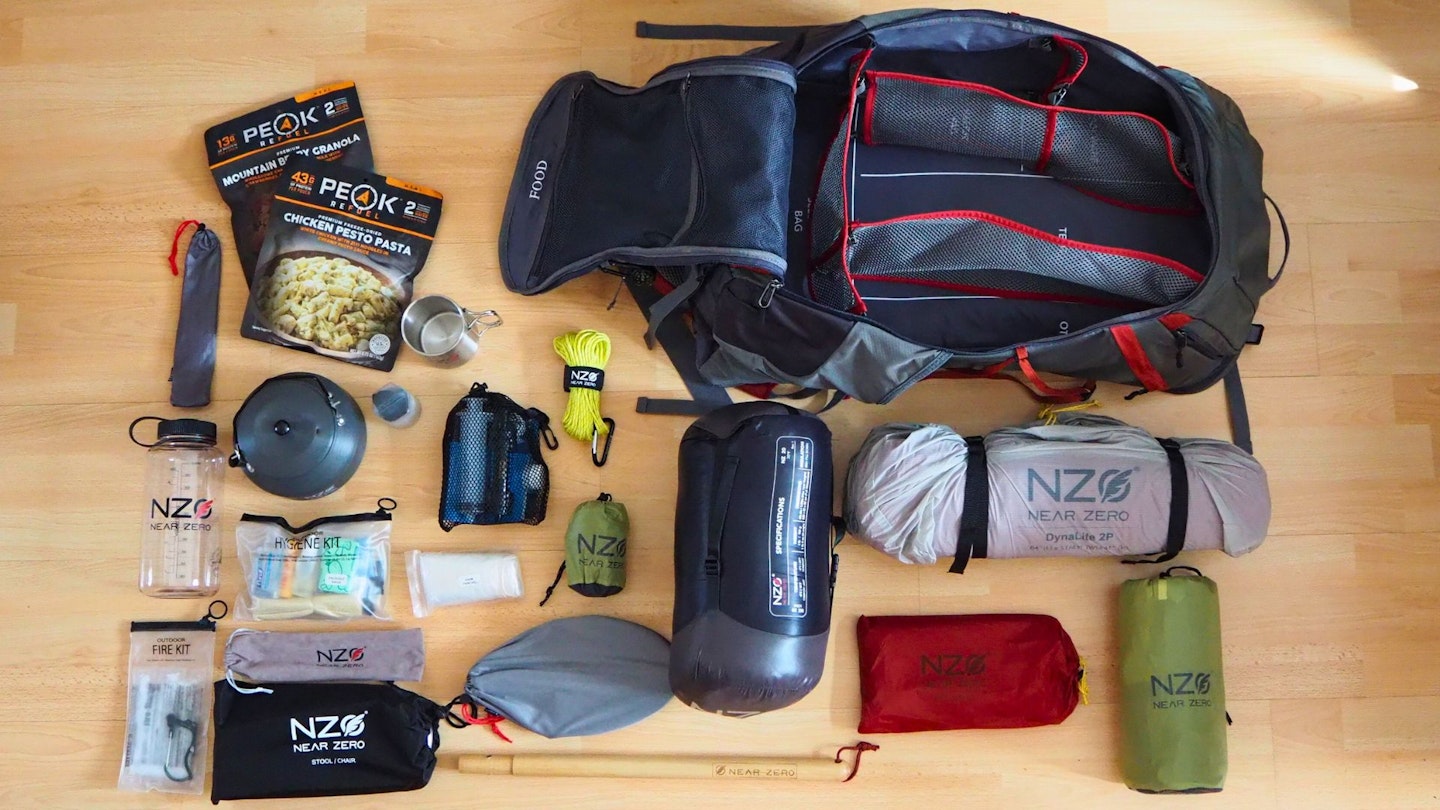 Given that you can select and deselect what you want included, it'll come down to what your needs regarding the inclusion of accessories in particular. Things like the paracord and clip-on compass-cum-thermometer, while neat, you might decide you can do without.
However, some of the other additions we highly rate are the first aid kit, hygiene kit, and camping stool. A first aid kit is a hiking necessity, but the hygiene kit and camping stool are additional touches that improve comfort levels dramatically. The pieces in the hygiene kit also act as a helpful guideline for new hikers on what to include regarding cleaning and hygiene for hiking.
Sustainability
Tackling sustainability can be a challenge for new brands because doing it properly can add to the financial burden. But it is vital for businesses to operate responsibly and sustainably, as we are all increasingly aware. So we put the question to Near Zero about how it's tackling sustainability.
It responded by saying Near Zero is 'taking many steps' such as reducing the use of plastic in its products and packaging. On this matter, Near Zero told us it's been selected by major USA outdoor gear brand Moosejaw for its Outdoor Business Accelerator, which mentors small businesses so their 'products are well established for success in global retailing, including sustainability.'
Near Zero also told us it's tackling sustainability through partnerships with Leave No Trace and Subaru. The former increases 'awareness and training in caring for the outdoors, and providing proper gear that can be used in the backcountry to help preserve and protect the forest'. Near Zero points to the biodegradable soap, wipes, and pack-out bags used in its bundles as examples of this, in addition to the trowel and shovel 'that proper depth is used for disposing of personal waste and can be used to extinguish a campfire or clear existing campfire rings.'
We were pleased to see the down in its sleeping bags is RDS-certified.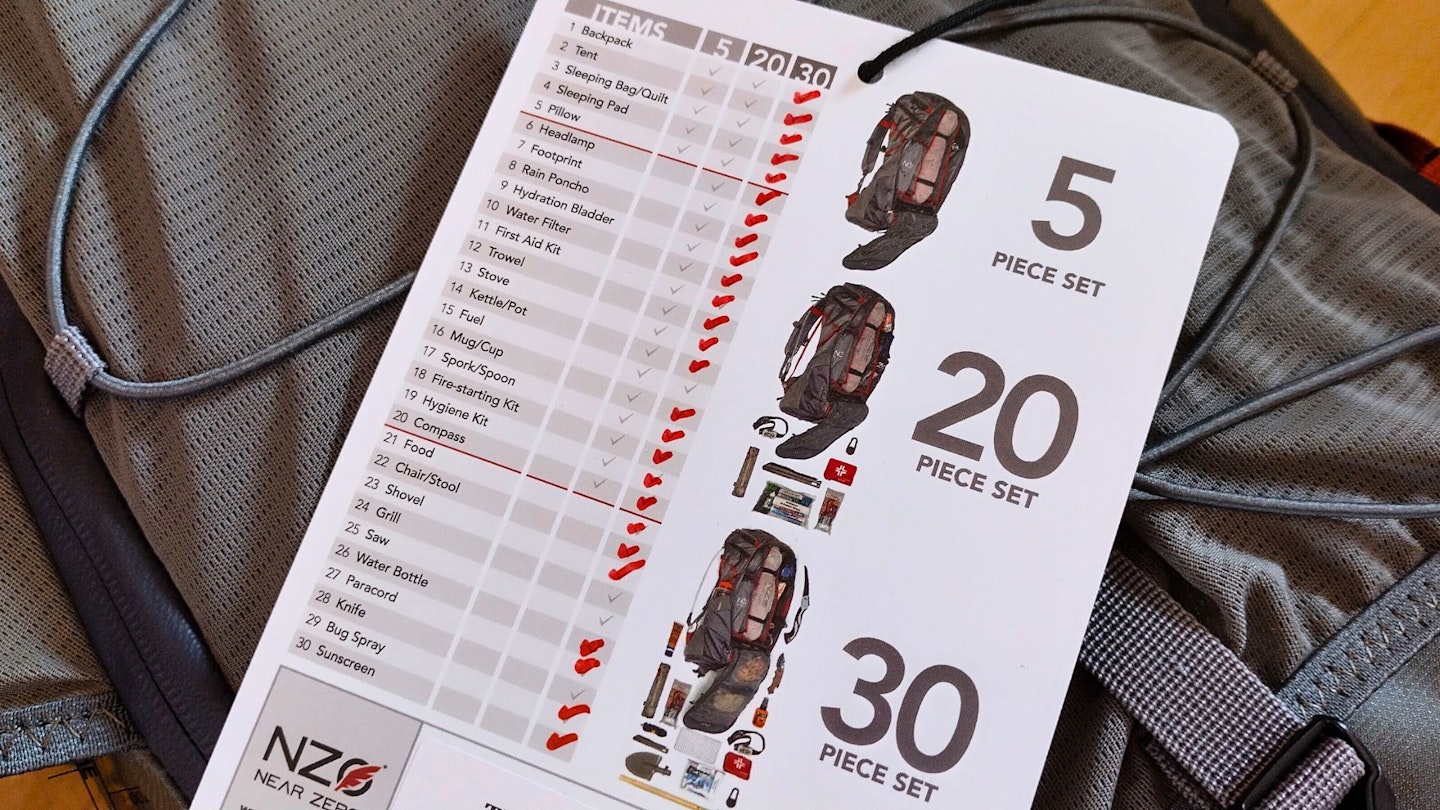 Price and competition
The items included in Near Zero's bundles are very good value for the performance they provide. This is probably most evident in the sleeping bags. The NZ 20 we used weighed 900g (large size), and is filled with 850-fill RDS-certified down. With a price of circa £250 (size dependent), there are only a few brands that can compete on both performance and price, such as Alpkit.
We would say The Dean 55L pack with an RRP of £187 at the time of writing isn't especially cheap. It's a bit less than some equivalent offerings from big brands like deuter, Lowe Alpine, and Osprey, but not significantly so. The Dean 55L is, however, reasonable value, given its comfort, clever layout, and construction quality.
Verdict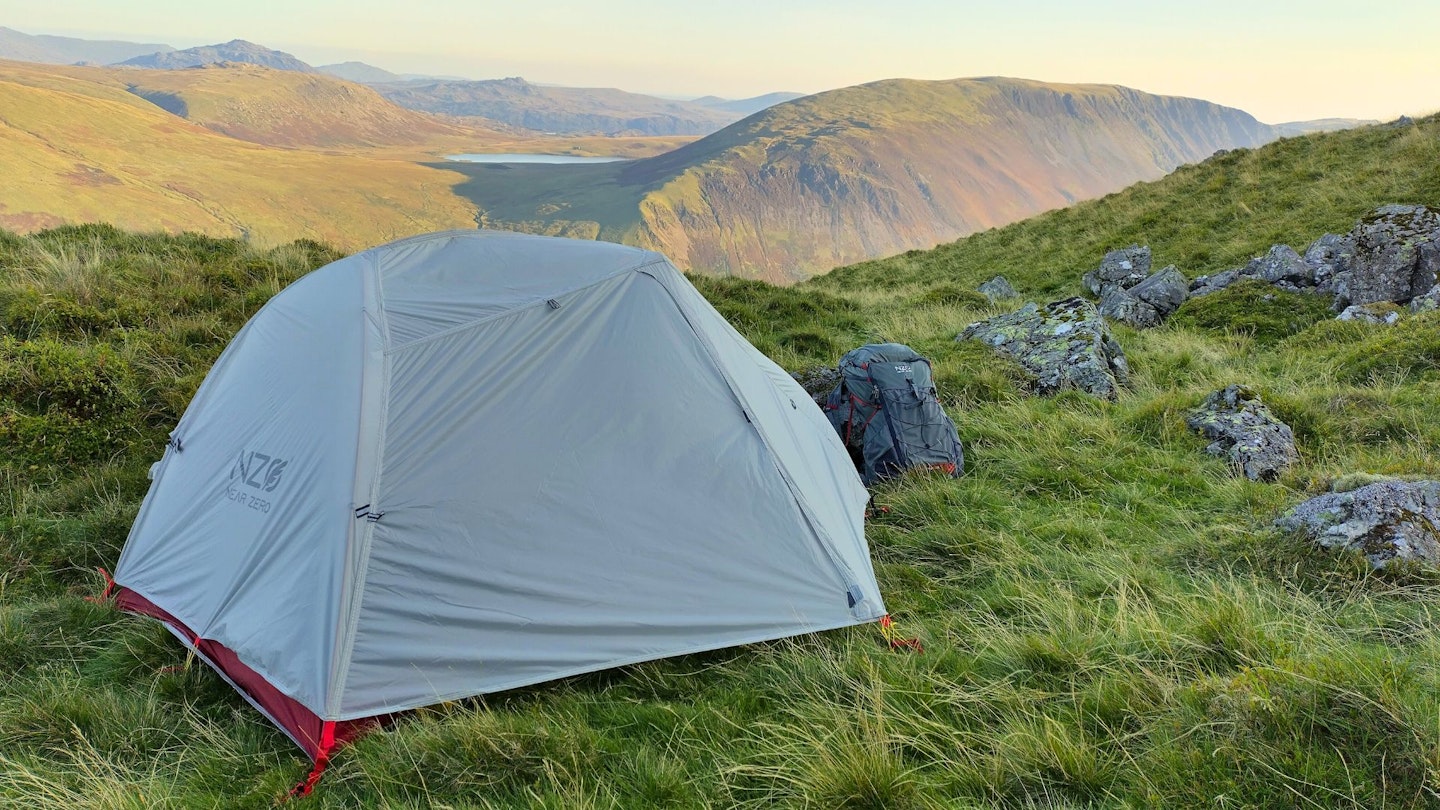 We think Near Zero has done a great job here. Its approach of making hiking uncomplicated and accessible is one to be commended.
But more than that, its gear is great. The Dean 55L pack is comfortable and well thought out; the Dynalite tent is an excellent summer backpacking tent; and the sleeping system makes for a very comfortable night and can be deployed for 3-season use, depending on what mat and bag you opt for.
Regarding sustainability, Near Zero has made some good points, but as ever with almost all brands, we're left thinking it'd be great for Near Zero to be more forthcoming about exactly where its products are made, by whom, and the materials used.
Certification from third parties such as Fair Wear Foundation membership or B Corp certification are very useful in this regard. So too is Equip Outdoor Ltd's (owner of Rab and Lowe Alpine) recently-launched Material Facts that clearly communicates what's in its products. While a company is still young and relatively agile, it's an opportune time to get on top of things like this.
Near Zero is elbowing its way into a supremely competitive market, but we think it has something unique on offer. It's not just the offering of good products, but its voice encouragement for everyone to get out and enjoy the outdoors well-equipped.
How we tested
We took The Dean 55L pack and a 30-piece Near Zero bundle one a demanding overnight trek in the Lake District. Our chosen route involved both long sections of hillwalking and steep scrambling to get a full picture on how the backpack performed, plus wild camping to put the other Near Zero items to the test.
Get half-price digital OS Maps! Trail and Country Walking magazine members get 50% off an annual subscription to OS Maps for 12 months! Find out more here.
Don't forget to subscribe to the Live For The Outdoors newsletter to get expert advice and outdoor inspiration delivered to your inbox!
Chris Williams is a Digital Content Writer for Live For The Outdoors. He trained as a journalist in New Zealand and has been working on Live For The Outdoors since 2021.