Subbing in a small hiking daypack in place of a bigger rucksack is liberating. Capacious enough for snacks, spare layers and essentials only, you feel so speedy and agile wearing a smaller daypack.
And so, it's hard to be unhappy when you're out in the hills when the sun is shining and there's not a cloud in the sky. Unless your little daypack is uncomfortable of course. Feeling the straps cutting into your shoulders, the belt digging into your hips and an unpleasant sticky patch slowly spreading across your back is no fun.
But it would be a shame to let such discomfort ruin an otherwise perfect summer hill day. That's why we've picked out our top daypacks for warm weather walking, tried and tested in sunny (well, mostly) Snowdonia.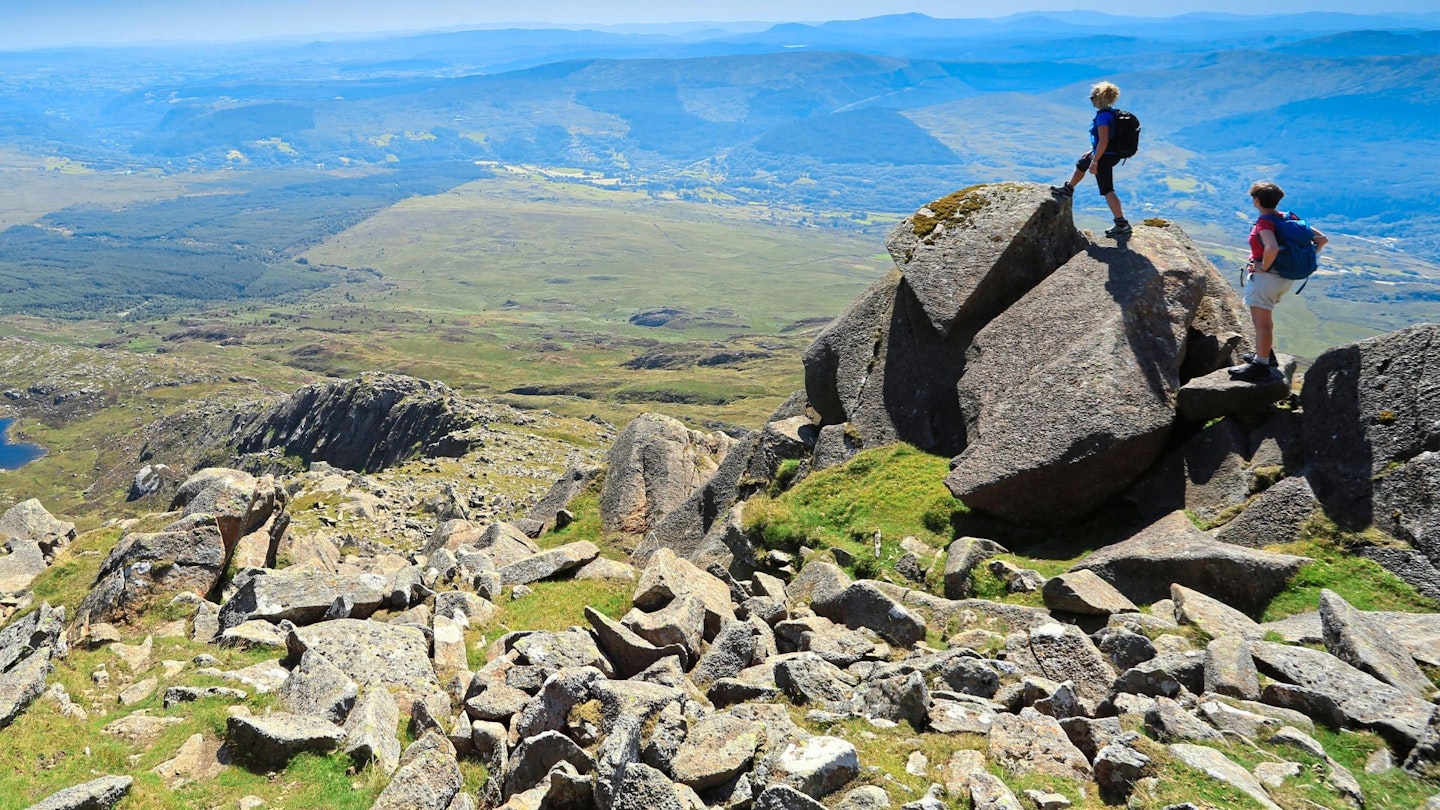 Our shortlist:
Osprey Sirrus 26 – Best in Test
Lowe Alpine AirZone Active 25 – Best Value
D-Robe Rolltop Rucksack – Best waterproof daypack
Vaude Neyland 24 – Best for sustainability
Designed to carry 20-30 litres of kit, which ought to be ample capacity for a full dawn-to-dusk adventure, these daypacks are all about optimum carrying comfort, walker-friendly features and easy, breezy airflow to stop you getting hot and sweaty – even when the mercury soars. If, however, you're in need of a multi-day pack, check out our favourite backpacking rucksacks.
The best hiking daypacks 2023
Best in Test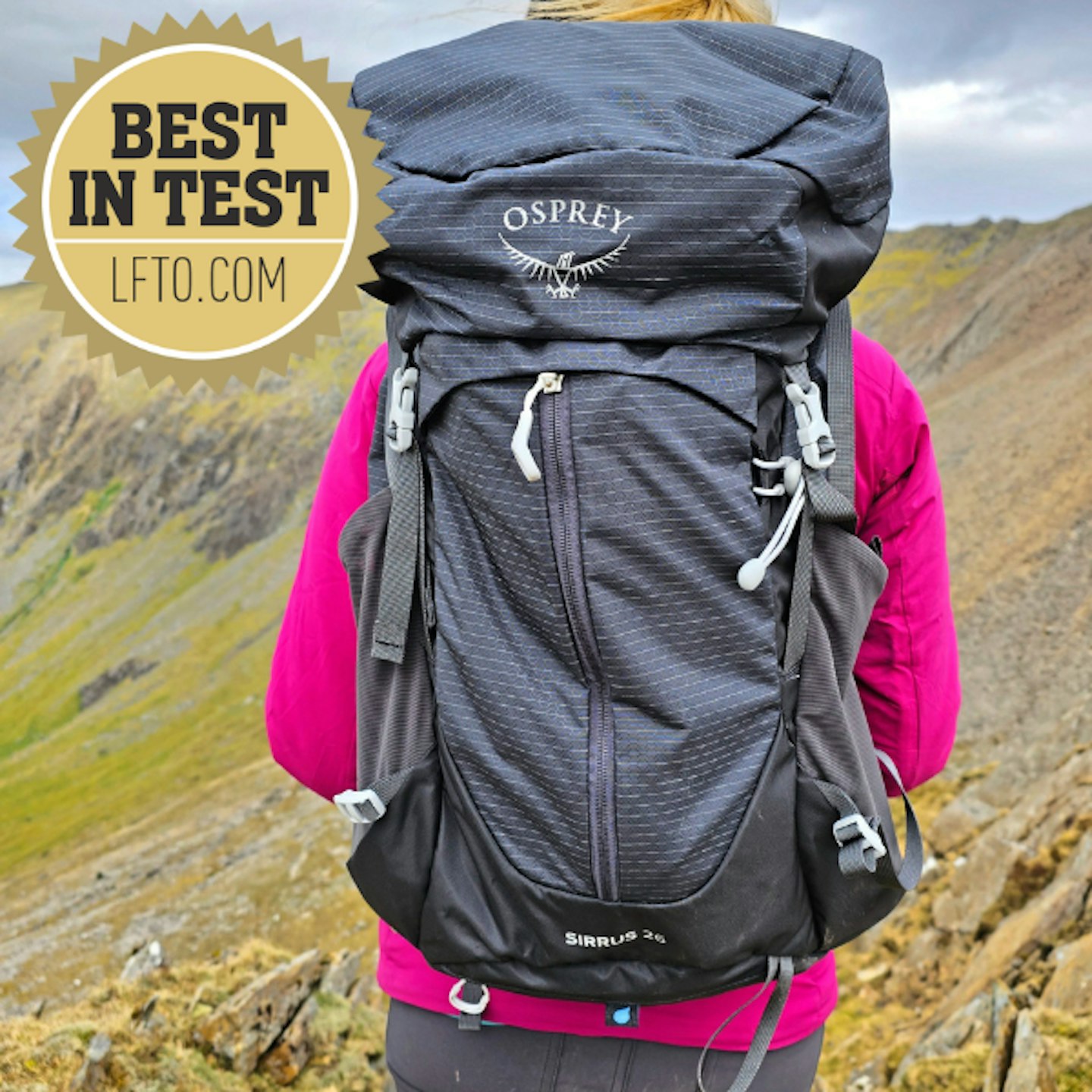 Live For The Outdoors
Description
The men's Stratos and women's Sirrus packs are hillwalking favourites that vie with the Talon and
Pros
Good ventilation
Plenty of thoughtful features
Made from 100% recycled materials
Tough and durable
PFC-free DWR raincover
Cons
Not the lightest daypack
High positioning may not suit everyone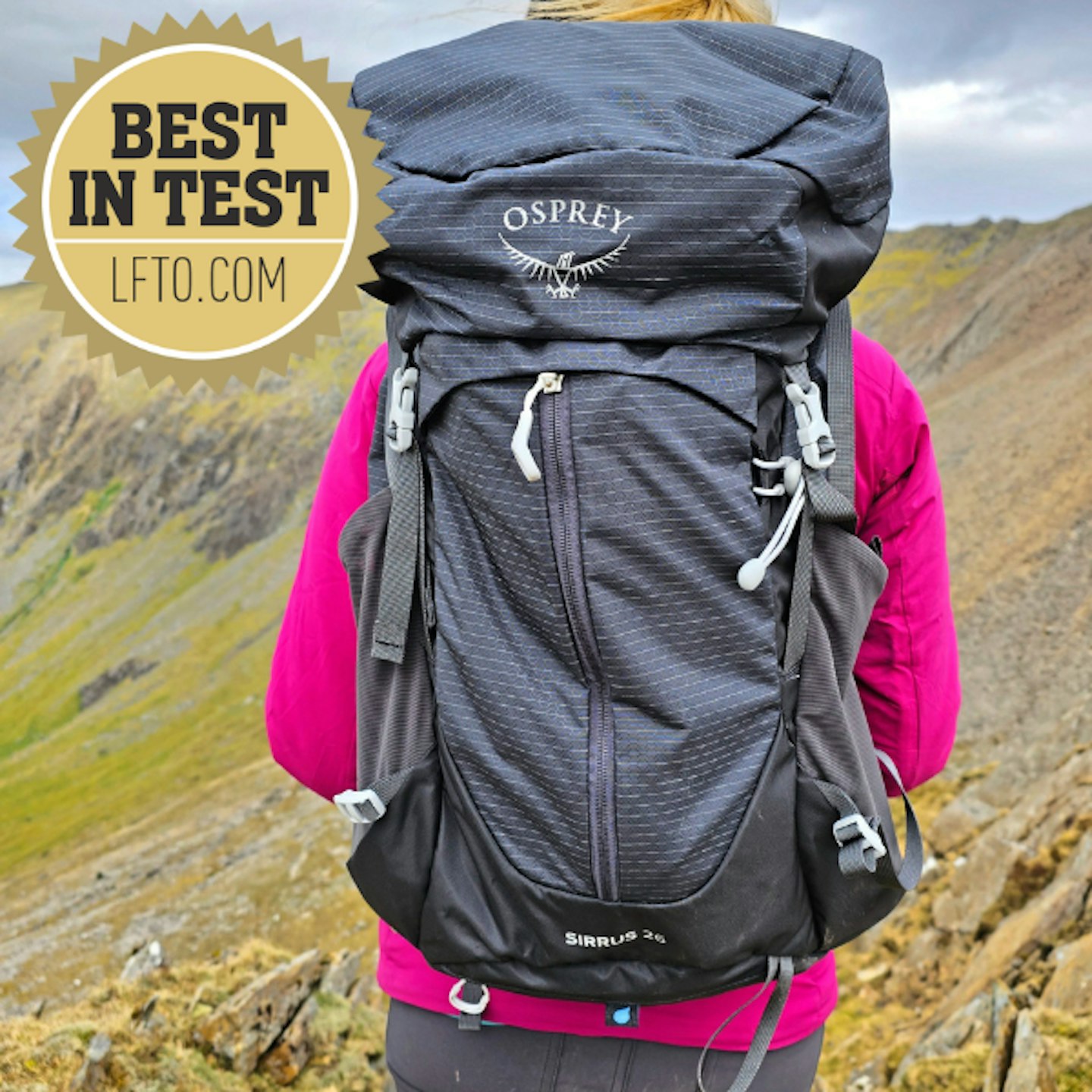 Best Value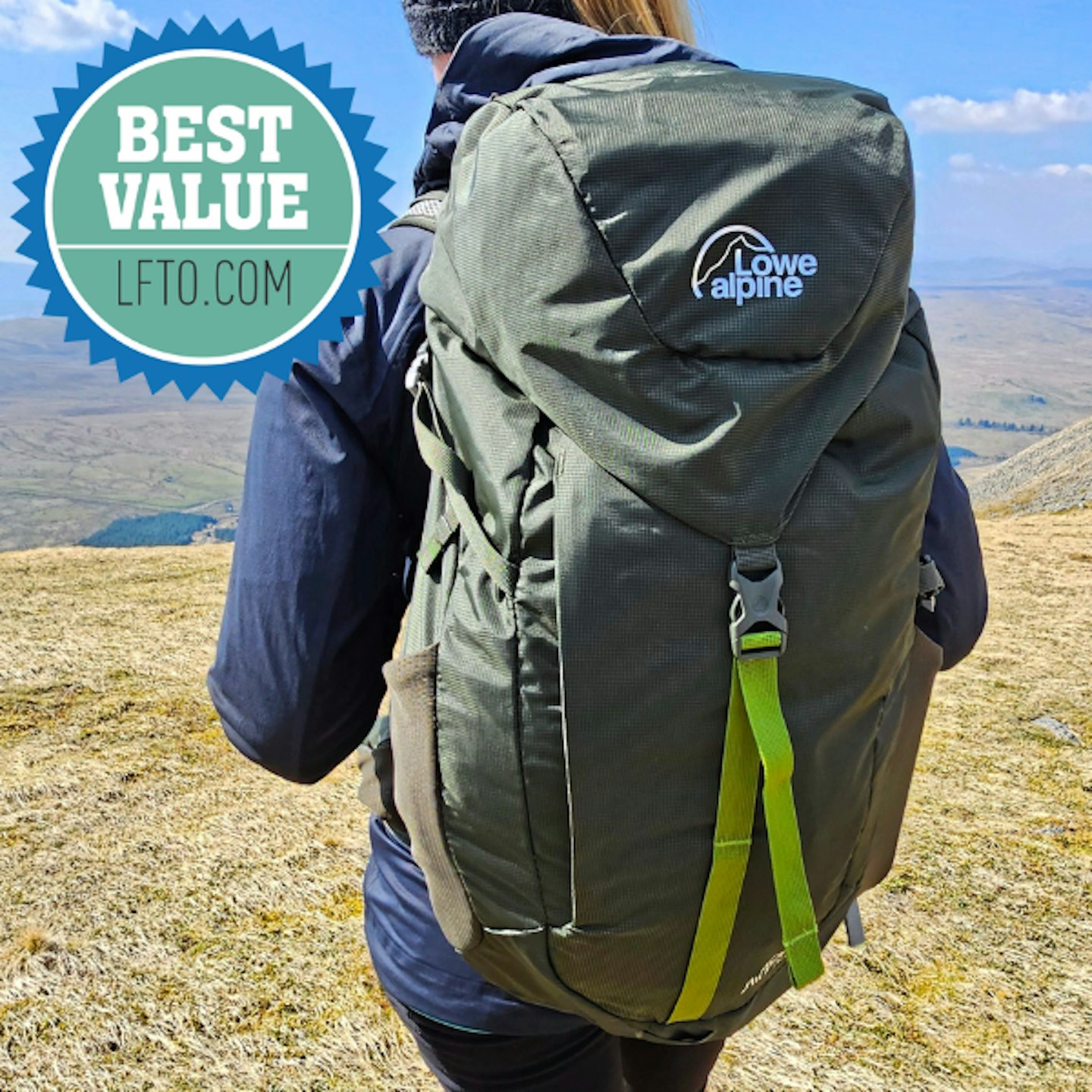 Live For The Outdoors
Description
This is a classic mid-size daypack with a top drawcord closure and a simple but practical
Pros
Great for heavier loads
PFC-free
Lowe Alpine a Fair Wear Foundation leader
Solid and durable
Cons
Unisex fit is a bit compromised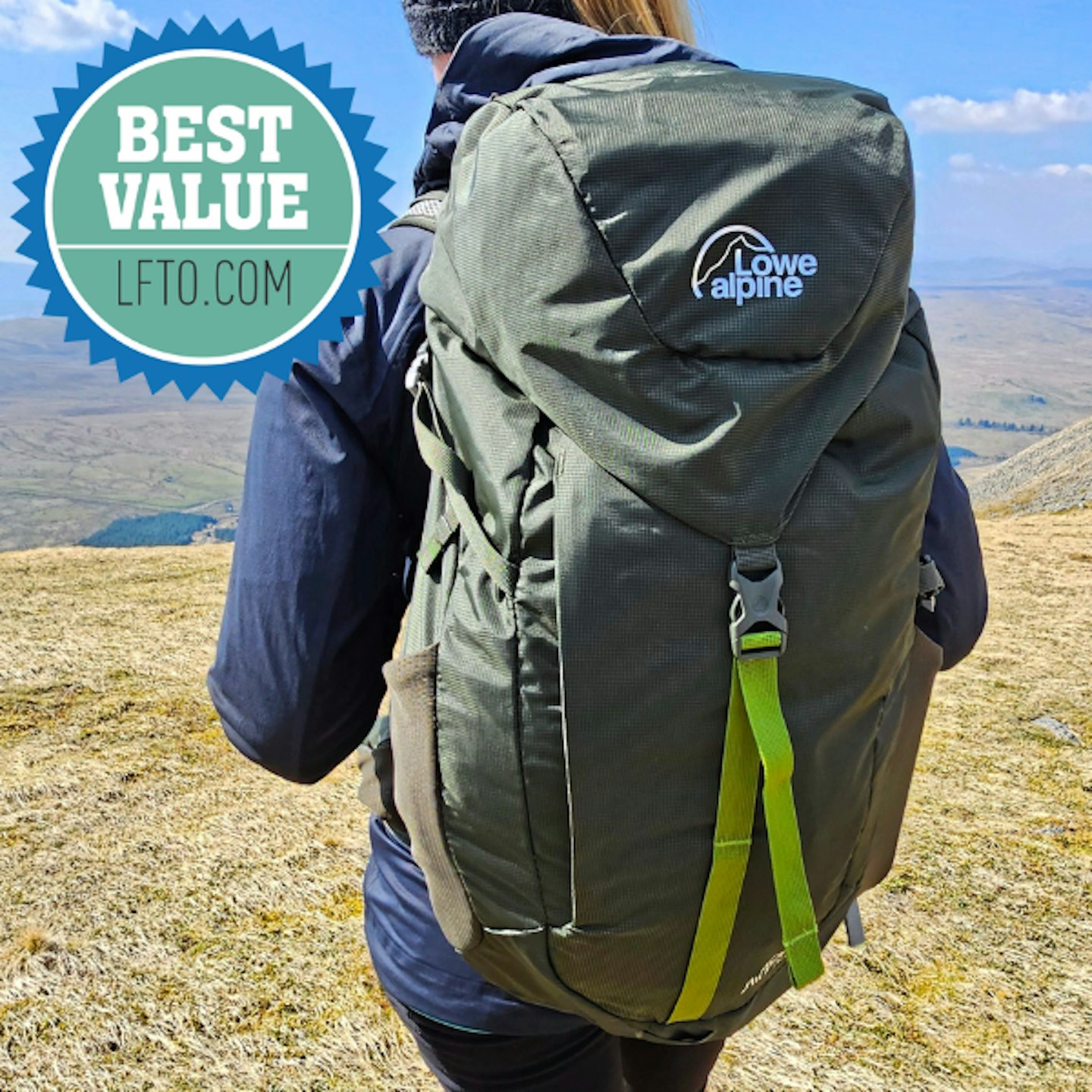 Best waterproof daypack
Description
This is the only pack that D-Robe produce, and it's clear they wanted it to be as versatile and
Pros
Great waterproofing
Very spacious
Sustainably made
Durable construction
Cons
Not the best for heavy loads
No drink bottle pouch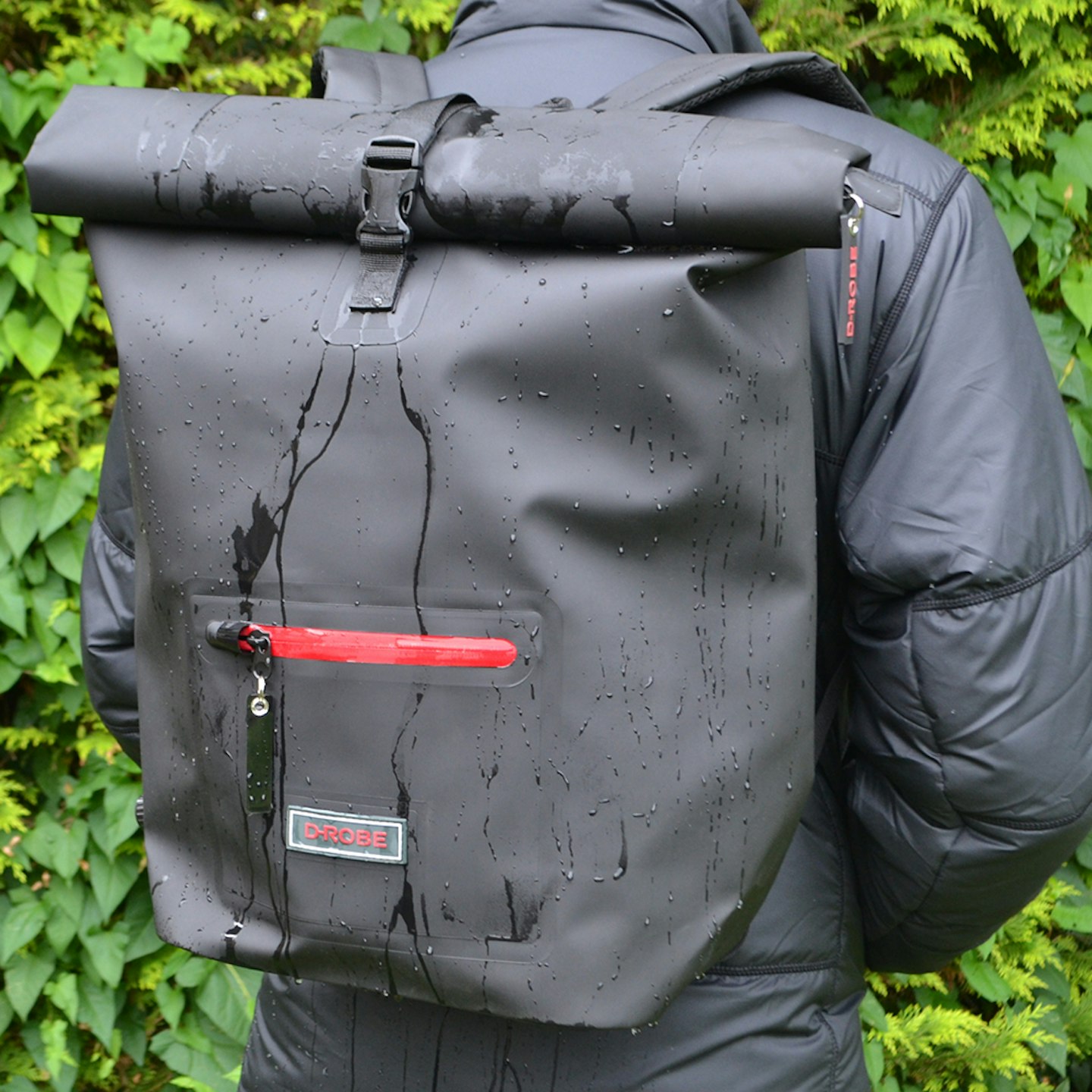 Best budget hiking daypack
Description
The price is utterly bonkers, yet this pack is surprisingly competent and comfy. Of course, it's
Pros
Very affordable
Spacious main compartment
Reasonably comfy
Cons
No eco credentials
Not as good a quality as the competition
Not suitable for tall people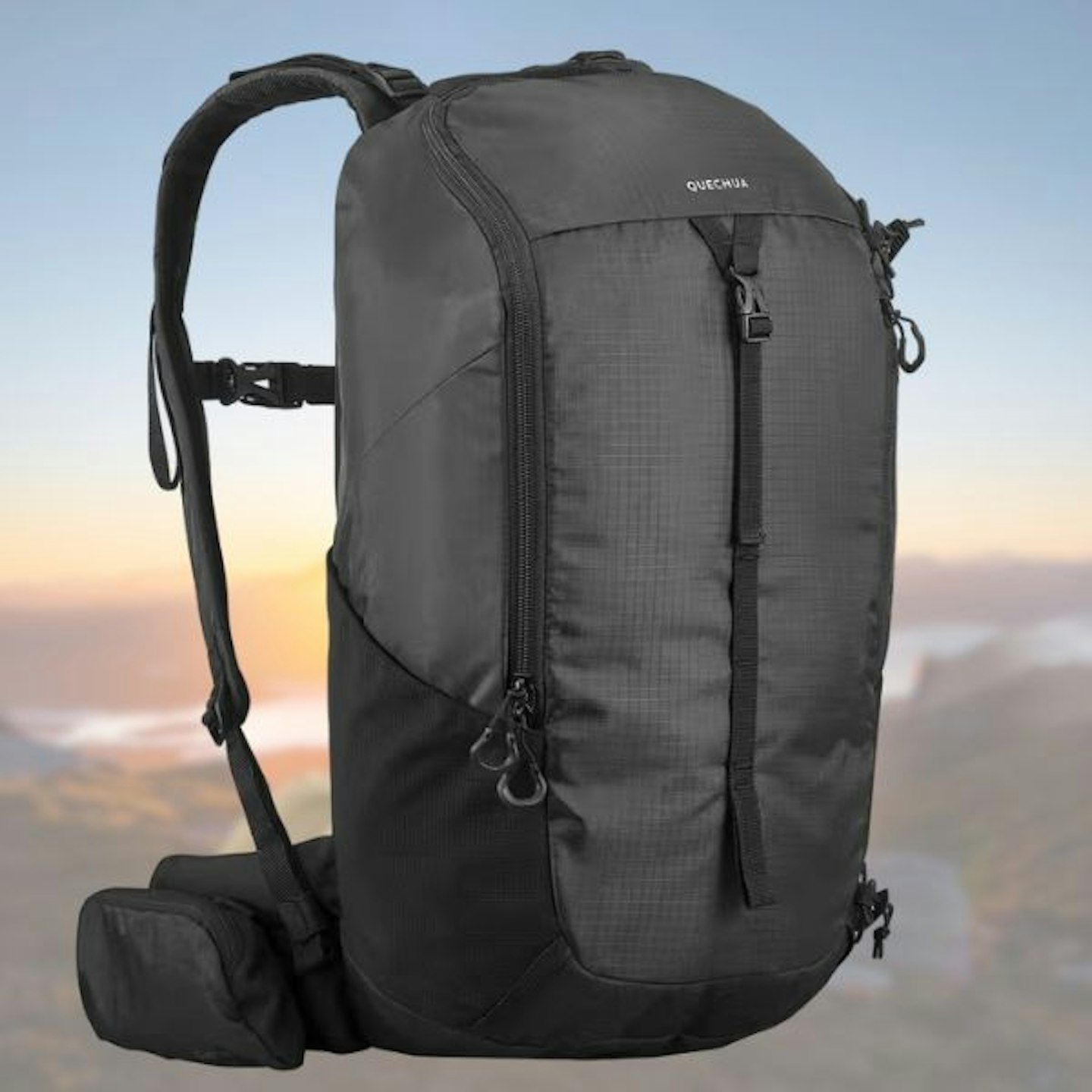 Best for comfort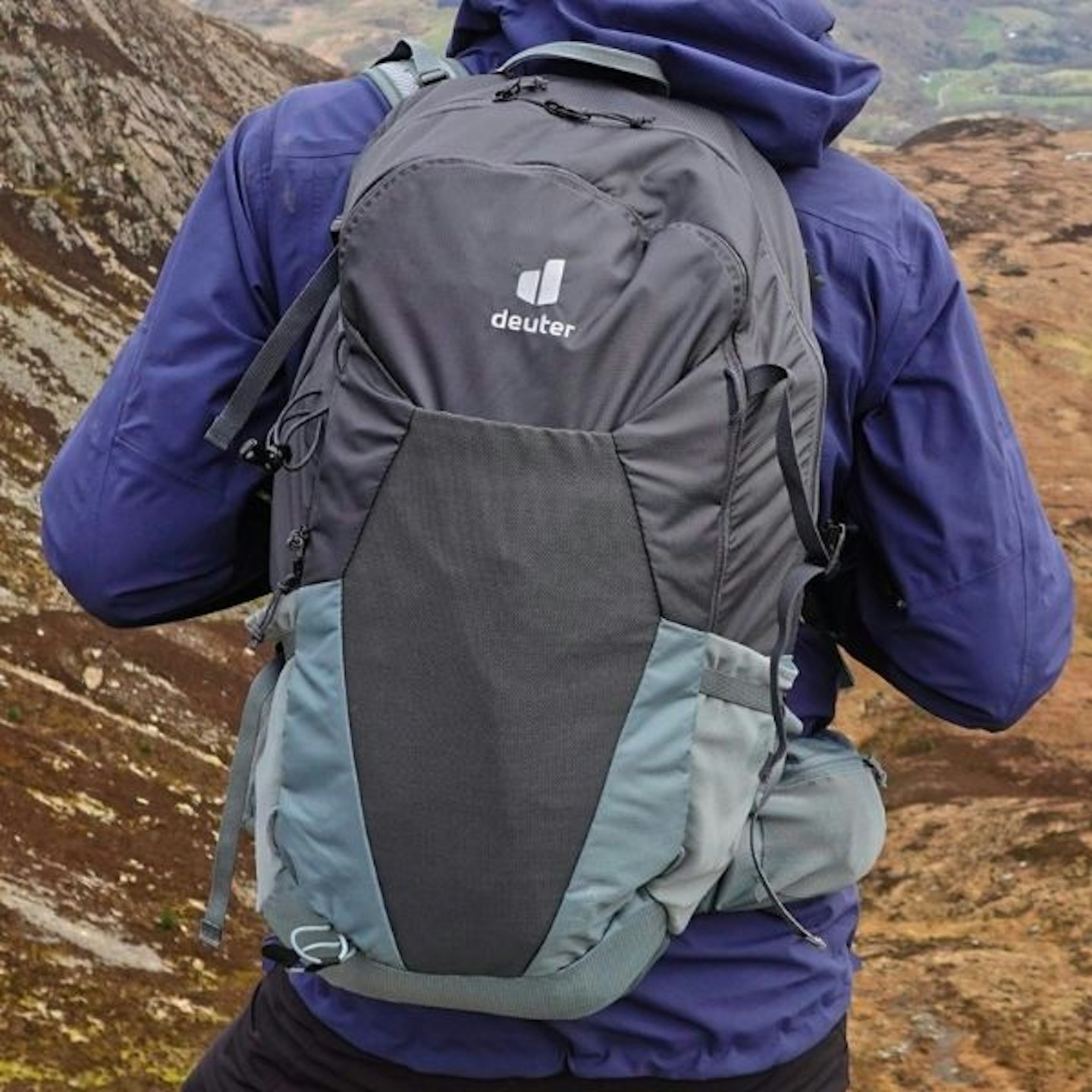 Live For The Outdoors
Description
deuter's comprehensive Futura series includes this EL ('extended length') version, which has a
Pros
Best ventilation on test
Best range of back lengths
PFC-free
deuter a Fair Wear Foundation leader
Cons
Heaviest on test
A tad awkward to pack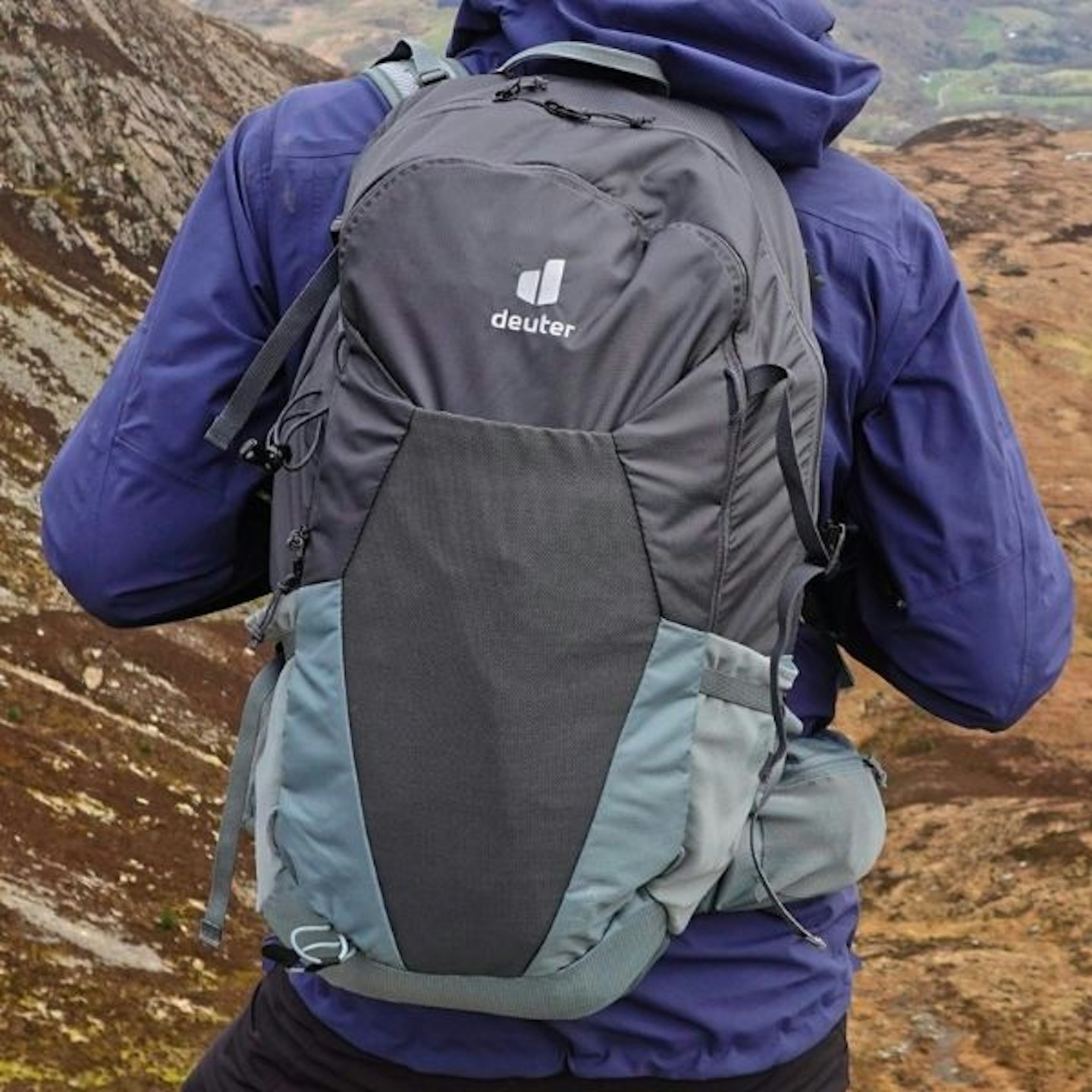 Best lightweight daypack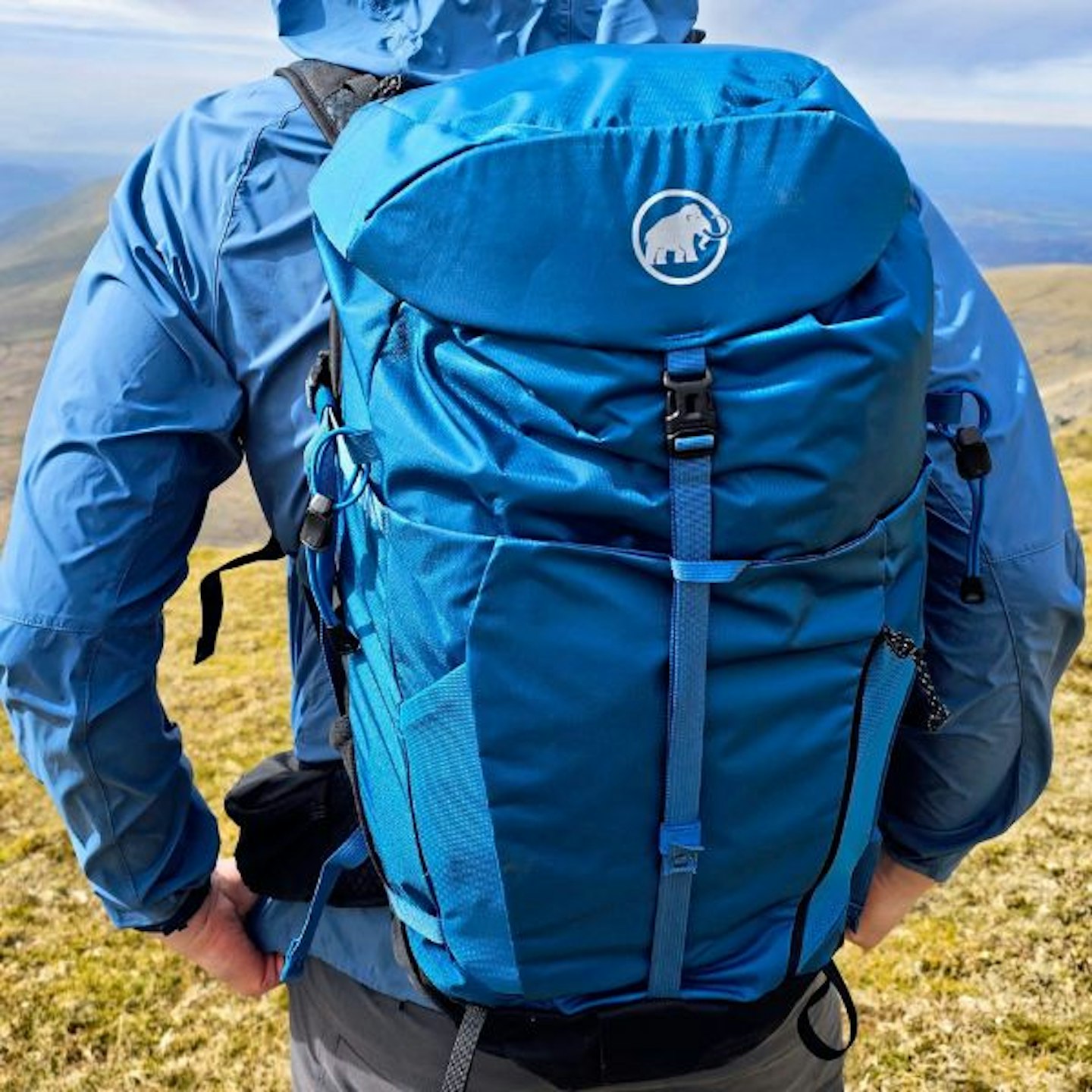 Live For The Outdoors
Description
In terms of carrying capacity, this is the biggest pack on test, but it's also one of the lightest
Pros
Generous capacity
Impressively light
PFC-free DWR
Mammut a Fair Wear Foundation member
Cons
Not as well padded as some
Only one back length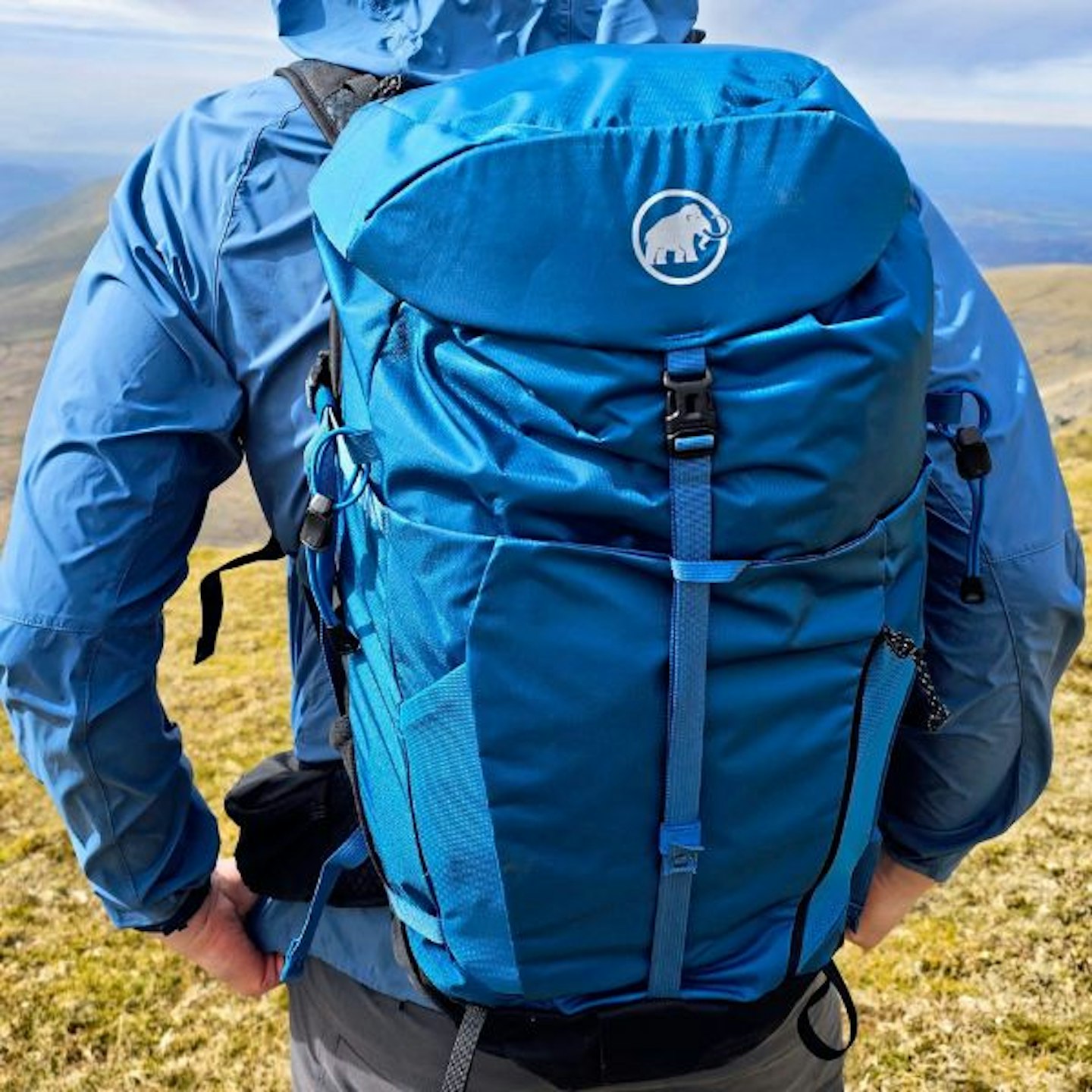 Best daypack for durability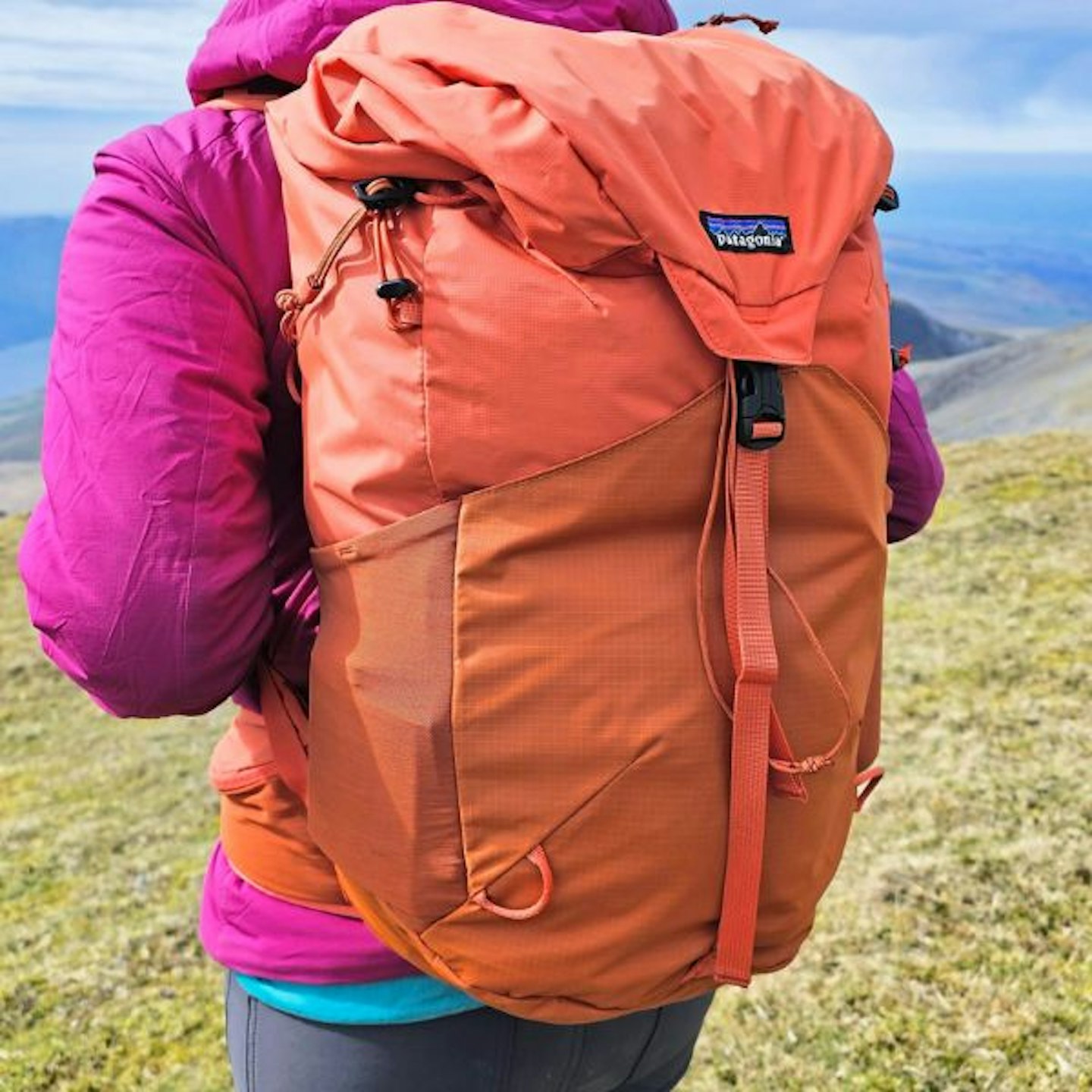 Live For The Outdoors
Description
This pack is light, tough and spacious, with plenty of carrying capacity for a full day's hiking.
Pros
Lightweight
Easy to access gear quickly
Made from 100% recycled materials
PFC-free
Cons
Others carry heavier loads better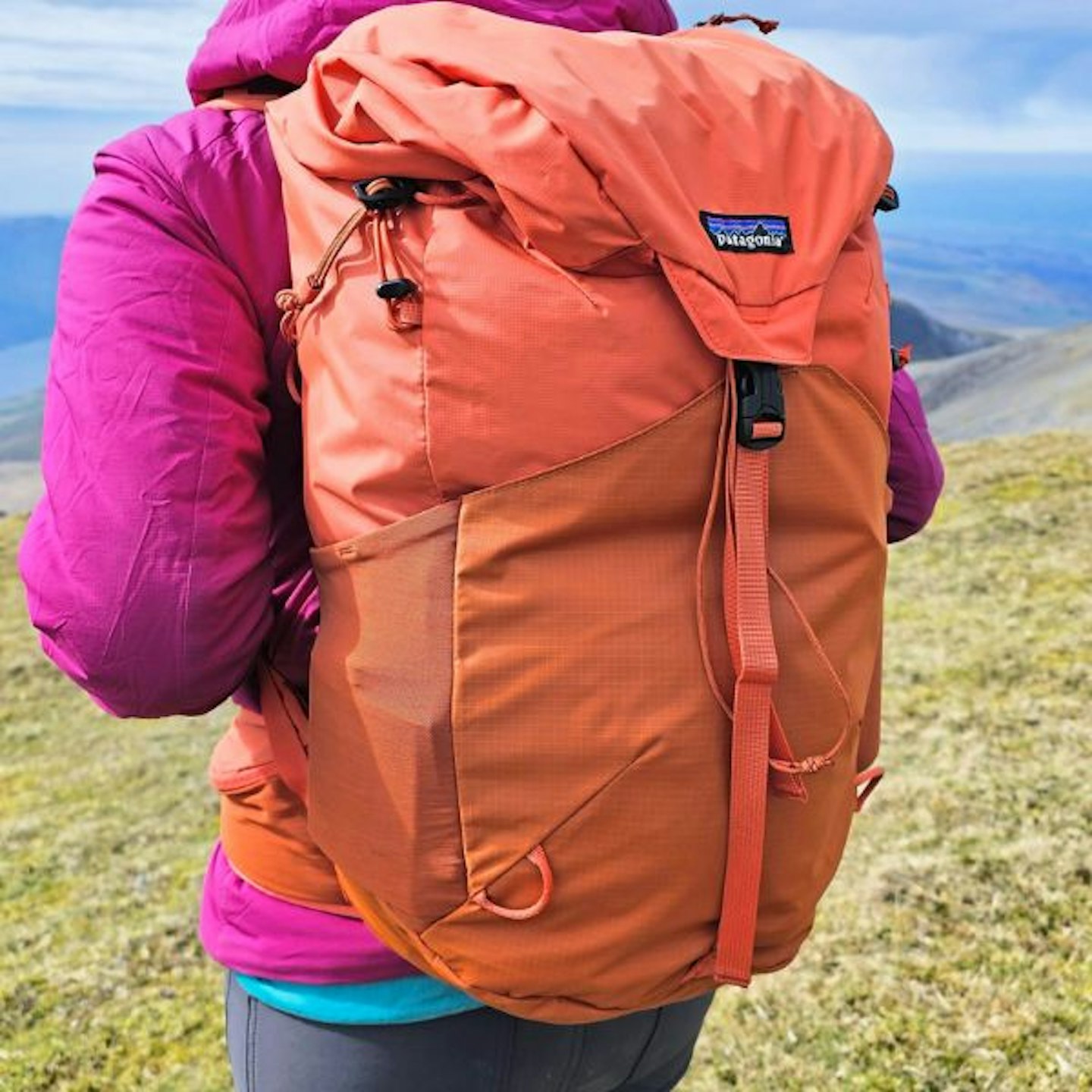 Best daypack for sustainability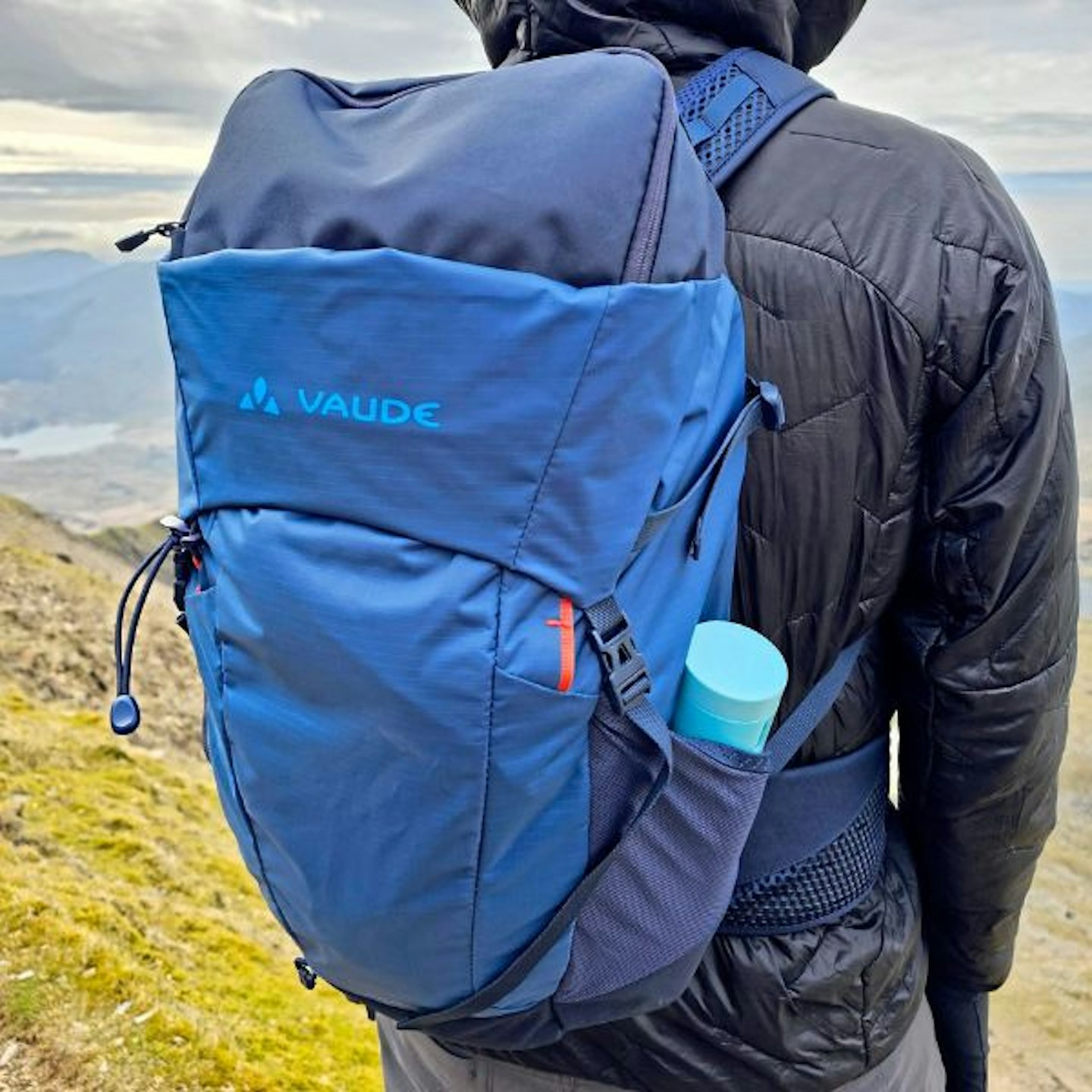 Live For The Outdoors
Description
German brand Vaude tends to fly under the radar a little in the UK but deserves to get more
Pros
Comfortable
Practical design
Vaude and Fair Wear Foundation leader
Climate neutral product
Cons
Only one hipbelt pocket
One back length only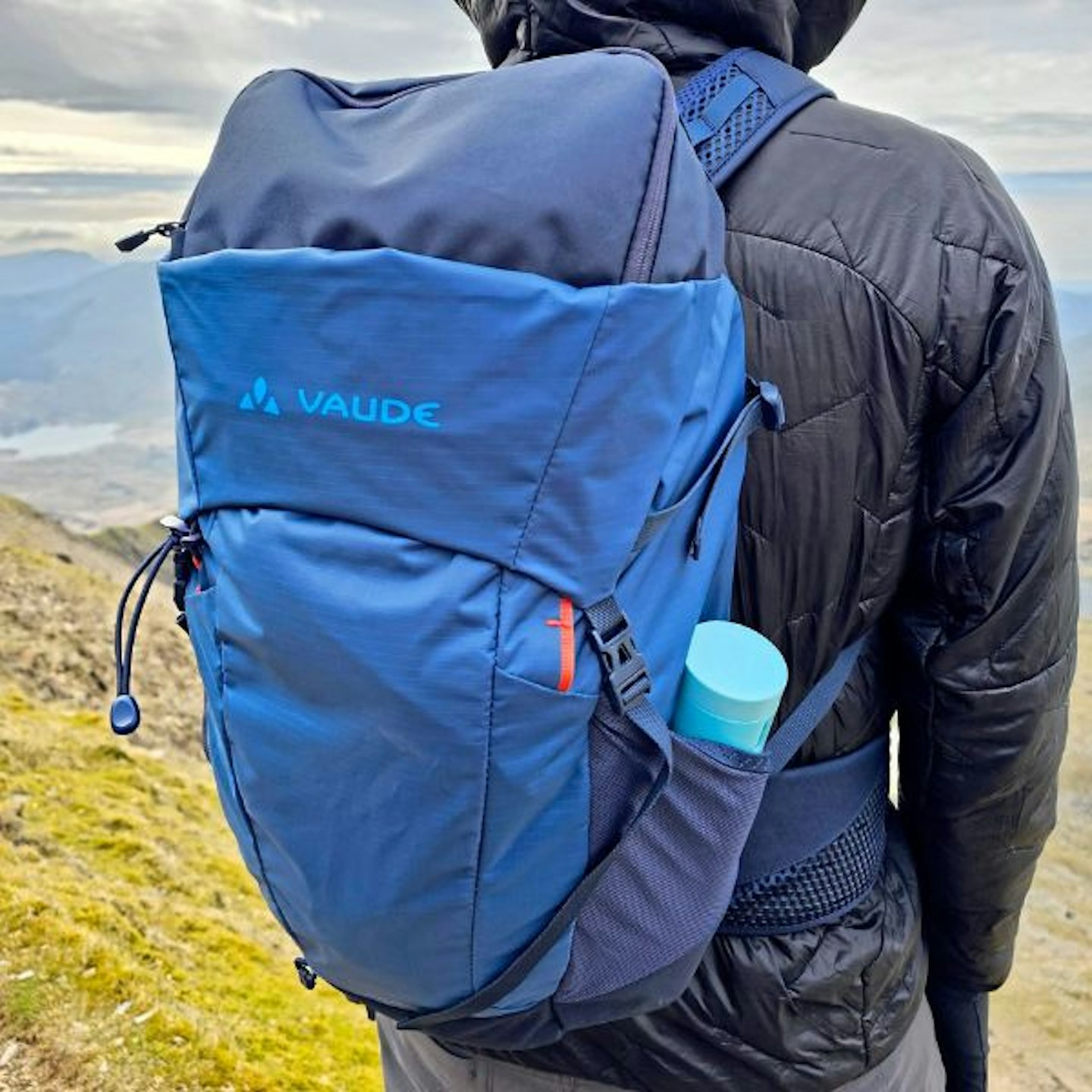 Best for fastpacking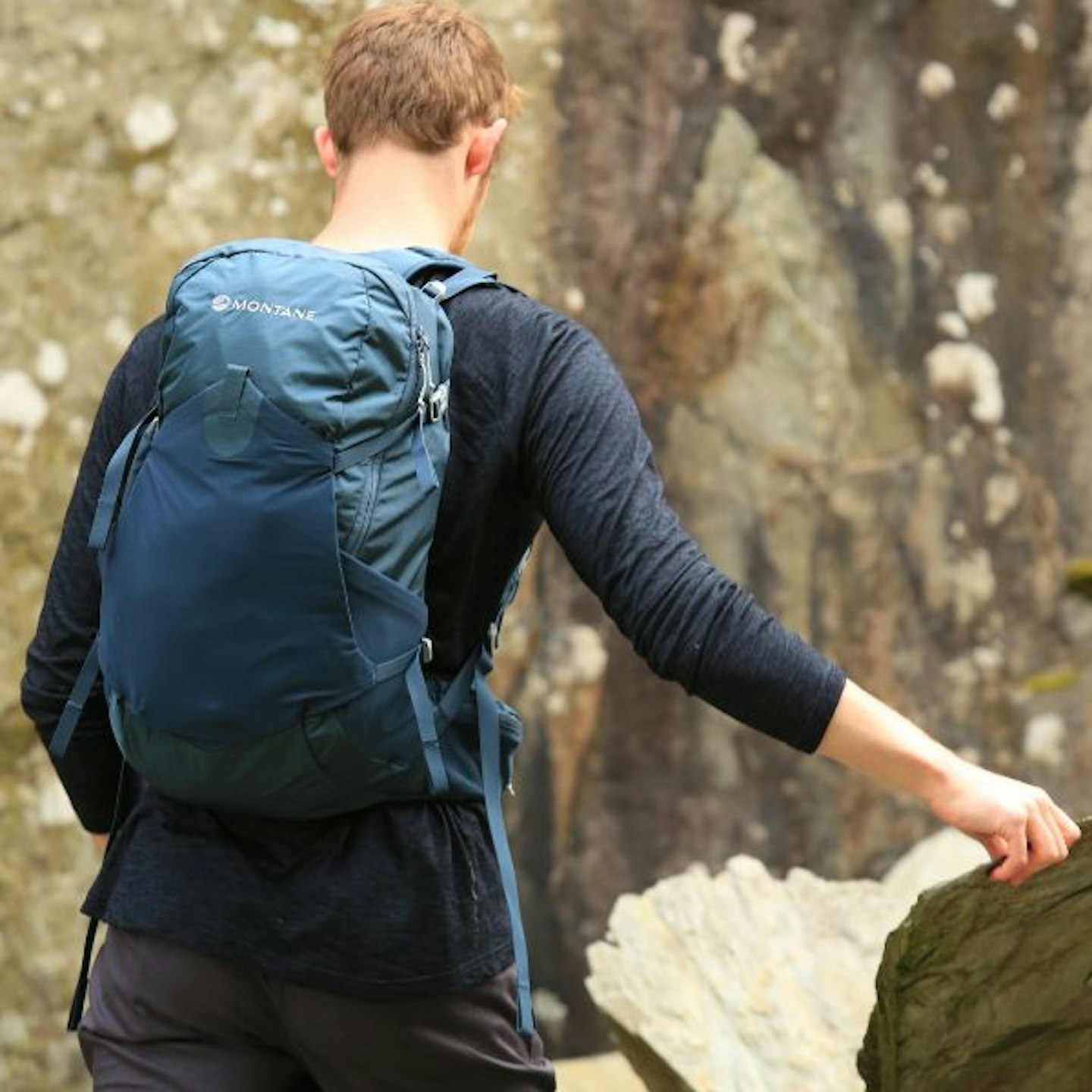 Live For The Outdoors
Description
As sponsors of some of the biggest ultra events in the UK and beyond, it's perhaps little surprise
Pros
Adjustable back system
Montane a Fair Wear Foundation member
Versatile for hiking and trail running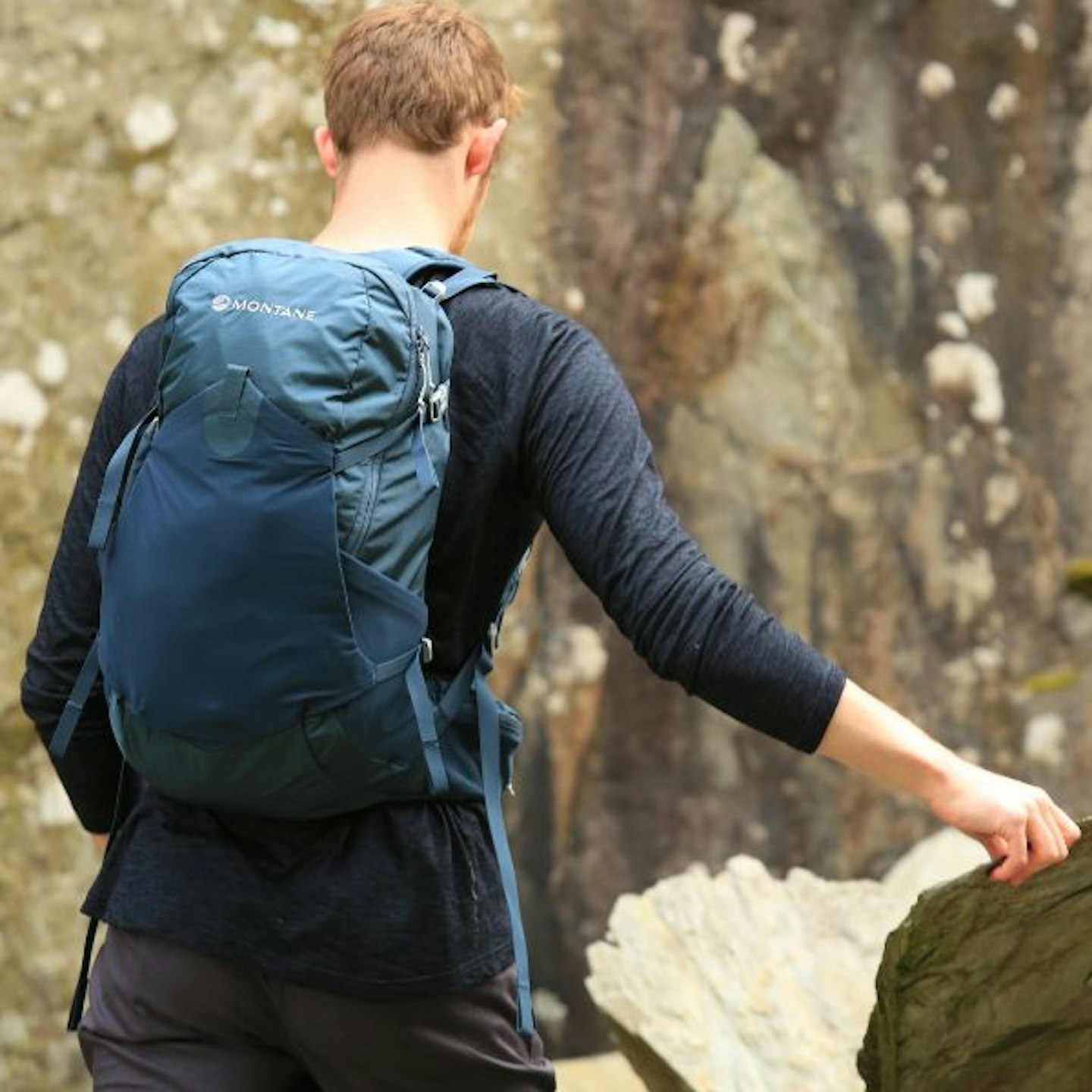 What to look for in a hiking daypack
Volume: A daypack for summer can be smaller than a daypack for winter hiking. This is simply because you don't have to carry such bulky clothing and items like crampons. Basically, in summer, go as small as you can while still being able to carry the essentials.
Frame: The frame provides rigidity and stability. Ultralight packs may be completely frameless, but other daypacks have an internal frame made from spring steel or aluminium. To save weight, others use a high-density plastic framesheet or a stiffened foam back panel. With lighter loads for summer day hikes, the importance of a strong, load-bearing back system is lessened.
Pockets: Zippered hipbelt pockets are handy for stashing gear you'll need on-the-go. Internal zippered pockets are great for car keys or a wallet, and elasticated side pockets are perfect for water bottles. Some packs also feature large pockets made from stretchy mesh and a pocket (or sleeve) for a hydration bladder, as well as an outlet for the drinking hose.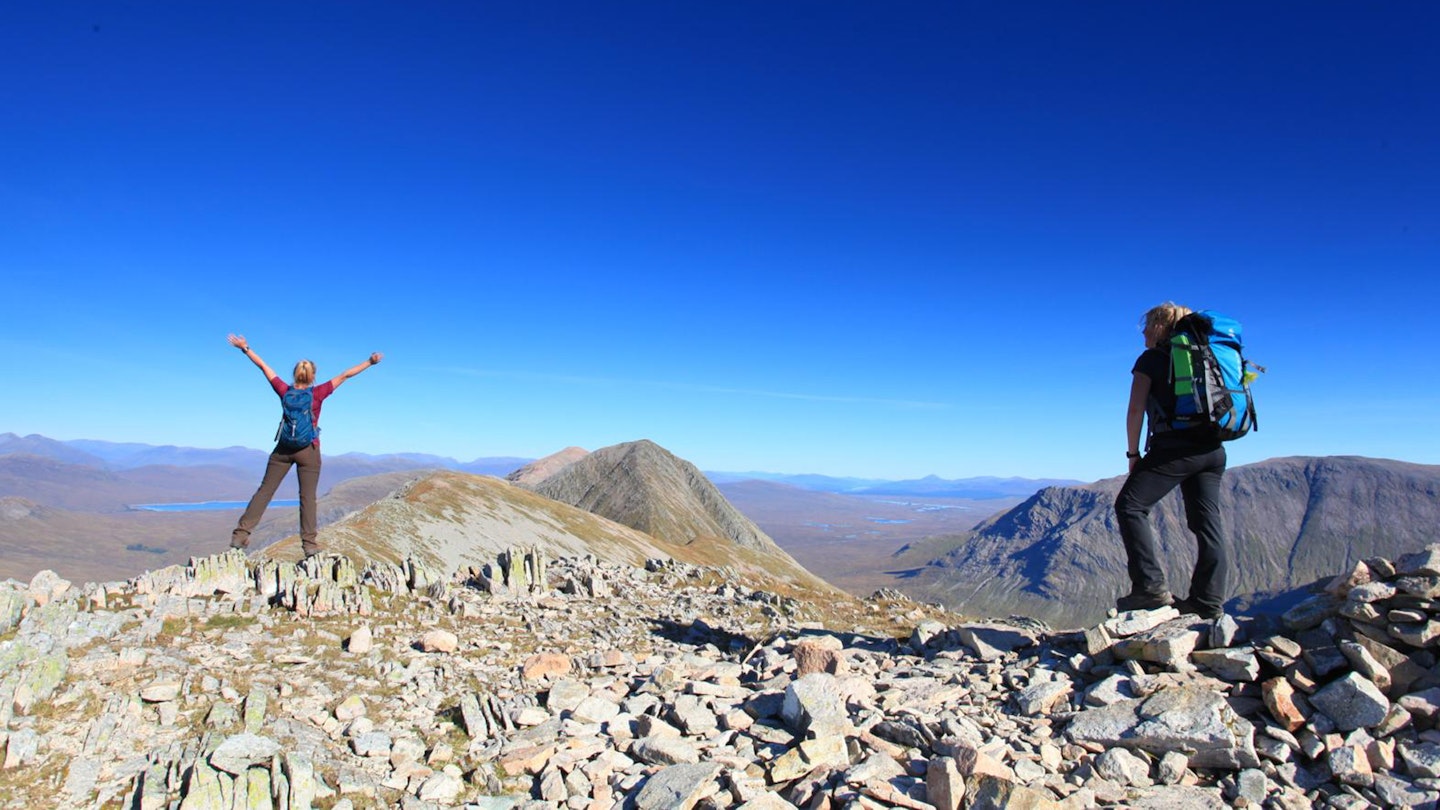 Lid: The lid covers the main opening. Some are fixed to the pack, while others are detachable with a 'floating' design. A current trend is towards lidless packs.
Straps: External compression straps, webbing loops, toggles and bungee cords can be used for attaching items such as trekking poles and camping gear to the outside of your pack
Sizing: It's vital to pick a backpack with a size appropriate for your torso length. Trying on a loaded pack is the easiest way to do this. Some backpacks come in various length options, some are adjustable via webbing straps or Velcro, and some come in only one size.
Back systems: Back panels made from perforated foam or padding carry the load directly next to the body. This approach is comfy and stable, with a close-to-the-body feel. Suspended mesh back panels, conversely, hold the pack's bulk away from your back, which some hikers prefer, but can feel like the load is levering away from you. It's all down to personal preference.
Hiking pack care and maintenance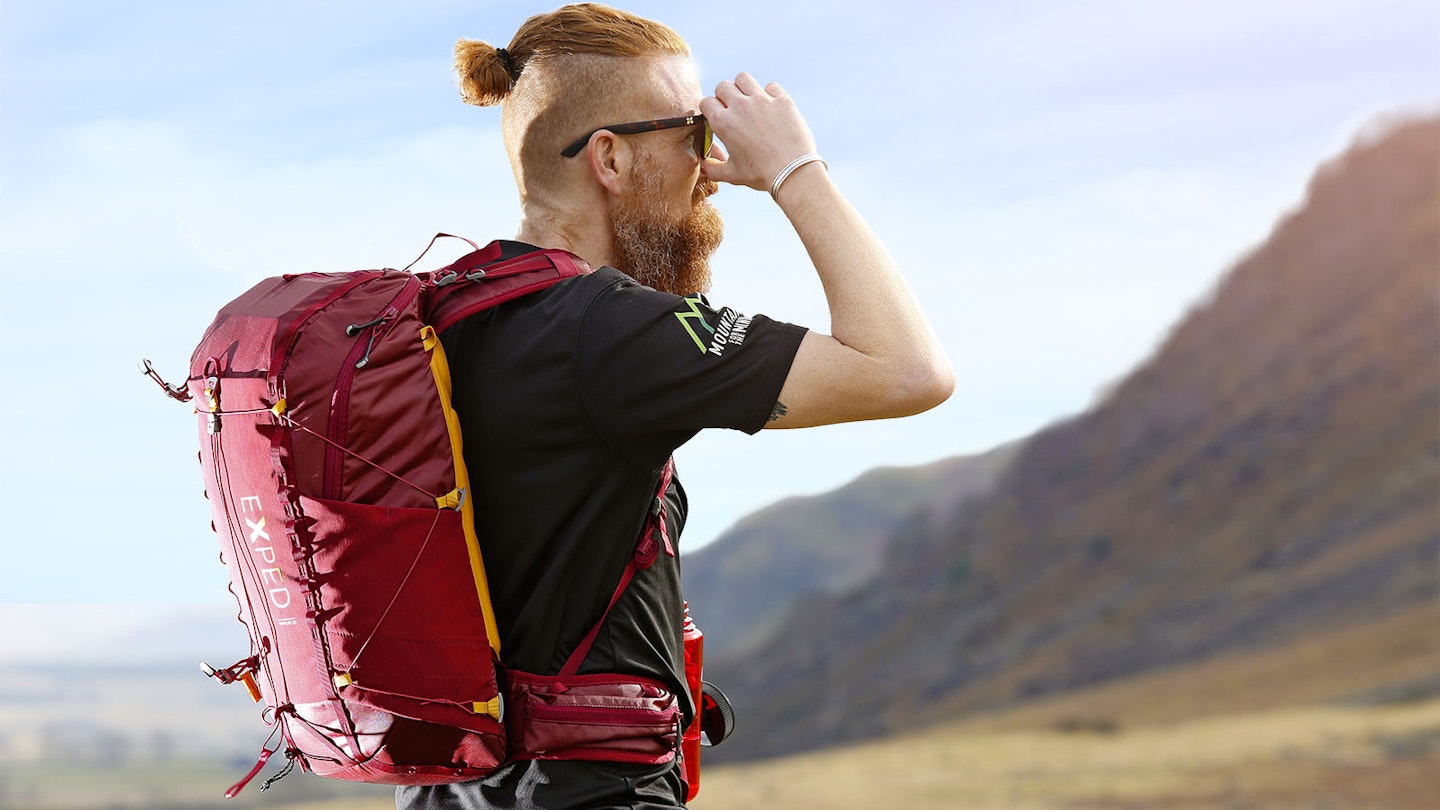 Packs are the most repairable piece of hiking equipment. If you've got a tear, broken a strap, or stuffed zip, it can be repaired. Quite a lot of brands offer repair services, and many outdoor retailers do too. Make use of them.
To maintain the performance of the fabrics used to make hiking packs, it's important to clean them properly. It's very simple and primarily involves using the correct cleaning solution. Find out all you need to know about hiking pack care and maintenance in our hiking pack care guide.
How we tested
All the packs above have accompanied us for many hours on hillsides and mountains. Our experienced, professional gear testers consider what each pack is ultimately designed for and test it against the design brief. We look at comfort and performance, but also the subtle ergonomics of features and how sustainably each pack is made.
Get half-price digital OS Maps! Trail and Country Walking magazine members get 50% off an annual subscription to OS Maps for 12 months! Find out more here.
Don't forget to subscribe to the Live For The Outdoors newsletter to get expert advice and outdoor inspiration delivered to your inbox!