As hiking packs grow in volume they seem to become more daunting and ever more technical. While large backpacking backpacks do incorporate more features than your small daypack, the principle remains the same: to carry your gear comfortably.
It's just with a backpacking backpack, there's more gear to go in it and therefore requires more thought around weight distribution, comfort, and other such things. Falling within the 'backpacking' sized packs, are those 50 litres or more. This extends to packs up to 100 litres or so, which is an enormous volume variation. But it provides options – cavernous packs for those who need it, down to lighter, more compact sizes for hitting the sweet spot between living comfort and carrying comfort.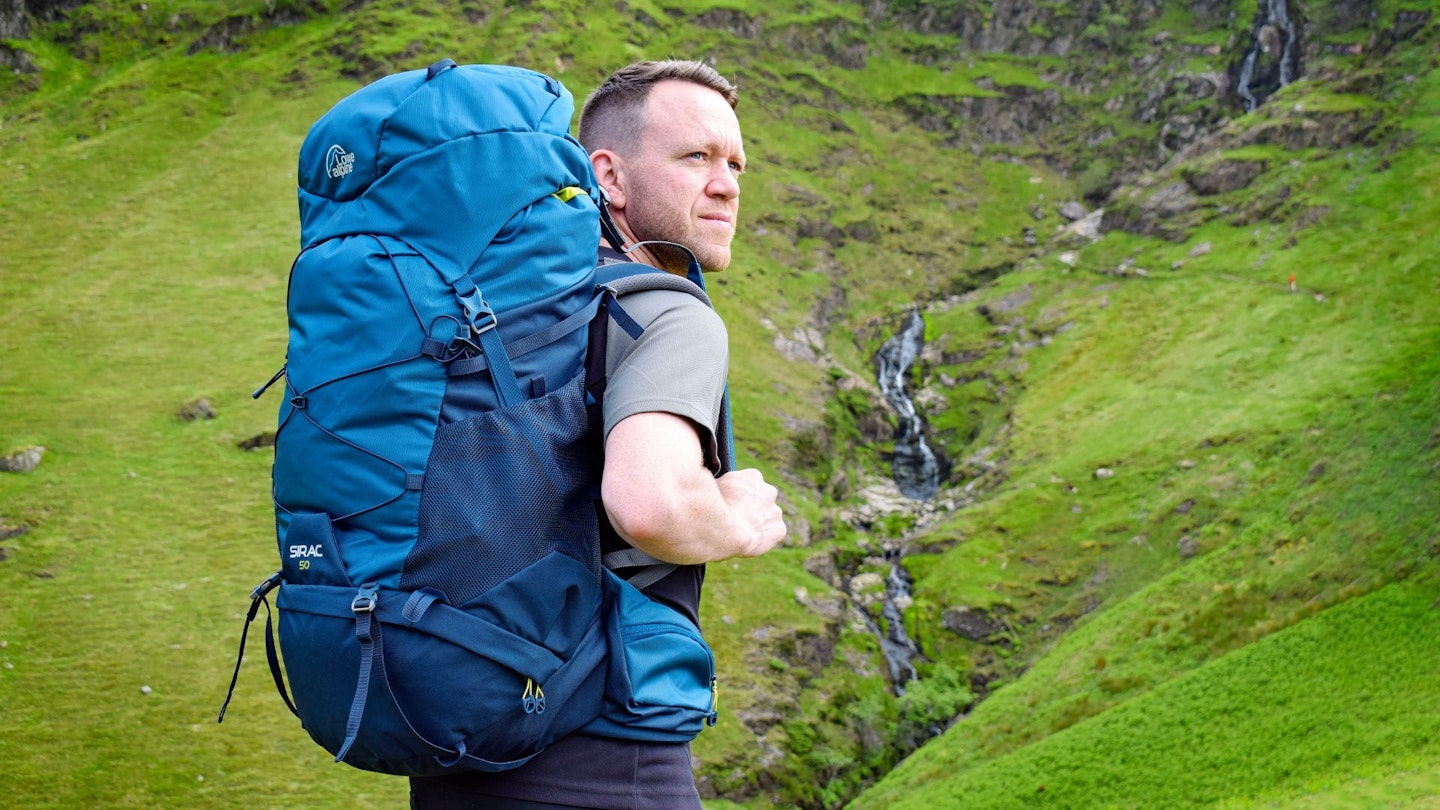 Our shortlist
Atom Packs The Atom+ EP50 - Best hiking backpack 2023
Gregory Paragon 58 - Best in Test
Sierra Designs Gigawatt 60 - Best Value
Osprey Atmos AG LT 65 - Best for comfort
The ultimate multi-day packs swallow all your gear with ease, yet feel stable and virtually weightless. They are also well-ventilated and continue to be comfortable day after day. It's a lot to ask, and only a few manage pull it off. To help you find these 50+ litre champion rucksacks, we've created this handy round-up guide to the best out there right now.
The best backpacking backpacks
Best hiking backpack 2023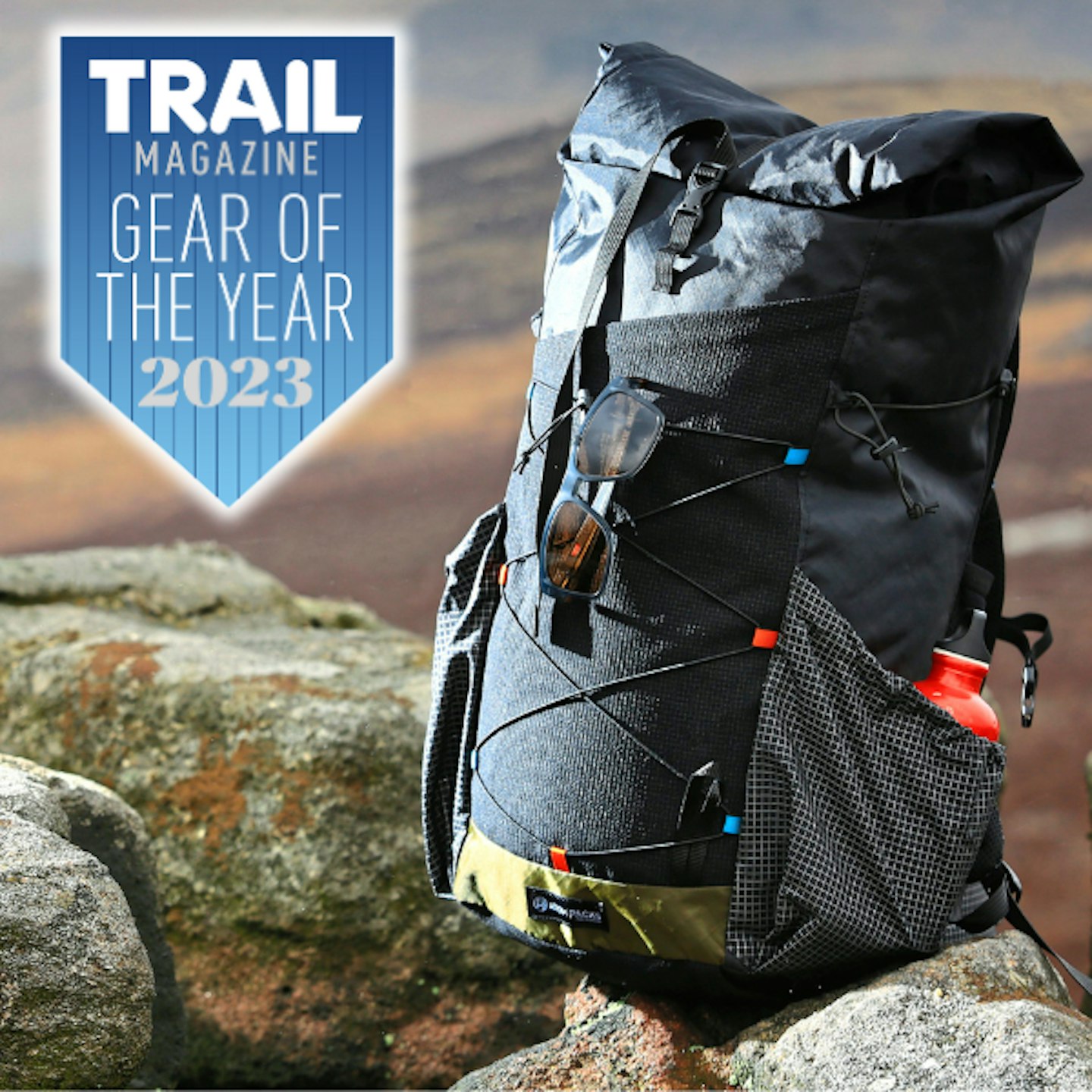 Live For The Outdoors
Description
While bigger brands remain wedded to traditional backpack styles and designs, Atom Packs is a
Pros
Incredibly lightweight
Good load transfer
Tough fabrics
Excellent pockets
Cons
Not suitable for heavy loads
So-so breathability
Patchy availability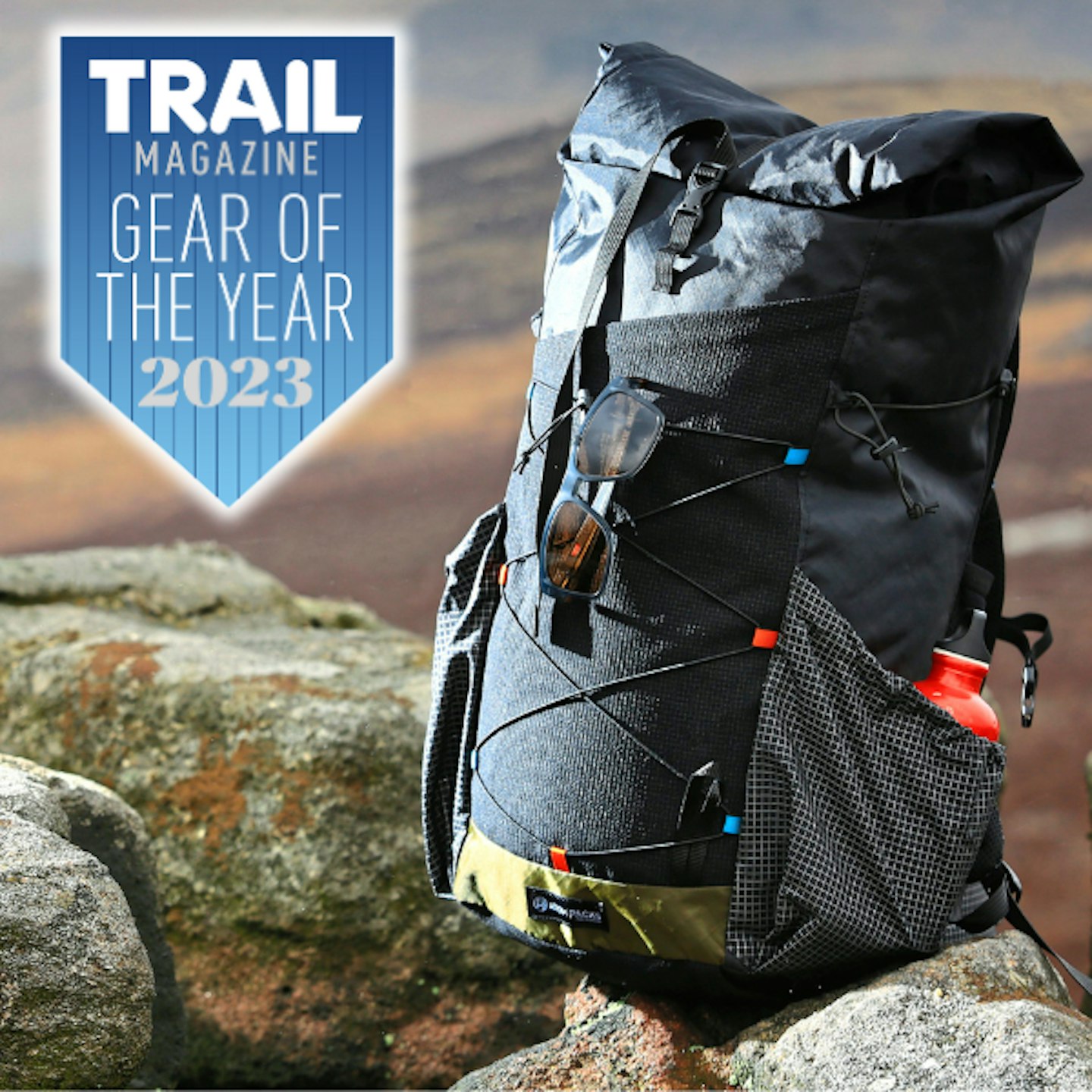 Best in Test
Description
The Paragon (or women's Maven) is a versatile trekking pack with modern styling and a full
Pros
Comfortable
Fully featured
Well built
Cons
Middling weight
Not one of Gregory's more sustainable packs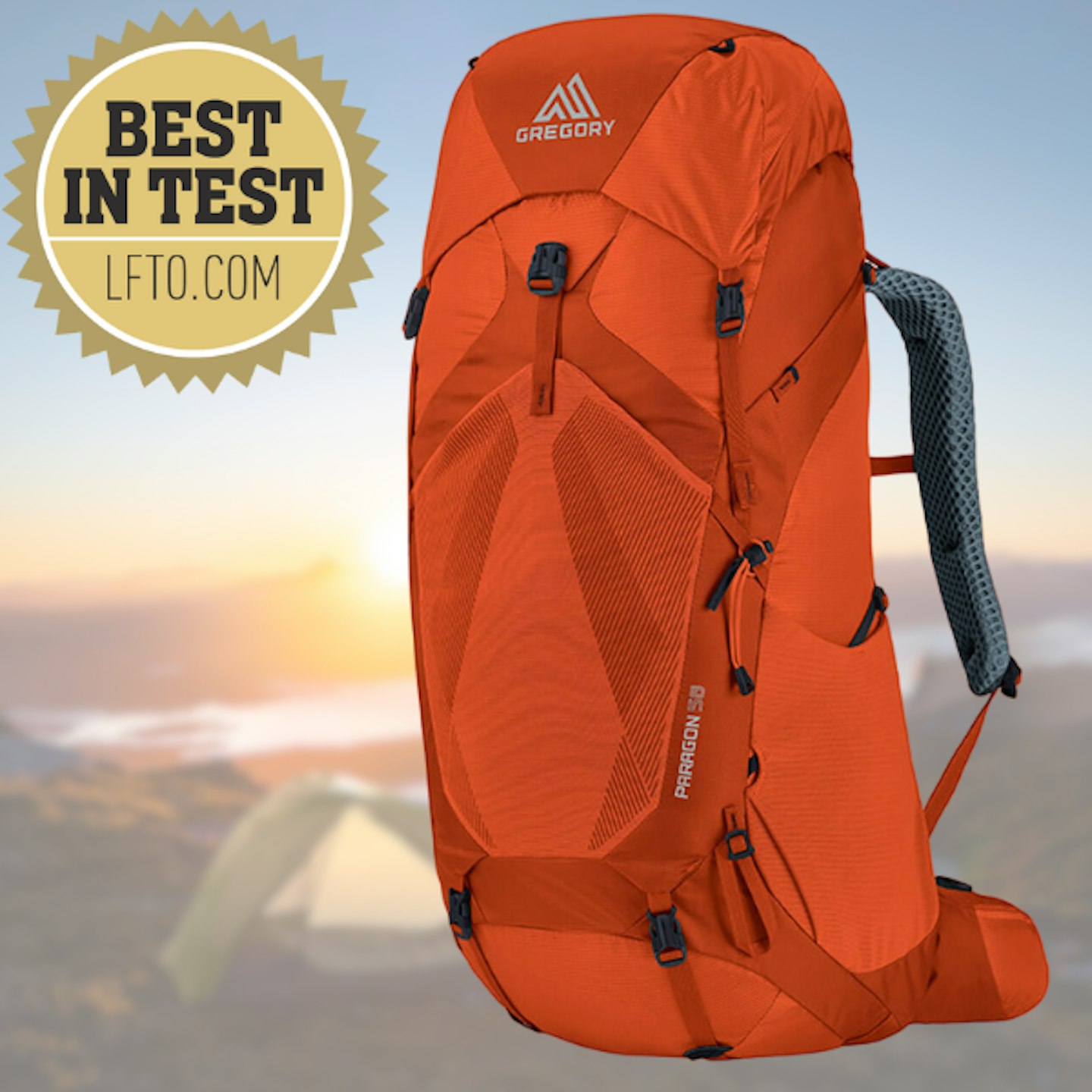 Best Value
Description
This is a big, roomy pack with a chunky, structured harness. It's made from ripstop polyester with
Pros
Well-priced
Roomy
User-friendly features
Good load transfer
Cons
No raincover
Lacks ventilation
Relatively heavy
No women's-specific fit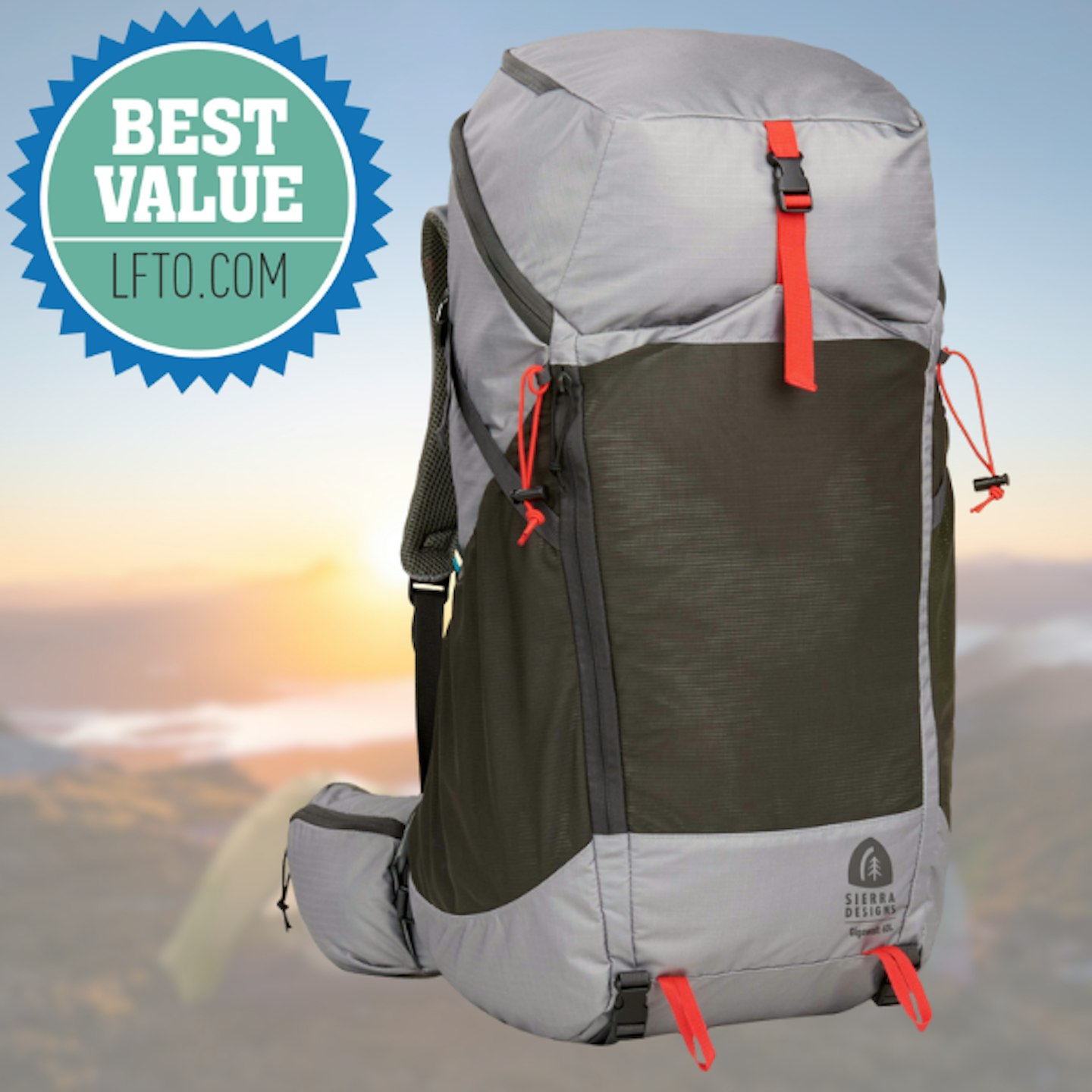 Best for comfort
Description
This is a trimmed version of Osprey's much-loved Atmos AG pack (or Aura for women). It's 400g
Pros
Comfortable
Sustainable
Well-built and durable
Fully featured
Great ventilation
Cons
No bottom compartment
Comparatively heavy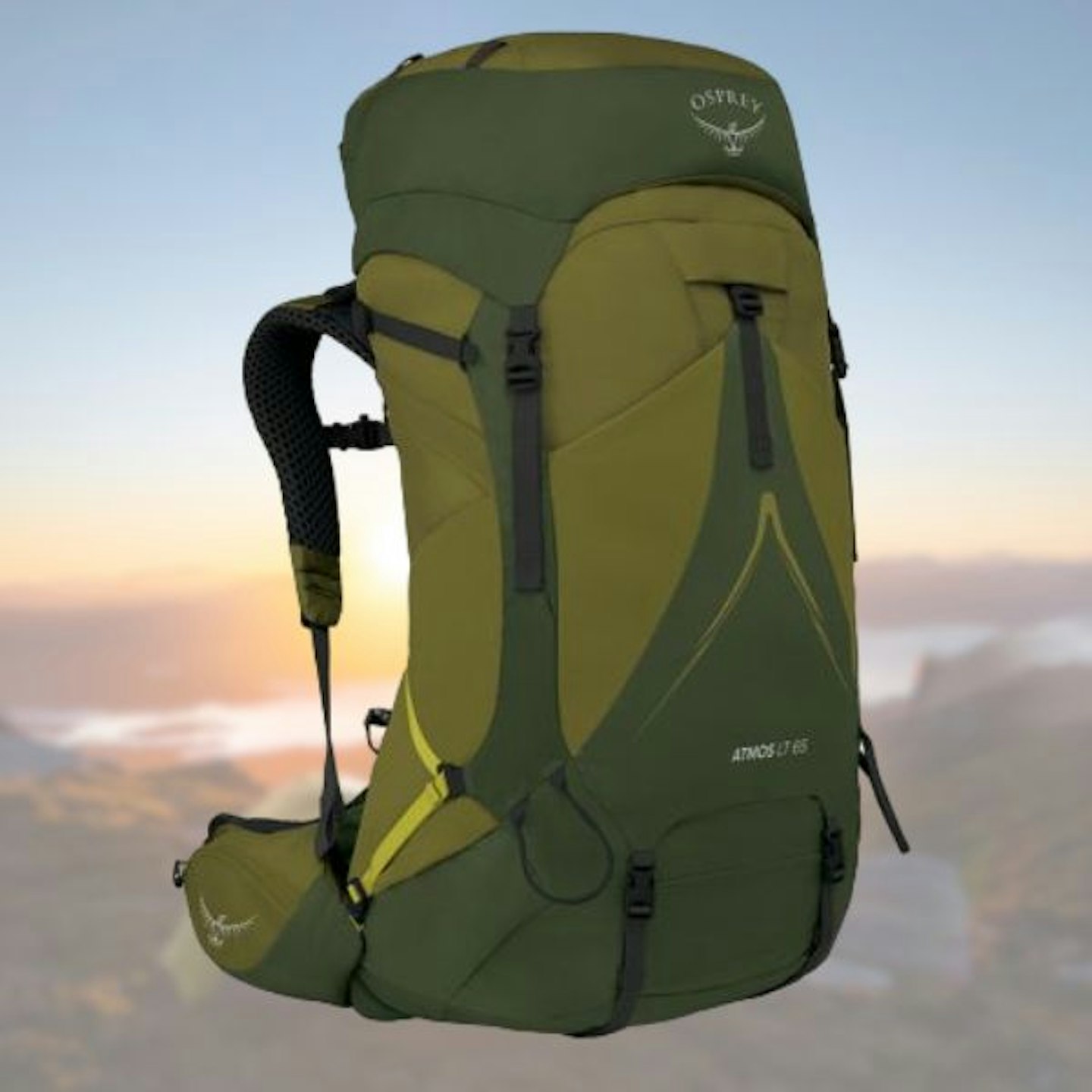 Best for fast-paced backpacking
Description
If you're looking to save weight on your next long walk but aren't quite sold on a minimalist or
Pros
Lightweight
Practical features
Clean design
Sustainable
Cons
Lightly padded harness
No bottom compartment
No raincover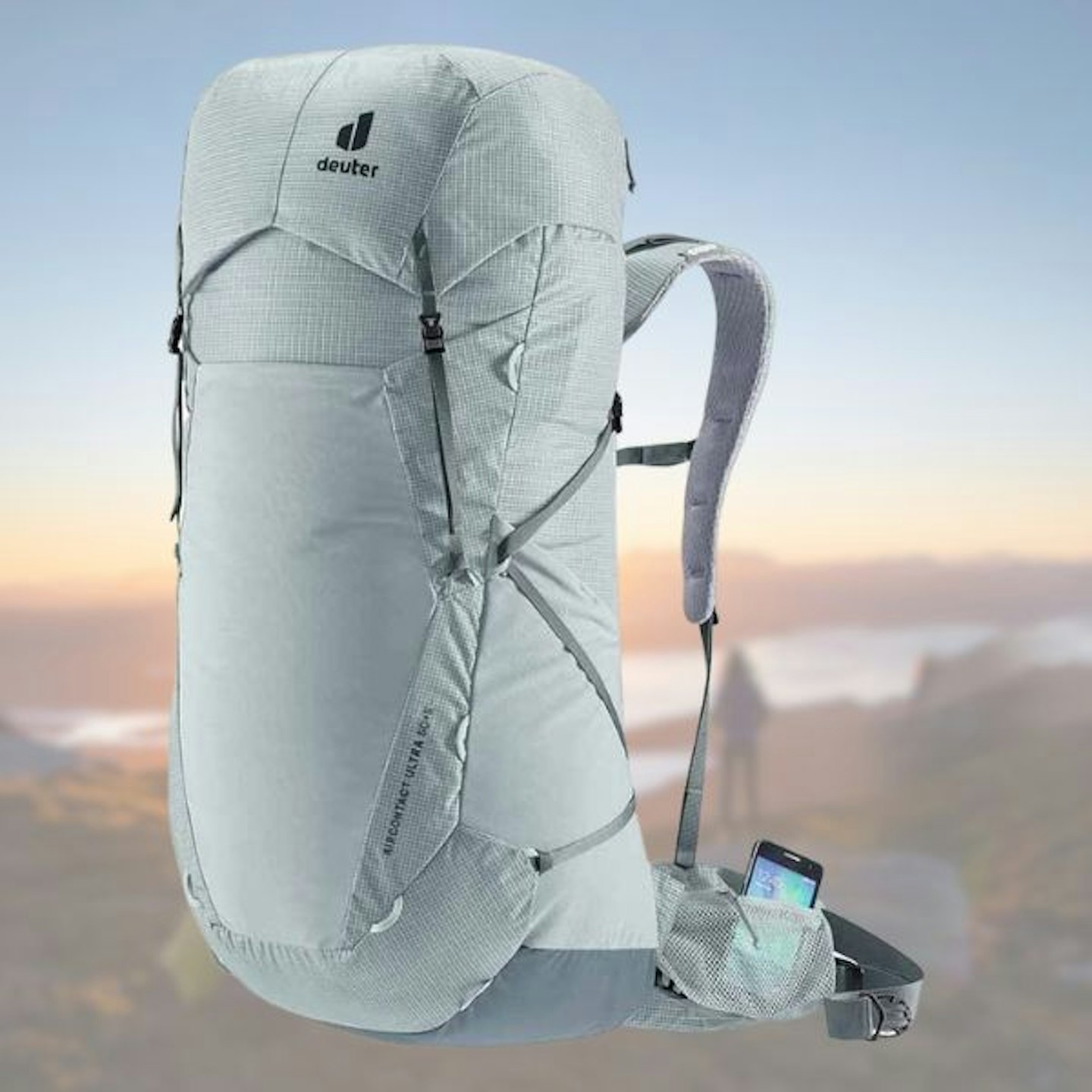 Best for sustainability
Description
This modern, streamlined trekking pack combines classic features like a floating, double-buckle
Pros
Well-built
Practical features
Lightweight
Clean design
Sustainable
Cons
Delicate mesh side pockets
Harness isn't the plushest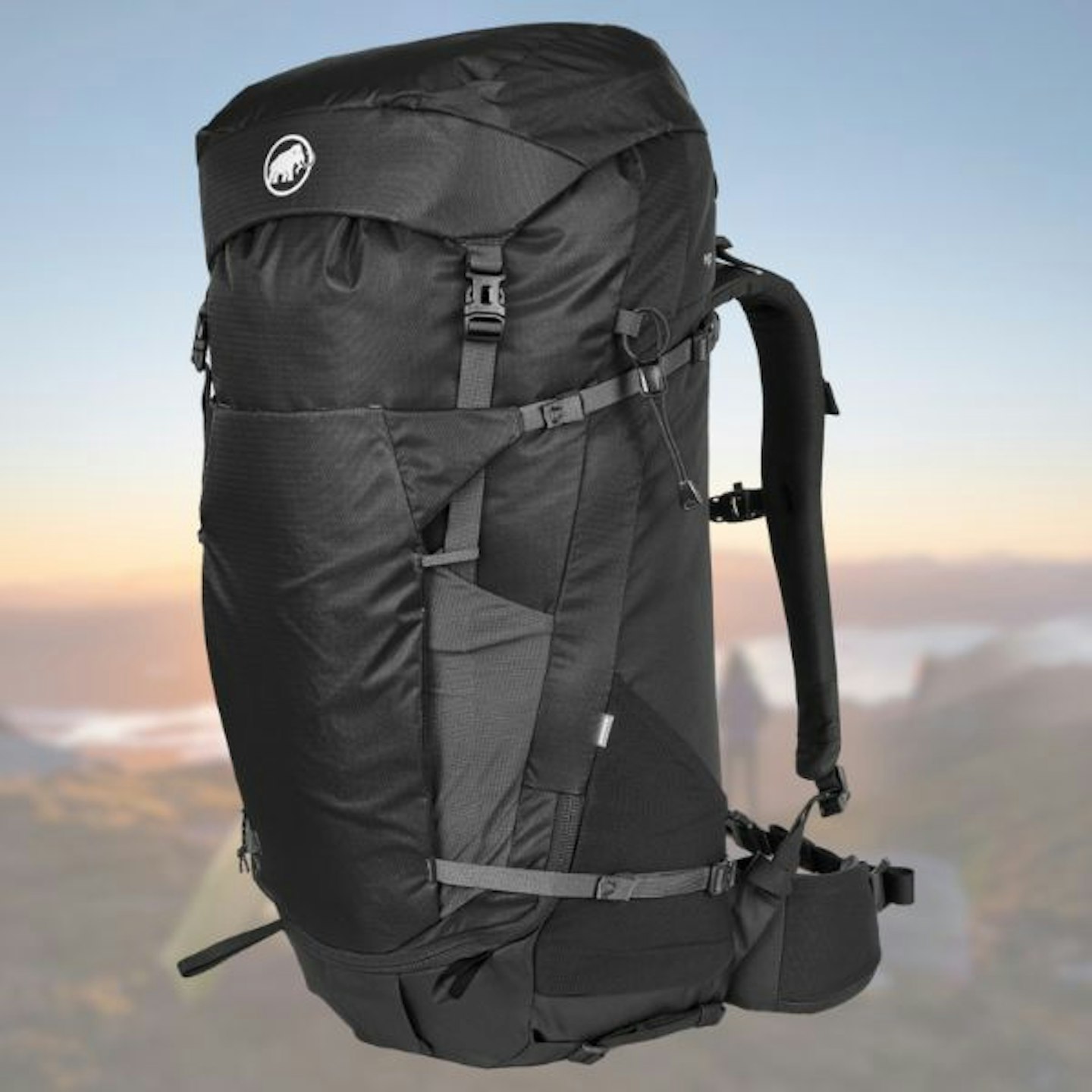 Best for carrying heavy loads
Description
The Terraframe is a serious pack. In fact, with its unique design and robust build, it's more than
Pros
Rugged and robust
Extremely capable
Unique features
Cons
Heavy
Limited ventilation
Somewhat niche application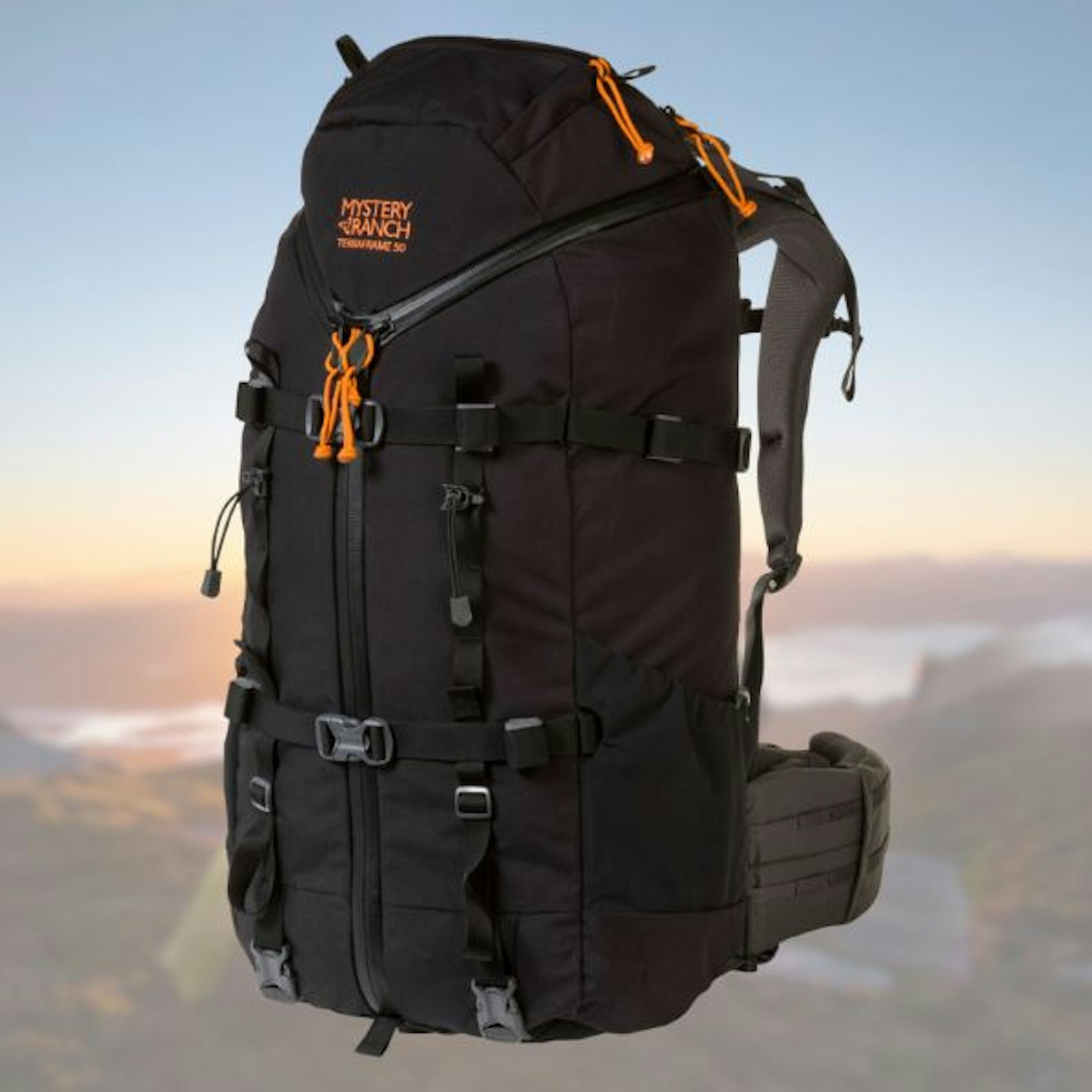 Best backpacking pack for technical terrain
Description
As its name suggests, this pack has all the features of a classic trekking pack in a slim,
Pros
Fully featured
Comfortable
Stable
Cons
Comparatively heavy
Small lower compartment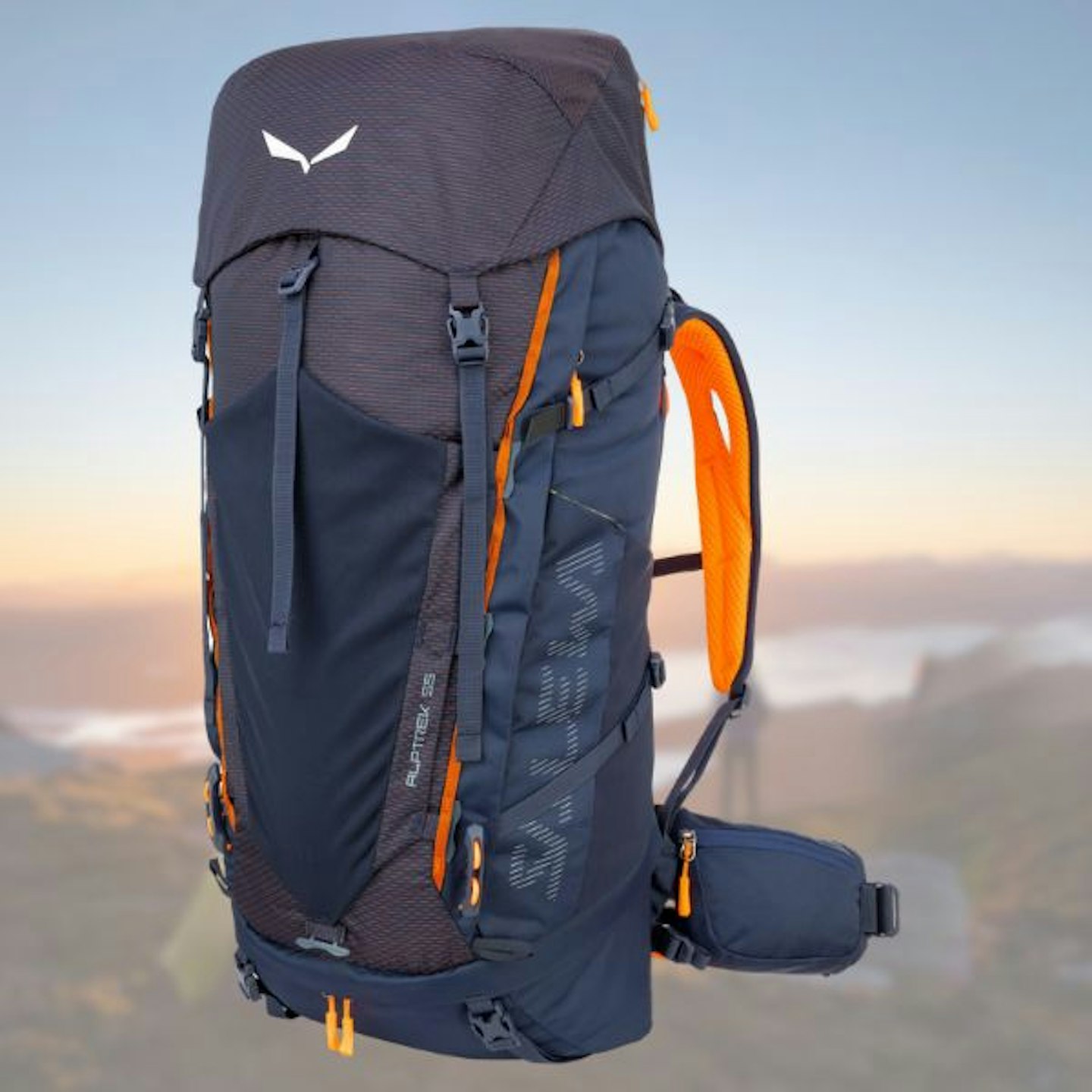 Best lightweight backpacking pack
Description
The Lightning is a minimalist pack with a lidless, roll-top design. But it has well-padded
Pros
Lightweight
Capable load-carrier
Tough and weatherproof build
Sustainable
Cons
No lid
Unusual back system
Requires careful loading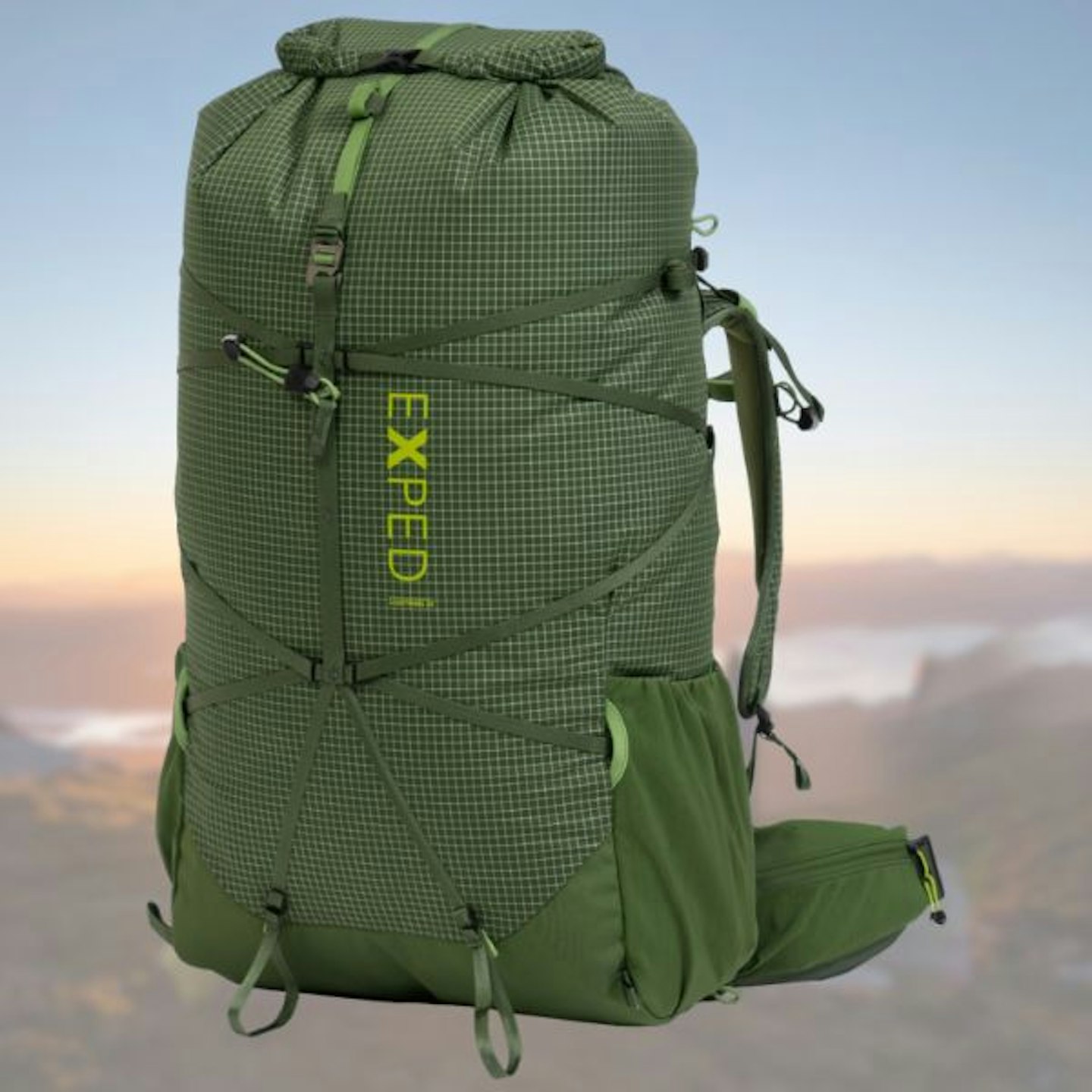 What to look for in a backpacking backpack
Capacity: For a big walk (days or even weeks) you'll need 50-65 litres. Manufacturers calculate volume by filling a pack with 20mm plastic balls, then placing them in a volumetric cylinder for measurement. Most brands include the pockets, while others maximise volume by unrolling storm collars and roll-top closures.
Sizing: To ensure a good fit, many packs now come in different sizes including women's-specific versions. Others feature adjustable harnesses. To find your size, calculate your back length by measuring from your C7 vertebra (the bony bit at the back of your neck) to your iliac crest (the top of your hips).
Back system: A ventilated back panel maximises airflow. Some systems use mesh suspension to hold the pack away from your back, which helps to stop you from getting sweaty. Others employ channels or vents interspersed with padded areas for enhanced comfort. More technical backpacking backpacks tend to keep the weight close to your body for better stability and load transfer.
Frame: The frame provides load-carrying rigidity and stability. Lightweight packs may have just one or two metal stays, a plastic framesheet or even be completely frameless, whilst more conventional packs have an internal perimeter frame.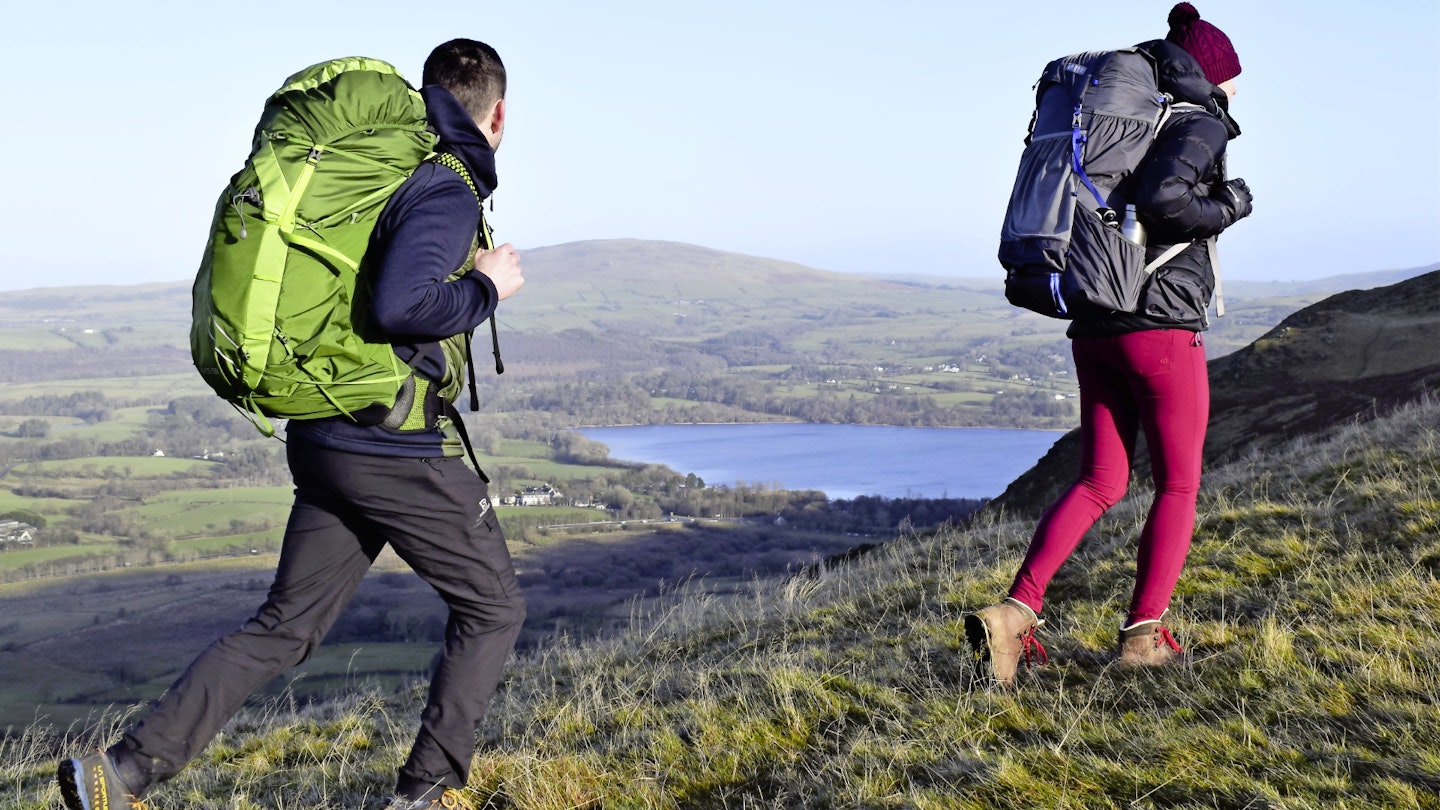 Harness: The shoulder straps, hip belt and chest strap form the harness, which is key to carrying comfort and load stability. Look for padded, contoured straps and a supportive hip belt. Your hips should take most of the weight. Many harnesses also feature perforated foam or mesh to improve ventilation.
Main compartment: Access is usually via a lid with a buckle, though some use a roll-top closure. A roll-top saves weight and is very weatherproof, but a lid usually offers more storage. Floating lids attach to the pack via adjustable webbing straps. This allows you to 'overstuff' the top of the pack to carry extra supplies.
Extra compartments and access: Many larger packs have a bottom compartment, separated from the main section via a zipped divider. Some also offer access to the main compartment via a side or front zip.
External pockets: A front stretch pocket is useful for stowing extra layers. Side pockets are good for water bottles. Hip belt pockets are handy for snacks and tech devices, as is a lid or top pocket.
Compression straps: Most packs have compression straps or cords to cinch in the load for added stability. They can also be used to carry extra gear on the outside of the pack or underneath the lid.
Trekking pole attachments: Virtually all backpacking backpacks have external webbing or bungee cord loops to attach trekking poles and/or ice axes.
Hiking backpack care and maintenance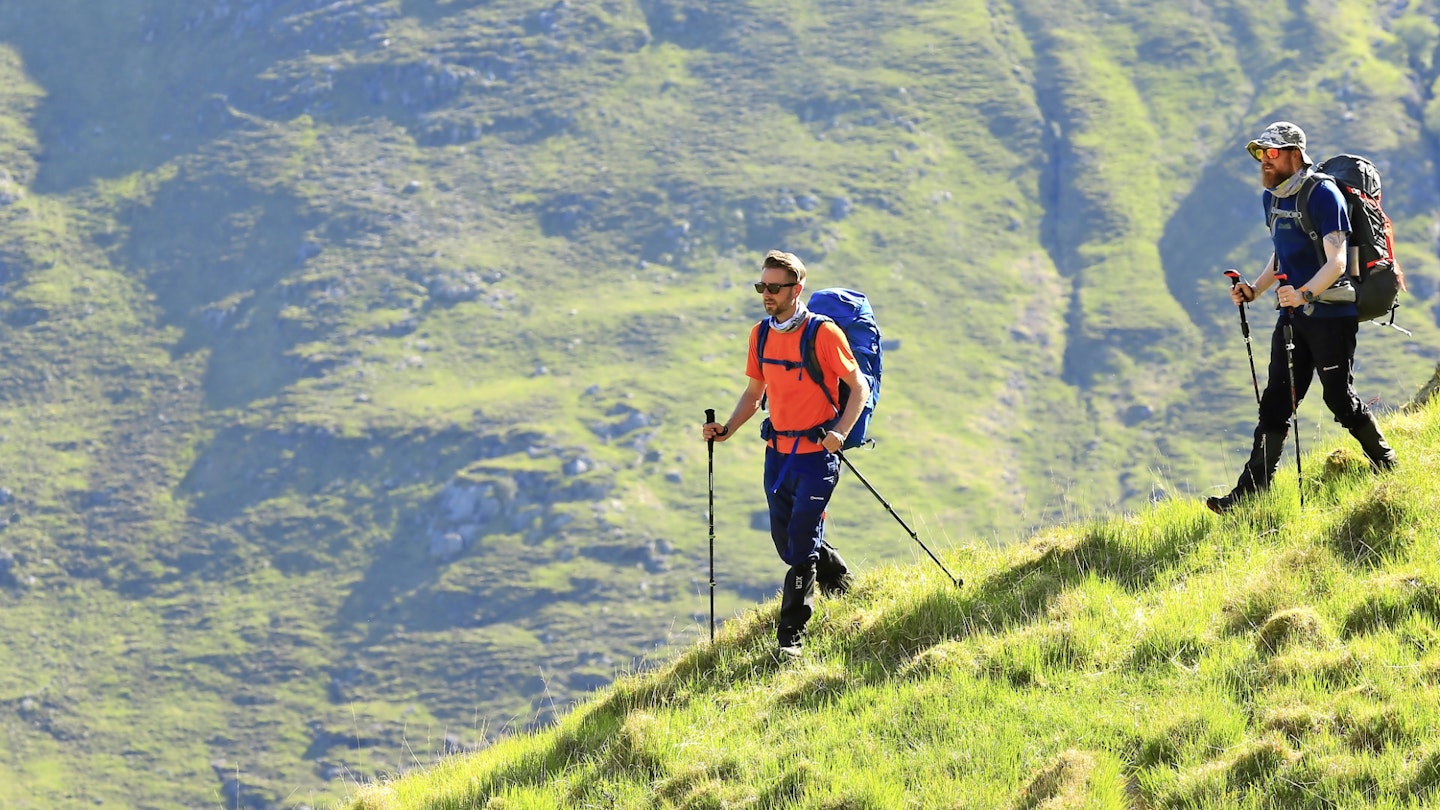 Although made from tough and durable materials, hiking packs need to be cleaned occasionally to maintain those materials in top condition. Neglect leads to accelerated degradation (and often a gross pack).
Fortunately, cleaning your pack properly is easy. It needs doing every season or after heavy use and requires the right cleaning product.
Backpacks are also one of the most repairable pieces of outdoor equipment. So, if a zip is busted, a buckle broken, or a piece of fabric torn, make use of the repair services offered by retailers and brands to get your pack fixed. It's far more cost effective and eco-friendly than throwing away and buying new.
Best backpack care kit
Description
Grangers' effective and eco-friendly care kit for outdoor gear such as packs and tents. The
Pros
Water-based and PFC-free
Easy spray-on water repel
Good value
Cons
Reproofing spray needs applied quite regularly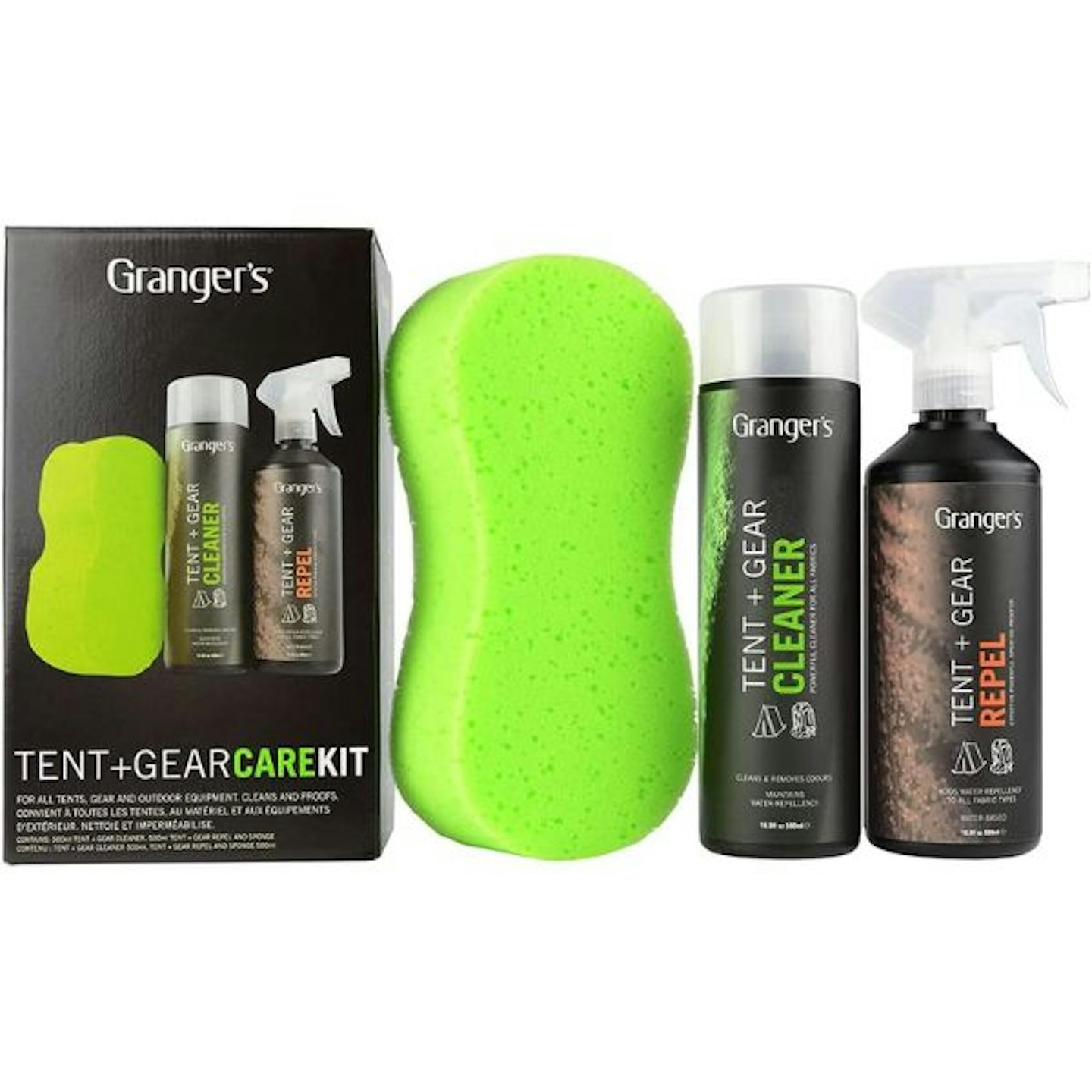 Highly recommended
Description
Nikwax's gear care kit is just as good as the Grangers kit and also water-based and PFC-free.
Pros
Water-based and PFC-free
Dry bag included
Cons
Reproofing spray needs applied quite regularly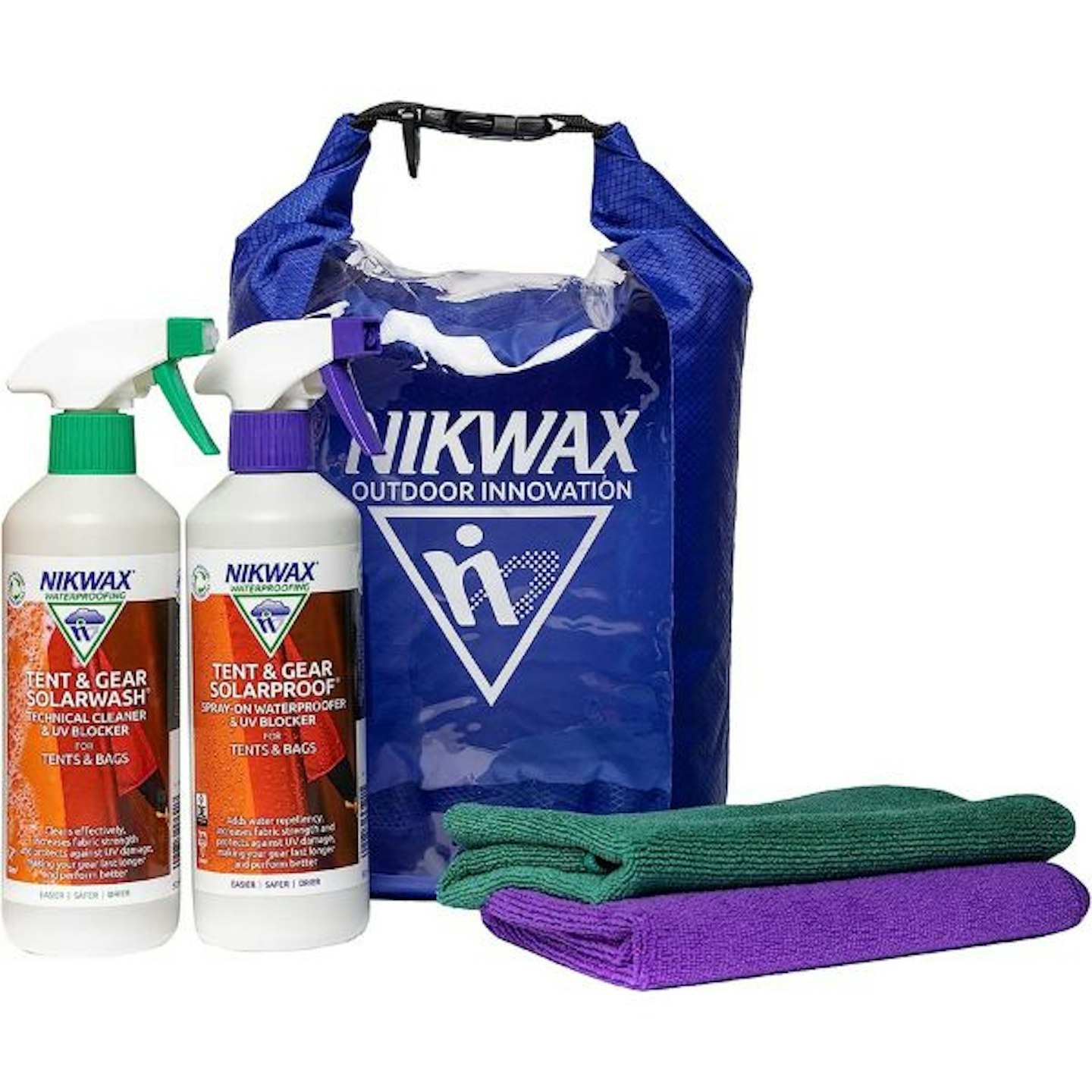 Get half-price digital OS Maps! Trail and Country Walking magazine members get 50% off an annual subscription to OS Maps for 12 months! Find out more here.
Don't forget to subscribe to the Live For The Outdoors newsletter to get expert advice and outdoor inspiration delivered to your inbox!