Outdoor hardware and walking accessories have proliferated beyond head torches and compasses. Sometimes that's for the better, sometimes for the worse. For the better because the useful items help keep us safe and our outings more enjoyable. For the worse because there are a lot of gimmicks and garbage out there.
The fundamental essentials for hiking haven't changed. They might have evolved and been refined over the years, but a compass, for example, is still a compass. No fancy outdoor smartwatch has replaced it yet. Some items, such as trekking poles, have become very popular in the last 20 to 30 years. Others, like high-SPF sunscreen, have become a must for hikers.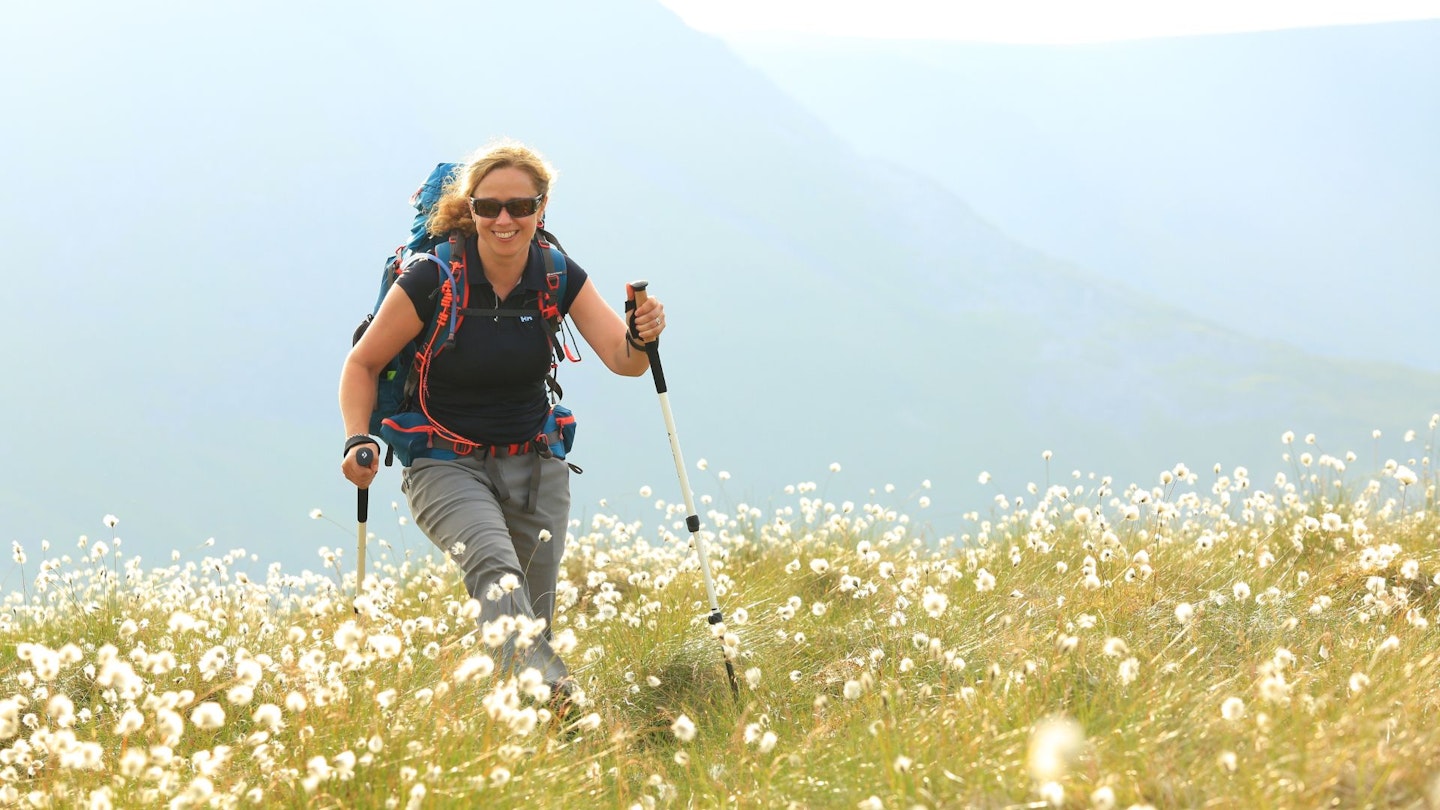 The best walking accessories at a glance:
Best head torch: Black Diamond 500-R Headlamp - View on Black Diamond
Best first aid kit for hiking: Lifesystems Explorer First Aid Kit - View on Ellis Brigham
Best basic compass: Silva Starter 1-2-3 - View on Amazon
Best sunscreen for hiking: Lifesystems Mountain Sun Cream SPF50+ - View on Cotswold Outdoor
Given the absurdly broad category of walking accessories, in this article, we're looking at the key items you need beyond footwear, clothing, backpack, and sustenance, plus some useful but non-essential additions.
Best walking accessories in detail:
Best head torch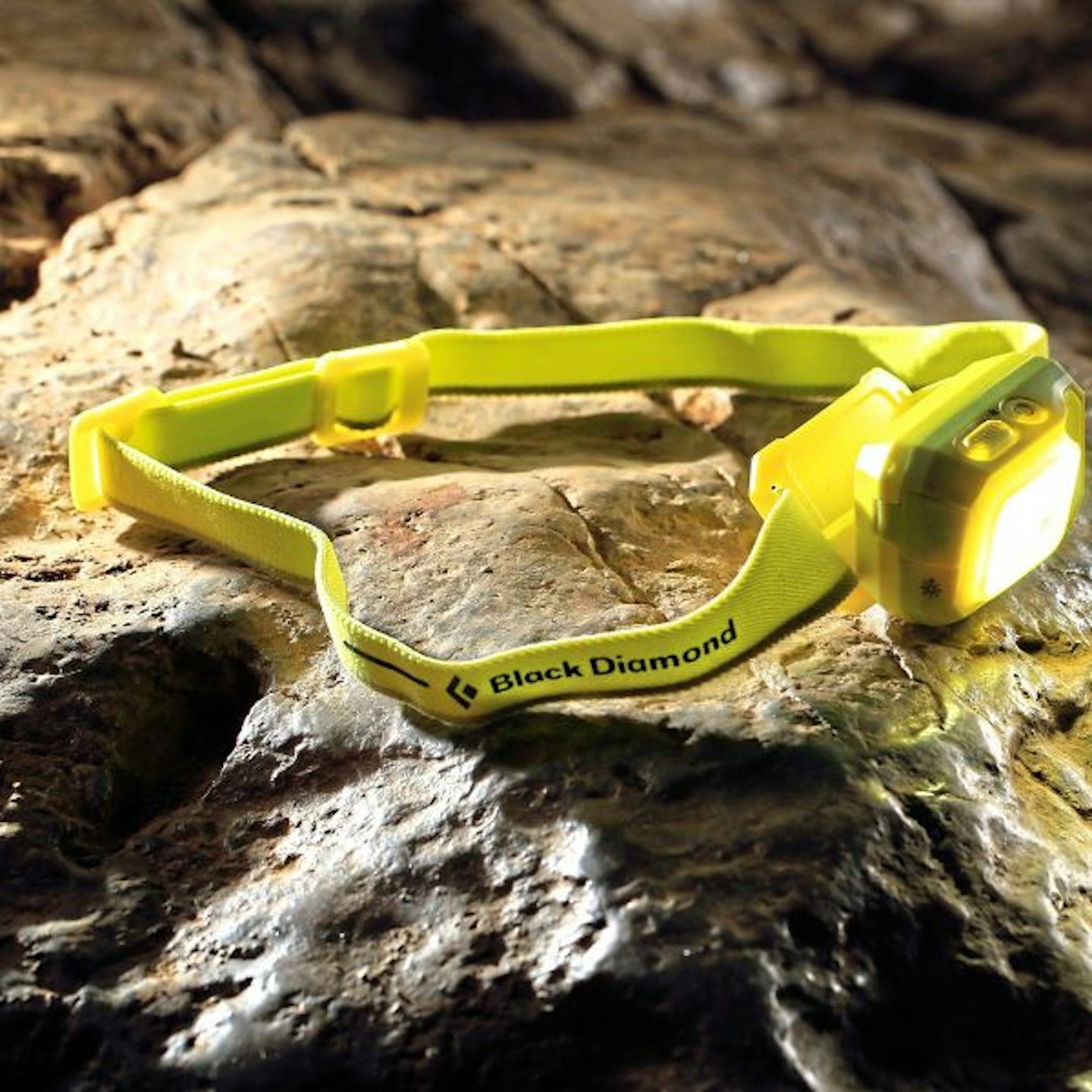 Live For The Outdoors
Description
This is a fantastic head torch if you're willing to pay the high price for it. It has dimmable
Pros
Light modes for map reading
Very bright
Great weatherproofing
Cons
Ergonomics takes getting used to
Hybrids can be more versatile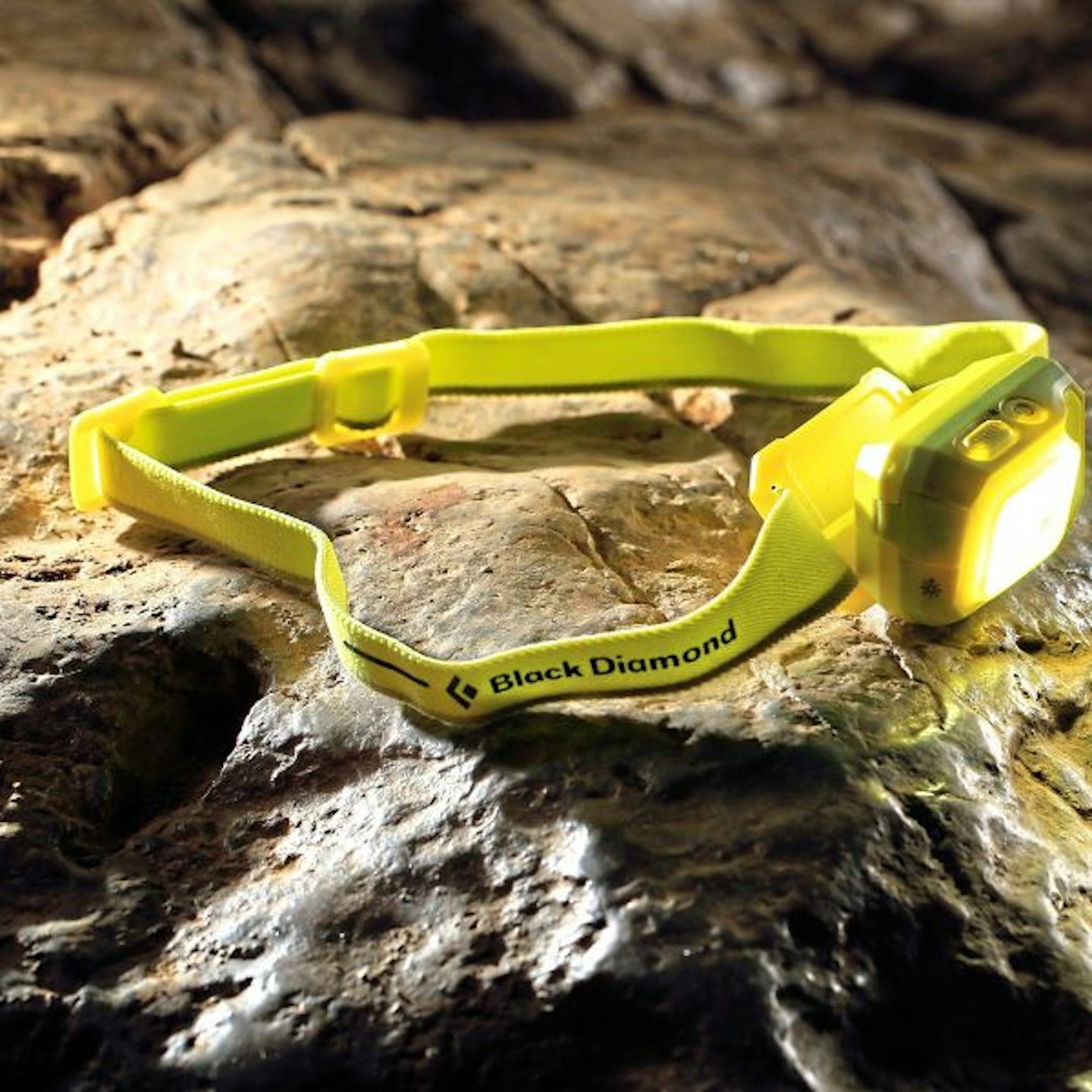 Best value head torch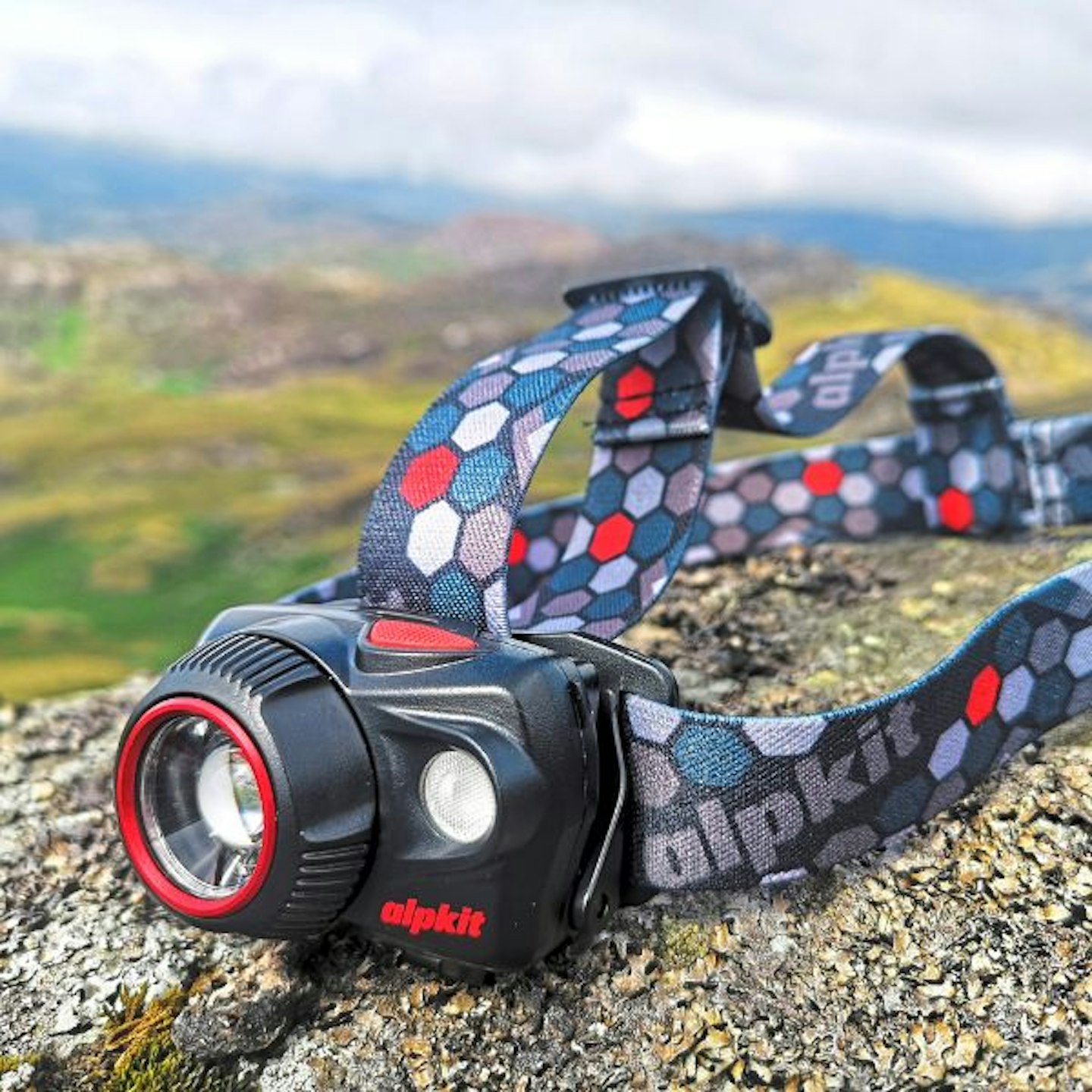 Live For The Outdoors
Description
Addressing the question of expense is Alpkit's Qark head torch. It's simple, comfortable, and
Pros
Good value
Lightweight
Comfortable
Hybrid
Cons
Not as tough as some
No battery level indicator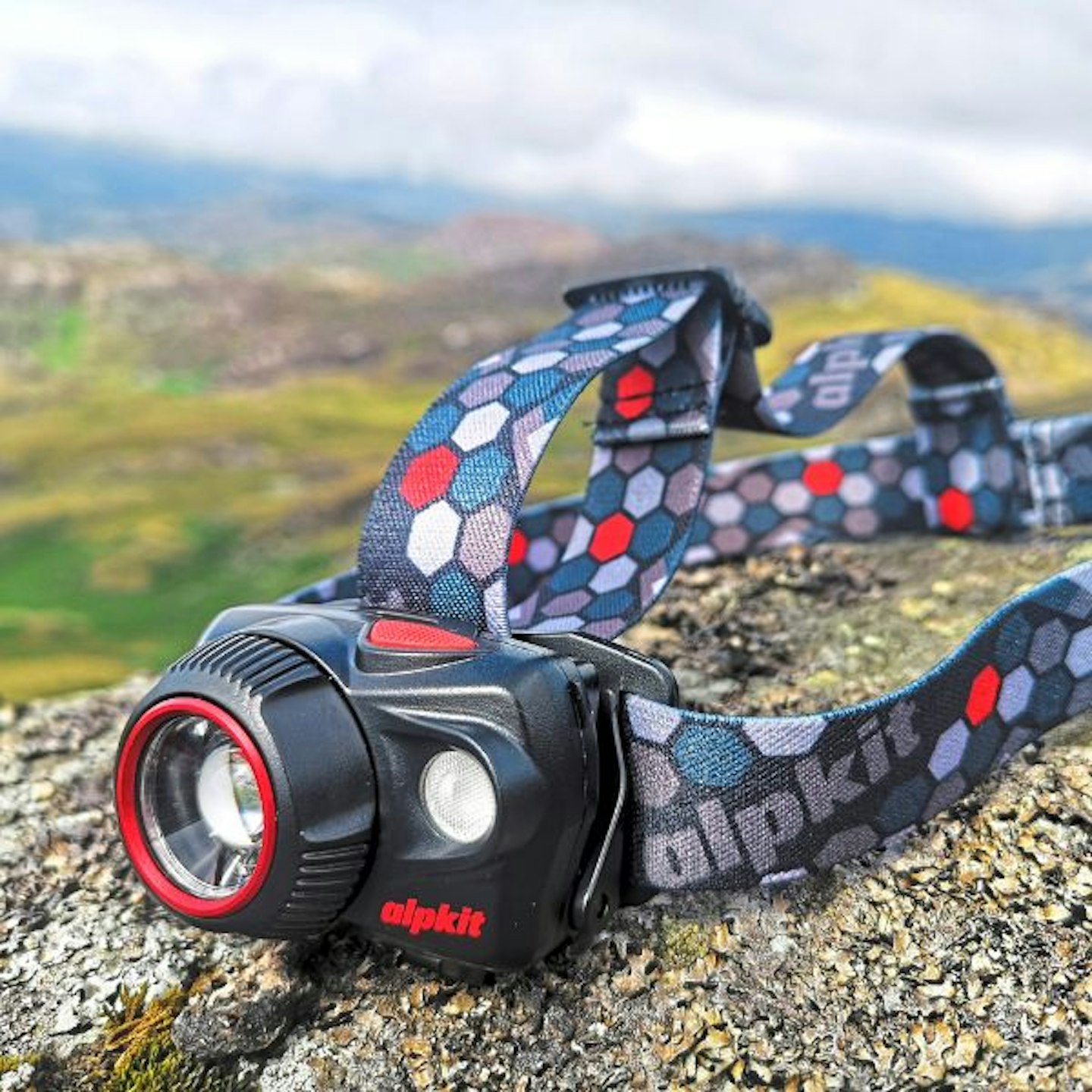 Best handheld torch for hiking and camping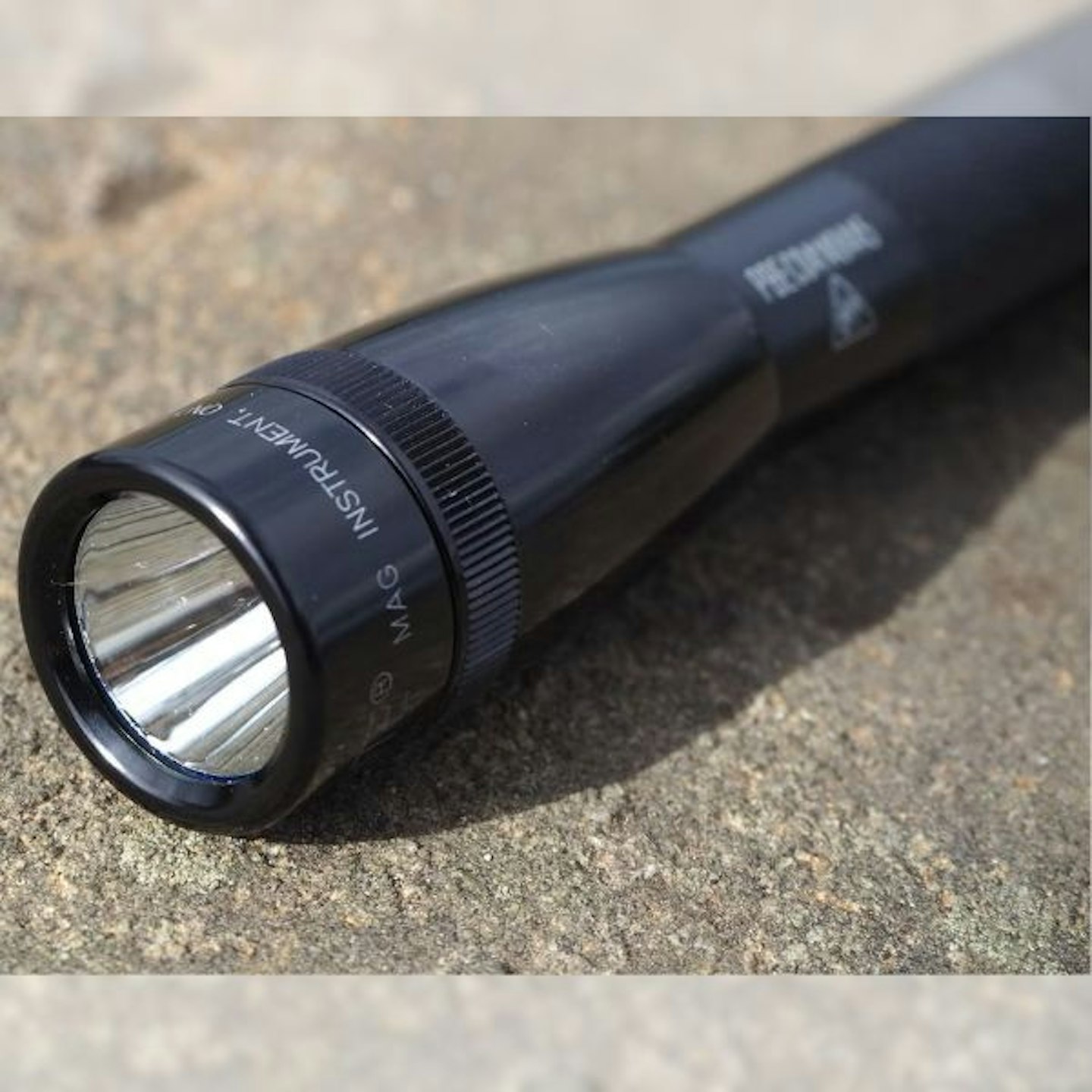 Live For The Outdoors
Description
American torch specialist Maglite produces everything from keyring lights to torches for emergency
Pros
Simple twist operation
Tough and water resistant
Bright without being overkill
Compact
Cons
Supplied AAs aren't rechargeable
Not the best run time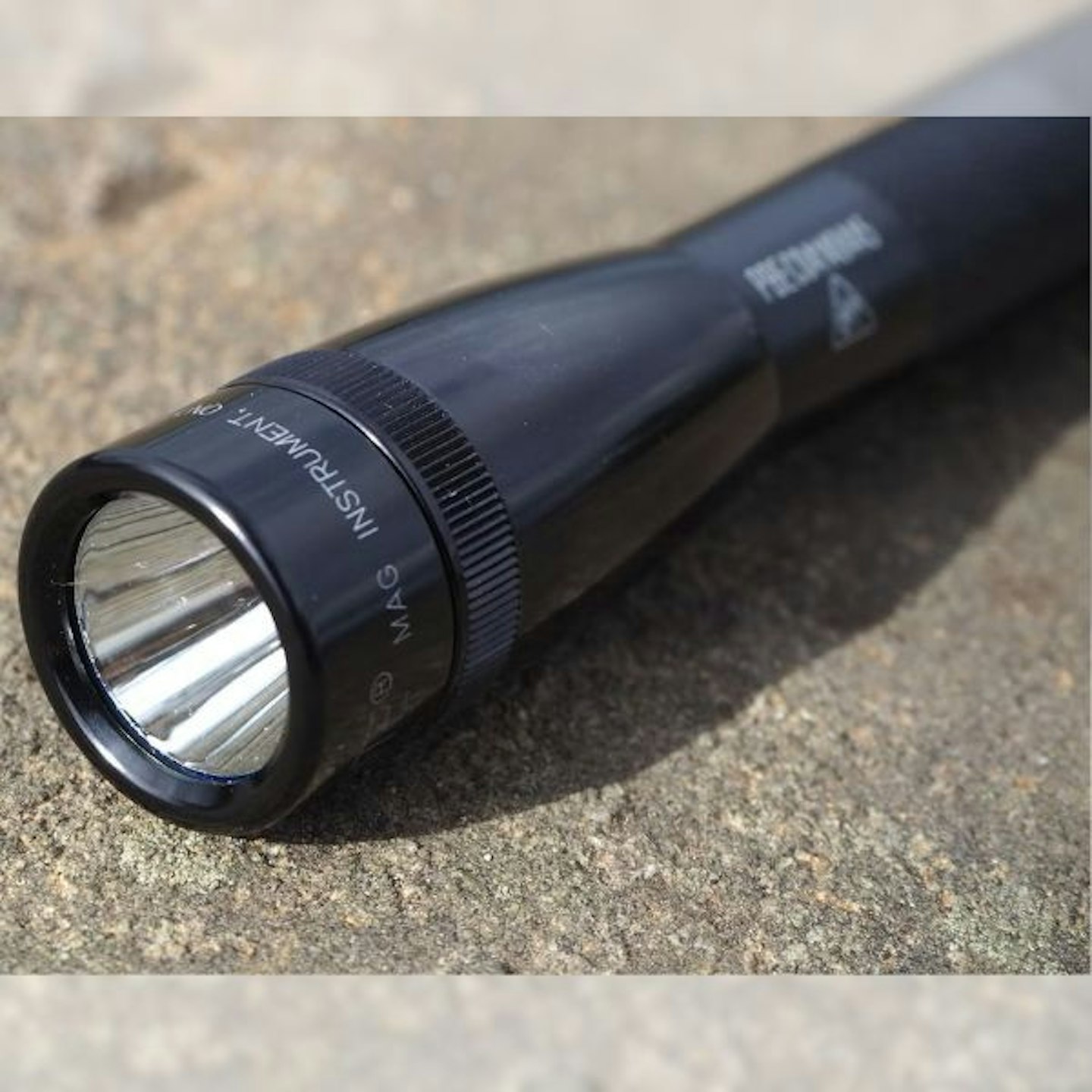 Best first aid kit for hiking
Description
First aid kit contents vary depending on the activity and how many people they're for.
The
Pros
Comprehensive list of contents
High-quality first aid kit
Nicely organised
Cons
More compact kits available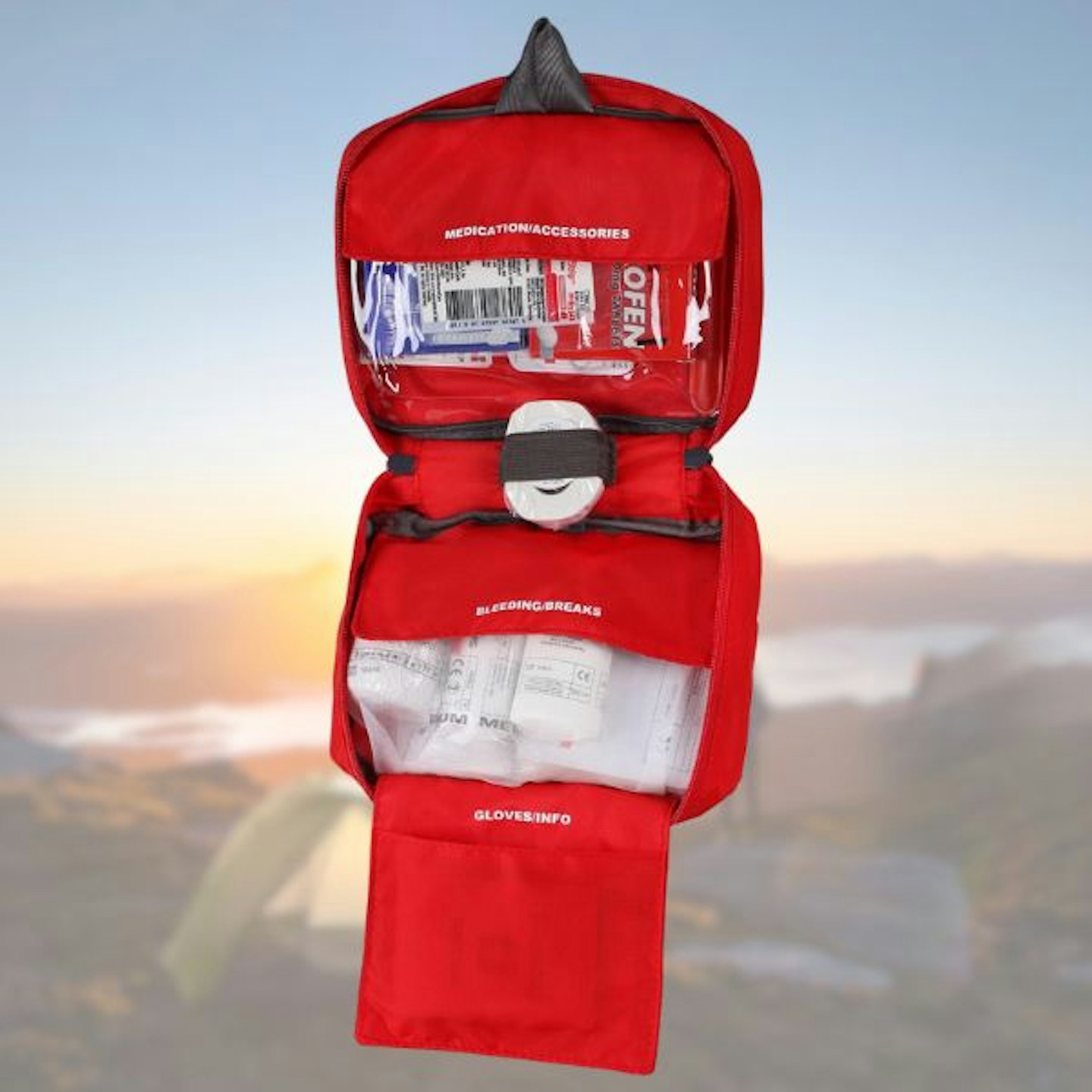 Best emergency blanket
Description
Some of the most essential hiking accessories are also the smallest and least expensive, such as
Pros
Generous size
Can be used for signalling
Great value
Cons
None - ideal emergency blanket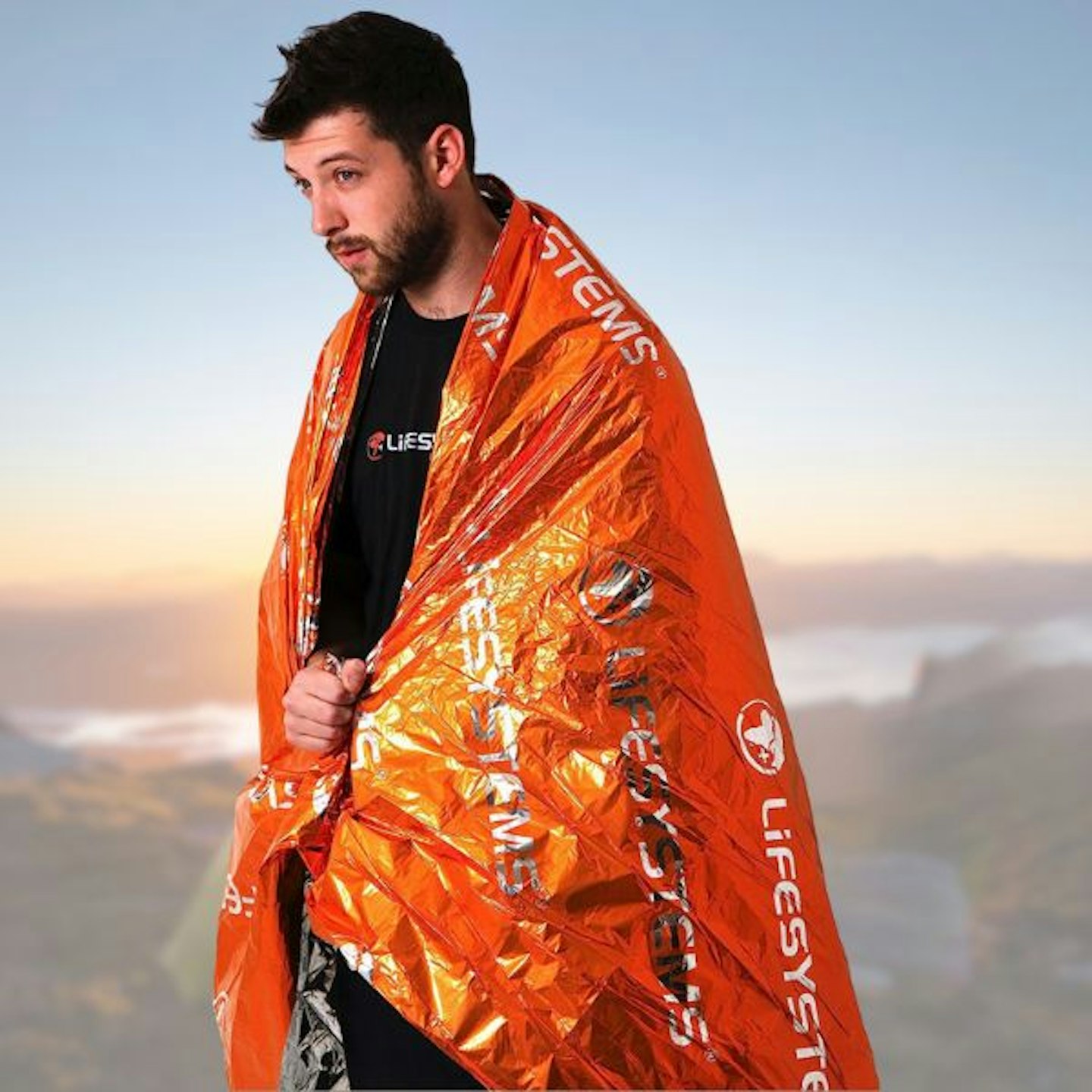 Best basic compass
Description
Basic knowledge of map reading and navigation is an absolute essential for hiking and trekking in
Pros
Rotatable housing
Waterproof
Detachable lanyard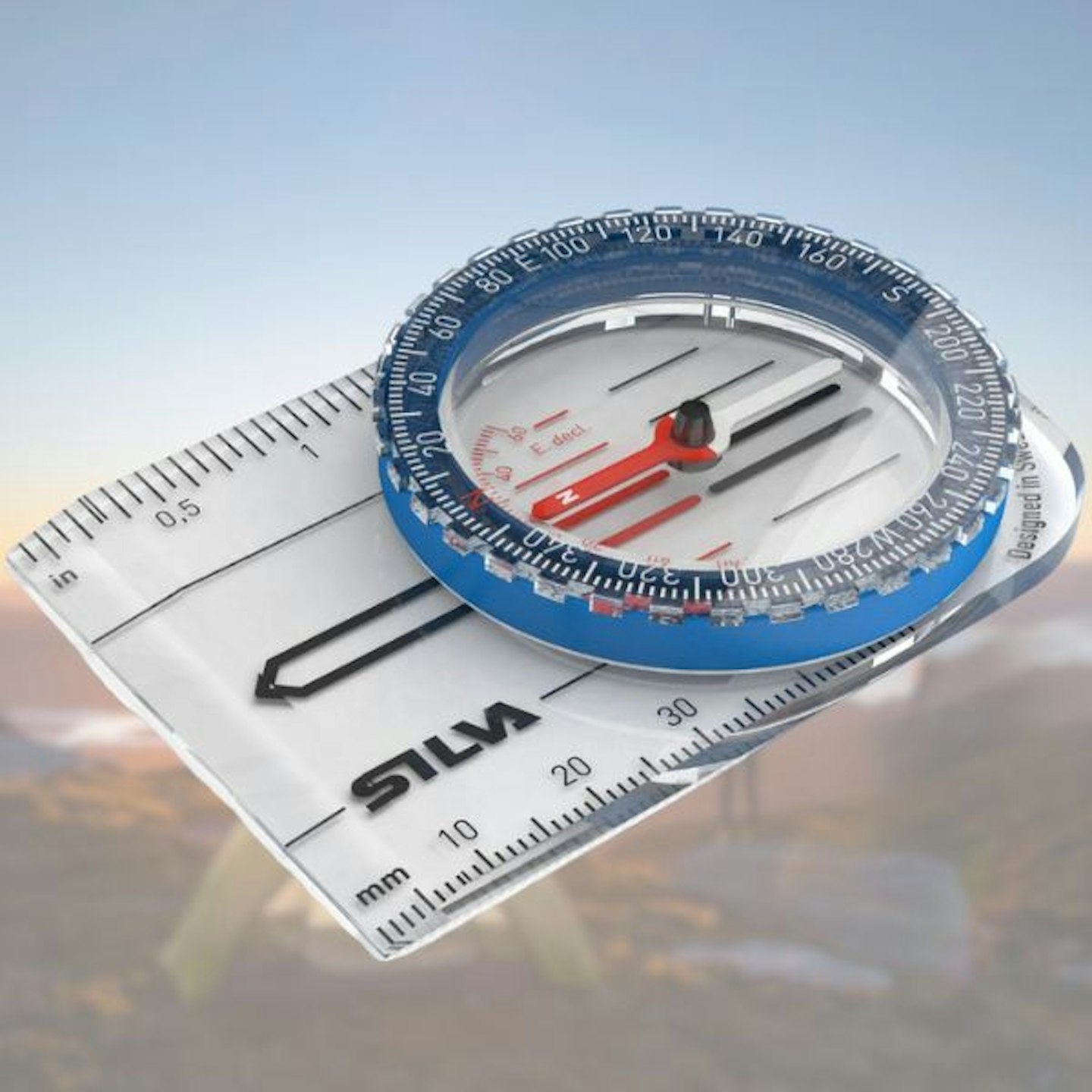 Best water purifier
Description
This pocket-sized water purifier is more effective than most options. Water filters remove cysts
Pros
Removes cysts, bacteria, viruses, and particulates
Tough
Also reduces chemicals and heavy metals
Cons
Not the fastest flow rate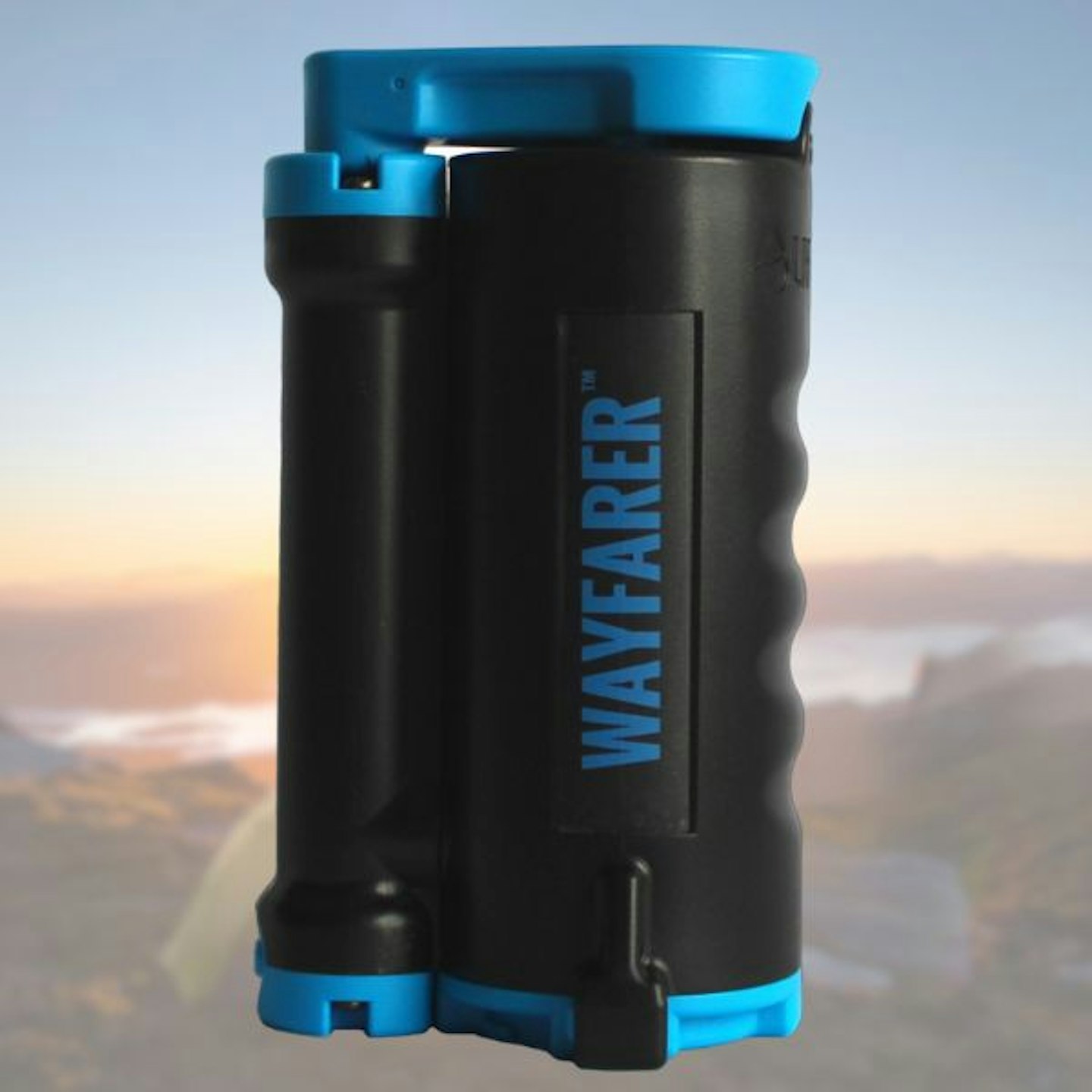 Best water bottle
Description
The tough metal water container is a timeless hiking classic. This option from Swiss brand SIGG is
Pros
Sustainable
Tough
Good value
Lightweight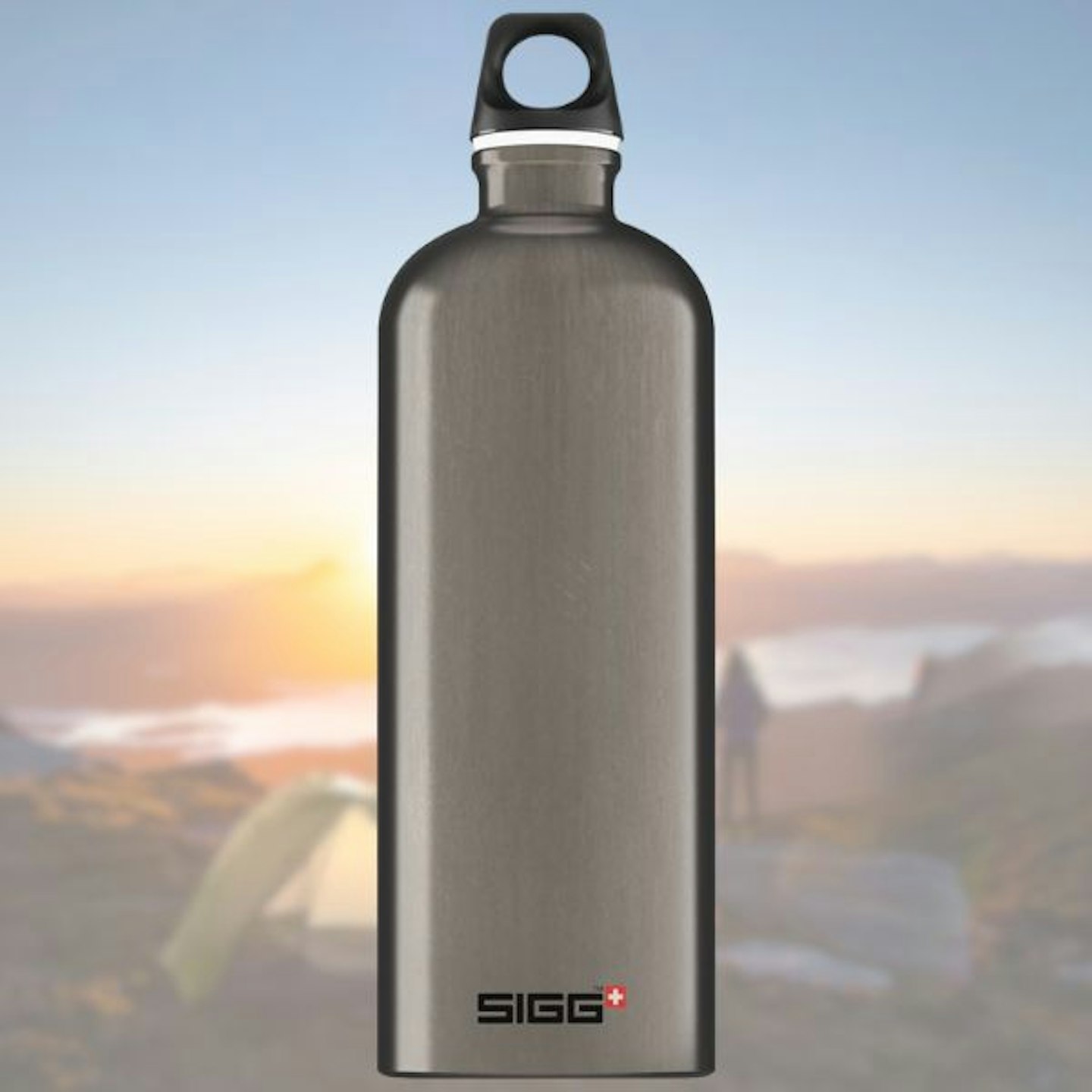 Best flask
Description
Pros
Several volumes available
Suitable for hot and cold liquids
Durable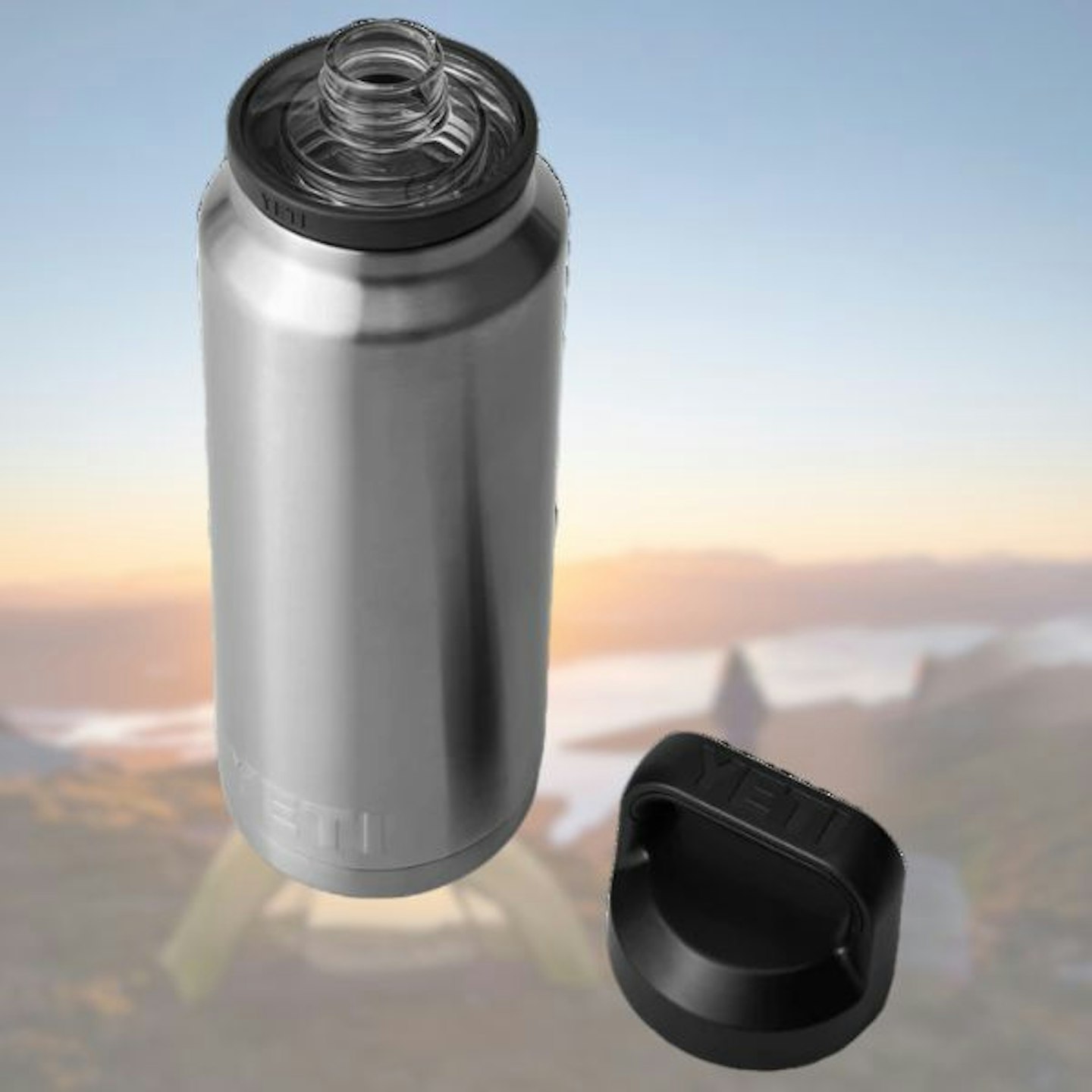 Best sunscreen for hiking
Description
There are a few things you want from your sunscreen. One of them is Broad Spectrum, which helps
Pros
UVA and UVB protection
Sweat and water resistant
No parabens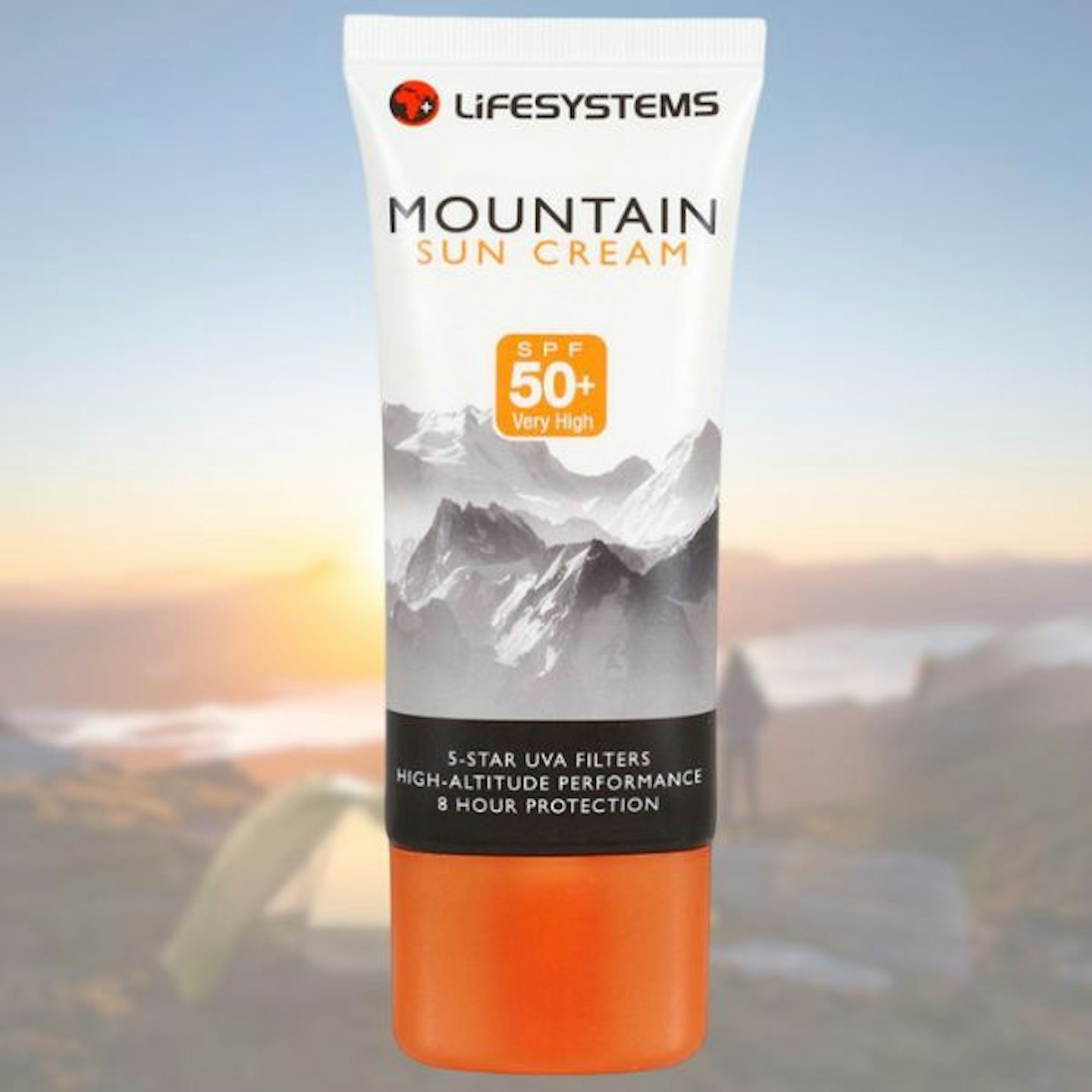 Best walking poles
Description
What made the Black Diamond Trail Ergo Cork stand out to us above all the rest was their
Pros
Fantastic build quality
Spares for almost all parts easily available
Cons
There are even lighter poles out there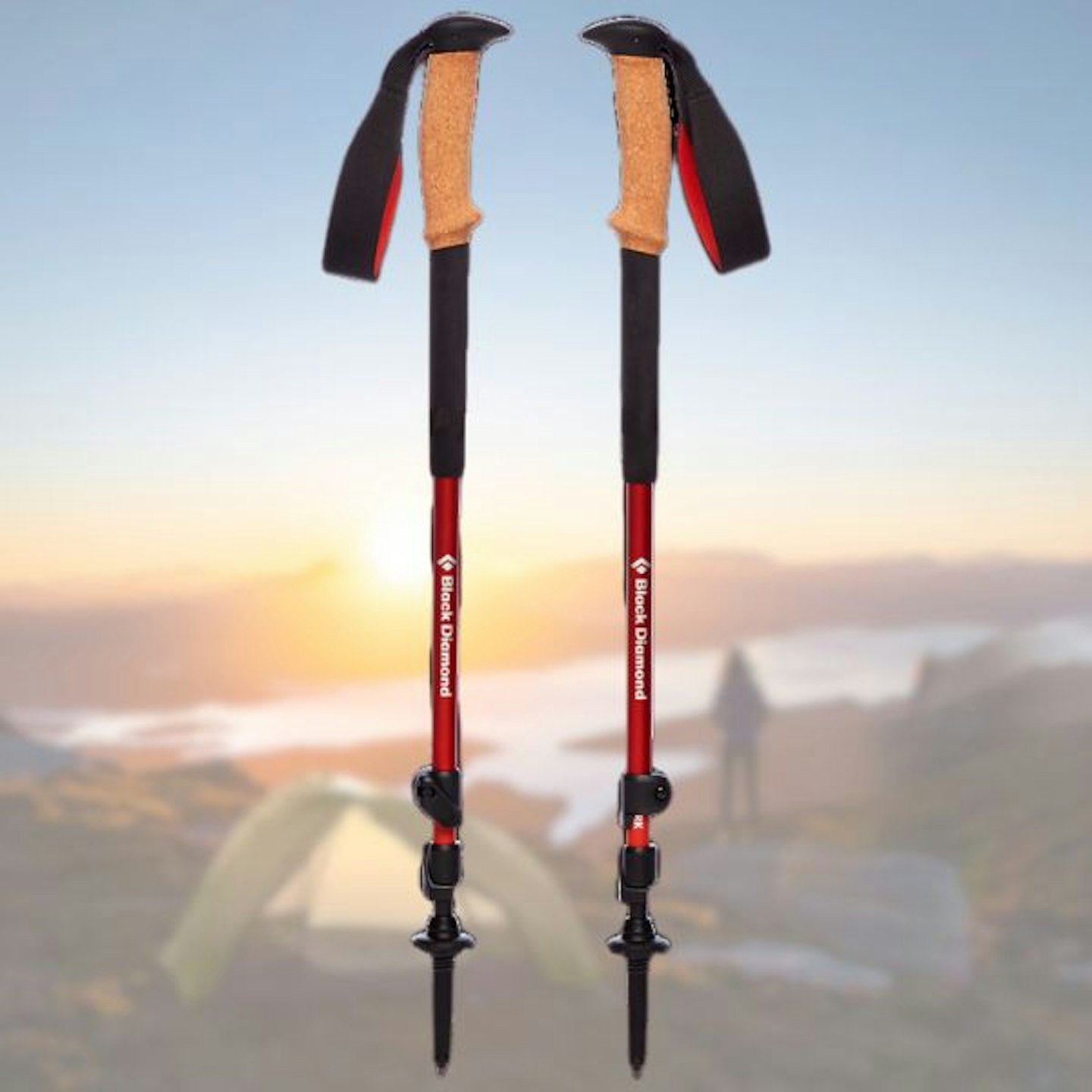 Best multisport smartwatch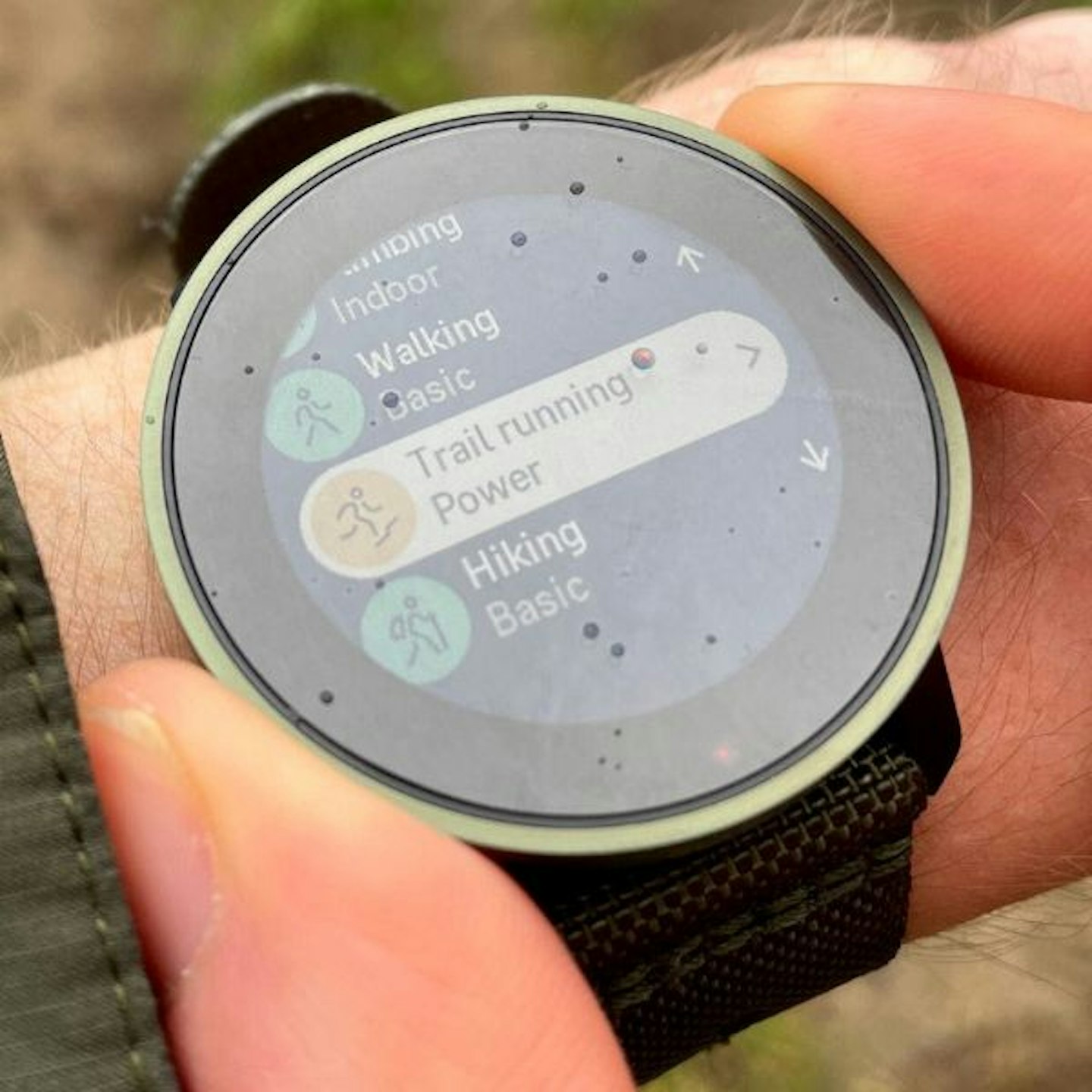 Live For The Outdoors
Description
We liked the predecessor of this watch very much, but it had a couple of niggles regarding the
Pros
Excellent layout
Looks awesome
Great app
Cons
App is a little slow to sync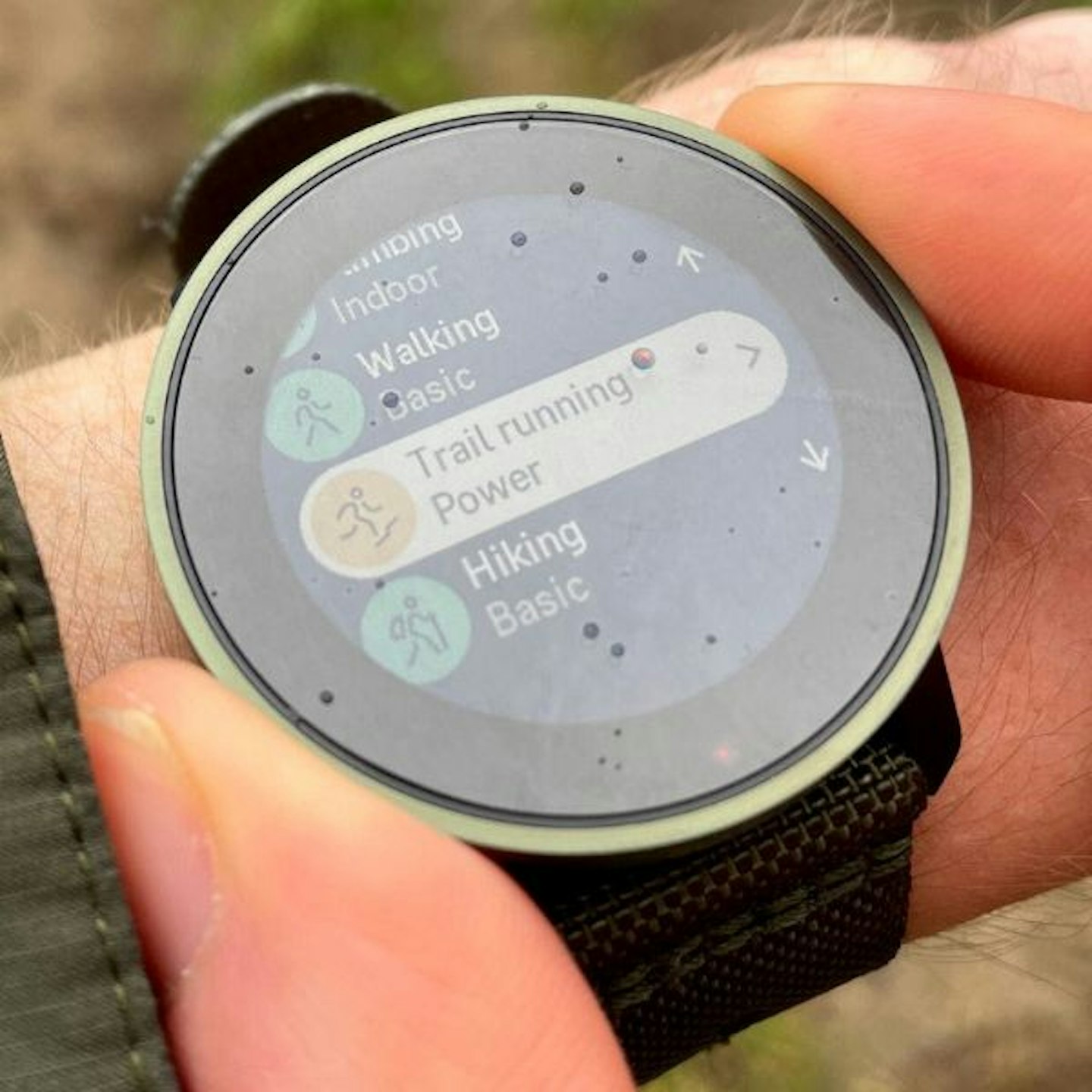 Best power bank for outdoors
Description
Thanks to its small size, decent capacity and, crucially, a tough outer, the Power Brick is the
Pros
Very tough
Looks cool
Useful built-in light
Cons
Some offer better capacity for the money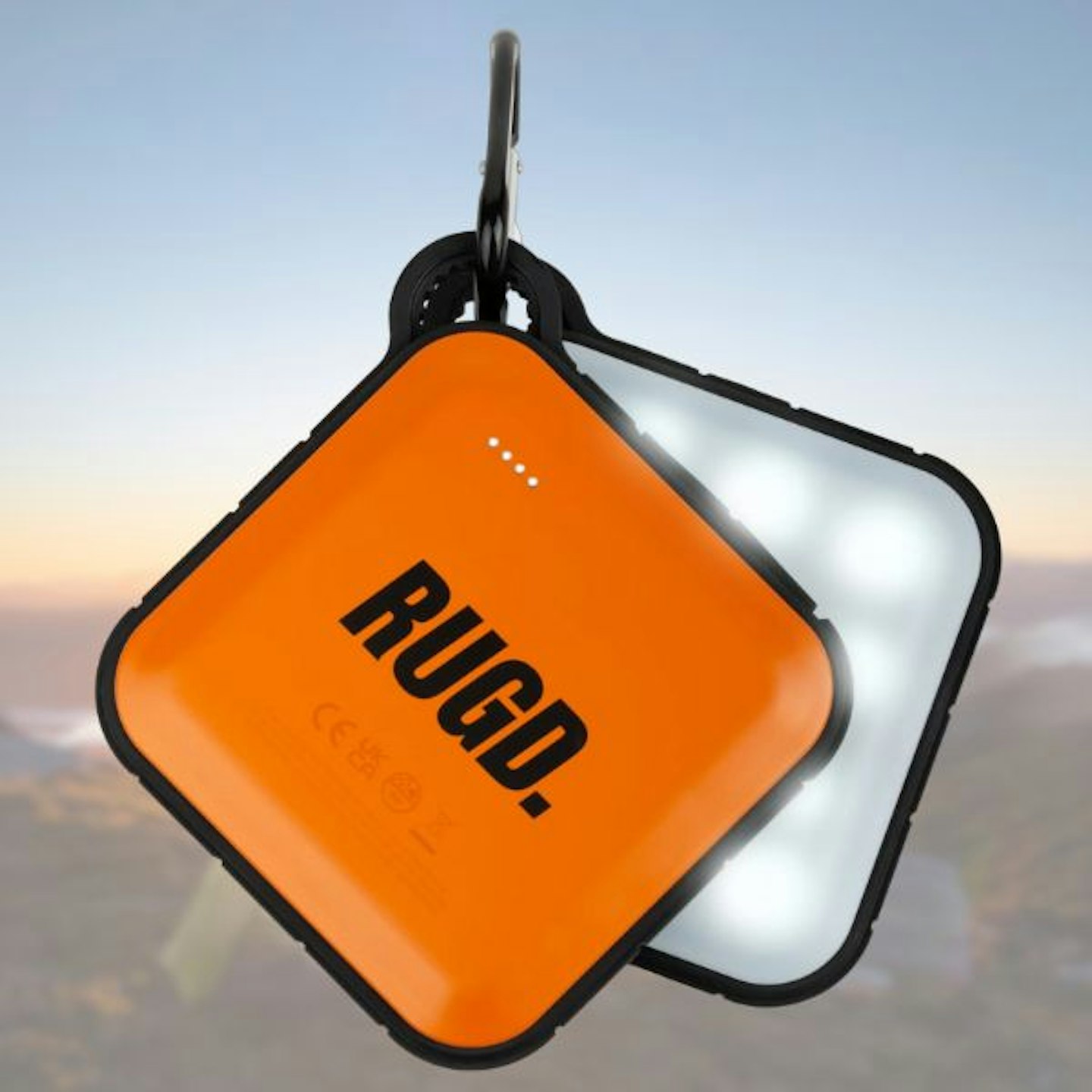 Best tough phone case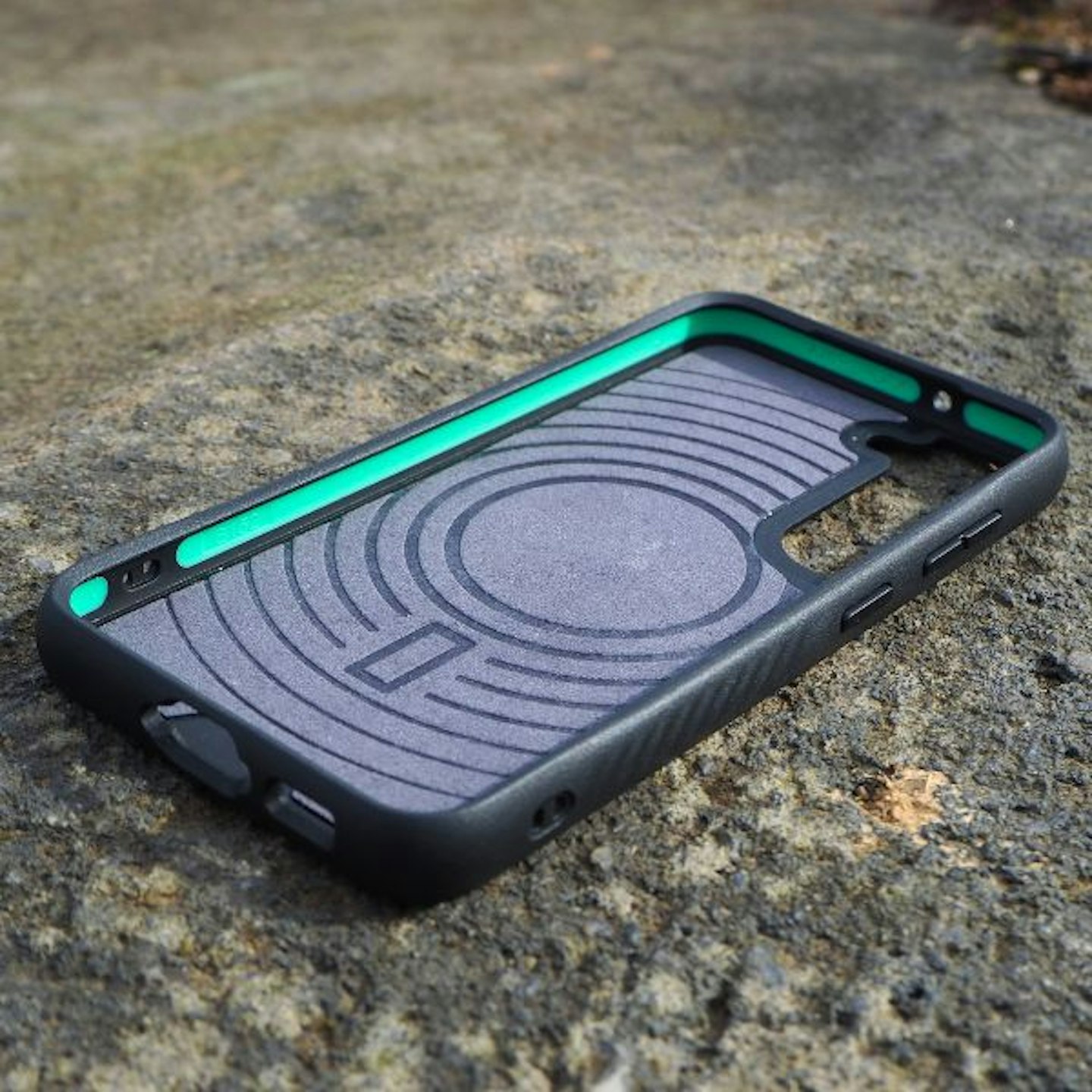 Live For The Outdoors
Description
Pros
Really impressive impact protection
MagSafe compatible
Still slim and minimalist
Cons
Only available for the latest 'big 3' smartphones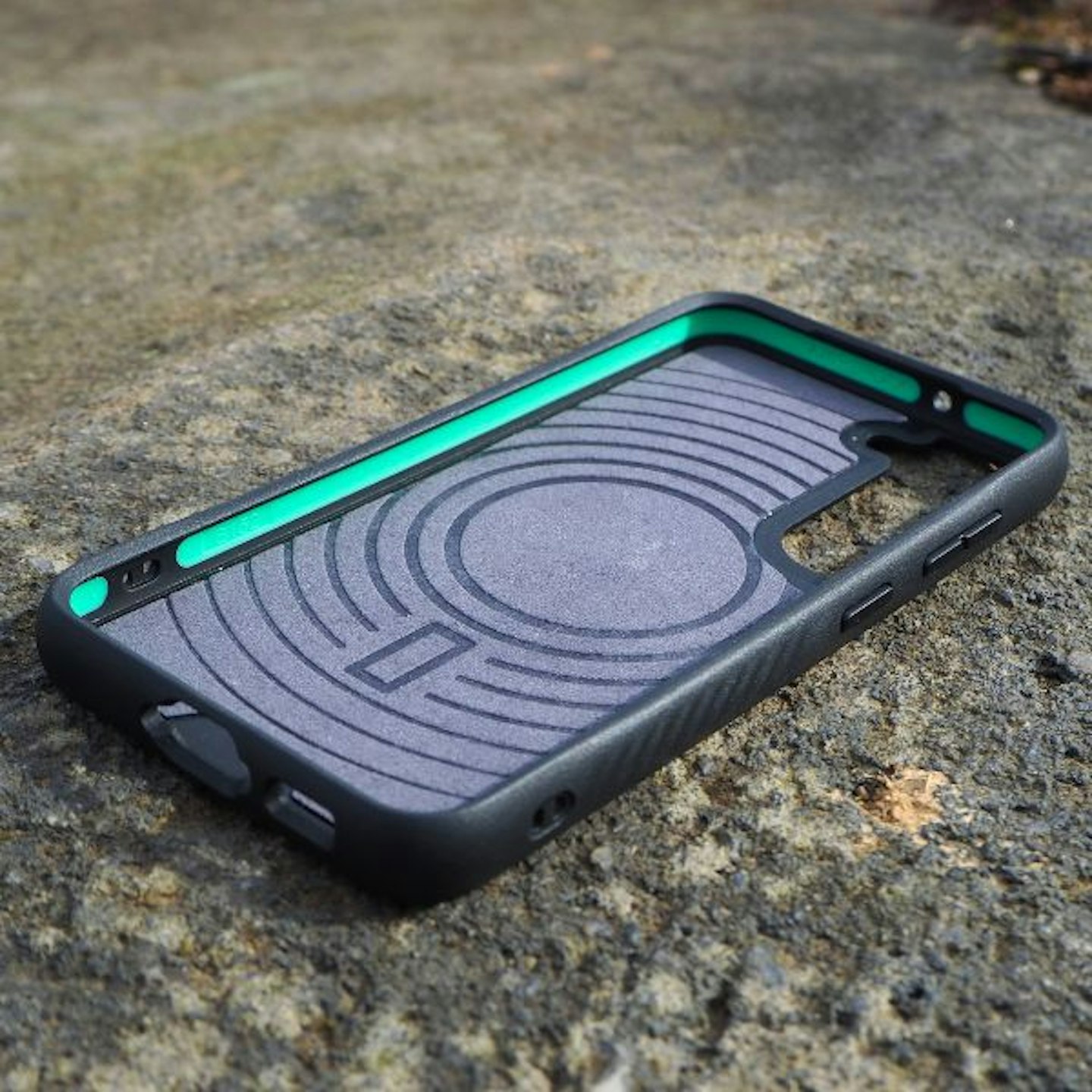 Winter hiking accessories
Irrespective of whether you hike in winter for the scenery, solitude, or the sheer challenge, there are some accessories that are important additions to your inventory.
Best winter gloves
Description
Pros
Warm
Plenty of features
Protective
Good value
Cons
Some pricier options are tougher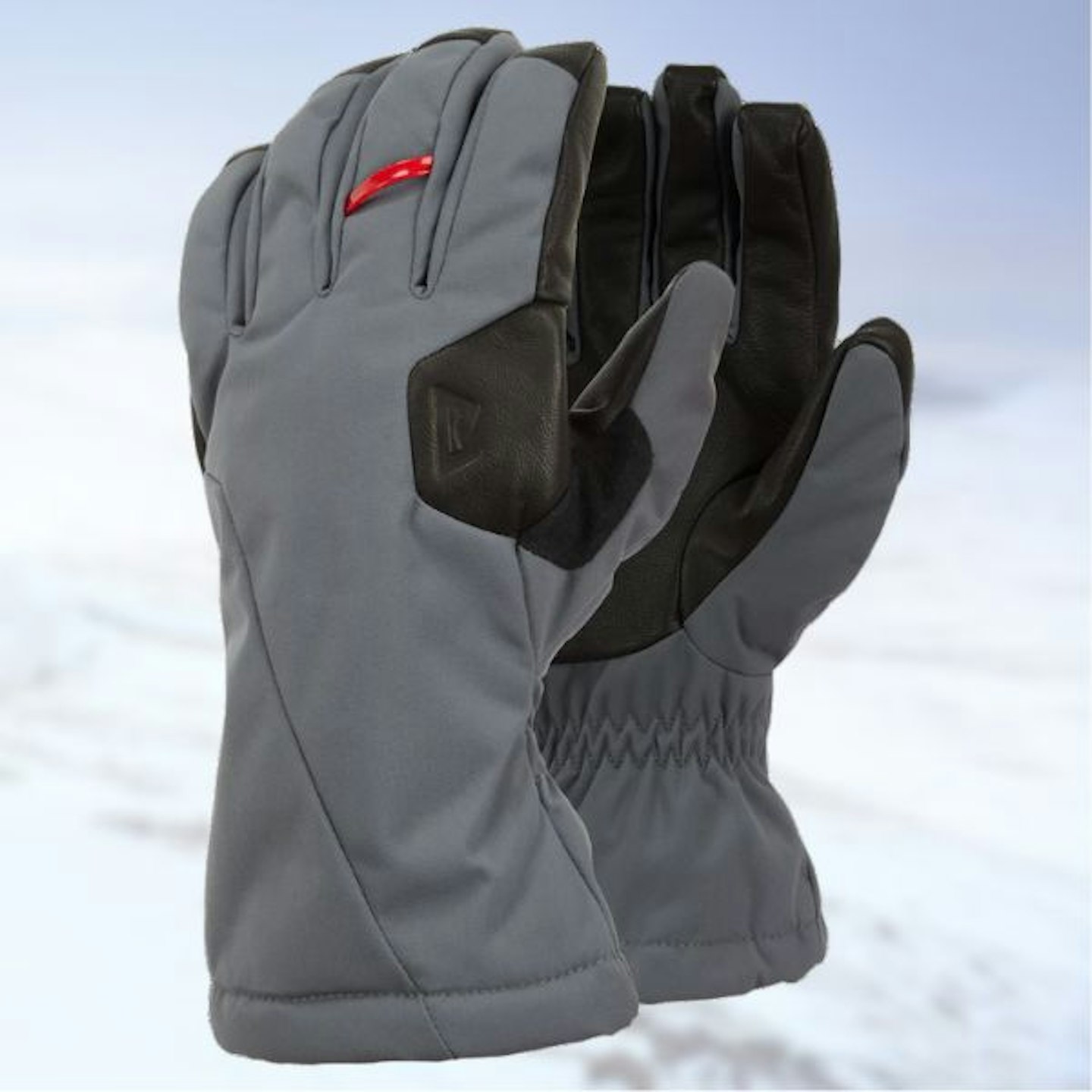 Best crampons
Description
The C1-rated Grivel G10 is a robust and reliable go-to crampon for hillwalkers. It can be attached
Pros
Full strap and step-in versions
Ideal for most mountain trips
Very easy to use
Cons
There are better options for very technical terrain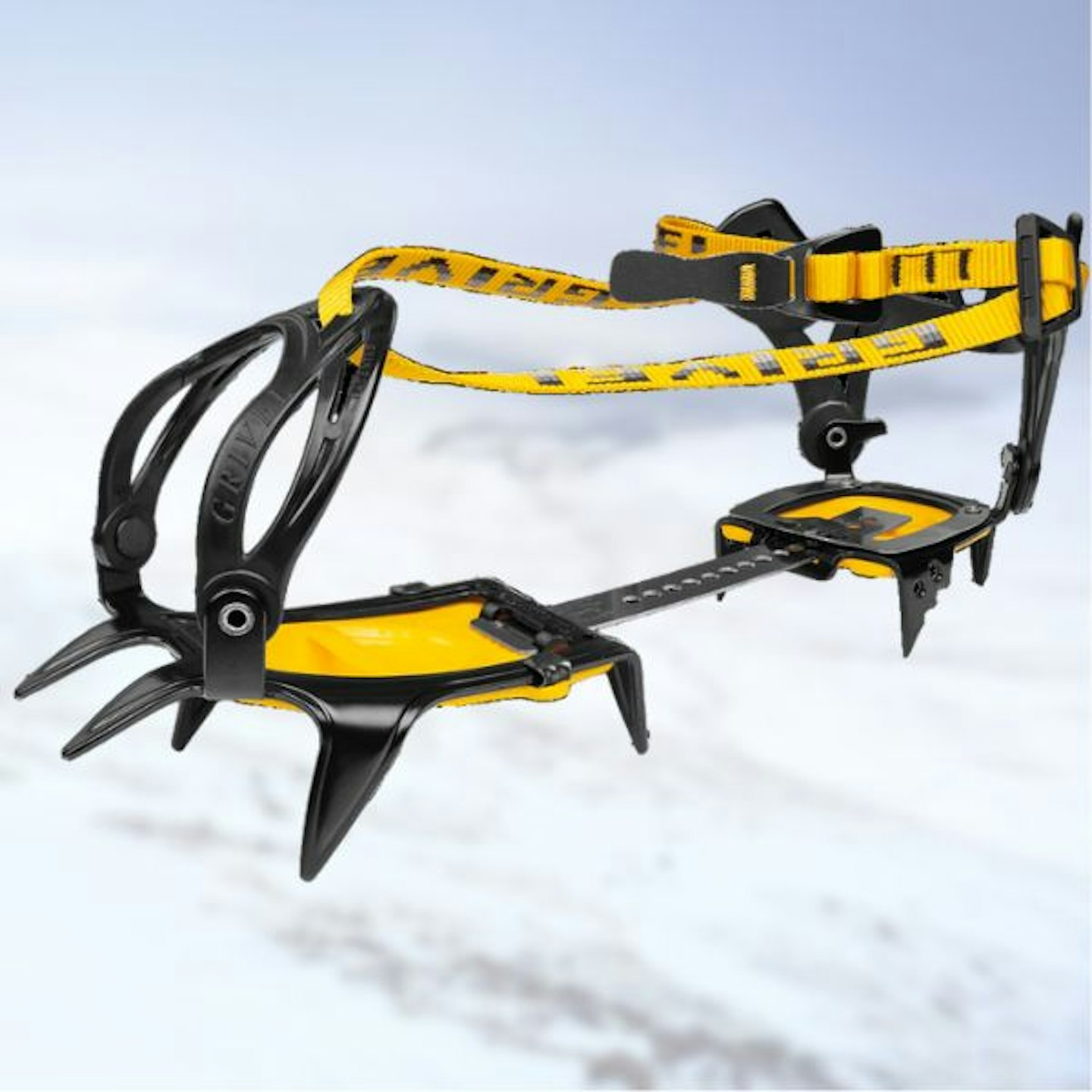 Best ice axe
Description
Pros
Comfortable in the hand
Versatile
Lightweight
Cons
Too light in axe head for some users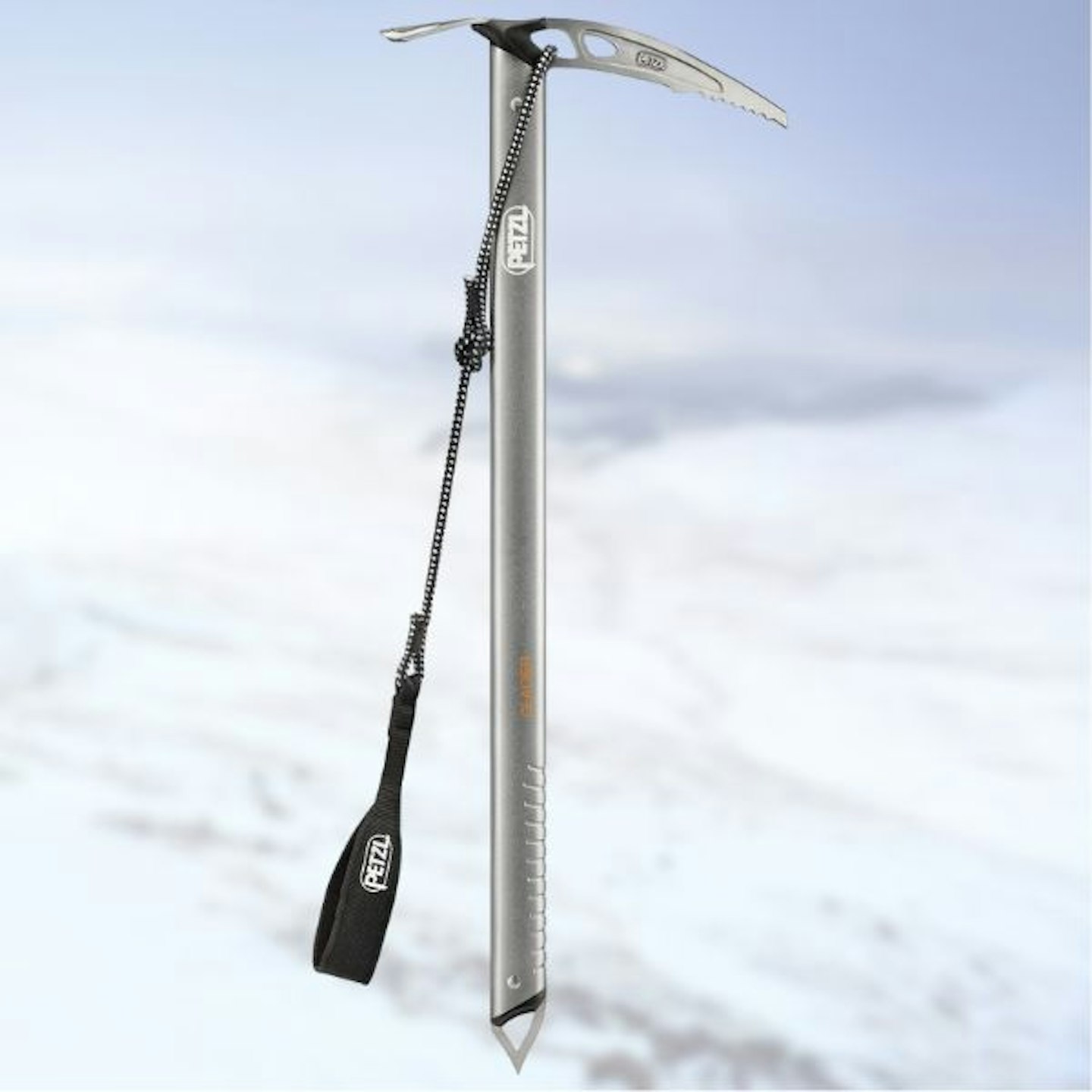 Walking accessory buying advice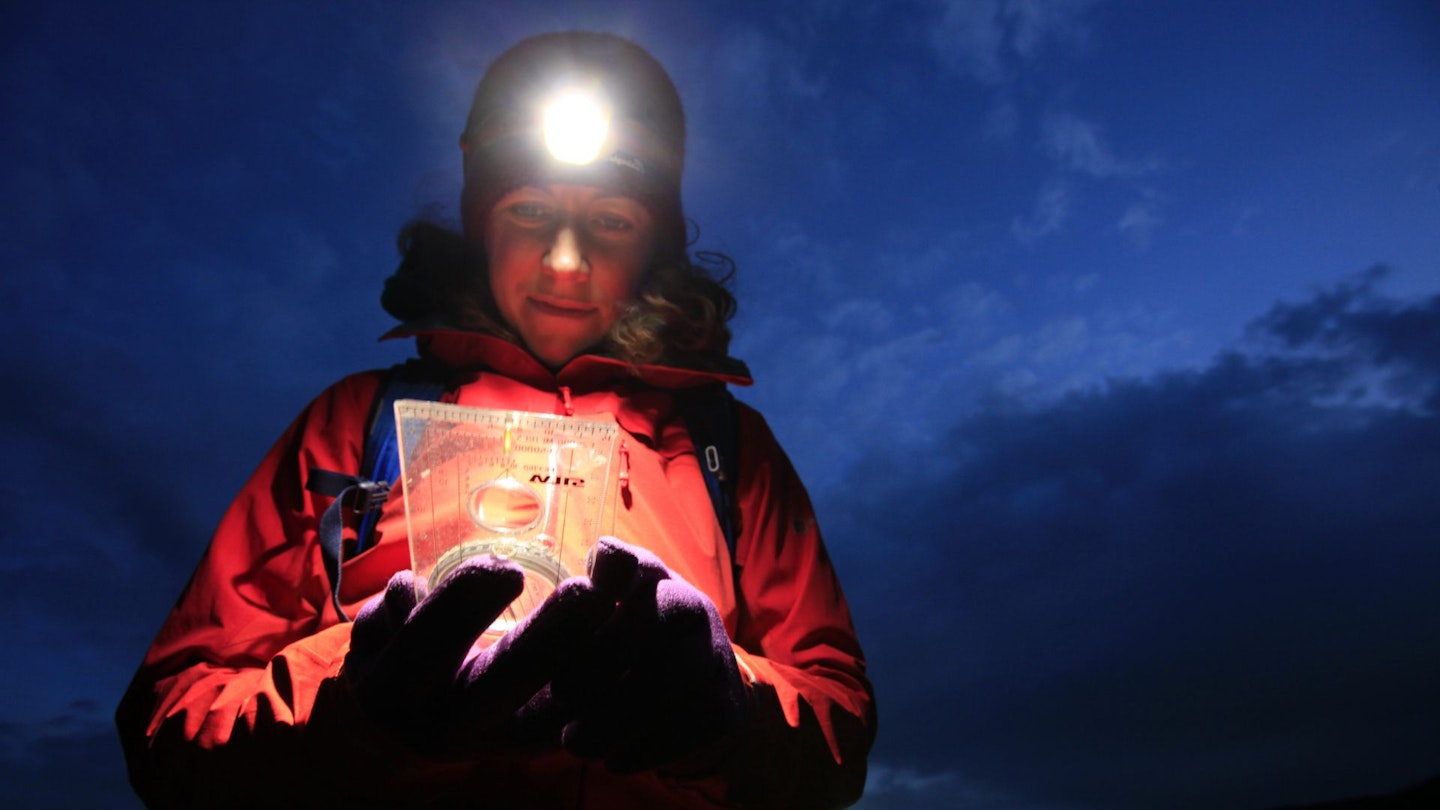 There are only a few walking accessories we class as absolutely essential. These are a head torch, compass and map, sunscreen and a first aid kit (including an emergency blanket). If you're hiking in winter, an emergency shelter, ice axe, and crampons also need to go into your rucksack.
Beyond that, everything else is optional. Important, perhaps (like trekking poles), but optional nevertheless.
How you like to hike and your budget influence what hiking accessories you take with you. There are multiple options for different types of hiking that achieve the same thing. For example, people going on fastpacking trips won't want to take a heavy stainless steel flask but a lightweight water bottle or hydration bladder instead.
Multitools are a handy accessory to carry – a lot of hiking gear lists include them. If you're doing overnight or multiday trips, they're certainly useful to take. But a multitool doesn't just mean a knife. For example, you can get sporks with bottle openers, which makes this humble piece of cutlery a multitool.
Trekking poles are incredibly popular because they aid balance and reduce strain on the body. To find out all about trekking poles, read our guide we created in partnership with LEKI.
How we test
This wide collection of products come recommended following weeks, months, sometimes years of testing by our experienced gear testers.
We love getting our hands on walking accessories, both conventional and innovative options, to always stay on top of the very best products currently on the market and to filter the accessories from the gimmicks.
Get half-price digital OS Maps. Trail and Country Walking magazine members get 50% off an annual subscription to OS Maps for 12 months. Find out more here.
Don't forget to subscribe to the Live For The Outdoors Newsletter to get expert advice and outdoor inspiration delivered to your inbox!
Chris Williams is a Digital Content Writer for Live For The Outdoors. He trained as a journalist in New Zealand and has been working on Live For The Outdoors since 2021.