In the days of yore, most two-person tents were cramped and coffin-like. You'd only want to share these camping tents with someone with whom you were already intimate.
But as technology has advanced, materials have become lighter, and tent design has improved. Many modern two-person tents offer generous floor space and headroom while trimming weight and packed size. There are now various ultralight models that weigh under a kilo, including minimalist single-skin shelters and trekking pole tents.
Black Friday 2-person tent deals
Last chance! Black Friday deals are sticking around until the end of November. Here at LFTO, we're tracking and reporting the very best Black Friday discounts on our top-rated tents all month long.
Most popular: Vango Nevis 200 - 30% off on Cotswold Outdoor
25% off: Vaude Taurus 2P Tent - Save £75 on Cotswold Outdoor
15% off: Sea to Summit Alto TR2 Tent - Save £75 on Ellis Brigham
Granted, there are one-person tents and if you want an even lighter, compact shelter. Or bivvy bags move in that direction. But for less than 2-3kg, you can have it all – sturdy weather protection, superb liveability and excellent features.
The best two-person tents at a glance:
Best in Test: MSR Tindheim 2 – View on alpinetrek.co.uk
Best Value: Sierra Designs Clip Flashlight 2 – View on wildbounds.com
Best for durability: Wild Country Panacea 2 – View on winfieldsoutdoors.co.uk
Best lightweight two-person tent: Sea to Summit Alto TR2 – View on ellis-brigham.com
For the vast majority of users, a double-skinned tent with a separate inner and flysheet remains the best choice. Balancing space-to-weight with other factors like lifetime durability and overall weather protection they make the ideal three-season shelter. We've selected the very best two-person tents for a variety of use cases.
The best two-person tents in detail
Best in Test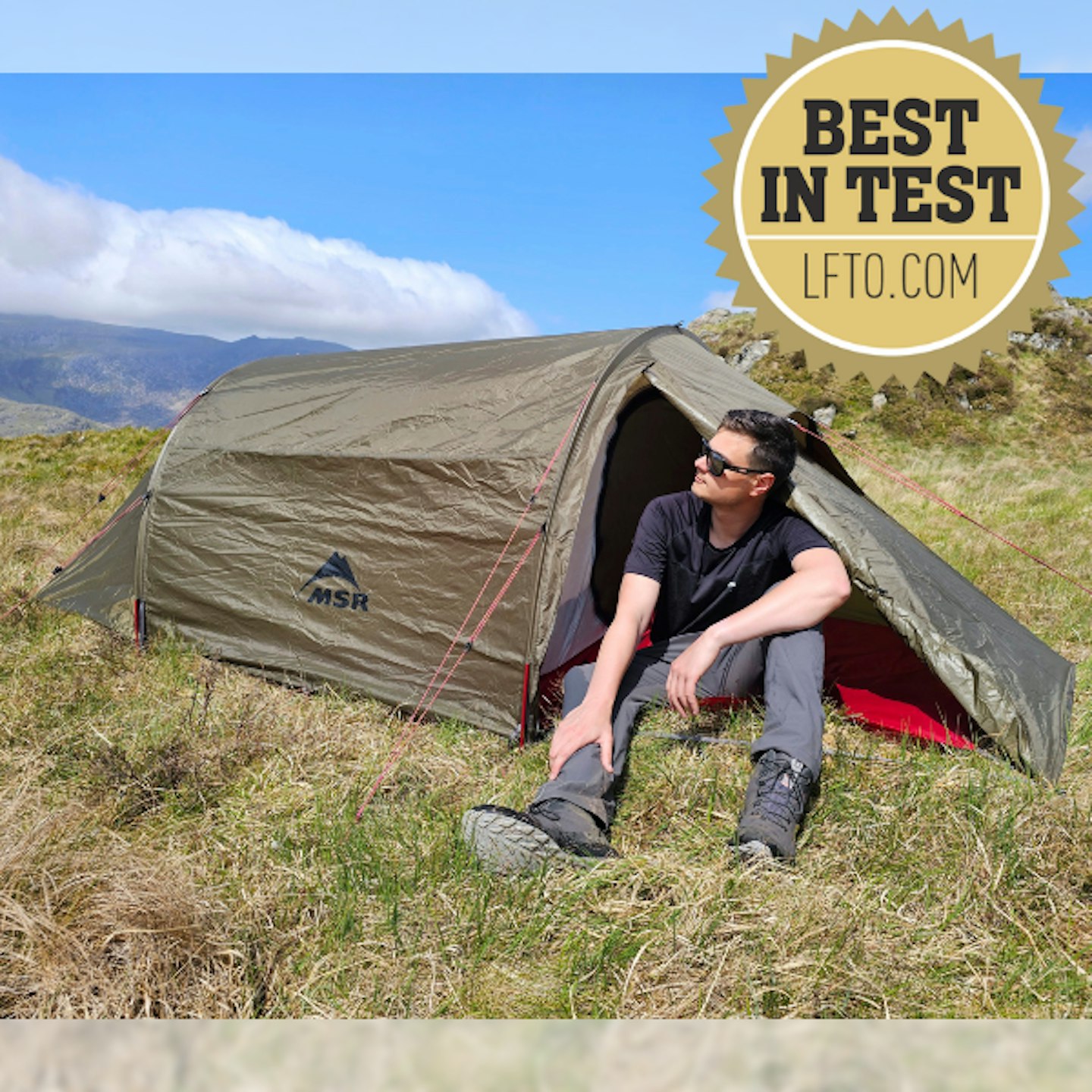 Live For The Outdoors
Description
The Tindheim 2 is a classic tunnel tent that pitches outer first or all-in-one, a first for MSR.
Pros
Good stability
Large living space
Ideal for longer trips
Cons
Not freestanding
Not the lightest or most compact option
Best Value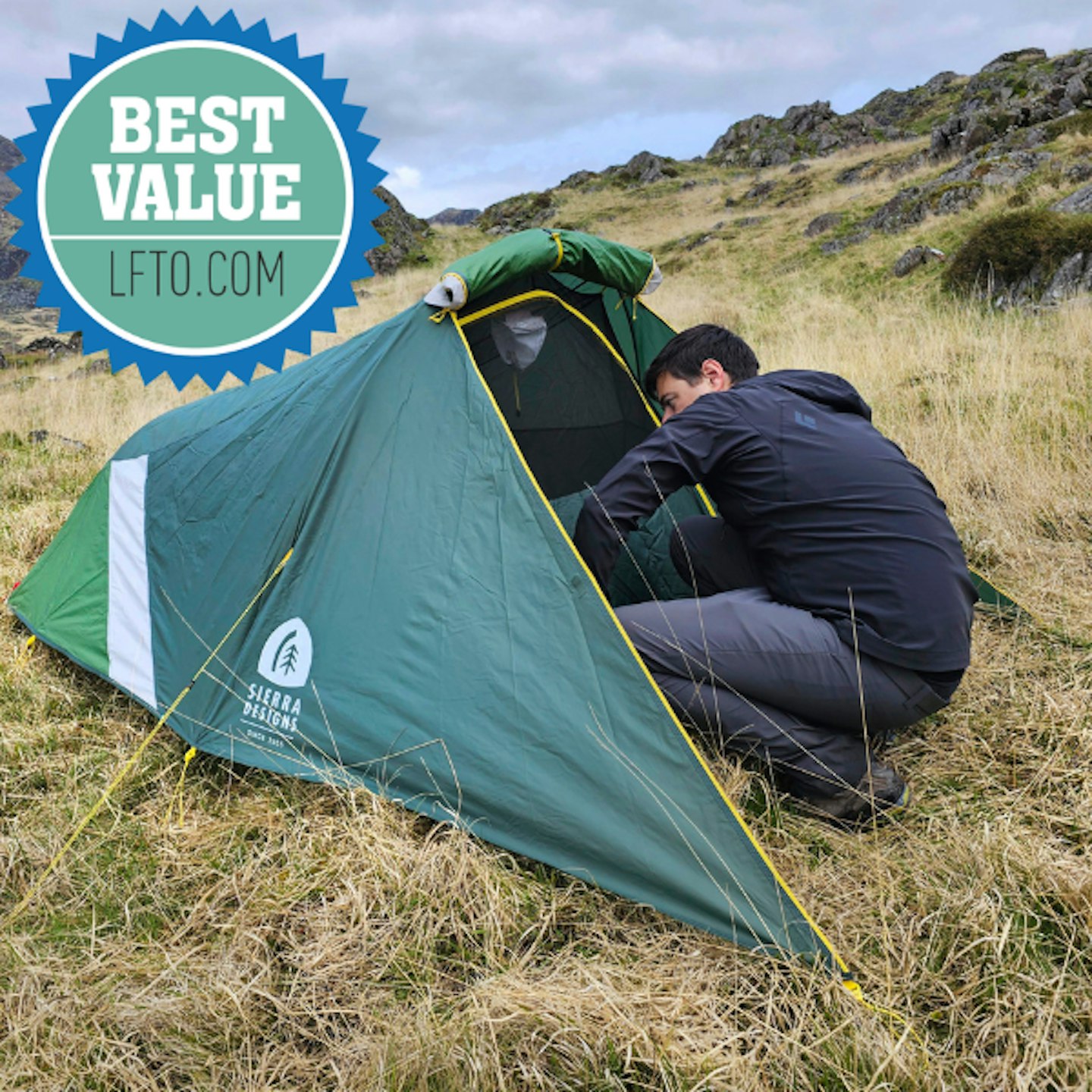 Live For The Outdoors
Description
This quick-pitching two-pole tunnel tent has a generous peak height, which provides enough room to
Pros
Recycled and PFC-free fly
Lightweight
Fast pitching
Cons
Not freestanding
Not the most spacious
Best for durability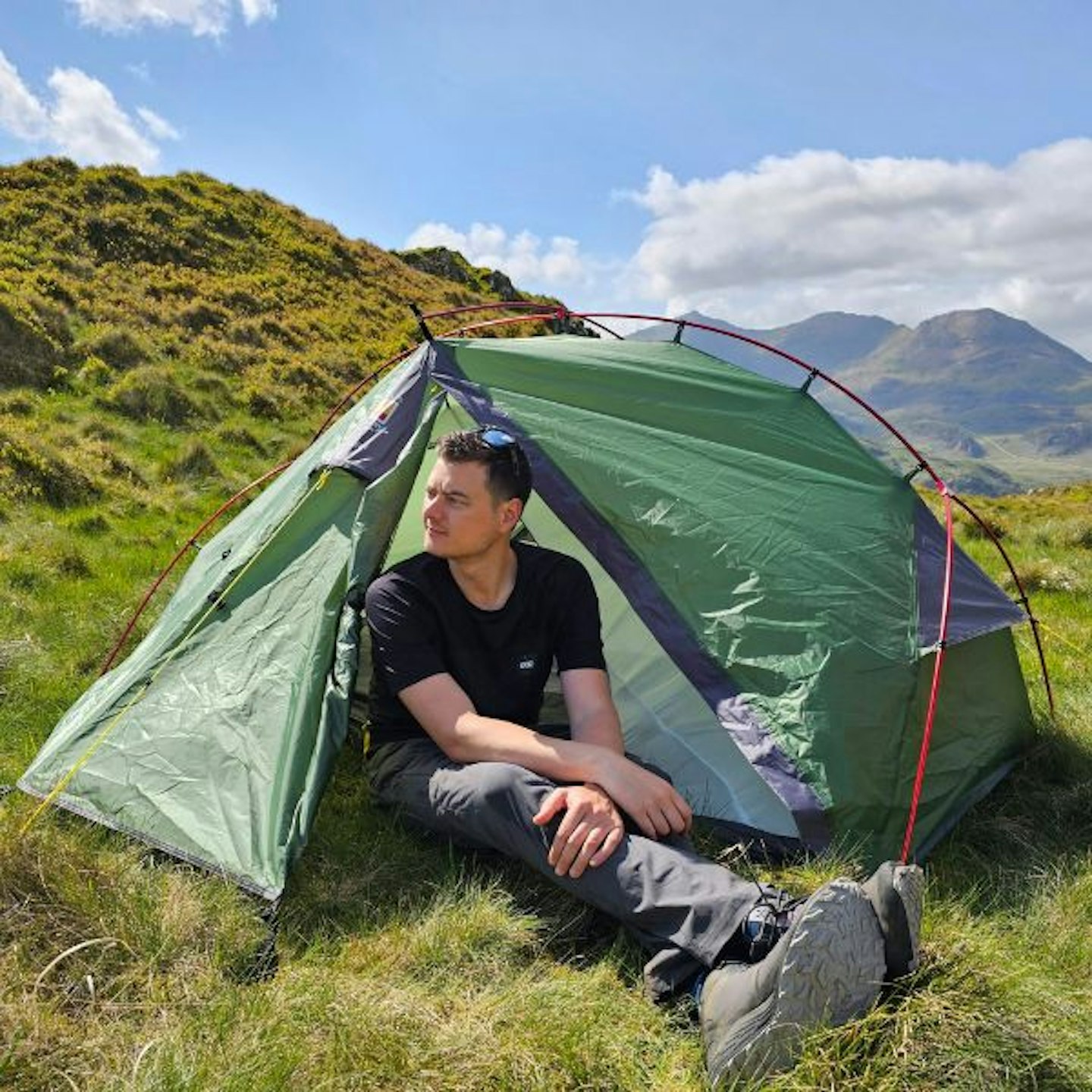 Live For The Outdoors
Description
As the more affordable sub-brand of renowned Derbyshire tentmaker Terra Nova, Wild Country is
Pros
Freestanding
All-in-one or out-first pitching
Very sturdy
Cons
Not many storage pockets
Not the lightest or most compact
Best lightweight two-person tent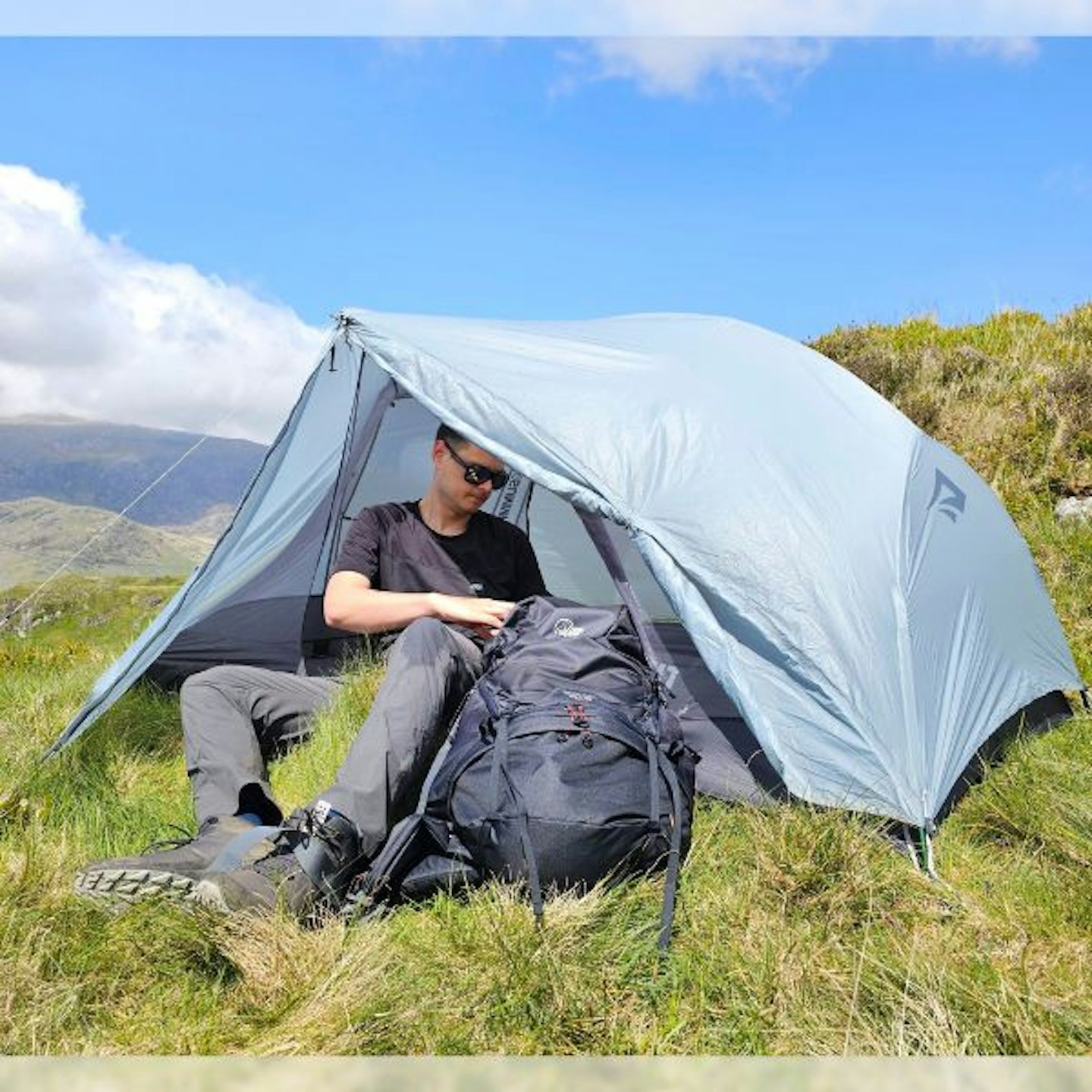 Live For The Outdoors
Description
The Alto TR2 is impressively light, with a super-slim pack size that can be separated into three
Pros
Very lightweight
Fast pitching
Good ventilation
Cons
Feels a bit delicate
Not ideal for bad weather
Best for liveability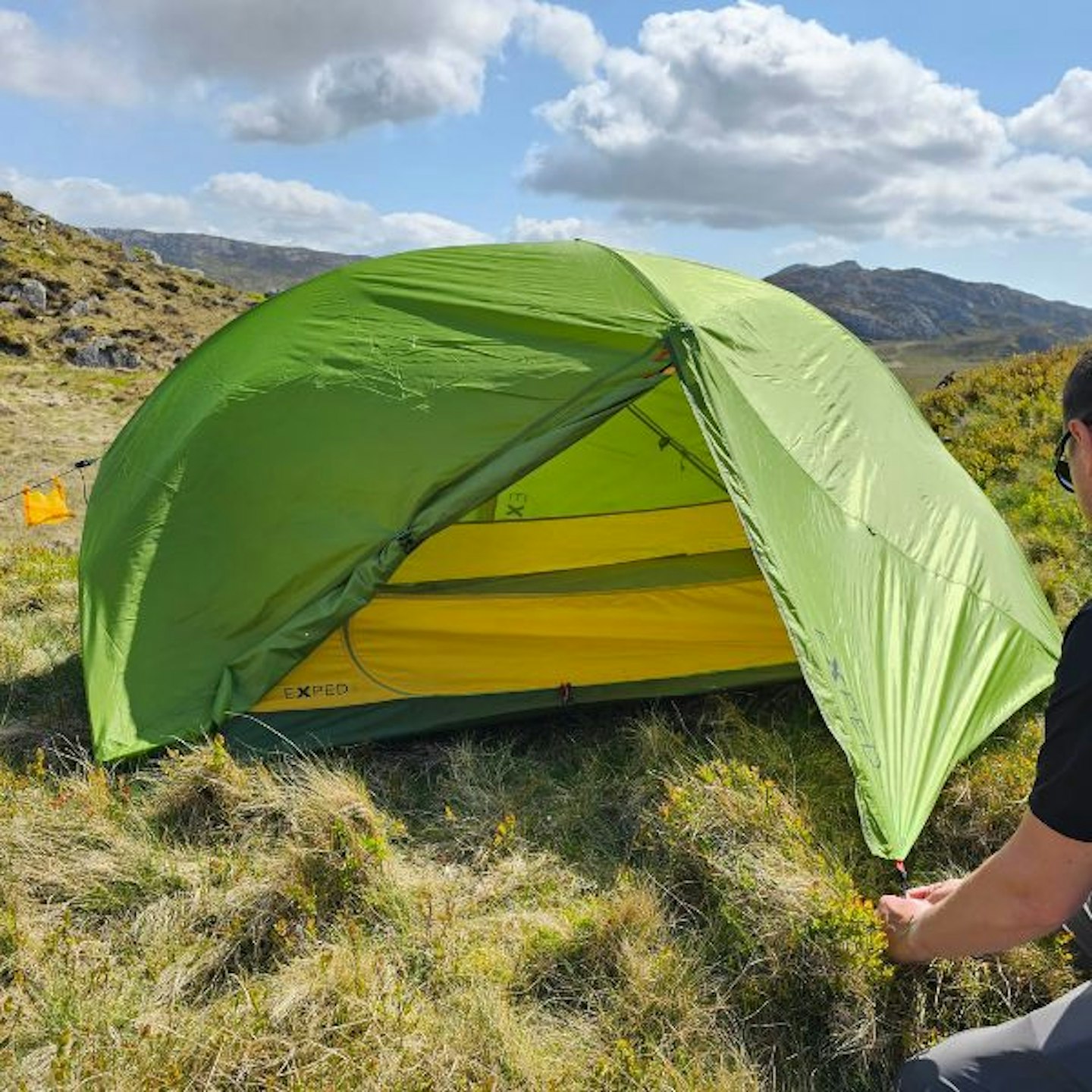 Live For The Outdoors
Description
This tent offers a very good space-to-weight ratio. It tips the scales at a fraction over 2kg, so
Pros
Excellent internal space
Spacious porches
Lightweight
Cons
Plastic pegs not great for rocky ground
Not the most robust tent
Best lightweight tent for unsettled weather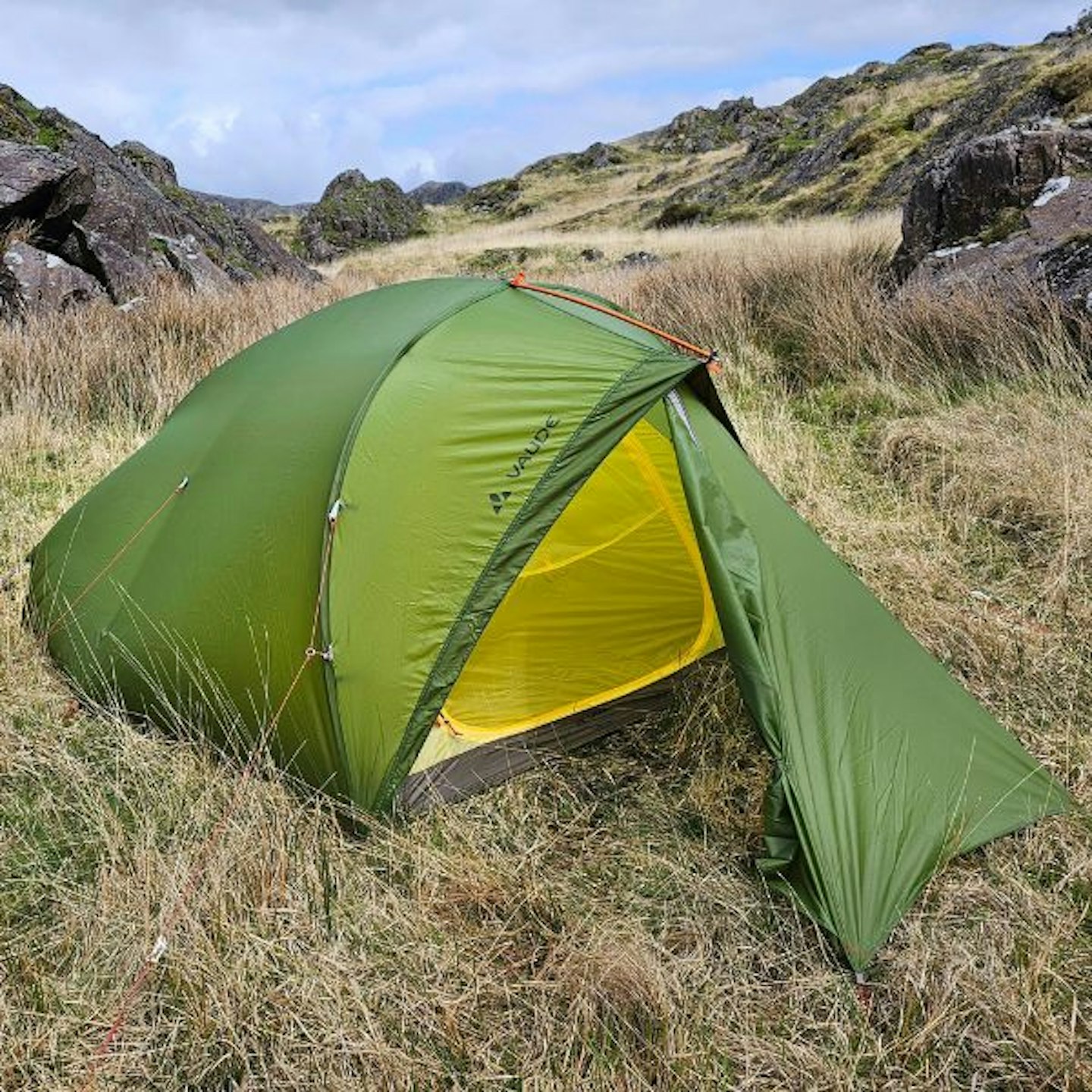 Live For The Outdoors
Description
The Taurus is a high-quality tent that uses PFC-free sil-nylon fabrics and a proven tripod pole
Pros
PFC-free
Good weather resistance
Good sized porch
Cons
Not the most spacious
Only one door and porch
What to look for in a two-person tent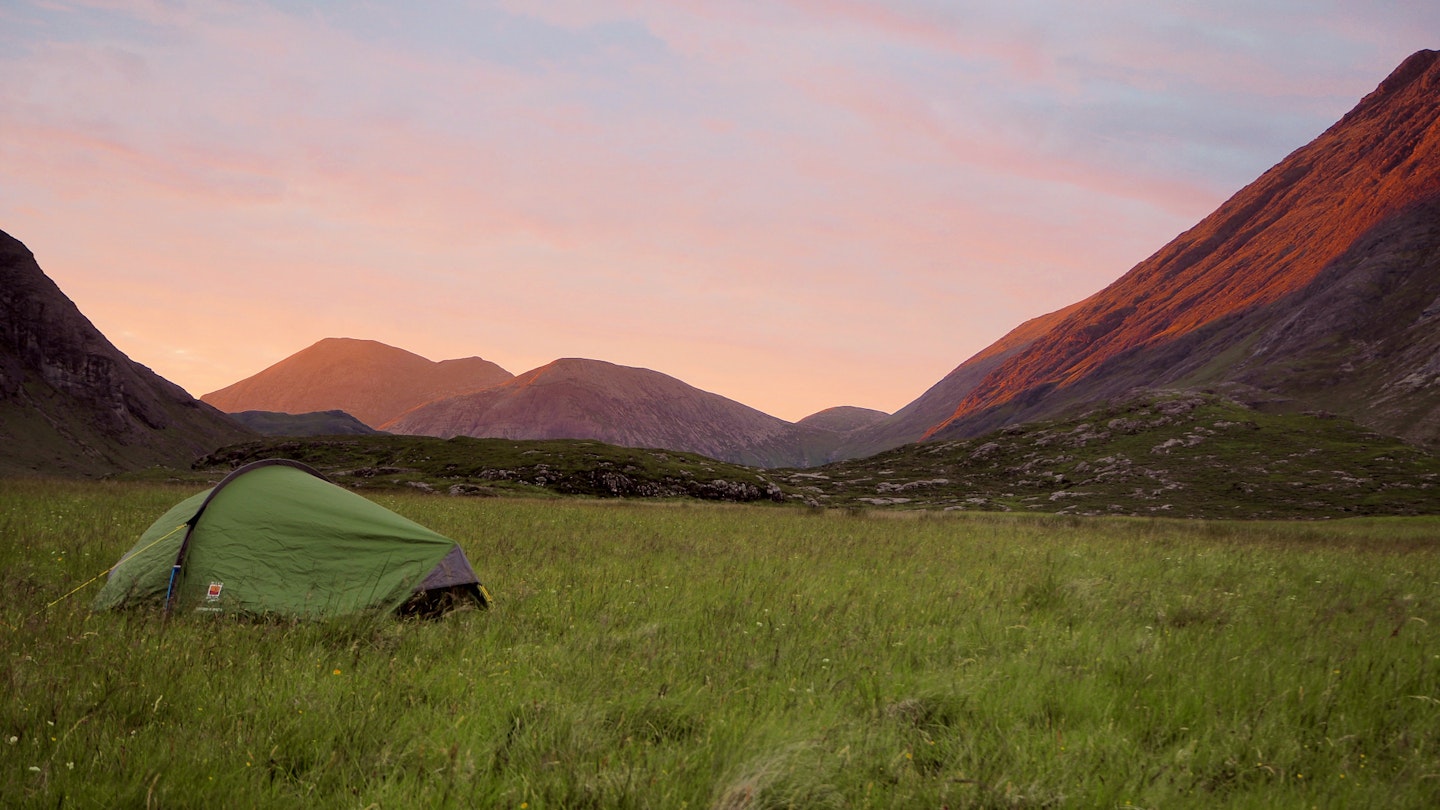 Shape: Dome tents and geodesic tents are the most stable shapes and best for dealing with stroppy weather. Tripod and backpacking shapes are lighter than dome and geodesic tents but aren't so weather resistant, though usually still very good. Tunnel tents are popular for hiking and camping alike. They can be compact and lightweight or large and commodious, depending on the design. They aren't as good in a storm as dome or geodesic tents, but they are usually still pretty good.
Flysheet: For maximum weatherproofing, a tent's flysheet – the waterproof outer – should peg out flush to the ground and be easily adjustable via tension straps so that it's taut, stable and well-shaped. Some flysheets don't quite reach the ground, which aids ventilation but risks water ingress.
Weight and packed size: For trekkers, this is key and part of the reason two-person tents are very popular. They can give that bit of extra room without adding too much weight or girth to the packed size. Consider your rucksack size and volume, and be sure to check dimensions of a tent's packed size before committing to it. For a good quality, 3-season tent for UK use, 1kg or under is extremely light, 1.5kg is good, and more than 2kg is a tad on the heavy side.
Pitching: Some tents, particularly from US brands, are pitched inner first – which isn't ideal if it's raining. Others are pitched outer first or all-as-one, enabling the inner to be kept dry while the flysheet is pegged out. Ease of pitching is another important consideration.
Waterproofing: For an indication of how waterproof a tent really is, check the hydrostatic head of the flysheet and groundsheet. A good baseline is 3000mm. However, many other factors, including silicone or PU coatings, the tent's shape, sealed seams, and the tightness of a fabric's weave, affect waterproofing.
Ventilation: Condensation can be difficult to avoid in the UK's wet climate, so good ventilation is key. Mesh vents on the inner and vent windows on the flysheet will help increase airflow, as will mesh panels on the inner's walls. Good clearance between the inner and outer is very important too.
Features: Other important features include: a good-sized porch for stashing your backpack and boots, a wide door for easy entry and exit, sufficient length and width for lying down (check carefully if you're 6ft+), a stormflap over the main zipper, internal pockets for gear organisation, an easy-to-fill carry bag, strong poles, good pegs, sturdy pegging out loops and robust guy lines.
Tent care and maintenance
To maintain the performance and waterproofing of your tent, you need to care for and clean them properly. You wouldn't reasonably expect longevity out of anything that isn't cared for.
Tent cleaning and care is easy and primarily involves cleaning them after use with the correct cleaning products and making sure they're completely dry before storing them away.
Description
Grangers' effective and eco-friendly care kit for tents and outdoor gear such as packs. It even
Pros
Water-based and PFC-free
Easy spray-on water repel
Good value
Cons
Reproofing spray needs applied quite regularly
Description
Nikwax's tent and gear care kit. It's just as good as the Grangers kit and also water-based and
Pros
Water-based and PFC-free
Dry bag included
Cons
Reproofing spray needs applied quite regularly
How we test
We take our test tents out on proper excursions. Two-person hiking tents we tested spent many hours pitched on hillsides. We, of course, use them for sleeping in on our trips, but we also spend a lot of time examining every detail about them, from living space and ease of pitching to material quality and sustainability.
Get half-price digital OS Maps. Trail and Country Walking magazine members get 50% off an annual subscription to OS Maps for 12 months. Find out more here.
Don't forget to subscribe to the Live For The Outdoors newsletter to get expert advice and outdoor inspiration delivered to you inbox!
Matt Jones is a freelance gear tester for Live For The Outdoors and Trail Magazine. He has walked several long-distance backpacking trails in New Zealand, the USA and throughout the UK.