When you're after a class-leading hiking tent, expectation is high, not only in terms of performance these days, but environmental credentials too. The NEMO Dagger OSMO tent aims to meet and then exceed those expectations.
NEMO is one of the outdoor industry's more recent comers, emerging about 20 years ago. NEMO is and always has been intent on innovation, which is why many of its products look and function a bit differently from the status quo.
The NEMO Dagger OSMO 3-Person tent looks to embody the brand's focus on innovation by offering a spacious and super lightweight design that prioritises both performance and environmental impact.
To find out if the NEMO Dagger OSMO 3-Person tent lives up to the hype and price, we tested it in the Lake District and reached a verdict.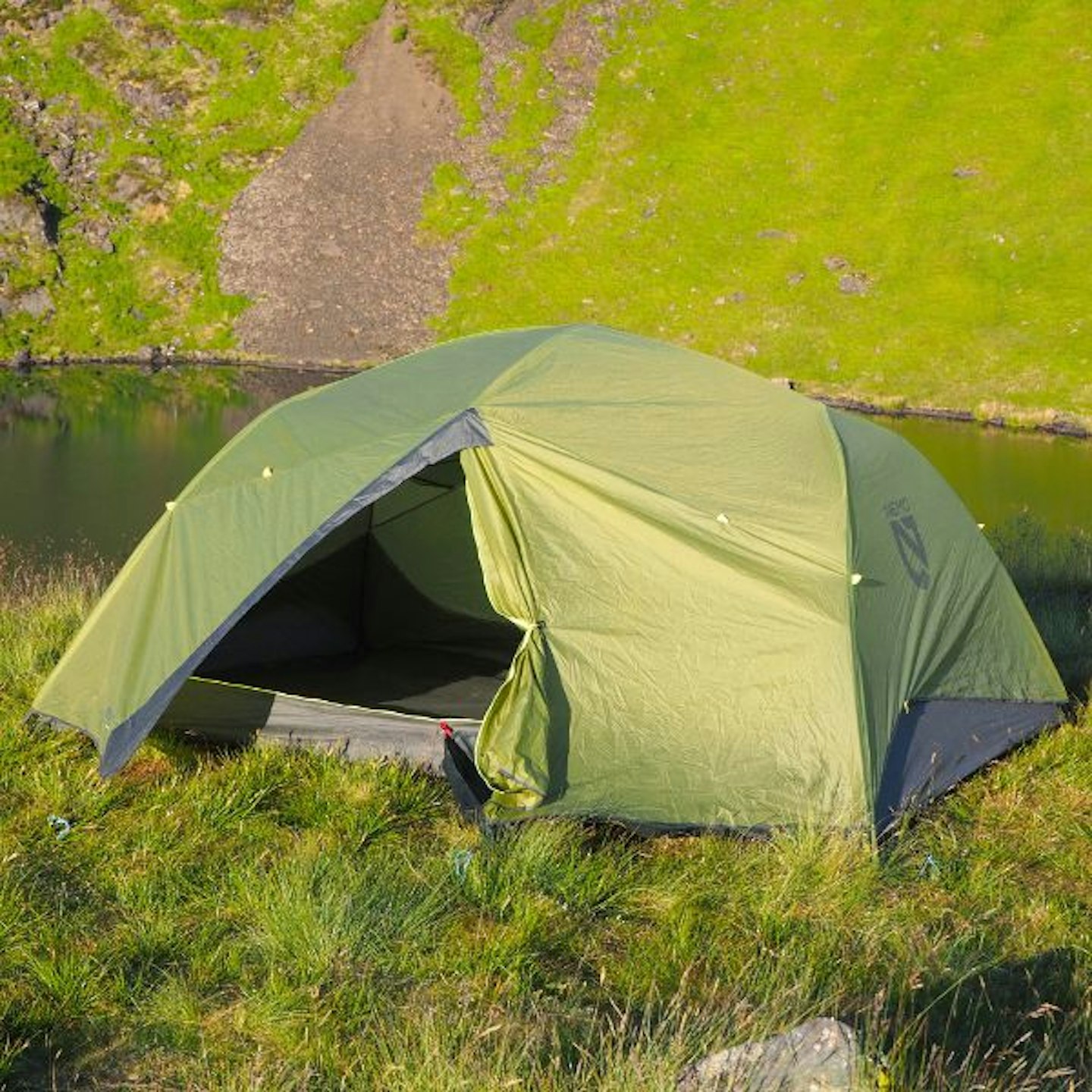 Live For The Outdoors
Pros
Excellent internal space and storage
Loads of features
PFC-free and recycled
Cons
Plastic fly clips don't feel particularly durable
Not the best fly coverage
Design and features
The first thing we have to look at with this tent is its fabric. Lightweight hiking tents use polyester or nylon fabrics. Nylon is tough and lightweight, while polyester is more hydrophobic. NEMO is the first to blend the two to get the best of both. It calls this composite fabric OSMO.
NEMO claims OSMO has four times better water repellency than other comparable fabrics, is stronger, and doesn't stretch as much when wet either. Regarding sustainability, NEMO's OSMO fabric is also PFC-free, bluesign-approved, and 100% recycled.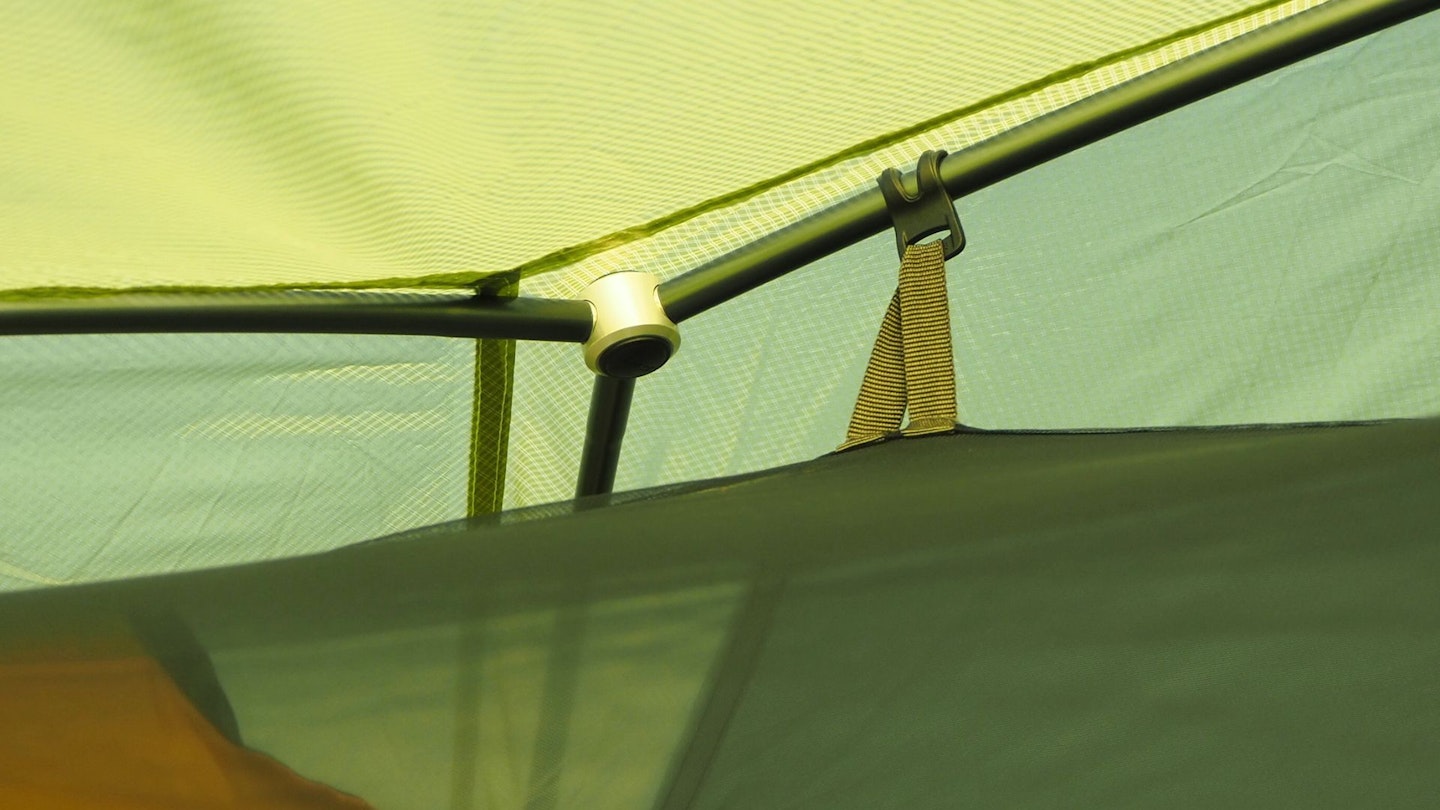 The Dagger OSMO 3-Person is a dome-style tent but has cross beams length and widthways, using a hubbed pole structure. The idea is to boost interior space and make pitching very quick and easy. There is a door and vestibule on each side of the tent, each providing 1.1m2 of space in addition to the inner tent.
This tent has a few slightly unique methods of doing things. An example of this being the pole corner connectors. Ordinarily, pole ends stick into a little fabric tab, but on this tent the rounded ends click into plastic housing. The fly then connects not via traditional side release buckles but a simple plastic hook.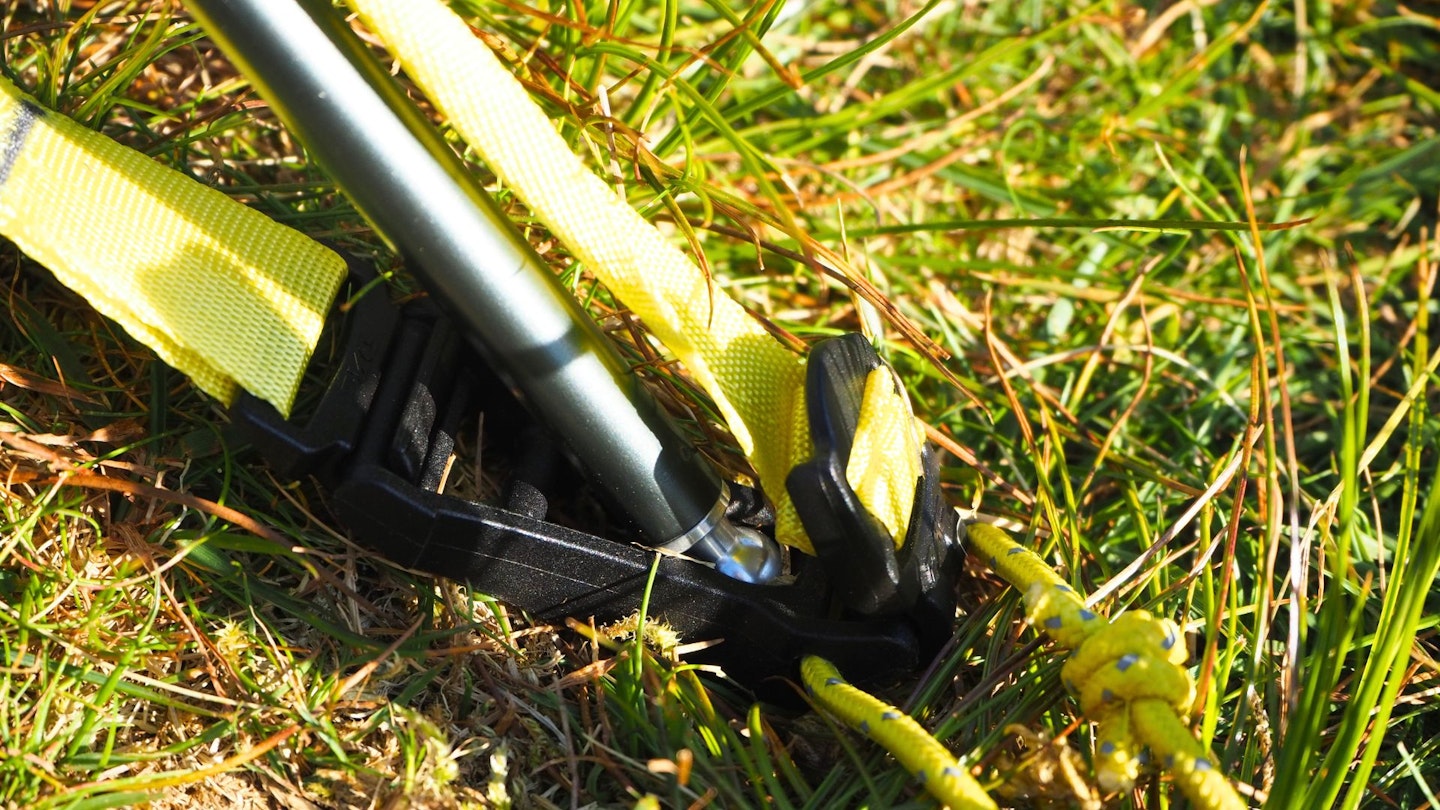 Performance
Although the Dagger OSMO 3-Person positions itself as an innovative design, it is still a tent. So that means pitching is very familiar: lay out inner, arrange the poles, attach inner to poles with clips, attach the fly.
Getting perfect tension is achieved more easily with the Dagger OSMO 3-Person than with many tents. You still have to be quite fastidious about the position of the corner anchors though, and usually have to move and readjust them after adding the fly. But if you want to get the perfect taught Dagger, you definitely can.
NEMO says its Dagger OSMO tents are category leaders 'for storage area and volume' and we concur. In our three-person tents group test, the Dagger OSMO 3-Person had the best floor area of all the comparable hiking tents, and the large vestibules only add to the impressive storage space available.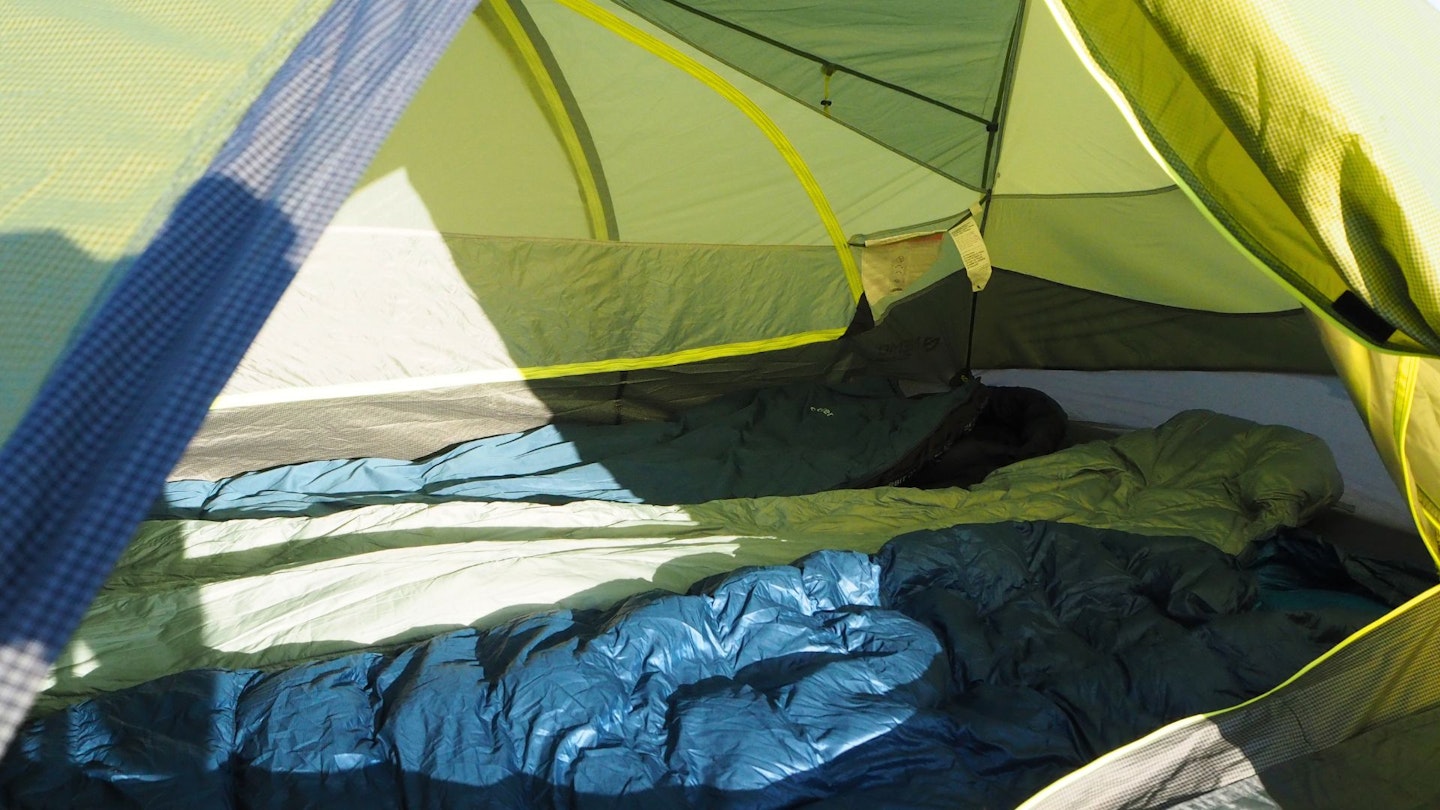 The impressive amount of space, in addition to a remarkable packed weight of 2.1kg, makes the Dagger OSMO 3-Person superb for longer hiking and bikepacking adventures. But the caveat is that those adventures should be in the warmest months of the year.
This is because the inner-first pitching style doesn't suit wet and windy conditions. And nor do the flysheet side cutouts. They are great for ventilation but less so for wet weather. Speaking of wet weather, how does that OSMO fabric perform?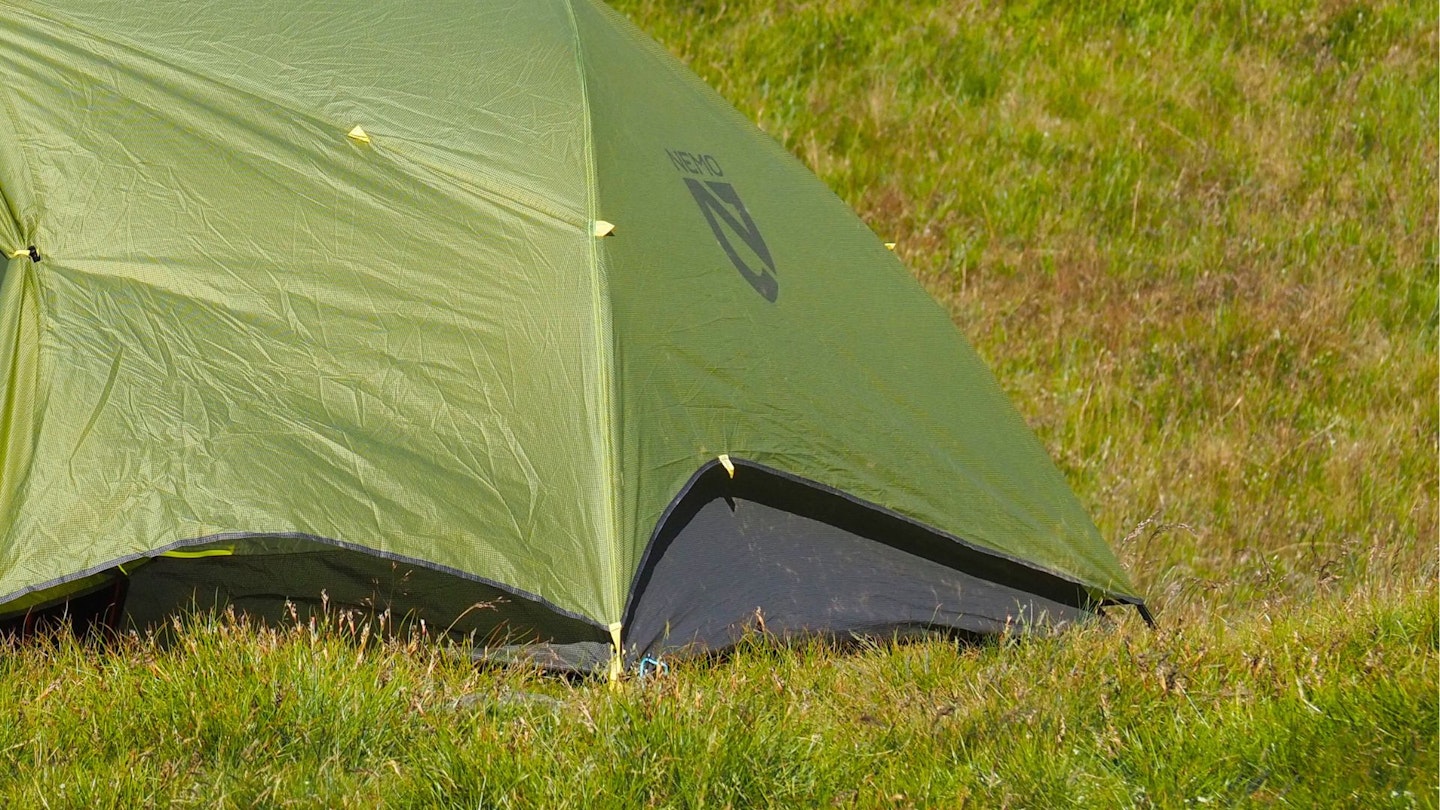 The tent's waterproof ratings (2,000mm HH) are pretty humble. But the key with the OSMO fabric is its ability to retain its tension when wet and doesn't sag anywhere near as much as other synthetic tent fabrics. The result is that the Dagger OSMO can shed water very well indeed.
In terms of durability, there is only one area of potential concern for us. That is the corner fly clips. They're plastic and clip onto the corner 'Jake's foot' and feel like they could be susceptible to snapping after a while. Using a footprint with the Dagger OSMO is always a wise idea too.
Sustainability
NEMO looks to be one of the more proactive outdoor brands in terms of sustainability. The OSMO fabric is recycled and PFC-free, and there are several NEMO products that use sustainable fabrics. But you don't see NEMO applying them completely across the board yet. But it is important to note that NEMO is a bluesign partner.
On the plus side, NEMO has a strong focus on longevity, and offers a pretty comprehensive repair service and supplies a wide range of spare parts, especially for its tents.
Price and competition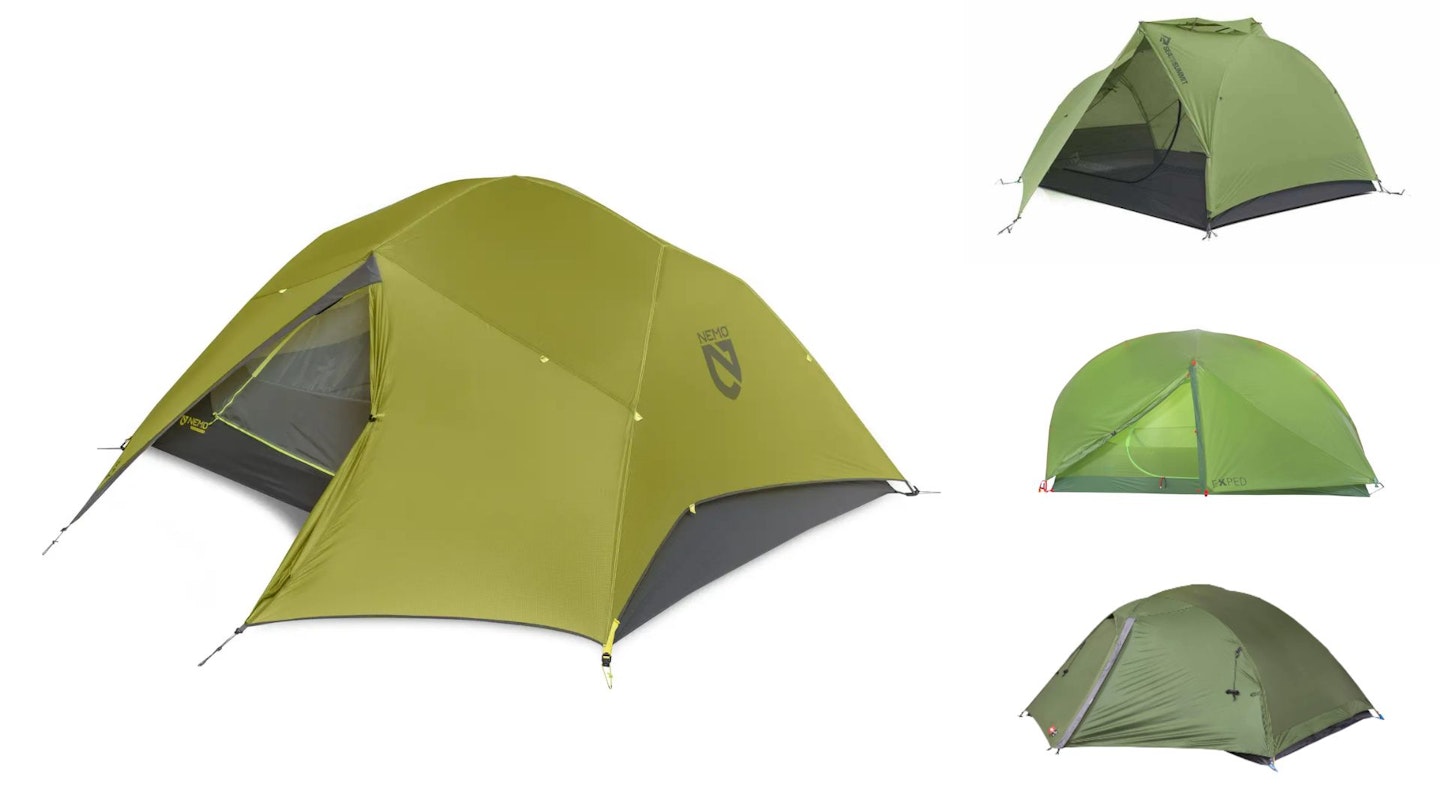 Other popular lightweight three-person tents include the Sea to Summit Telos TR3, Exped Mira III HL, and Alpkit Jaran 3.
Although the NEMO Dagger OSMO 3-Person is quite expensive (RRP £589.99 at time of writing), it's still less expensive than the Telos TR3 and Mira III HL by a considerable amount. The Sea to Summit Telos TR3 rivals the NEMO for liveability but not for its eco credentials.
Meanwhile, the Alpkit Jaran 3 is a very good option for those not wanting to spend so much on a lightweight tent. It's a very capable tent with decent internal space and its weatherproofing makes it better for three-season use than the NEMO. But like the other rivals, it can't surpass the Dagger's eco credentials. The Jaran 3 is also not quite as lightweight or compact.
Verdict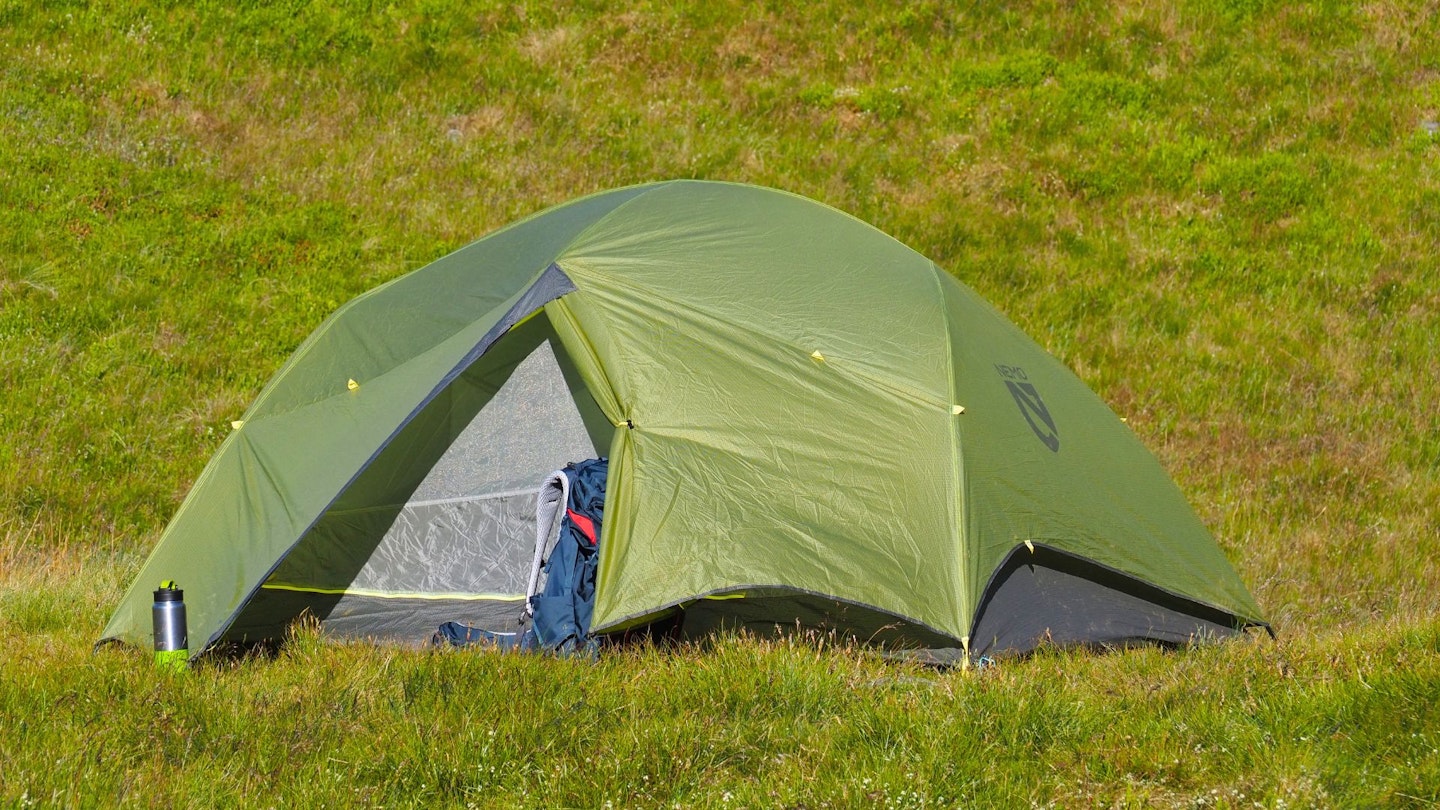 This is an impressive tent in terms of space-to-weight ratio and liveability. For long summer (or late spring and early autumn) adventures, it's one of the best current options for pairs, given that it weighs just 240g more than its two-person sibling. It can house a trio too, if you really want to.
The price may be hard to justify for some and that is fair enough. In which case, less expensive options certainly exist.
We think the OSMO fabric works a treat – the mediocre waterproof ratings are a bit deceiving because the OSMO fabric has very good water resistance. Being recycled and PFC-free is a major standout – very few tents can boast that.
How we tested
Our NEMO Dagger OSMO 3-Person test sample was used over a few weeks in early summer. Its main outing was a trip to the Lake District.
The reviewer was Chris Williams, one of Live For The Outdoors staff writers and gear testers. Chris has been a journalist for four years and has been hiking for most of his life.
Get half-price digital OS Maps. Trail and Country Walking magazine members get 50% off an annual subscription to OS Maps for 12 months. Find out more here.
Don't forget to subscribe to the Live For The Outdoors newsletter to get expert advice and outdoor inspiration delivered to you inbox!