Adding one or two small modern camping gadgets into your hiking pack can enhance your hiking or camping experience rather than taint it. A large part of the appeal of camping is minimalism. But a couple of compact comforts is a far cry from glamping. Don't feel guilty.
Some of our recommendations, like the LifeSaver Wayfarer water filter, are, to us, pretty essential for backcountry adventures. Another example is a camping stove. They offer high functionality that cannot be missed and simplicity of execution that makes them an absolute pleasure to use.
On the other hand, we have also included what you would definitely consider luxuries, such as the AeroPress Original Coffee Maker and Alpkit Soundbite. They are not required items by any stretch of the imagination, but they always succeed in making us smile at the end of a long day.
Our shortlist:
AeroPress Original Coffee Maker - Best portable coffee maker
SOTO Windmaster Portable Stove - Best lightweight camping stove
RUGD. Power Brick - Best power bank for hiking
Sea To Summit The Clothesline - Best way to dry clothes
Having used and tested countless camping and hiking gadgets over the years, we've got a keen sense of what's good and what isn't. So, below, you'll find our shortlist of essential, non-essential, but all very effective camping gadgets.
The best camping gadgets in detail
Best way to clean water
Description
It only takes a dead sheep or the thoughtless toileting of a fellow wild camper upstream to make
Pros
Extremely effective water filtration
Simple operation
Cons
Other filters are lighter and more compact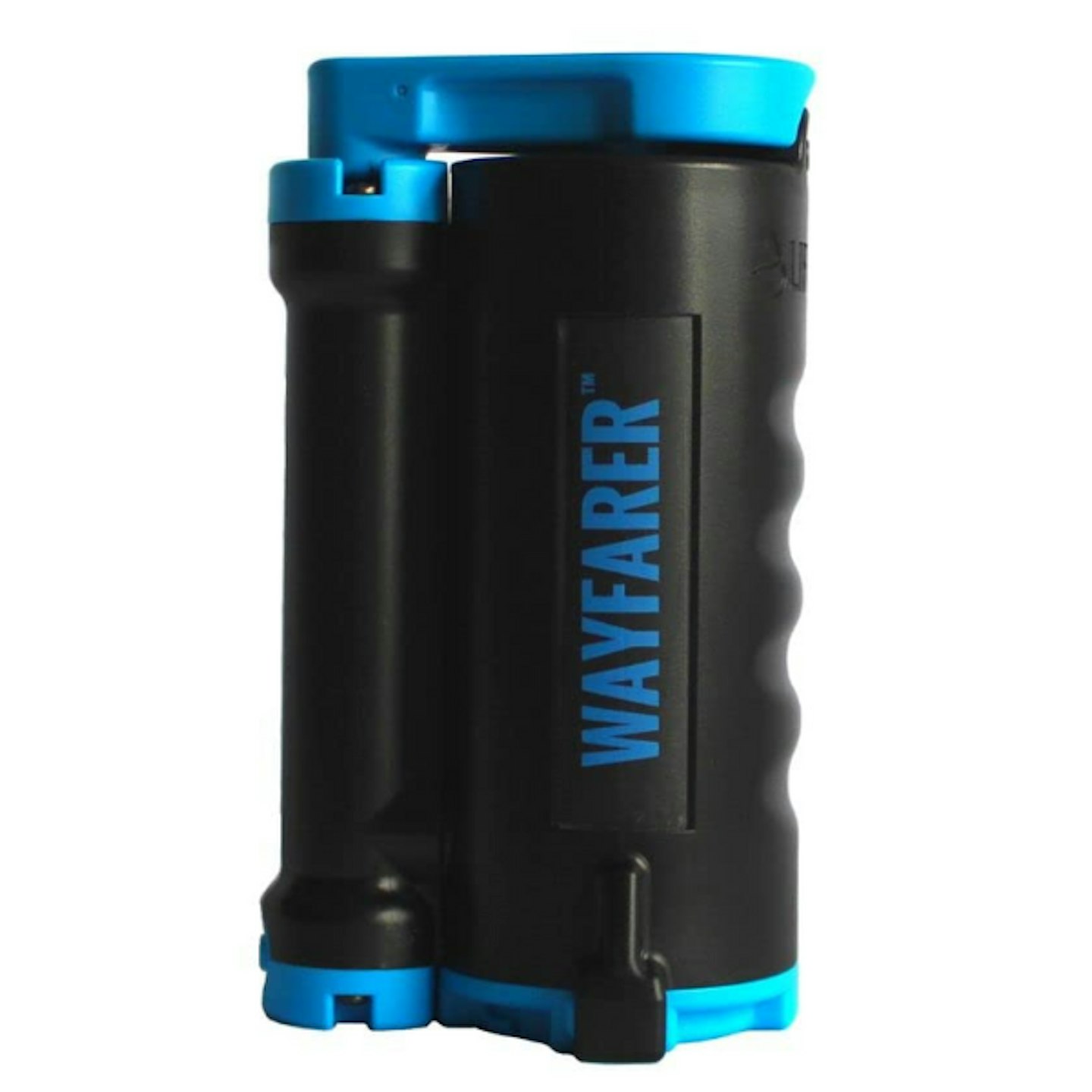 Best camping food container
Description
Avoiding single-use plastic containers – such as expedition meal pouches or supermarket pasta pots
Pros
Three volumes available
For hot or cold food
Reliable leak proofing
Cons
Possibly a bit heavy for ultralight hiking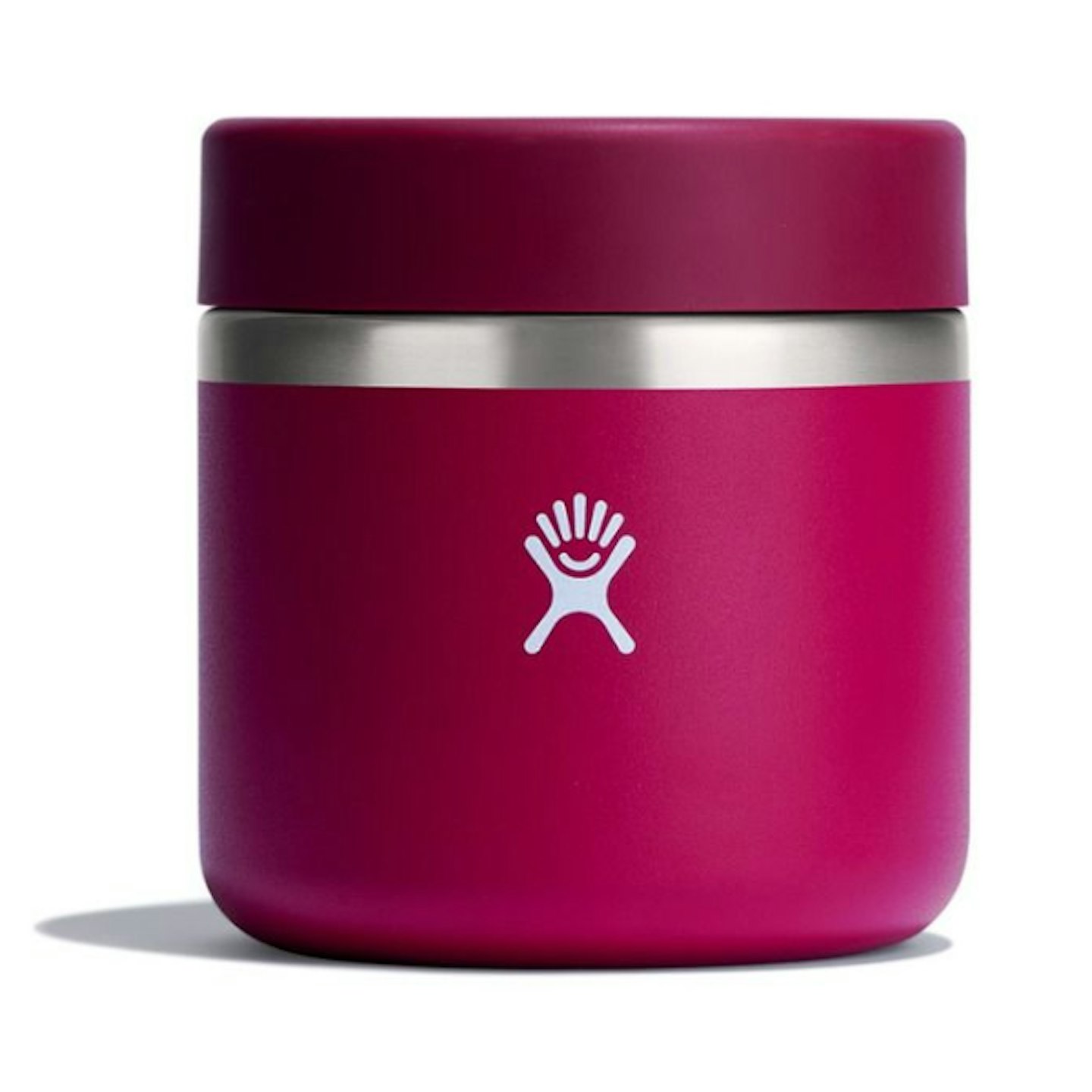 Best portable coffee maker
Description
Just because you're sleeping in a tent doesn't mean you have to tolerate bad coffee. The AeroPress
Pros
No battery/electricity need
Portable
So much better than instant coffee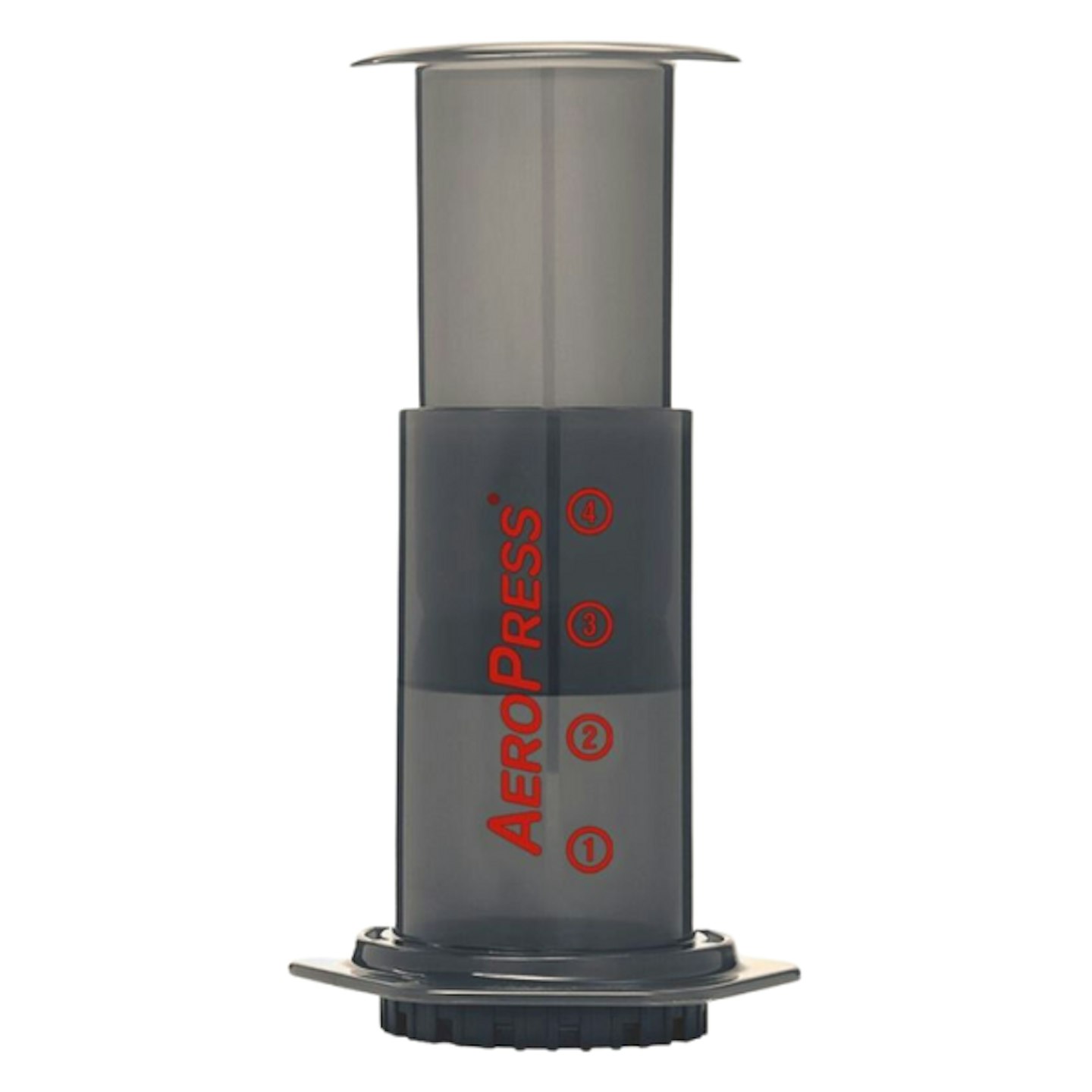 Best camping cutlery
Description
To save on carrying kitchenware (and washing up), it's the norm to eat camping meals directly from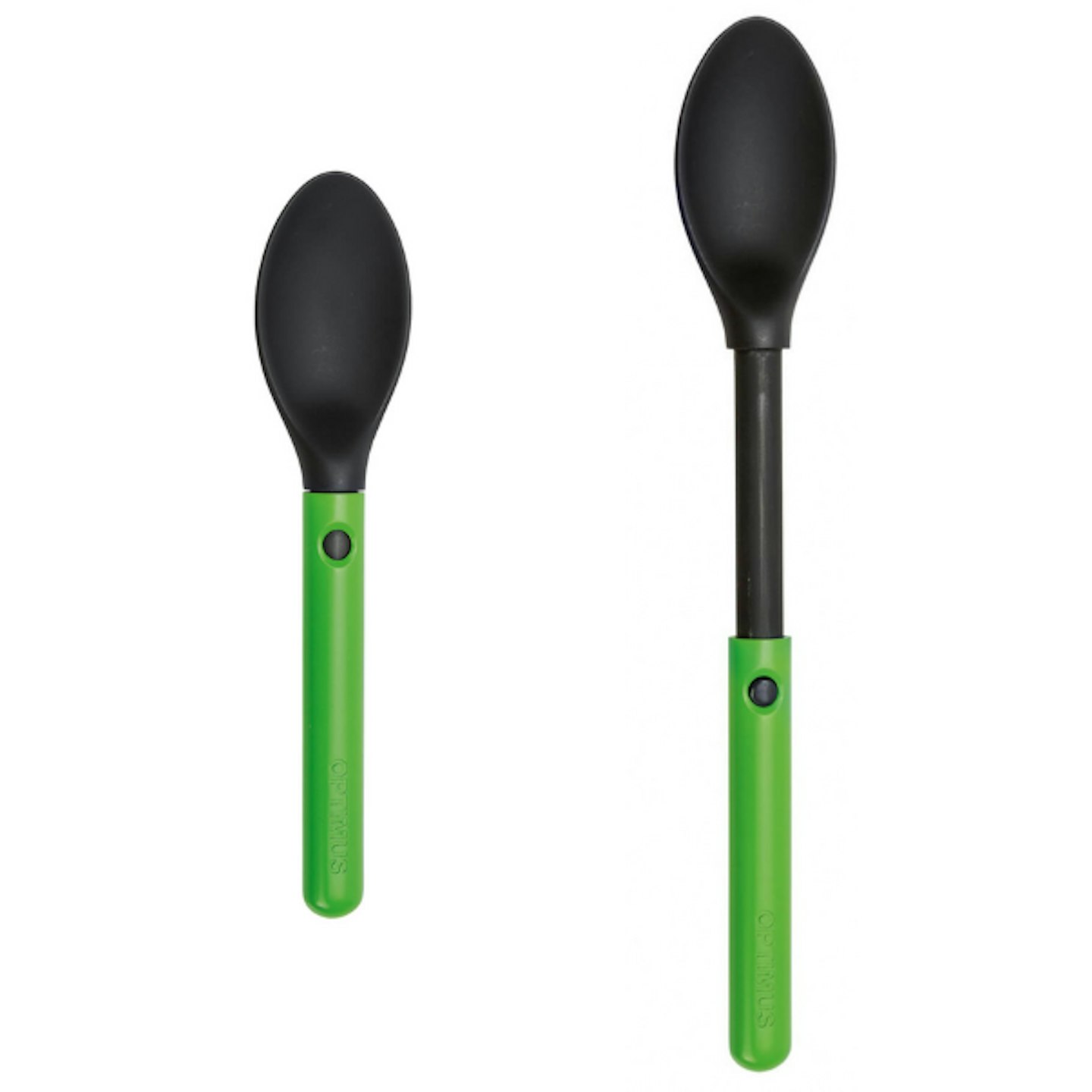 Best lightweight camping stove
Description
Pros
Withstands strong wind
Four support arms
Wide 4.5cm burner
Cons
Slightly heavier than some others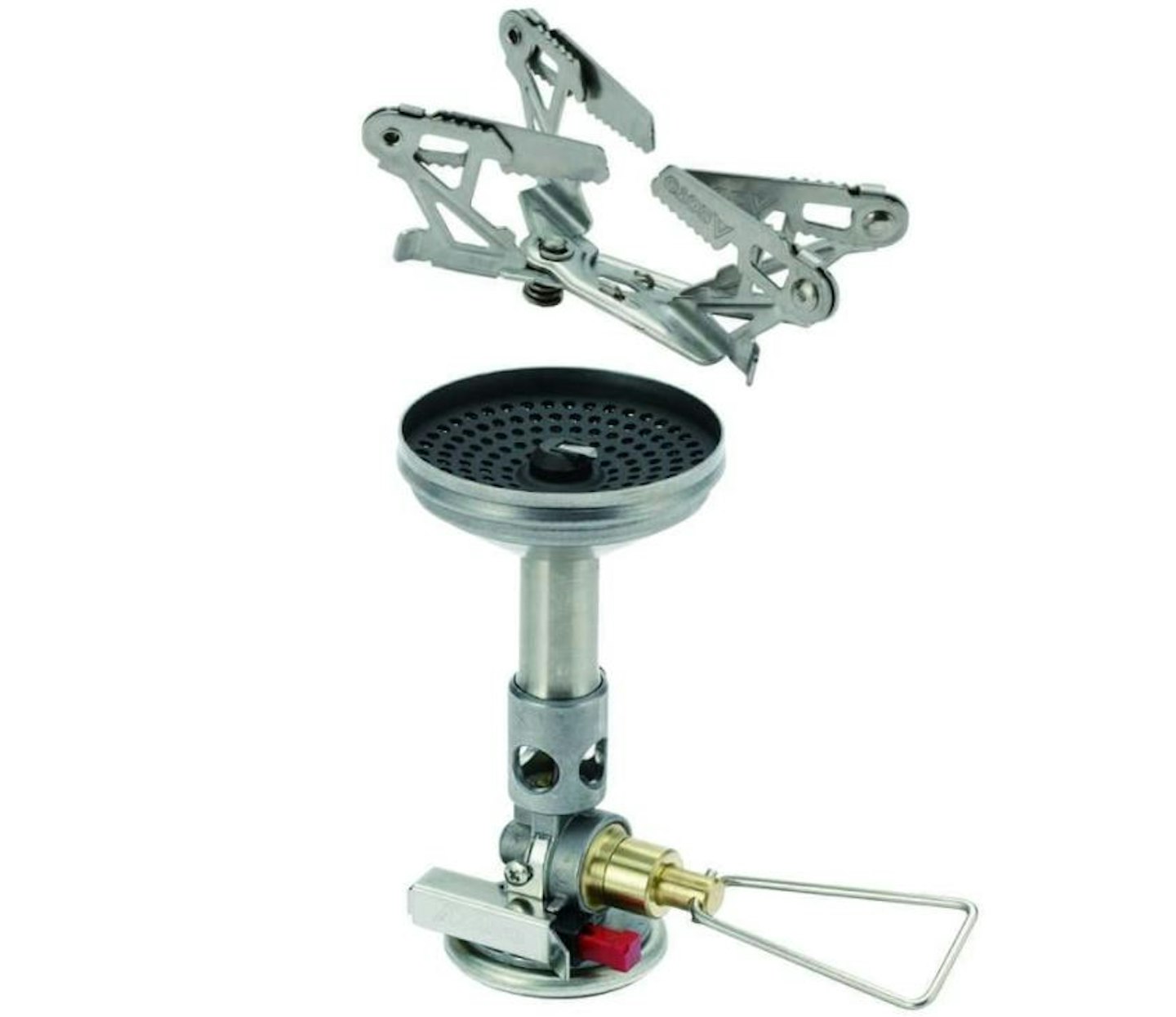 Best camping food
Description
Firepot's expedition meals are as tasty as camping cuisine gets, and now they are more
Pros
Compostable packaging
Very tasty for camping meals
Cons
A little bit more expensive than other pouch meals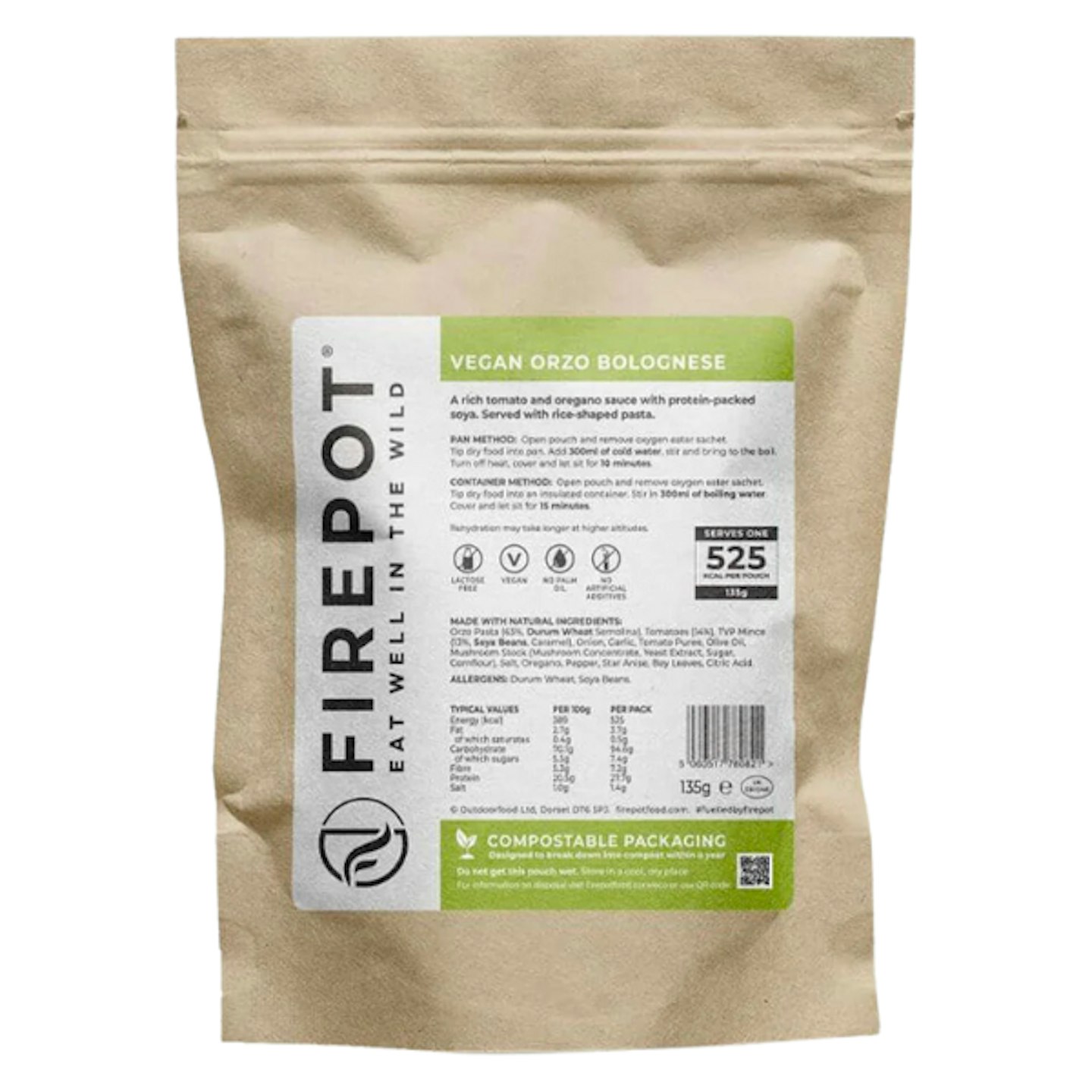 Best solar panel for hiking
Description
Goal Zero is a very cool company that delivers not only brilliant power solutions but is itself
Pros
Built-in kickstand
Lightweight design
Durable
Cons
Slow charging compared to power bank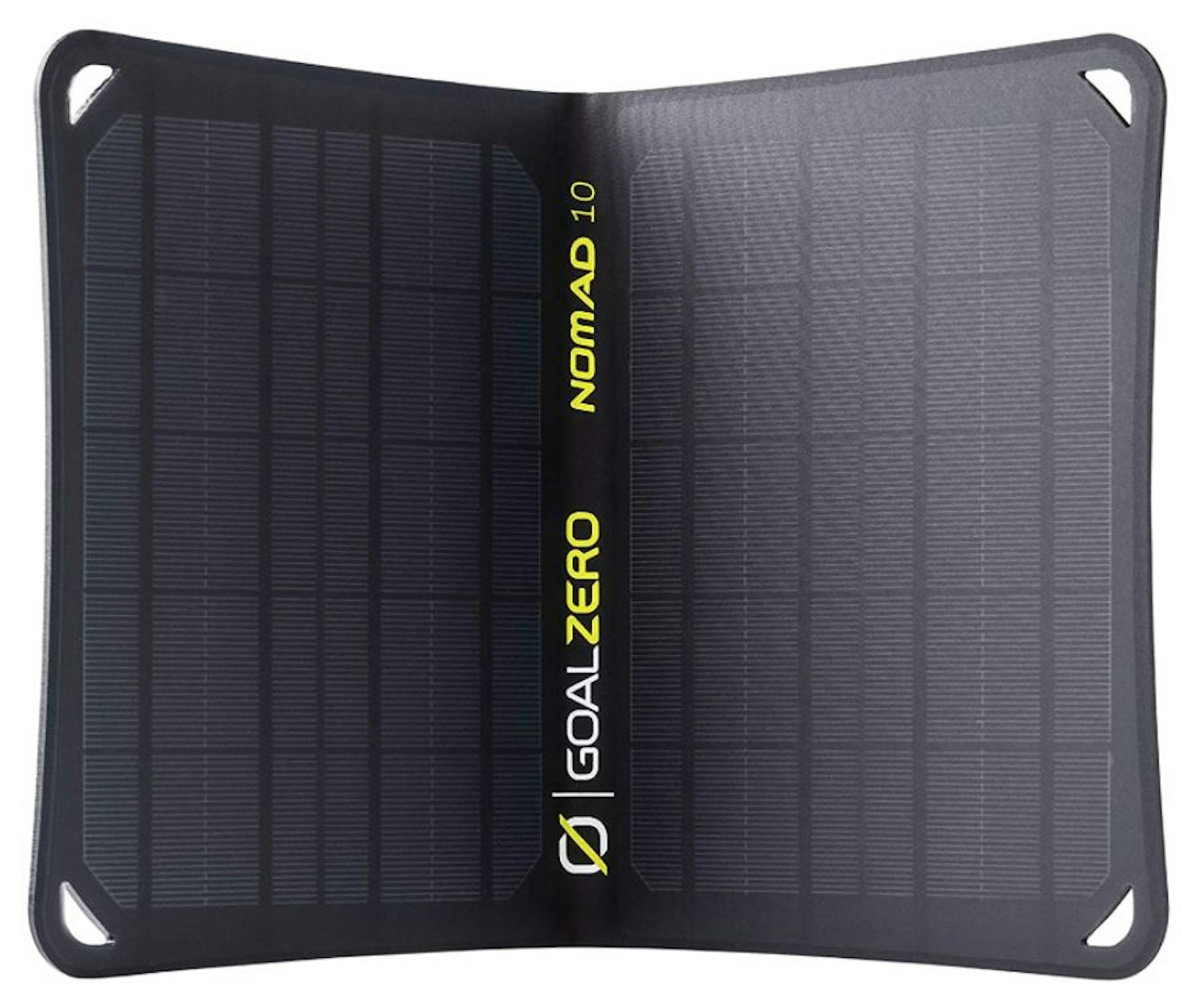 Best camping lantern
Description
With this Alpkit Soundbite rechargeable lantern, you not only get 5 hours of 120-lumen light, but
Pros
Great value
IP64 rating
Magnetic clip
Cons
Not the brightest lantern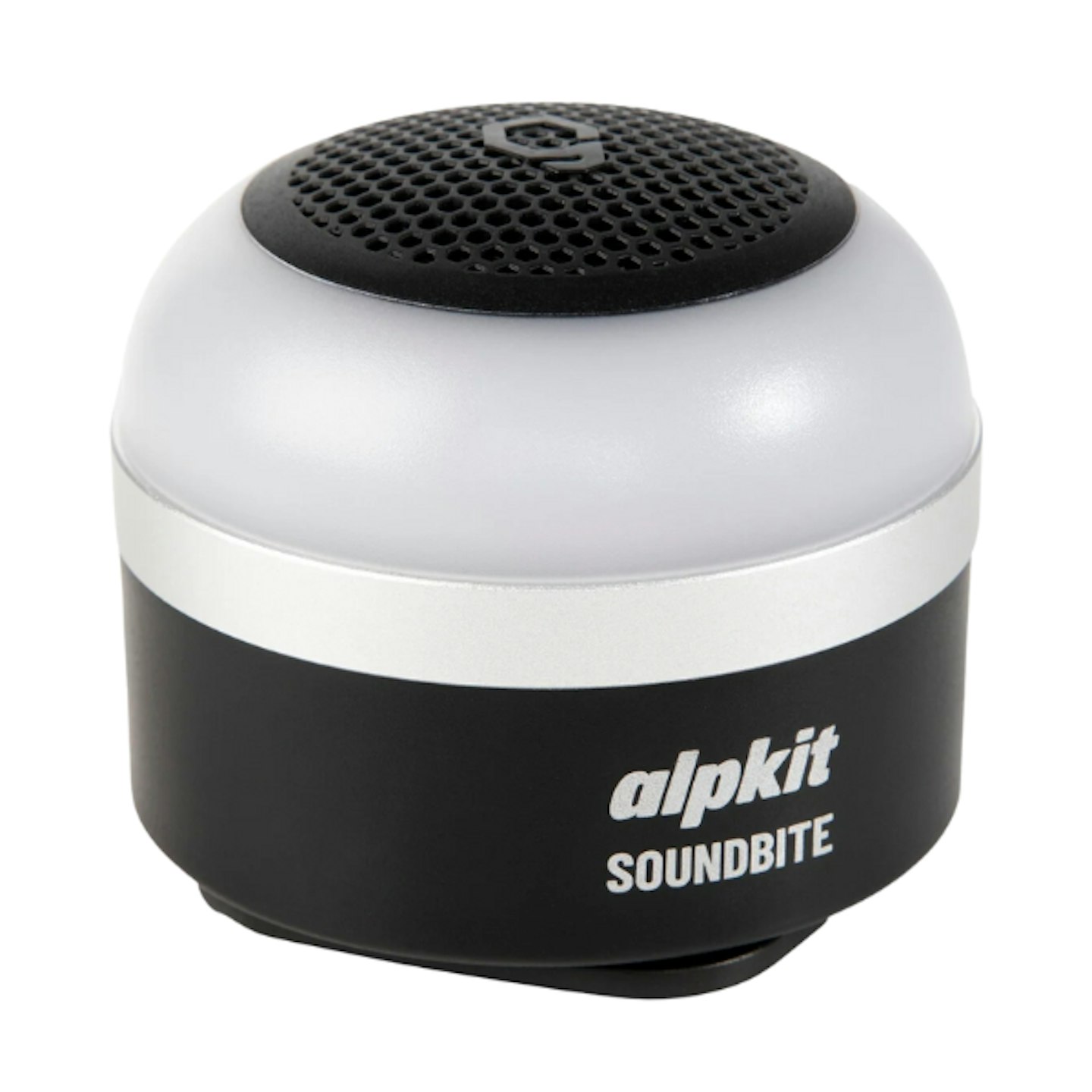 Best power bank for hiking
Description
You might like disconnecting when off on a hike, and that's fair enough. But equally, you might
Pros
Tough
Built-in light
Compact
Cons
Others have a larger battery capacity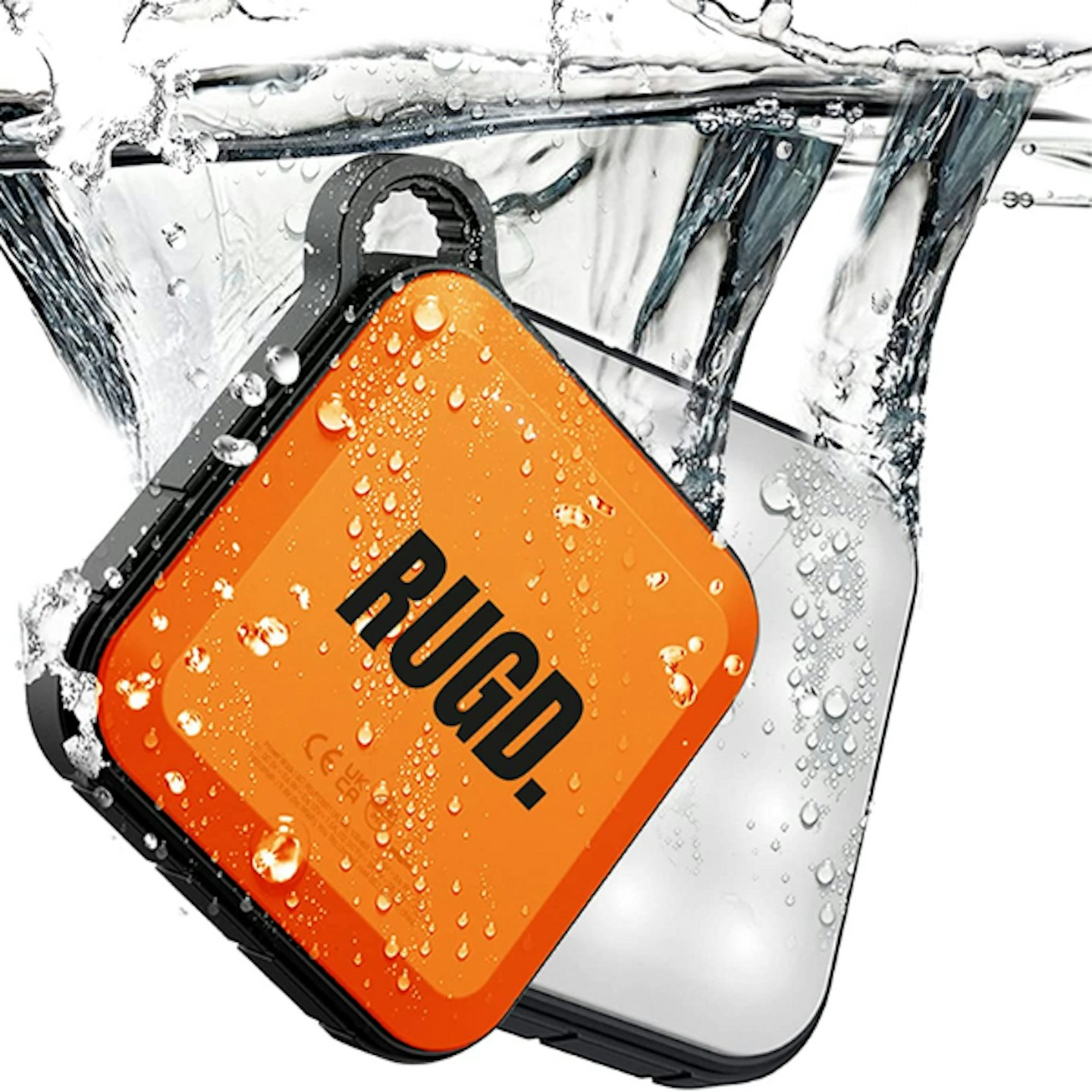 Best location app
Description
What3words is one of the most powerful safety tools you can access, and it's free. The app has
Pros
Navigate to an exact spot easily
Able to use voice recognition
Cons
Not all features work without a phone signal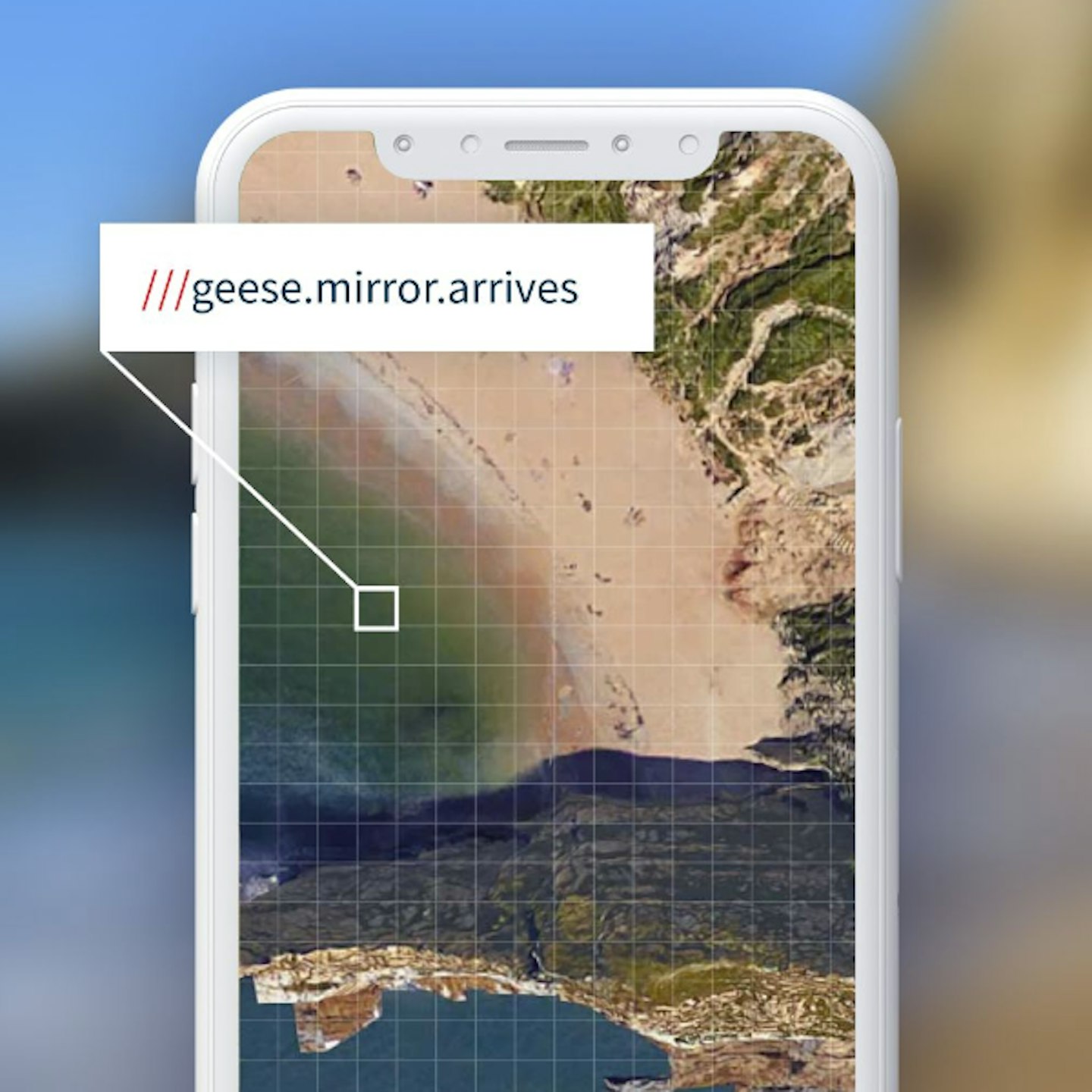 Best way to dry clothes
Description
Draping wet clothes or travel towels over your tent isn't an effective means of drying garments,
Pros
Lightweight and compact
3.5m long
Reflective decals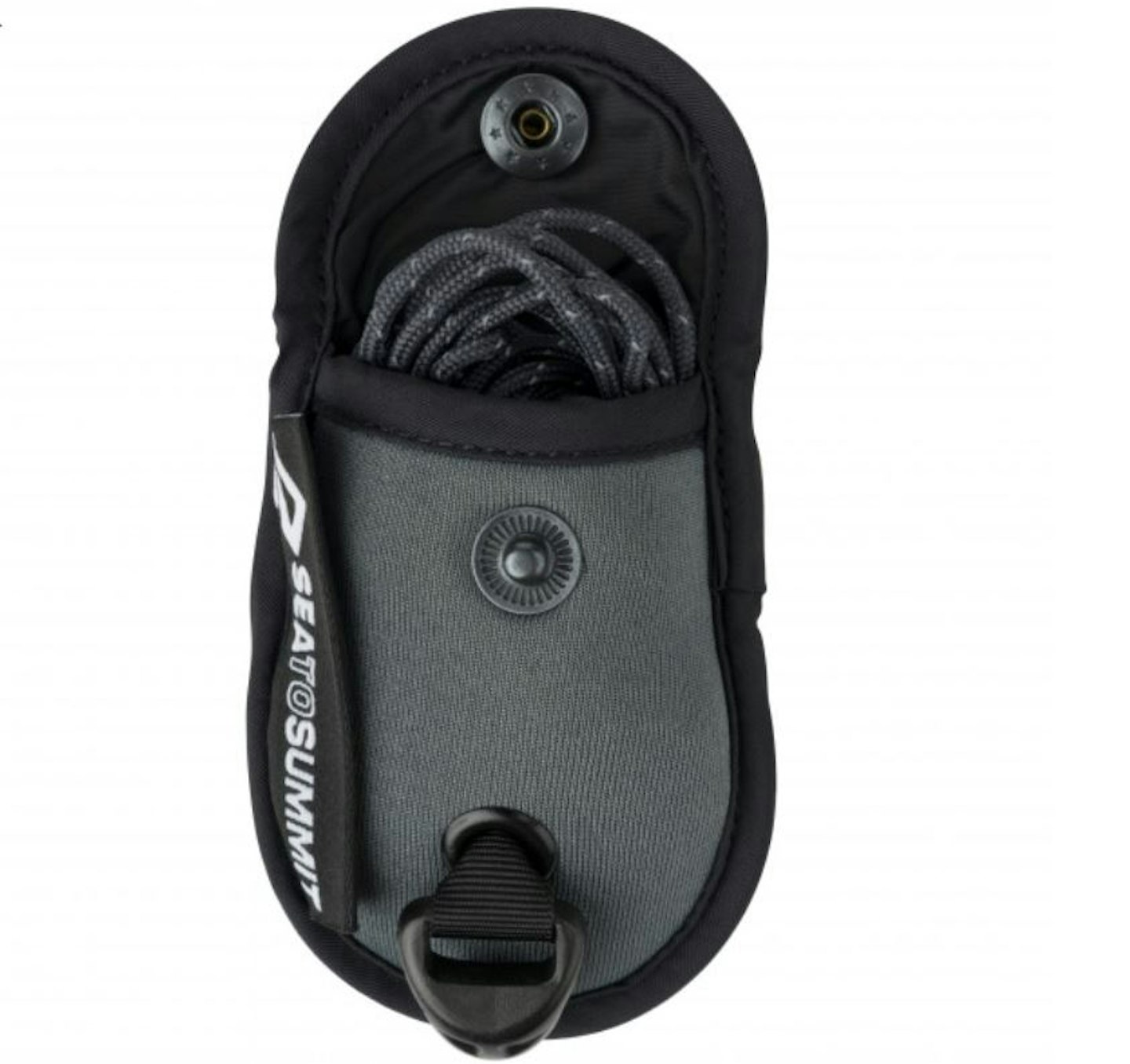 Best camping pillow
Description
While it's entirely possible to form an acceptable pillow out of a dry bag and some spare
Cons
There are even lighter options around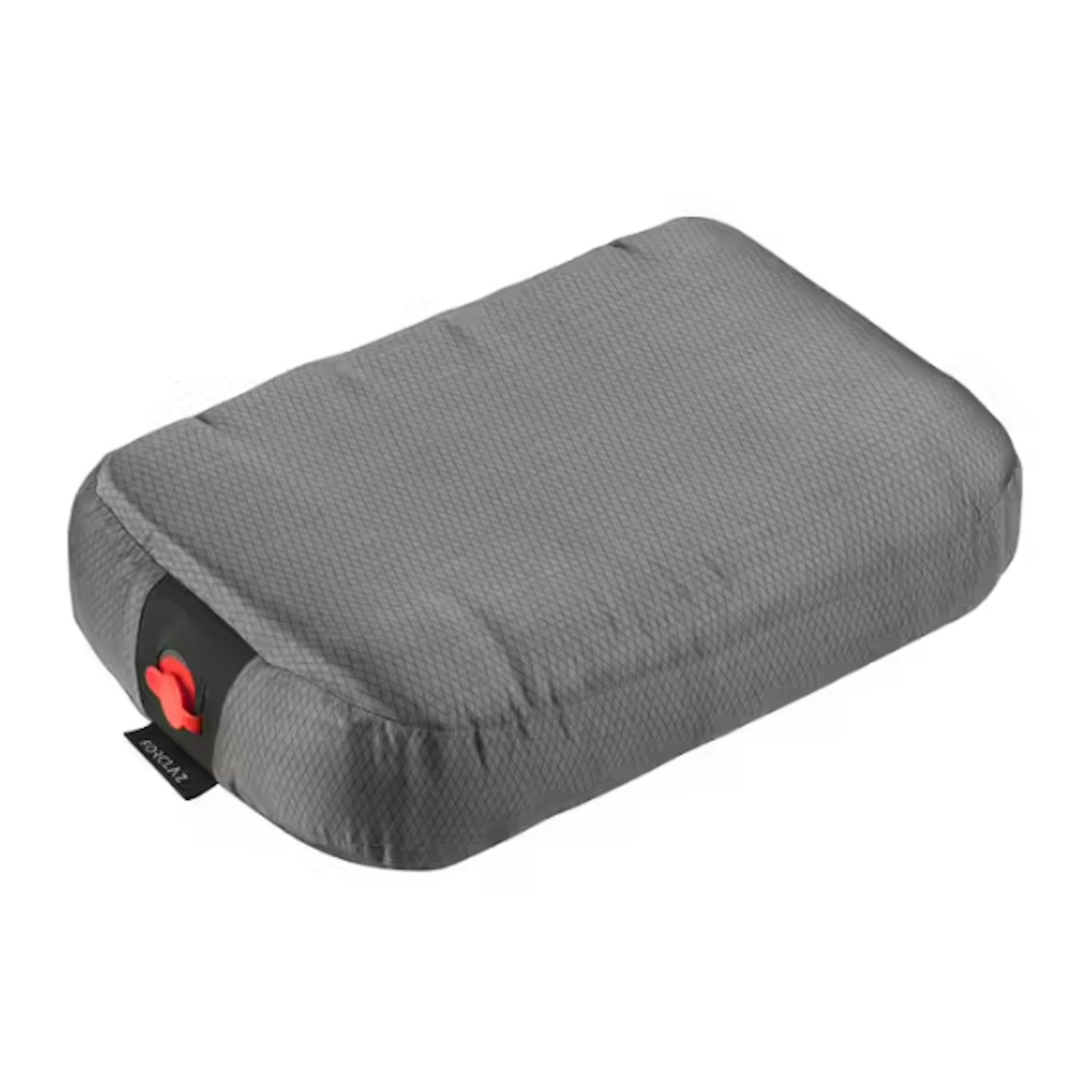 Best camping table
Description
Fitting all your camping comforts into your car can be tricky, but if you're staying for a while,
Pros
Incredibly impressive design
Very lightweight and compact
Cons
Still a bit bulky for lightweight hiking trips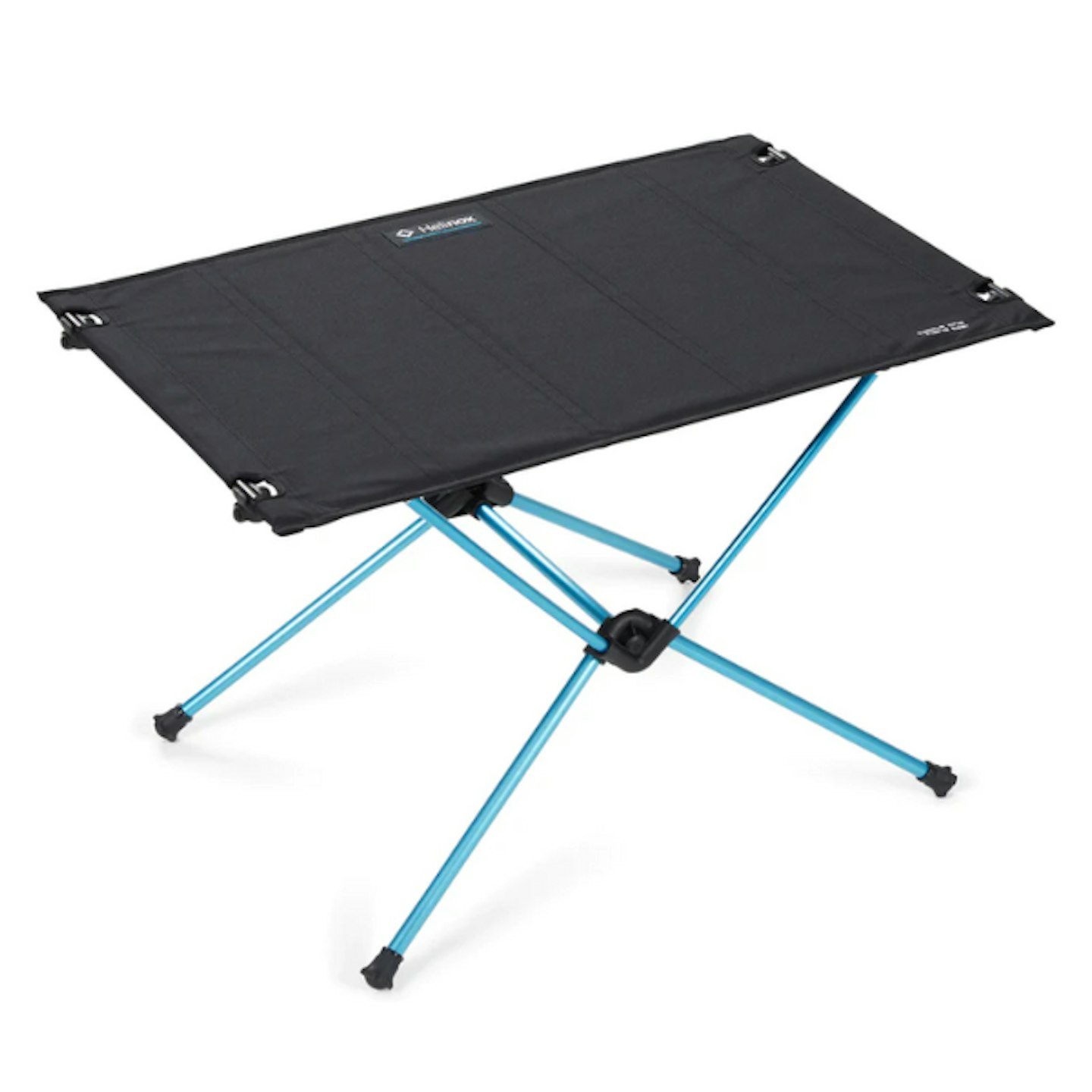 Best lightweight shovel
Description
The Gerber Folding Shovel is a great tool to have on hand at camp, allowing you to stoke fires,
Pros
Easy-to-use 
Compact size great for camping
Cons
Doesn't have an overly sharp edge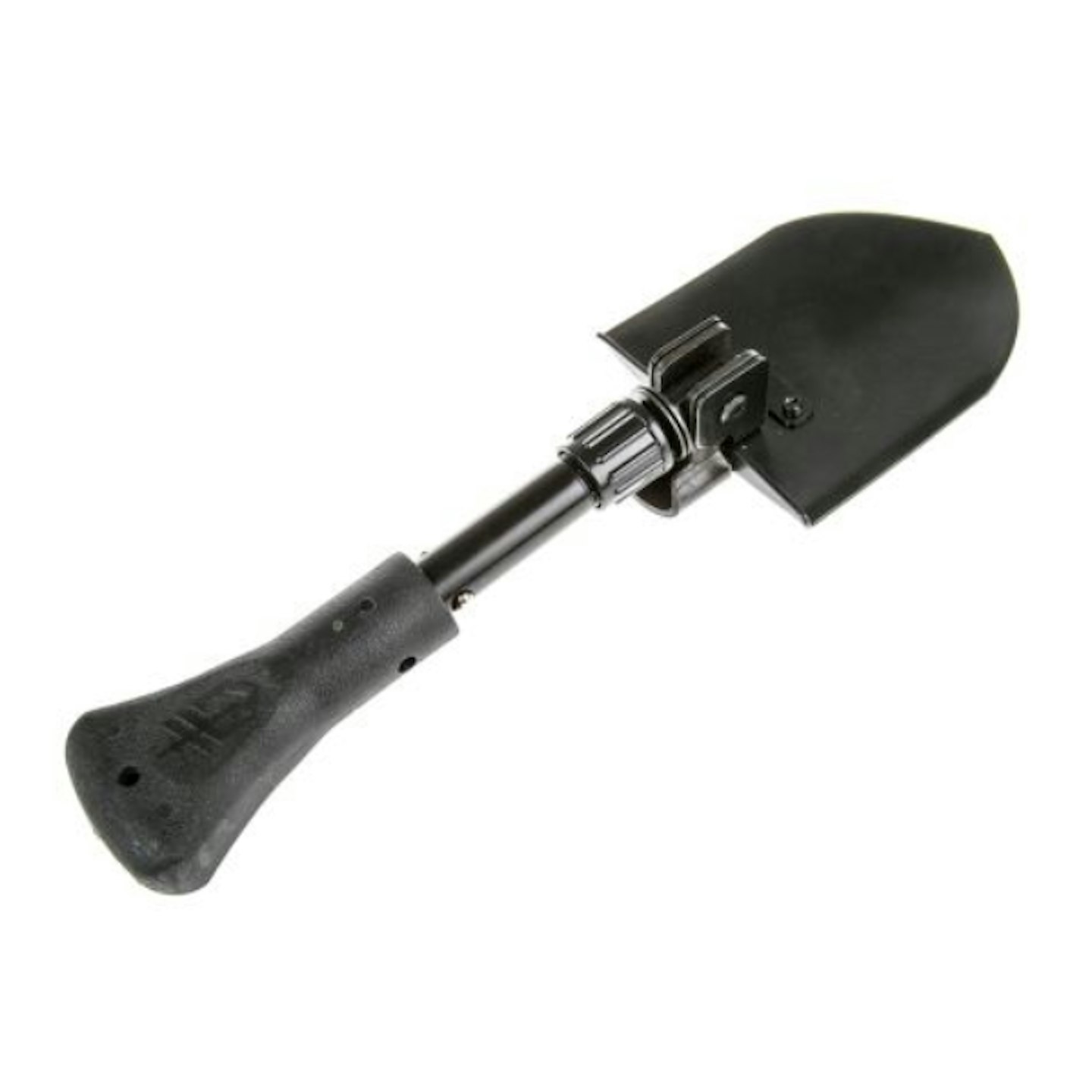 Best portable shower
Description
Some solar showers are alright, but this is better and even less complicated. It's essentially a
Pros
Compact
6-metre cord
Doubles as a dry bag
Cons
Some other portable showers offer better pressure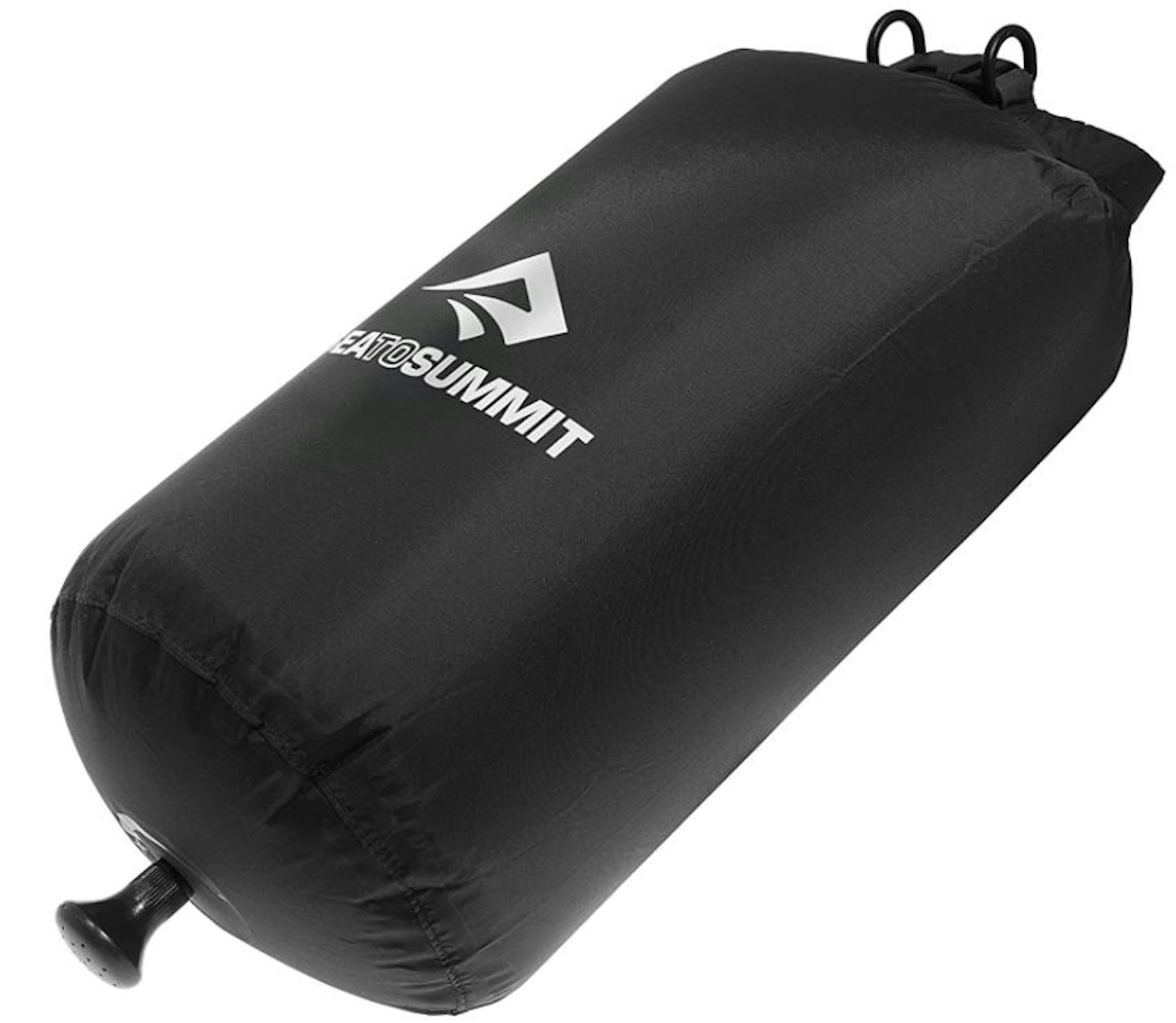 Best water storage
Description
Instead of traipsing to and from the campsite tap, have running water ready to go with this
Pros
Three volumes available
Food safe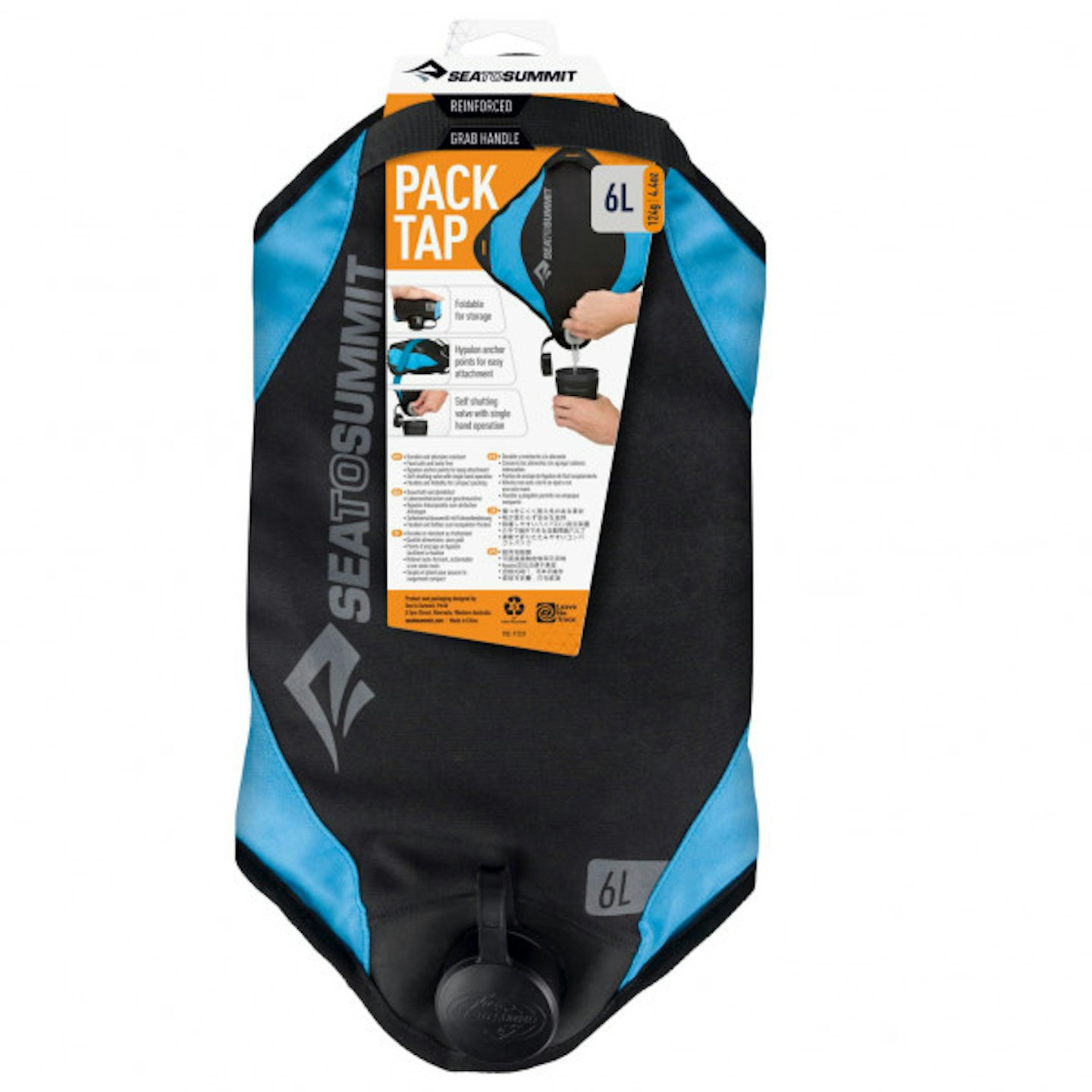 Best camping first aid kit
Description
Accidental stove or hot water burns are common in camp kitchens, so be prepared with a first aid
Pros
Excellent collection of contents
Compact enough for hikers...
Cons
But you can get more compact first aid kits
Best lightweight blanket
Description
The ground is a damp and chilly place to sit without protection, but carrying a big old picnic
Pros
Waterproof seating for 2-4 adults
Three colours to choose from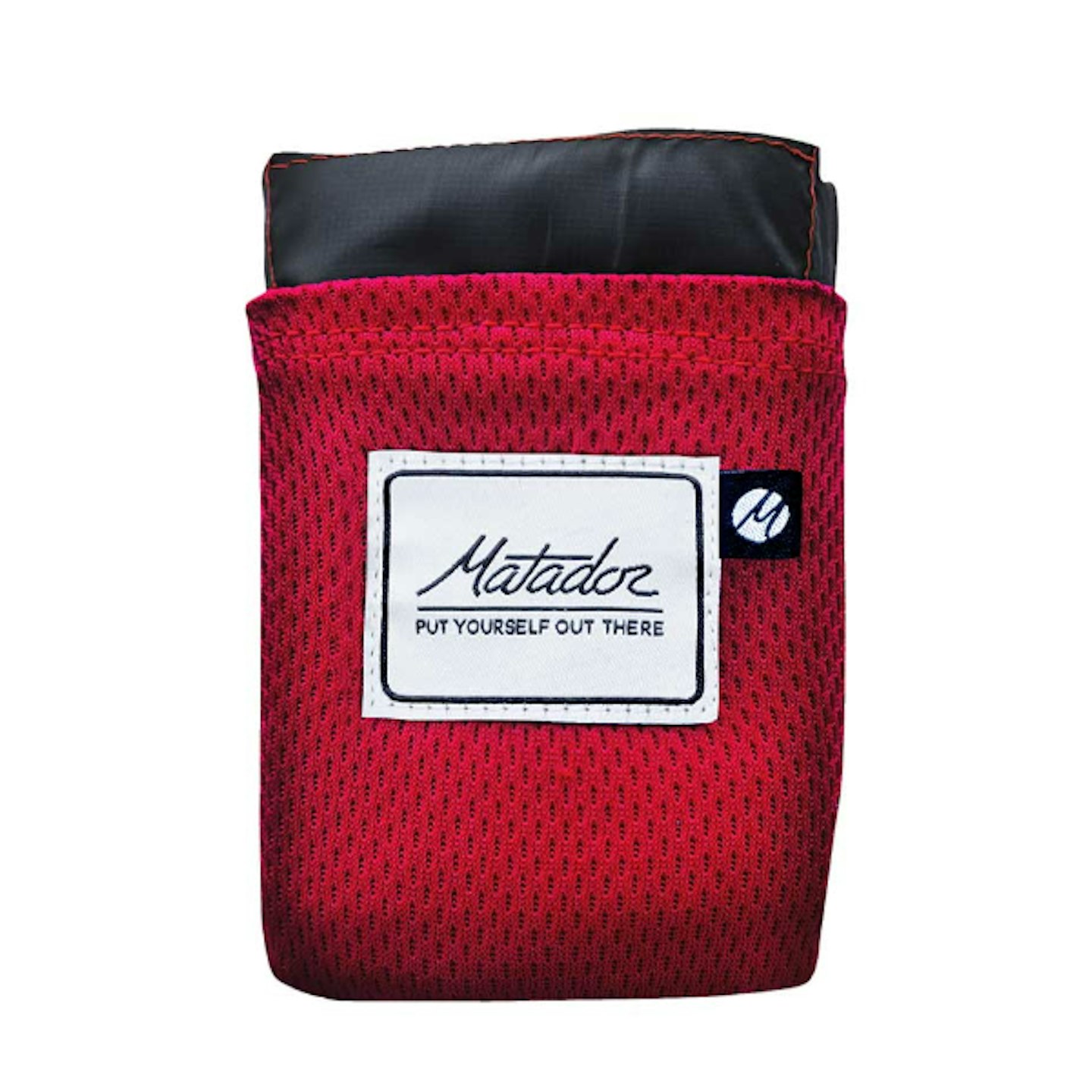 Best lightweight camping chair
Description
The task of a chair is normally relegated to a log or patch of dry grass when hiking. Chairs
Pros
Fast set up 
Super compact pack size for a chair
Very well made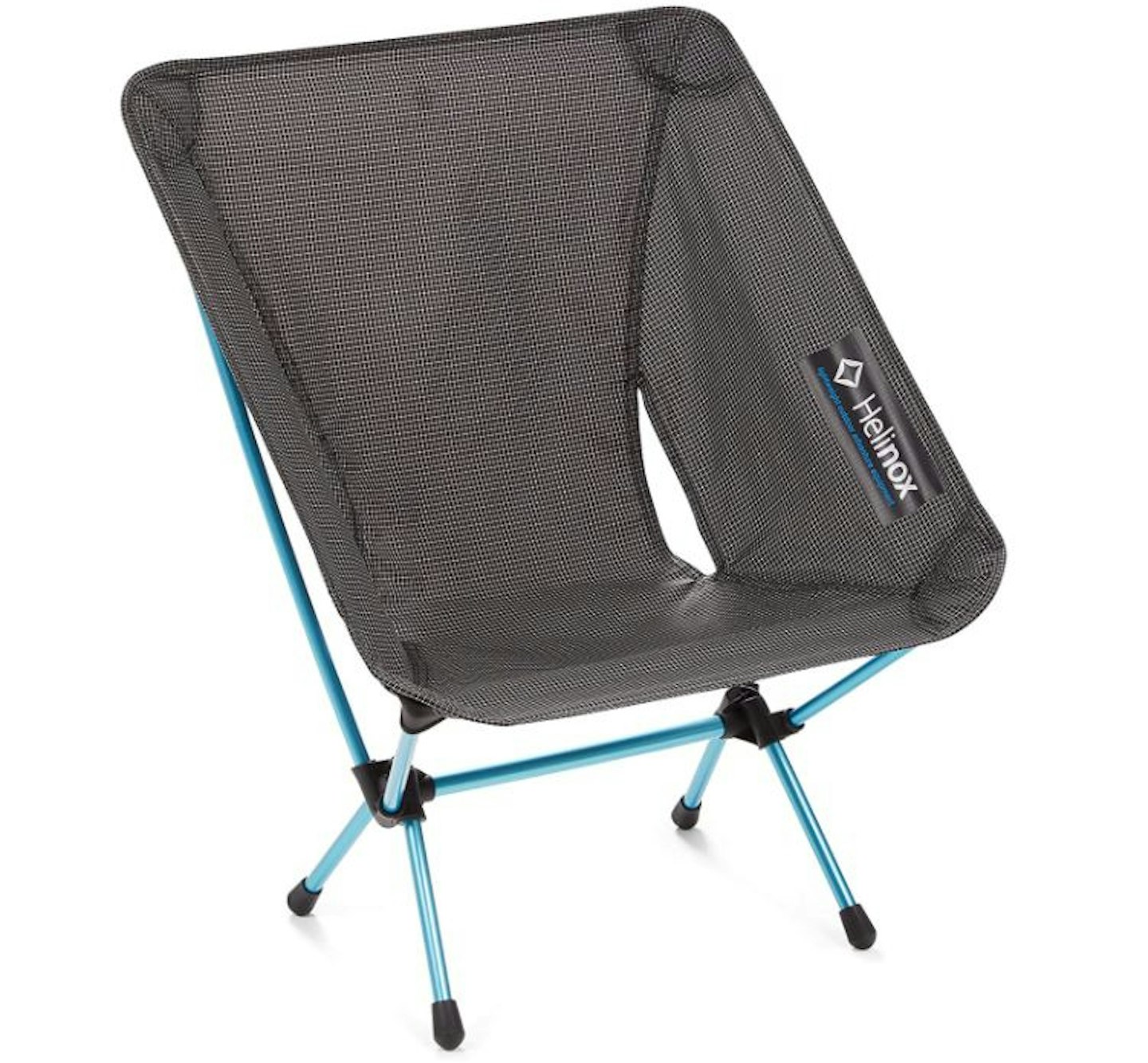 Best campsite insect repellent
Description
With no flame and no harmful chemicals, the MR300 will successfully repel flying insects like
Pros
A large area of protection
Two colours to choose
Scent-free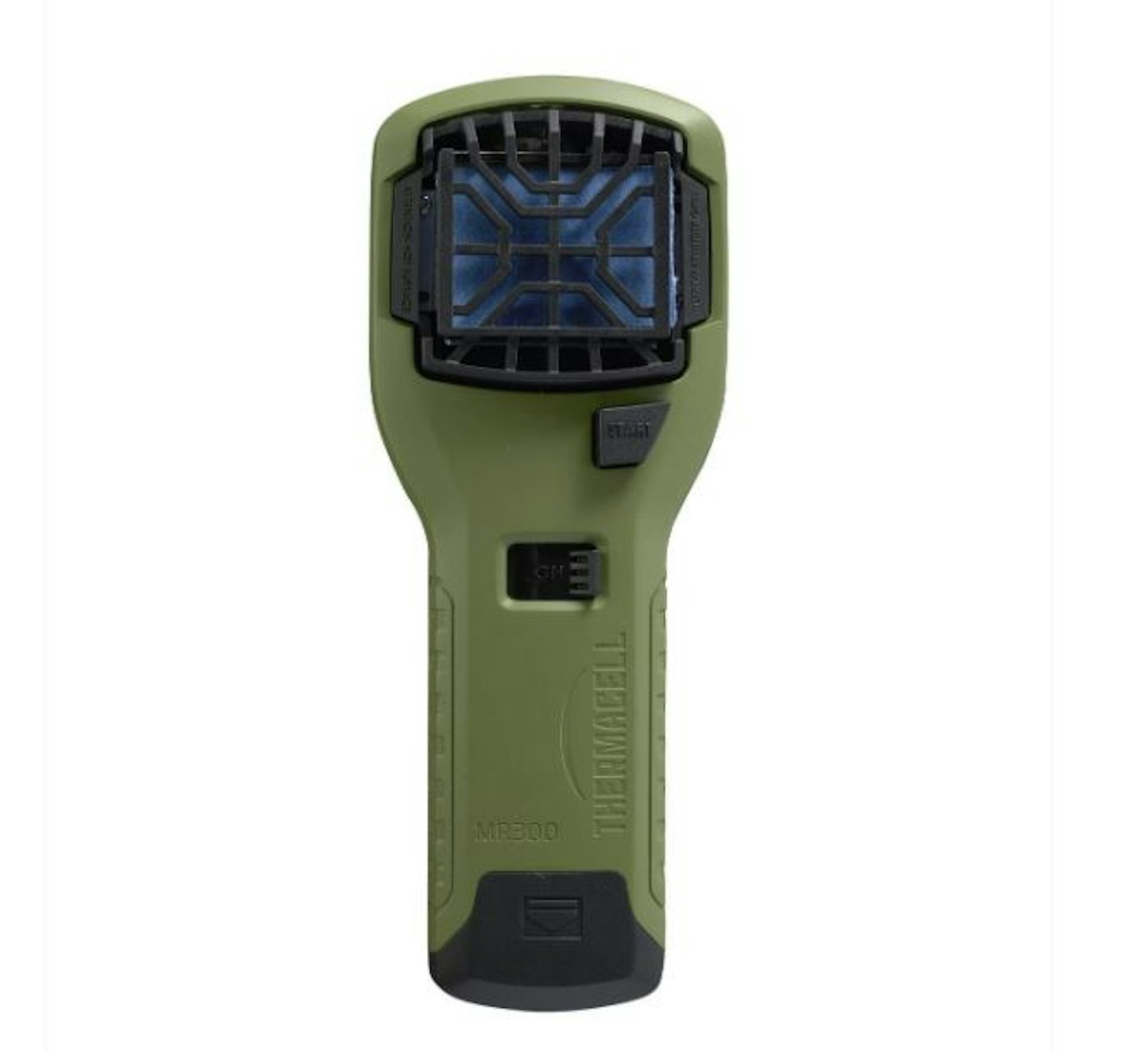 Best Petzl accessory
Description
If you've got a Petzl headtorch, then you'll want the Noctilight.
A headtorch, headband and
Pros
Bright light
Easy to carry and compact
Cons
The battery can get quite hot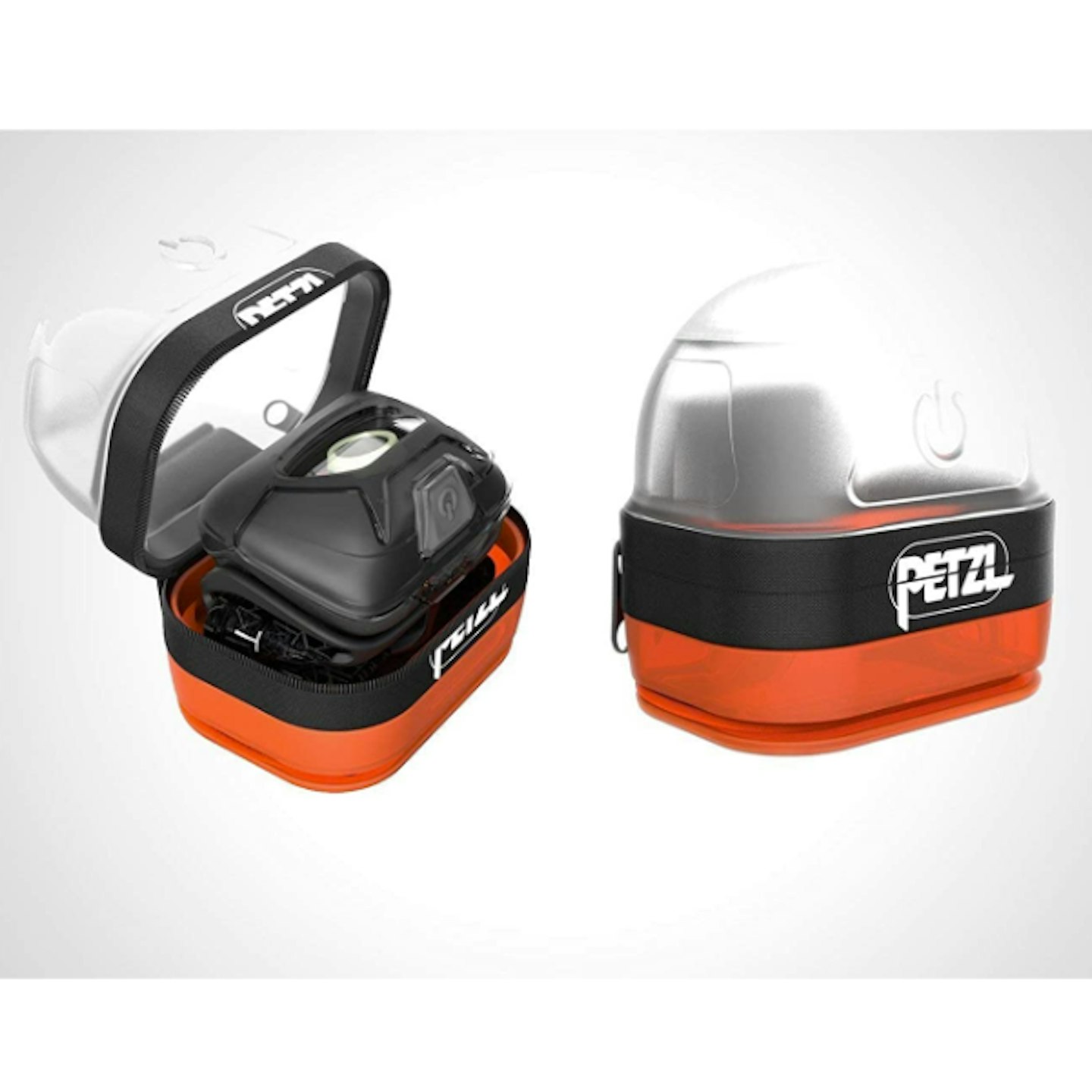 Best camping hand torch
Description
The old-school hand torch is still an important gadget for convenience and safety. This
Pros
Four lighting modes
Detachable lanyard
IP67 rated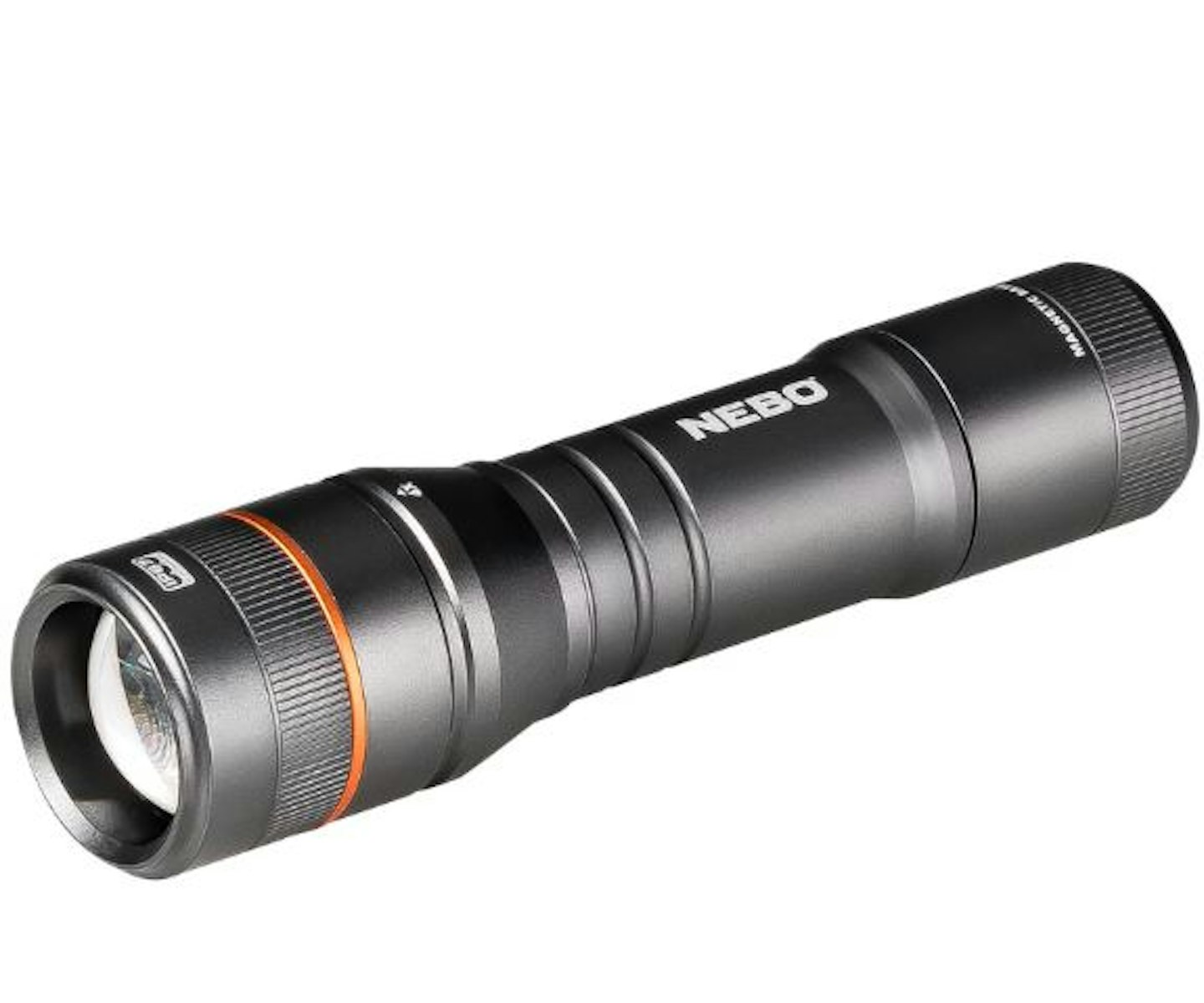 Types of camping gadgets
Because there are exactly 6,326,849 different types of camping gadgets, we're going to put them into two broad camps: essential and non-essential.
Essential camping gadgets tend to concern food, hygiene, and shelter. This obviously includes items like a stove but also extends to items like tent pegs and cutlery. Don't forget a sleeping mat either. These are all items we consider to be extremely important to basic comfort and welfare when camping.
To us, non-essential camping gadgets include purely luxurious items, which can include camping chairs and portable showers, for example. You have to use your common sense a bit here because perhaps someone with stiff joints might see a camping chair as a necessity. It's quite subjective.
What you shouldn't bring camping
Stores, especially online stores, are awash with useless and low-quality gimmicks, often labelled amazing or revolutionary. These include beanies with built-in headlamps and cheap multitools. Use your common sense to filter out the good from the bad and the useful from the gimmick.
The other key consideration is to try and avoid heavy or bulky items. What might be a campsite nicety could be an annoyance to carry with you. Is that luxury worth the extra bulk in your pack?
Choosing the right camping gadgets for you
Let's come back to that term 'subjective' again. Things like your budget and how you like to camp will influence what you take. Once you have the basics covered and avoid the gimmicks, it's up to you to decide what you want to take.
Get half-price digital OS Maps. Trail and Country Walking magazine members get 50% off an annual subscription to OS Maps for 12 months. Find out more here.
Don't forget to subscribe to the Live For The Outdoors newsletter to get expert advice and outdoor inspiration delivered to you inbox!