Lightweight, portable solar panels are nifty gadgets and present the opportunity to perform the classic two birds one stone trick: providing a power supply on your expeditions and doing so emissions-free.
The UK has basked - or rather baked - in record-breaking summer temperatures in the last couple of years. It's a foreshadowing of the future, say experts. That has a lot of serious implications, but if we focus right down to a personal level, there are opportunities to make changes that ultimately make a considerable difference.
If we narrow that down even further to outdoor gear, we can choose to wear and use equipment that is more sustainable and eco-friendly. These days, that doesn't mean compromising on quality – quite the opposite, in fact.
To find out if that opportunity really exists, we've been testing a pair of portable, lightweight 10-Watt solar panels from BioLite and Goal Zero.
Who are BioLite and Goal Zero?
Neither of these companies are idle producers of solar panels and power banks. Both began with the idea of bringing electricity to communities that wouldn't otherwise have access to it through portable, sustainable power solutions. Their businesses have grown to support their work, which is certainly different to most other businesses that might opt to support such things via donations.
Features and design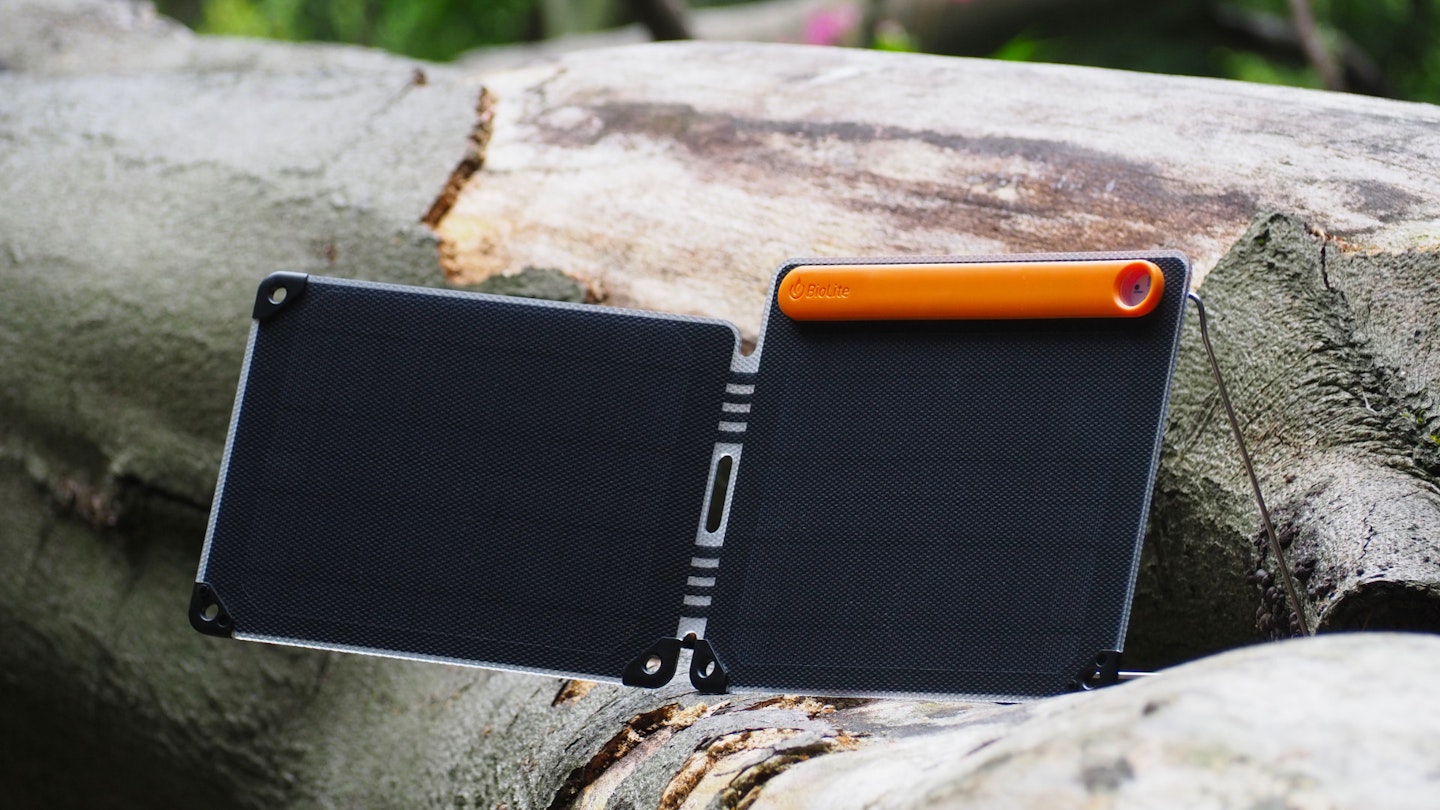 These solar panels are similar in terms of performance and design. Both have a 10-Watt output, monocrystalline photovoltaic cells, are foldable, and weigh just over half a kilogram.
But there is a major difference between the two. The BioLite SolarPanel 10+ carries an onboard battery for power storage and the Goal Zero Nomad 10 does not. The gut feeling is that a 3,200mAh battery included is a good idea because you can store energy instead of feeling pressured to hook up a device all the time. You can check how much charge the BioLite battery has by pressing the indicator button on top, although it's hard to see the illuminated lights when outdoors. They're quite dim, especially against the orange battery cover.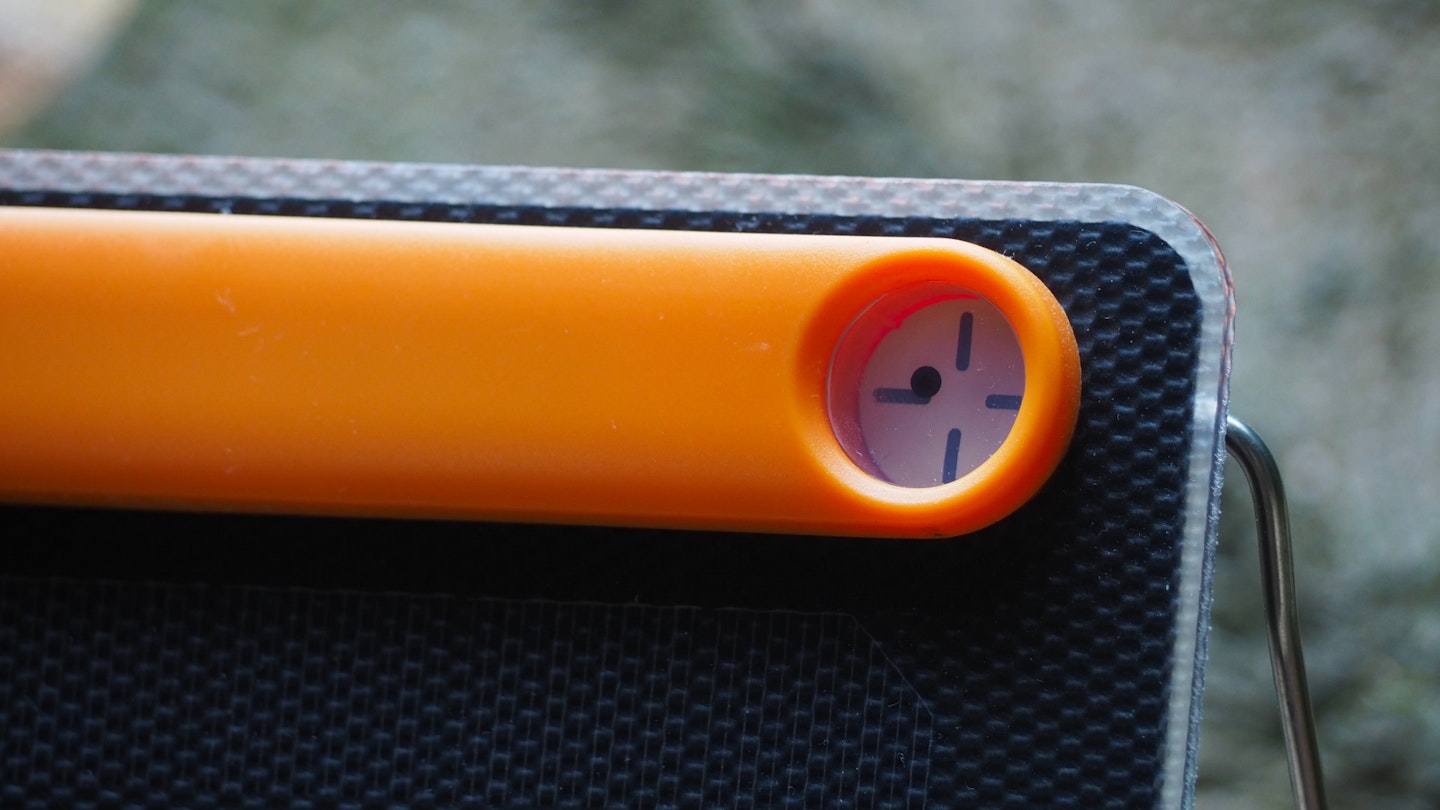 In addition to the battery, the SolarPanel 10+ panel includes what BioLite calls an Optimal Sun System. What that means outside of the marketing department is a little instrument that allows you to accurately set the solar panel to the Optimum angle relative to the sun. Nice touch.
To connect devices to either model is done via a USB port at the rear. The Nomad 10's is at the end of a short, flexible tortoise tail and works well. The SolarPanel 10+'s sockets (input and output) are on the underside of the battery, beneath rubber flaps. These aren't as easy to access. The absence of a USB-C socket on either is also a bit annoying.
The SolarPanel 10+'s extra features are reflected by bearing a higher price. Though, both appear a bit more expensive than you'd expect (pricing below).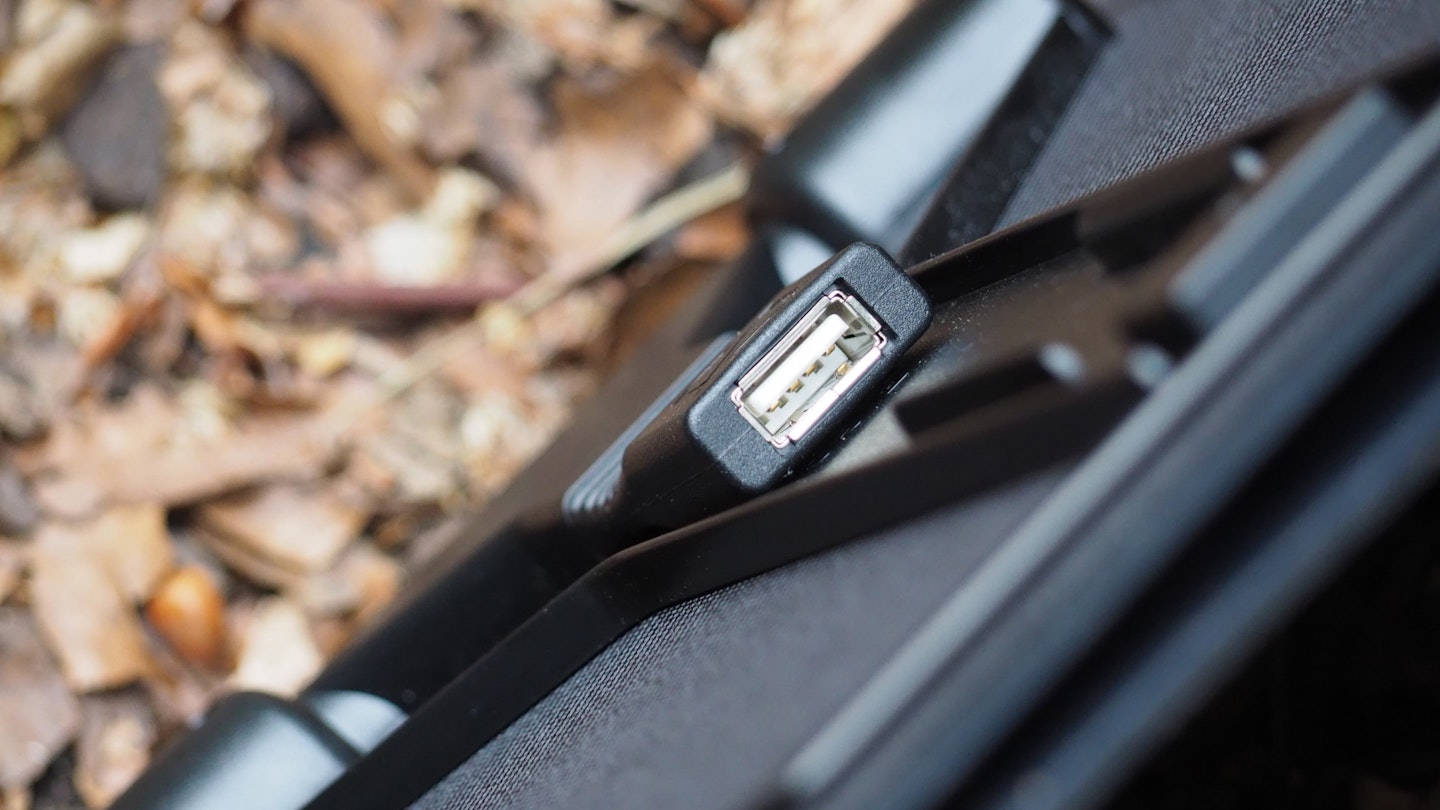 Performance
What do 10 Watts of solar power mean? Both the BioLite SolarPanel 10+ and Goal Zero Nomad 10 have quite low-voltage systems that are intended for a slower charging rate. Even in full sun, neither of these solar panels is going to charge a device as fast as a regular domestic socket.
The idea is that you clip the SolarPanel 10+ or Nomad 10 to your pack and have it connected to your device while you hike. You can also set it up when you make camp. This way, your devices will stay charged.
Both companies say these solar panels are meant for charging small devices, such as power banks, smartphones, and head torches. Goal Zero says the Nomad 10 will charge its own smallest power bank, the 3,350mAh Flip 12, in between 2.5 to five hours. BioLite gives more optimistic figures but this is based on an absolute best scenario.
We found both models achieved similar charging abilities. Naturally, Goal Zero's figures are closer to what you can expect when roaming beneath the changing skies of the real world, compared to the sun-drenched plains of possibility.
Build quality
All the eco-ness and convenience count for nothing if these solar panels fall apart like cardboard if they get damp. BioLite states the SolarPanel 10+ is IPX4 rated, which means it'll shake off water splashes from all directions. Goal Zero doesn't provide a hard figure but instead says the Nomad 10 is weatherproof and will "slough off rain and snow".
Both are well made but of the two Goal Zero seems tougher. Having fewer components helps but it also feels more rugged and dependable.
Verdict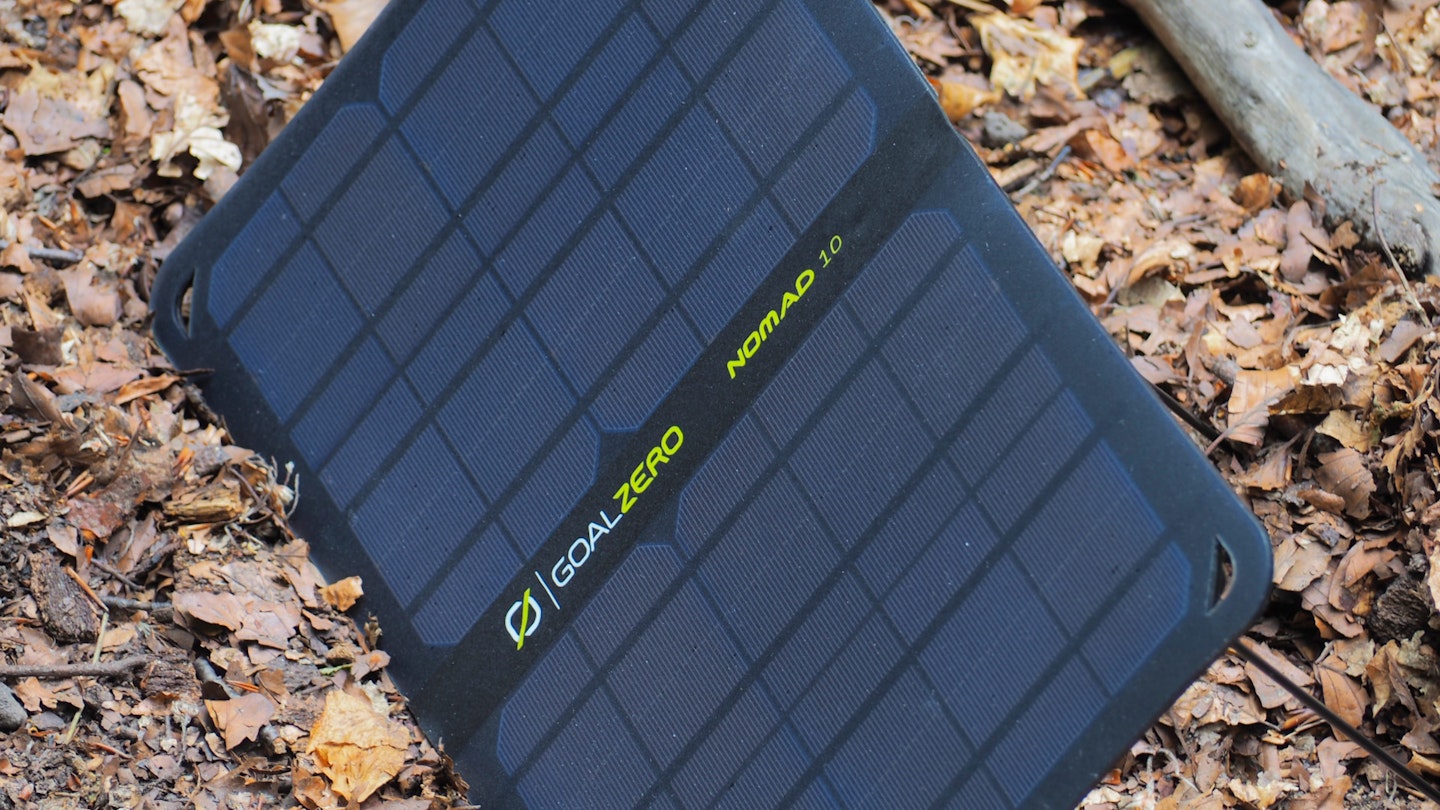 In answering the question regarding practical, emissions-free power the Biolite and Goal Zero solar panels achieve success, and we do recommend them. But they aren't perfect. The rate at which they charge is perfectly acceptable. In fact, they're reasonably efficient. Rather, to us, both seem about 25 per cent more expensive than they should be.
We like that the BioLite SolarPanel 10+ has an affixed battery and Optimal Sun System. However, we think it might need to be toughened up a little bit more for us to feel completely confident in it. Maybe if it was IP65 rated, the current price would be justified.
We like the Goal Zero Nomad 10's tougher build and USB connector. However, if you want the ability to store charge, and you do, you have to buy a power bank. That pushes the price up further unless already have one, of course.
Overall, we lean in favour of the Nomad 10. The lack of storage capacity is a bummer but its tougher construction is of greater importance to us. Also, if you already have a power bank, it's a bit less expensive too.
Description
Weight 0.51kg | Dimensions folded/unfolded 24.1 x 18.4 x 3.2cm/24.1 x 36.8 x 1.9 cm
Description
Weight 0.55kg | Dimensions folded/unfolded 25.7 x 20.8 x 2.4cm/49.7 x 20.8 x 2.4cm
It's worth mentioning these...
Don't forget to subscribe to the Live For The Outdoors newsletter to get expert advice and outdoor inspiration delivered to your inbox!
For the latest reviews - including extra photos and kit that won't appear online - pick up a copy of the current issue of Trail magazine!