To be a producer of earphones in the 21st century, first and foremost you need a nebulous name, ideally four or five characters long. Then you either price your products far below the established brands to undercut them, or price them similarly to try and position yourself as a premium brand.
1More – an audio brand you'll likely never, ever have heard of – is chasing the latter. It came along in 2013, backed by some already established Chinese tech companies, and wanted to chase the higher end audio brands with international reputations.
A decade later and we see the emergence of 1More's first open ear-style earphones: the higher-end S50, and more mid-range S30. We've been testing both for several weeks to see how they get on, and if they're worth your attention in a saturated market.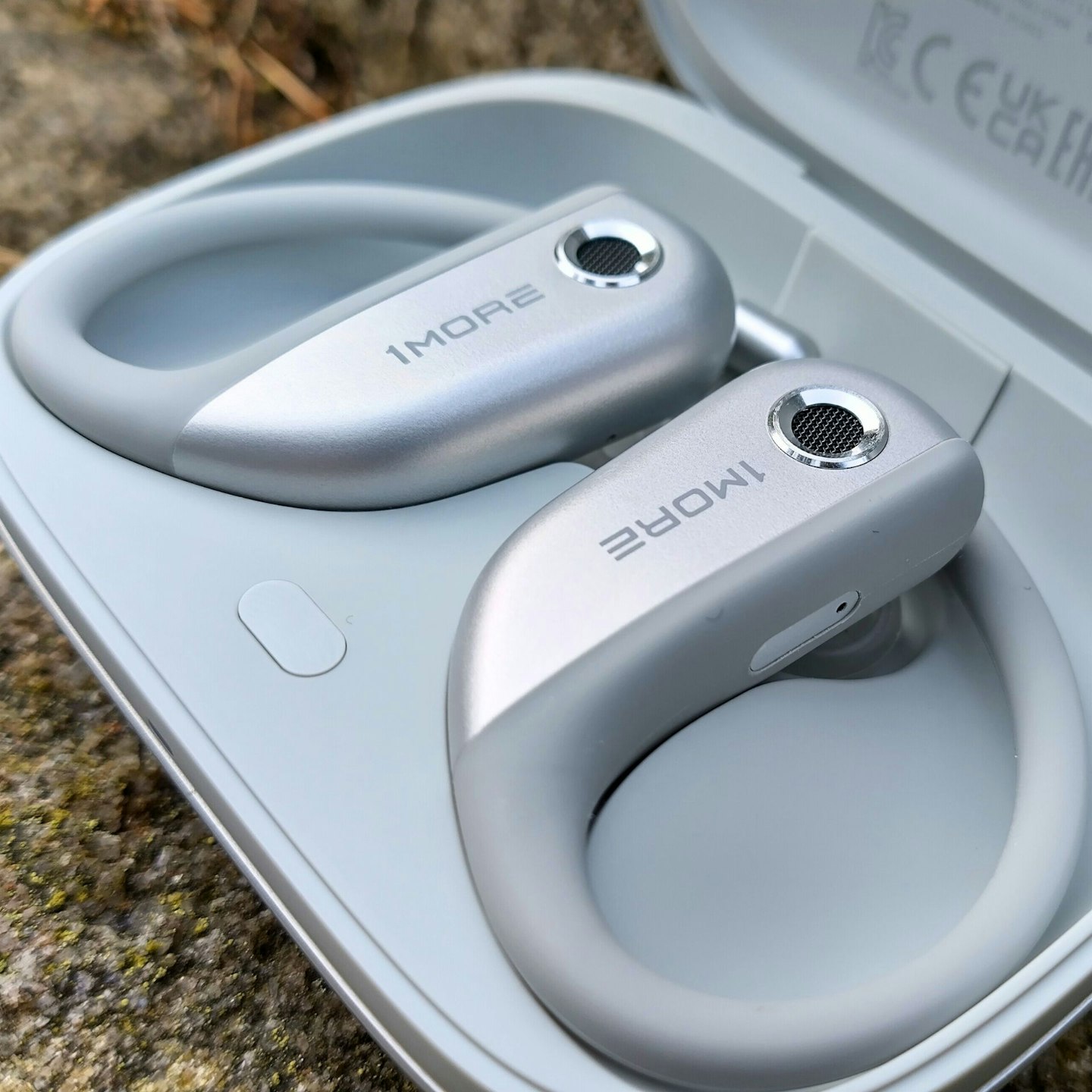 LFTO
Pros
IPX7
Run time better than many
Excellent sound quality
Fast and wireless charging compatible
Cons
Not especially comfortable
Hard to fit quickly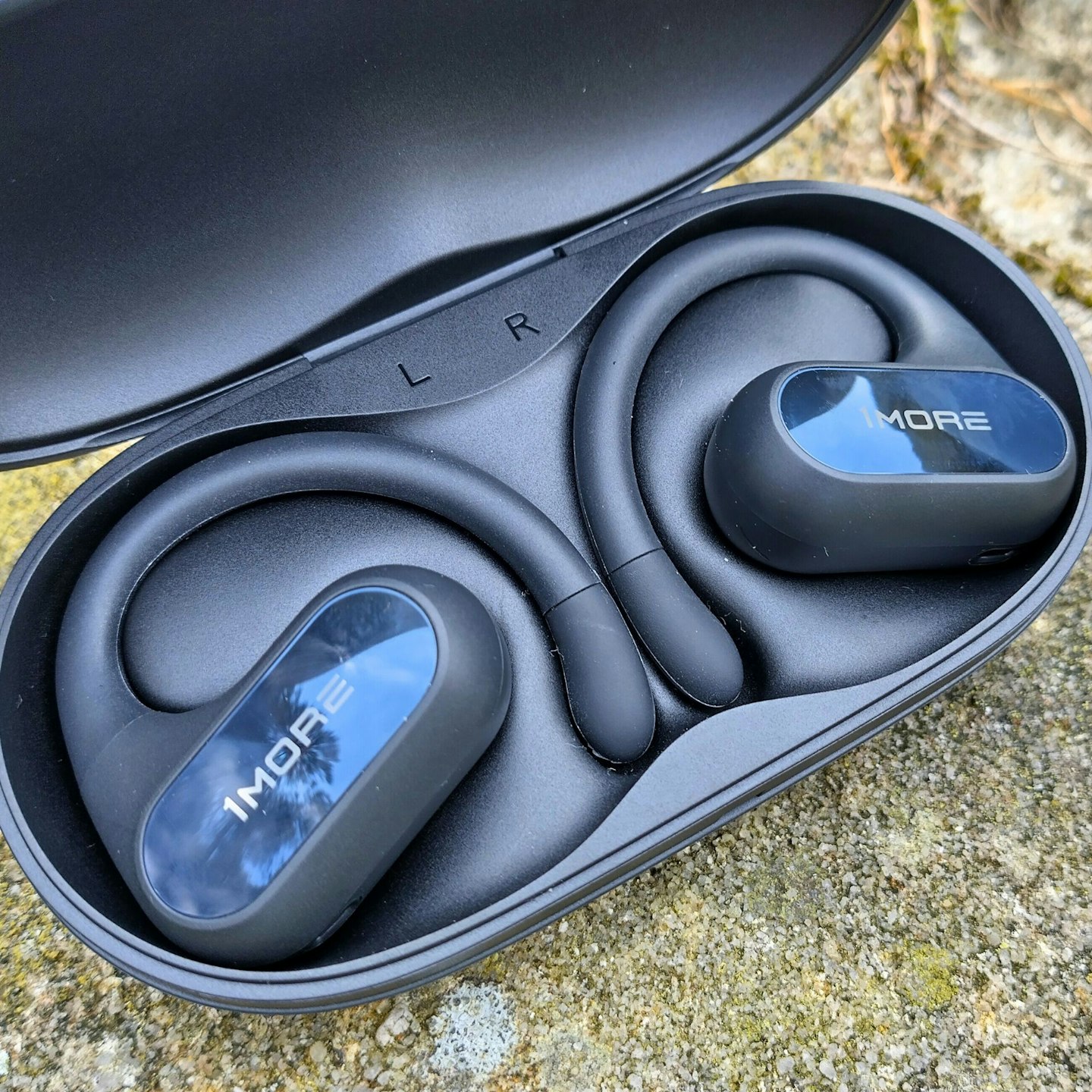 LFTO
Pros
Decent comfort
Proper open ear feel
Long run time
Cons
Better value offered elsewhere
Only IPX5
Design and features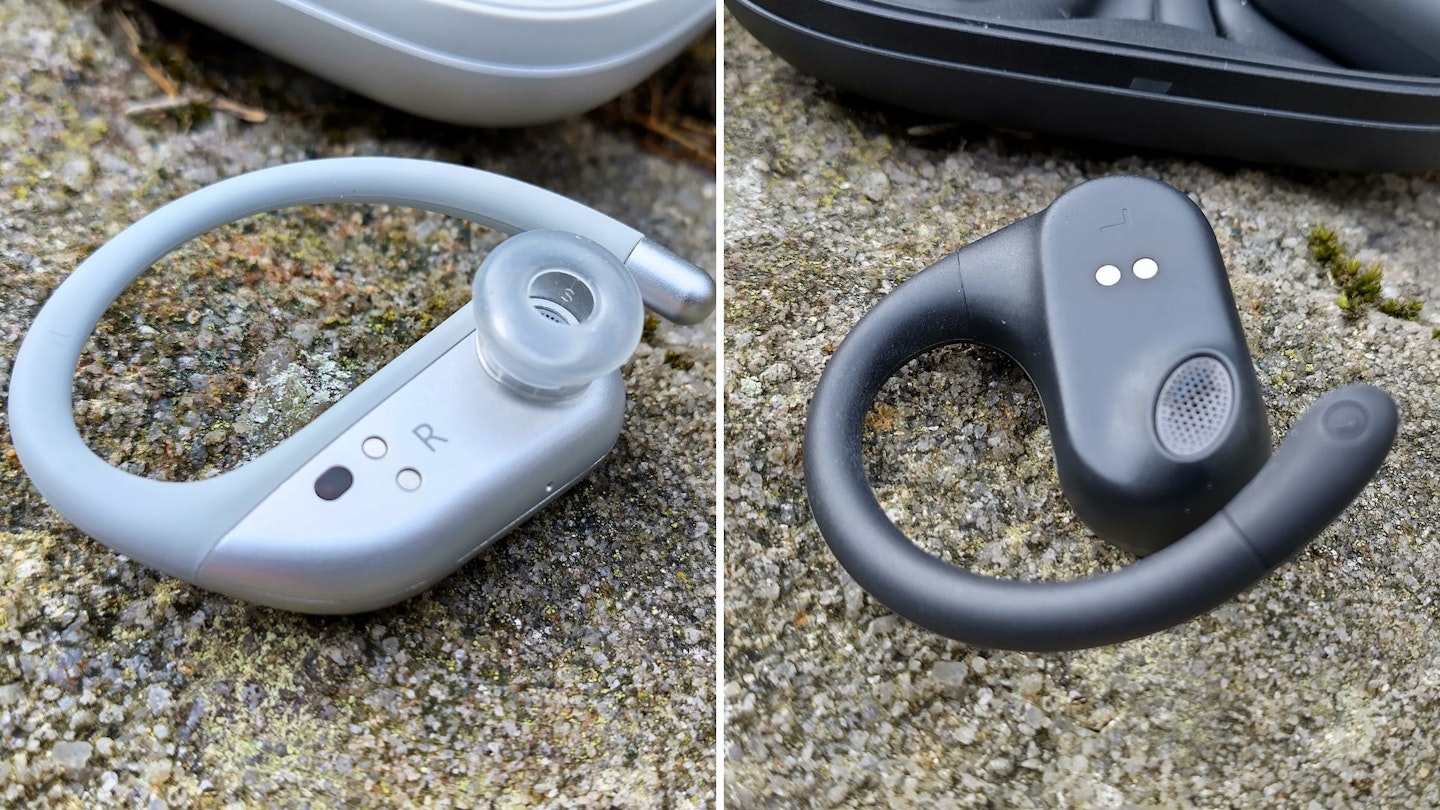 The S50 and S30 take different design approaches. Despite the open-ear classification, the S50 still has the squishy bud that goes in your ear, but it sits there for stability, rather than in the concha like a standard in-ear design.
Meanwhile, the less expensive S30 is more like open ear designs you see elsewhere, with the driver pumping soundwaves into your ear without sitting in it.
In terms of specs, the S50 and S30 do rock up with different weaponry – unsurprisingly the higher priced S50 is better armed. The S50 has 1More's PurePower Driver and a Diamond-Like Carbon (DLC) Diaphragm, which are intended to increase oomph and sensitivity for impressive sound quality.
The S30 also features the DLC tech, but uses a different driver – a 14.2mm job teamed with directional sound to ensure good quality and reduce sound leakage.
Both models of earphones weigh about 10g each and boast decent battery life (11 hours extended to 38 hours with case charging for the S50; 10/30 hours respectively for the S30). The S50 has an IPX7 rating, making it durably water resistant, and the S30 is rated at IPX5 for reliable sweat and splash resistance.
Performance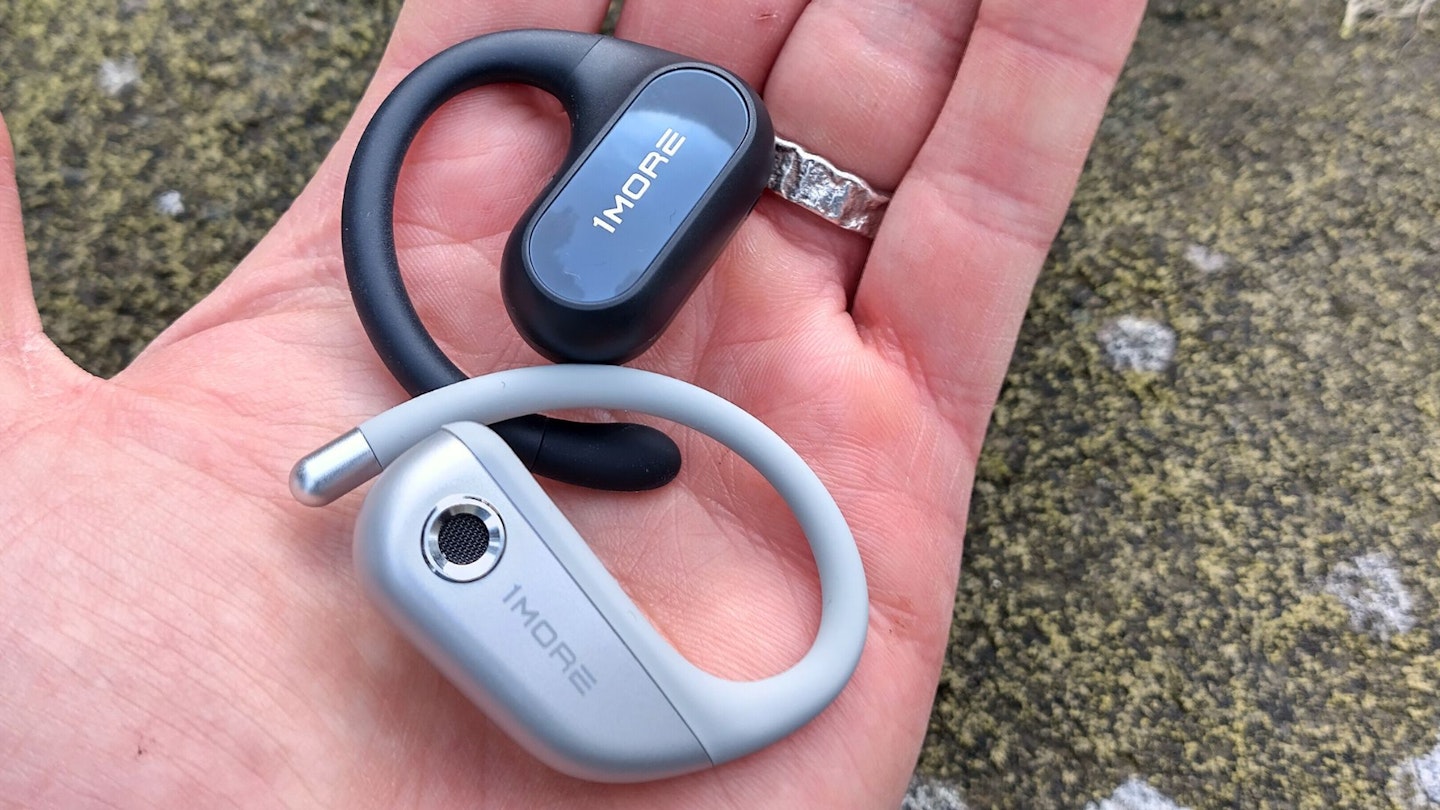 The S50 is a good mid-point between open and in-ear earphones. We found they allowed us to get the familiar and reassuring experience of an in-ear design, yet with no seal on the silicone bud and allowing ambient pass-through, we could retain full situational awareness, too.
What hampers the S50 is the fit. 1More says to fit the S50 you slot the ear hook over the ear, and then twist the earbud down on/into the ear. The way the S50 sits feels like it's not fitted right, and liable to feel awkward. The ear hooks are quite stiff too, so we often found it didn't play ball when trying to slide it over the ear.
On the plus side, once fitted, the S50 doesn't interfere a bike helmet and is quite secure – it just doesn't feel like it. What the S50 does have going for it though is ample run time and the ability to be topped up within minutes.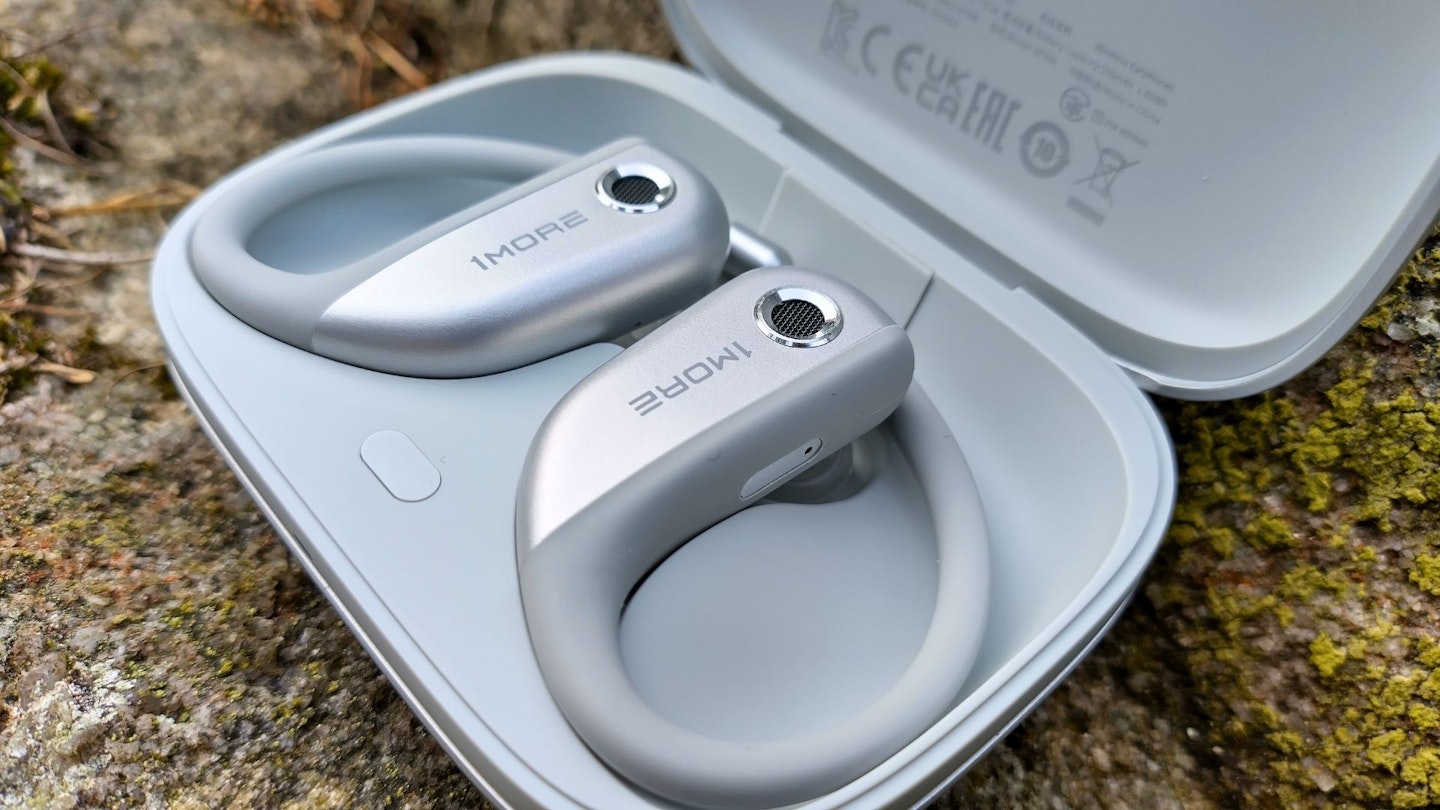 We liked the sound quality too, although we found quite a lot of that is lost in situations with plenty of ambient noise. Alone on a hill track, though, it's great – the S50 really does deliver on its sound quality promises. And having the reassurance of an IPX7 rating means we never felt iffy when the gods started to cry.
With its much lower price and true open-ear fit, the S30 model will immediately have the attention of many. Certainly, we found the S30 was easier to fit than its pricier sibling and a bit more comfortable too. The S50's touch panel controls are fine, but we liked the S30's better, simply because it's a wider area that's easier to tap when we were running.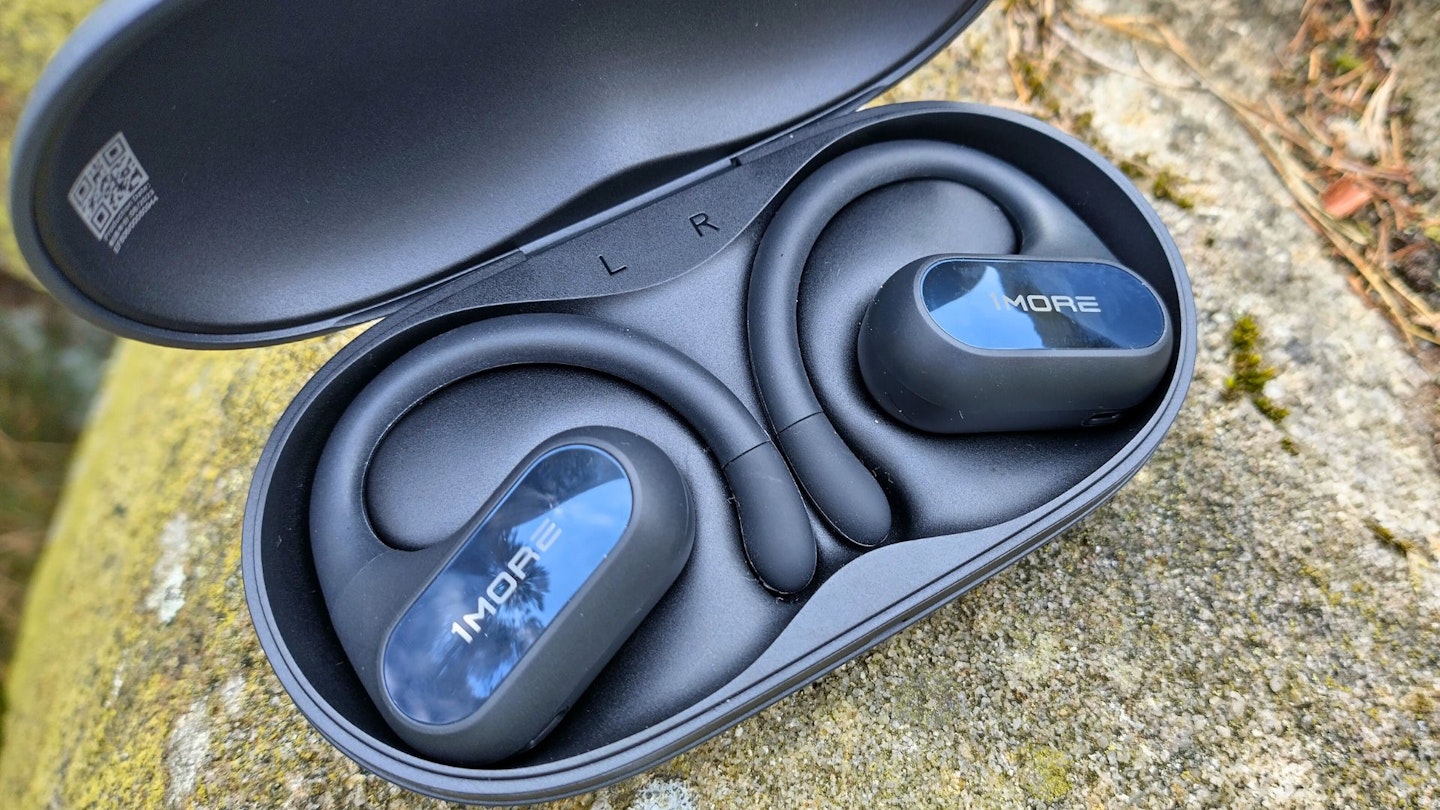 It's worth noting that from factory, neither model has the ability to skip forward or back with songs, or adjust volume. You need to go into the 1More Music app and change the touch settings there.
Inevitably, sound quality isn't as good on the S30 as the S50. It's not bad at all, but lacks the ability to pick up the finer elements of music. If you're not a sound connoisseur, don't let this put you off. The S30 provides decent music and voice quality to keep you company on the trails.
Like the S50, we were impressed with the generous battery life we got from the S30 – giving around nine to 10 hours of run time before needing a recharge from the case.
Sustainability
There's little to report here, except that 1More is part of a tree planting programme, but only, it seems, in the USA. On its USA site, 1More says it donates 33 cents from each sale for tree planting. But not such information exists on the UK site.
Price and competition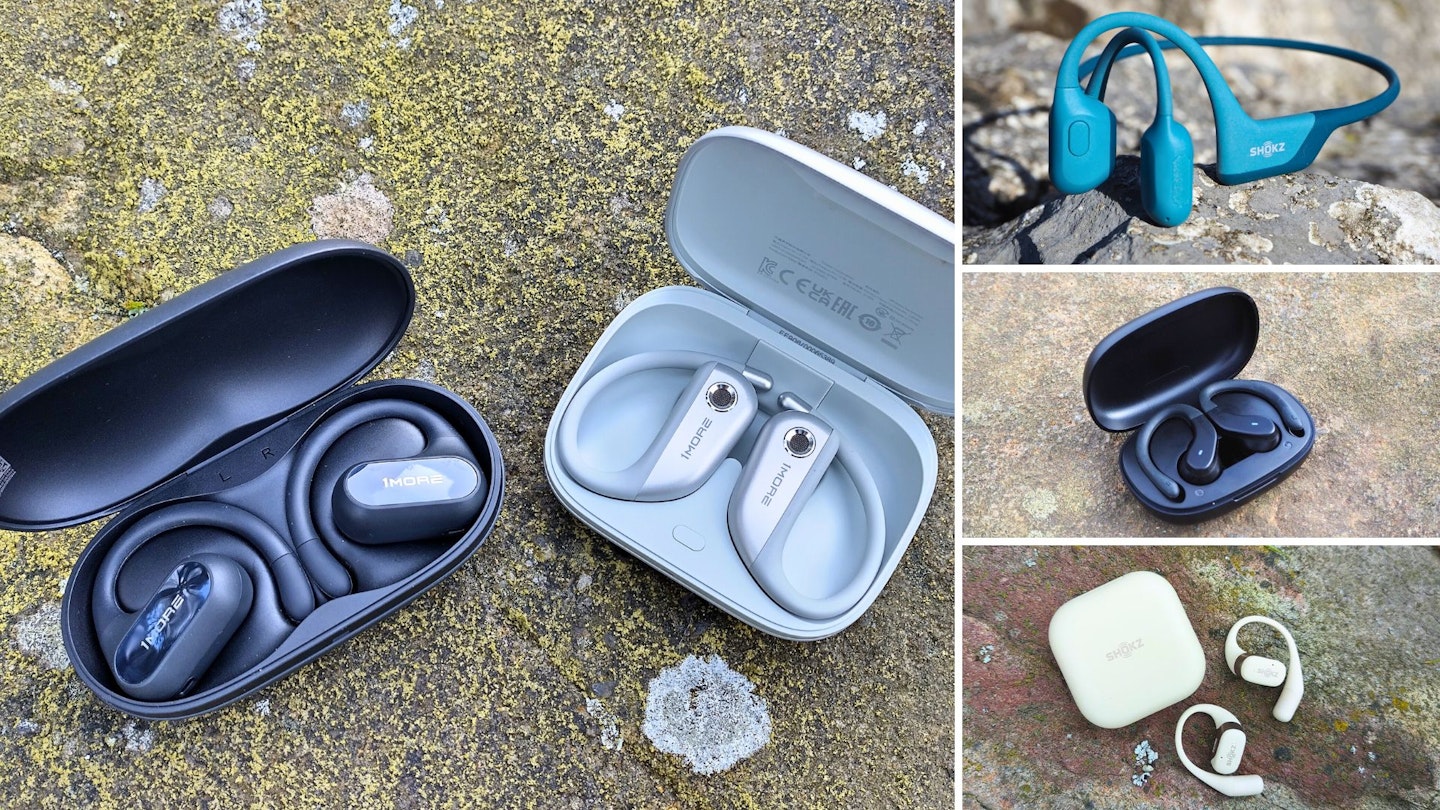 The wireless earphone market is as saturated as cotton sock in a puddle. Both 1More models come under fire from above and below.
Our absolute pick of open-ear models comes from Shokz, with its OpenRun and OpenFit models. The OpenRun Pro is superb, if your budget allows for them. They're wonderfully comfortable, surprisingly tough, and offer great sound quality and run time.
We've also found the OneOdio OpenRock Pro to be a very good option, and undercuts the 1More S50 on price.
Hovering at that mid-price point the S30 is an interesting case in terms of value. From one point of view, the S30 delivers good value compared to many open-ear models. But sound quality isn't as good and left us wondering whether a reliable pair of inexpensive in-ear earphones without noise cancellation (such as the Majority Tru Sport) would deliver a better experience. It depends how set you are on an open-ear design.
Verdict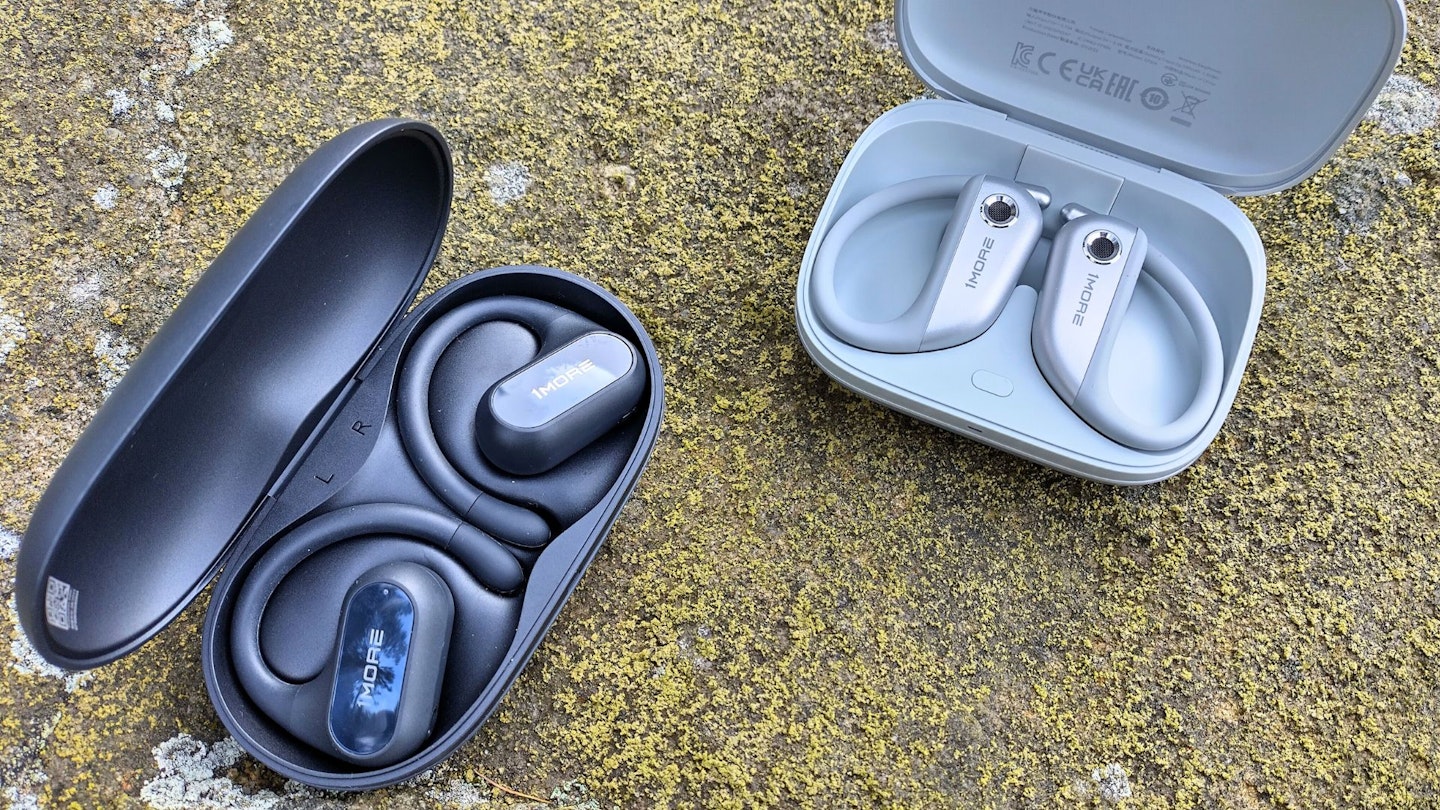 In their own right, both the S50 and S30 models are decent earphones. Our pick of the pair is the S50 largely because of that extra performance and weather protection. However, both have foibles (comfort for the S50 and performance for the S30), which leave them vulnerable to attack from more impressive competition.
If these were less expensive, we'd have been quite impressed. But because these are priced to compete with the heavyweights, that raises that expectation bar considerably. And unfortunately for both, they can't quite make that leap.
How we tested these earphones
Charged with reviewing the 1More earphones was Chris Williams, one of LFTO's staff writers and has been testing gear for us since 2021. Chris is from New Zealand and has journalistic, outdoor industry, and basically his lifetime's worth of running and hiking experience to bring to his gear reviews.
With earphones we spend weeks testing them in real world conditions to establish how their performance, comfort, useability, and durability. We're also interested in how sustainable they are and whether the brand in question is doing its bit, not enough, or going above and beyond.
For all the latest news, tips and gear reviews, sign up to the Trail Running Newsletter.